By L. Jordan Swanson |  
Photography by Troy Ruprecht
Forty-two-year-old musician Donnie Sundal lives in Destin with his wife, Jennifer, who is also the manager of their music business, Neptone Recording Studio, and their three daughters, Makensie, Allyson, and Kaya. Although much of Donnie's time is consumed by "the tunes," he doesn't let that get in the way of spending quality time with his family. The couple said that as a family they love to travel to the mountains or anywhere that will allow them to escape their everyday lives.
Donnie and Derwin "Big D" Perkins are the creators of the local New Orleans–inspired jam band, Boukou Groove. Big D and Donnie met a couple of years ago after Eddie Christmas, drummer for Pockit Tyme—the band in which Big D was then performing—recommended Donnie play a gig with them in New Orleans. After hearing Donnie play, Big D liked his style and said that he and Donnie "musically clicked." Donnie agreed.
For some musicians, interest in the art of song is sparked by family members or musical idols, but for Boukou Groove's Donnie Sundal, becoming a keyboard whiz was the result of high school procrastination. "My mom always played guitar and sang, and so music was always around the house. I just sort of picked up singing because of that but, you know, nothing too serious," said Donnie. During his freshman year, Donnie had put off choosing his elective classes, so when he finally signed up, only two choices remained: ROTC and choir. "So, grudgingly I chose choir, because I wasn't going to do ROTC. I probably sat in there for the whole first quarter and did not open my mouth—just refused to sing—I was too cool for choir," he said, smiling.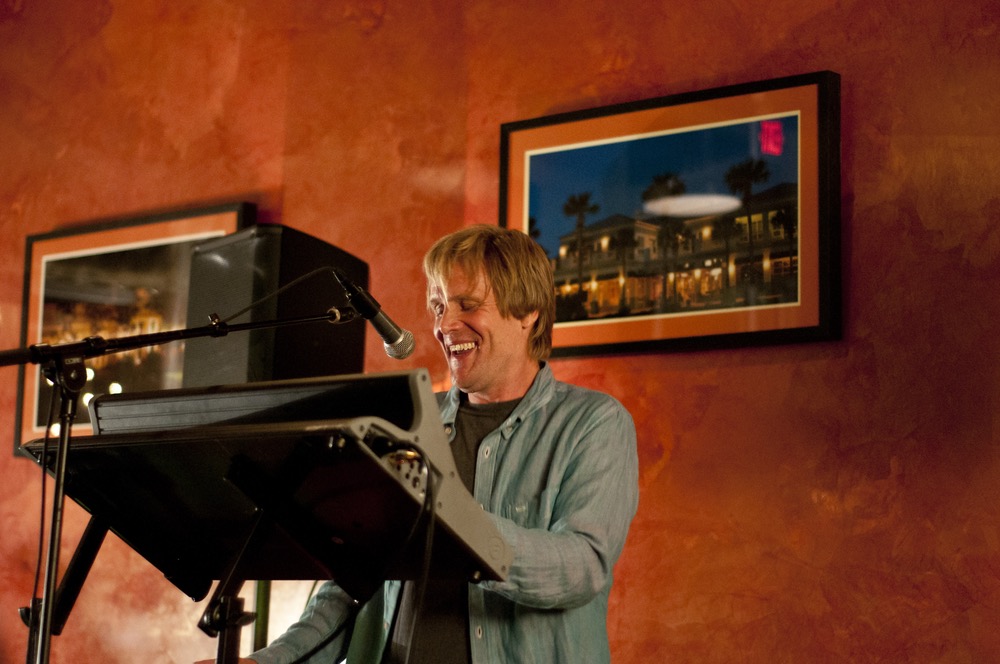 Donnie soon found a good friend and music partner in fellow choir member Mark Johnson. Mark, who also happened to live in the same neighborhood as Donnie, was a pianist. The piano intrigued Donnie, so he had Mark show him some playing techniques. From then on, Donnie put more heart and soul into singing with the choir, as an appreciation for music started to build. Six months later, he was playing piano and singing almost fluently. That year, he started writing music and forming bands with friends, playing soulful R&B and pop rock music.
"The math of music really made sense to me, where no math before had," said Donnie of his relationship with music theory and mathematics. As a result of not owning a piano at the time, he would venture to the public library and use his library card to practice on one of the facility's two grand pianos. He later attended Berklee College of Music to advance his musical capacity. A few years and a beautiful family later, Donnie was doing what his heart had begun to desire back in his high school days: singing in a band and playing keyboard.
The math of music really made sense to me, where no math before had.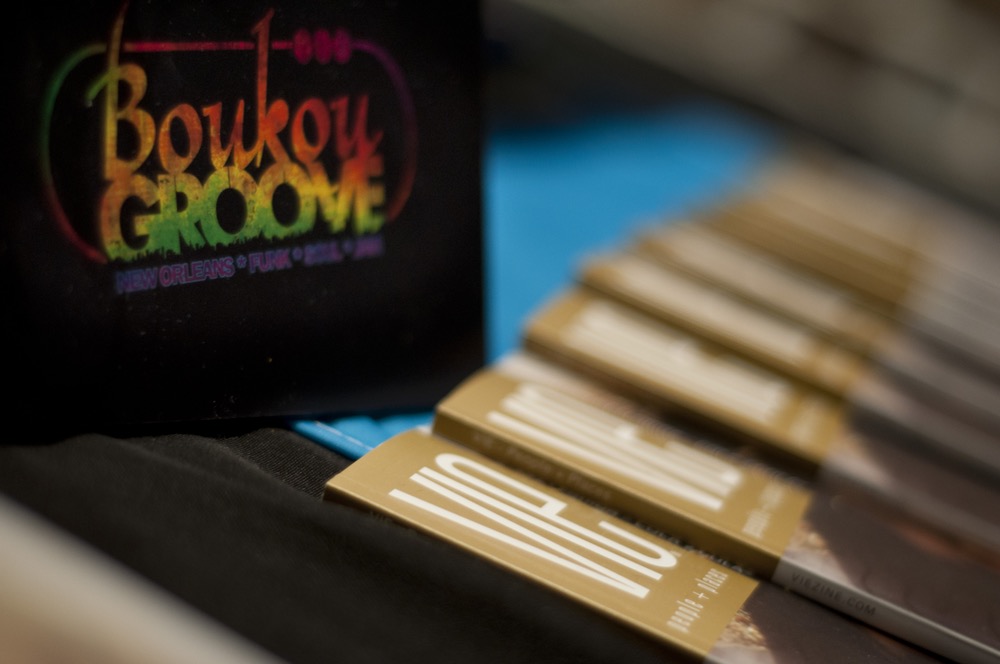 After their gig together in New Orleans, Donnie and Big D continued to keep in touch. Donnie put many studio sessions and shows together, and Big D came down for visits from his home in Chicago to work with him. They wrote and recorded a few songs, and soon realized they were two halves to the whole that would later become known as Boukou Groove. Big D, age forty-four, was first introduced to music in church when he was about six years old. "The guitar is what enabled me to travel all around the world and see all the different countries." He moved to Chicago after Hurricane Katrina hit his hometown of New Orleans. Because of a desire to move back closer to New Orleans, Big D now lives in Fort Walton Beach with his wife, Tiffany.
Big D said that working with a personality like Donnie makes life easier. "He is definitely open to whatever ideas you bring to the table," said Big D. "And, of course, he can sing. He doesn't sound like all the other singers that are out there—that's what first caught my attention." Donnie said his bandmate is a joy to work with as well, commenting on Big D's pure soulful energy when he's performing music with him at events. Big D is known for really getting into the music: he closes his eyes, tilts his head back, smiles, and sways his head back and forth to the beat.
During October 2010, the name "Boukou Groove" was conceived, and Jennifer was the mastermind behind it. Giving the band a fitting name involved a two-month-long process of searching for a way to express its energy and essence in just a few words. After browsing through a Haitian dictionary, she discovered the word "boukou." "When we said 'boukou,' that was it. From that point, it was Boukou Groove," Jennifer said. "It's kind of a Creole thing," Donnie added. "So, it's a New Orleans saying, you know? So, 'boukou' meaning 'big' or 'a lot of,' like 'boukou bucks.' And so, it's Boukou Groove because that is the concept of the band—it's all about the groove and not necessarily a bunch of complicated concepts." A Melodic Life – Boukou Groove from VIEzine on Vimeo.
The band has a third position that Donnie describes as a "floating" member. "We've used a lot of different drummers, so we don't have an official third member. We do a lot of traveling, so sometimes if the gig is in New Orleans, we just use a New Orleans drummer," he explained. "And if the gig is here, we might use somebody from here, or we may import somebody." Donnie said that they couldn't really find a drummer locally who was the right fit for their New Orleans funk band. The band's list of drummers includes notable musicians like Jeffery "Jellybean" Alexander (Jon Cleary, Papa Grows Funk), Jimmy "Boo" Hill, Jr. (Fantasia's MVP Band), Raymond Weber (Dr. John, Harry Connick, Jr.), Terence Higgins (Dirty Dozen Brass Band), and Jeff Mills (Chris Thomas King). All of these drummers are out of New Orleans, except for Jimmy "Boo" Hill, Jr., who is from Jacksonville. Hill is the main drummer on Boukou Groove's latest record, with Higgins and Mills each doing a track. Jamison Ross is the drummer who has been playing with Boukou Groove recently, and he is the one who played with them for the band's album release event at FIRE Restaurant at Gulf Place on November 8, 2012. Other noteworthy musicians featured on the album are Jon Cleary, a New Orleans piano master who performed with Big D in the Absolute Monster Gentlemen; Sam Bush, newgrass legend from Nashville; Junior Marvin, guitarist for Bob Marley and the Wailers; and the Shadowboxers from Atlanta.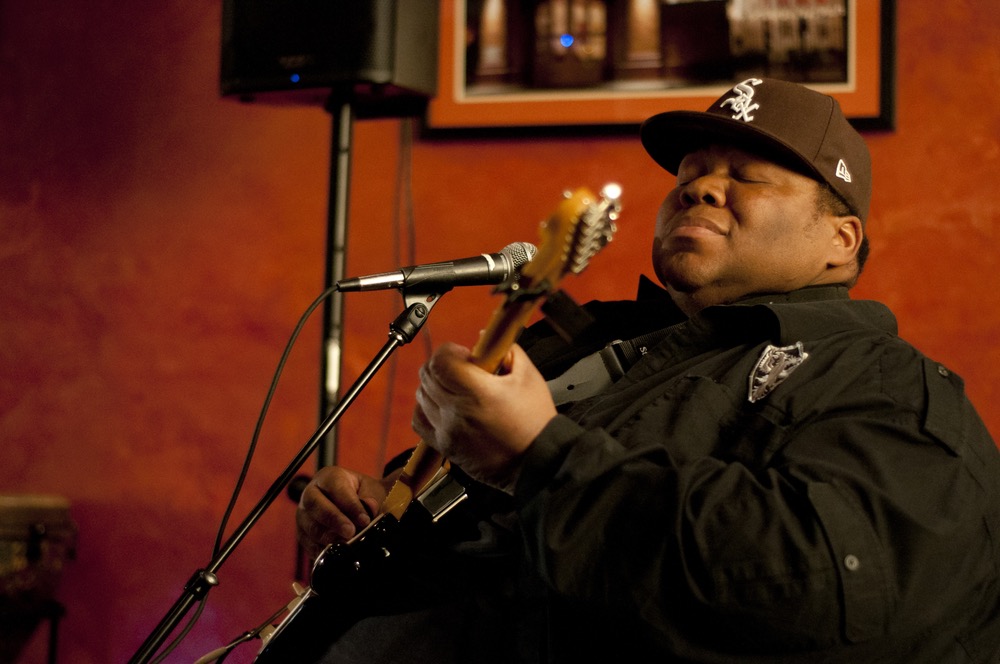 The band's debut album, A Lil' Boukou in Your Cup, was released May 4, 2012. Donnie said the inspiration for the compilation derived from a melding of his and Big D's musical influences. Donnie further explained that they strived for a record that was all about funk and soul, that was fun to dance to, and that had clear-cut messages, specifically mentioning the song "Stay Broke," with the chorus line, "It costs a whole lot of money just to stay broke." Heidi Pitre of Hattiesburg, Mississippi, created the artwork exclusively for the CD cover; artwork for the inside of the CD is by local artist Andy Saczynski.
Even though the band was formed just two years ago, Boukou Groove has already performed its soulful melodies across Florida, at destinations in Georgia, Louisiana, Mississippi, North Carolina, and Tennessee, and as far away as Illinois. In and around Destin, the band has performed at familiar favorites like Harbor Docks, Funky Blues Shack, 30A Songwriters Festival, and Red Bar, to name a few, and for 2013 they plan to be more festival bound.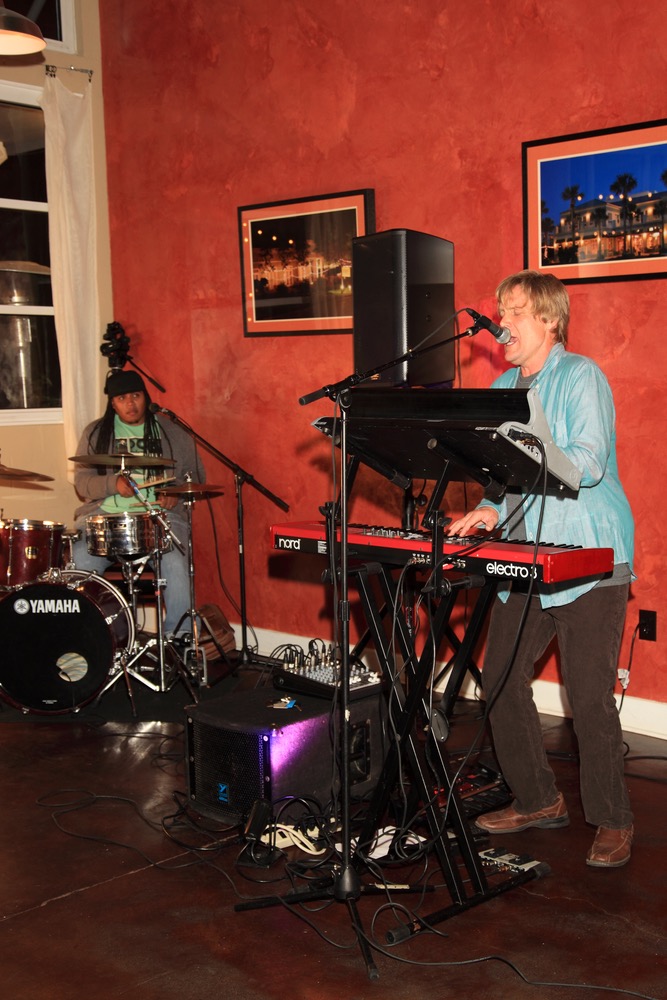 Donnie and Big D's goal for the band is to continue with what they're doing but to get out and do more traveling to spread their music. The studio and their families are the main factors that keep the band in the area, but they love playing here and wouldn't change it. Donnie said that lately the band has been selling more CDs internationally than at their gigs. DJs in Europe and the United Kingdom have picked up on the CD and are spreading it around the world of music.
Big D and Donnie are also both producers and enjoy helping others discover their own musical talents. They record at Neptone Recording Studio in Destin. Mike and Gayle Kent built the studio and are the Sundals' business partners in the corporation of the studio. They are also the executive producers of the band's album and have been its financial backers for all the production expenses.
Who would have thought that a successful band's singer-keyboardist would have been shaped by a high school class schedule? Evidently, one never knows just how much his or her younger years can really affect the rest of his or her life.
For more information on Boukou Groove, please visit boukougroove.com.
— V —
---
VIE has partnered with Boukou Groove to compile a documentary short on the band. Footage features interviews of the bandmates and others involved, as well as studio time and event performances put on by the band. To profile Boukou Groove and what it took for the band to make its debut album, the documentary includes clips from one of the band's performances in New Orleans in October 2012 and the album release party at FIRE Restaurant in November. To see the documentary, please visit VIEZINE.com.
ARTICLE CATEGORIES