By Susan Vallée
There is something wonderful about being able to utter the sentence, "Honey, I think I'm ready to head back to the mansion." And now, thanks to innkeepers Gary and Julie Klarenbeek, the owners of Fountainview Mansion, you may find yourself saying that very thing the next time you visit Auburn, Alabama.
Being Auburn grads, my husband and I were surprised to hear of this luxurious accommodation and excited to check it out in person. We were not disappointed.
We arrived at night, and after a little confusion about where to turn, we saw the Fountainview up ahead on a hill. The curved driveway circles an elaborate fountain (hence the name) and makes for a dramatic first impression. Before we could even turn the ignition off, the front door opened and Gary hurried down the steps to meet us. He helped us with our bags and said hello to our son. (Fountainview Mansion allows well-behaved children! This is a rarity in the bed-and-breakfast world.) We were conducted into the grand foyer: high ceilings, gilded mirrors, and a grand staircase made for a fabulous first impression of the stately home. Gary quickly led us through a beautiful drawing room with an antique piano, oil paintings, and a rococo grandfather clock. We followed him through the kitchen to a comfortable sitting room, where the masculine materials and rich colors made it seem like the perfect place to curl up with a good book. He invited us to make ourselves at home and explained that he and his wife lived on the property, so if we needed anything, they were only a few minutes away.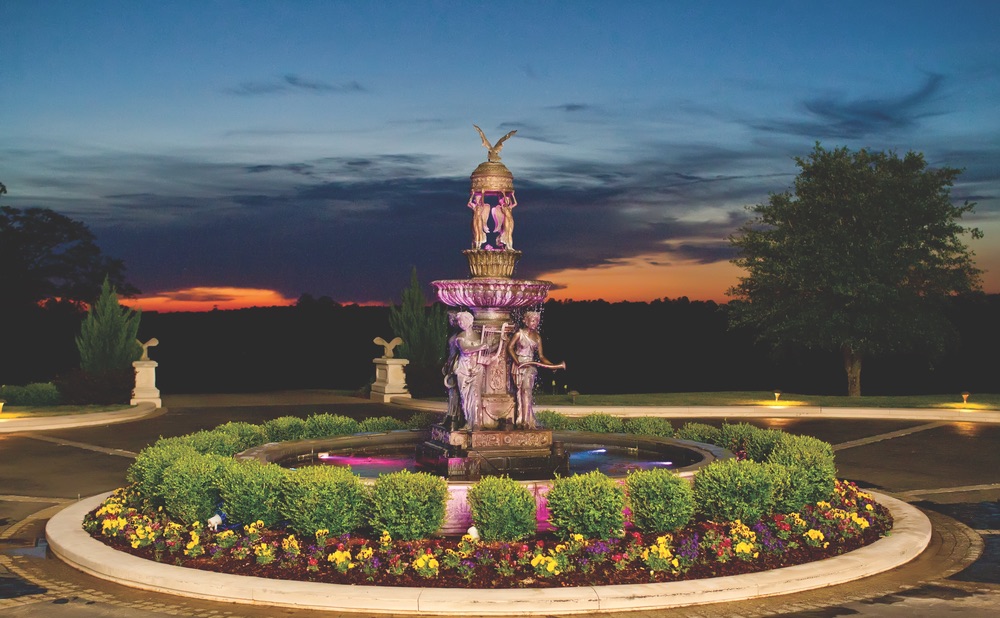 Needless to say, it was much more than we had expected and much nicer than any hotel in the area.
Our room had a lovely king-size bed with hand-carved walnut head- and footboards. An oil painting of a fox hunt and finishes of burgundy and gold lent a masculine touch to the room. An extremely large bathroom and walk-in closet were both around the corner from the bed, and a fully stocked mini-refrigerator was tucked underneath built-in bookcases and a work desk. Needless to say, it was much more than we had expected and much nicer than any hotel in the area. As we unpacked our bags, Gary brought up an inflatable bed for our son and freshly baked brownies for dessert.
The next morning we awoke to the smell of bacon (does it get any better than that?) and coffee. Julie, Gary's better half as he calls her, was busy preparing breakfast for the guests in the kitchen. We found the dining room fireplace roaring, the candelabras lit, and fresh flowers and a buffet of scrambled eggs, bacon, and French toast waiting for us. As we sat down at the table, she brought us juice, coffee, and yogurt parfaits. At the other end of the table was a family of golfers, in town to play a few of the courses.
We spent the morning exploring the mansion and grounds and then set out to introduce our son to the college town that is so near and dear to our hearts. High on our list was a visit to Toomer's Corner for a fresh lemonade (an Auburn tradition), a stop at J&M for a souvenir, and a walk across campus. After tiring ourselves out with nostalgia, we drove over to the Jule Collins Smith Museum of Fine Art to view its collection of American art—especially the Louise Hauss and David Brent Miller Audubon Collection, the Southeast's largest collection of Audubon prints. They were exquisite and alone were worth the three-hour drive to Auburn. (But, of course, the mansion was a nice added touch!)
As the day began to end, we packed up to head back home to the beach. Before we left, Julie was kind enough to walk us around and give us a peek at a few of the other rooms. Each was gorgeous and incredibly different from the last, but the bridal suite was the most impressive of all. In fact, to call it a suite is a bit of a misnomer; it is grand in scale. The mansion has become a popular wedding destination. With its terraced gardens, fountains, and beautiful swimming pool, the "backyard" is positively dreamy at night when combined with candles and a tent.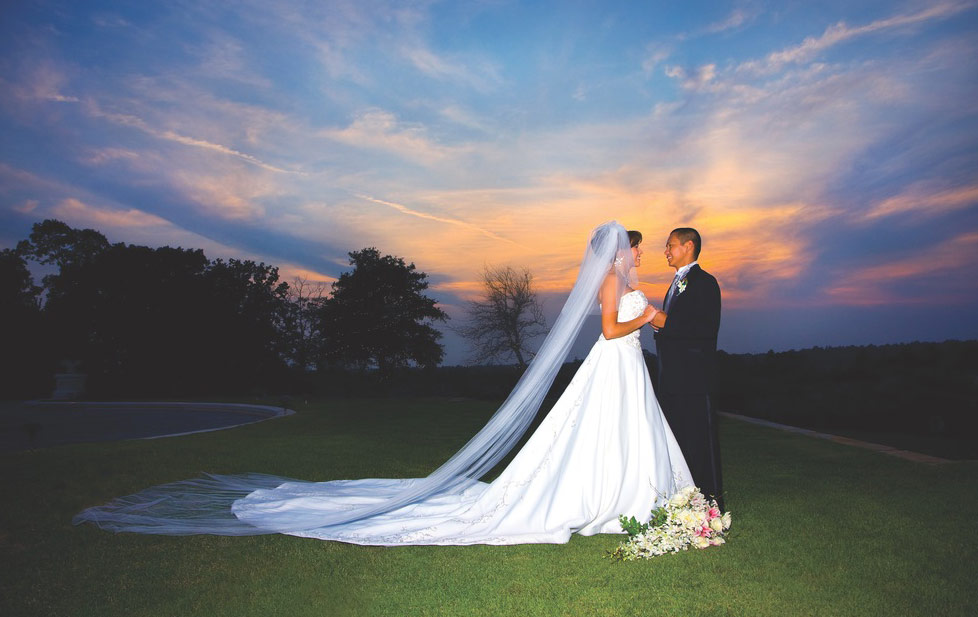 We were sad to leave (I was especially so) but hope to return again soon. Fountainview Mansion would be perfect for a relaxing girls' getaway trip. And with the quick three-hour drive from our home here on Florida's Scenic Highway 30-A, it makes for a weekend escape like no other.
When you arrive at Fountainview Mansion, get ready to experience that famous Southern hospitality you've always heard about.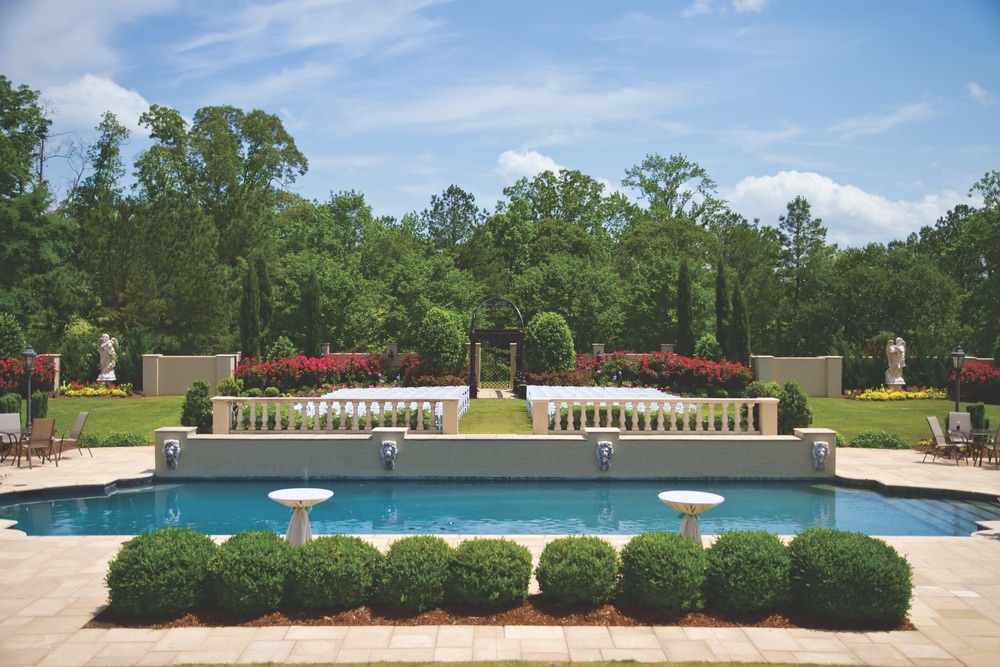 — V —
ARTICLE CATEGORIES