A Bird's-eye View
By Jordan Staggs | Photography by Gray Malin
As avid explorers and lovers of travel photography know, all beaches were not created equal. Those who live, vacation, or work along the Gulf Coast of Northwest Florida will undoubtedly attest that beaches don't get much better than the area's white sands. They're often compared to sugar, thanks to the clear grains, soft texture, and sparkle as they accompany the emerald-to-aquamarine waters of the Gulf of Mexico. Destin, Florida, is called the World's Luckiest Fishing Village, while Panama City Beach is known for having the World's Most Beautiful Beaches—but what do you know about the twenty-six-mile swath of shoreline and smattering of rare coastal dune lakes between them?
Welcome to Scenic Highway 30-A, or as most of its locals and visitors call it, simply 30A.
"30A is such a stunning destination," says renowned travel and lifestyle photographer Gray Malin, whose whimsical aerial shots have captivated viewers from around the globe. His first coffee-table book, Beaches, debuted in 2016 and blew audiences away with its collection of coastal scenes from above.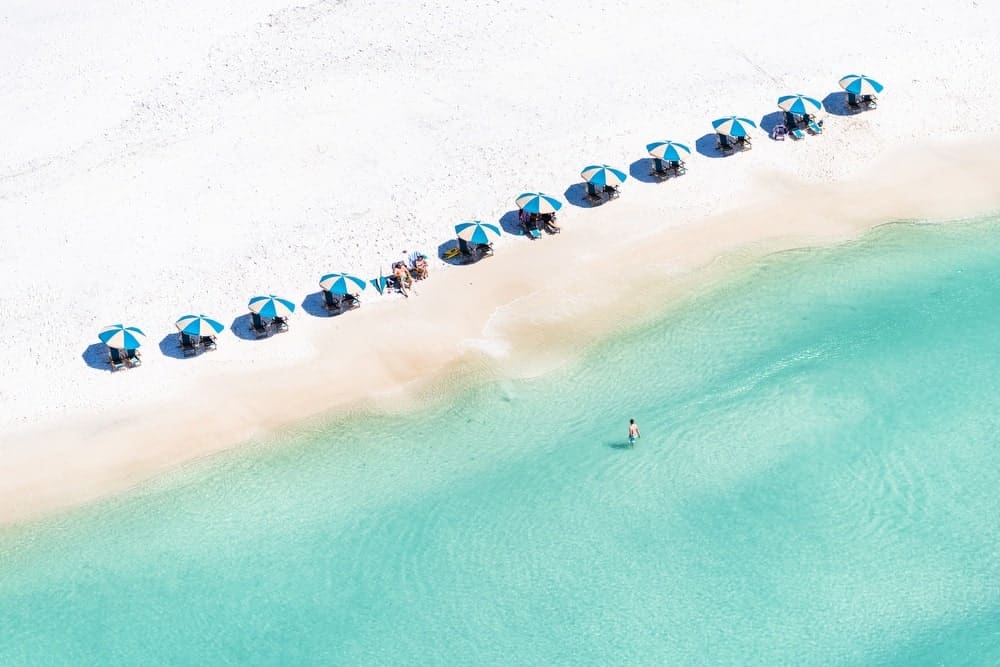 The area, also known as South Walton (the southernmost point of Walton County), has been recognized as having some of the most desirable beach destinations in Florida and indeed the country. It has been touted by Forbes, Travel + Leisure, AFAR, the New York Daily News, and Southern Living, to name a few. Last year, Grayton Beach—the funky residential beach community at the center point of 30A and home to the famous Red Bar—was named the top beach in the United Stated by Stephen Leatherman, also known as Dr. Beach. Leatherman is a coastal scientist and professor at Florida International University and has ranked the nation's beaches for three decades.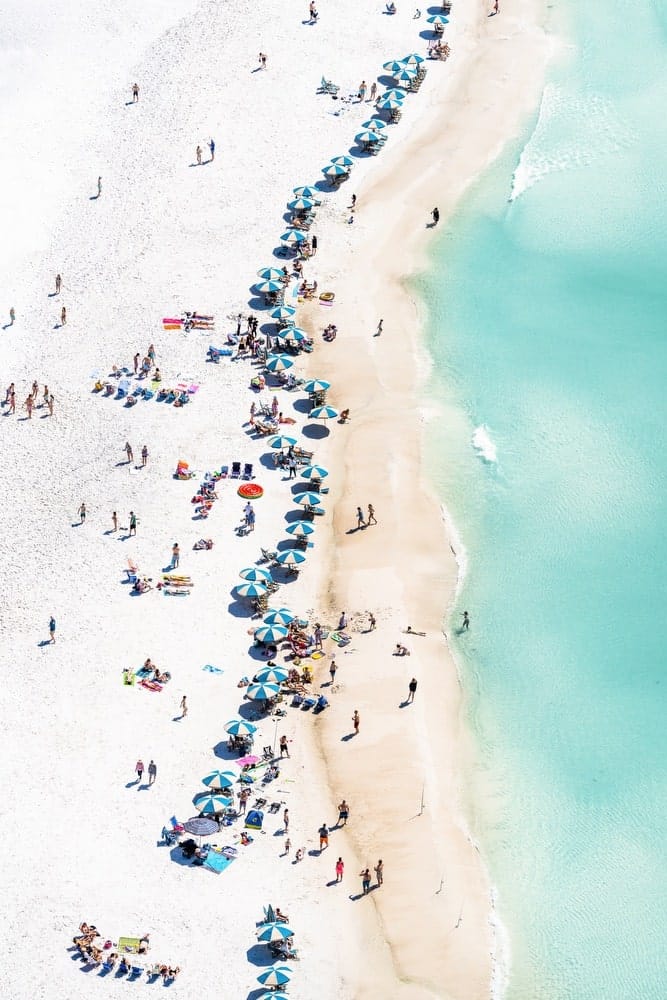 On his visit to this unique string of beach communities along 30A's scenic corridor this spring, Malin shot some of the area's most iconic New Urbanism towns, including Seaside, Alys Beach, and Rosemary Beach. His new collection of photos from 30A was released on August 24, 2021, as part of his existing À la Plage series ("at the beach," in French). High-quality art prints of the photos are now available to purchase from his website.
"White sand and mesmerizing water make for an incredible sight!"
Malin says of his time visiting 30A, during which he chartered a helicopter to catch the seagull's-eye view and capture the waterlines, renowned architecture, and sunbathers on the beaches below. "It was particularly special to be able to see the beaches of this fun community from an aerial view. 30A has been on my list for quite some time, and it was a delight to finally release a collection of images from this location."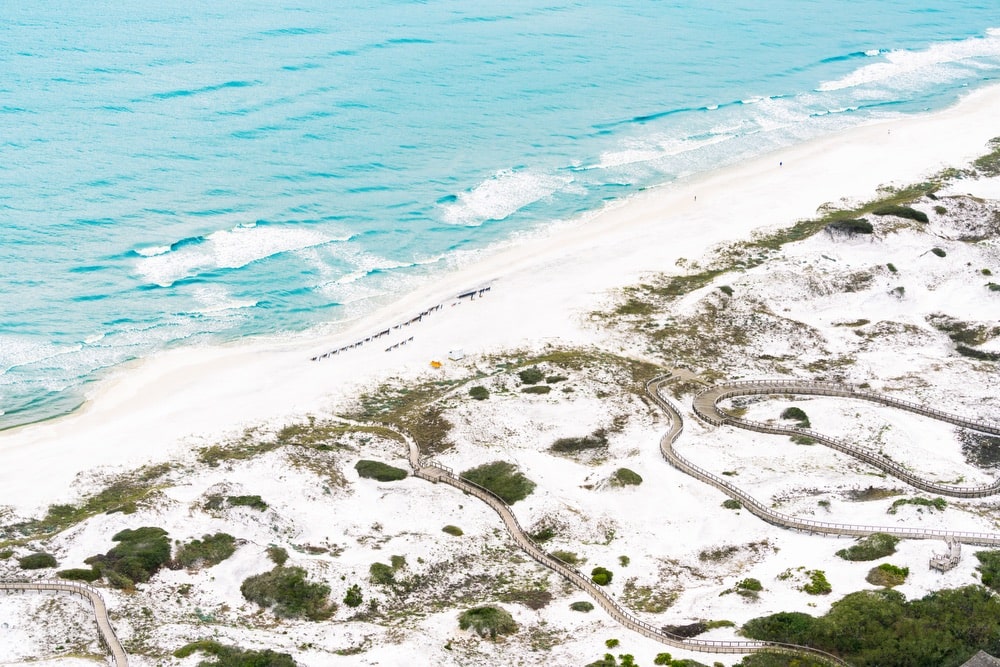 Other spots along 30A in the collection include the sprawling landscape of dunes and winding wooden beach walkovers adjacent to the WaterSound Beach Club and the peaceful shoreline of Seagrove Beach. There are also a few stunning swimming pools that frequent visitors might recognize, such as Caliza Pool in Alys Beach.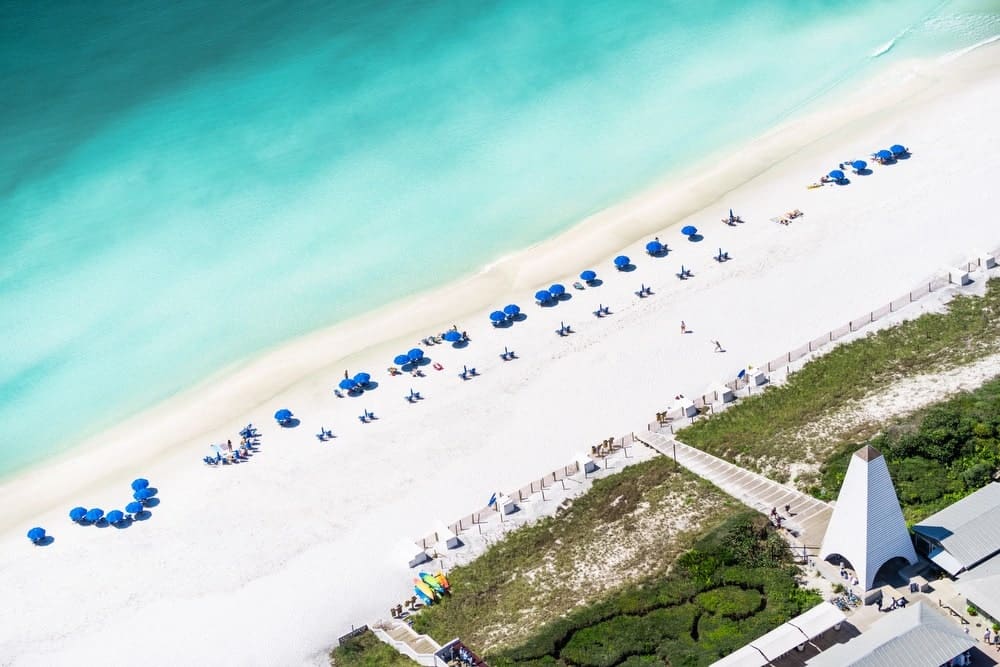 "I had a wonderful time going up and down the coastline to capture these photographs," Malin says.
"Each quaint and unique beach along the water provided for colorful and dream-worthy images."
The collection speaks for itself and is sure to pop some new decor ideas into the heads of 30A locals, part-time residents, tourists, and dreamers alike. It fits in nicely with the other destinations of Malin's À la Plage series, which includes photos of other beaches in Florida, Hawaii, California, Massachusetts, Michigan, Italy, and the Bahamas, all of which can be seen and purchased in various sizes and framing options from Malin's website.
To celebrate the new collection launch, Malin partnered with The Seaside Style to give away one of his 30A prints and a bundle of Seaside merchandise.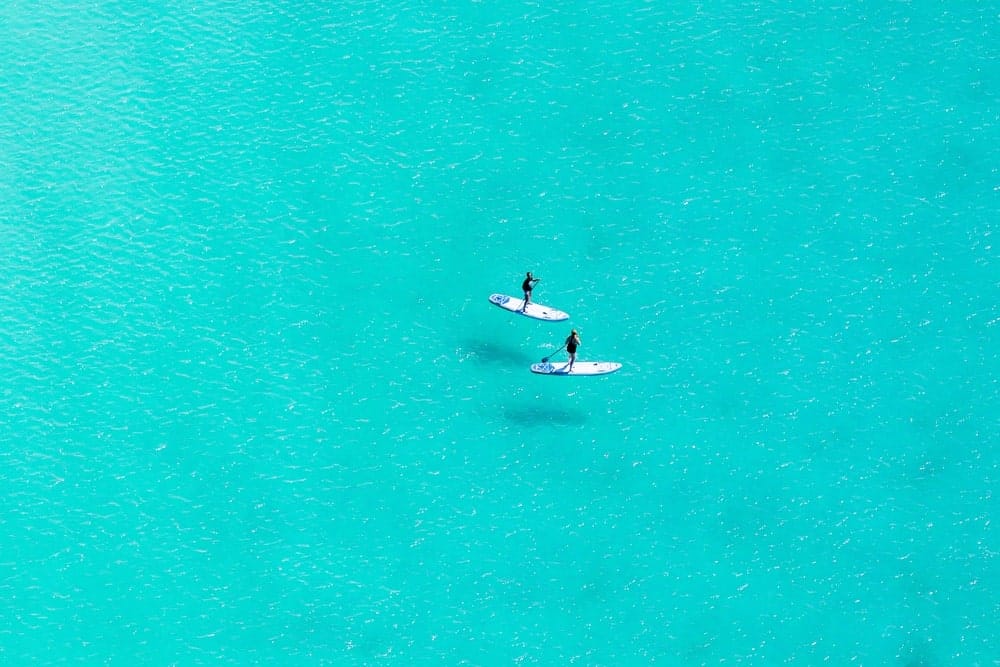 Malin's whimsical, wonderful photo collections don't end with aerial beach shots. When they visit his website or social media pages, fans can step into his colorful world to see shoots from iconic locales, including The Beverly Hills Hotel, Palm Springs, Positano, Palm Beach, and even Antarctica (seriously, you need to see the penguins with the beach umbrella). His world travels have taken him from the deserts of Namibia to the Great Barrier Reef and beyond, and his unique perspective and use of modern props transport viewers into a dreamlike version of each destination—perfect for building your new travel bucket list!
— V —
---
Visit GrayMalin.com to shop now or see more on Instagram @graymalin.
ARTICLE CATEGORIES