Prague Wows with Parisian Flair
By Sarah Freeman
I must be in Paris, non? Or at least that's what I pondered while strolling along a sun-dappled, tree-lined boulevard studded with elegant shop fronts where the likes of Gucci and Dior (and soon Chanel) rub shoulders. Christened "Paris Street" in 1926, Prague's very own Champs-Élysées is more than an unmissable stop for fashionistas; it's a love letter to the art nouveau. Bisecting the Czech capital's Jewish district, Pařížská is bookended by two of Prague's most storied squares: Curie and Old Town, whose medieval Bridge Tower offers an unparalleled pigeon's-eye view of Pařížská.
Scarcely a five-minute skip across the tourist-polished cobbles from here is the fifty-nine-roomed Emblem Hotel. At this turn-of-the-century communist edifice turned stylish city bolt-hole, even its staff look the part thanks to threads by Czech designer Jakub Polanka.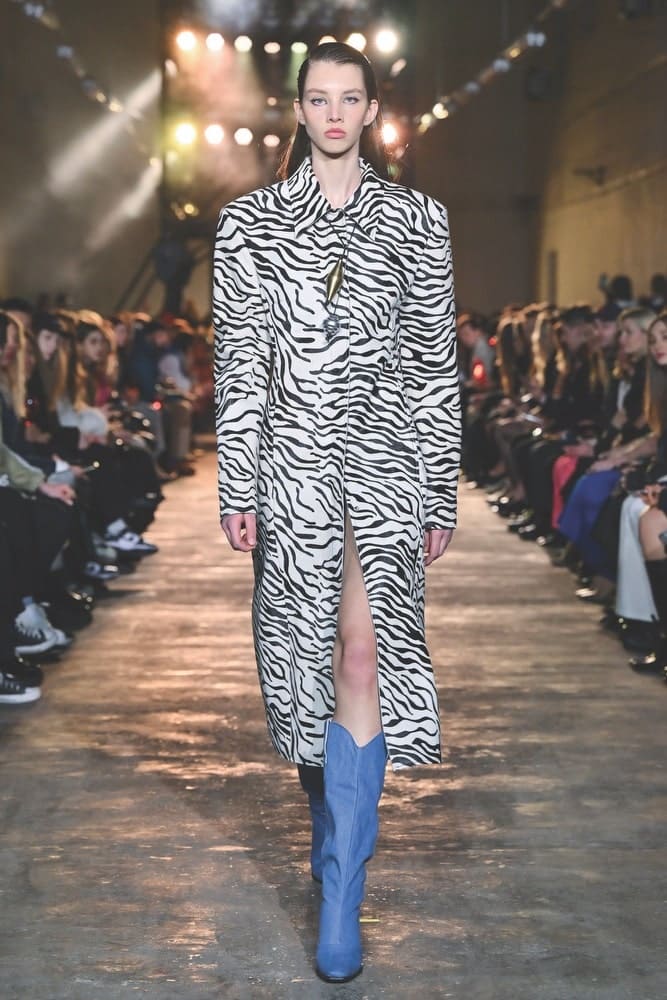 Time-traveling one hundred years through its art deco portico into a sultry space divided by mirrored tile curtains, I enjoyed a desk-less check-in from the comfort of a Chesterfield. It's one of a coveted collection of bespoke furnishings and handpicked artworks that grace The Emblem's seven floors, including its moodily lit basement's game room, copper-clad kitchen, and salon. These guest-only living quarters atone for the property's small but perfectly formed guestrooms outfitted with Italian leather banquette walls, retro Anglepoise lamps, and backlit, winged headboards.
Like a sun-starved plant reaching for the light, I traded this material world of velvet, chrome, marble, leather, and textured wallpapers for the hotel's attic M Spa, vaunting a sauna, steam room, and Kneipp bath. The highlight is its outdoor jacuzzi, where guests can soak up views of the world's largest medieval castle rising above the city's pretty terra-cotta rooftops.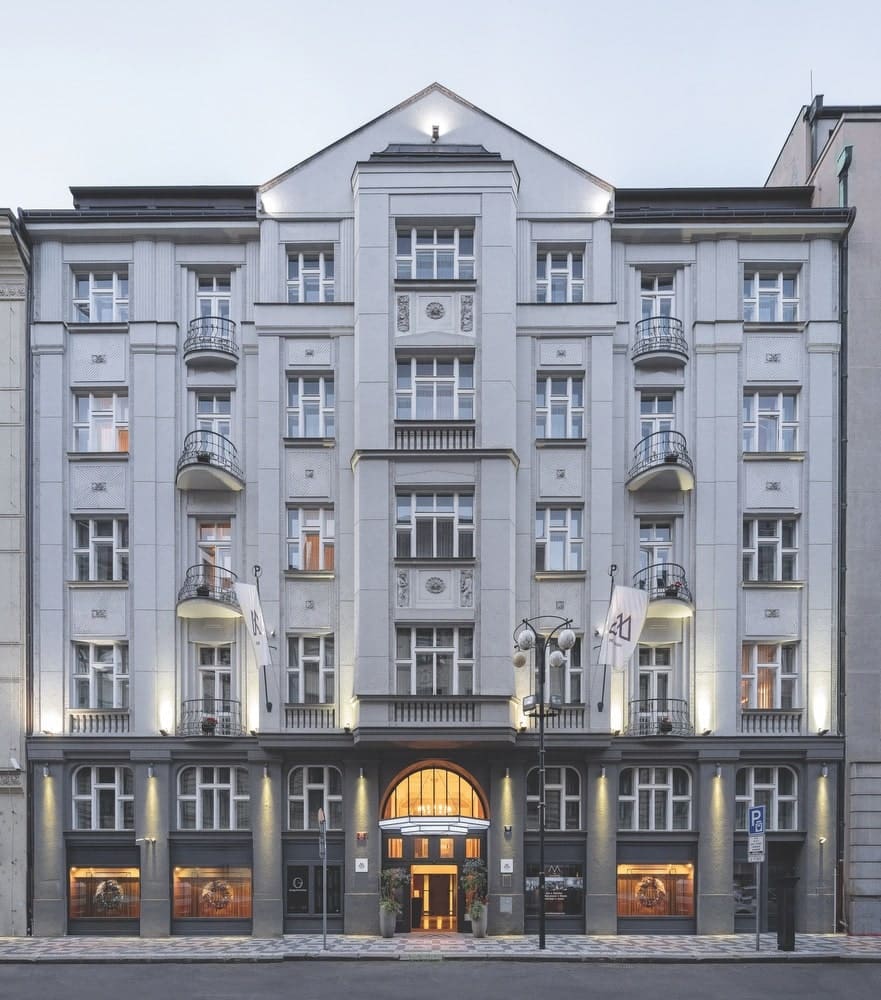 The UNESCO monument stands sentinel on the opposite bank of Prague's Vltava River, best crossed via the city's statue-studded, pedestrianized Charles Bridge. Fanned out beneath the fairy-tale castle's soaring spires is Malá Strana, where I uncovered the Mandarin Oriental (MandarinOriental.com/prague) in the district's labyrinth streets. An unexpected refuge from the city's midday heat, its ethereal Renaissance-chapel-cum-subterranean-spa is tethered to the main hotel via a sunken hallway. Padding over the even earlier remains of a fourteenth-century convent church (revealed through a series of glass floor panels), I descended into a treatment room with a vaulted ceiling, where I was massaged with poultices of linden blossom from the country's national tree.
My monastic pilgrimage continued on Vltava's right bank, where I discovered Europe's first preaching chapel, Bethlehem, and its charming namesake square. On the corner is V Zátiší (Vzatisi.cz/en)—one of Prague's first restaurants to open after the country's 1989 Velvet Revolution—where dynamic chef duo Igor Chramec and Ramesh Mamgain have curated a hybrid fine-dining menu of Indian-Czech dishes. Sinking into a crushed velvet armchair, I opt for one of V Zátiší's signature starters: an artfully plated lamb tartare with tarragon mayo, mustard seeds, pickled asparagus, and potato pancake. With my tastebuds recalibrated, I forwent the Bohemian specialties and instead tucked into a tiger prawn tandoori oven dish, washed down with naturally fermented cranberry lemonade.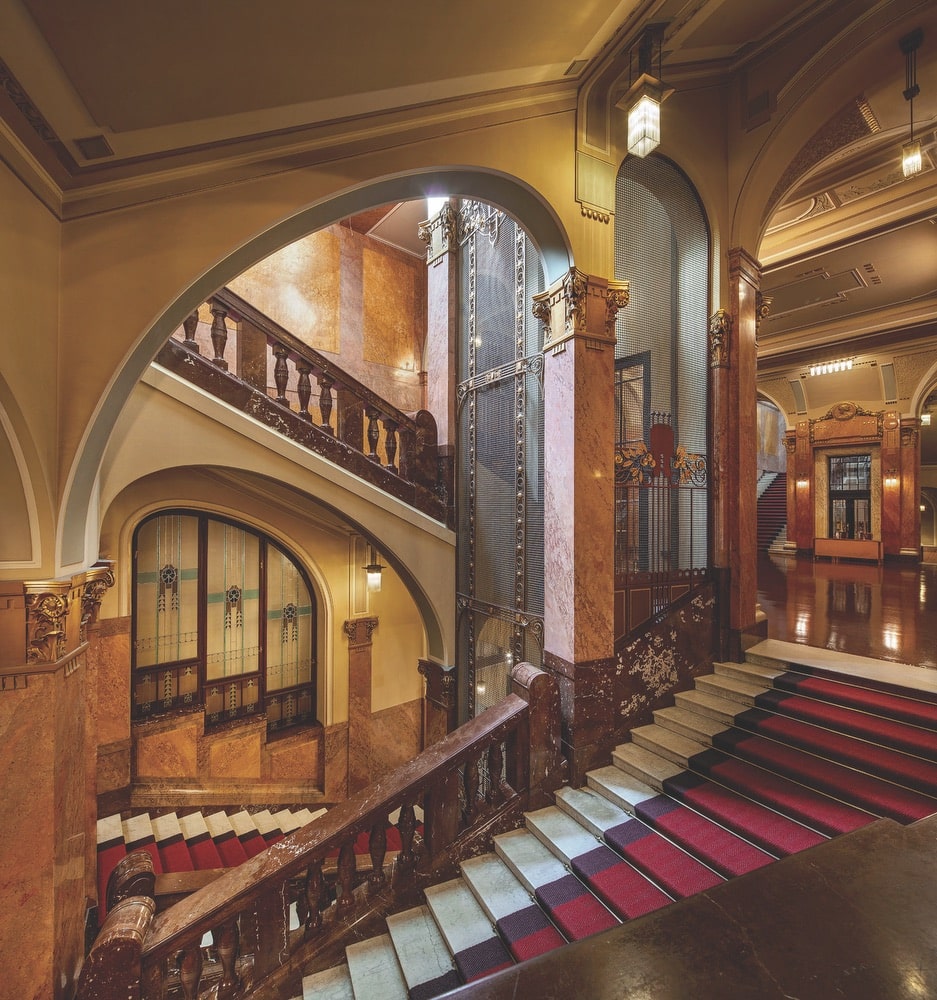 Who knew summertime in Prague was all about the lemonade crawl? A sweet spot to start is at waterfront LAb Space (LAbSpace.cz), which sits in the shadow of American-Canadian Frank Gehry's head-turning Dancing House. Served in lidless jam jars, the zero-waste bar-café's raspberry-pepper and cucumber-lime lemonades are concocted from homemade syrups. It's one of a clutch of ice vaults reimagined as gallery spaces, community studios, and riverside bistros accessed through giant glass porthole doors lining the Náplavka embankment.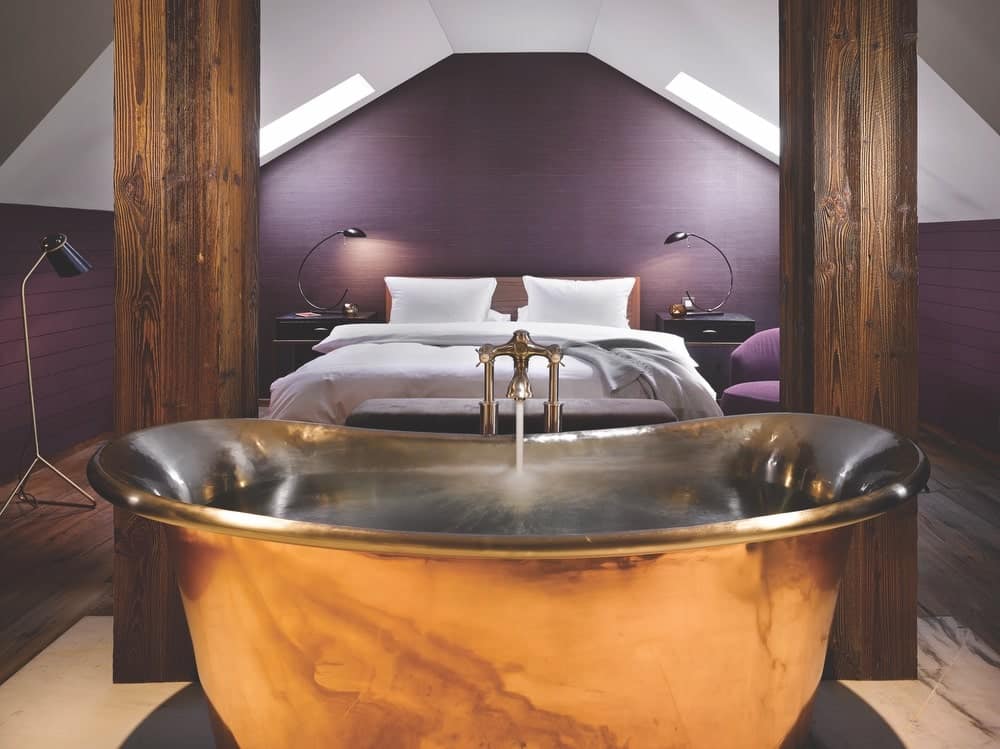 Also straddling the Vltava's right bank is a Burgher-style building dating back to the 1800s, housing Deelive (Deelive.cz). One of Central Europe's largest Czech design stores, this is where you'll discover the latest cohort of artisans reviving the country's style. Some thousand products beautify its gallery-like interior, including kimono-sleeved blouses and whimsical Wellington boot porcelain vases!
Another address nurturing homegrown talent is Old Town's Kubista Gallery (Kubista.cz), where you can go square-eyed shopping for cast-iron candle holders, leather clutches, and various jewelry inspired by cubism. Despite the twentieth-century avant-garde art movement having Parisian roots, its architecture took hold almost exclusively in the Czech Republic, spanning an all-too-brief period from 1912 to 1914. House of the Black Madonna (where you'll find Kubista) was the city's first cubist building; its broken-lined facade and pyramidal windows distinguish it from its baroque and Gothic neighbors. Swapping its elevator for the building's spiral staircase, I immerse myself in two floors of cubist bronzes, glassware, book illustrations, and veneer furniture.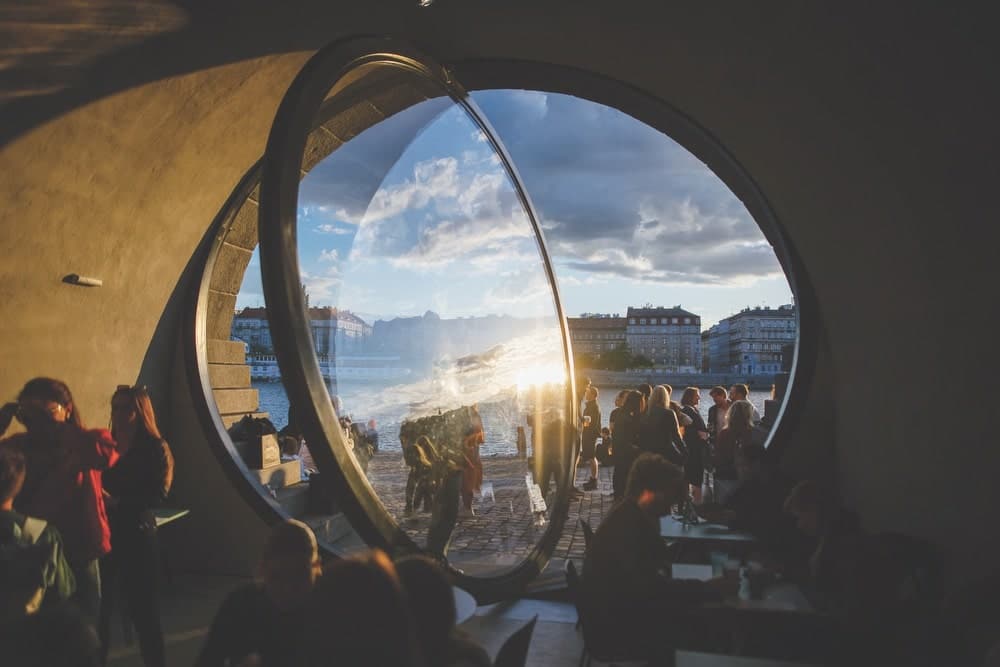 Cubism was a revolt against the floweriness of art nouveau, which takes center stage at Prague's celebrated concert venue, Municipal House (ObecniDum.cz). Home to the Czech National Symphony Orchestra, its stunning billiard and card rooms are hosting a year-long exhibition called Timeless by Czech fashion designer Blanka Matragi. I scanned the thousands of precious stones and pearls embellishing her hand-painted silk gowns, interspersed with chandeliers and sculptures in the space. Born into a family of glass cutters, award-winning multidisciplinary artist Matragi also designs porcelain for the renowned Czech Thun workshop. Her atelier is open by appointment, accessed via Municipal House's grille-doored vintage elevator.
A cosmopolitan city rooted in tradition which also embraces reinvention.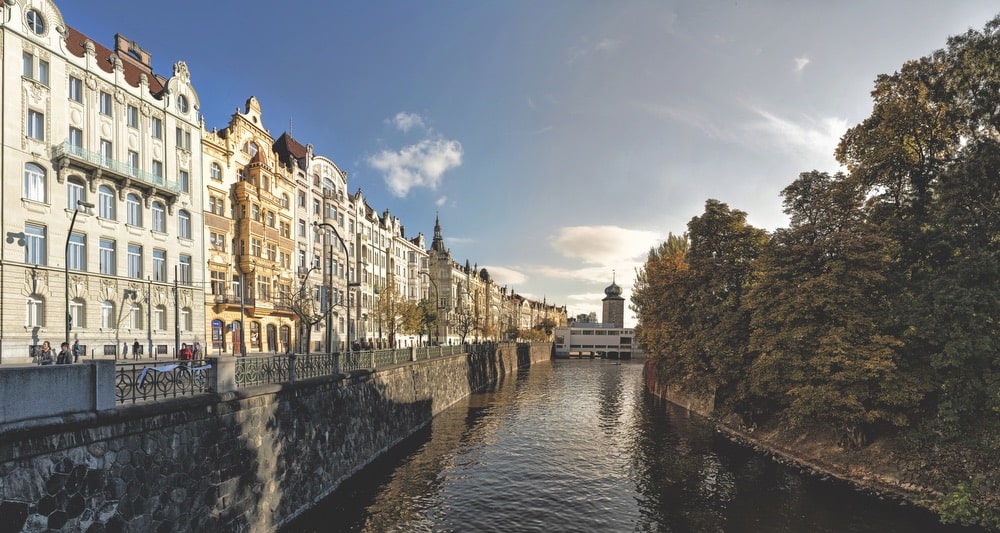 Matragi's second love is glassmaking, a tradition dating back to the Middle Ages in the Czech Republic. Also referred to as Bohemia crystal, it's venerated at Andaz—a cultural monument reborn this March as the city's latest luxury lodgings. Formerly the headquarters of the country's famous sugar refineries, the 175-room property marks American hotel brand Hyatt's first entry into the Czech Republic.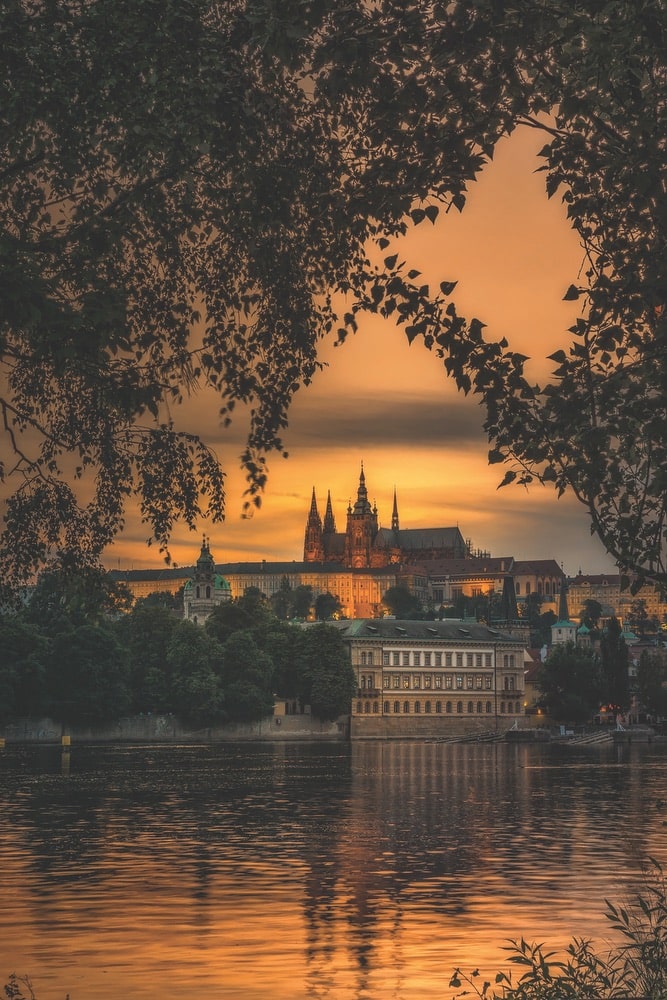 Suspended from its entrance's ceiling is a hand-blown, amber-hued glass installation that guides guests along a terrazzo-floor corridor to the hotel's lobby, styled as a trio of "living rooms." One pays homage to alchemists during the time of Holy Roman Emperor Rudolf II, another draws inspiration from the city's frescoed Strahov Monastery library, and the third celebrates Czech glass art.
Christened "Paris Street" in 1926, Prague's very own Champs-Élysées is more than an unmissable stop for fashionistas; it's a love letter to the art nouveau.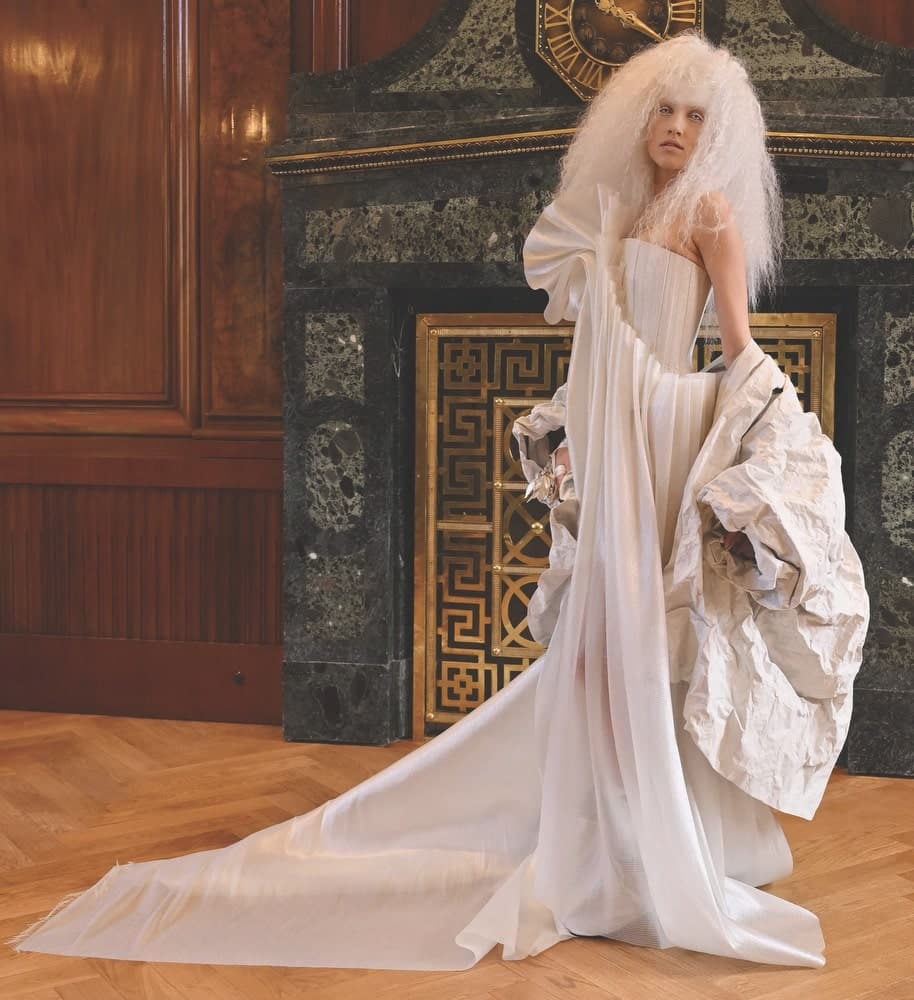 Pleasingly, the property's past life as a neobaroque sugar palace lives on through heritage details like stucco decoration and historic columns. Contemporary flourishes also abound. (Think playful plaster wall reliefs inspired by Czech legends, a skylight mural above its Mez bar, and a bold palette of mustard, forest green, and admiral blue coloring its suites.) With design in its DNA, the property became a natural fit as an official partner of Prague Fashion Week (to be held September 8–14, 2022). Already a firm favorite among the city's trendsetting crowd, the Andaz's buzzing ground-floor Zem restaurant serves up contemporized Czech comfort dishes and Japanese izakaya atmosphere and fare, like charcoal-grilled mackerel. In many ways, Zem is the perfect analogy for Prague: a cosmopolitan city rooted in tradition which also embraces reinvention.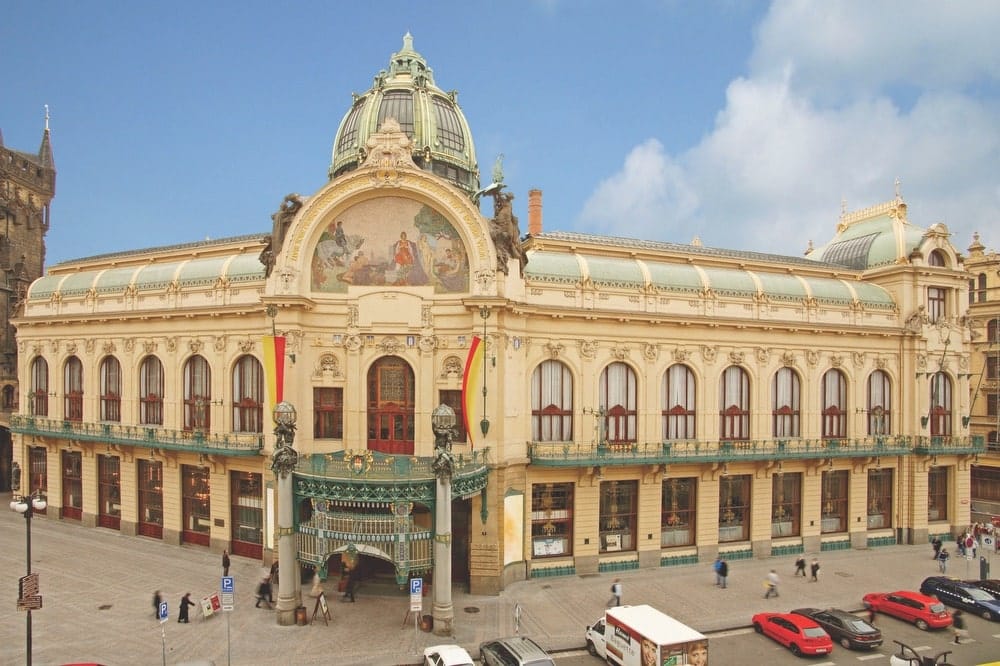 — V —
---
Both concierges of Andaz Prague (Hyatt.com/en-US/hotel/czech/andaz-prague/prgaz) and The Emblem Hotel (EmblemPrague.com) can help coordinate sightseeing, along with Prague's official Tourist Board website (Prague.eu/en).
ARTICLE CATEGORIES