By Emme Martin
Change makers come in many different forms, but among all of them, a passion for others is consistent. Many people know Rosemary Beach Racquet Club tennis coach Tim Barnes for his steadfast enthusiasm and ability to make anyone feel welcome on the court. Because let's face it, tennis can be intimidating. But according to Coach Barnes—and at the risk of sounding cliché—the beauty of tennis is how it brings people together. Tennis is an opportunity to meet new people and disconnect from technology, two things we need now more than ever. This passion has led Barnes to teach tennis worldwide, from Antigua and Barbuda to Rosemary Beach to a small town called Opp, Alabama.
Barnes admits a younger version of himself would disagree with the idea that tennis is only about having fun. Growing up playing tennis, starting to teach at sixteen, and playing under the tutelage of players such as Ed Collins, Terry Ward, and Peter Burnwash, playing competitive tennis was his forte. But, as with all good things, after playing competitively for years, he realized it was time to retire when he lost a match and no longer felt the need to seek revenge. This realization prompted Barnes to switch gears and start teaching full-time, which he will proudly tell you is the only job he has ever had. Looking back, he wouldn't have it any other way, admitting he now enjoys coaching more than playing. Over the years, it's become his mission to bring tennis to all parts of the world.
A piece of that mission was realized one day at Rosemary Beach tennis courts when the assistant principal of Opp High School, Cindy Alverson, was attending one of Barnes's clinics, and he asked her if the school had a tennis team. After Alverson replied no, Barnes—always quick with his return—said, "Now you do." Barnes's mission to bring tennis to all extended two hours north to Opp, Alabama.
That was the short version of the story, but the more extensive version reveals Opp High School did have a tennis team at one point. It started in the 1970s when the town's cotton mills provided abundant employment opportunities, creating an influx of high school students. Throughout this time, the local country club had a tennis pro who provided lessons for students. However, in the late 1980s, when the apparel industry declined, so did most of the workforce—yes, including the tennis pro. As a result, the tennis courts turned into parking lots, and students no longer had the opportunity to play the game.
Tennis is an opportunity to meet new people and disconnect from technology, two things we need now more than ever.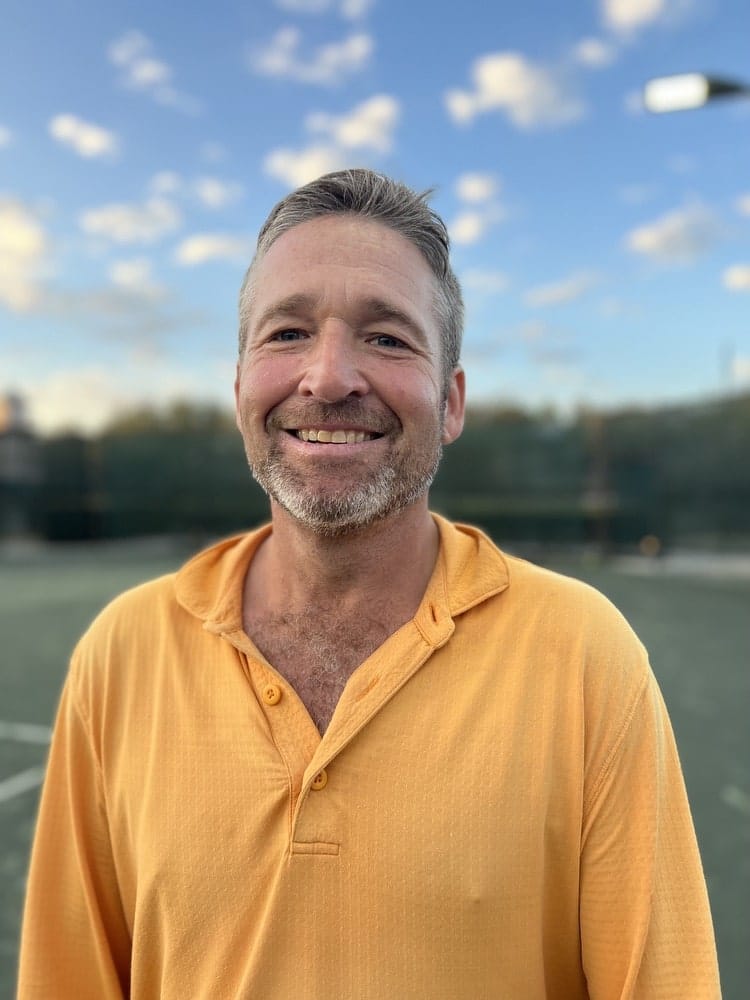 For years the school had worked tirelessly to bring back tennis for students, even providing courts. When the high school football team's offensive coordinator, Griffin Windham, became the head coach of the salvaged program four years ago, only four boys and one girl were on the roster. Unfortunately, they needed more members to compete with other schools, leaving students without the chance to advance. And while competition isn't everything, it establishes a work ethic and breeds resilience that will follow students throughout their lives.
It's important to note that Windham is another change maker in this story. As a father of three and the head coach of the football team, he doesn't have copious amounts of free time. But he's passionate about coaching and does it because he understands the impact team sports have on students. Sports help children make friends, get outside, exercise, learn teamwork, play fair, improve self-esteem, and gain countless other positive benefits. Before the tennis team, Opp High School students could participate in football, basketball, baseball, volleyball, or track, but it's rare to see a lifetime trajectory with these. So giving students a chance to learn a sport they can play for decades, such as tennis, can be life-changing.
As the saying goes, if there is a will, there is a way, and the Opp community does not lack will. "The best part about the Opp community is the willingness to help and the unwavering support," explains Coach Griffin. This sentiment brings us back to the day Coach Barnes committed to giving the students at Opp High School a real shot at tennis. Since connecting with Assistant Principal Alverson, Barnes has helped the program exceed its goal of raising over five thousand dollars in donations to enhance the facilities, purchase team gear, and cover other miscellaneous expenses. Paige Siebert was generous enough to donate the team's uniforms.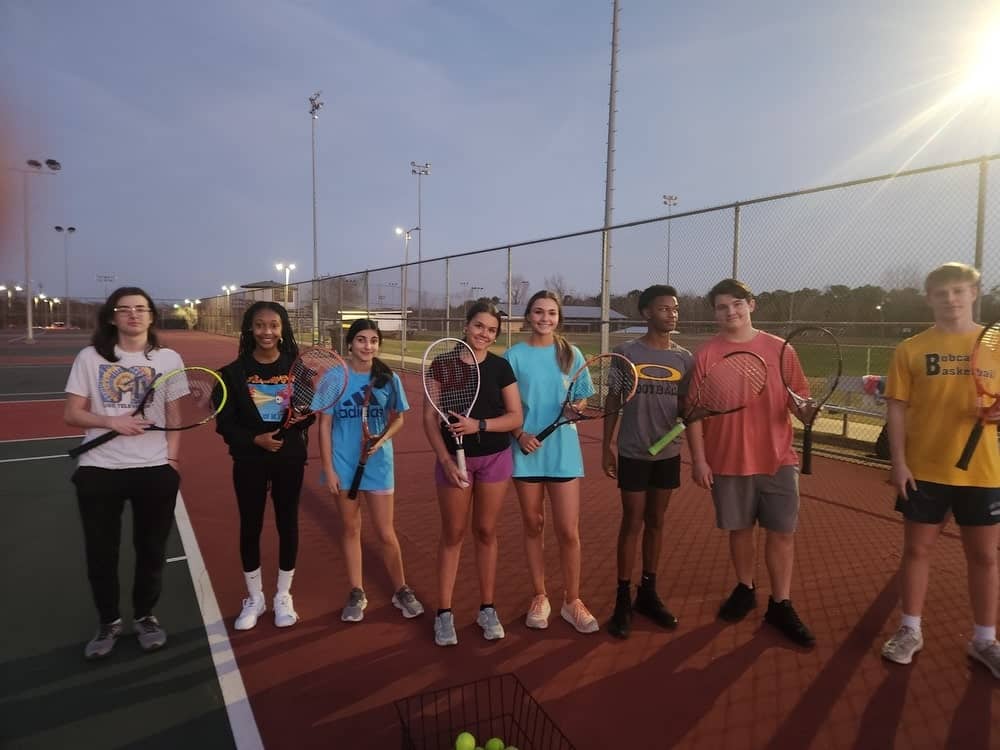 This renewed spirit has resulted in a team of eight boys and ten girls—enough to compete officially. Last year the girls were able to play their first district match in Mobile, Alabama, a massive accomplishment for the program. With plans to compete again this year, the program shows no signs of slowing down. The players are excited to be on the courts. One student in particular, Joshua Smith, claims Coach Windham is his favorite part of the program. Another player, Brooke Butler, has found a new passion in her two years playing the sport and is excited to see where it goes.
To meet his goal for Opp High School students to keep a competitive tennis program, Barnes travels to Opp weekly and donates his time by teaching clinics for free. He also continues to advocate for the program by spreading the word to his clients in Rosemary Beach, many of whom are willing to donate. His favorite part of the program is "the students' encouragement, effort, and willingness to learn."
Stories like this show that anything is possible with a mission and persistence. And in true sports fashion, teamwork always helps too. Thanks to the unrelenting efforts of Opp High School, Coach Windham, and Coach Barnes, the students of Opp will be able to play a sport that connects them with others, and there is nothing more beneficial to a person's upbringing than that. So get out and play!
— V —
---
Learn more about the Rosemary Beach Racquet Club at RosemaryBeach.com.
ARTICLE CATEGORIES