For the Love of Fashion
by Lisa Burwell
As a young fashion designer who burst onto the fashion scene a decade ago, Christian Siriano is doing things his way. Departing from industry norms has allowed him to lead rather than follow. A Council of Fashion Designers of America (CFDA) member, Siriano is a force to be reckoned with, setting new standards and cultural trends along the way. 
There are many words that come to mind when I think of Christian Siriano: genius and renegade are two. But perhaps the most appropriate is outlier. In Outliers: The Story of Success, author Malcolm Gladwell points out that, in any given industry, there are people who come along and upset the apple cart, completely changing the existing landscape. Put simply, they understand that cultural and societal forces can give rise to opportunities. So, besides having an off-the-charts likability quotient and being telegenic and well spoken, what is so different about Siriano is that he is comfortable in his own skin and knows his own mind. An artist in every sense of the word, he doesn't shy away from his imagination and talents. But that isn't even the core of who he is. He loves women and is a champion for inclusivity. His ability to truly connect to a broad spectrum of customers and fans from all socioeconomic demographics is unheard of, and this is why so many admire and love him back!
Siriano debuted his Spring/Summer 2018 Psychedelic Greenhouse collection on Saturday, September 9, 2017, at Pier 59 in Chelsea during New York Fashion Week; the show was an explosion of color, fun, and excitement. His new line is a continuation of his mission of creating and showing clothing for women (and men, if they so choose) of all shapes, sizes, ages, and ethnicities. Siriano's husband, Brad Walsh, Leslie Jones, Vanessa Williams, Gina Gershon, Cardi B, Lizzo, and Patricia Clarkson were some of the VIPs present on the front row. Siriano's friend and supermodel Coco Rocha opened and closed the show. When the music cued up, Coco appeared on the catwalk, mesmerizing spectators while sashaying with a larger-than-life presence. Leslie Jones of Saturday Night Live fame sat front and center for her first fashion show experience. A joyous frenzy transformed the packed house as Leslie cheered and coaxed Coco to strut her stuff. Excitement, joy, and fun ruled the runway along with Siriano's stunning collection.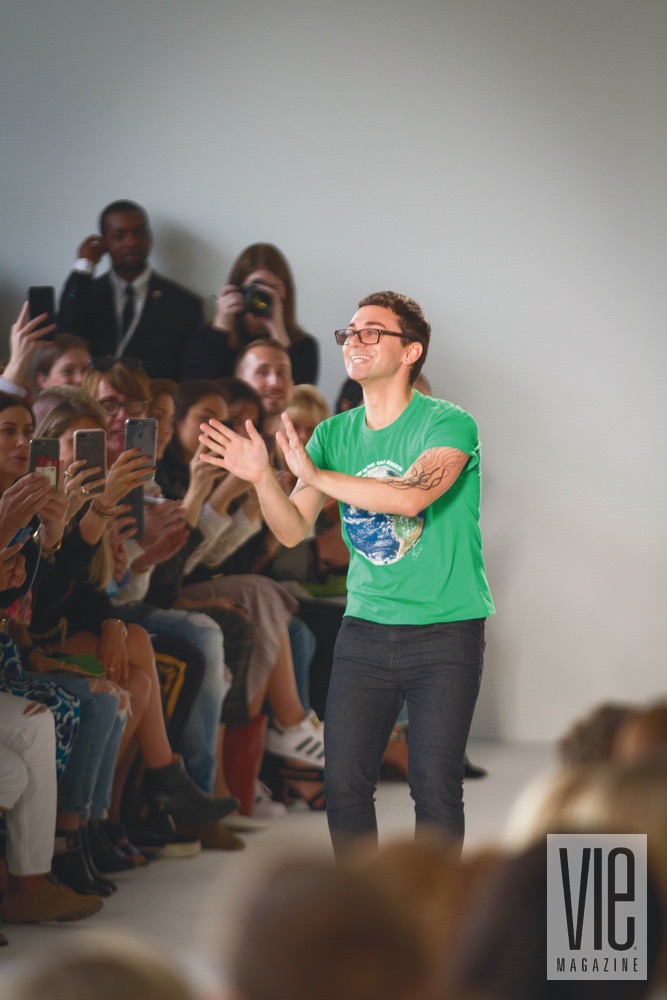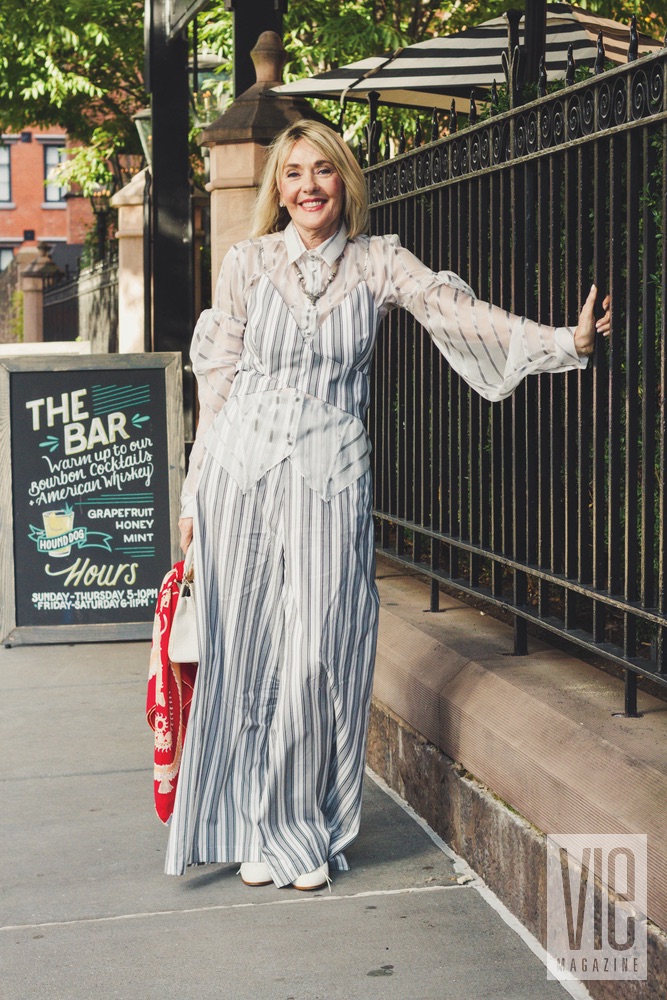 Through willingness and collaboration, Siriano cultivates friendships with a diverse range of people, which is part of his genius. Leslie Jones met Siriano last year when she couldn't find a designer willing to dress her plus-size figure for the Ghostbusters premiere. Siriano stood up via Twitter and offered to create a dress for her. Another friendship was born. How many fashion designers can lay claim to having dressed such celebrities as First Lady Michelle Obama, Oprah, Lady Gaga, Cardi B, Jennifer Lopez, Solange Knowles, and Christina Hendricks, not to mention having a plus-size clothing line with Lane Bryant and a long-standing collaboration with Payless Shoes for his line of women's footwear?
Keep an eye out for Siriano's Spring/Summer 2018 collection in the VIE 2018 Couture Issue (May). Thank you, Christian, for keeping fashion fun and fabulous for all!
To Life!

—Lisa Marie Founder/Editor-In-Chief
— V —
ARTICLE CATEGORIES