By Jordan Staggs | Photography courtesy of Christopher Collection
As a nationally recognized, award-winning architect, Chris Reebals of Christopher Architecture & Interiors is a busy man. Between designing new projects, helping children through his nonprofit organization, and running a furniture and home decor retail mecca, his plate is pretty full, but that's how he likes it.
The Homewood, Alabama, native says he was fascinated by design from a young age, loving that he could use it to express himself through drawing and sketching. He studied architecture at Auburn University, where he also played Division I football, so a robust schedule is nothing new for him. Reebals worked at a prestigious firm in Montgomery upon graduation, becoming a lead designer and project architect and learning from some of the best in the business. However, a call to serve others eventually led him to pause his professional design career for a few years.
"I took a hiatus from architecture and worked in vocational ministry with students and young adults, serving as a regional minister to high-security prisons and designing for inner-city housing projects," Reebals explains.
After getting back into architecture and design full-time, he founded Christopher Kids, a 501(c)3 nonprofit that redesigns bedrooms and creative spaces for children and families with special needs. Its mission is to use the "power of design to improve the overall quality of life. By collaborating with children and their families, we can create the perfect space to foster imagination, hope, and joy." This could mean designing a playroom where a child with cancer can relax and have fun with his family or reconfiguring a bedroom for a young girl with a neurological condition so she can more easily maneuver her wheelchair and perform daily tasks. The children and families served through Christopher Kids can enjoy their homes and live more conveniently—a blessing the team is thrilled and humbled to provide.
Helping others and forming meaningful relationships are not reserved for Reebals's service projects. These are the foundations of his work with all clients and customers through the Christopher Collection interior design showroom in Homewood. "At Christopher Collection, we not only value luxury products and design; we also long to create lasting relationships," he says. "Whether it is our existing clients, designers within the trade program, or new customers just stopping in, we truly believe in creating something beautiful together where, in the end, each person becomes an essential part of the Christopher family."
Reebals is a member of the National Council of Architecture Registration Board and the American Institute of Architects, where he serves on the board of directors for Alabama's largest chapter. He was also recently a finalist for the 2017 and 2018 ADAC's Southeastern Architect of the Year and recipient of multiple AIA design and national HGTV awards.
As the president and CEO of Christopher Architecture & Interiors (CAI), Reebals has grown the firm from one to twenty-three professionals. Today, CAI is a nationally recognized, multi-discipline firm with offices in Birmingham, New York, and Los Angeles. "Serving clients with a collaborative methodology has established CAI as a premier luxury design firm being featured in local, regional, and national publications," he shares.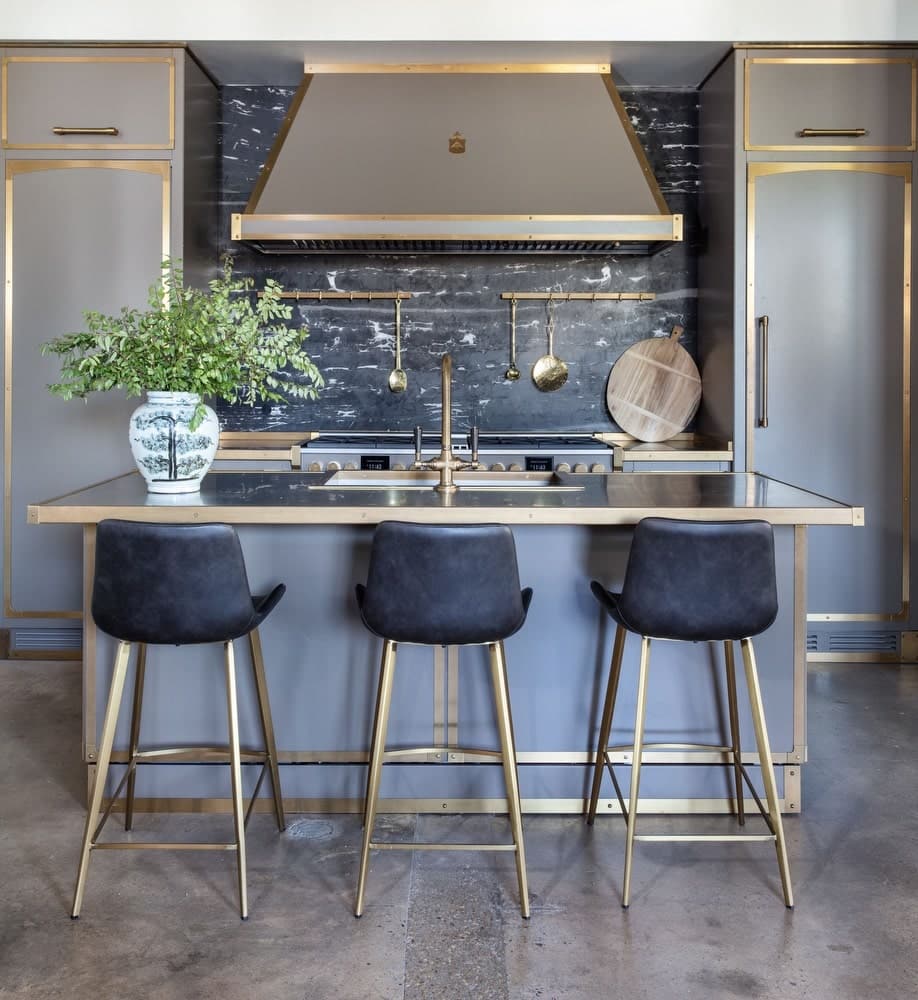 My favorite part of designing a home is capturing the wants and needs of our clients through elevated and unique design.
We caught up with Reebals after his interview on VIE Speaks: Conversations with Heart & Soul podcast hosted by Lisa Marie Burwell to get more information on Christopher Collection and some of CAI's projects in Northwest Florida's coastal communities along Scenic Highway 30-A.
VIE: Tell us about your connection to the 30-A area and some of your favorite projects here.
Chris Reebals: Since the beginning of my architecture journey, I knew I wanted to design projects in the 30-A community. The area has a deep appreciation for luxurious design and has successfully established a presence that values elegant and thoughtful architecture. We are currently working on a few projects in the 30-A area, and our goal is to contribute to the beautiful design that has been developed there so far.
VIE: What is your favorite part of designing a home or curating for the Christopher Collection?
CR: My favorite part of designing a home is capturing the wants and needs of our clients through elevated and unique design. I want to make my clients' dream homes become a reality while paying close attention to detail, materiality, and elegance that transcends time.
In the same way, when we source for the store, we have our clients in mind and always think of the best pieces to complete their homes. Whether through antiques that tell beautiful stories of the past or inspiring works of art that become the focal point of a room, our collection is curated with timeless pieces to complement our clients, their homes, and our brand.
VIE: How does the location or style of a home influence the decor? Would you say Christopher Collection has a signature "look"?
CR: Our goal at Christopher Architecture & Interiors is to have the architecture and design of a home seamlessly blend with the interior. As CAI has grown, we have created our signature look and design experience. This look led us to create our sister brand and luxury retail store, Christopher Collection, which opened in July 2021. The idea behind the Christopher Collection was to allow curated pieces found in our custom homes to be available to all who are drawn to our brand. The Christopher Collection signature look originates from over ninety-nine combined years of design experience of the CAI team.
VIE: Where can readers shop the Christopher Collection? What can they expect to find there (in-store and online)?
CR: You can shop Christopher Collection online at ChristopherCollection.com, or if you are in Birmingham, Alabama, you can visit our store at 2913 Linden Avenue in Homewood. Our store ranges from antiques, art, kitchenware, barware, bedding, and upholstery to lighting, furniture, gift items, jewelry, and more. We have it all!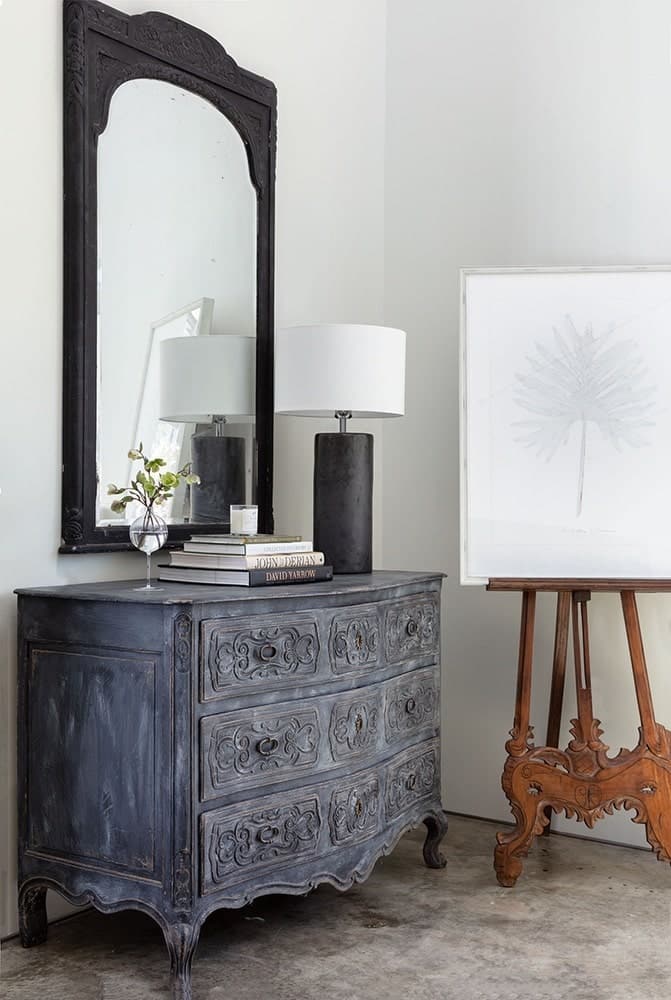 I choose pieces that speak to me and evoke emotion. My goal is to find items that encompass the Christopher brand. It is the best feeling going online or walking into the store and seeing products that inspire me.
VIE: What do you love about antiques, and what do you think are some of the best ways to find them or incorporate them into a modern home?
CR: I love that antiques tell a story, hold a different quality than new pieces, and bring character to modern spaces. There is something special about finding curated pieces to add to a collection. At Christopher Collection, we have a great selection of antiques directly sourced from all over the world. We love sourcing from Europe, but in a pinch, we also enjoy sourcing from Round Top, Texas. Antiques hold a sentimental feeling that cannot be bought or created. They also help connect us to history and the people who came before us. Adding antiques to a modern home helps spread the patina throughout a space so that the juxtaposition between old and new is balanced and fresh.
VIE: Tell us about some of the photographers and artists you work with. Who are some standouts or best-sellers?
CR: Some standout artists and photographers we carry at Christopher Collection include photographer David Yarrow, sculptor Paige Bradley, and artist Simon Bull. All three of these artists are world-renowned for their work, and it is an honor to carry their pieces at the Christopher Collection. David Yarrow is best known for his black-and-white wildlife photography, Paige Bradley is best known for her unique sculpture technique using mixed media of bronze and illumination, and Simon Bull is best known for his bold use of color.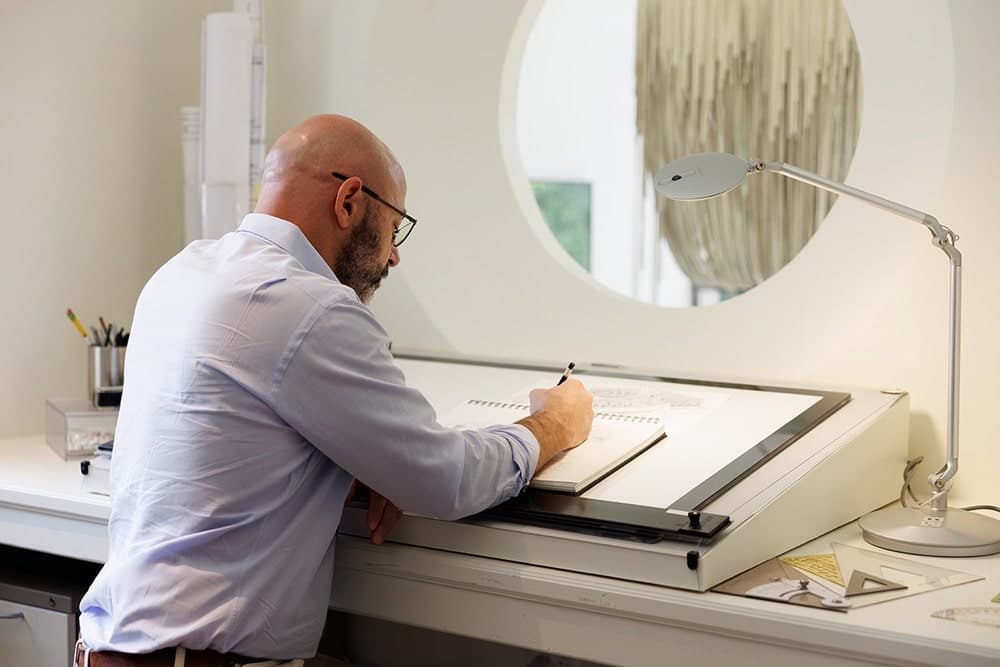 VIE: Do you have any fun events or collaborations coming up?
CR: We recently had the privilege of hosting a book signing with David Yarrow. It was a wonderful event with an artist we are incredibly honored to partner with. We were proud to have the Birmingham community celebrate his latest book of works.
Christopher Collection is also participating in several show houses—two in the Birmingham area and one in Atlanta. Each room has a different design aesthetic with products from our store. It is exciting to see art, furniture, and accessories from the store being used in various types of rooms and styles.
VIE: Thank you, Chris!
— V —
---
Visit ChristopherAI.com, ChristopherCollection.com, and ChristopherKids.org to learn more. Follow CAI's projects and more on Instagram @christopherai and @christophercollection, and listen to his interview with Lisa Marie Burwell on VIE Speaks Episode #30 via your favorite podcast listening platform. Visit the Christopher Collection showroom at 2913 Linden Avenue, Homewood, Alabama 35209.
ARTICLE CATEGORIES