Destiny Met Its Match
By Sallie W. Boyles | 
Photography courtesy of Nathan Abbott
Most can relate to the back-to-reality feeling that descends when a vacation in paradise comes to an end, and home, no matter how sweet, cannot compare. Nathan Abbott is an exception, claiming that other destinations rarely rival the beauty, activities, and people of his Northwest Florida home. Biased or not, the man born in Fort Walton Beach fell in love with life on the Emerald Coast as a boy growing up. Now president of the Nathan Abbott Team, which originated from Abbott Realty, the first real estate company in Destin (established by his father and uncle in 1977), Nathan not only praises the Florida Panhandle's lifestyle, but makes a point of living it.
"I feel so blessed that my family brought me into the world to such a beautiful destination," says Nathan. They moved from Fort Walton to Destin when the World's Luckiest Fishing Village was, as Nathan recalls, "a place to go camping and explore the coastline. My father would take me in his four-wheel-drive truck down the beach and we would jump sand dunes to discover coastal dune lakes and other environments." In that era before cell phones, they packed plenty of water for such excursions. "If you were to get stuck in the sand or your vehicle broke down, you could expect to be stranded for hours or have to walk several miles to find anyone that could offer friendly assistance with a telephone."
Nathan also fondly remembers Sunday boating outings with his family, still a favorite pastime. "Over the years," he says, "I believe we've explored every waterway that our area offers. People always think of the Gulf when they visit, but the bays and bayous are just as amazing. For a true appreciation of the area, my best suggestion for tourists is to stop by Destin Harbor to rent a boat for the day and explore." Destin's deep waters just off the coast foster an abundance of sea life, and common sightings from boats include dolphins and turtles.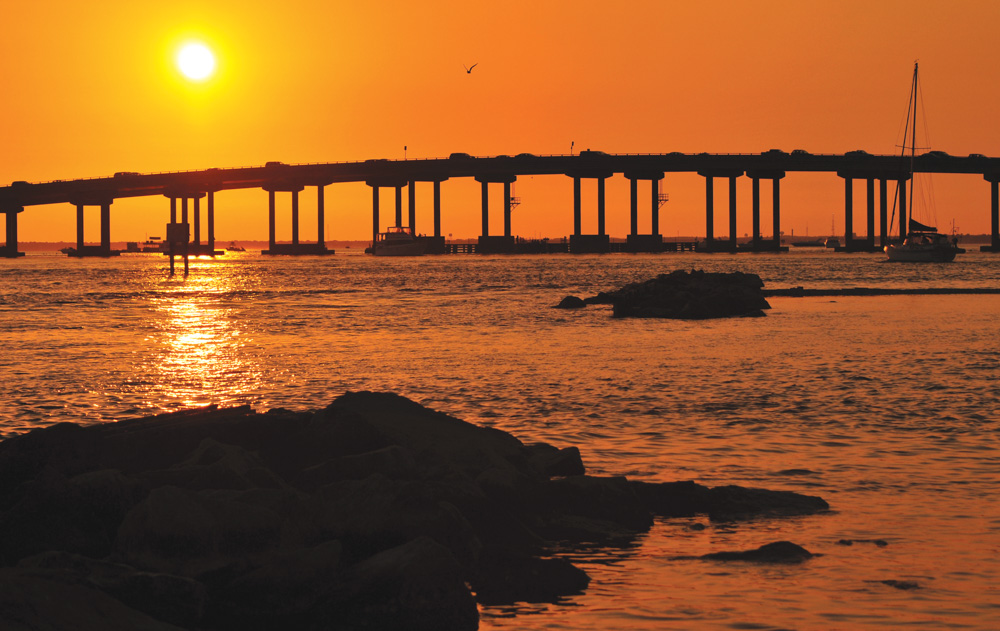 During the summer, the Abbotts love taking the Intracoastal Waterway to Black's Island, located in St. Joseph Bay at Port St. Joe, where they go scalloping. "You'll feel like you're in the Bahamas," Nathan remarks. "It's like a forgotten coast with miles of undeveloped land and pristine waters."
For a refreshing dip or a relaxing afternoon that's a quick trip from Destin's docks, he recommends paddling or motoring out to Crab Island—once a small island but now an expansive sandbar—just beyond the Destin Bridge in the bay. Nathan also likes to snorkel along the jetties on the other side of the bridge at Destin Pass.
People always think of the Gulf when they visit, but the bays and bayous are just as amazing.
Land explorations are equally rewarding to nature lovers. Nathan suggests Arnett's Gulfside Trail Rides on County Highway 393 in Santa Rosa Beach for horse rentals and guided horseback tours along the Gulf of Mexico. "The property sits on the edge of Point Washington State Forest," says Nathan, "so you can ride for miles and miles."
Point Washington State Forest, which comprises fifteen thousand acres in South Walton County, is a haven for hikers and mountain bikers as well. "I also recommend hiking around the coastal lakes at Topsail Hill Preserve Park in Santa Rosa Beach and nearby Grayton Beach State Park," he says.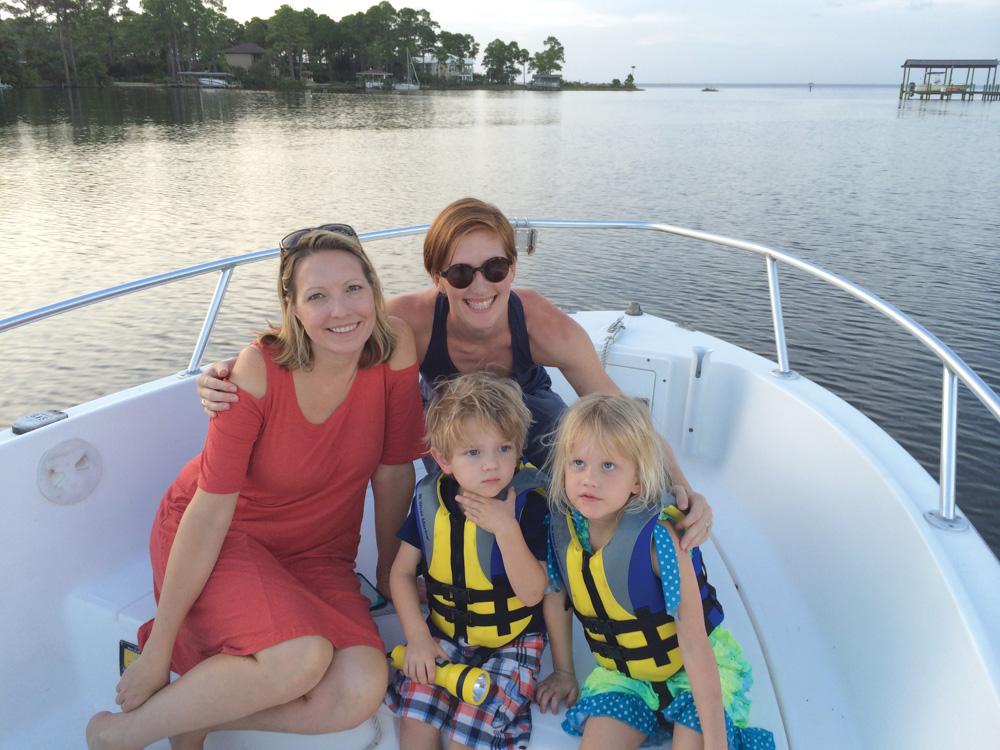 If seeking a spontaneous adventure, Nathan proposes a detour off a main highway, like 30-A, onto one of many state roads. "Riding my bike, I'll cut through a path and find something beautiful," he says. Deer, bears, smaller mammals, and birds are among the wildlife. "Occasionally, you'll see bald eagles," Nathan reveals.
Combining his love of the outdoors and history, Nathan enjoys taking "a walk back in time" at Eden Gardens State Park in Point Washington, which features picturesque grounds and the elegant Wesley House, built in the 1800s.
Although the pace slows in the winter, Destin and other beach communities no longer turn into seasonal ghost towns.
The Apalachicola Historic District also offers a well-preserved glimpse of the past. "Consider staying in a bed-and-breakfast," says Nathan, joking that ghost tales heighten the ambience of quaint old lodgings. With or without spirits, he advises a restful night for an active day ahead. "Bring a bicycle to cruise along the shoreline," he adds. "Go by the old shrimp boats, the historic homes, and the Chestnut Street Cemetery." Local restaurants and boutiques are also worth visiting. "So many of our businesses in Northwest Florida are family-owned," Nathan informs, "which adds to the small-town charm and hospitality."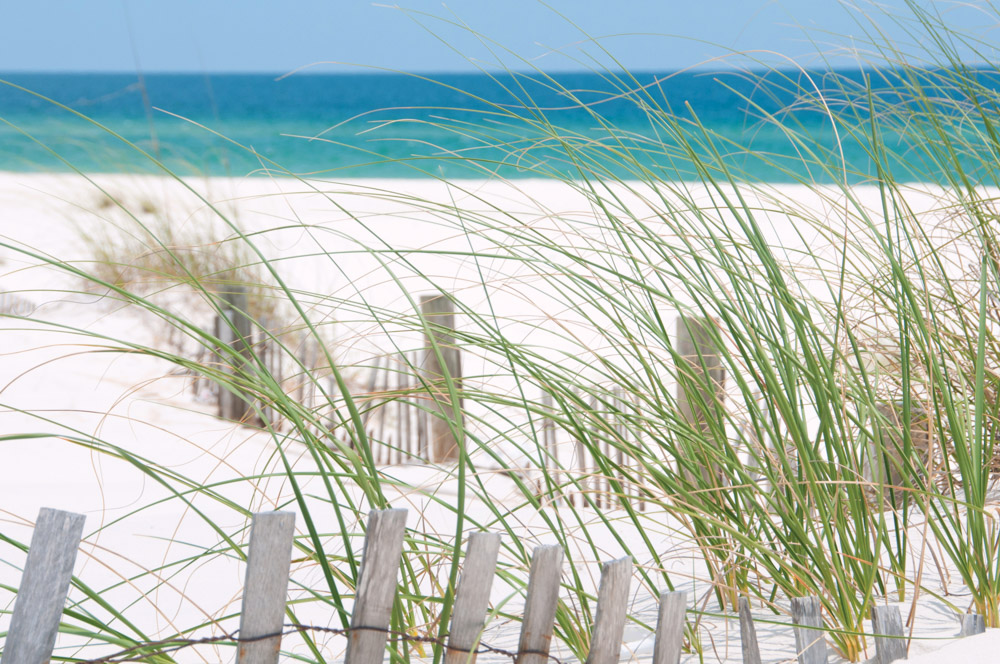 Welcoming all extends to special events. Some of Nathan's favorites include the Sandestin Wine Festival (April) in Destin, Seabreeze Jazz Festival (April) at Pier Park in Panama City Beach, Digital Graffiti at Alys Beach (June), 30A Songwriters Festival (January) at various venues, Destin Seafood Festival (October), Seeing Red Wine Festival (November) in Seaside, and Telluride Mountainfilm on Tour (November) in WaterColor. Additionally, organizations like the REP, a repertory theatre company based in Seaside, and the Mattie Kelly Arts Foundation, a source for music and fine arts festivals and programs, keep the cultural arts alive throughout the year.
We're currently the third fastest-growing area in the country for primary residence and the second most-visited region in the state of Florida.
"There are so many activities for all ages—and certainly for young kids," says Nathan. Although the pace slows in the winter, Destin and other beach communities no longer turn into seasonal ghost towns. "We're currently the third fastest-growing area in the country for primary residence and the second most-visited region in the state of Florida." As a matter of fact, tourism expenditures in Destin during the 2014 summer season surpassed all previous records.
Not so long ago, when Nathan traveled, he needed a map to point out Destin and 30-A. Today, people are informed, thanks to all kinds of press: Boating magazine named Destin its best place to live and boat; USA Today cited Sandestin Golf and Beach Resort among its ten best beach resort kids' clubs; and TripAdvisor included Destin among its top ten destinations on the rise in the U.S.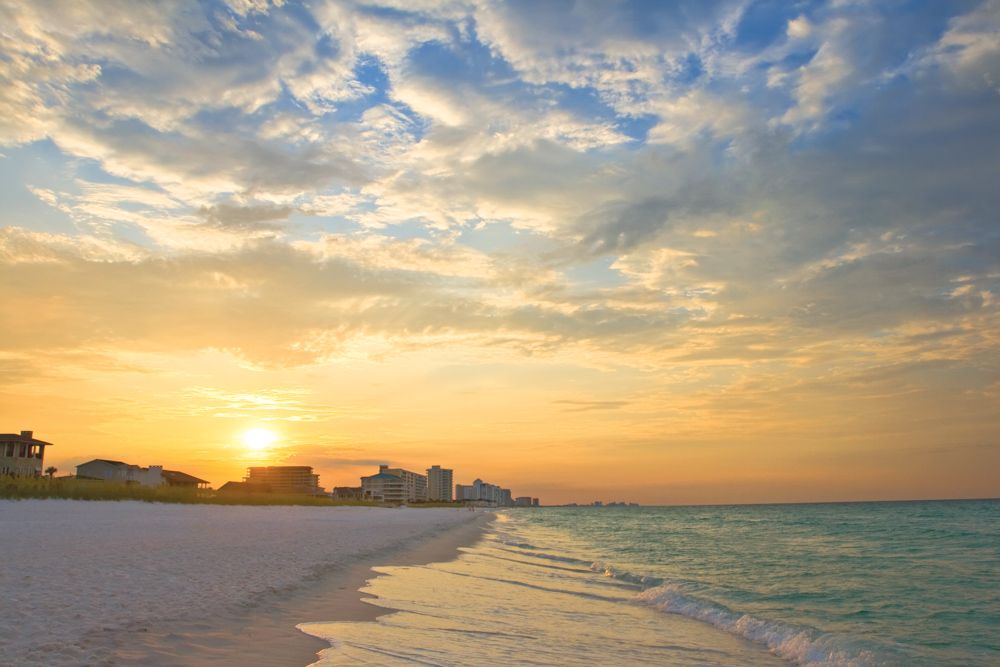 "Several of my friends and I, who were born and raised here, have traveled around looking for other opportunities," says Nathan. "Sometimes you have to leave to find out what you have at home."
Amanda Abbott, Nathan's sister and a Nathan Abbott Team seller specialist, agrees wholeheartedly. "After college, I wanted to experience life in the city, so I moved to Chicago and then New York City, for a total of nearly ten years working in sales in the fashion industry," she says. "I took some time off in 2011 to spend the summer with my family on the beach, and I was blown away by the beauty of the area and the new connection I had to the water."
The visit inspired Amanda to move back home and entice others to join her. "You can enjoy an active outdoor lifestyle," she says, "and create a life here that doesn't break the bank like the other cities I lived in."
"The cost of living is affordable," Nathan affirms. "You don't have to be wealthy to lead a luxurious lifestyle here."
That being said, those who visit or move to the area often desire the extras, such as boating, dining, golfing, shopping, or any exceptional experience. Referring people to their personal go-to preferences for these amenities is second nature to Nathan and his family. His team recently launched an online referral source, www.EmeraldCoastLuxury.com, to help make these connections between local businesses and consumers happen more easily. "These are our hand-selected recommendations for luxury," Nathan says in a down-to-earth tone that reflects how the family business has always operated. "We just build relationships that become friendships, and the rest follows."
Without question, the current generation of Abbotts takes great pride in perpetuating a vision that began with William W. Abbott Sr., who had been stationed at Eglin Air Force Base until retiring in 1968. Becoming a broker in 1970, William began selling condominiums at the El Matador—the only building within two counties that had an elevator—on Okaloosa Island. "Locals would come by just to ride the elevators," says Steve Abbott, William's son. Steve moved back home after college, obtained his real estate license and started working with his dad at the El Matador in 1971. "My brother Bill joined us in 1976," he says.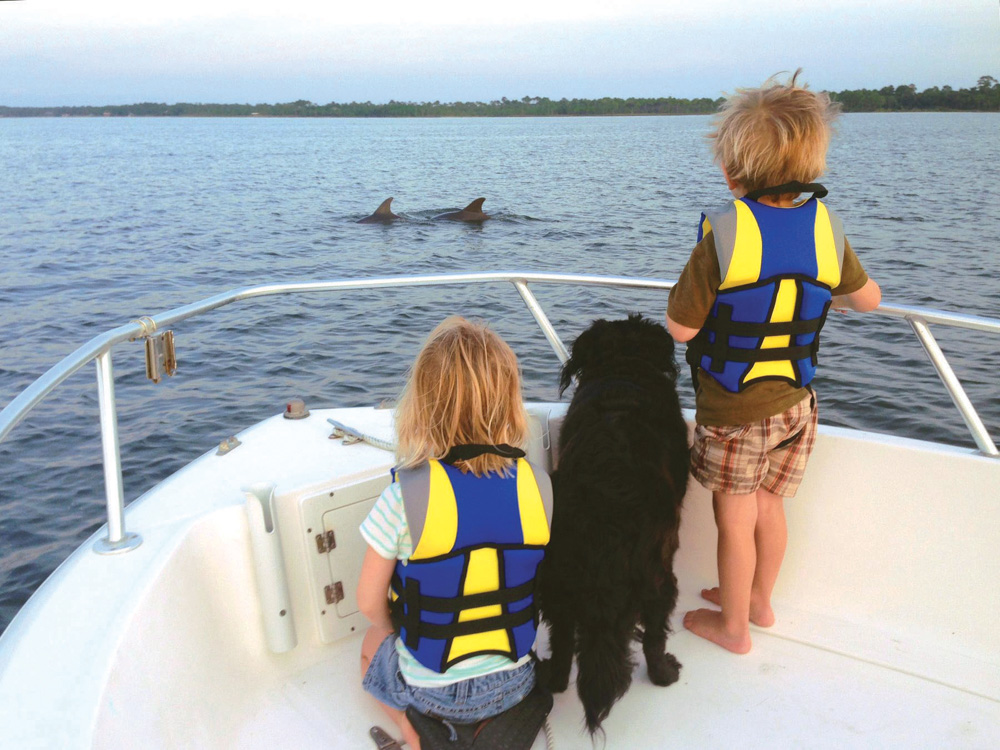 From living in many countries and traveling extensively as a military family, the Abbotts appreciated the Emerald Coast in comparison to other places. "We thought that Destin and the surrounding beaches were some of the best in the world," says Steve. "When my brother and I opened an office on Emerald Coast Parkway, which was out in the middle of nowhere but where we envisioned future development, people would say, 'What are those Abbott boys doing out there?'" Where locals didn't see much, they saw incredible views.
Nathan injects, "People used to tell my dad, 'Steve, no one's going to want to live there!'"
Abbott Realty became the leading real estate company in Northwest Florida through the late 1990s, with over a thousand employees making it the largest employer there since the mid-1980s. Nathan has kept the business in the family by becoming the third generation of Abbott realtors and is a top-producing broker associate for ResortQuest Real Estate. Although times have changed since the inception of the business, its founding principles have remained the same: customer service, knowledge, hard work, and dedication.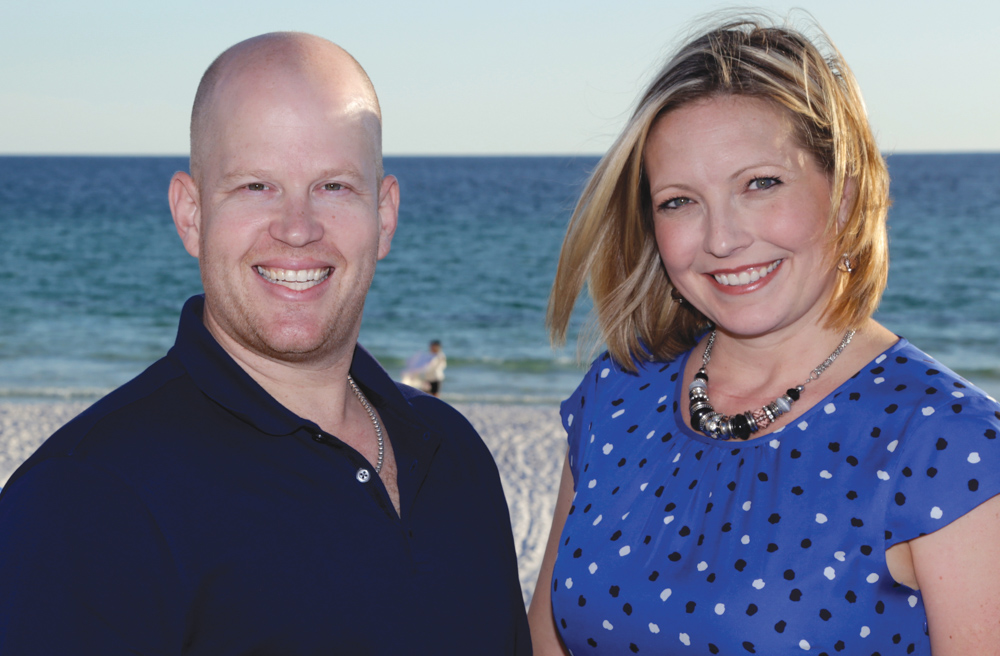 "I still can't think of a better place to vacation or to raise a family," says Steve.
Nathan and his wife, Erin, not only agree, but they would also love for five-year-old Morgan and three-year-old Finn to make the same determination when they grow up. So far, the odds are good. Both children love the water and already know how to swim. And Morgan recently had some promising words for Nathan: "Daddy, when I get older, I want to be a realestator just like you!"
— V —
---
Readers can learn more about area real estate opportunities by visiting www.NathanAbbottTeam.com and www.EmeraldCoastLuxury.com or by calling 850-803-7653.
ARTICLE CATEGORIES