Designing from Coast to Coast
interview by kelly curry
With clients from Palo Alto, California, to Alys Beach, Florida, the mother-daughter designers Tami and Brelan Owen have the jet-setting lifestyle down to a science. Working hard and enjoying beautiful places has become their cadence as they travel the country to create homes and spaces through their boutique luxury interior design, architectural consulting, and construction firm, The Owen Group.
"We work from coast to coast," says Brelan, who joined the team full-time in 2018 as an interior designer but observed and learned from her mother from a young age. Now, the dynamic duo has worked together on numerous projects of all shapes and sizes, including luxury residences, second homes, beach houses, ranches, farms, hotels, and even a commercial dog ranch. Many of their projects are under nondisclosure agreements as they have had the pleasure of working with various celebrity clients in professional sports, music, and more.
The Owen Group is headquartered in Houston, Texas, which has been home for the Owen family since Brelan was three years old. They also have bases in Austin and Denver and recently opened an office in idyllic WaterColor, Florida, along Scenic Highway 30-A. Tami and her husband, Les, grew up vacationing in 30-A's beach communities and continued the tradition with their kids, so WaterColor became a home away from home. It was a natural extension of The Owen Group's services to open its WaterColor location in February.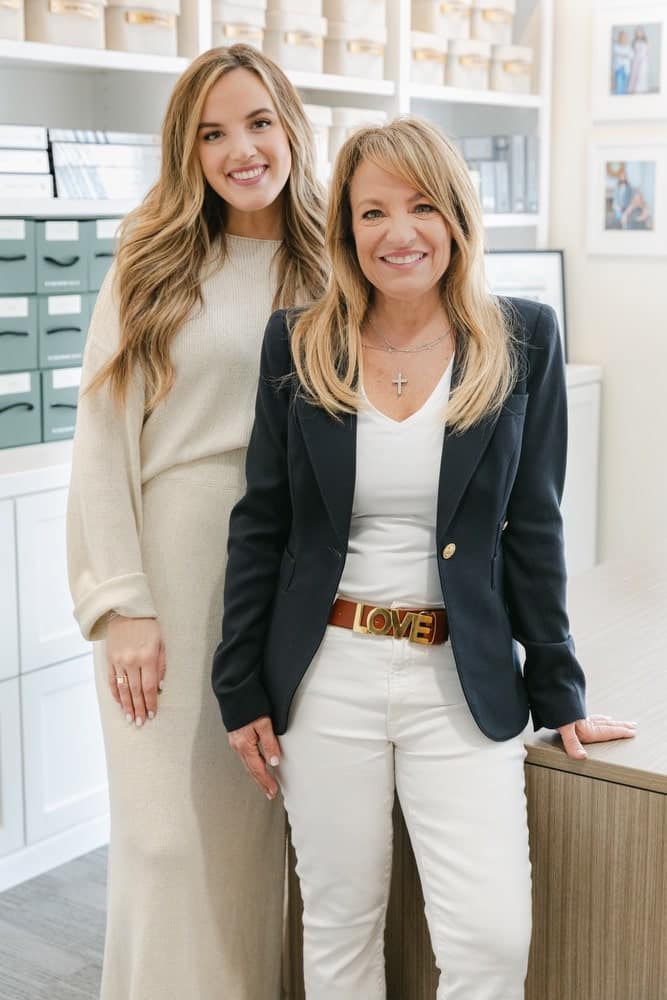 "We are strong because of our team," says Tami of the handful of designers and administration staff that fortify The Owen Group in Houston, Denver, and 30-A. "We have a great group of educated interior designers and an amazing office management team that keeps us all in line. Some of our team members have been with us for ten to eighteen years. Their talent and the relationships they cultivate with our clients are invaluable."
We caught up with Tami and Brelan to learn more about their work, travels, and favorite things to do throughout 30-A, Houston, and beyond!
VIE: Did you always want to pursue a career in interior design?
Tami: No, I went to school to be a registered nurse. My parents pushed me to become a doctor, nurse, or teacher. They said I couldn't make money by being an interior designer, so I always took interior design classes as electives in college. I started The Owen Group when Brelan was just five years old. One of my first big projects was for a prominent luxury hotelier in Houston. They had someone come in to decorate for their grand opening and were very unhappy with the result. I had only three weeks to fix it—that was a challenge, but it was so worth it!
Brelan: Yes! I always watched my mom when I was growing up, so I learned from the best.
VIE: What's your favorite 30-A community and why?
Brelan: WaterColor—I have loved the people and community we have met there.
Tami: I love them all. It's too hard to pick just one! We have been fortunate to design homes in all the 30-A communities, and each has a unique style and personality.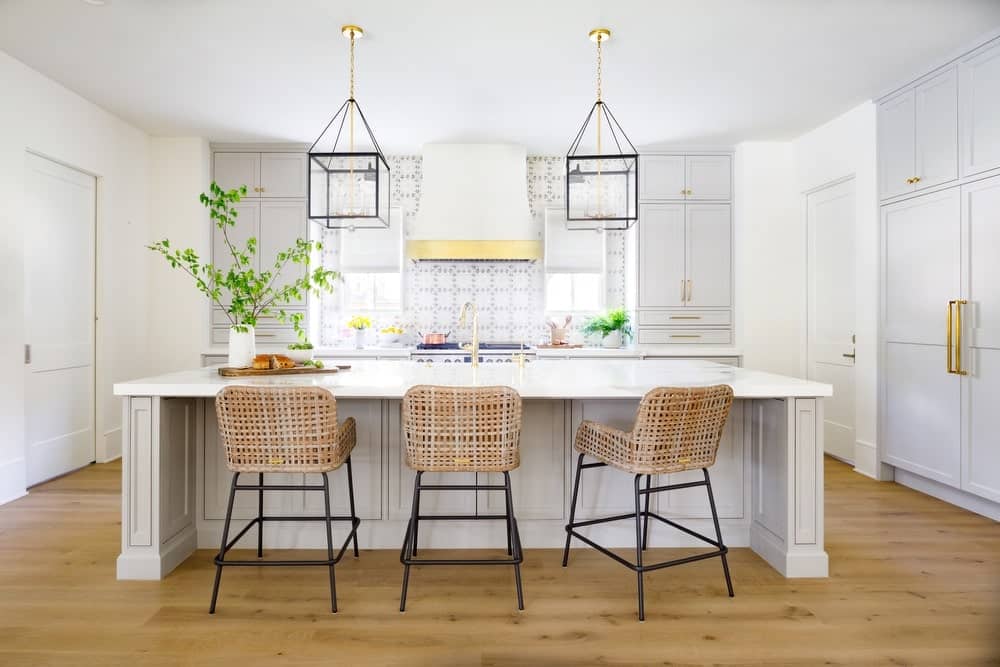 VIE: It's Friday night in Houston. What are your weekend plans?
Tami: Brelan will joke that I'm always in bed by eight o'clock!
Brelan: I love trying all the restaurants and finding new favorites, like MF Sushi, Trattoria Sofia, or Loro.
VIE: What is the number one question you get asked as an interior designer?
Both: People always ask what is our favorite style of design. This is a tricky question because we admire all aspects of design and appreciate different styles. For us, it's more about trying to capture our clients' individuality and taste. Custom furnishings are a specialty for us; we work with incredible manufacturers to get our clients exactly what they need at excellent quality, price, and speed. We also have an extensive warehouse of furniture, accessories, and more and a base of design partners who all support one another, so we are not facing as many supply-chain problems as others. It makes sharing our style and services with more clients so much easier, and we're always excited to be able to work with new ones!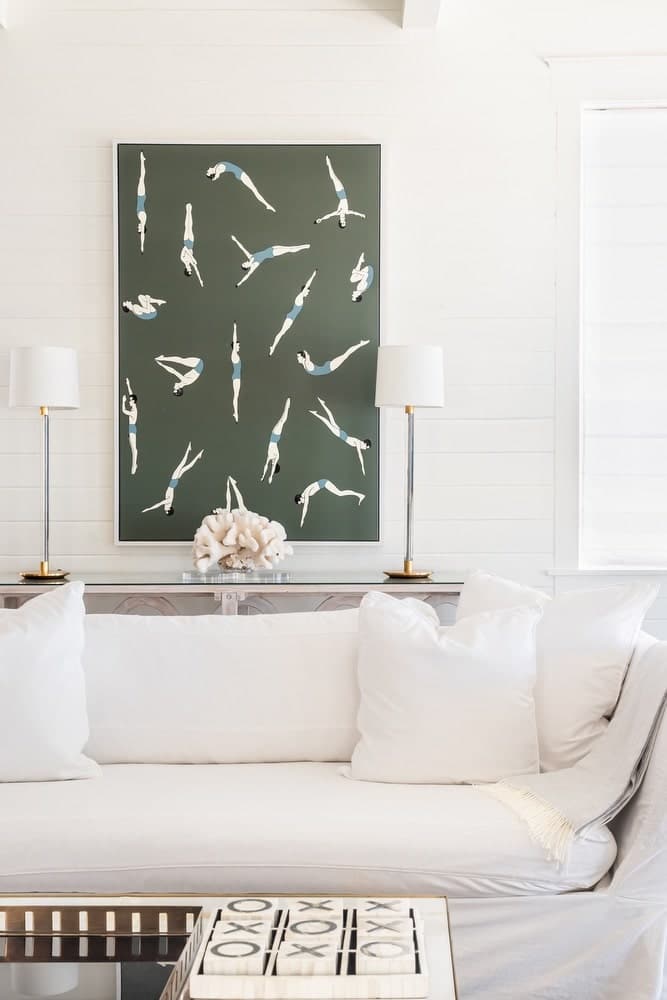 VIE: In the mountains, do you like to hit the slopes, or do you prefer staying cozy in style?
Tami: I liked to ski when I was younger, but now both Brelan and I prefer the après-ski lifestyle!
VIE: What trends do you see in the interior design market in 2022?
Both: More color and more florals—think your grandmother's floral sofa, but updated. Older prints are making a comeback!
VIE: What's your proudest career moment so far?
Tami: When Brelan graduated from LSU and joined the team. The company really became complete then and became a legacy for our family.
VIE: What's something you're always working to improve?
Tami: Furniture design. I'm always learning more about the process, scouting new sources, and discovering new manufacturers so we can ensure the best quality and style for our clients.
Brelan: We find new ways all the time to manage our projects with maximum efficiency across the whole team. We often travel to separate job sites, markets, and events in different states, so keeping up with all the moving parts can be challenging, but it keeps things exciting!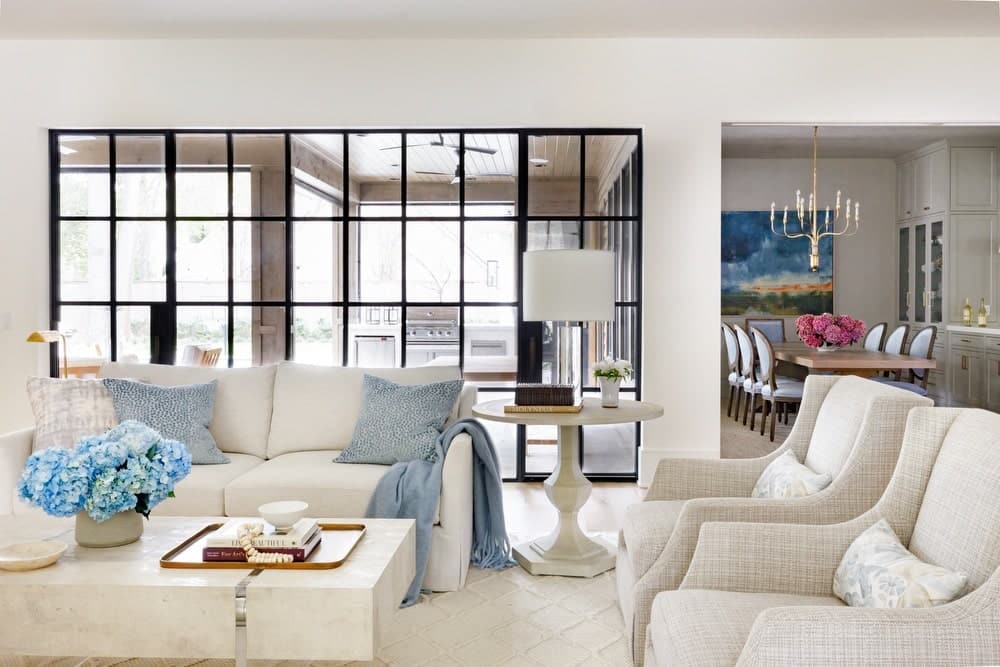 We help clients from the very beginning by working closely with their architects and builders on electrical layouts, cabinetry, and hard surfaces
VIE: What's your favorite part about working with your daughter?
Tami: I love that I get to see her every day. I have watched her grow, and she is incredibly talented in this industry and has a long future ahead of her.
VIE: Do you feel like your design style changes from place to place or mostly stays the same?
Both: Yes, our design changes from place to place, but at the end of the day, our focus is always on our clients and what their needs and wants are.
Tami: Our goal for our clients is to feel a sense of calm and comfort in their new space, whether it's at the beach, in the mountains, in a city, or on a country retreat.
VIE: How did you come to have office branches in WaterColor and Colorado?
Brelan: Tami bought a house in WaterColor two years ago, pre-COVID, and on one trip when we were both visiting 30-A, we recognized something missing in the market. We were seeing a lot of decorators, whereas we are genuinely a "foundations to furnishings" design firm. We help clients from the very beginning by working closely with their architects and builders on electrical layouts, cabinetry, hard surfaces—anything and everything, from construction to full luxury home furnishings. It's about creating a truly custom home that is tailor-made to the family's lifestyle and needs.
VIE: Where's your favorite place to grab coffee?
Both: In Houston, we love frequenting Bebidas, and when we are in 30-A, we love going to Crackings in Grayton Beach. They have such a family aspect to their business with the husband as the chef, the wife as the hostess, and the kids out front greeting people. We love to support another family-run business!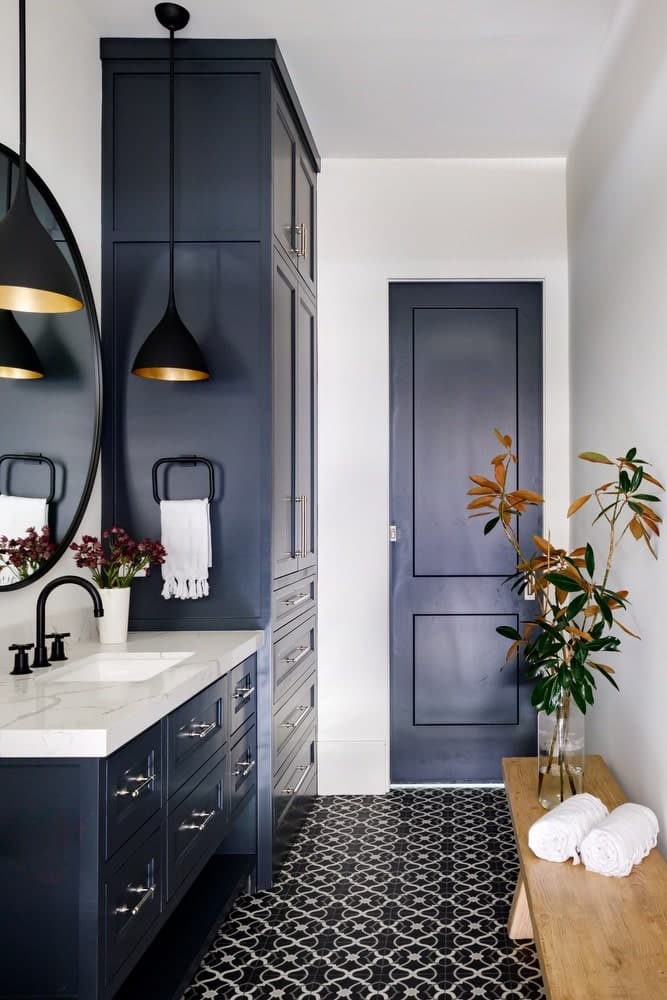 VIE: What's your favorite style of home or architecture?
Tami: I love any of Alys Beach's architecture, but I also love Southern Acadian–style homes since I am originally from Louisiana.
Brelan: Bobby McAlpine's architecture—his homes are some of my favorites!
VIE: What makes this a great time to get in touch with The Owen Group?
Both: We are rapidly expanding, and our staff is growing! We are experts in remodeling, construction, furnishings, and custom furnishings, and we pride ourselves on being very hands-on, getting things done quickly, and working with all the best artisans. It's about the relationships for us, and everything else is just "stuff." Our clients know we care and will do everything to exceed their expectations.
— V —
---
See more projects by The Owen Group when you visit TamiOwen.com or follow them on Instagram @theowengroupinteriors.
ARTICLE CATEGORIES