A Respite from the Turmoil of Childhood Cancer
By Susan Vallee | Photography courtesy of Sandcastle Kids
Childhood cancer. Two words that should not sit side by side in a sentence. Cancer is cruel and attacks viciously. Conventional treatment is punishing and harsh, creating new avenues of pain and weakness that alternate with countless visits with doctors and nurses. In no reality is this how any child should have to spend time.
We don't have the power to take that suffering and illness away—or do we?
Shelley Joiner, a neonatal intensive care unit registered nurse, and her husband, Casey, a realtor, had friends whose child was going through cancer treatment. They felt frustrated and angry that they couldn't do more to help. Then they thought about the beauty of the Gulf of Mexico and the beaches in their hometown of Santa Rosa Beach, Florida, and how relaxing—not to mention healing—a vacation can be. The couple's nonprofit, Sandcastle Kids, was founded soon after. The goal of the organization is to host young cancer patients and their families for a beach vacation on Florida's beautiful northwest coast.
"That's what we can do," Shelley asserts. "We can share the beauty of our beaches. What we have seen up close with children who have cancer is the additional toll on the families around them. Families uprooting themselves for the best treatment, parents leaving jobs behind, and families living separately to try and make ends meet. Think how healing it would be to transport those families here for a week."
Kaylin Stewart and her parents were one of the first families that Sandcastle Kids hosted. Acute lymphoblastic leukemia was the horror that had entered their lives. According to her mother, Laura, Kaylin attended 143 doctor's appointments, spent 76 nights in the hospital, and endured 12 spinal chemotherapies in her first year of treatment, plus three more bone marrow biopsies when fears of relapse entered. She was four years old.
It was on the beaches of South Walton that we realized everything was going to be okay.
It's difficult to think about the financial burden, the emotional roller coaster, the stress, and the strain the family endured. And then Laura shares this: "It was on the beaches of South Walton that we realized everything was going to be okay. For that week, she was not a child going through chemotherapy; she was a regular kid. She got to stay up late, pick a new bunk bed to sleep in every night, ride a bike, eat around the clock, run and jump in the emerald water, build sand castles on the beautiful white sand, learn to paddleboard, eat s'mores by a campfire on the beach, and—her absolute favorite thing—watch dolphins on a sunset cruise! She jumped into the emerald waves without a care in the world, and for the first time in a year, we felt as if her life wasn't being ripped from our grasp."
Kaylin was happy and living in the moment. She played and laughed and didn't think about being sick. Her mom and dad were happy, their stress replaced by sunshine and sandy feet. Thanks to Sandcastle Kids, the entire week—including a family photo shoot on the beach—was donated, so her parents didn't have to worry about a thing. They just loved and lived.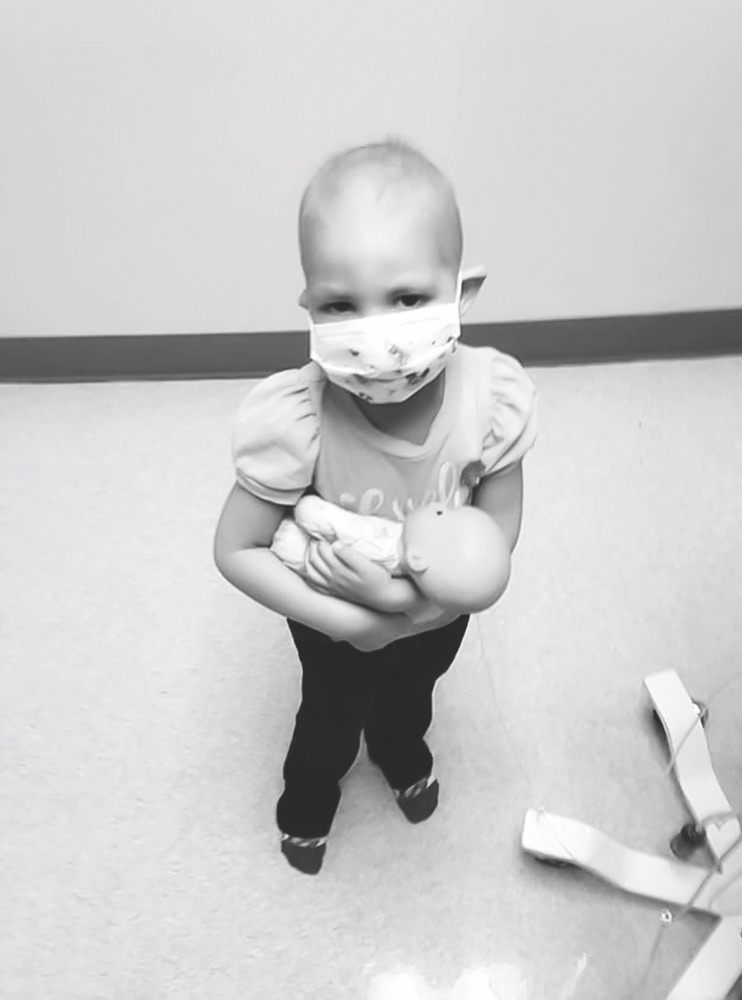 There are a few organizations that sponsor families, but Sandcastle Kids is different in that they only see the family once: when they bring them a key to their condo or rental home. Casey says it is important to them to give the family space and privacy. He and Shelley want the vacation to feel authentic, and they don't want cancer or illness to take center stage at any point. A recent vacation for a terminally ill child (a first for the organization) powered this belief.
"This was the last vacation this family would ever have together," Casey relates. "The last family photos together. That was hard, but we felt lucky to have been able to help them in this way."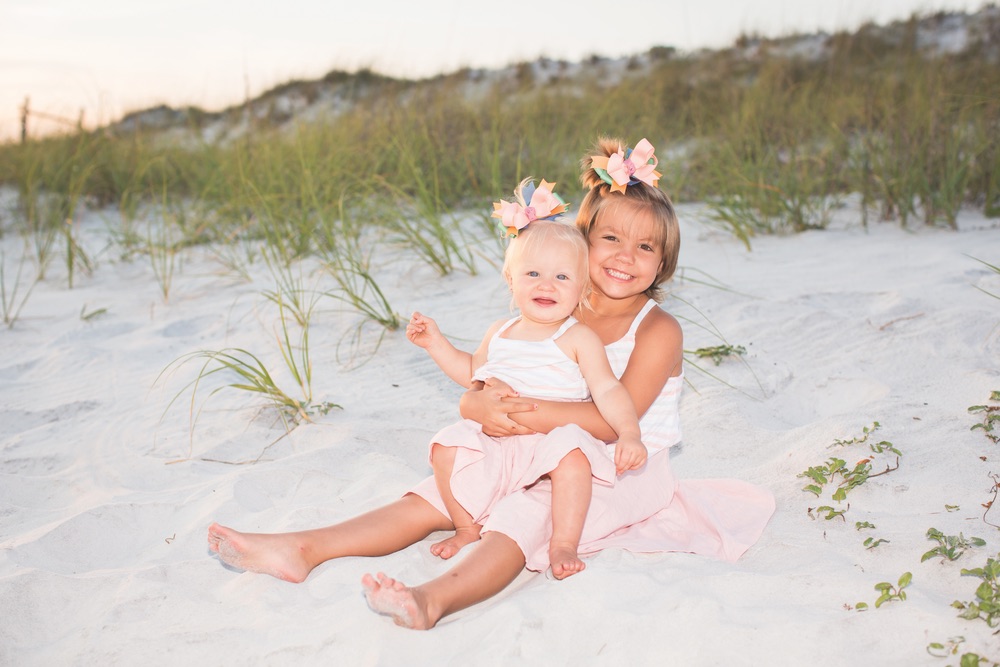 This is how it works: Sandcastle Kids is in touch with social workers who contact the organization and recommend families for a week-long vacation. The Sandcastle Kids board reviews the family's information and, once approved, contacts them to establish a date for the vacation. And that's it. The family arrives, collects the keys to their home or condo, and enjoys an all-expenses-paid week at the beach, complete with gift certificates to local restaurants, grocery stores, and area amenities.
Shelley says that Sandcastle Kids has brought sixteen families to the beach since its creation, with eight more planning their trips. The next step in making that happen is finding more partners to provide services for the vacations. Sandcastle Kids needs homes or condominiums and financial donations to sponsor families. A family sponsorship is $1,000 and covers the stay of a family for a week. The organization recently began putting out a newsletter that spotlights donors and sponsors; currently included are the Sonder Project, 360 Blue Vacations, Rent Gear Here, and the Alys Foundation, among others. Called the Sandcastle Scoop, the newsletter also introduces the children who will be enjoying their time at the beach.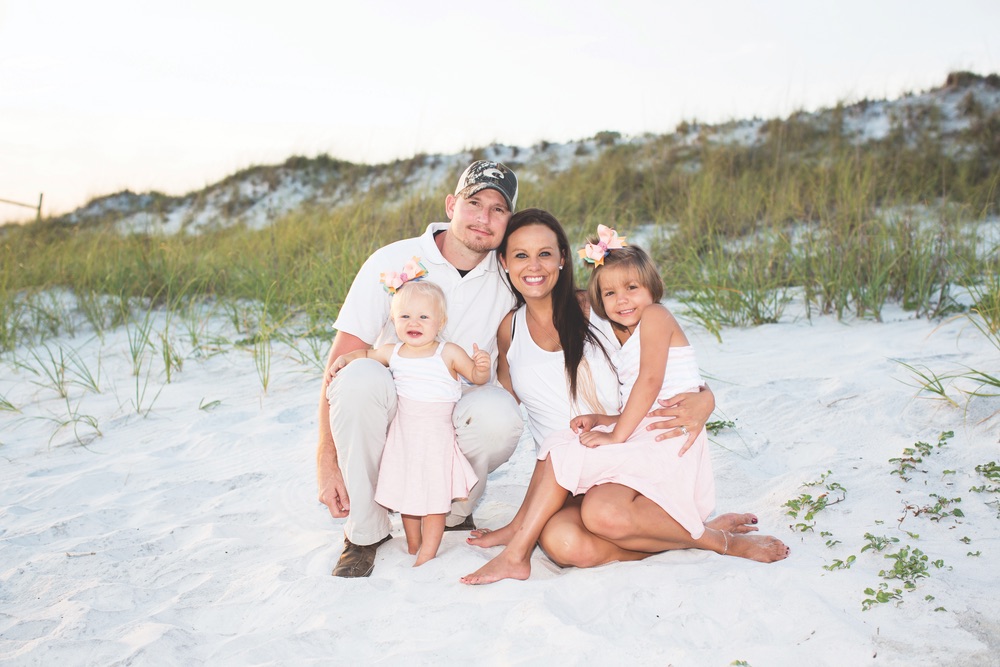 And Kaylin? This past January, she completed her treatment and is officially a cancer survivor. "I really feel the vacation gave Kaylin a big push to get her through those last eight months of treatment," says Laura.
Here's to many more family vacations and happy children, thanks to Sandcastle Kids and its sponsors!
— V —
---
Ready to help? Visit TheSandcastleKids.com to learn more or to donate. It's an easy way to make a profound impact.
ARTICLE CATEGORIES