Golden Door Nourishes the Soul
Interview by Addie Strickland | Photography by Rhiannon Taylor, courtesy of Golden Door
A bespoke experience that transforms your soul and helps you find your inner voice while becoming a force for change, the Golden Door Luxury Resort & Spa is a wellness destination that takes guests on a journey of self-discovery. As they unplug from the stresses of daily life, they can focus more on the elegance of simplicity. VIE had the special opportunity to sit down with Kathy Van Ness, the general manager and COO of this inspiring retreat in scenic San Marcos, California, to see how!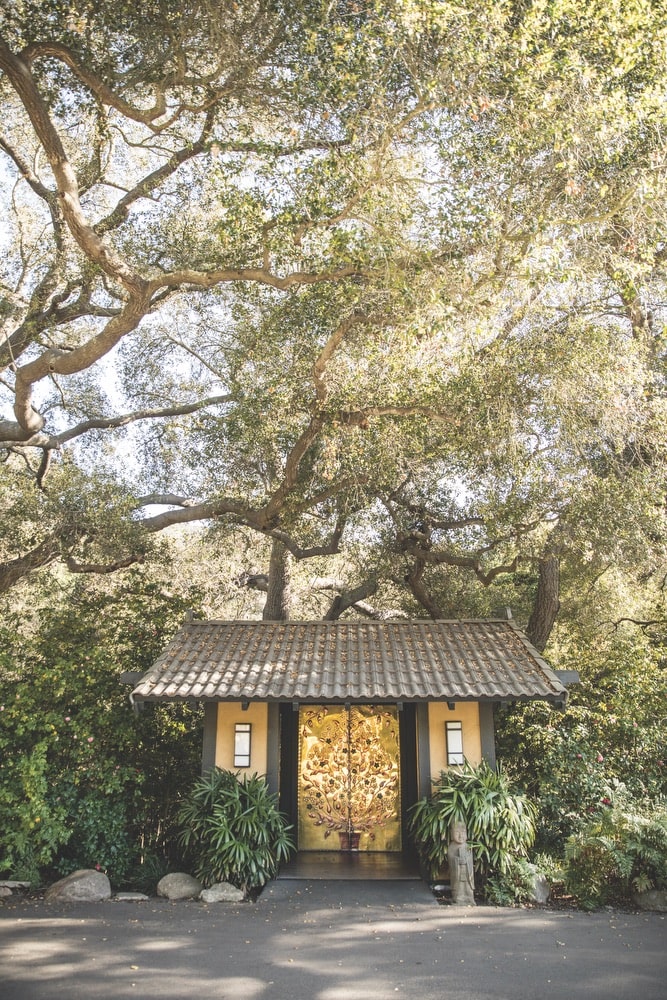 VIE: When was the Golden Door founded, and how has it evolved since then?
Kathy Van Ness: The Golden Door was founded in 1958 by Deborah Szekely as an upscale wellness and fitness resort. Golden Door offers a wide range of physical, mindful, and personal health benefits to guests nationwide and from multiple countries around the world. It is consistently named one of the top wellness spas in the world. In 2012, Golden Door was purchased from a large corporation and brought back into private ownership. The property was renovated in 2014, and an additional three hundred acres were purchased for the citrus groves. In 2015, Golden Door began its mission to help charities involved with stopping child abuse.
VIE: Golden Door has so much to offer, from its spa and workout areas to its own skin-care products. How do you ensure the quality of your services and products across the board?
KVN: All of our areas work together closely to ensure a thoughtful and positive guest experience throughout all the touchpoints. We credit the quality of our services largely to our longtime staff, who are very engaged in our company ethos and care so greatly about our guests. In terms of our products, we trace all of our ingredients and have to sign off on every single one. We source organic ingredients as much as possible.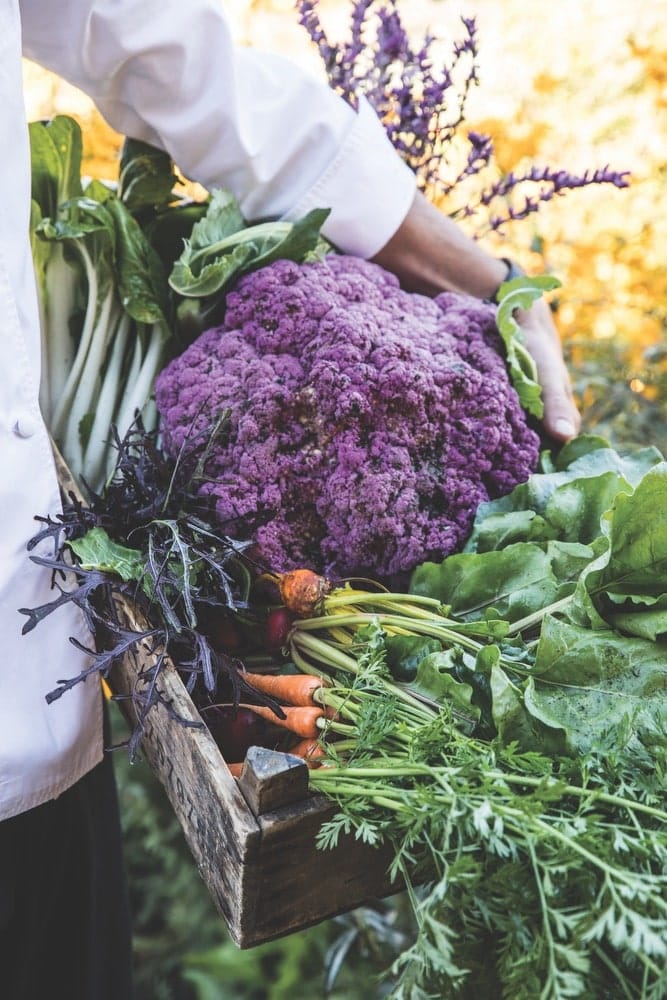 VIE: As a wellness retreat, what kind of spa treatments separate Golden Door from other spas?
Golden Door offers a wide range of physical, mindful, and personal health benefits to guests nationwide and from multiple countries around the world.
KVN: We have a holistic approach for each guest, and everyone receives a personalized program. Guests speak to a concierge member ahead of their stay to determine the focus. Treatments may include things like our Shirodhara Experience—a traditional Ayurvedic practice designed to soothe the nervous system, quiet the mind, and rejuvenate the body—and a daily in-room massage that is very customized.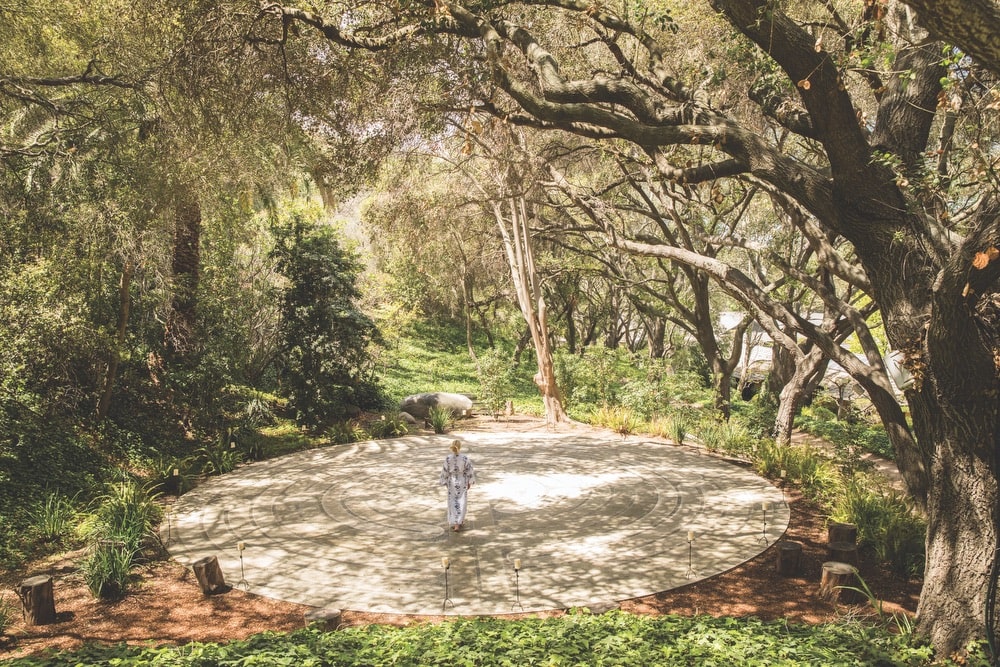 VIE: Are all the menu items sourced from the garden on the property? How does the menu reflect wellness and sustainability?
KVN: Our Executive Chef creates each menu based on what is in season. We have six hundred acres of farms and orchards, and our bio-intensive and organic farming practices ensure that only the highest quality of produce is grown. Fruits and vegetables are individually selected and handpicked for each meal, delivering an authentic farm-to-table experience. We source as much as possible from our garden and call on local farms. When we cannot source locally, we source from the best we can find. Our Golden Door Country Store provides the same quality—focusing on healthy, sustainable produce and shelf-ready vegetarian products.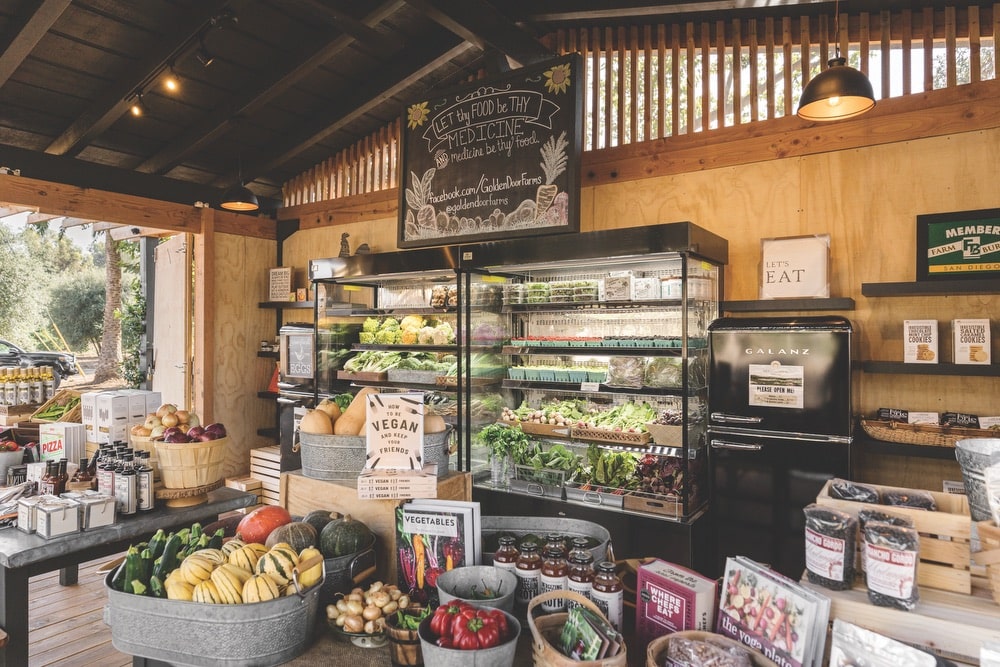 VIE: Can you explain the process of creating the resort's skin-care products? Do they reflect Japanese cultural practices?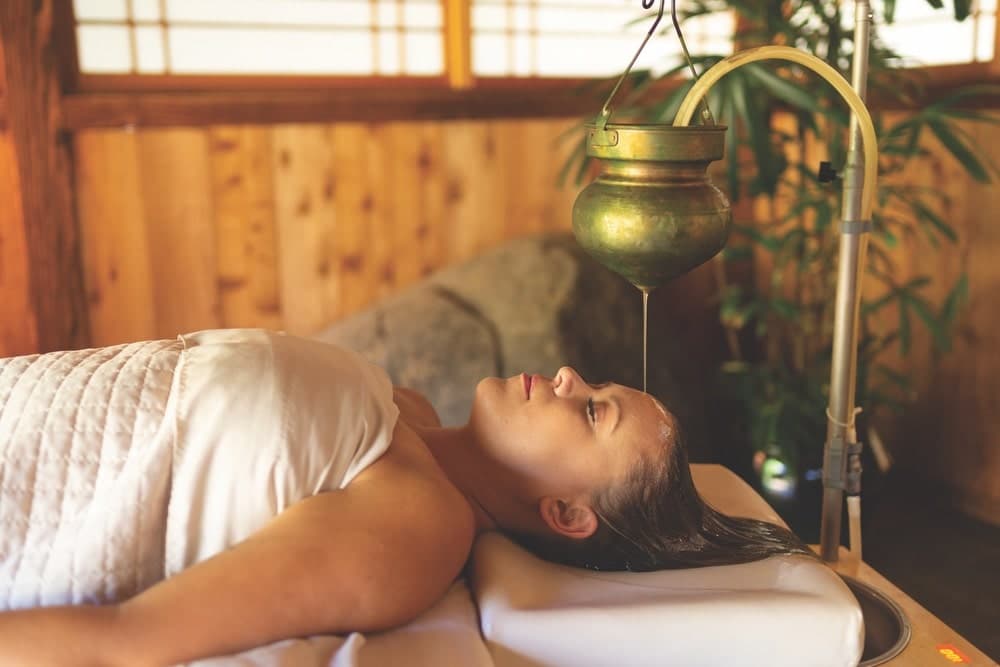 KVN: We have spent time developing skin-care products that embody the rich culture and history of the Golden Door. Our Luxury Collection includes highly efficacious ingredients and unique treatments like our Golden Peel-a-way Masque. Our bath and body products contain the authentic Japanese scents of yuzu and hinoki. We also recently launched a new vegan skin-care line called the Pure Collection. These products were inspired by our farms and gardens; they feature botanical ingredients like sunflower, avocado, acai, bamboo, and green tea.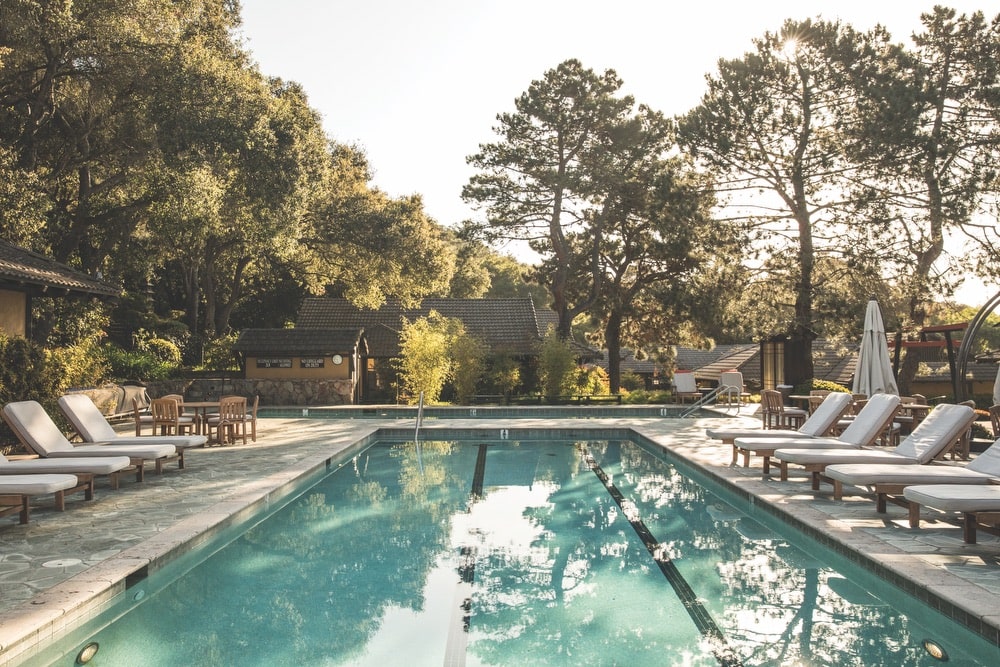 VIE: What is the inspiration behind the Door's incredible philanthropic efforts?
KVN: Golden Door transforms guests' well-being every day. We wanted to be involved in a cause where we could make a difference outside our spa, and transforming children's lives became our passion. Child abuse is a tragedy for the children who suffer, so giving 100 percent of net profits to this cause became our mission.
VIE: Are there any upcoming events or collaborations you'd like to share?
KVN: We have a partnership with Singapore Airlines that is exciting! Our chef, Greg Frey Jr., has created an anti-inflammatory menu that helps reduce that sluggish feeling you often get from meals on airlines full of carbs, calories, and salt. We have also created exercise and meditation videos that you can do from your seat. It is a fresh new outlook on a healthier way to travel.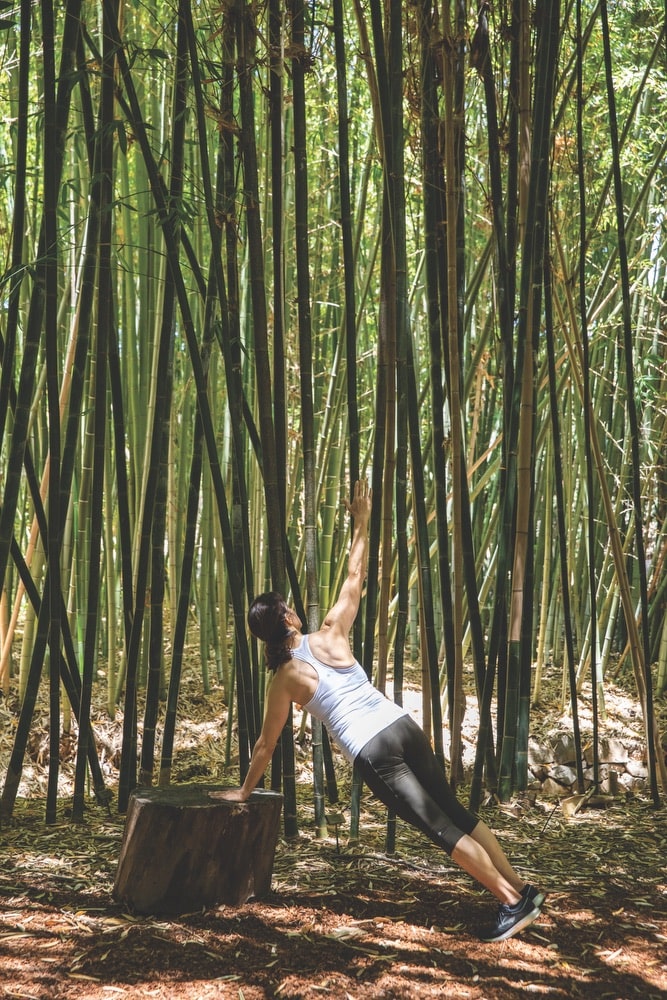 Our next big event is Japanese Month in September. Golden Door is a Japanese ryokan inn, and this month will focus on the art of exercise, strength, movement, and grace. While the kitchen gears up for sushi and mochi classes, our artists will be on hand to teach flower making, calligraphy, and more. Japanese musicians will play at dinner, and the Art of Tea service will be held weekly.
December is all about light. The property will be filled with golden sparkling lights. This month will be about renewing your energy and prepping for a whole new, lighter you in a new year. How can you lighten your pounds, your mind, and even your heart? Classes are designed to build energy, lighten stress, and replace heaviness with joy!
— V —
---
Visit GoldenDoor.com or follow on Instagram @thegoldendoor to learn more.
ARTICLE CATEGORIES