By Abigail Ryan | 
Photography by Alex Dossey, courtesy of Engel & Völkers 30A Beaches
If you've ever visited the Florida Panhandle and seen the crystal clear waters, chances are you've caught yourself dreaming of living in a beachfront home one day. Perhaps you never thought of owning the most expensive home ever listed along the Emerald Coast, but if you're ready to take your dreams to that level, you're in luck! This newly constructed Gulf-front residence in the heart of Seagrove Beach boasts no rival.
Listed for $19.9 million by Beau Blankenship of Engel & Völkers 30A Beaches, this exemplary ten-thousand-square-foot, four-story retreat includes seven bedrooms, nine bathrooms, and an impressive five-car garage. The custom luxury home was brought to life by the Sater Group, led by architect Dan F. Sater II, and built by the Arkon Group, a local home builder known for its creative custom projects, both residential and commercial.
Ideally positioned for enjoying the picturesque scenery of the Emerald Coast from every angle, this unique home showcases incomparable panoramic views. The waterfront home was intentionally constructed with longevity in mind and pushes the boundaries of both fortified construction and architectural design. The property's concrete structure provides both durability and energy efficiency within the coastal environment, embracing the highly desired beach community's down-to-earth philosophy.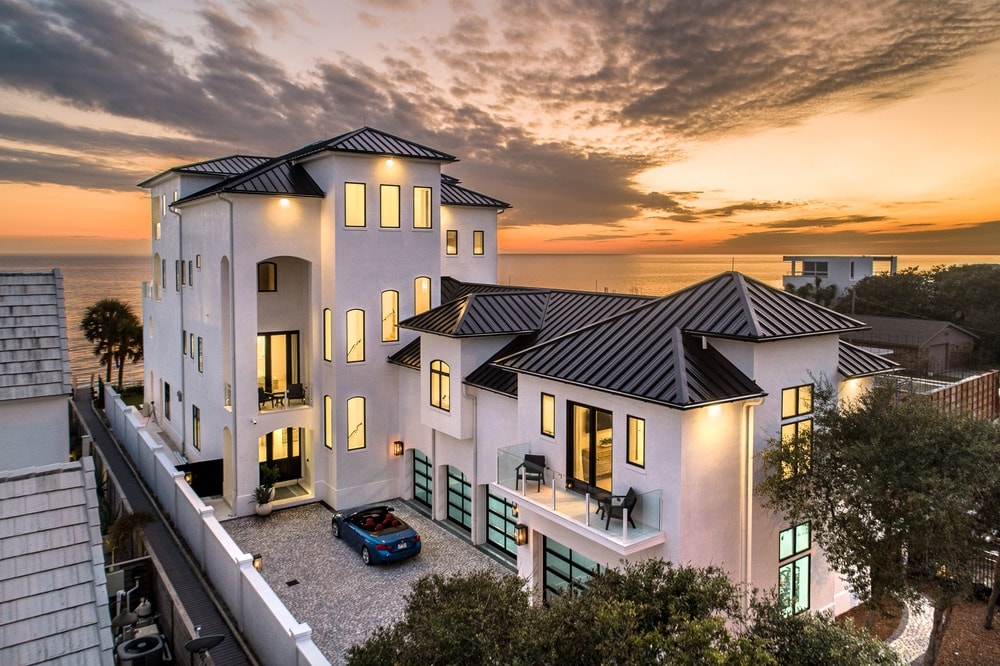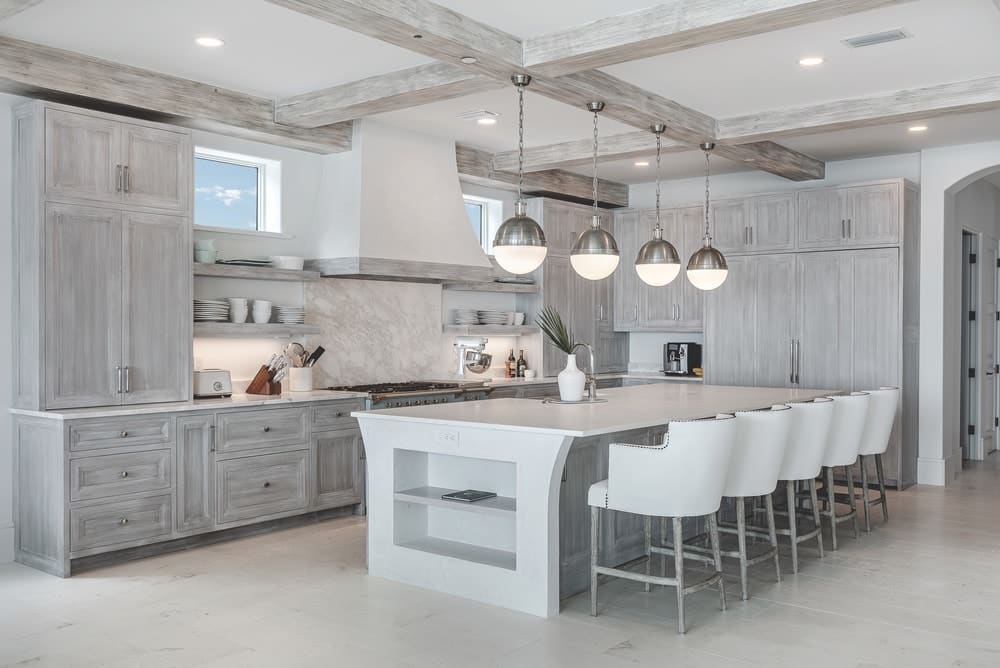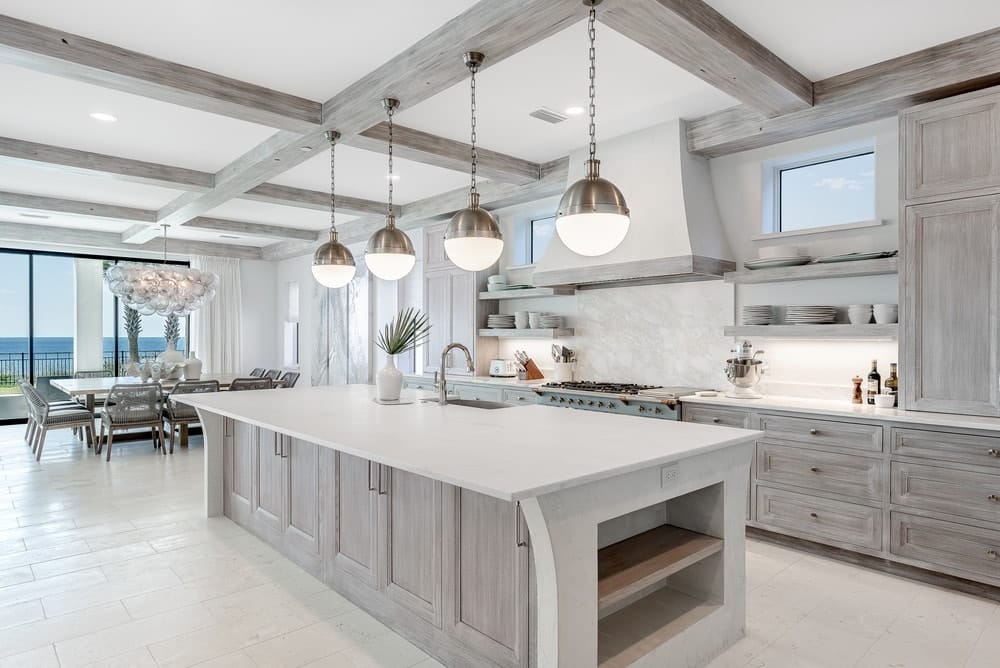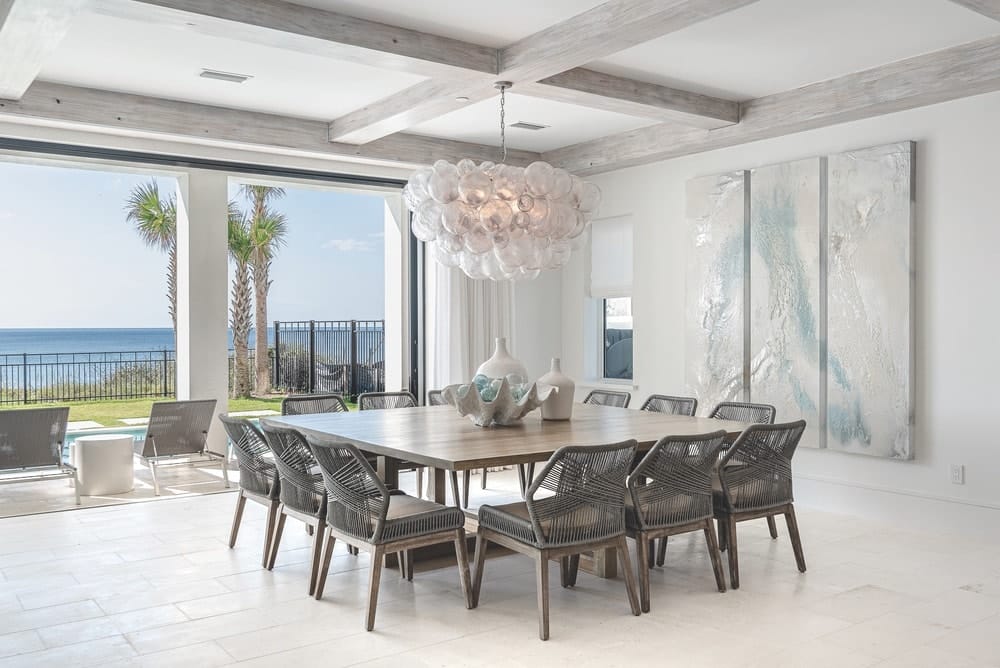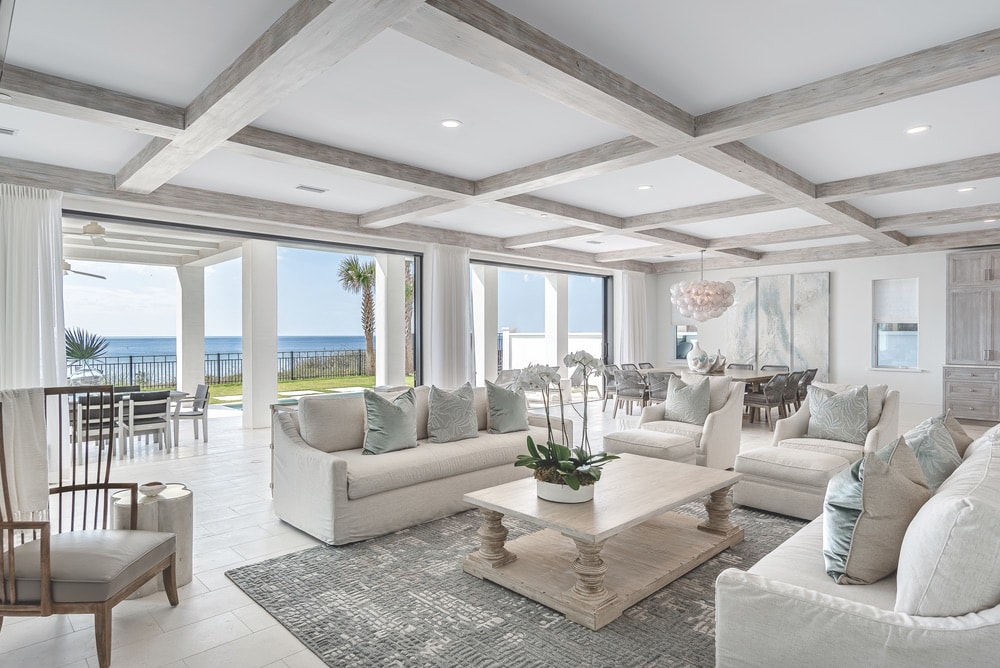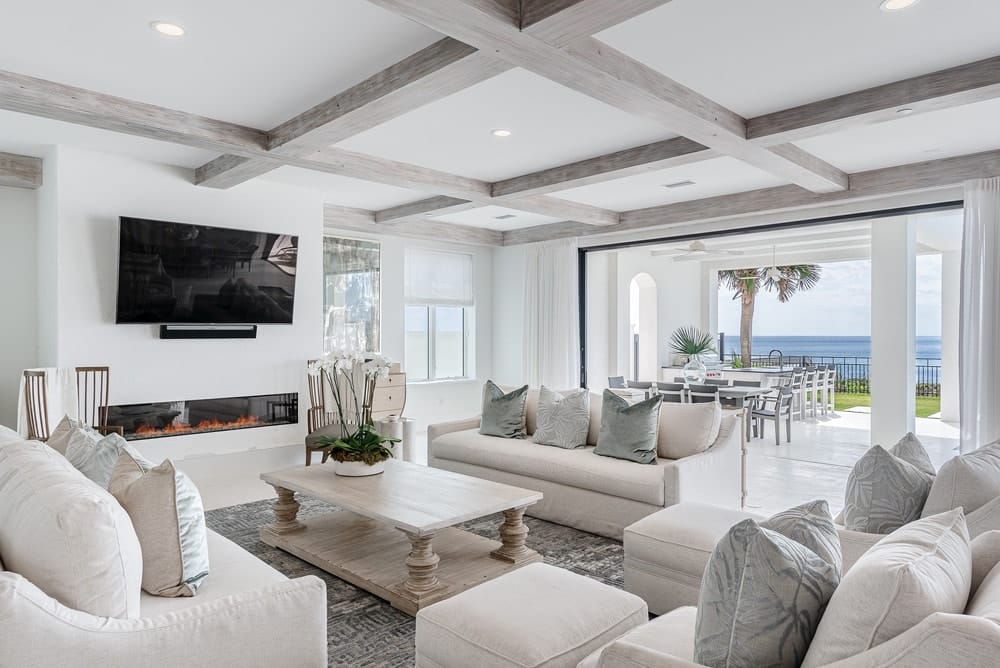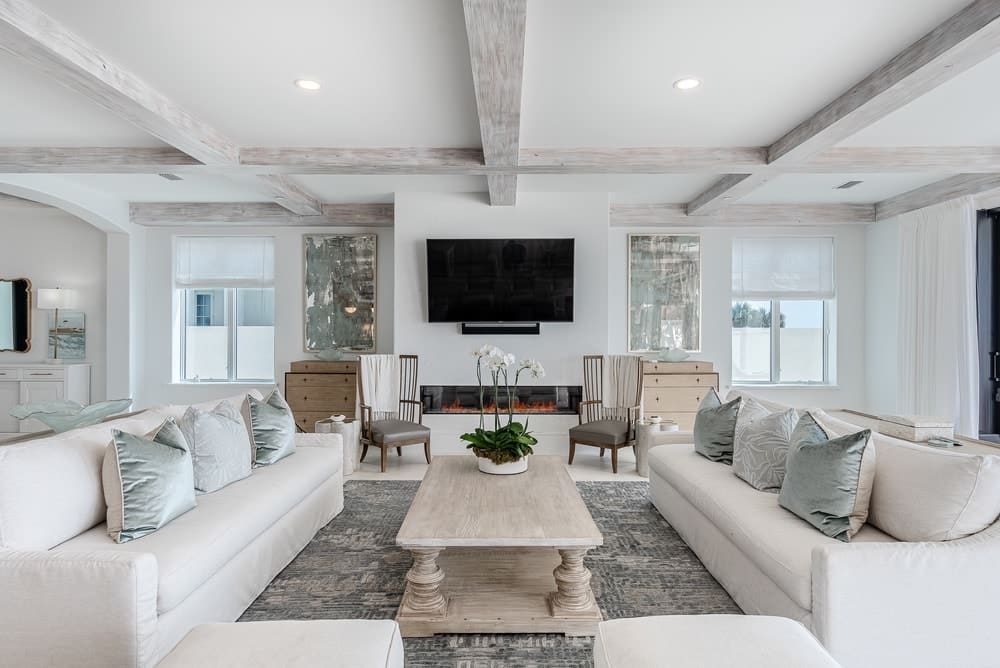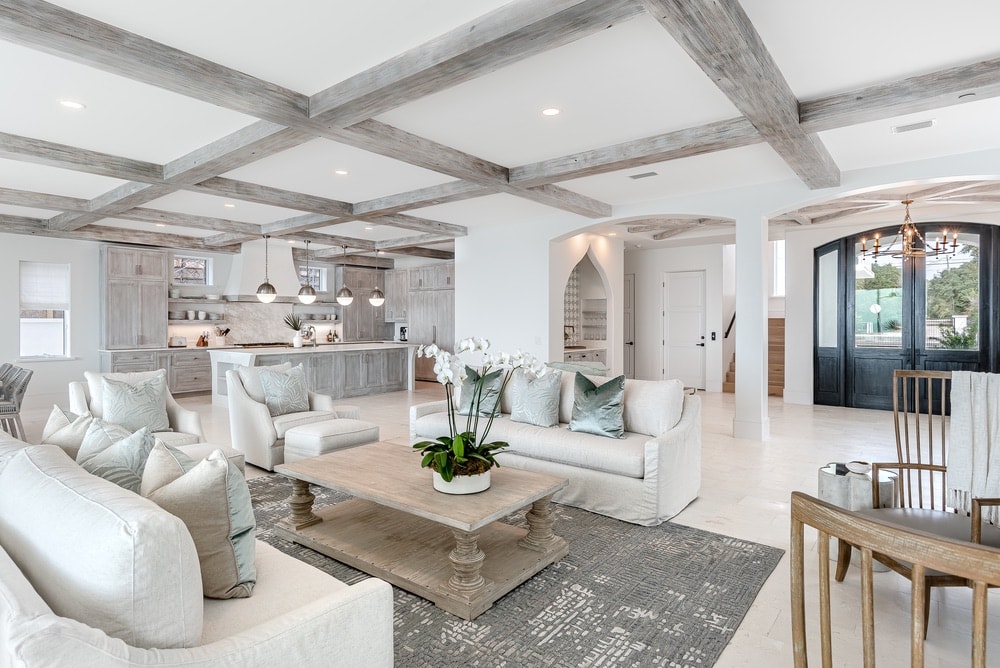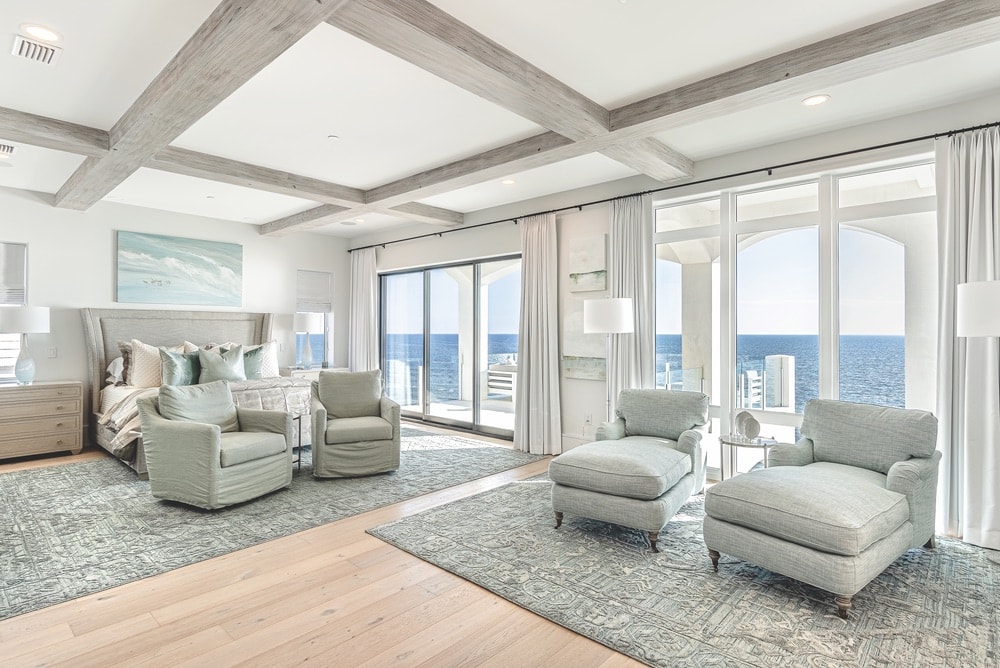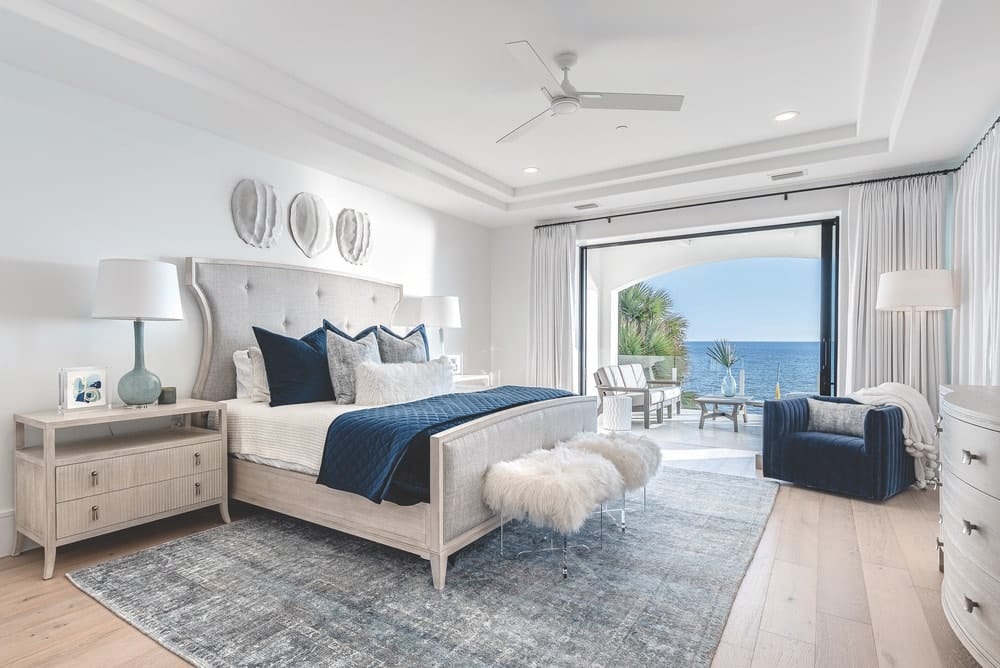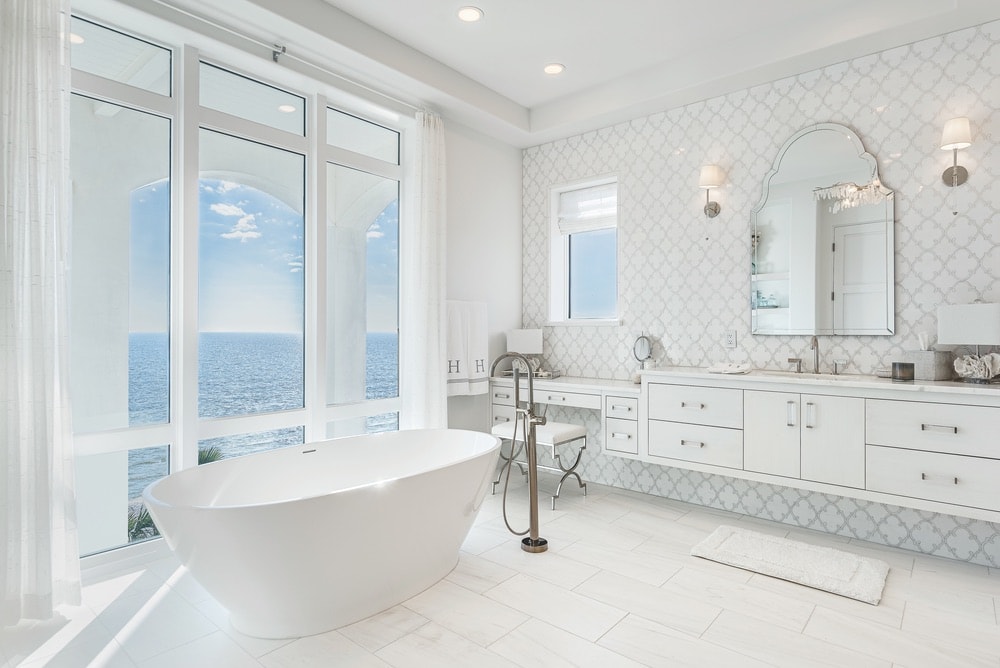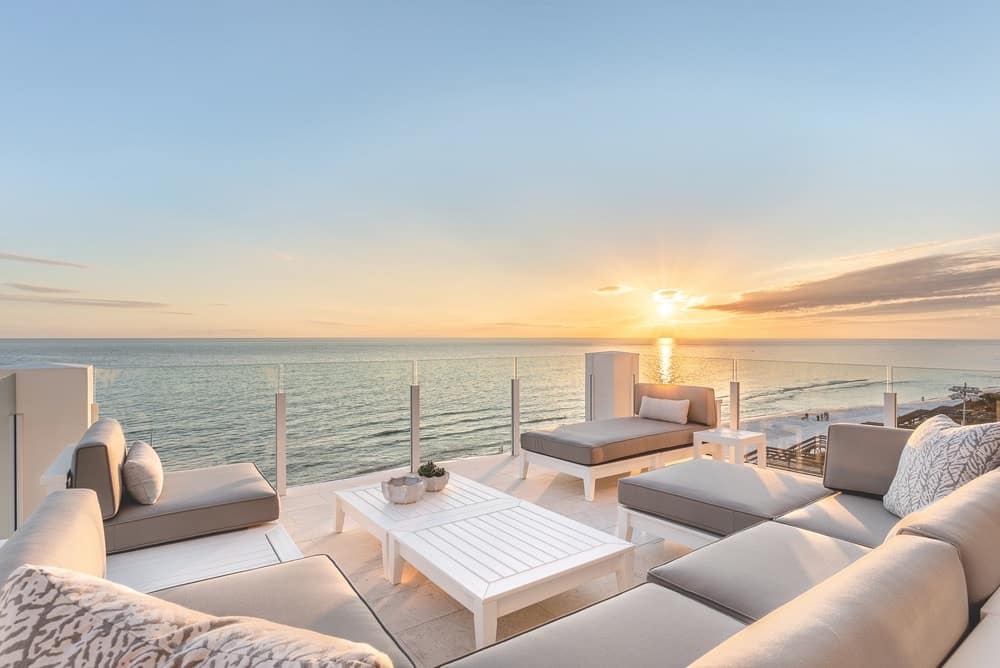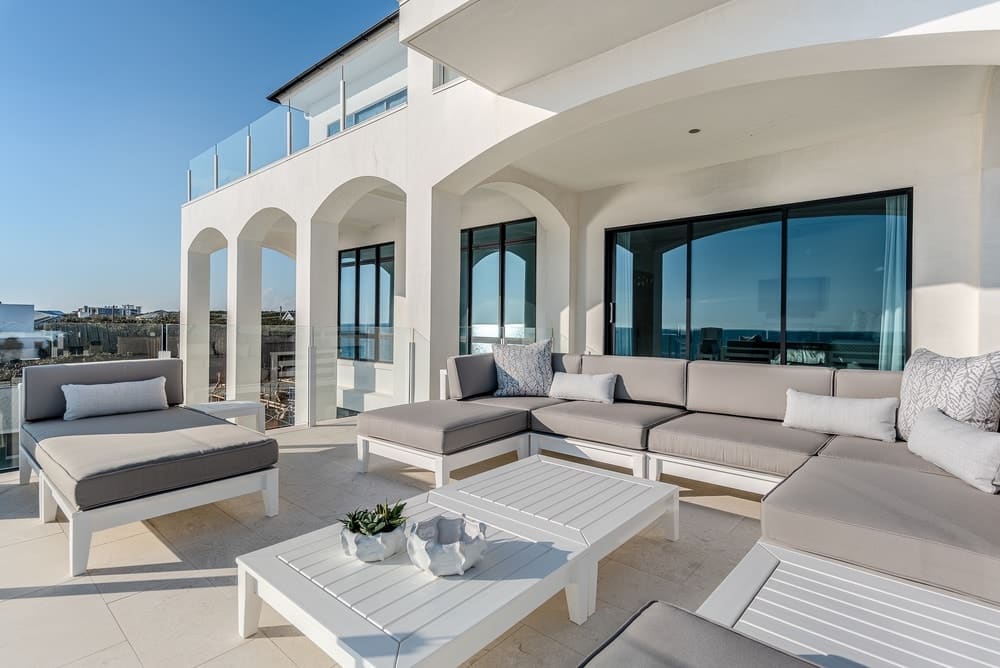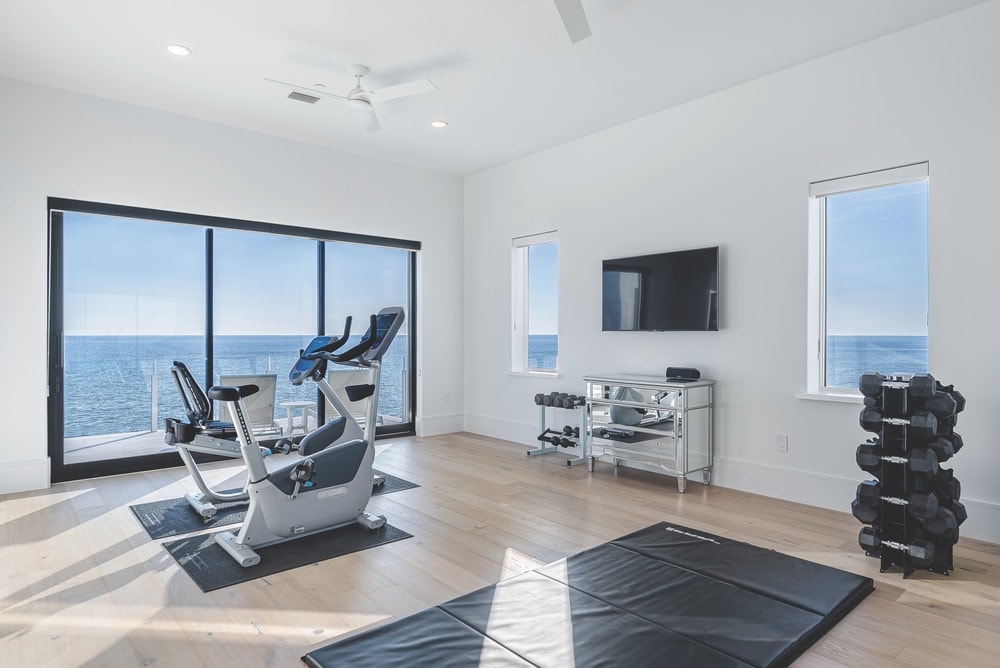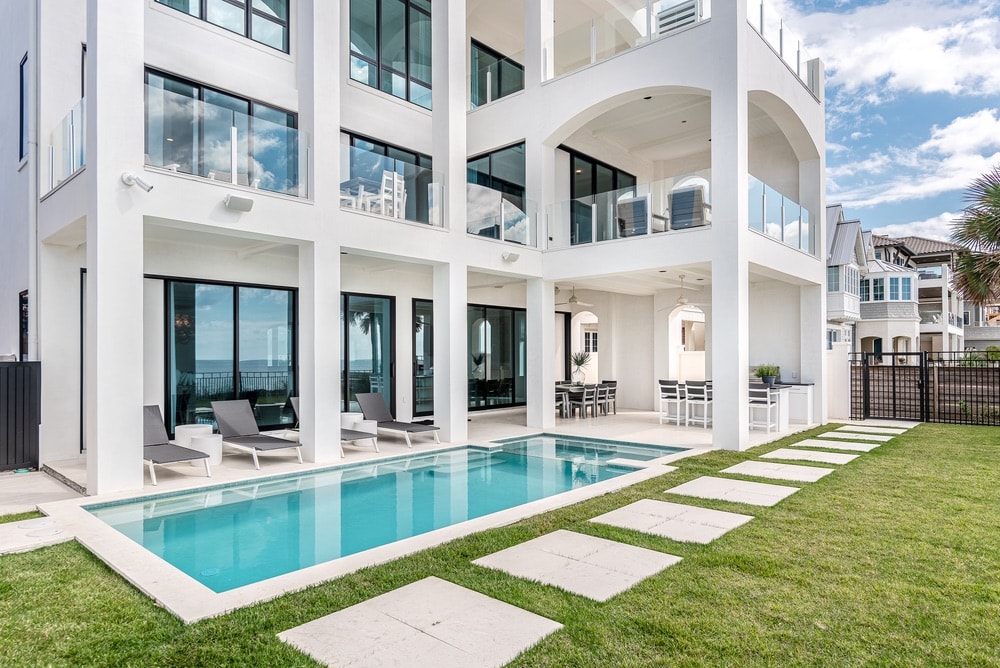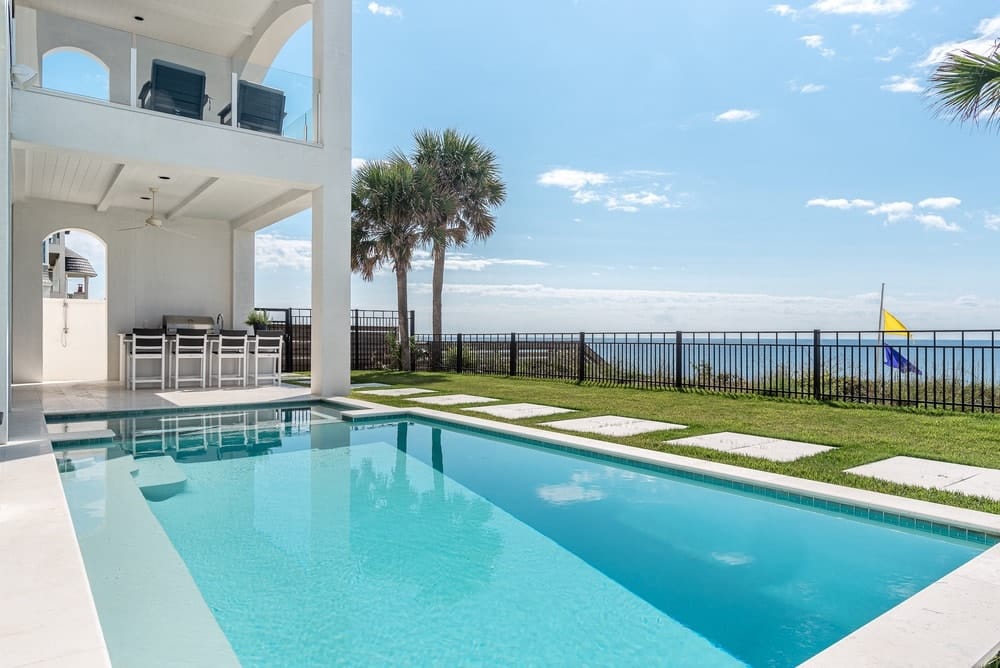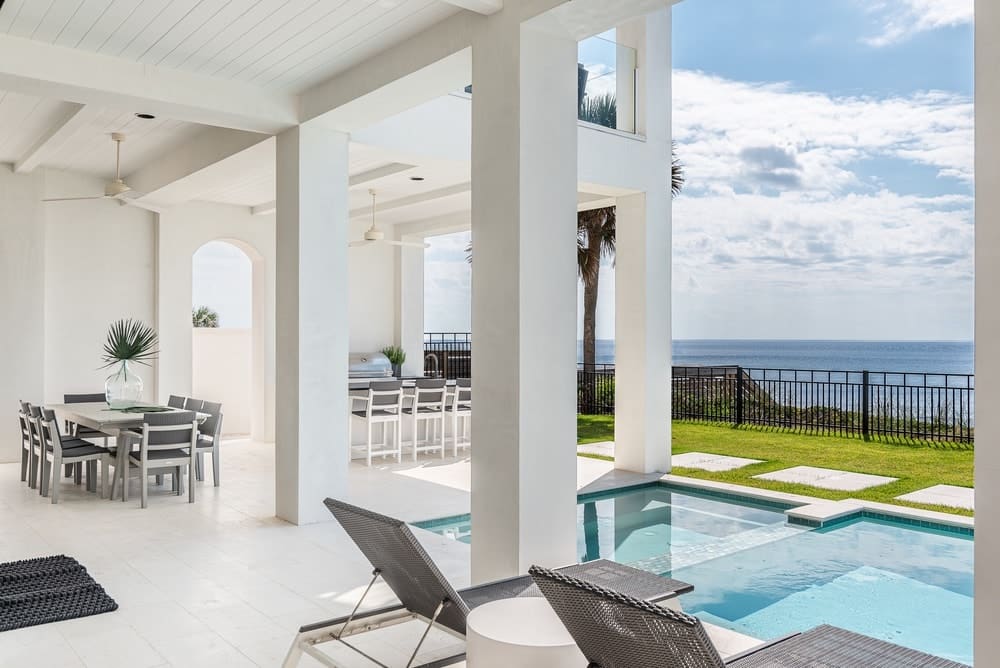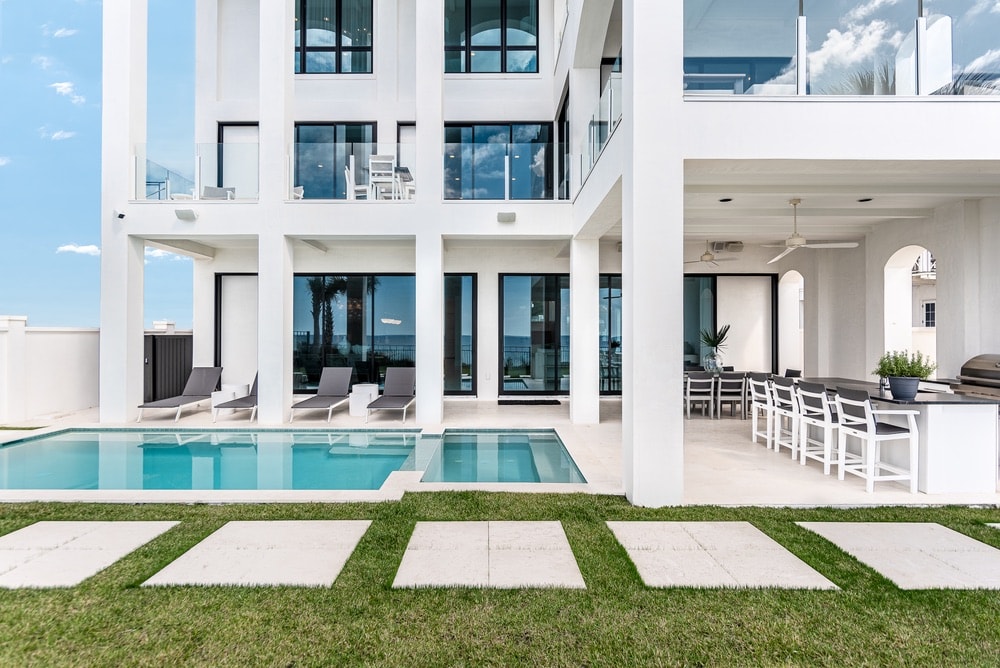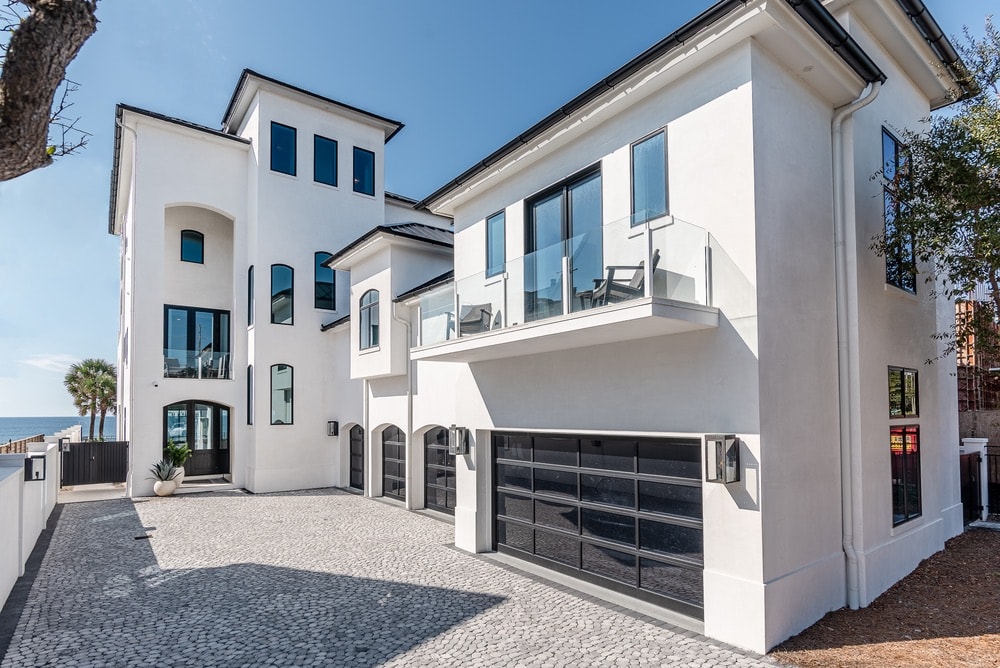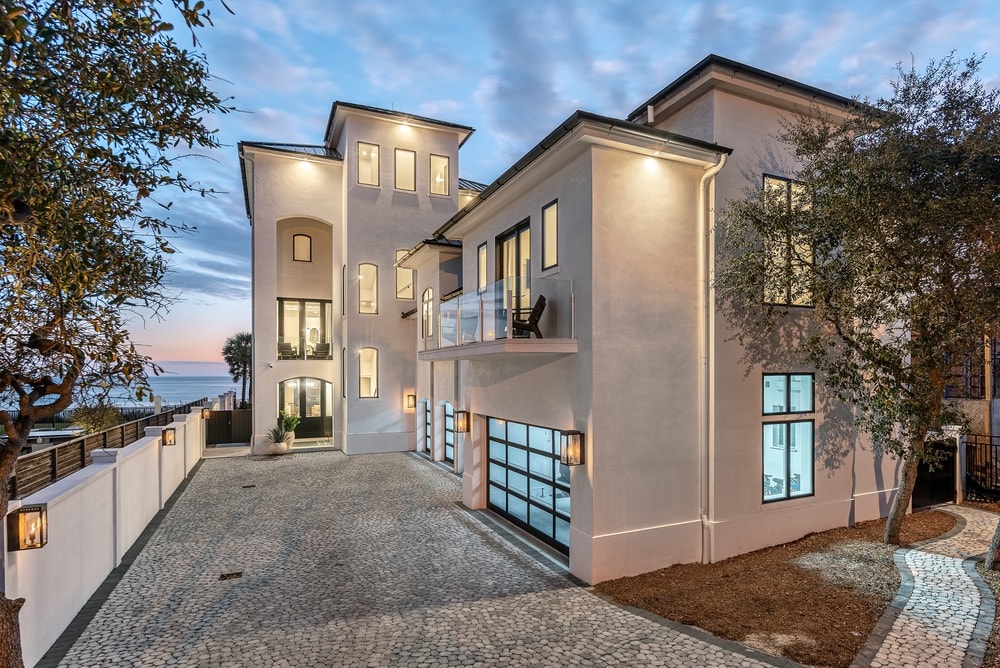 "We've been experiencing an explosive amount of growth in our area," says Blankenship. "Due to the increased exposure, our real estate market is now trending in more geographic locations than ever, thus exposing us to a new level of clientele. This house caters perfectly to those individuals. You simply can't replicate the perfect combination of quality, endless amenities, and location this home has to offer—especially considering Gulf-front homes are becoming extremely hard to come by. I'm confident in my ability to leverage the Engel & Völkers global platform to attract the perfect buyer for this property."
The first level provides an open living space concept featuring a wall of windows overlooking the emerald-green waters and sugar-white shoreline of the Gulf of Mexico. The floor-to-ceiling windows cascade into the rear deck for an effortlessly beautiful outdoor living space, flowing seamlessly to a Gulf-front swimming pool and hot tub. An elegant first-floor living room features a Venetian fireplace, bringing a welcoming sense of warmth and belonging to all who enter through the home's waterfront doorways. The spacious and accommodating dining room sits adjacent to a custom kitchen outfitted with marble countertops and state-of-the-art appliances. Discover the second-floor living quarters with Gulf-front balconies, where you can admire nature's beauty while resting and recuperating from a day on the beach.
The third floor includes a lavish master suite containing a double-sided fireplace, a private sitting area, and a luxurious bathroom that is an experience in itself.
The third floor includes a lavish master suite containing a double-sided fireplace, a private sitting area, and a luxurious bathroom that is an experience in itself. Among many other upscale features and amenities, the fourth floor exceeds the heart's desire with a massage room, a steam room, an exercise room, and a home theater.
"Working on this project was a designer's dream come true," says Jodie Wilson of Beau Interiors. "There's no better feeling than when a client trusts you and gives you full creative freedom on a project, especially one as large as this. When curating the pieces throughout the residence, the beach inspired us! You'll find lots of coastal decor throughout the home, as well as artwork that paints the perfect picture of life along Scenic Highway 30-A. The master bedroom is my favorite oasis in the house! The balcony off the master presents the most breathtaking view of the Gulf of Mexico, and we wanted to evoke that feeling of awe throughout the home as well." Locals and visitors alike can find more nature-inspired furnishings, artwork, gifts, and accessories at the expansive Beau Interiors showroom in Grayton Beach.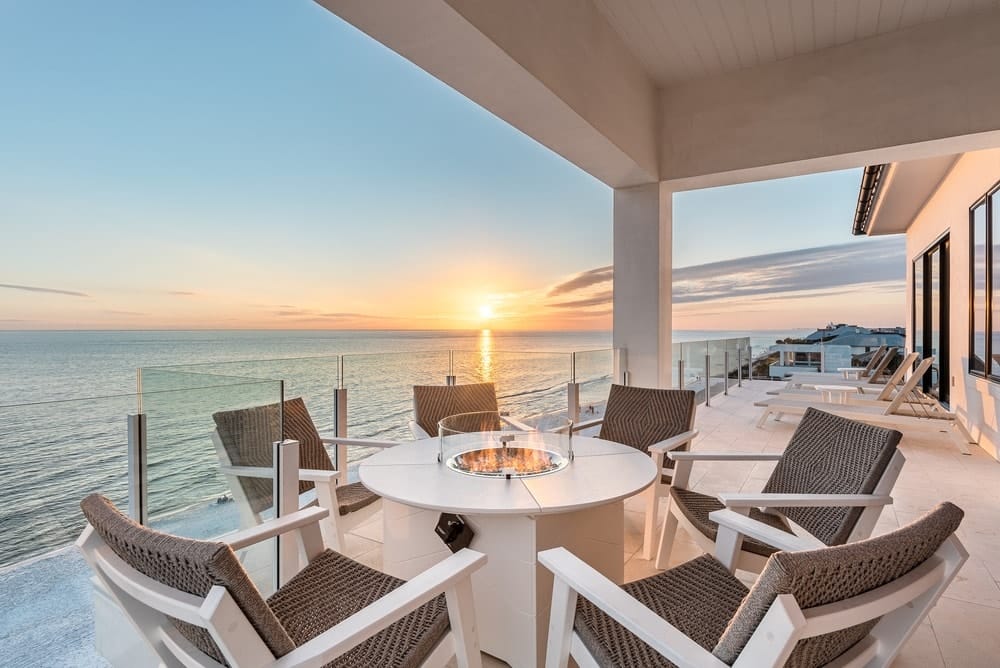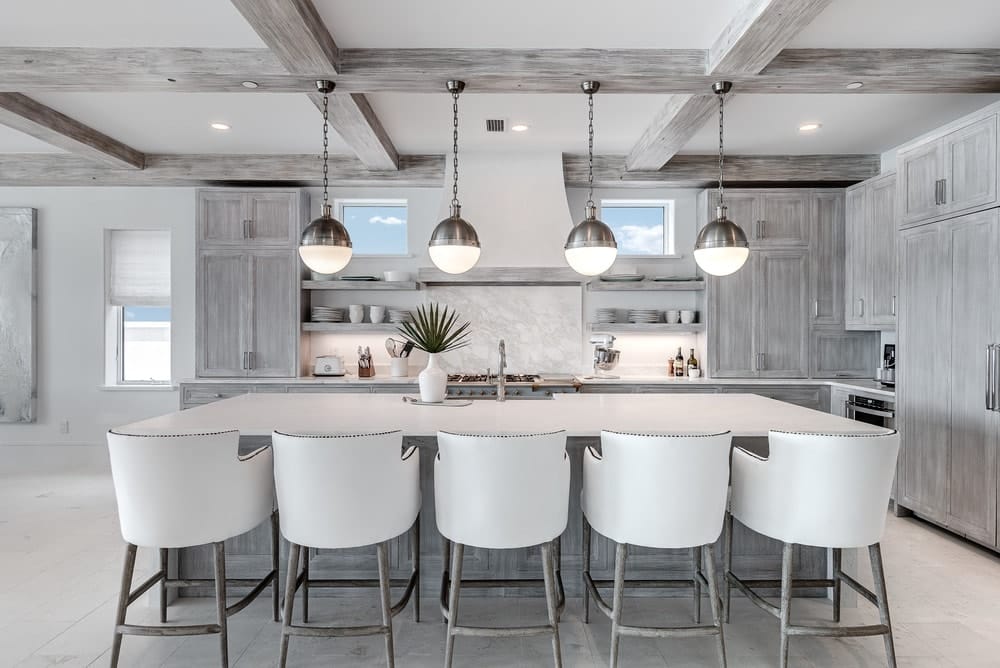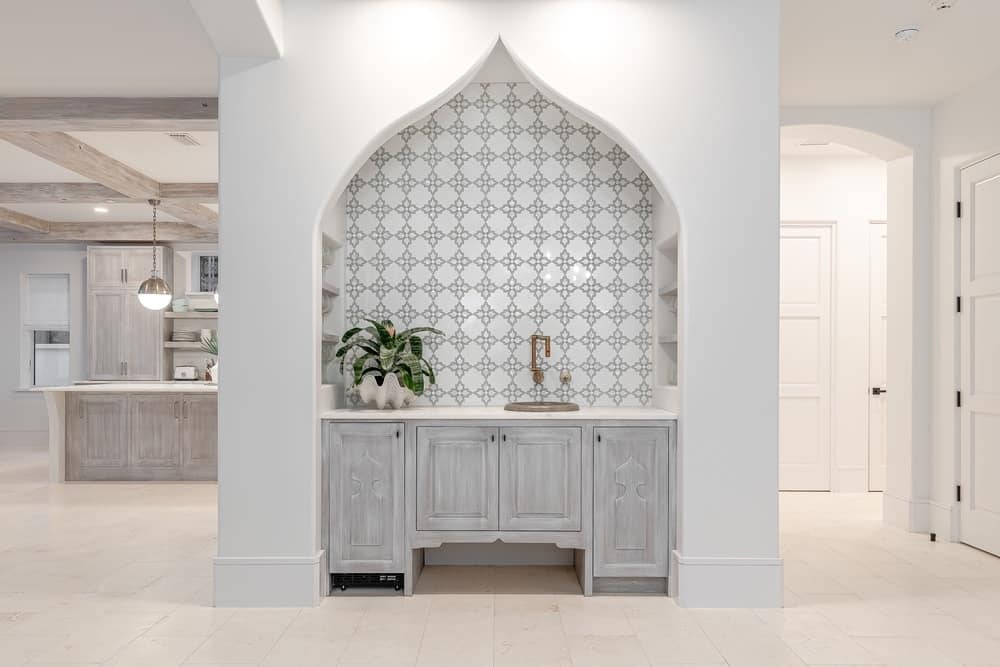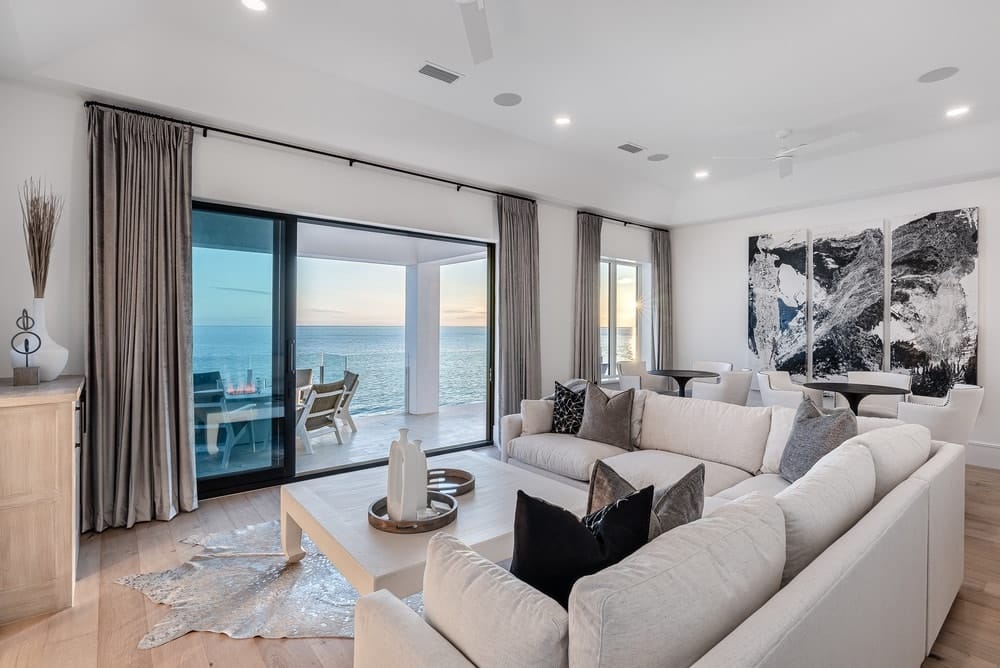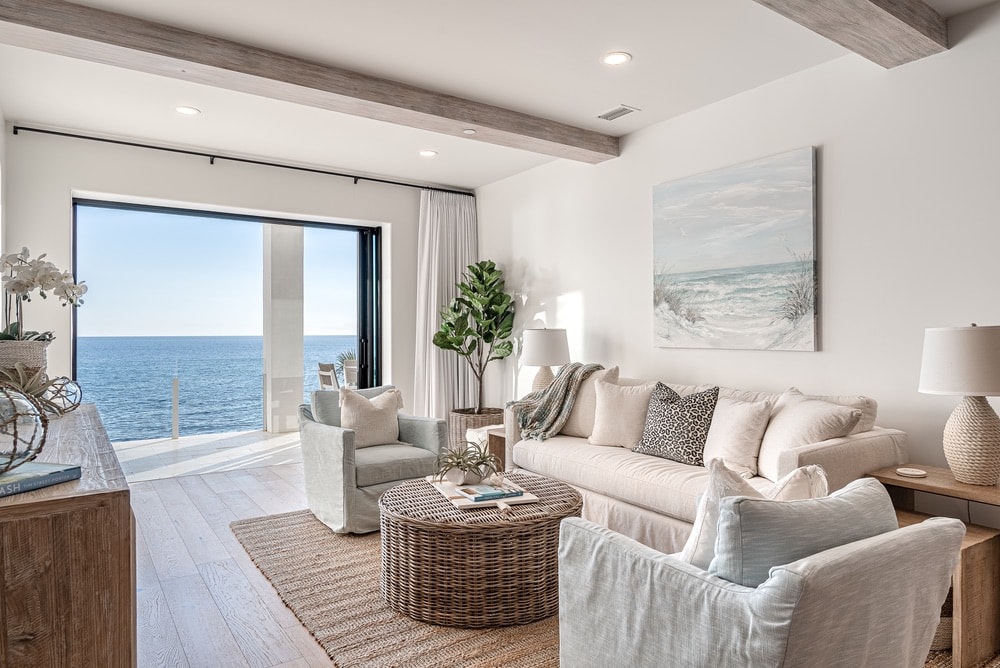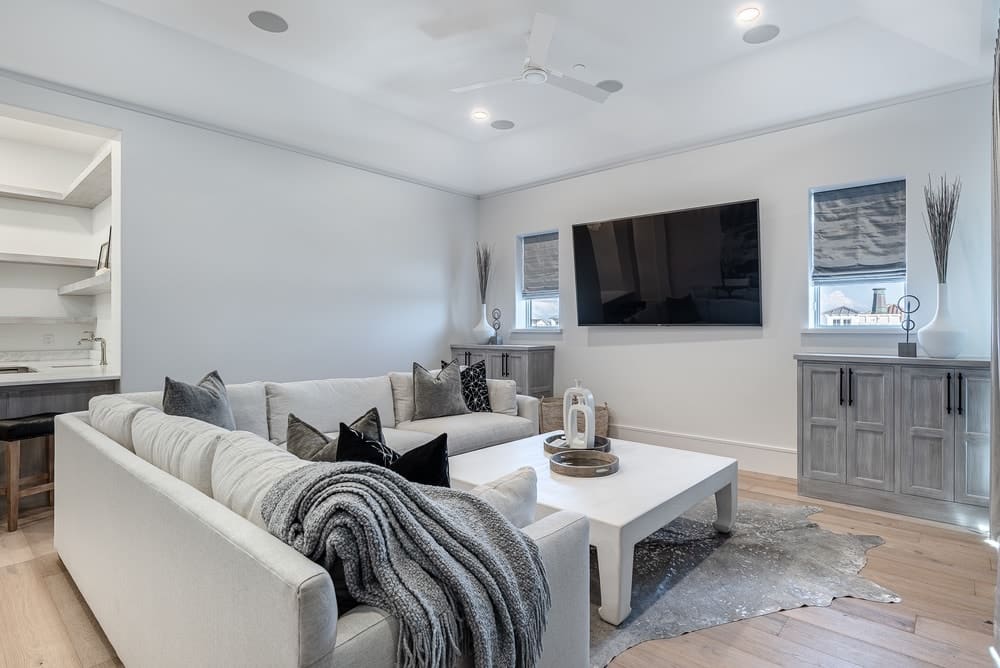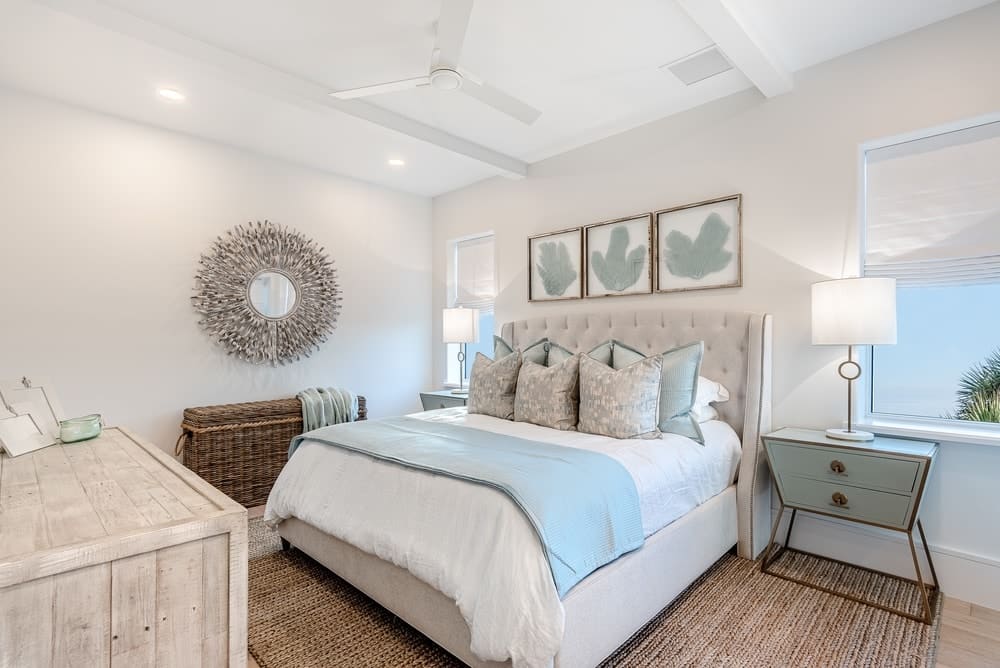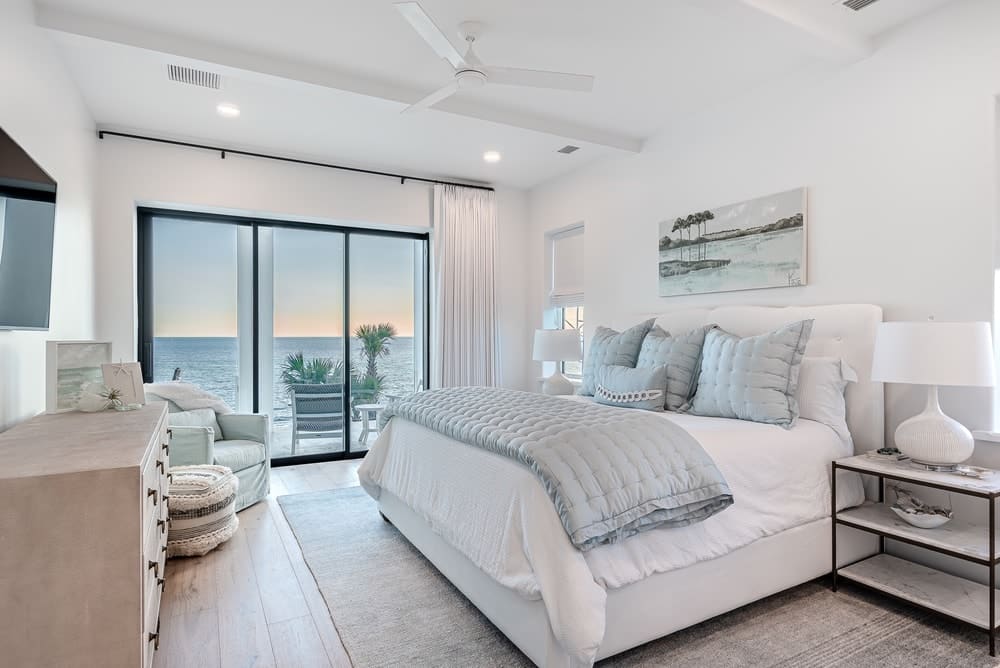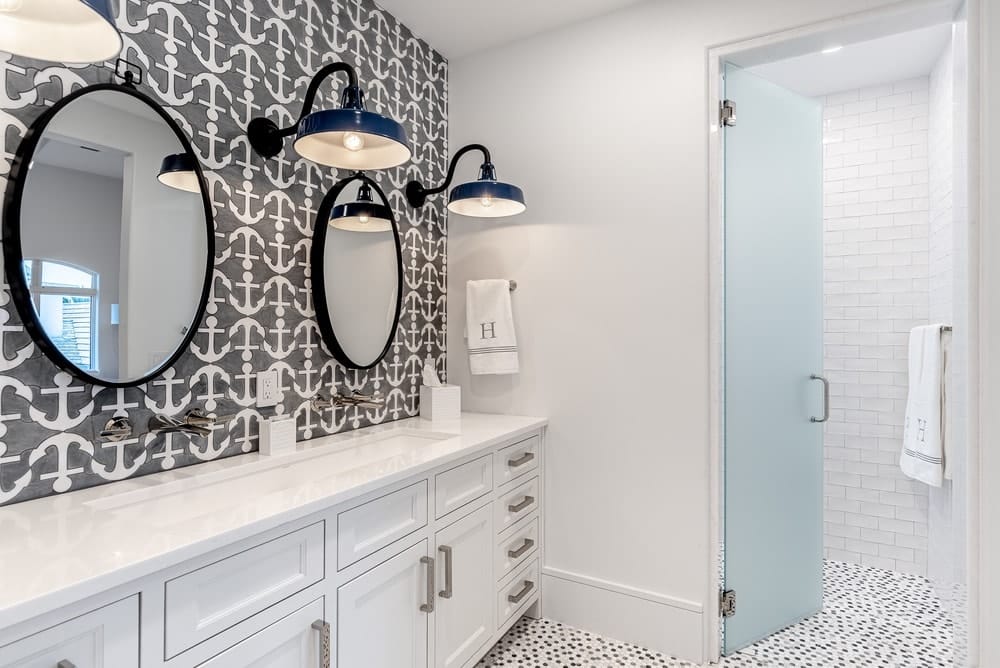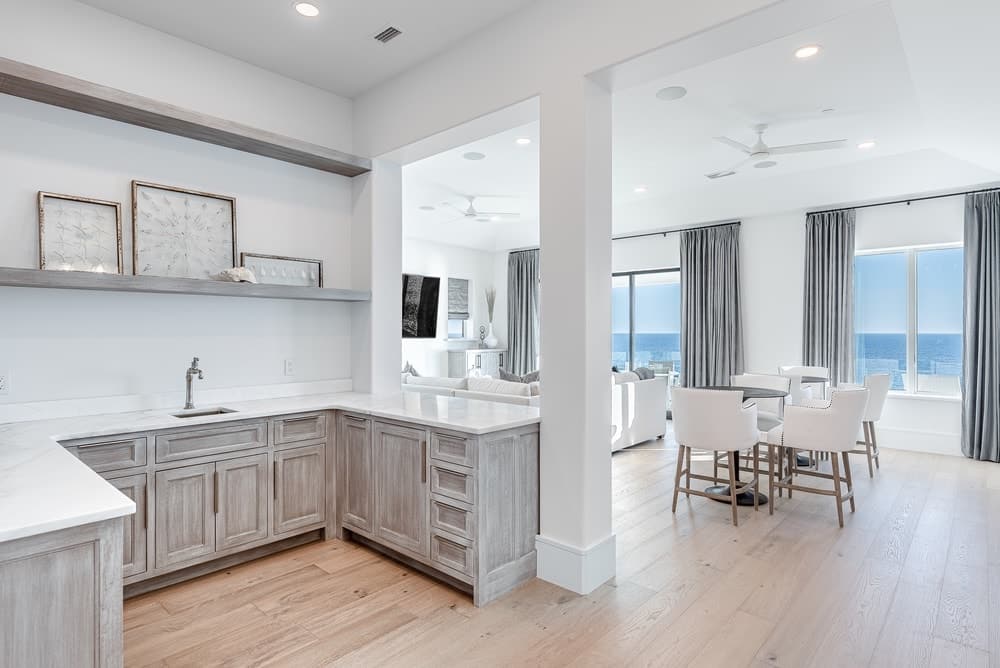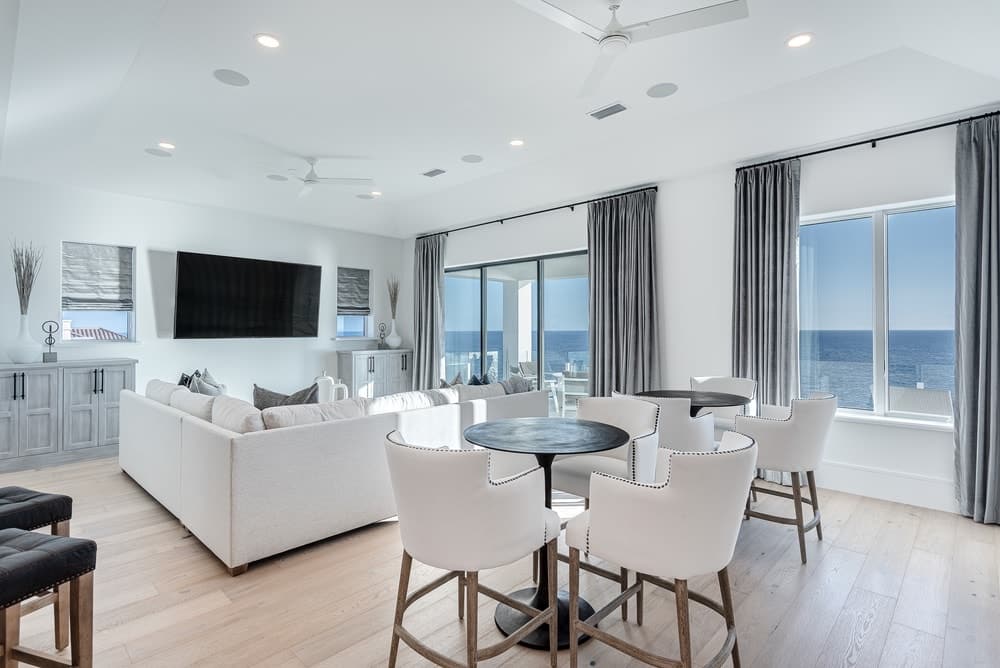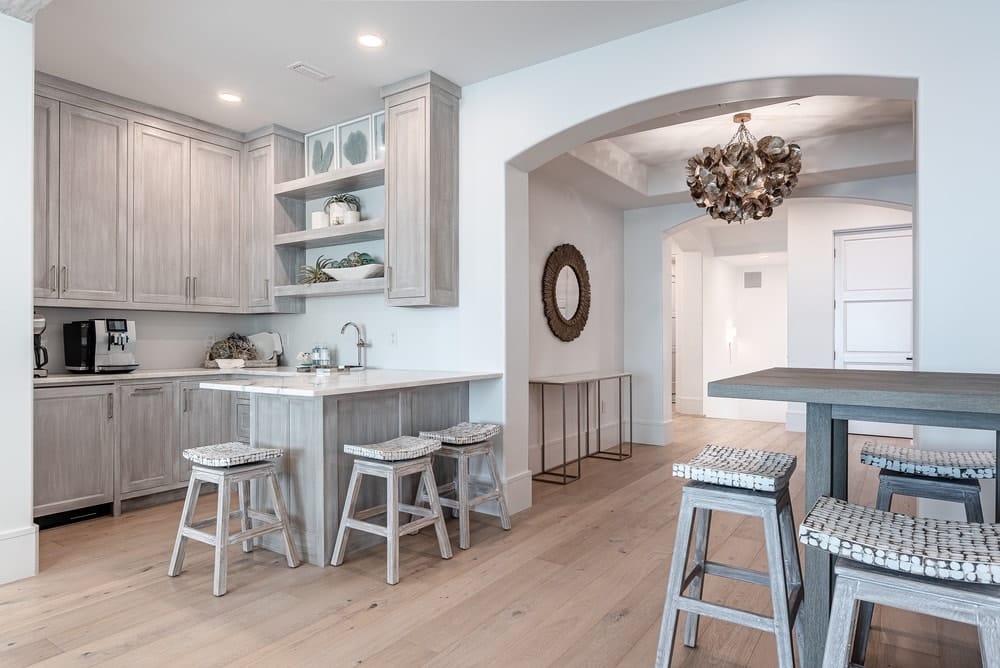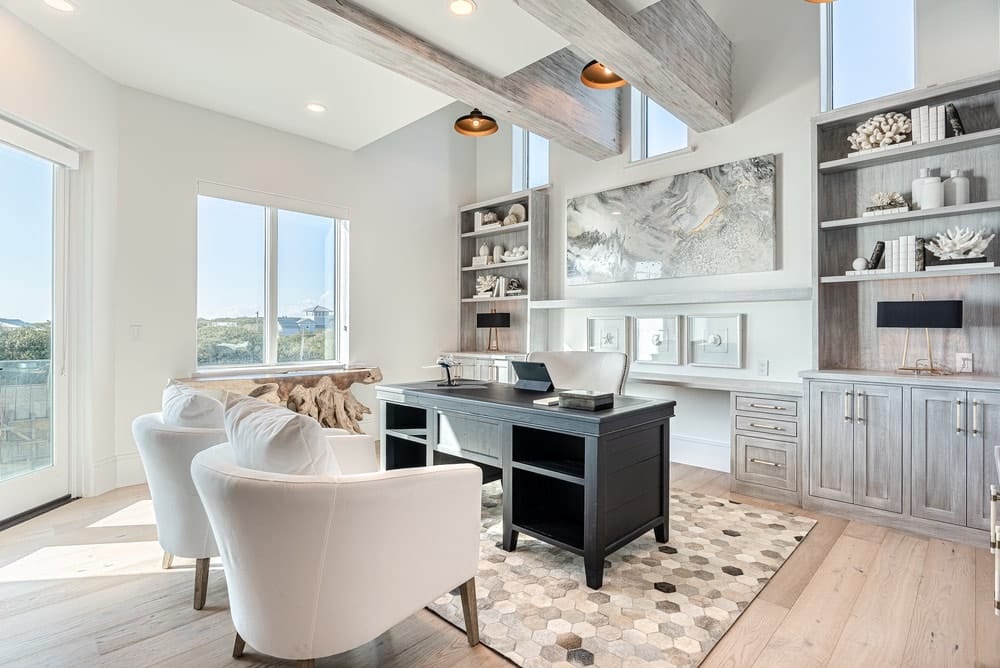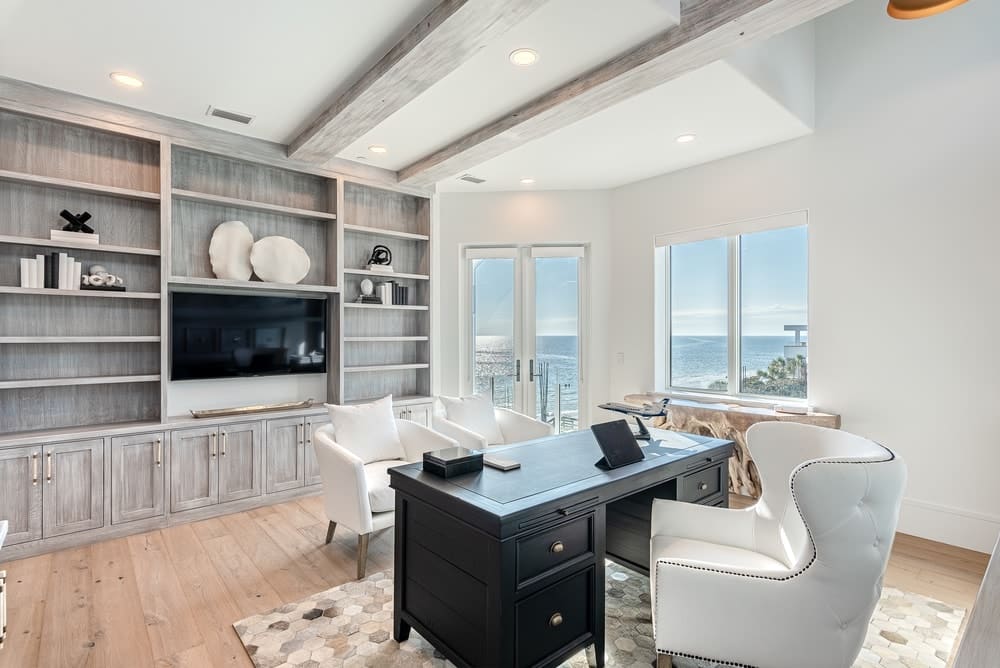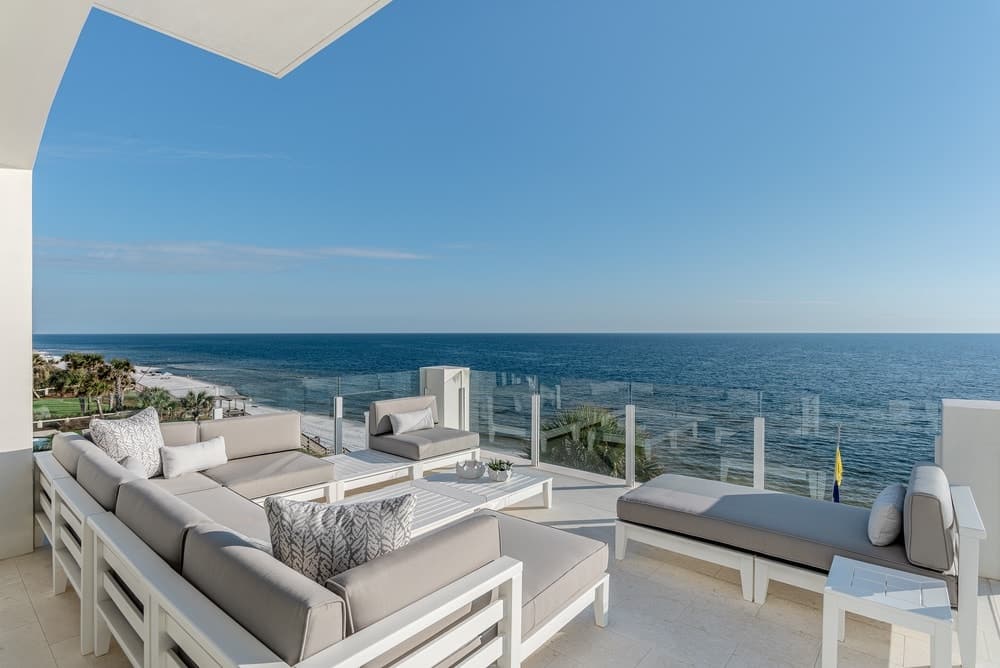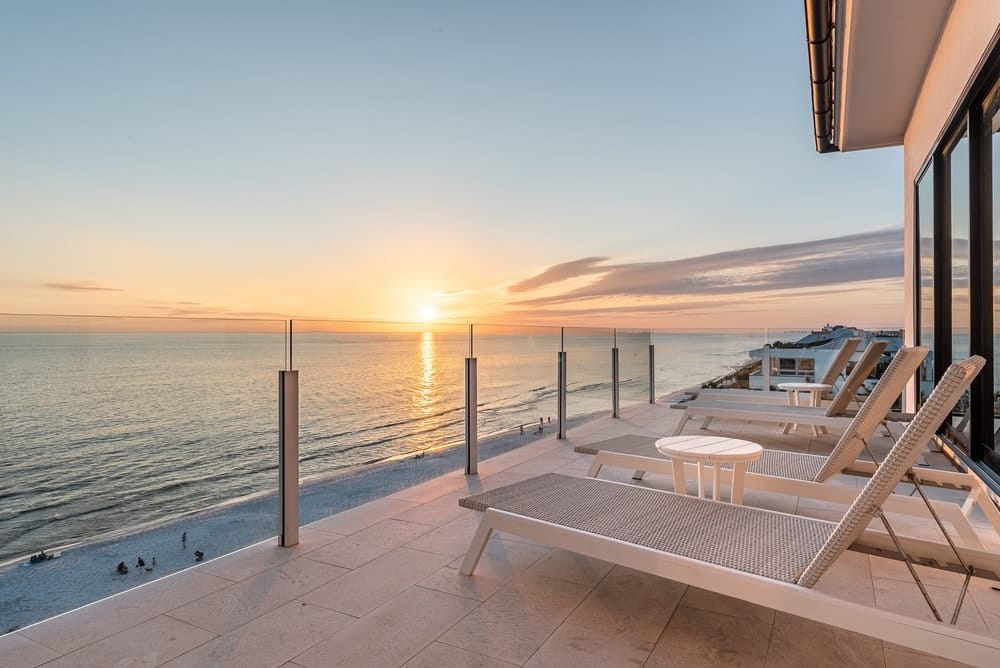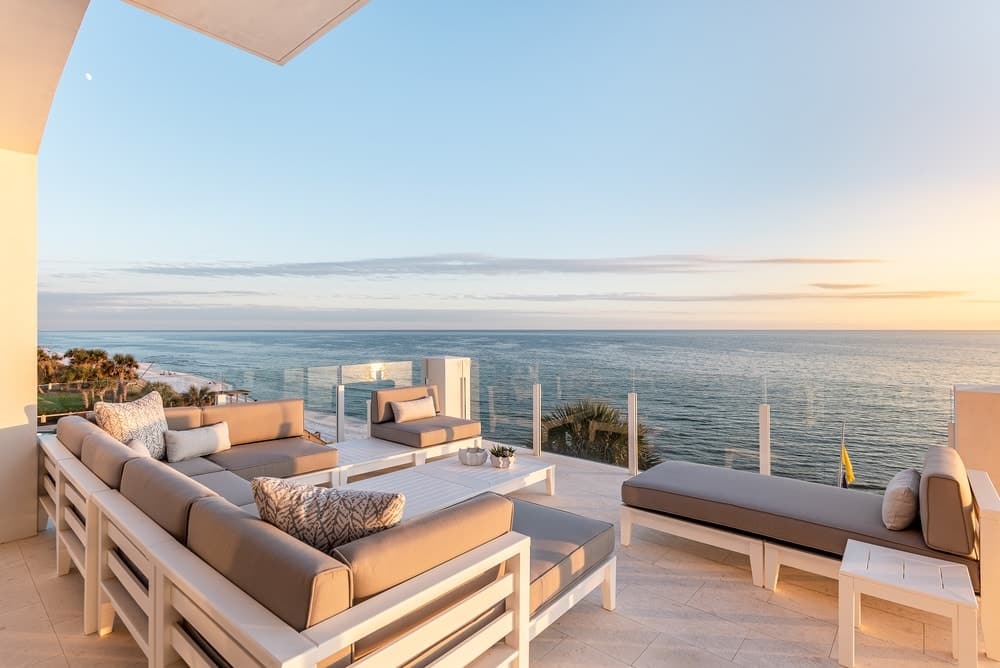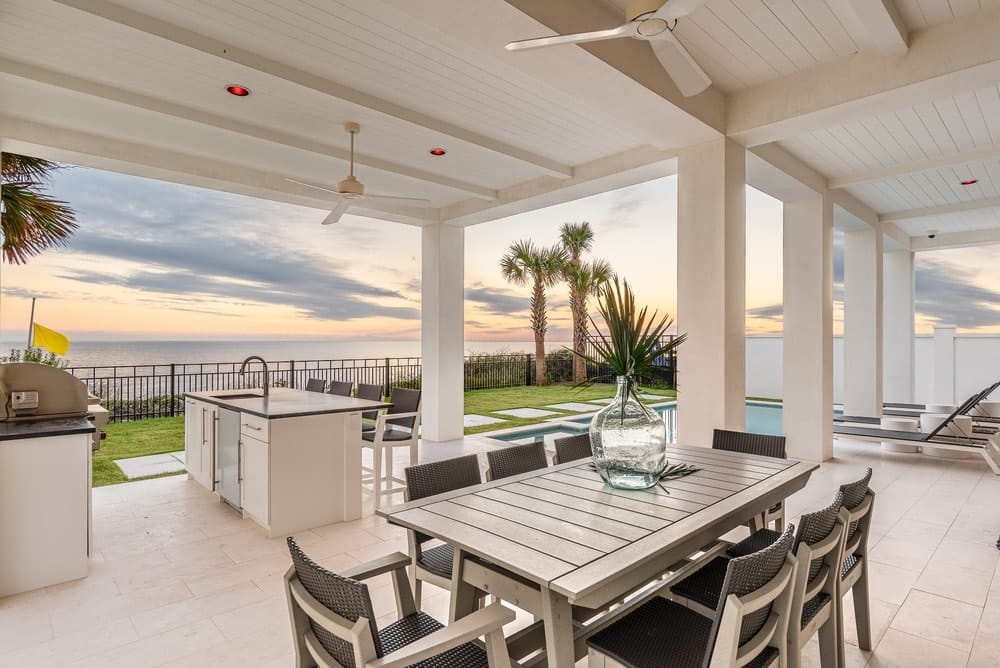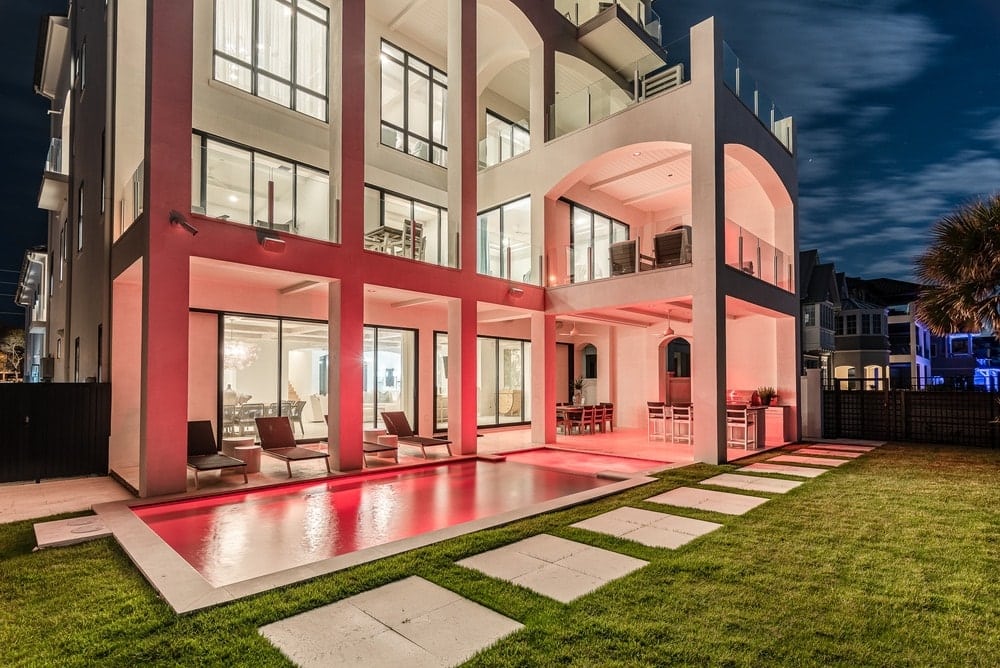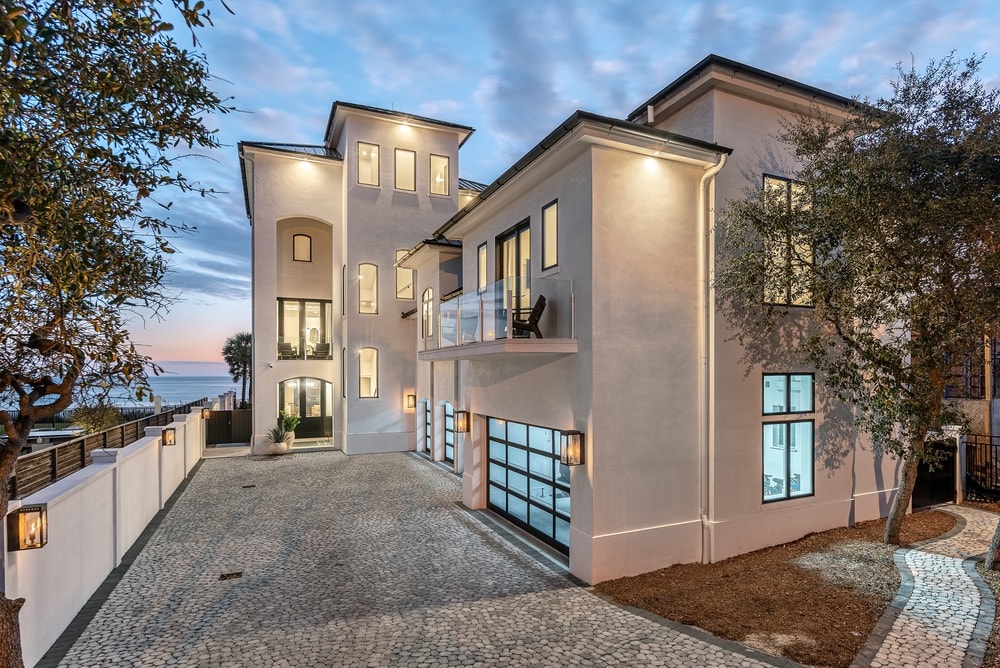 For those looking for nothing but the best, inside and out, this home is truly a dream come true!
— V —
---
This property can be found at 3010 East County Highway 30-A, Santa Rosa Beach, Florida, 32459, and is listed for $19.9 million by license partner Beau Blankenship at Engel & Völkers 30A Beaches. To learn more about this property, visit 30AFineLiving.com.
For more information about designer Jodie Wilson and Beau Interiors, visit BeauHomeInteriors.com or stop by their showroom at 32 East County Highway 30-A in Grayton Beach, Florida.
To learn more about Dan F. Sater II of the Sater Group, visit SaterGroup.com. For more information on the Arkon Group, go to ArkonGroup.com.
ARTICLE CATEGORIES