Alys Beach Welcomes New Fitness Center, ZUMA
---
September 24, 2018
Born from the Mediterranean spirit of peace and balance through health and beauty, Alys Beach is excited to announce its newest endeavor, ZUMA Fitness Center.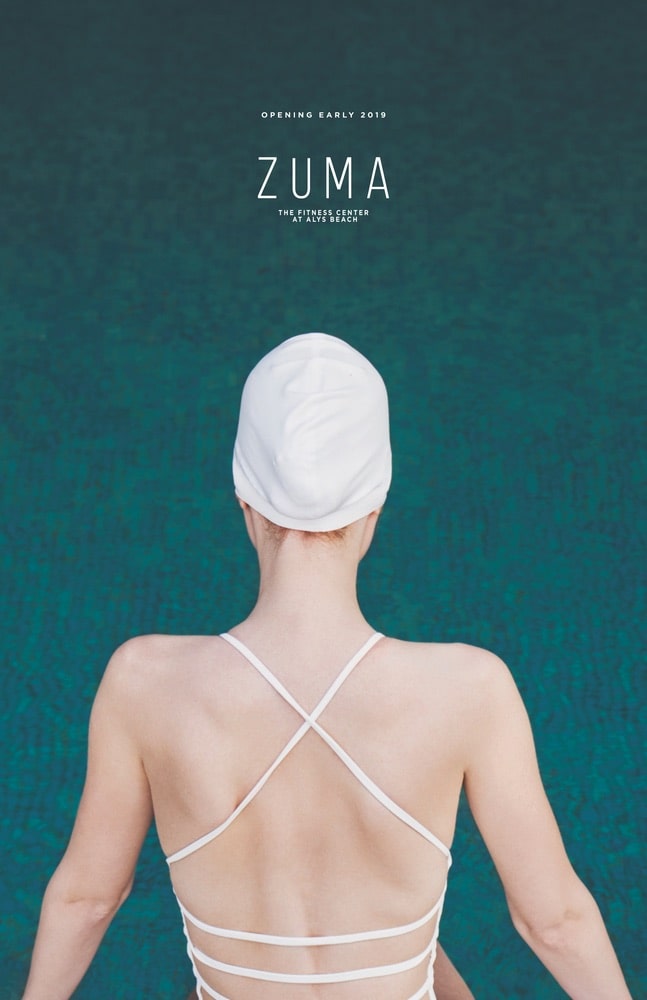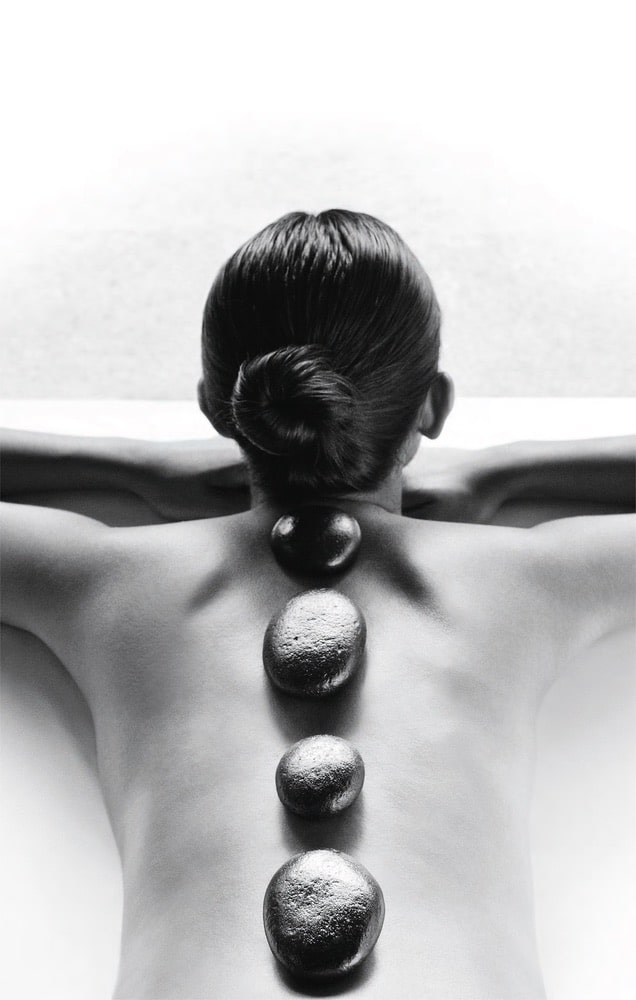 Not simply a fitness center, and much more than a gym, ZUMA Fitness Center will be the meeting of design, beauty, state-of-the-art technology, and community, created as a space to uphold the pillar of wellness as a part of life defined at Alys Beach.
The 15,000-square-foot ZUMA campus was designed by Nequette Architecture & Design based in Birmingham, Alabama. The design of the Fitness Center at Alys Beach was inspired by the peaceful location with a strong focus on natural light in every room of the building. Surrounding courtyards will be visible to Fitness Center visitors through large glass framing. Every detail of the Fitness Center was designed with the community in mind—not just as a gym, but as a gathering place for all individuals. The space lends itself to a mindful and holistic full-body experience. With a mix of indoor and outdoor areas, luxurious landscaping, and calming water features, the experience at ZUMA will truly be transforming as one transitions from the hustle of day-to-day life into a space fully focused on optimal wellness both physically and mentally. The ZUMA campus will comprise many diverse and distinct spaces: the Lift Room, the Movement Room, the Cardio Room, and the Recovery Room are core components of the facility, complemented by an indoor/outdoor pool, two treatment rooms, steam rooms in both men's and women's locker rooms, exterior natural spaces, a juice bar, and other amenities designed to promote growth toward a better well-being for Alys Beach homeowners and rental guests.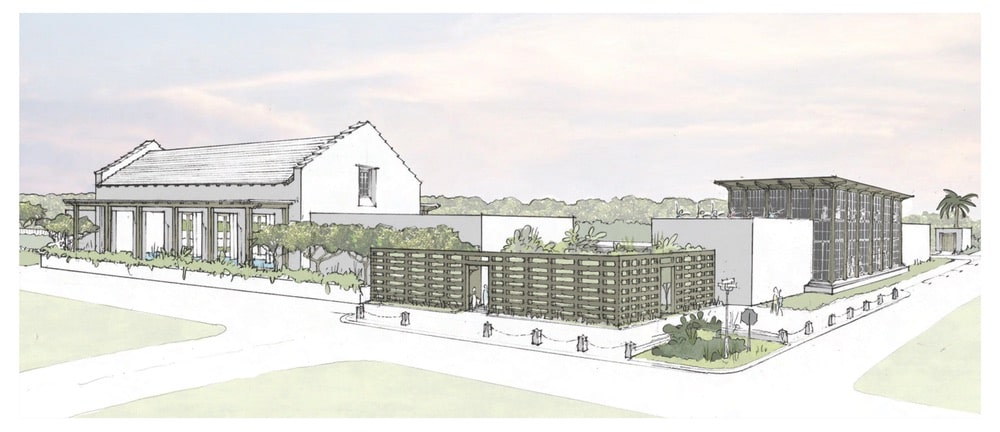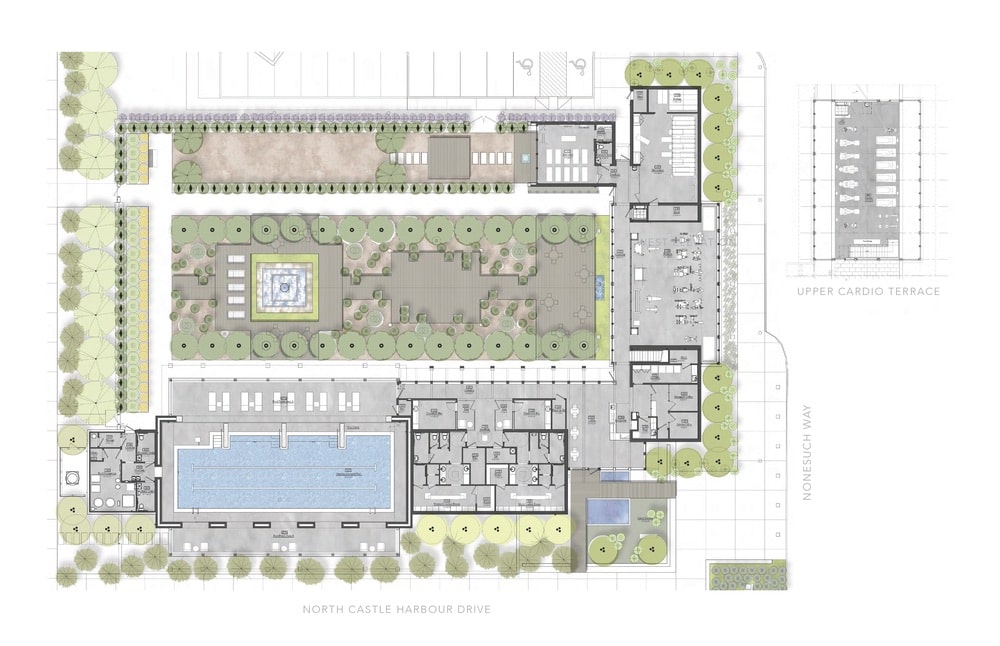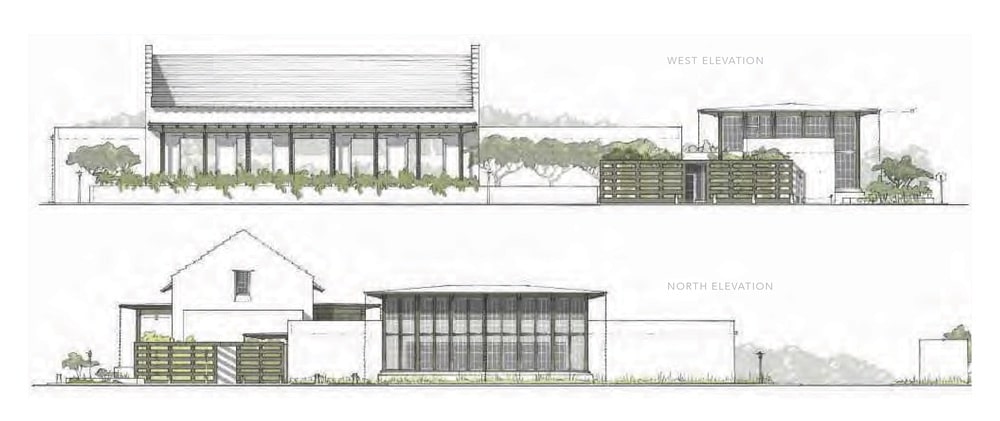 With ZUMA Fitness Center opening in early 2019, Alys Beach is proud to introduce the key leadership team. TJ Middleton will serve as Director of Fitness and Tennis; he is already known to many as Alys Beach's tennis professional who has played in fifteen Wimbledon tournaments. Patrick Hoffner, who will be the full-time Head Fitness Professional at ZUMA, is a respected TRX coach and holistic wellness trainer who has held classes at Alys Beach for the past two years.
Alys Beach will offer a limited number of outside memberships in an effort to attract the best instructors and develop a membership base to offer diverse exercise classes and programming on a regular basis, including yoga, spin, TRX, and more. The limited outside memberships will be recallable as the town's homeowner and rental guest base grows.
More information on outside membership information will be released in October of 2018. If you or anyone you know in the area might find membership at ZUMA of interest, please follow the link below and fill out the form. Alys Beach will contact this list first with the release of the membership FAQ's, rates, and applications. Click the link here to fill out your form today!
---