A Winter's Evening with Ryanhood
---
November 29, 2022
Live at the rep
Ryanhood is bringing their high-energy, big-harmony, dueling acoustic guitar approach to Santa Rosa Beach for two shows, December 16 & 17, 2022.  "A Winter's Evening with Ryanhood," is a live holiday touring show based on the duo's award-winning album, On Christmas. An evening of songs and storytelling, heartstrings and laughter, the show features a blend of original holiday compositions, wintry covers, and reworked classics woven together with holiday stories and memories. Named "Best Group/Duo" in the International Acoustic Music Awards, Ryan David Green and Cameron Hood invite audiences to experience the joy, depth, intimacy, and excitement of the holiday season by sharing A Winter's Evening with Ryanhood.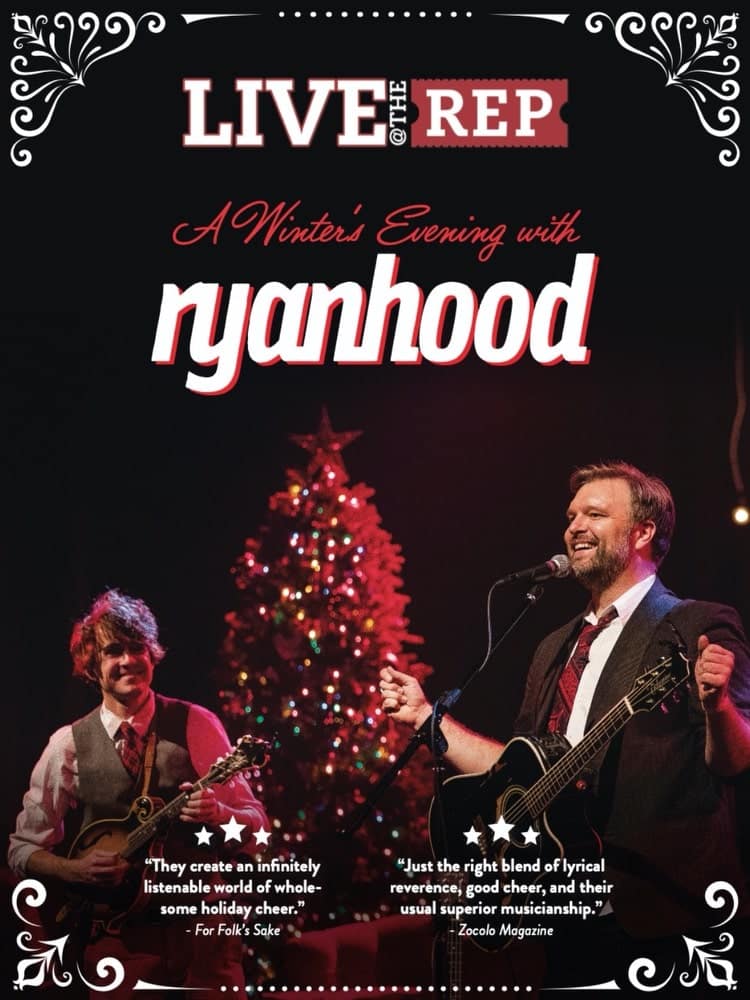 Performing at The Repertory Theatre on Friday, 12/16/22, and Saturday, 12/17/22, starting at 
7:30pm
. Tickets are $32 for REP members and
$40 for non-members.  The REP is located at 216 Quincy Circle
Seaside, FL 32459.
WHAT THEY'RE SAYING ABOUT "A WINTER'S EVENING WITH RYANHOOD"
"Chock full of joy… a seasonal delight." 
—Cover Lay Down
"They create an infinitely listenable world of wholesome holiday cheer." 
—For Folk's Sake 
 
"Just the right blend of lyrical reverence, good cheer, and their usual superior musicianship." 
—Zocolo Magazine 
"At once catchy yet profound . . . explores a full range of emotions and material." 
—Tucson Lifestyle 
A WINTER'S EVENING with RYANHOOD 2023
Dec 4 — Tucson, AZ
Dec 8 — Santa Fe, NM
Dec 9 — Albuquerque, NM
Dec 14 — Columbus, MS
Dec 15 — Auburn, AL
Dec 16 — Seaside, FL
Dec 17 — Seaside, FL
Dec 18 — Amelia Island, FL
Dec 21 — Phoenix, AZ
---
Visit LoveTheRep.com to learn more about this festive holiday event.
---