5 Pop-Up Hotels for an Amazing Vacation!
---
July 14, 2017
Go Where your heart takes you
We've all heard of pop-up shops, eateries, and exhibits—but pop-up hotels? Why not? Pop-up things seem to have become a mainstream concept that has proven to excite. Part of the reason may be the intimate, exclusive setting they emit, and these pop-up hotels really go above and beyond to deliver those characteristics for your next vacation.
Don't limit yourself to where you can go because you can't find the right hotel room! Indulge in the comfort and luxuries provided by top boutique hotels wherever and whenever you go with one of these five luxury pop-up hotels.
Blink by Black Tomato from Black Tomato on Vimeo.
Blink by Black Tomato
If your dream vacation is an escape "off the grid" to relax, escape the hustle and bustle of everyday life, casually explore the surroundings, and revitalize, then Black Tomato can make it a reality. Change the tune with a unique experience that will actually allow you to enjoy the atmosphere you're in. The high-end custom travel company has developed Blink, a convenient pop-up hotel that can be set up almost anywhere.
"Last year, we saw a growing trend in clients seeking hyperpersonalized experiences when they travel, whether that was searching for destinations and locations that were so remote that no one had traveled there before, having every part of their accommodation personalized to them, or experiencing tours that no one else has ever taken part of," says Black Tomato cofounder Tom Marchant. "We wanted to explore this further, and to give our clients the chance to have the most personalized travel experience."
Blink users have the opportunity to design their own temporary accommodation and have them set up in some of the world's most remote areas. When vacation is over, the pop-up hotel vanishes without a trace, leaving the environment pristine and enjoyable for others. Contact Black Tomato to plan your trip and explore more options.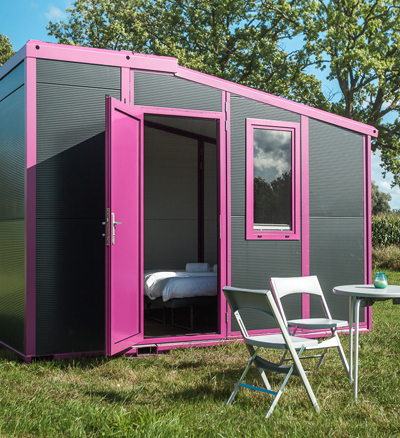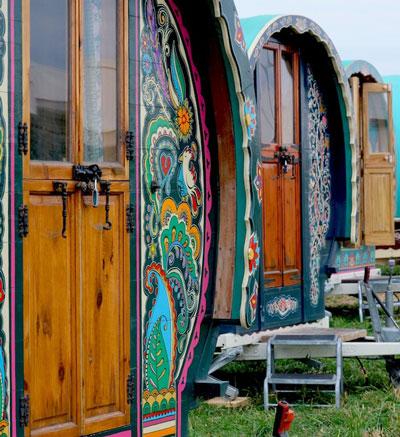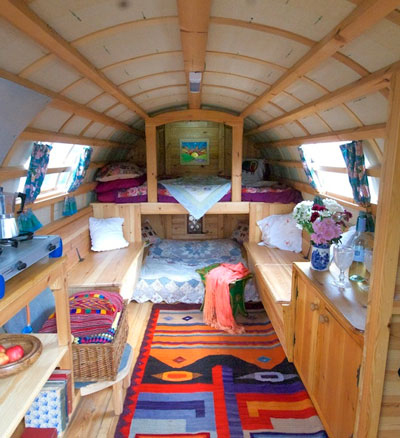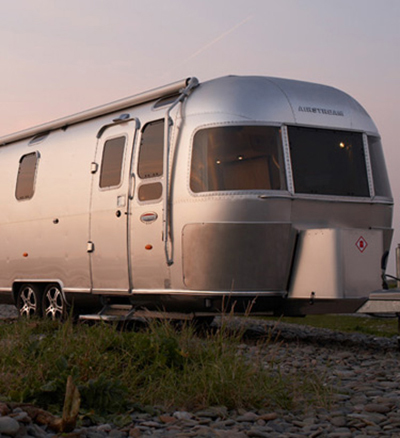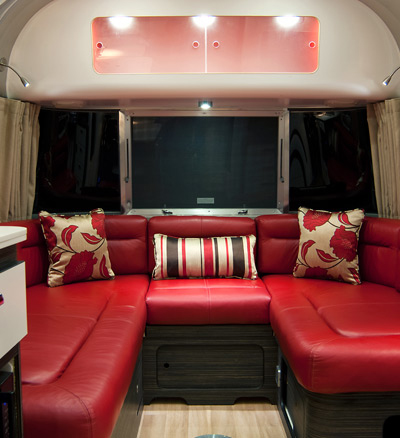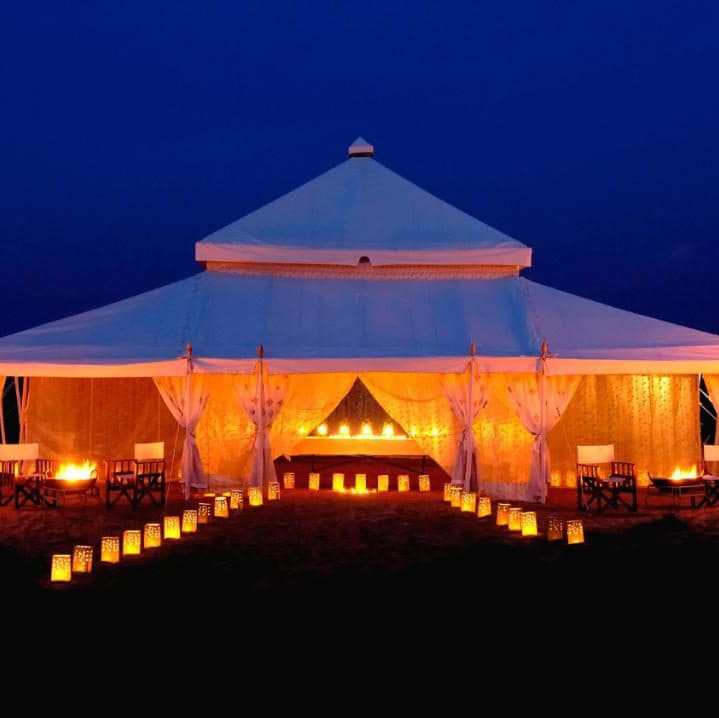 The Pop-Up Hotel
Summer is also known for festival season, and what better way to enjoy the experience than to camp on-site? Convenient as the name, The Pop-Up Hotel is a perfect solution for your festival stay or any summer getaway. Blending romance, luxury, and the thrill of camping out in this brilliant approach to "glamping," The Pop-Up Hotel gives you the services you would expect at a boutique hotel in your preferred location. Choose from roomy and stylish tent suites, tent houses, gypsy caravans, Airstream trailers, and more.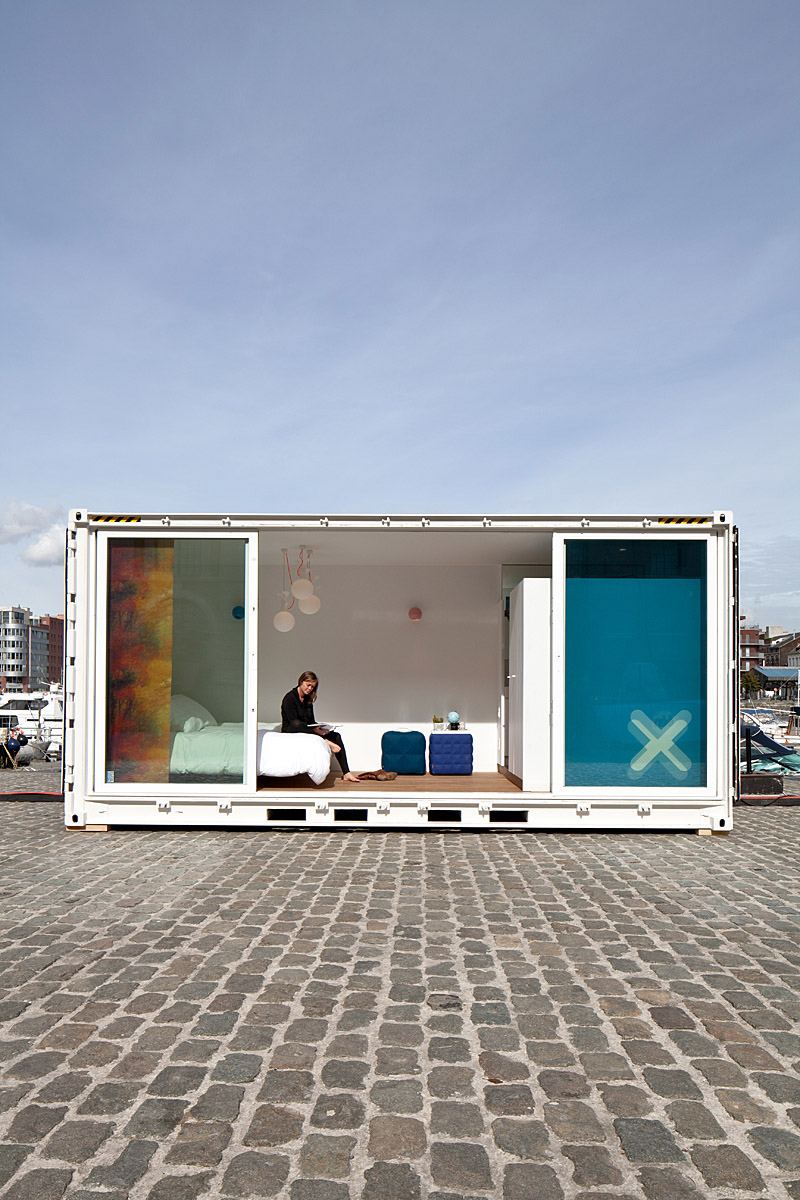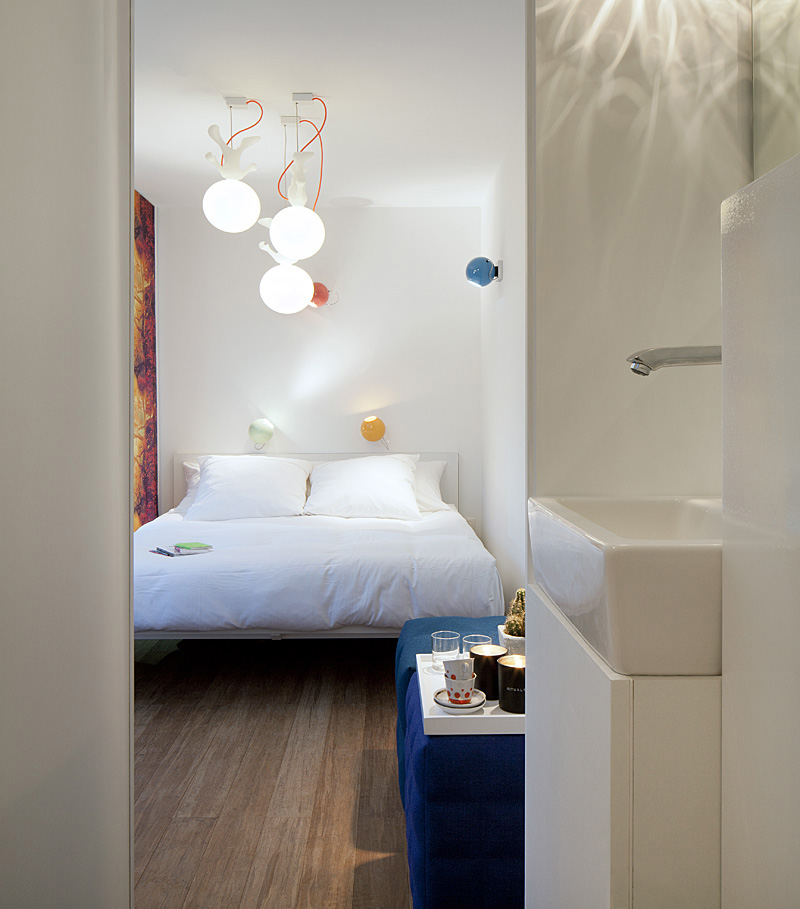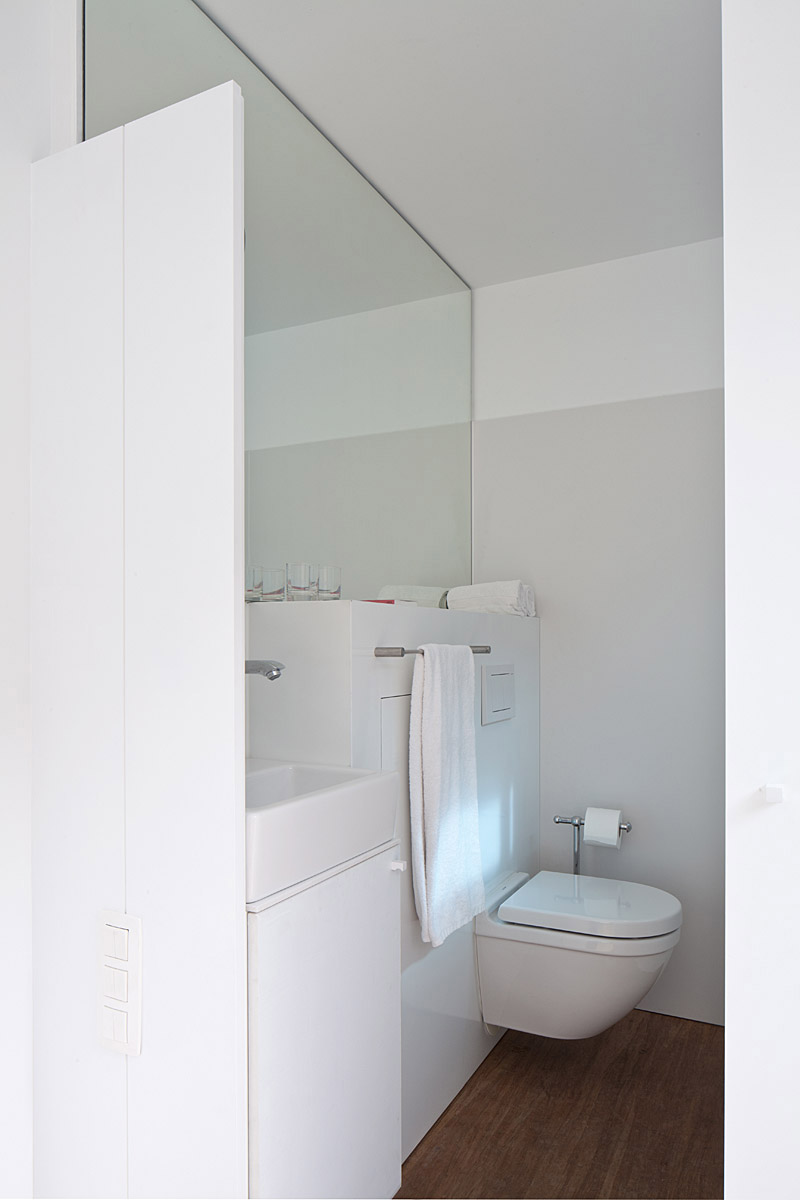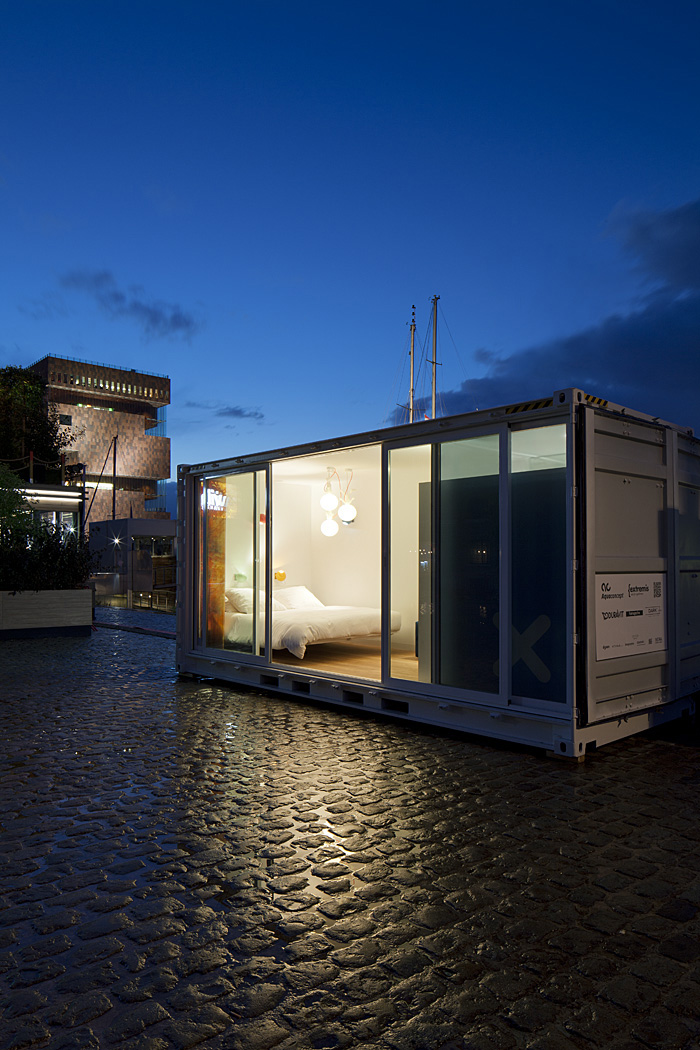 Sleeping Around
More than just "making an appearance," Sleeping Around is a unique European pop-up hotel that denotes exclusivity, flexibility, and innovation. This experience also comes with a strong element of surprise. Each of the company's luxurious "hotel rooms" is made from recycled storage containers—though you wouldn't be able to guess it from the luxurious modern appeal. Each room is equipped with a box-spring bed, rain shower, iPod docking station, and air conditioning. Sleeping Around provides a relaxing "hotel" experience so you can focus on connecting with the culture of the area you're in, which changes as Sleeping Around travels across the continent. What more could you need? Visit their website to see where and how to book your stay.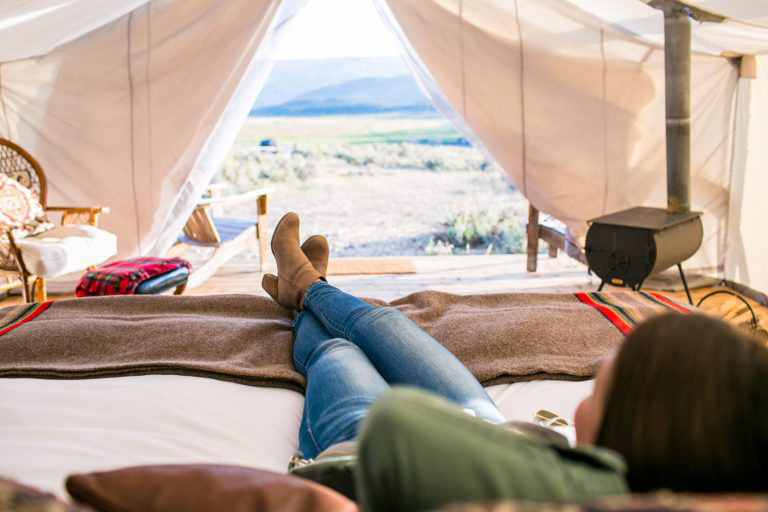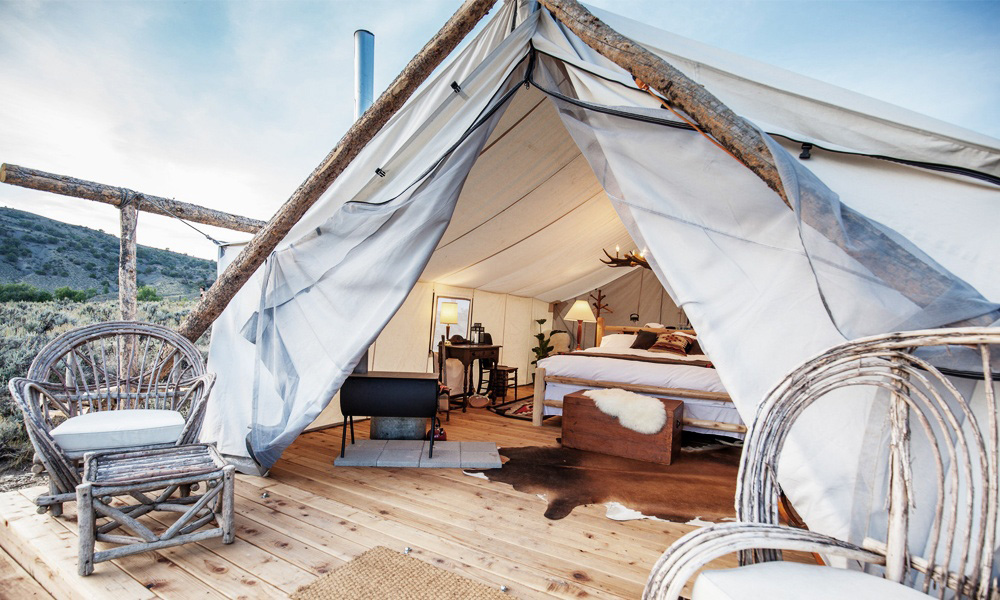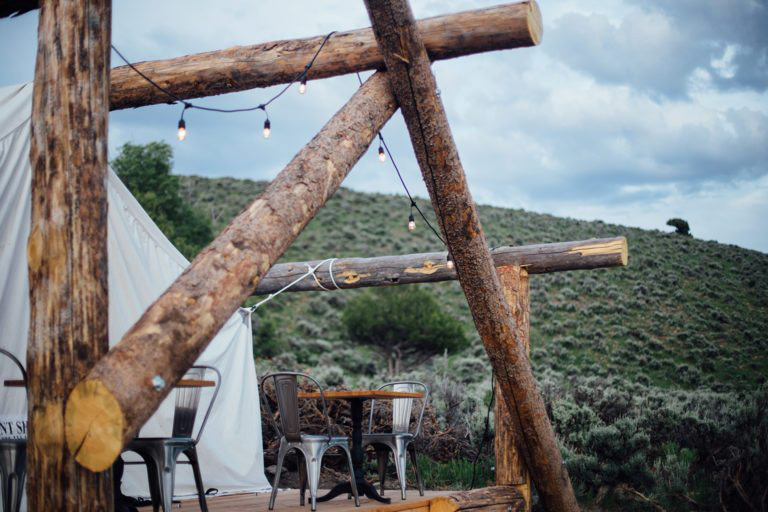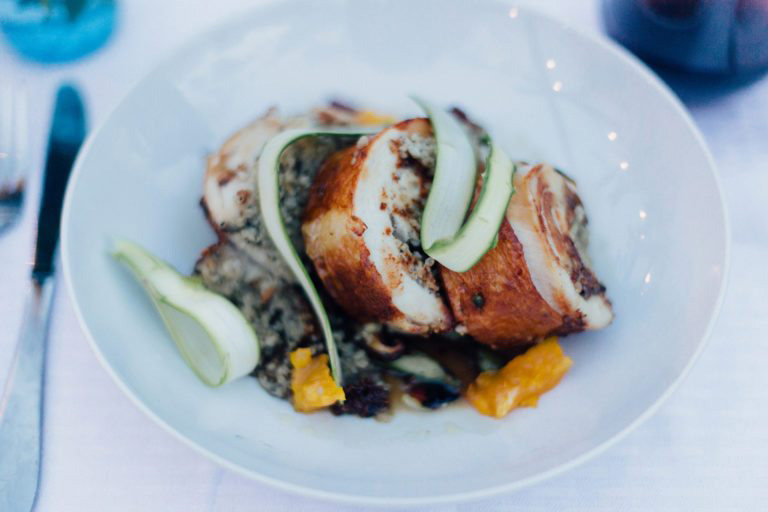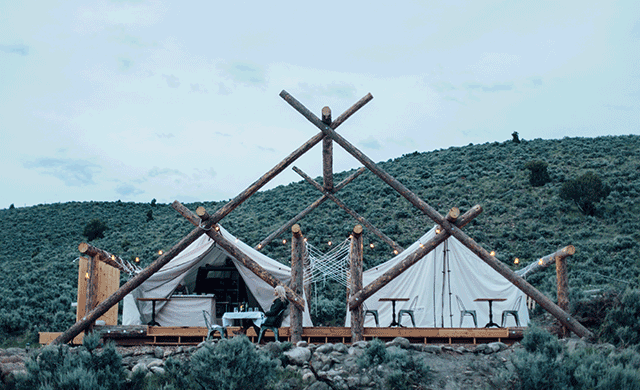 Collective Retreats
Sleep in luxury and wake up inspired when you plan your stay with Collective Retreats. Differing from many other "glamping" services, Collective Retreats has perfected the concept. Choose from inspiring destinations across the USA where you wouldn't even be able to find a hotel, and go camping without roughing it. The walls of the tents are made of thick canvas and each one is furnished with wood floors, electricity, an antler chandelier, 1500-thread-count Egyptian cotton linens on plush beds, Turkish hotel spa towels, and a gourmet French press coffee bar, so you don't have to give up the amenities you want when you go on vacation. Also, forget about the MREs you've been acquainted with during your childhood camping trips. With Collective Retreats, world-class chefs bring you seasonal, local dining. Now that's glamping!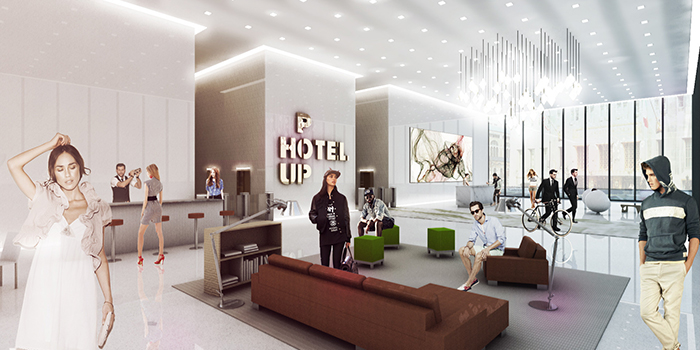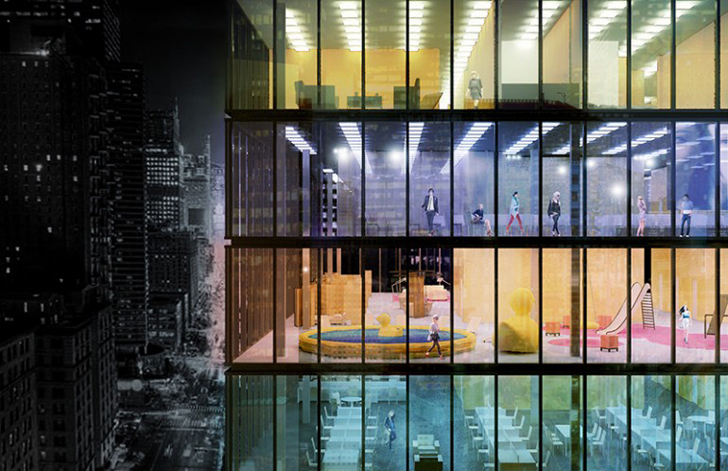 Pink Cloud
If you can't pass up a good summer vacation in the city and want to experience the fun pop-up hotel trend, then this option might be perfect for you. Pink Cloud has come up with a clever pop-up hotel concept that can easily convert vacant commercial real estate and office spaces throughout Manhattan (and really, any city) into hotel rooms. The idea is to temporarily use the space without permanently taking over, giving the landlord a perfect solution to rent out their deserted space and maintain cash flow on the months that they are vacant—without having to be tied down. Since it's still in the concept phase, check for updates from Pink Cloud as they come in on their website so you can snag your reservation when they hit the market!
PinkCloud.dk
---