Seaside Dance Festival 2017
---
May 3, 2017
Get in the rhythm
Photo Courtesy of Shelly Swanger
Share your passion for movement when you put on your dancing shoes and get ready to groove to the beat of the waves and good music on the weekend of May 5–7 at the Seaside Dance Festival presented by the Merchants of SEASIDE in Santa Rosa Beach, Florida.
The annual three-night festival seems to bring in professional dancers and guest artists from around the globe to the Seaside Amphitheater for a weekend of celebration and exceptional dance artistry. It's like a talent show, but on a much larger scale, featuring renowned dancers and dance companies. The best part is that the lectures, demonstrations, performances, and documentary films each night are free and open to the public.
International program director of Bolshoi Ballet Academy of Moscow and répétiteur for the Robert Joffrey & Gerald Arpino Foundation, Davis Robertson, will be returning this year as the festival's guest artist. He'll be joined by new and returning talent who will perform famous choreographed works on the Amphitheatre stage.
Other guests include artists from Alvin Ailey American Dance Theatre, American Repertory Ballet, Complexions Contemporary Ballet, Dance Theatre of Harlem, Miami City Ballet, New York City Ballet, Patrick O'Brien Company, Richmod Ballet, Seán Curran Company, Subtle Changes New York, and more. In addition, Joffrey Ballet Concert Group alumni, who have mesmerized audiences the past two years with their performances in Seaside, will return to perform "Light Rain" choreographed by the company's cofounder Gerald Arpino.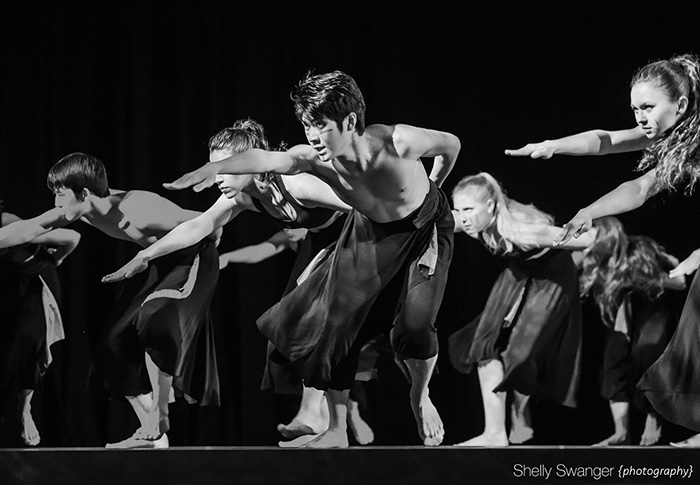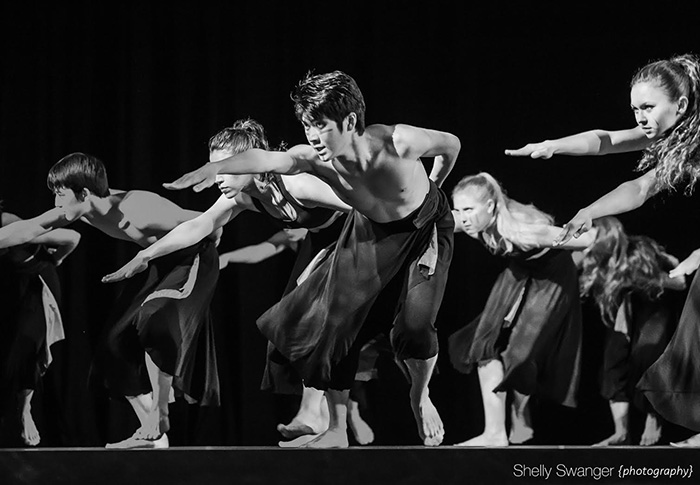 On Friday, May 5 at 6 p.m., audience members can join the conversation during a lecture performance and demonstration all about dance, from modern and jazz to classical ballet. World-class, professional dance artists will be available to answer questions during a warm-up expo and open discussion in the Seaside Amphitheater. "This is an opportunity for curious dancers, members of the community and visitors to get to know more about the arts, and for a young audience to get to know the 'stars'—the artists themselves," said Robertson, who travels the world and teaches in countries such as Russia and Italy. "Audience participants will be exposed to different forms and different types of dance for an incredible, unique opportunity to get to know the dance stars as well as receive a wonderful introduction to the dance world."
On Saturday, May 6 at 6:30 p.m., Seaside is honored once again to offer a one-and-a-half-hour, energy-packed performance showcase, popping with dance variety and delighting all ages. This magnificent night under the stars is tailor-made for serious dance aficionados or those who simply enjoy performing arts entertainment. Robertson brings back guest artists and professional dancers from all around the world who converge in Seaside for an action-packed performance of the latest dance genres and beloved classics. Exceptional artistry will feature choreographed works in ballet, contemporary, tap, hip hop, jazz, modern, neo-classical and more.
Highlights of the show will include Robertson and a guest artist who will perform a duet to an original piece, "Setting Sun," tapper Jason Bernard of the New York City Ballet, a return performance by Daniel White of the Richmond Ballet, former Joffrey Ballet Concert Group dancer and assistant director of M.A.D.D. Rhythms in Chicago's Jumaane Taylor, Natia and Clifford Williams from Complexions Contemporary Ballet, Chrystyn Fentroy and Jorge Velez of the Dance Theatre of Harlem, and Jennifer Kronenberg and Carlos Guerra from Miami City Ballet.
Sunday, May 7 at 7:45 p.m., the Seaside Dance Festival culminates in a Roger Jeffrey short film and documentary which will precede a full-length family, dance-themed movie screening of Singin' in the Rain. Guests can bring lawn chairs, blankets, and dinner or snacks to enjoy another relaxing evening under the stars.
This signature dance festival weekend is the result of perpetual success and overflowing audiences for past Seaside Dance Festival performances, and is the brainchild of Seaside cofounder and patron of the arts Daryl Davis. Davis was inspired originally to bring dance performers to Seaside to help cultivate more dance appreciation in South Walton communities as well as involve the local community. It has now become an annual event, a new Seaside tradition.
---