20th Anniversary Seaside School Race Weekend Surpasses Expectations with Over $700K Raised
---
March 29, 2022
2022 Seaside School Race Weekend
SANTA ROSA BEACH, Fla. – On a sunny and brisk Sunday, February 20th, 2022, 3,200 runners from the local area and 40 states took their places at the start line in the New Urbanism town of Seaside, Florida, to participate in the 20th running of the Seaside School Half Marathon and 5K. The Seaside School Foundation proudly reports that over $700,000 was raised to benefit the Seaside School, Inc., through Seaside Race Weekend efforts.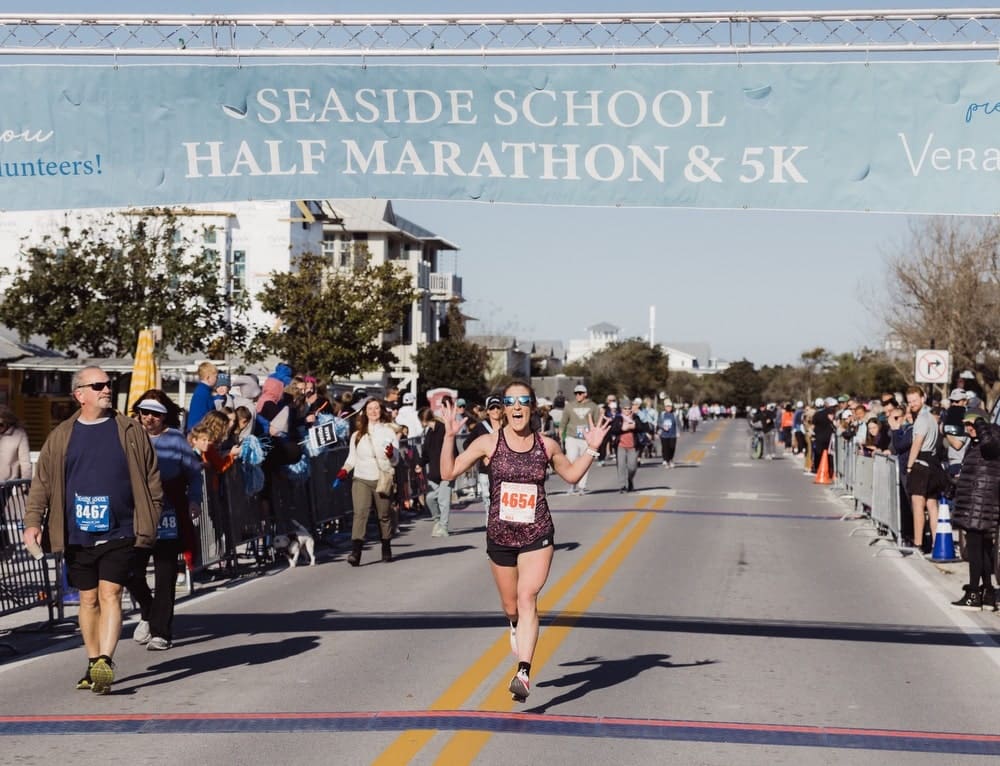 100% of the funds raised from the race weekend benefit the Seaside School Foundation, which supports the ongoing operational needs, endowment and capital projects for the Seaside Neighborhood School and Seacoast Collegiate High School. The Seaside School, the oldest operating charter school and #3 combination school in the State of Florida, is a tuition-free, public charter school serving students across Walton County.
"The money raised during the race weekend is critical to keeping our school doors open" said Patrick McCarthy, President of the Seaside School Foundation. "Hundreds of students rely on this annual fundraising event. Without the race and the community that supports it, Seaside Neighborhood School and Seacoast Collegiate High School could not provide their unique student experience and reach such high levels of student achievement."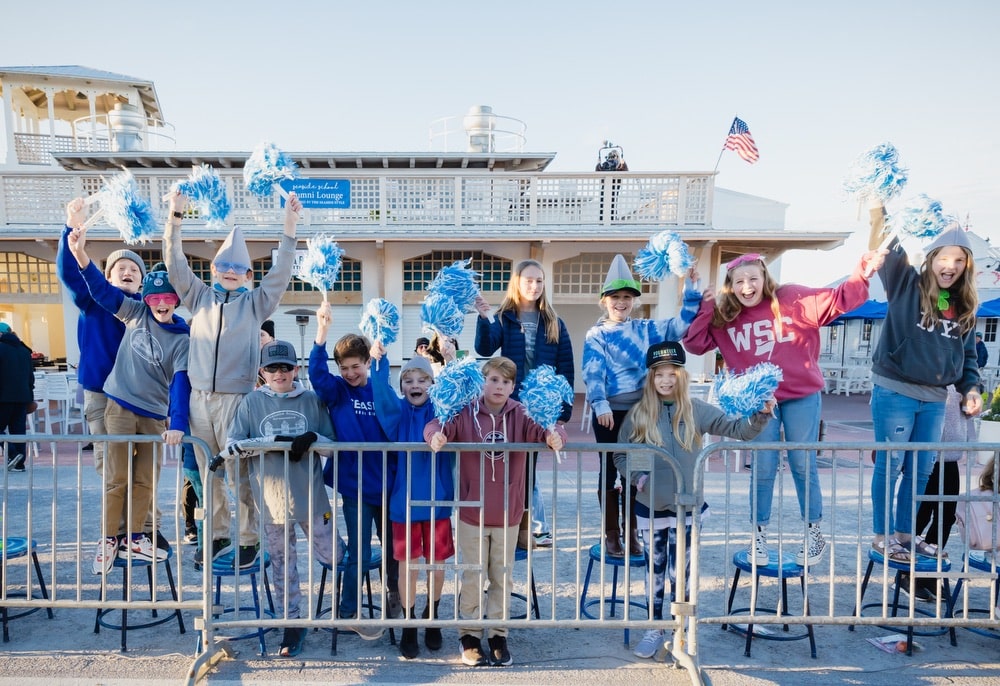 Half Marathon male champion Steven Cornelius, 41, of Valparaiso, FL, sprinted his way into first place, finishing the half marathon in 1:12:00.01. The women's half marathon winner, Rachel Kennedy, 33, of Fort Walton Beach, FL, finished strong with a time of 1:25:54.74. Jacob Russell Lister, 23, of Birmingham, AL won the male division of the 5K race with a time of 15:00.26 and Scarlett Griffin, 13, of Santa Rosa Beach, FL, was the women's 5K winner with a time of 20:36.84. Additionally, Seaside School 8th grade student Calvin Chilton finished fifth in the 5K with a time of 19:32.71 and William Justiss, 8th grader at Seaside School, completed the Half Marathon in 1:49:37.72.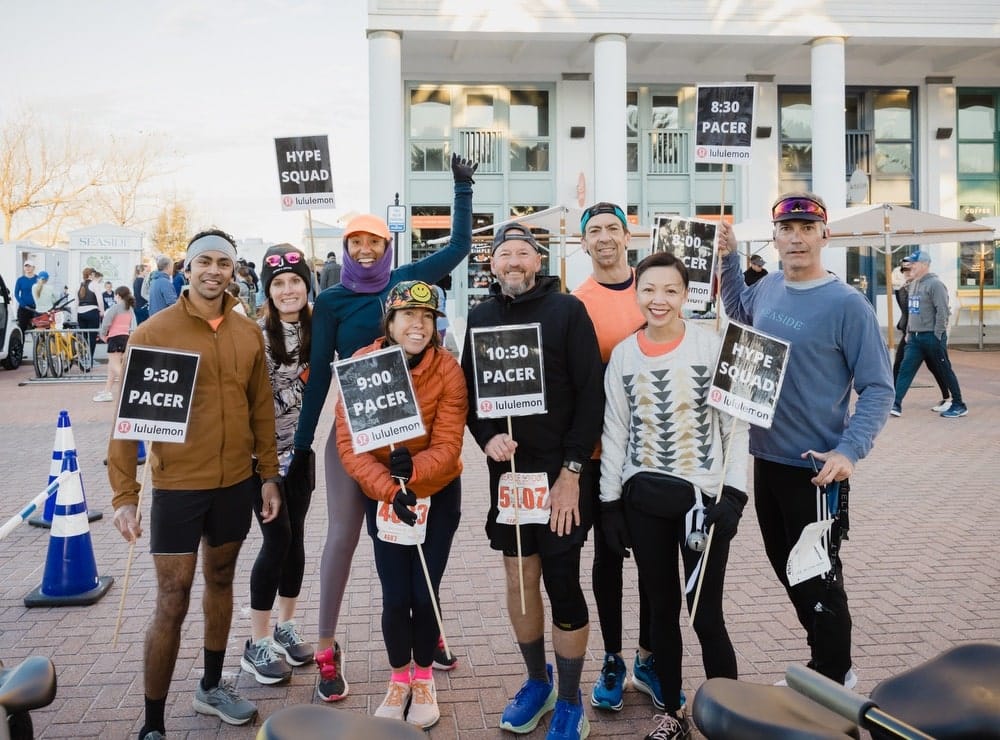 "Our community of runners, supporters, volunteers, students and staff were excited to be back in person, celebrating the race weekend as well as our acclaimed Taste of the Race culinary event," said Teresa Horton, Executive Director of the Seaside Schools Foundation. "The Seaside School is fortunate to be part of such a philanthropic community that rallied to raise significant funds that are essential to our operation and allow us to thrive in a very special way."
The charity race weekend kicked off on Friday, February 18th with an evening under the stars at the annual race pre-party, Taste of the Race hosted by Tom Glavine, Major League Baseball Hall of Famer and former Atlanta Braves' pitcher and the Corchis Family, owners of Amici 30A Italian Kitchen and Amigo's 30A Mexican Kitchen restaurants. Nearly 700 party-goers attended the Seaside party and fifteen local chefs competed for top culinary awards. Wild Bill's Beach Dogs won the coveted Chef's Choice Award with the dish of Wagyu Beef Loaded Frito Pie. The People's Choice Award went to The Red Bar with their array of dishes including, smoked tuna dip, smoked salmon + shrimp and crawfish + crab pasta.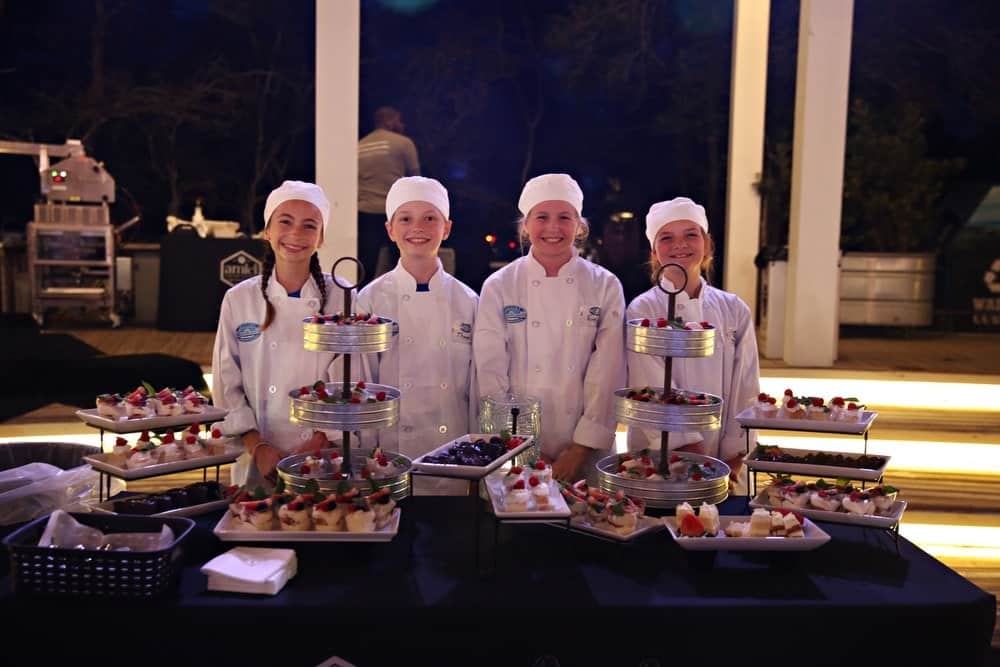 "We were excited to bring back Taste of the Race for the 2022 race weekend, and as usual our amazing local chefs representing 15 local restaurants knocked it out of the park," said Tom Glavine, host of the Taste of the Race event, Seaside School Board Member, proud Seaside School parent, Major League Baseball Hall of Famer, and former Atlanta Braves' pitcher.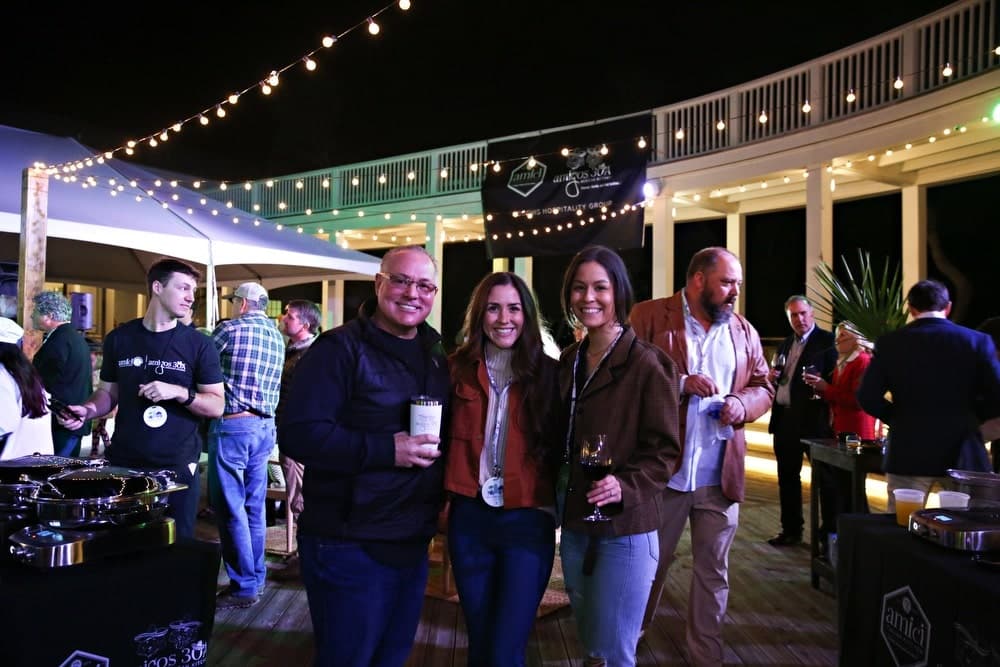 "Our local culinary community, led by the talented and generous Corchis family, provided a night full of delicious food to over 700 guests. The continued support of our local restaurant community and sponsors is instrumental to the Seaside School and its culinary program. We are fortunate to have this type of support, year in and year out!"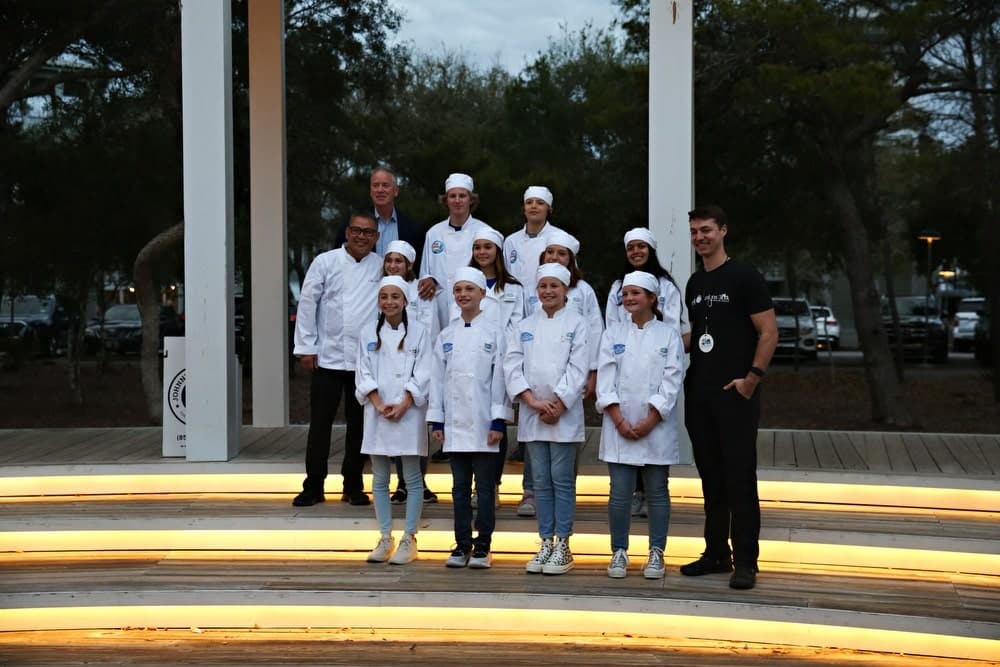 The 2022 finish line after-party in Seaside featured live music by The Scott Rockwood Band, complimentary beer by Grayton Beer Company, and post-race food catered by Great Southern Cafe's Chicken Shack. This fun atmosphere pulled in thousands of family members and friends of runners to celebrate their achievements.
"Events like the Seaside School race are incredibly important to our community," says Matt Algarin, director of communications for the Walton County Tourism Department. "This event not only shines a spotlight on Seaside and its charm, but the direct support to our community from attendees provides a welcomed boost to restaurants, boutiques and our accommodation partners during a slower time of year."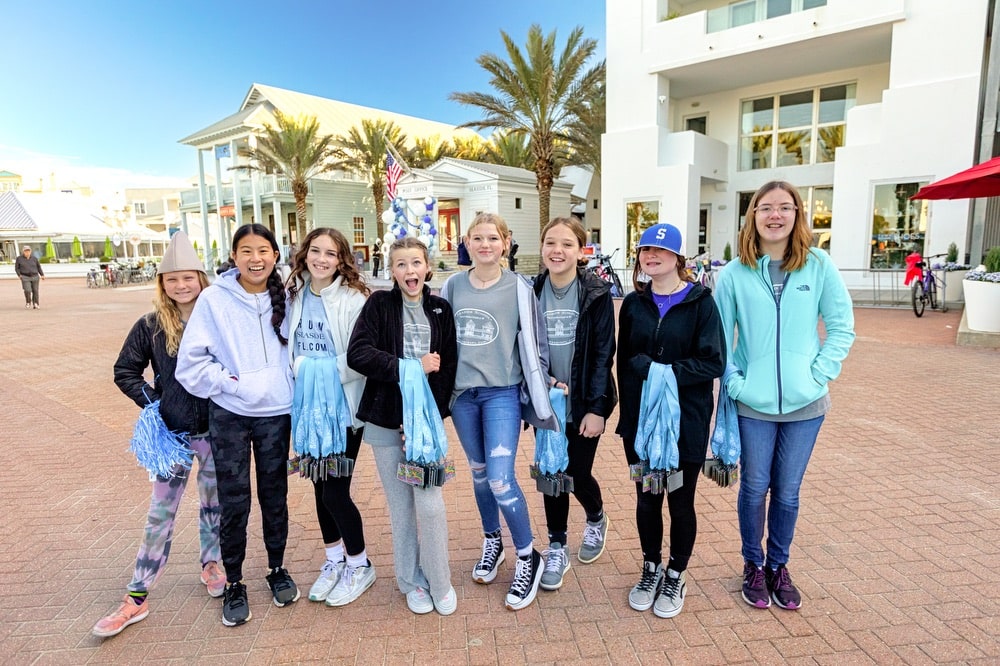 670 volunteers worked tirelessly to ensure a successful race weekend.
Official race results of all finishing participants are available on the Seaside School Half Marathon & 5K website at https://runseasidefl.com/race-results/.
Dates and registration information for the 2023 events will be available soon at runseasidefl.com.
---
ABOUT THE SEASIDE SCHOOL HALF MARATHON & 5K
The Seaside School Half Marathon & 5K is the annual charity race fundraiser that supports the Seaside Schools Foundation. Every year, the gap between the Seaside School standard of excellence and the funding provided by the state seems to grow more and more. There are either funding cuts or the schools simply want more for the students. In any case, the shortfall is significant each year. Participation and support of the annual fundraisers provides middle school and high school students in Walton County, Florida the opportunity to participate in elective classes for gardening, music, creative and culinary art, an award-winning robotics program, advanced placement classes as well as career-readiness industry certification courses.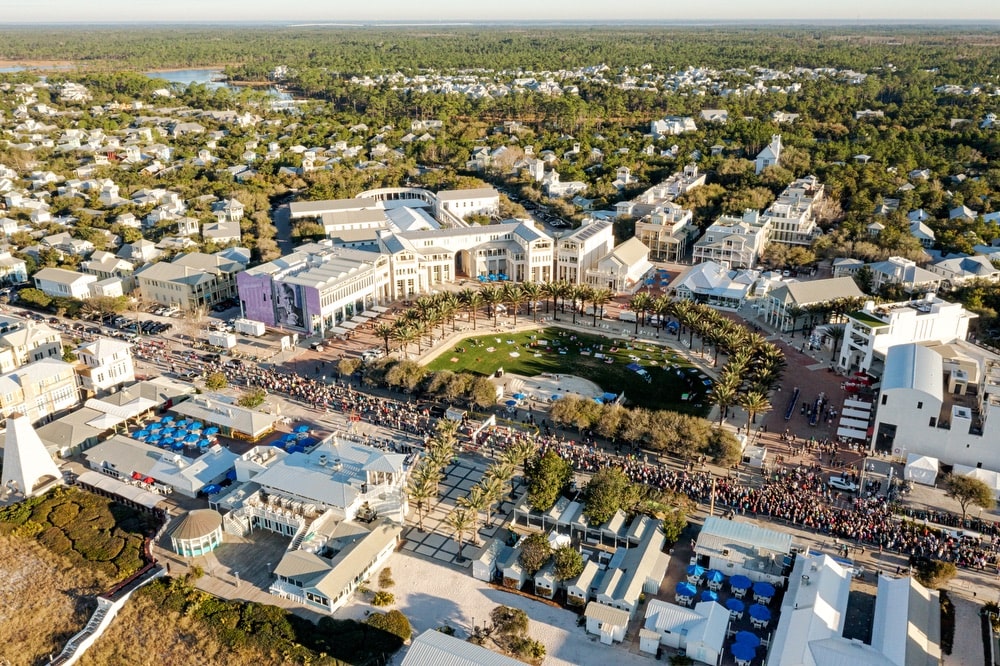 ABOUT THE SEASIDE SCHOOLS
Founded in 1996, The Seaside School, Inc. was one of the first and is now one of the oldest surviving public charter schools in the state of Florida. Its original goal was simple – create a school to address the need for better middle school education in Walton County – and it hasn't stopped since. Seaside School now has over 375 students across two campuses serving grades 5th through 12th. Seaside Neighborhood School serves 5th through 8th grades and is located in the iconic beach town of Seaside, Florida. Located on the campus of nearby Northwest Florida State College, Seacoast Collegiate High School serves 9th through 12th grades offering students the ability to graduate high school with an associate college degree.
The vision of The Seaside School is to maintain a small school with faculty knowledgeable about each student's abilities and challenges, so that they can offer increased support to each student to meet those challenges and increase their skills to perform successfully in all academic areas. The Board of Directors seeks to sustain an educational community where an emphasis on academic excellence is complemented by the concern for each learner's personal growth and intellectual, aesthetic and psychological development. The curriculum is developmentally responsive – actively engaging students in learning skills in context, integrative – directing students to connect learning to daily lives, and exploratory – enabling students to discover their abilities, interests, learning styles, and ways that they can make contributions to society.
---