150 Restaurants You Need to Visit Before You Die
---
September 27, 2019
There's something about traveling around the world—you experience new life-changing adventures and see the most breathtaking views. But there's something even more eye-opening about tasting the most exquisite culinary creations from the local restaurants on your travels. We got a chance to sit down with Amélie Vincent of The Foodalist to talk about her new book, 150 Restaurants You Need to Visit Before You Die, and we've outlined some of her picks that are on the top of our bucket list. Be sure to have your passport ready, because these restaurants will have you booking a flight immediately to take a bite out of the culture!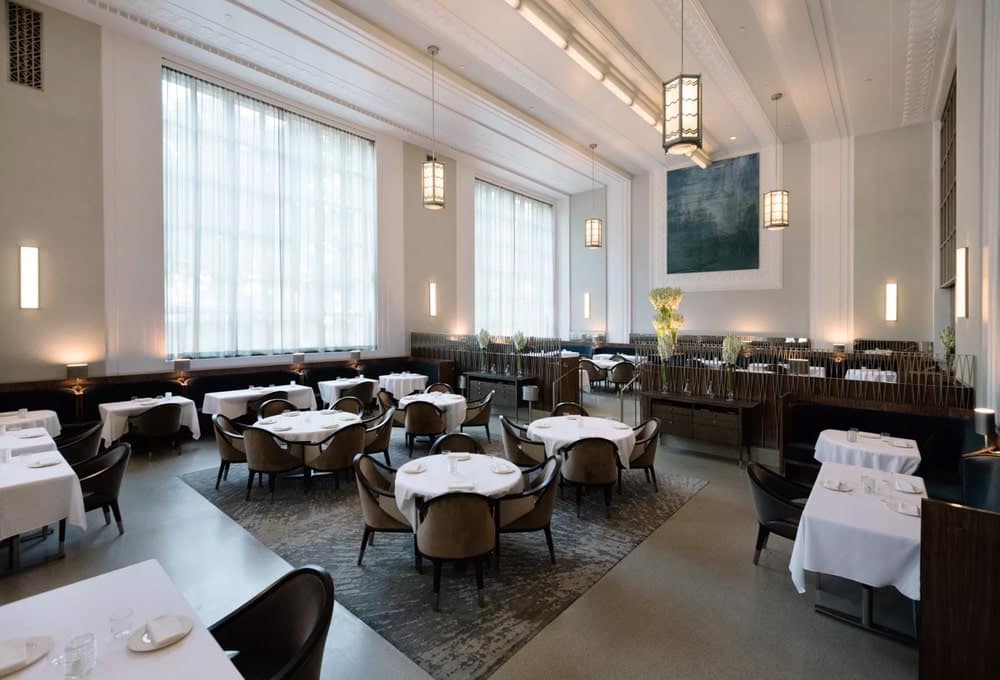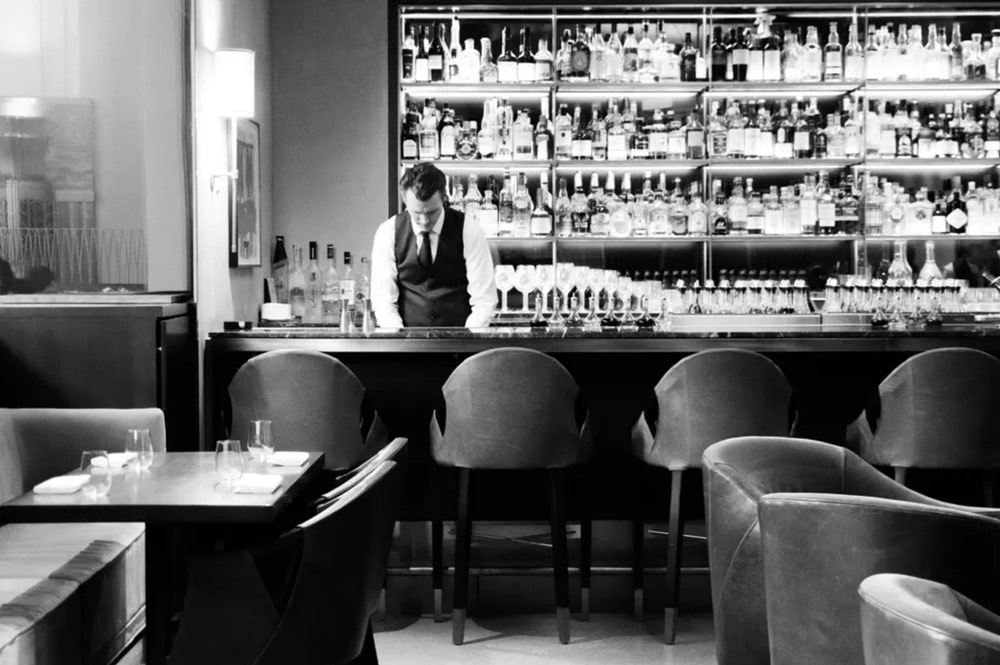 Eleven Madison Park – New York, NY
Eleven Madison Park is a fine-dining restaurant located in the heart of New York City that overlooks one of the most beautiful parks in Manhattan and sits at the base of a historic Art Deco building on the corner of 24th Street and Madison Avenue. The restaurant has been owned by Chef Daniel Humm and restaurateur Will Guidara since 2011. During that time, it has evolved considerably both in food and in experience. Today, the restaurant offers an eight- to ten-course menu in the main dining room, but guests can also visit the bar for a more abbreviated tasting menu, light snacks, cocktails, or a glass of wine.
Amélie's Pro Tip: "In this former bank in a landmark Art Deco building, you can mingle with New York's most stylish crowd."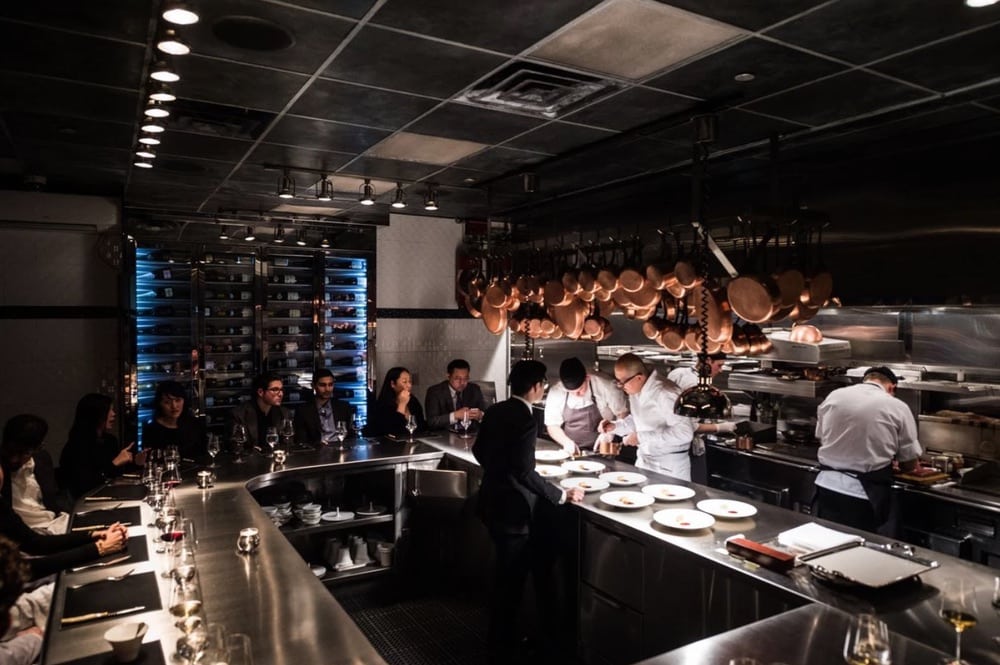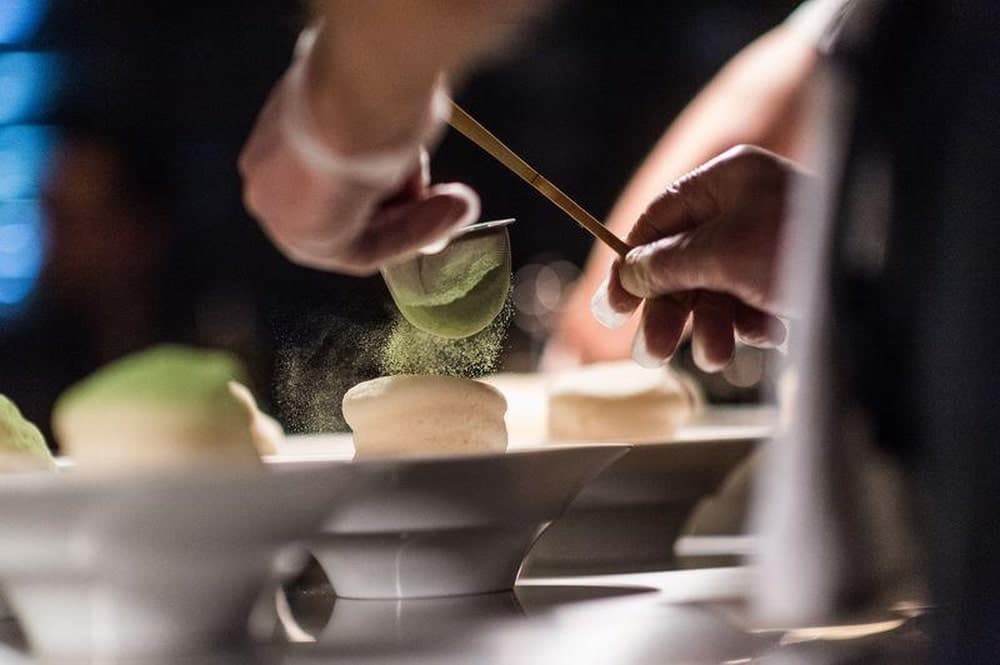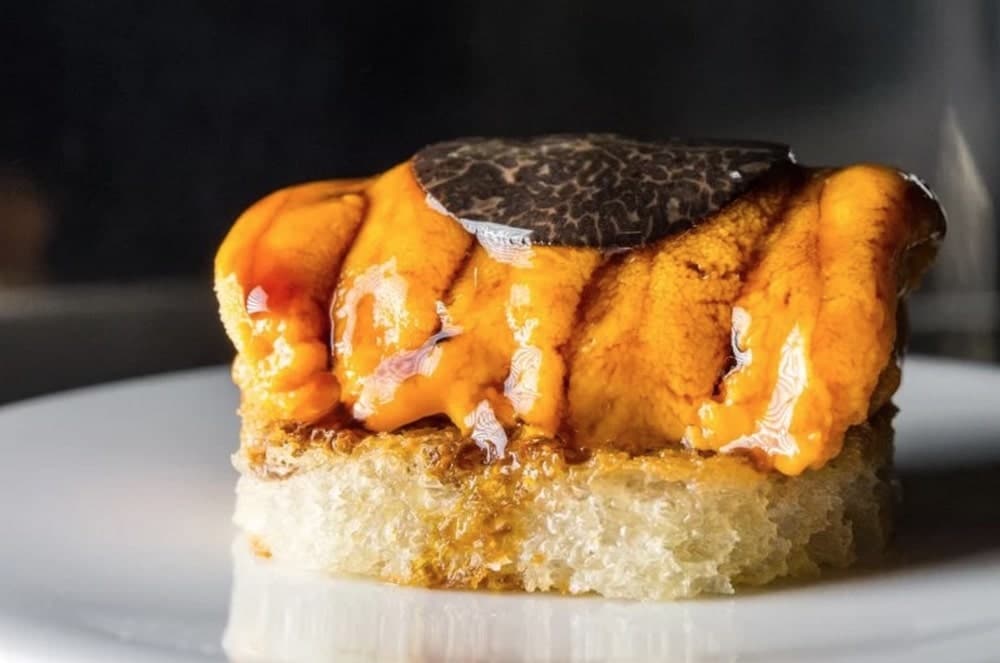 The Chef's Table at Brooklyn Fare – Brooklyn, NY
Brooklyn Fare is the dream and vision of Moe Issa. Raised in Brooklyn, Moe witnessed the neighborhood blossom into a burgeoning residential community. While the number of residents increased quickly, the availability of quality food hasn't kept pace. Moe recognized the need for a reliable grocery store and has set out to develop Brooklyn Fare from that intention.
The goal at Brooklyn Fare is to merge the gourmet with the familiar, providing fresh, delicious groceries and prepared foods at approachable prices, with the perks and services of an old-school neighborhood grocer. Initially based in the heart of downtown Brooklyn, Brooklyn Fare has expanded to service midtown Manhattan and the West Village with personable counter-service and delivery.
Amélie's Pro Tip: "This is a wonderful opportunity to experience an interactive moment with the chef, with no note-taking or photography allowed."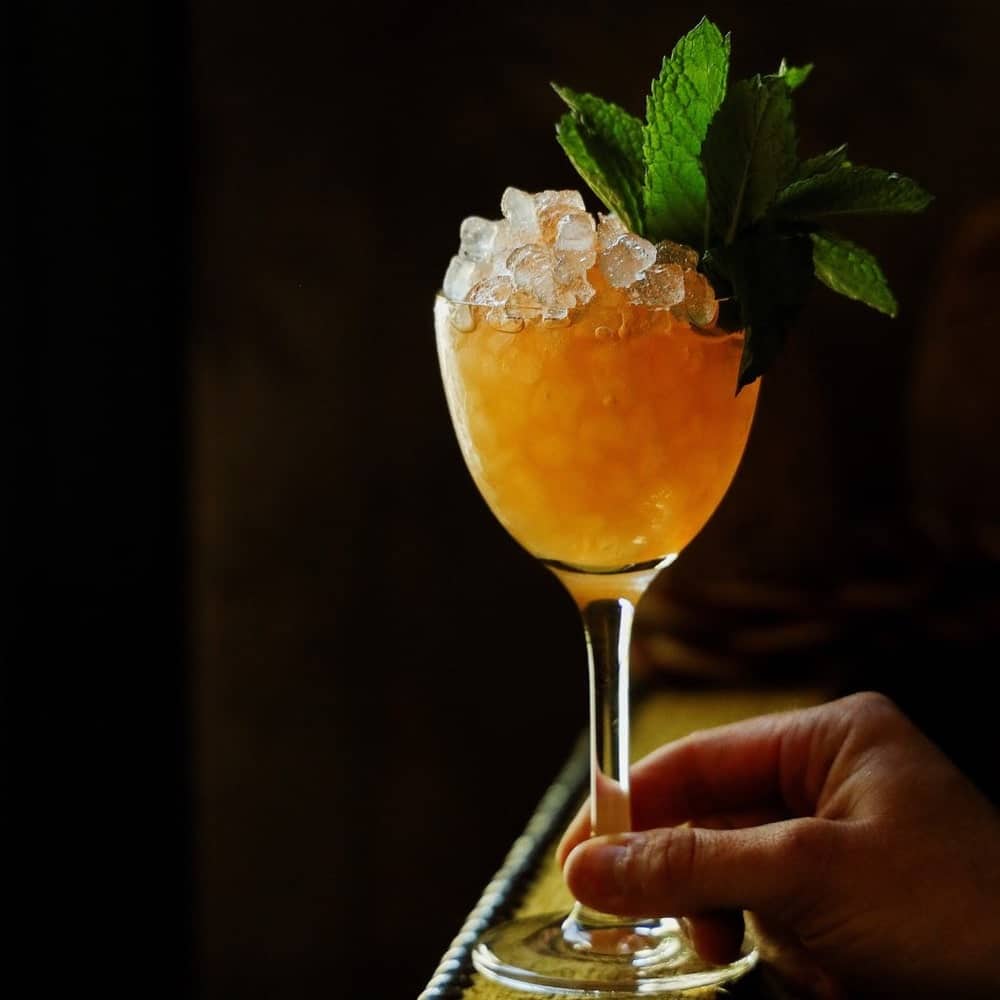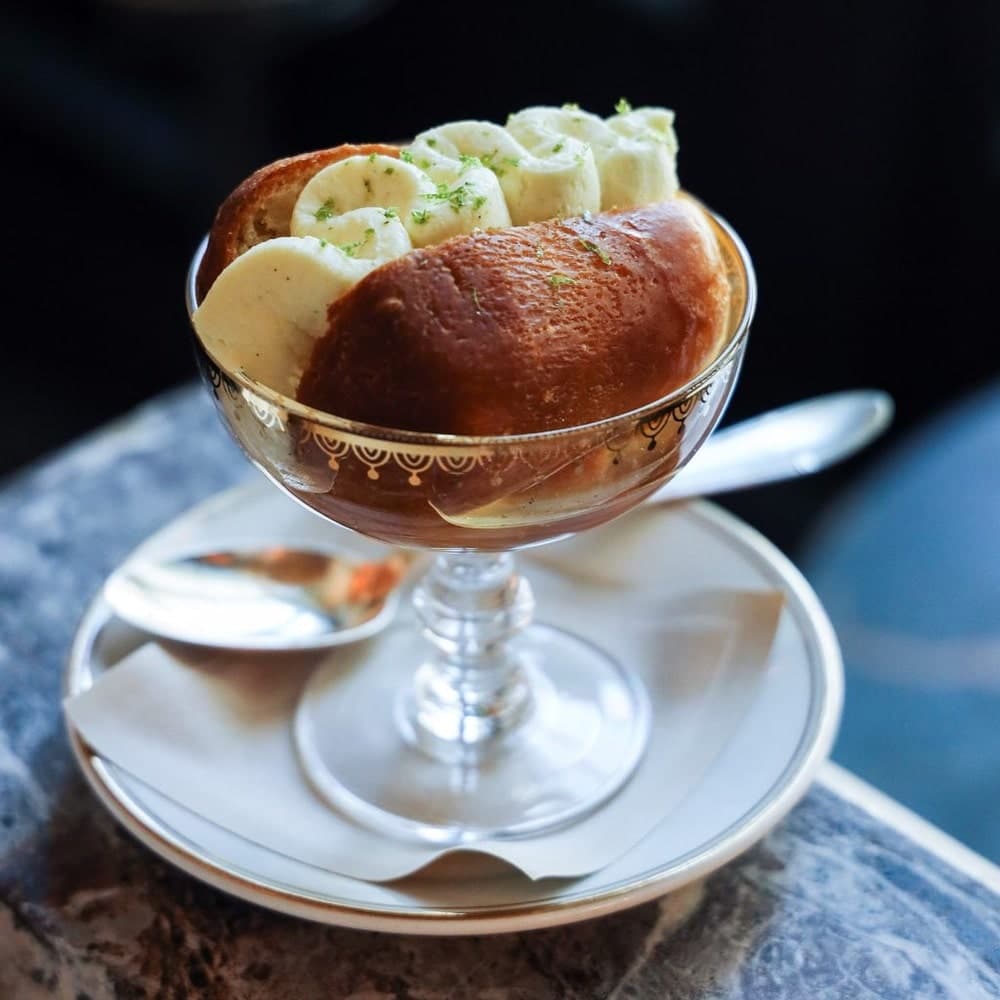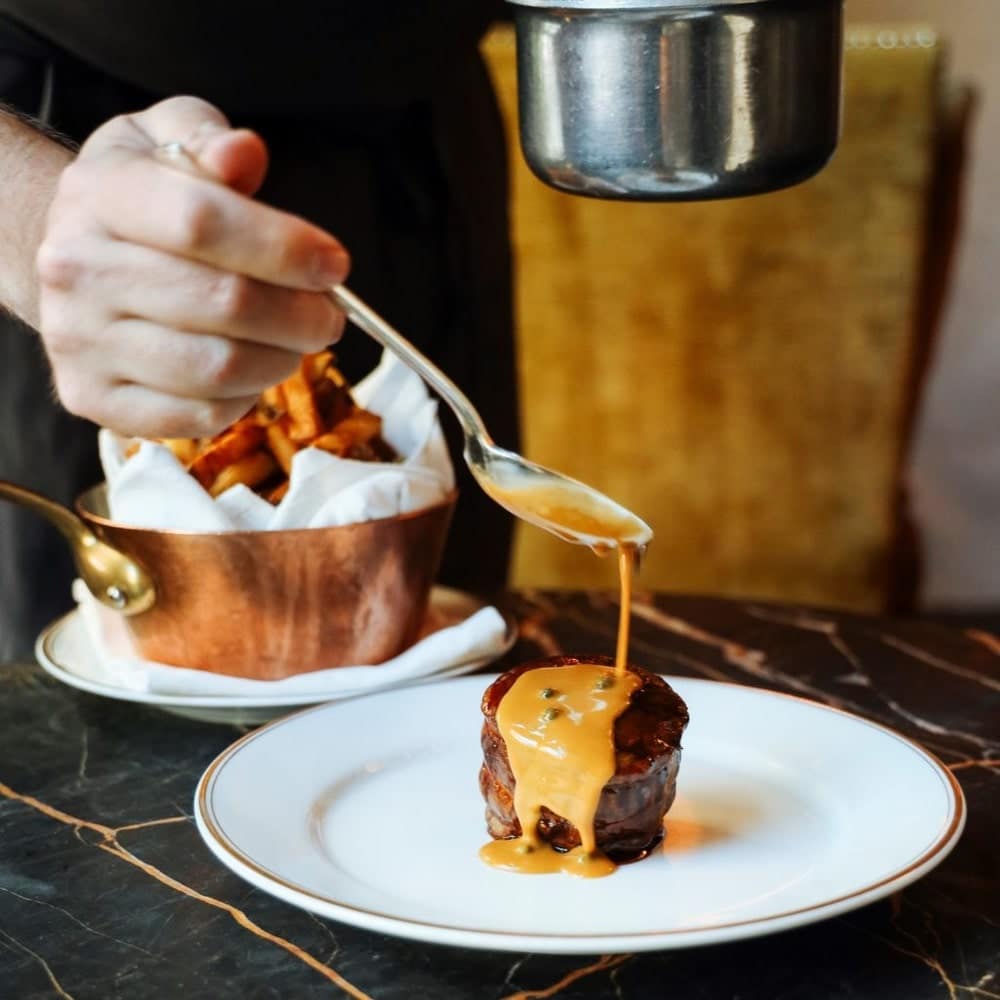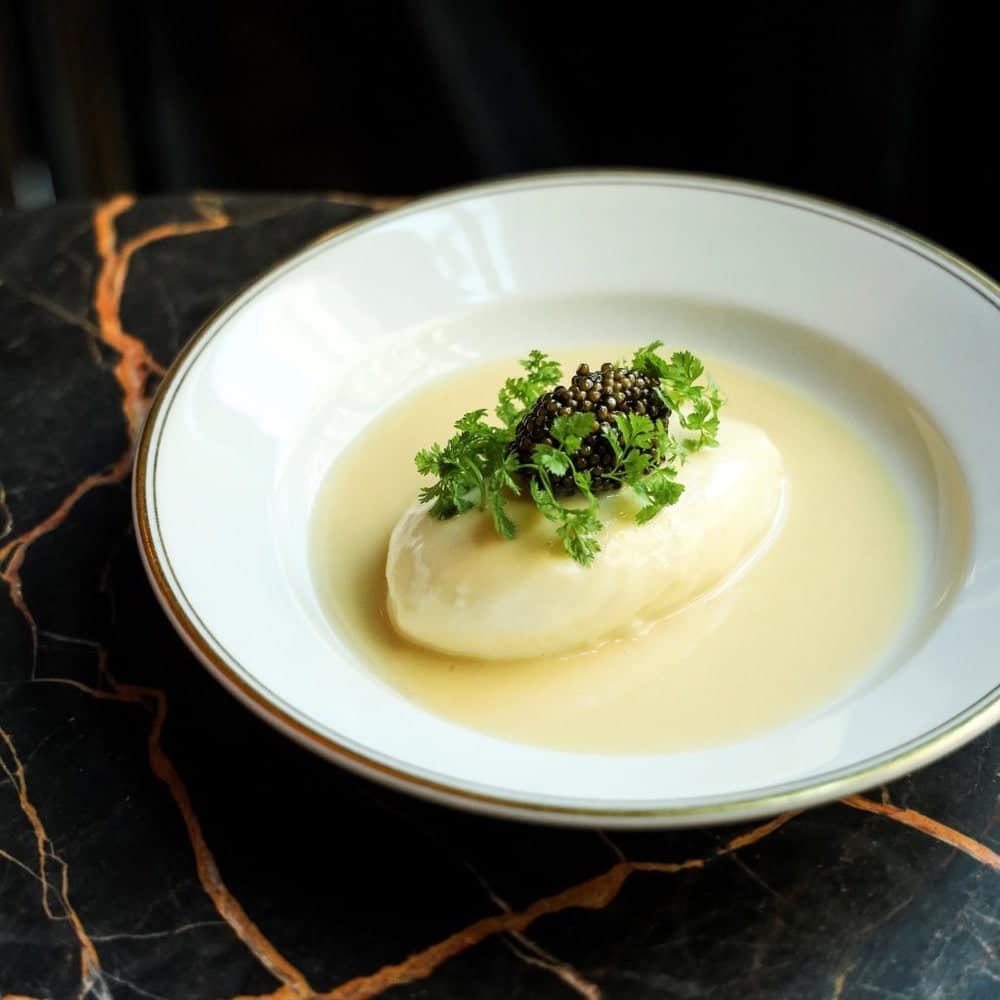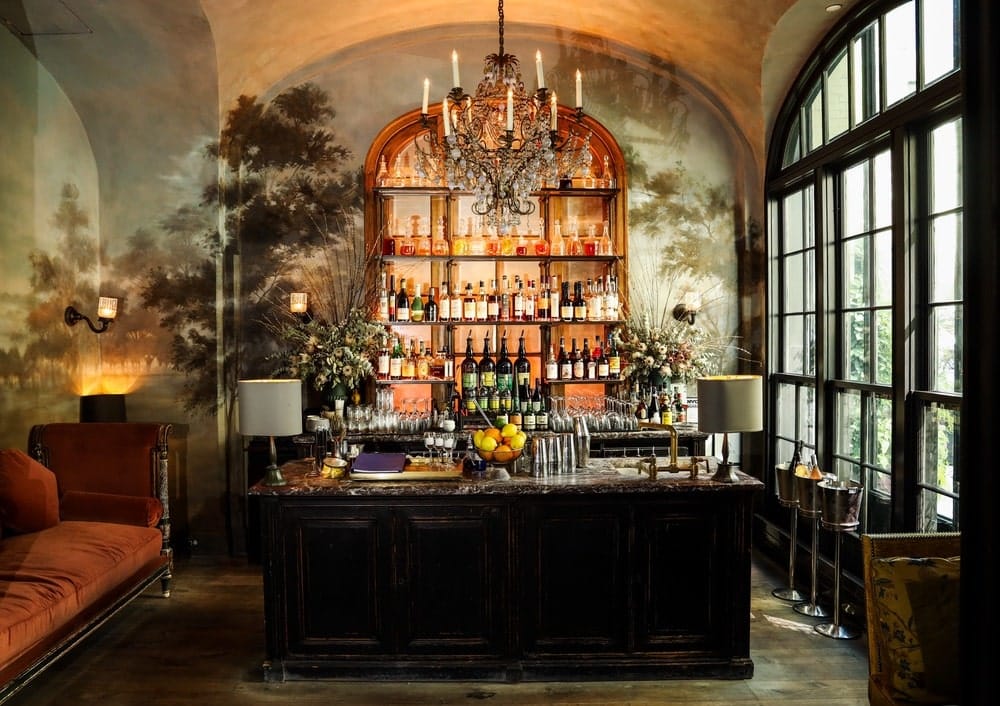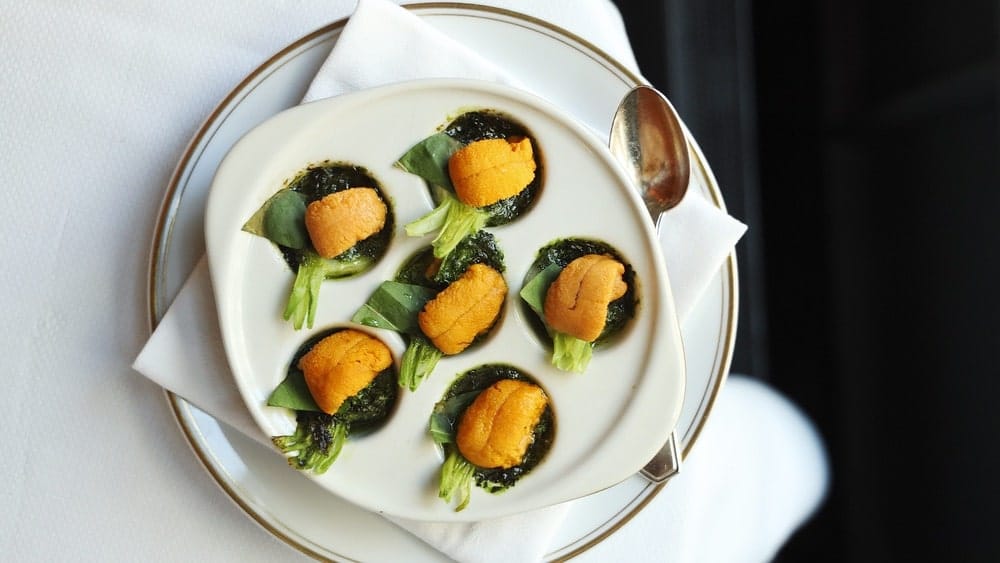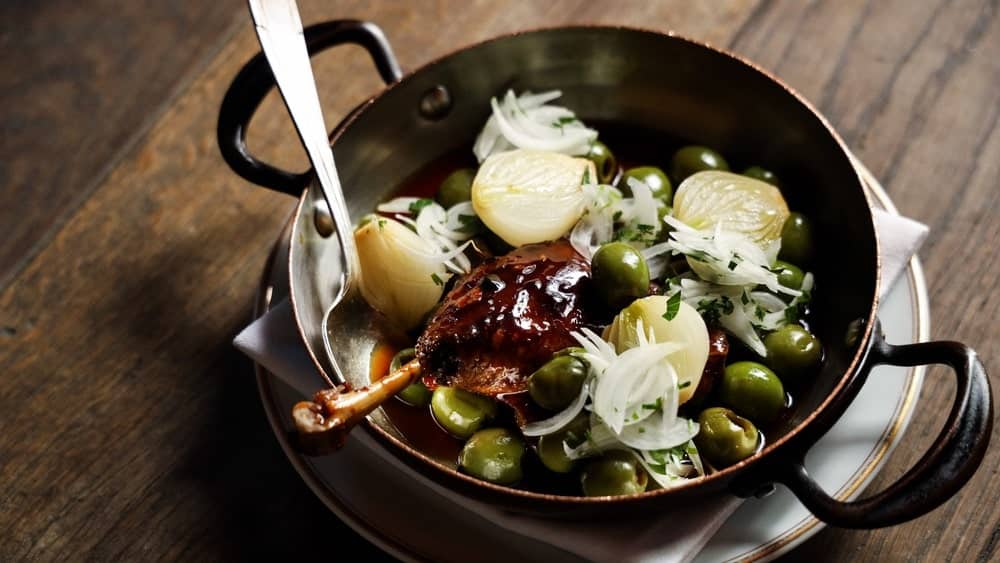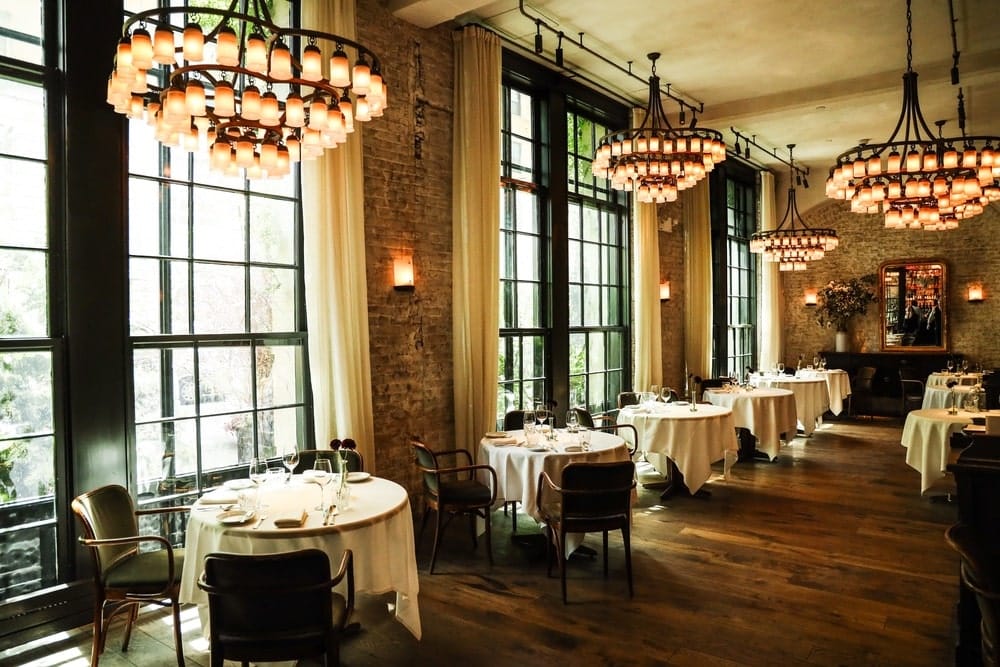 Le Coucou – New York, NY
After taking the Parisian dining scene by storm, internationally acclaimed chef Daniel Rose returns to his home soil. Le Coucou is his New York City collaboration with restaurateur Stephen Starr. The Roman and Williams–designed space is a gracious modern nod to fine European gastronomy, with crisp linens, flickering candles, and whitewashed brick serving as subtle framework for Rose's vivid cooking. Updating classical French cuisine with charm and verve, Rose shrinks the intercontinental divide separating the City of Light and the Big Apple, proving that the true essence of fine French dining can thrive in any time zone.
Amélie's Pro Tip: "This is the place to feel the disruptive experience of eating traditional French cooking in a splendid setting in the heart of Manhattan."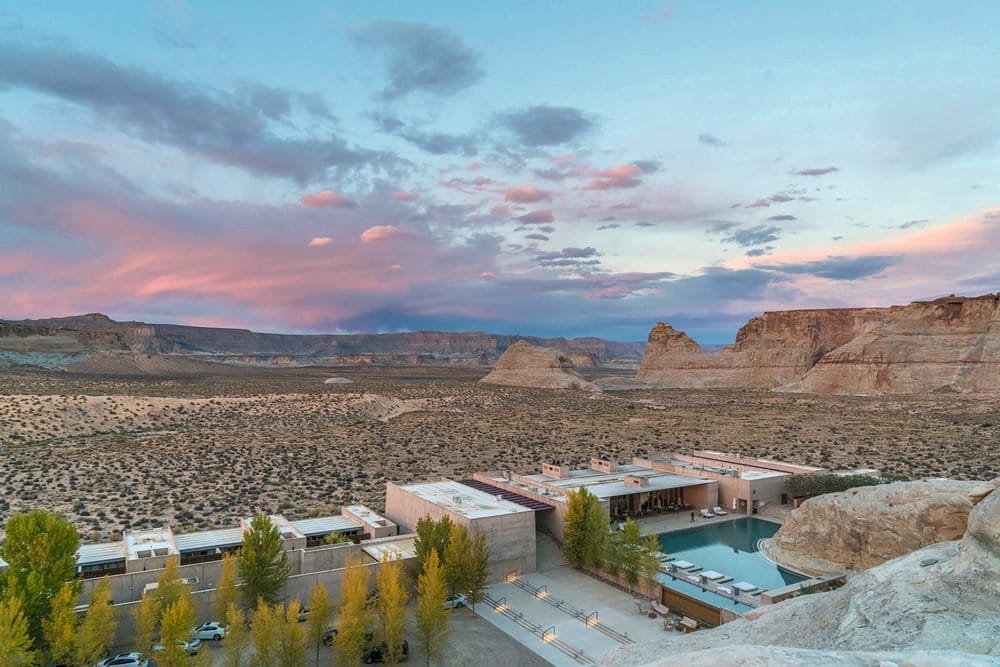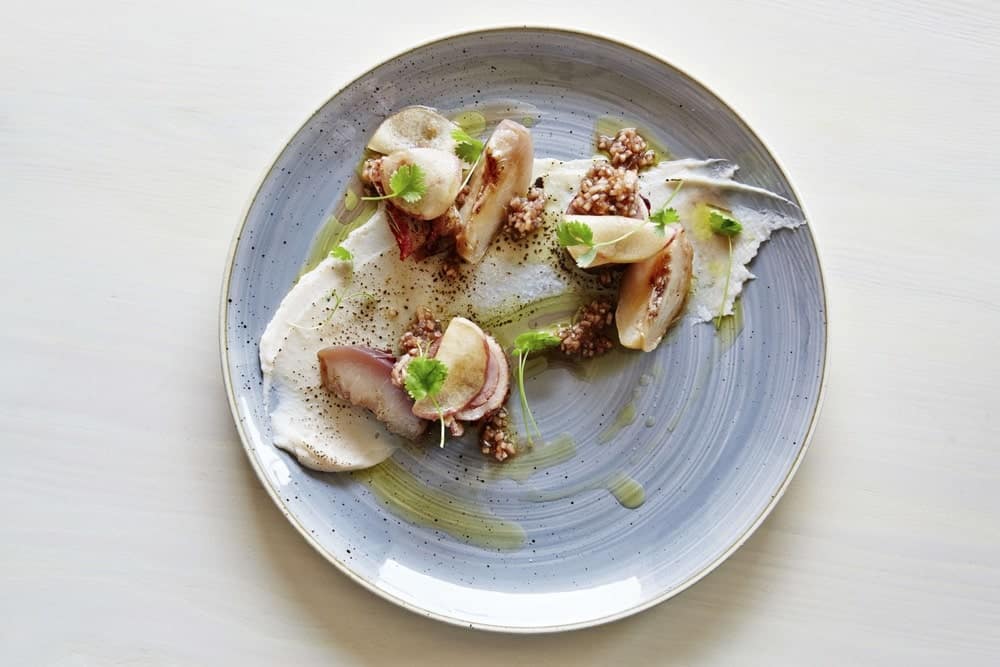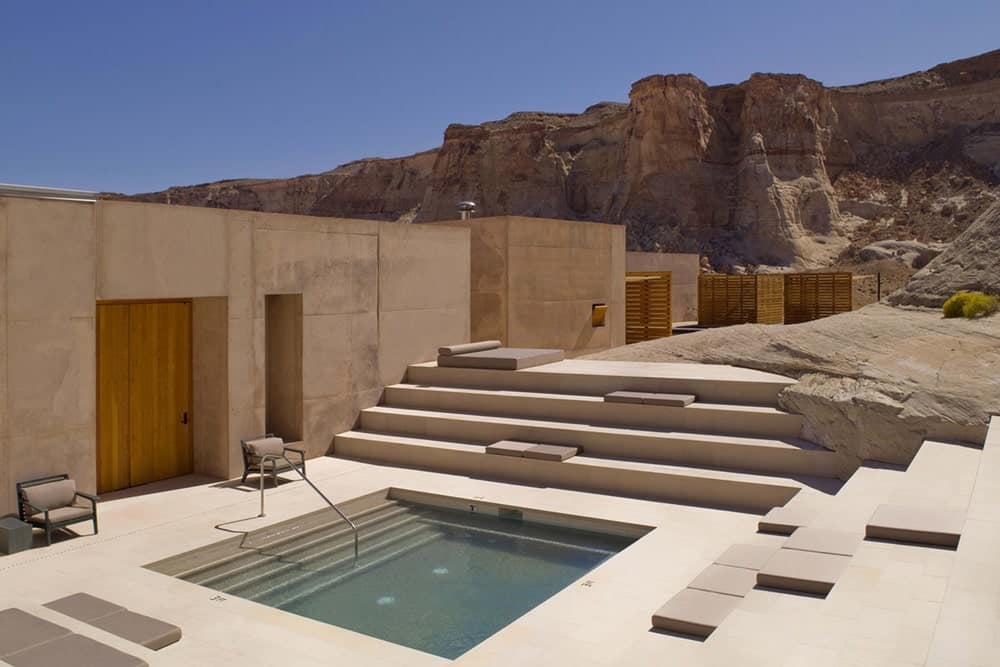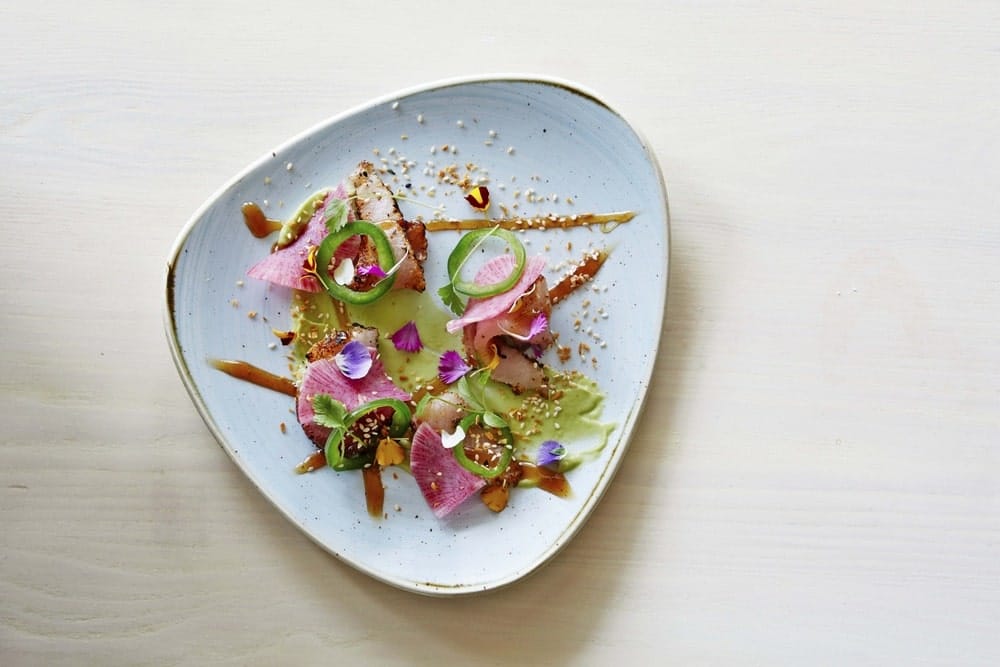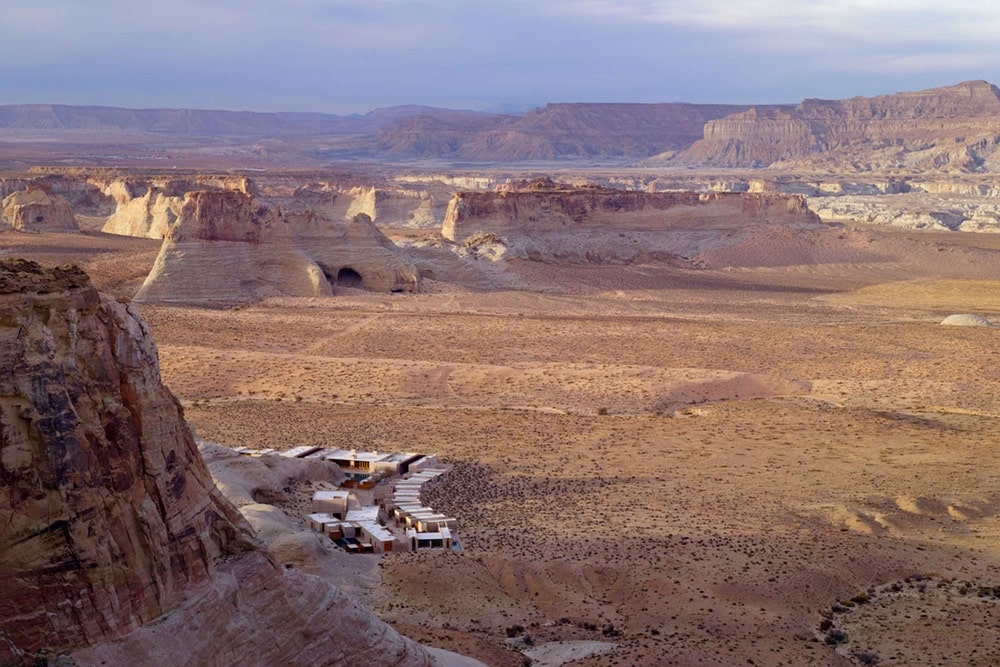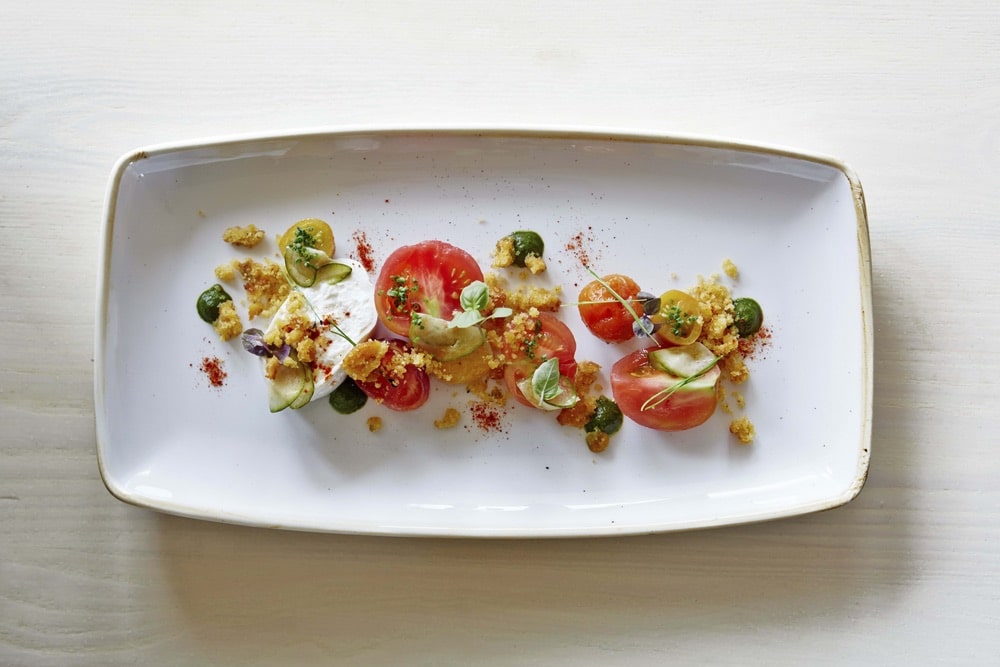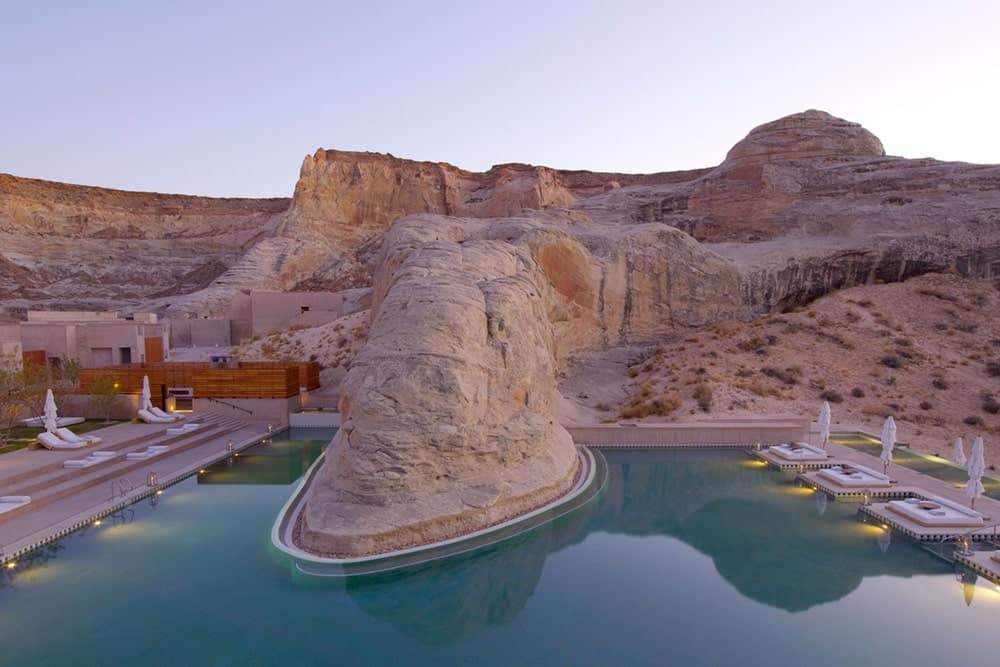 Amangiri – Canyon Point, UT
The cuisine at Amangiri is inspired by the American Southwest and made primarily from locally sourced ingredients carefully selected by the chef. Meals are served from an open kitchen to tables that look out through floor-to-ceiling windows over the ever-changing colors of the Utah desert.
Amélie's Pro Tip: "The view of the rock formations and the arid desert are spectacular."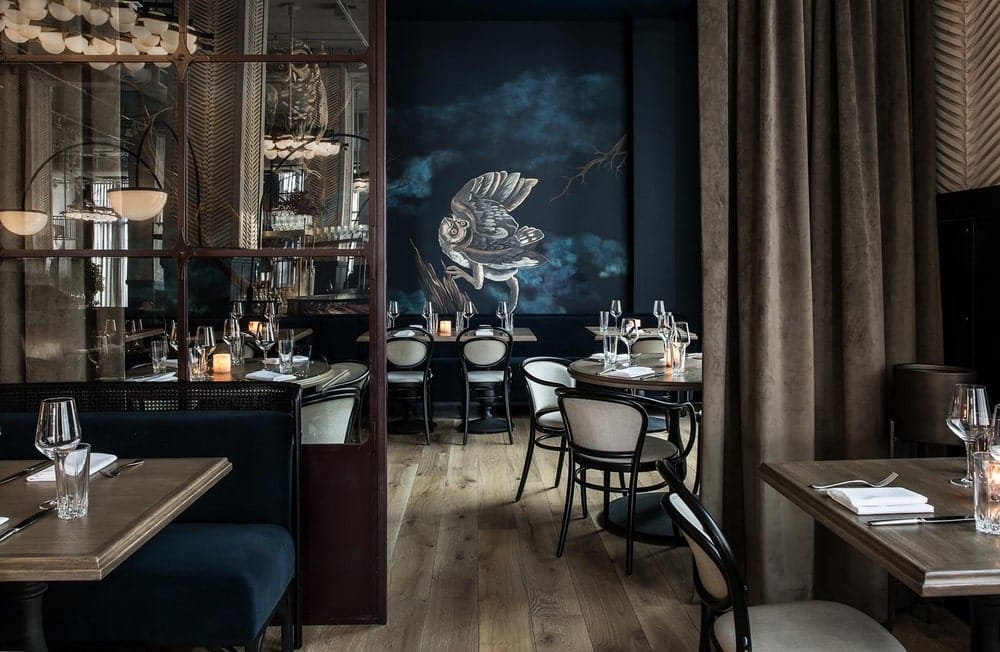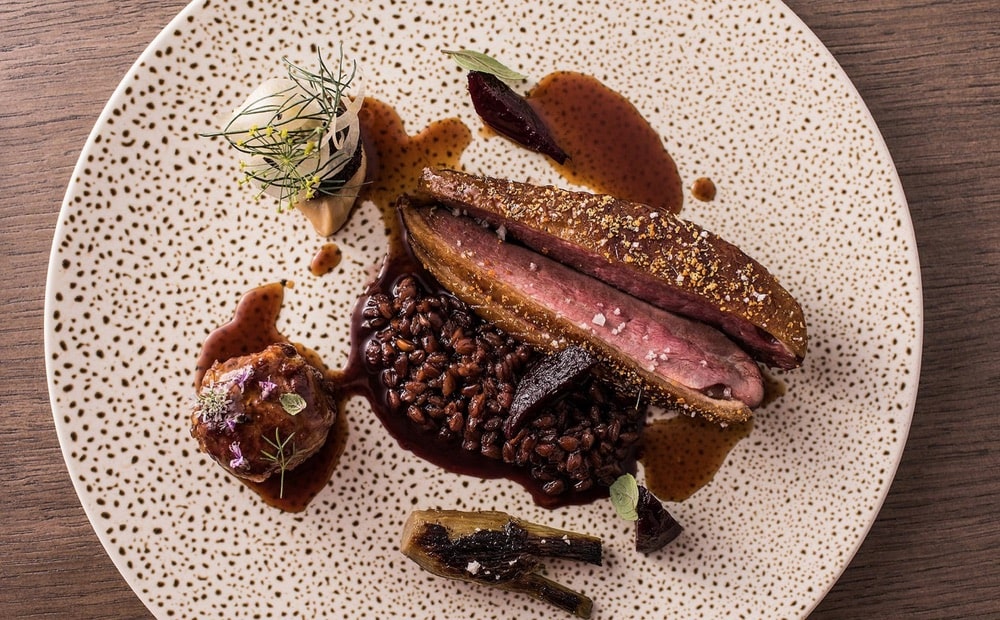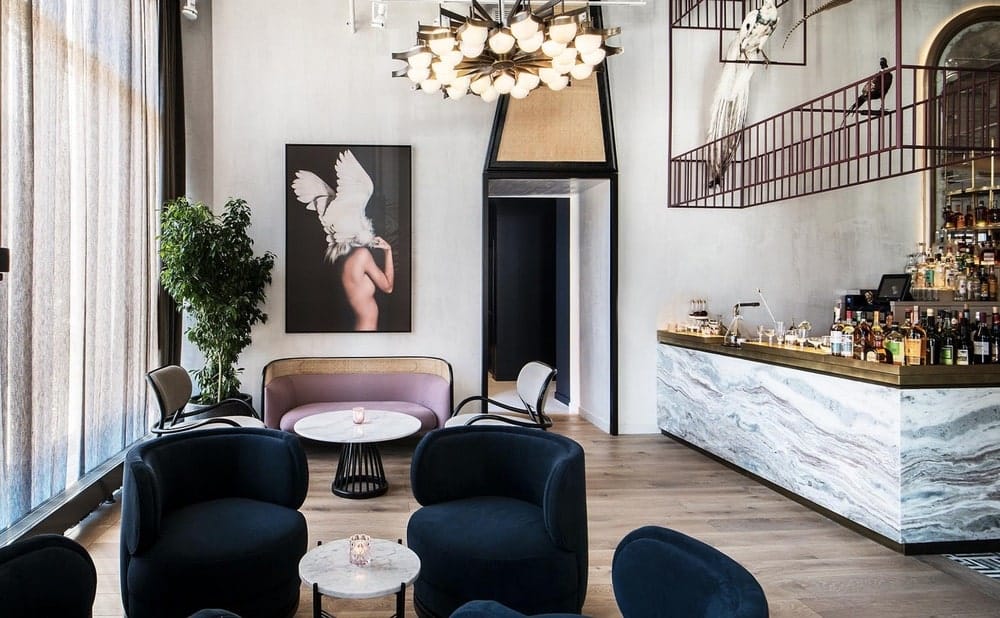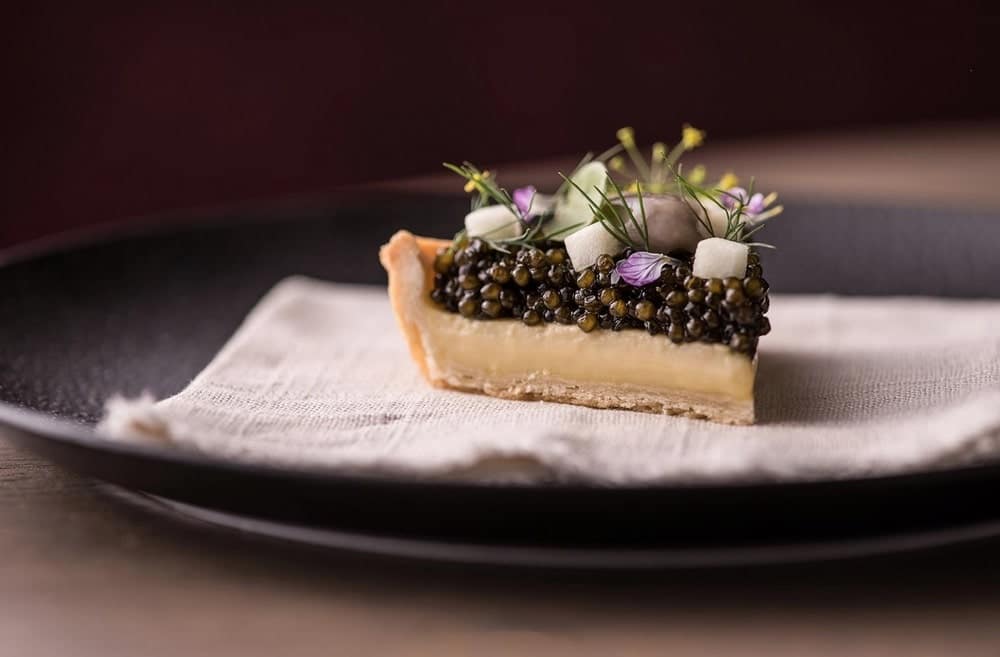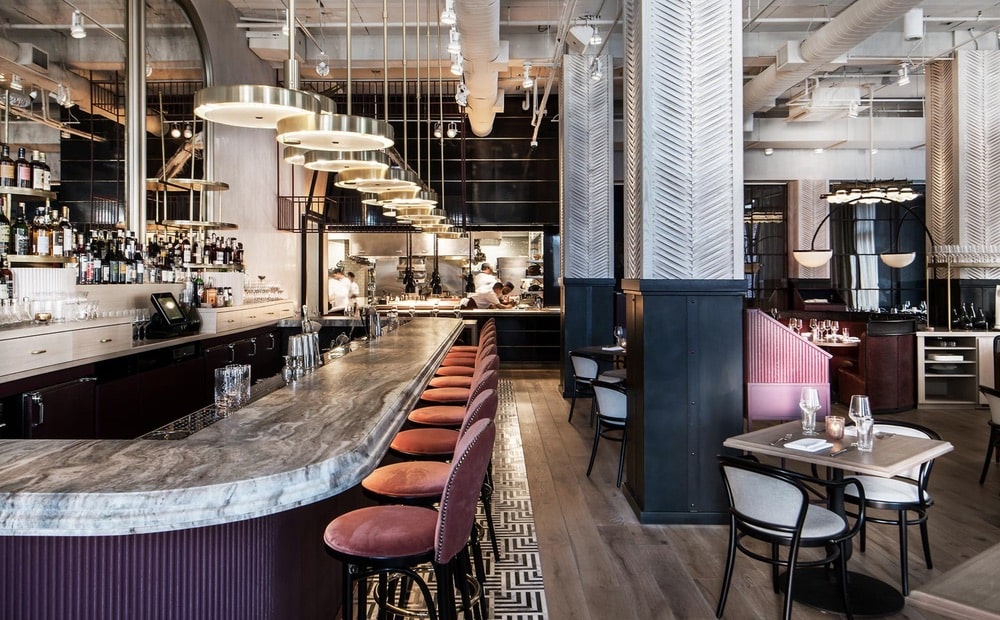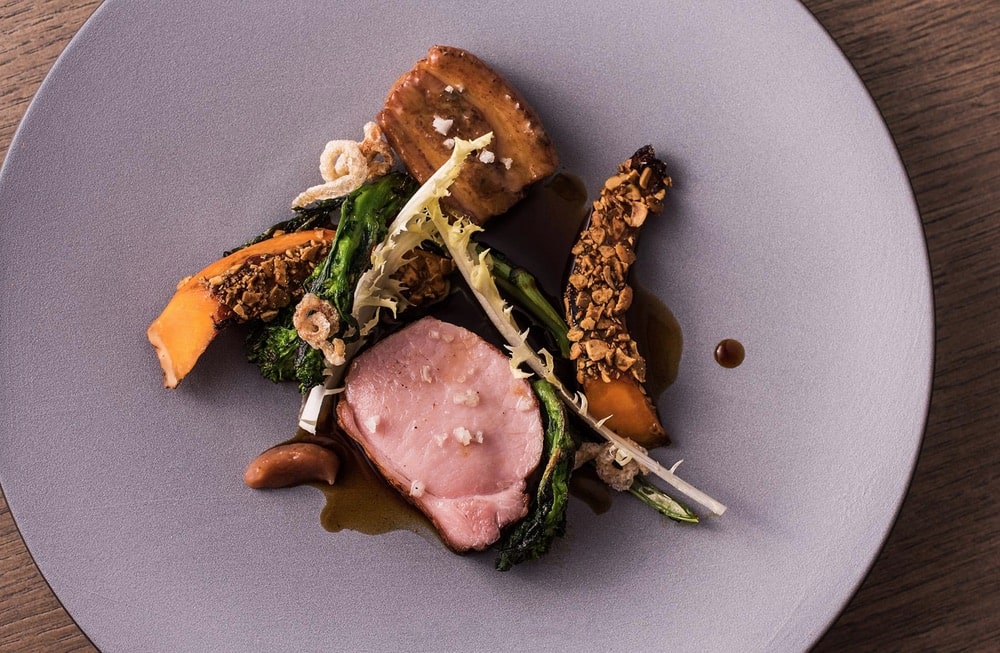 Bellemore – Chicago, IL
In partnership with Boka Restaurant Group, Bellemore aims to define the category of "Artistic American" in both cuisine and decor. Designed by Karen Herold of Studio K, the sleek interiors feature brass details accentuating natural elements, plush blush sofas, and nostalgic wood and wicker seating. And don't forget the peacocks!
Amélie's Pro Tip: "It is a wonderful experience to arrive early for a drive in the plush lounge and taste the innovative cocktails such as the horchata-like Pumpkin Seed Milk."
De Kas – Amsterdam, Netherlands
With ingredients picked in the morning and served in the afternoon, De Kas has the motto "from plant to plate." It's a part of their DNA. You can't put a price on the inspiration and freshness of ingredients handpicked from the garden. Working the soil, planting, watering, and harvesting; they do them all with pleasure. These are the riches their garden provides, and without the garden, De Kas wouldn't exist.
Amélie's Pro Tip: "This beautiful greenhouse and its splendid gardens alone make a visit more than worth your while."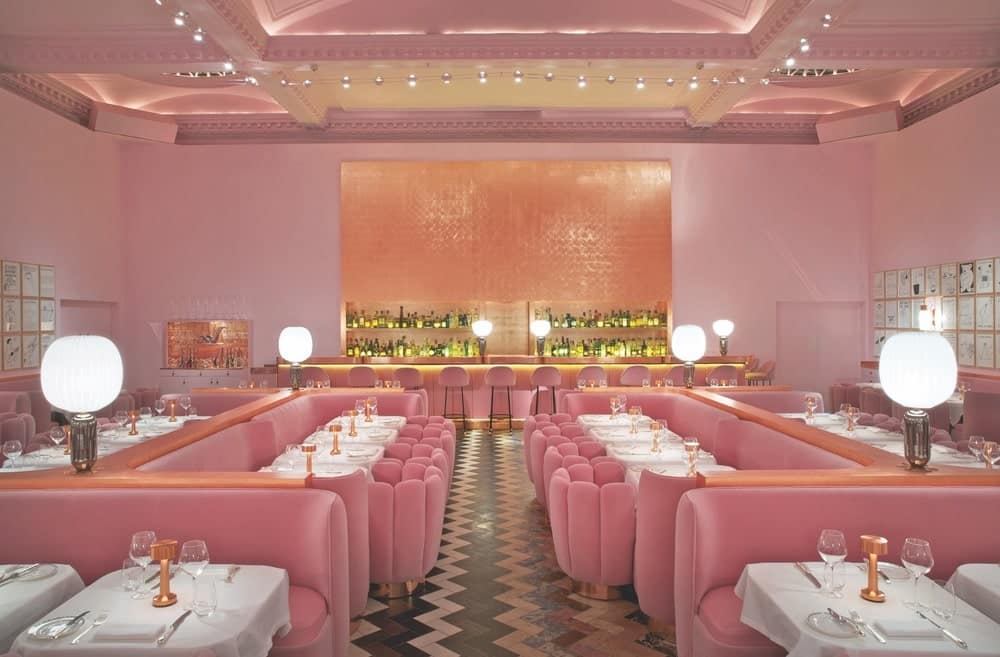 Sketch – Mayfair, London
The deliciously rosy Gallery dining room at Sketch in London is the "it" place for afternoon tea and dinner. The interior, designed by India Mahdavi, also serves as a chic art gallery displaying over two hundred original black-and-white drawings by David Shrigley. The Wes Anderson–worthy dining room is just one of the many quirky venues hidden away inside this artistic oasis on Conduit Street. Sketch's other attractions include the charming Parlour tearoom, the exotic Glade bar and café, the ultramodern East Bar, and even the futuristic bathrooms reminiscent of pods on a sleek white spaceship.
Amélie's Pro Tip: "At Sketch, an Alice in Wonderland teatime awaits you in artist David Shrigley's curious gallery."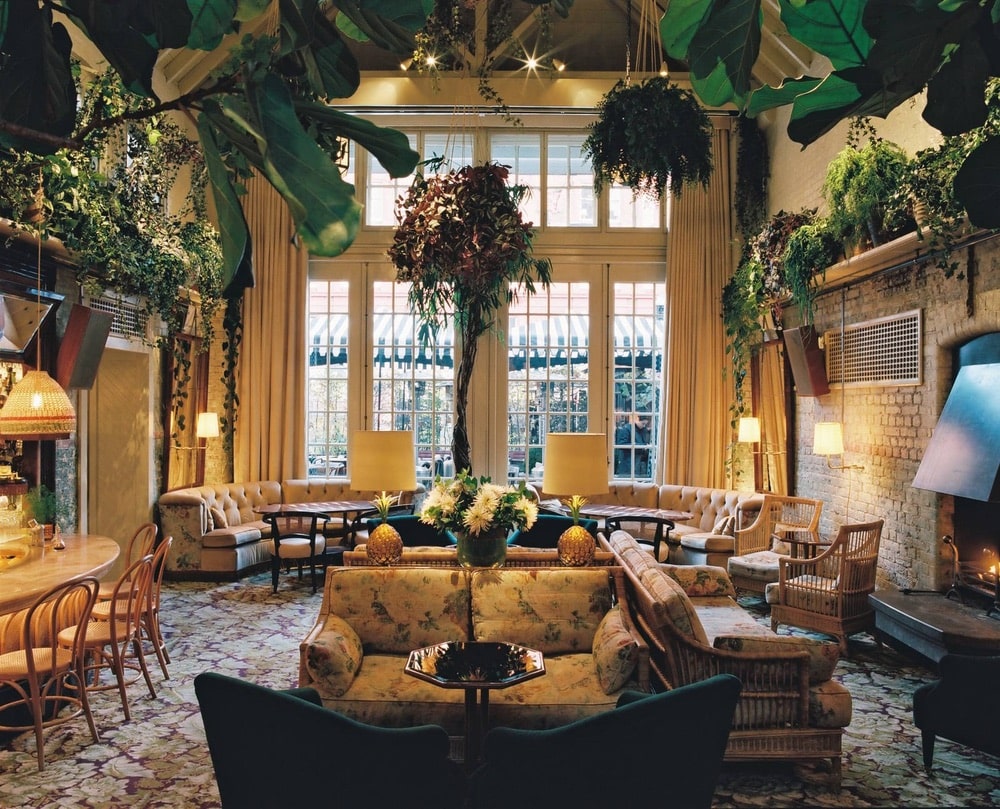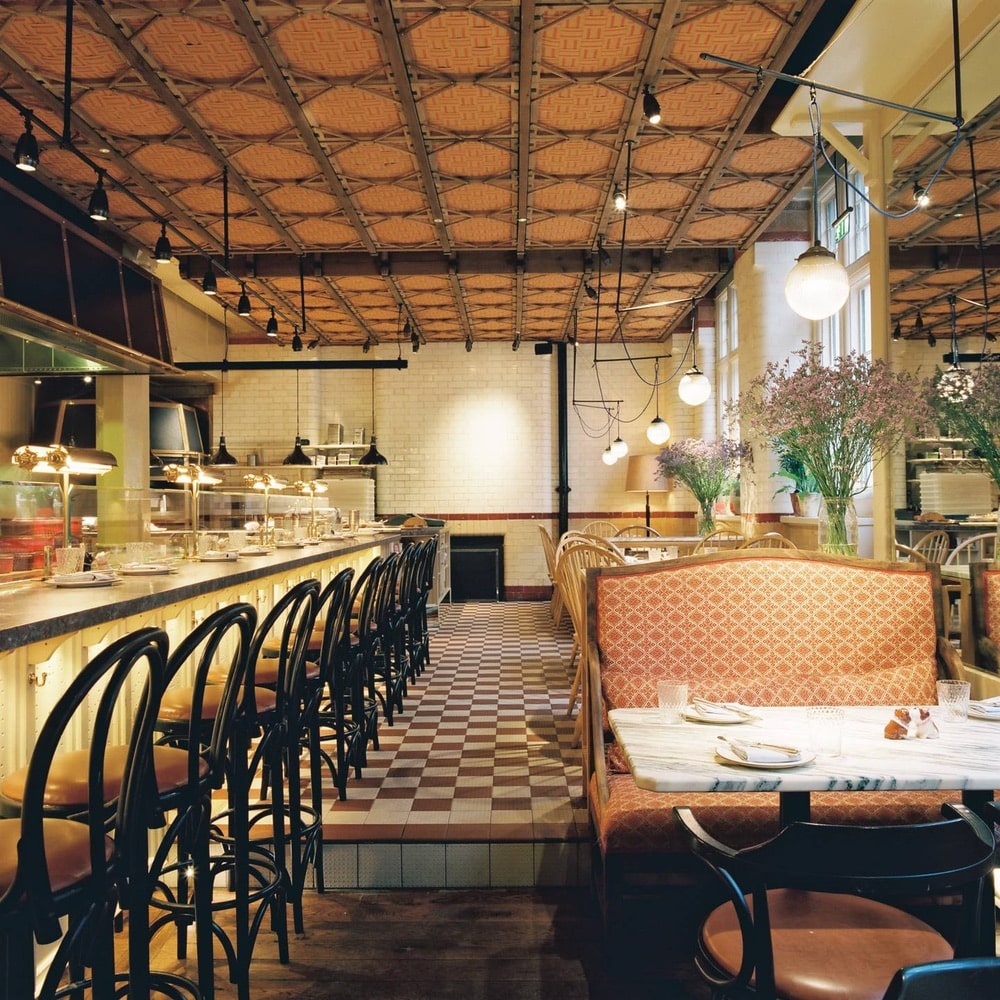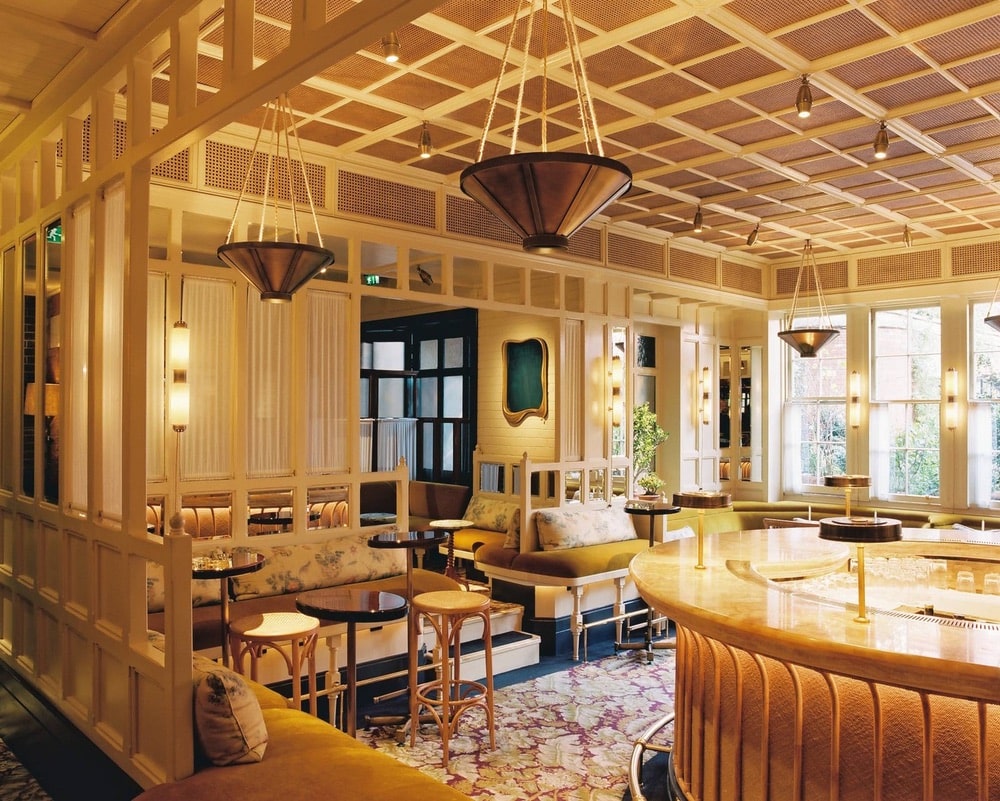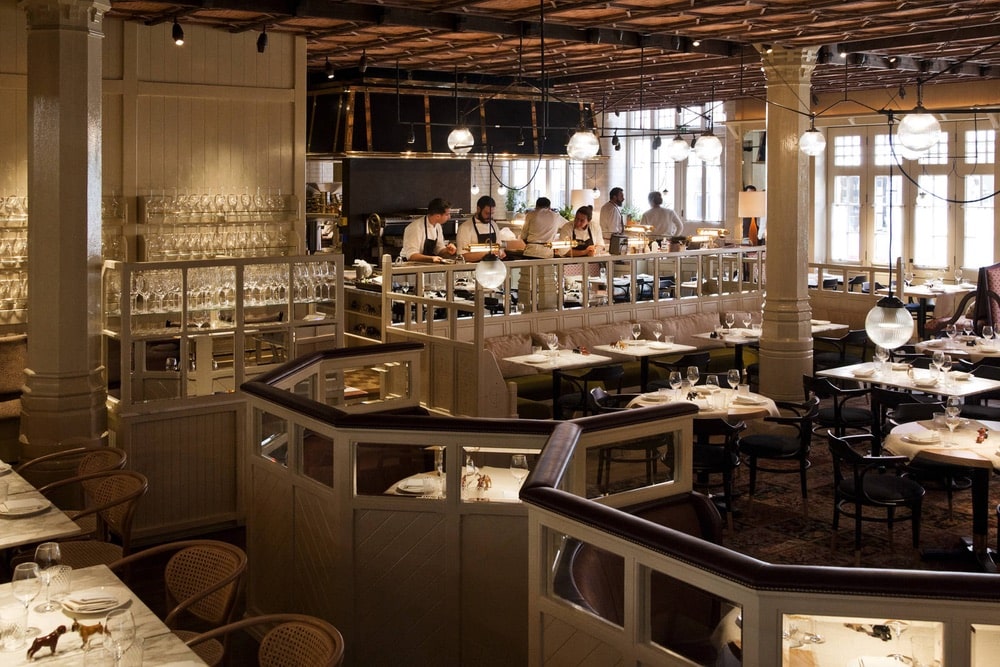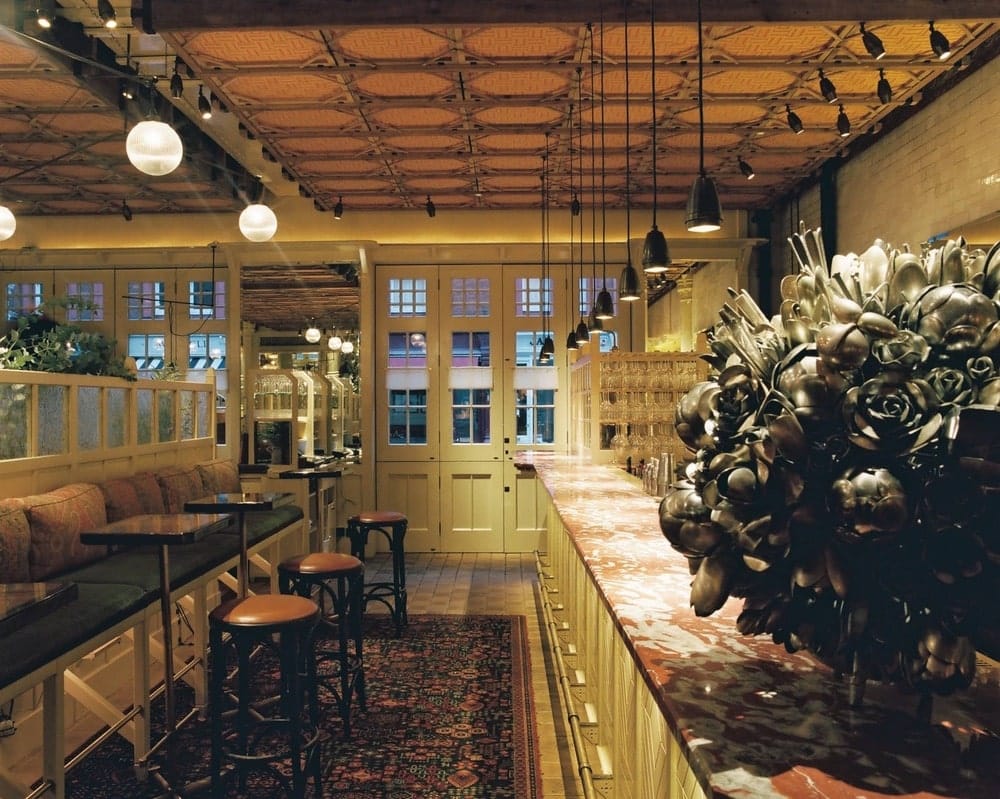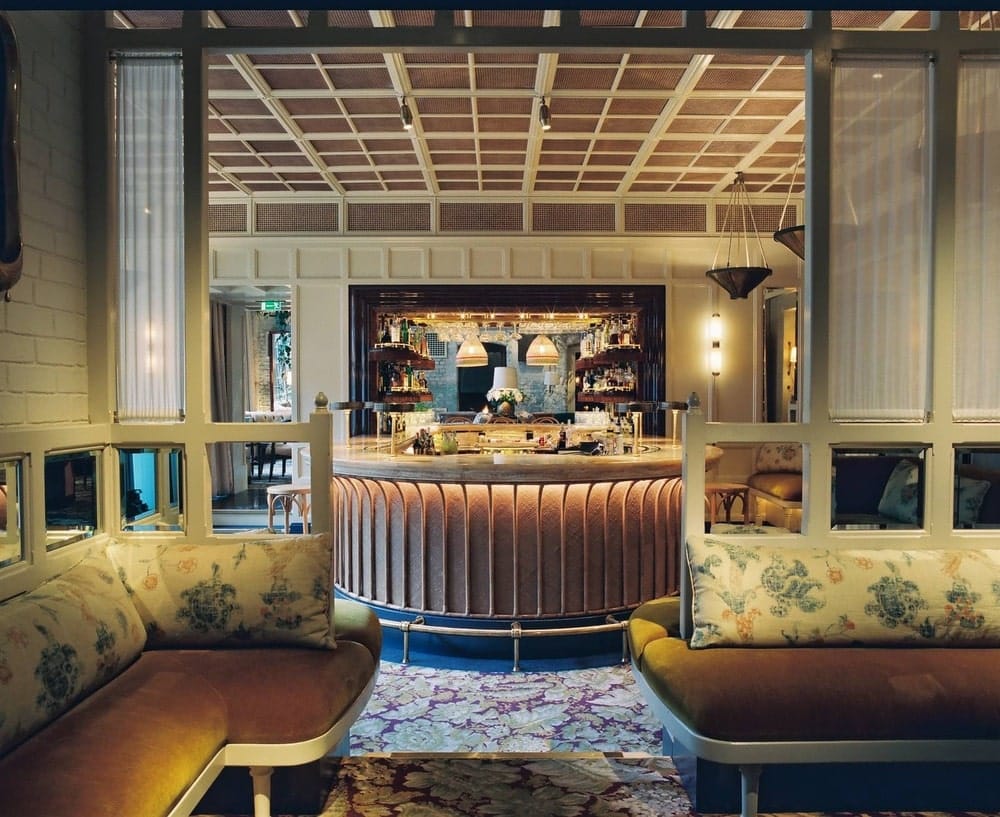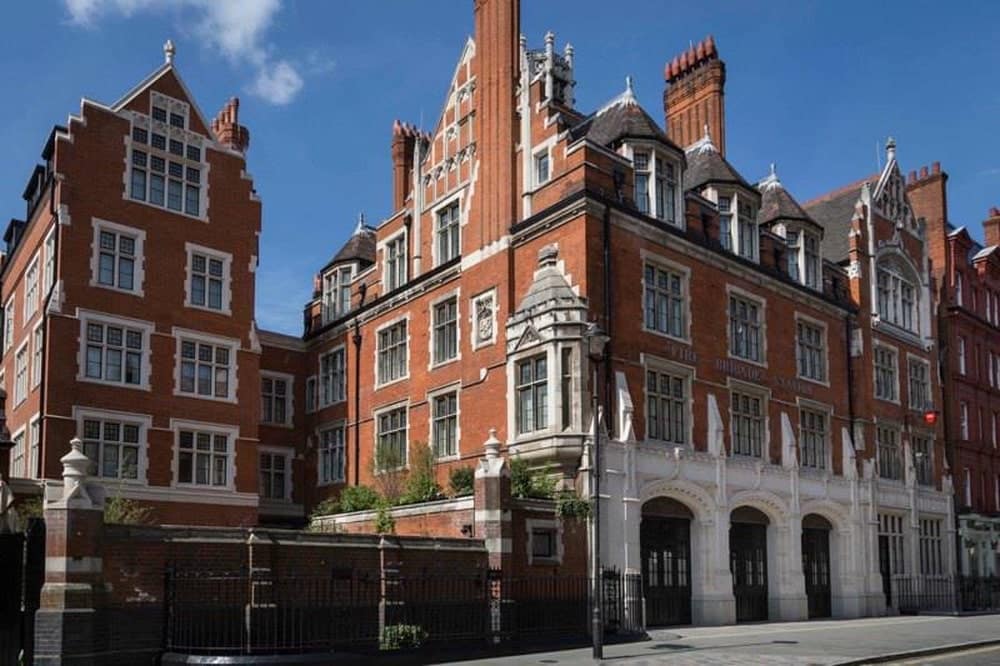 Chiltern Firehouse – Marylebone, London
Chiltern Firehouse celebrates contemporary, ingredient-focused cooking with an underlying American accent. Michelin-starred chef Nuno Mendes draws on a career split between the United States and Europe to create an ever-changing menu of reimagined classics and bold new flavors with an emphasis on seasonality and healthy eating.
Amélie's Pro Tip: "Kate Moss and Cara Delevigne are regulars of this fashionable place."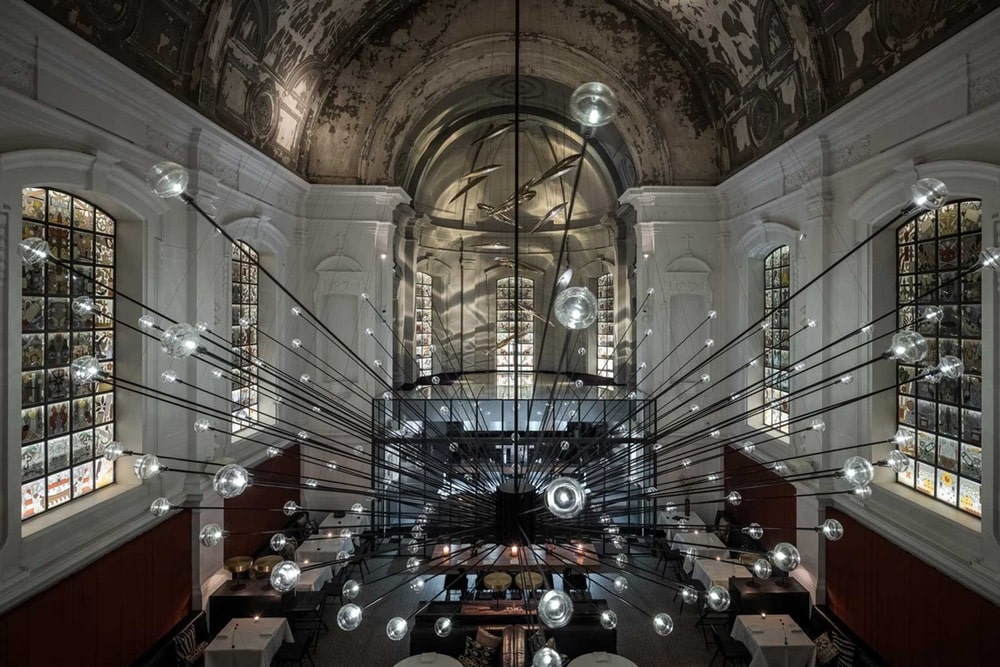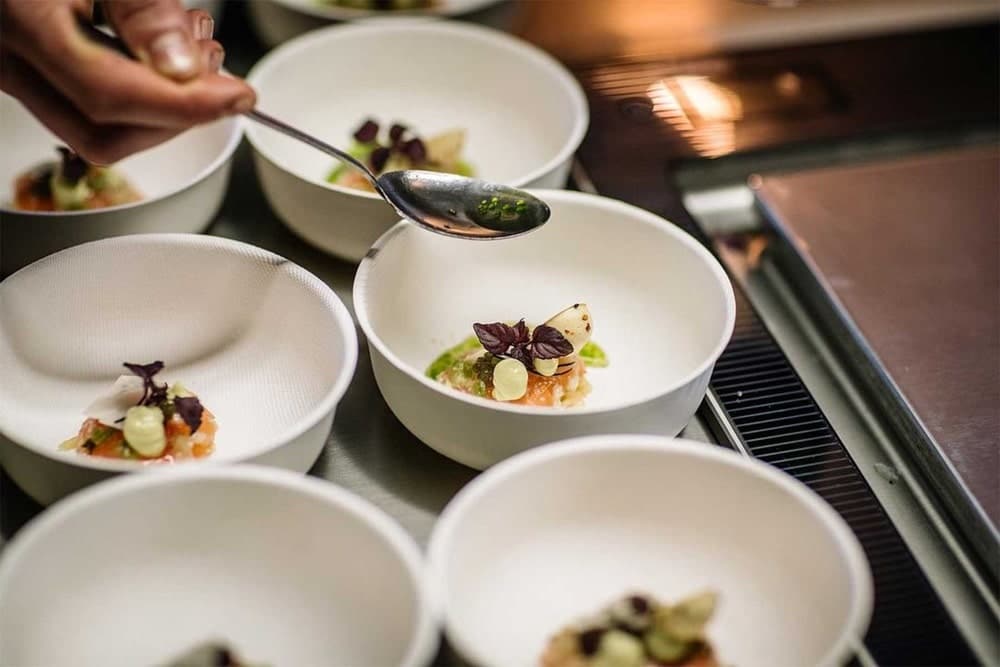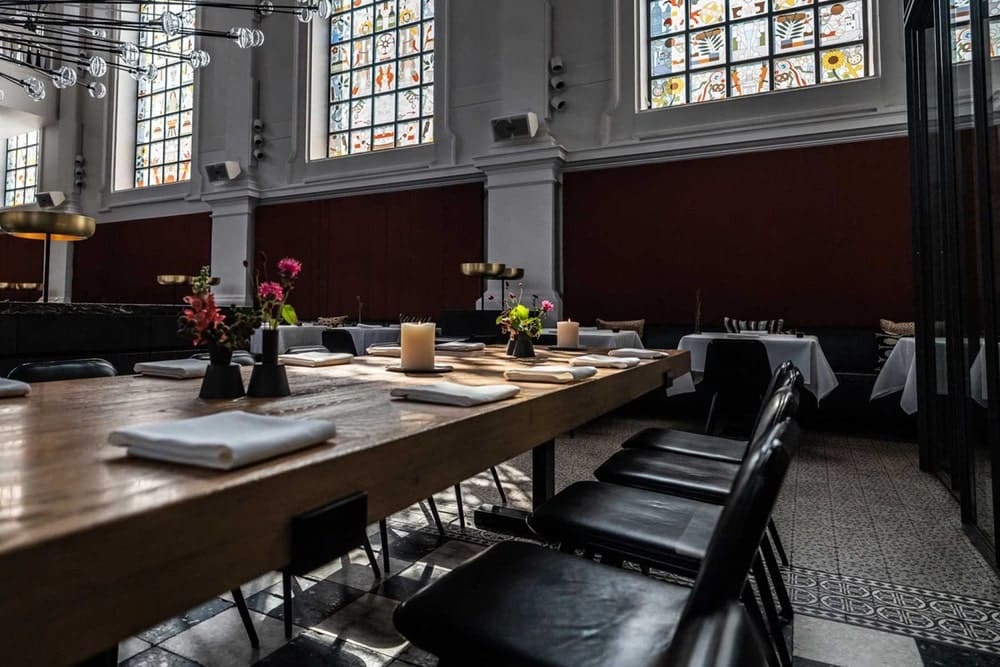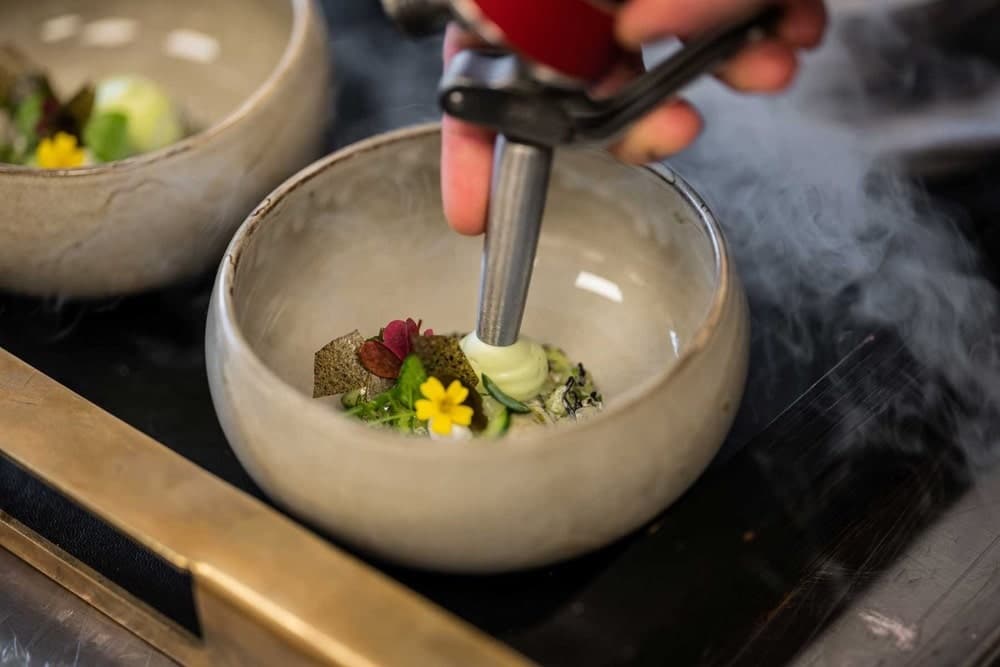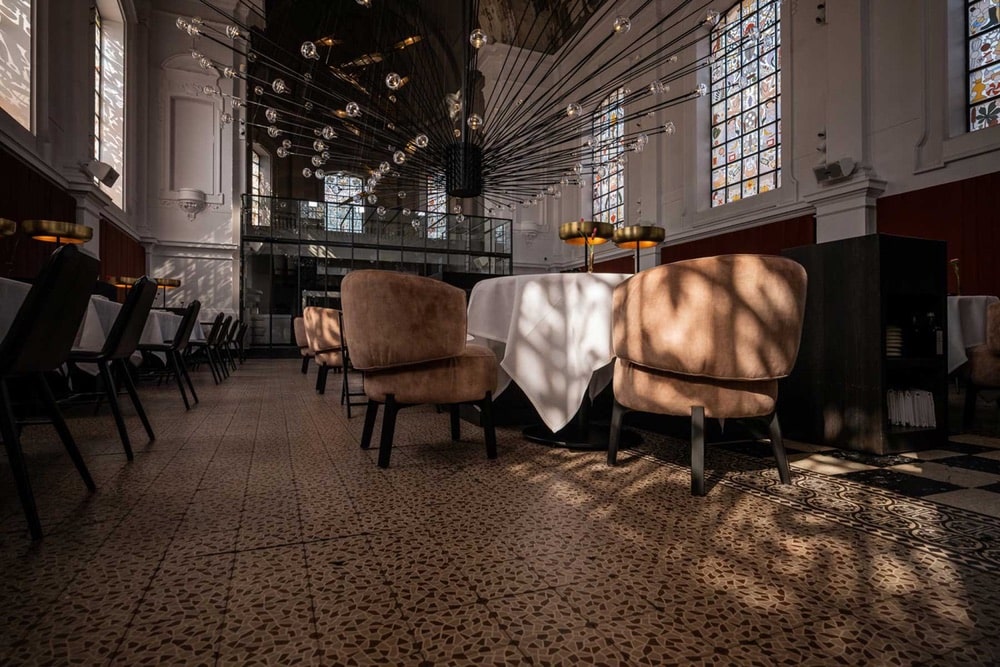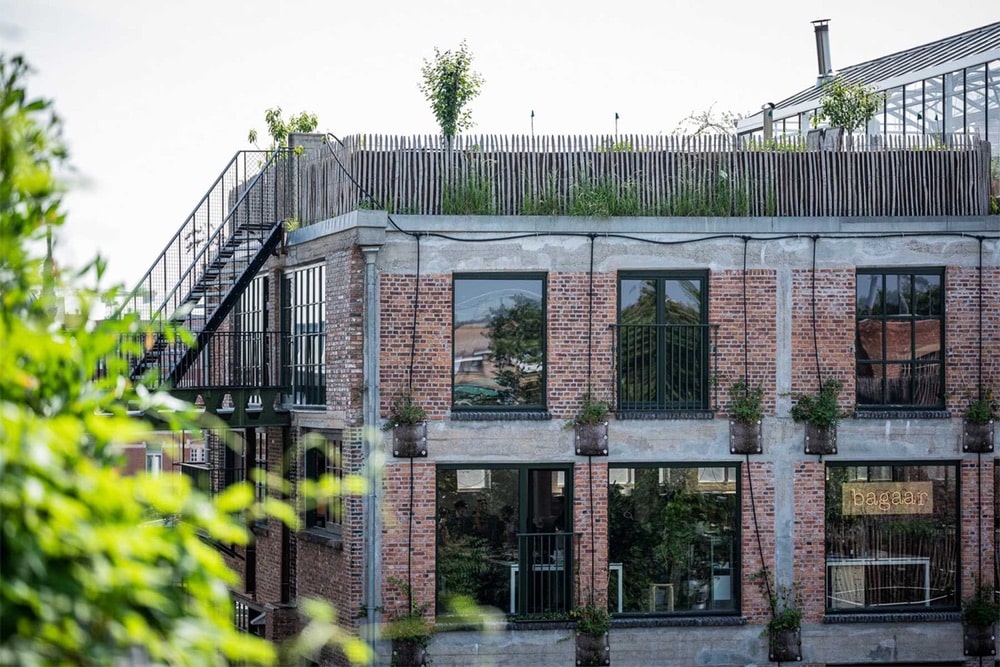 The Jane – Antwerp, Belgium
The Jane first opened its doors in 2014, offering a unique combination of top-notch gastronomy made accessible for a broad audience. The restaurant is set in the former chapel of the city's Military Hospital. Piet Boon took care of the restaurant's design, and together with various artists and craftspeople, he made sure The Jane became a real gem. All tables have a view onto the open kitchen. There is an extensive wine list that offers both new biological wines and golden oldies of renowned wine domains. On the first floor, you can find Jane's Upper Room Bar.
Amélie's Pro Tip: "In this converted church, you can have a unique gourmet experience with loud music, exciting cocktails, and the smell of incense."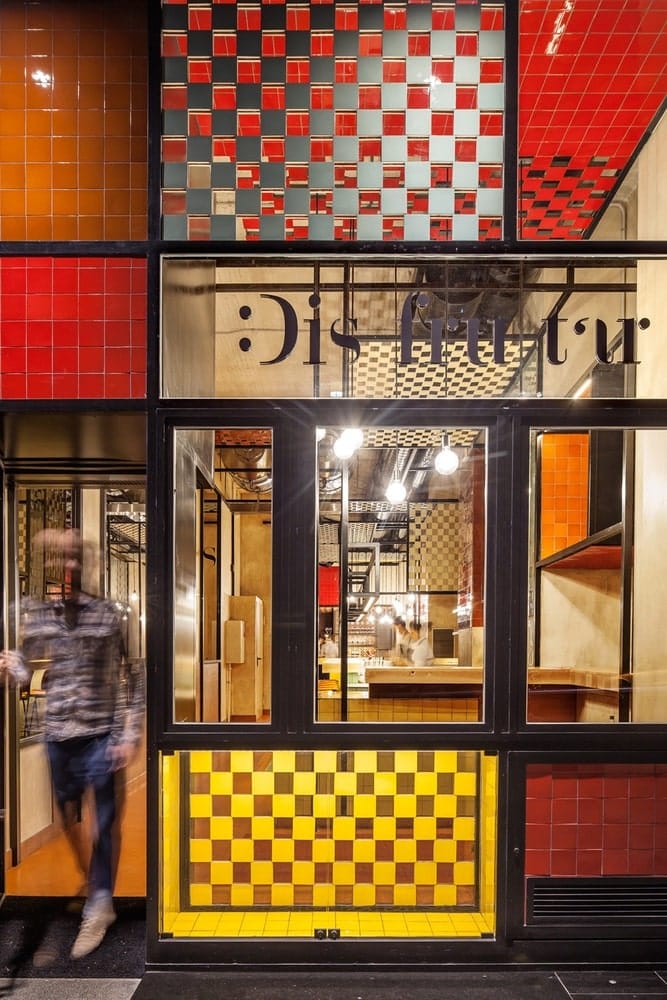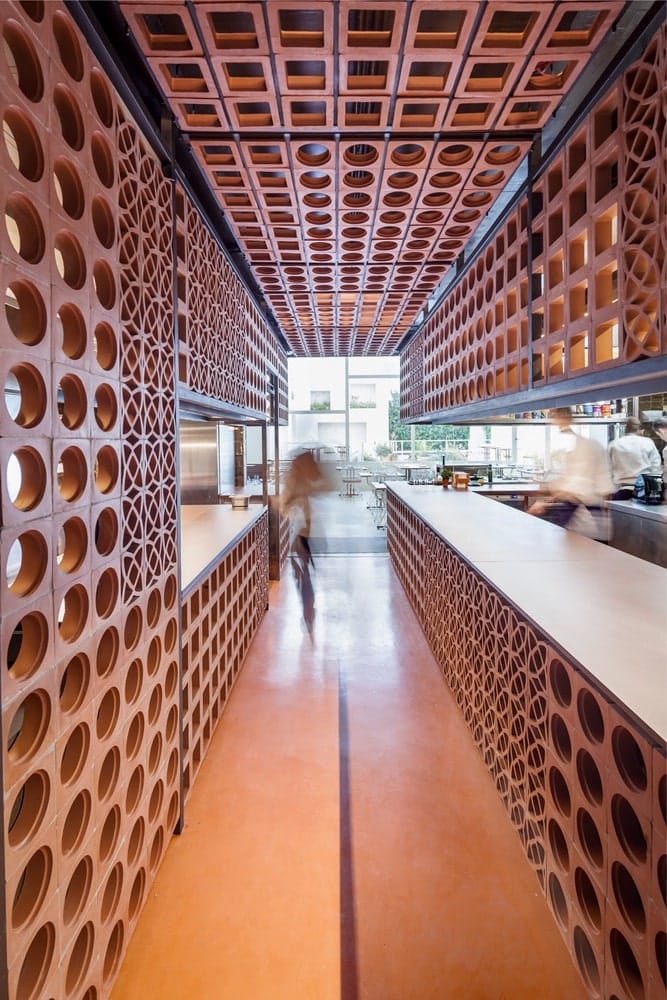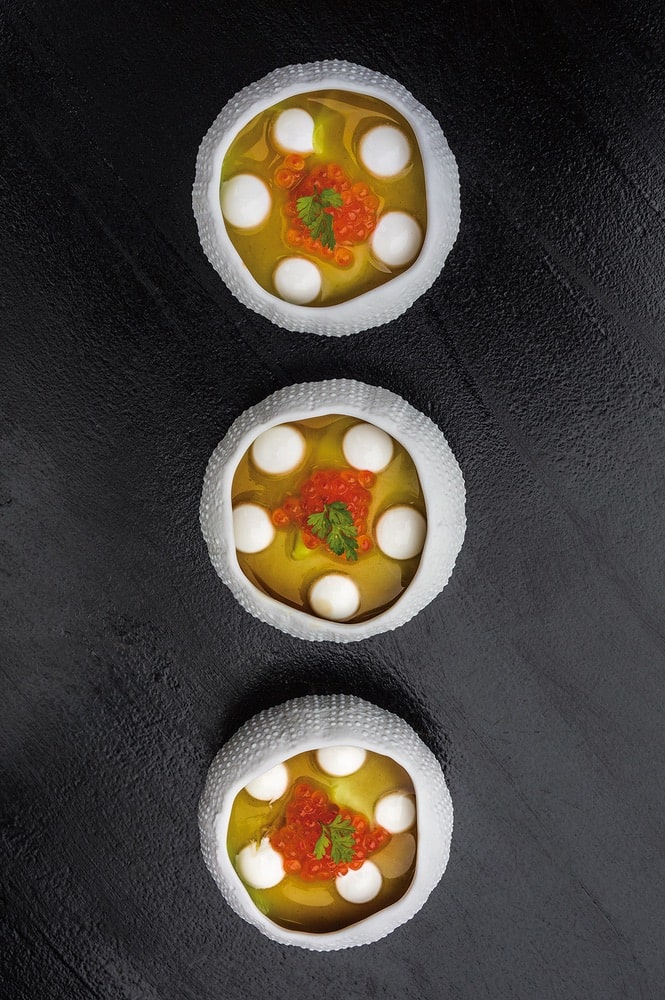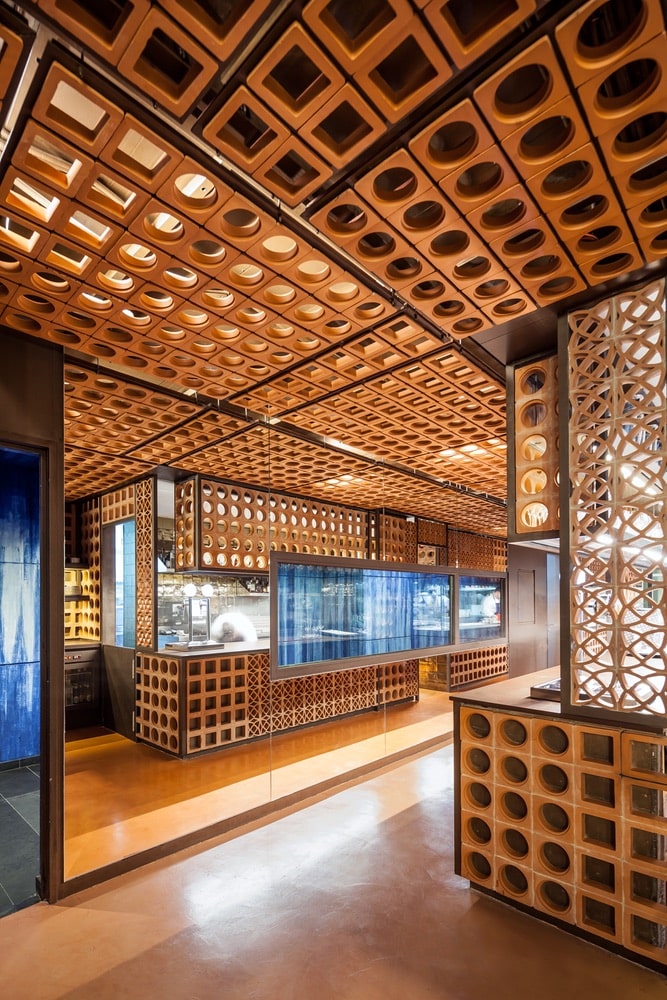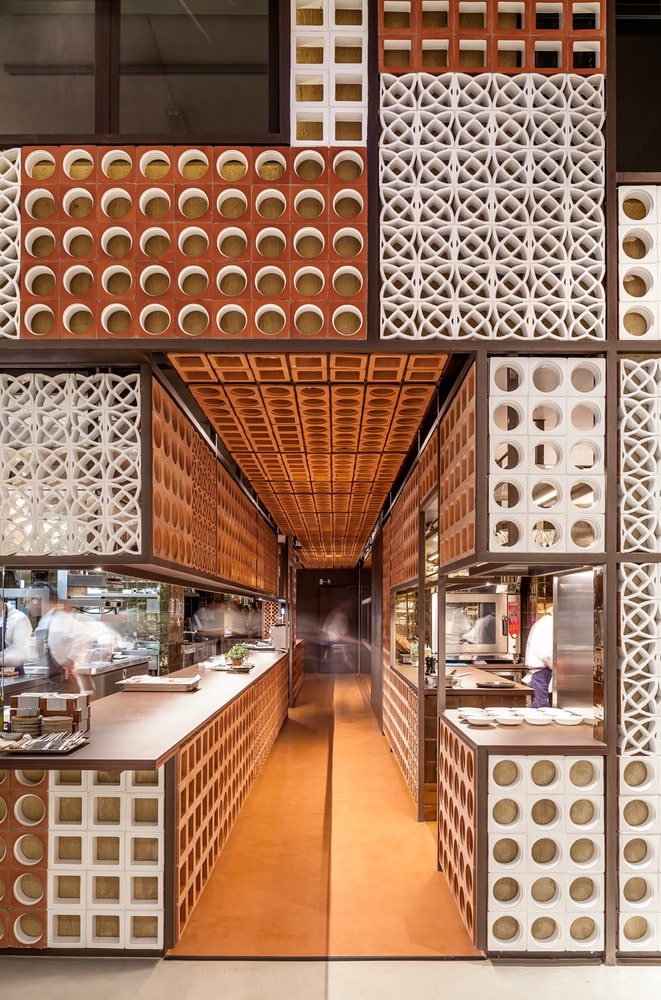 Disfrutar – Barcelona, Spain
Respect for the history and legacy of the Mediterranean are the inspiration at Disfrutar, located  in Barcelona's Eixample district just in front of the Ninot Market. Ceramic is the common theme marking the interior. The entrance is inspired by the city, the wrought iron of the Ninot Market, and the colors of Mironian ceramics. The central corridor, made from ceramic with the colors and textures of clay, goes through the kitchen—which is completely visible to clients and leads to the main dining room. This is inspired by small fishing villages and stands out as a bright, white space that transports one outside the city and connects with the terrace; a nod to Compartir. In short, surprisingly Mediterranean premises with an intimate and welcoming manner meet creative cuisine designed to "Disfrutar" (Enjoy).
Amélie's Pro Tip: "This is where you can enjoy the spheres that look exactly like olives but which are filled with mandarin flower essence, a famous dish inherited from El Bulli in Catalonia."
Enigma – Barcelona, Spain
Enigma is the latest gastronomic expression of Albert Adrià in all its aspects: kitchen, cellar, cocktail bar. A labyrinth of 700 square meters was created by the RCR architectural studio, designed to generate the sensation of being inside an enigma and to surround the diner in an atmosphere of mystery.
Amélie's Pro Tip: "Here you can live an El Bulli revival through an interactive experience."
elbarri.com/en/restaurant/enigma/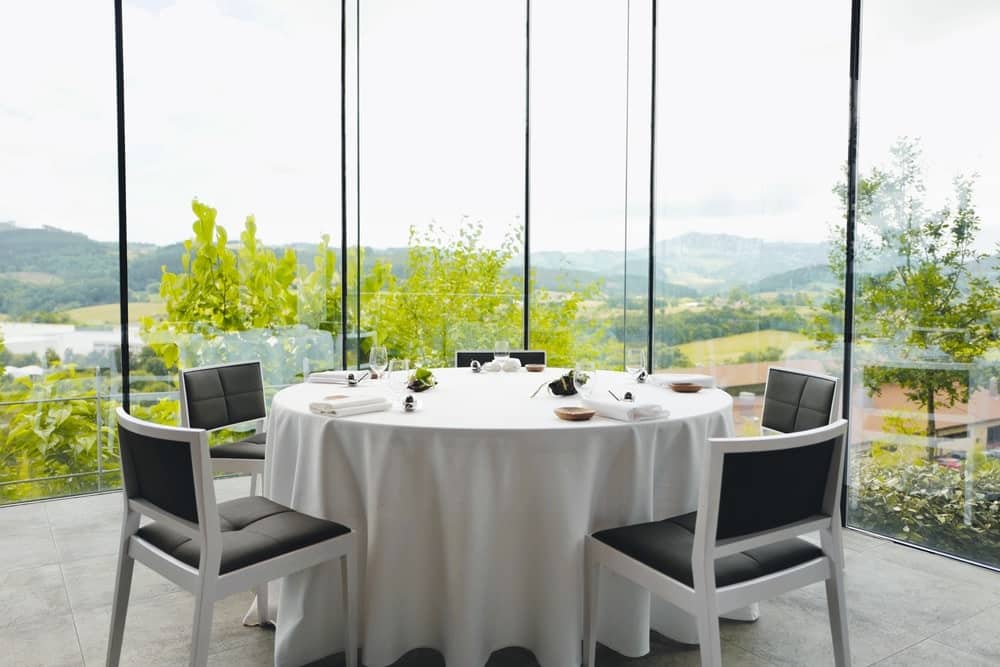 Azurmendi – Larrabetzu, Spain
Located in Larrabetzu and integrated into the hillside with native vineyards, Azurmendi is a unique bioclimatic building. Moreover, it is a facility integrated in the surrounding nature where its team members intensively work on sustainable development and gastronomy as cultural heritage and as a right for future generations.
Amélie's Pro Tip: "This environmentally friendly restaurant recycles its own waste, harvests rainfall, and cools itself using geothermal energy."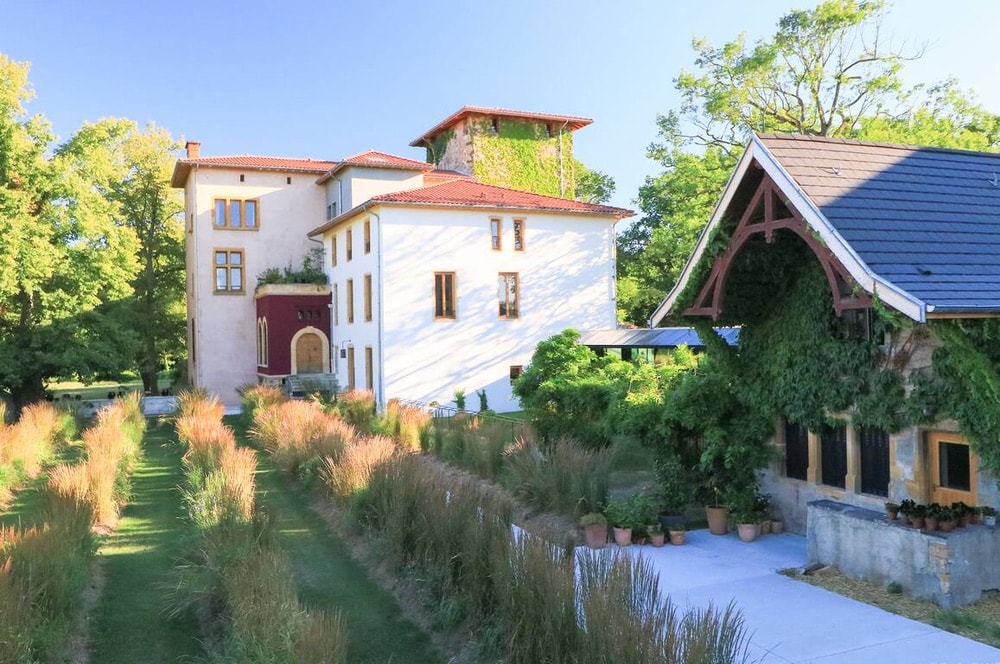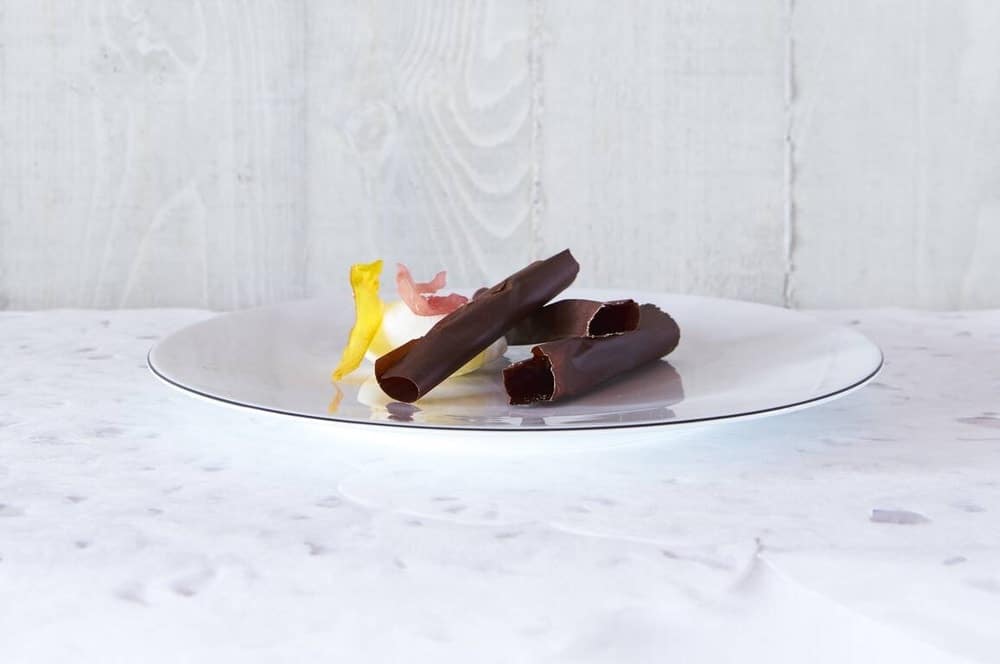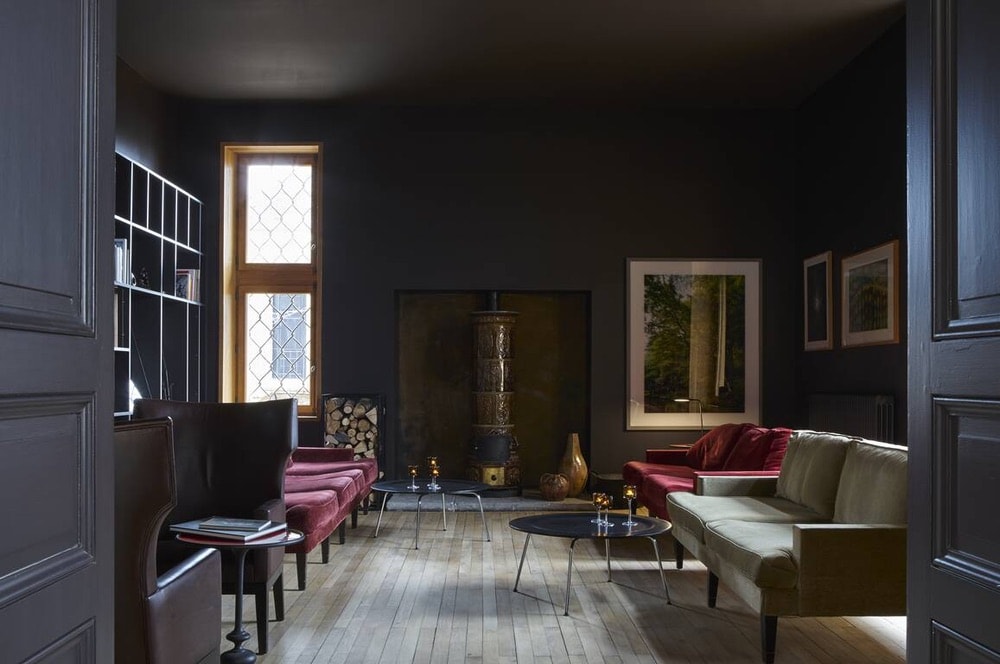 Maison Troisgros – Ouches, France
In Ouches, everything illustrates this hunger (or thirst) for nature. The landscape nearly blends into the house at Maison Troisgros, with an extension of the pond almost reaching the terrace. Trees grow on the terrace and grass has been allowed to take over the old courtyard. The architecture, too, with its transparencies and openings even in the pre-existing buildings, encourages these exchanges between the outdoors and indoors.
Amélie's Pro Tip: "The legendary cellar has one of the finest Burgundy collections in France."
troisgros.com/page_troisgros_le-restaurant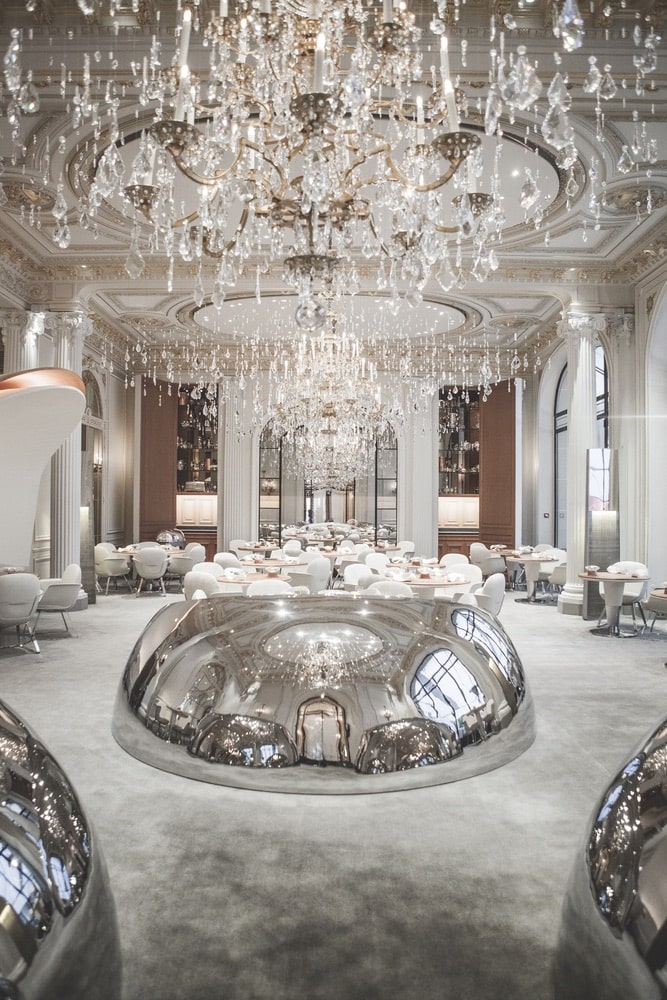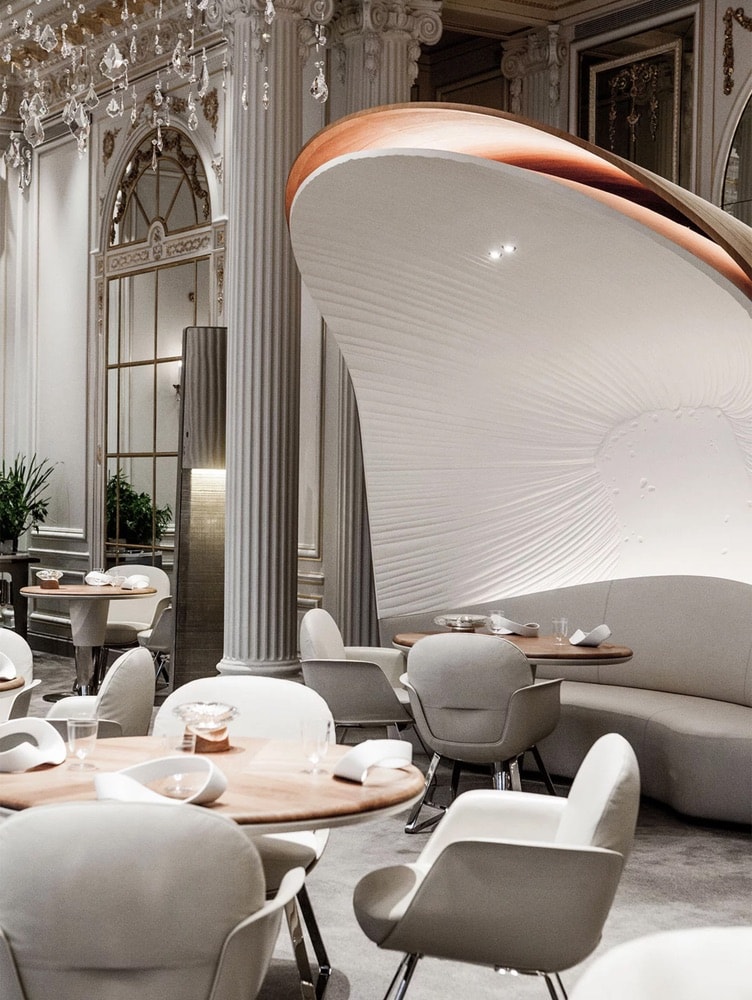 Alain Ducasse au Plaza Athénée – Paris, France
Be prepared for a meal fit for the gods when dining at the dreamy and luxurious Alain Ducasse au Plaza Athénée in Paris. Simple produce, fish, and grains dominate the menu, all exquisitely prepared by chef-owner Alain Ducasse. "This is cooking as I love it most," says Ducasse. "A cuisine of naturalness, unfettered, liberated. This very personal interpretation is now an integral part of my restaurant at the Plaza Athénée." Everywhere guests look, they will see unique details that reflect the menu's blend of land and sea, from the shell-shaped booths to a treasure cabinet of silver on loan from the Christofle museum, crystal from Saint-Louis, and copper cooking tools from Ducasse's private collection. C'est magnifique!
Amélie's Pro Tip: "It is an experience to taste the langoustine and caviar dish in an extraordinary futurist design with polished stainless-steel shells and a stunning Swarovski chandelier."
dorchestercollection.com/hotel-plaza-athenee/alain-ducasse-au-plaza-athenee/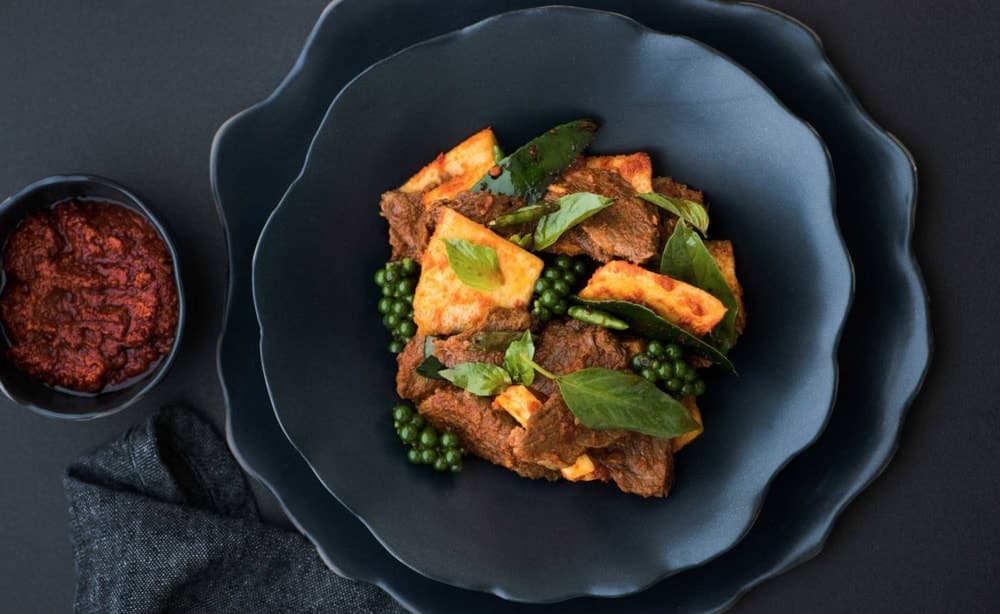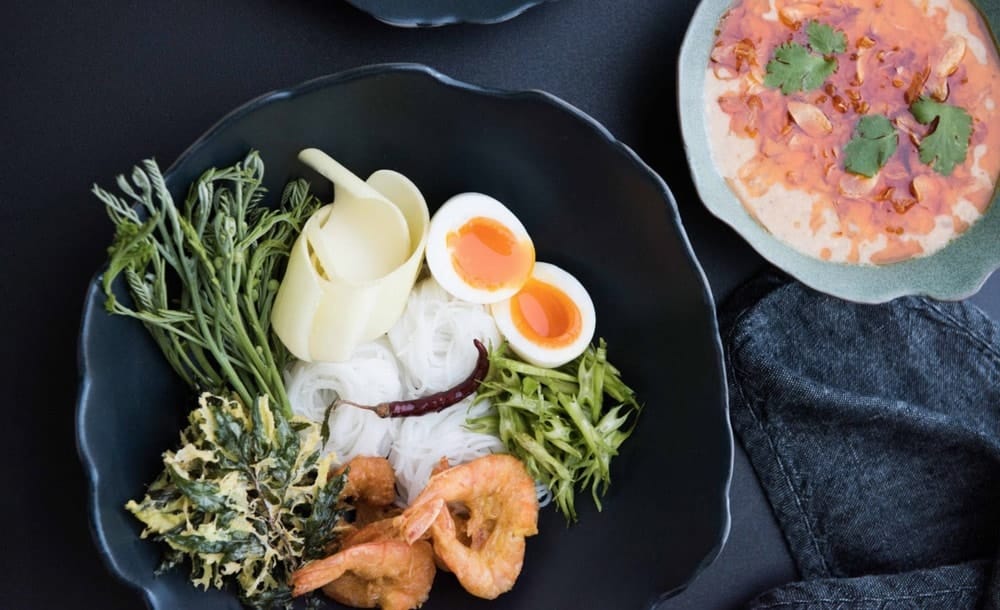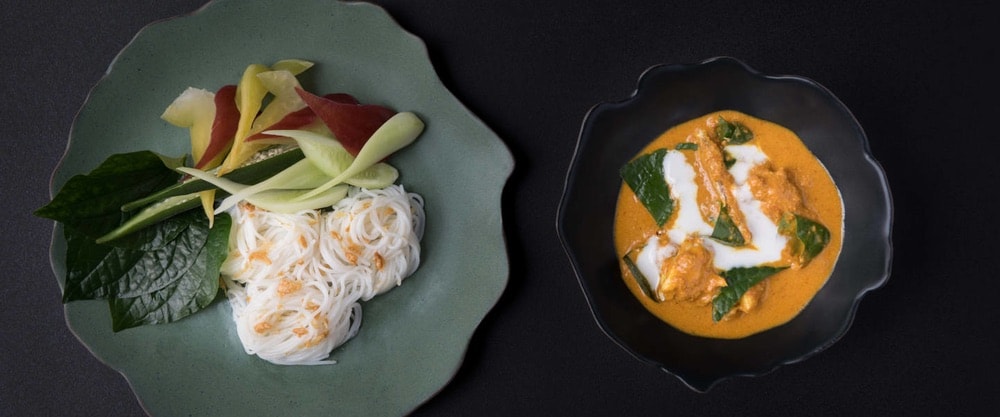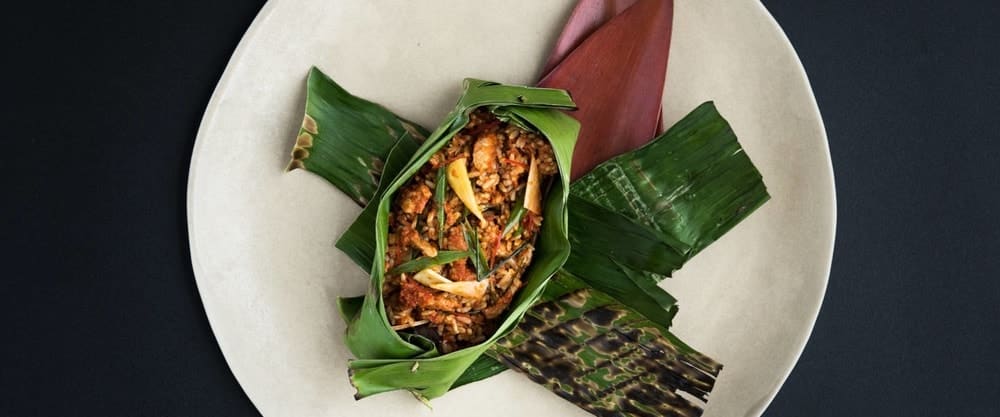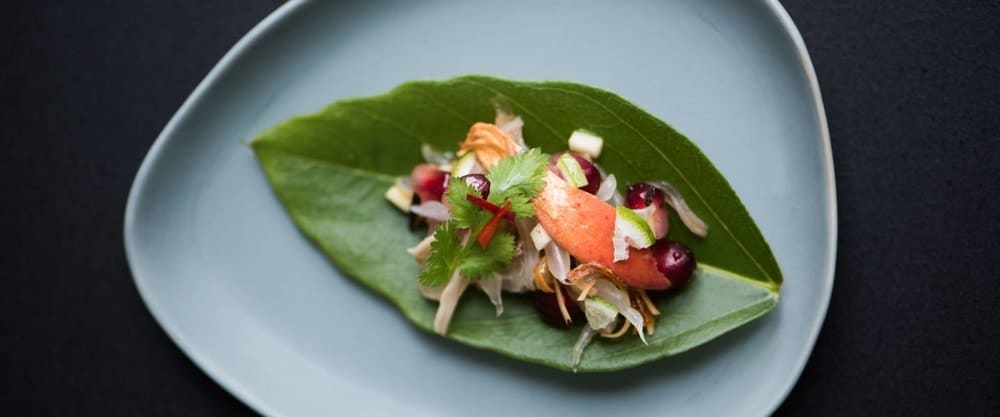 Nahm – Bangkok, Thailand
Nahm, under the guidance of renowned chef Pim Techamuanvivit, confirmed its place as one of the top restaurants in Asia by gaining a Michelin star for the second consecutive year in 2019. For the last five years, the restaurant has also ranked in the top ten in Asia in the annual San Pellegrino and Acqua Panna lists. The food is a modern take on traditional Thai fare, with strong, fresh flavors balancing hot and cold, sweet and salty.
Amélie's Pro Tip: "The wonderful crab curry is the best in town!"
comohotels.com/en/metropolitanbangkok/dining/nahm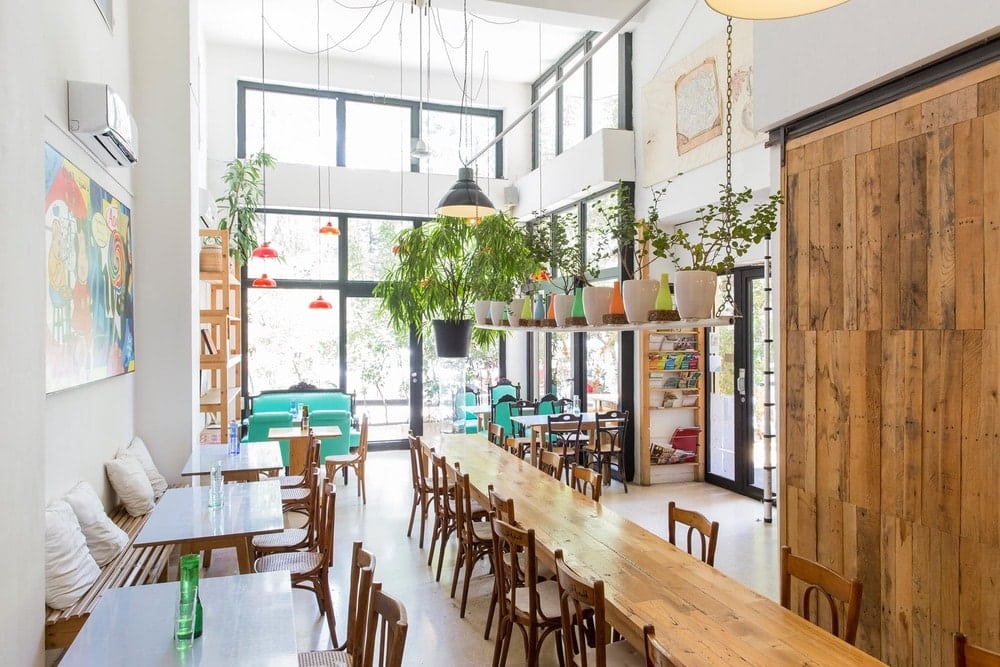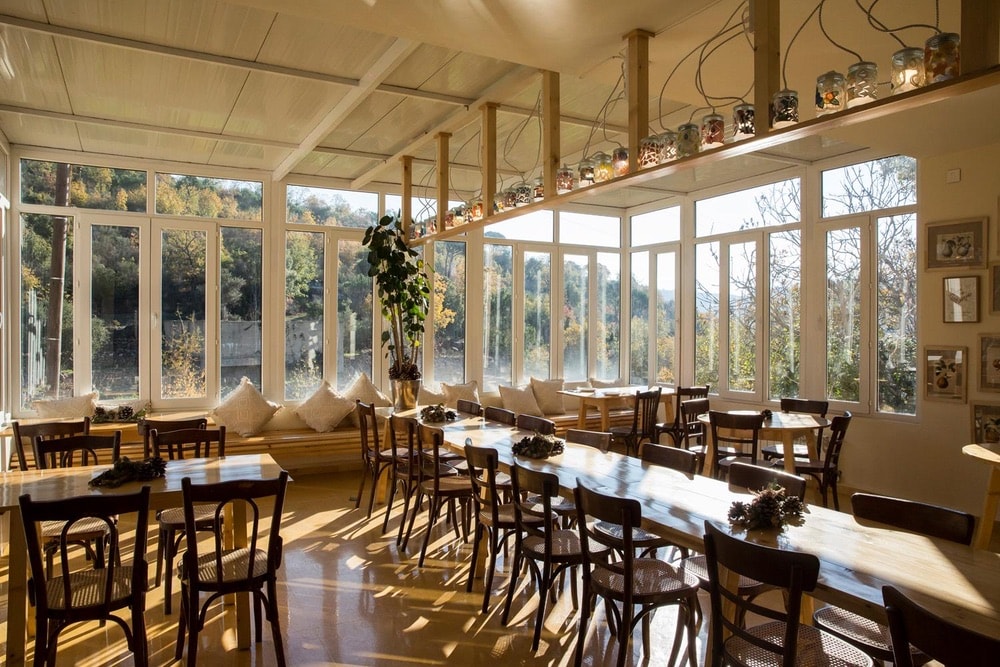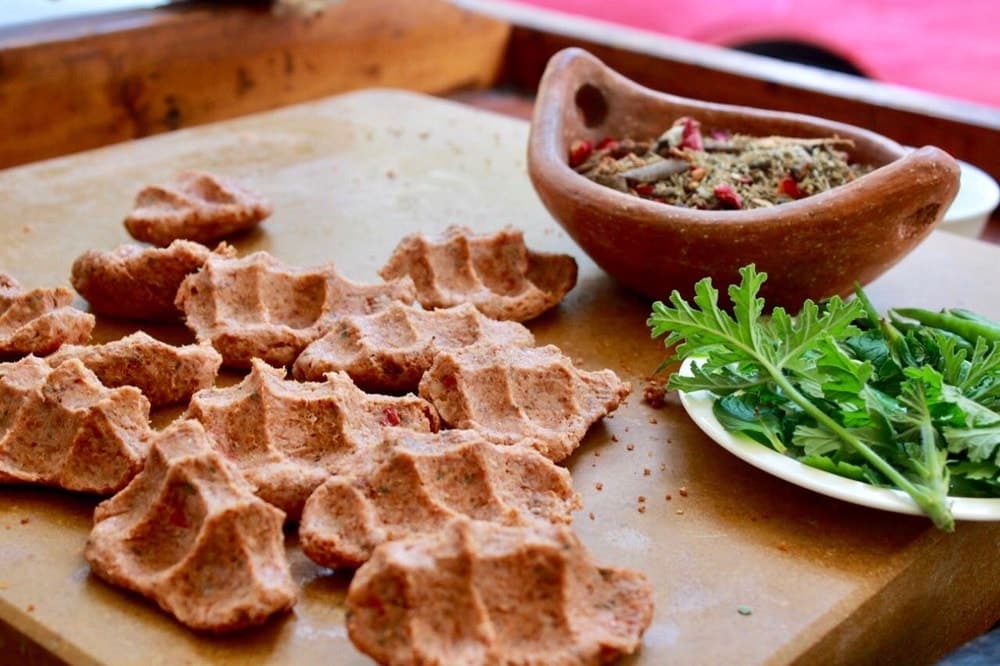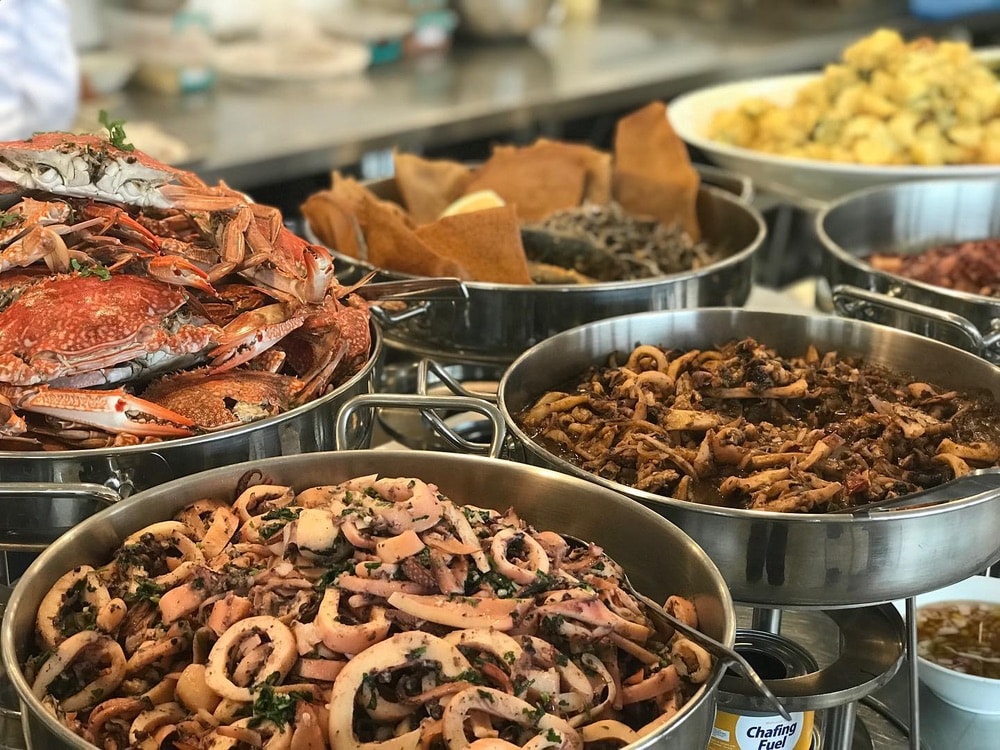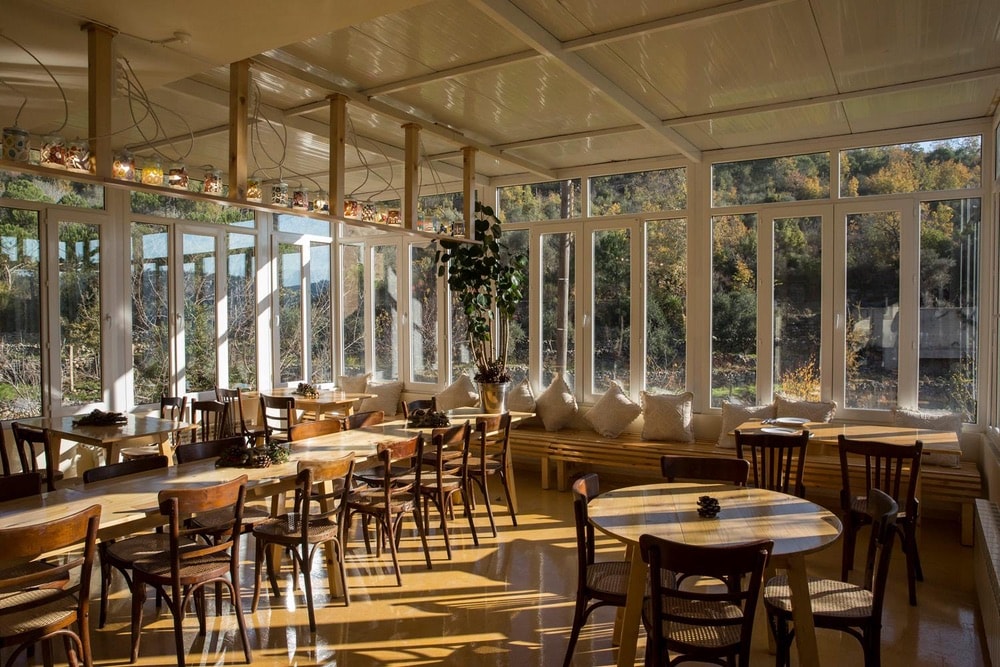 Tawlet – Beirut, Lebanon
From a farmers market that highlighted rural produce in the urban environment to regional food festivals highlighting local traditions, produce, and cuisine, Souk el Tayeb developed into Tawlet—the farmers' kitchen—in 2009. Its vision is to celebrate food and traditions that unite communities and the culture of sustainable agriculture. Tawlet is a social business, where profit is generated to support farmers, cooks and producers. Every day, a cook from a different area tells guests the story of a different region of Lebanon through food.
Amélie's Pro Tip: "Here you can try real Lebanese soul food, made from real local people, thanks to Kamal Mouzawak's wonderful social project."
http://www.soukeltayeb.com/tawlet/beirut/shou-tabkha-el-mama-lyom/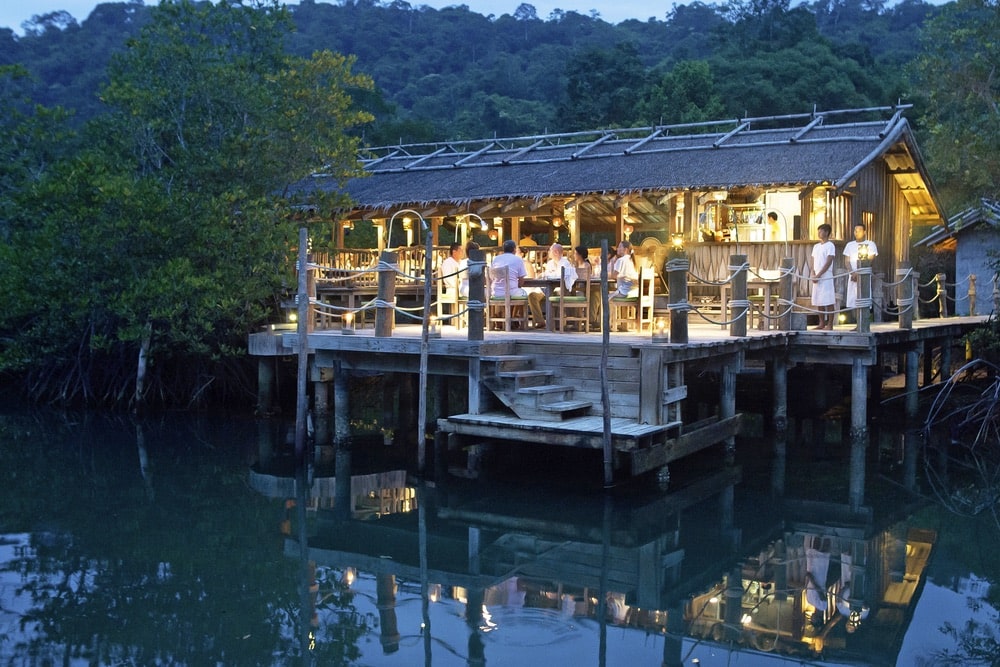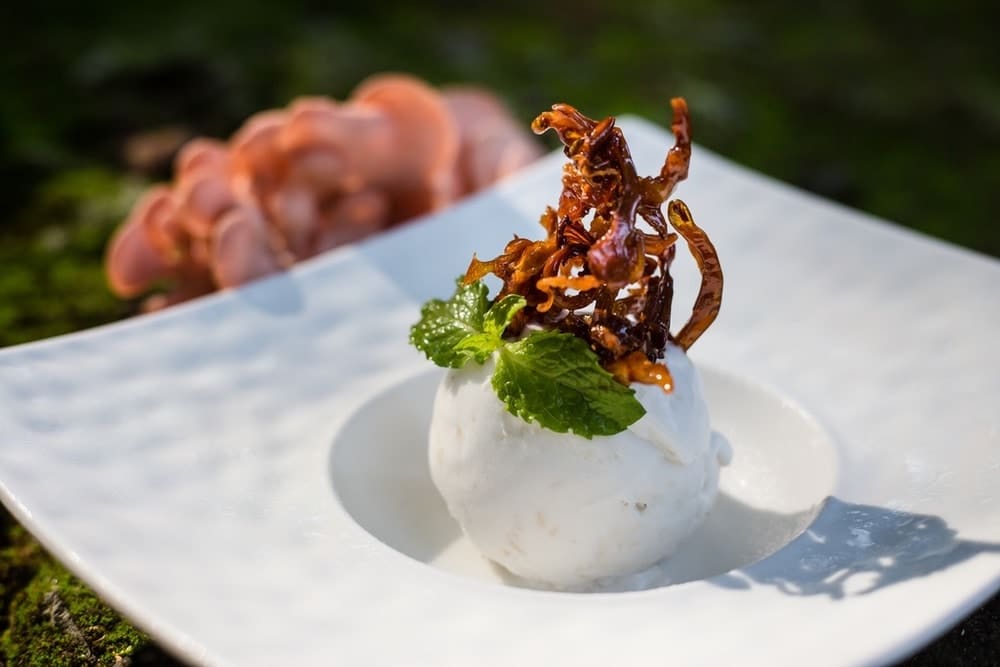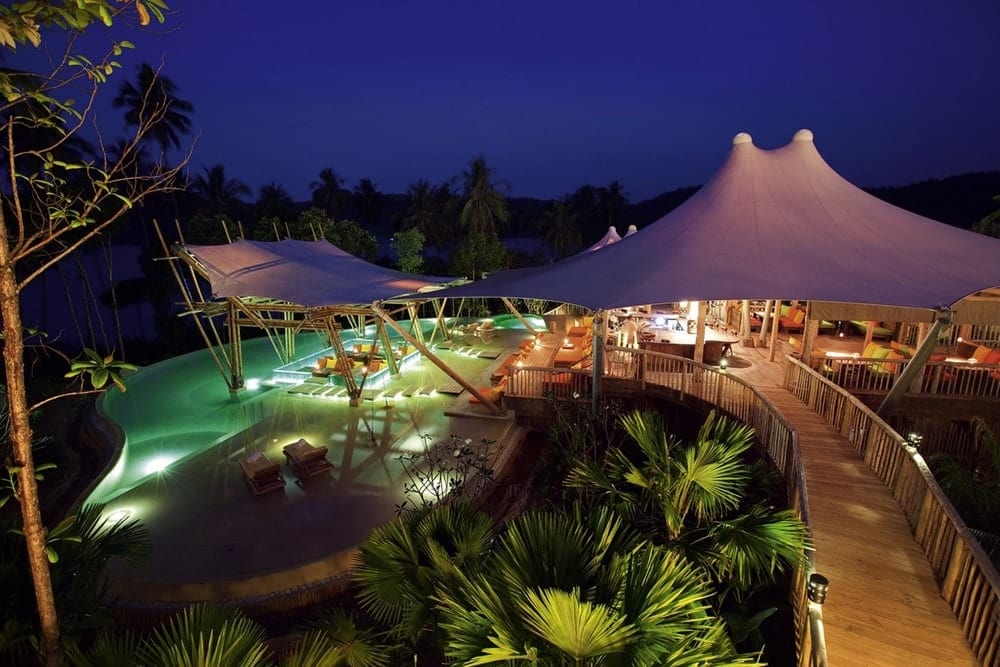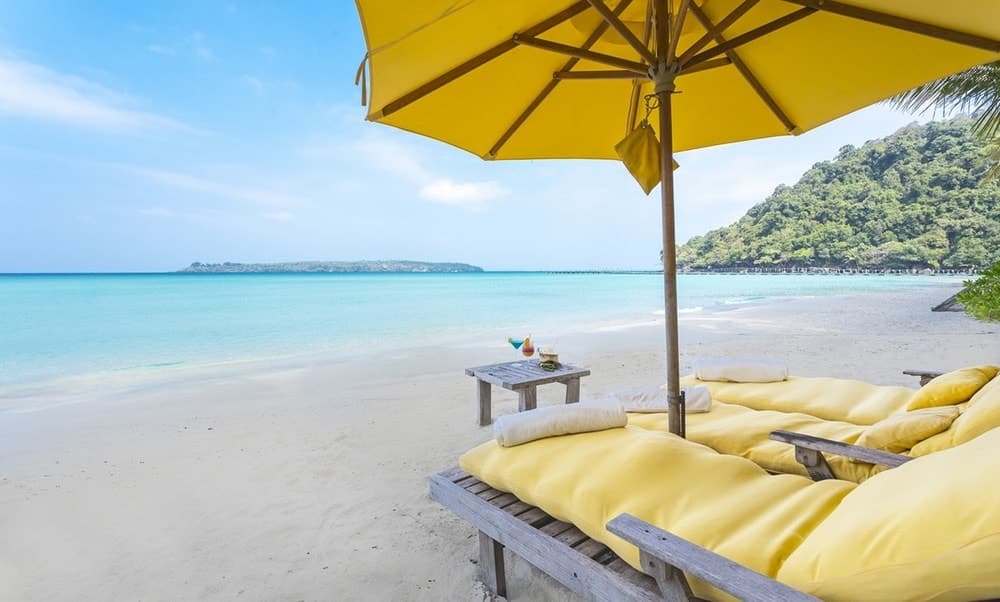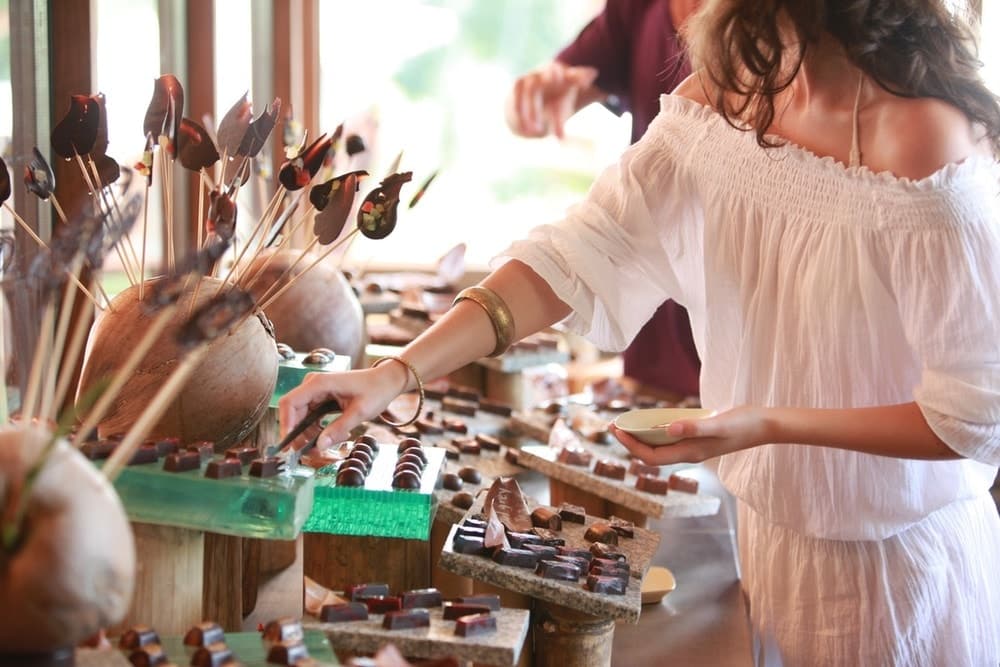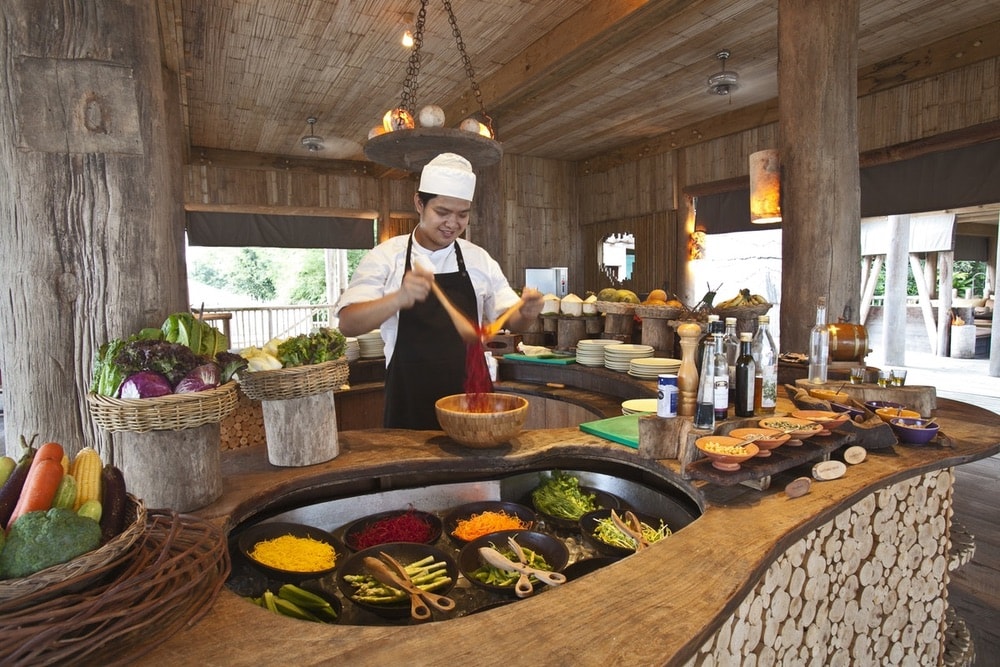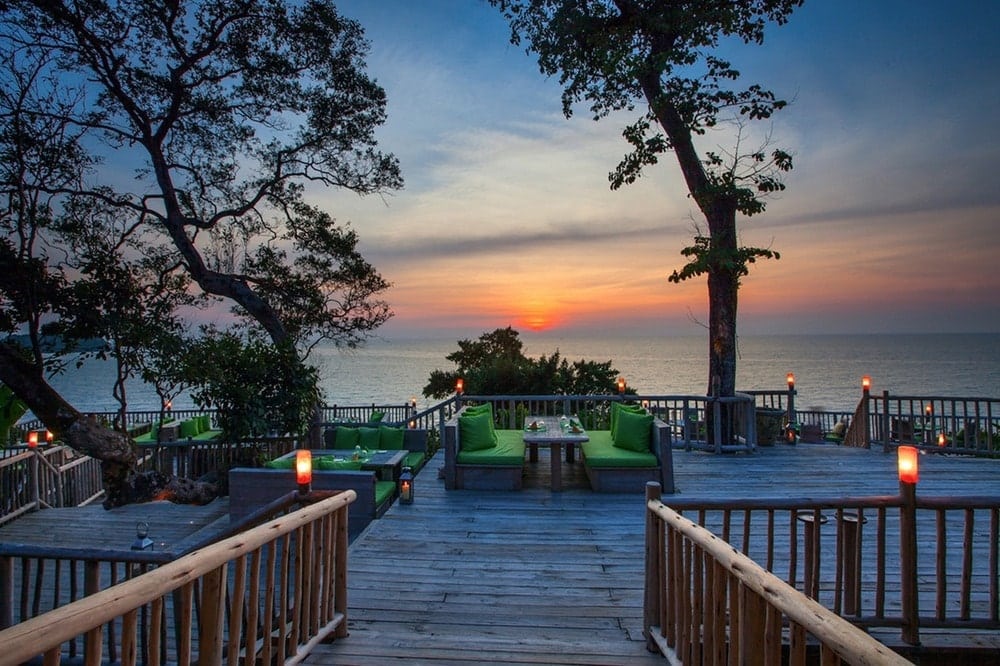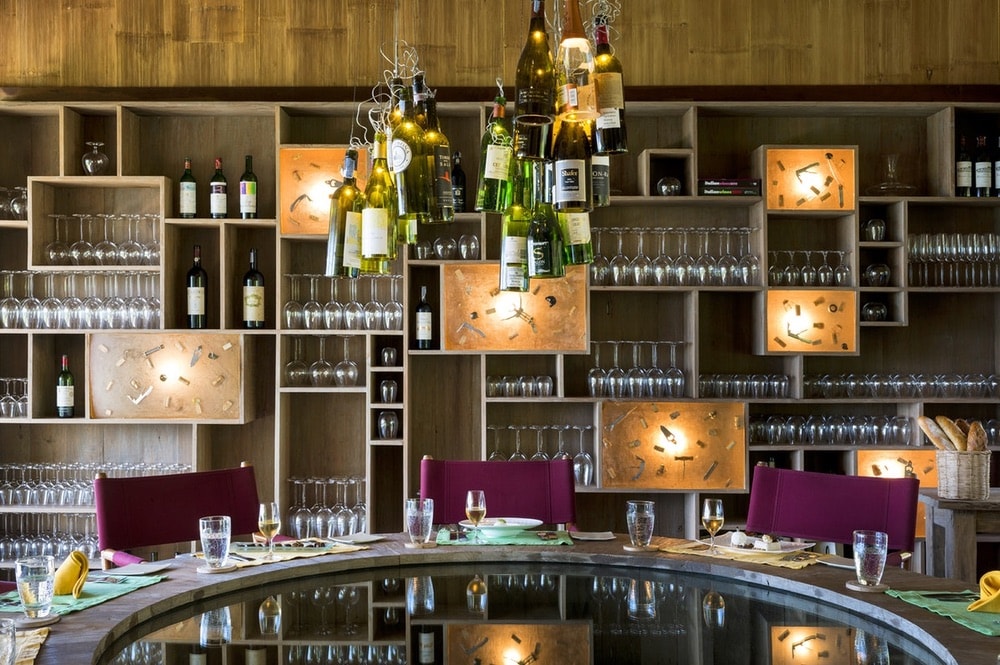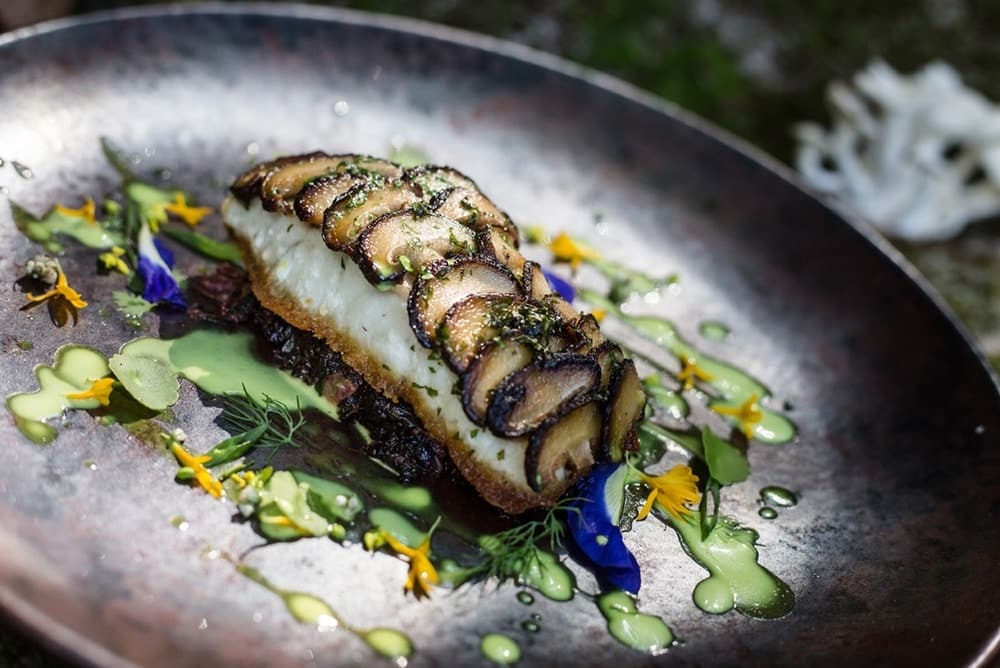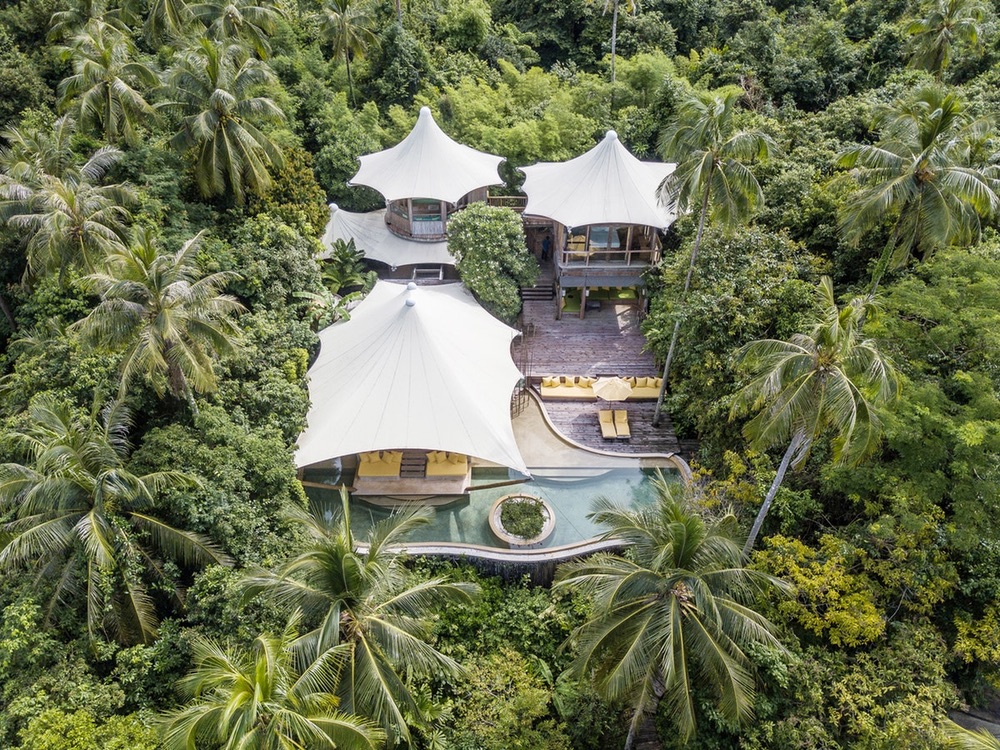 Soneva Kiri – Koh Kood, Thailand
This gourmet Thai restaurant is helmed by Chef Benz who was discovered by Sonu and Eva. With a "no menu" dining concept, Chef Benz's vast selection of dishes is inspired by ingredients grown on Koh Kood, Koh Chang, and seafood caught by local fishermen.
Amélie's Pro Tip: "A candlelit dinner in a private bamboo pod hanging sixteen feet off the ground is an experience."
https://www.soneva.com/soneva-kiri/dining/
Nama – Amanpulo, Phillippines
The Japanese word for "raw," Nama offers exquisitely crafted sushi and sashimi at the heart of a menu celebrating washoku—literally translated as "the food of Japan." Registered as a UNESCO Intangible Heritage of Humanity, washoku is simultaneously simple yet complex, combining sweet, sour, salty, bitter, and umami flavors to perfection. At Amanpulo, guests can enjoy a menu celebrating the traditional Japanese kitchen, right on the beach.
Amélie's Pro Tip: "It is rare to be able to taste such exceptional sushi with your feet in the sand."
https://www.aman.com/resorts/amanpulo/nama-restaurant
Ultraviolet – Shanghai, China
The first of its kind, Ultraviolet was conceived by Paul Pairet since 1996 and opened in 2012. It unites food with multisensory technology to create a fully immersive dining experience.
Amélie's Pro Tip: "Here you can experience chef Paul Pairet's excellent menu with precisely choreographed audio, visual, scent, and mood for every course. It ensures a sensational memory."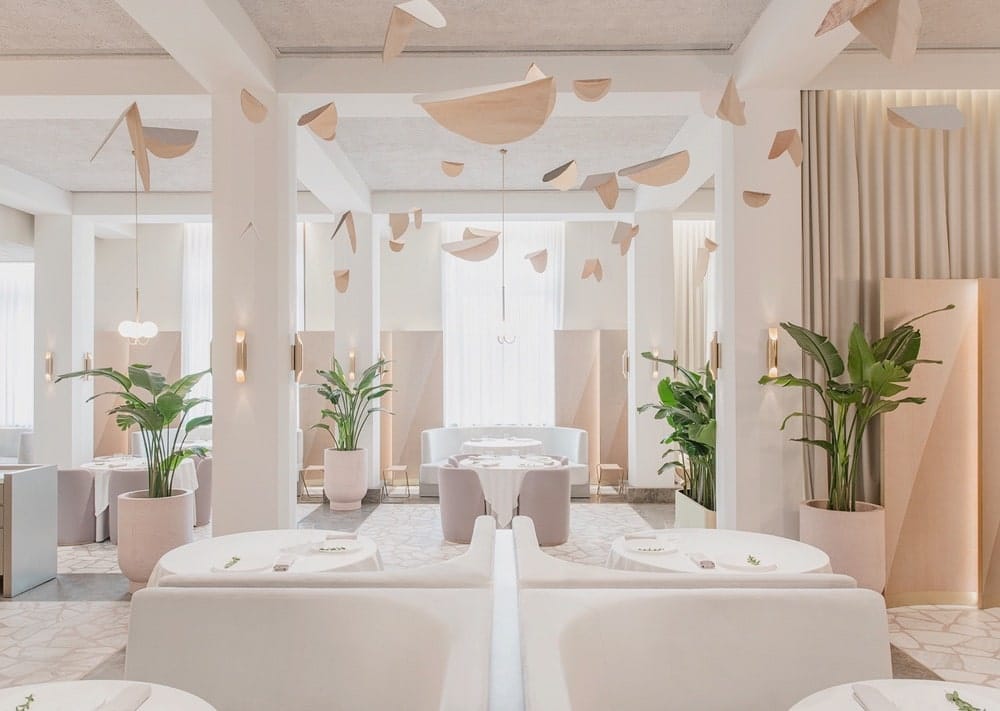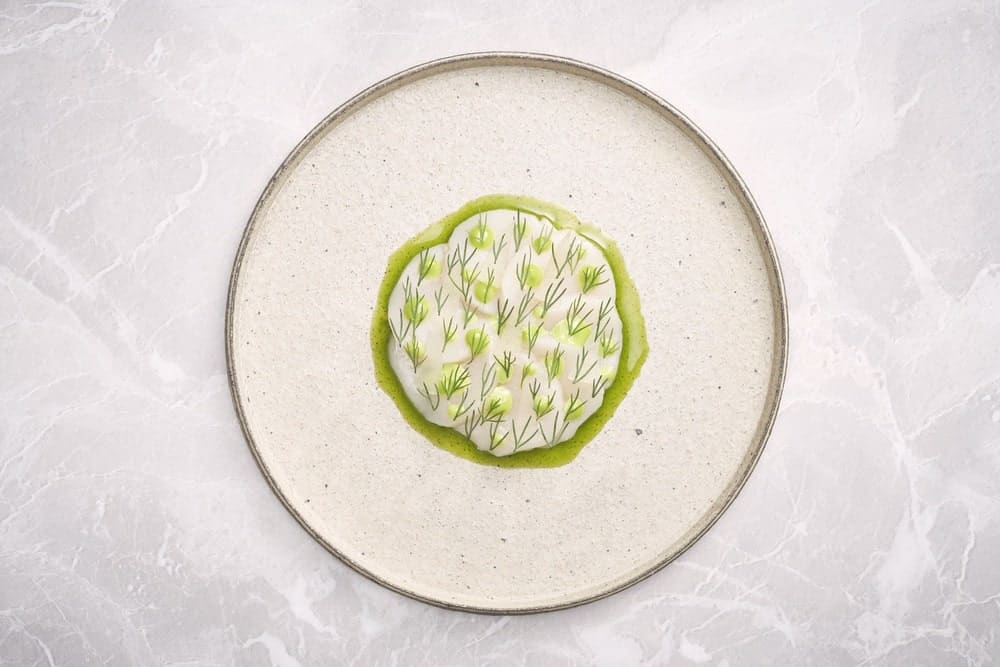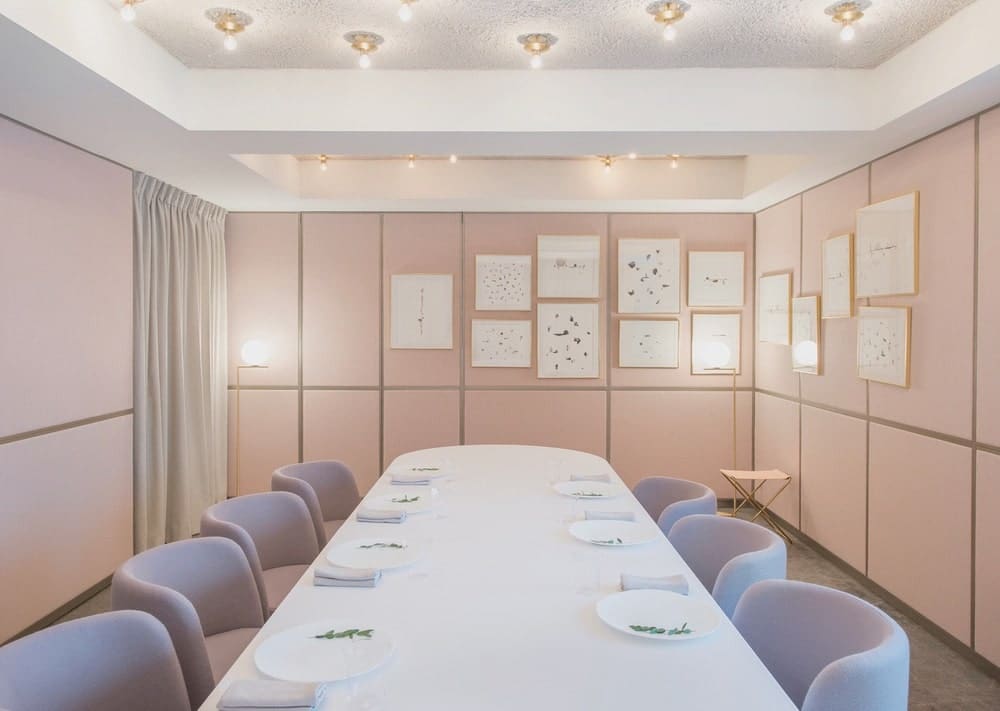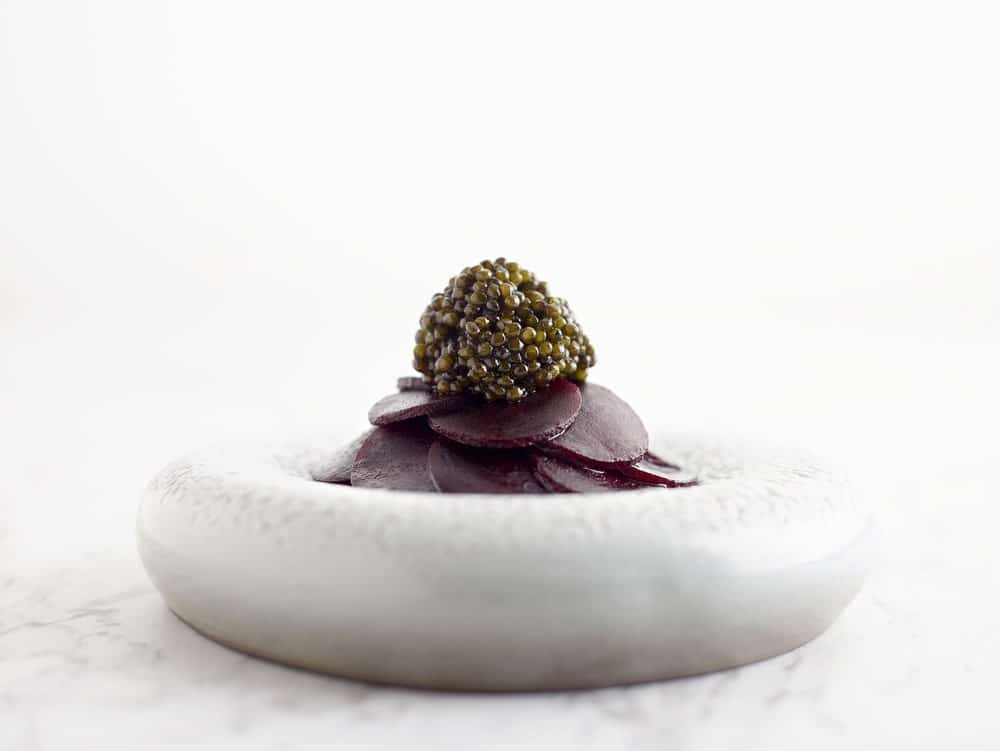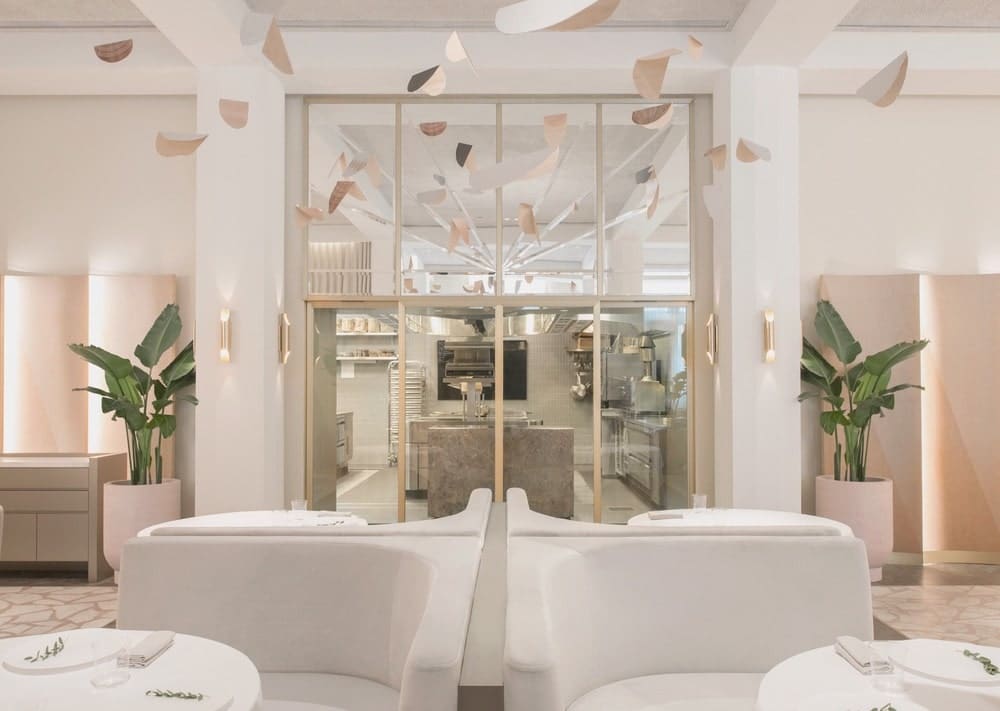 Odette – Singapore
Think pink! With soft touches of pink, gray, and cream colors throughout the restaurant, Odette is a modern French eatery located in the National Art Gallery in Singapore. At Odette, Chef Julien Royer aims to offer warm comfort food within a timeless setting. He describes his cooking style as "essential cuisine"—the very best seasonal ingredients and artisan produce from around the world.
Amélie's Pro Tip: "Odette has the most exceptional dining room, and chef Julien Royer cooks one of the finest dining cuisines in Singapore."
http://www.odetterestaurant.com/
Michel Bras TOYA Japon – Toyako-cho, Japan
The head restaurant situated in Laguiole, France, inherits the unique gastronomic philosophy and world view of genius chef Michel Bras. As the first branch ever to be established, Michel Bras TOYA Japon opened its doors in Japan's Hokkaido region in 2002. On the plate, brilliant colors, aromas, tastes, flowing movement, and sensory elegance of the famed specialty "gargouillou" turned the tide of French cuisine in the world. Vegetables, herbs, and seeds fundamental to Michel Bras are beautifully presented in this signature dish.
Amélie's Pro Tip: "The bay window offers one of the most stunning views of Lake Toya."
https://www.windsor-hotels.co.jp/ja/
Bhairo – Taj Lake Palace, India
At Bhairo, the chefs treat your senses to exquisite contemporary European cuisine, and the view takes guests back in time to an era of royal grandeur, pomp, and pageantry.
Amélie's Pro Tip: "You can dine on the Mewar Terrace, in an intimate domed pavilion for two overlooking one of the most beautiful lakes on earth."
https://www.tajhotels.com/en-in/taj/taj-lake-palace-udaipur/restaurants/bhairo-restaurant/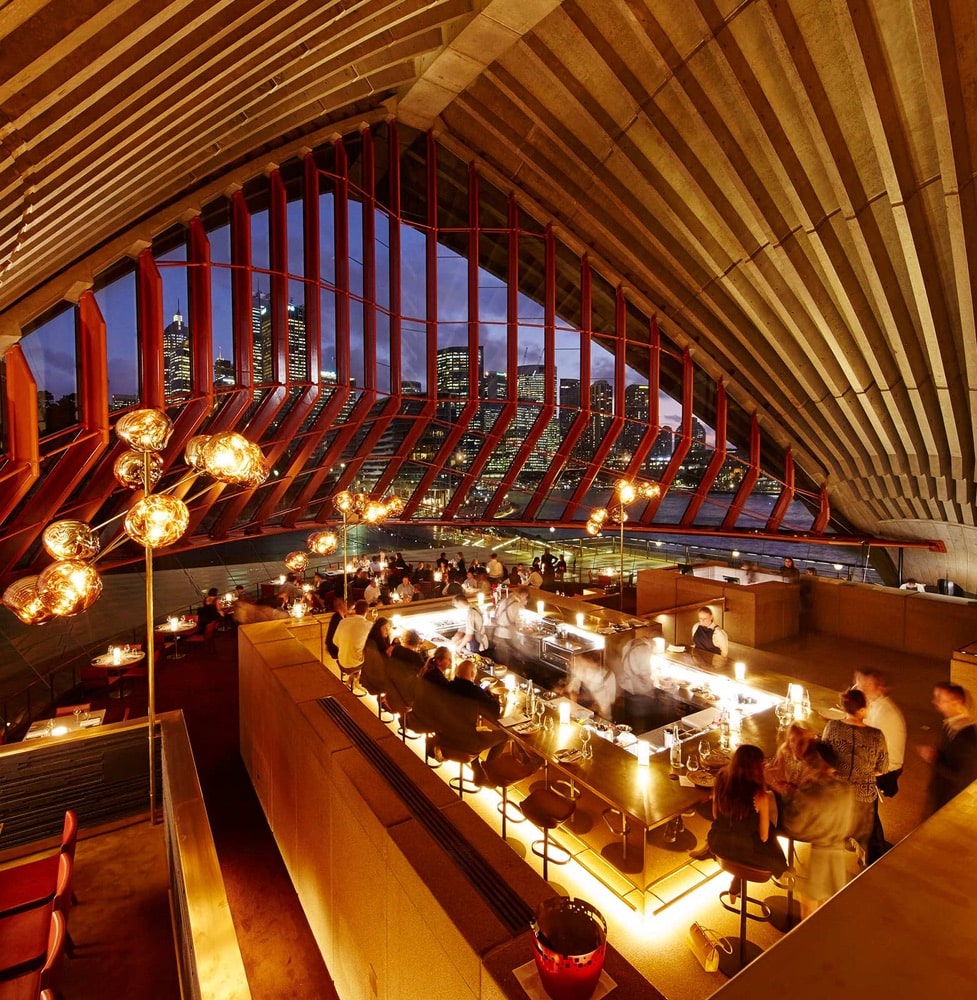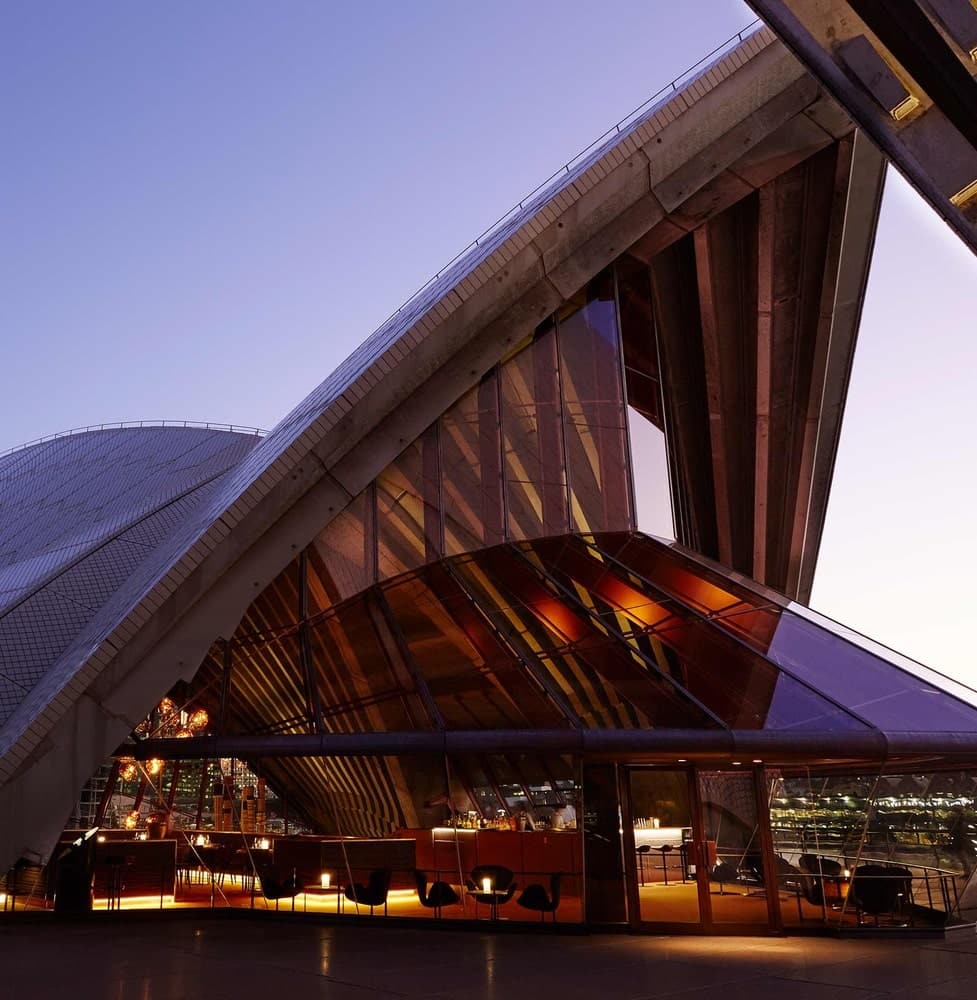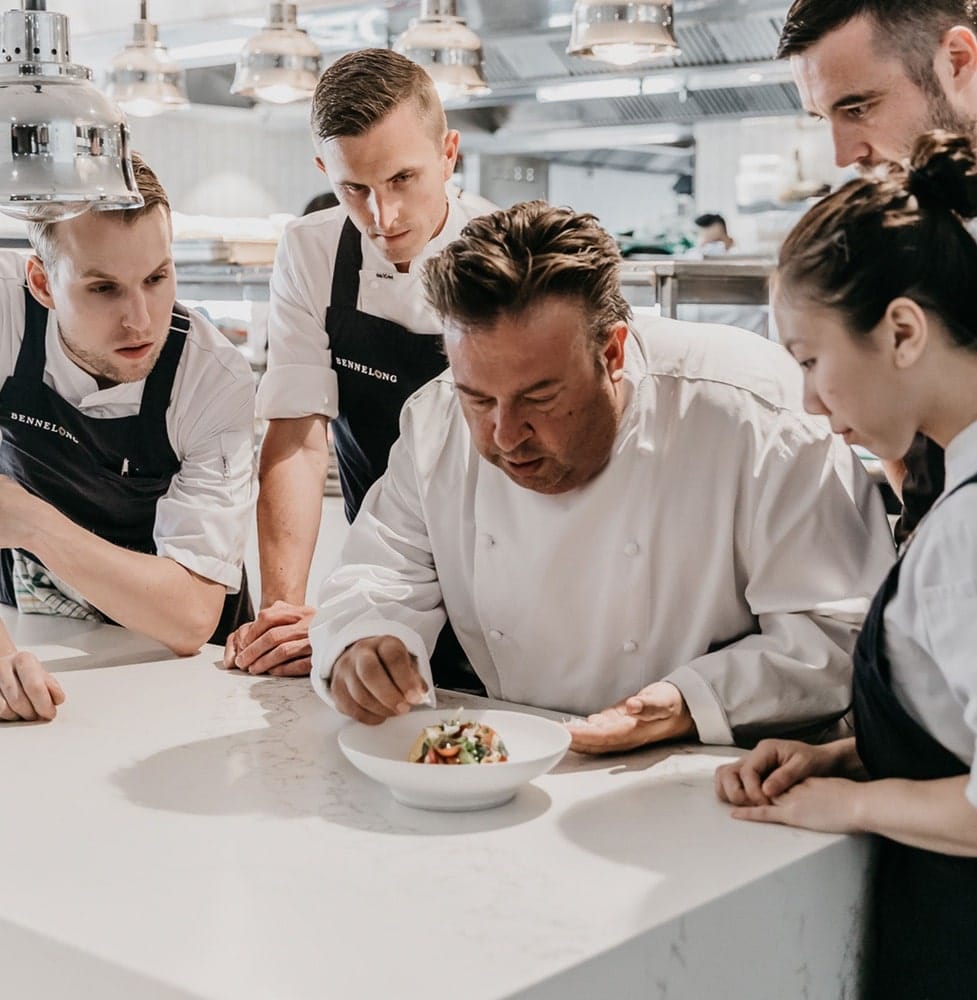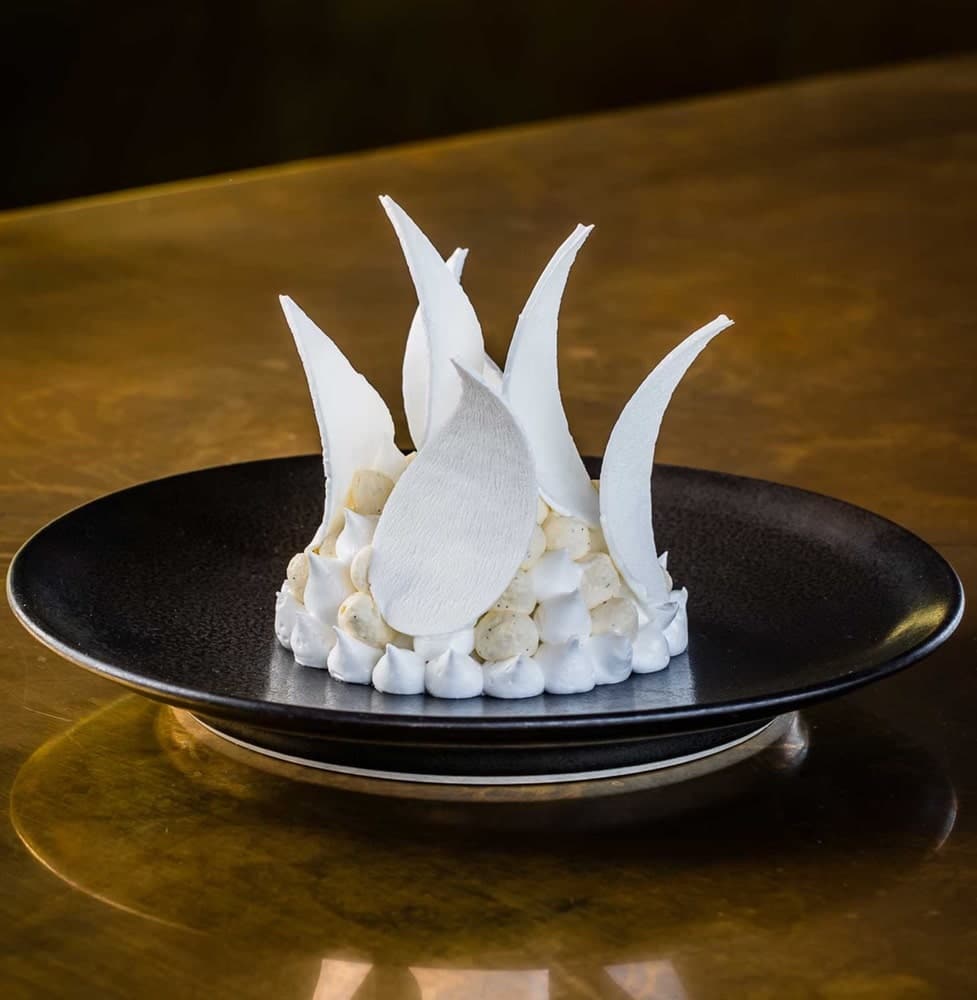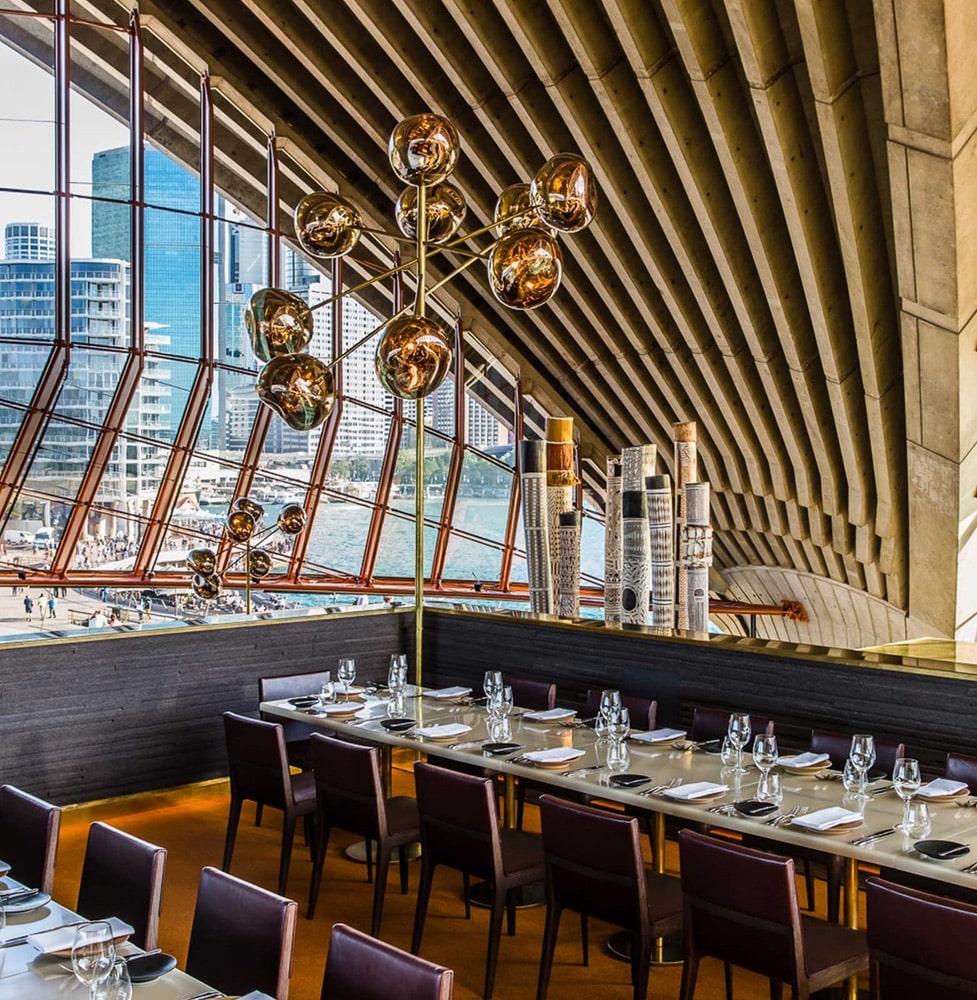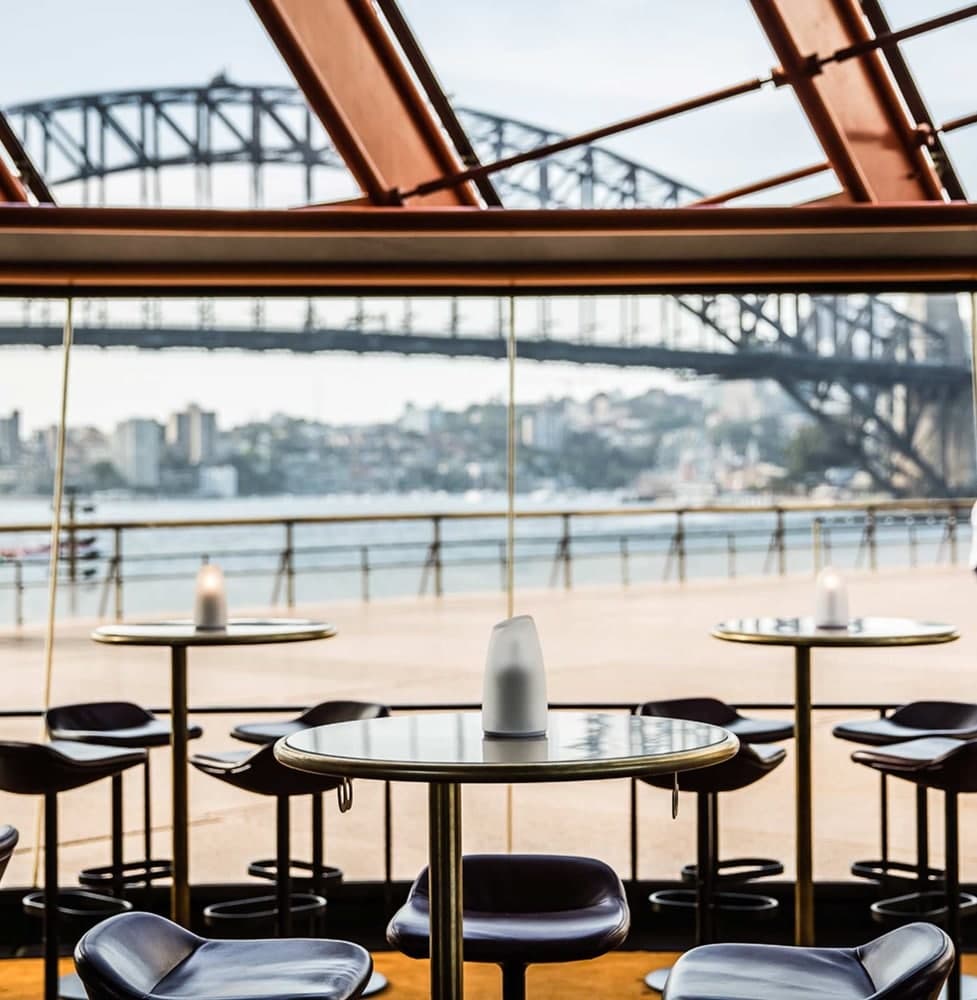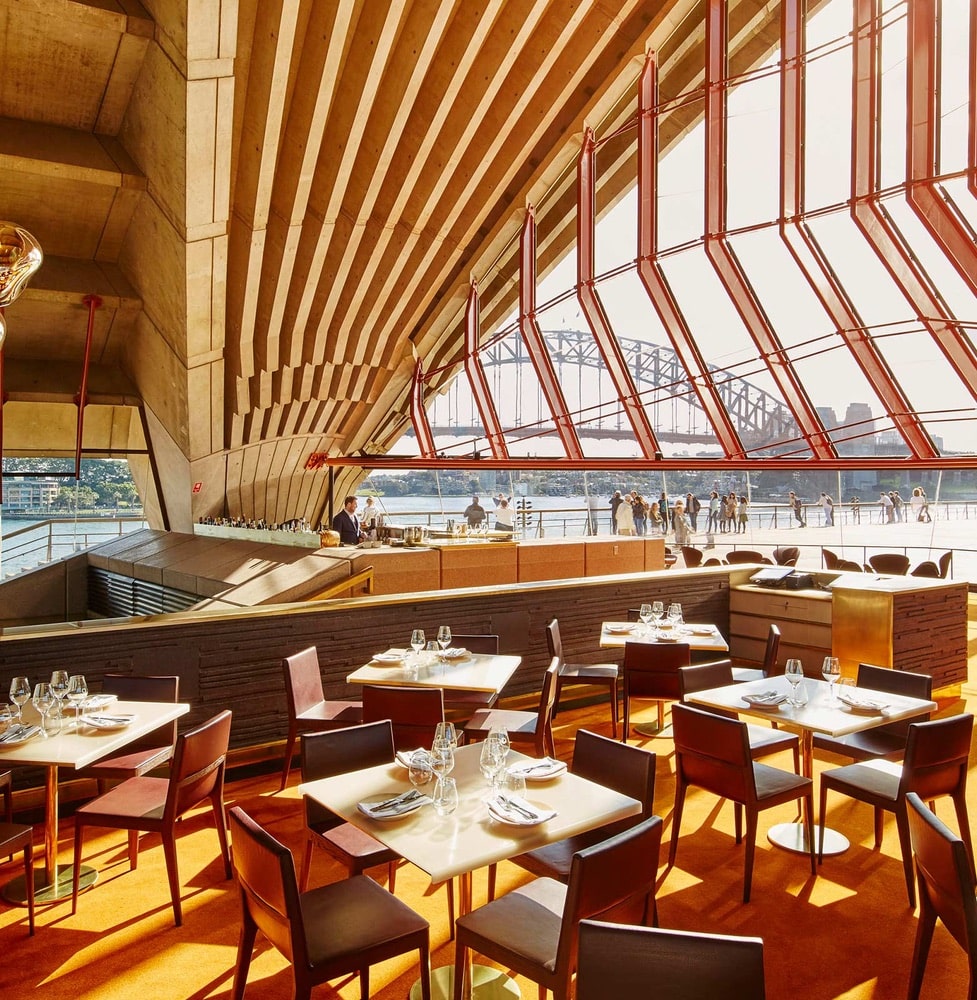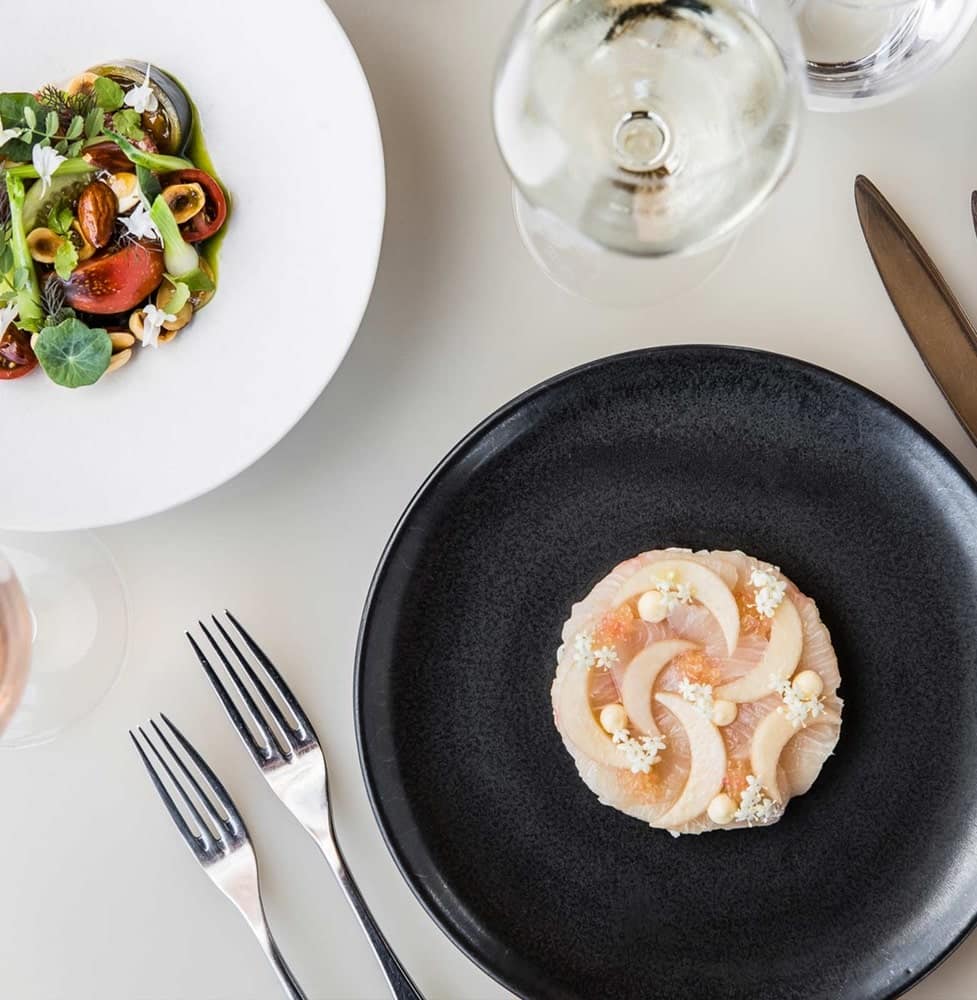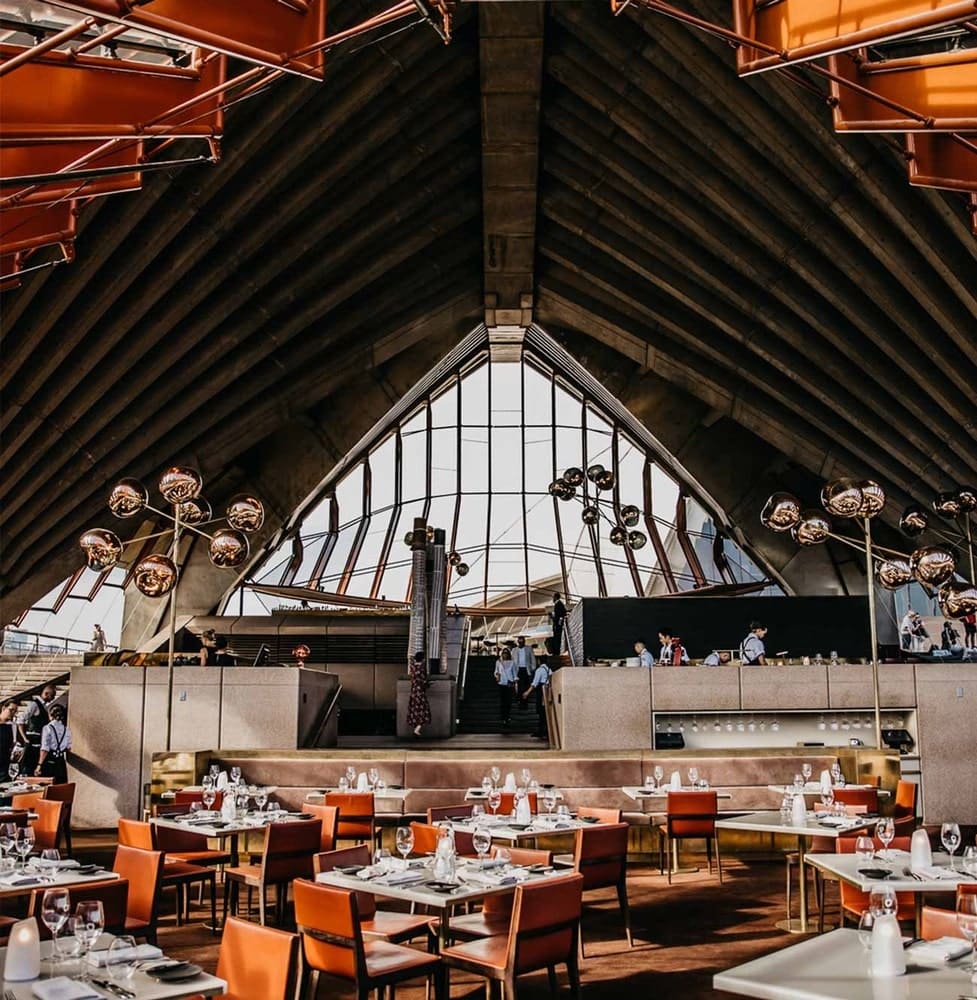 Bennelong – Sydney, Australia
Bennelong serves to celebrate the Sydney Opera House and its extraordinary architecture by offering a culturally significant and inspiring menu showcasing a most magnificent production of Australian food and wine.
Amélie's Pro Tip: "It is an amazing experience to taste the meringue-based dessert, a tribute to Bennelong's incredible architecture, in front of the harbor bridge."
To learn more about 150 Restaurants You Need to Visit Before You Die, click here to purchase your copy. Comment below and let us know your favorite restaurant you believe others should add to their bucket lists!
---