11 Questions with Musician Sunny War
---
August 16, 2022
With a stage name like Sunny War, it's not surprising that singer-songwriter Sydney Lyndella Ward's musical style belongs in a genre of its own. However, funk-punk would be most accurate if one had to describe it. Her compelling voice, powerful lyrics, and unique guitar style position Sunny War with all the makings of a truly unique talent. It's hard not to feel something while listening to her songs, which range in subjects from homelessness to relationships, political movements, and pretty much anything in between.
As the cherry on top, the musician's heart for giving back extends beyond her vocal range through her nonprofit work with Food Not Bombs, a group of independent collectives sharing free vegan and vegetarian food with others. Sunny War started a chapter of the organization in the Skid Row area of Los Angeles—an accomplishment she never dreamed she would be able to achieve. After interviewing Sunny War, it seems that the scope of incredible achievements is just beginning. Check out our chat below!
Where are you from? Tell us a little bit about your background.
I was born in Nashville but grew up all over the United States. I grew up in Denver, Detroit, and Los Angeles. My mother was very nomadic, and as a teenager, I traveled more on my own.

When do you remember first turning to music and songwriting as an outlet for self-expression?
I started playing guitar when I was seven but didn't start trying to write songs until I was thirteen in my band, Anus Kings.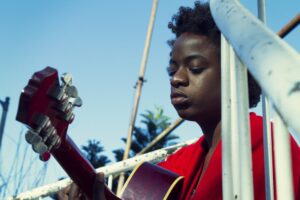 Who are your musical idols?
Some of my musical idols are Angus Young (ACDC), HR (Bad Brains), Chet Atkins, Elizabeth Cotten, Gillian Welch, and Elliott Smith.
How do you translate your ideas or experiences into song, and do you have any writing rituals that help you get into the zone?
I'm not sure if I fully know how to translate my ideas or experiences into songs yet, but I do write a lot. I don't have any rituals, but I try to keep writing as an exercise. I don't always write lyrics with the intent to share them, and I think that makes it feel freer. But if I write often enough, something will eventually be interesting enough to develop into a song.
Tell us about the inspiration behind writing your latest album, Simple Syrup.
Simple Syrup is likely the most incohesive album I've made yet! It is a lot of ideas just thrown together. But while writing that group of songs, I was journaling and allowing myself to be imaginative.
How can music become a tool for raising awareness for critical political issues such as BLM, homelessness, and more?
I think music can be a tool to raise awareness for critical issues. For example, there hasn't been a single political or revolutionary movement yet that wasn't accompanied or narrated by song. Every movement needs a song!
You recorded Simple Syrup at Hen House Studios, which has been described as a central hangout spot for local musicians. How did the recording studio's social nature contribute to the album's lively energy?

Hen House Studios in Venice Beach has such a warm and welcoming atmosphere. I now consider everyone I've met and recorded with at the Hen House as my family. The studio contributed most to Simple Syrup by just being a natural, safe space that encourages creativity and musical experimentation. Harlan (Hen House's owner and producer) is very open-minded and always down to try crazy things in the recording sessions.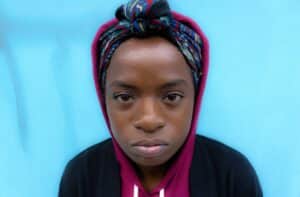 Your album has a big emphasis on the interplay between the musicians on it. Tell us about your instrumental prowess and any musicians you worked with on the album.
How do you want listeners to feel while listening to your music, and how do you feel while making it?
Most of the full band tracks on Simple Syrup featured Aroyn Davis (bass), Paul Allen (drums), and myself (guitar/vocals). I wanted it to have a live band feel since I had never recorded that way before. So, we would rehearse a little bit and just start recording. Aroyn and Paul are very good at improvising and great "pocket" players. So I hope listeners get a sense of being in the room with the band, at least for those particular tracks.
You founded a Los Angeles chapter of the nonprofit Food Not Bombs, where you have put together a network of volunteers to distribute vegan food to the homeless. Can you tell us about this experience and what it means to you?
Starting the DTLA chapter of Food Not Bombs taught me much more than I could have imagined. I learned most about community organizing. It still amazes me how many people in Los Angeles came together for that project and still do today. I still financially donate to the group but am no longer Los Angeles–based. But they are still going strong and now serve vegan meals twice a week in Skid Row. There are also some supporters now who used to receive meals from us who now volunteer. I feel that the Food Not Bombs chapter will be around for many years.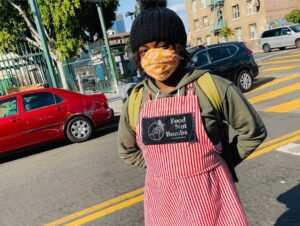 What can our readers do to support the Food Not Bombs initiative?
To volunteer/donate, visit: foodnotbombsdtla.wixsite.com/foodnotbombsdtla
What are you up to these days, and are any exciting plans in the works?
I've been touring Europe for the last month and am finally back in the states, playing even more shows on the West Coast. I just recently moved back to my hometown (Nashville) and just finished recording a new album.
Anything else you would like to share with our readers?
I have a new album that is fully recorded and will be out soon… However, I'm not sure I can announce the name of the record just yet!
---