Digital Graffiti Festival 2016 Is Bigger than Ever!
---
May 3, 2016
A Weekend of Art, Food, and Music in Alys Beach, Florida
Main photo: Digital Graffiti 2015 Best of Show by Yandell Walton. Photo by Jacqueline Ward Images
Digital Graffiti 2014 from VIE Magazine on Vimeo.
Now in its ninth year, the annual Digital Graffiti digital arts festival held in the picturesque town of Alys Beach, Florida, is returning May 13–15. Artists from around the world specializing in videography, graphic arts, photography, music, and interactive arts flock to the tiny beach town to showcase their talents projected onto its immaculate white walls. Thousands of guests will purchase tickets to walk through the tour of art, enjoy live music and other entertainment, learn more about the artists, and attend the annual after-party held at Caliza Pool on Saturday, May 14.
"Alys Beach becomes their blank canvas," says Kelli Siler, Alys Beach's director of events. "Digital Graffiti explores how design, technology, and architecture can intertwine to create entirely new art forms. For one evening, Alys Beach opens its doors, courtyards, and pedestrian paths to innovative companies and groundbreaking artists who fuse these three components to transform our entire town into a living work of art."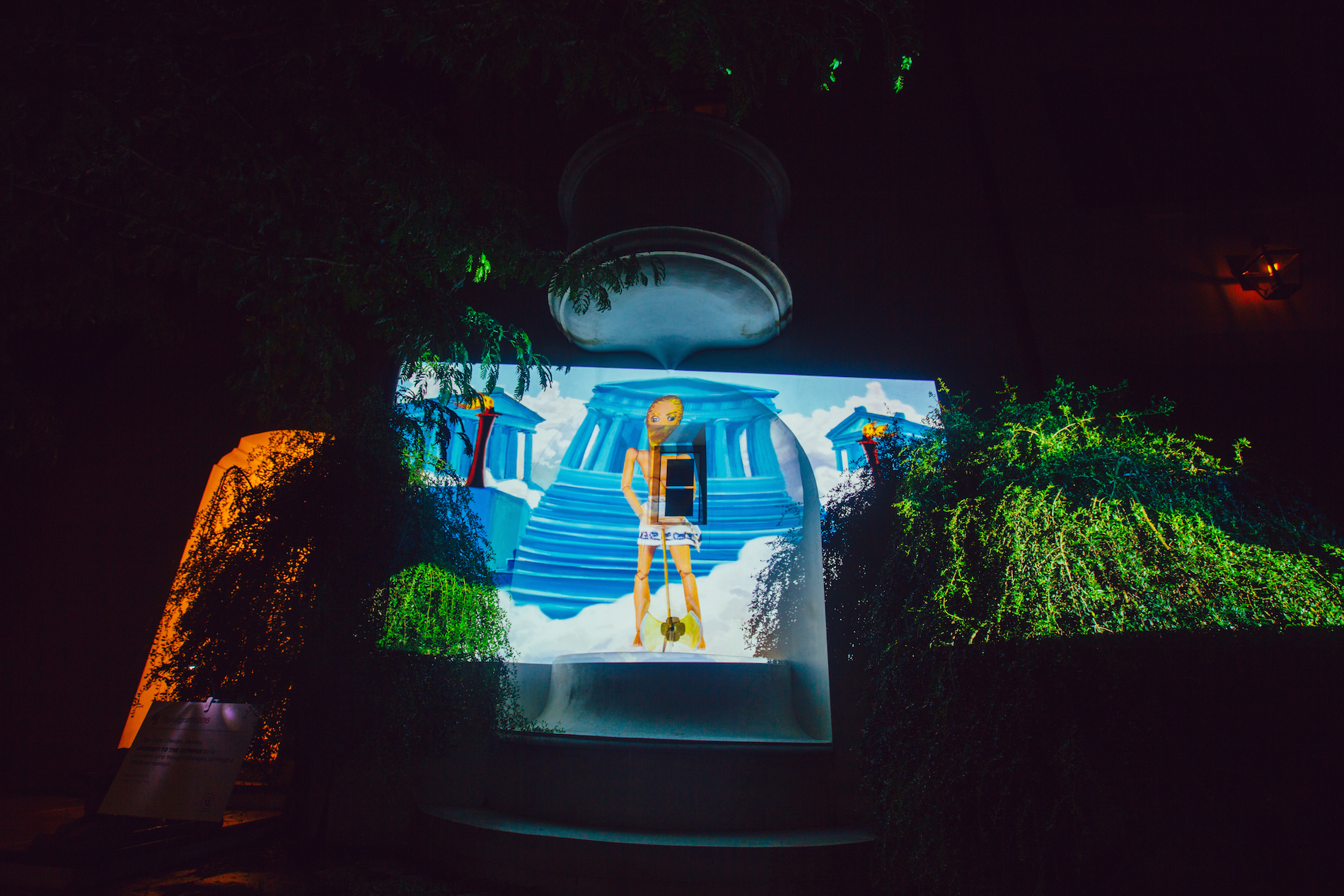 Curator's Tour
This year's festival will feature artists from cities abroad including Istanbul, Sydney, Seoul, Berlin, Stockholm, Dresden, Vienne, and more, as well as artists from the United States. Each unique art piece has been selected by artist and Digital Graffiti Curator Brett Phares, who will also offer his Curator's Tour on Friday, May 13 from 7:30 to 10:30 p.m. This tour is open to anyone who purchases a Digital Graffiti Weekend Pass or Friday ticket. It was a highlight of last year's festival and is now even better, featuring culinary creations from local restaurants and chefs including: Caliza, George's at Alys Beach, Bud & Alley's, Cuvee 30A, Trebeaché, and Sweet Henrietta's, along with complimentary signature cocktails and brews from Cathead Vodka, Donner-Peltier Distillers, and Idyll Hounds Brewing.
"For a local and intimate venue, Digital Graffiti attracts an impressive range of national and international art, and our ninth year continues this legacy," says Phares. "We have a solid list of finalists that have submitted work for projection, from delicate to bold, minimal to maximal, monochrome to unicorn rainbows—we can't wait to share it all!"
Attendees will have more chances than ever to interact with the digital art, with a virtual floor, art wall for guests to showcase their own masterpieces, and games.

Main Event
Beginning at 6:00 p.m. on May 14, enjoy a complimentary cocktail and music at the annual pre-party, make your way through the darkened paths of Alys Beach and enjoy a feast for the eyes! There will be artwork everywhere you turn. Pick your favorites and see how you stack up against the judge's picks for Honorable Mention, Curator's Choice, and Best of Show. Then, relax or dance poolside at Caliza as you party under the stars with DJ Harry and even more digital artwork delights. (After-party is 21 and up.)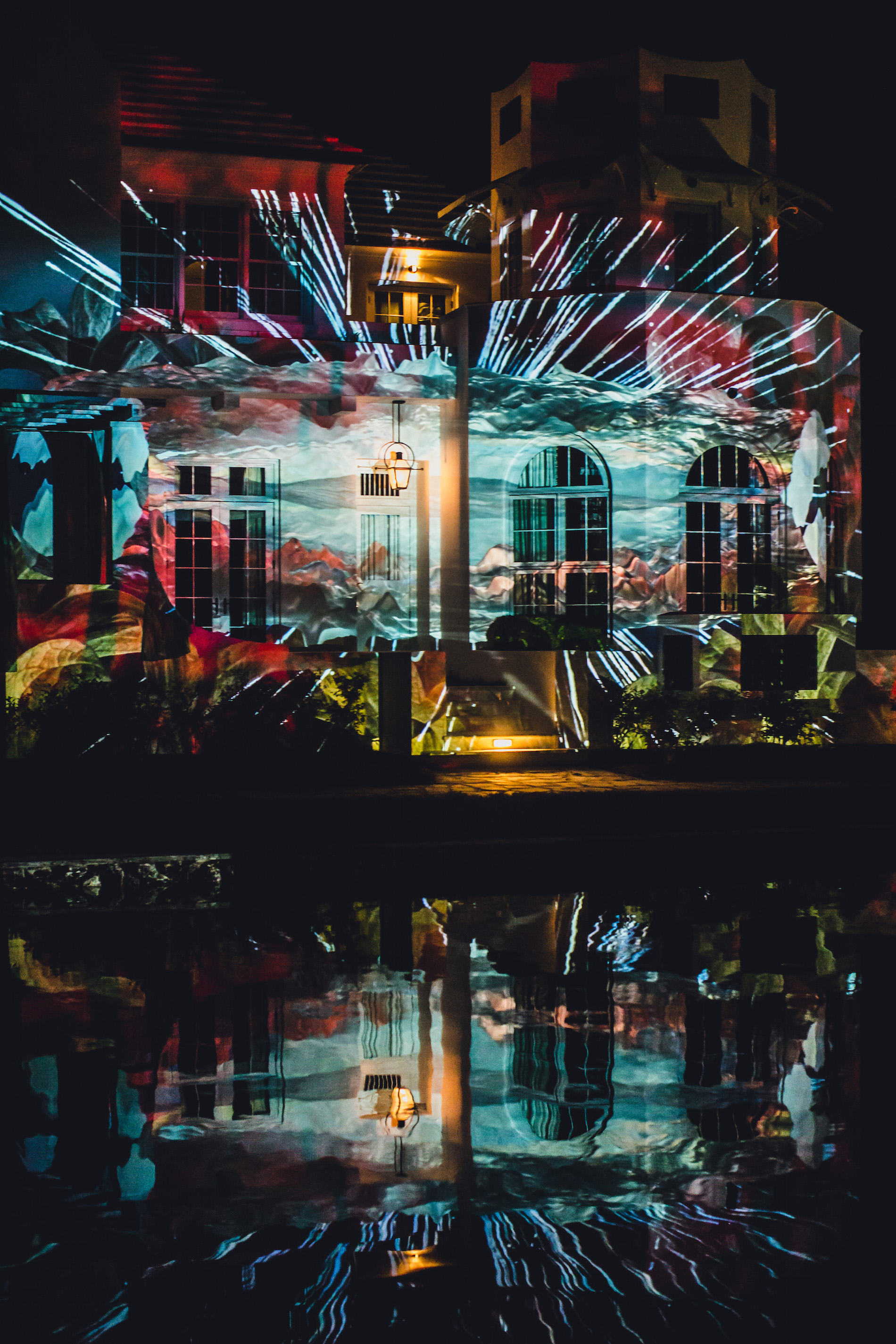 Sunday Brunch
Didn't make it out to the festival on Friday or Saturday, or you just want the opportunity to see the art one more time and maybe get some insight from the artists themselves? The Digital Graffiti Sunday Brunch is perfect for you! Enjoy a Bloody Mary and the delicious biscuit bar as you stroll through the cobbled paths and courtyards of Alys Beach. Sunday Brunch tour begins at 11:00 a.m. and runs until 1:00 p.m.
Tickets for individual days or weekend passes are available at www.DigitalGraffiti.com, along with more information about the artists of Digital Graffiti 2016, news on special events, and information on exhibits from years past. Get ready to experience a living art museum unlike any other—and maybe party a little, too!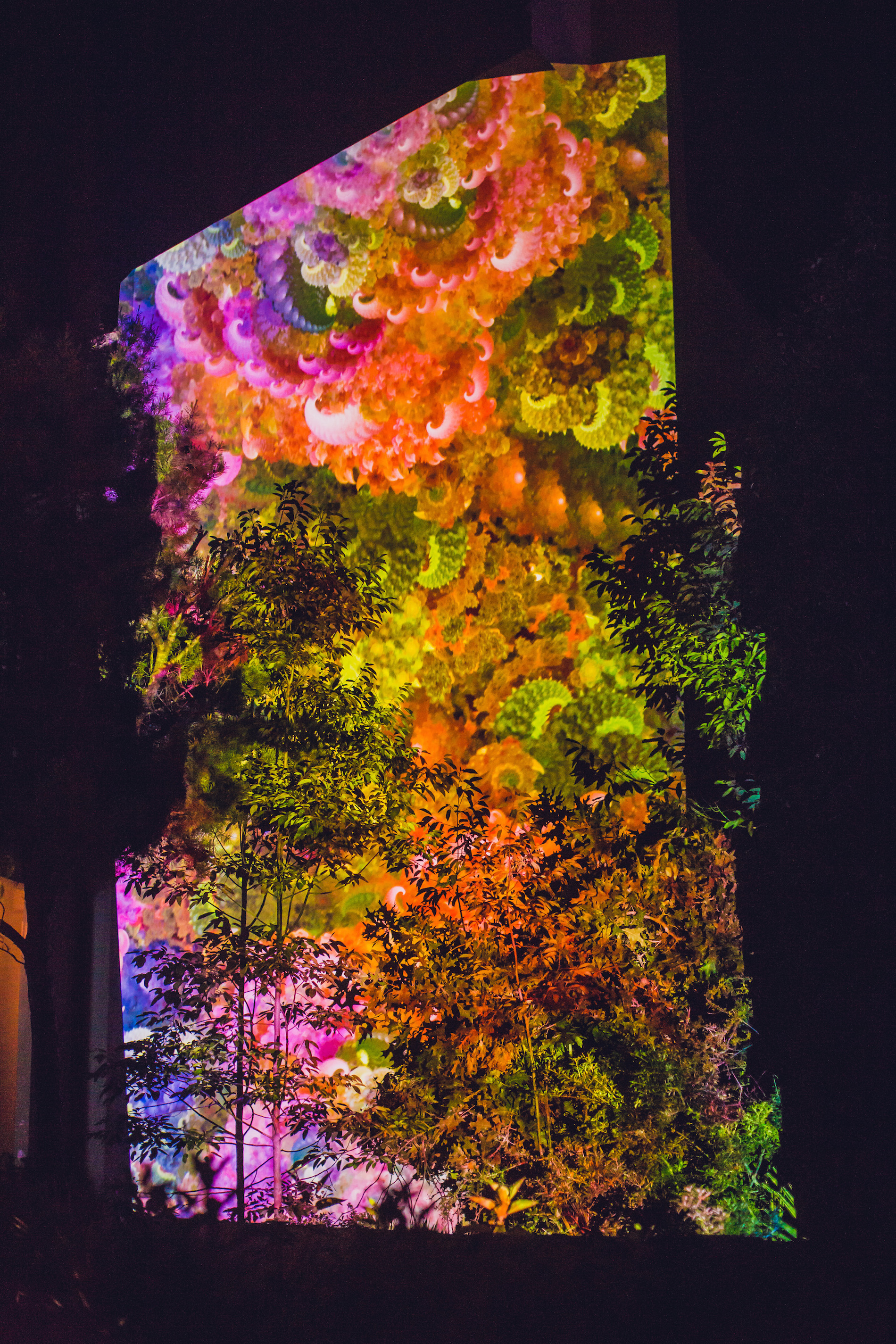 The 2016 Digital Graffiti finalists include:
▪     Linda Loh, Brunswick East, Victoria, Australia
▪     Olga Guse, Dresden, Germany
▪     Robert Crispe, Sydney, New South Wales, Australia
▪     Tina Willgren, Stockholm, Sweden
▪     William R. Bullock, Bowral, New South Wales, Australia
▪     Debbie Rivinandya, Bandung, West Java, Indonesia
▪     Jinku Kim, Walpole, Massachusetts
▪     Kathryn Whitesides, Charlotte, North Carolina
▪     Michael Denton, Hastings, E. Sussex, United Kingdom
▪     LIA, Vienna, Austria
▪     Tracy Miller-Robbins, Westerville, Ohio
▪     Hyoyoung Jung, Paju, Kyungki-do, South Korea
▪     Emilia Forstreuter, Berlin, Germany
▪     Max Hattler, Hong Kong
▪     Mark Lyons, Newcastle upon Tyne, Tyne and Wear, United Kingdom
▪     David Bennett, Nashville, Tennessee
▪     Jiyen Lee, Seoul, South Korea
▪     Katina Bitsicas, Columbia, Missouri
▪     Michael Flückiger, Zurich, Switzerland
▪     Nathan Johnson, Los Angeles, California
Other exhibitions will include art by Yandell Walton, Digital Graffiti 2015 Best of Show winner, of Melbourne, Australia; Keaton Fox of Detroit, Michigan; and Sean Capone of New York, who participated in the 2015 Digital Graffiti Artist Residency Program.
---