Behind the Scenes with VIE in The Big Easy
---
December 14, 2012
Last month, the VIE team set off across the coast to New Orleans for a few photo shoots and interviews for upcoming issues of the magazine. The Big Easy welcomed us with open arms as only New Orleans can. Mixing business with pleasure is what it's all about, right?
Our home base was the stately and elegant Roosevelt Hotel, recently featured in our Holiday Issue. Artistically-tiled floors and chandeliers dripping in crystal overhead paved the way to our rooms in the first tower, where we settled into rooms with panoramic views of New Orleans. A big thanks to The Roosevelt for the fantastic accommodations!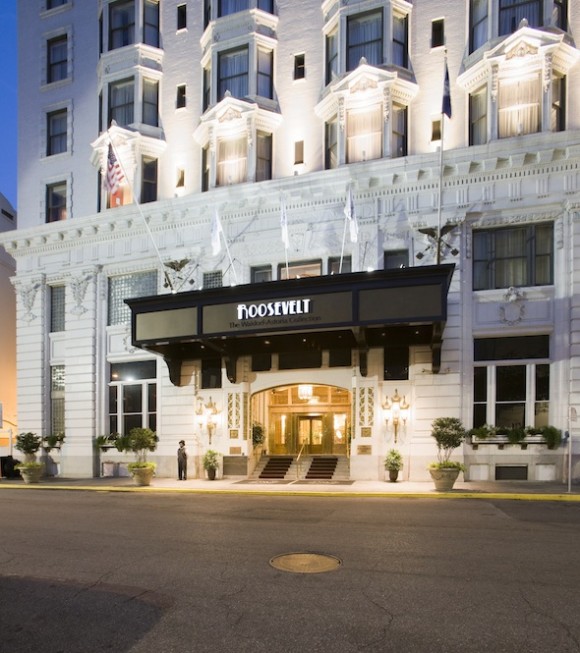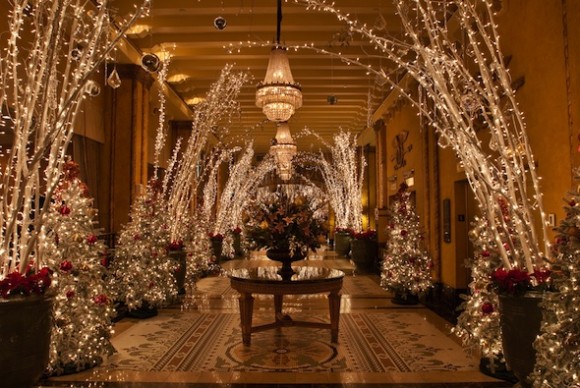 On the agenda? A viewing of the new James Bond movie, Skyfall, at The Theatres at Canal Place. The Idea Boutique, publisher of VIE, worked closely with George Solomon, owner of Canal Place Theatres.  Thanks to George, he was able to get us into the sold out movie on opening night! And luxurious it was. Here, you can stop into the bar for a martini before kicking up your feet in the comfortable loungers within the theater. Waitresses are at your beck and call with just the press of a red button on your armrest (in true James Bond fashion), there to take your order for both dinner or drinks. Be sure to try out the truffle popcorn if you plan to visit The Theatres at Canal Place—simply divine.
A few of us night owls ended the evening with a trip down Bourbon Street for a few team members who had never been—who can resist the dueling piano players at Silky O'Sullivan's? Monday, we made a quick dip through Cafe DuMonde for beignets and coffee before packing up our equipment and setting out in search for Ashley Longshore's art studio, a feature we're ecstatic about publishing in the upcoming May/June Artist issue.
Ashley and her boyfriend, Michael, offered a little New Orleans hospitality as we wrapped her shoot by calling us in reservations at their favorite restaurant, Stella! Restaurant Stella! is a five-star culinary paradise owned by Louisiana native and executive chef Scott Boswell. This restaurant is a unique find and, we all agreed, the best dining experience we've ever had. Ever. For more information on Stella!, visit their website here.
Tuesday, we were up bright and early to be on set for a shoot with the two fabulous designers behind Jolie and Elizabeth, popping into Sucre for a macaroon and a latte and as our first photo shoot location with the girls—and, of course, to snap a shot of one of VIE's fearless leaders, Sucre, at her namesake.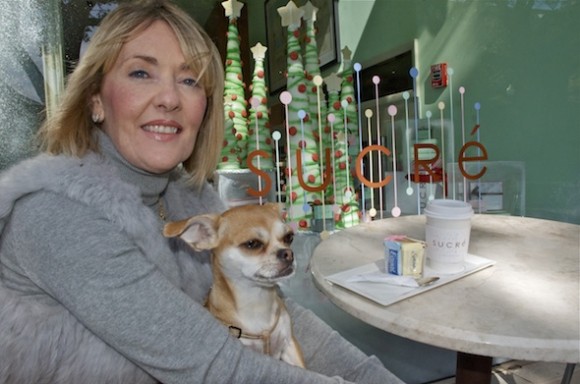 Stay tuned for another behind-the-scenes post on this shoot. But be warned—you might want to get your checkbook ready after discovering the adorable line these girls have perfected for the classic lady.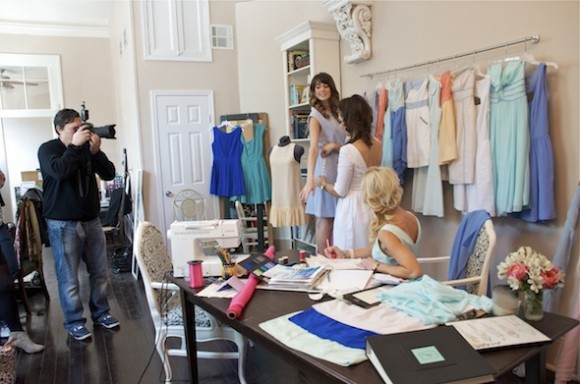 On our last night, we ventured over to Tommy's Restaurant, an upscale "classic Creole Italian" restaurant situated in a super fashionable New Orleans' neighborhood— the Warehouse District. For more info on Tommy's, visit their website here. We were meeting with George here about launching his new loyalty program for his chain of 21 movie theaters across the Southeast. Thanks to George for another fabulous culinary feast, great company and great meetings all week (and of course, for picking up the tab!)
All in all, New Orleans won the VIE seal of approval on our most recent visit. Mix in a few visits to hear the city's best jazz bands, cocktails at The Roosevelt's acclaimed Sazerac Bar, and a shopping trip down Magazine Street, and you have yourself quite the New Orleans' experience!
Behind the scenes photography by Gerald F. Burwell.
---