Turning Dreams into Reality
Interview with James Watts, The Beach Group | 
Photography courtesy of The Beach Group
For many people who either vacation with family or work part-time along the white-sand beaches of Northwest Florida's Emerald Coast, the gorgeous scenery and the laid-back lifestyle hold a powerful allure. The coastal communities along Scenic Highway 30-A are brimming with transplants who visited the area and later made the upgrade from tourists to locals. For James Watts, broker associate at The Beach Group Properties luxury real estate and development firm, the beach was always somewhere he wanted to be.
Watts grew up in Jackson, Mississippi, and often came to the 30-A area with family and friends for summer vacations. He spent his undergrad and grad school years at the University of Mississippi in Oxford and worked one summer in WaterColor, Florida, where he says he fell in love with the lifestyle-community concept. "I have always been a beach person and have spent time living and traveling on various islands around the world," Watts says. "I have always thought this area is special, and the thought of introducing friends, both old and new, to it appealed to me. I enjoy real estate here because I am not just selling houses, I am selling the beach lifestyle."
We caught up with Watts to learn more about the beach lifestyle along 30-A, real estate trends in 2020, and his plans for representing the VIE Beach House – A Show Home, coming this fall.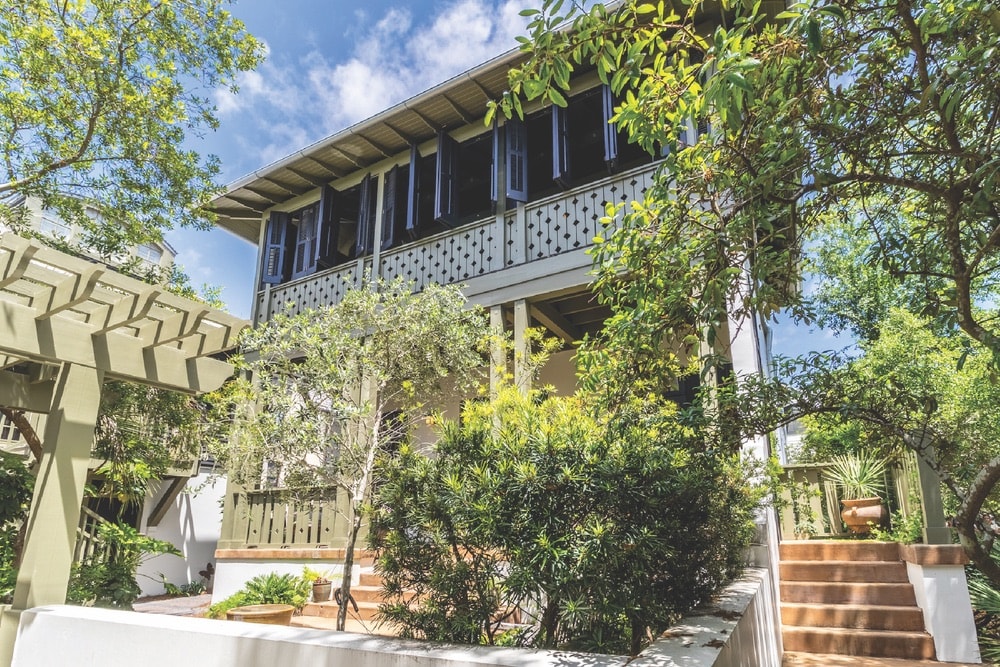 VIE: How would you describe the lifestyle in Northwest Florida, particular in the 30-A area? What do you love most about living and working here?
James Watts: The lifestyle here is certainly more relaxed than what most people are used to. It is slower paced, but that doesn't mean all we do is sit on the beach. This area is unique because, while the beach is a major draw for residents and visitors, there is so much more to do. A typical day here might start with a relaxing walk on the beach at sunrise and end with a glass of wine on the beach at sunset, but the time in between is filled with jogging alongside 30-A, biking the state forest trails, paddleboarding on the Gulf or coastal dune lakes, or fishing. I like that we have many of the advantages of an "island" lifestyle living along 30-A, but if we want to take a road trip for sporting events or concerts, then we just have to hop in the car and go.
VIE: What are some of the best opportunities for those wishing to invest in real estate on or near 30-A?
JW: It sounds cliché, but this is a unique area. We are positioned in a spot on the Gulf Coast where we do not have any major rivers feeding into the Gulf nearby. This helps keep our water beautiful and clear. Our white, sandy beaches are amazing, and the clear water is great for all types of water sports. For someone looking to invest in a beach property, it is tough to beat these beaches. Our market continues to attract people from all across the country, not just the Southeast. This increase in demand continues to drive our real estate market and the rental market, making it a great place to invest, whether you need rental income or are looking for appreciation. Another advantage is that our area is in driving distance for much of the country. If a family wants a last-minute getaway or feels uncomfortable flying, they can drive here instead of flying to the Caribbean.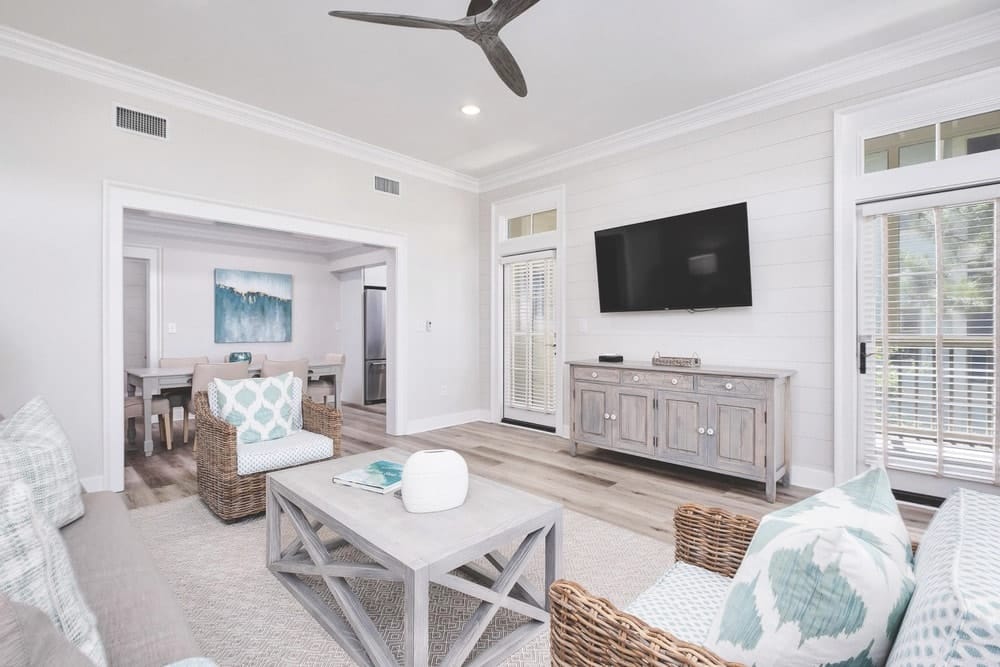 VIE: Describe the real estate market climate at the moment. How has COVID-19 affected the industry, in your experience?
JW: COVID-19 has affected the industry both positively and negatively. Having the beaches and vacation rentals shut down hurt the rental market and the restaurant industry. People need vacation rentals to stay in while they shop for homes, and our restaurants are part of the attraction for the area. The uncertainty surrounding the virus caused some people to hit the pause button, but now that things are open, it seems like we are seeing a pent-up demand for both vacation rentals and vacation homes. People have seen that they can effectively work from home, so why not work from a home at the beach? I have clients who've said they want a beach house so that if this happens again, they have a place to escape to. I think we will see more instances where families will split time between the beach and home, as opposed to only spending one to two weeks a year at the beach.
"This increase in demand continues to drive our real estate market and the rental market, making it a great place to invest, whether you need rental income or are looking for appreciation."
VIE: If you could look into a crystal ball, what do you think real estate prospects look like moving forward, both for the short and the long term? What new paradigm shifts do you see already occurring, and are you seeing any new emerging markets?
JW: Our market can be hard to predict. At the moment, it is very active. Many properties are selling, whether they are $150,000 lots or $10 million homes, so the activity is reaching all points of the market. In the long term, I think this current flurry of activity may settle down. If so, I do not think that translates into lower prices, just a more normalized market. I think our market will continue to see solid consistent appreciation.
In the last couple of years, we have seen an increase in the number of families moving to the beach on both a full-time and a part-time basis. Parents are seeing that they can work remotely and, if necessary, hop on a flight from nearby Northwest Florida Beaches International Airport for in-person meetings. COVID-19 and online learning have certainly reinforced this shift to the beach.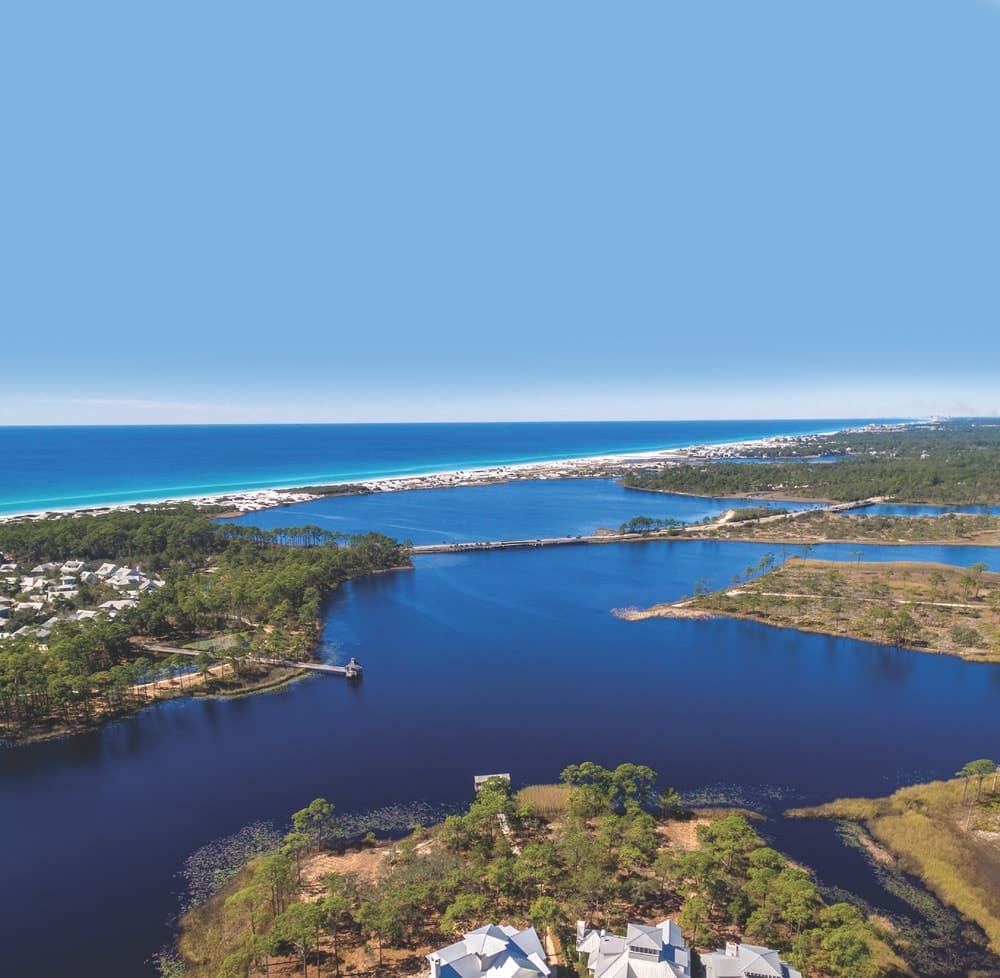 VIE: You've worked with Suzy and Jim Accola, the developers of the upcoming VIE Beach House – A Show Home, before. Now they have chosen you out of a sea of realtors to represent the show home. Can you tell us about how you build relationships as part of your business model and how you think this show home is different from any others you've seen in our area?
JW: So much of my business at the beach is relationship based. When I work with clients and developers, I am selling the lifestyle of the area and not just real estate. Most of my clients have become good friends whom I see anytime they are in town, regardless of whether or not they are looking to buy or sell real estate. I was friends with Jim and Suzy prior to working with them, so we had that foundation before diving into a working relationship. I enjoy working with them and all of the brainstorming and exchanging of ideas. I have not sold a show home before, but I am certainly familiar with the show homes plus I have sold other homes Coastal Elements has built. The approach with this type of project is certainly more of a collaborative effort.
I think this show home is different because it highlights the 30-A area in general and not just a particular neighborhood. This area is a draw for luxury home buyers, whether they want to be in a lifestyle community or not. I love that this home is not built to maximize square footage but is instead built to max out the house with the most beautiful finishes and details. It is a home that anyone could easily envision themselves living in. Every detail in the home was brought to life by one of the show home partners and each has a story to tell. These stories and the combined mixture of ideas helps sell the home. It is this collaborative effort that makes it a special project.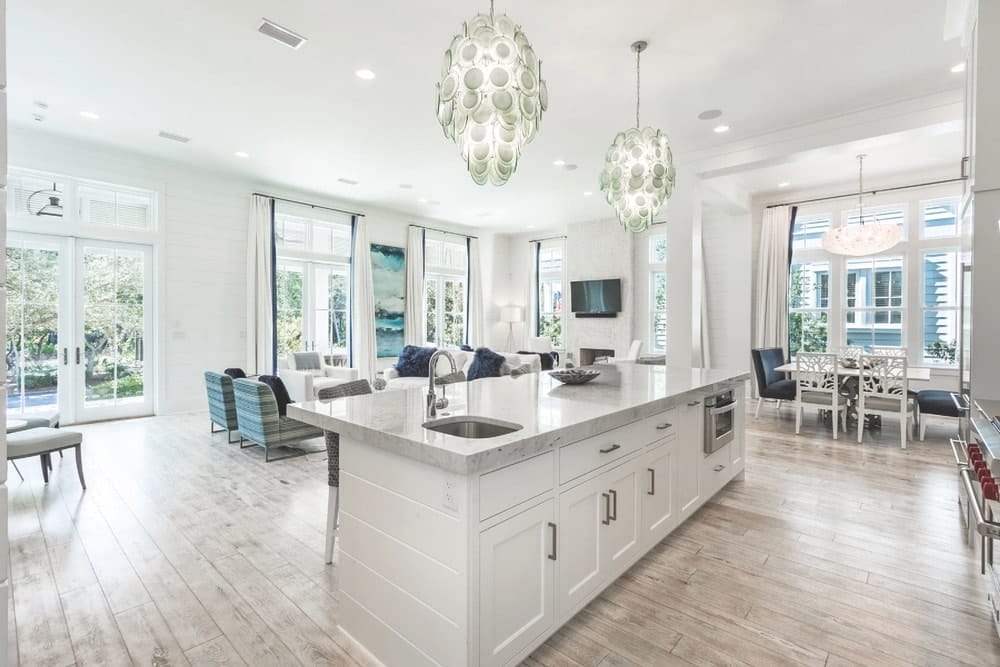 VIE: What are some of the biggest selling points for the VIE Beach House? How is it keeping up with trends of what people want in a beach vacation home as well as a permanent residence?
JW: The VIE Beach House is a true home, meaning it is a house you can comfortably live in whether you are staying for a weekend or a lifetime. With people following the trends of longer vacations or even splitting time between residences, they want a home they can be comfortable in. People don't always want the maximum number of bedrooms allowed. They would rather use the square footage for large gathering areas and outdoor entertaining. The living room in the VIE Beach House is right in line with trends, offering a huge vaulted ceiling with antique beams and a wall of folding glass doors that creates an indoor-outdoor space overlooking the pool. The home is built to comfortably sleep a large family, plus the additional living area and bunk room are great for overflow, making it perfect for hosting the whole family for holidays or summers. Details like the walk-in pantry and the large laundry room make the home more livable, and the garage is perfect for storing beach toys, a beach vehicle, or the hard top and doors for your Jeep.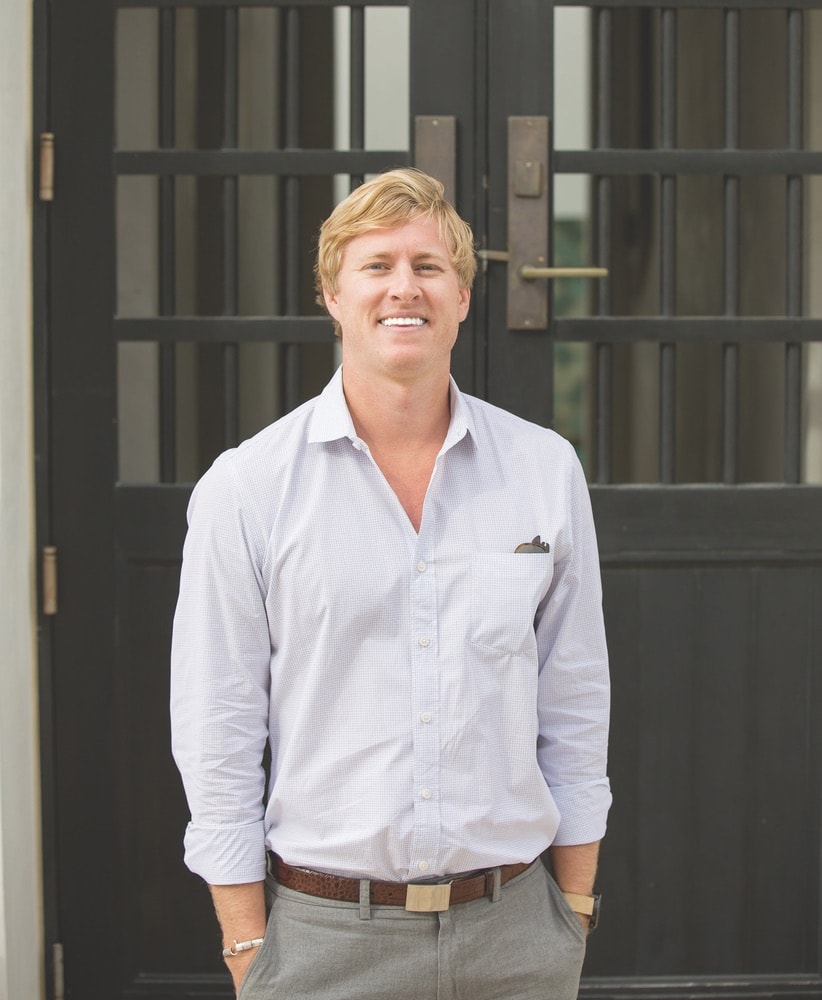 VIE: Part of the home's proceeds will go to area charities supporting community relief for Hurricane Michael and local wildfire victims. In your words, what makes the Gulf Coast area so great when it comes to philanthropy and community support? How is this initiative an asset for selling the show home?
JW: This is a very charitable region. Anytime a tragedy happens, people in this area step up in many ways—housing, food, clothing, money. Our home was damaged but survived the recent wildfire in Santa Rosa Beach, and we have seen firsthand what our neighbors who lost homes are going through. A lot of people moved here from areas with established charitable organizations, and they want the same opportunities available here. I think people here also realize that helping your neighbor can sometimes have a more immediate positive impact than sending efforts elsewhere.
People like to know they are contributing to help others. I think the show home's charity initiatives will speak to someone who not only loves the house but also cares about the people in the area. The owner will not only get an amazing home but also the satisfaction that in buying it, they are providing food or shelter to families in need. I think someone with a charitable heart will call the VIE Beach House their home.
— V —
---
Learn more or see properties from The Beach Group at BeachLuxury30A.com. To learn more about the VIE Beach House, visit VIEmagazine.com/BeachShowHome.
ARTICLE CATEGORIES