Introduction by L. Jordan Swanson
VIE is pleased to announce our third annual Northwest Florida Golf Guide, brought to you by some of the most stunning championship courses in the region! The Golf Guide's goal is to inform golf enthusiasts about the area, which ranks—nationally and globally—as a premier golf destination.
In Northwest Florida, esteemed golf courses are positioned along more than two hundred miles of beautiful coastline from Pensacola to Apalachicola; each course offers a one-of-a-kind golf experience incomparable to other regions in the nation. The courses are as diverse as their locations and are situated in a climate ideal for year-round play. Enjoy your love for the sport twice in one day by playing one course in the morning and another during an afternoon outing. Explore the signature features and challenging layouts of some of golf's most renowned course designers—Greg Norman, Arnold Palmer, Jack Nicklaus, and more.
These courses are paired with the charm of some of America's favorite coastal vacation destinations, complemented by numerous award-winning restaurants and accommodations, world-class resorts, and unique shopping sites, and set alongside some of the most picturesque beaches in the world. For those arriving via airplane, airports conveniently located in Panama City Beach, Destin, Fort Walton Beach, and Pensacola are just minutes from courses. With Southwest Airlines serving the Northwest Florida Beaches International Airport in Panama City, the Northwest Florida Golf Guide's courses are accessible to travelers from all over the globe.
Within this Golf Guide are multiple course listings that extend invites to both residents and visitors alike. Playing a game of golf near the beaches of Northwest Florida is unlike playing anywhere else in the world. Once you've played golf here, you'll be coming back year after year for more!
PANAMA COUNTRY CLUB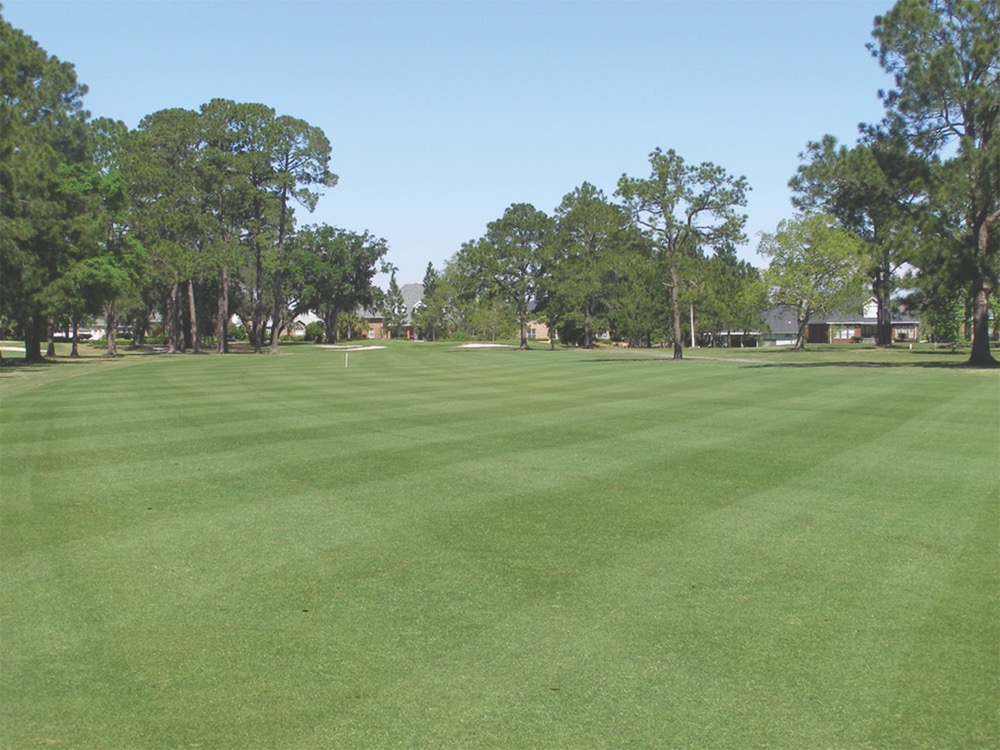 Constructed in 1927, Panama Country Club offers subtle contours and narrow- to medium-width fairways. With resurfaced greens featuring Champion Bermuda grass, we maintain consistent greens year-round. The course is open 365 days a year and hosts a variety of member tournaments, as well as a few annual outdoor events.
100 Country Club Drive, Lynn Haven, FL 32444 For more information, please call (850) 265-3055 | www.panamacountryclub.com
THE HOMBRE GOLF CLUB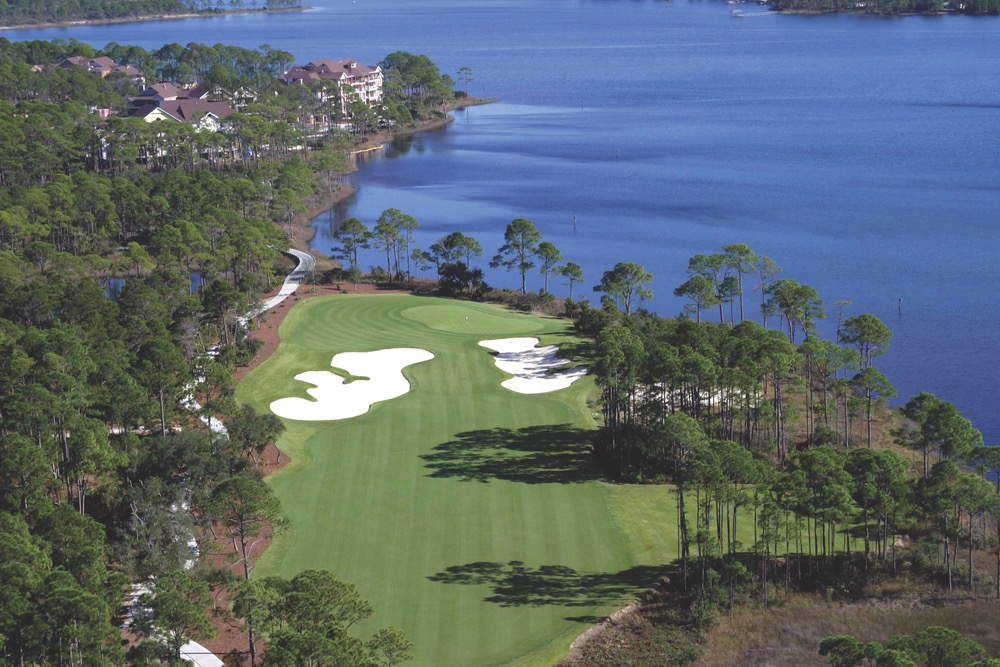 Hombre's four sets of tees are nestled in the midst of wetlands and beautifully framed by palms and more. Updated pricing for the 2013 Winter Guest Program—Adam Brack is going to offer one complimentary lesson with the purchase of a monthly program: Single – $295 plus tax; Couple – $440 plus tax; and 10-Round Pass – $450 plus tax.
120 Coyote Pass, Panama City Beach, FL 32407 For tee times, please call (850) 234-3673 | www.hombregolfclub.com
SANTA ROSA GOLF CLUB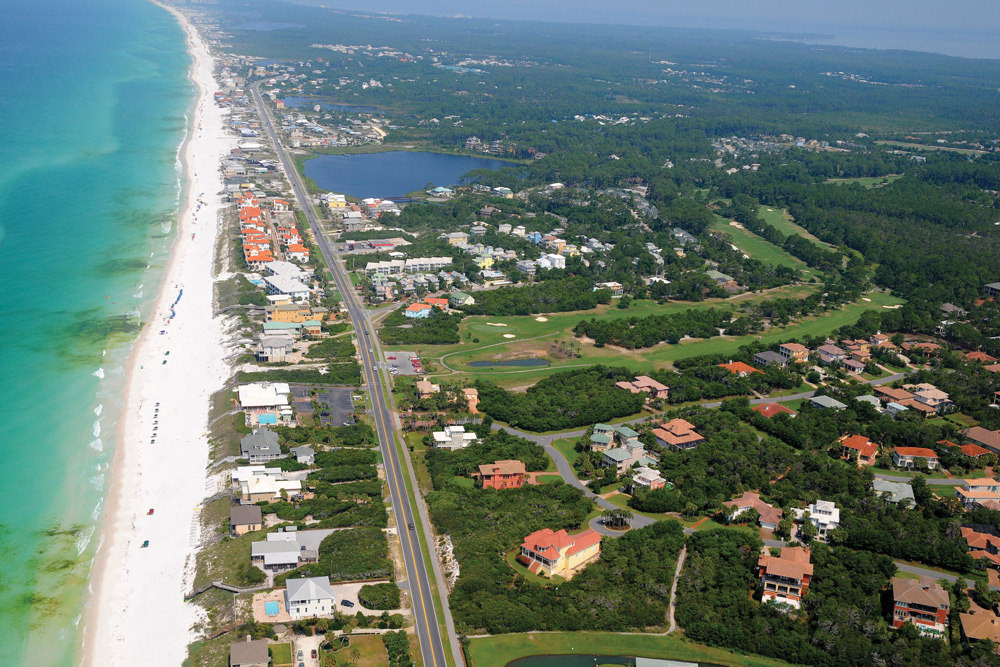 Hugging the Gulf of Mexico, this hidden gem located in Santa Rosa Beach has it all, including a highly sought-after Gulf-front restaurant view. And if the view isn't enough, this 'member-owned,' semiprivate club boasts an immaculate course that masterfully winds through surrounding natural habitats, making it a must play.
334 Golf Club Drive, Santa Rosa Beach, FL 32459 For more information, please call (850) 267-2229 | www.santarosaclub.com
THE SEASCAPE GOLF COURSE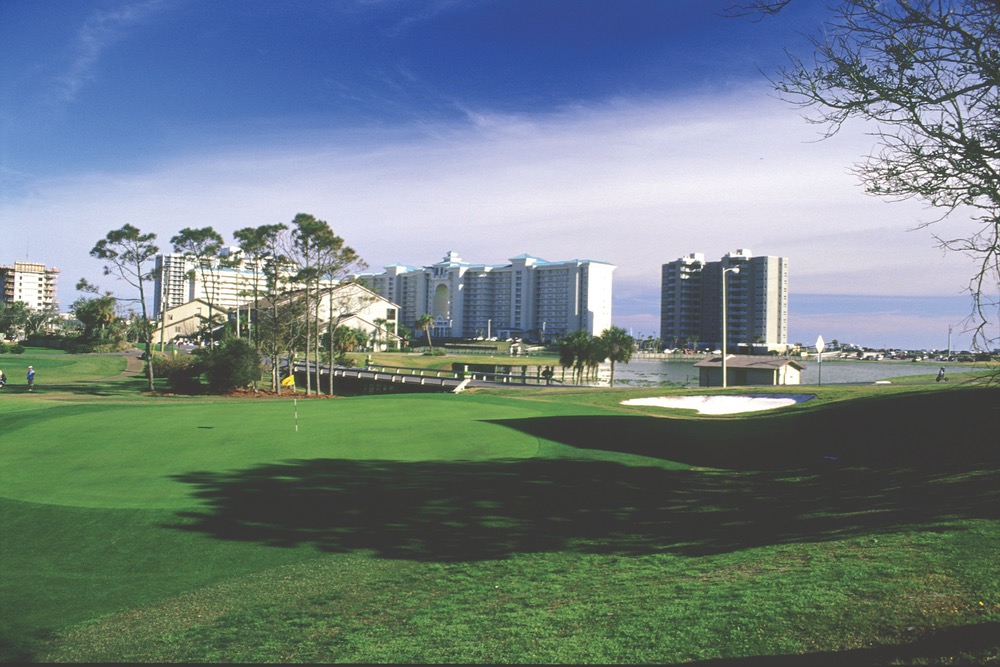 The Seascape Golf Course was designed by famed course architect Joe Lee and offers golfers a wide variety of shot selection. The course will surpass your expectations with its 18 contoured fairways and immaculate greens. Golfers can also stay at Seascape Golf, Beach & Tennis Resort for a relaxing getaway.
100 Seascape Drive, Destin, FL 32550 To play by the beach, call (850) 654-7888. And to stay by the beach, contact (1-800) 874-9106
BAYTOWNE GOLF CLUB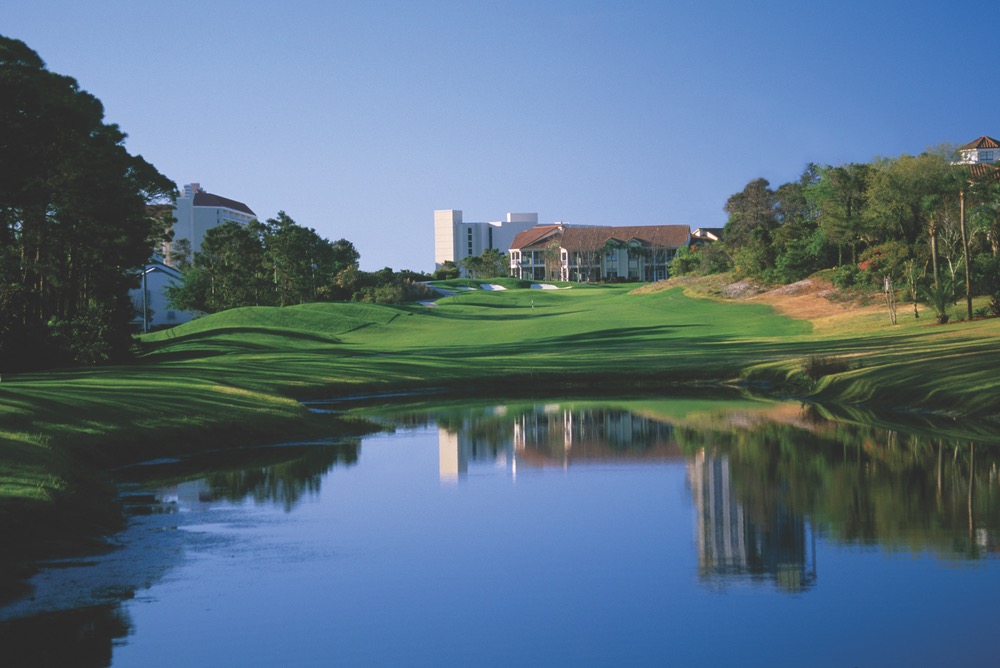 Experience the best of both worlds—landing areas that invite guests to unleash the driver and greens that reward a strategically placed approach shot. The front nine takes you to the edge of the Choctawhatchee Bay, while the back nine gives you a glimpse of the Gulf of Mexico and the white-sand beaches of Sandestin.
One of the "BEST GOLF RESORTS" in North America For tee times, please call (888) 211-4504 | www.sandestin.com/VieGolf
THE RAVEN GOLF CLUB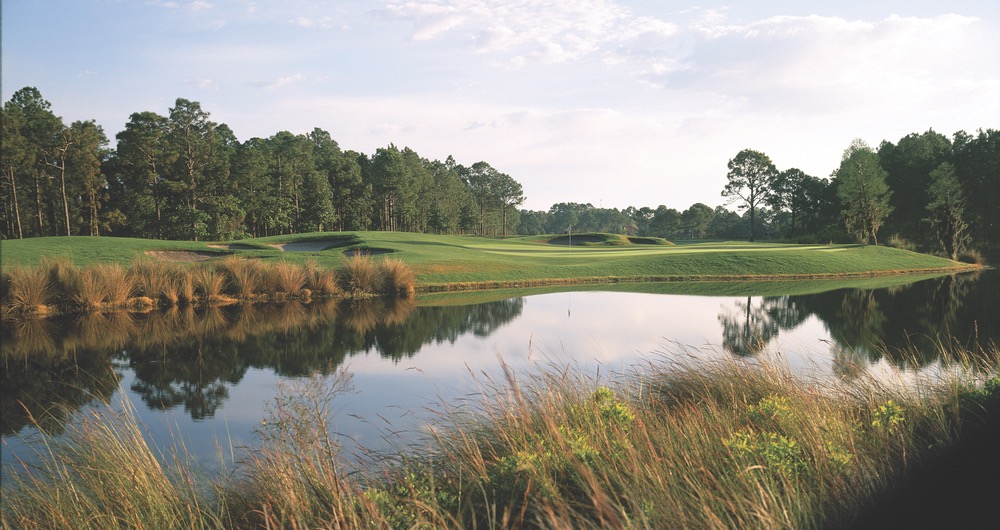 Robert Trent Jones Jr. crafted this unique and visually stunning 6,900-yard, par-71 course, which is masterfully carved into some of the most scenic terrain in the resort. Rated 4 ½ out of 5 stars by Golf Digest magazine, the Raven is a natural wonder that presents drama and strategy on every tee.
One of the "BEST GOLF RESORTS" in North America For tee times, please call (888) 211-4504 | www.sandestin.com/VieGolf
BURNT PINE GOLF CLUB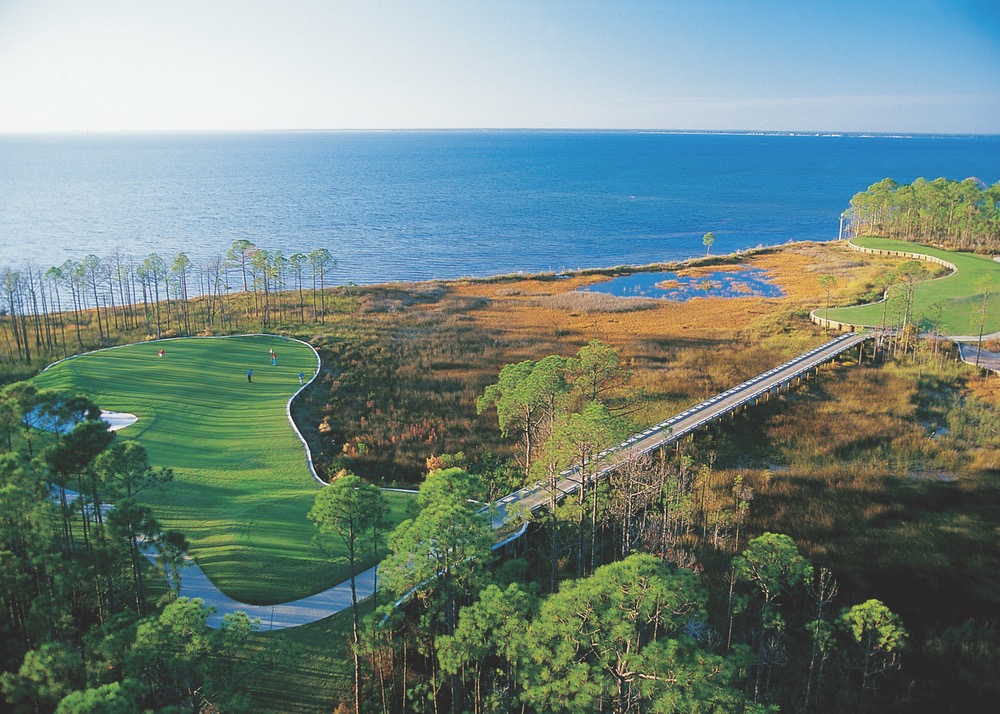 An unrivaled experience on Florida's northwest Gulf Coast. Course architect Rees Jones proves in this 7,000-yard layout why he is one of the most respected architects in the world. Breathtaking views along the Choctawhatchee Bay highlight the back nine, while the front side brings golfers through the forests and wetlands of the Emerald Coast.
One of the "BEST GOLF RESORTS" in North America Open to Club members and Sandestin Resort guests For tee times, please call (888) 211-4504 | www.sandestin.com/VieGolf
THE LINKS GOLF CLUB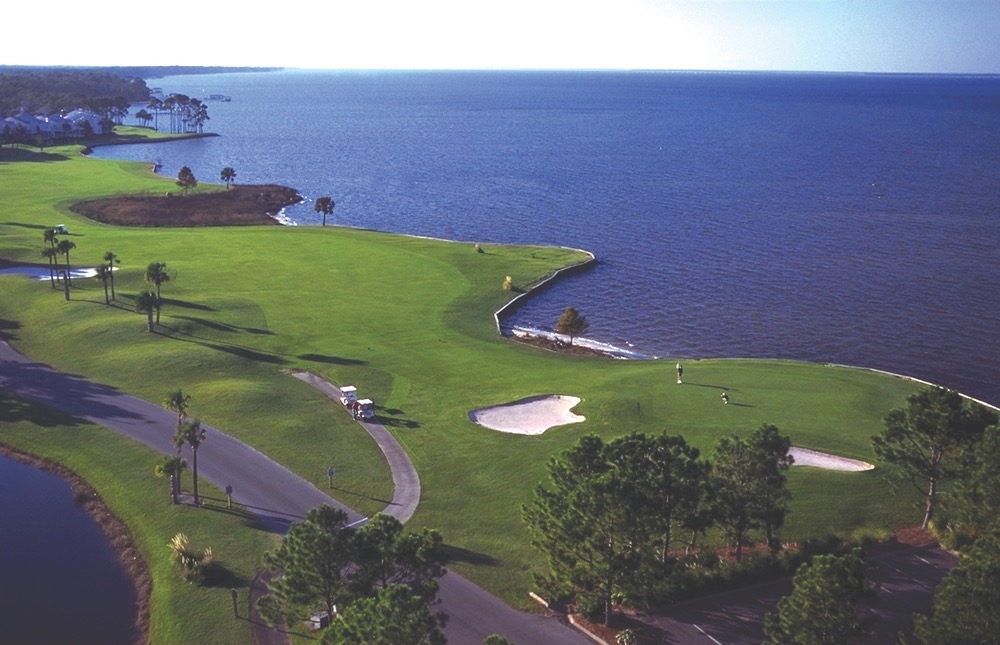 The Links is the ultimate in risk-reward golf, with some of the most spectacular views on the Emerald Coast. With five holes that run along the Choctawhatchee Bay, the course treats guests to a links-style golf outing like no other. Renowned architect Tom Jackson designed this winding layout against the backdrop of the Baytowne Marina and the Choctawhatchee Bay.
One of the "BEST GOLF RESORTS" in North America For tee times, please call (888) 211-4504 | www.sandestin.com/VieGolf
— V —
ARTICLE CATEGORIES