By Sallie W. Boyles  |  
Photography by Romona Robbins
In various cultures throughout history, patrons have afforded painters, sculptors, musicians, dancers, and other artists opportunities to fulfill their potential by supporting them through periods of study, exploration, and production. Lorenzo de' Medici, one of the most powerful art patrons of the Italian Renaissance, took many brilliantly talented artists under his wing, including Leonardo da Vinci and Michelangelo. Although Pope Julius II competed with Medici, exerting his upper hand to summon Michelangelo to Rome for grand church projects such as the Sistine Chapel, the Medici family steadfastly cultivated the Golden Age of Florence.
Today's artists continue to attribute their growth and success to patrons. Melissa Davis, who has been a resident of the Emerald Coast for over thirty years, claims she would not be the painter she is today without the support of her husband, Larry, owner of Davis Properties of Northwest Florida.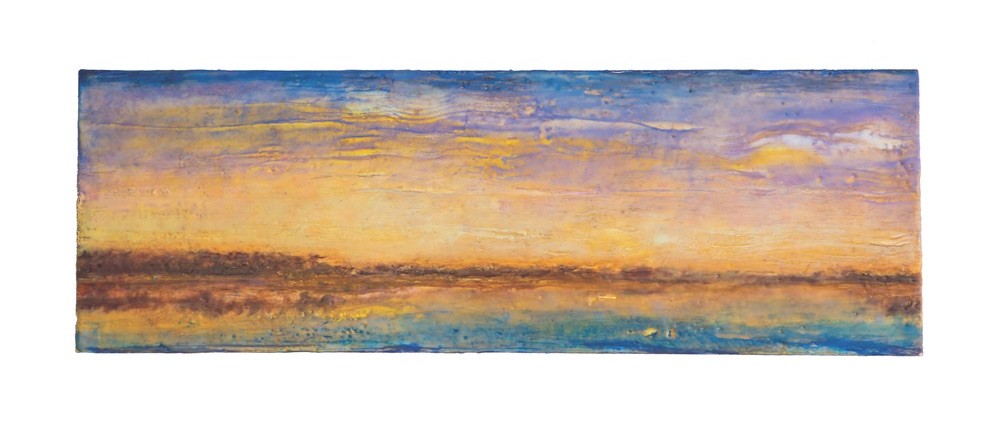 Melissa grew up around art in her hometown of Newport Beach, California. Her mother and grandmother painted, and her aunt, Mildred Brown, was a professional portrait artist. Melissa took art classes throughout high school. Nevertheless, she studied business in college and upon moving to the Florida Panhandle, Melissa went to work for Daryl Davis, her sister-in-law, as a buyer for stores in Seaside (Robert Davis, Melissa's brother-in-law, founded Seaside).
The turning point came sixteen years ago, when Melissa and Larry's son Hunter was twelve and daughter Chandler was born two months prematurely. With Melissa reluctant to continue working in a job that required travel, Larry provided for the family so she could assume the full-time role of caring for the household. Eventually, she returned to her art. Melissa says that as soon as she started taking classes with Northwest Florida's renowned landscape artist, Susan Lucas, "It was like coming home."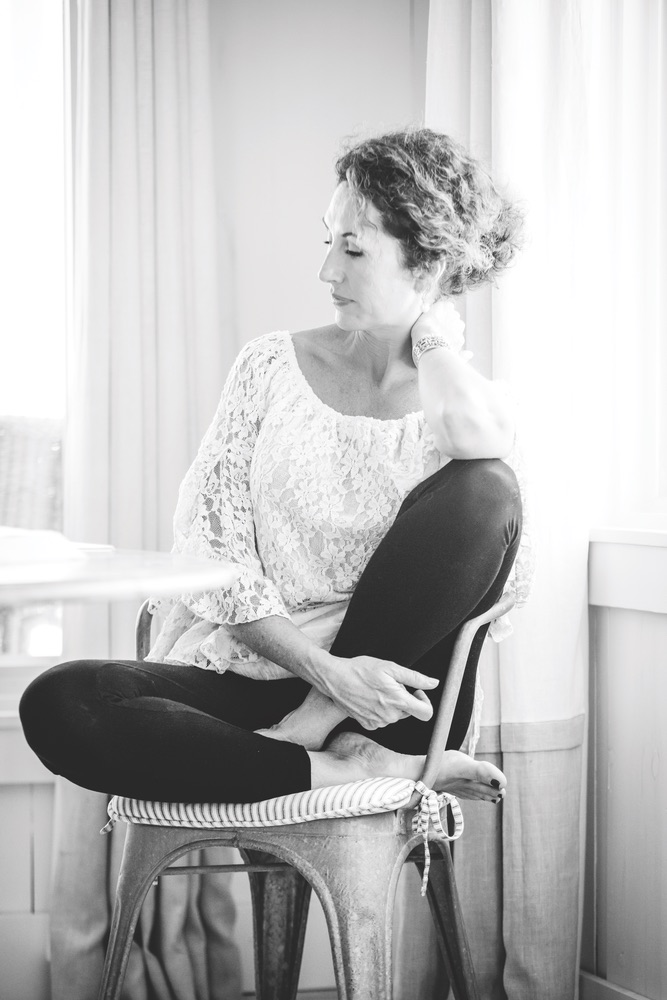 Without question, living on the water has inspired Melissa. "When I was preparing for my first show, I realized that my paintings of water, flowers, abstracts, and fruit didn't hang well together," she recalls. "The voice in my head said, 'Do a series,' so for the last several years, all I've painted is horizon, water, and sky––or horizon, water, and land. I love how we can see nature change every day, minute by minute, by time and weather. Almost every color in the paint box will develop."
A number of elements have influenced Melissa's contemporary style and serene quality. "I used to say, 'I want to paint like Wolf Kahn,'" she remarks, referring to the contemporary master of oil and pastel landscapes who gained prominence during the mid-twentieth-century Color Field movement. "But I realized I don't paint like Wolf Kahn. I paint like Melissa. My brushstrokes are like my handwriting. I've come into my own."
Even so, she is a proponent of studying and learning from others. "I believe you can have the natural ability, but if you don't take the time to do the work, it is lost," Melissa explains. "I have heard that going to art school is the kiss of death, but I think that depends on the school. You have to acquire the fundamentals to do the work, but you can't always have someone holding your hand. At some point, you have to jump off, but I think there has to be continual self-study, as in doing a workshop."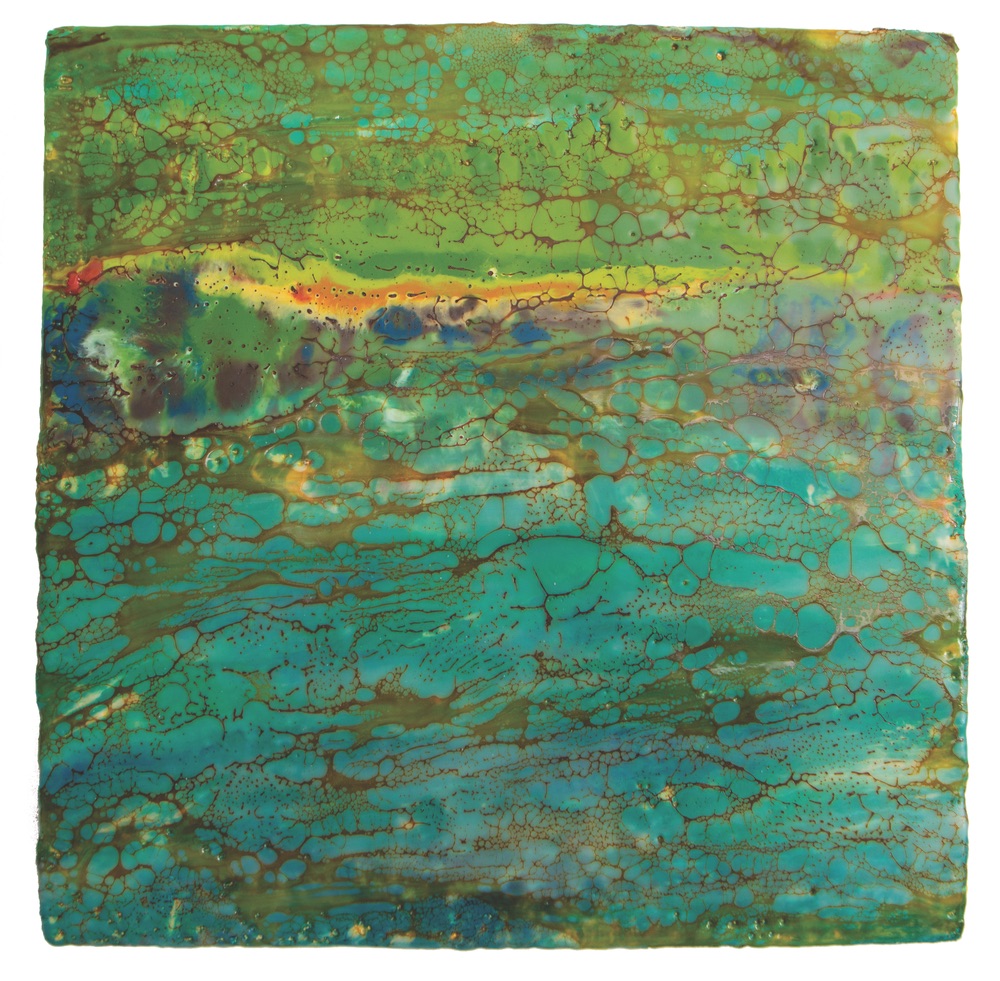 In addition to refining her oil and pastel techniques through classes and immersion workshops, Melissa has learned to work in encaustic, a method of painting with pigmented beeswax. Little blocks of wax are heated in individual tins on hot plates and then applied to mediums such as wood or prepared canvas using special brushes and tools. To keep the surface from drying too quickly, artists also use heat guns or blowtorches—or both. "I fell in love with encaustic, the oldest form of painting, when I saw it about ten years ago in Seattle," Melissa says, describing the process as "difficult, amazing, and fun."
Another difficult yet rewarding influence in Melissa's life is yoga. She began practicing vinyasa yoga around the same time she took up painting. Also known as flow yoga, the style entails working through a series of asanas, or poses, in continual movements while incorporating guidelines for living with enlightenment. These guidelines are referred to as the "eight limbs," which include physical and spiritual aspirations—from breathing control and posture to morality and meditation.
"Yoga has taught me to sit and meditate each day," says Melissa, who has immersed herself in the practice and is now in her third year of training new yoga instructors. "With yoga, at a point, all of the attention is drawn to the task at hand, and I'll have little blips when I'm not sure how much time has passed." She describes a similar sense of engagement when she is painting. "I believe this occurs with activities that are divinely inspired." As a practicing Christian, Melissa adds, "Everything I endeavor to do in my life is from that place."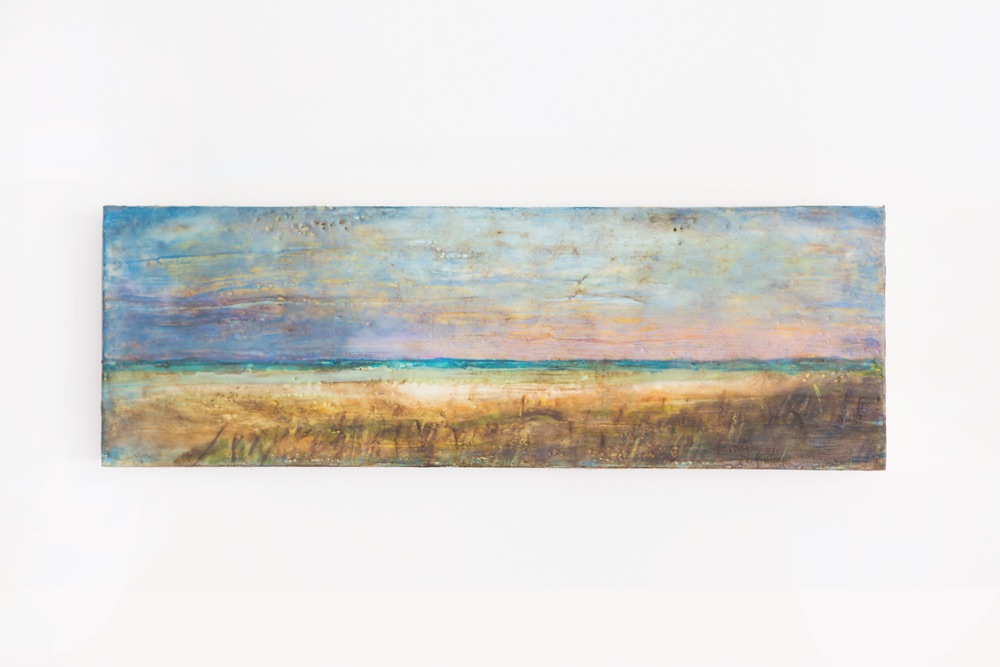 Yoga has further enabled Melissa to focus on painting by allowing her to achieve the right frame of mind and by helping her to develop a sense of rhythm as she moves through a piece. "When I enter the studio," she explains, "I start by preparing for it, turning on some music. I'll lay out my palette, pray a little, and begin with some brushstrokes." She reveals that her brushstrokes often follow the pace of the music. The family sheltie, Bono, keeps her company. "He's always my companion when I paint."
Although, from her perspective, her yoga and painting are intricately connected, many of Melissa's yoga students at Balance Health Studio in Seagrove and Rosemary Beach Fitness Center have no idea she's an artist. She is not a self-promoter; however, despite her silence, Melissa's talent is no secret. Galleries throughout Northwest Florida exhibit her work and a number of pieces are currently on display at Gordie Hinds Contemporary Art in Seaside. Additionally, friends, including interior designers, commission and collect her paintings. "I'm fortunate that my work is in several fine homes and businesses along 30-A," she says.
While grateful for her patrons (most of all, husband Larry) for affording her the opportunity to grow as an artist, Melissa is not content to maintain the status quo. "I want to paint more," she says. "I'm going into that phase. I want to be more serious." Even so, she asks, "Will I ever have a desire to do the local or regional art show with people walking by and making comments about my work? I would rather be naked!"
Since Melissa's work is extremely personal to her, she often inscribes a thoughtful message to the eventual recipient on the back of each painting. "May this painting be a joy to you," she might write, conveying her hope that the pleasure she experienced as she created it will live on in the new owner and all others who look at it.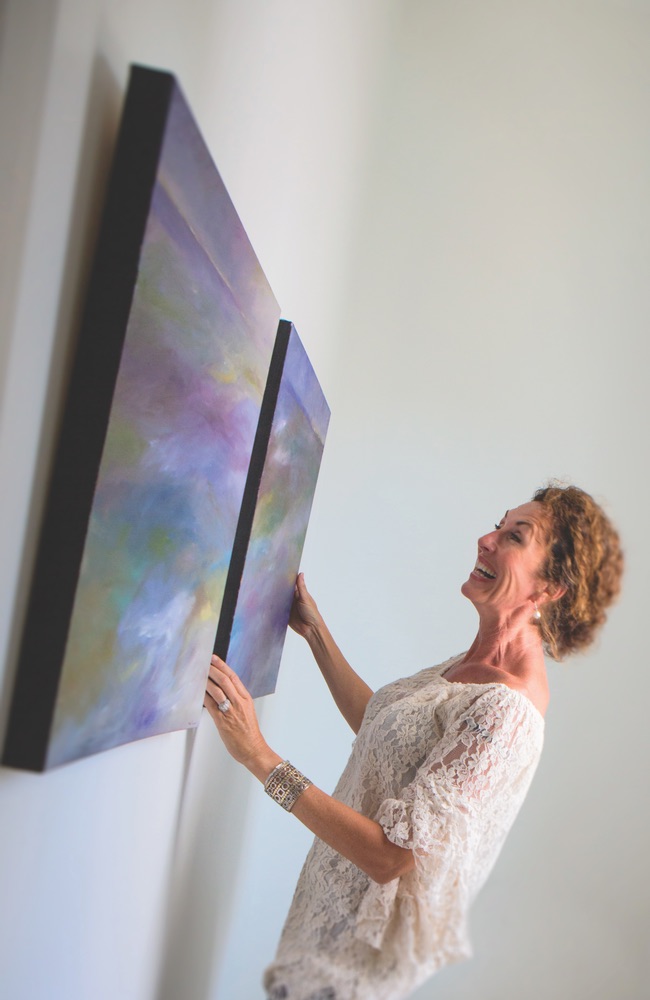 — V —
---
For information about existing pieces or commissioned work, Melissa can be reached through Gordie Hinds Contemporary Art in Seaside, Florida, by calling (850) 231-1041, or by e-mail at melspad@aol.com.
ARTICLE CATEGORIES