By Laurette Ryan | 
Photography courtesy of Mari Winsor
"Why me?" she thought, and then she realized, "Why not me?"
Mari Winsor, celebrity fitness personality and icon in the Pilates industry, was diagnosed with ALS in 2013. It would be life altering for anyone to receive such news. This could have been devastating, especially for someone whose life's work was so established in the fitness and health industry. However, Mari, with her warrior spirit, turned this news into a new opportunity. She recognized it as an opportunity to reach more people—to support them in continuing to move and be positive in whatever capacity they were able.
Mari spoke of seeing the movie, The Pride of the Yankees, a 1942 American film. It is a tribute to New York Yankees first baseman Lou Gehrig, who died of ALS at age 37 only one year before the film's release. Mari remembered that, even as a child, it saddened her greatly that there was no cure. Today, almost eighty years later, there is still no cure.
ALS, or amyotrophic lateral sclerosis, is a progressive neurodegenerative disease that affects nerve cells in the brain and the spinal cord. With voluntary muscle action progressively affected, people may lose the ability to speak, eat, move, and breathe. Medication and therapy can slow ALS and reduce discomfort. (The ALS Association)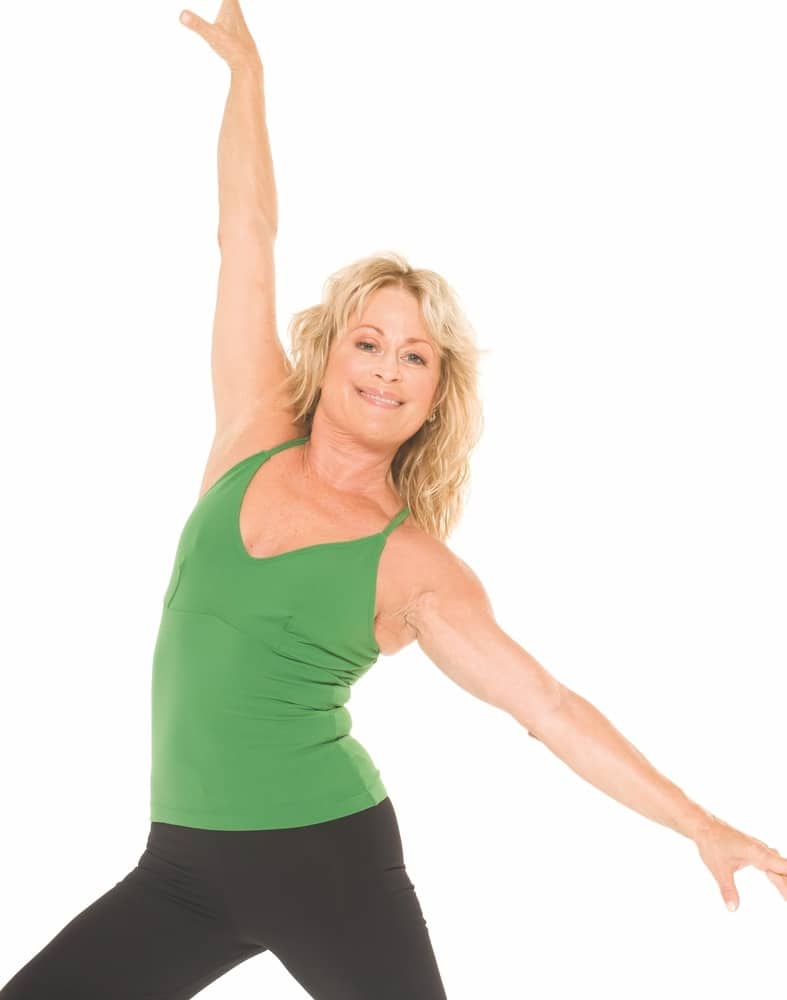 Born on March 11, 1950, in Marshall, Michigan, Mari grew up to study modern dance at Michigan State University. After college, Mari moved to New York City, and then eventually to San Francisco to dance, choreograph, and teach. In San Francisco, her choreography caught the eye of Huey Lewis, who hired her for his music video for "Heart and Soul" (1983). In 1984, Mari headed to Los Angeles, just when music-video production was at its height. She was a featured dancer in music videos such as Michael Jackson's "Smooth Criminal" (1988) and in such films as Moonwalker (1988), Salsa (1988), Road House (1989), and The Flash (1990).
After her twenty-year choreography career, Mari reached her forties and knew it was time for a new challenge. Pilates was a perfect fit. She found a local Pilates studio to learn the practice and was soon hired as an instructor. Winsor Pilates became known worldwide in 2003, when Mari made thirty videos with direct marketer Guthy-Renker and sold over fifty million programs. Guthy-Renker was at first reluctant to consider Mari's ideas, but it was her determination and drive that created a series credited with introducing the general public to the work of Joseph Pilates and his exercises.
Mari was as genuine and friendly as she was charismatic. I met her in 2007 at a Pilates conference in Florida. By then, she was internationally renowned. She sat next to me in a movement workshop, and everyone buzzed, "Is that Mari Winsor? Is she taking this class?" She sat there unfazed, attentive and friendly to everyone. She was also presenting the next workshop I was scheduled to attend. I was amazed that she used one of the techniques we had just been taught, crediting the previous presenter. Her niece told me that Mari was always crediting others and sharing whatever knowledge she had received. That incident stuck with me through the years. What I learned from Mari was that teachers are still learners, and to be a great teacher, you learn and pass it on (and, of course, share the credit).
"Mari always made me feel included whether I could do the Pilates or not. She always said, 'It's OK if you don't come back. I'll love you anyway."
Mari Winsor touched many lives throughout the world and in her studio. Her niece Mari Levitan shared how she tried to use humor not only to help her students get through a workout but also to bring joy into their movement and their lives.
When Mari's time on earth was nearing the end, the world was in the midst of the COVID-19 lockdown. Her friends and family organized several Zoom gatherings to share their love with her.
At one of the virtual gatherings, Maria Shriver said, "I actually wasn't a really good client of Mari's. I came in. I tried. She told me I had a beautiful body. I tried to believe it. I tried to do her work. I wasn't a good student, but she loved me anyway. I look at everyone's posture on this, the way everyone is holding themselves, and I'm like, 'Jesus, I better go do Pilates.' But Mari always made me feel included whether I could do the Pilates or not. She always said, 'It's OK if you don't come back. I'll love you anyway. You'll find time when the time is right. You'll be able to come and do Pilates.' I think it's an extraordinary gift that she has given all of us to be gathered here today to share these remembrances of her. Our time here on earth is really just the relationships that we touch, the people that make up our world. And what a successful, extraordinary life Mari has led and lived; and she will live on with everyone here. I am just deeply honored to have listened to everyone, to have been invited to participate. And Mari, I hope you know that I love you, I admire you, and I'm going to try to go back to Pilates."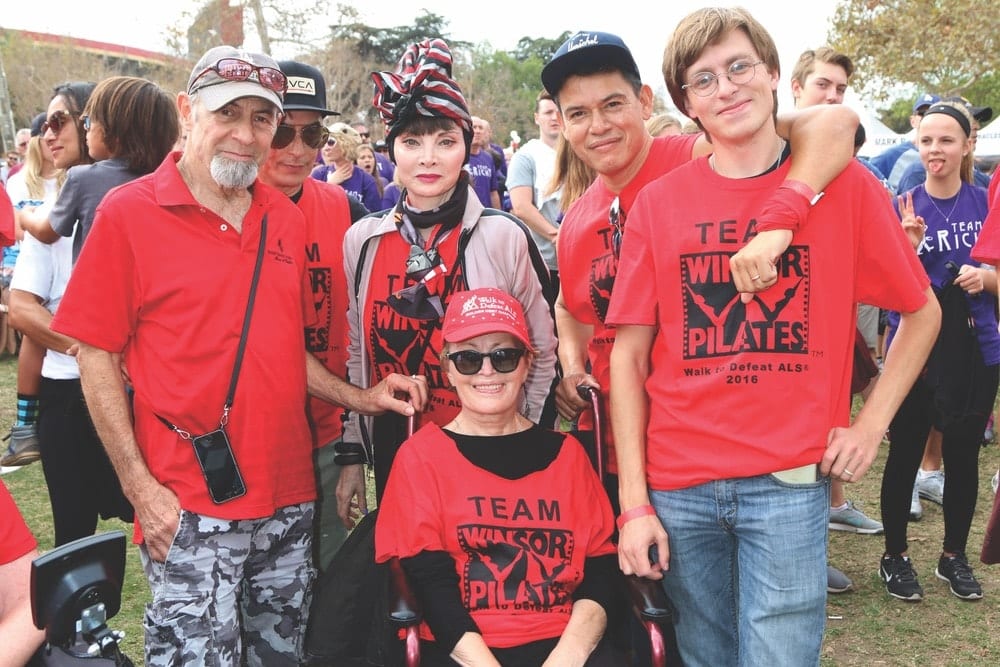 Brooke Siler, a friend and colleague, reminisced, "As a leader in our community, Mari brought Pilates to people without judgment or elitism. She spoke her truth and was 100 percent of herself 100 percent of the time. She stood up for those in the community who couldn't find their own voices. She was inclusive of everyone and showed us the best of what a community can be. As a colleague, these same qualities were—and will always be—inspirational to me. As a friend, she was all that and a bag of chips. Mari inspired me with her love and kindness, her tremendous grace and light. Mari was an elevated spirit with the most wonderful gift of laughter. We laughed a lot. I am forever grateful she chose me to love as her friend in this life. Mari was fearless and loved life. Who she was and how she lived her life will continue to inspire me for the rest of mine."
Mari passed away peacefully on April 28, 2020, with her family surrounding her.
As her niece put it, "She moved our bodies and our hearts."
— V —
---
Mari Winsor was a tireless advocate and spokesperson for the ALS Association Golden West Chapter. Donations can be made in her name at the ALS Association Golden West Chapter website: WebGW.ALSA.org.
Laurette Ryan NCPT, CSC, is the author of The Pilates Mat Coloring Book as well as Basic Cuing for Pilates Teachers, Ready for Pilates for Everybody, The Professional Pilates Teacher's Handbook, and Jump Ahead books for movement teachers and business professionals. She enjoys writing articles on Pilates, fitness, and inspiration. She is a developer of innovative in-person and online learning experiences with a motto "In the tiniest of movements lies the key to progress." Laurette is also a national Pilates and fitness presenter and a subject-matter expert (SME) for the National Pilates Certification Exam.
ARTICLE CATEGORIES