Interior Design with Art in Mind
By Jordan Staggs | Photography courtesy of TD Interiors
Like many creative people, Taylor DeBartola did time working in corporate America before breaking free to pursue his passion. While living in Charleston in 2016, he opened his design firm, TD Interiors, and never looked back. "I had little more than a business license, a website, and a vision," he admits. DeBartola and his company are now based in Atlanta and serve clients across the US. "Looking back, I should have pursued this from the start, but I think perhaps I did. I took the long way to get there and didn't realize that every trip I took, every book I read, and every museum I visited—each small interior moment, however insignificant—added up to something greater than the sum of its parts: running a business and being a creative."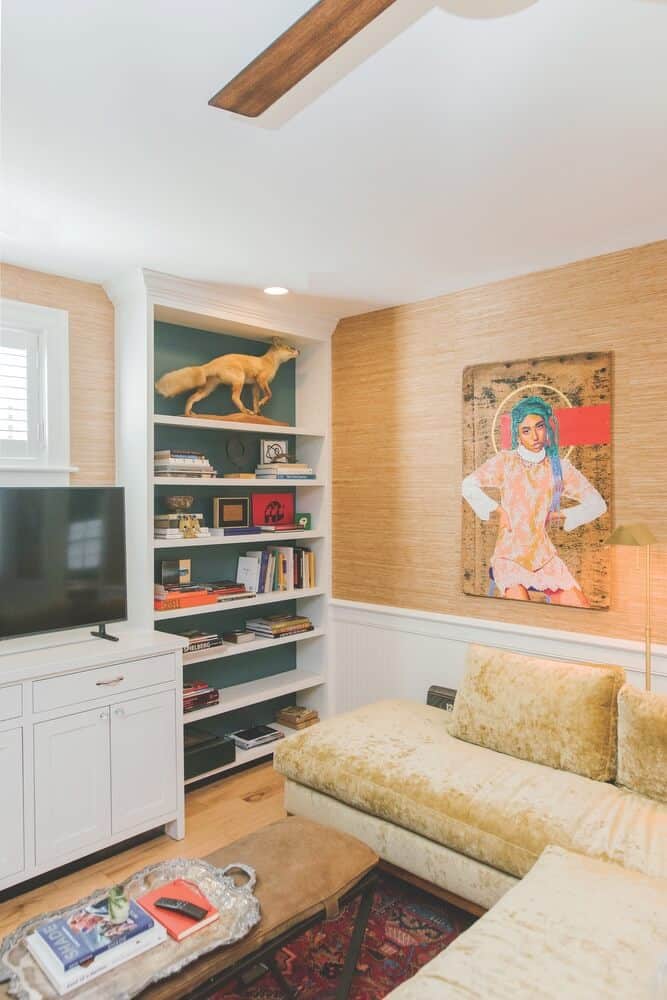 Even before DeBartola knew interior design was a career option, he seemed to be led toward decor and art. Walls of colors and patterns enthralled him as he wound through the aisles of the fabric store with his mother, younger brother in tow. Flea markets offered a treasure trove of funky knickknacks, while museum exhibits opened his eyes to the world of fine art.
"As a child, I didn't know that interior design was something that people would need help with because, from a young age, I wanted no help," he laughs.
"I had opinions to spare about my space and started developing, without any intention, a style that would become my own."
That style today is bold, with layers of nostalgia, color, pattern, texture, and art, plus a focus on functionality. "It's all rolled into something that has a sense of humor and doesn't take itself too seriously," DeBartola says. While his focus when designing for clients is on their personal styles, collections, and lifestyles, he translates his style sensibilities to fit any space or home. It is evident in his use of color and, above all, art.
"Art is the reason I do interior design," he shares. "Maybe I was afraid of being an artist, so I chose this route. Or maybe I am meant to enjoy art to the fullest, to learn about it, and to share both the big names and the smaller names—especially the forgotten outsider names—with people I work with and my audience on Instagram." Art consultancy is a pillar of TD Interiors, organically formed to meet the needs of DeBartola's clients looking for the right piece to fit their home. "My approach to art consultancy is to steer people away from shopping for a particular space, wall, house, or room. I try to meet the client where they are in their art collecting journey and evaluate their goals first. Often, they already have several good pieces, and they know it. Others are starting with nothing but framed wedding photos and things passed down from family. For the few clients I have who are established blue-chip art buyers, I'm meeting them at a place I have never been myself. There aren't many people who can invest six figures into multiple pieces of art. Whether you're just starting or rounding out a prolific collection, you need an outside set of eyes to make sure you aren't missing something. My role is not to choose art for people as decoration—although art you love always works—my role is to put options on the menu for my clients that they otherwise would not order. This starts with careful research. I stay on top of which museums are acquiring what, which auction houses are bringing pieces of interest up for bidding, and, just as important, where the art is coming from."
DeBartola continues, "The part that is the most fun to me is helping a new collector realize they can have a blue-chip artist's work in the form of an editioned, signed lithograph, etching, or the like. They light up when they learn they can get an Ellsworth Kelly, a Louise Bourgeois, or a Robert Rauschenberg for about as much as some works by unrepresented emerging artists in the Southeast. I challenge everyone to think bigger and a little more globally."
That challenge extends from art into all aspects of design as DeBartola works with his clients across the country, from his home in Atlanta and former home in Charleston to New York City, the Gulf Coast, and California. He urges people not to settle for furnishings or decor they don't love, as they might regret it when the project is finished and, as a result, feel uncomfortable with the choice. "Your home is the center of your life; this isn't the place to not embrace who you are," he advises. "This should be the place where you can do that effortlessly, and I want that for each client. Often, people know they want something and just need someone to help them envision a space where it makes the most sense. I regularly serve as a part-time therapist, holding my clients' hands and explaining that the difference between something that just checks a box in their home and something that would make their heart sing is only about the cost of a couple of nights on the town. They're looking for permission to get exactly what they want, and that's what I give them."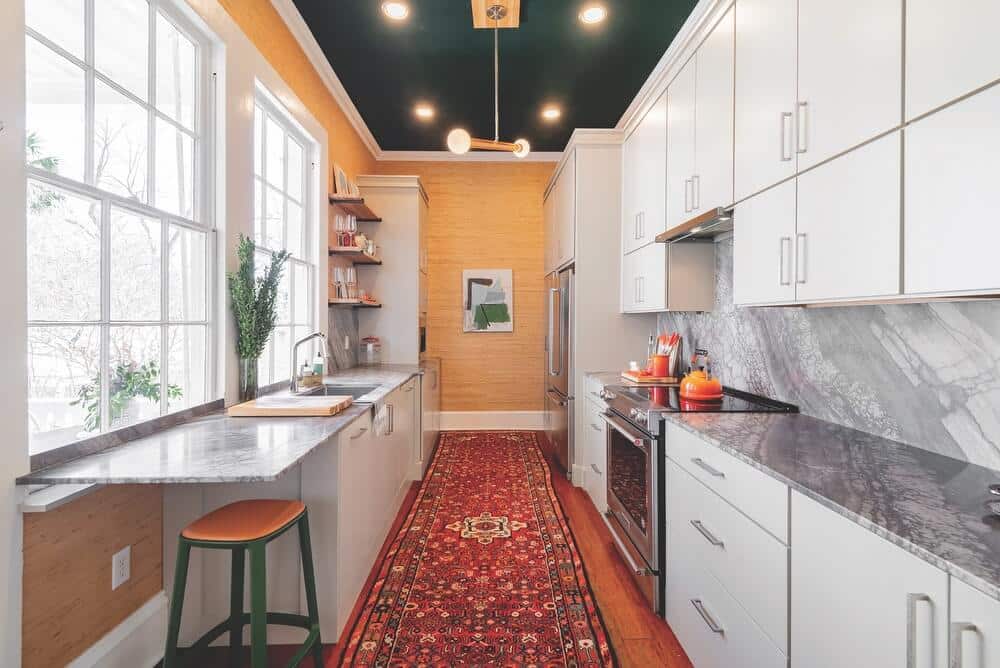 Travel is a continual source of inspiration for the designer, be it for business or pleasure. Pre-pandemic, some of DeBartola's favorite places to shop for furnishings and decor included tiny shops in Italy, France, and Spain. "Outside the States, Italy is a place I return to again and again, particularly Florence," he says. "The idea of the fashion show came out of this city, along with iconic brands like Gucci, Ferragamo, Emilio Pucci, and Panerai, the best food scene, and stores that sell two-hundred-year-old wallpaper, stocked to the ceiling. Before 2020, all of the trims and woven tapes I sourced were vintage, in new condition, and came from the markets in Florence, Milan, and Paris. I'm ready to get back at it, no matter how steep, scary, or small the basement stockroom is!"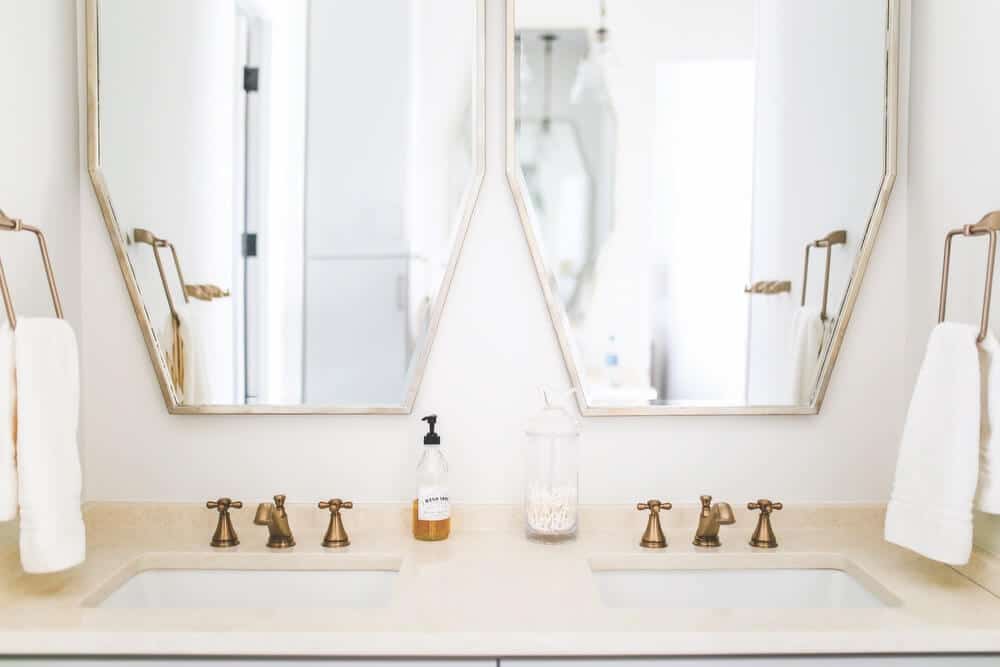 When it comes to favorite American brands, DeBartola swears by wallpaper and furniture designs from Bradley USA that will "knock your socks off," he says. "We've installed a number of their wallpapers, but I'm eager for the client who wants the edge, sophistication, and ballsiness that their line of furniture brings to the market." He's a big fan of Trueing Co. (a bespoke lighting company out of Brooklyn), P/Kaufmann, and Vanguard for upholstery. He also enjoys designing custom pieces that will last, giving his clients one-of-a-kind looks.
TD Interiors projects have varied. DeBartola has designed a historic 1866 Charleston single house, family homes throughout the Southeast, a Hampton Park bungalow in Charleston, a New York City loft and rooftop, an Alys Beach courtyard home, and the Charleston brunch destination Daps, to name a few. "I now get asked more and more to reimagine and reconceptualize outdoor spaces, making game-changing improvements to life at home," he adds.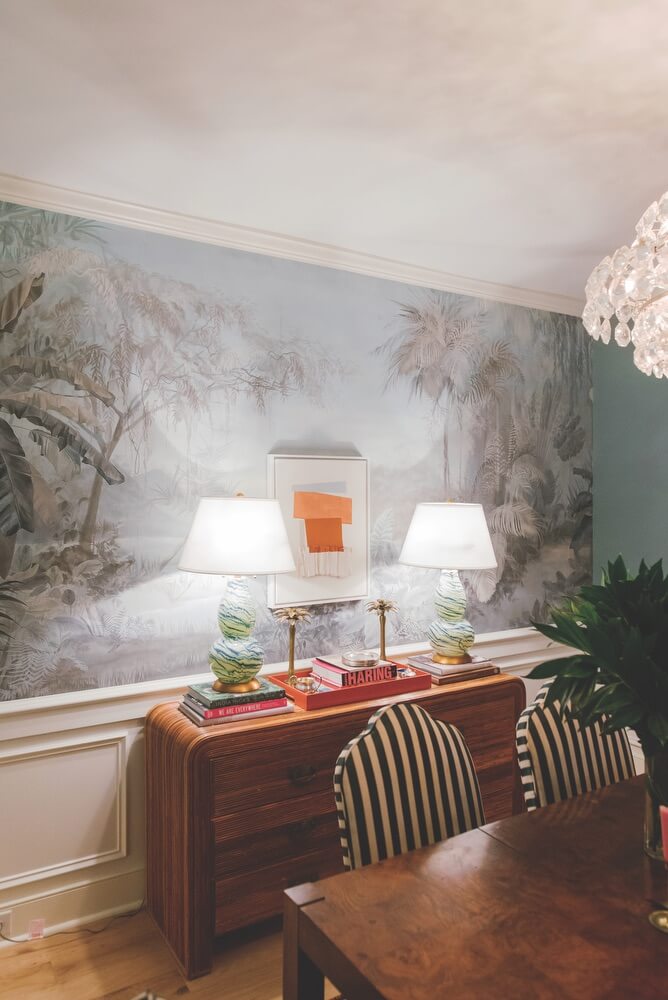 "My townhouse apartment on Bull Street is my favorite project, the best place I ever lived, and probably my best-photographed work to date," he says. "What I loved about that project is I gave myself the full permission I had been giving my clients to embrace what they desired. I wanted striking proportions, plaster mouldings, original doors and windows everywhere, bold murals, and a mix of wallpapers. It also included some of the best lighting I've put in any project, thanks to my friends at Trueing Co. and Thomas O'Brien's line for Visual Comfort. I still miss the in-wall Miele coffee machine—now a must-have in my book. But the most gratifying part of this project was that I was able to sell it fully furnished, down to the pillows and rugs; someone understood exactly what I aimed to create and was willing to pay full price for it. That felt good."
DeBartola's favorite spaces to design are dining rooms because they are all about getting to know the client or family and understanding how they will use the area, even if it's a rarely occupied showroom of sorts. "While there are rules in a dining room, if you know them, you can carefully break them," he says. "I find that people like to have fun in these spaces, similar to a powder room—but a powder room can be tedious even though we love doing them for their small footprints."
Moving forward through the rest of 2021 and beyond, DeBartola has several exciting designs in the works and says he was fortunate that, despite his fears when the pandemic hit in 2020, only one of his clients had to pause their project. However, the most significant area of growth for TD Interiors is the brand's upcoming online shop. "Each collection released online will be a grouping of exclusive vintage art, objets, glassware, accessories—really anything that catches my eye and inspires me," he says. "Alongside each release—thinking of this as if it were the art world—there will also be a small, continually updated permanent collection of our favorite staple items, furniture, lighting, and more that can be ordered directly through TD Interiors. I'm excited to offer a line of custom linen bedding and draperies, and I'm thrilled to roll out the first release of TD Interiors original fabric and a small line of grasscloth wallpaper—the only two we use in projects. The goal with this shop is to reach folks who might not hire us for full-scale design but who want to incorporate some of our offerings into their space. I hope to offer a lot of art, too!"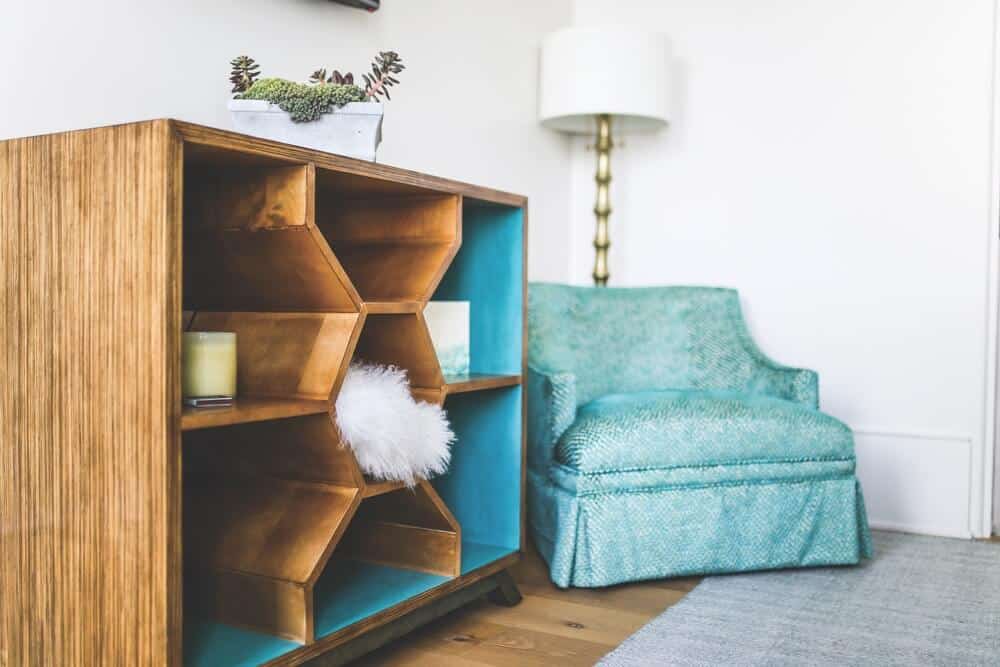 Mutual trust and understanding are crucial for the relationship between client and interior designer, DeBartola says. He also iterates that hiring a designer doesn't mean you don't have style—the opposite, in fact. "It means that you do, and you recognize that to attain the result you want, you need to call on people who do this every day who've likely faced similar challenges to yours," he says. "The very best homes are the ones created with thoughtfulness and without a rush. They make room for the important things, showcase the beautiful things, and put your loved ones in the center of it all."
He continues, "Interior design isn't about 'stuff,' it is an experience that involves acquiring things that set the stage for some of life's best memories. Home is where most of those memories, for me, are rooted, and I see no better investment than making the space around you the best it can be for yourself and those you love the most."
— V —
---
To learn more or see more of DeBartola's work, visit TaylorDeBartola.com or follow him on Instagram @td_interiors.
ARTICLE CATEGORIES