Photography courtesy of BlueStar Appliances
When it comes to kitchen design, appliances are perhaps the most significant things to consider for both function and style. Choosing the right range, oven, refrigerator, and more can make or break how you will enjoy your kitchen for years to come. Maybe you want the top-of-the-line gas range for gourmet dinners at home. If you're not really into cooking, the fridge and wine storage might be more important. Those who love to entertain will need extra space and versatility. Don't get overwhelmed! The kitchen experts at BlueStar have made it their business to help you "unleash your inner chef" with appliances that boast the ultimate in performance, craftsmanship, and customization options.
With roots tracing back to 1880 in Reading, Pennsylvania, Prizer-Painter Stove Works was one of the first crafters of high-end residential home appliances. Many of its antique coal ranges are still in service around America today. Prizer's technologies advanced and adapted throughout the years, and in 2002, the company released its first line of BlueStar restaurant-quality stainless steel ranges for the home.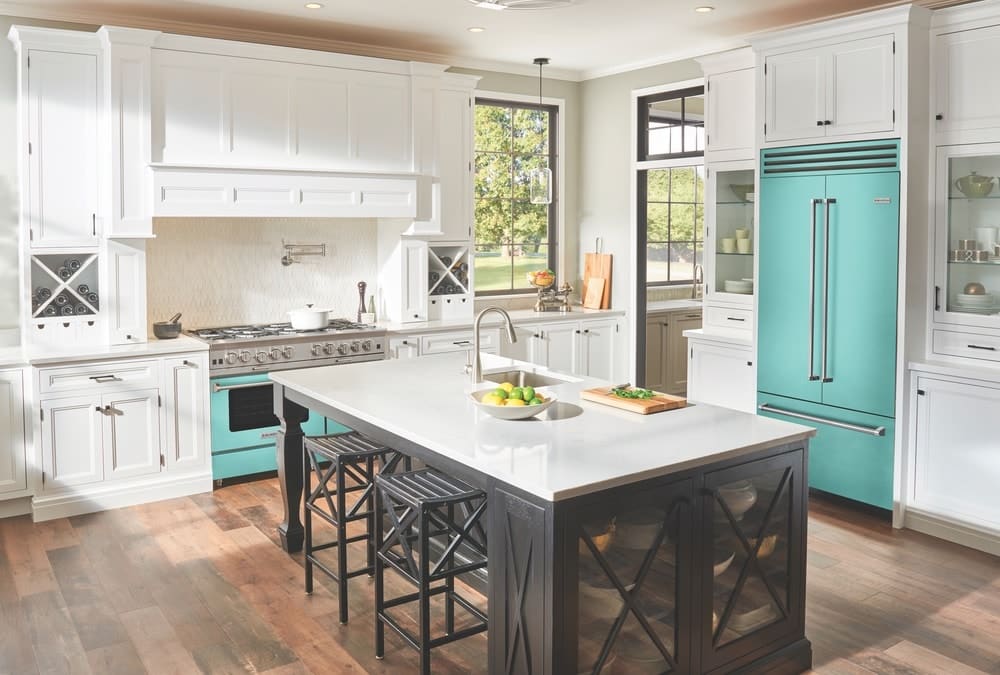 In 2006, BlueStar's style factor was elevated exponentially as ranges became available in 190 colors, plus options for custom-matching colors. This year, that palette expanded to over one thousand shades, and the customization options don't end there. BlueStar continues to blaze trails in the industry and proudly introduced a bold innovation that literally changed the face of appliance design. Customers can now create a truly bespoke kitchen through the brand's cutting-edge printing process, which allows any image, text, print, or pattern to be applied to a range, refrigerator, or kitchen hood in a durable and smooth, satin-like finish that can be easily cleaned. The possibilities are virtually limitless!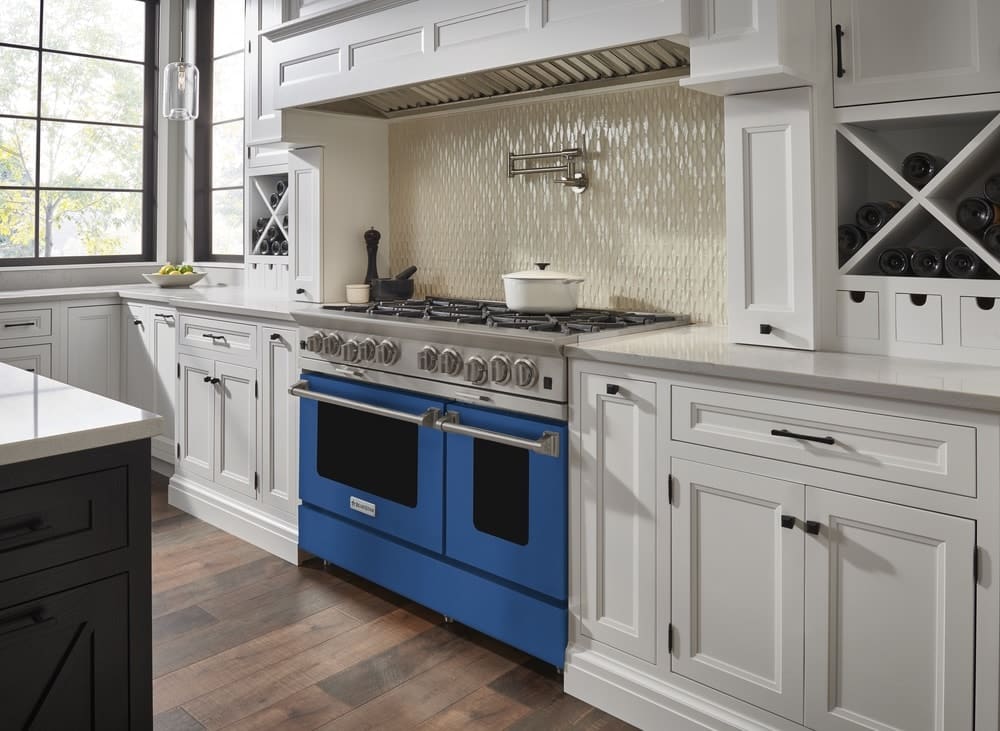 "If you can dream it, BlueStar can make it," says Eliza Sheffield, president of BlueStar. "This unique process of adding patterns to any kitchen appliance enables the designer and BlueStar to work in tandem to create an incredibly distinctive, well-designed space."
BlueStar continues to blaze trails in the industry and proudly introduced a bold innovation that literally changed the face of appliance design.
Finding a perfect suite of kitchen appliances for the VIE Beach House – A Show Home was an essential part of the kitchen design, says owner and developer Suzy Accola of Q Tile. "I knew before we started building the home that we wanted to incorporate a BlueStar range and have two refrigerator-freezers," she says. "BlueStar's hundreds of color options made it the perfect brand for us so we could seamlessly complement the cabinet color. We chose the perfect shade: Ocean Blue. I also love that they offer custom trim packages, including the pewter that we chose for a slightly weathered but timeless feel."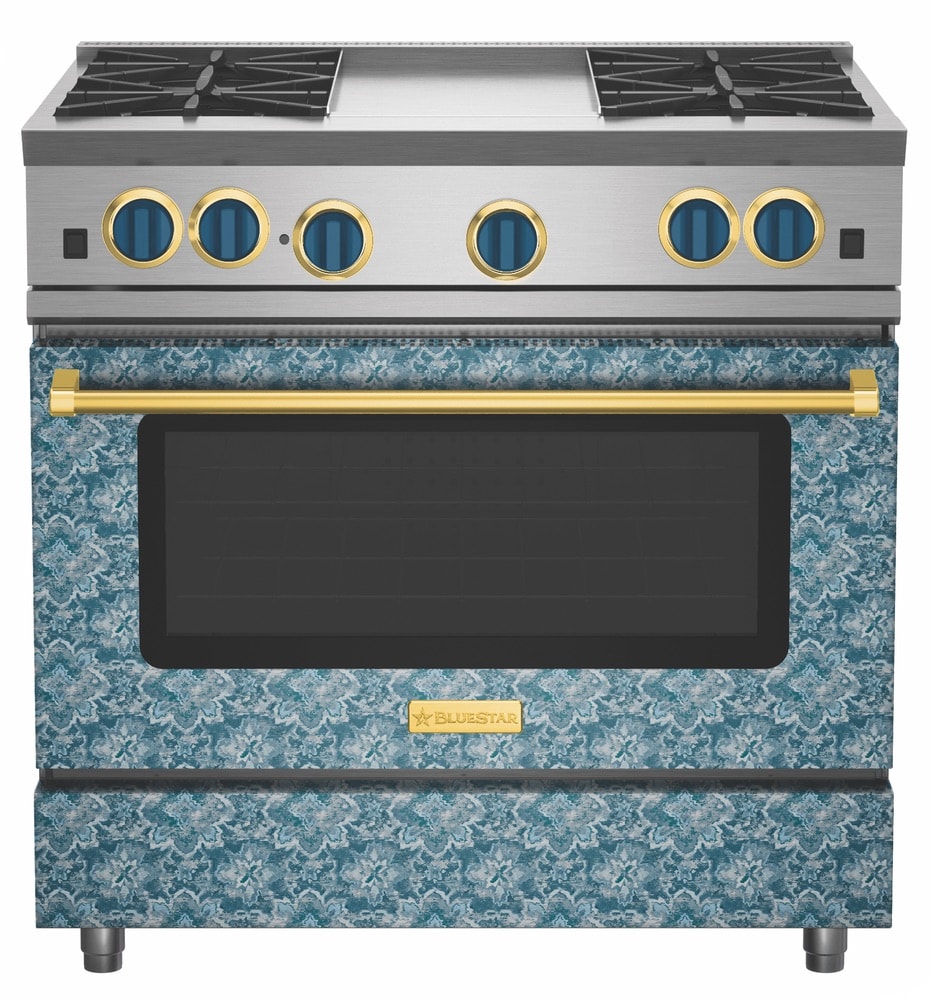 The home, located in Seagrove Beach, Florida, is expected to be complete this fall. A BlueStar professional-grade forty-eight-inch gas range will undoubtedly be a focal point; the beautiful Ocean Blue—a deep teal shade—is reminiscent of the nearby Gulf of Mexico. A pair of matching thirty-six-inch refrigerators with built-in freezer drawers will round out the expansive kitchen. Designed for modern living by the beach, the kitchen is sure to be the ideal space for prepping gourmet dinners of fresh seafood and stocking the cooler with great snacks for long beach days.
— V —
---
To learn more about BlueStar and to see the company's full collection of appliances, visit BlueStarCooking.com. For more information on the VIE Beach House and sponsorship opportunities, go to VIEmagazine.com/BeachShowHome.
ARTICLE CATEGORIES