A World Traveler's Passion for the Gulf Coast Inspires a Men's Clothing Line
By Haley Chouinard  |  
Photography by Romona Robbins
On a strip of narrow dock, I stand before a sailboat that, to my untrained eye, looks rather small.
"Have you ever been sailing before?" Matt McGee asks me with a slight grin as he prepares the boat—a grin that tells me I must look as nervous as I feel. I don't have much time to wallow in anxiety because the regatta is about to begin.
My goal in all of this is to gain an understanding of how experiences such as this one led Matt, a 27-year-old adventurer and entrepreneur, to create Gulfstyle, his new men's clothing line consisting of quality athletic polo shirts and T-shirts fit for the active sportsman.
Upon first impression, Matt radiates a spirit not unlike that of the classic American adventurer—he is an intelligent, refined traveler with a dedication to living the good life. Matt, who grew up in Fort Walton Beach and started sailing at the tender age of seven, spent the majority of his childhood at the Fort Walton Beach Yacht Club where he learned to sail, wakeboard, water-ski, surf, and dive—all experiences and skills that helped shape the foundation of Gulfstyle. "You don't realize how different it is growing up here along the Gulf of Mexico until you go away and discover other people didn't get these experiences," he says.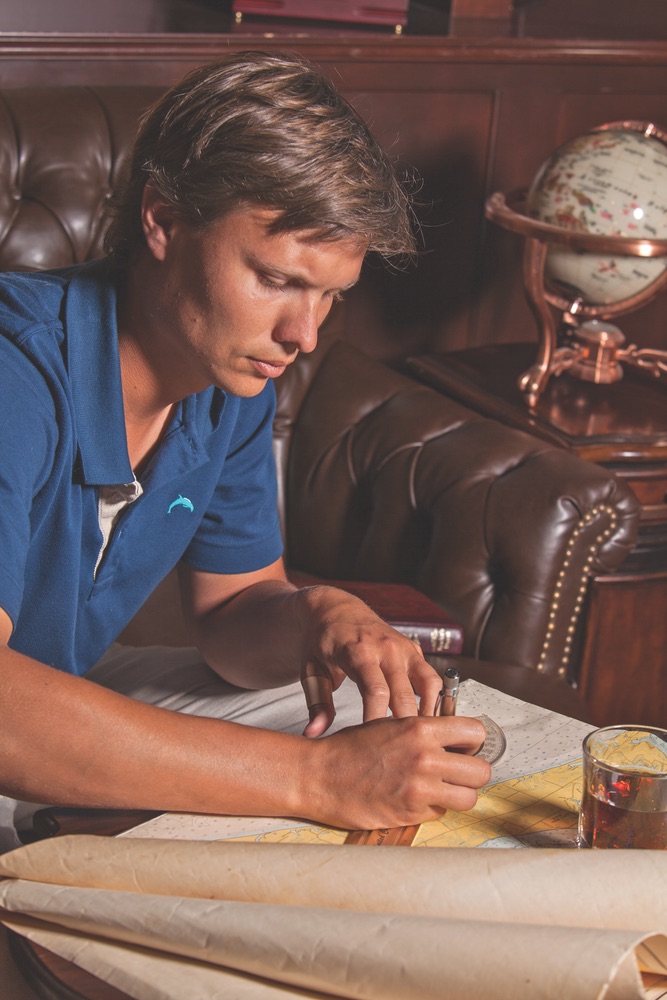 To call the entrepreneur an avid traveler would be an understatement, and dubbing him a young Indiana Jones wouldn't be overshooting the truth. A lover of travel from an early age, Matt interned in the slums of Brazil while in college at Vanderbilt University before traveling to the Amazon with a friend. There they spent weeks with a shaman as a guide, eating tree bark and piranhas, and hunting crocodiles. After graduation, he spent a year abroad exploring nineteen countries and testing the limits of conventional exploration. Matt has dived with great white sharks in South Africa, slept in a frozen crater on Mount Kilimanjaro, watched the great migration on the plains of the Serengeti—and this is just the tip of the iceberg, so to speak.
 "It was through my travels that I became aware of different clothing materials and how clothing was closely linked with the culture for each place around the world," he says. "I saw that a big part of our culture for men's clothing was displayed in polos and T-shirts, but I felt that they were not made properly for the climate here on the coast and wanted to change it for us."
"Gulfstyle is striving to bring modern performance into fine men's clothing," Matt explains. "So, we have a material for our T-shirts that is softer than cotton and does not have the sheen of most polyester athletic shirts. Our Regatta Crews and Polos have the moisture wicking sewn into the interior of the shirt for function, but they still retain the classic piqué cotton look on the exterior."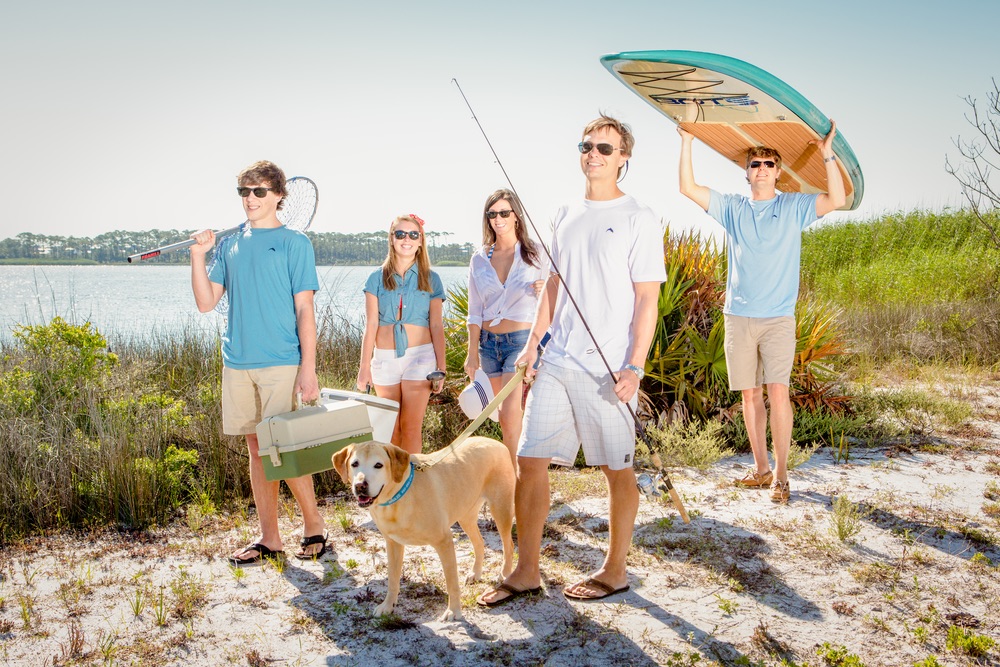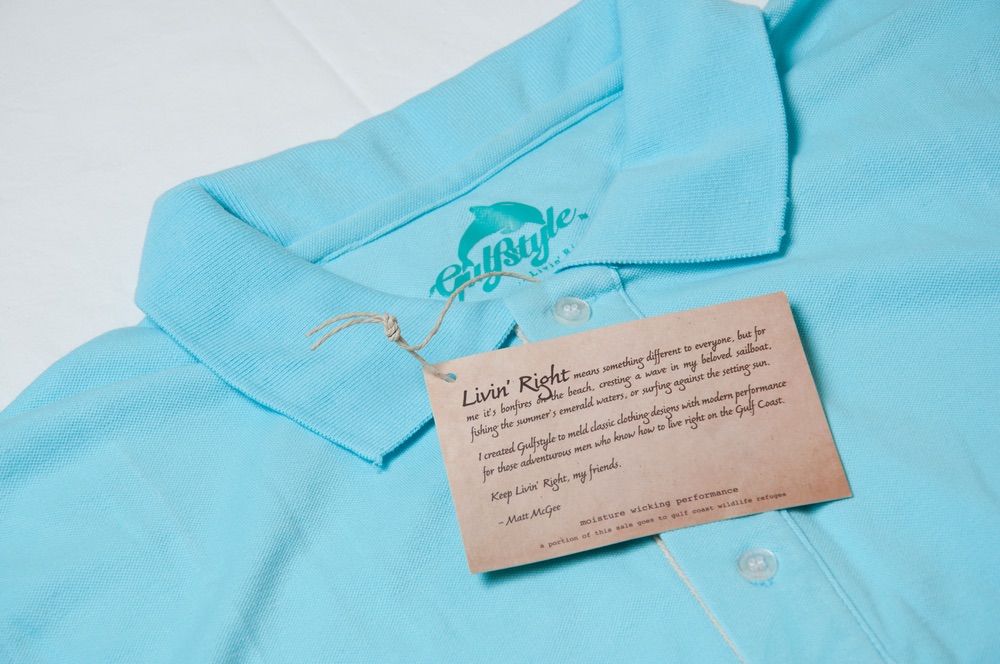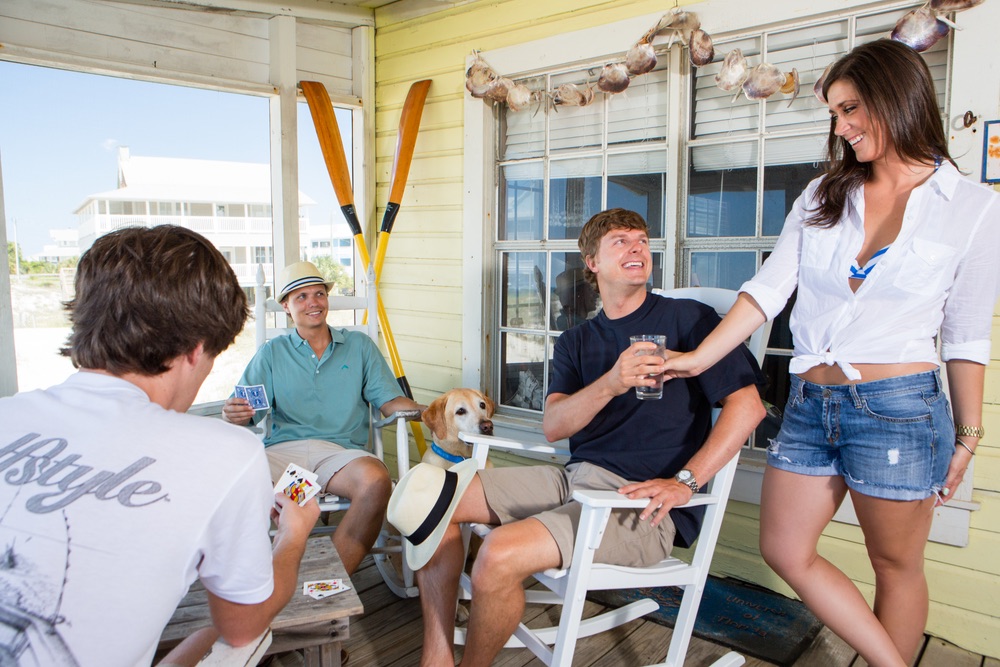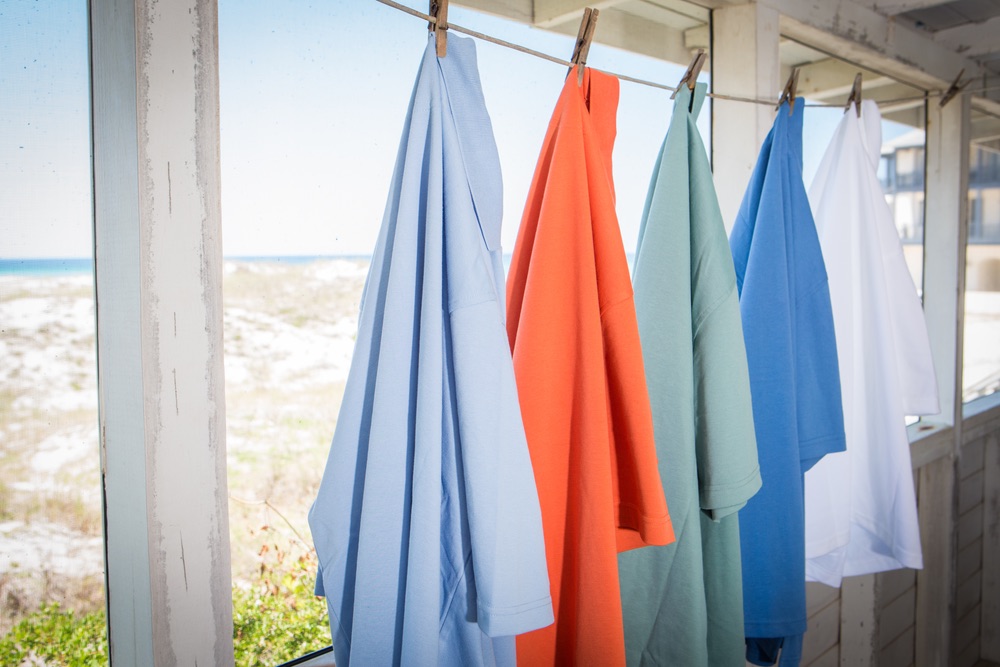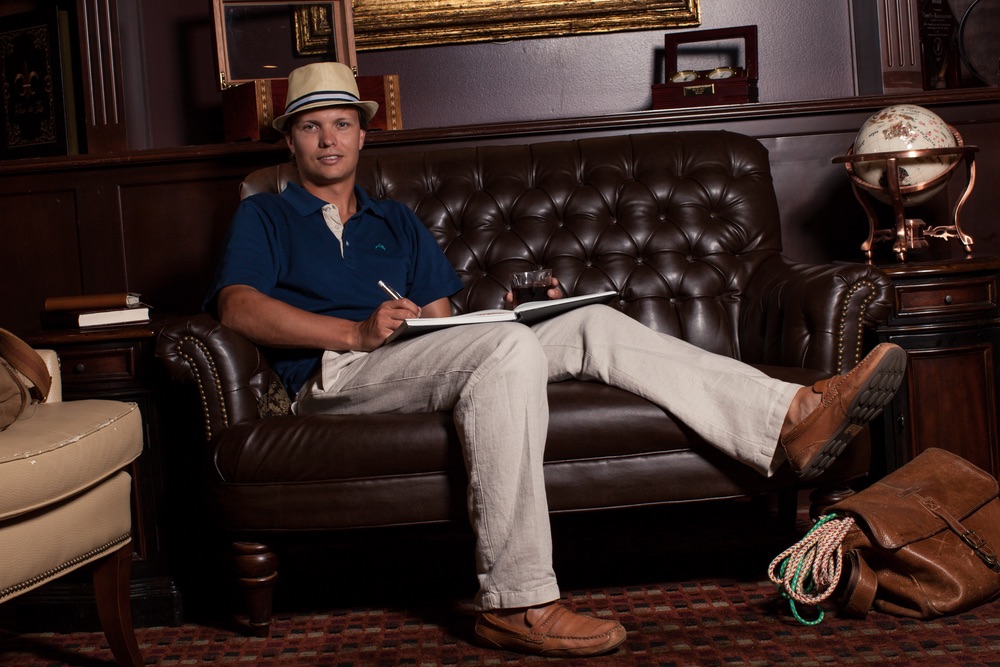 Matt originally started Gulfstyle in response to the Deepwater Horizon oil spill that deeply affected the Gulf Coast in 2010. He decided a clothing line that emphasized the culture of the Gulf Coast would be an effective way to bring tourism back to the area. Matt's goal was to create a brand built for the men of the coast, and after bringing on the team at Cornerstone Marketing and Advertising – The Idea Boutique of Grayton Beach, Florida, it was clear that there was just one way to effectively communicate the quintessential Gulf Coast man.
"Matt himself is Gulfstyle," says Lisa Burwell, president and founder of The Idea Boutique. "From his world travels and taste for adventure to his gentlemanly demeanor and appreciation for different cultures—and his firmly rooted appreciation for home—it's as if Hemingway has resurfaced right here in 2012. Matt is the Gulf Coast adventurer, gentleman, and sportsman—everything Gulfstyle is meant to embody."
These three characteristics prompted the Gulfstyle tagline, Livin' Right. The tagline, an expression used in the South to describe someone who is lucky or has good fortune from living an admirable lifestyle, describes the desire of Gulfstyle men.
"People, after talking with me about my world travels, sailing regattas, or whatever else I had recently explored, would say to me, 'Man, you must be livin' right,'" Matt says. "It means going beyond the norm and living your dreams to the fullest. My dreams are usually some sort of adventure and my line of clothing is designed to have classic looks but outdoor adventures in mind."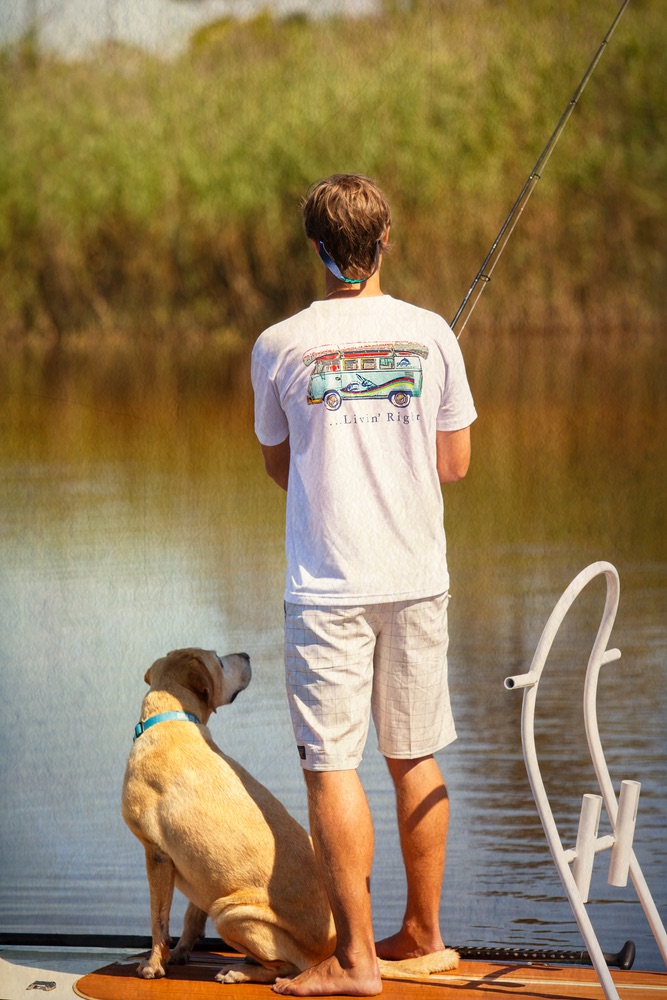 On board a sailboat while watching the sun set over the beautiful Choctawhatchee Bay, I begin to fully understand what Matt means by livin' right. As dozens of people come together to race their boats on a gorgeous Wednesday evening, it is clear to me the spirit of adventure that Matt is embodying with Gulfstyle.
"I would like to see Gulfstyle eventually be known as the brand of the Gulf Coast—to have a known presence from Key West to South Padre Island covering the entire Gulf Coast of the United States," he says. "However, I want to grow with select local stores in each town and build the brand based on the ideals of the adventurous men from the coast: our style is classic, our manner is of the gentleman, and our passion is the great outdoors."
Spoken like a true modern-day Hemingway.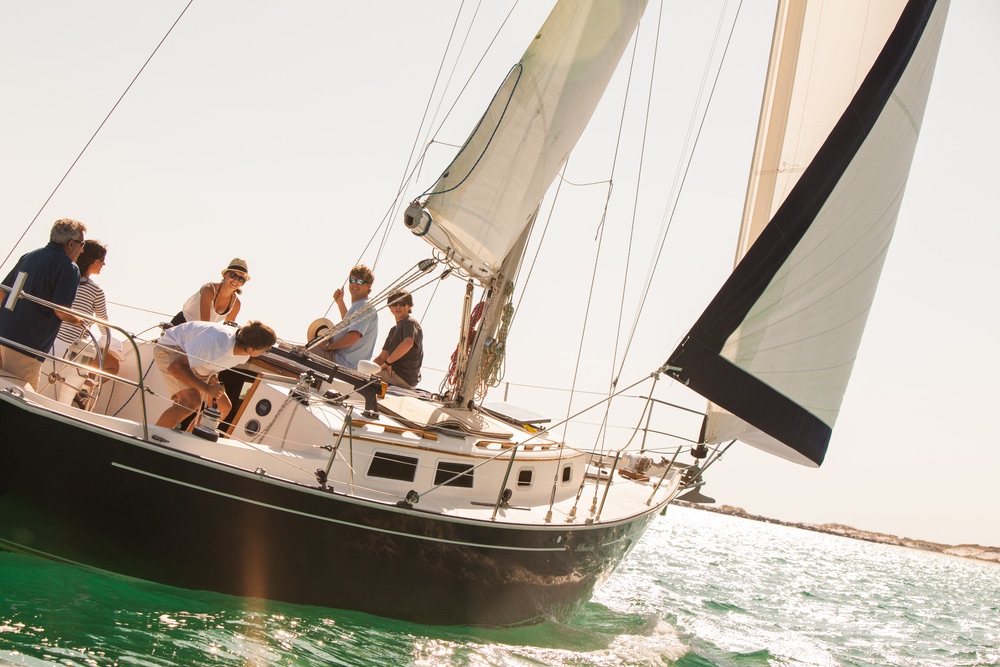 — V —
---
Gulfstyle is committed to giving 5 percent of their revenue back to the Gulf Coast Wildlife Refuge and water quality organizations to help preserve the coast for future generations. For more information on Gulfstyle, visit gulfstyle.com.
ARTICLE CATEGORIES