By Lacey McLaughlin | Photography by Aaron Phillips
Visiting New Orleans during Mardi Gras each year makes me feel like I have left the country and entered a world where anything goes. But the throngs of bead throwers, crowds, and nonstop fun can require a bit of a recovery period afterwards. Instead of venturing to the carnival capital of the world this year, I decided to explore southern Louisiana's Mardi Gras by taking a road trip down the Acadiana Trail for a unique opportunity to experience smaller, off-the-beaten-path celebrations. The 150-mile Acadiana Trail begins near Lafayette in the heart of Cajun country and extends to Houma along U.S. Highway 182. Many residents in this region can trace their roots back a century or more and embrace music, cooking, and celebrations as a way of life.
Cajuns are proud of their heritage and with good reason. Many of their ancestors were French immigrants who had settled in Acadia, a part of Canada. The Acadians were not strangers to oppression. During the French and Indian War, the British deported the Acadians from their homes; many migrated to and settled in the Spanish-owned swamps of Louisiana. Henry Wadsworth Longfellow's poem Evangeline tells the love story of an Acadian girl who searches for her lost love after the Acadians' expulsion from Nova Scotia. Today a street in Lafayette and a city in Louisiana, as well as other landmarks, are named after Evangeline as a reminder of the inhabitants' tumultuous history.
The majority of Mardi Gras celebrations in Cajun country are community oriented and family friendly. The best time of the year to visit is during these celebrations, while the weather is cool and signs of approaching spring abound. For a truly unique experience, locals in Lafayette suggest traveling to smaller rural communities, such as Eunice, Church Point, and Mamou, to see "chicken runs" in which men clad in costumes and masks venture from house to house on horseback, asking for offerings of food. In return, they dance and partake in tomfoolery. The men must also capture, with their hands, the most valuable offering: a live chicken. When the day is done, the men cook dinner for the community with all the ingredients they have collected throughout the day.
---
Day 1: Lafayette
Lafayette offers much more than just Mardi Gras celebrations. The city's historic district, music venues, and restaurants alone are worth the trip. During the weeklong holiday, most of the locals are off work and enjoying themselves. Riding bikes around Lafayette, or any town during Mardi Gras, is one of the best ways to avoid traffic and parking fees. After acquainting myself with Acadian history at the Jean Lafitte National Park Acadian Cultural Center, I explored downtown via bicycle and happened upon the Cathedral of St. John the Evangelist, which was built in 1821. The massive brick facade and graceful arches lead up to the octagonal steeple, and oil paintings of Christ and German-made stained glass adorn the interior.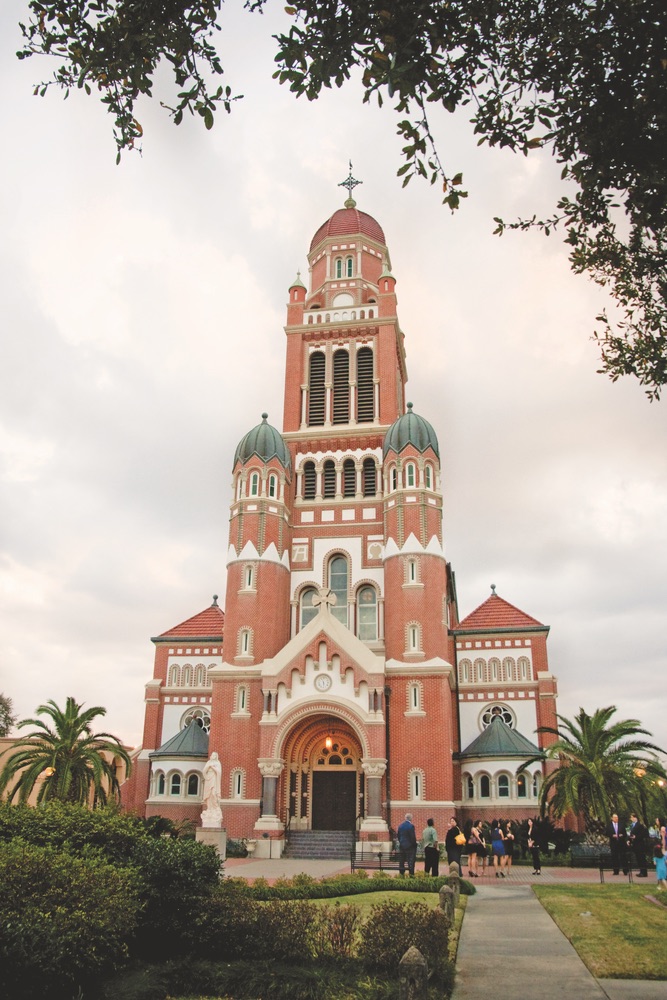 Lafayette's arts district is a burgeoning community of visual and culinary artists. Located on the corner of Vermilion Street in the midst of several small galleries, the French Press is a small and sophisticated restaurant with a creative menu. Thirty-year-old Justin Girouard opened the breakfast and lunch spot last year after working as a chef in New Orleans. Girouard's father and uncle used to own a printing press in Abbeville, La., and several original and antique printing presses, shelves, and drawers decorate the restaurant's interior. One of Girouard's most popular menu creations is the Cajun Benedict: toasted French bread, boudin, poached eggs, chicken and andouille gumbo, and scallions. Order a side of praline-maple bacon and a French-pressed coffee, and you are in heaven. Girouard's wife is the one who can take credit for the Cajun Benedict. While she was pregnant with the couple's second child, she asked her husband to satisfy a craving she had for an eclectic breakfast that combined all her favorite Cajun foods, and she listed all the ingredients for the original recipe.
"One day she asked me to cook it for her, and other customers saw the dish and started asking for it," Girouard says. "It's been one of our top sellers ever since."
A few blocks away, Susannah Craig owns Pottery Alley, which offers one-day workshops for pottery enthusiasts and handcrafted pottery for sale. On the second Saturday of each month, from 6 p.m. to 8 p.m., Craig and other gallery owners open their doors for Lafayette's monthly ArtWalk.
"There are a lot of active artists. It's a good community and all the artists stay pretty close," Craig says.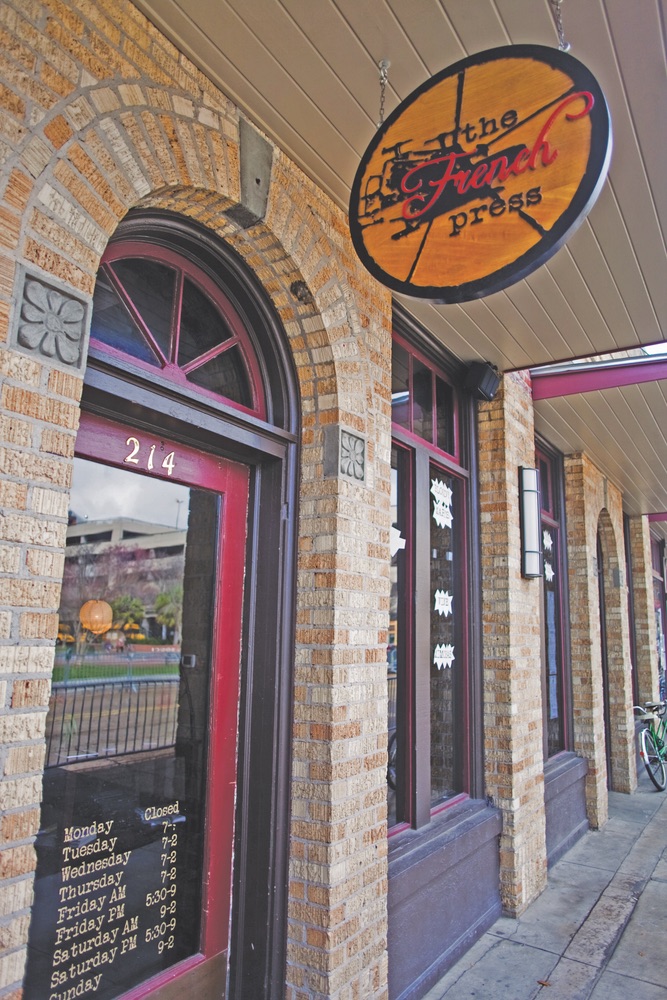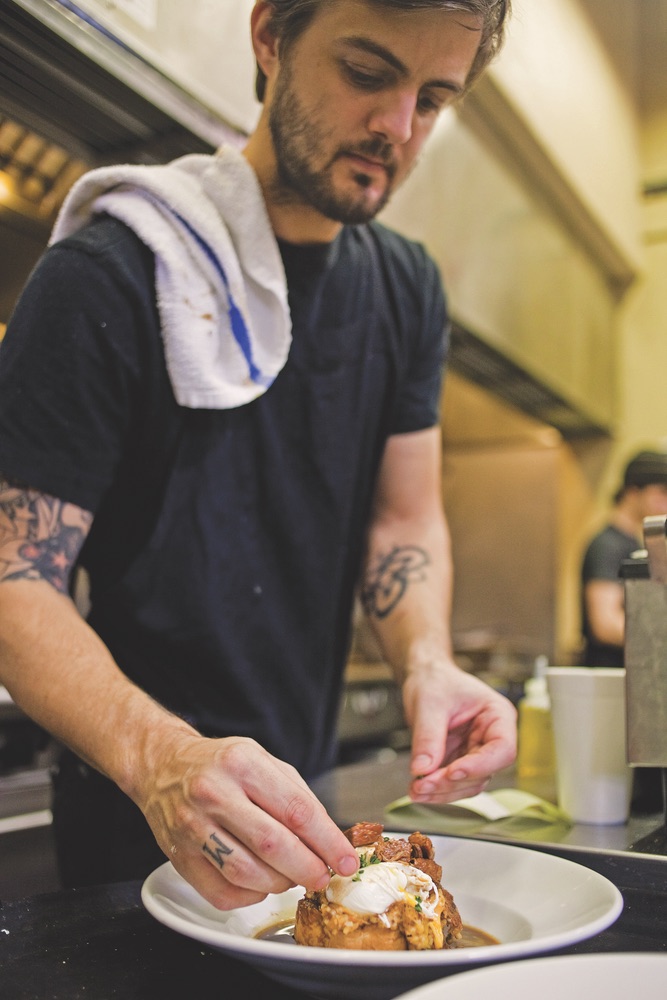 In addition to Mardi Gras, one of Lafayette's most well-known events is the Festival International de Louisiane, which brings musicians and performers from all over the world to the city's historic district for a weeklong festival every April.
As the community gathered in anticipation of the city's night parade on the Friday before Fat Tuesday, local musicians gave impromptu street performances while downtown restaurants hosted street parties and provided outdoor dining. I made sure I stopped by Vic Kilchrist's peanut stand. The 90-year-old restored an eighteenth-century coffee bean roaster and has spent the majority of his retirement serving fresh-roasted peanuts during parades and football games. While you might not catch any beads, one of the best vantage points of the parade is at Agave Mexican Grill and Cantina. The restaurant's sprawling and colorfully lit porch sits on the parade route and, if you ask nicely, the owner might let you watch the parade with other residents on top of Agave's roof. I, however, was more than happy to sit back and enjoy the restaurant's famous margaritas and live music as the floats passed by. The parade route ends at Cajun Field, where a carnival is held and tailgating parties gather.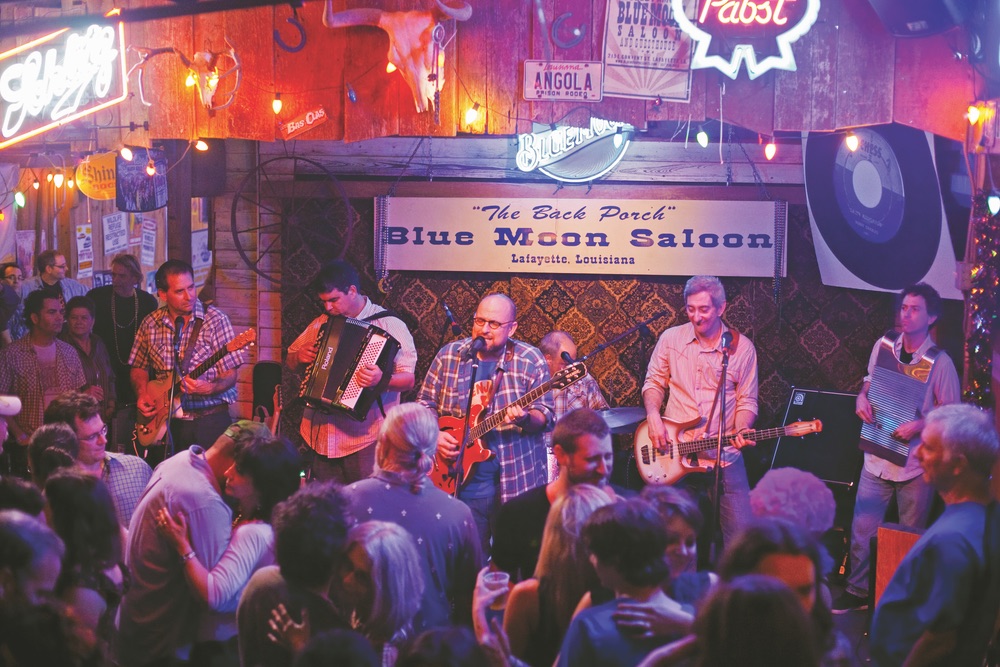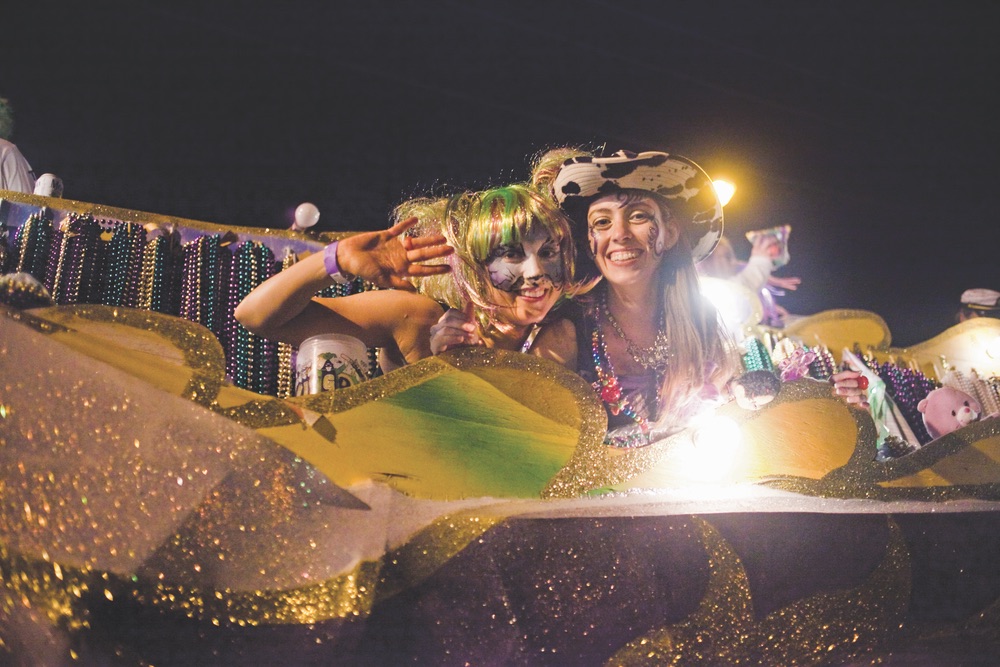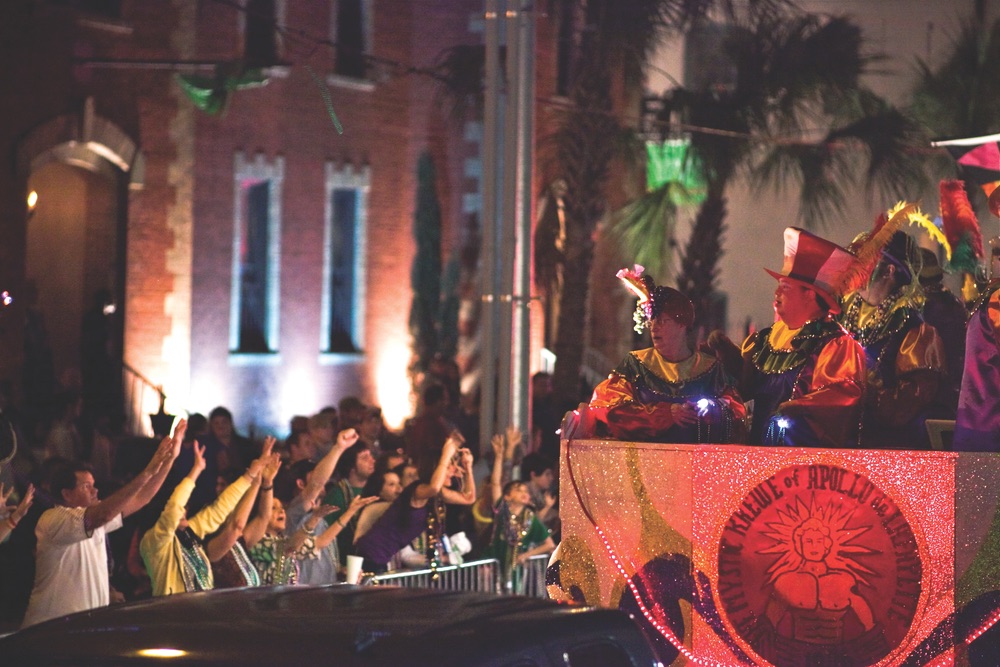 After the parade, I ventured to the Blue Moon, one of the South's leading music venues and one of the best places to experience Cajun nightlife. Located just outside the University of Louisiana at Lafayette campus, the Blue Moon is a hostel/music venue where travelers from all over the world come to hear zydeco, swamp pop, folk music, and the blues. The outdoor music venue seems more like a house party that has spilled out into the backyard with dancing until the early hours of the morning. The Bluerunners, a popular music group from the 1990s, took the stage with accordions, washboards, and guitars. Wallflowers should take heed—signs on the wall discourage them at the venue.
For a good night's rest, La Maison de Belle is a quiet respite from the Mardi Gras festivities. The bed-and-breakfast dates back to 1898, though it was moved from its original location some years ago. The front porch overlooks a large grassy yard and pond where ducks roam freely. The owner also acts as chef and spoils the guests with her Cajun cooking. Famous guests have included author John Kennedy Toole, who wrote part of his Pulitzer Prize–winning book, A Confederacy of Dunces, while staying there. Unfortunately, the home was undergoing renovations when I visited, but the owner allowed me to take a peek.
---
Day 2: New Iberia and Avery Island
Highway 182 is a winding road that takes you south past plantation homes and picturesque white churches and into New Iberia. Despite grey skies, I decided to take a twenty-minute detour west to Avery Island to tour the McIlhenny Company, makers of Tabasco brand sauces, and the famous Jungle Gardens. The island sits on top of large salt mines and in the midst of several oil fields. Edmund McIlhenny began making Tabasco Pepper Sauce on Avery Island in the 1860s, and it has since grown into a worldwide brand. Many of the company's peppers are still fermented on Avery Island using salt from the island's salt mines. The tours, which are free, tell the history of the family and their successful products but the best part is the gift shop, where you can sample the wide array of sauces and even some jalapeño ice cream.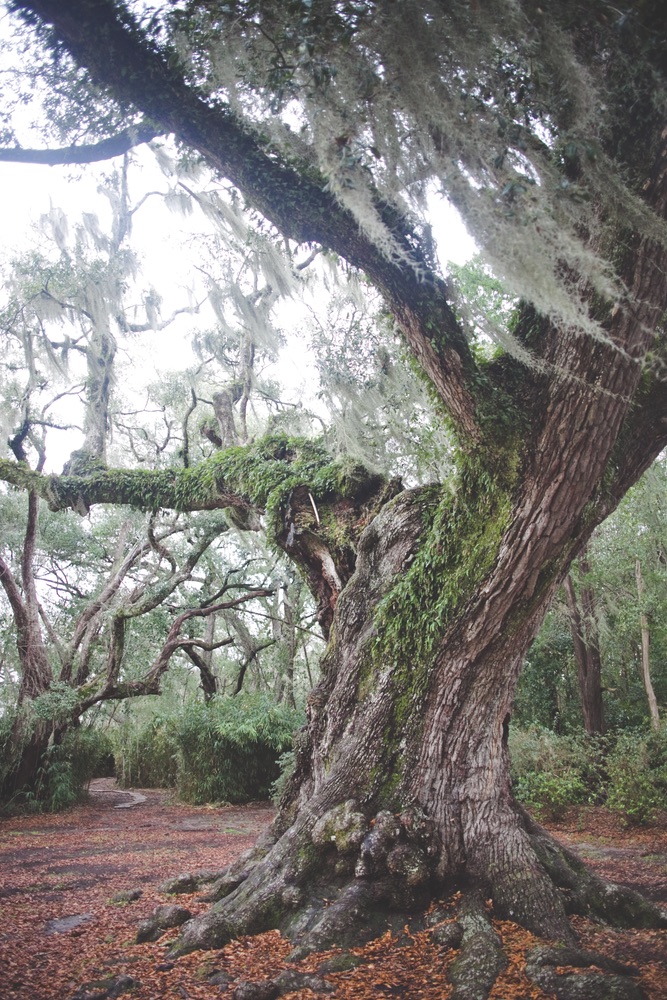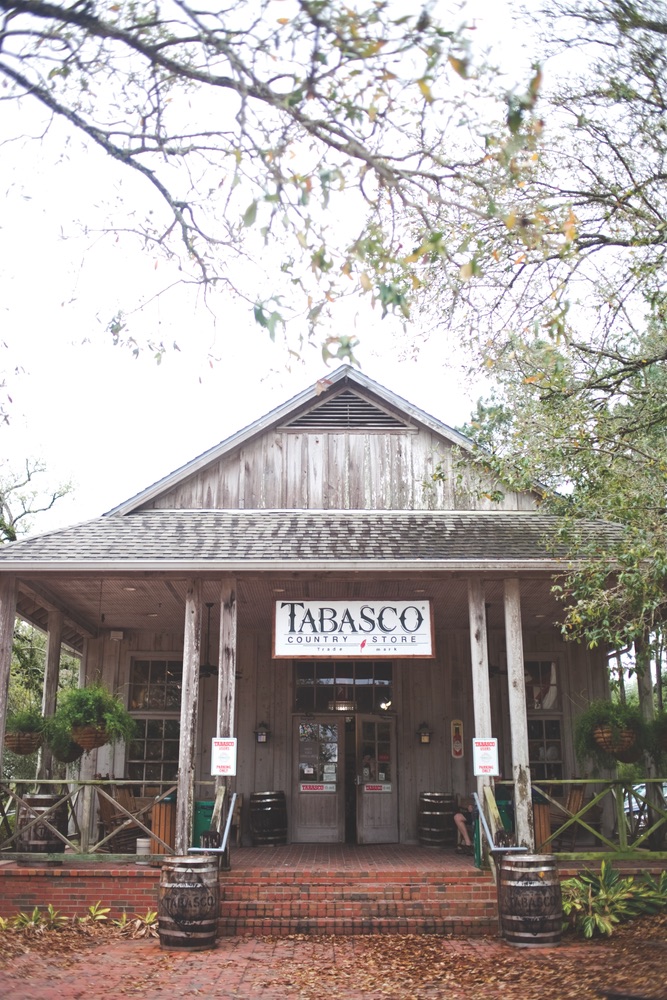 Edmund McIlhenny's claim to fame might be hot sauce, but the 170-acre Jungle Gardens that his son Edward Avery "Ned" McIlhenny cultivated (and which his family later donated as a state park) is perhaps the most majestic, hidden gem of the South. For more than forty years, McIlhenny worked to expand the gardens that contain Chinese bamboo, alligators, hundreds of varieties of azaleas and camellias, a forest pool, and a bird sanctuary. The garden is too big to travel the entire length by foot and requires a map to navigate through. One of the most distinguished Buddha statues in the world is located in the garden. Now encased in glass for protection, the thousand-year-old Buddha sits cross-legged in the center of a lotus flower overlooking a pond. The bird sanctuary is one of the most enchanting parts of the garden. Hundreds of white egrets soar and settle into their nests on wooden planks above a green, algae-filled pond.
Determined to find a local dive with authentic Cajun food, I decided to take a gamble and wait until I was back near New Iberia and heading south towards Houma. Between Baldwin and Jeanerette, on a dark stretch of road, I noticed a glowing sign displaying a large yellow bowl and quickly turned around to scope it out. The Yellow Bowl Restaurant is about as far off the beaten path as you can get. In 1927, a woman named Mrs. Scranton founded the restaurant for hungry passengers coming off a nearby Greyhound bus line, and in 1953 the Roberts family took over. The restaurant has had a few more family owners since then, but the food hasn't changed. For the sake of indulging my newfound love of crawfish, I got the crawfish platter which consisted of golden-fried crawfish tails, crawfish au gratin, crawfish balls, étouffée, and crawfish stew.
---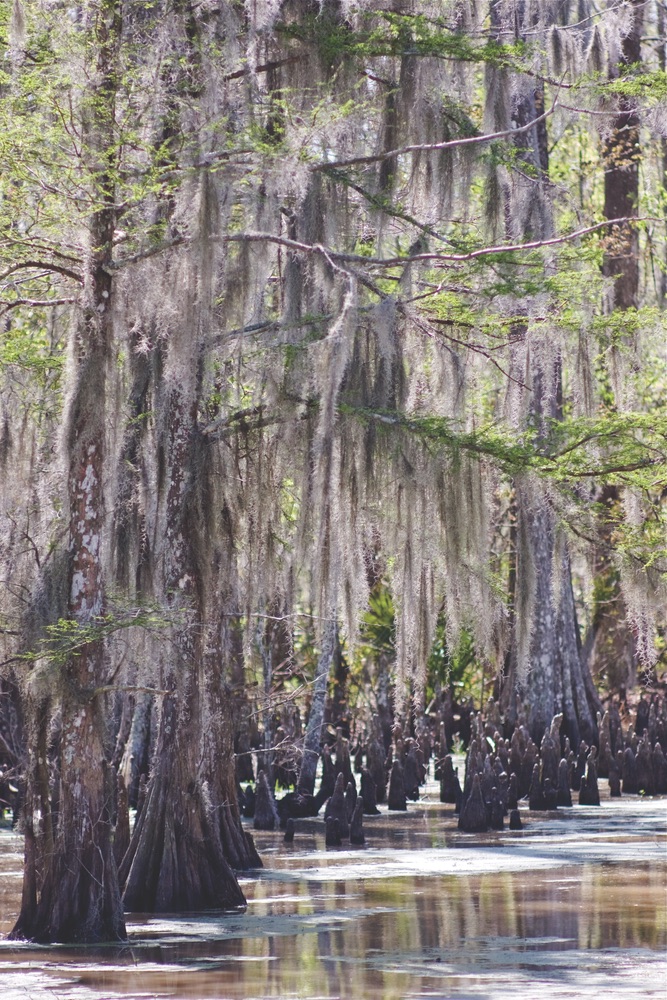 Day 3: Houma
If I hadn't been looking for Julia's Cajun Country Bed and Breakfast outside Houma, I probably wouldn't have found it. Located in a residential neighborhood without a sign or display, Julia White's bed-and-breakfast is an oasis for French travelers and is featured in French tour guide books. White has contracted with a French travel agency to host foreign visitors for the past twenty years. White cooks traditional Cajun and French cuisine for her guests and is a great source for local history and travel tips. I woke up to a breakfast of French toast, fresh fruit, and homemade jam, which I shared with a French couple who were passing through. We exchanged travel stories, and I picked up a few new French words.
When I mentioned that I was looking for an authentic swamp tour, White recommended Munson's Swamp Tours, located twenty minutes down the road in Schriever, La. Advertisements for swamp tours are almost everywhere you turn in Louisiana, and it can be difficult to know where you'll get your money's worth. Unlike many swamp tours, Munson's is located on private land and takes visitors through a canal that French settlers built in the 1800s. Bill Munson owns the land, but a father-and-son team manages the tours. Our tour guide, Daniel, knew the names of every alligator and raccoon we encountered on the tour. Using chicken meat as bait, he enticed them to visit the edge of the boat and even made a few dance for their food.
After the two-hour tour, I headed to downtown Houma on my bike to watch one of the most talked about parades in Cajun country, the Krewe of Mardi Gras. Families grilled on the sidewalks and local business owners hosted street parties, welcoming me to join them. The most important thing about Houma's parades, they told me, was the quality of the "throws." Unlike New Orleans, beads are plentiful and you might end up with an entire backpack full if you're not careful. (The locals will literally make sure visitors don't leave empty-handed.) In addition to beads, you're likely to catch trinkets, stuffed animals, flowers, and footballs. It seemed the closer I got to New Orleans, the more elaborate the floats became. In Houma each float had its own unique theme, and I saw everything from fairy-tale scenes to a krewe's favorite basketball team.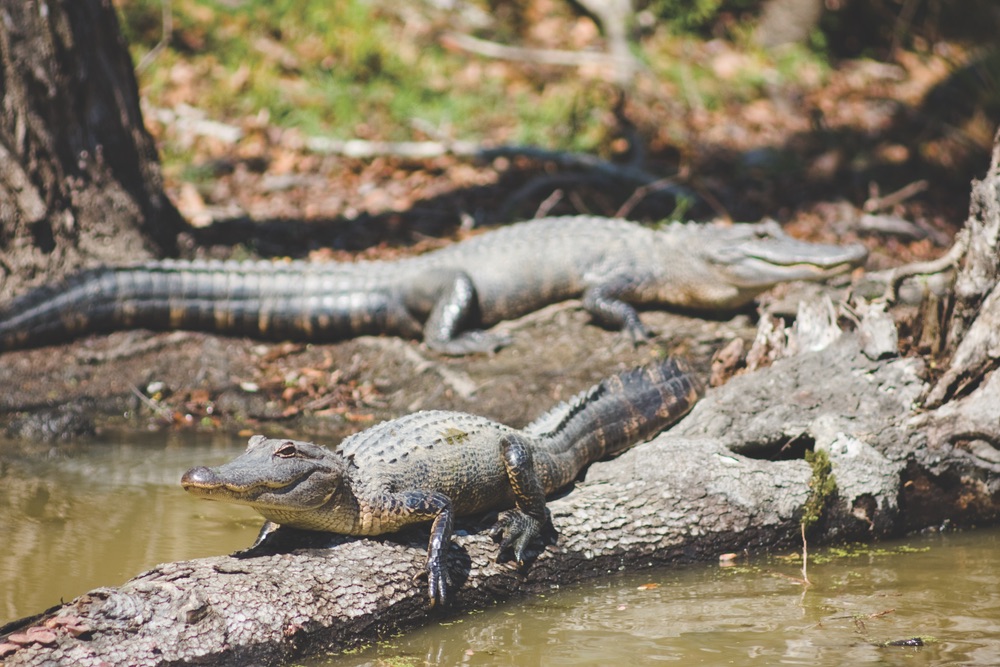 ARTICLE CATEGORIES