First Friday Favorites: La Lumiere
---
February 3, 2017
A Masquerade Affair
We made it through the first month of the year! From producing a spectacular photo shoot to traveling to cover a historic time period here in the US, we have to say, it was quite eventful. We're looking forward to keeping the momentum up this February, which won't be hard because we're already counting down to an incredible philanthropic soirée, Hannah Martin's Party, La Lumière: A Masquerade Affair on February 10 in WaterColor, Florida!
Each year, Hannah Martin of Broker Associate hosts her annual birthday bash benefiting the Special Olympics Florida. Hannah Martin's Party makes those over-the-top themed parties you might see on an episode of one of Bravo's The Real Housewives look like child's play.
Martin's connection with the Special Olympics started long before the fund-raising birthday bashes. About ten years ago, Hannah moved to the South Walton, Florida, area and started her career in real estate, where she met realtor Jimbo Holloway. Three years ago, he asked Martin if she could help raise seed money for the Special Olympics of Florida, and she immediately saw it as the perfect opportunity to give back to a family and the community that had been so gracious to her for years.
Last year's guests wined, dined, and dazzled to the sounds and tastes of the Roaring Twenties with a Great Gatsby theme. This year, as a proud sponsor, VIE is prepared to join in and put our best masks forward for the masquerade-themed event, set to take place at St. Joe Club & Resorts' LakeHouse on scenic Western Lake in WaterColor.
Though the annual event may still be young, the outcome of previous events has been remarkable. From location and dining to the wardrobes and the entertainment, Martin's Party seems to knock it out of the park, all while raising money for a great cause. This year will be no exception!
In addition to the return of Mr. Big and The Rhythm Sisters' performance, the masquerade is upping its ante this year (literally). Guests can expect to participate in the silent auction, mix and mingle among entertaining casino games like roulette, blackjack, and craps (hope you've practiced your poker face), and top it off with a daring live Cirque du Soleil-style act.
With just one week left before the Masquerade Affair, we're getting our inspiration from this February's First Friday Favorites:
Set the Movie: Who could forget that divine Costume Ball masquerade scene in the 2006 film Marie Antoinette with Kirsten Dunst? While we love obvious masquerade classics such as Phantom of the Opera, the Costume Ball in Marie Antoinette was a dreamy mixture of airy and decadent, and the perfect contrast of dark and light.
Adore Dior: Everyone loves a good theme party; however, setting the tone and look of it can get a bit tricky, especially when the decorations become gimmicky. Need we remind you of high school prom, anyone? Christian Dior's recent masked ball at the gardens of Musée Rodin in Paris, France totally nailed the theme, and we can't help but to gush over the scenery. It had all the elements of a perfect masquerade party: romantic, whimsy, enchanted, and dramatic. (Then again, it seems Dior can do no wrong.)
Nailing It: Don't think that nails don't matter. Especially at a party where fashion counts, your nails count as bonus points. For a masquerade theme, consider a glittery ombre effect. You can go light or dreamy, and it will still be dramatic enough to match the party without being overpoweringly fancy for your everyday look.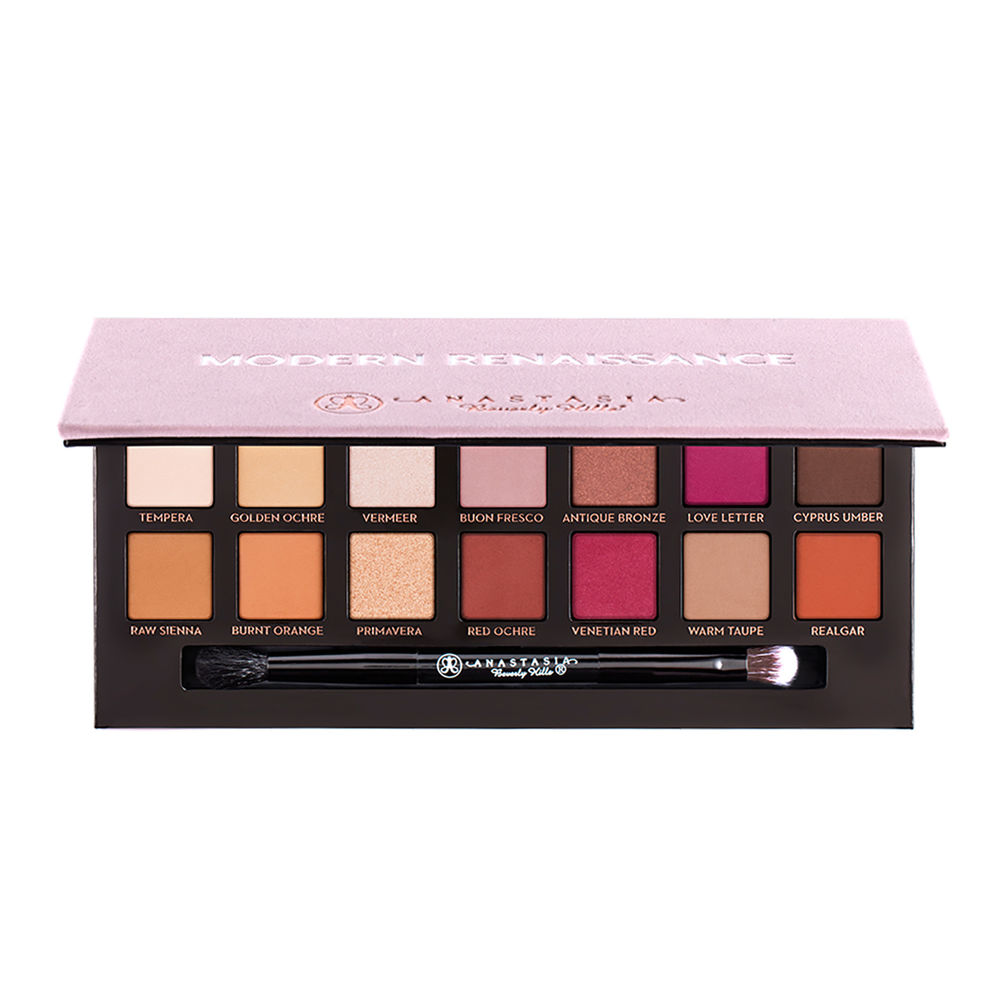 Makeup Palette Inspiration: Chances are you're going to wear a mask for the party—that's the whole point. Along with the time period it's named after, we're loving the options in Anastasia Beverly Hills' Modern Renaissance eye shadow palette. It's the perfect balance between light and dark with some shimmer to make your eyes really pop underneath that mask. Check out their tutorial in the video here for more inspiration.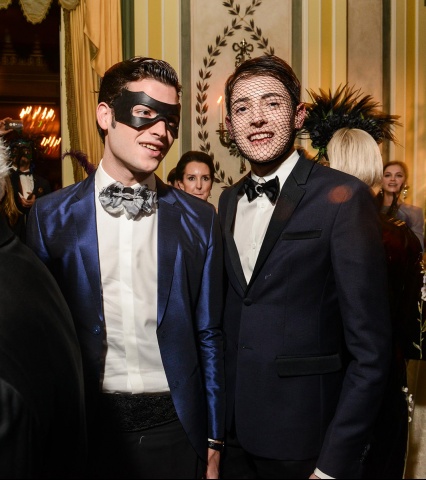 Favorite Gentlemen's Look: Just because masquerades are generally a fashion-focused event, doesn't mean it's all about the ladies. Refer to the masked men during the fashionable 2014 Save the Venice Ball hosted at The Pierre Hotel in New York. From Stavros Niarchos to the Brant Boys, all the gentlemen looked dashingly dapper in their suits and got creative with their masks. We're encouraging all the men who are attending Hannah Martin's Party to take their cues from them and just have fun with it.
Feeling inspired for the masquerade party? There's still one more step you have to take to join the fun. If you haven't already, get your tickets on Hannah's website at HannahMartinsParty.com. Can't wait to see you (and your masked look) there!
---