A Look Back at 2019
---
December 19, 2019
With the year coming to a close and a new decade almost upon us, we couldn't help but reminisce on the past year and all the incredible stories we've had the privilege of telling, people we have met, places we've visited, and milestones we've achieved. It was truly a year of growth and excitement for us here at VIE magazine! It's time to grab some popcorn (and maybe tissues) as we look back on our 19 favorite things about 2019.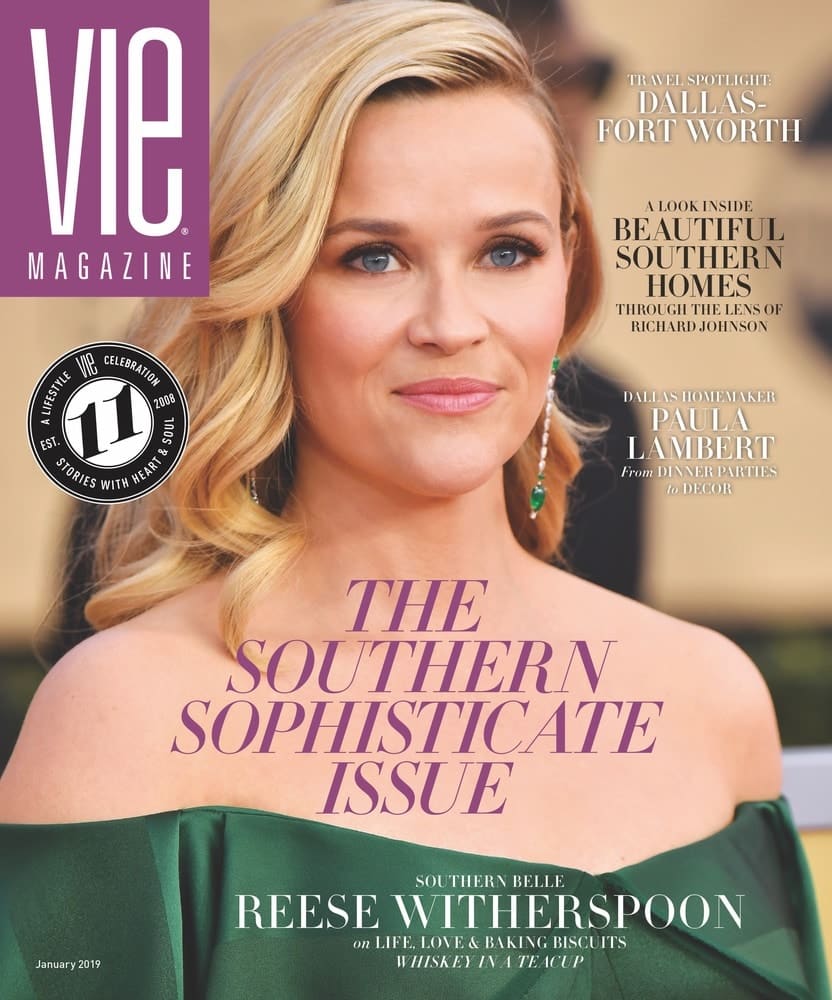 1. The Southern Sophisticate Issue
What is the Southern Sophisticate? Think of family traditions passed down through generations, delicious homemade meals that warm the heart and satisfy the tummy, impeccable style and homemaking, and that good old-fashioned Southern hospitality. We couldn't think of a better cover girl to embody all that is great about the South than powerhouse Reese Witherspoon, whose 2018 book, Whiskey in a Teacup, is a practically perfect guide to all the things mentioned above and more!
Click here to read our Southern Sophisticate Issue.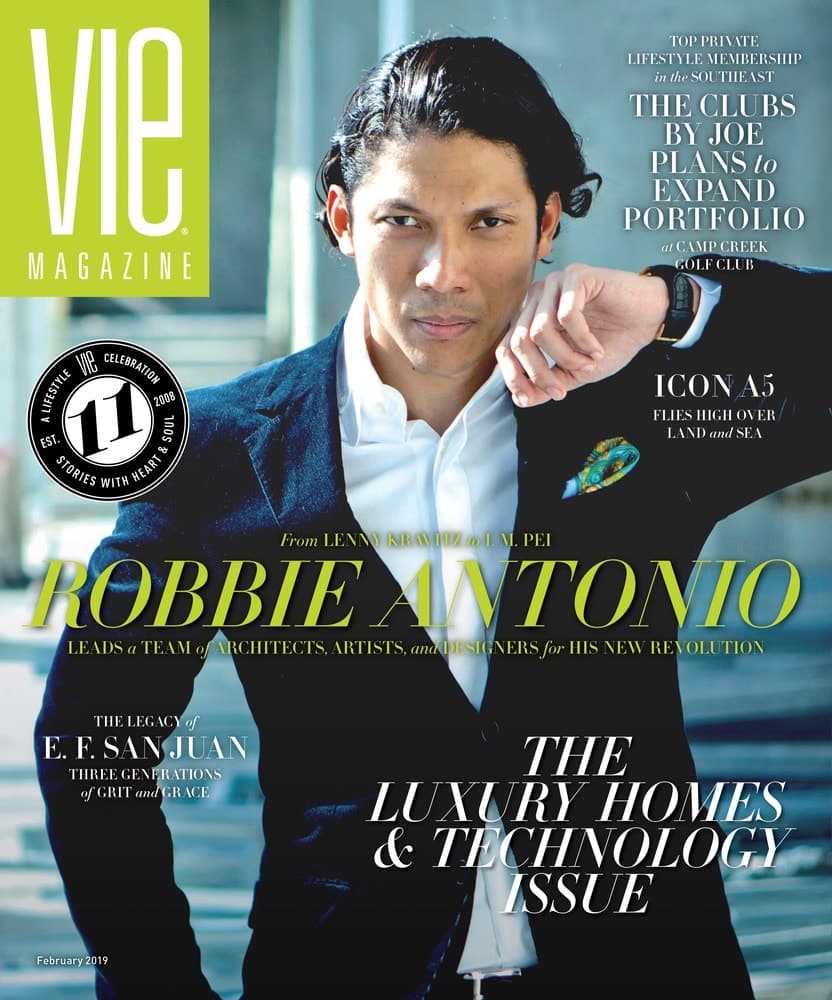 2. The Luxury Homes & Technology Issue
It's no secret that technology is taking over many aspects of daily life. Smart devices can do everything from running our homes to delivering packages with just the tap of a button or a simple verbal command. The world of engineering has become more precise and intricate than ever thanks to new tech, and our cover guy, Robbie Antonio, has taken full advantage of that as he teams up with artists, architects, and designers to create a line of prefabricated homes through his brand, Revolution Precrafted. From Antonio's work to beautiful homes in Hollywood, on the Gulf Coast, and more, this issue is full of beautiful dwellings and high-tech marvels.
Click here to read our Luxury Homes & Technology Issue.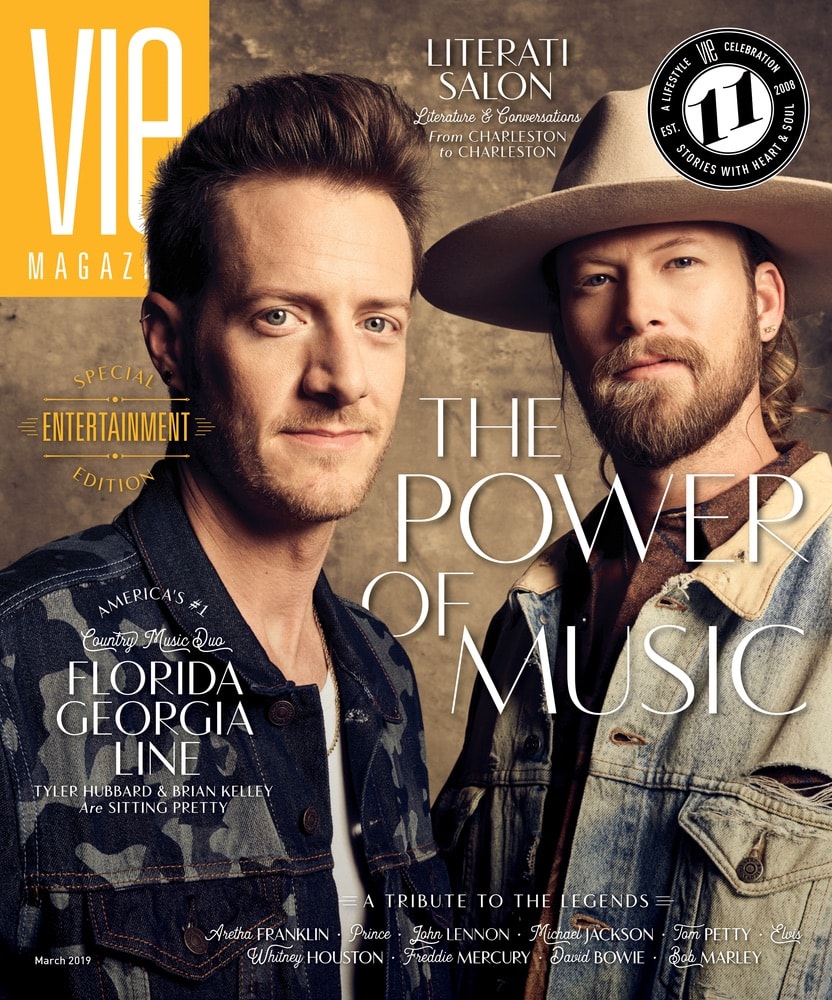 3. The Special Entertainment Issue
It's time to give in to the power of music! This Special Entertainment Edition is packed with powerhouse musicians, songwriters, and performers. Get the inside scoop on Florida Georgia Line's latest album, Can't Say I Ain't Country, as cover duo Tyler Hubbard and Brian Kelley share their process. Take a look back at some of music's greatest talents who have passed on with our Tribute to the Legends. Celebrate a decade of stories and songs with the 30A Songwriters Festival, and more!
Click here to read our Special Entertainment Issue. 
4. The Health & Beauty Issue
This issue is all about taking care of ourselves and doing things that will sustain our bodies, minds, and spirits. Our cover guy, personal trainer and nutritionist Zoltan "Zoli" Nagy, shares his tips on living a long and balanced life. From beauty brands that are taking the all-natural approach up a notch to the latest in fitness wear, our staff's top health and beauty product picks, Europe's most beautiful (and intriguing) wellness spas, and Jennifer Garner's all-organic food line, these stories are all about living your healthiest life!
Click here to read our Health & Beauty Issue.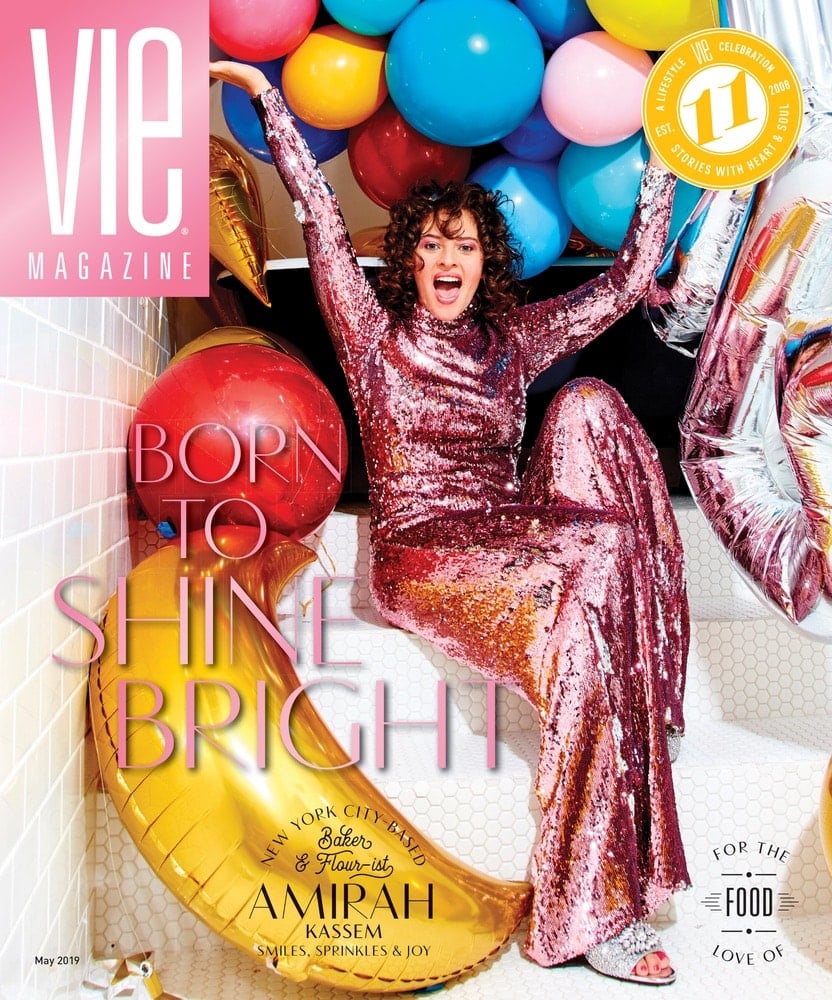 5. The Culinary Issue
What do all the best celebrations have in common? Great food! We're celebrating food itself in our May 2019 Issue, and we can't think of a better cover girl to embody our excitement than baker Amirah Kassem of Flour Shop. Learn all about her book, The Power of Sprinkles, along with amazing restaurants, chefs, mixologists, events, and so much more in this delicious issue of VIE. Experience a one-of-a-kind dinner at a 160-foot table on the beach with Outstanding in the Field. Try your hand at cocktail recipes by Laura Newman of Queen's Park in Birmingham, Alabama. Find your new favorite restaurants in Northwest Florida and beyond.
Click here to read our Culinary Issue.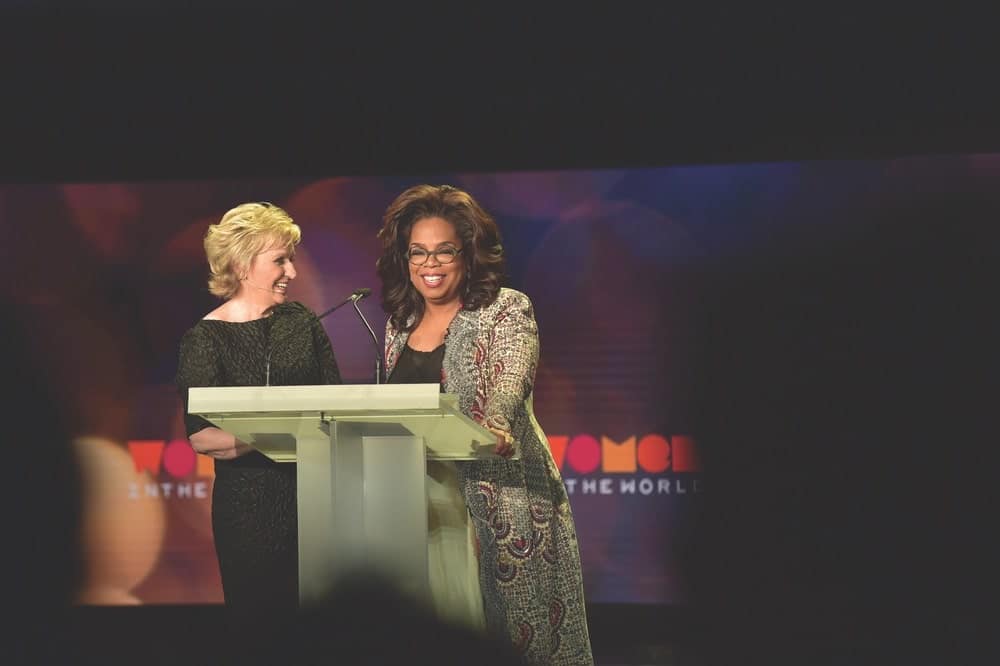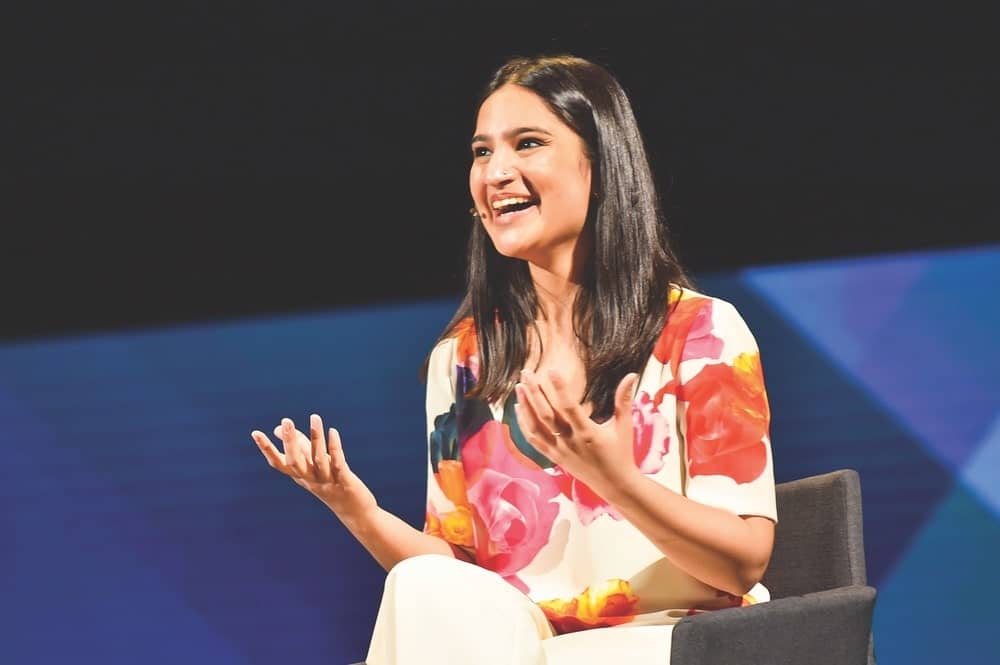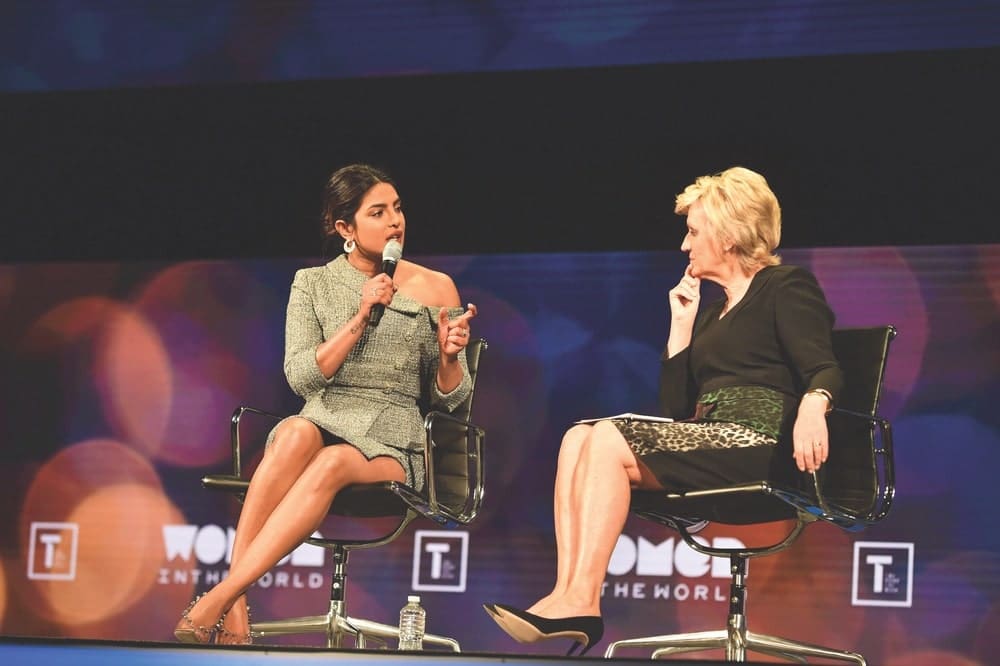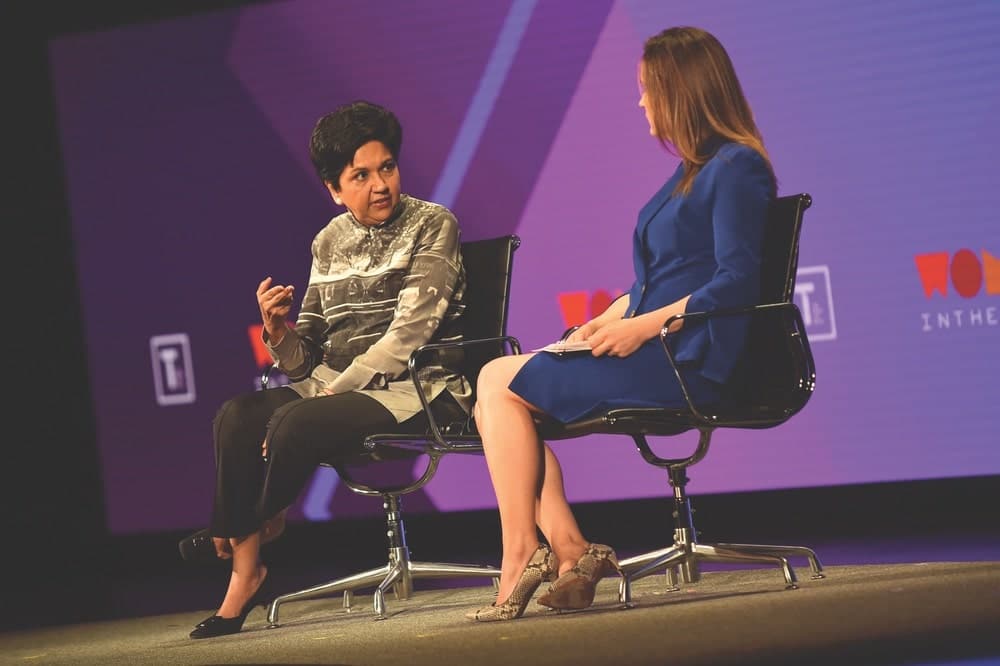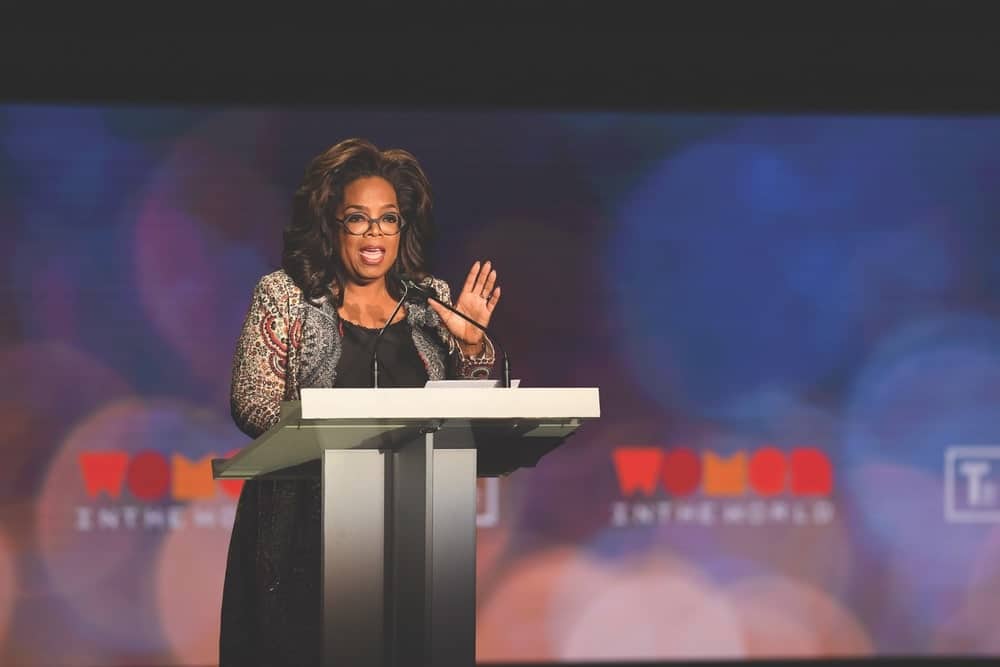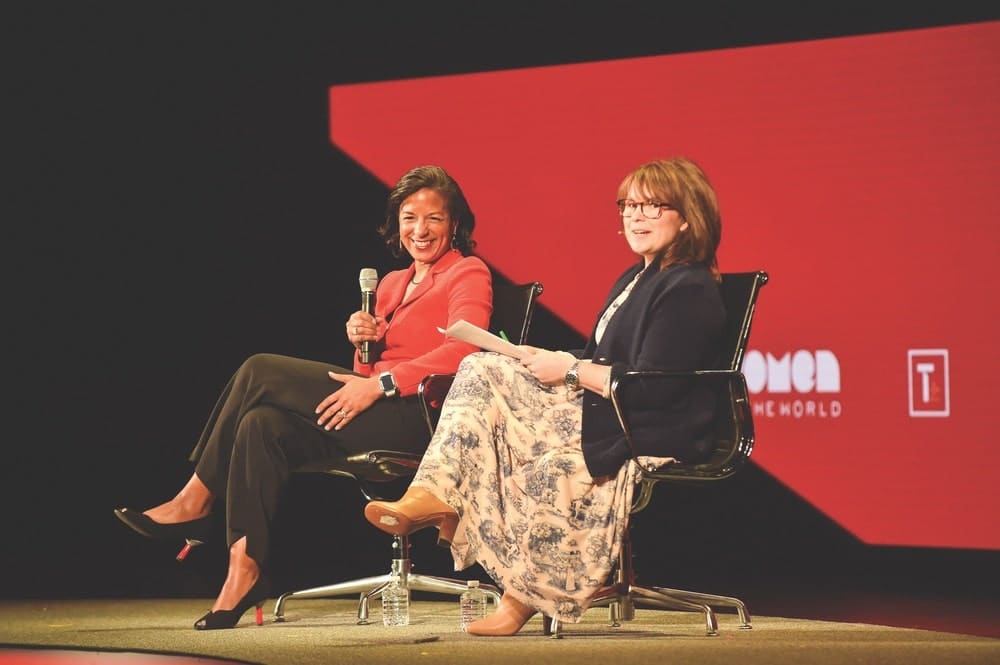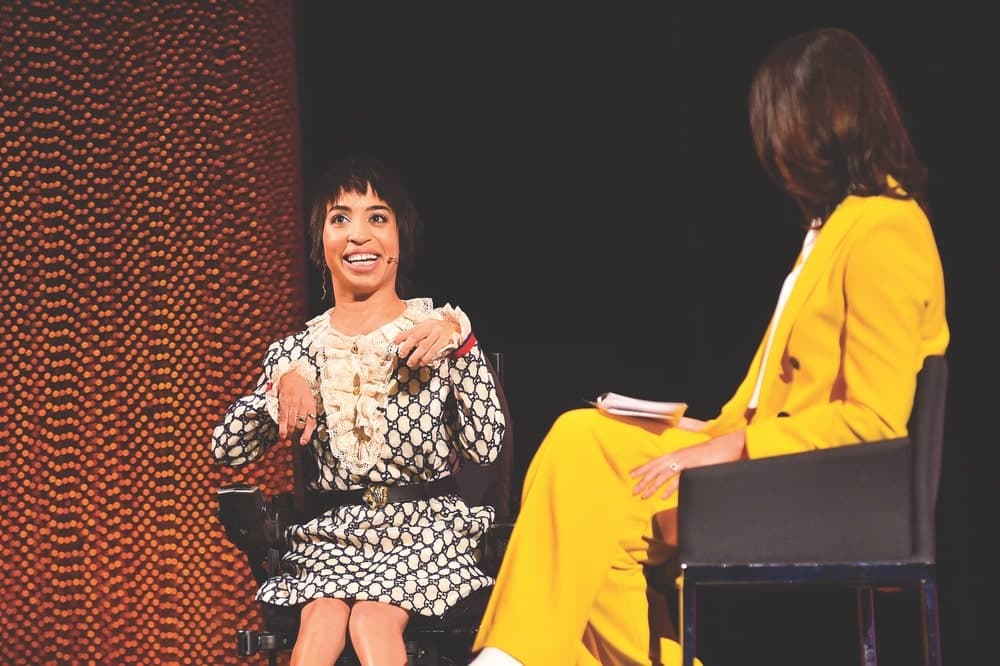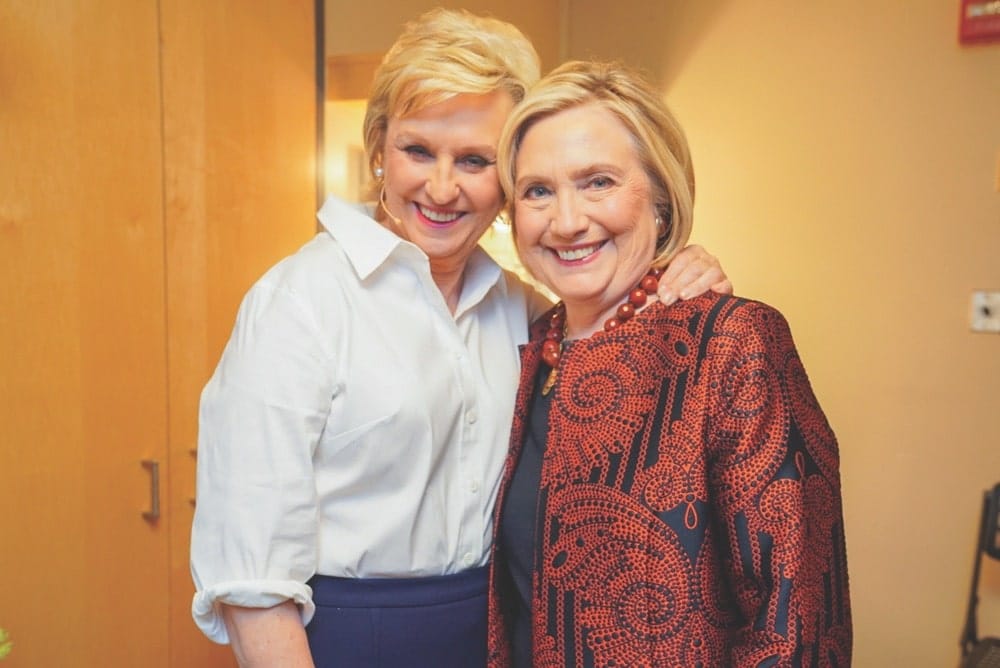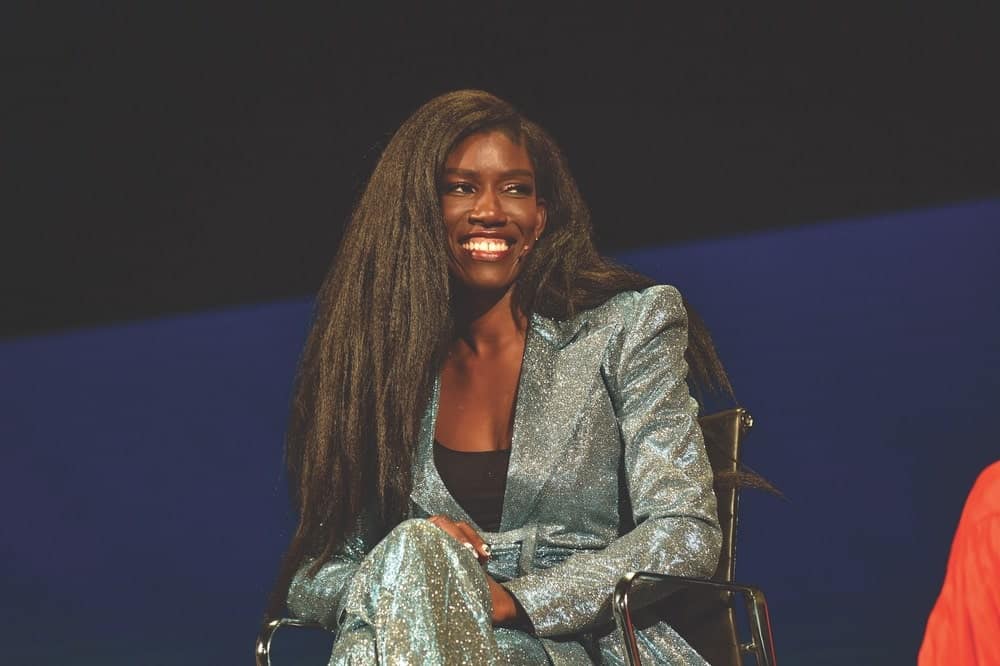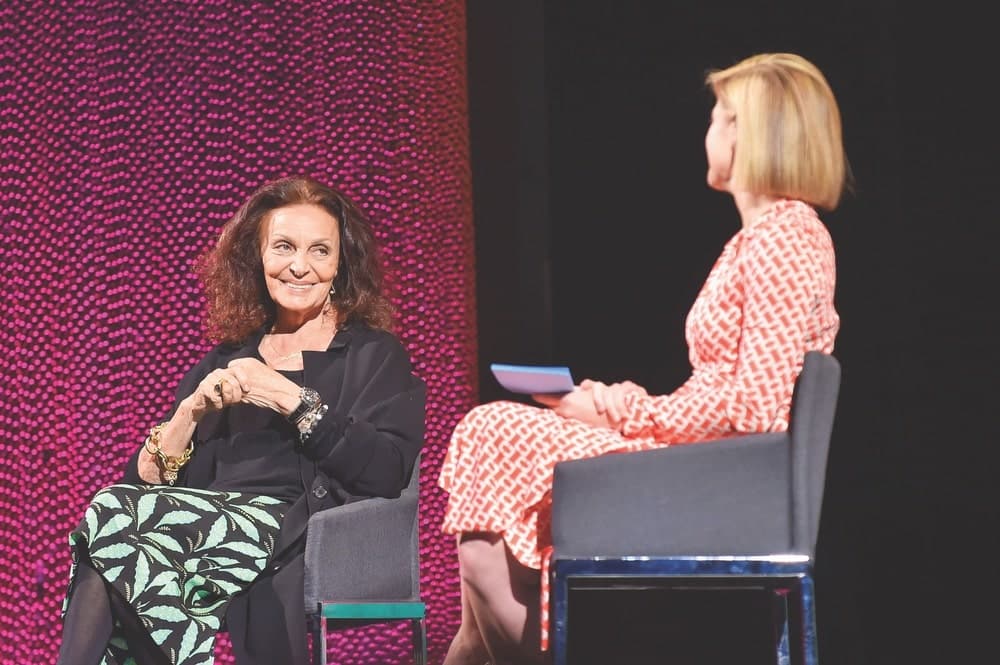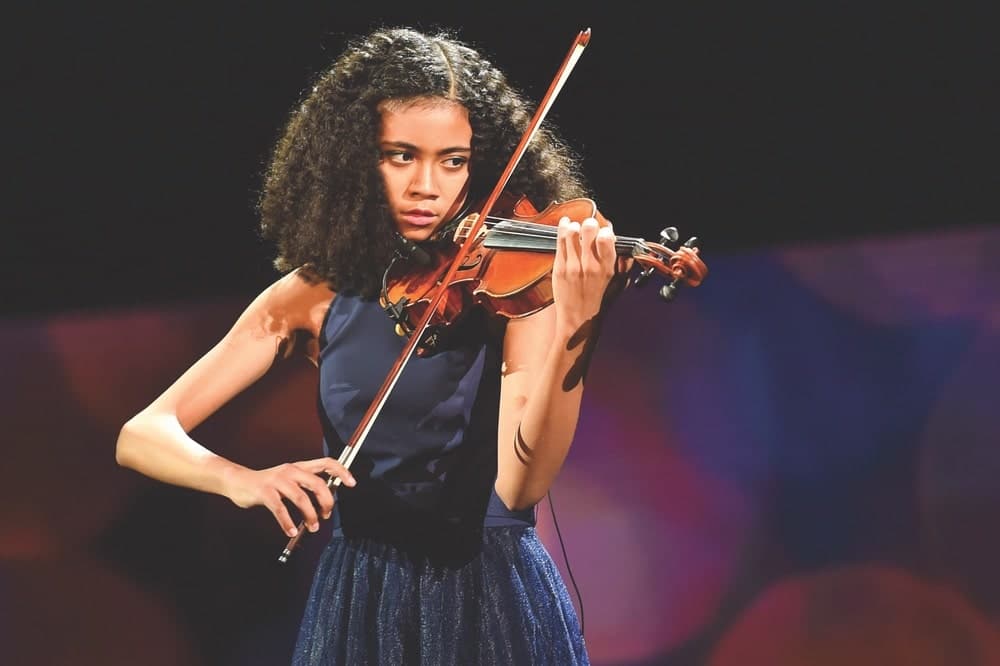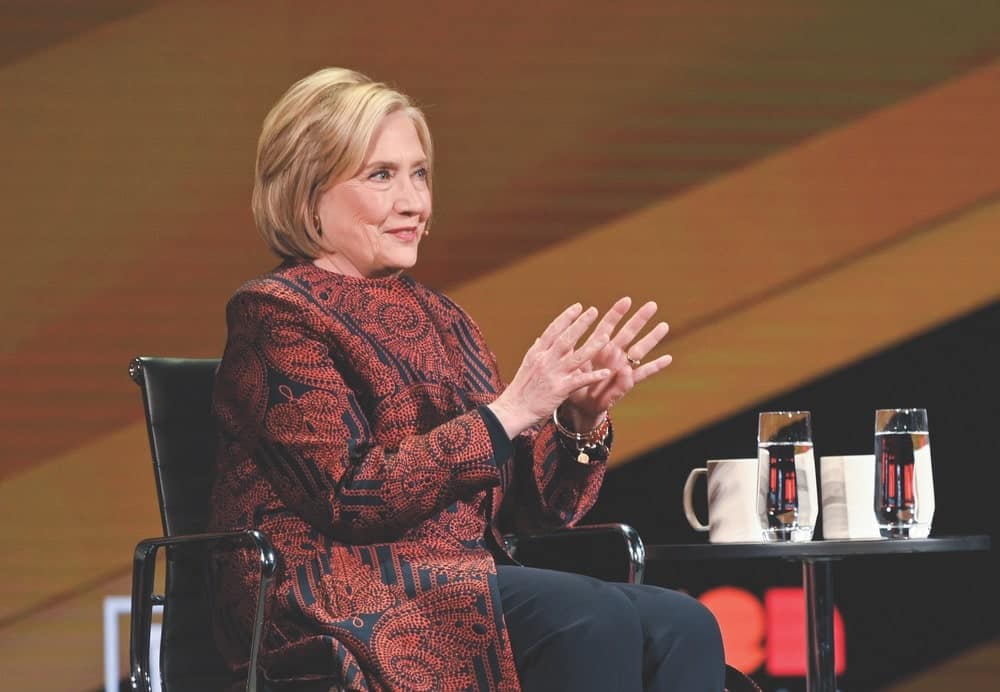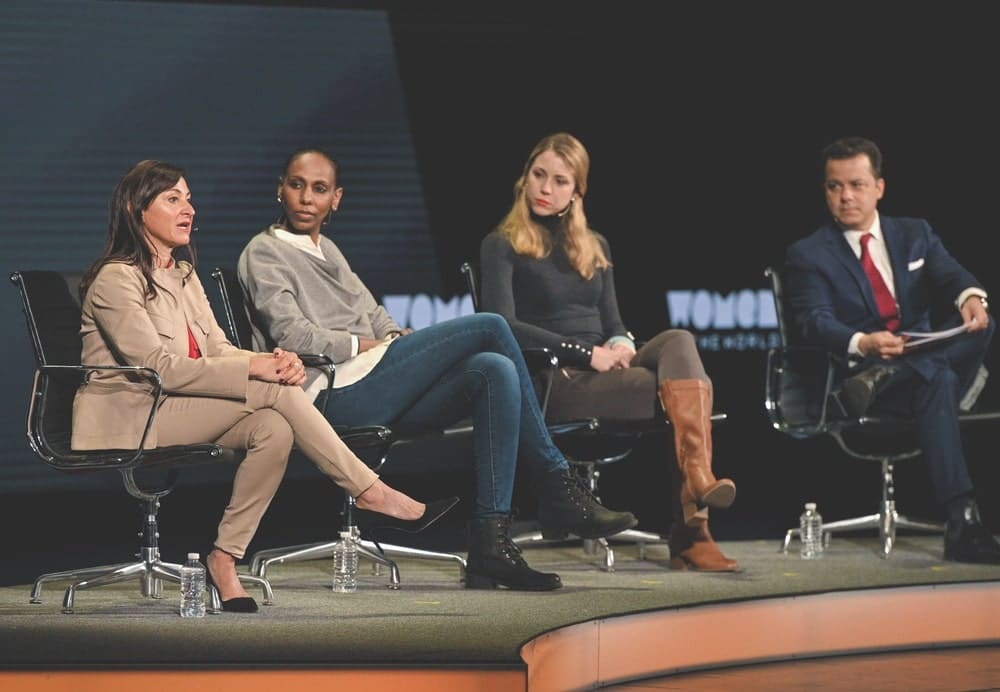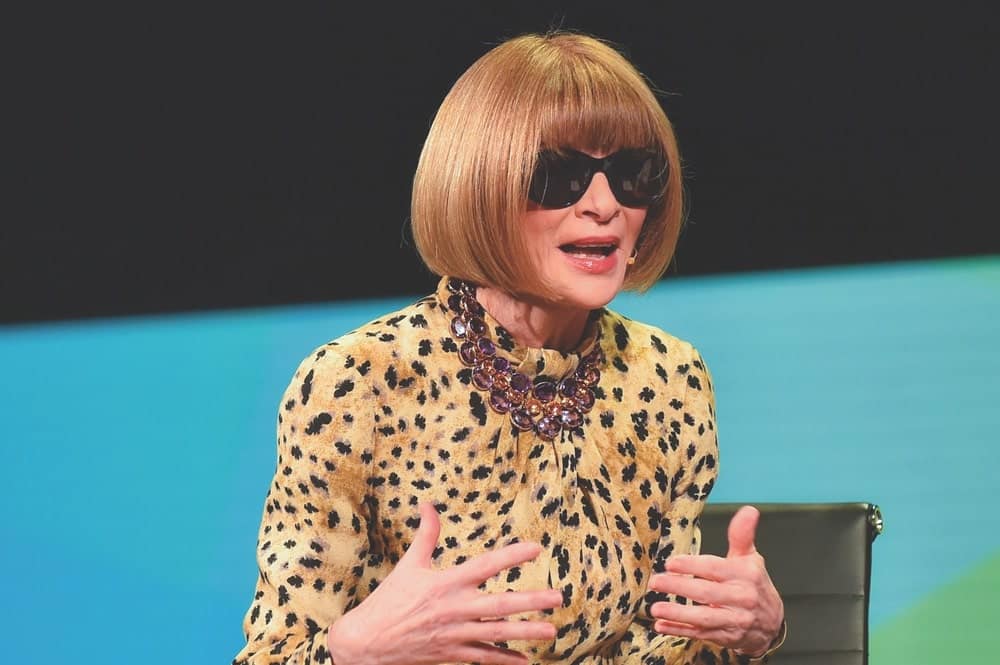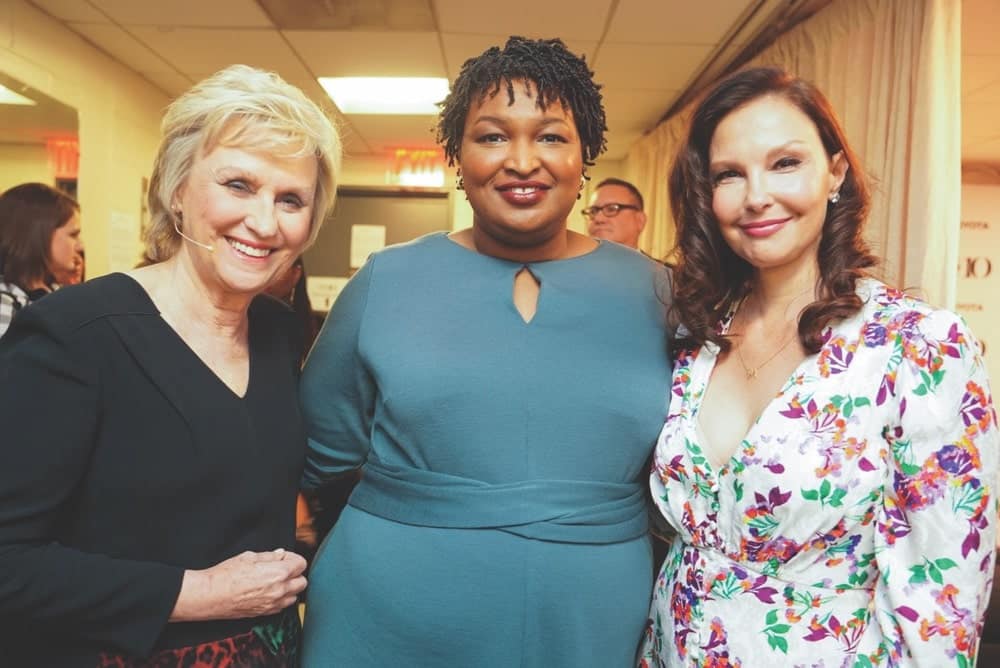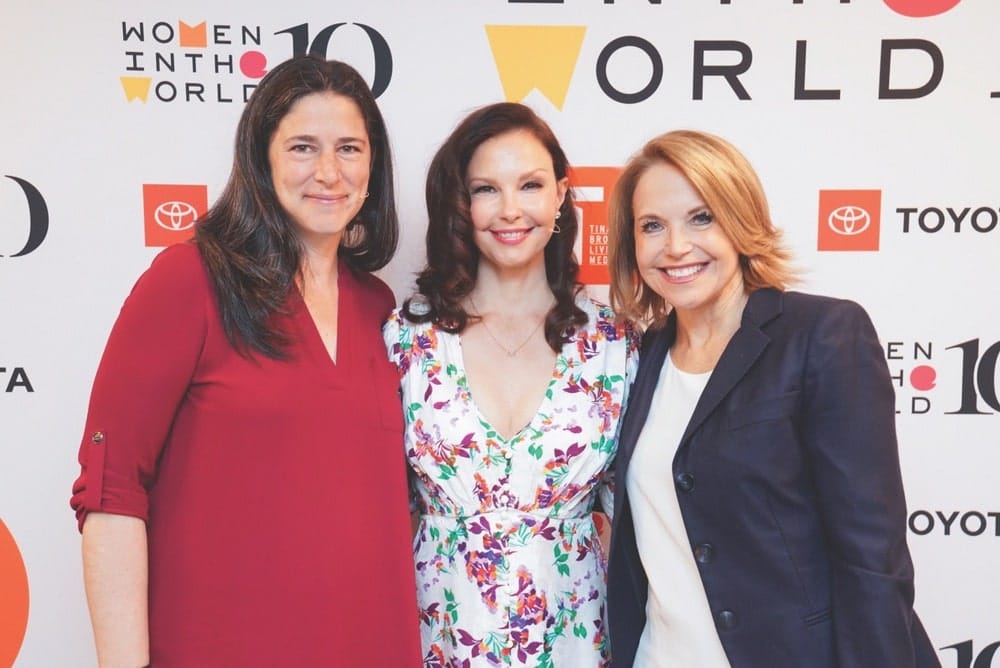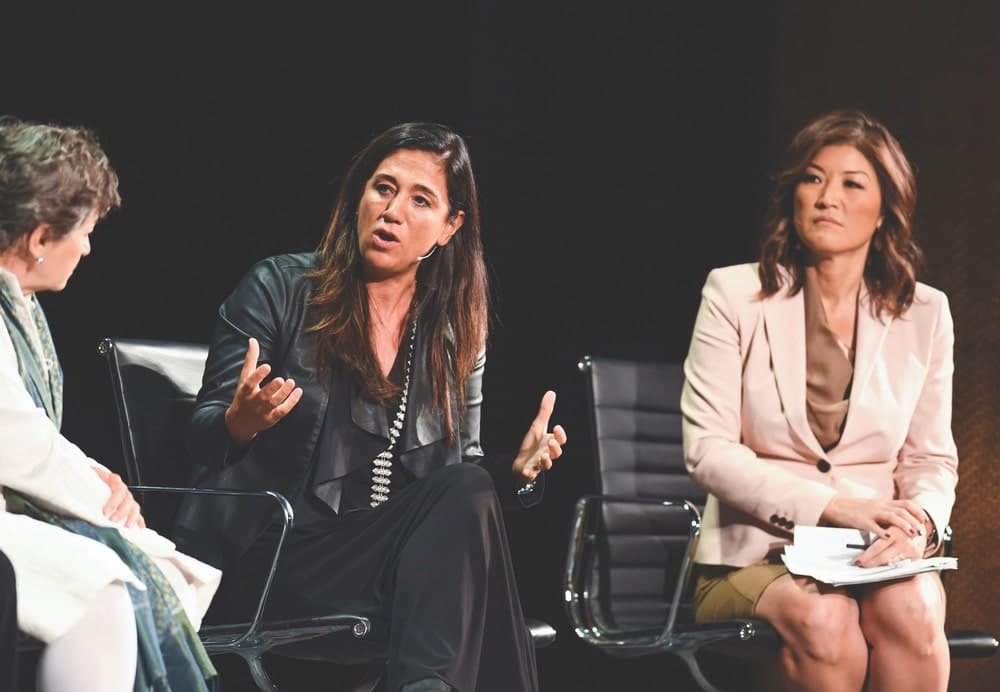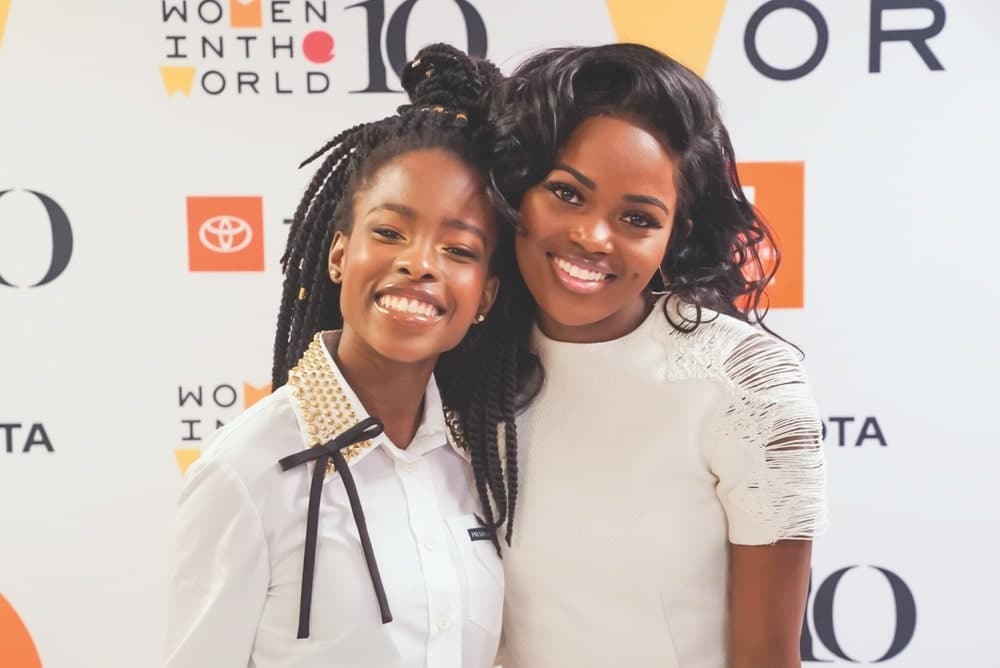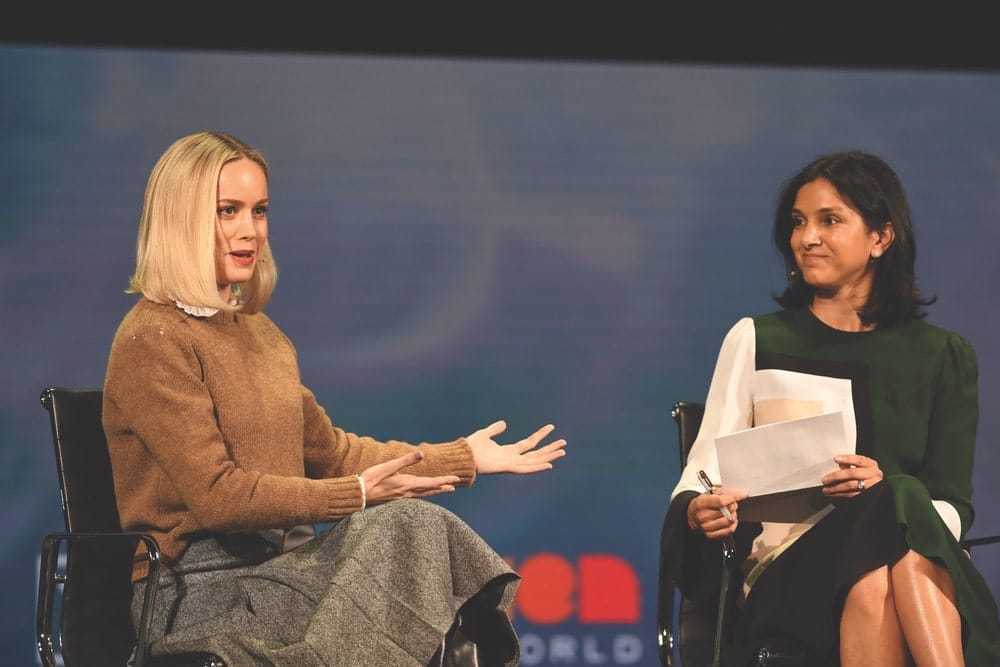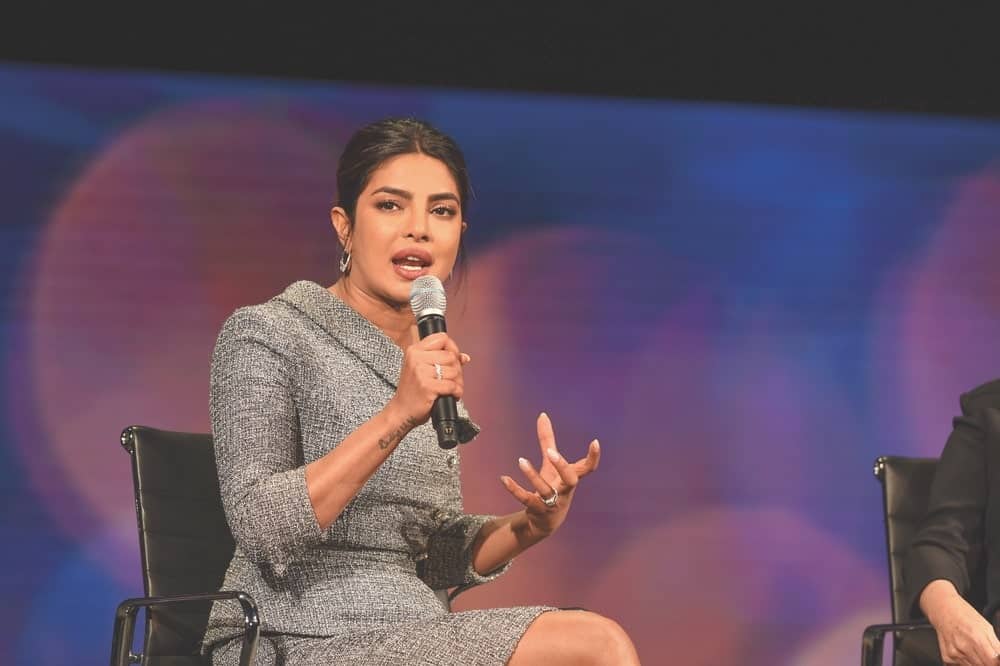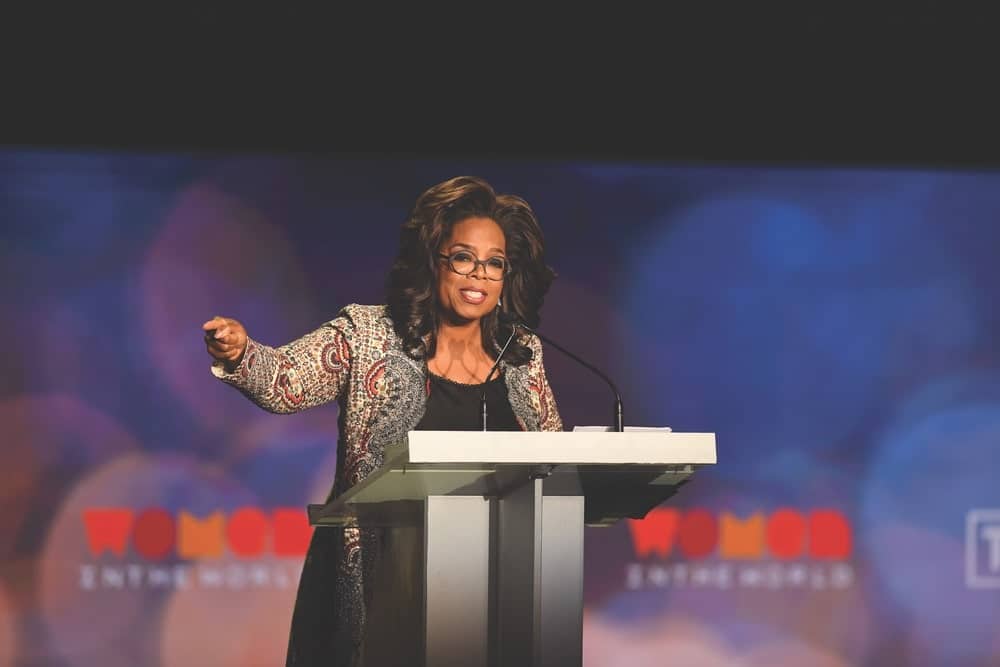 6. Women in the World Summit
Our founder and editor-in-chief, Lisa Burwell, had the honor of attending the 2019 Women in the World Summit in New York City. The three-day event marked the tenth anniversary of this powerhouse platform for women from all over the world. Presented by Tina Brown Live Media, WITW has become an opportunity for female leaders and innovators to share their unique stories on everything from current events to human rights, science and technology, entertainment, and more. Key speakers included Tina Brown, Oprah Winfrey, Brie Larson, Priyanka Chopra Jonas, and dozens more as they tackled the theme "Can Women Save the World?"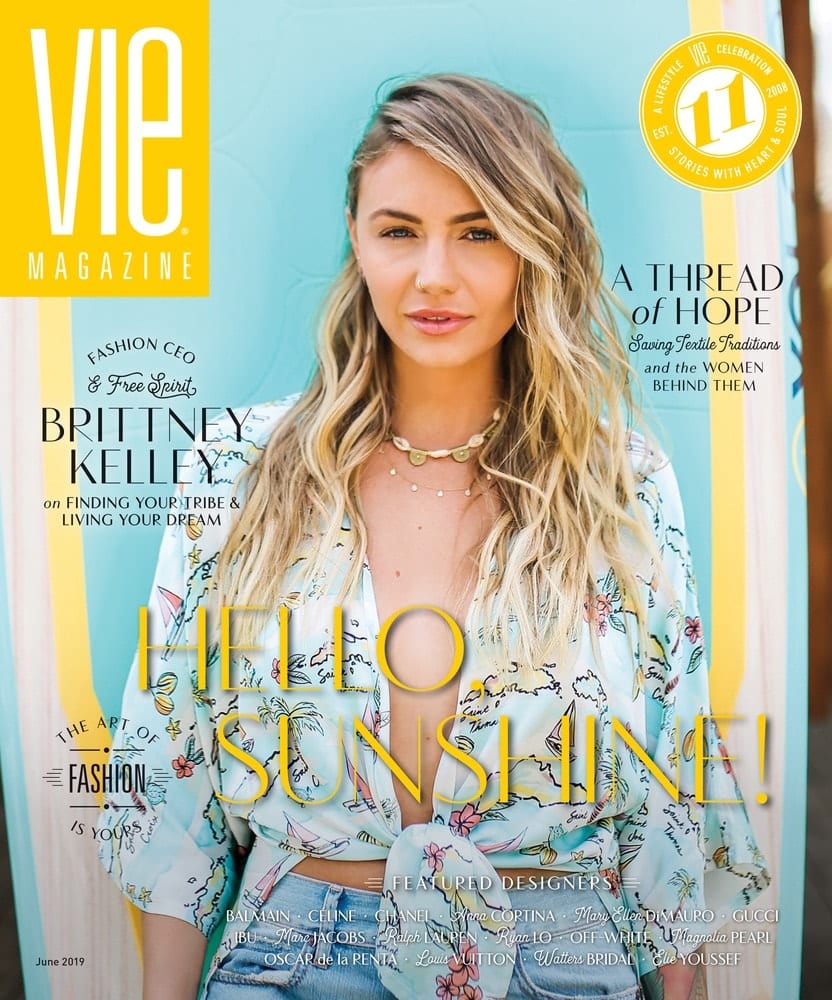 7. The Fashion Edit
Hello, Sunshine! Who's ready for summer and all the fashion that comes with it? We're dreaming of breezy resort wear, the latest swim trends, and bright, bold accessories to match it all! If you need a little inspiration, just take a look at our June 2019 issue, The Fashion Edit. Our cover girl is designer and all-around #bossbabe Brittney Cole Kelley, cofounder and CEO of lifestyle brand Tribe Kelley with her husband, Brian Kelley of country music's Florida Georgia Line. This issue also features some of our favorite looks from Spring/Summer 2019 Fashion Weeks around the world, a Seaside wedding extravaganza unlike any other, bridal looks to swoon over, and more!
Click here to read our Fashion Edit.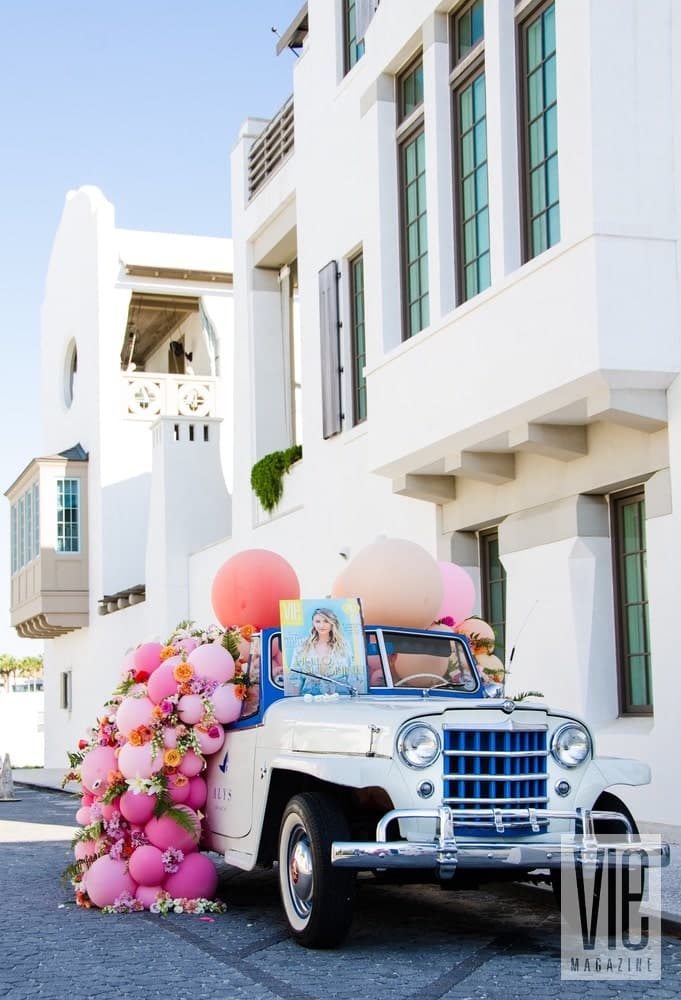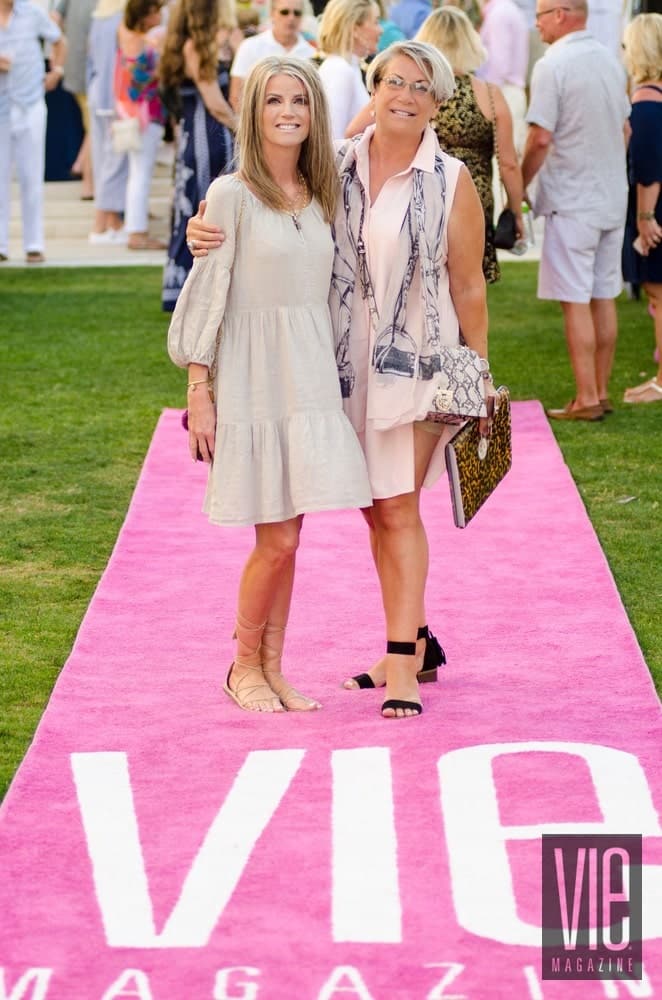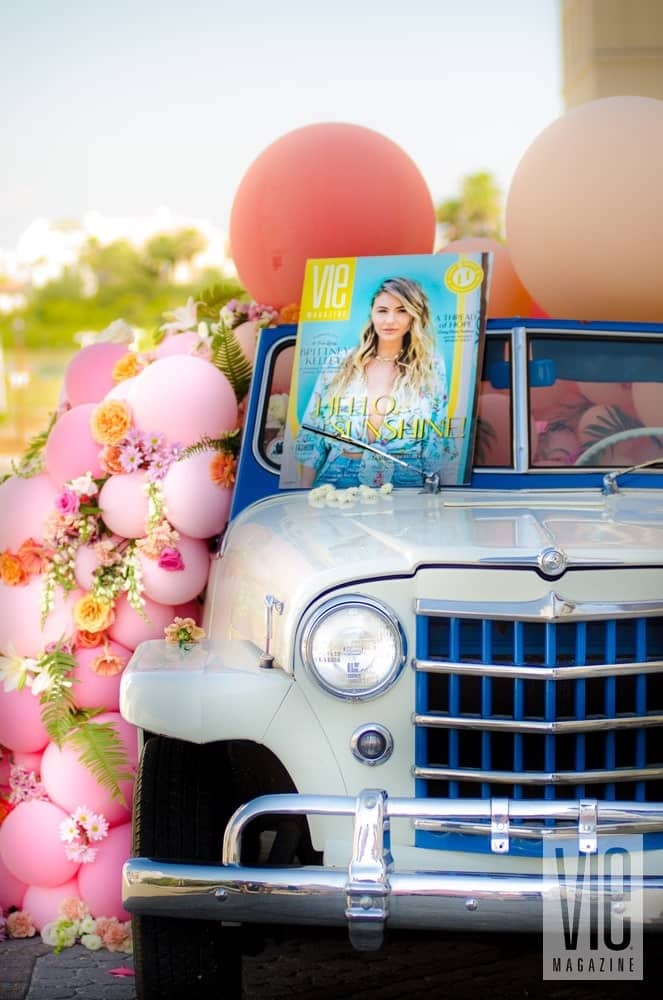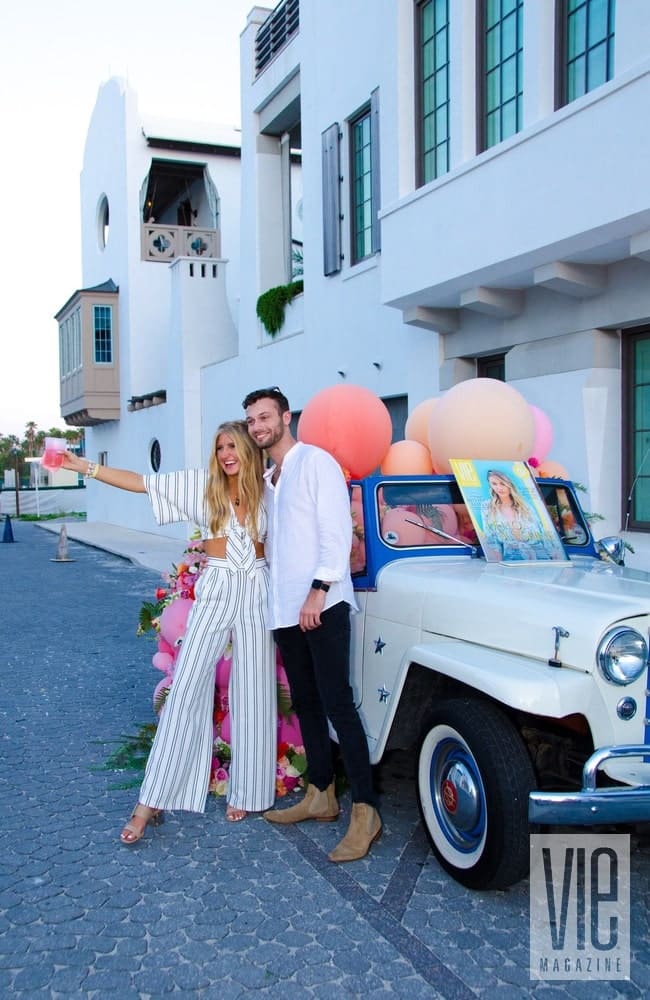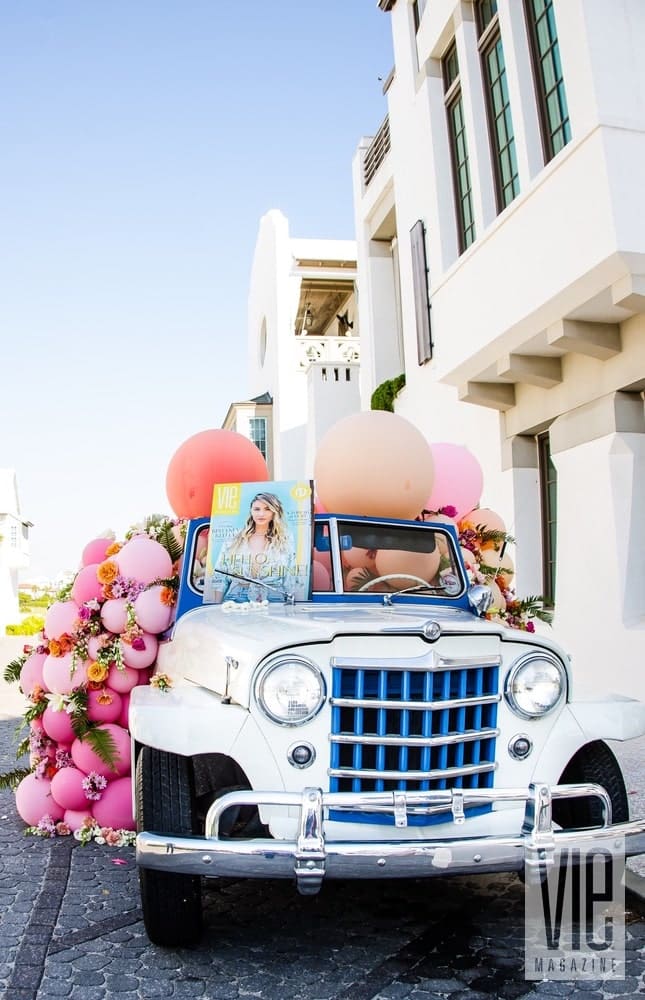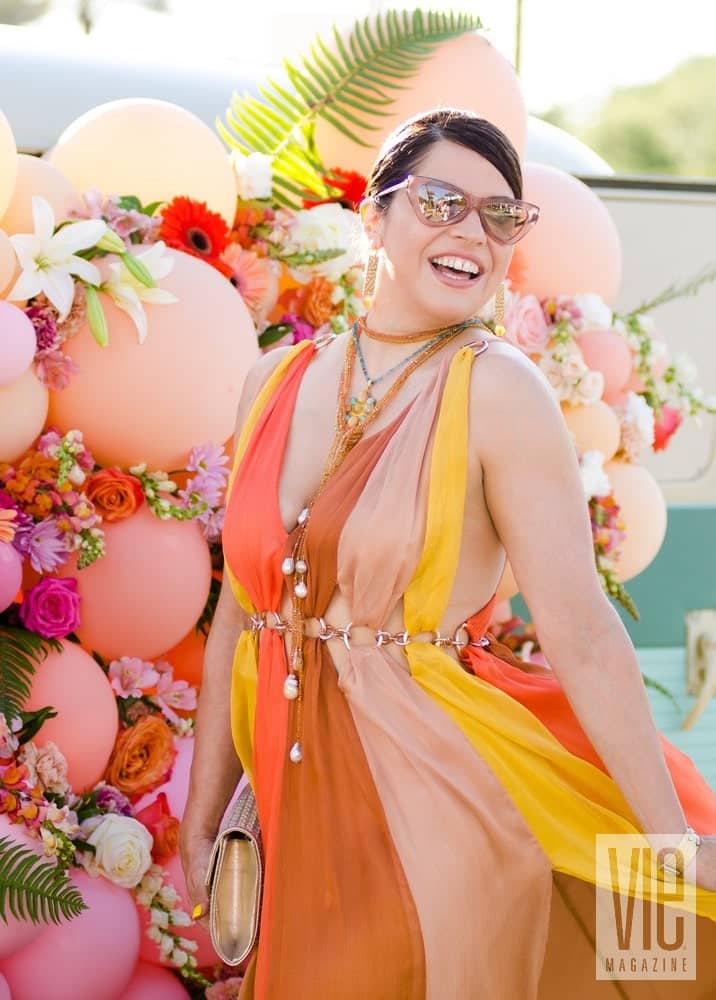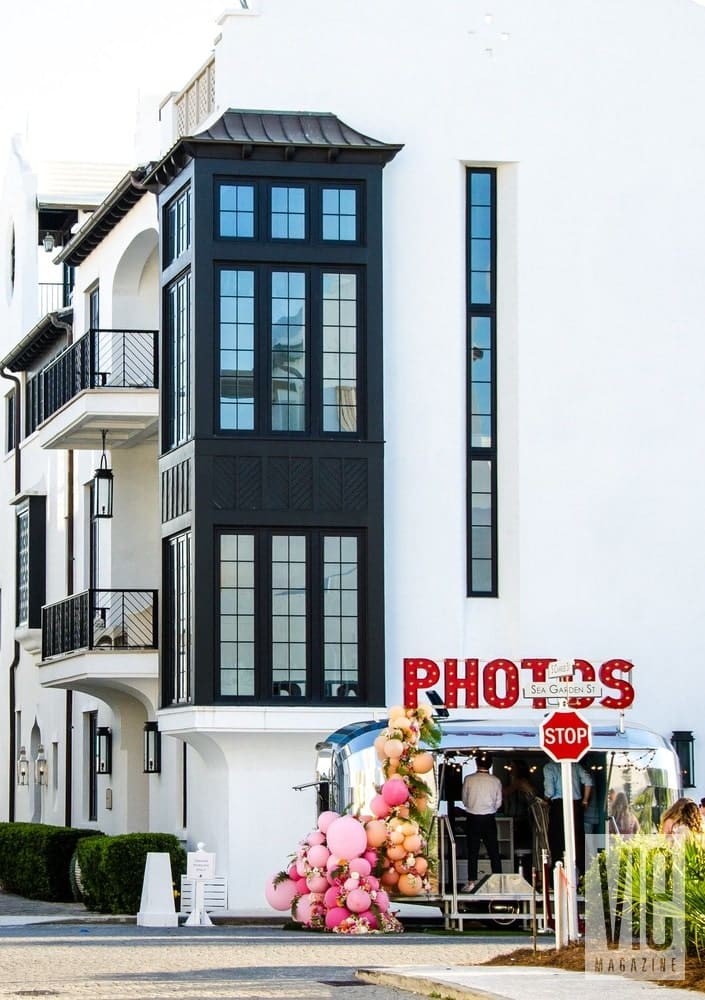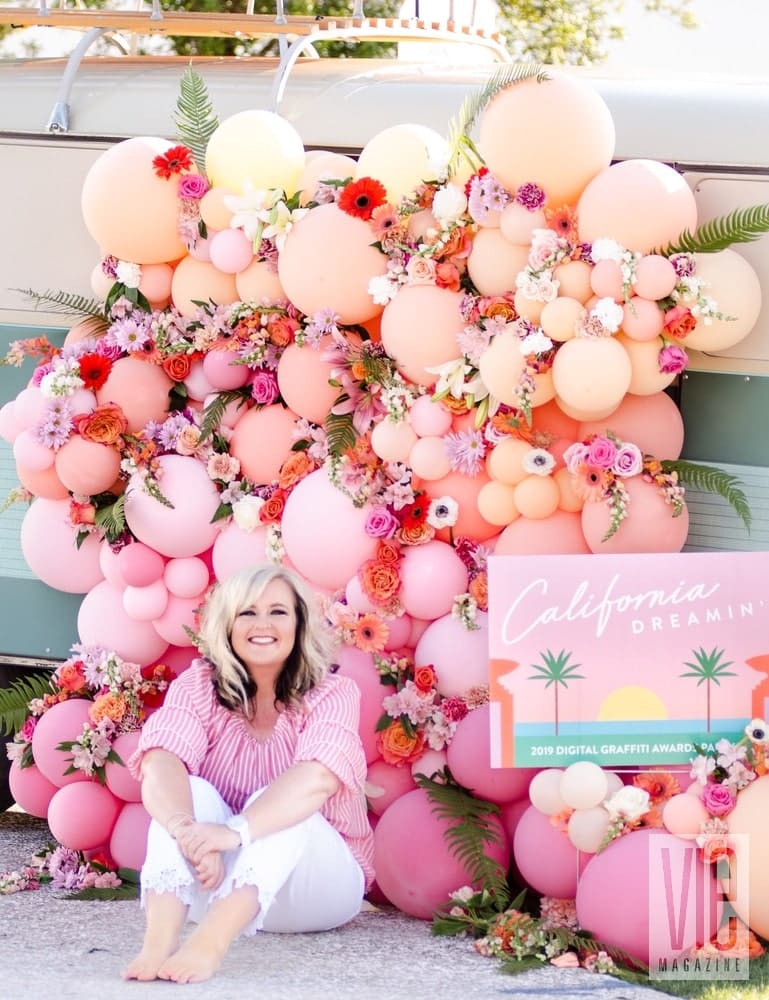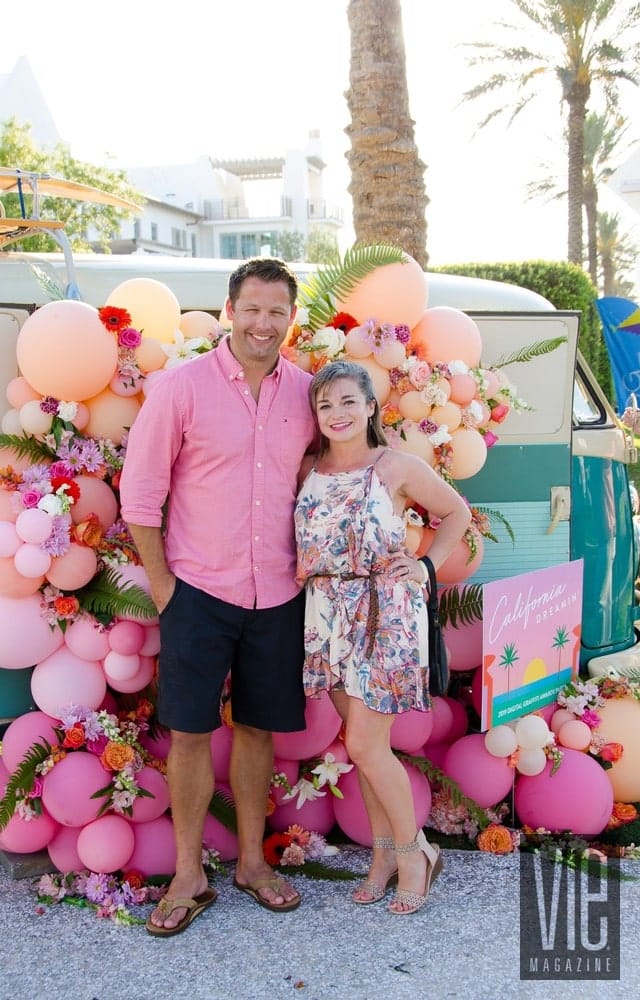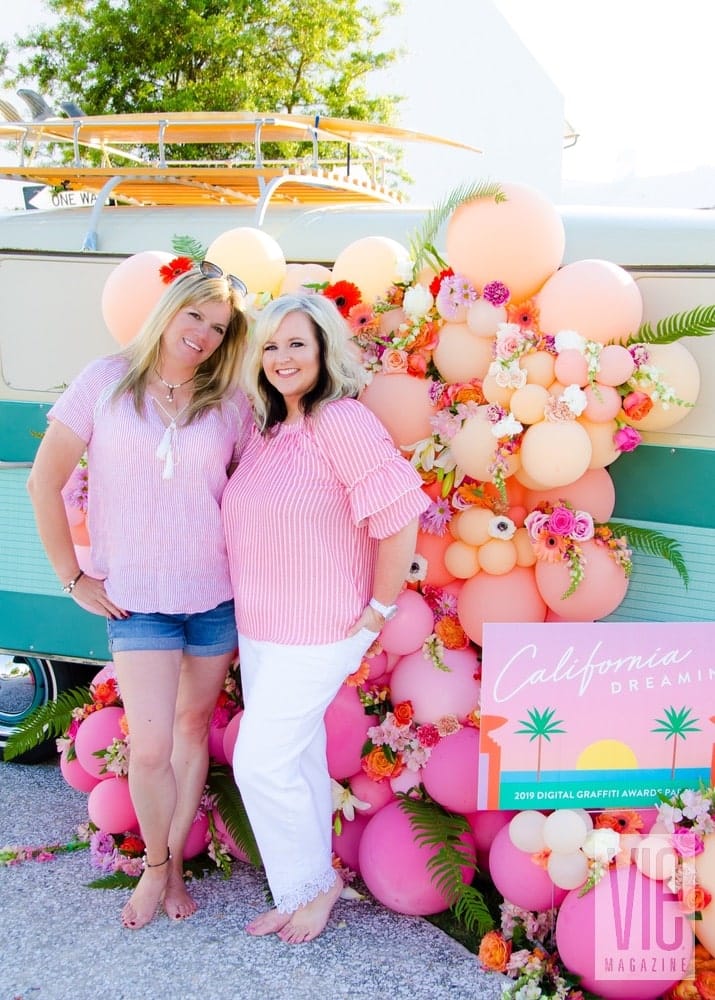 8. VIE + DG – California Dreamin' Awards Party
In Digital Graffiti's twelfth year, the community of Alys Beach, Florida, along Scenic Highway 30-A welcomed digital creatives, filmmakers, designers, and lovers of art, technology, and design for its one-of-kind projection art festival. Competing artists projected their original work onto the beautiful white-walled homes of Alys Beach while a panel of judges chose their top picks and guests watched and even interacted with the spectacle. Opening on Friday night, May 17, was the family-friendly evening, followed by the all-inclusive main Illuminated+ event for patrons 21-and-up on Saturday.
To kickoff Illuminated+, VIE had the privilege of hosting the Digital Graffiti Awards Party for the third consecutive year. The theme was California Dreamin', with Coachella vibes, signature cocktails, flowers, balloons, and much more happening on the beautiful Gulf Green. The VIE pink carpet was rolled out as we welcomed guests and visiting artists from around the world, and the party culminated in the announcement of this year's winners!
Click here to read the full recap from our California Dreamin' Awards Party.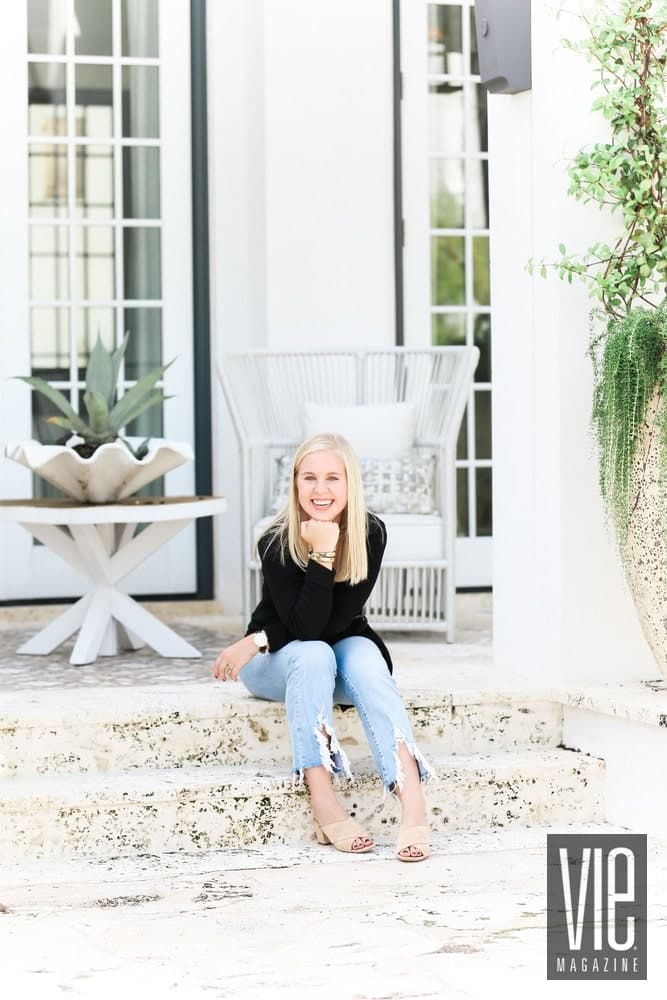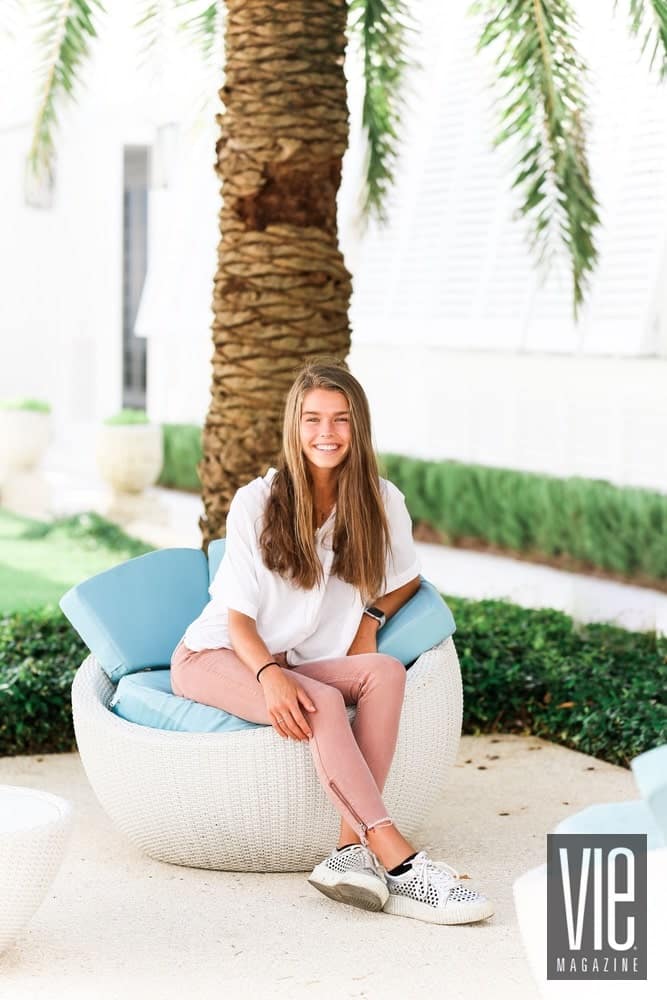 9. Bright Star Mentorship Program
This summer, Cornerstone Marketing and Advertising, Inc. announced the launch of its Bright Star Mentorship Program. As the parent company of the 26-year-old branding and marketing firm, The Idea Boutique, and the owner and publisher of VIE, the company's culture has always included fostering and growing the next generation as part of its ethos and mission.
"The Bright Star Mentorship Program is designed to be an elevated experience from a typical internship in that more training, teaching, and equipping by our staff is conducted with each student so that it acts as a real-life learning incubator," says Lisa Burwell, president/CEO of Cornerstone Marketing and Advertising, Inc.
Assisting on photo shoots, writing stories, planning and attending events, learning digital marketing platforms, and observing meetings are just some of the hands-on experience the students amass during this hands-on mentorship program.
We were so honored to welcome Hatten Huff and Olivia Manthey to our team for the summer and are so excited to see how their careers flourish!
To learn more about our Bright Star Mentorship Program, click here.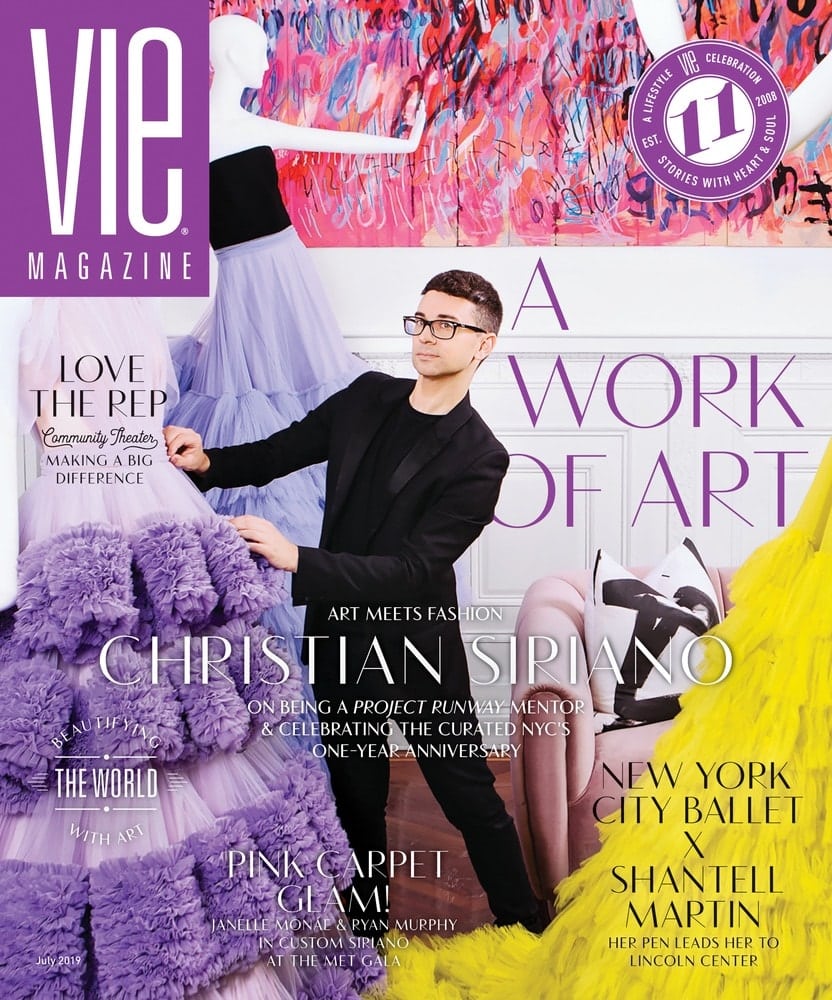 10. The Artist Issue
Artists beautify the world with their creations, and we love them for it! We were excited to celebrate with cover guy Christian Siriano as he marked the first anniversary of his atelier, The Curated NYC, which is full of beautiful things created by artists. Another creator making her literal mark on the world is Shantell Martin, whose collaboration with the New York City Ballet in 2019 was nothing short of inspiring. Of course, supporting art in your hometown is essential and can change lives, too—just ask the patrons and players of The Repertory Theatre in Seaside, Florida.
Click here to read our Artist Issue.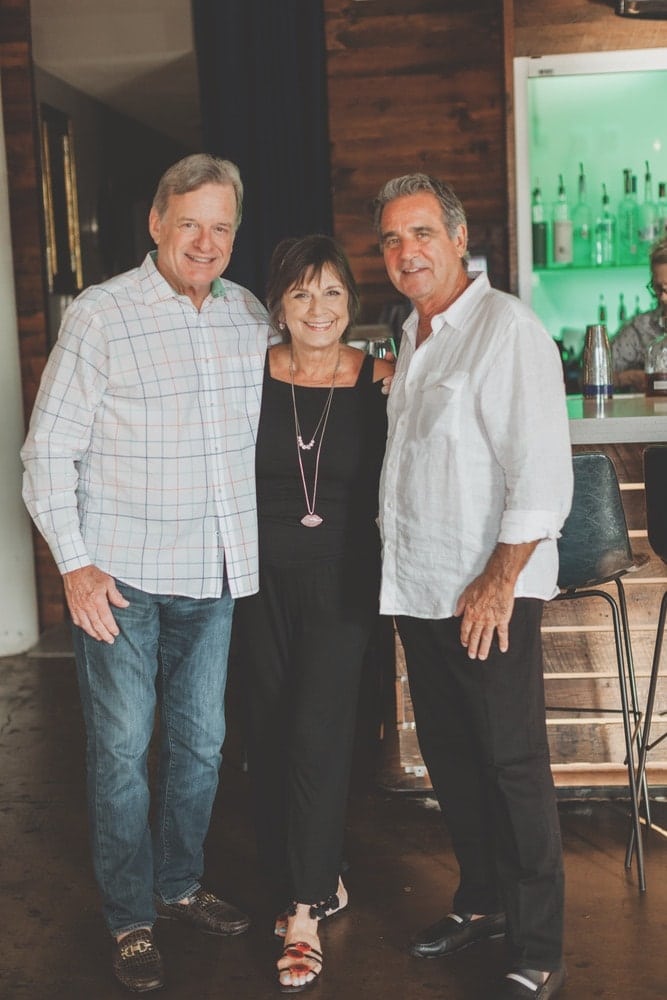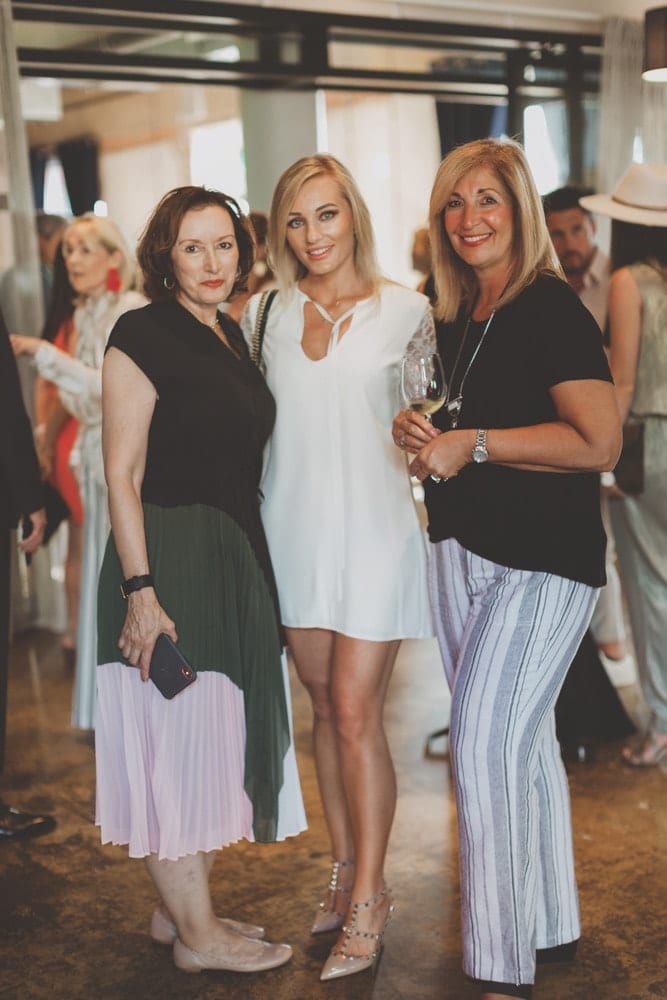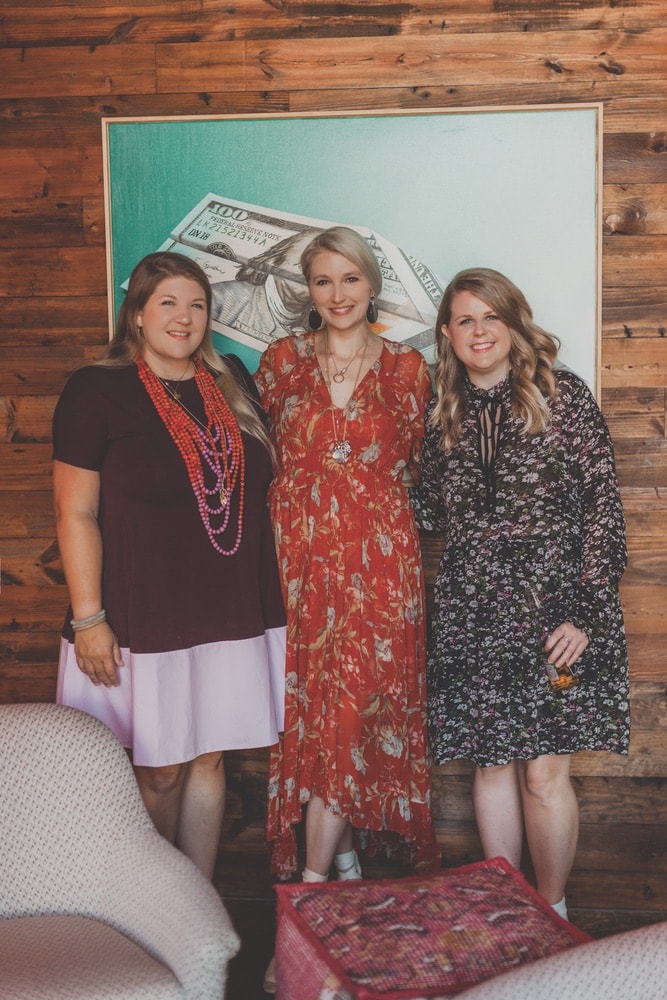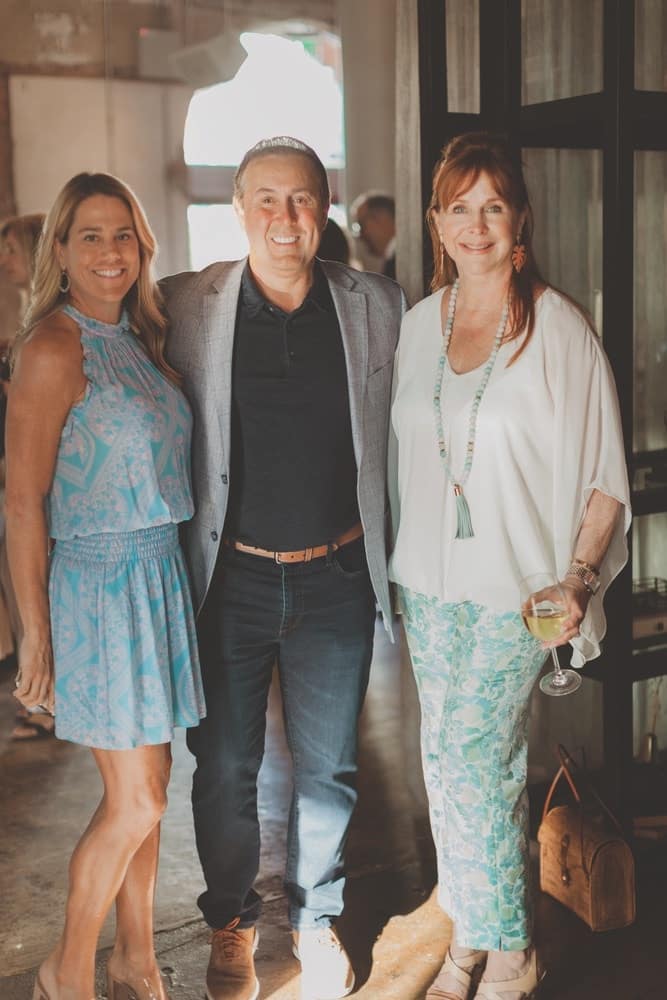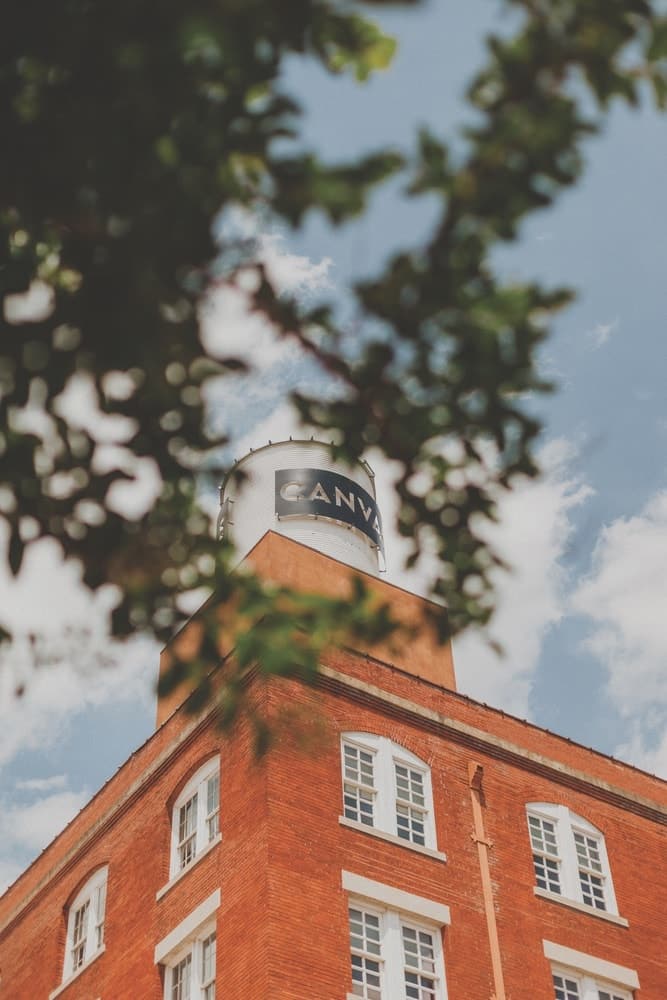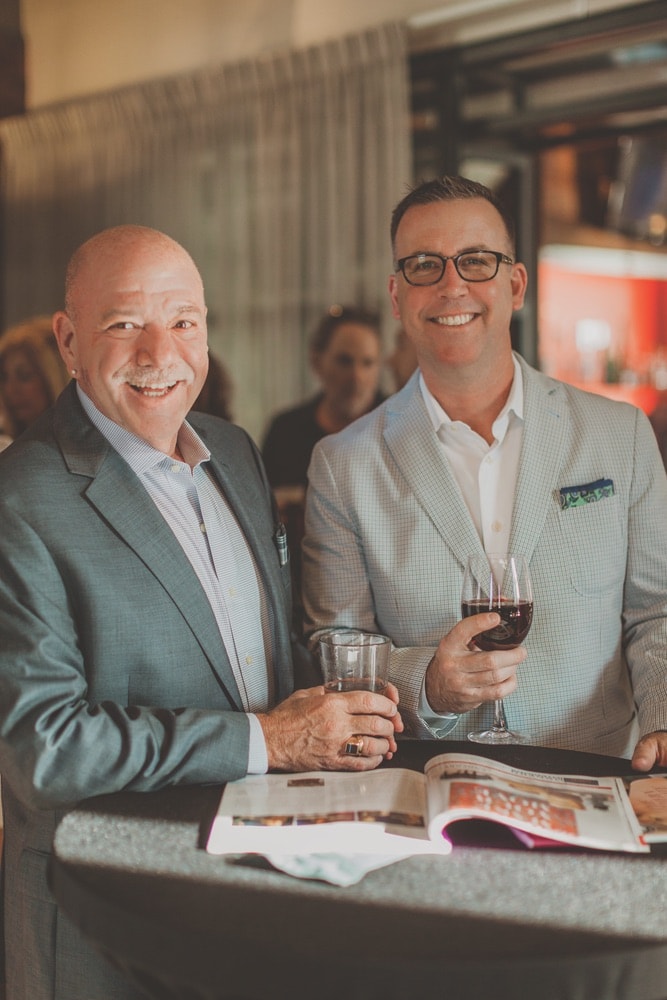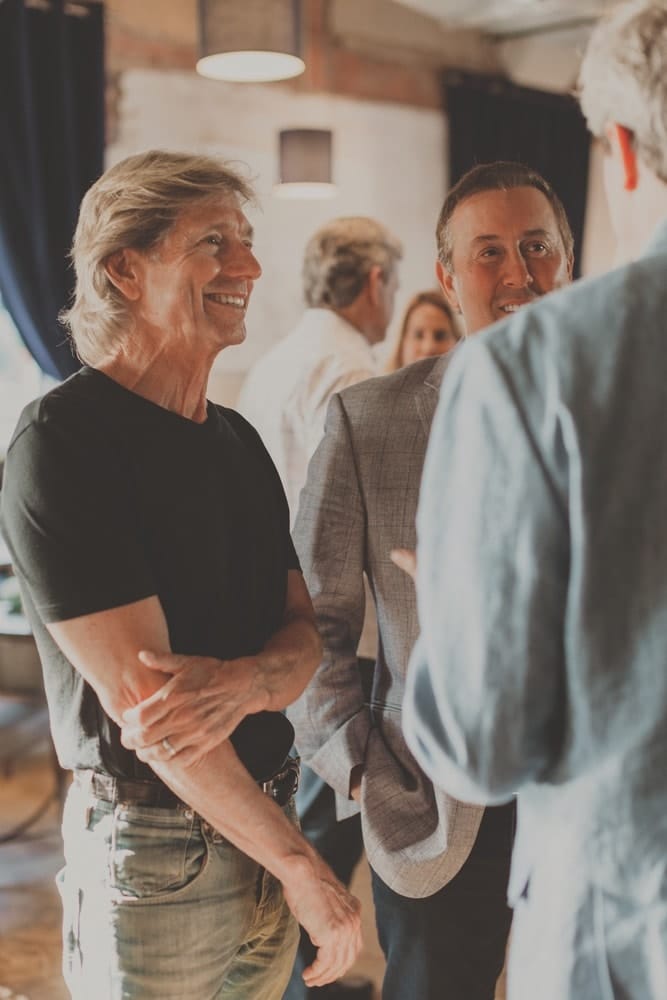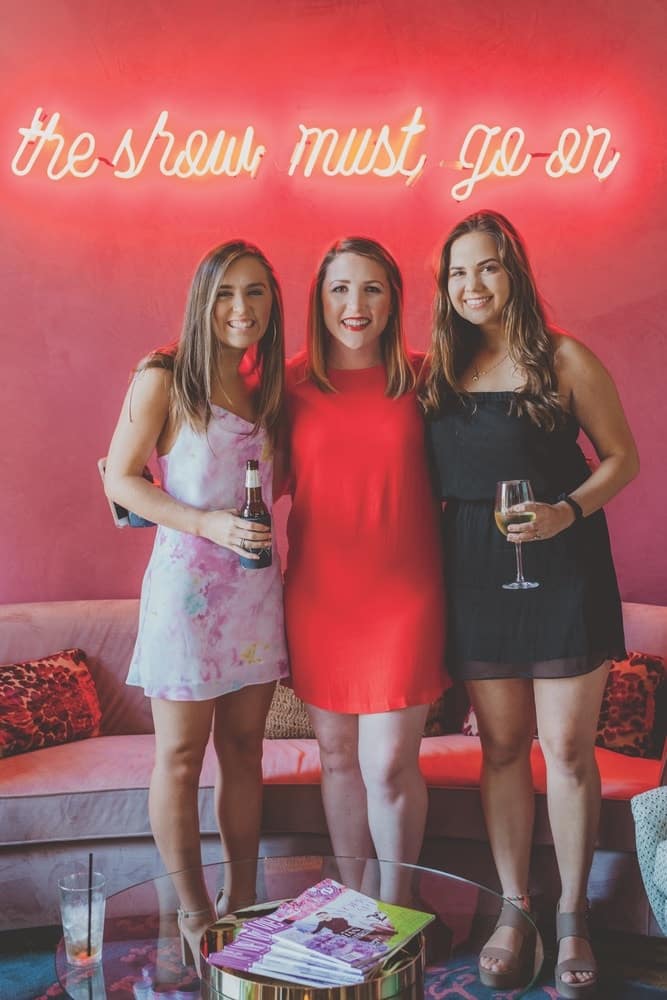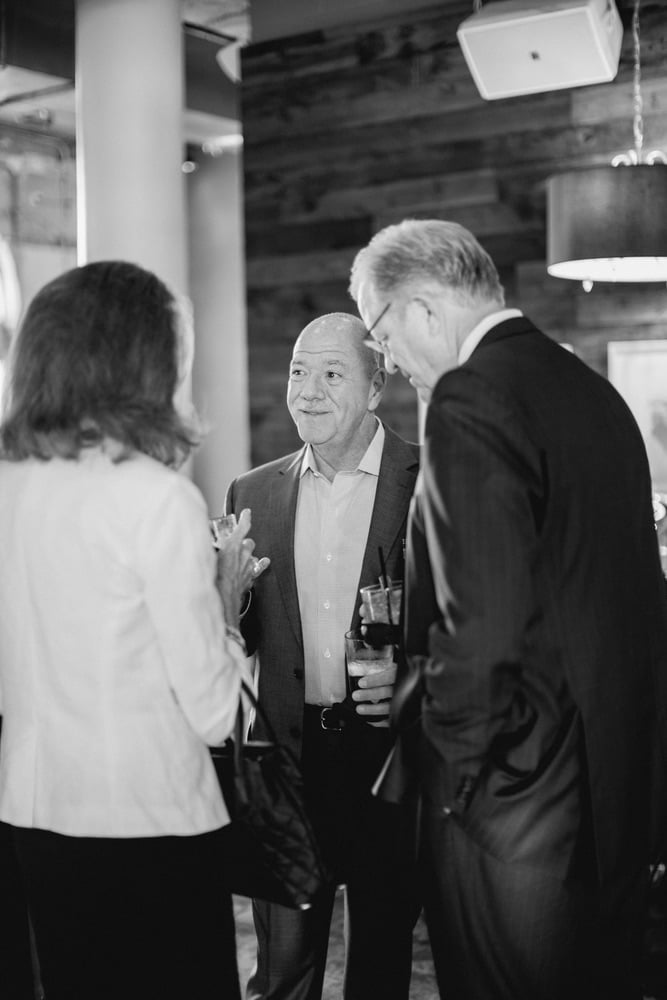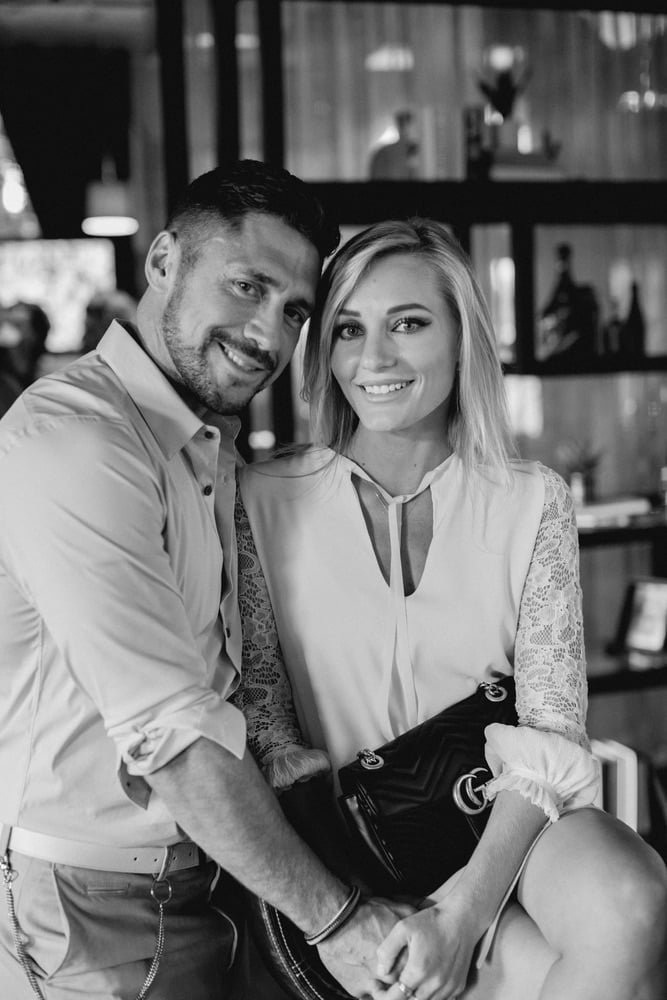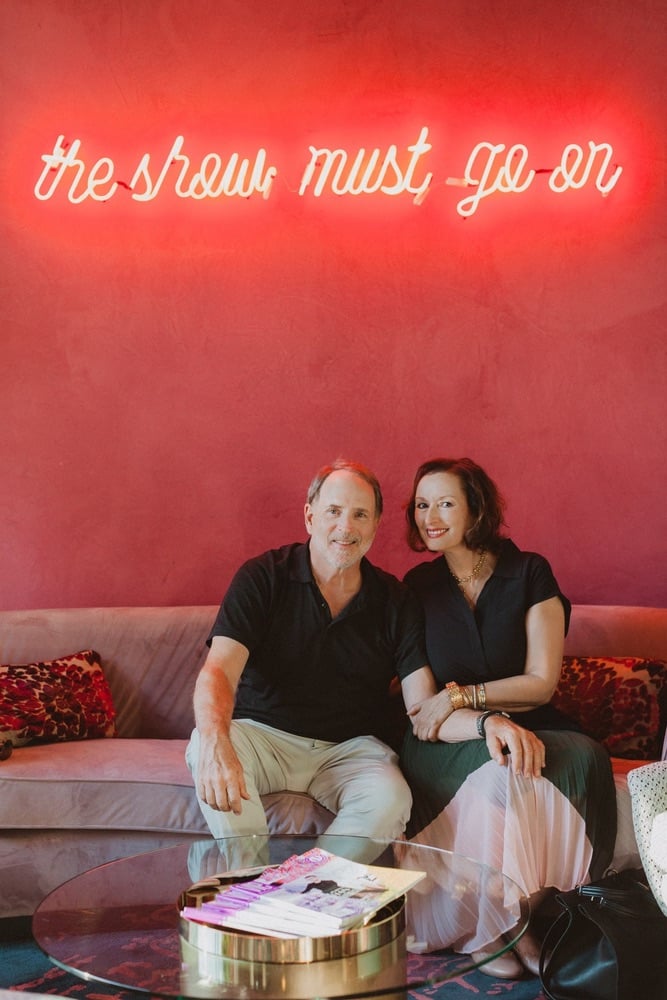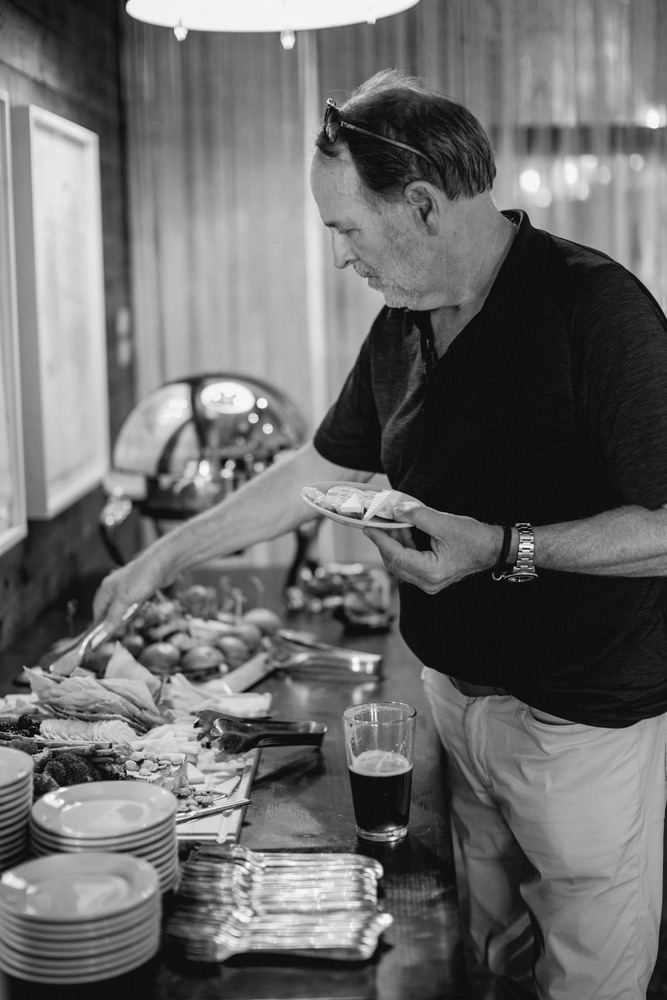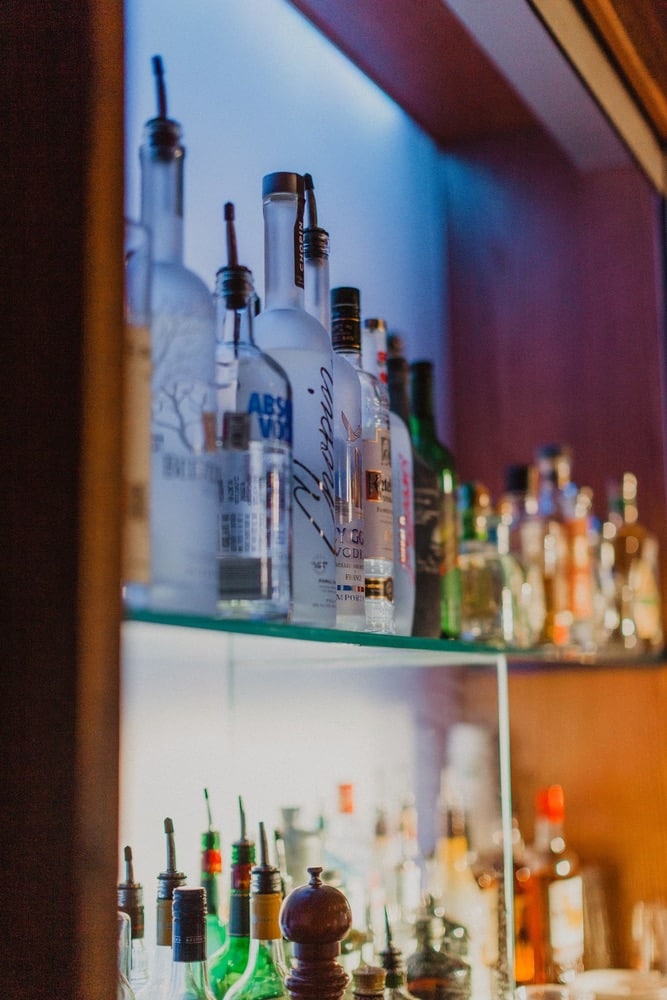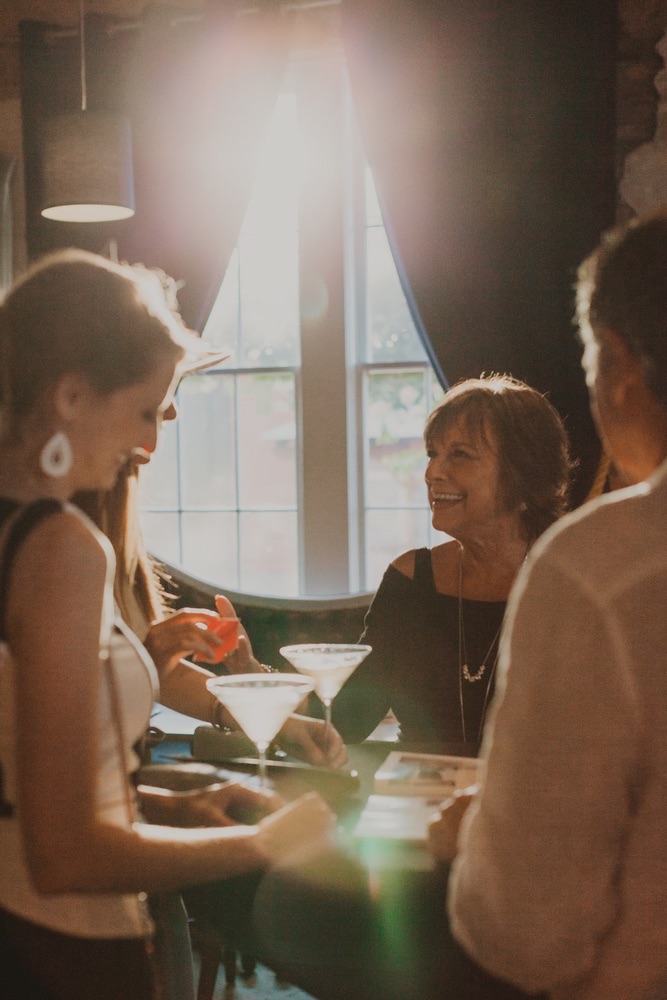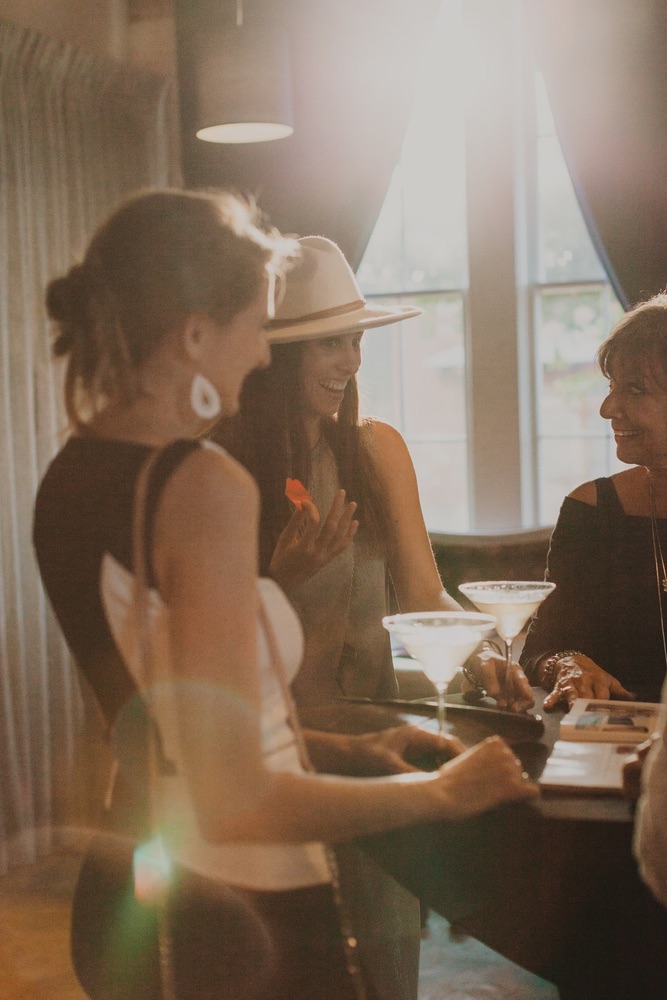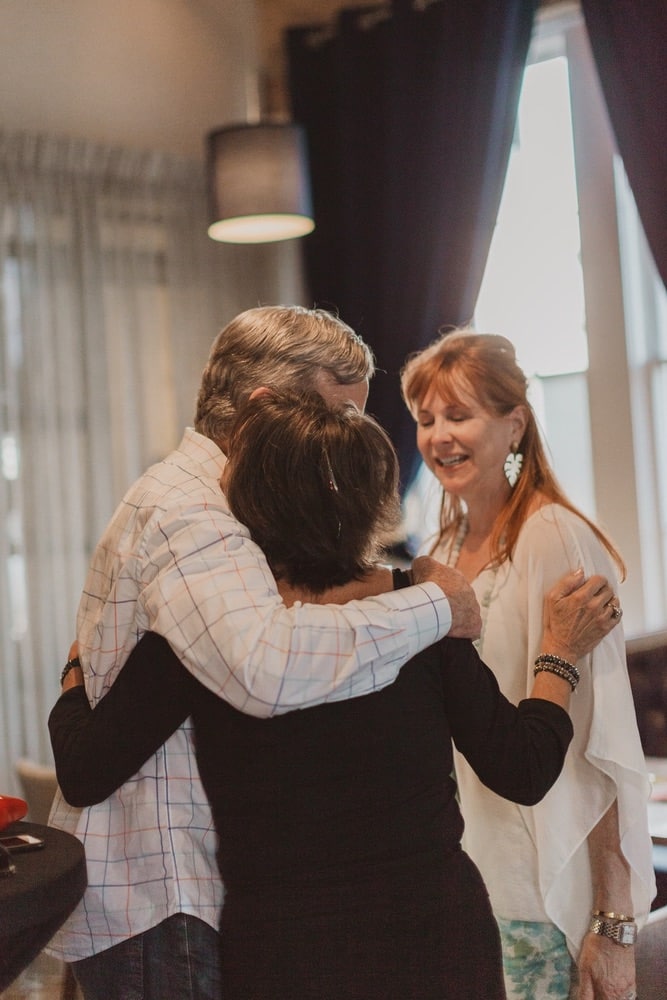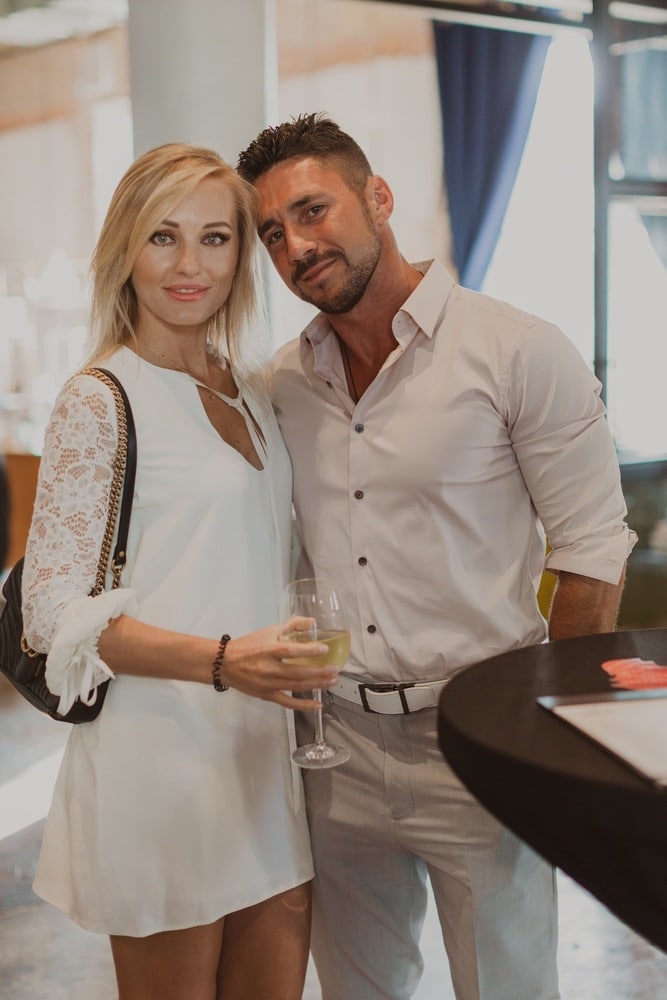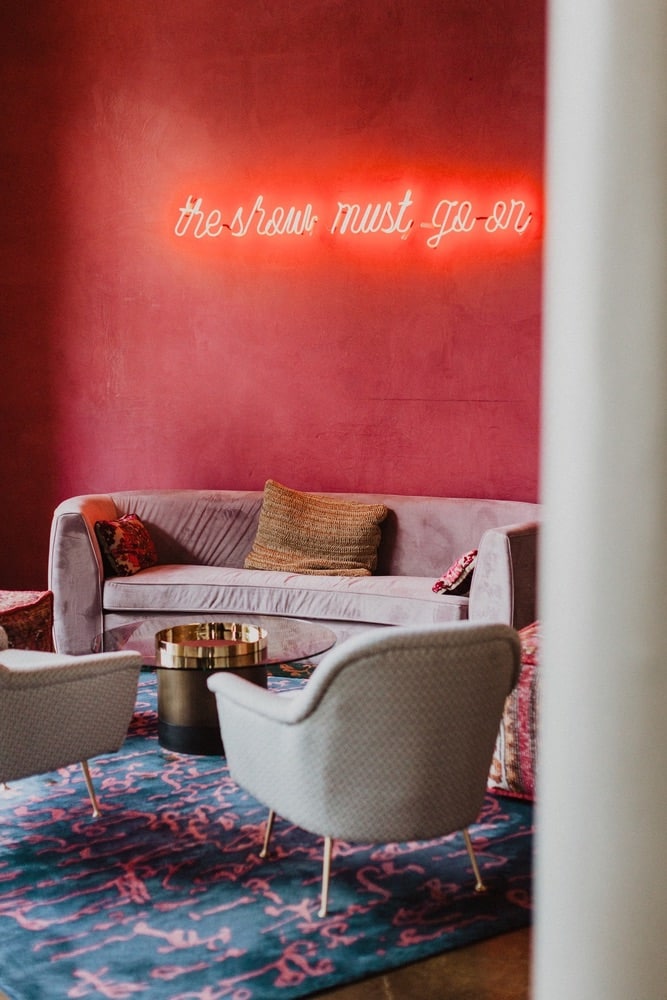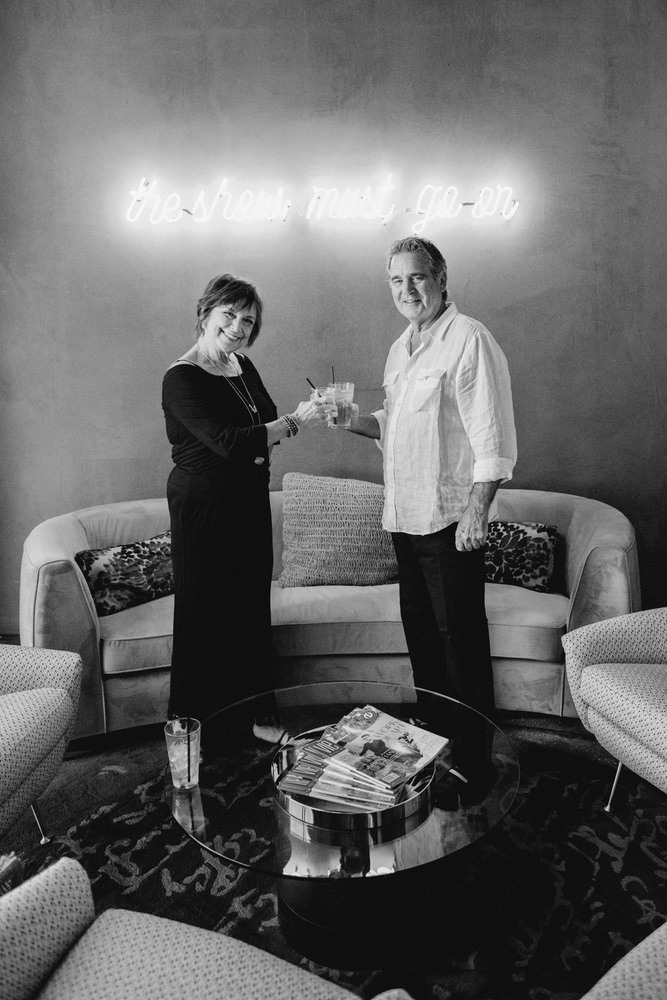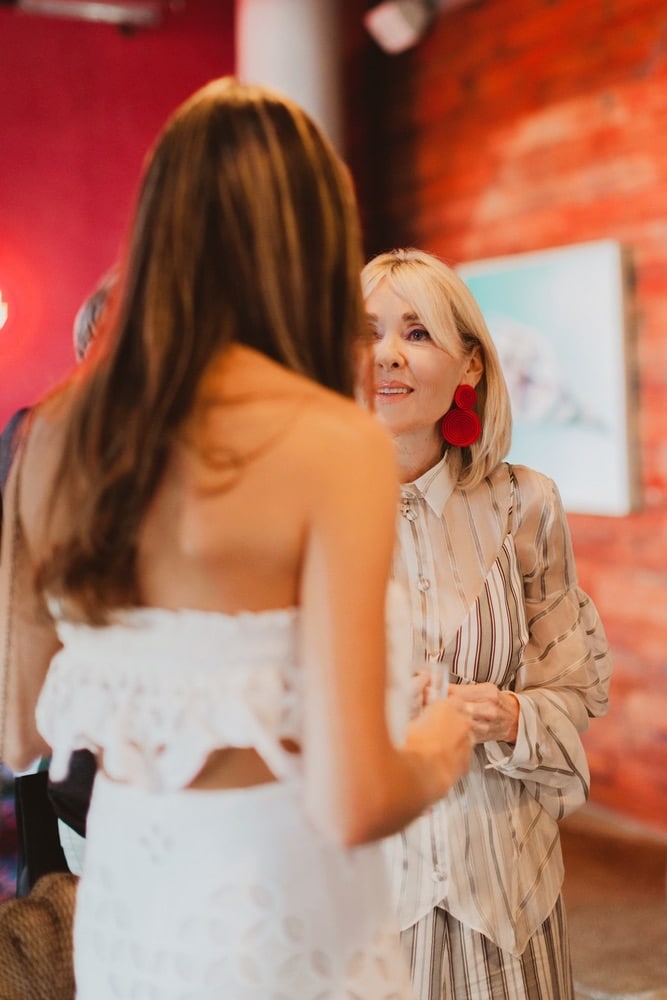 11. VIE's Stories with Heart and Soul Tour – Dallas, Texas
As founder/editor-in-chief Lisa Burwell and the VIE team began the 2019 leg of the Stories with Heart & Soul Tour, Dallas was everything we hoped it would be and more! On June 13 in the Chef's Palette dining room at the CANVAS Hotel Dallas, we enjoyed a lovely meet and greet with fifty guests that included VIP business leaders from the Dallas-Fort Worth area and VIE's brand alliance partners. What a great way to get to know people better and grow VIE's footprint and distribution while on our national tour! Guests mixed and mingled as we celebrated VIE's 2019 Dallas-Fort Worth travel guide and the July Artist Issue. Special thanks go out to all who joined us that evening and to the CANVAS staff for their warm hospitality!
To learn more about our Dallas meet-and-greet, click here.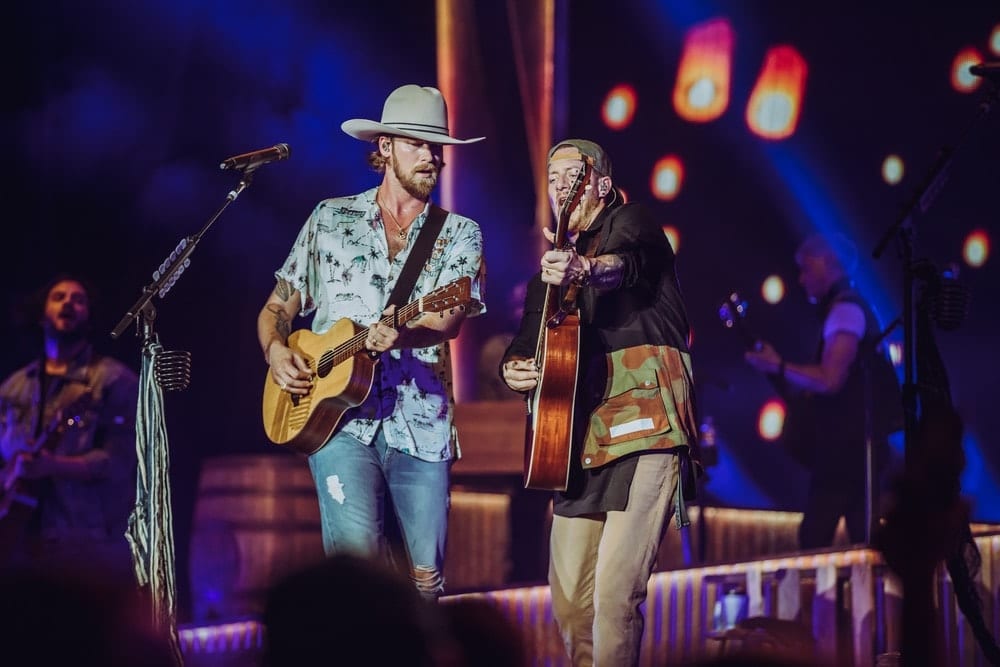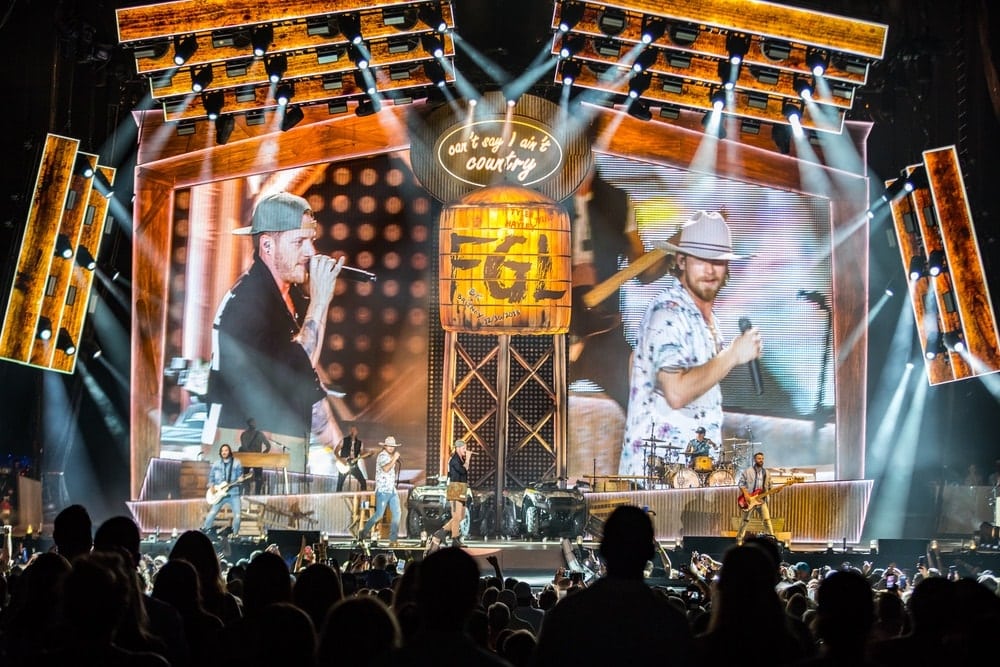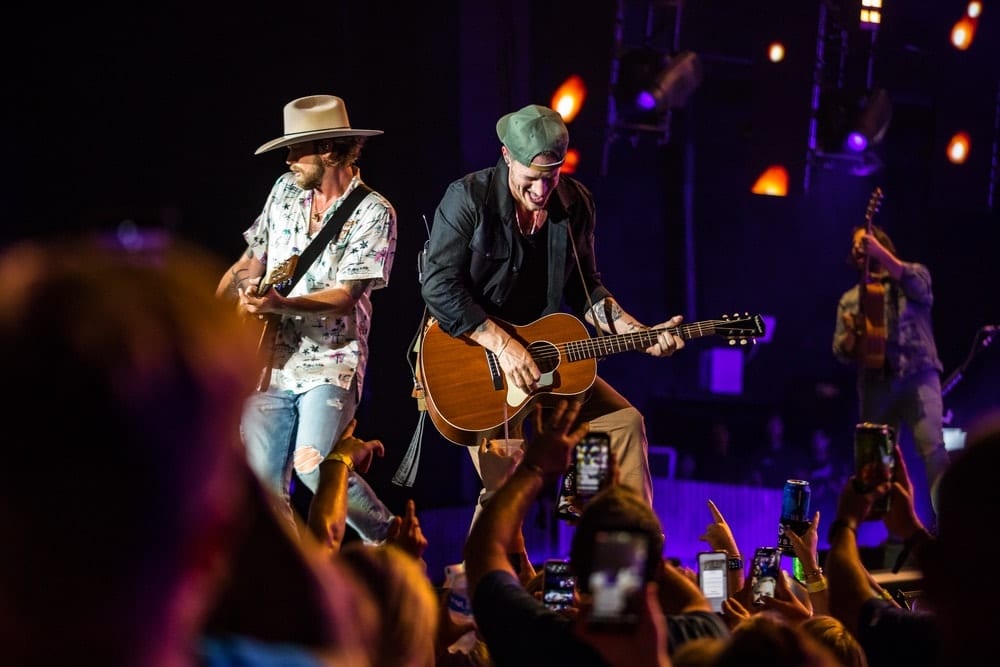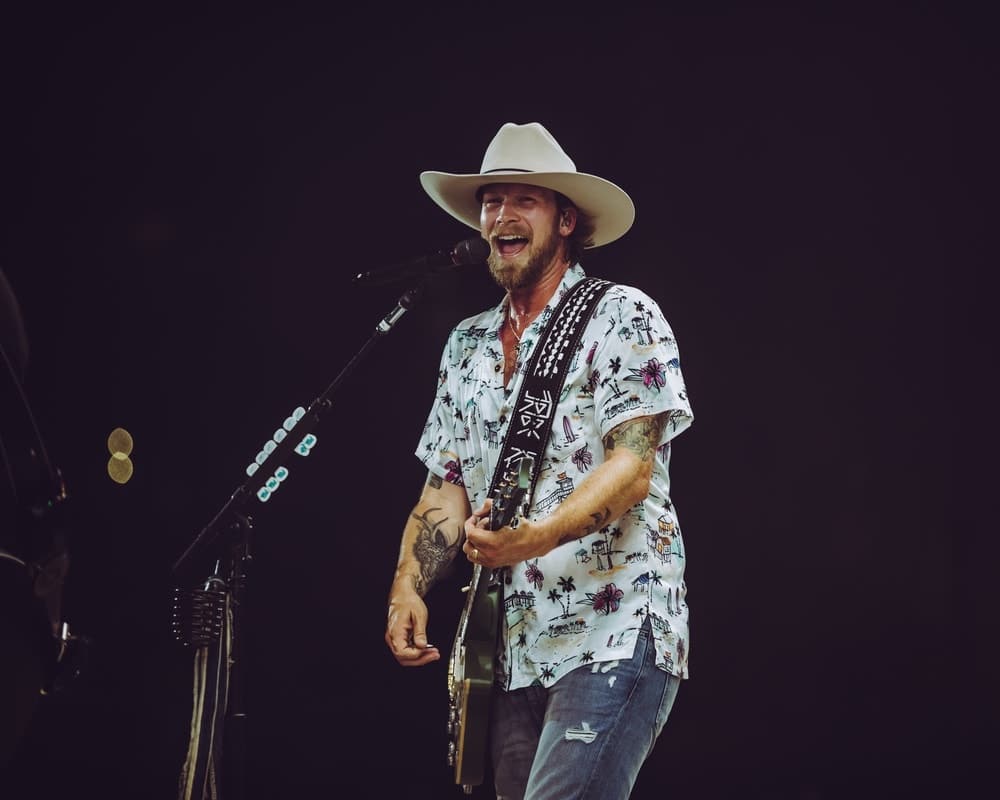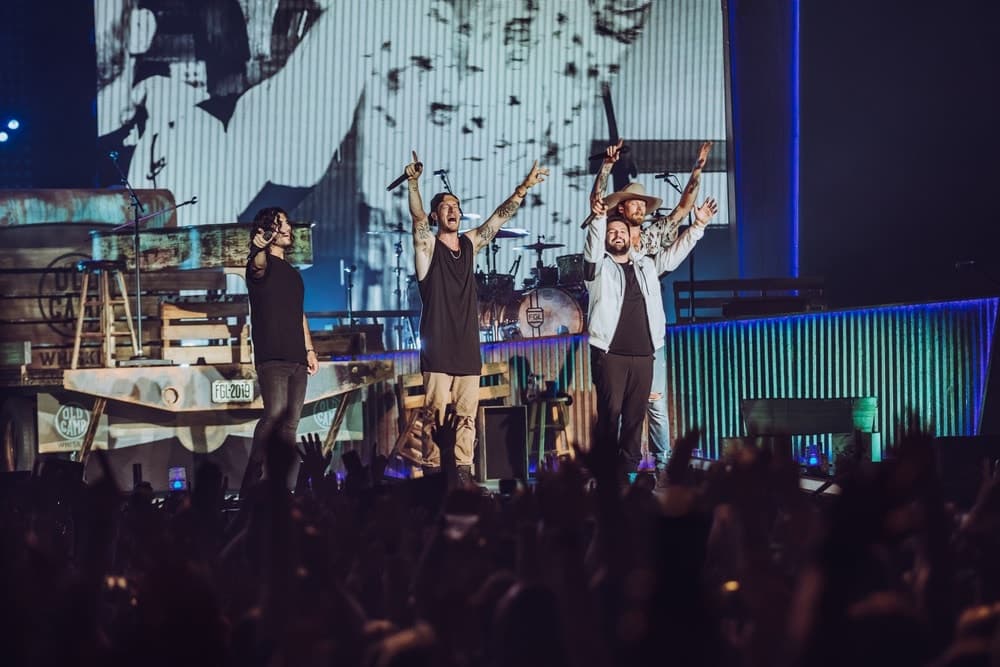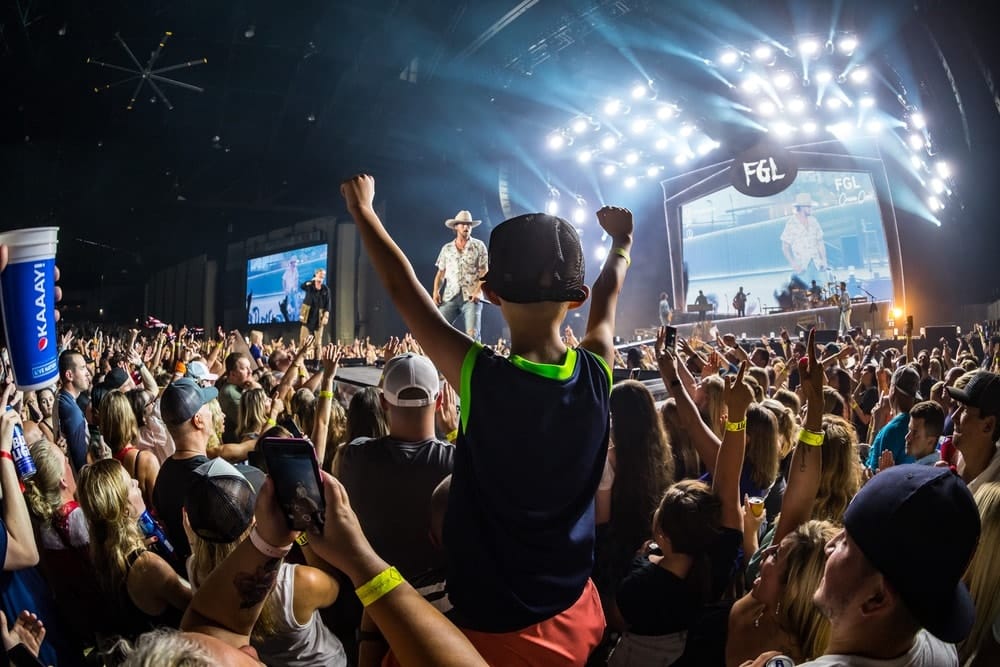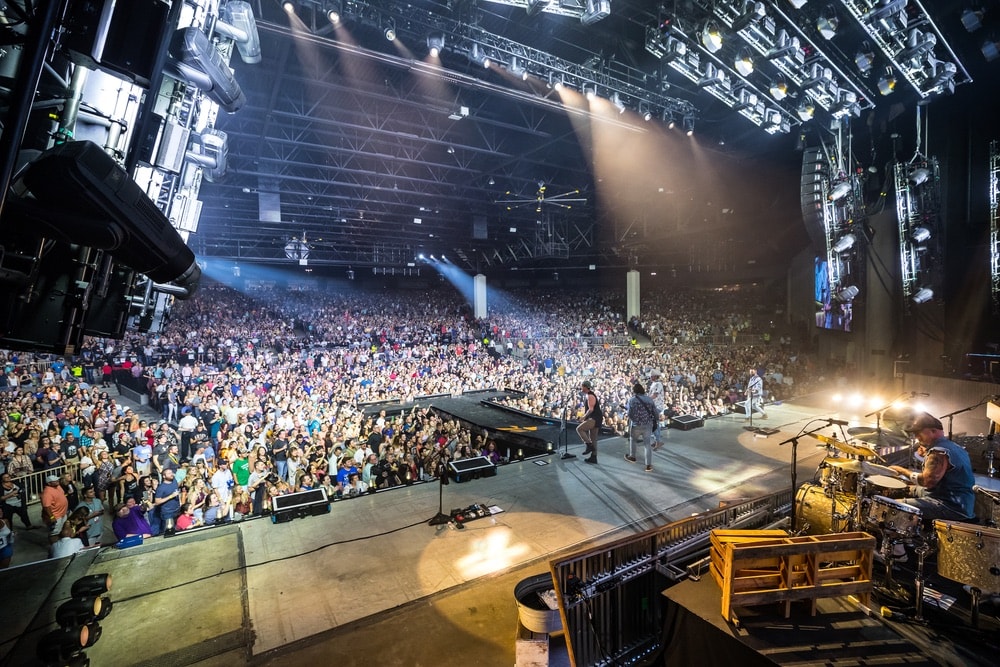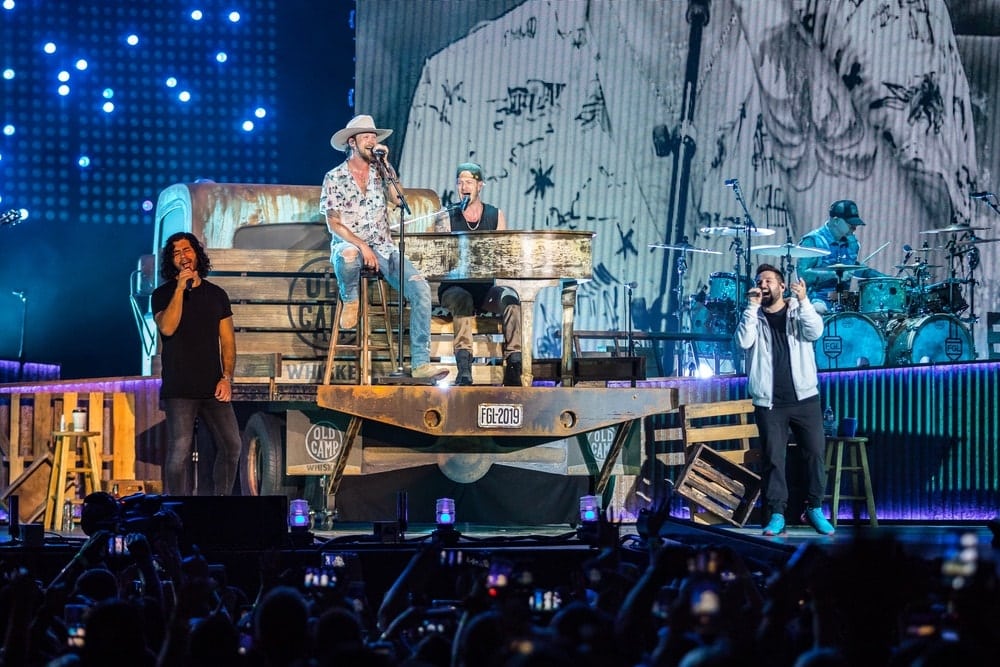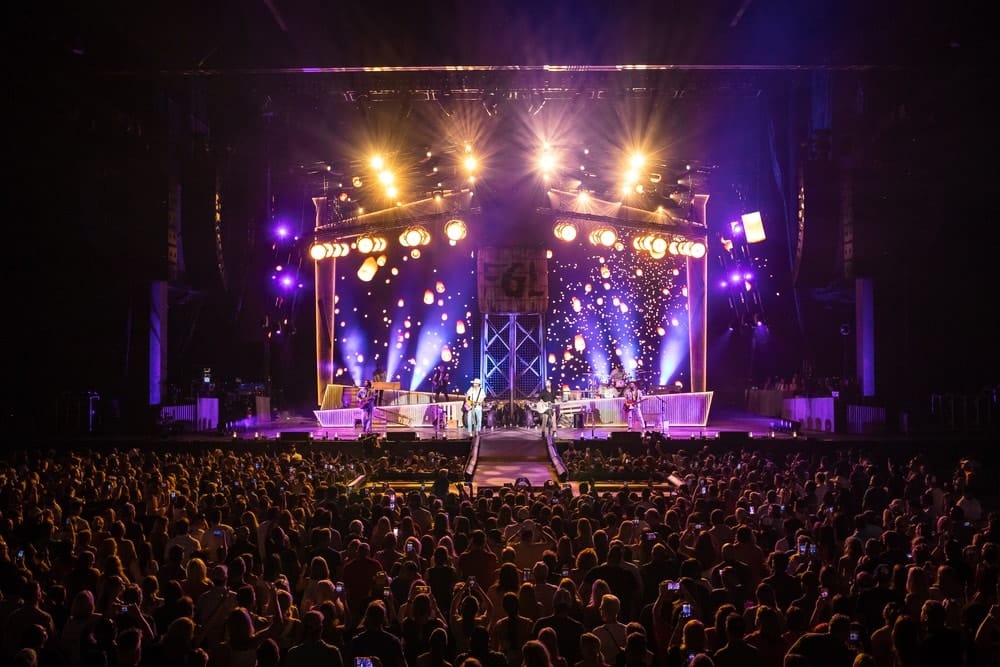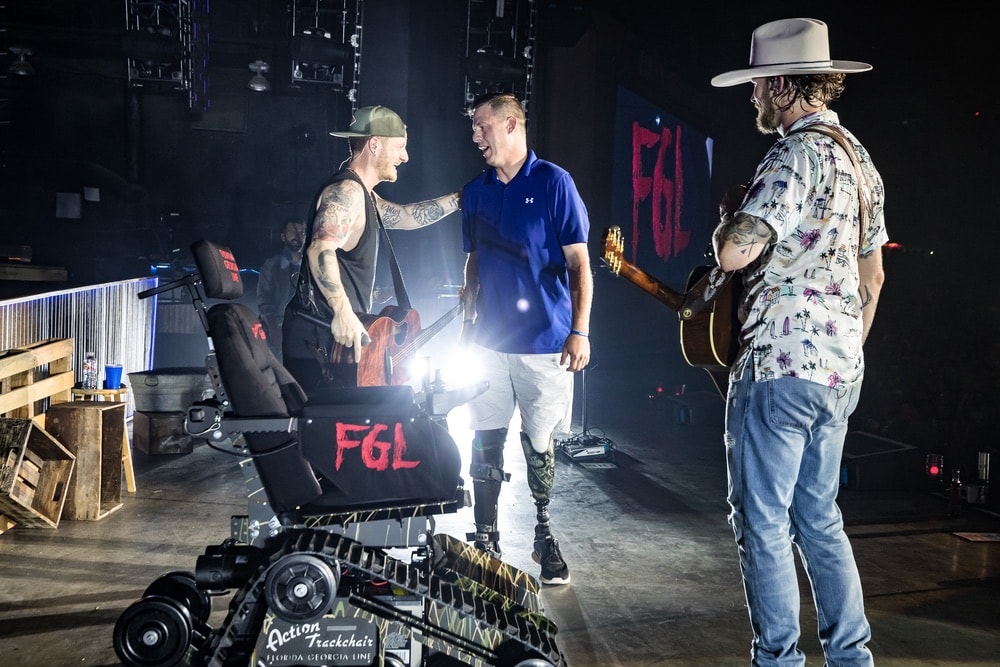 12. Florida Georgia Line "Can't Say I Ain't Country" Tour
When the VIE team, some of our amazing brand alliance partners, and friends embarked on a trip to Dallas for a meet-and-greet event on June 13, we knew we would want to have even more big ol' Texas-sized fun while we were in town.
So, a fantastic networking event was followed by a tour of the beautiful and exciting city—but our very favorite thing might have been attending Florida Georgia Line's Can't Say I Ain't Country Tour at the Dos Equis Pavilion! Our former cover guys Brian Kelley and Tyler Hubbard of FGL were joined by Dan + Shay, Morgan Wallen, Canaan Smith, Hardy, and more. Big thanks go to our June cover girl, Brittney Kelley, for the invite!
To learn more about the Florida Georgia Line concert, click here.
13. VIE on CMT
It's not every day you turn on the Top 20 Countdown on CMT and see VIE magazine making a special appearance. This summer, our March cover guys Brian Kelley and Tyler Hubbard of Florida Georgia Line performed at the Carolina Country Music Festival in Myrtle Beach, South Carolina, alongside some of country music's greats. In FGL's interview with Cody Alan, Alan brought up Kelley's wife, Brittney, and pulled out a copy of our June fashion issue with Brittney gracing our cover while wearing the couple's clothing brand, Tribe Kelley.
Click here to read our June Fashion Issue and to learn more about Tribe Kelley.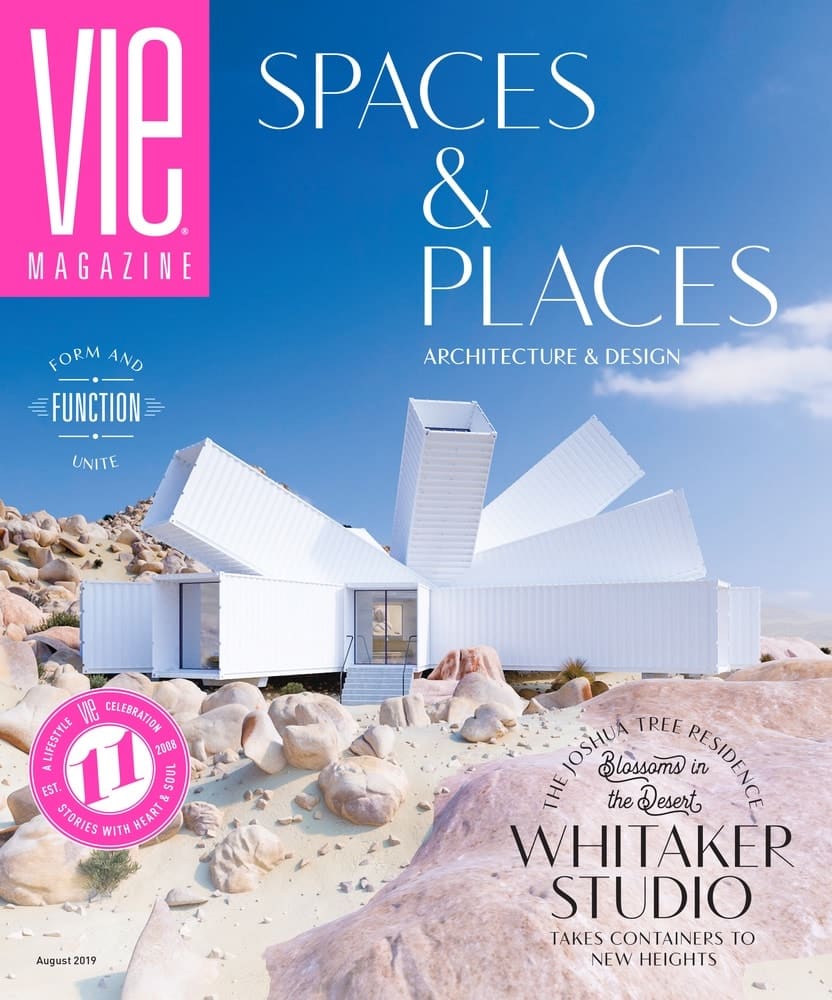 14. The Architecture & Design Issue
We love celebrating the beautiful spaces and places of the world and the people who create them. The Architecture & Design Issue is full of stunning homes, historical buildings, hotels, and more. Discover the unusual structure on our cover as you learn about shipping container home concepts from Whitaker Studio in London. Explore some of the most fabulous homes along Northwest Florida's Gulf Coast and the architects and artisans who create them. Take a voyage to New York City, Greece, or some of the world's most colorful tourism destinations. It's all here!
Click here to read our Architecture & Design Issue.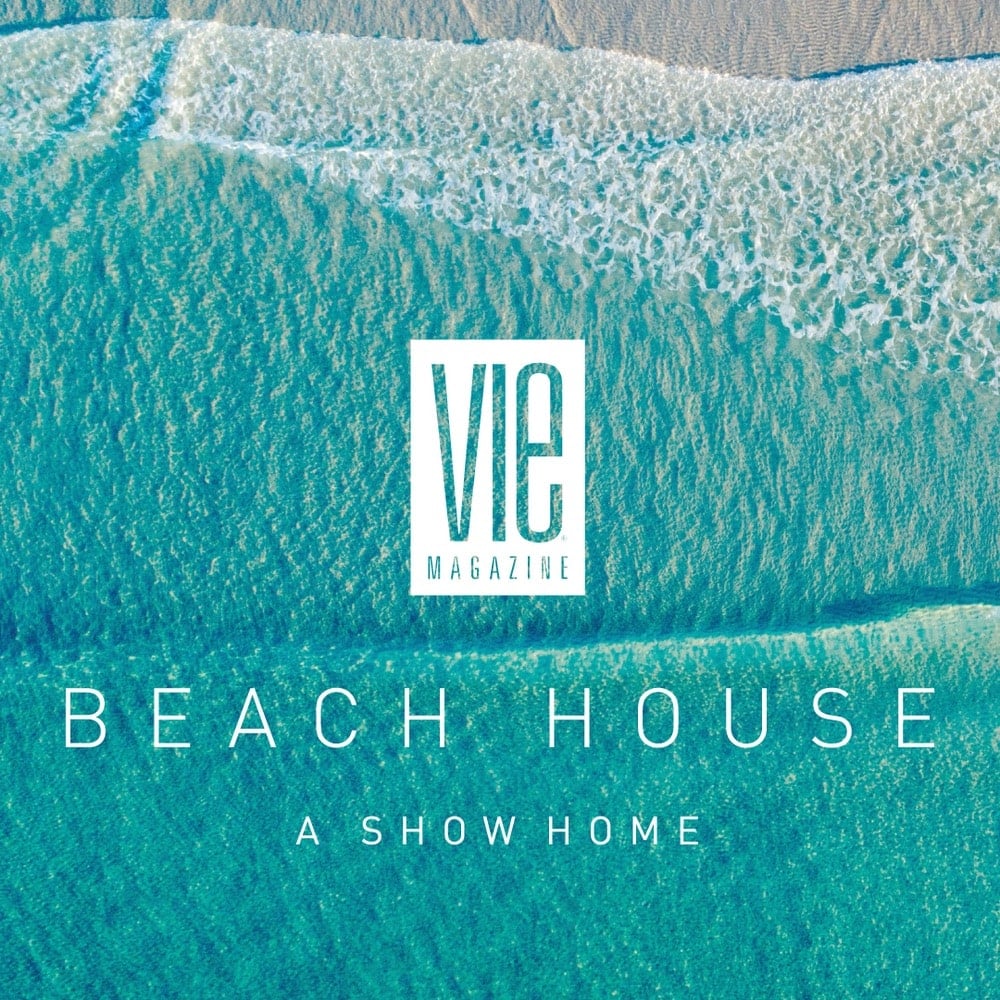 15. VIE Beach House – A Show Home
VIE is once more teaming up with Q Tile and Coastal Elements to create a show home of inspired ideas, the VIE Beach House: A Show Home! Located in the quiet village of Seagrove Beach, Florida, the homesite is tucked within the area's beautiful natural surroundings, and the house will feature custom designs, finishes, and furnishings throughout. Its form and function will be conducive to an ideal way of life—creating an oasis of your own within a home that's just a short walk from some of the world's most beautiful beaches and pristine nature trails.
To learn more about the VIE Beach House, sponsorship opportunities, and how you can donate to Hurricane Michael relief through the VIE Foundation, click here.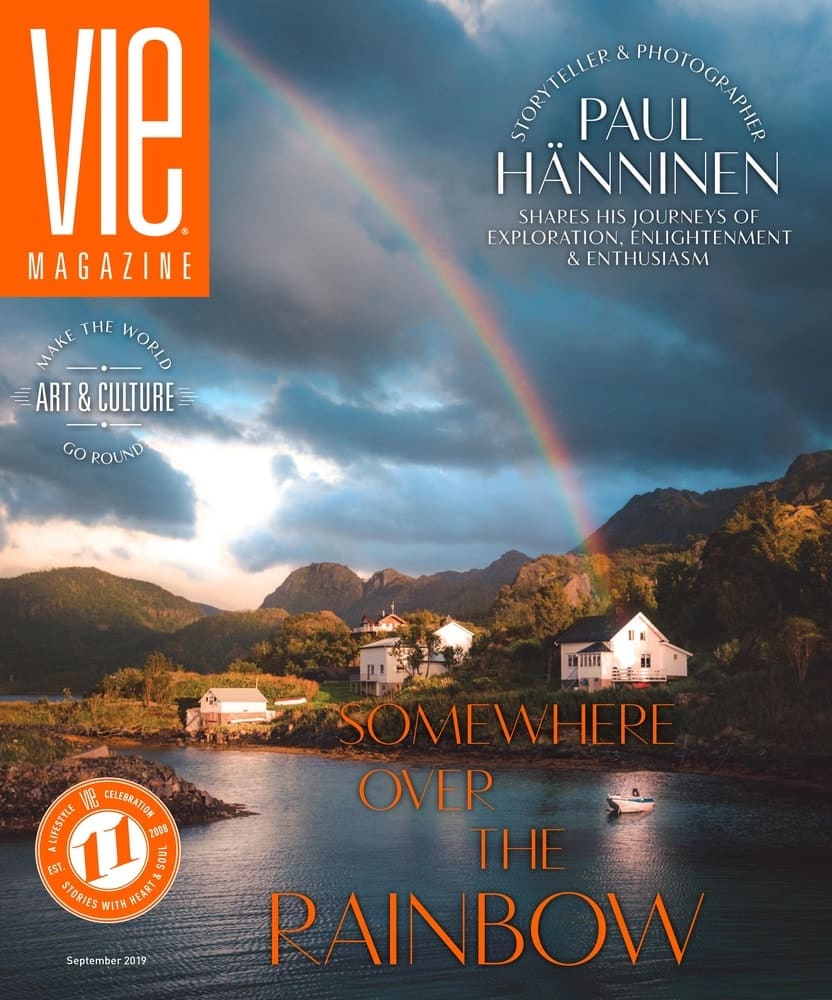 16. The Art & Culture Issue
Culture makes the world go round, and we love discovering new traditions, foods, designs, and celebrations from different people around the world. From the cloud forests of Mexico to the mountains of Japan, this issue is packed with interesting places and the people who call them home. A big part of any culture, of course, is art—so we rounded up a group of amazing creators to tell their stories. Photographer Paul Hänninen of Finland took us on a journey around the world in our cover story, while other featured artists hail from across the USA.
Click here to read our Art & Culture Issue.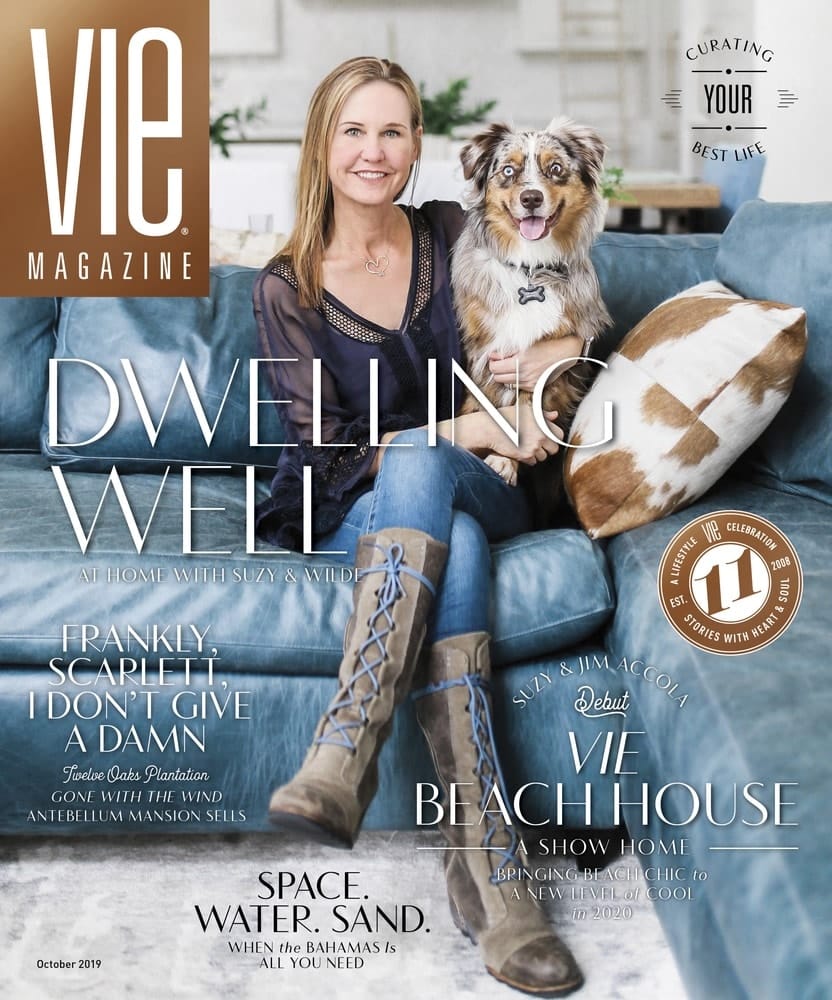 17. The Home & Garden Issue
There's no place like it. It's where the heart is and where you rest your head. Of course, we're talking about home. Our 2019 Home & Garden Issue is full of beautiful residences around the Gulf Coast, Southeast, and beyond—not to mention the lush green gardens that surround them. Check out our cover story for a look inside this gorgeous "Modern Beach Barn" and the debut of the VIE Beach House – A Show Home, coming in 2020. You'll also find some incredible homes away from home as we dive into some incredible hotels and resorts around the globe.
Click here to read our Home & Garden Issue.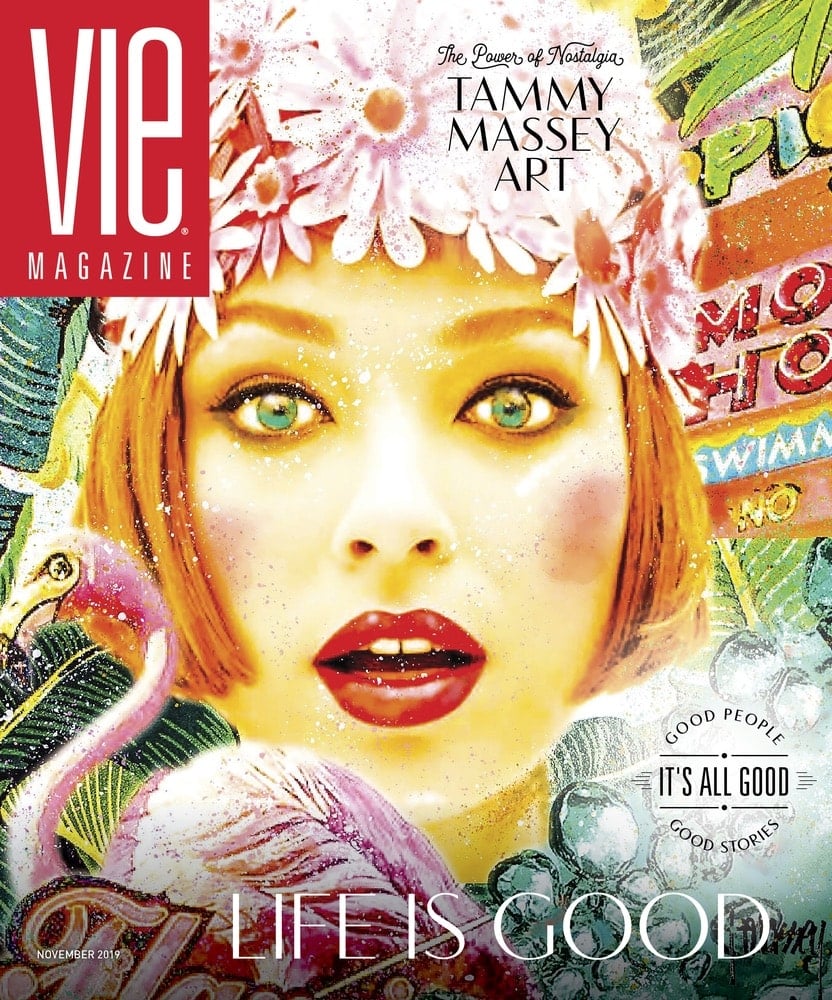 18. The Goodness Issue
Since 2008, VIE has been dedicated to sharing Stories with Heart & Soul with our readers. We want to spread the good news about people who are helping others, creating beautiful things, celebrating stunning places, and more. Inspiration abounds in our annual Goodness Issue, starring uniquely nostalgic artwork by Tammy Massey on the cover and in our feature story. Turn the pages or click through this issue's stories online to discover charitable events coming up from Alaqua Animal Refuge and the Emeril Lagasse Foundation, art by Francisco Adaro and Trish Land, love and acceptance being served at Bitty & Beau's Coffee, and much more. It's all good!
Click here to read our Goodness Issue.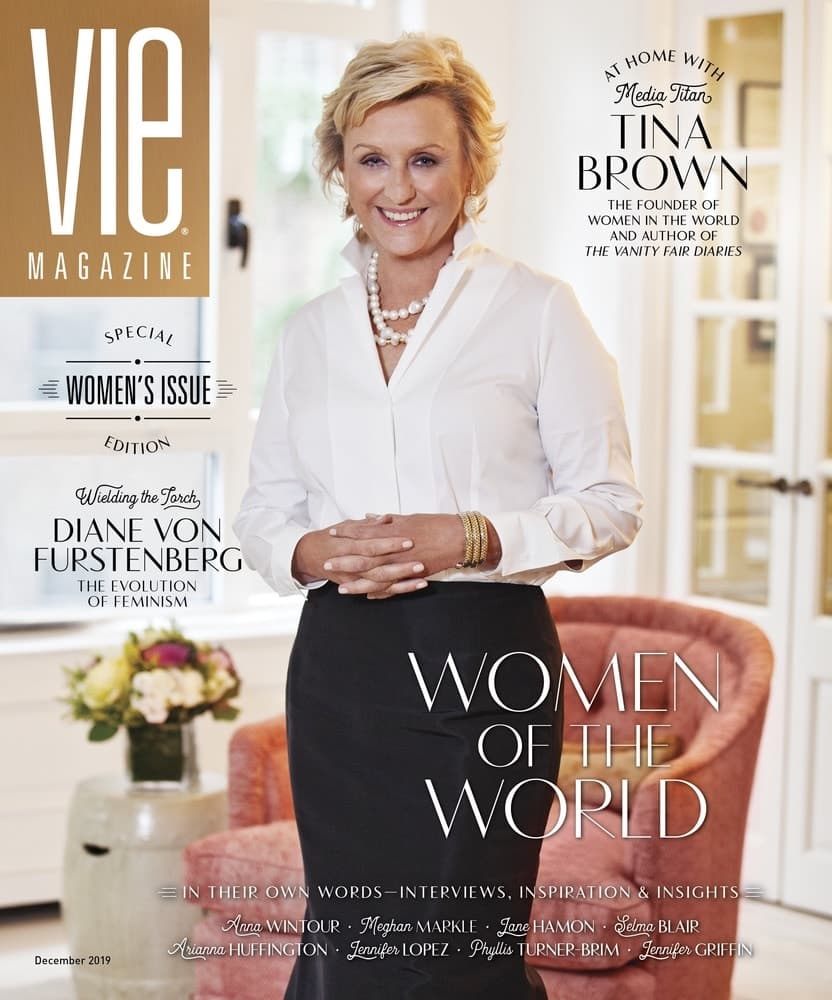 19. The Inaugural Women's Issue
When envisioning the spirit of this issue, we knew we wanted to celebrate women from all walks of life. Our goal was to inspire, unite, create, empower, and motivate. We curated a diverse group of "sheroes" who have proved just how great it is to be a woman. So many women in these stories—and beyond—work tirelessly to shine a bright light on the superhero found within each of us. We are honored to have Tina Brown as our cover star and feature interview by Lisa Burwell, as well as a photo shoot we directed at Tina's NYC abode with photographer Carlo Pieroni.
As the former editor-in-chief of Vanity Fair, The New Yorker, and Tatler, founder of The Daily Beast, and author of The Diana Chronicles and The Vanity Fair Diaries, she is an icon of global media and journalism. She is also the founder of Women in the World—a live media platform and annual summit dedicated to telling stories through the voices of women everywhere. We hope you learn a lot from our first Women's Issue—but most of all, we hope you are inspired to be you!
Click here to read our Women's Issue.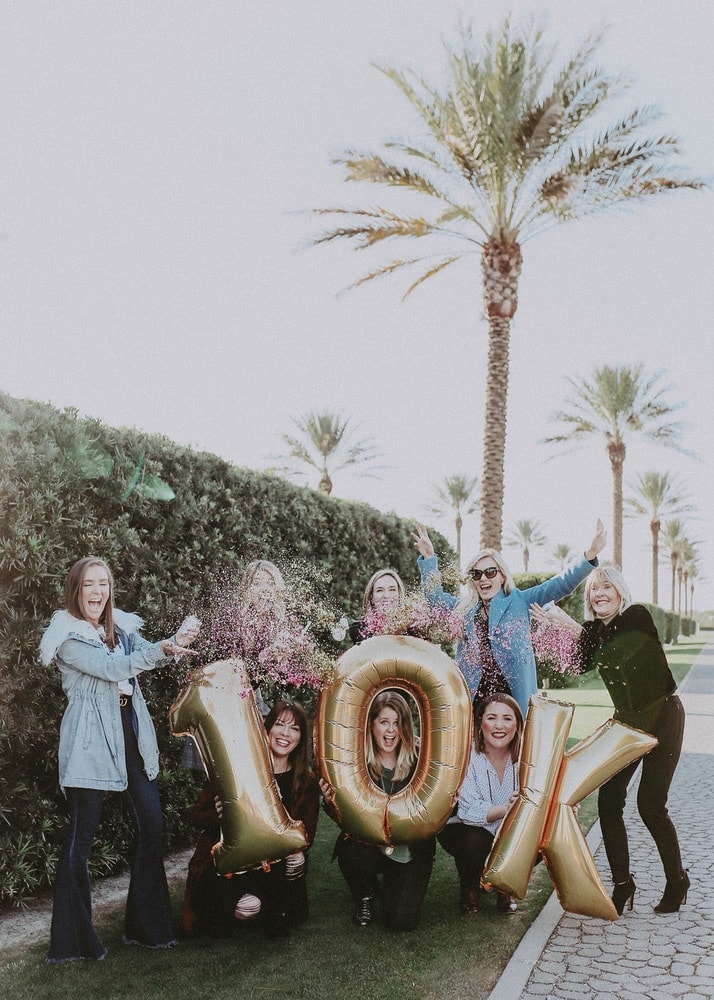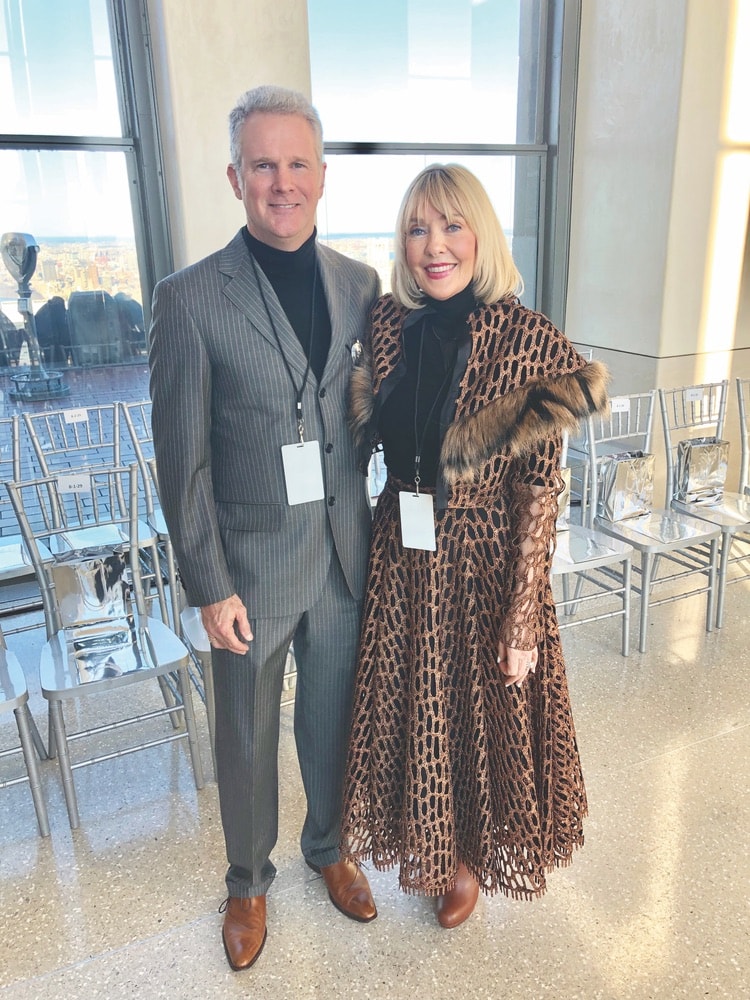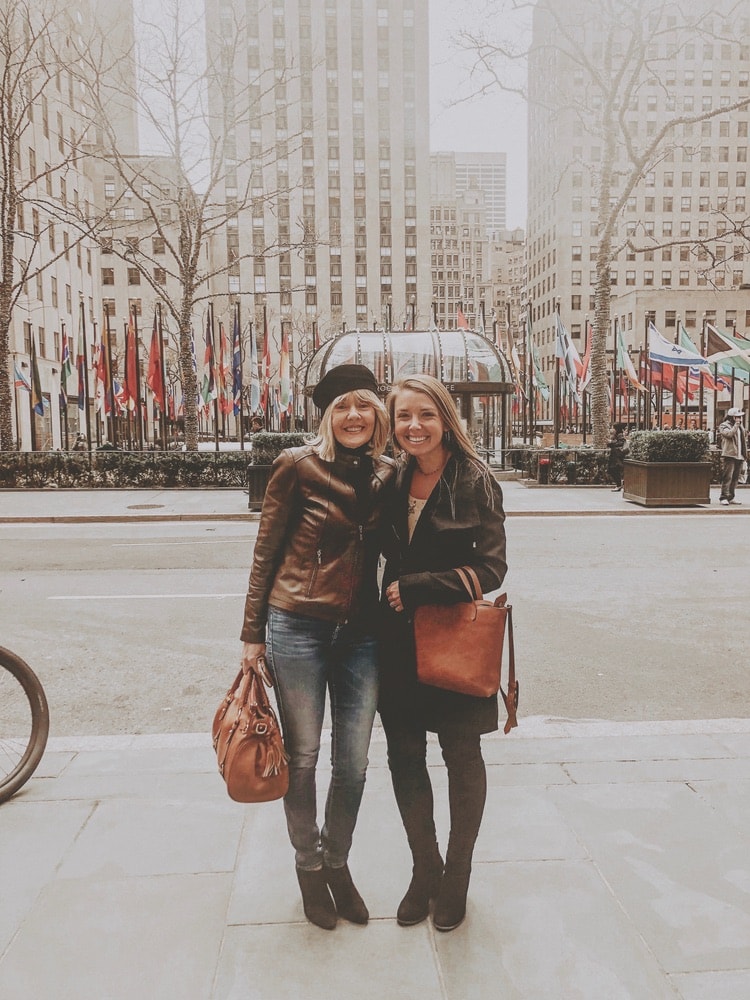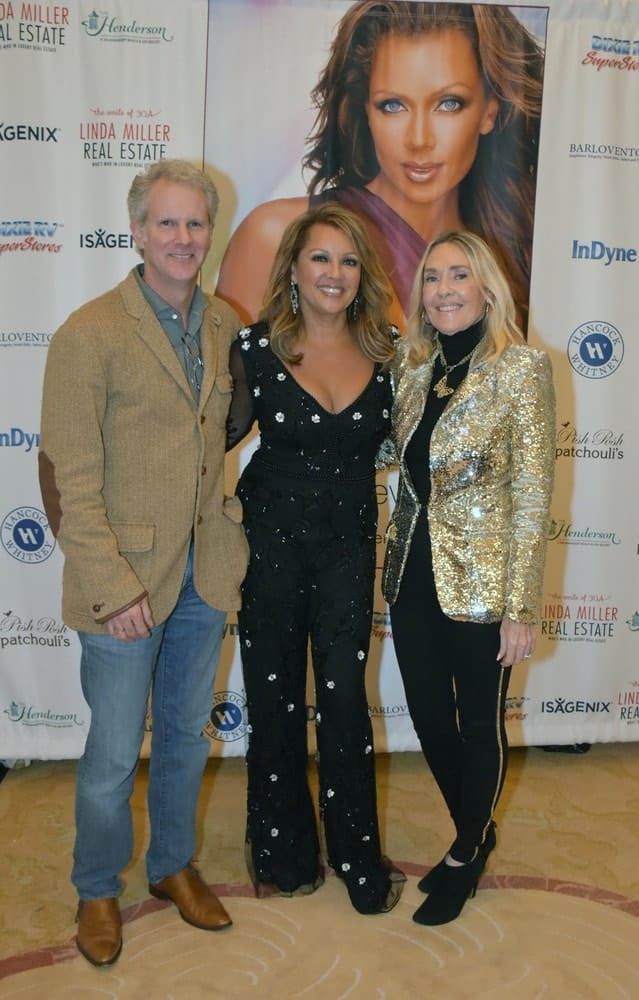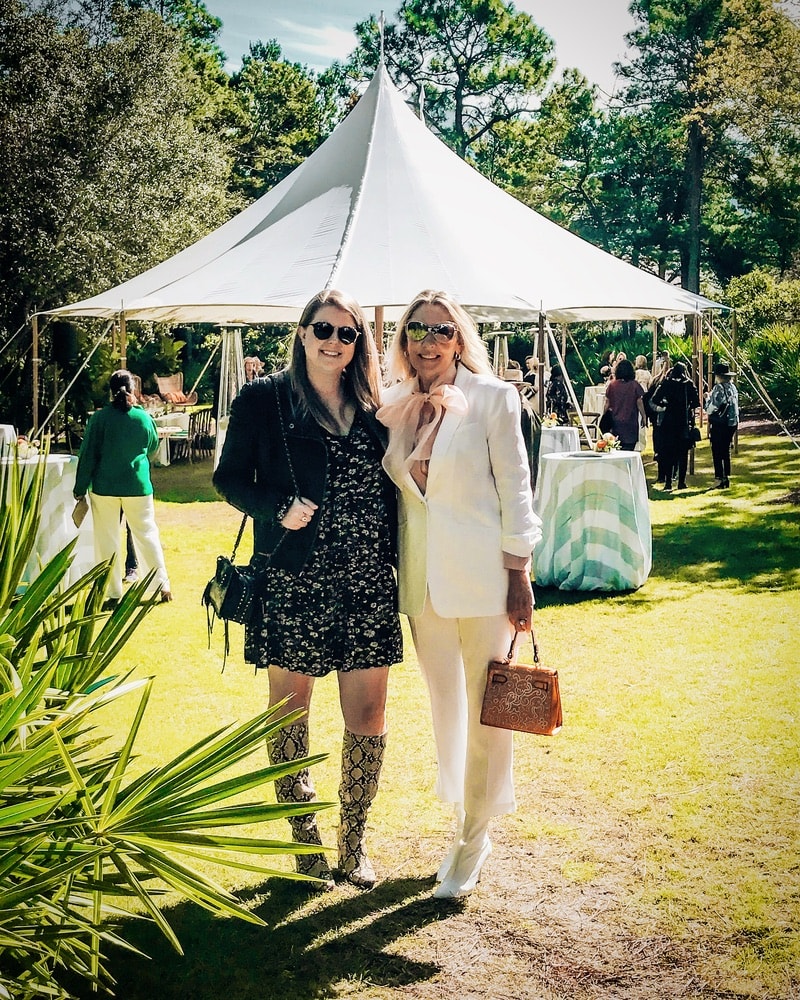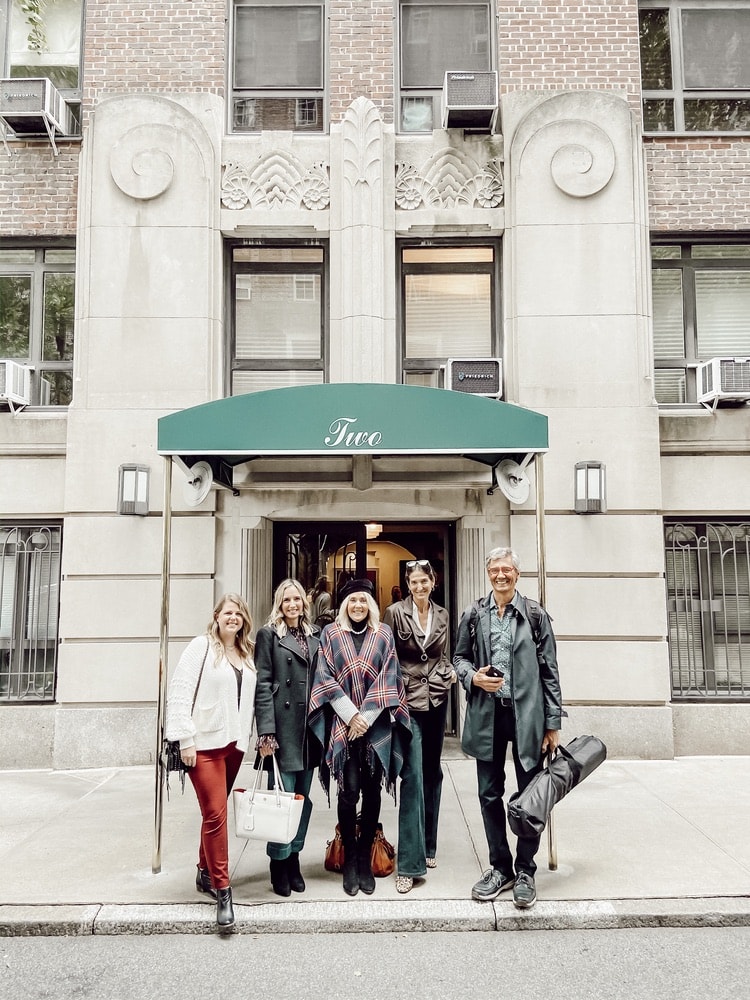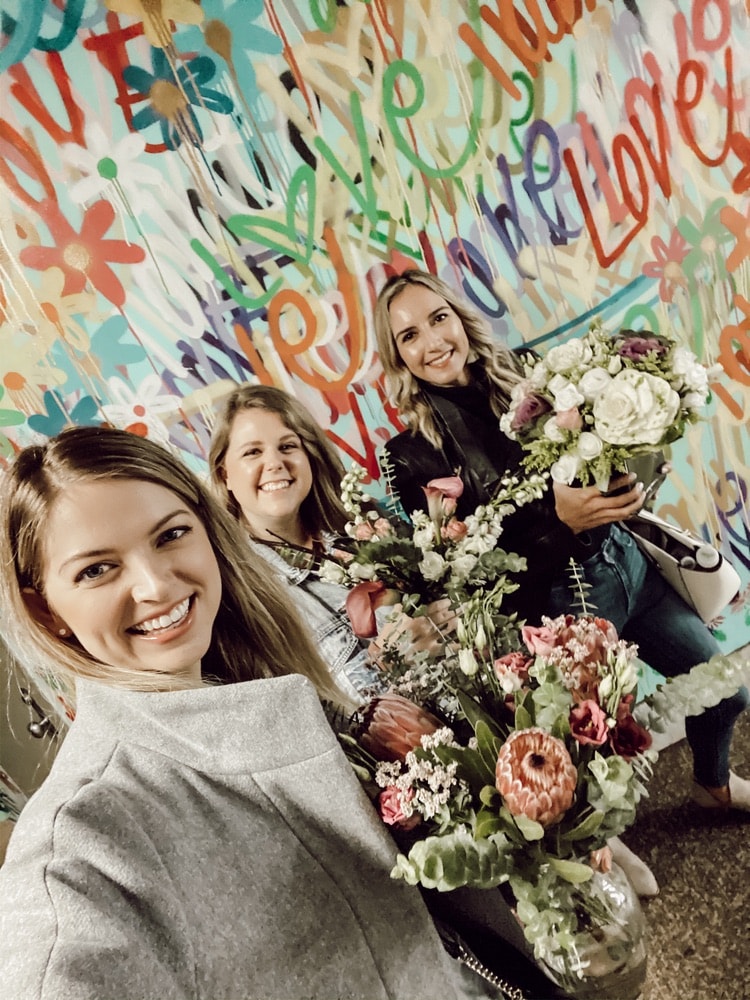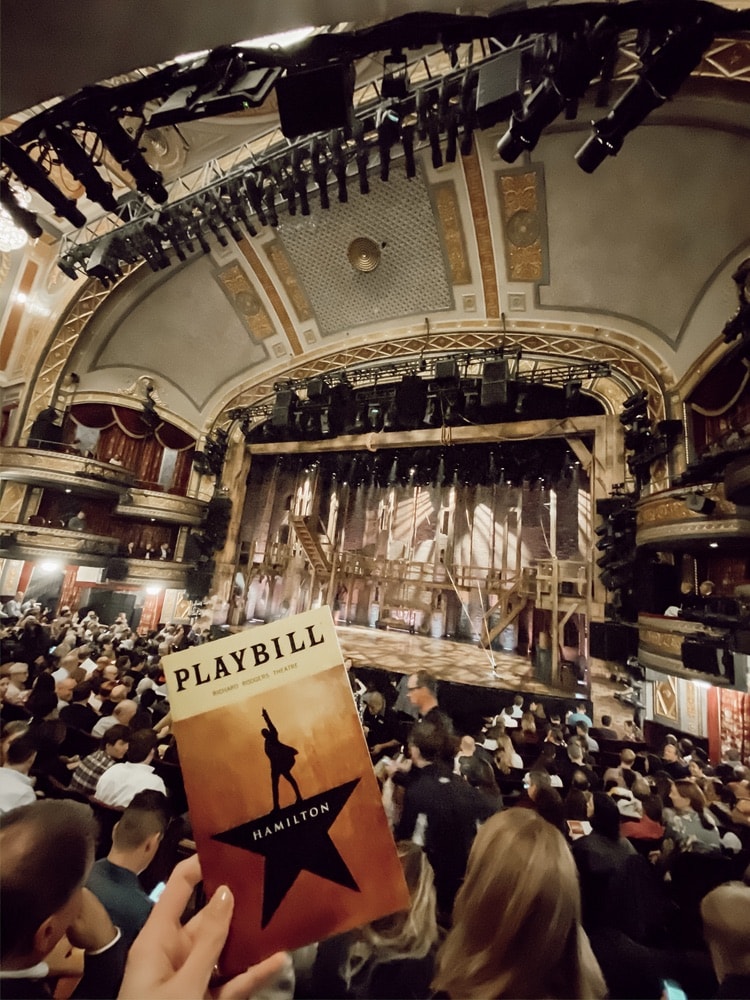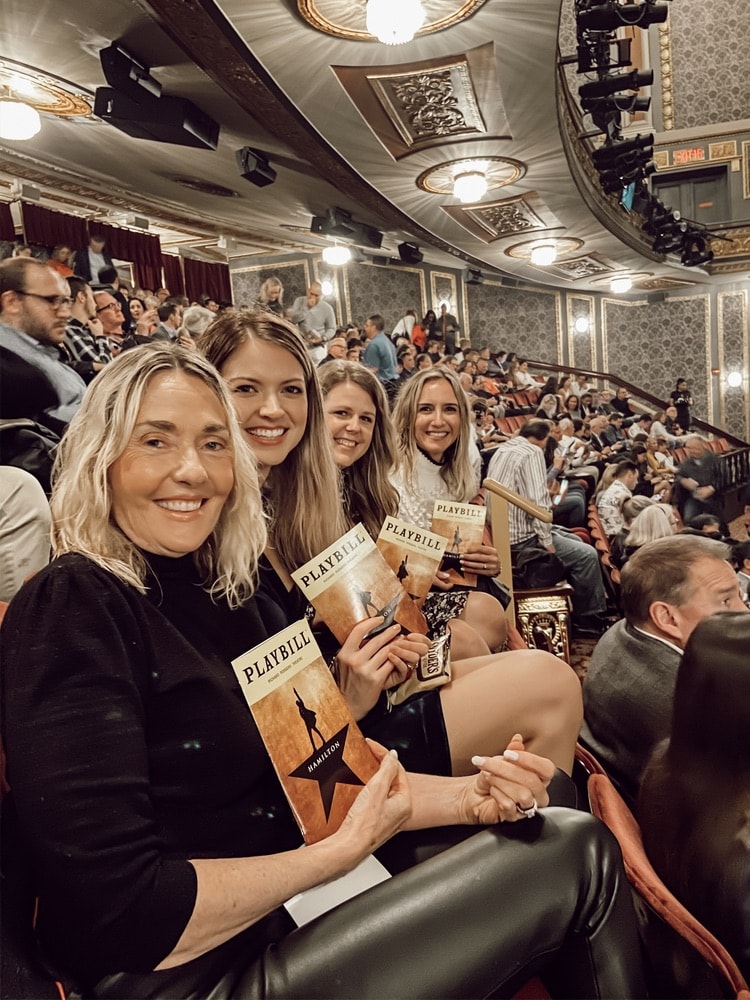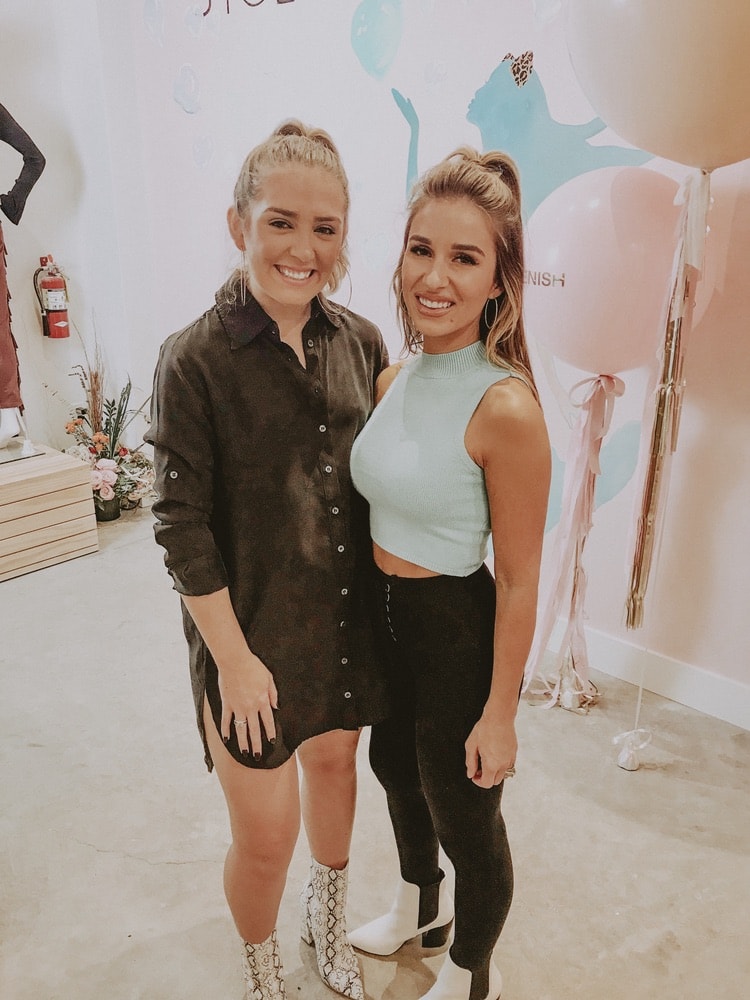 And, because there are so many more incredible things we loved about 2019, we can't help but include these in our many highlights throughout the year: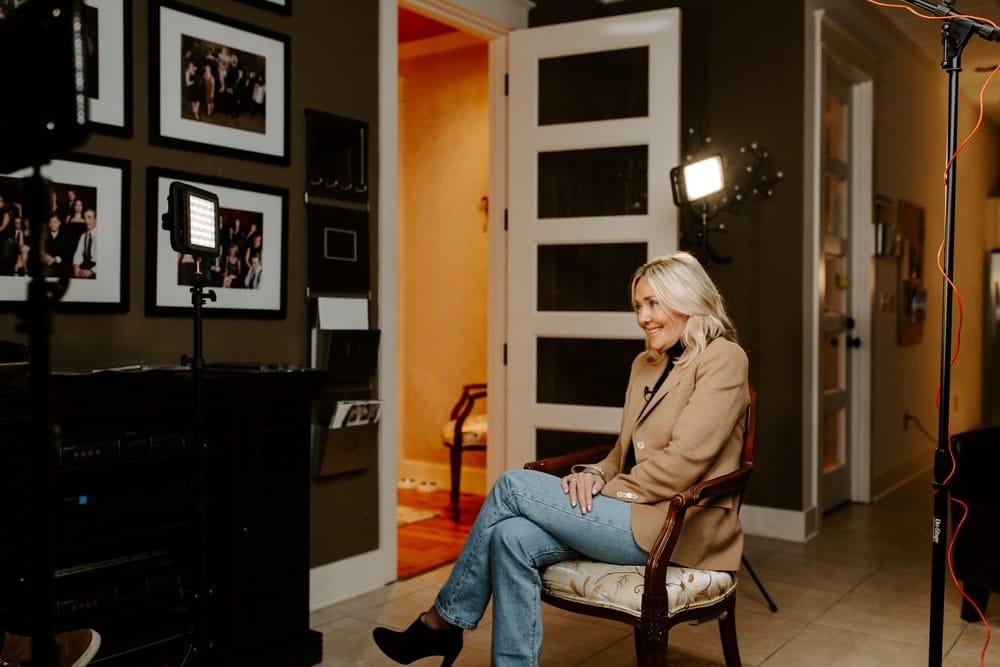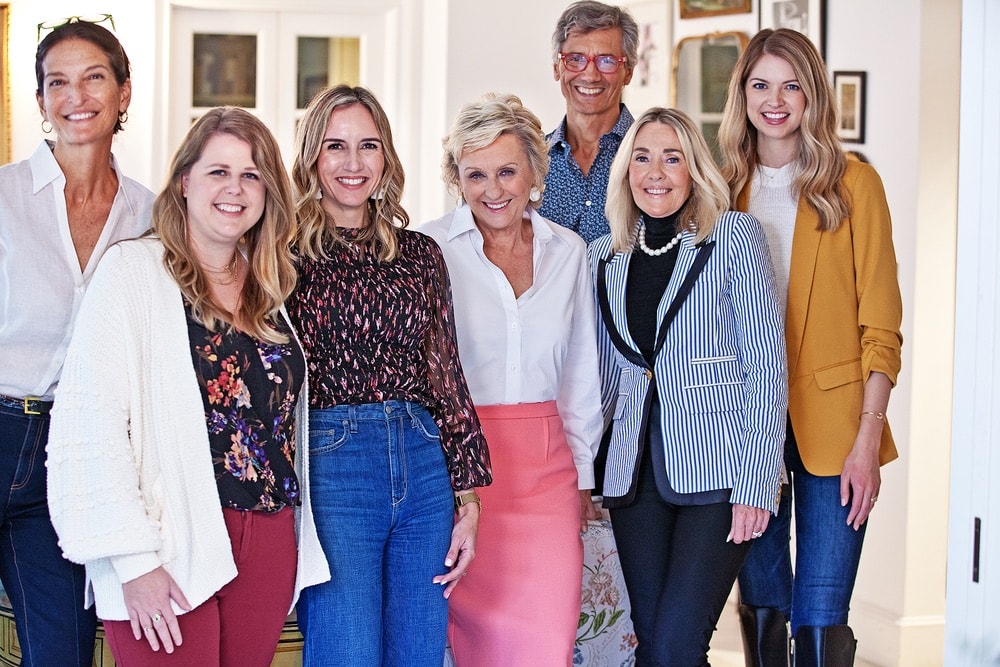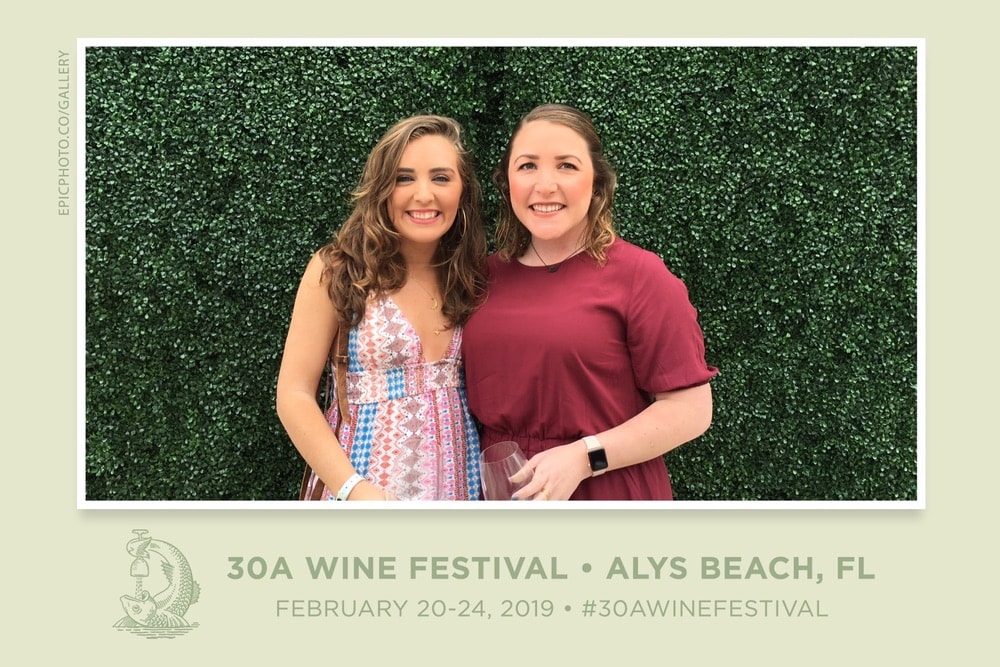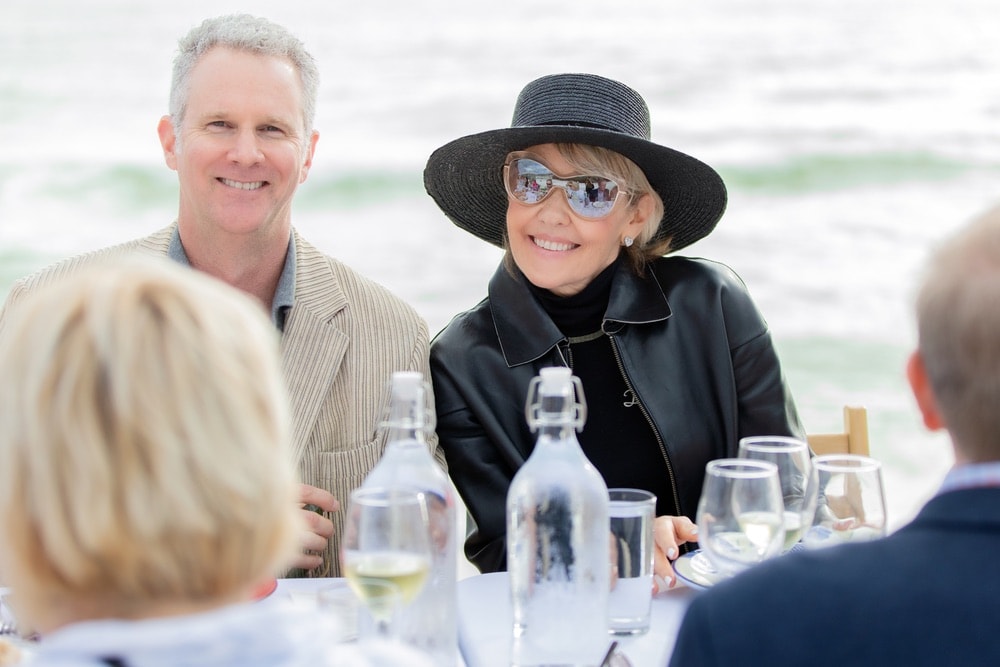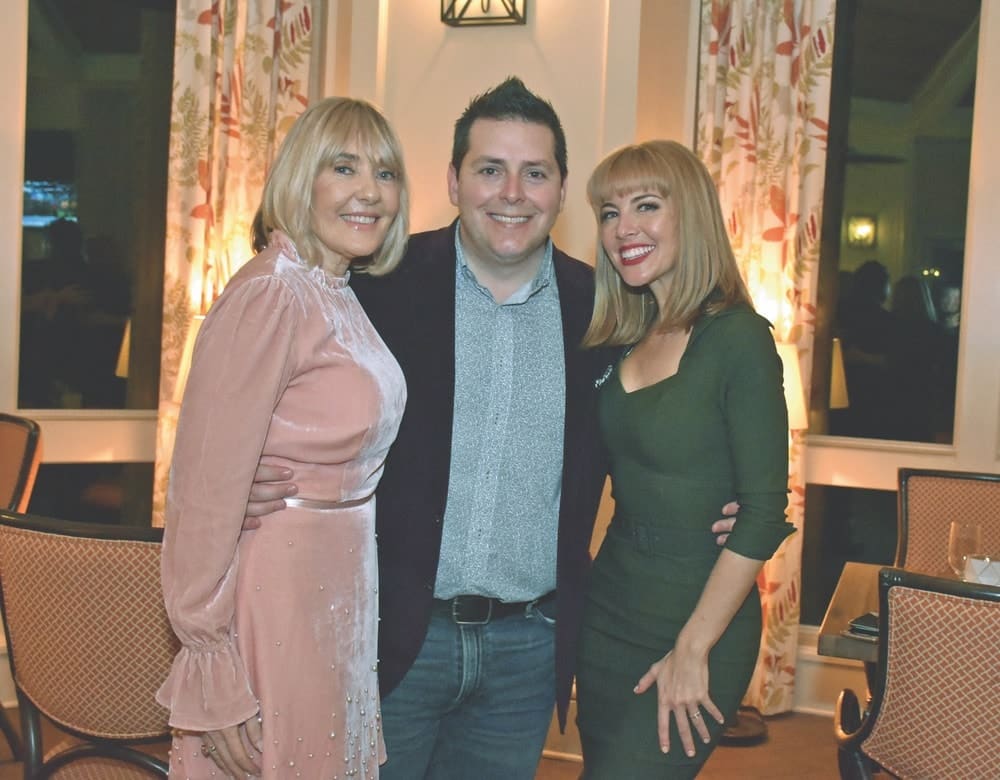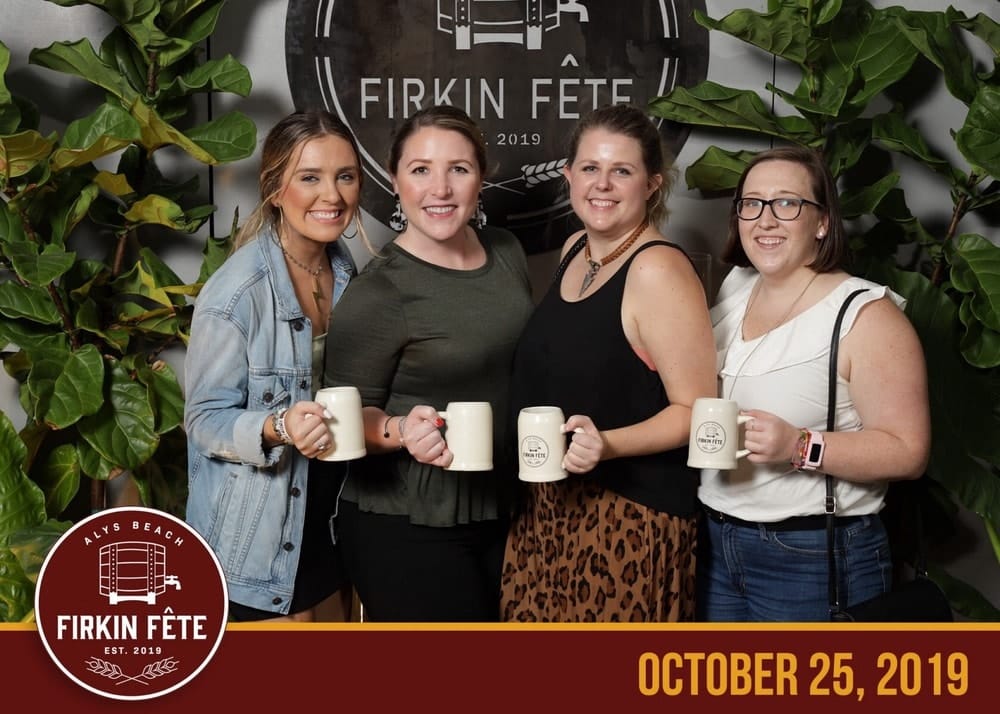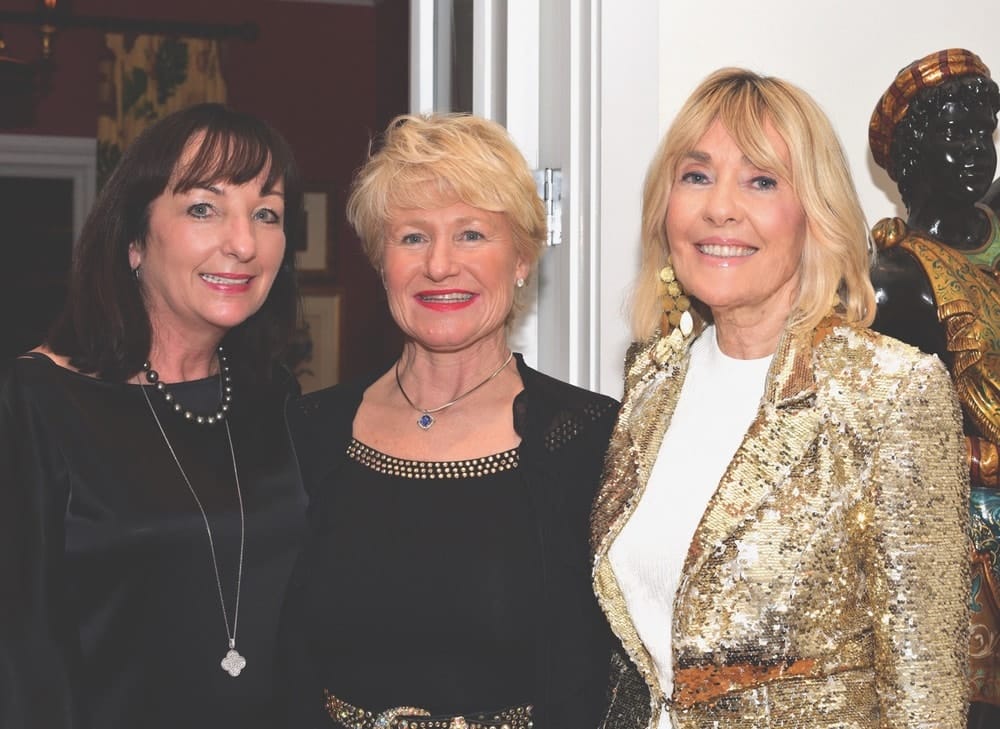 Here's to a successful 2019 and an even more magnificent 2020. Cheers!
---