VIE's Top 5 Moments of 2015
---
December 31, 2015
a look back AT 2015!
We've had quite a year here at VIE magazine! It was exciting and magical to say the least. From attending London Fashion Week to holding a Broadway photo shoot starring Kristin Chenoweth, we can wholeheartedly say we are thrilled at the outcome of 2015 and optimistic for what 2016 will bring! To celebrate and round up the year, let's take a look at our top five moments of 2015: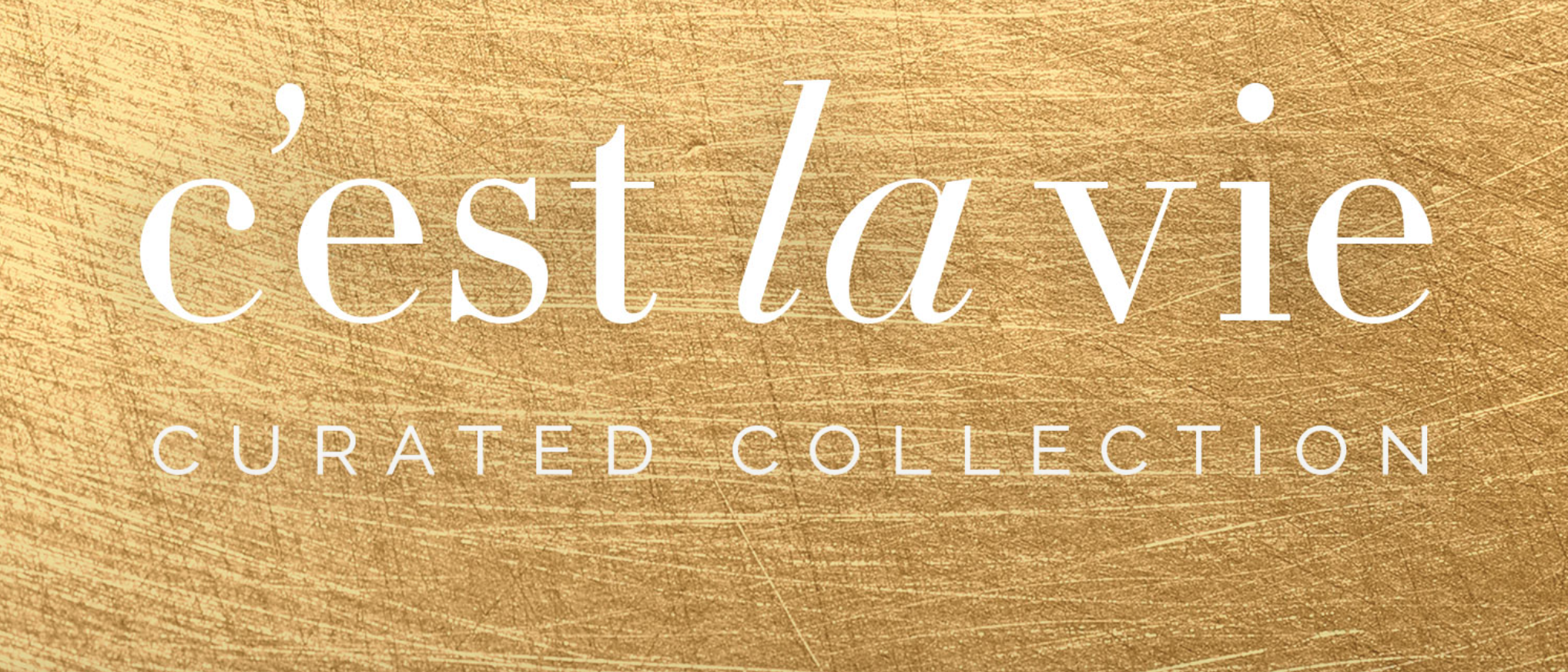 C'est La VIE Curated Collection
As a lifestyle magazine we're intrigued to indulge our readers and fans with unique luxury items to enjoy—it's our take on "favorite things"! The first C'est la VIE Curated Collection was a huge team collaboration of collecting national and international brand items to feature, including descriptions and custom illustrations by our creative staff. We loved seeing this collection come together and can't wait to unveil the next one in our March/April Culinary & Couture Issue!
Connemara Life Made Its Debut
About a year and a half ago, our publishing company (The Idea Boutique) unveiled an office in Clifden, County Galway, Ireland. About five months ago we debuted the first issue of Connemara Life, a travel and lifestyle magazine featuring Ireland's western coast, in the July/August Art & Style Issue of VIE (featuring supermodel Naomi Campbell on the cover). We are ever so proud of our publishing team and to bring readers in the U.S. a taste of such a serene, beautiful, and sacred place dear in our hearts. Explore the magazine at www.connemaralife.ie.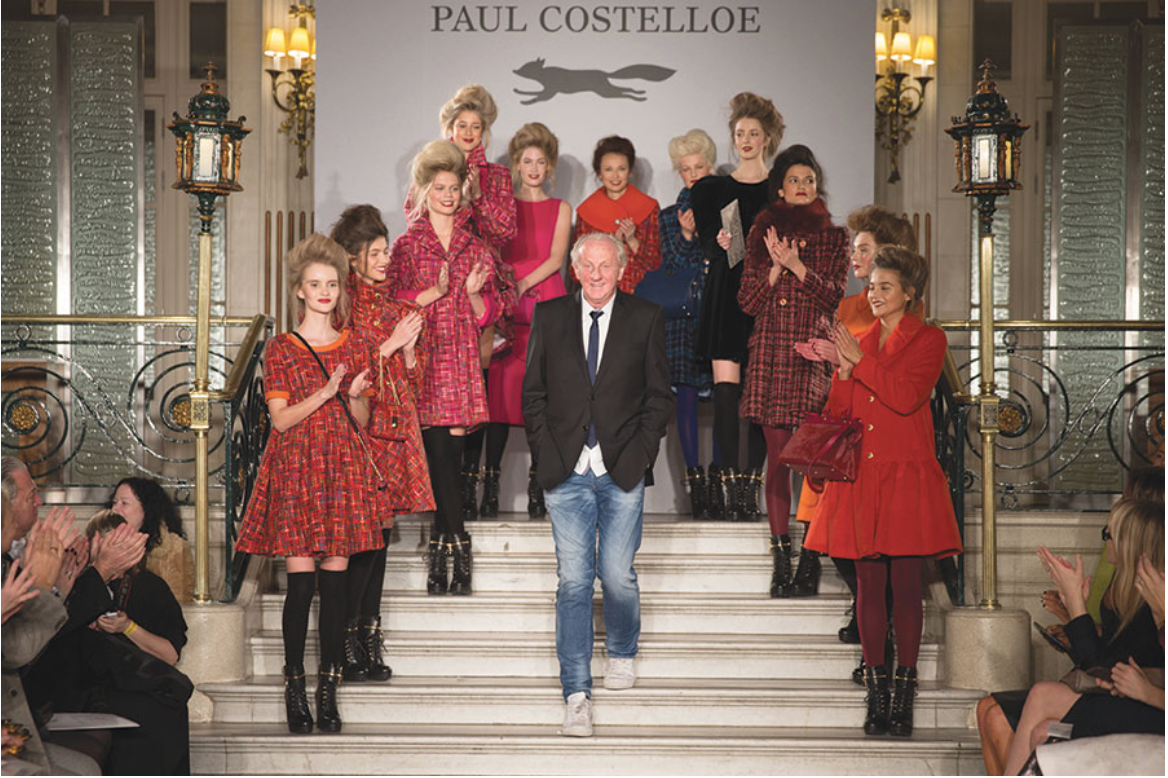 London Fashion Week Autumn/Winter 2015
Excitement was in the air when our team flew to London for Fashion Week. The event is a dream for everyone and anyone in the fashion industry, so we were thrilled to have made that dream a reality and to bring some of our favorite looks from the season to our readers! Read more about the trip here.
Kristin Chenoweth Graces VIE Magazine
Oh-My-Goodness… and that doesn't even come close to describing how ecstatic we were to have the broadway, film, and television superstar and singer, Kristin Chenoweth, gracing the cover of our November/December 2015 Cultural Issue. She was absolutely amazing to work with and we are thankful for the opportunity to meet her and to have photographer Carlo Pieroni capture her style and grace (and some amazing Christian Siriano gowns!) along with Broadway and classical music stars Morgan James, Chris Brubeck, Jamie Bernstein, and Julia Bullock. All performed throughout the years along with Sinfonia Gulf Coast's maestro, Demetrius Fuller, and violinist Kate Kelley as VIE celebrated Sinfonia's tenth anniversary.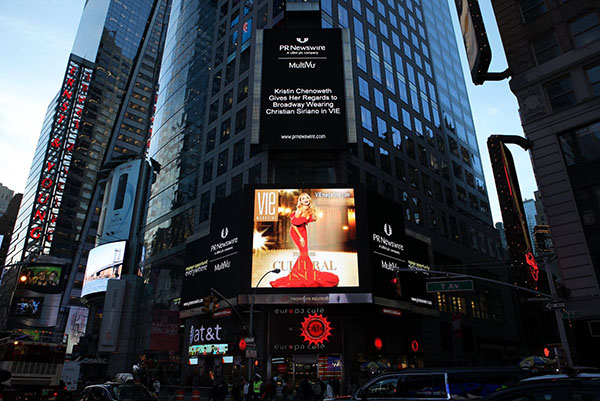 VIE in Times Square
As if having Kristin on the cover of the Cultural Issue wasn't enough, we were overwhelmed when we not only saw the cover of her light up Times Square in New York City, but also the amazingly talented cast of musicians and artist on the fold out the following week. The cast composes of Epic Records artist Morgan James, Grammy-nominated composer Chris Brubeck, violinist Kate Kelley, songwriter Jamie Bernstein, soprano singer Julia Bullock, and exceptional conductor Demetrius Fuller. Such a surreal experience we'll never forget!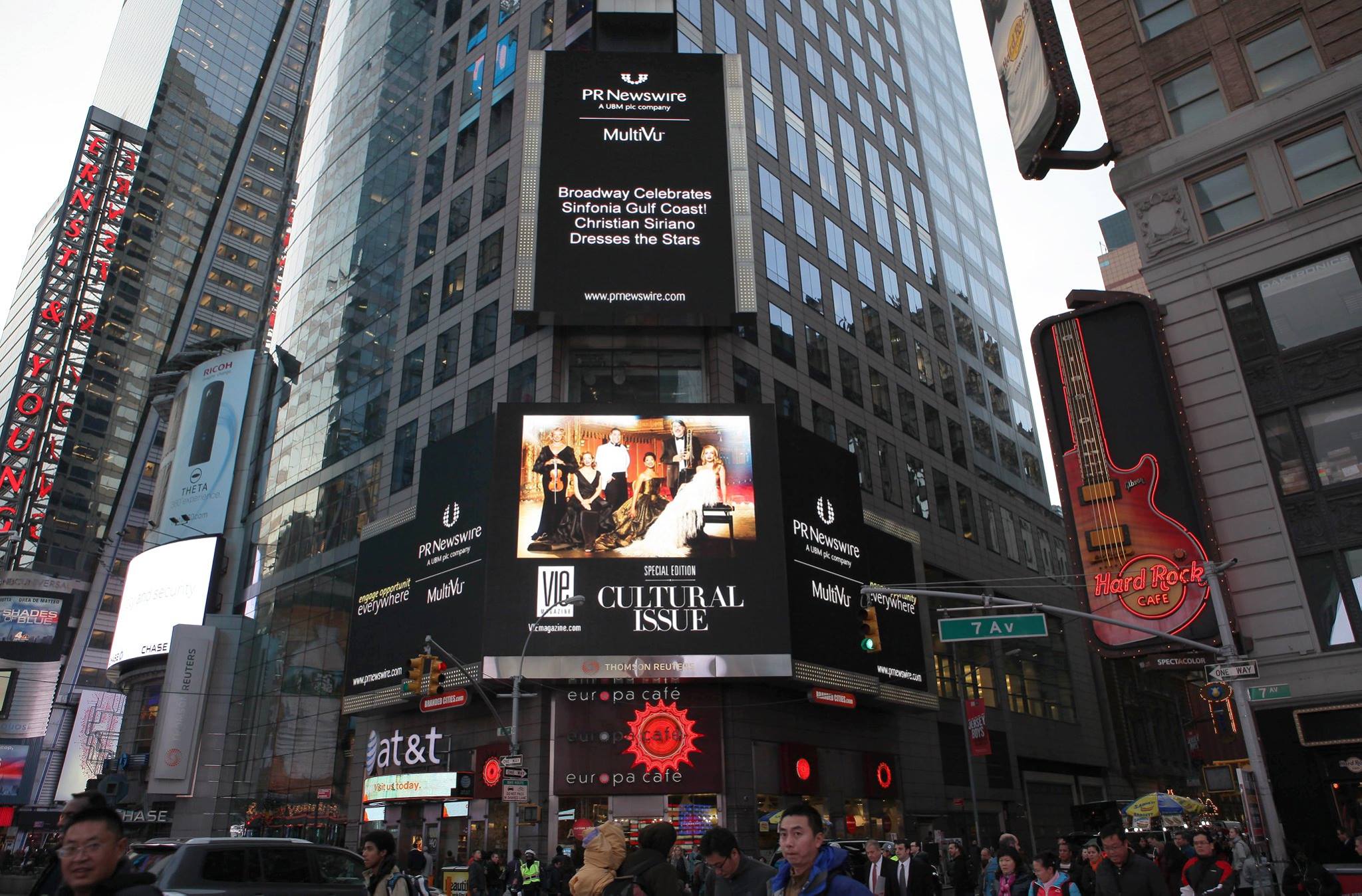 We can't wait to keep the momentum going as we embark on a new journey in the year of 2016! Here's to the New Year! We wish everyone the best of luck and may you reach for the sky and make your dreams a reality!
---