Top 10 Books for Summer Reading 2017
---
August 18, 2017
A World Of Imagination
There's a quote that captures the essence of summer: "Every summer has its own story." Truer words were never said. Unlike any other season, summer seems to evoke relaxing vibes. Perhaps it's because the days stretch later, giving this illusion of extra free time. That could be one reason why it's become the season of vacation and adventure. Unfortunately, the adventures usually end too soon. That's why we have books to pick up the pieces and transport readers from real life to a world of imagination. And don't worry; we still have over a month of summer left! You still have time to visit places you've never been when you check out some of the books from VIE's 2017 Summer Reading List.
Light Reading
Summer is one of the most relaxed seasons. Enjoy the warm sun and embrace the ambience when you pick up a light-hearted book to match the mood.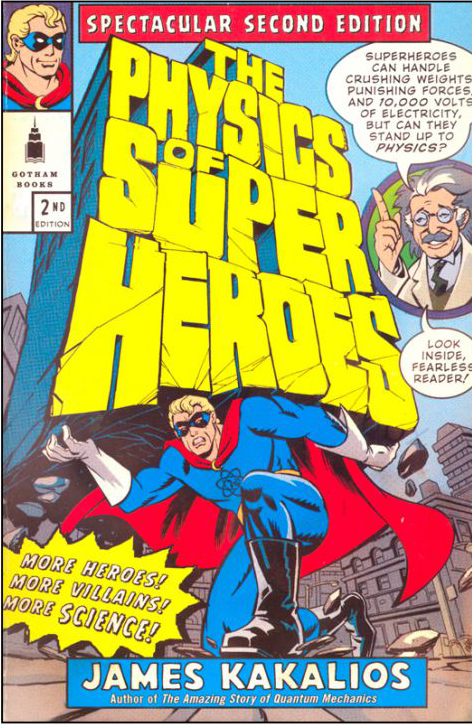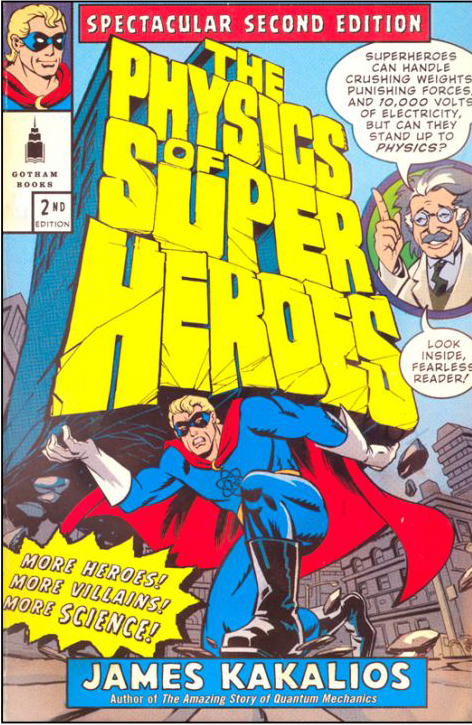 The Physics of Superheroes by James Kakalios
Make no mistake. Though this book wasn't published this year, it's still one of those entertaining books you can pick up anytime and read it over. Reasons why we love it? It's controversial-free, enlightening, engaging, and full of interesting facts anyone can understand, even if you're not a science whiz. Physicist James Kakalios explores the powers and features of iconic superheroes to find that each situation is surprisingly scientifically plausible and that the comic writers actually got their science right. If curiosity sparks and you happen to get on a science kick afterward, his newly released The Physics of Everyday Things is equally as entertaining.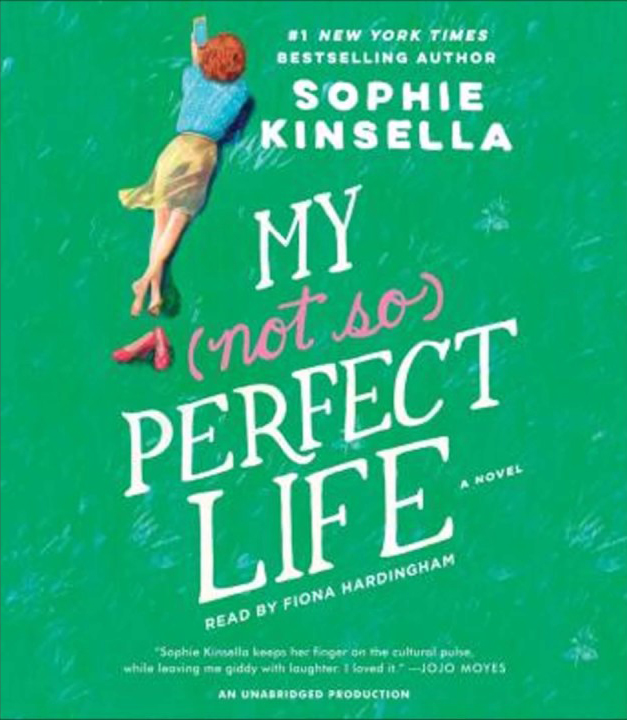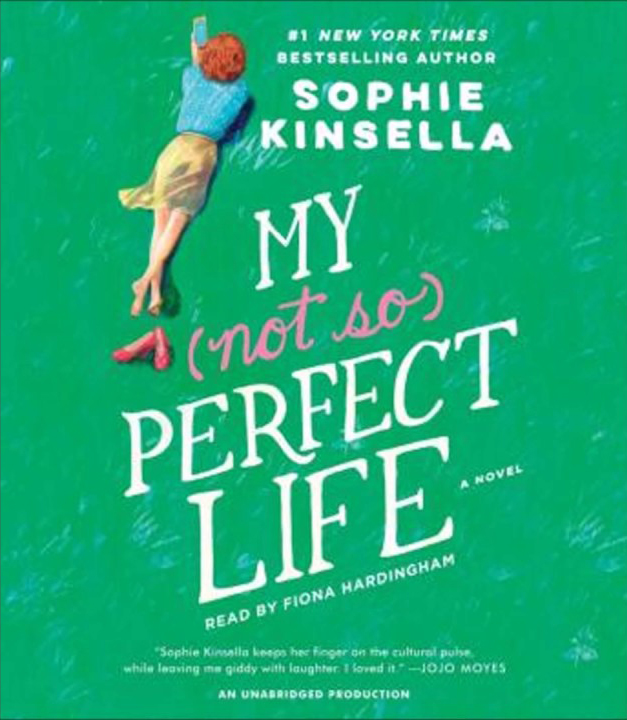 My Not So Perfect Life by Sophie Kinsella
Sophie Kinsella is the queen of writing books that are the perfect blend of entertaining, light-hearted and witty. Her stories are great if you're just looking for an easy-to-read book to wind down and have a laugh. However, her newest novel, My Not So Perfect Life, is just a touch heavier; it tugs at your heartstrings with part love story, part workplace drama, and touches on the social-media-obsessed world in a satirical way. Follow Katie Brenner, who is struggling to piece together her life after what seems to be a whirlwind of drama, from getting fired to dealing with her oddball flatmates and failed relationships. Don't worry though; we can assure you that, like many of Kinsella's other books, it has an uplifting ending.
Must-Read Novels
If you're into more thought-provoking content about life, these are the books for you—but careful. You're going to need to break out the tissues for a couple of these!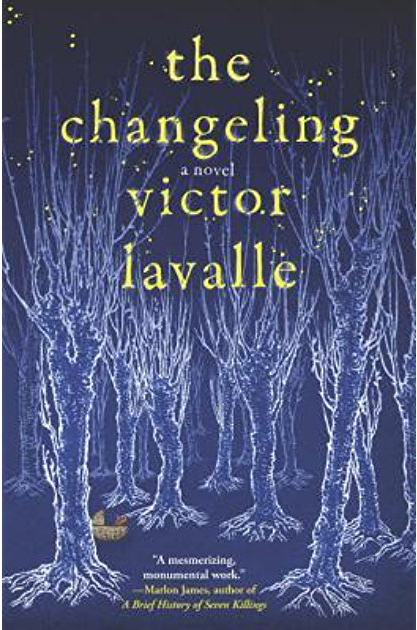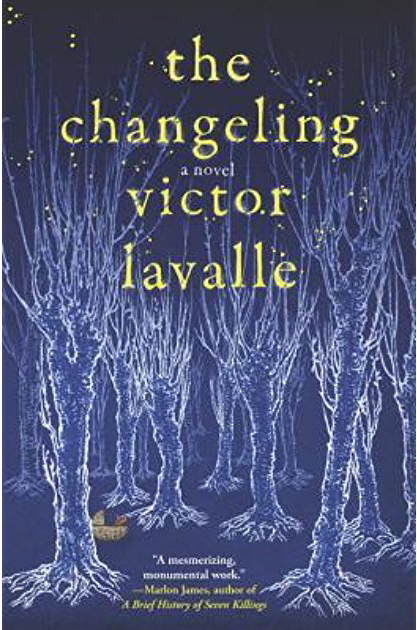 The Changeling by Victor Lavalle
They say never judge a book by its cover, but this book is seriously as intriguing as it looks. Carrying all the characteristics of a perfect fairy tale catered for adult reading, such as magic, loss, myth, and mystery, The Changeling is a piece of poetic masterpiece. It follows fictional character Apollo Kagwa, who is left with strange recurring dreams and a box of books stamped with the word "IMPROBABILIA" after his father disappears. On top of settling down with his wife, Emma, and coping with their new lives as parents, exhaustion and anxiety start to take their toll as Apollo's old dreams return. Emma begins acting odd and appears to suffer from postpartum depression, and quickly goes into a downward spiral, committing the unthinkable act of leaving her family. Or did she evaporate into thin air?
Apollo's journey to retrace his dreams to find Emma and decipher that word that's been haunting him leads him to a forgotten island, a graveyard full of secrets, a forest where immigrant legends still live, and finally back to a place he thought he had lost forever. Follow him along the journey, if you dare.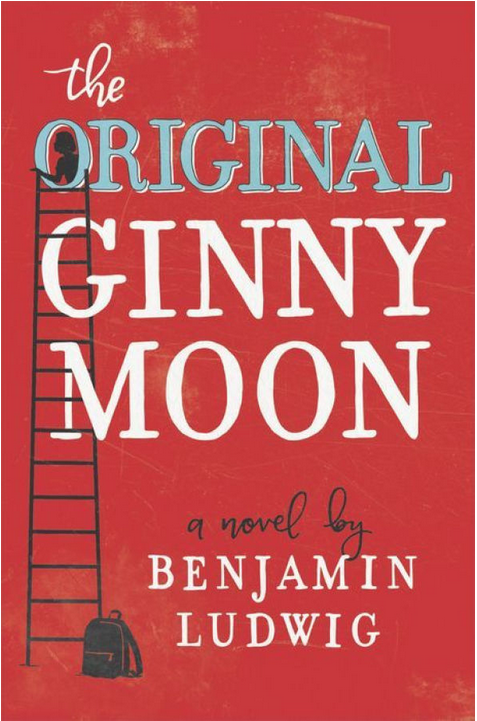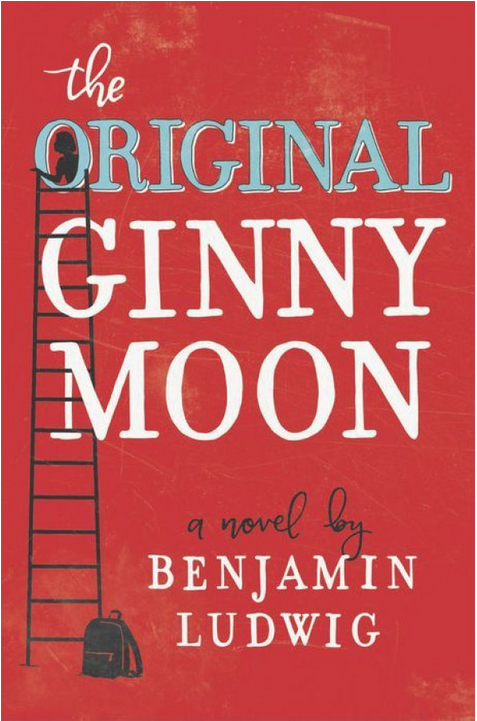 Ginny Moon by Benjamin Ludwig
Remember when we said that you would need tissues? Be sure to have some of those around when you read this. Told in an extraordinary and wholly unique voice that will candidly take you into the mind of a curious and deeply human character. For the first time in her life, Ginny Moon has found her "forever home." As adoption processes go, this is the type of home that every foster child dreams of, so the fact that fourteen-year old Ginny is so desperate to get kidnapped by her abusive, drug-addict mother is alarming. It's a touching tale of a girl who is an outsider trying to find a place to belong and making sense of a world that just doesn't add up.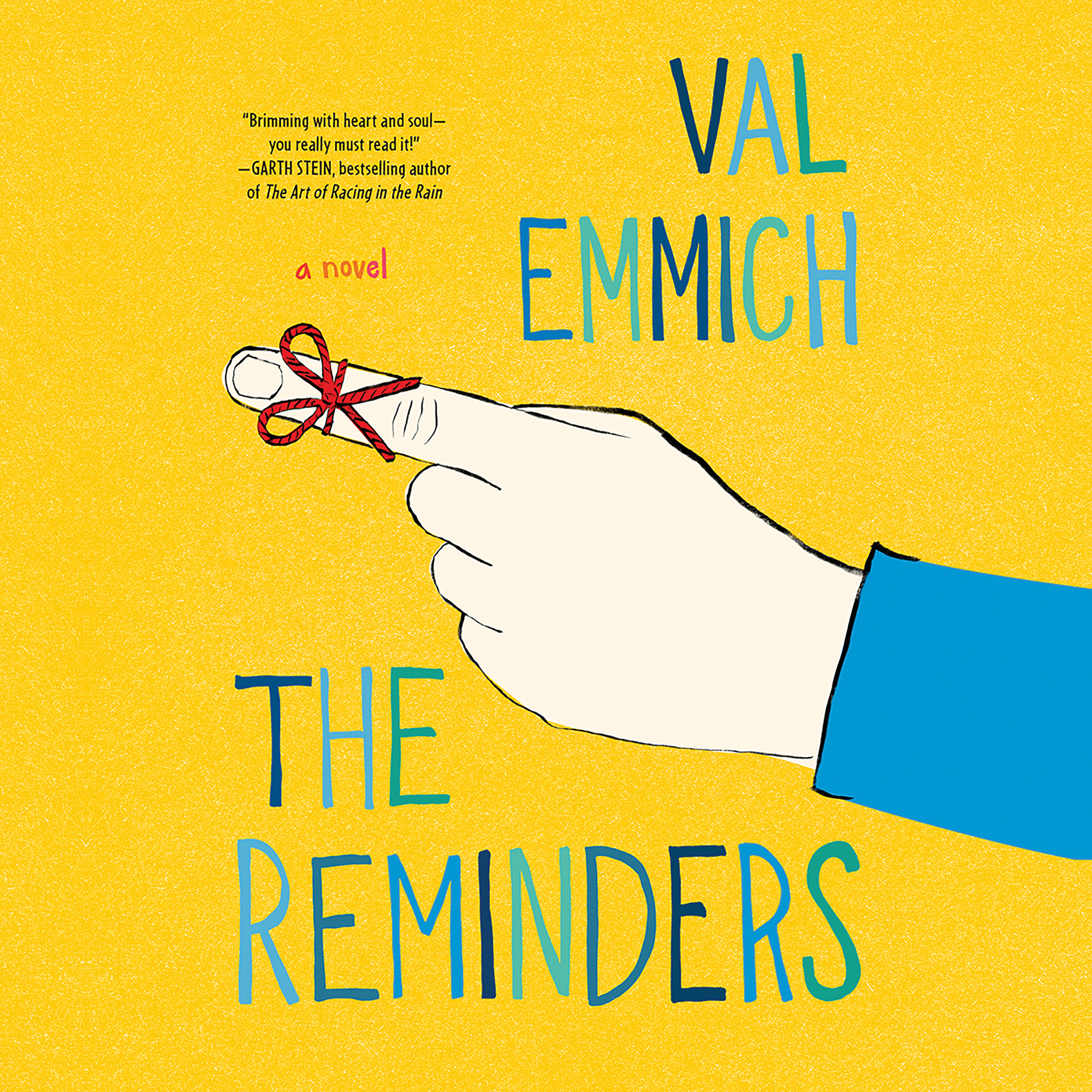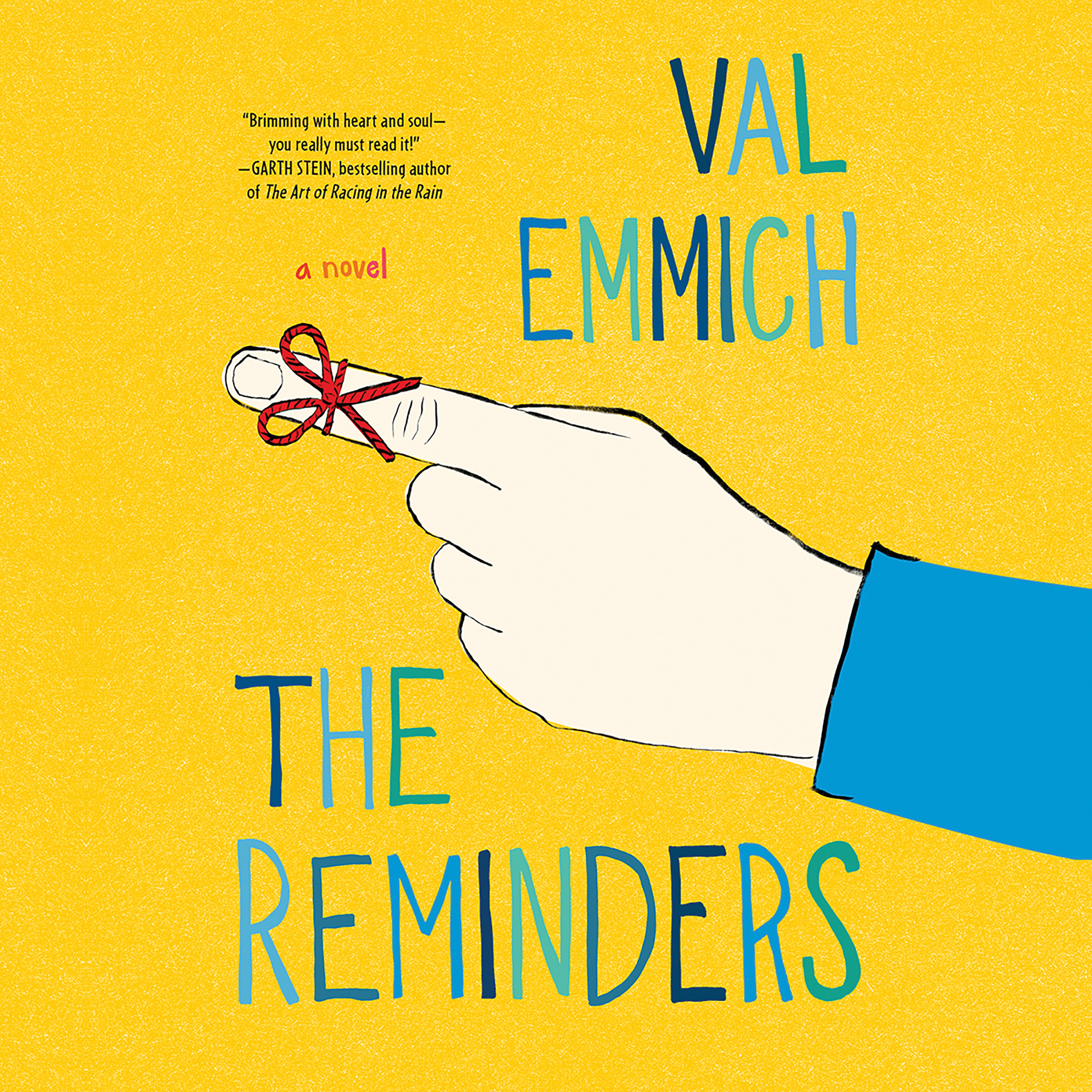 The Reminders by Val Emmich
The Reminders is a perfect reminder (no pun intended) to live life to the fullest and that there is beauty in the world, no matter how bad things get. It's about a husband grief-stricken over his partner's death who manages to find light, comfort, and happiness in an unusual situation.
Heartbroken over the death of his dearly beloved, he sets fire to every physical reminder in the couple's home. Needing a drastic change in his life, he moves from the hysteria of Los Angeles to New Jersey hoping to find peace with the family of an old friend. Instead, he finds Joan, the family's ten-year-old daughter with the rare ability to recall every day of her life in cinematic detail. She can tell you how many times her mother has uttered the phrase "it never fails" within a certain amount of time or what she was wearing on a particular day her grandfather took her fishing. Unknown to Gavin, he and Joan are connected.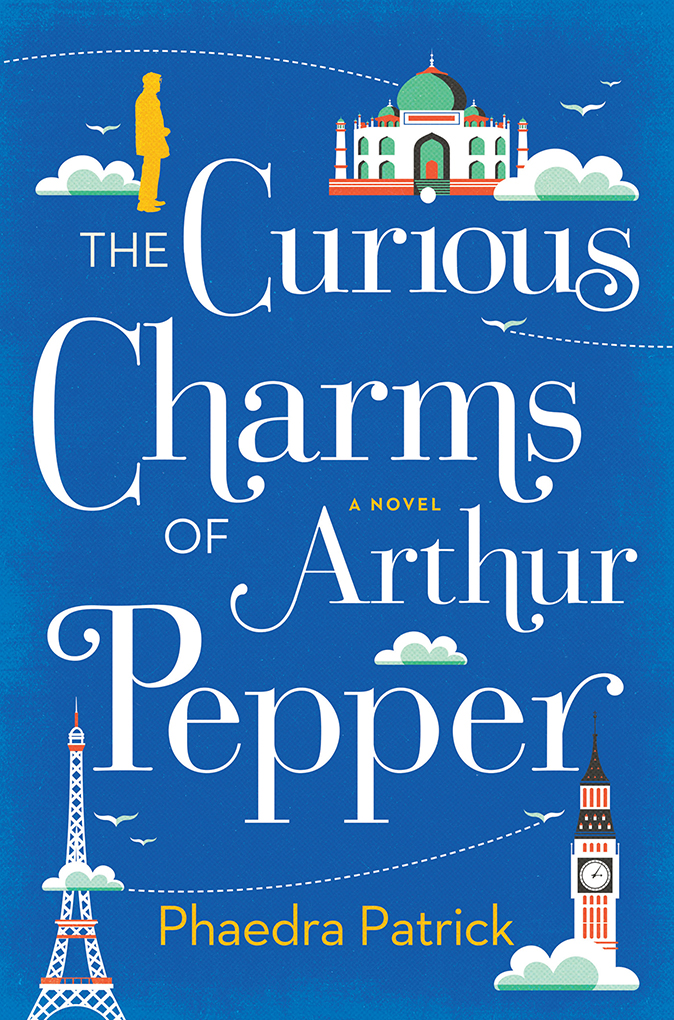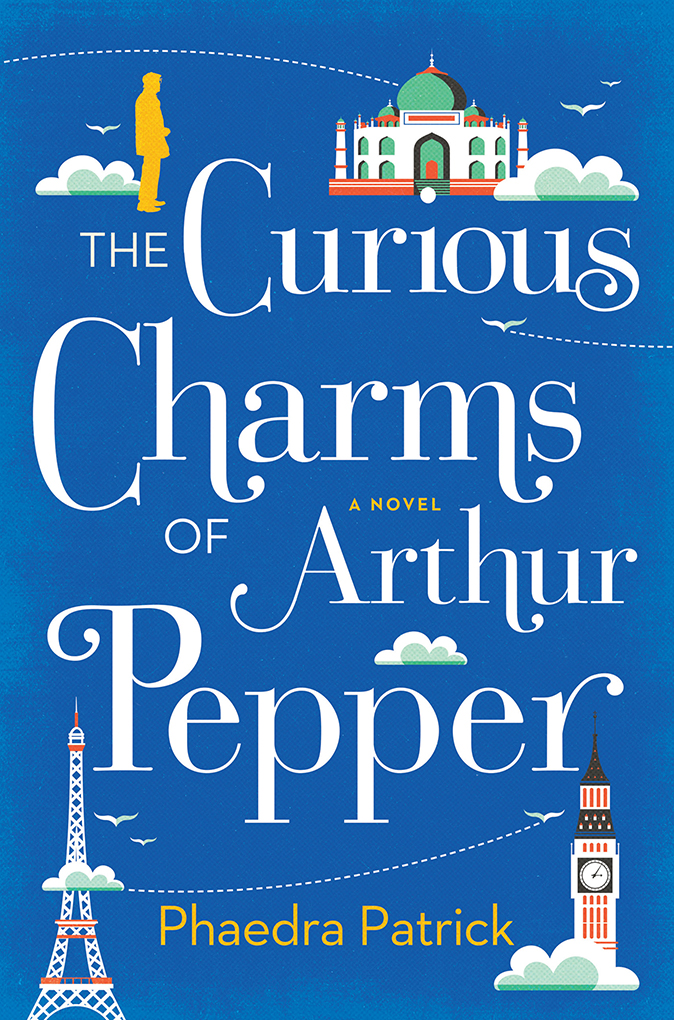 The Curious Charms of Arthur Pepper by Phaedra Patrick
Another book about heartbreak and loss. However, no reason to prepare yourself for the same outcome, because this book has a sweet ending that will have you feeling good.
Arthur Pepper is a sixty-nine-year-old who lives life with the same routine as he did when his wife, Miriam, was alive. He gets up at 7:30 A.M. every morning, dresses in the same gray slacks and mustard sweater vest, waters his fern, and heads to his garden. However, his daily routine is about to change when he discovers an exquisite gold charm bracelet he's never seen before while sorting through Miriam's possessions on the one-year anniversary of her death.
What comes next is a surprising and unforgettable epic quest that takes Arthur from London to Paris and as far as India, all to find out more about the mysterious charm bracelet which holds clues to his wife's secret life before they met.
Thrillers
Looking for more of a suspenseful read for the summer? One that will make action-packed blockbuster hits seem like second-best? Below are you two books that need to be on your must-read list.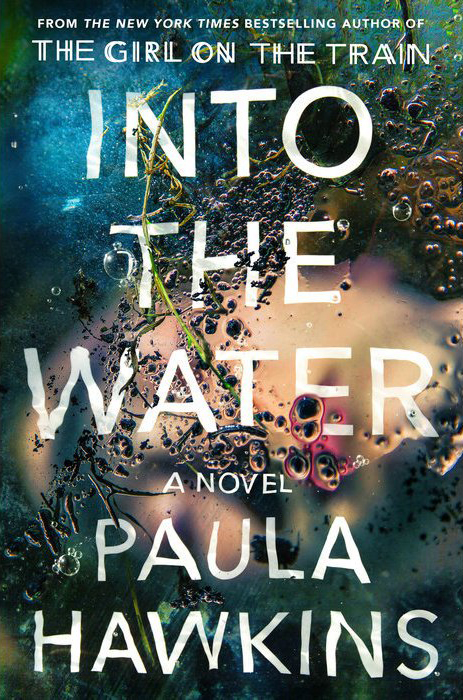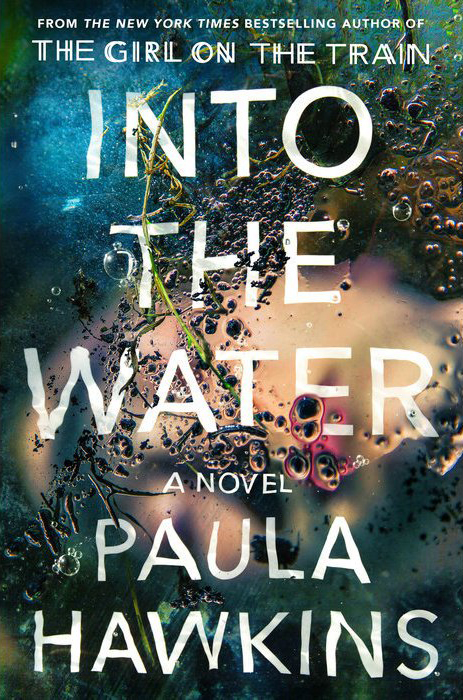 Into The Water by Paula Hawkins
Meet Jules Abbott. She's linked to a mysterious past and a string of unfortunate events. Vowing never to return to the sleepy English town of Beckford after an incident when she was a teenager that tarnished her and her older sister Nel's relationship, it turns out she might have to revoke that promise. Nel is—or was—a successful writer and photographer, which unfortunately ended up in a thread of women found dead in a part of the local river appropriately known as "Drowning Pool." It seems as Beckford has a history dripping with women who've thrown themselves away—or been pushed? It's also a curious town where the citizens know more than what they're letting on, including the police and detectives. Dare to find out what skeletons are lying there?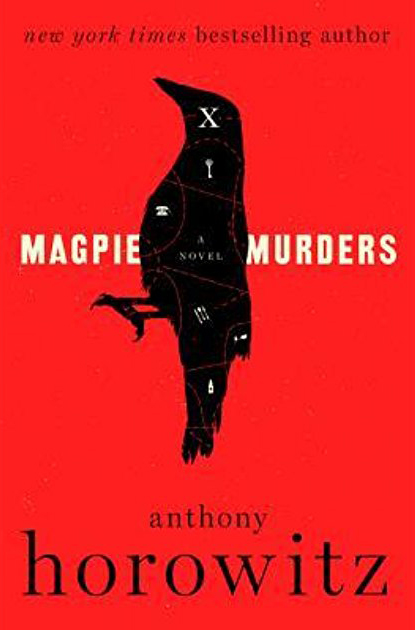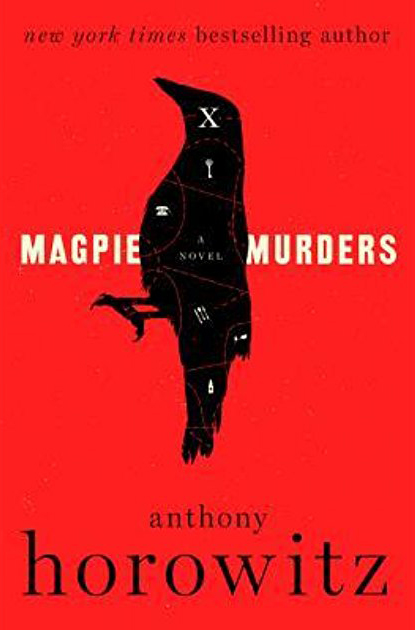 The Magpie Murders by Anthony Horowitz
If you can't resist a good mystery, this riveting thriller might have you binge-reading through the night. The synopsis goes:
"When editor Susan Ryeland is given the manuscript of Alan Conway's latest novel, she has no reason to think it will be much different from any of his others. After working with the bestselling crime writer for years, she's intimately familiar with his detective, Atticus Pund, who solves mysteries disturbing sleepy English villages. An homage to the queens of classic British crime such as Agatha Christie and Dorothy Sayers, Alan's traditional formula has proved hugely successful. So successful that Susan must continue to put up with his troubling behavior if she wants to keep her job.
Conway's latest tale has Atticus Pund investigating a murder at Pye Hall, a local manor house. Yes, there are dead bodies and a host of intriguing suspects, but the more that Susan reads, the more she's convinced that there is another story hidden in the pages of the manuscript: one of real-life jealousy, greed, ruthless ambition, and murder."
Can you figure out the twist in this modern-day mystery?
Sci-fi
Often mistaken for outer-space-only stories, science fiction covers a wide array of adventures. Don't get us wrong. Who doesn't have an interest in extraterrestrial subjects? But this summer, we'd like you to broaden your horizons when it comes to sci-fi, because with this genre, anything is possible.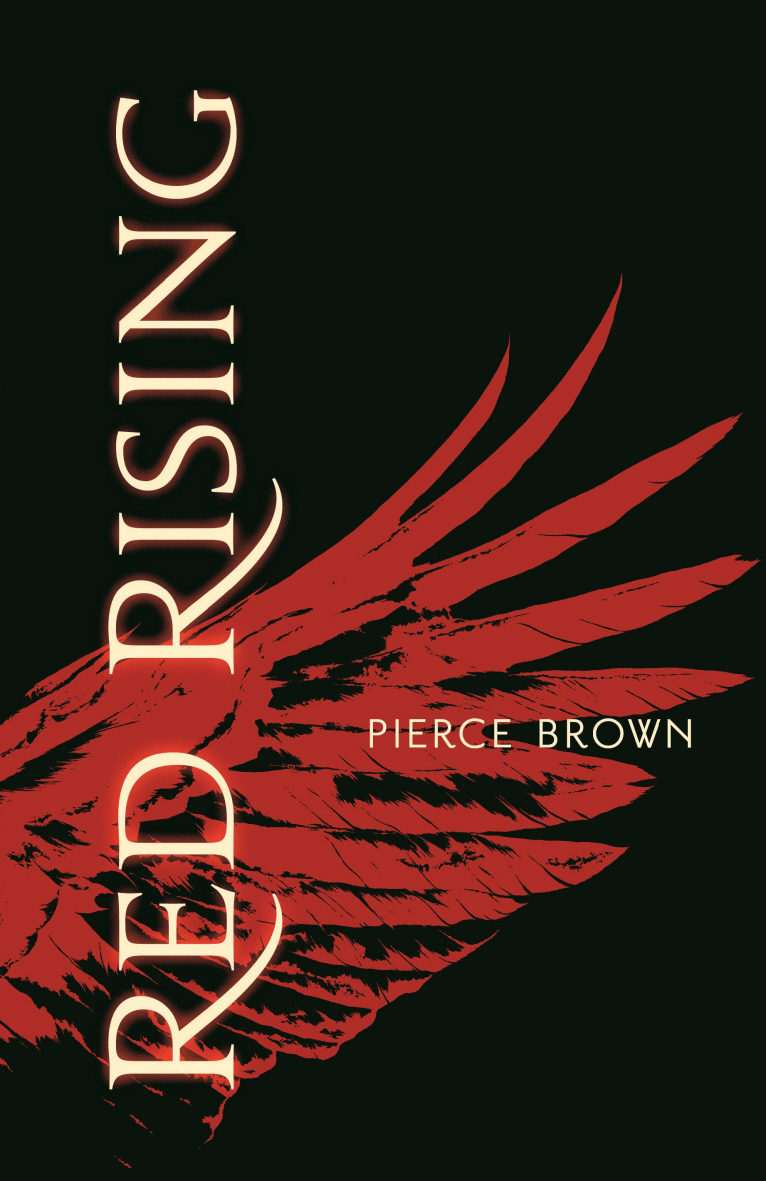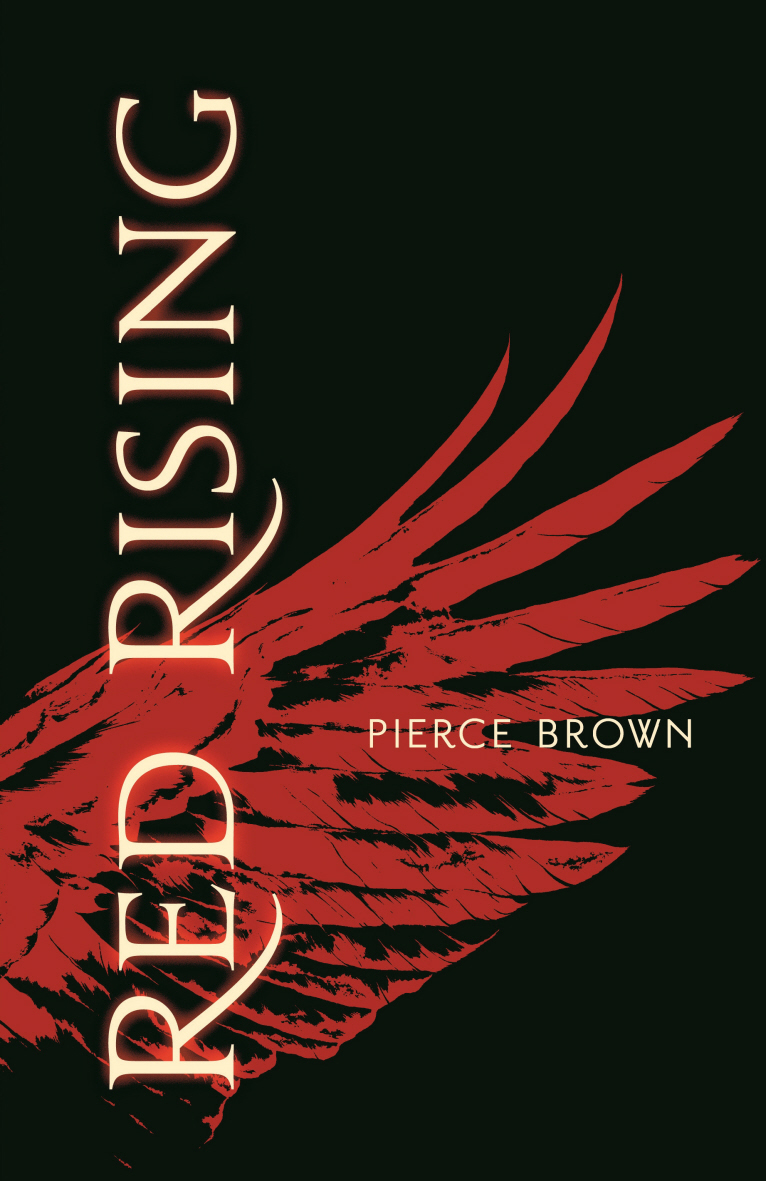 Red Rising by Pierce Brown
Not a newly released book, but it still makes for an exhilarating read. If you're into adventure, then you're in for a heart-pounding ride. It's well into the future, and society has divided itself into a color-coded system. Darrow is a Red, which is the lowest caste. Like his fellow Reds, he works all day, believing that he and his people are making the surface of Mars livable for future generations. Living an honest life, trying to make it world a better place for his children, he soon discovers humanity reached the surface generations ago. In other words, he and the Reds are nothing more than slaves to the decadent ruling class.
Longing for justice and driven by the memory of his lost love, Darrow sacrifices everything to infiltrate the legendary institute, a proving ground for the dominant Gold caste, where the next generation of humanity's overlords struggle for power.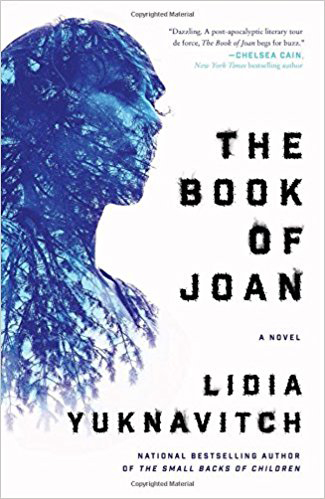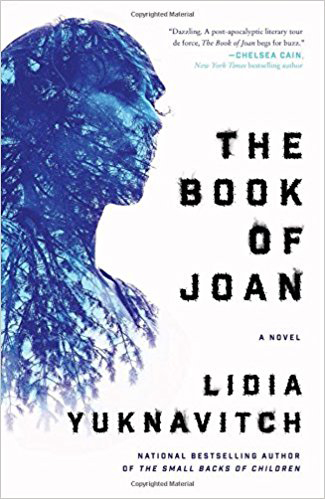 The Book of Joan by Lidia Yuknavitch
When you think post-apocalypse, what do you picture? Lidia Yuknavitch paints a picture of the world she imagines:
"In the near future, world wars have transformed the earth into a battleground. Fleeing the unending violence and the planet's now-radioactive surface, humans have regrouped to a mysterious platform known as CIEL, hovering over their erstwhile home. The changed world has turned evolution on its head: the surviving humans have become sexless, hairless, pale-white creatures floating in isolation, inscribing stories upon their skin.
Out of the ranks of endless war rises Jean de Men, a charismatic and bloodthirsty cult leader who turns CIEL into a quasi-corporate police state. A group of rebels unites to dismantle his iron rule—galvanized by the heroic song of Joan, a child-warrior who possesses a mysterious force that lives within her and communes with the earth. When de Men and his armies turn Joan into a martyr, the consequences are astonishing. And no one—not the rebels, Jean de Men, nor even Joan herself—can foresee the way her story and unique gift will forge the destiny of an entire world for generations.
A riveting tale of destruction and love found in the direst of places—even at the extreme end of post-human experience—the extraordinarily gifted Lidia Yuknavitch has written a fierce heroine like no other. The Book of Joan is an explosive work of fiction that considers what it means to be human, the fluidity of sex and gender, and the urgency of art as a means for survival."
There's still a month left of summer for you to indulge in one or all of these books! Feel free to contact us at info@VIEmagazine.com to share your thoughts on the book or books you read and leave your suggestions below for the next must-read book of the year!
---