Tonino Lamborghini Celebrates Grand Opening in Las Vegas
---
February 25, 2020
By Bebe Barefoot | Photography courtesy of Tonino Lamborghini Las Vegas
Sleek yet opulent. Elegant yet bold. World-class, yet true to its roots. The Lamborghini family has managed to merge these seeming opposites since 1963. That's when Ferruccio Lamborghini, already a successful entrepreneur and manufacturer, forged head-on—like the "raging bull" that he chose as his logo—into the luxury sports car business and made his family name recognizable in all corners of the globe.
The Lamborghini family no longer makes the cars that bear its name. However, they are certainly still in the luxury business, thanks to the lifestyle brand launched in 1981 by Ferruccio's son, Tonino. The younger Lamborghini had a passion for mechanics and design, so men's watches were a natural first step as he developed his eponymous brand, sold in Europe at small, exquisitely designed boutiques. Earlier this month, the company reached a significant milestone when it launched its first flagship store in the United States. Tonino Lamborghini Las Vegas is a gorgeous jewel-box of a shop located inside the storied Caesar's Palace.
A joint venture between Tonino Lamborghini and Desire Fragrances, Inc., which holds the official license for Tonino Lamborghini's global fragrances, the shop sells T-shirts, accessories such as sunglasses, key rings, and leather bags, men's fragrances, and, of course, watches. The brand is also adding more items for women, including T-shirts, a few casual jewelry pieces, and a new women's fragrance, Ginevra.
"Women like strong names," says Monika Rancsova, who manages Tonino Lamborghini Las Vegas, "and Lamborghini is a strong name." Rancsova is no stranger to luxury brands, having moved to Las Vegas twelve years ago to open the Christian Dior store at Bellagio, where she remained until accepting the position with Tonino Lamborghini.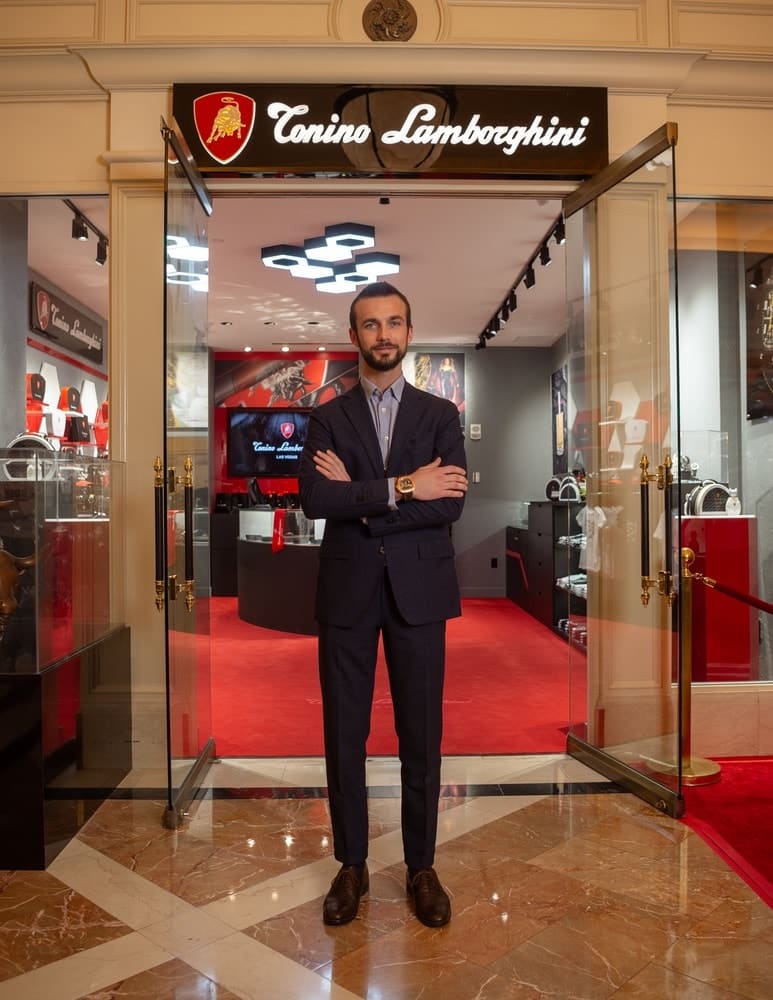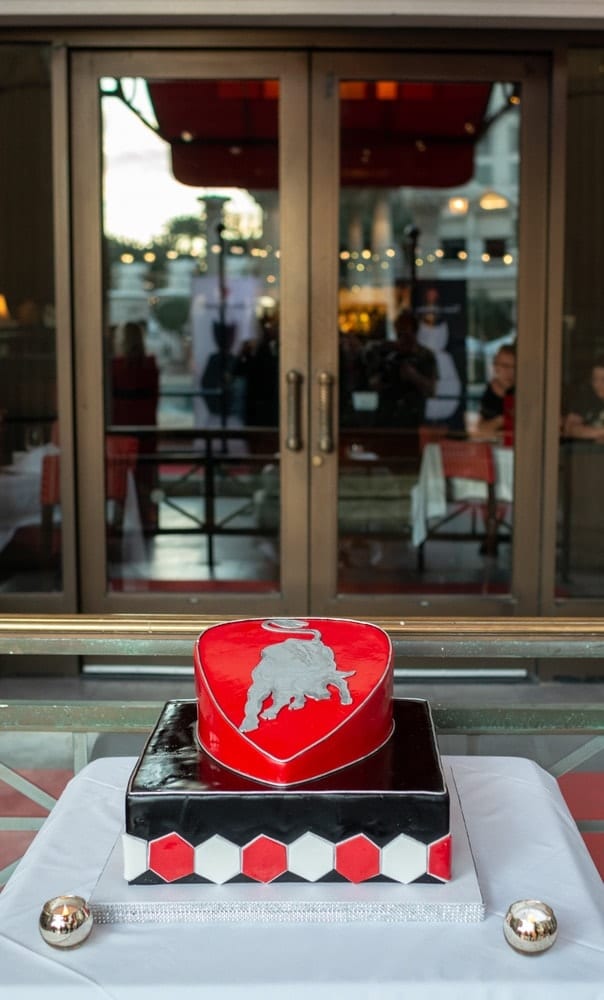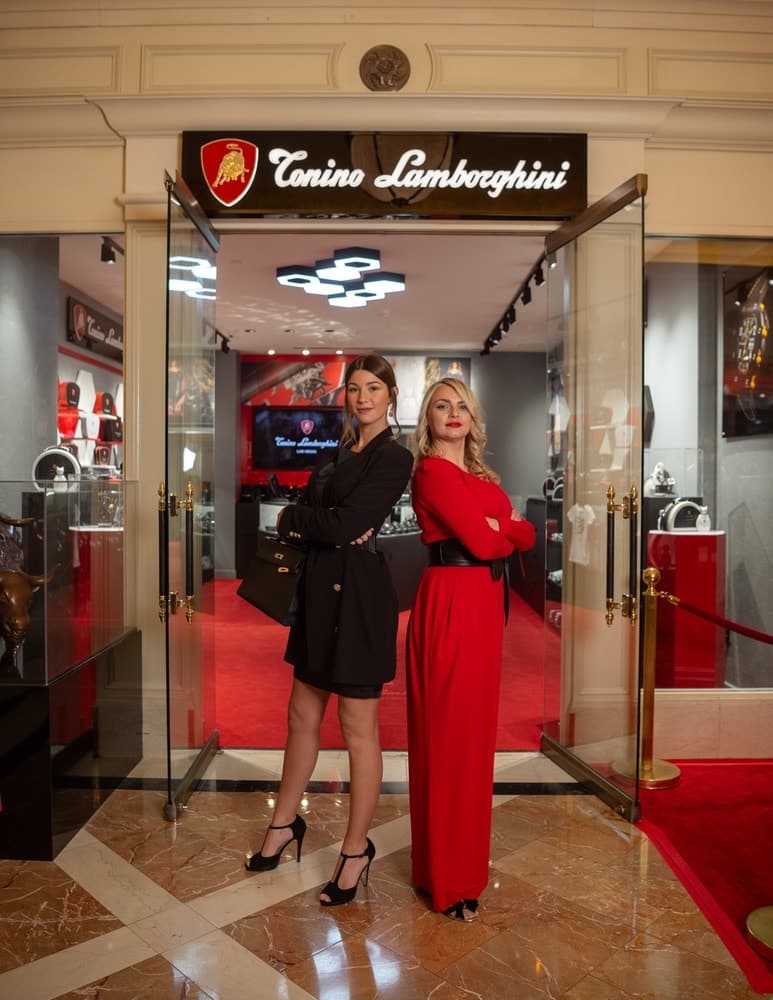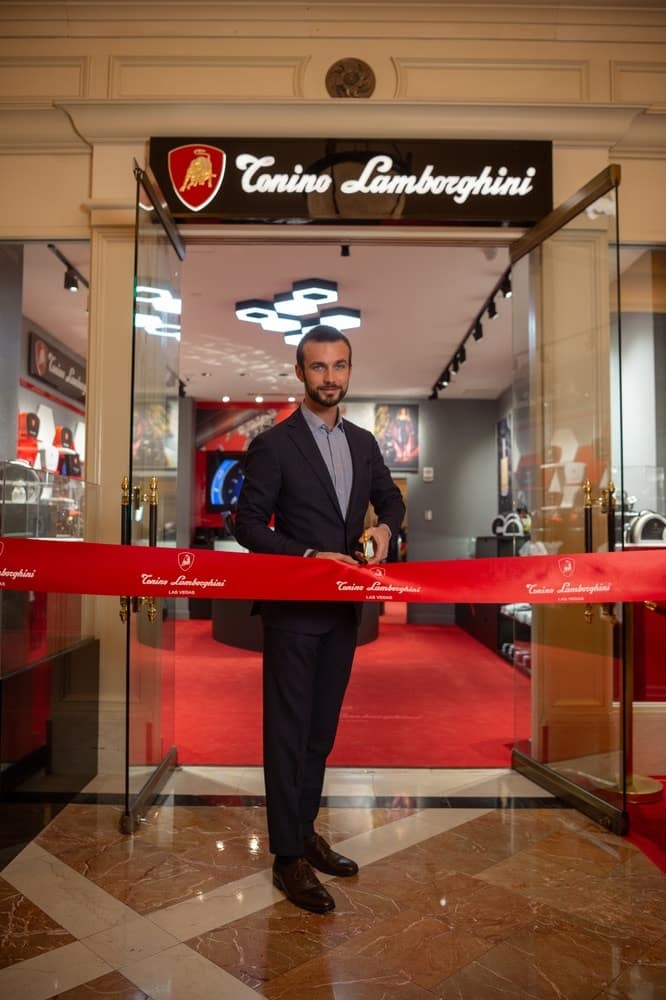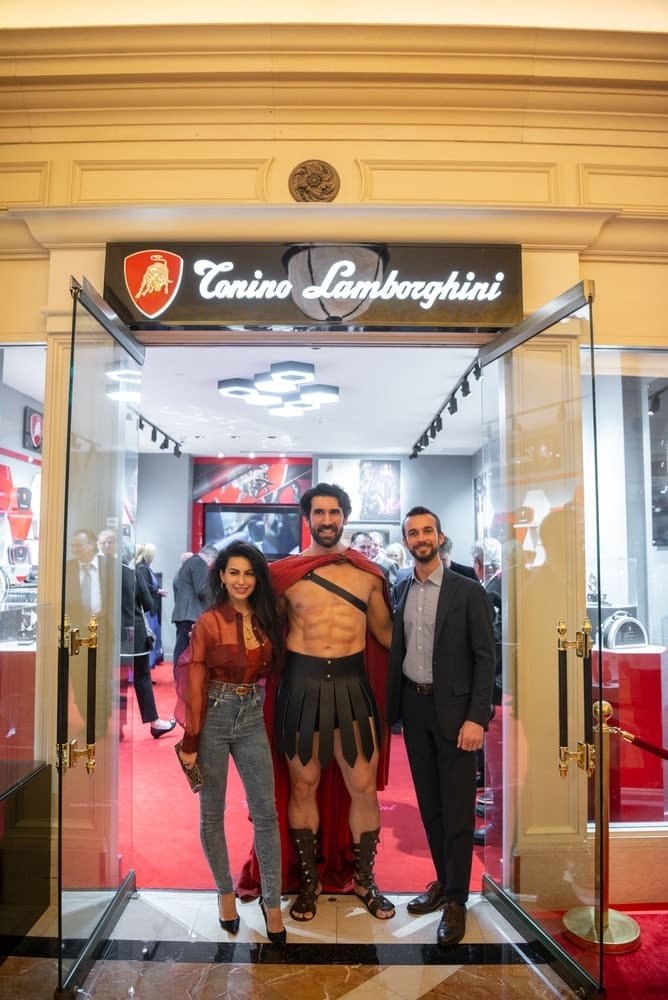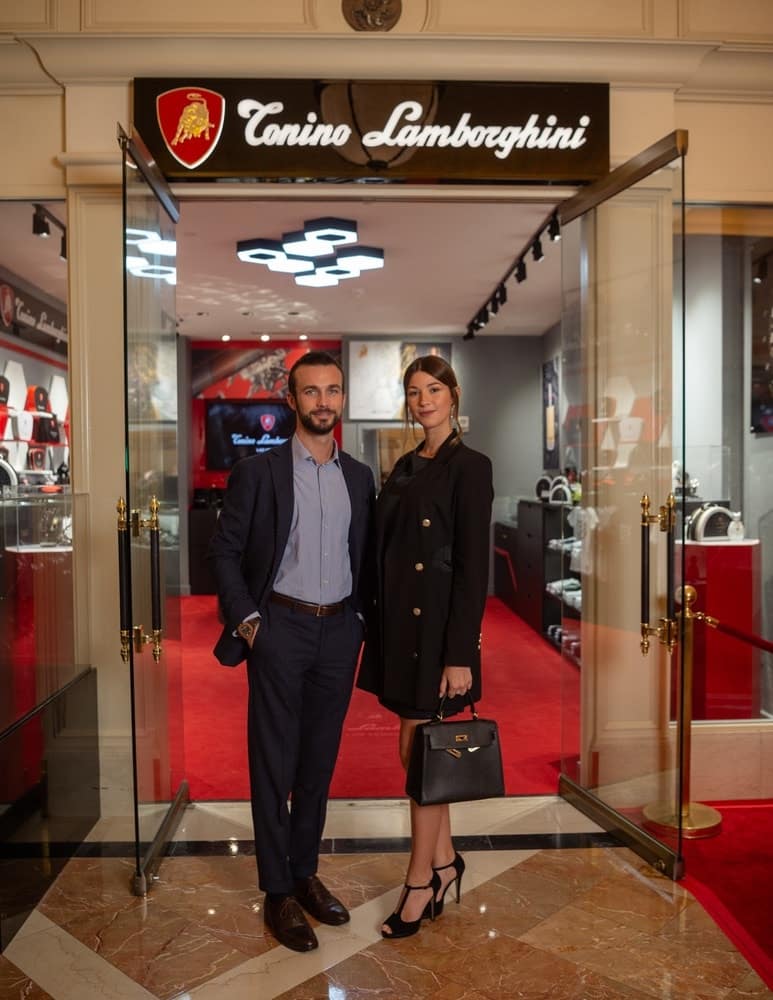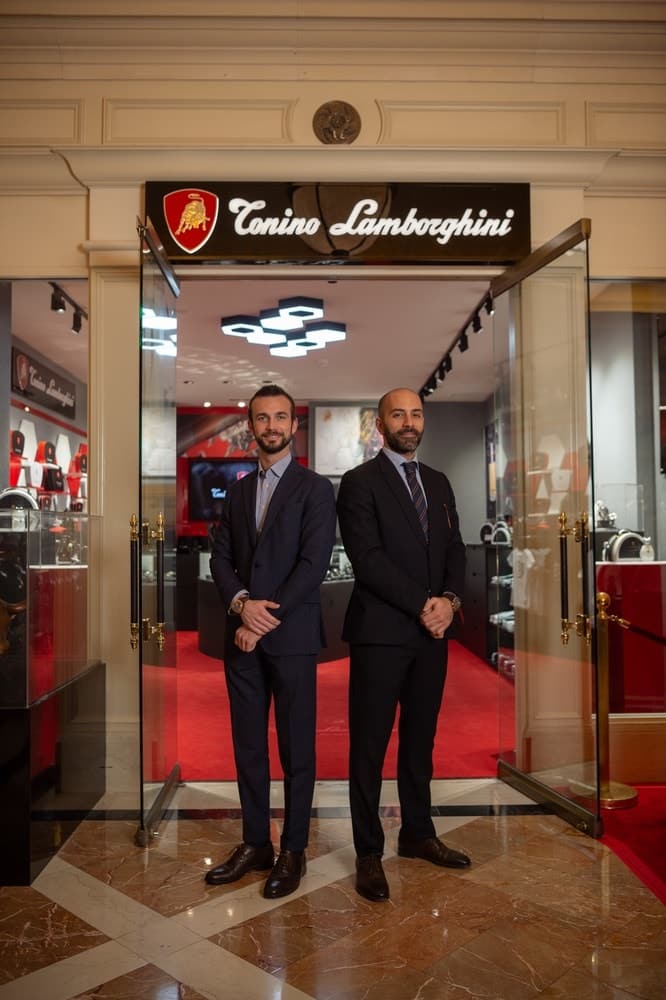 In fact, the new women's fragrance shared the spotlight with the spectacular boutique during a February 21 grand opening and ribbon-cutting ceremony at the new space, followed by a VIP cocktail reception on the terrace at RAO, a restaurant inside Caesar's Palace. During the reception, Lamborghini and Desire introduced Ginevra with great fanfare as two ballerinas performed a dance. Their costumes mimicked the two Ginevra choices—white, soft, and ethereal for the "day" fragrance, and black, bold, and sophisticated for the "night" fragrance. A video showcasing Ginevra played in the background, and it introduced a sleek, strong, and elegant cat logo that will be a perfect companion to Lamborghini's iconic bull.
Ferruccio Lamborghini, Tonino Lamborghini's son and the company's CEO, was on hand for the launch. He shares not only his grandfather's name but also his passion and vision. Keenly in tune with the zeitgeist, Ferruccio is full of ideas and plans for the company's twenty-first-century incarnation as well as its expansion into the American market, and he thinks Las Vegas is the perfect place to start.
"When we decided to open a flagship in the US, there was no question that it would be in Las Vegas. We are so pleased to introduce our products here," he says.
Rancsova is confident that the new products will be successful, but also has great faith in Tonino Lamborghini's watches, the brand's original luxury lifestyle offering.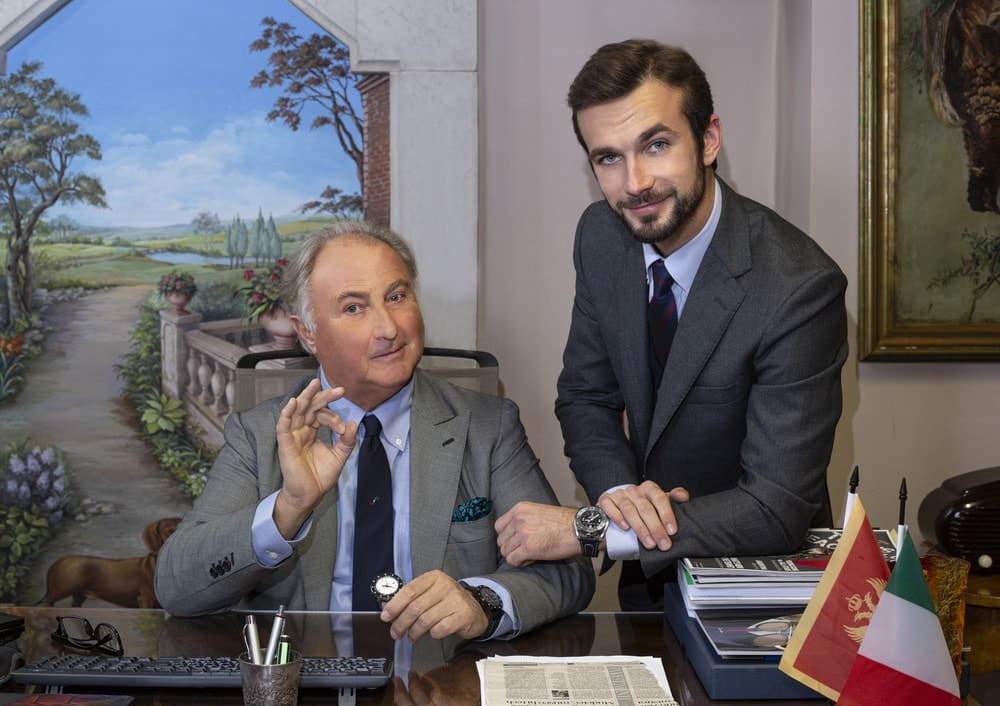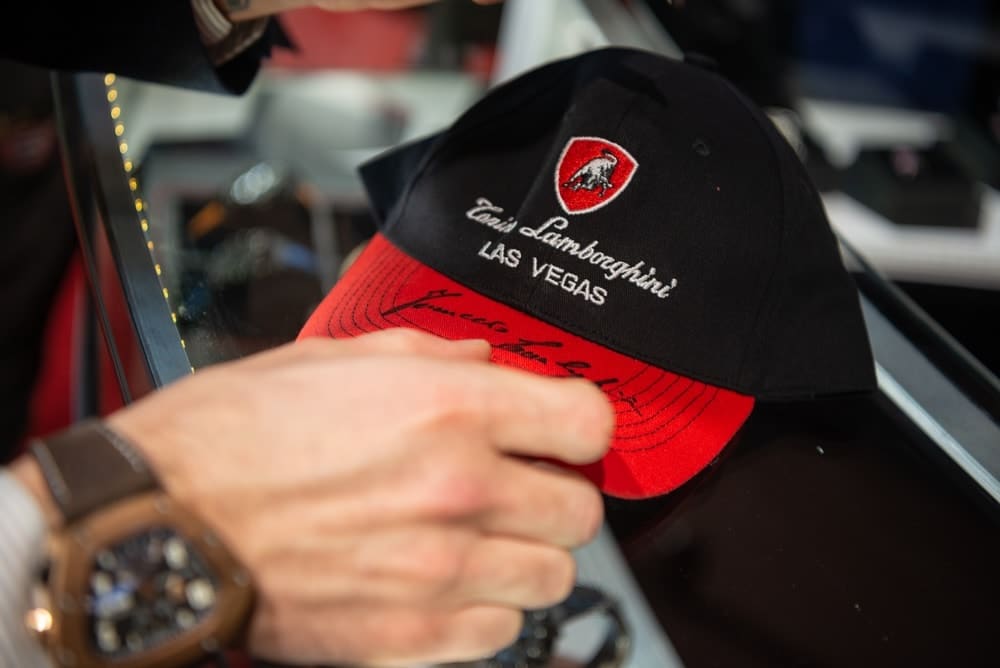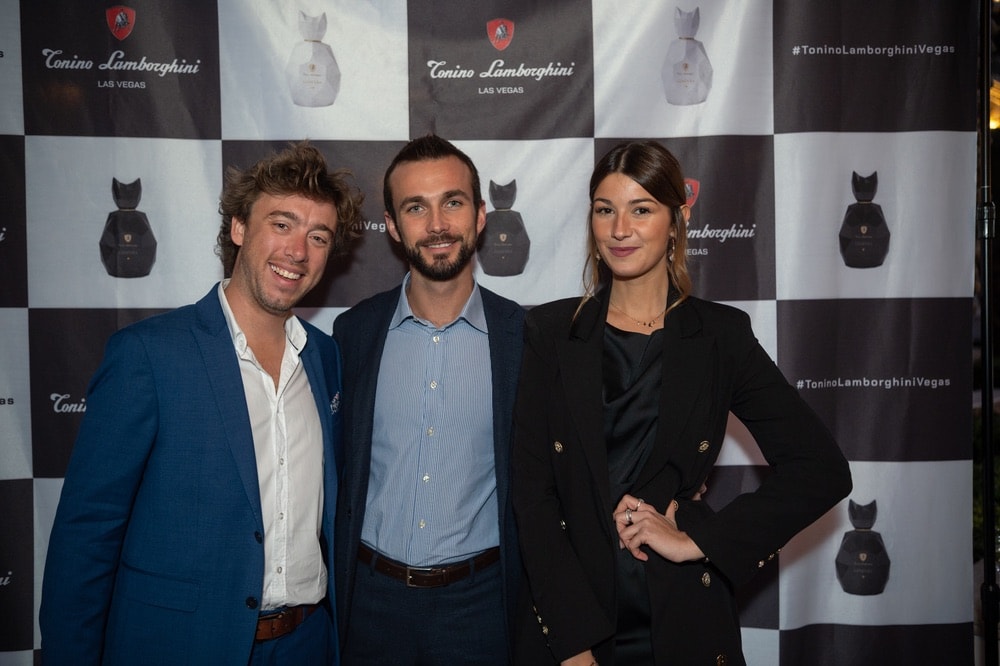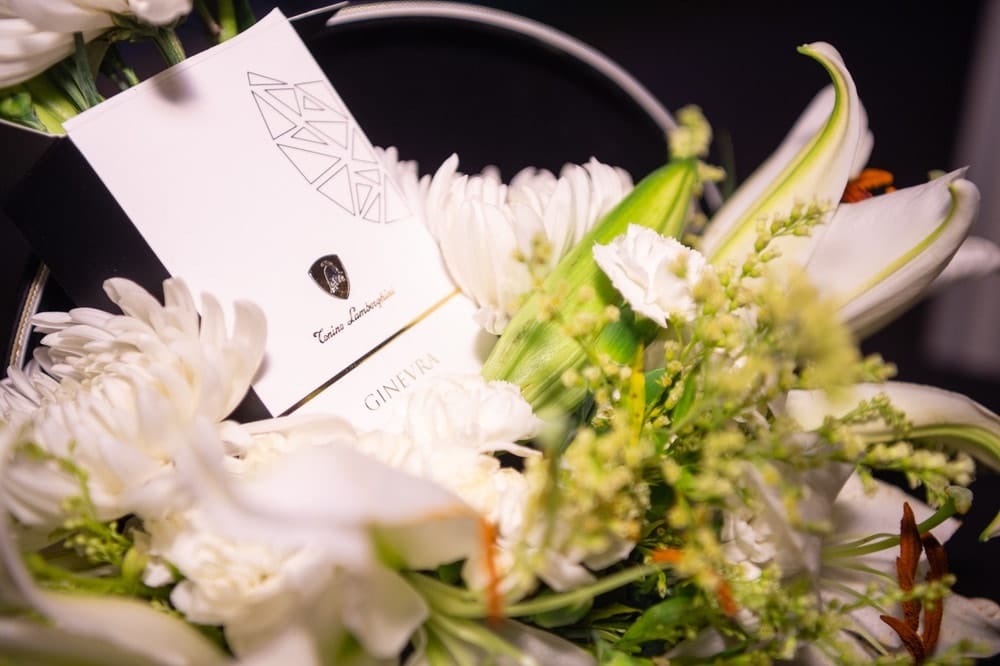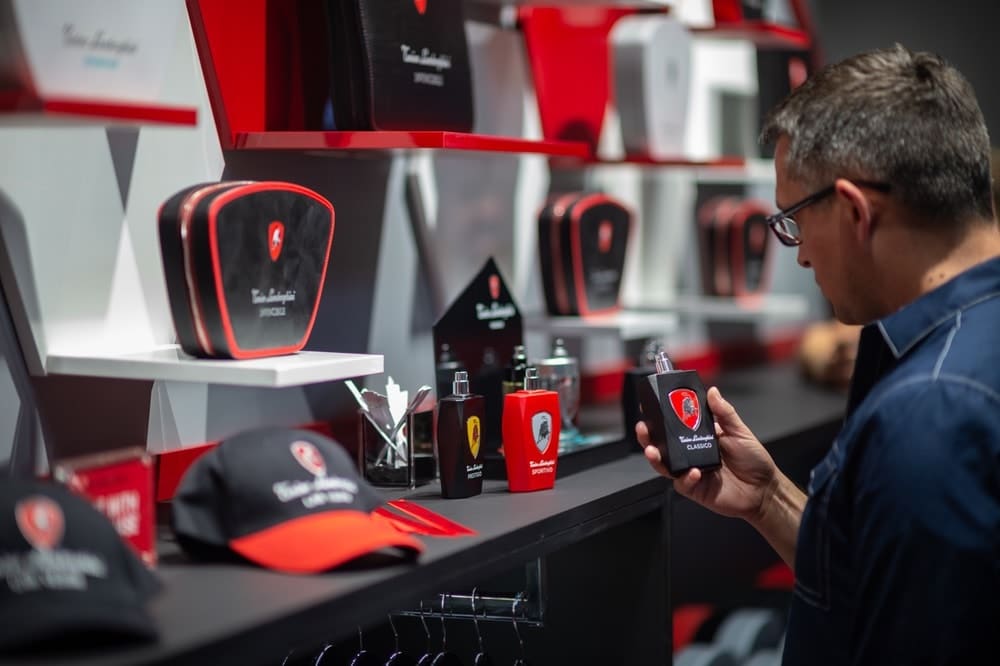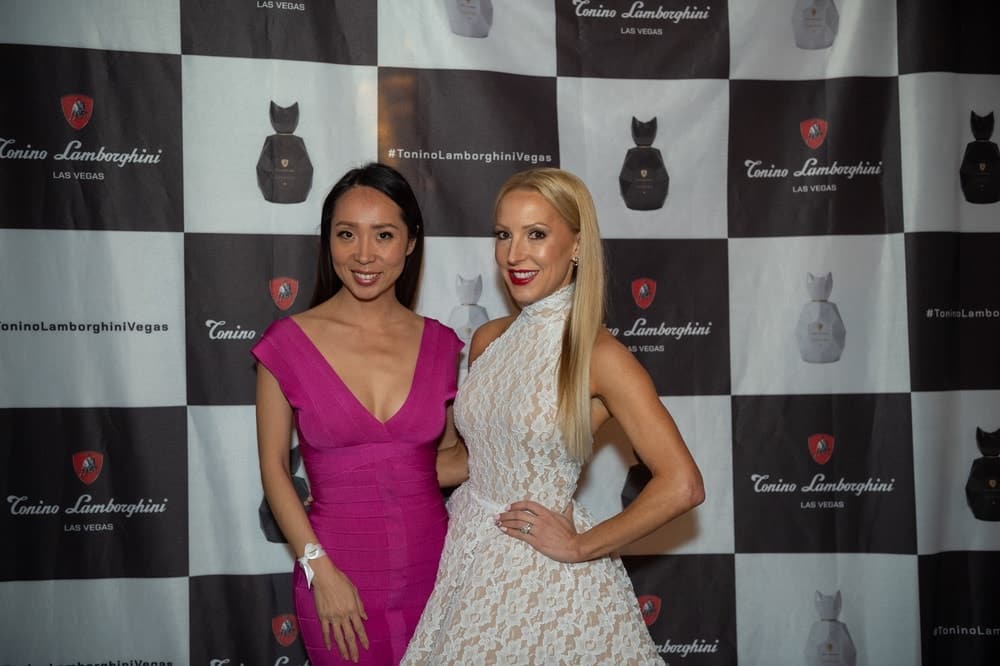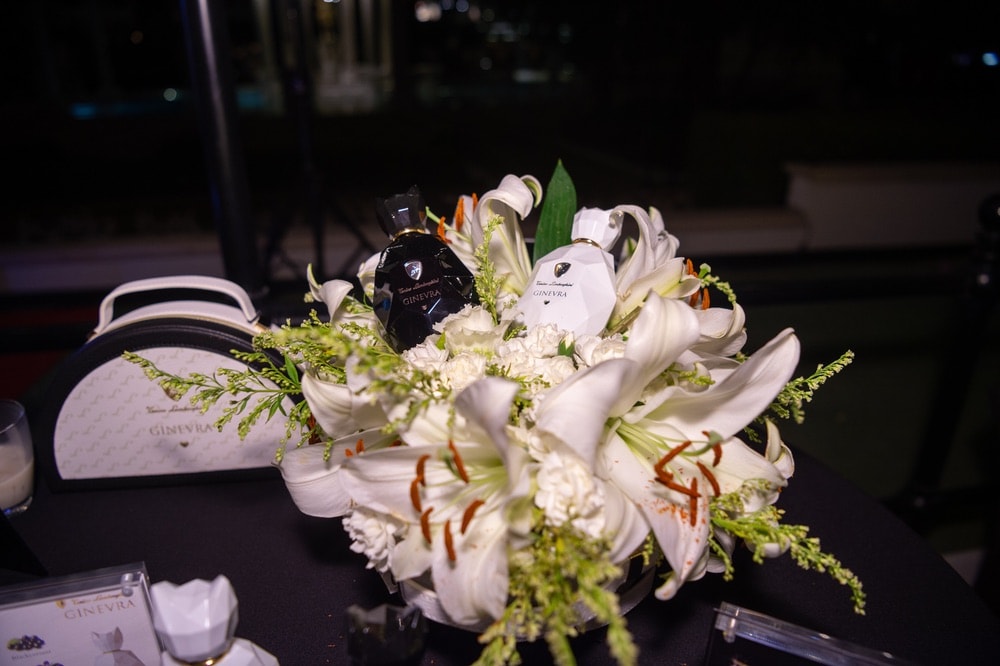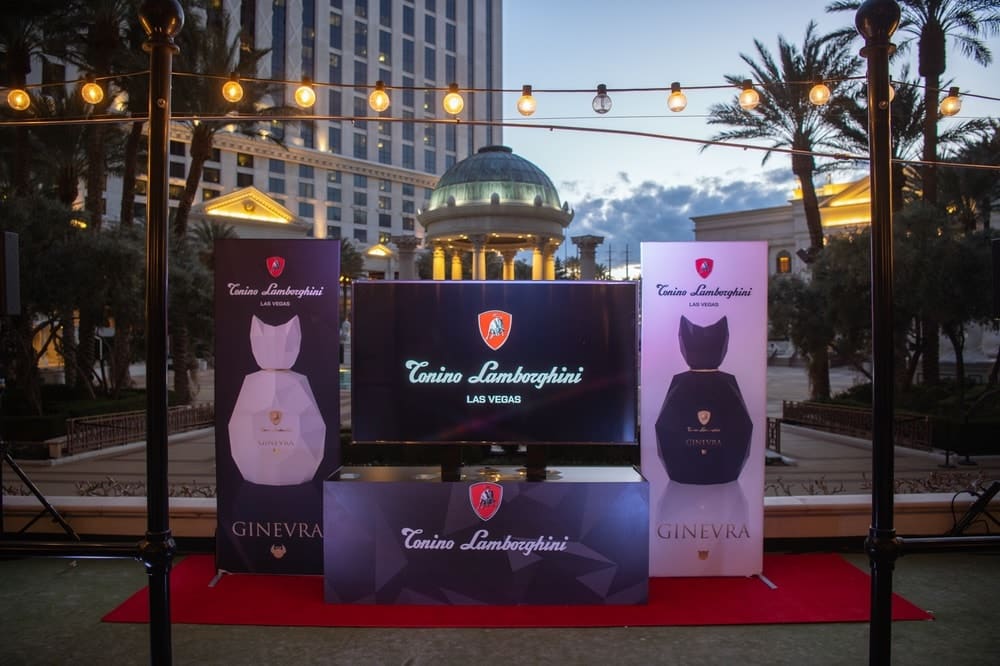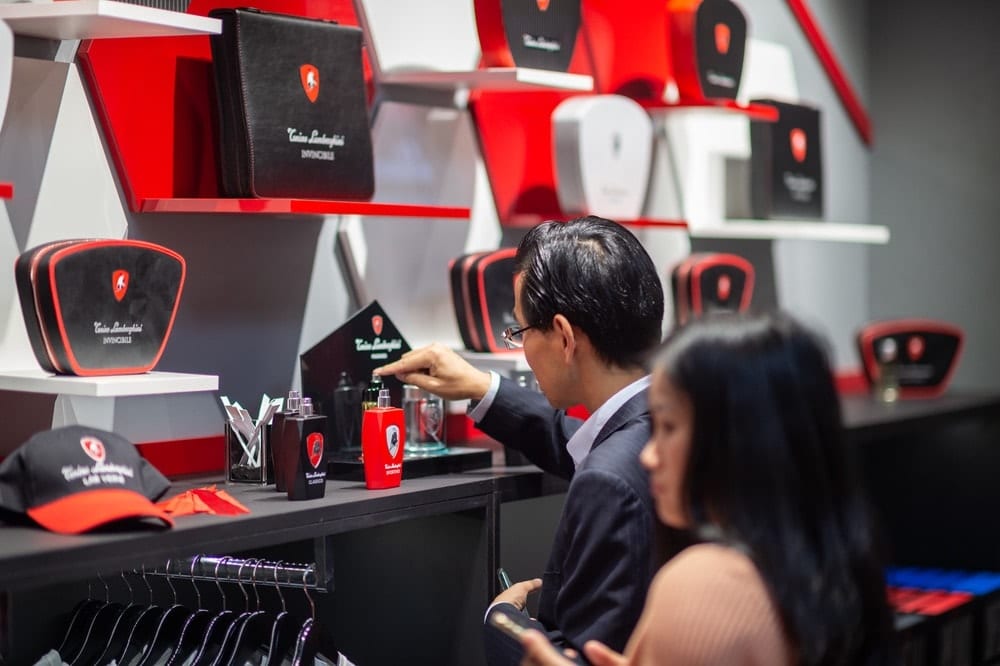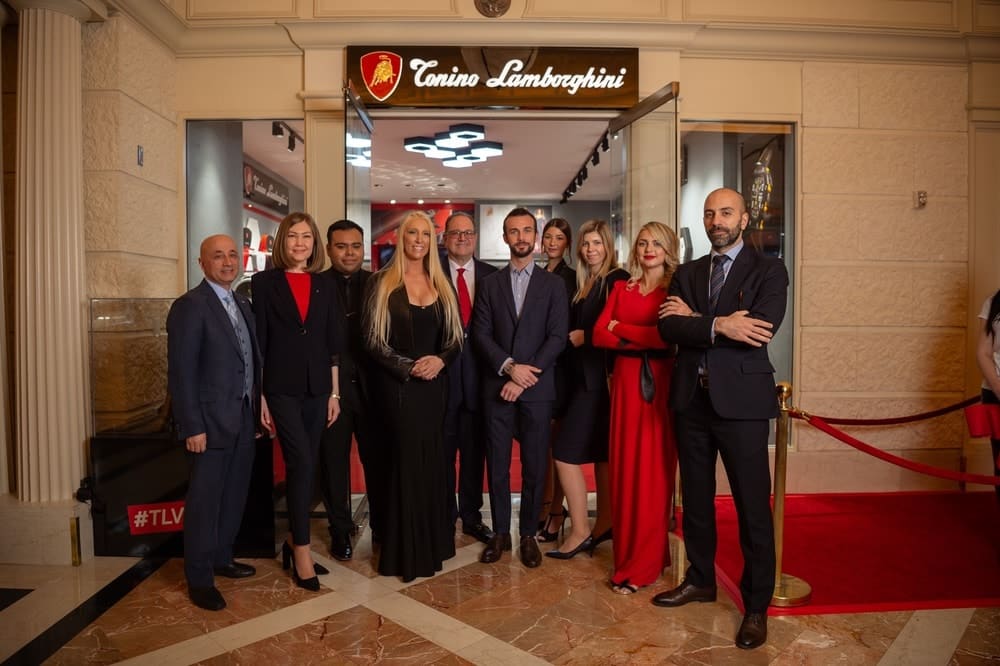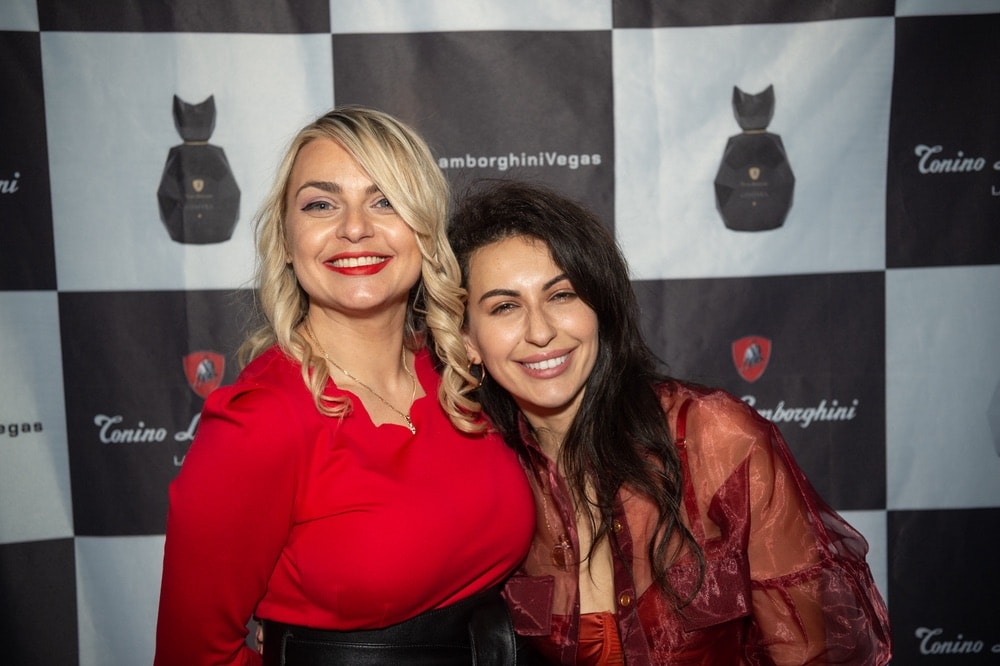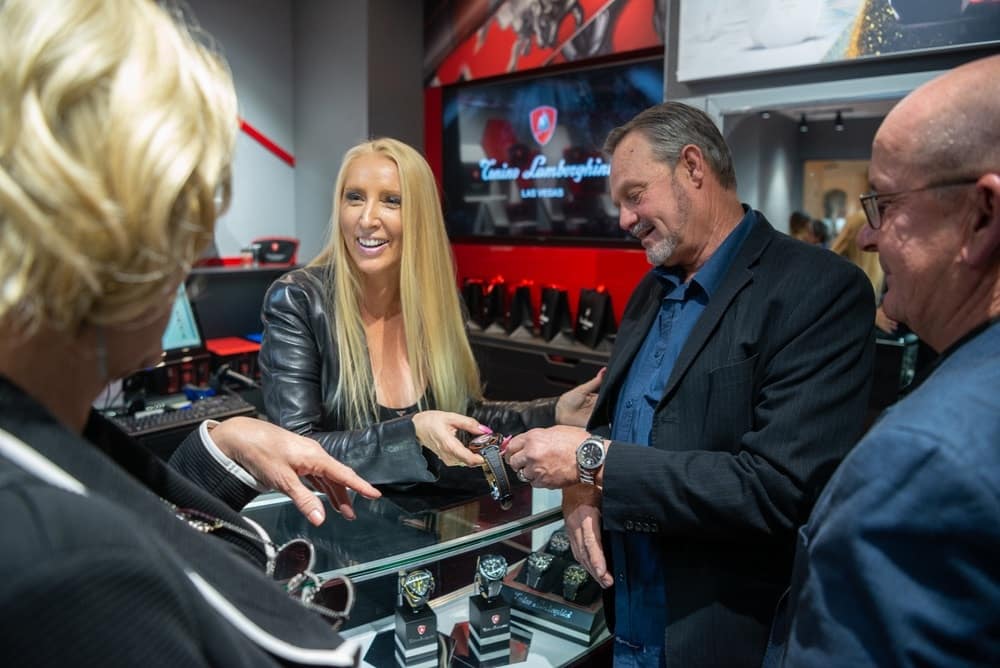 "The watches are going to be huge," she says. "There are styles that haven't even been available in the US until now. I am so thrilled to be a part of this."
Antonio Lemma, President of Desire Fragrances, Inc., agrees: "We plan to make a major entrance on the shopping scene in Las Vegas and the US by creating a truly authentic Italian experience. Tonino Lamborghini is an exquisite brand. We want to inspire shoppers and tourists from around the world by inviting them into the authentic Italian lifestyle through the highest quality product, offering exceptional customer service and a true dolce vita experience."
Art director and Global marketing manager of Desire Fragrances, Olesya Ianovitch, will continue marketing the US launch in the coming months. "We are delighted to enter the US market through the spotlight retail space at the Caesar's Palace in Las Vegas," she says. "Our marketing, interactive, and social media activity will be highly engaging to further create the ultimate Italian experience of the iconic brand Tonino Lamborghini crafted."
For Tonino Lamborghini, the distinctly Italian experience goes beyond his brand and into the realm of cultural heritage.
"With our partner, Desire Fragrances, we chose our first store in the US to be at Caesar's Palace because it takes us back to the grandeur of Rome and our original Italian roots," he says. "Our fragrances and body-care line are meant for a clientele that is not afraid to be at the center of attention and, just like the sparkling city that will host the shop, loves to shine and stand out amongst a big crowd."
Visit LamborghiniFragranza.com and DesireFragrances.net to learn more.
---