The North Face x Gucci Bring High Fashion Outdoors
---
January 22, 2021
By Emme Martin | Photography courtesy of Gucci
Two of our favorite brands have joined for the highly anticipated collaboration of our dreams, and we were not disappointed. The North Face and Gucci have collided—in a good way—with a collection that marries Gucci's luxurious and contemporary flair with The North Face's rugged and outdoorsy style. The collection contains menswear and womenswear, as well as outdoor recreation pieces including tents and sleeping bags. It's fresh, fashionable, and practical so you can be the chicest one on the mountain! Peep the campaign video that showcases Gucci models on an extravagant adventure looking pretty great, if we do say so ourselves. It has a nostalgic spark that perfectly captures the spirits of both fashion and adventure.
The color scheme takes us right back to the 1970s, the decade that inspired the collection. The North Face has been around since 1966, so this collection pays homage to its roots. Gucci, which has been around since 1881, contributes by implementing its innovative and bold aesthetic into the clothes. The vibrant colors and whimsical florals make each piece hard to miss. The floral prints are fitting for the intention of the collection, bringing the wearer back to nature. They have everything you need for your next climbing adventure, such as backpacks, belt bags, a tent, and a sleeping bag straight out of any outdoor-loving fashionista's dreams.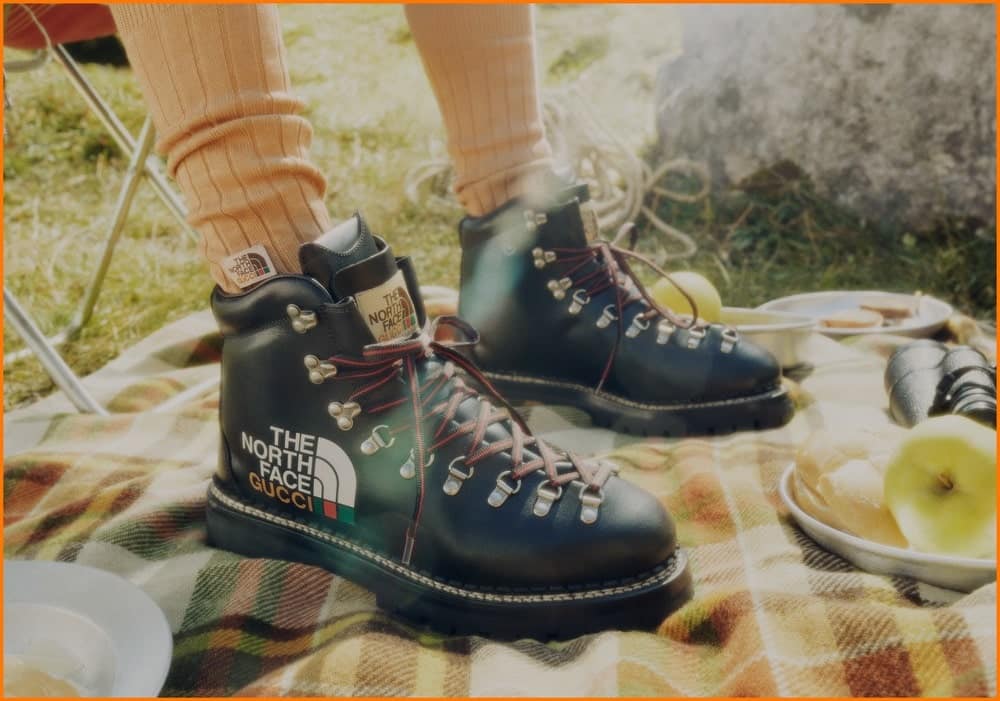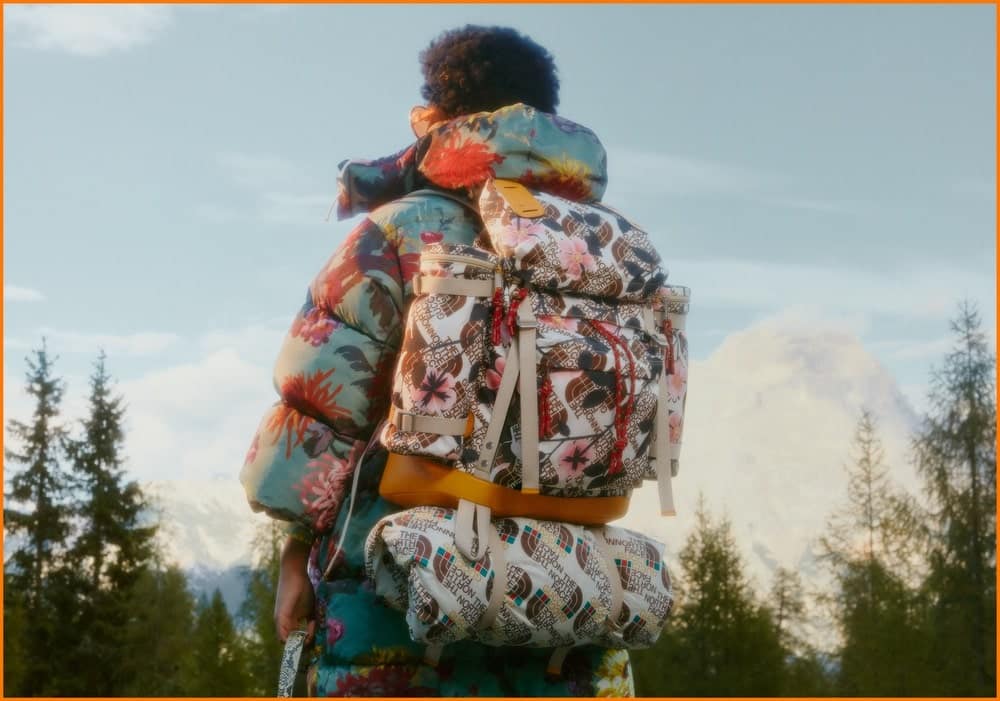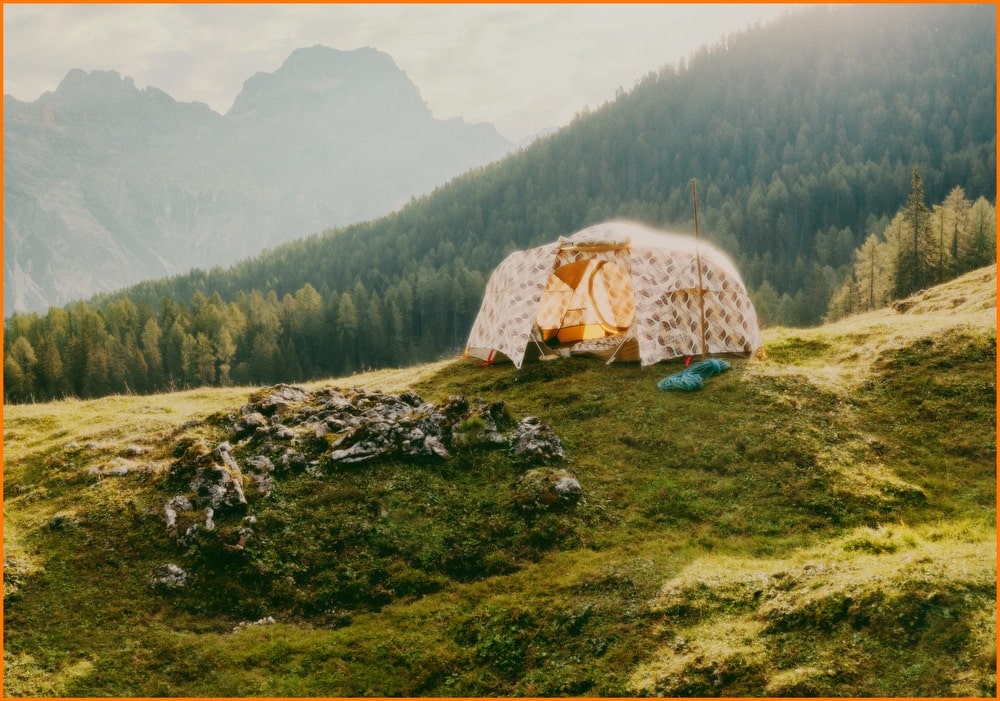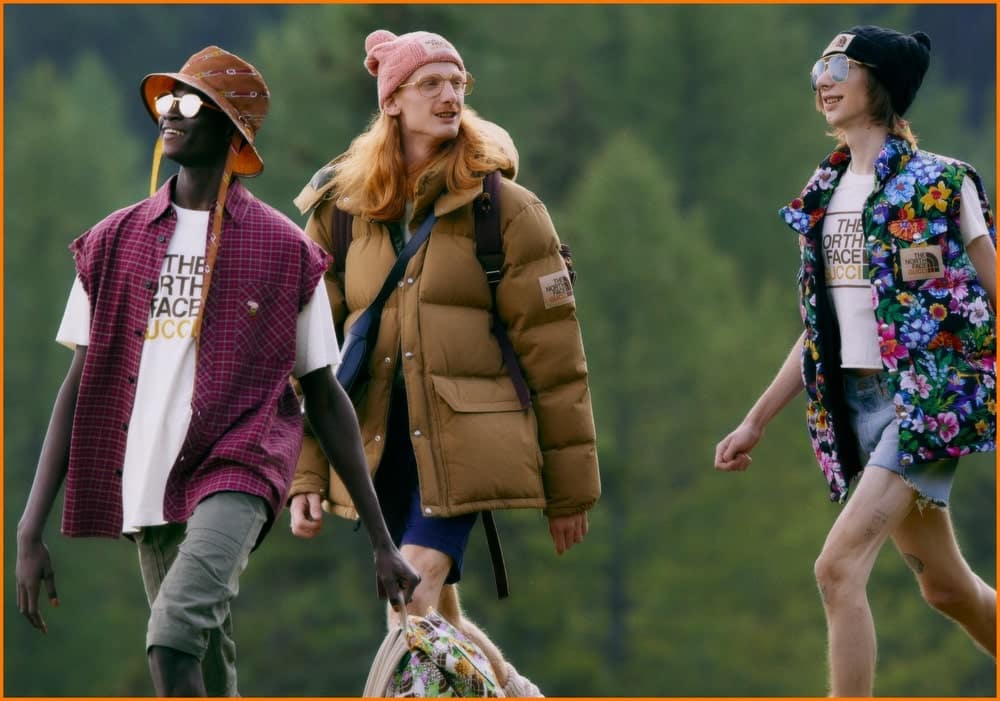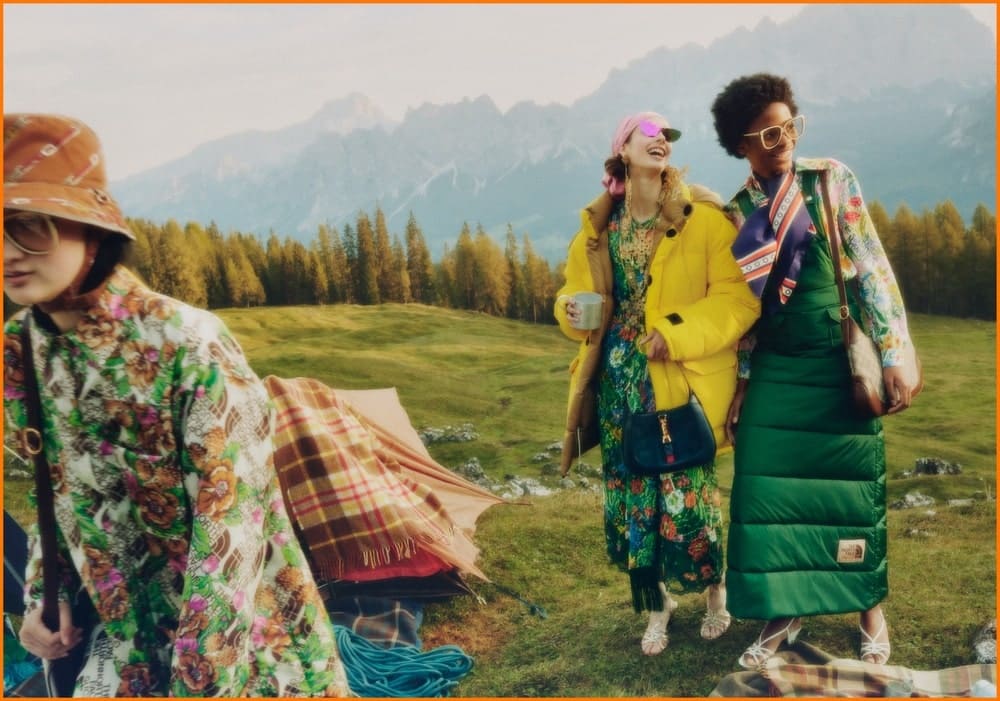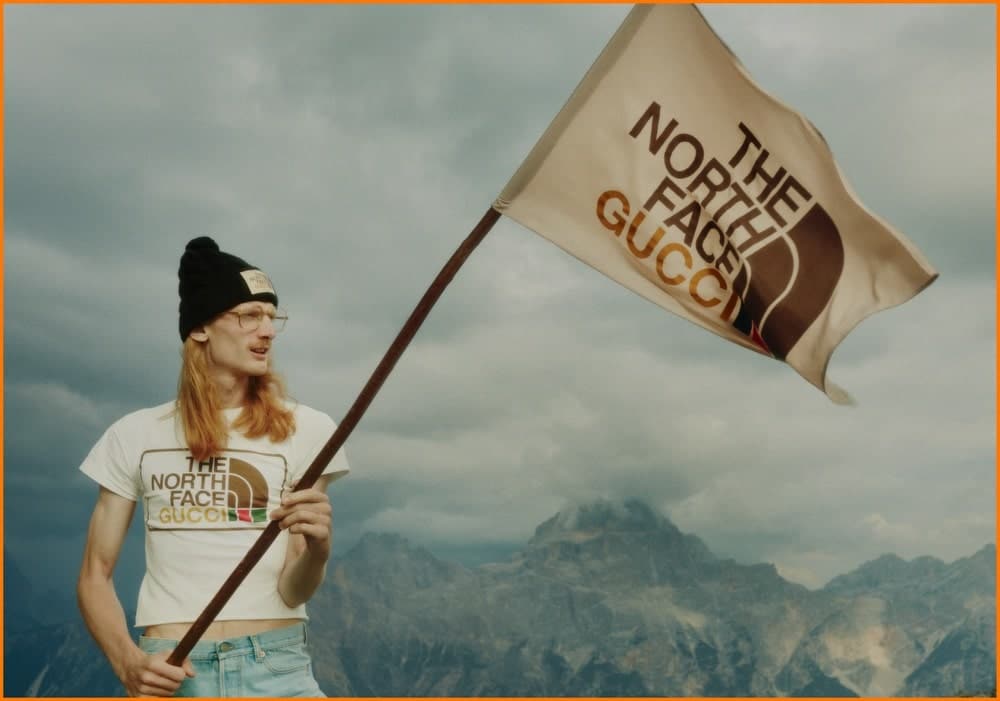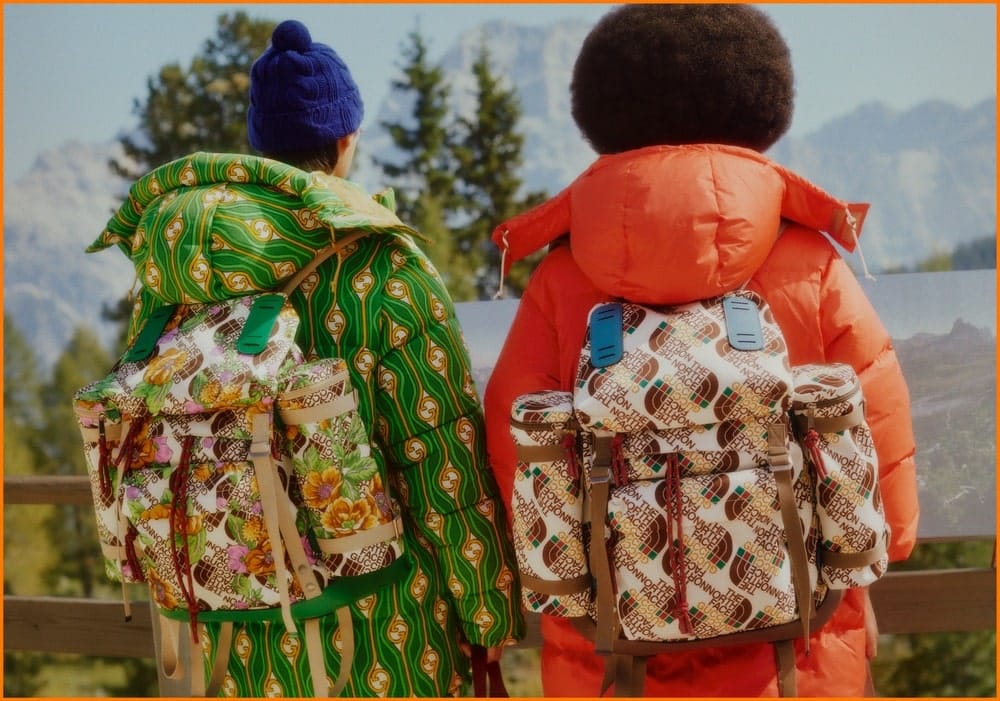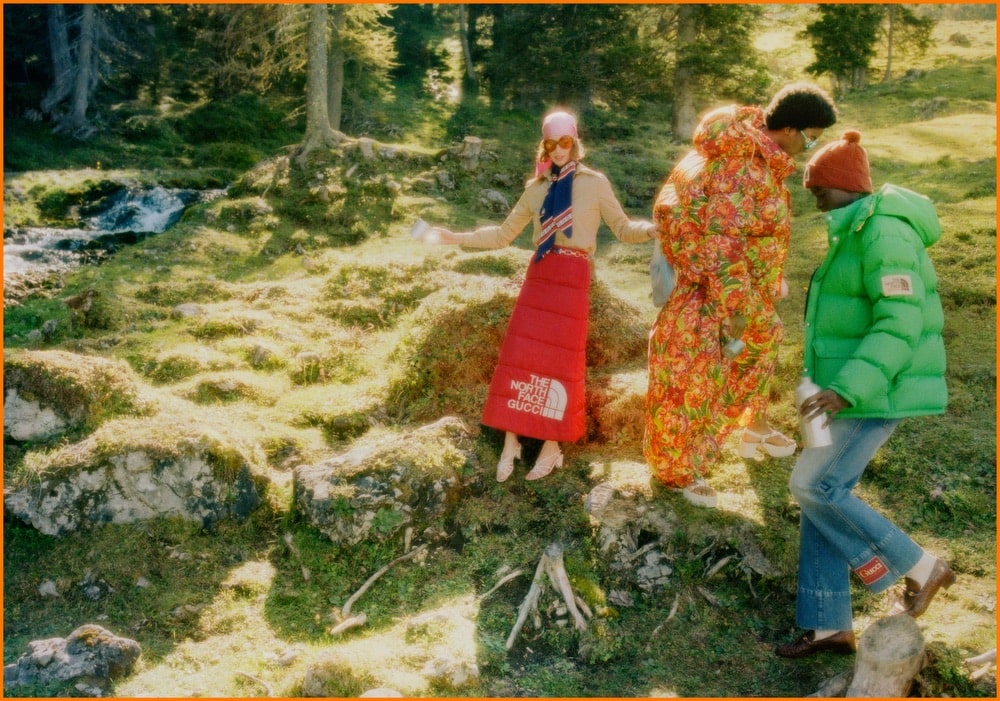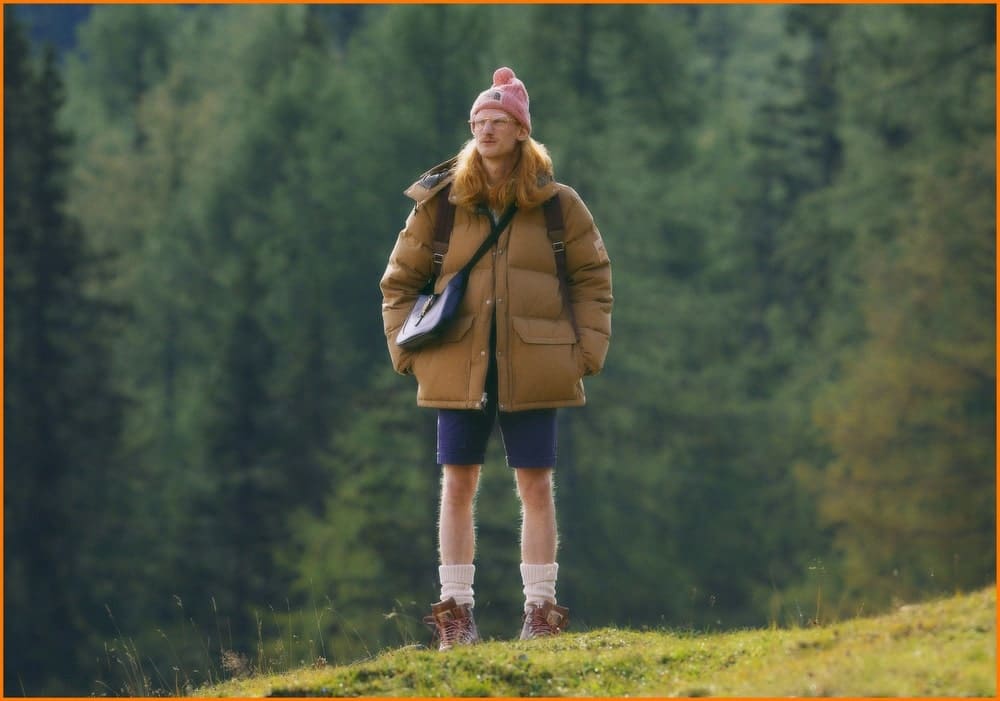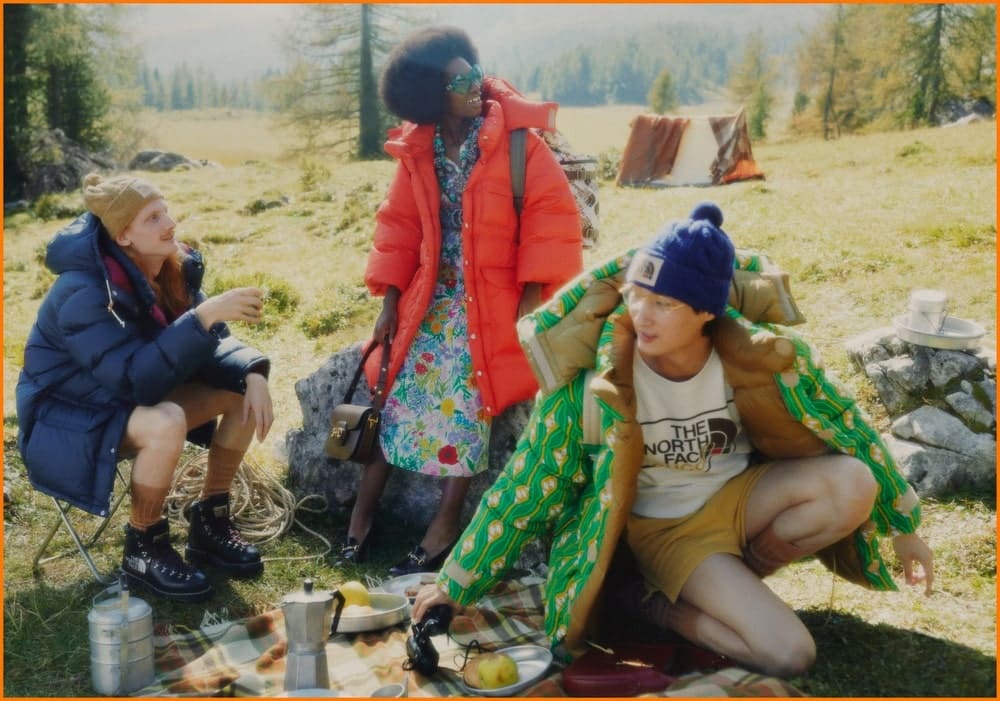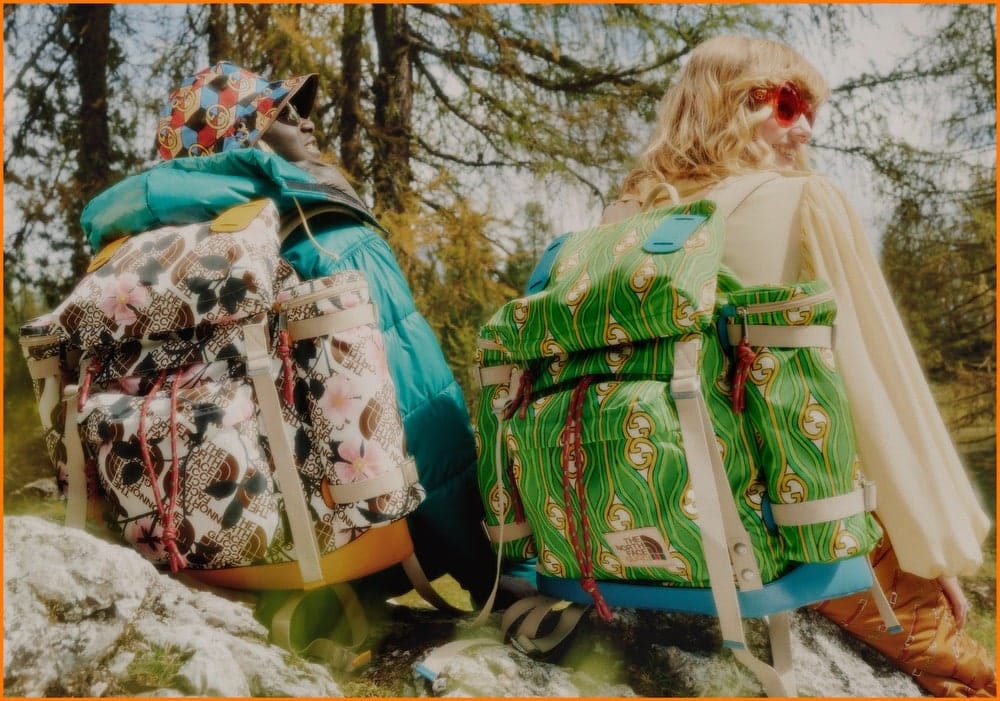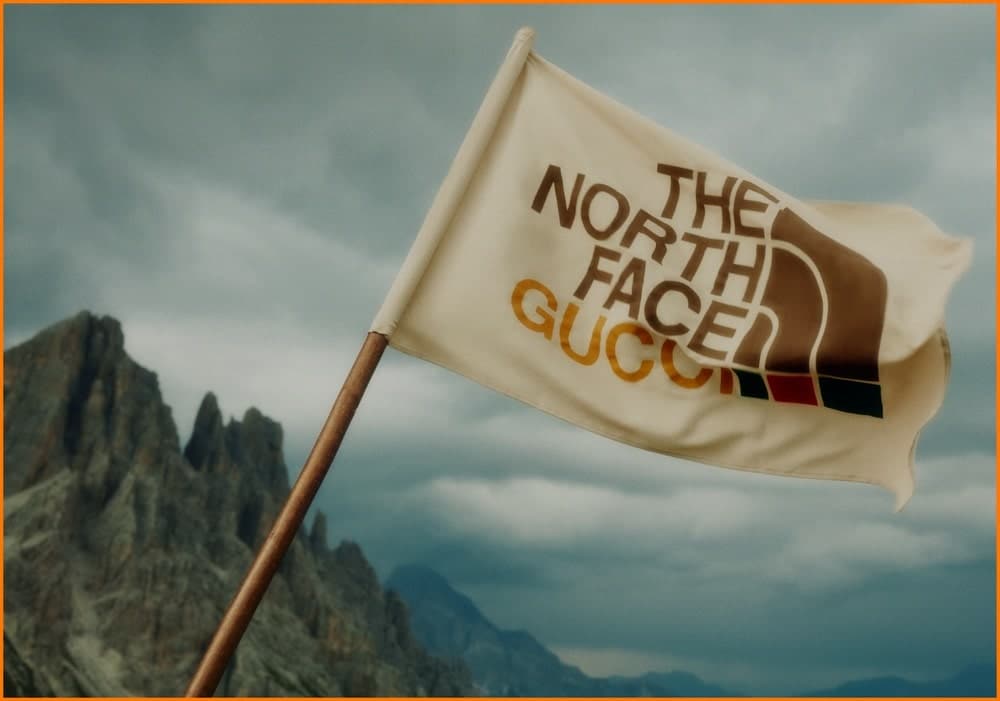 Even if you're not on the mountain, you can still rock The North Face x Gucci hiking boots, beanies, shirts, and coats like the rugged queen or king you are. You really can't go wrong with the classic canvas puffer jacket, which features Gucci's famous pattern and a large North Face logo. We also love the basic tees, which showcase both brands' names in a modern neutral color scheme. The collection's accessories use ECONYL, a nylon fabric made from regenerated materials. This eco-conscious move comes after both brands have made strides to reduce their environmental impact, particularly Gucci, who recently took the initiative to become carbon neutral.
Branding is everything, and these two did not let us down with this collab. The combined logo features The North Face's iconic three lines that draw inspiration from Half Dome in Yosemite National Park, accompanied by the recognizable red-and-green Gucci stripes underneath. Be sure to check the art walls if you happen to be in Brooklyn, Downtown LA, San Francisco, or Chicago (the US cities that currently have pop-up shops featuring this collection). The walls are all unique, with some comprising whimsical floral patterns and even a down puffer jacket that takes up the side of a building in Milan.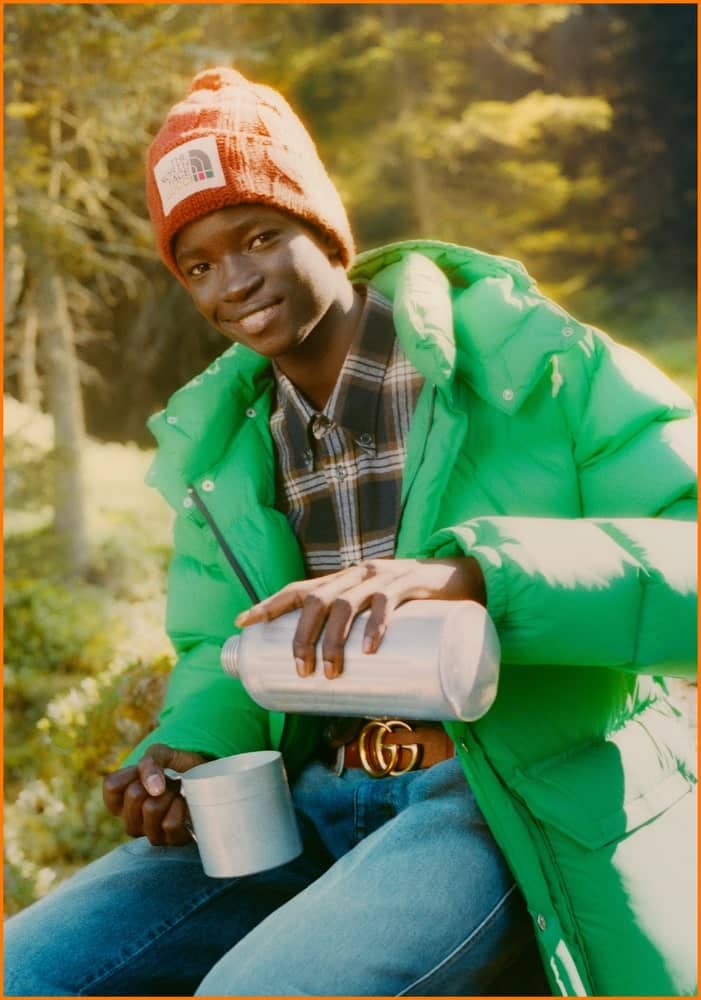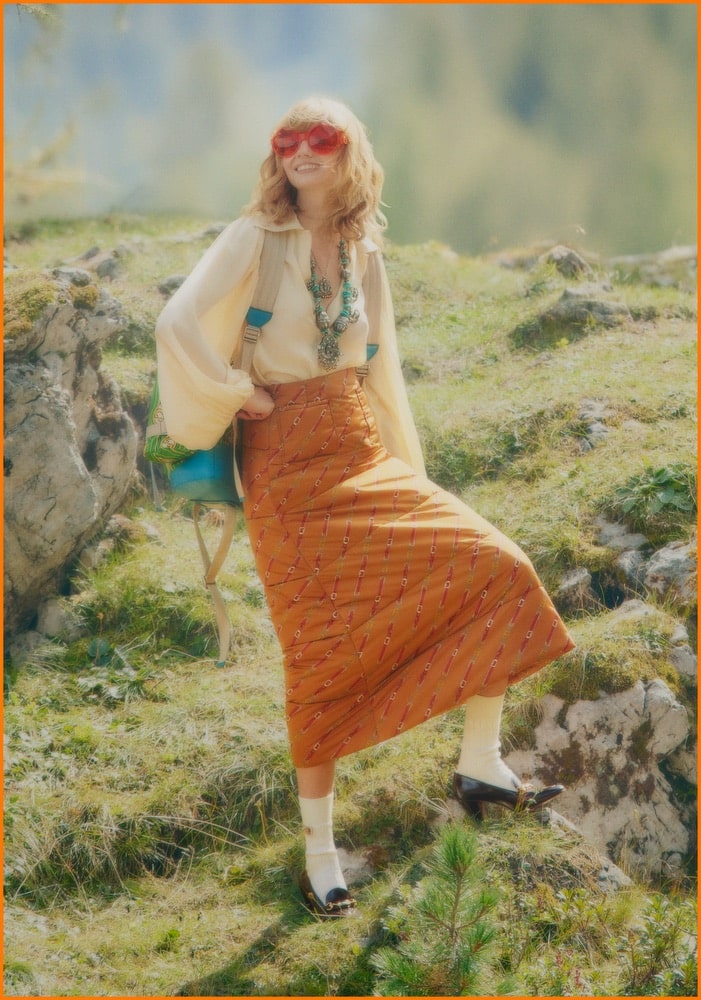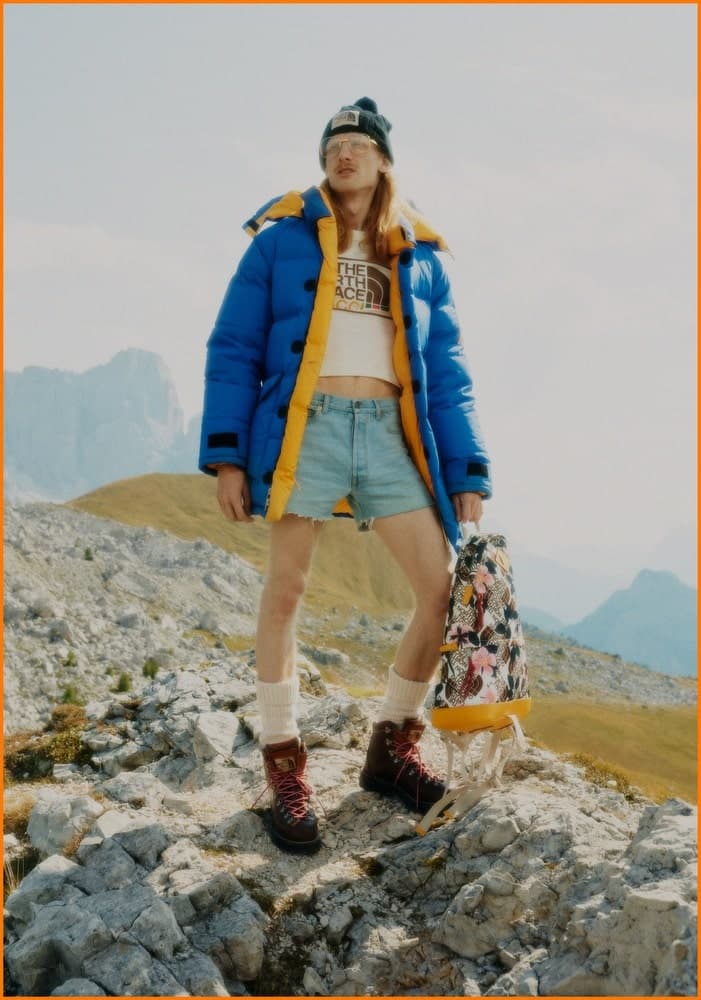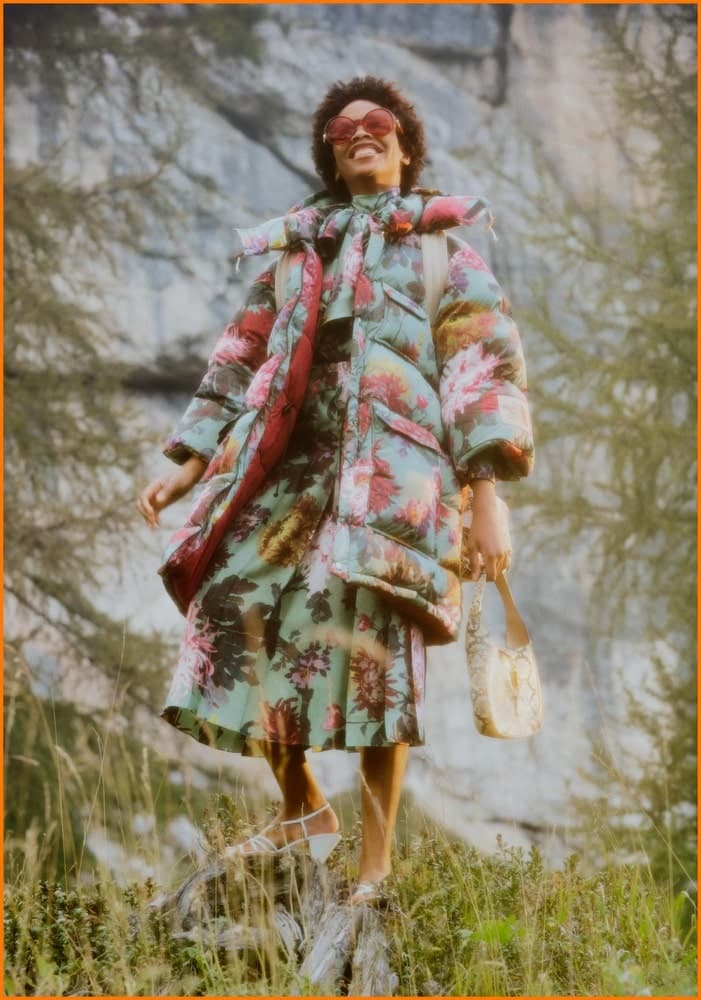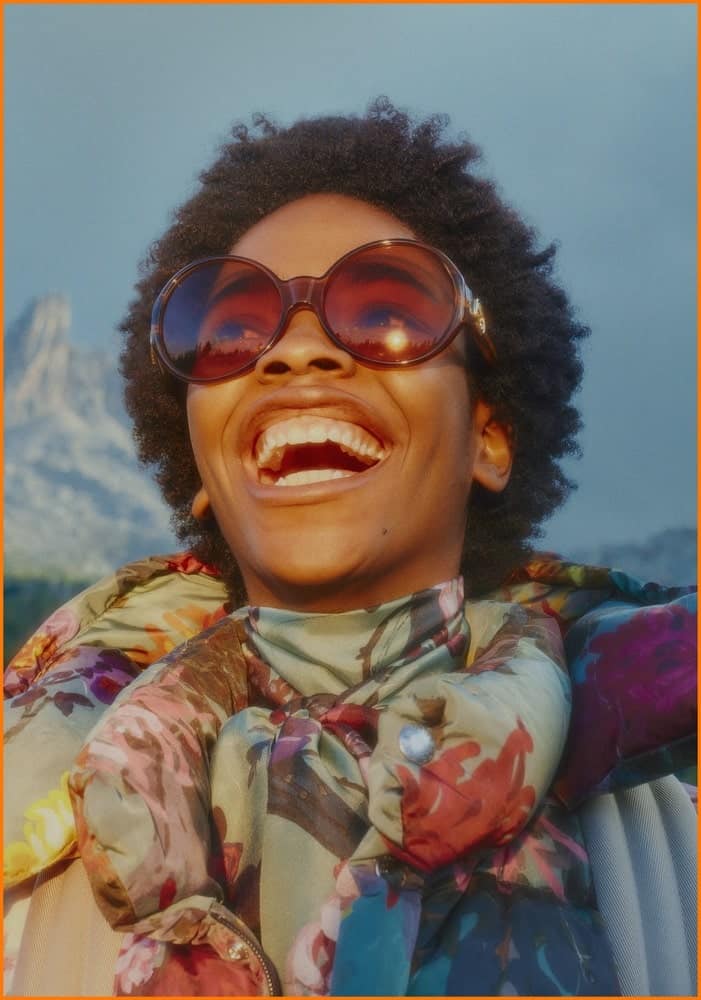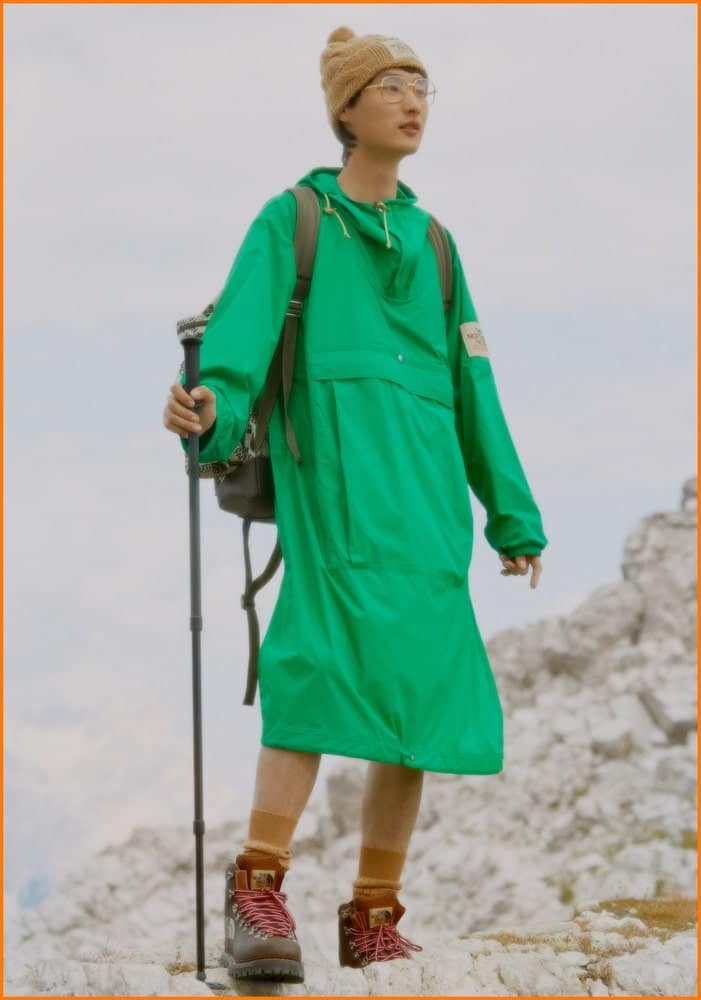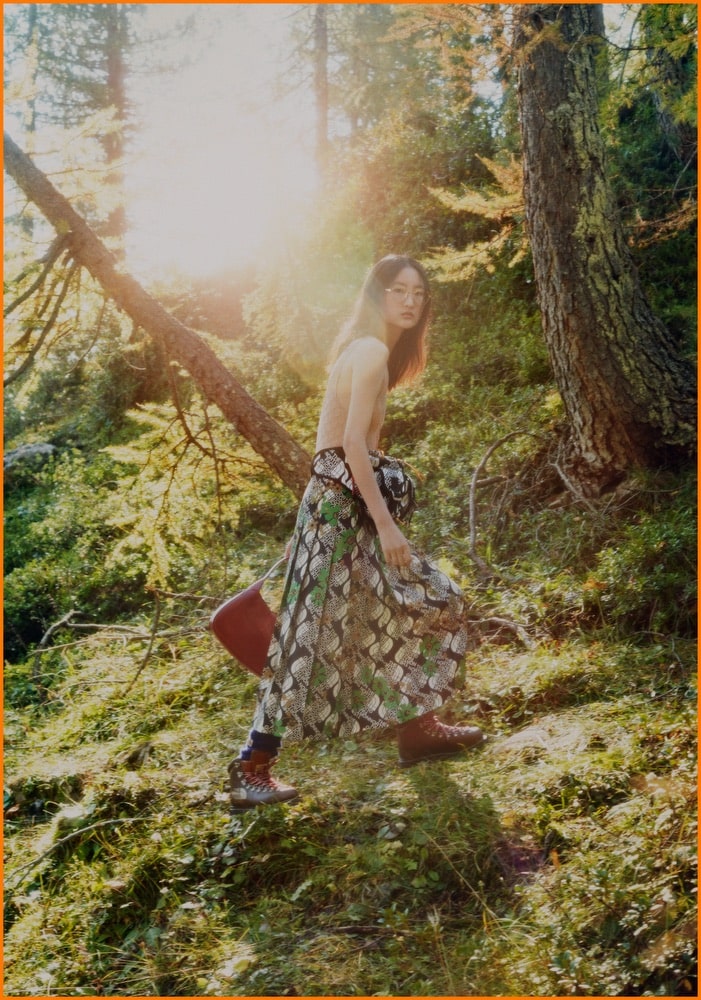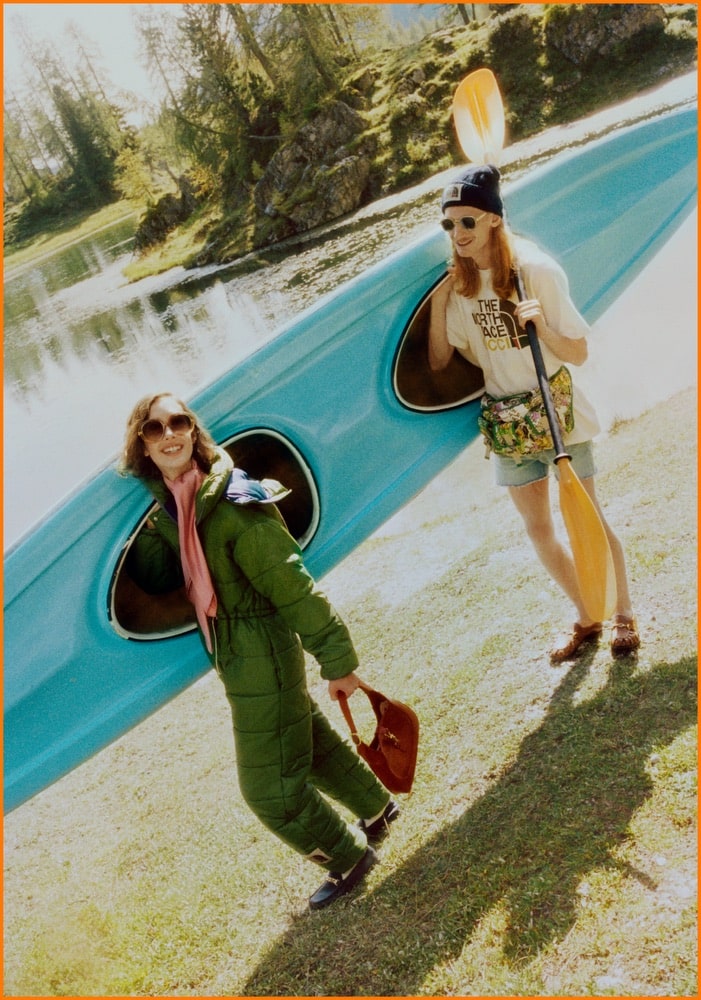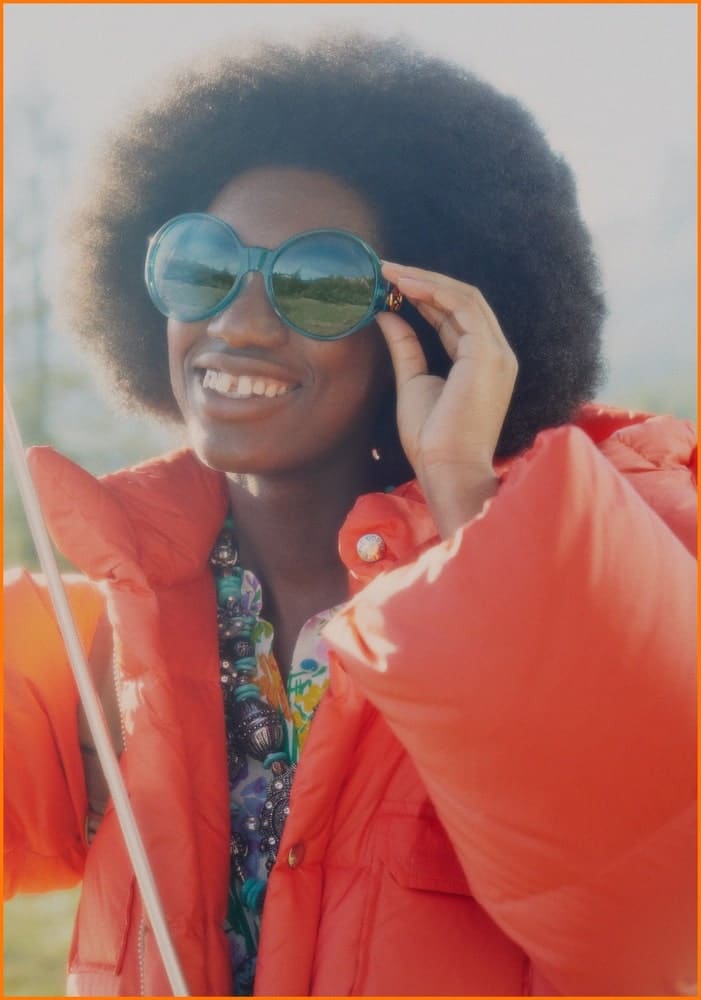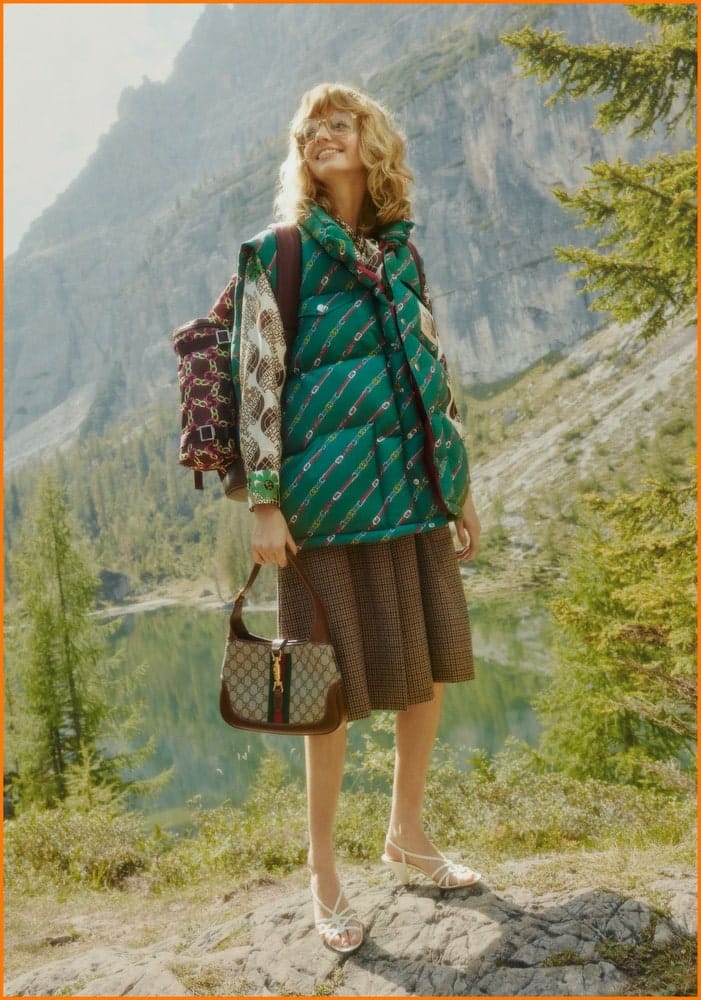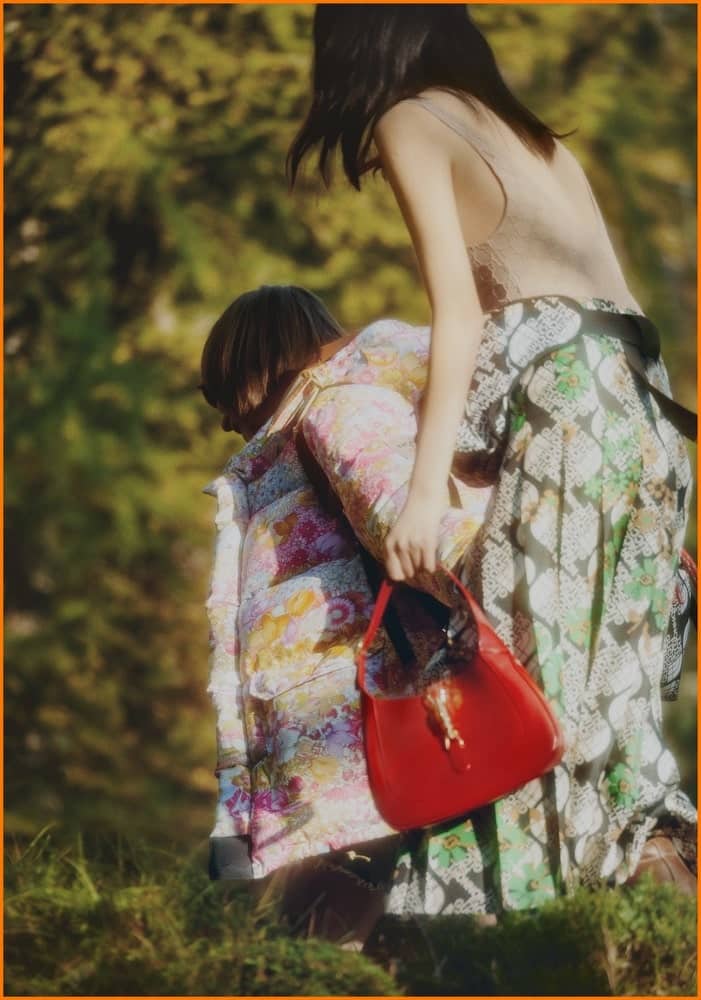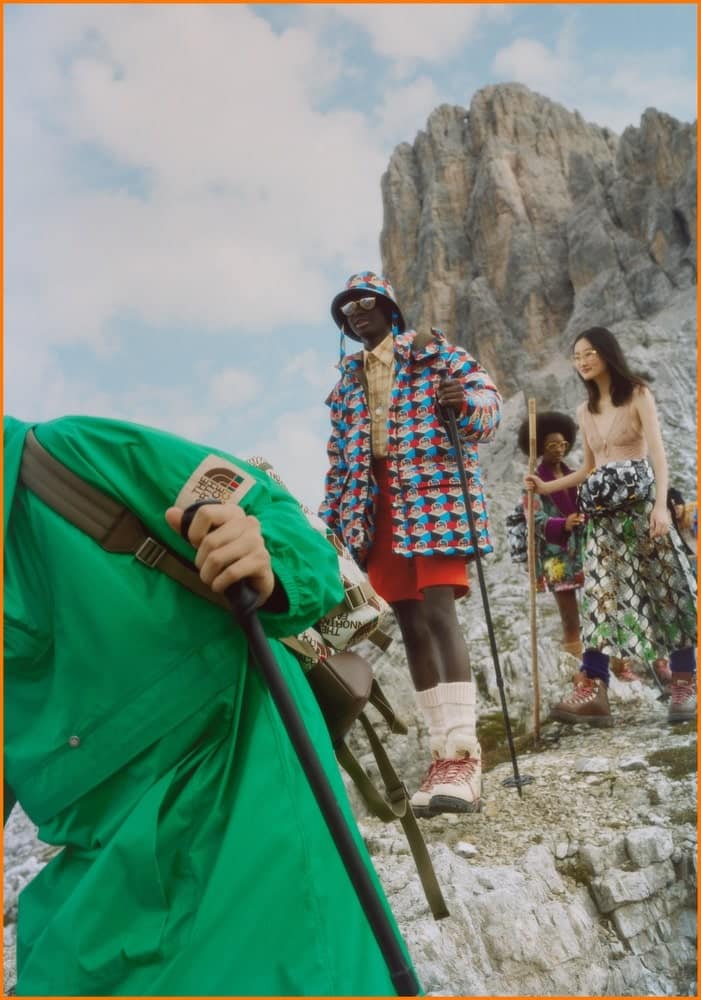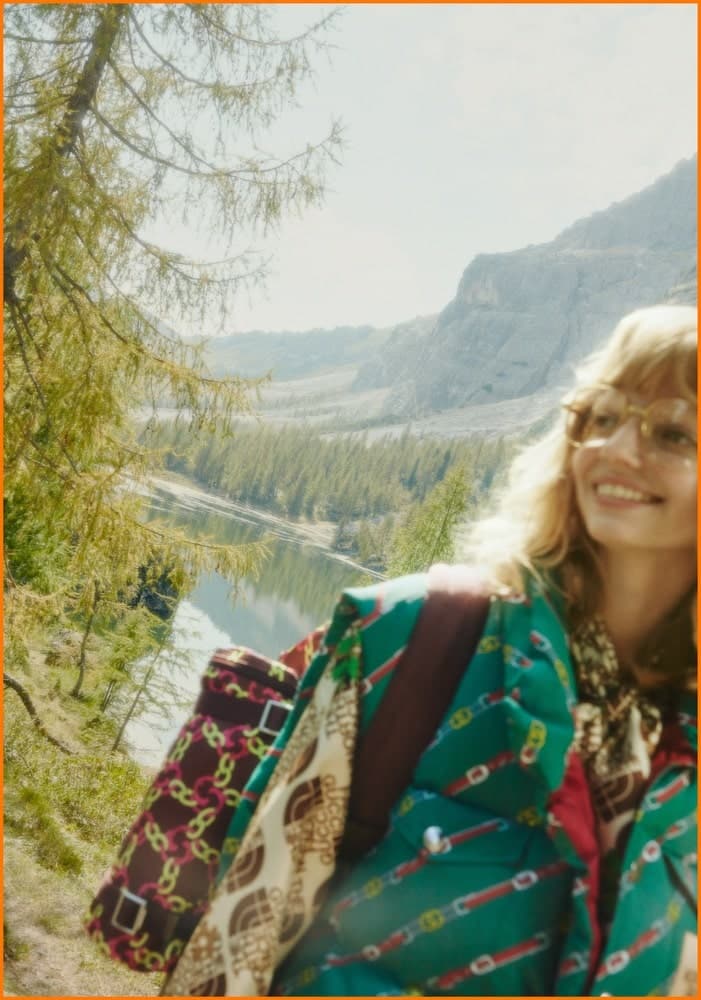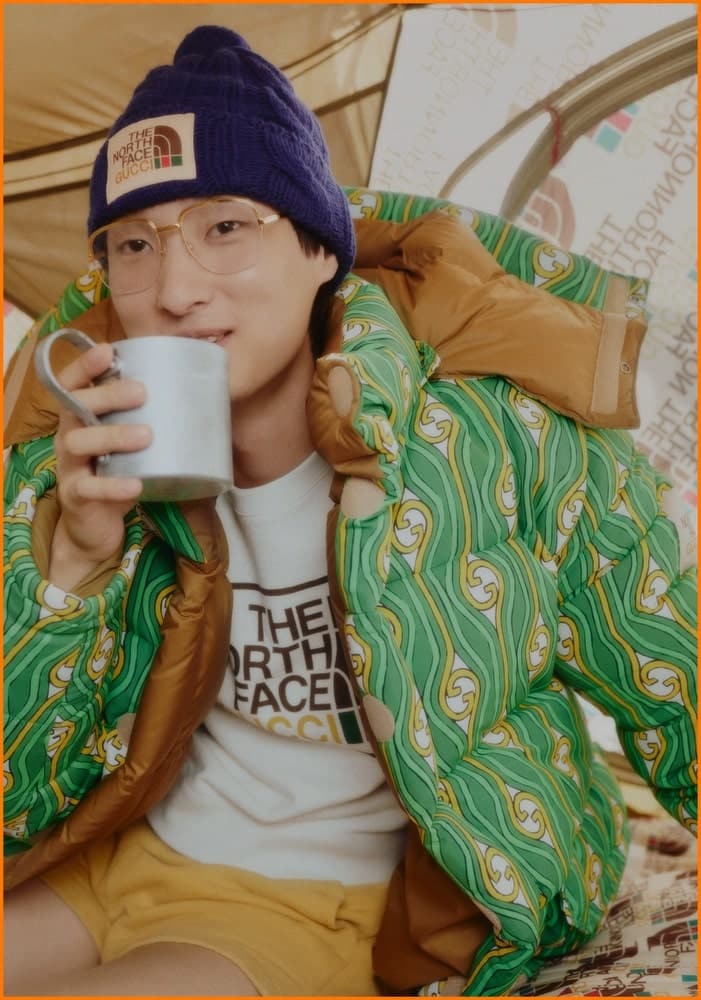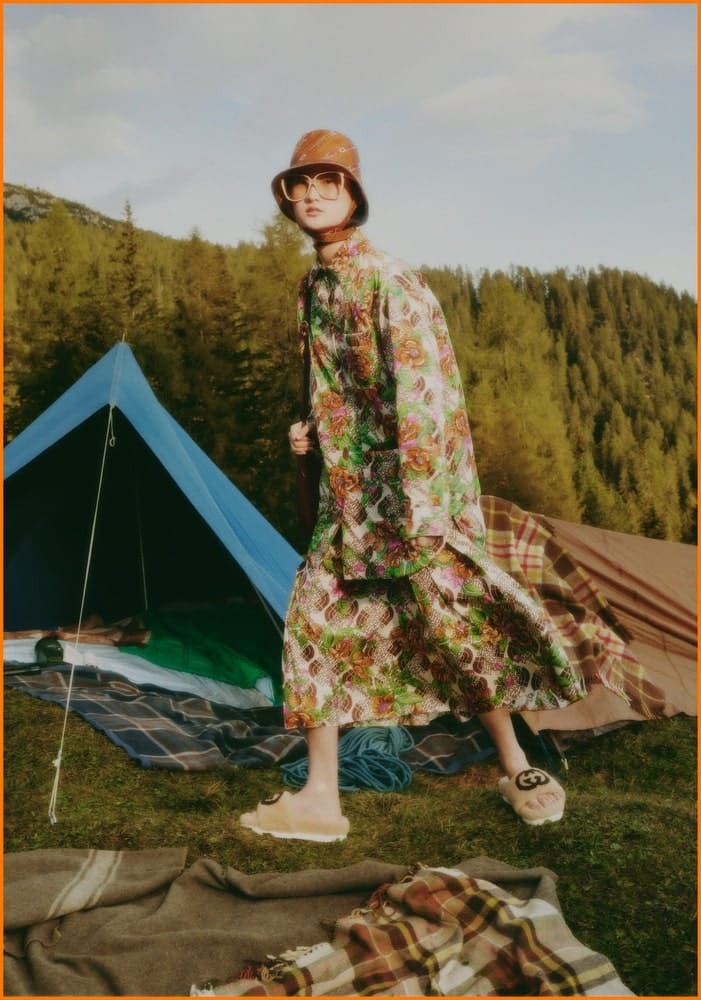 This collection couldn't have come at a better time. With rising environmental awareness and chilly temps still pervading most of the US, the clothing reminds us of our natural world's beauty and inspires us to explore it while looking and feeling our best.
See more or find out how to shop now at Gucci.com.
---