Southern Grit Meets Southern Grace
---
December 5, 2016
Designer Porter lyons' "Torchbearers collection" is a tribute to the hard-working oysterman, handcrafted in the big easy.
BY T.S. Strickland | Photos courtesy of Porter Lyons
The tiny fishing town of Apalachicola, Florida, perched on the coast just south of Tallahassee, is about as "Old Florida" as they come—all barnacles and barstools, Spanish moss and mullet sandwiches. The town's most iconic symbol, however, must be the oyster.
A decade ago, you could have walked into any raw bar in the country, ordered a dozen on the halfshell, and had a one-in-ten chance the shellfish you were shoveling down your gullet came from good ol' "Apalach."
That's not the case anymore. The oyster industry here has all but collapsed in recent years, brought to its knees by drought, the 2010 oil spill and a tri-state water war that is now before the Supreme Court. It's enough to make a grown oysterman cry, and trust me, as someone who's spent a fair bit of time around oystermen—that's a tough thing to do.
It's not just livelihoods that are at stake. It's a way of life. Tommy Ward, a third-generation oysterman I met while reporting a story for VIE in 2015, put it succinctly: "We're a dying breed," he told me back then, "just like cowboys. It's—you know—it's hard work. It's gotta be in your blood."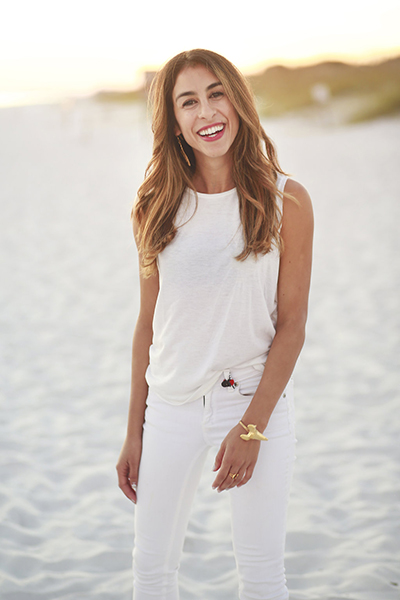 Oystering isn't in jewelry designer Ashley Porter's blood, which makes her decision to cast her lot in with the likes of Ward all the more surprising. Porter—whose company, Porter Lyons, is based in New Orleans—is a slight, dark-haired fashion maven who draws inspiration from the cultural traditions and natural resources of the Gulf Coast.
Her signature designs—like this collection inspired by alligator anatomy—can be seen gracing the likes of Taylor Swift, Megan Fox and Miranda Lambert. These same celebs might soon be rocking oyster tong tooth necklaces—at least if Porter can raise $25,000 in the next two weeks.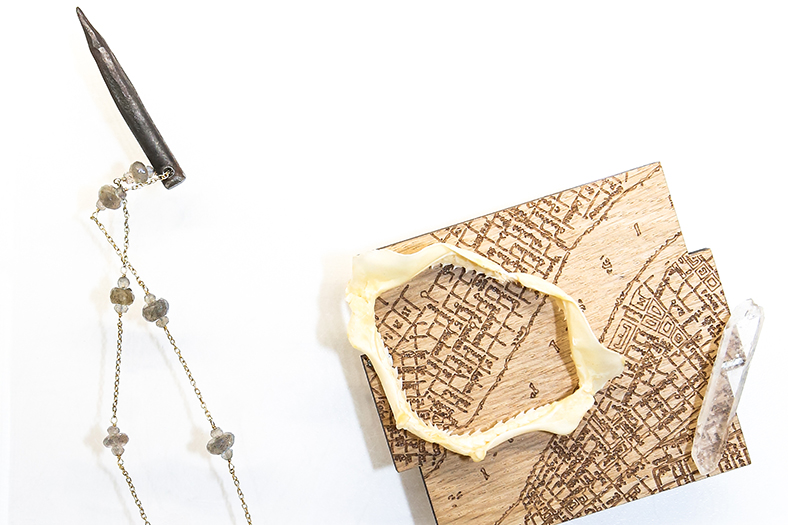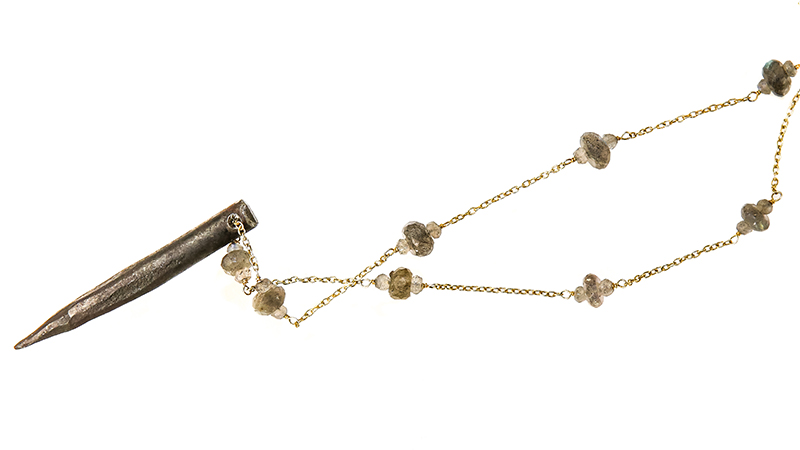 That's how much it will take to bring her new "Torchbearer Collection" which launched this week on Kickstarter, to market.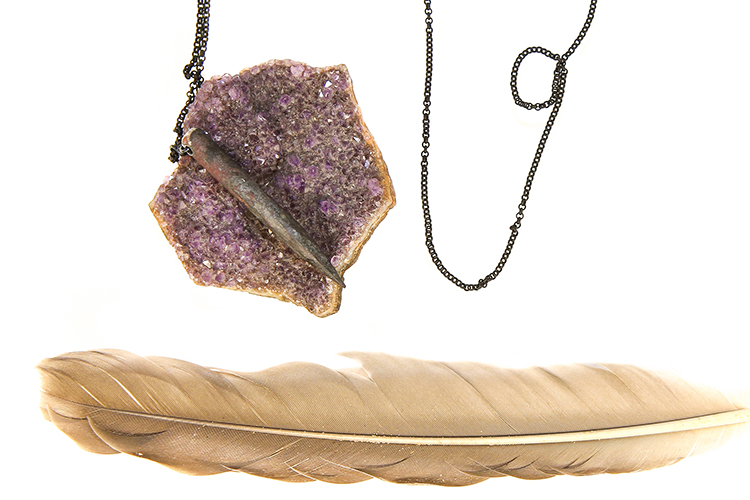 The collection is a tribute to the Gulf Coast oyster and the hard-working men and women who bring them from the ocean to our plates. Each piece is assembled in Porter's New Orleans studio, using materials hand-forged by traditional Apalachicola blacksmith Rodney Richards.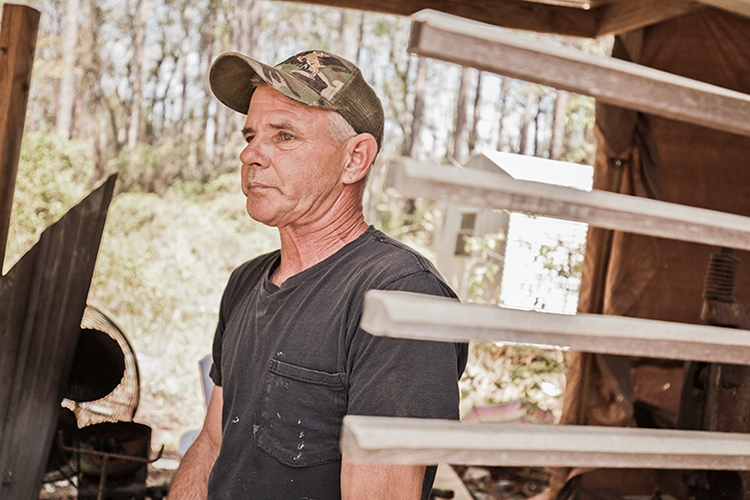 Richards, a second-generation craftsman, is one of the last in the state who still makes "oyster tongs" the old-fashioned way. For the uninitiated, tongs are long, wood-handled tools—think two steel garden rakes fastened together – used to scoop oysters off the bottom of the bay. A set of tongs can be as long as 20 feet and weigh upwards of 50 pounds when fully loaded.
To be an oysterman, one must stand on the edge of a boat for hours at a time, lugging all this weight up through the water column, over and over and over again. It's brutal, backbreaking work—as is the task of hammering the tongs out of molten iron.
Still, Richards wouldn't have it any other way.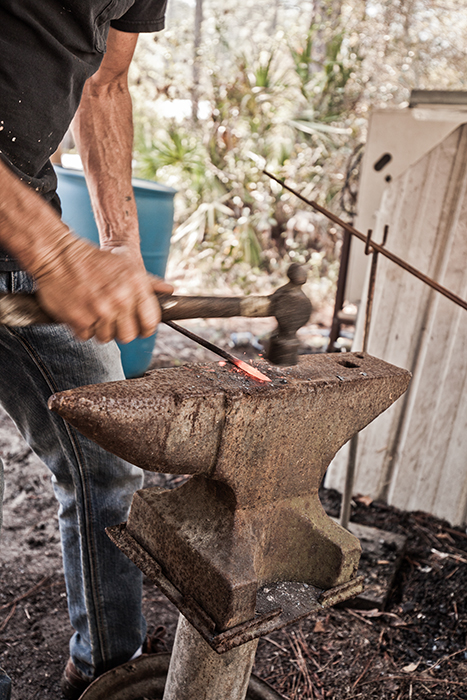 As he told me earlier this year when I was reporting a story for The Local Palate, "If we stop oystering, this community will lose a very special way of life. As an oysterman, nobody tells you what to do. If you don't want to go to work, you don't go to work. If you want to go to work, you go to work. You stay as long as you want, work as hard as you want. It's up to you to make of your day what you get out of it. That's something worth saving."
And saving this special way of life is the mission that animates the Torchbearers Collection. By sourcing the oyster tong teeth directly from Richards, Porter hopes to give him a reason to continue plying his trade—even if the demand for his product has all but disappeared. She also hopes to raise money for coastal conservation. Five percent of post-launch proceeds from the collection will go toward the Waterkeeper Alliance, which has a long and proven track record of advocating for the Apalachicola River Basin.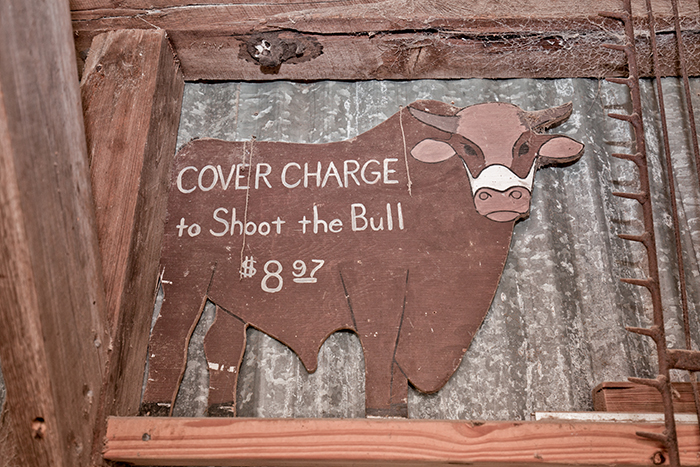 Equally as important, she hopes the collection will inspire more people to think about the sources of their seafood—and the plight of people like Richards.
To check out the designs and pledge your support, go to the project page on Kickstarter.
Don't forget to share Porter Lyons' kickstarter for her "Torchbearer Collection" directly onto Facebook and/or Twitter.
Contributing Photographer Steven Gray
---