Songwriters in Paradise Healdsburg Announces Artist Lineup
---
May 23, 2023
2ND ANNUAL SONGWRITERS IN PARADISE HEALDSBURG ANNOUNCES ARTIST LINEUP
INCLUDING KRISTIAN BUSH, DAVID RYAN HARRIS, JOHN DRISKELL HOPKINS, CANAAN SMITH, MARK BRYAN (of Hootie & the Blowfish), JAMES OTTO, AND MORE
Songwriters in Paradise has just unveiled the artist lineup for the second annual SIP Healdsburg taking place July 18-22 in Healdsburg, California.   Songwriters in Paradise is a series of boutique, unique and very exclusive experiences that showcase a number of the world's most gifted singer-songwriters performing in some of the most awe-inspiring destinations.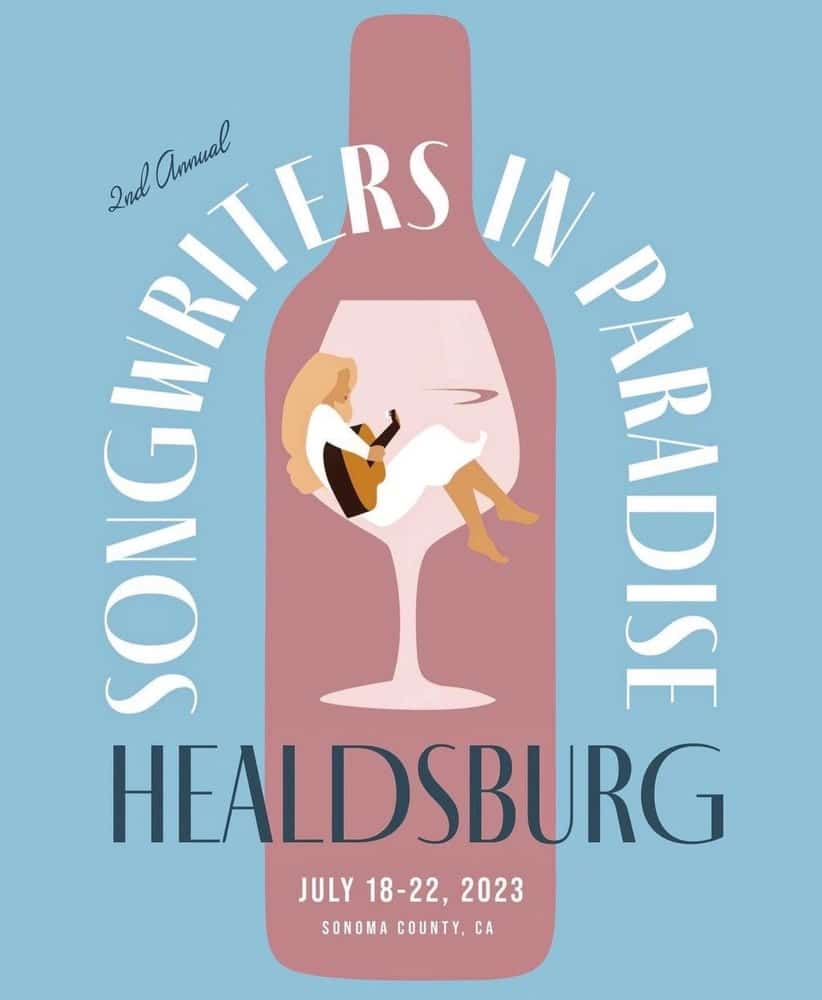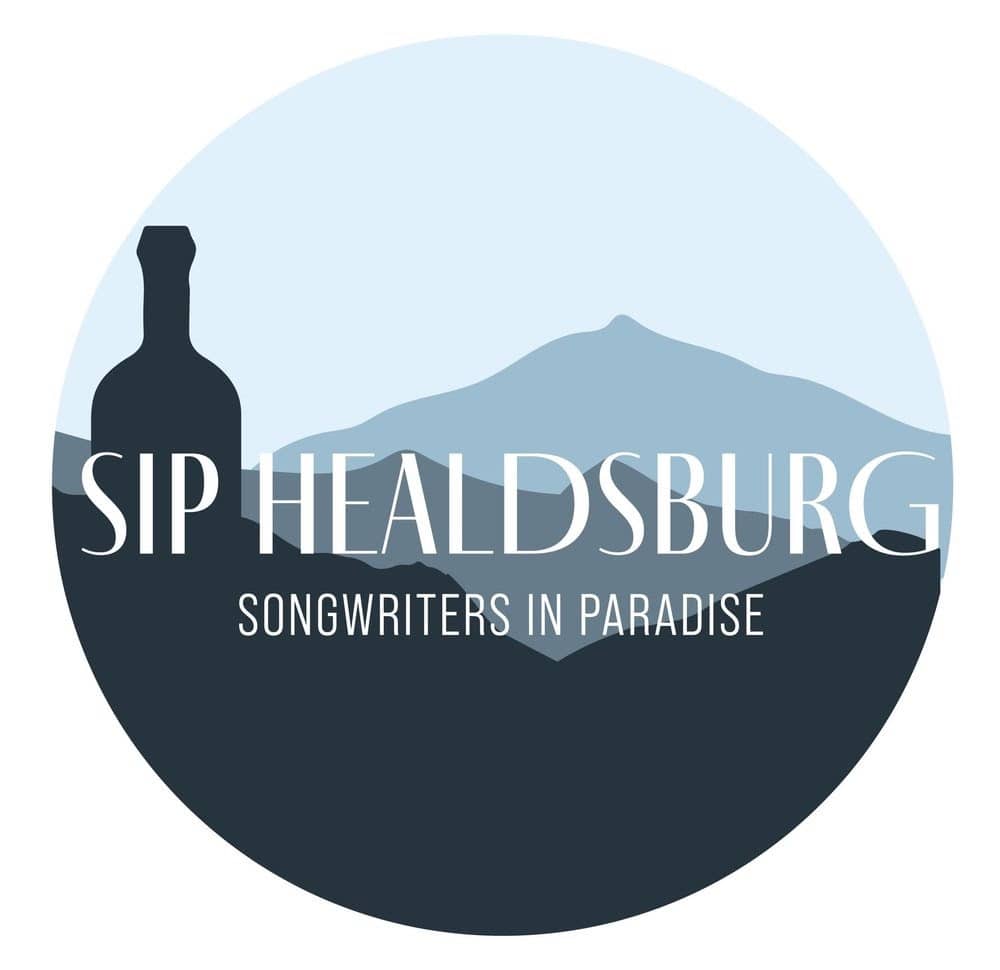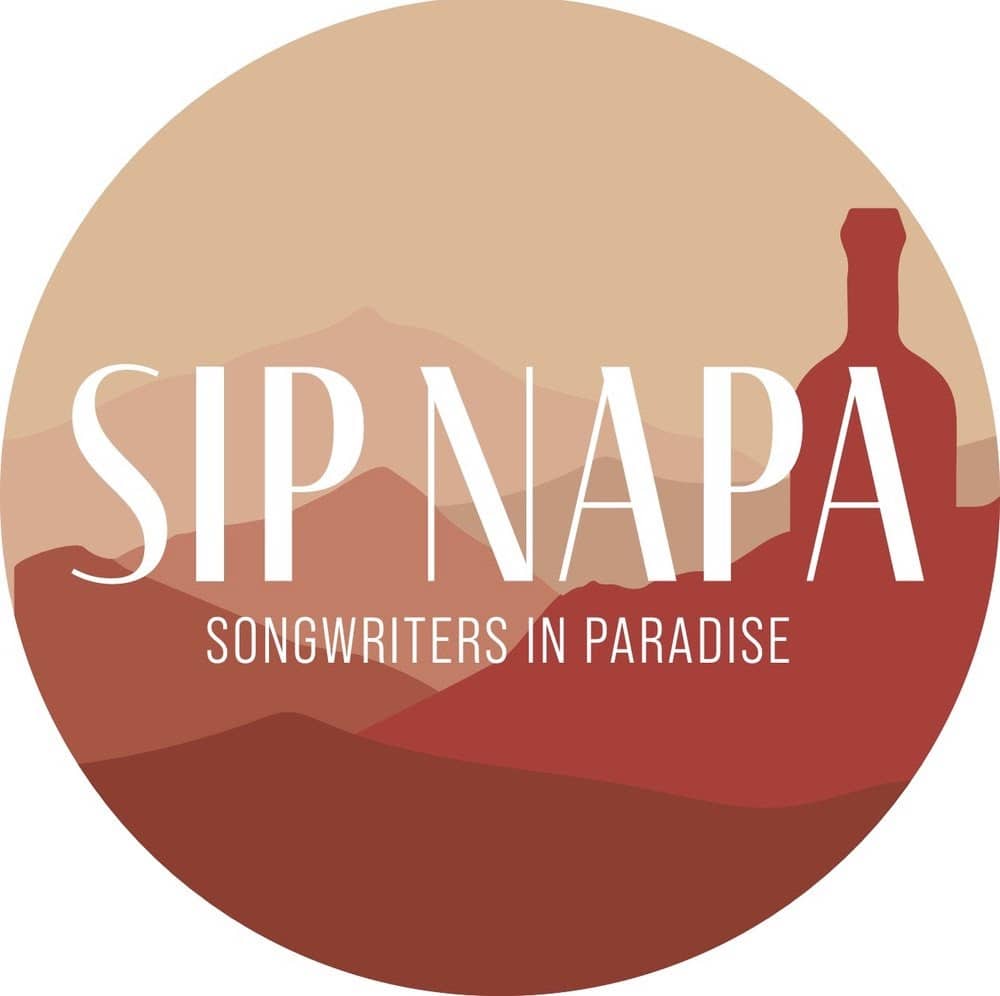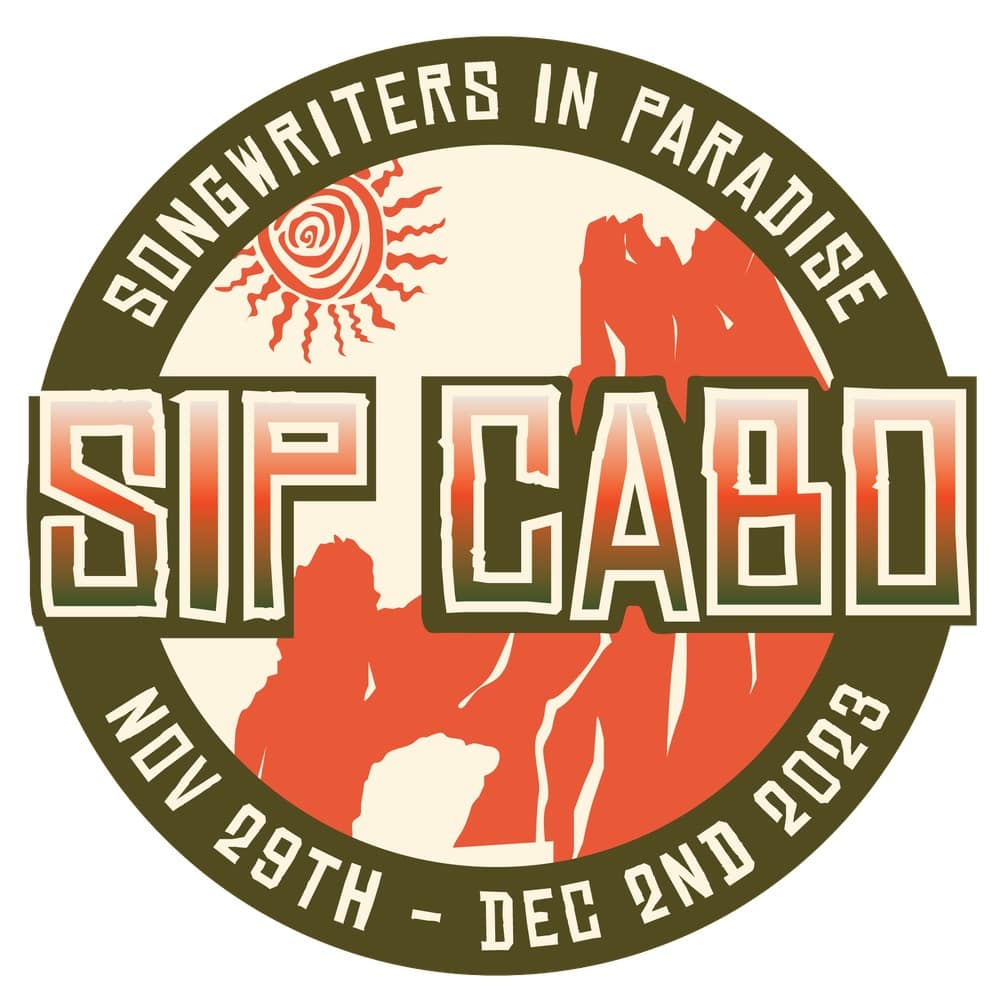 This year's featured wineries in Healdsburg include Robert Young, Bella Vineyards at Ru's Farm, Bricoleur Vineyards and Saralee's Vineyard at LA CREMA. Tickets are limited to 150 each evening, creating an intimate and personal experience for attendees and artists alike.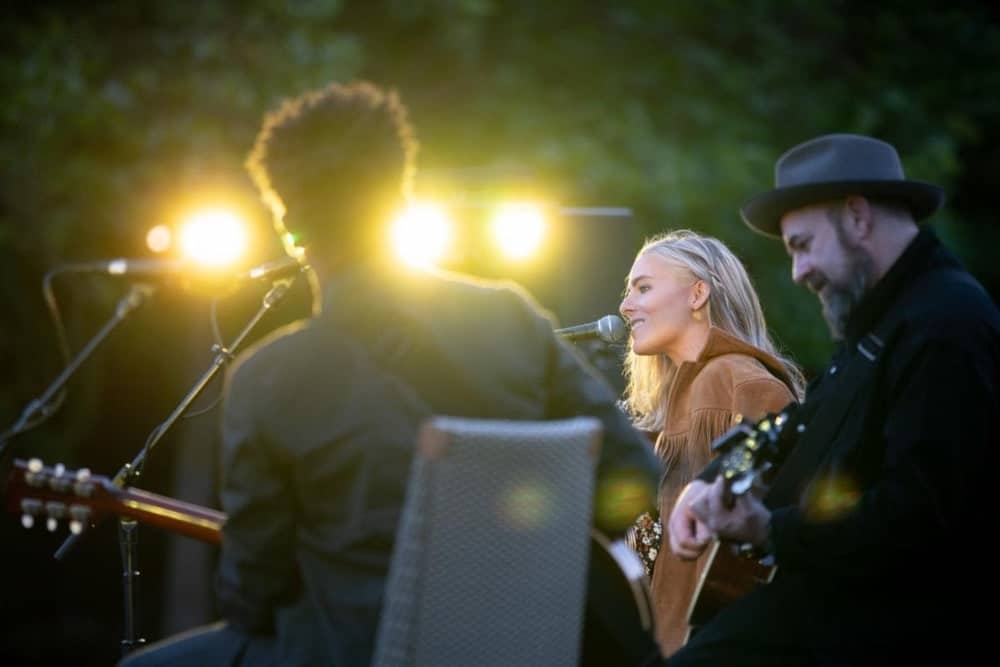 Patrons who are looking for even more intimacy will want to try to get their hands on the extremely limited number of VIP only event passes. The Songwriters in Paradise VIP experience in Healdsburg will feature an intimate dinner and performance in a wine cave hosted by the exquisite A. Rafanelli. VIPs will also enjoy a beautiful Sonoma summer afternoon with divine food and intimate musical performances at Aperture Cellars.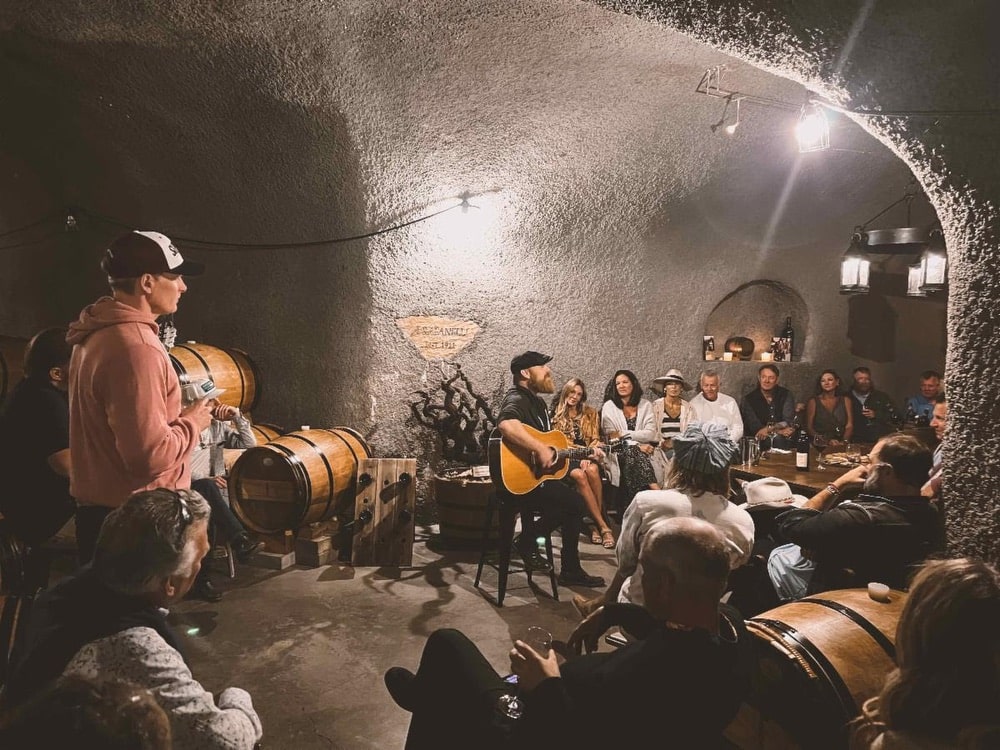 Ticket packages and rooms can be purchased at www.songwritersinparadise.com/hbgpasses.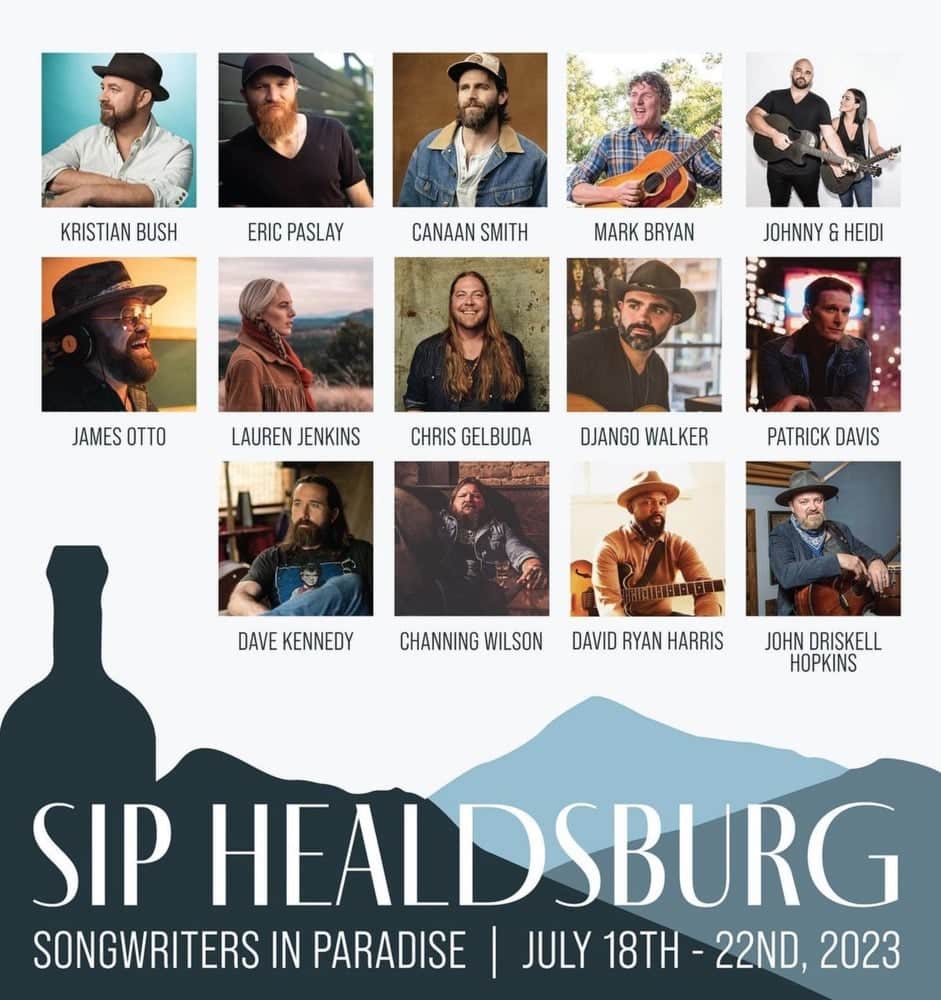 SIP HEALDSBURG 2023 ARTIST LINEUP:
KRISTIAN BUSH – Half of Grammy-winning country music supergroup Sugarland, songwriter, and producer for Megan Moroney, Lyndsay Ell & others
DAVID RYAN HARRIS – Atlanta-based singer-songwriter and frontman for touring supergroup "Scary Pockets" as well as long-time guitar player & backing vocalist for John Mayer
ERIC PASLAY – Singer-songwriter with hits as an artist, "Friday Night" and "She Don't Love You" and as a songwriter, "Even If It Breaks Your Heart" & ""Barefoot Bluejean Night"
JOHN DRISKELL HOPKINS – Songwriter and Zac Brown Band founding member
MARK BRYAN – Grammy-winning founding member, & guitar player, of iconic 90's pop rock outfit Hootie & the Blowfish
CHANNING WILSON – Singer-Songwriter who has also written songs for Luke Combs, Robert Randolph & more
JAMES OTTO – Hit songwriter & performer, including Jamey Johnson's "In Color," Zac Brown's "No Hurry," & his own radio classic "Just Got Started Loving You"
LAUREN JENKINS – Americana Singer-Songwriter, Named 'Artist to Watch' by The New York Times, Rolling Stone, Pandora, and more
CHRIS GELBUDA – Producer & Songwriter for Lady A, Darius Rucker, Lee Brice, Meghan Trainor & many more
DJANGO WALKER – Longtime Texas Singer-Songwriter. Son of the legendary Jerry Jeff Walker
PATRICK DAVIS – SIP Founder, Artist & Songwriter for Jimmy Buffett, Guy Clark, Jewel, Darius Rucker, Robert Randolph & many more
CANAAN SMITH – Canaan's songs include the #1 hit "Love You Like That" as well as the radio hits "Hole in a Bottle", "Country Boy Things" and more
JOHNNY & HEIDI – Husband & wife duo that includes a number of huge hits, including Lee Brice's "Woman Like You" & Chris Young's "Lonely Eyes"
DAVE KENNEDY – Nashville-based singer-songwriter currently working on his debut album
---
WATCH THE SIP NAPA 2023 RECAP VIDEO
SIP NAPA 2023 RAISED OVER $100K FOR CHARITABLE ORGANIZATIONS
Including St. Helena Boys & Girls Club, Rutherford Volunteer Fire Department and NOTES for Education
---
About Songwriters in Paradise:
SIP was created in 2013 when accomplished Nashville singer-songwriter Patrick Davis brought together a few of his talented songwriting friends for a weekend of shows on the tiny Bahamian Island of Hope Town and since those rather humble beginnings, SIP has grown into annual SOLD OUT music and lifestyle events in Napa, Cabo, and Healdsburg.
Each of SIP's destination experiences feature some of the most accomplished and talented songwriters and performers hailing from Music City and beyond, playing nightly intimate "Bluebird Cafe" style acoustic performances.
"You're hearing the songwriter tell you why they wrote the song. That's what SIP is. And that's something that I feel like is lost when you go to a concert for a hundred thousand people or even a thousand people," SIP's co-founder, Patrick Davis told Forbes in a recent interview.
"Songwriters In Paradise always tries to give back to the communities that we are lucky enough to enjoy," says Davis, In both 2022, and 2023 SIP NAPA, Songwriters In Paradise raised over $100k benefiting various local organizations. Charitable funds are raised at each Songwriters in Paradise event via the auctioning off of signed guitars, handwritten lyrics & other items throughout each event. Songwriters in Paradise has helped raise and donate over $1 million so far, over the course of its lifetime.
---