Artist Shantell Martin Has a Question for the World in Times Square
---
February 19, 2020
Captivating images seem to depict black and white dreams. Shantell Martin's artwork fascinates you with its fluidity and simplicity, as her line drawings lead to unexpected places peppered with phrases like "WHO ARE YOU?" and "YOU ARE YOU" or simply directions such as "UP," "DOWN," "AROUND," and more. Her latest exhibition in New York City, part of the Times Square Arts collaboration program, brings her work to the world-famous jumbo screens of Times Square, where passersby can see her work every night at 11:57 p.m. EST throughout February 2020. For three minutes, everywhere you look, Martin's digital art will animate the sides of buildings and billboards in a mesmerizing display of lines, stick figures, alluring words, and daring dashes.
On their own, these motifs might sound confusing, yet when looking at the artwork as a whole, it makes sense. These small lines connect to form a bigger picture. Isn't that how life works? We think the minuscule occurrences on a day to day basis don't mean much, yet when looking more closely, these small occurrences can make the big picture feasible. Martin's art can inspire even a novice art observer to look inward while they view her message.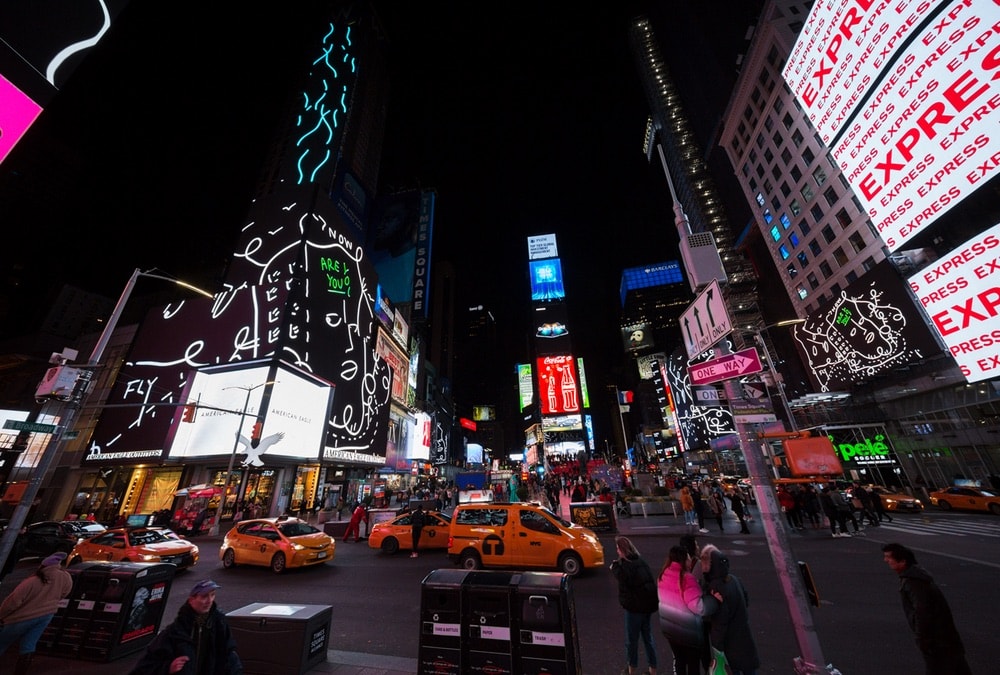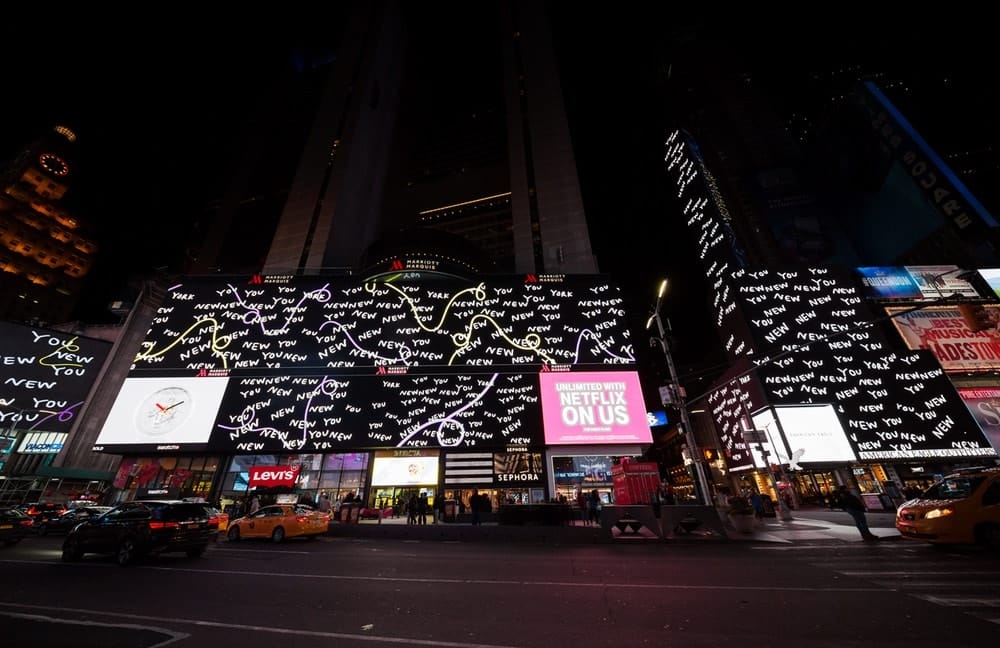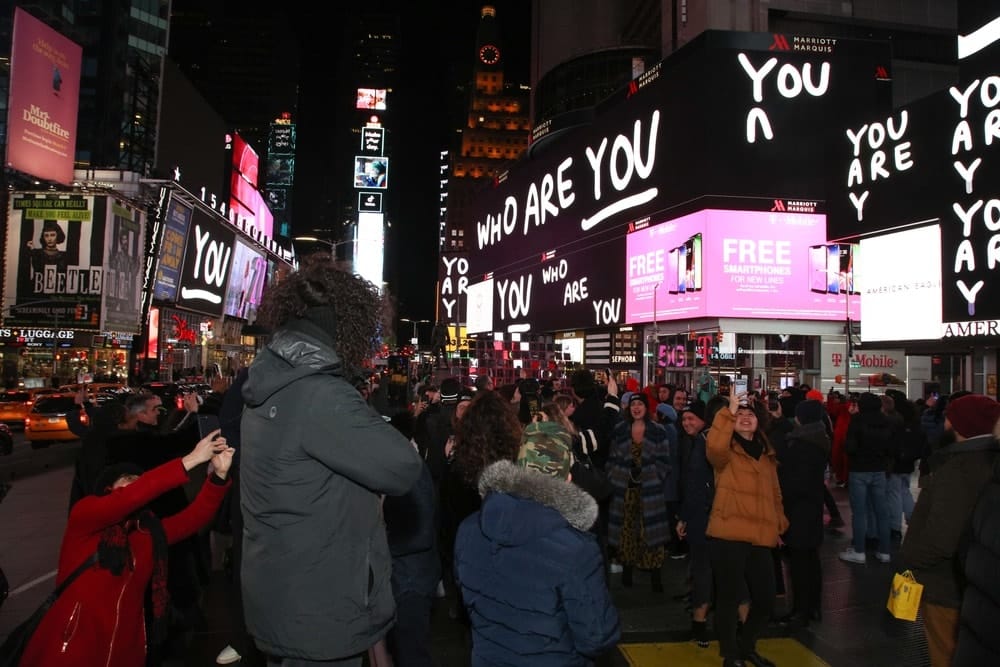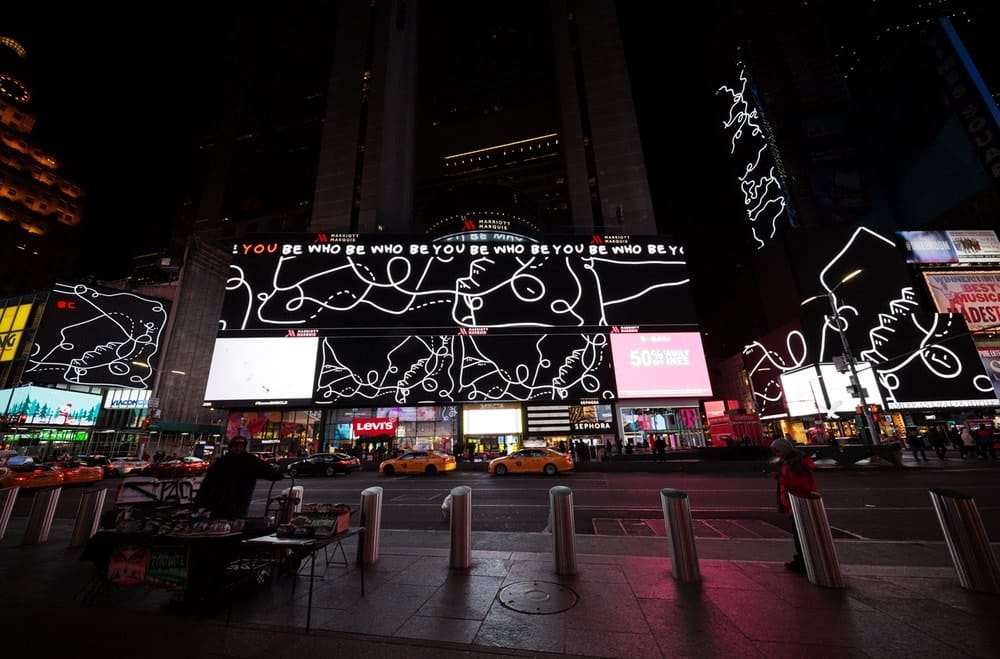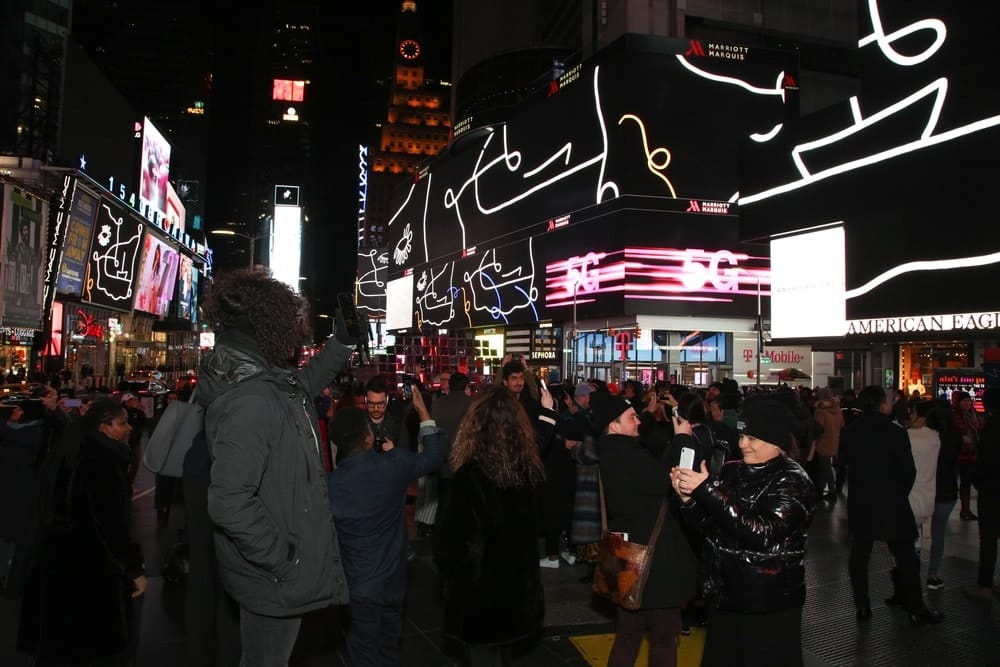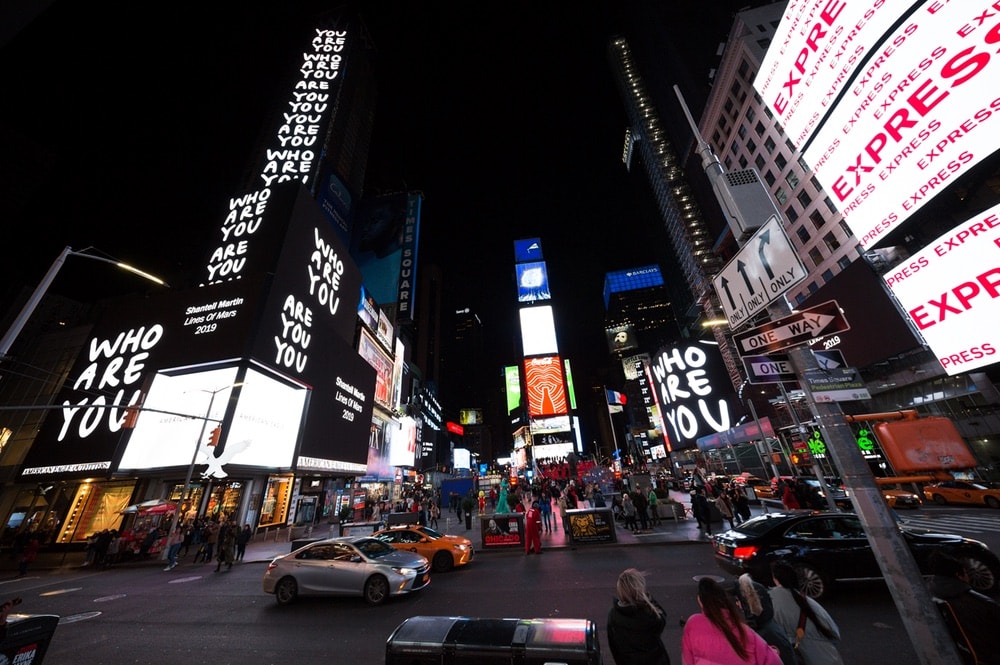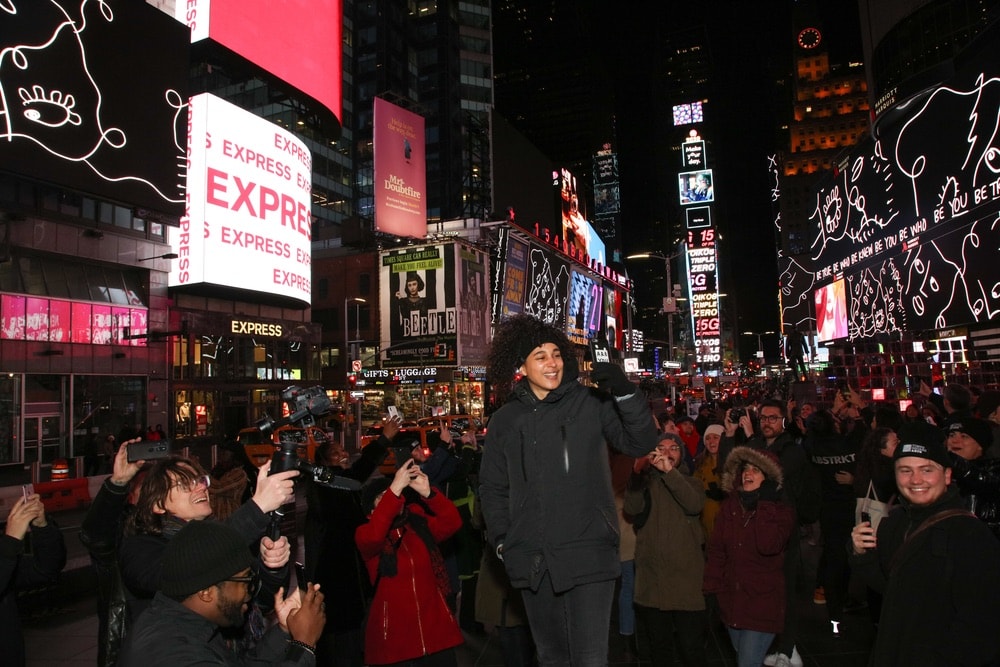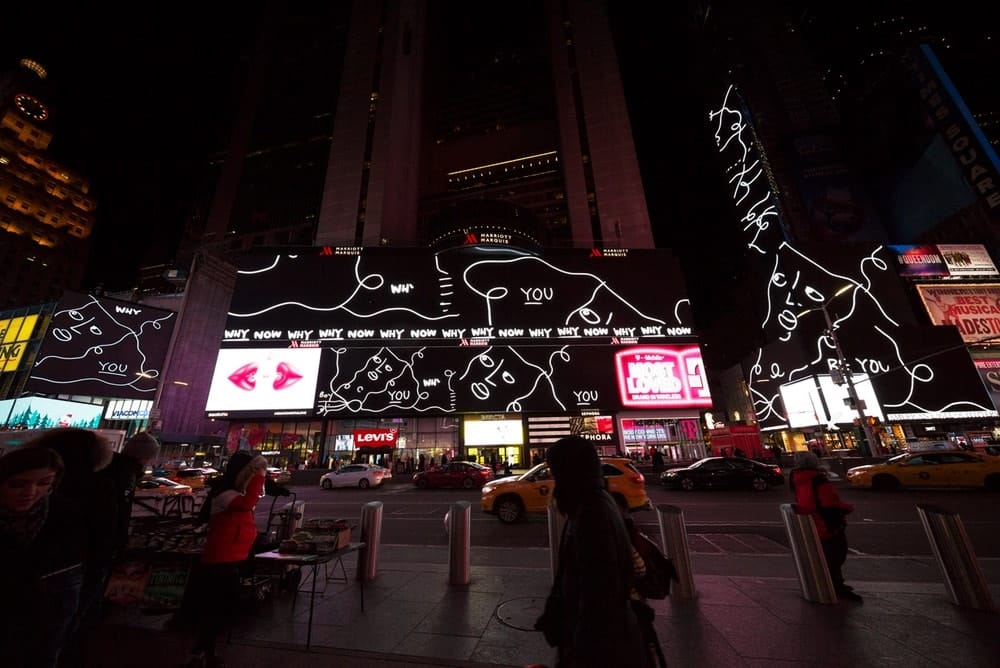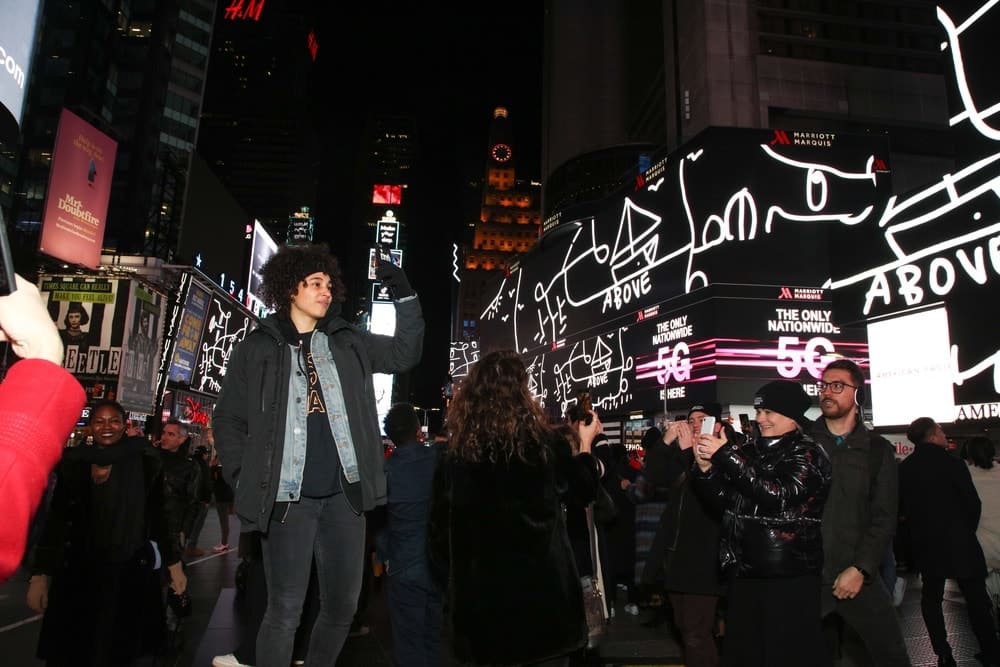 Martin is no stranger to the Times Square spotlight—in 2019, she teamed up with American Express and musical artist Lizzo for a larger-than-life LGBTQ-inspired billboard display during Pride Month.
Her other collaborations include working with Puma, Tiffany & Co., the NYC Ballet, working with artist Kendrick Lamar, and countless museum shows, mural commissions, and seminars. VIE first met her at the renowned Digital Graffiti art festival in Alys Beach, Florida, and she created a custom mural for the cover of our 2015 Travel Issue. We are in awe of her energy and talent and can't wait to see where her endeavors will take her next!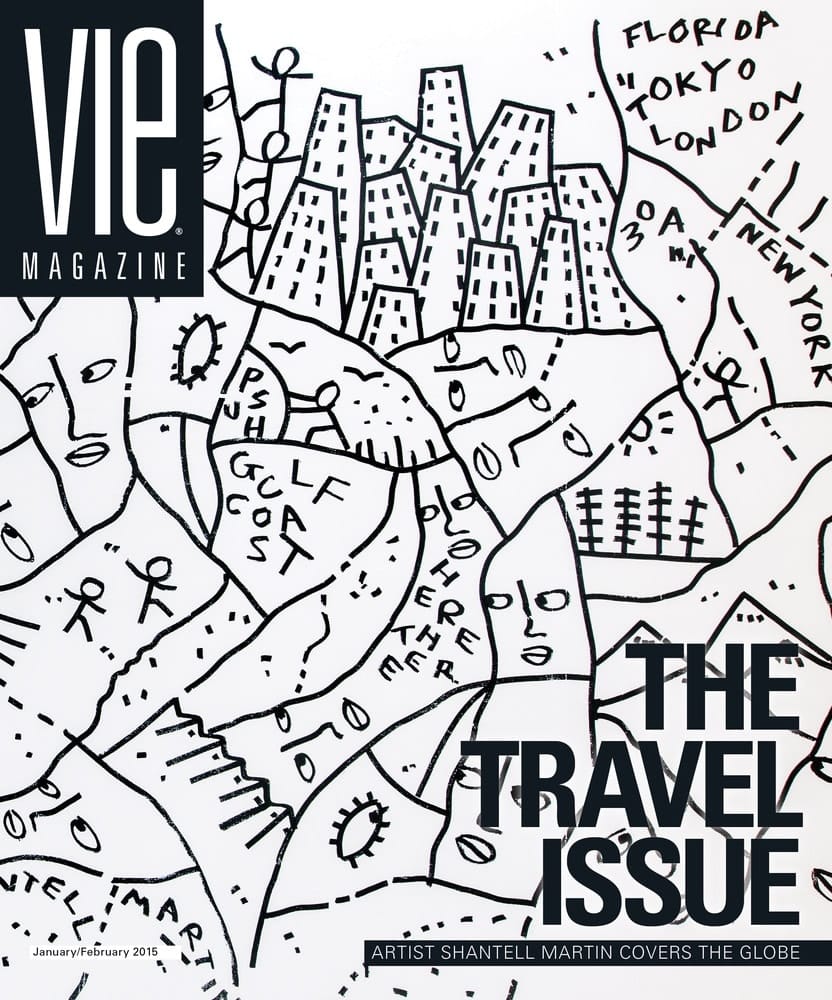 Click here to learn more about Shantell Martin in our January/February 2015 Travel Issue, or click here to read about her 2019 collaboration with the New York City Ballet.
---