Coming Up at the Seaside REP Theatre – Fall 2018
---
September 25, 2018
Celebrating its eighteenth season, The Repertory Theatre is Northwest Florida's premier professional theatre company located in the heart of downtown Seaside, Florida at the 75-seat Meeting Hall Theatre. The REP has built itself into a first-rate regional theatre, attracting some of the finest talent from around the world. The REP's host of talented theatre professionals and group of dedicated volunteers work together to entertain more than 25,000 people each year. The REP has never stopped broadening its horizons, adding new programming and new venues to better reach its expanding audience.
Check out this season's lineup of incredible talent making their way to the Emerald Coast.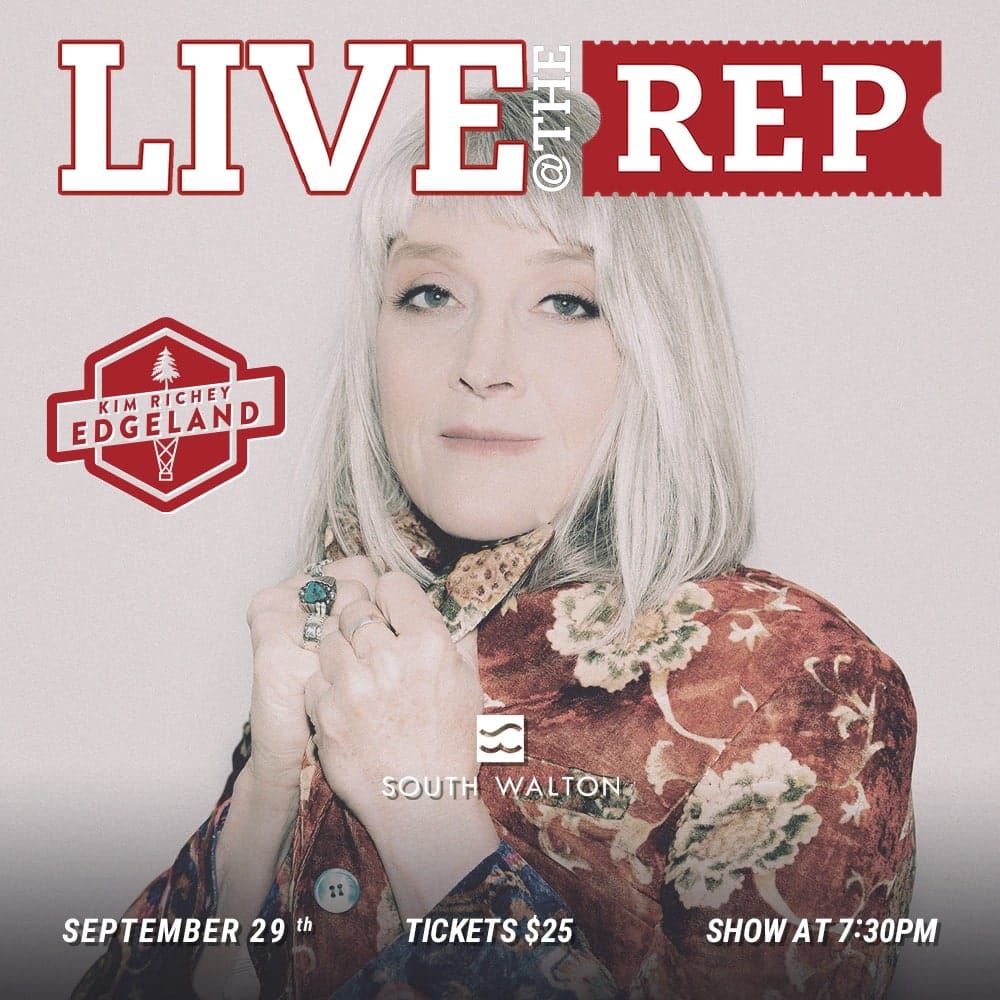 Kim Richey
September 29 at 7:30 pm
Grammy award-winning singer-songwriter Kim Richey is Live@TheREP as she tours with her new album, Edgeland. Two-time Grammy-nominated Kim is a storyteller; a weaver of emotions and a tugger of heartstrings. Tender, poetic and aching with life's truths, Kim's songs transport you to her world, where words paint pictures and melodies touch the soul. And then there's her voice. Pure, arresting and honest, it makes you take notice; Kim has the kind of voice where if emotions were ribbons, they'd be streaming in rainbow colors.
Tickets are available online here.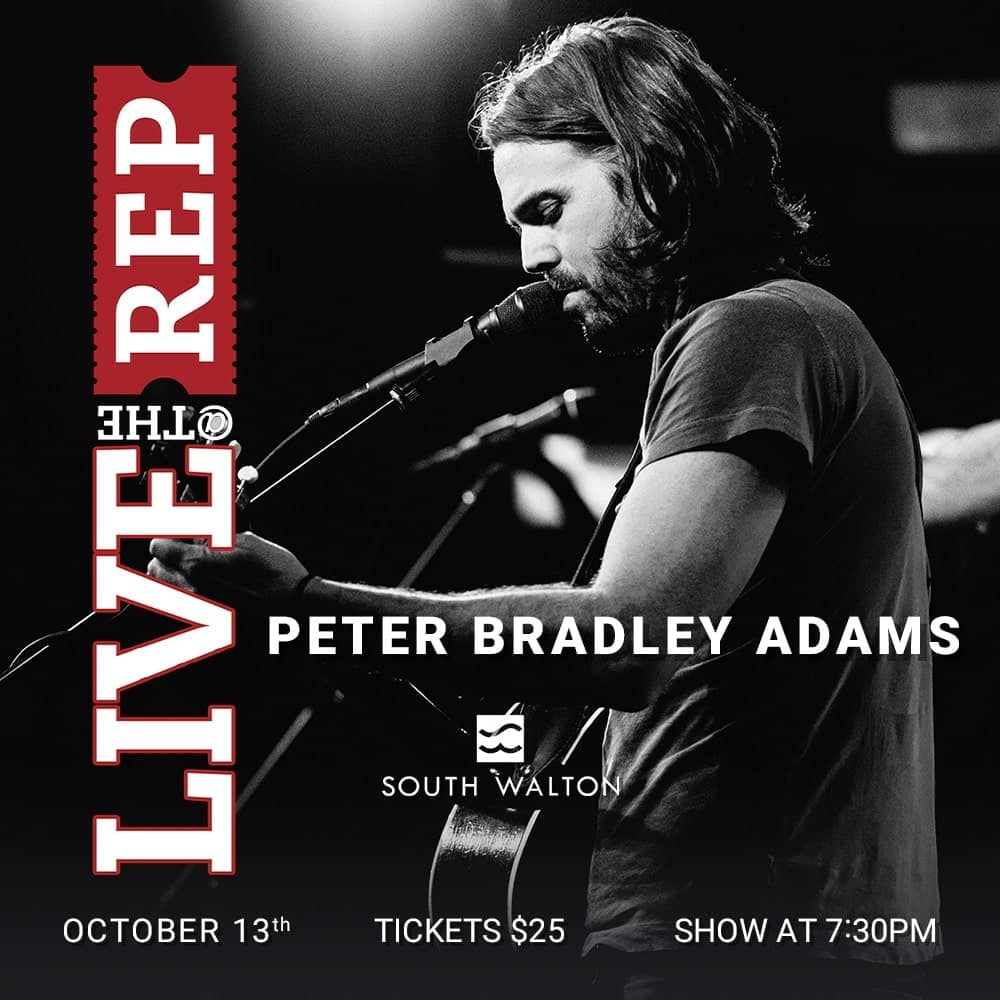 Peter Bradley Adams
October 13 at 7:30 pm
No matter the form, when it comes to art, there are a number of different tacks to take. Some artists continually push their work across new horizons. Others stand a bit more still in order to continually refine the capturing of their vision. Singer/songwriter Peter Bradley Adams falls into the latter category of perfectionists chasing their own perfection. With A Face Like Mine, he may well have caught it. There's a confidence, a completeness in the song cycle that listeners have gleaned throughout Adams' illustrious career, but A Face Like Mine, his sixth solo effort, brings it all into sharp focus. Adams' brand of Americana nestles his often delicate, always heartfelt voice in the warm embrace of gentle guitar, tasteful dobro, subtle banjo, supportive bass, and unhurried percussion. The result is a sonic scape that, in turn, wraps itself around the listener like a soft blanket on a cold day. With A Face Like Mine, Adams further refines the simple musical sophistication that has become his trademark.
Tickets are available online here.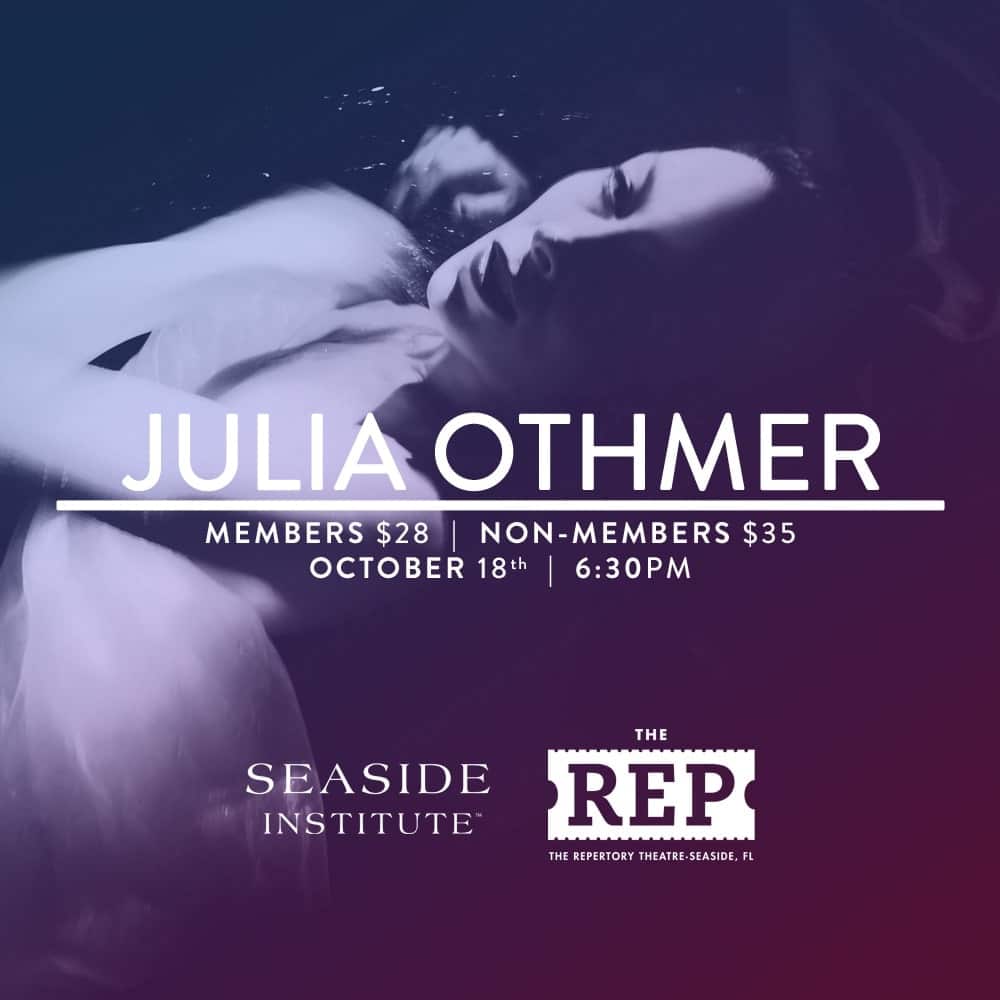 Julia Othmer
October 18 at 6:30 pm
Julia Othmer is a "captivating" piano-playing singer/songwriter known for her energetic live performances. "Perhaps the best way to explain Julia would be if Norah Jones, Tom Waits, Billie Holiday, and Lyle Lovett had a musical orgy and let you watch behind a curtain of burning lace and a whiskey waterfall. I'll bring the unfiltered cigarettes, you bring your soul," says Out of Print Magazine.
Tickets are available online here.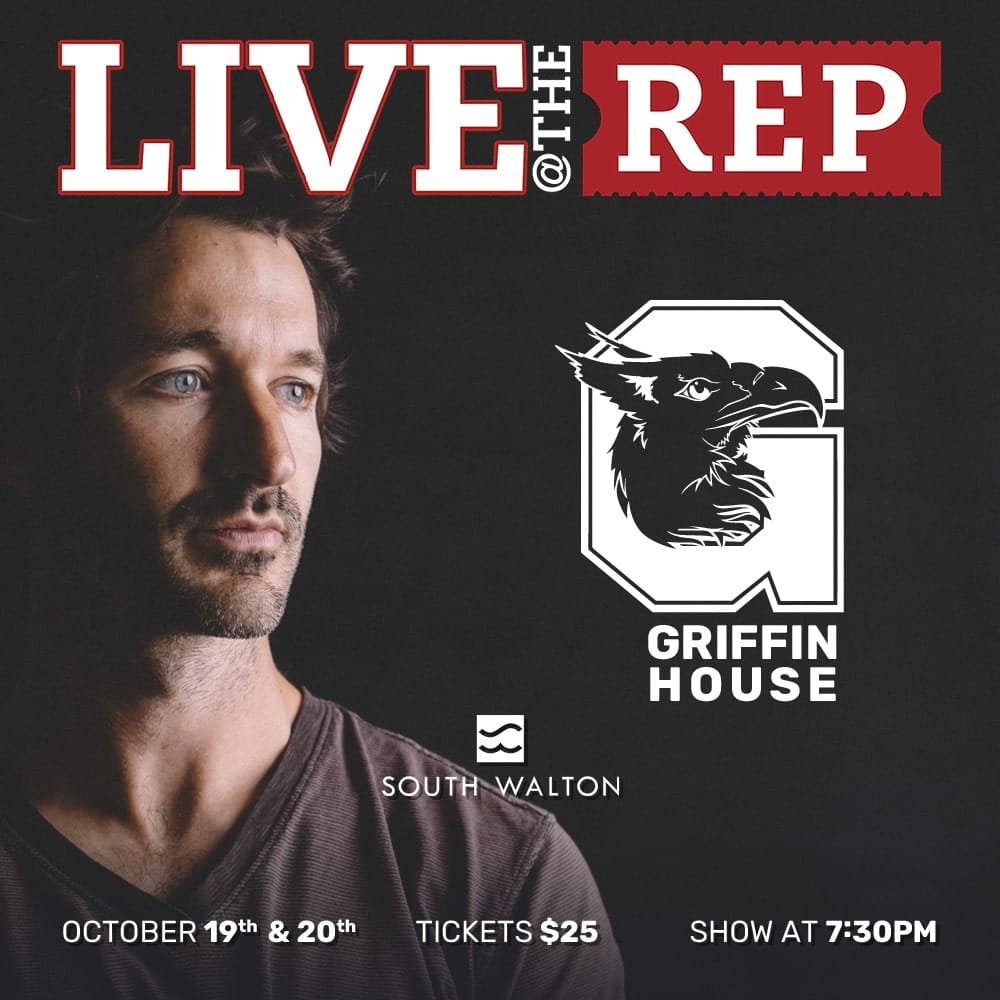 Griffin House
October 19 & 20 at 7:30 pm
It is a true, and nowadays rare, musician who writes lyrics so vulnerable and authentic that an audience is irrevocably captured by the powerful experience of sharing the journey. An album that is essentially an autobiographical account of personal mistakes, change, and growth, offers listeners a chance to reflect on their own experiences and connect with another's story. With Griffin House's album, So On and So Forth, it is clear the artist digs deep and offers up his narrative after much reflection. House is now a young family man and artist who is choosing sobriety and celebrating the path to his success, through songs which share his perspective on how people remember the past with rose-colored glasses, how we grow up and realize what we deeply need, and how we must find happiness in ourselves in the present. "If you are looking to be blown away by raw talent, then look no further than Griffin House." —American Songwriter
Tickets are available online here.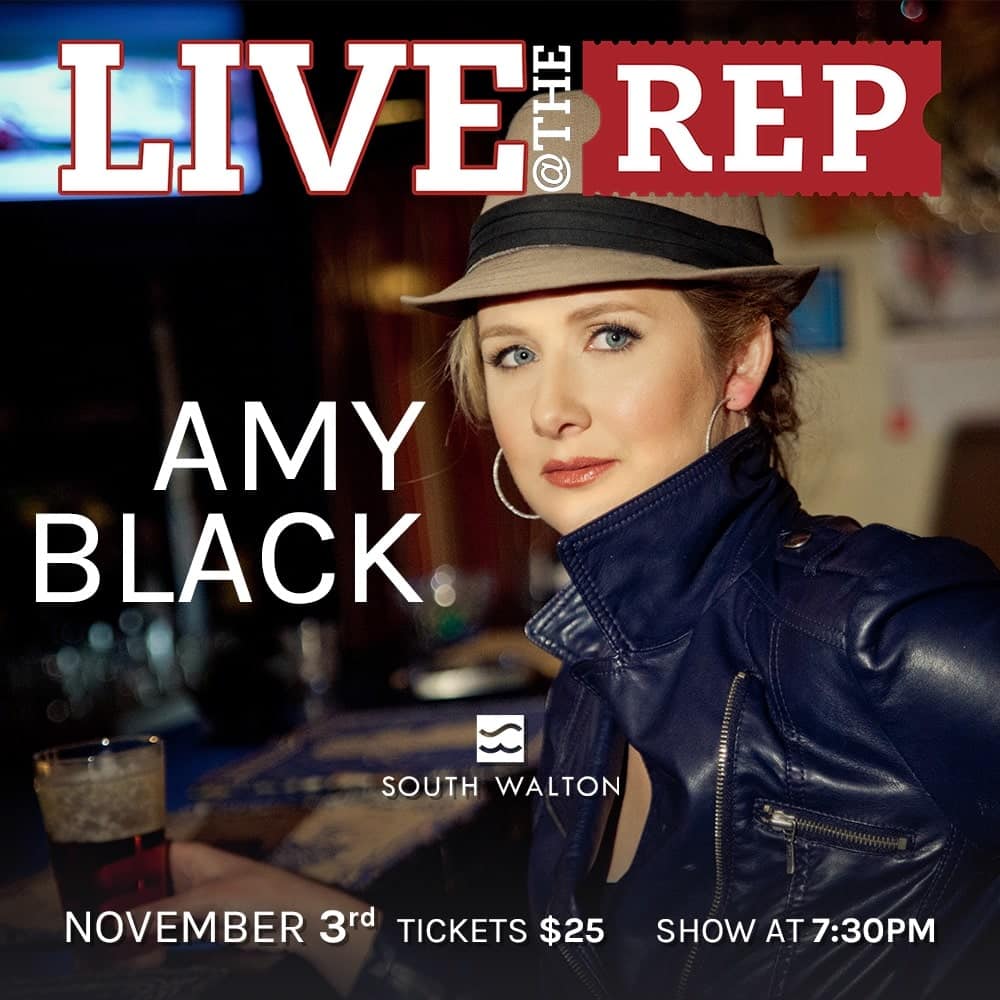 Amy Black
November 3 at 7:30 pm
As a singer and songwriter, Amy Black is known for her authenticity and versatility. Her live performance, like her songwriting, spans from soft, tender and vulnerable…to fiery, dynamic and powerful. Amy's love of many classic forms of American music, including blues, country, soul, jazz, and rock n' roll led her from Boston to Nashville to Muscle Shoals and, most recently, to Memphis to record with members of the Hi Rhythm Section (Al Green's backing band). While always drawn to singers of soul, blues and gospel, it wasn't until Amy began exploring her own southern soul roots for her third album, The Muscle Shoals Sessions, that she knew her next project had to be made in the place where blues and soul converge (and where she herself was conceived); where Al Green, Otis Redding and so many others turned grit and groove into some of the world's most beloved tunes. Black then hunted down several top musical architects to help her lay down the sound she wished to make—the sound of Memphis. Amy says, "This year, I'm moving away from revue show format and back to my original music. My set will include songs from all four of my albums, that together represent this exciting musical journey I've been on. What a ride it's been, with more adventures to come." Amy returns to The REP to perform an intimate solo show on November 3, 2018.
Tickets are available online here.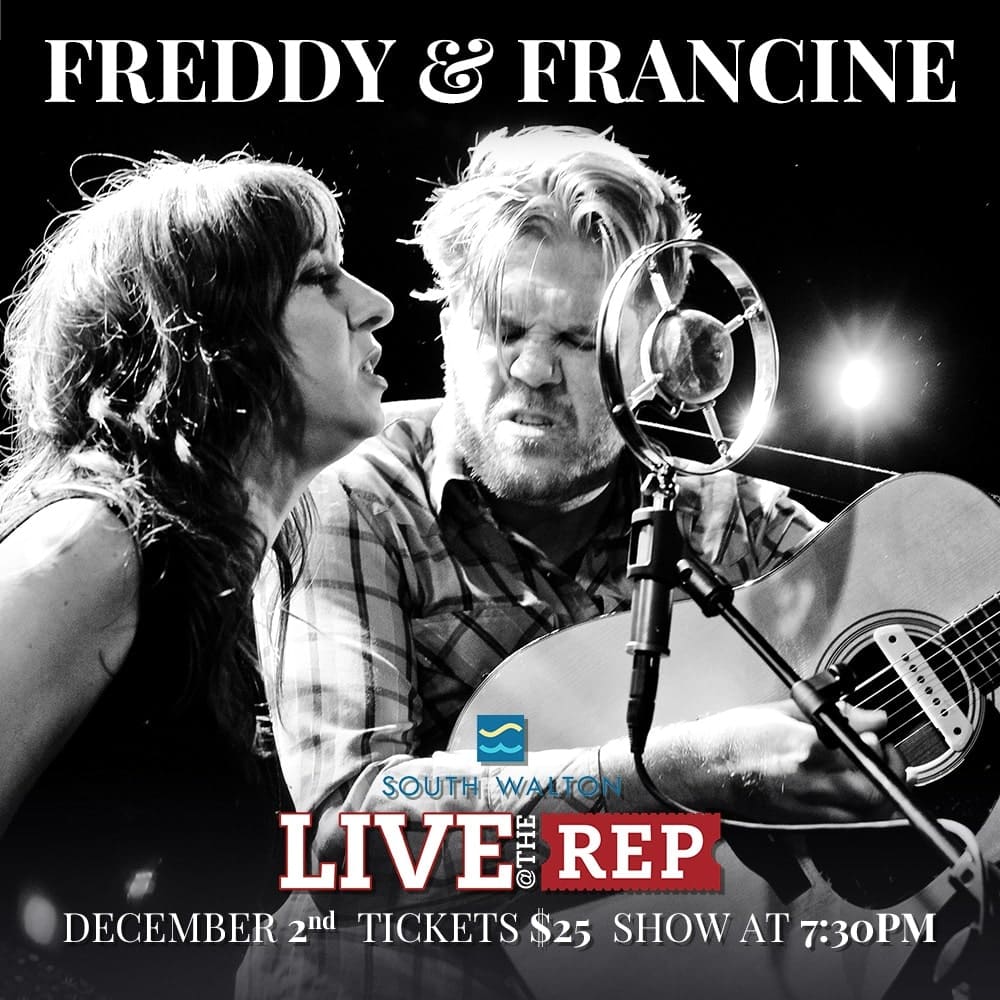 Freddy & Francine
December 2 at 7:30 pm
Freddy & Francine is an Americana-Soul duo comprising Bianca Caruso and Lee Ferris. With voices reminiscent of Aretha Franklin and Van Morrison, their songs blend Soul, R&B, Folk, and Americana with a modern, yet timeless appeal to all ages. Based in Los Angeles, Ferris and Caruso met in the fortieth anniversary of a musical production of HAIR in LA in 2007. As individuals, Caruso developed a comedy television show with ABC and Ferris racked up 500 performances as Carl Perkins in the Broadway musical Million Dollar Quartet. Freddy & Francine have released two EPs and three full-length records since 2008. Their latest, "Gung Ho" was produced by renowned producer Todd Sickafoose (Ani DiFranco, Andrew Bird, Anais Mitchell) and featured members of Ryan Adams, Rufus Wainwright, and Andrew Bird's touring bands.
Tickets are available online here.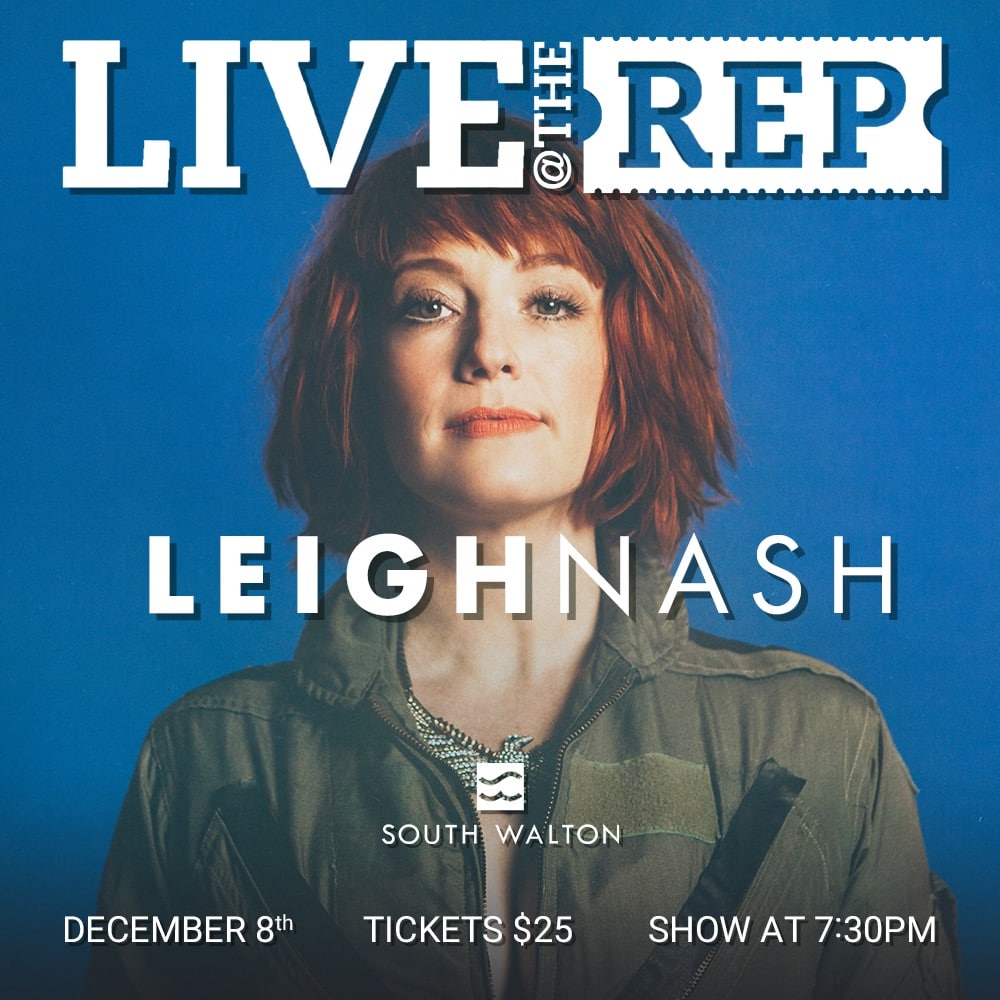 Leigh Nash
December 8 at 7:30 pm
Growing up in the Texas hill country of New Braunfels, Leigh Nash officially started her music career singing country music and learning old country songs on the guitar when she was just 12 years old. With a desire to be on the stage, she started calling clubs on her own to book herself to perform. Before long, the young teen was singing Loretta Lynn and Tanya Tucker songs such as "You Ain't Woman Enough to Take My Man" and "Texas When I Die," on open-mic Sunday nights while being backed by a middle-aged band of town locals. It was in the early 1990s when she met guitarist and songwriter Matt Slocum and together they formed the band Sixpence None the Richer, a famed pop group that went on to win numerous awards and accolades, including two GRAMMY® Award nominations.
Tickets are available online here.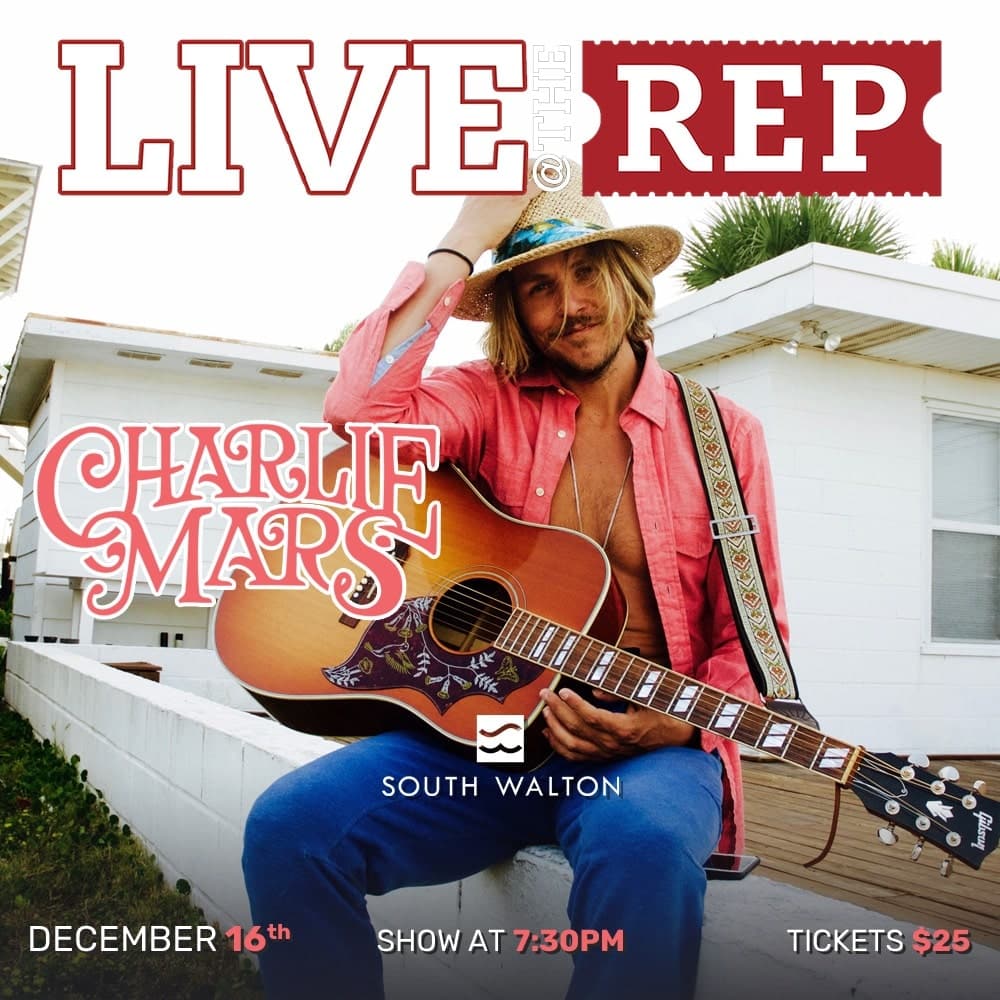 Charlie Mars
December 16 at 7:30 pm
Charlie Mars has been a journeyman artist with major label releases and high profile gigs opening for the likes of REM, KT Tunstall, Citizen Cope, Steve Earle, among others. The Mississippi-based troubadour builds upon the distinctive musical approach first mined on his 2009 breakthrough Like A Bird, Like A Plane, employing supple grooves and delving deep within to offer insight and a path to self-awareness and ultimately transcendence via a gracefully beatific distillation of folk, rock, and smooth acoustic soul. He doggedly developed a sonic style uniquely his own, a sound informed less by traditional rock than by sinewy and soulful rhythms that seemed to bubble up from within his soul. With its sparse instrumentation and focus on transcendent grooves and ambient space, his minimalist approach to music ads maximum intensity to Mars' already powerful songwriting. Mars will be in town performing songs from his Emerald Coast inspired album, Beach Town.
Tickets are available online here.
About the Seaside Repertory Theatre:
The Repertory Theatre (The REP) is based in Seaside, Florida and committed to a long-range vision of building itself into a world-class regional theatre company, and an immediate mission of providing high-quality professional theatre to audiences of all ages. We seek to be the premier arts organization in Northwest Florida, providing programs and productions that make an essential and lasting contribution to the quality of life in our area.
---