One&Only Desaru Coast Welcomes Dior For Its First Dioriviera Pop-Up and Café
---
July 6, 2023
One&Only Desaru Coast, the ultra-luxury all-suite resort in Malaysia, adds a touch of Parisian sophistication to the region this summer, as Dior saunters into tropical Desaru Coast with an all-new pop-up store and café for their Dioriviera capsule collection launch.
For eight stylish weeks from June 13th, Dior showcases tasteful expressions of the French art de vivre with a pop-up store and café at Ember Beach Club, imbued with contemporary signatures of the House. The landmark event marks the first time Dior and One&Only are coming together in Malaysia, both rooted in detailed craftsmanship, modern elegance, and a celebration of life.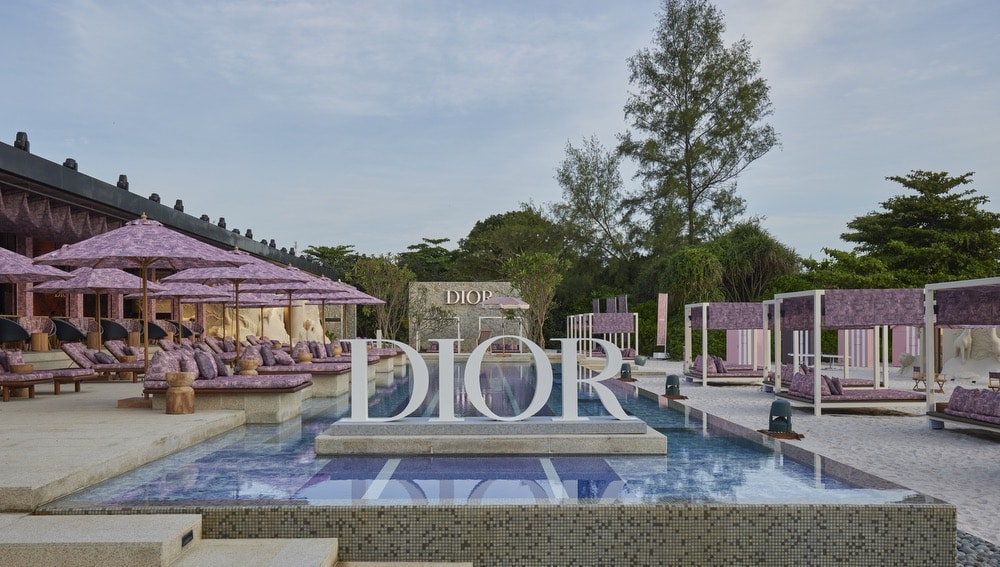 Continually reinvented, the Dioriviera capsule collection, designed by Creative Director Maria Grazia Chiuri, perpetuates the spirit of this irresistible odyssey through pieces that play with the House's fundamentals, including the toile de Jouy reinvented in a palette of soft shades, from pink to gray, and cream to blue, evoking the delicacy of porcelain.
Named toile de Jouy Sauvage, this variation is deployed on iconic bags, such as the Lady D-Lite and the Dior Book Tote, on the lining of the new Lady Dior Wicker, but also on scarves and Mitzahs, as well as on the Dior Silk Top, promising an audacious allure for the summer. As an extension of this infinitely sunny wardrobe, Dior Maison creations are in turn enhanced by the same fascinating sketches. They illuminate deckchairs, an umbrella, a surfboard, table tennis rackets and a set of boules, recalling joyful moments among friends so cherished by Christian Dior.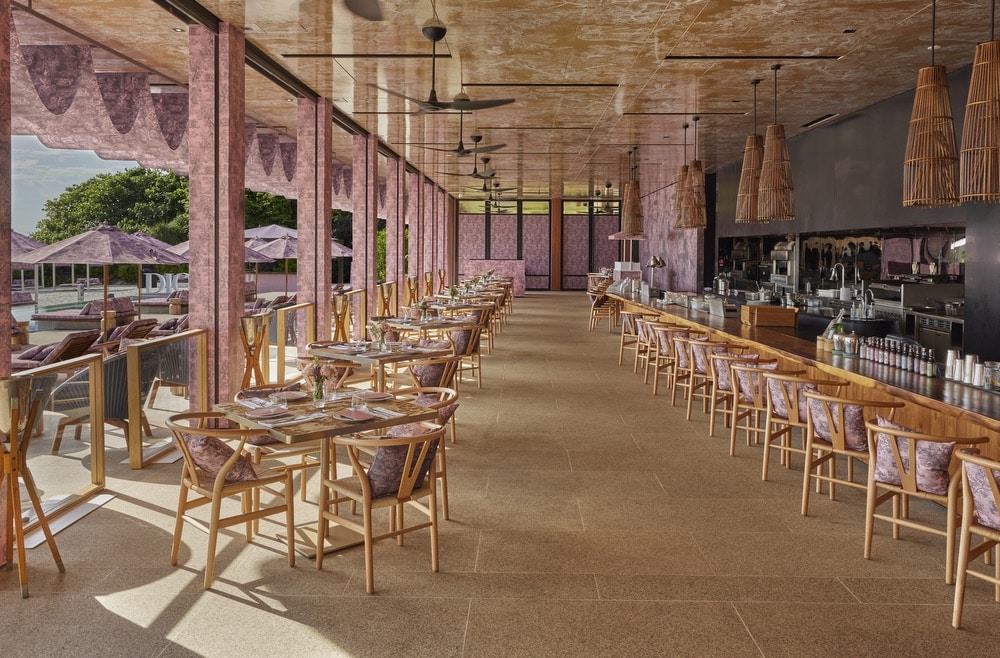 Ember Beach Club, the beating heart of the coastal resort, transforms into a definitive seaside showcase, where the venue comes dressed in romantic dusk pink, lounging harmoniously with the destination's turquoise ocean and silky white sands. Summer begins with a balmy welcome from life-size sculptures of wild animals inhabiting the emblematic Dior toile de Jouy drawings that come alive.
Lustrous motifs flourish across the restaurant's interiors, dining areas, sun loungers, cabanas and pools, drawing the eyes to a striking Dior retail space set within a larger-than-life sandcastle by the ocean.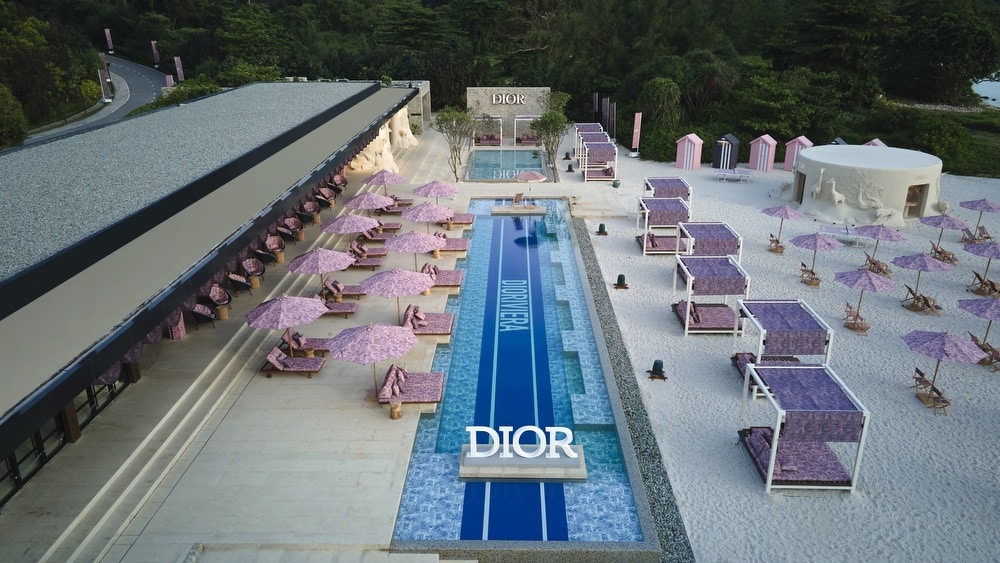 For the duration of the takeover, Dior Café at Ember Beach Club will provide guests with a refined dining experience, complemented with the warm service for which the venue is known. Created by Dior Malaysia Chef Partner Raymond Tham, who is co-owner and executive chef of popular Kuala Lumpur restaurants Beta KL and Skillet @ 163, the Mediterranean-inspired menu features hearty summer flavours that pay homage to Malaysia's fresh local produce with a luxurious French twist. Chef Raymond is the first Malaysian chef to be appointed by Dior to curate culinary offerings for their pop-ups, and the takeover is his second collaboration with the brand.
Guests can also look forward to alfresco mahjong and table tennis to perfect a most picturesque and bucolic adventure by the beach.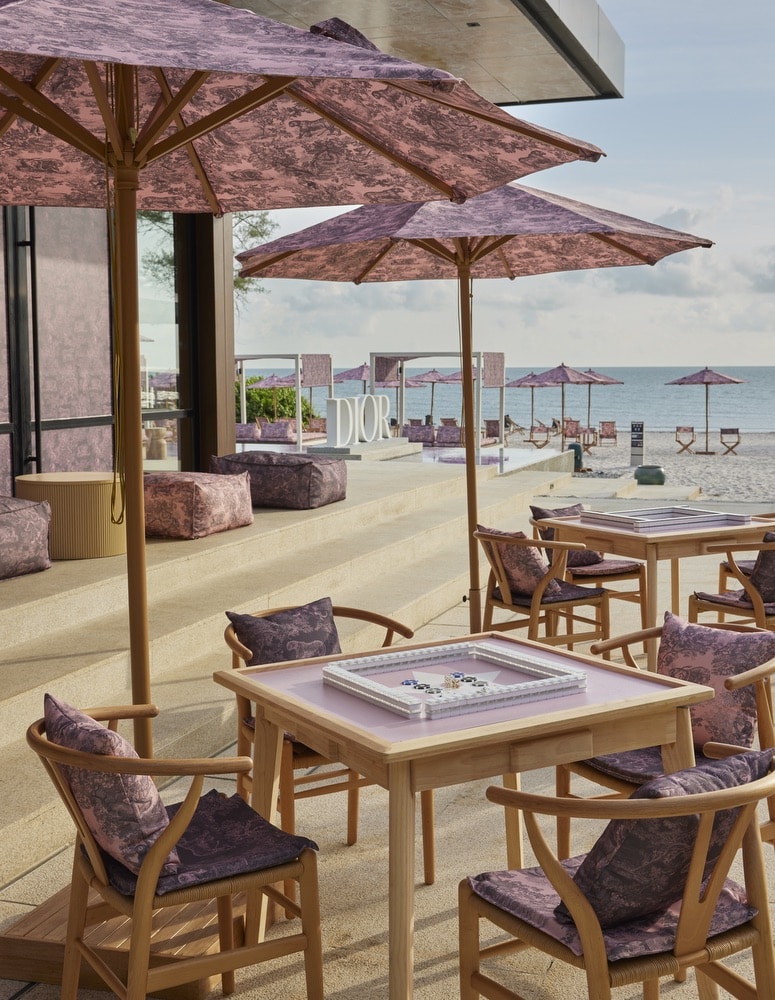 "We cannot be more thrilled to be the resort of choice to host a high-profile lifestyle event of this scale in Desaru and Malaysia," said Jerome Pichon, General Manager of One&Only Desaru Coast. "Dior and One&Only are leading icons of exceptional class for our discerning clientele, and we are proud to demonstrate our shared values through this inaugural pop-up experience."
The Dioriviera pop-up store and café at Ember Beach Club runs from June 13th to August 6th 2023, 10:00 am to 10:00 pm daily.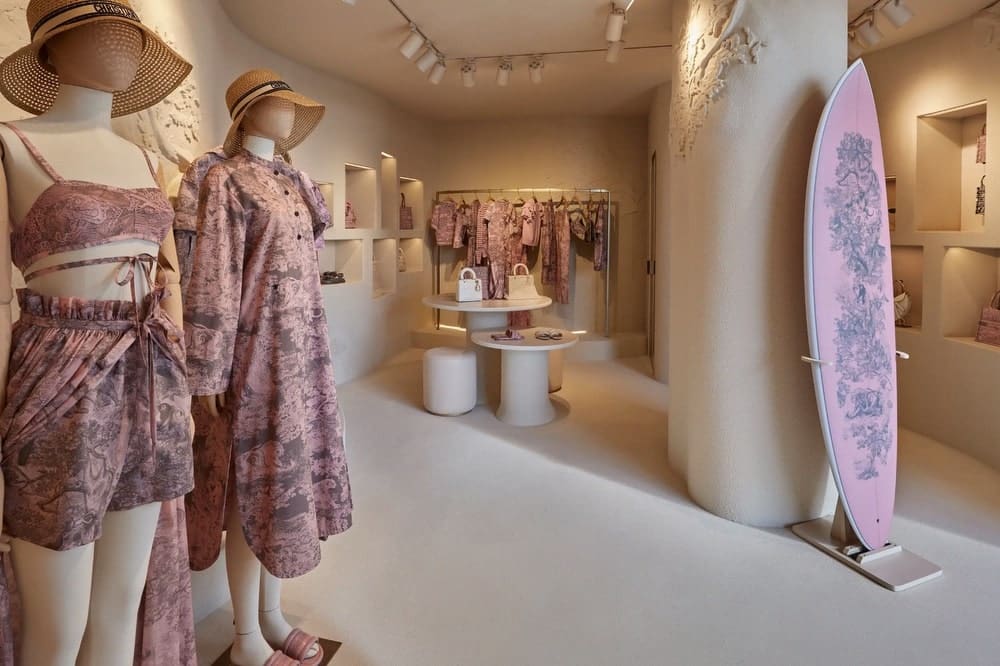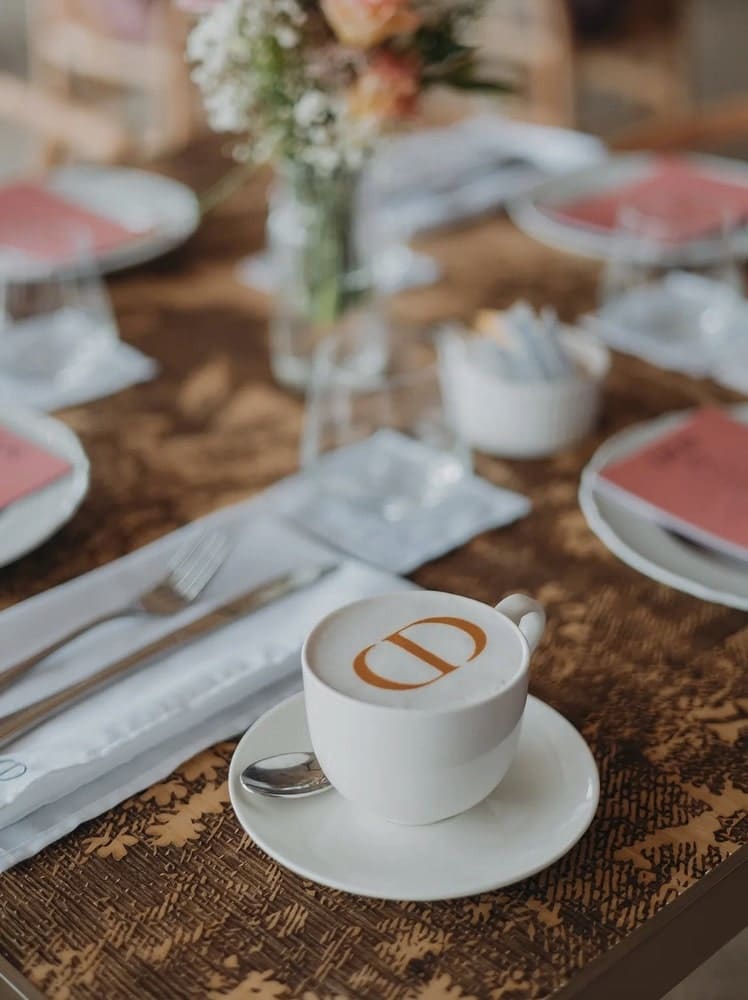 Prior retail and dining appointments are mandatory and can be made here.
---
About one&only
Created exclusively for the ultra-luxury market, One&Only is conceived as a hallmark of excellence. Set in some of the most beautiful locales in the world, each award-winning resort offers guests a distinctive style and personality borne of its local culture, a genuine hospitality and a lively energy that is unrivalled. The exclusive collection includes One&Only Reethi Rah in the Maldives; One&Only Le Saint Géran in Mauritius; One&Only Royal Mirage and One&Only The Palm in Dubai; One&Only Palmilla and One&Only Mandarina in Mexico; One&Only Cape Town in South Africa; Emirates One&Only Wolgan Valley in The Blue Mountains in Australia; One&Only Desaru Coast in Malaysia; One&Only Nyungwe House and One&Only Gorilla's Nest in Rwanda and One&Only Portonovi in Montenegro. Additional resorts in development include One&Only Kéa Island and One&Only Aesthesis in Greece, One&Only One Za'abeel in Dubai, and One&Only Moonlight Basin in Big Sky Montana as well as communities of One&Only Private Homes around the world. More information on One&Only is available at oneandonlyresorts.com
About one&only Desaru coast
Positioned on the south-eastern shoreline of Malaysia between lush rainforests and the South China Sea, One&Only Desaru Coast extends across 128 acres of unspoilt wild flora and a pristine 1.5 kilometre stretch of private white sanded beach. Designed by the award-winning Kerry Hill Architects, the first One&Only resort in Asia is an architectural gem, weaving local art and nature into every corner, offering a true retreat from city life. Easily accessible via the new 90-minutes Singapore-Desaru ferry service or two hours by car from Singapore, the ultra-luxury tropical escape offers guests the ultimate privacy, leading wellness programmes, destination-defining cuisine and curated experiences that celebrate the destination.
---