Milan, Darling. Milan.
---
March 8, 2018
Milan Fashion Week Is Everything We Dream of and More
Fashion Week continues, just in another city. But not just any other city in the states. Milan, darling. Milan. The fashion there is on a different level, with designers such as Alberta Ferretti and Roberto Cavalli, and the list goes on and on.
In honor of what could be the most incredible fashion shows this year (although Paris definitely has some contenders), we put together a list of our favorite runway shows from Milan Fashion Week.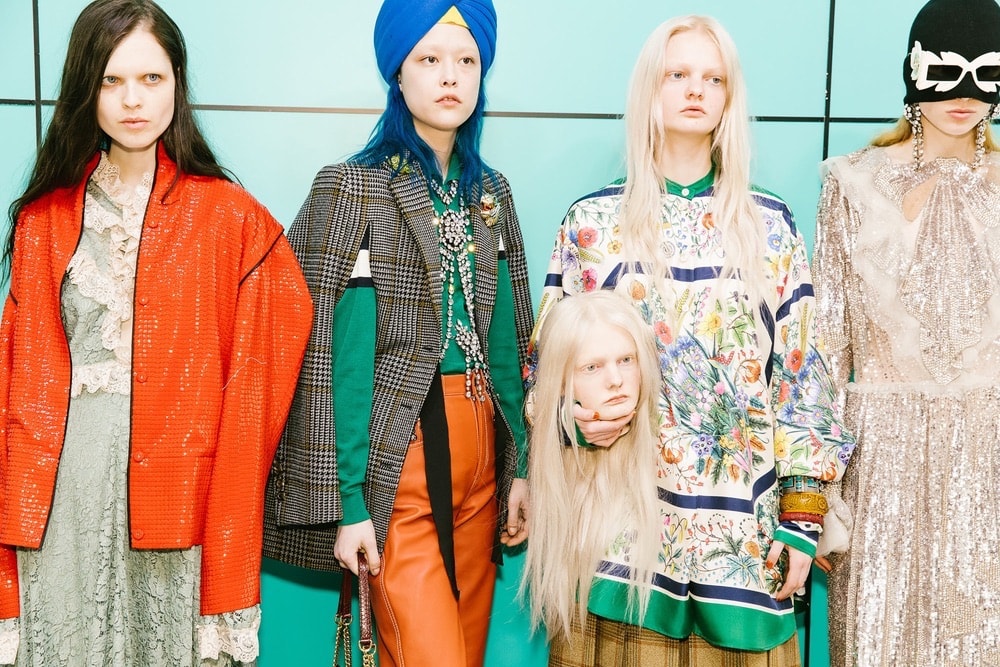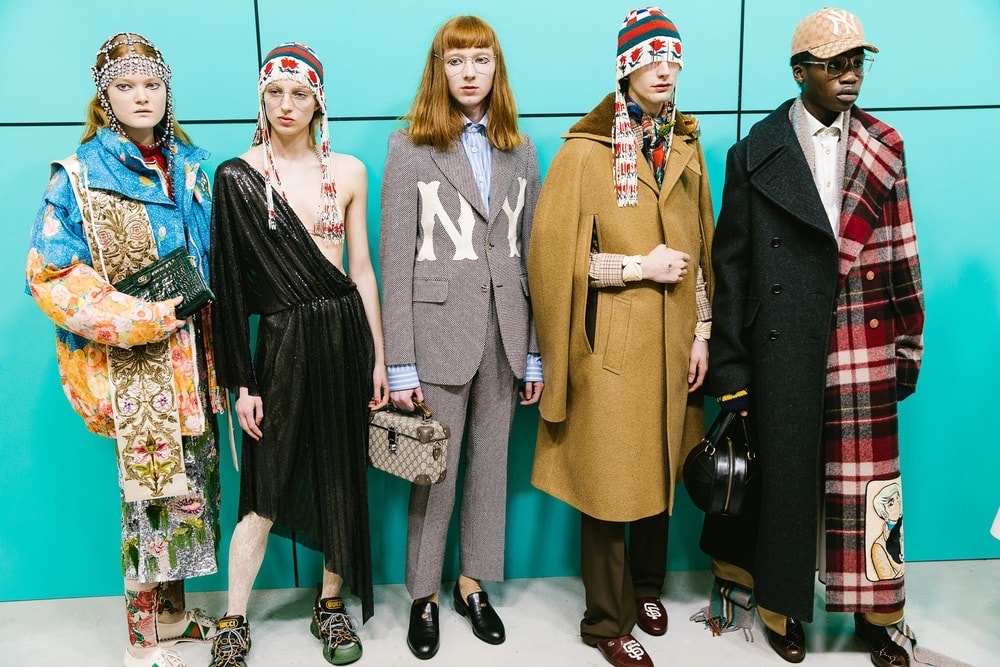 Gucci
GUCCI! I have no words. Gucci is known for its out-of-this-world visions for each collection and runway shows that might take you back in time, to outer space, or to the set of a horror film. You can never predict what creative director Alessandro Michele will do next.
This time, Michele took us to the operating table. The lab. "There's a clinical clarity about what I am doing," he said. "I was thinking of a space that represents the creative act. I wanted to represent the lab I have in my head. It's physical work, like a surgeon's."
As guests entered the Gucci Hub and took their seats in Gucci's operating theatre, spectators weren't sure what they were going to witness. The room was decorated in "scrub" turquoise, complete with operating tables around the venue, as they listened to a soundtrack of a heart monitor.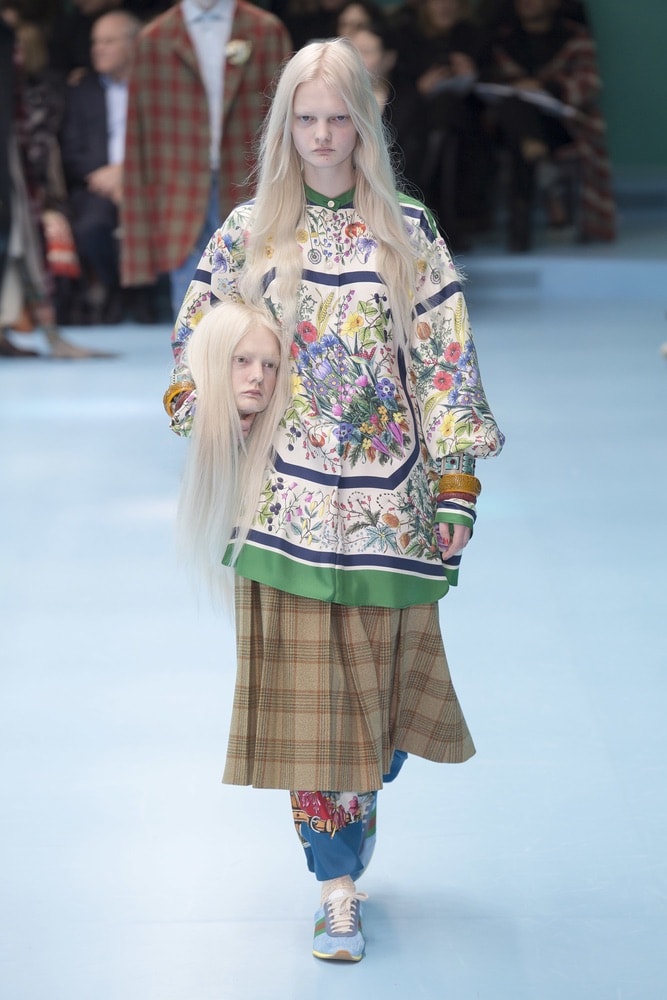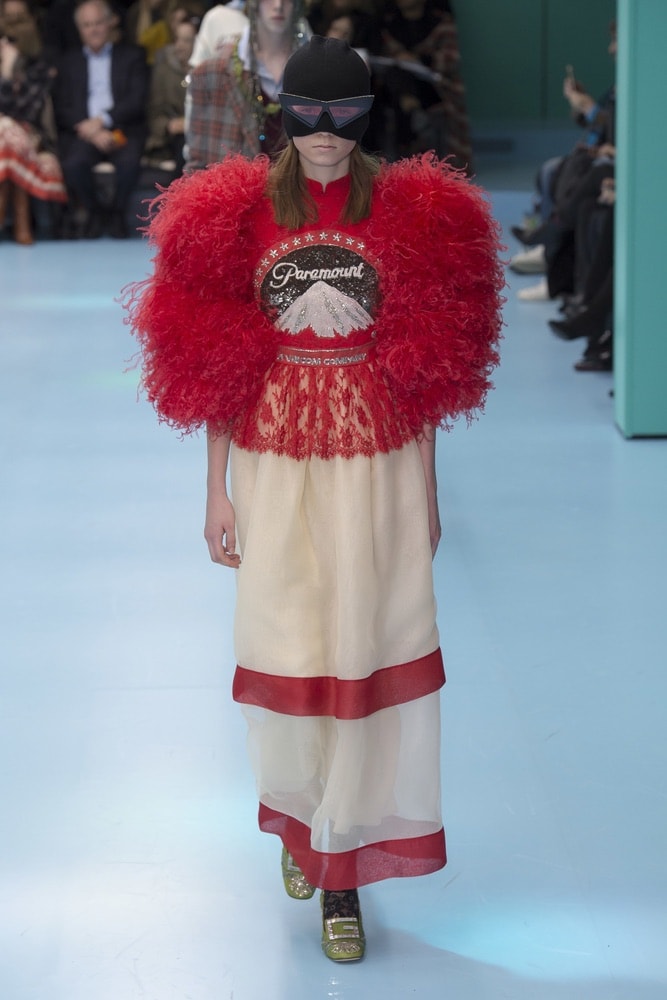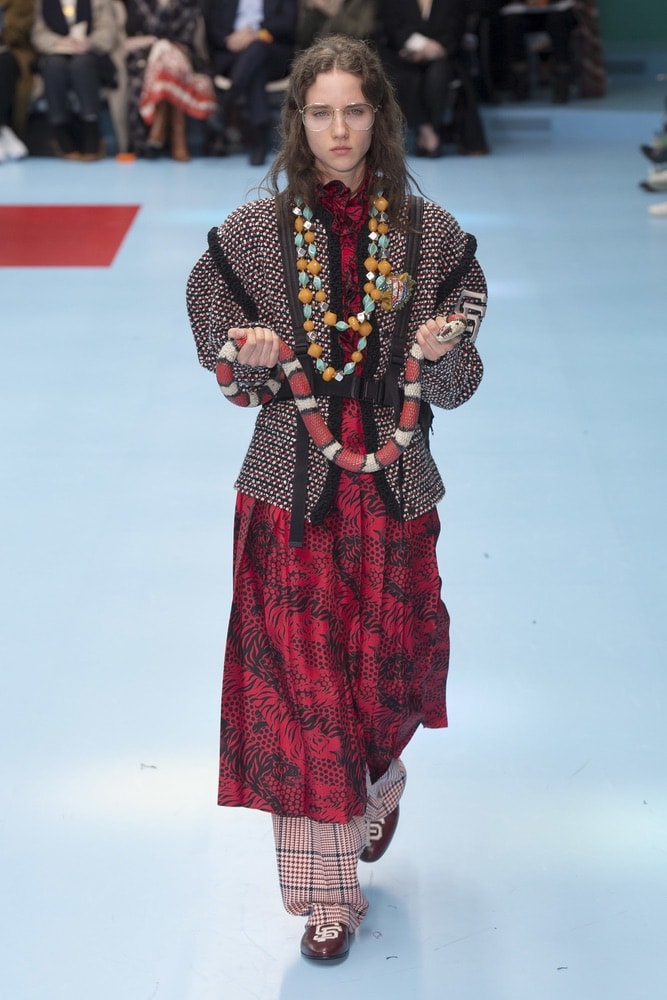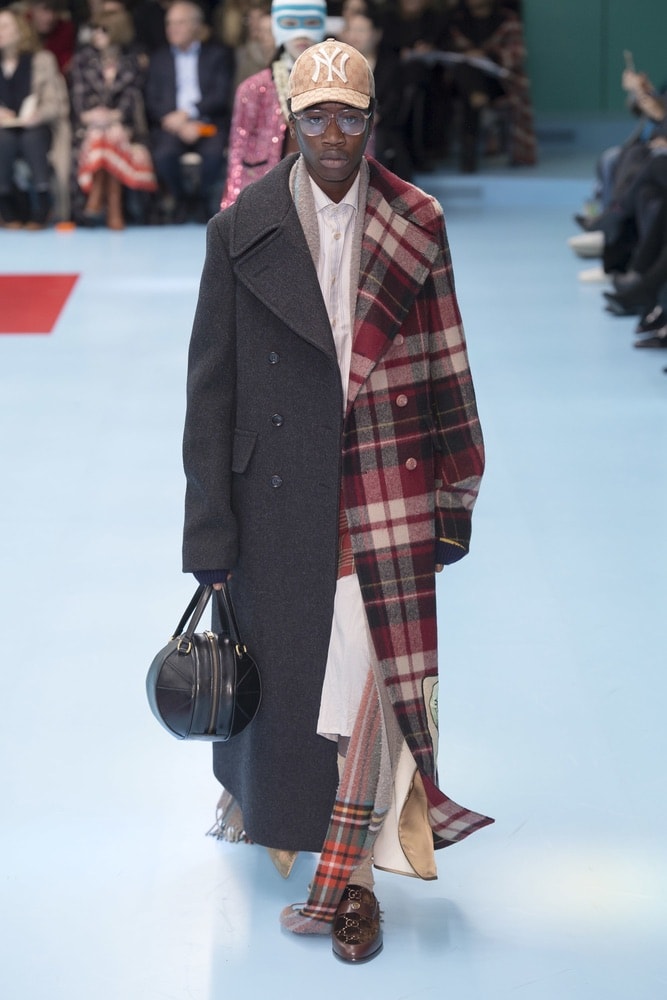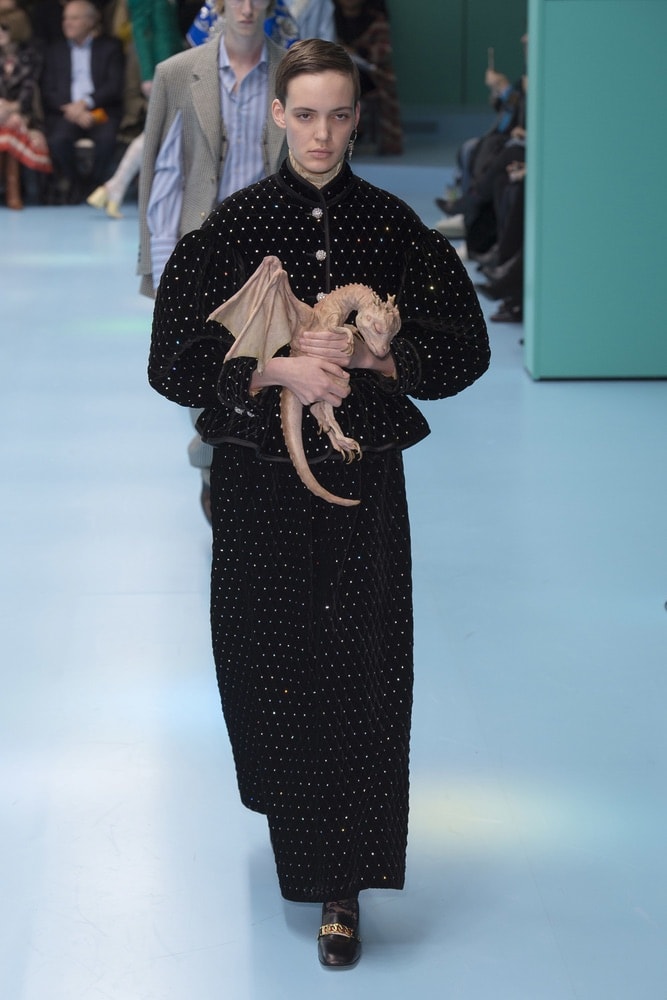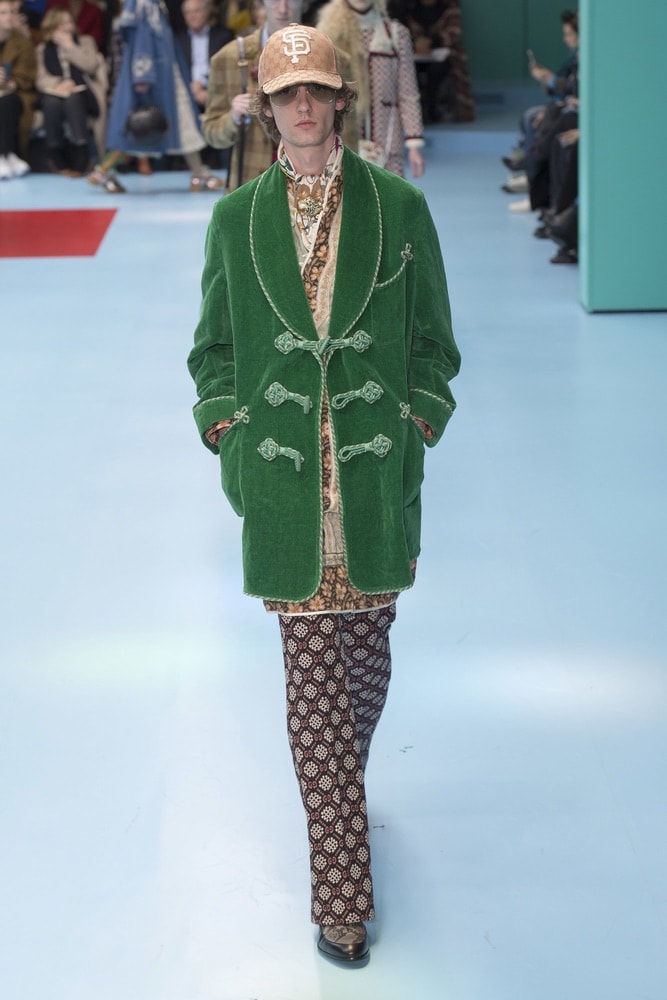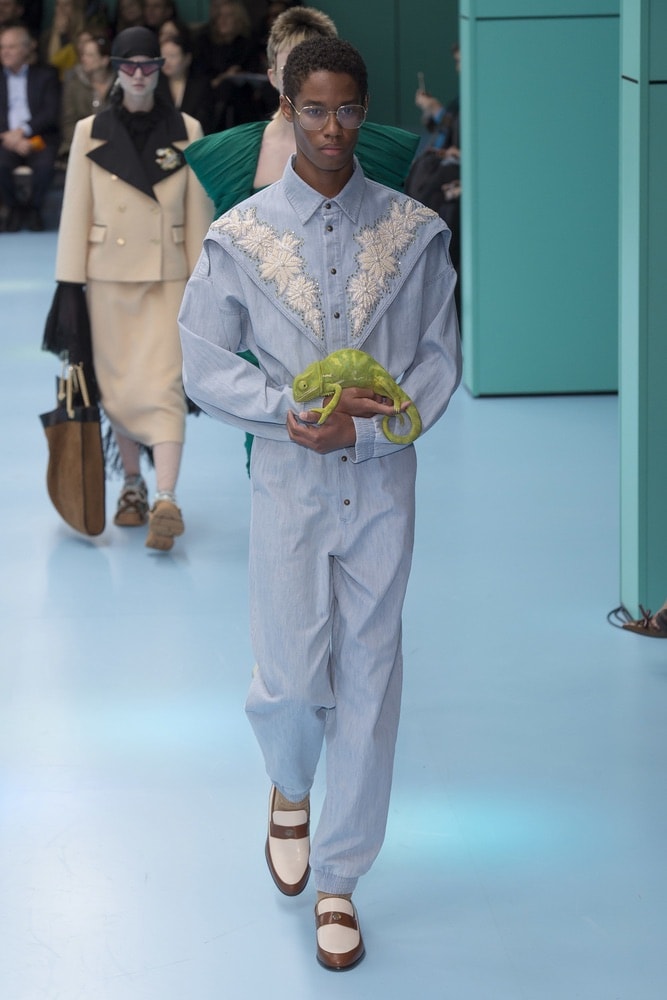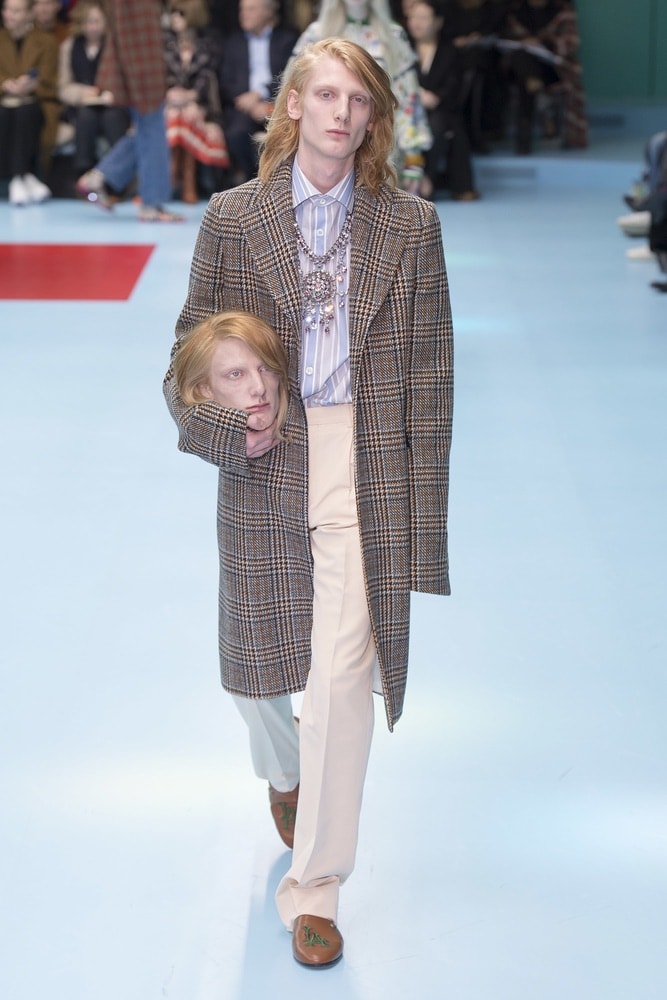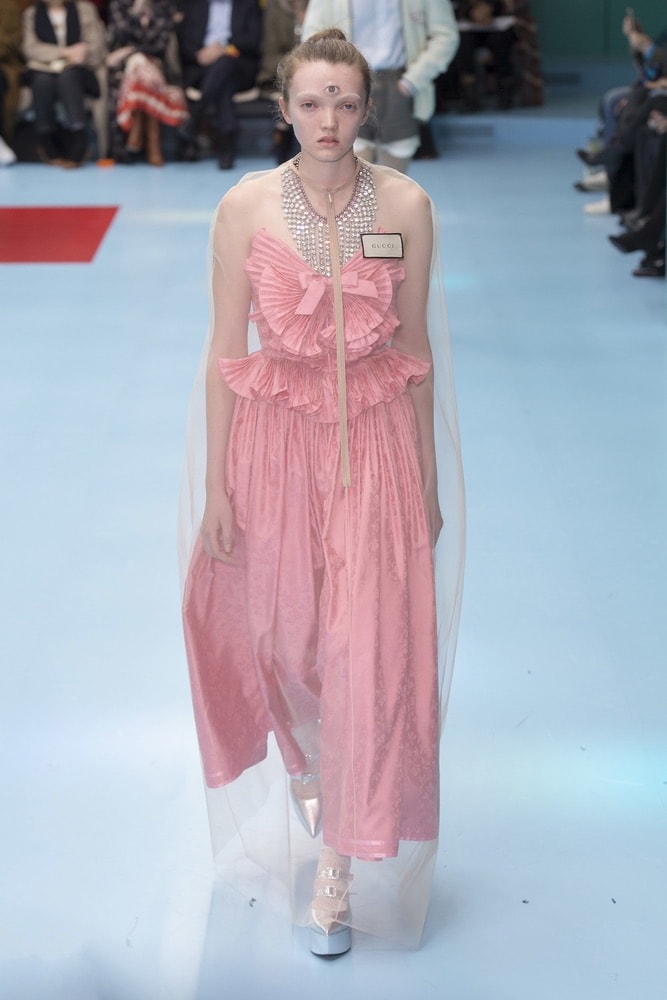 The show begins and in walks a model—holding a severed head. An exact replica of her own head, in fact. Other models sauntered around the runway carrying anything from a snake, a chameleon, and a dragon, while one had an extra prosthetic eye on her forehead.
Aside from all its quirkiness, Michele draws us in time and time again, leaving us speechless by his work and the creative quality for which Gucci has become known.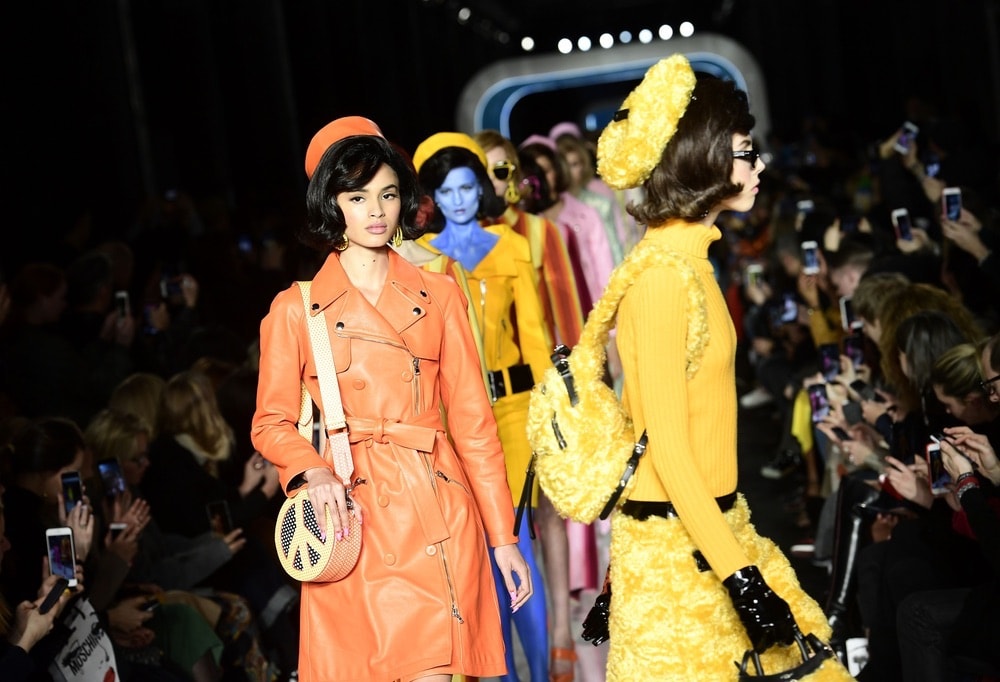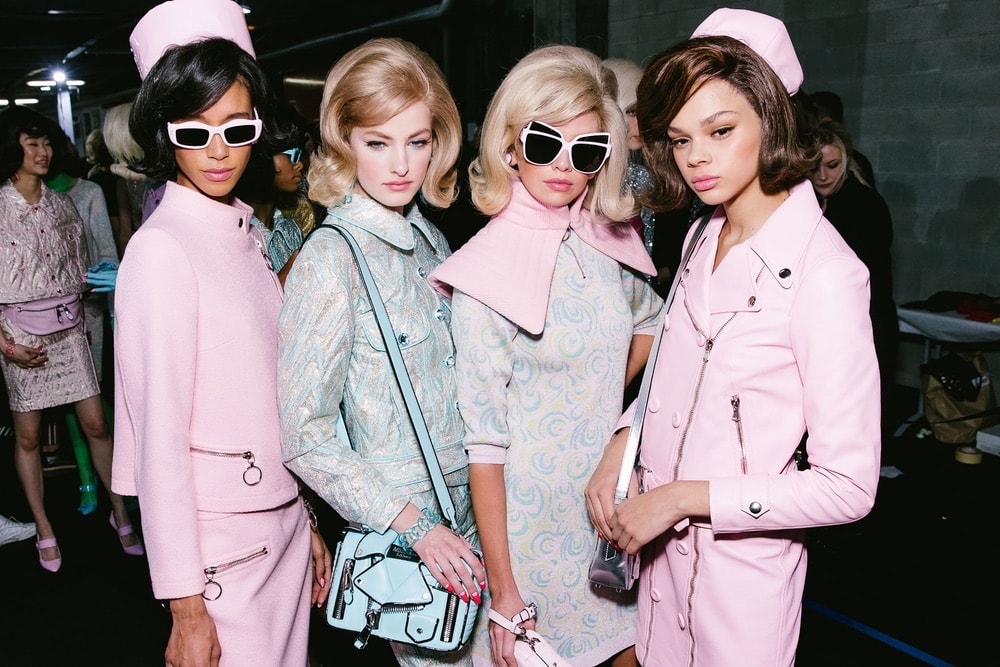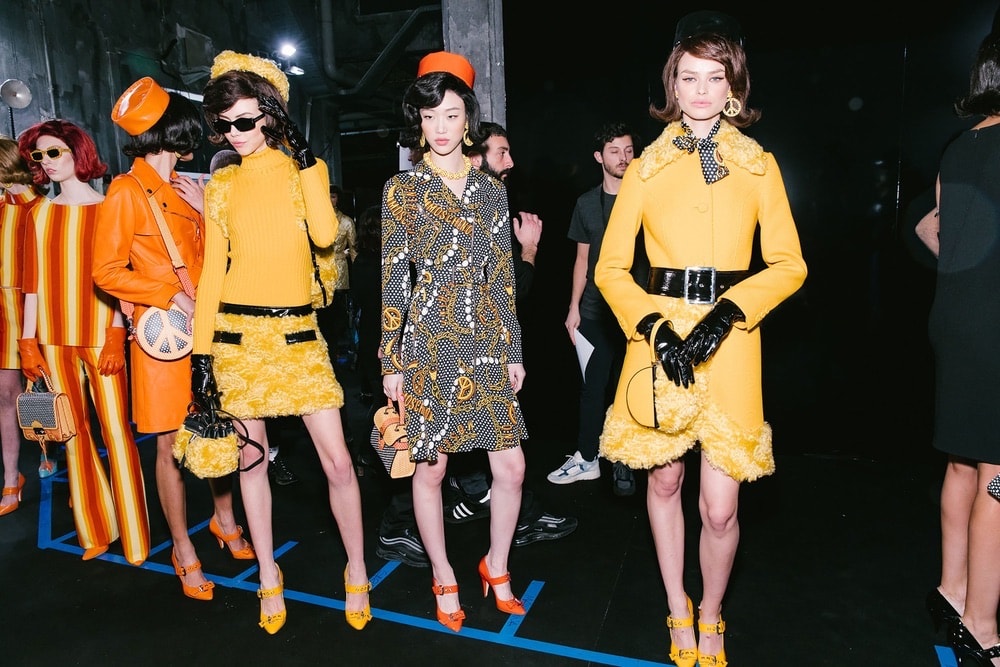 Before we begin, let's take a moment to channel our inner Jackie O. Are you there yet? OK, lets continue.
This is possibly one of my all-time favorite runway shows. Creative director Jeremy Scott's fall/winter collection's starting point began with a JFK conspiracy, when President Kennedy told Marilyn Monroe aliens were real and she would then go straight to the press. The tale inspired Scott himself—Jackie Kennedy, an alien? Hence the extraterrestrial colored models.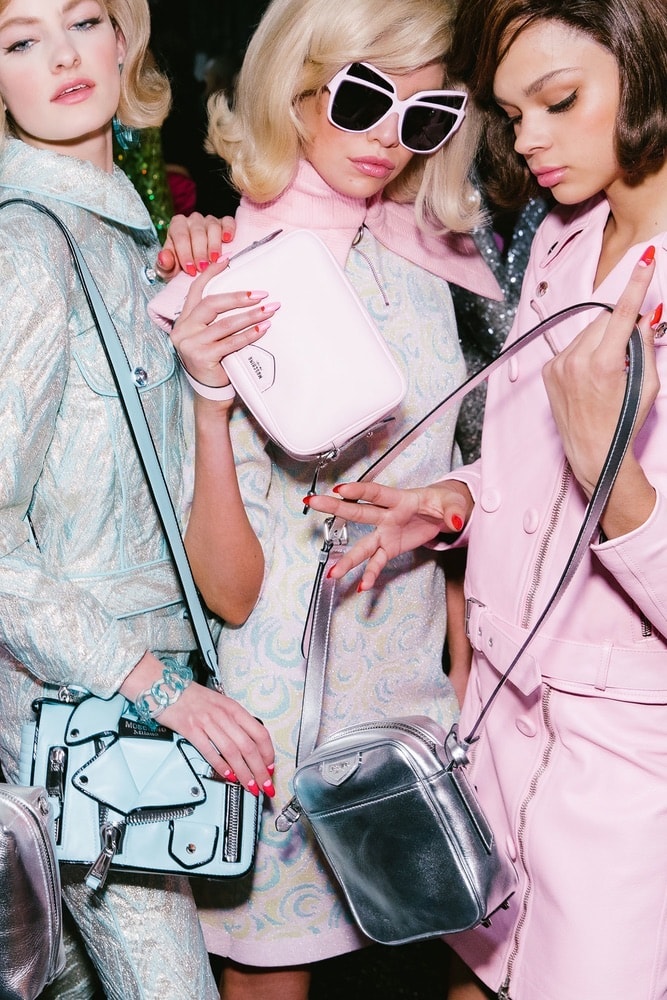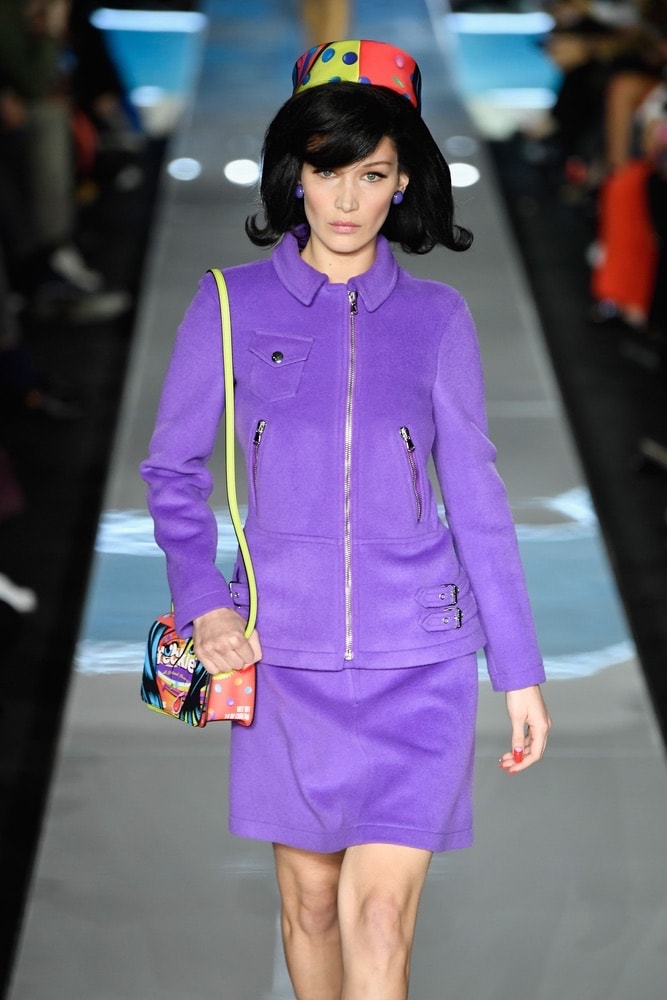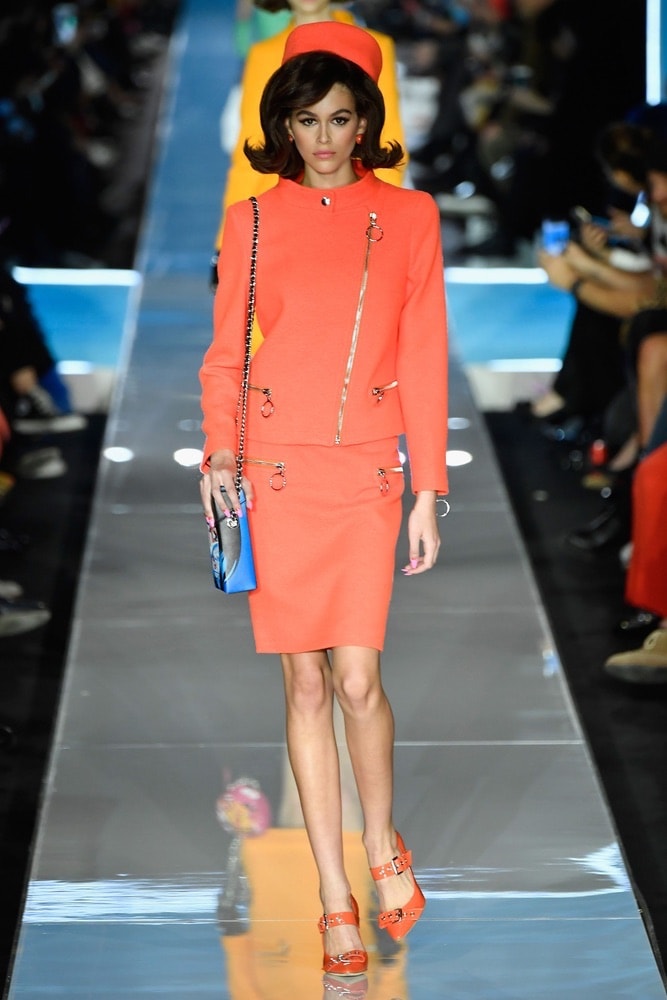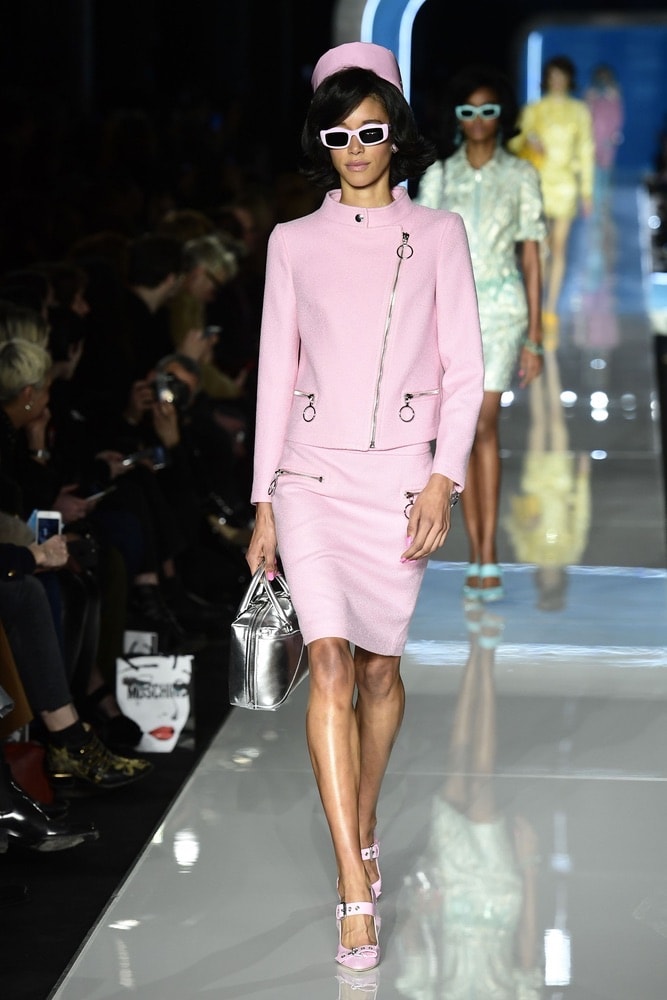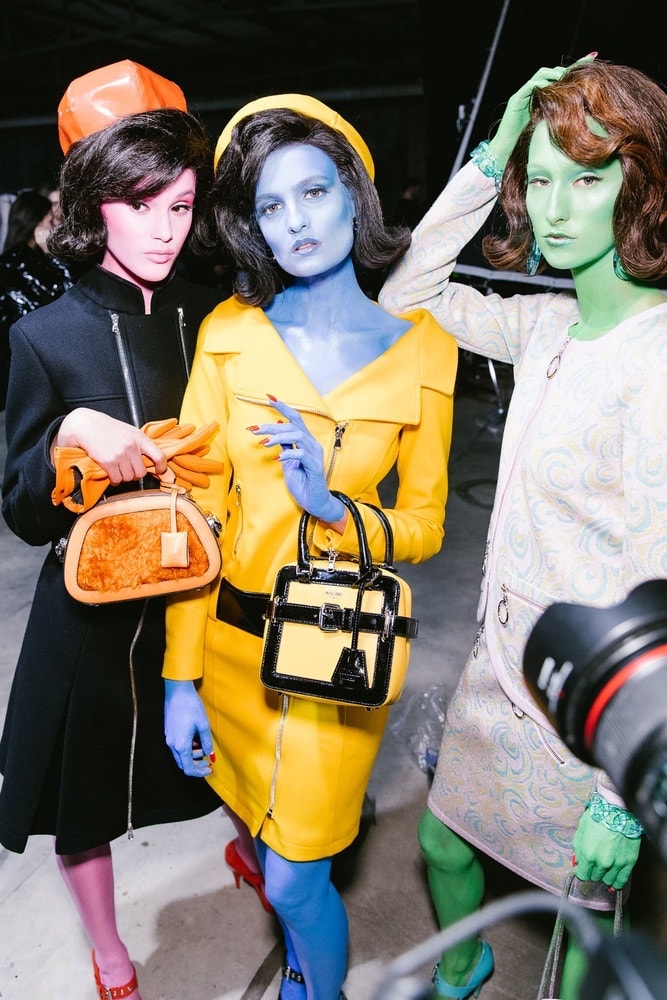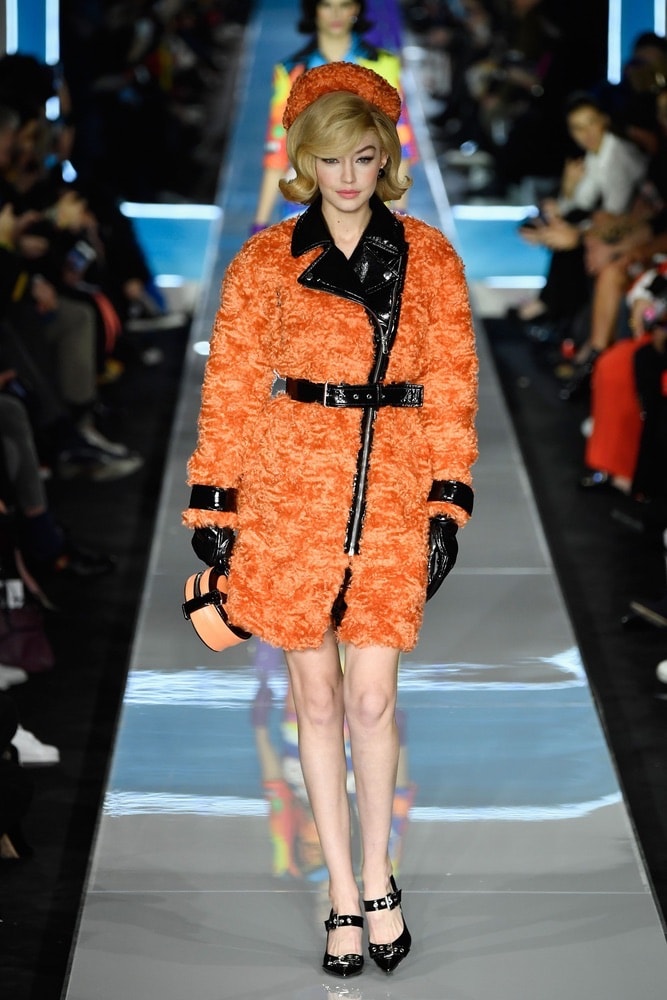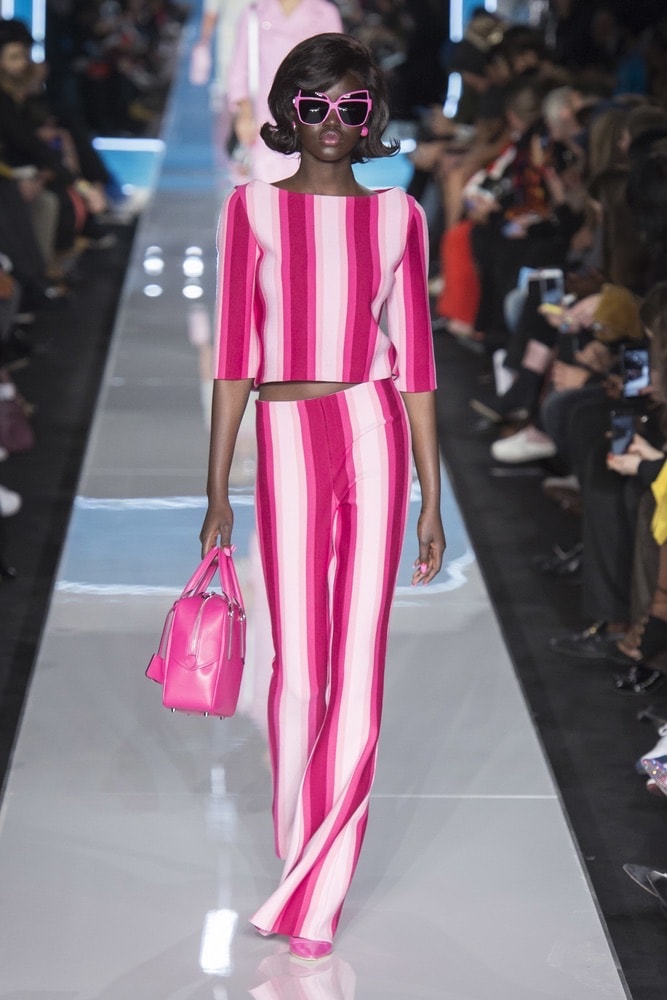 To answer the famous question, "Are you a Marilyn or are you a Jackie?"—Scott's collection was both, with looks inspired by everything from Jackie O bold skirt suits to Marilyn's retro ball gowns. Needless to say, it was giving us all the feels.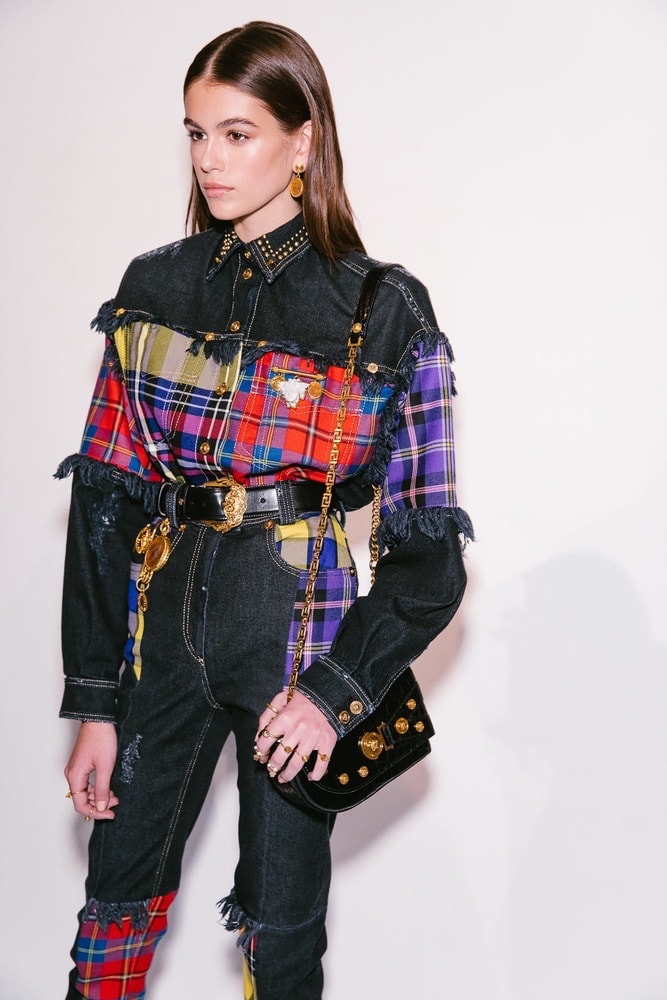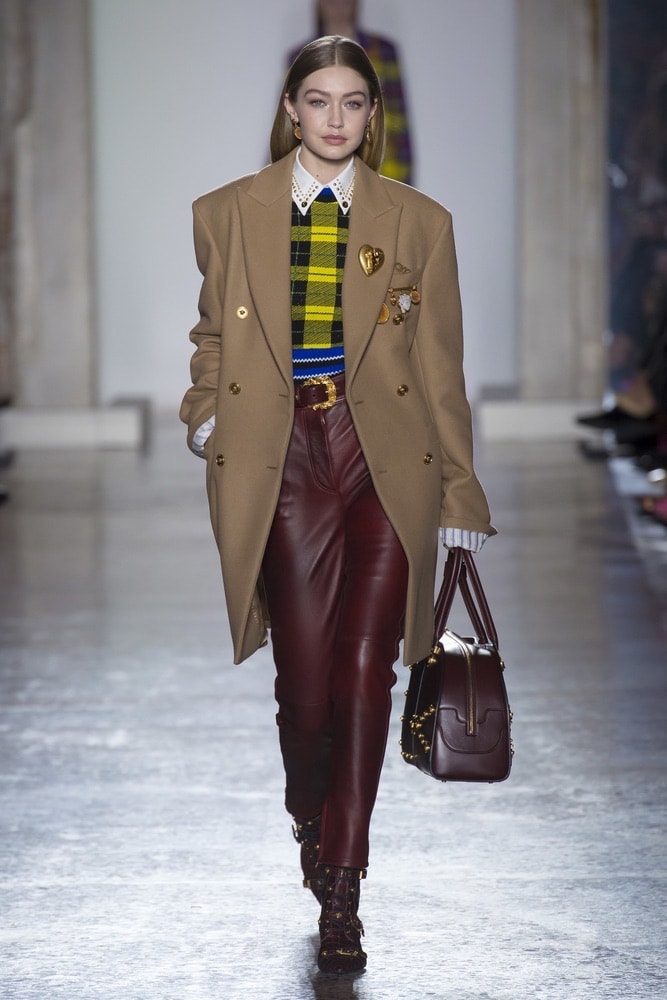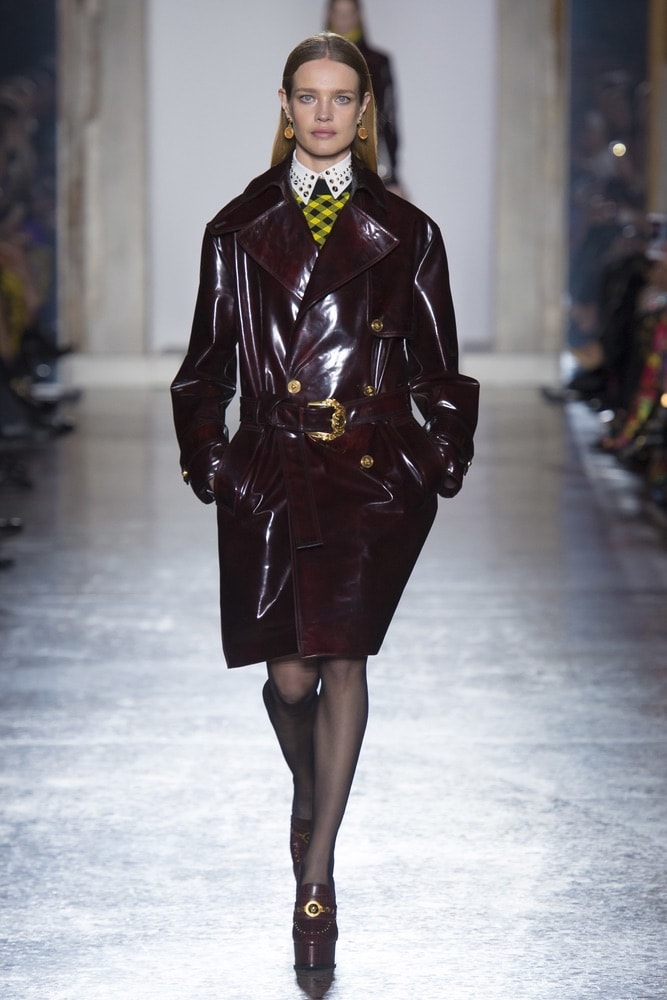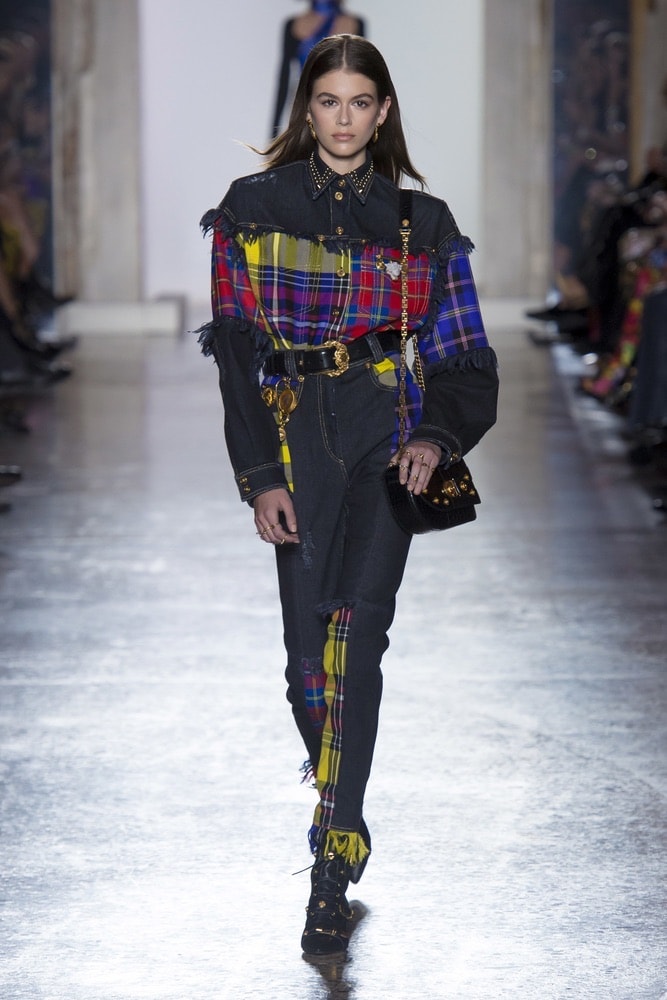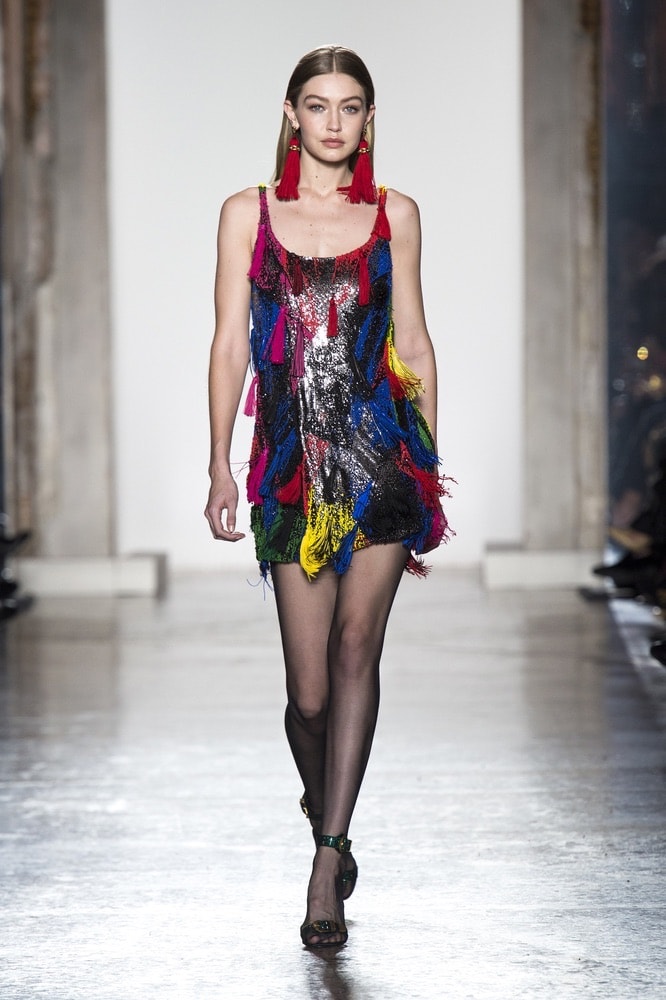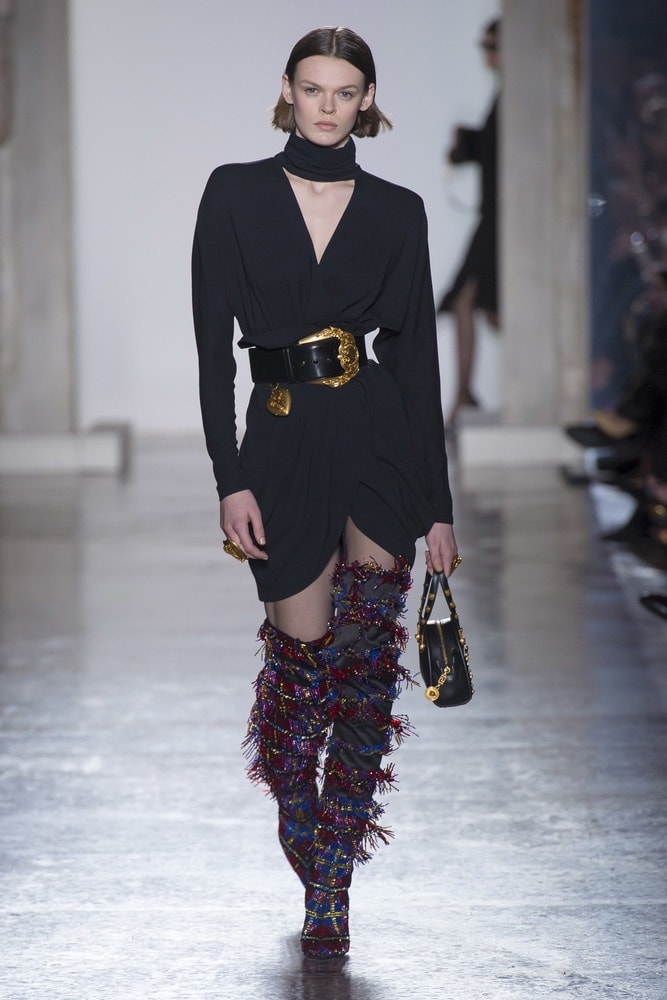 Versace
Time to hit the rewind button because the 80s are back! After coming off last season's retrospective in honor of her brother Gianni Versace, Donatella is in the hot seat as the new creative director of the Versace empire and she can do no wrong.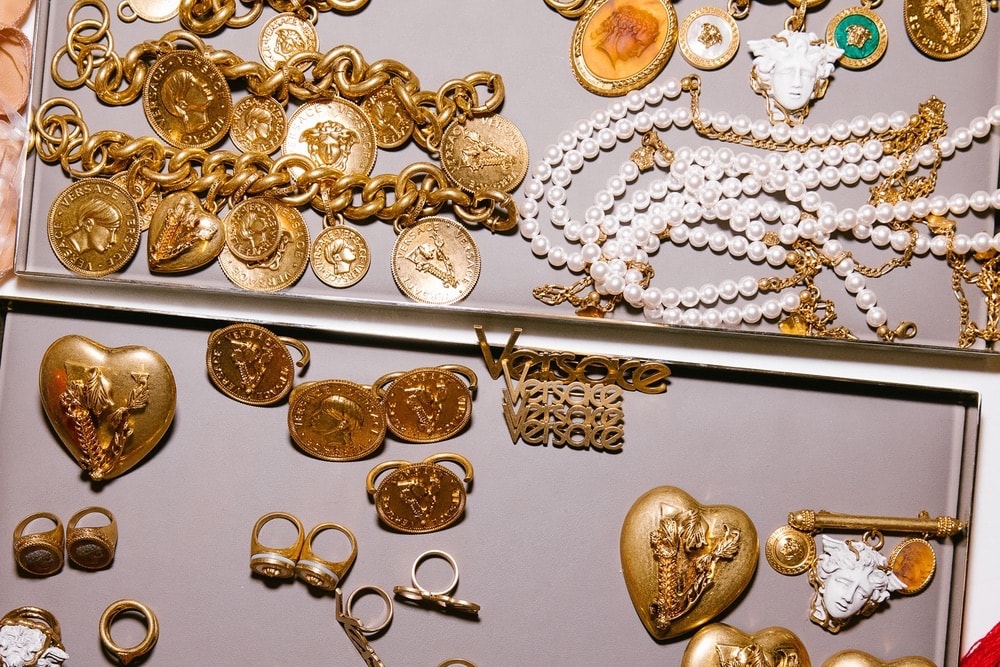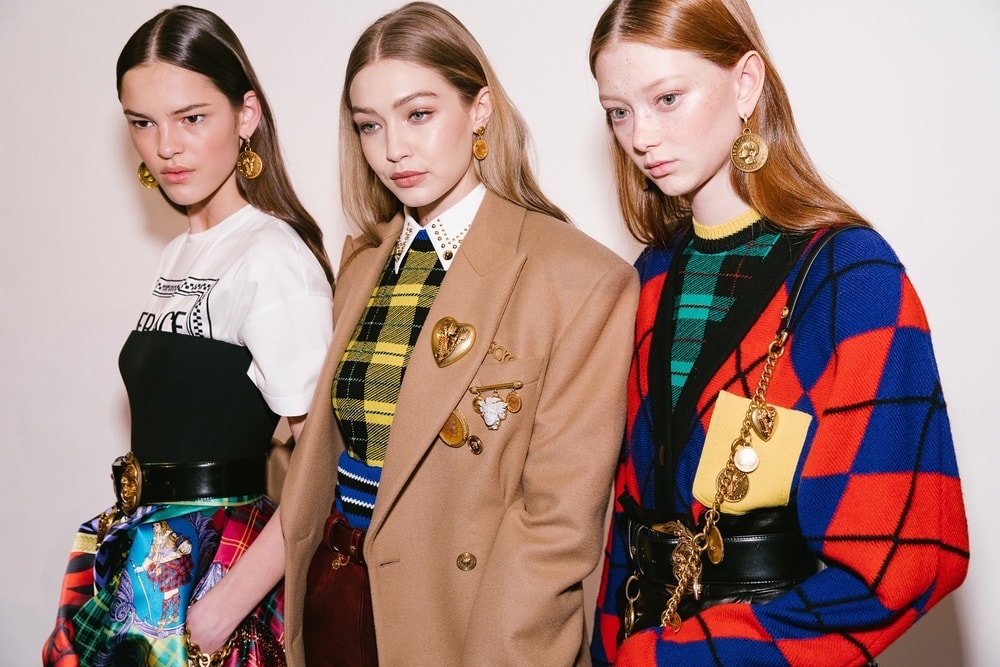 This collection had everything from the classic trench coats to tartan miniskirts and Versace branded tees, along with head scarf body-con dresses. Breaking down fashion barriers has always been essential to the Versace empire, and this fall/winter collection honored the brand's motto. Donatella is bringing glamour back.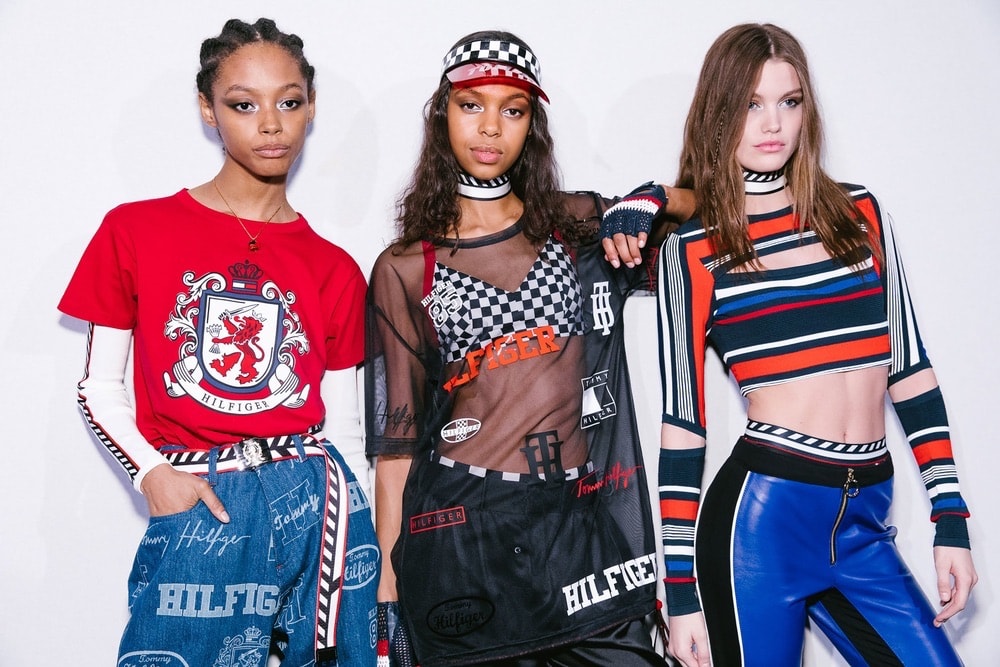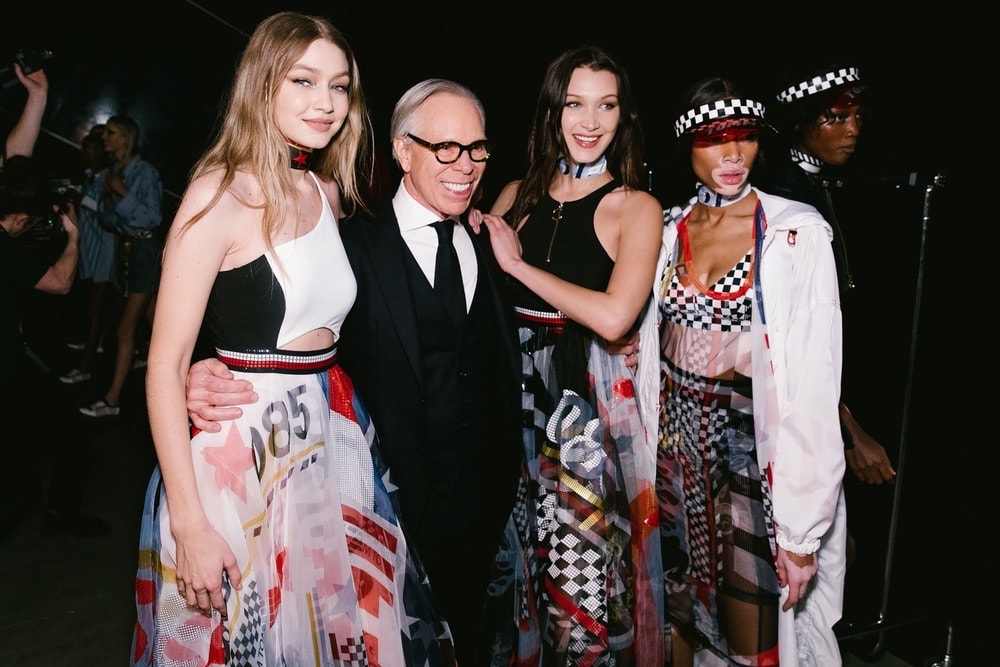 Tommy Hilfiger
Buckle up, because we're in for a wild ride. It's time to wave the checkered flag as we say farewell to Tommy Hilfiger and model Gigi Hadid's collaboration. Beginning at New York's South Street Seaport and then traveling to Venice Boardwalk in Los Angeles and London's Roundhouse stage, the collaboration made its final pit-stop in Milan.
The invitation said "Drive." Last month, an announcement was released that Hilfiger has replaced Hugo Boss as the main sponsor of the Mercedes-AMG Petronas Motorsport Formula One team, providing all travel and team uniforms and apparel.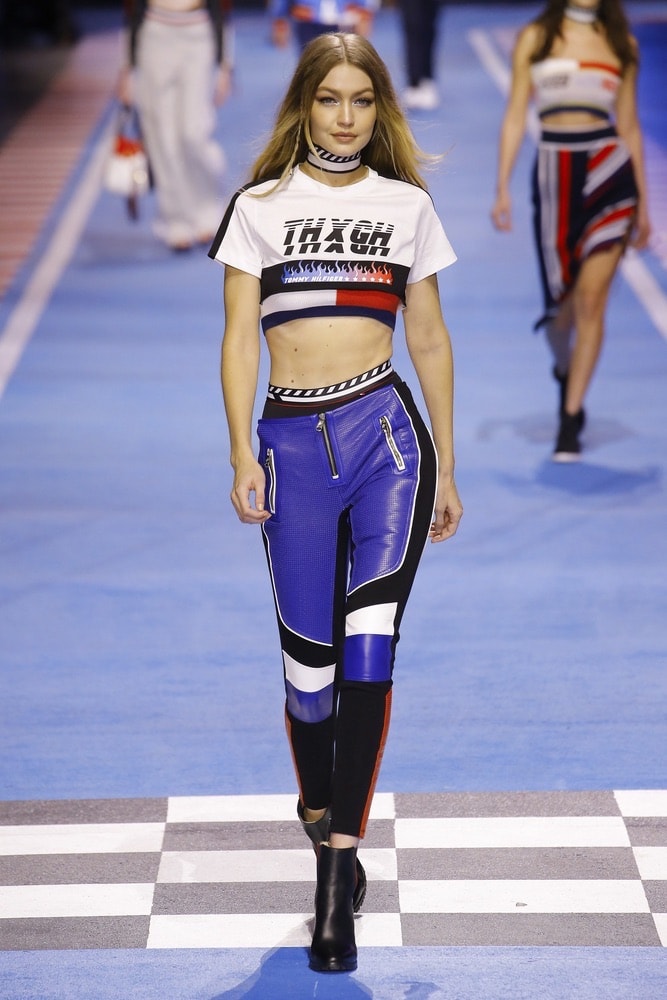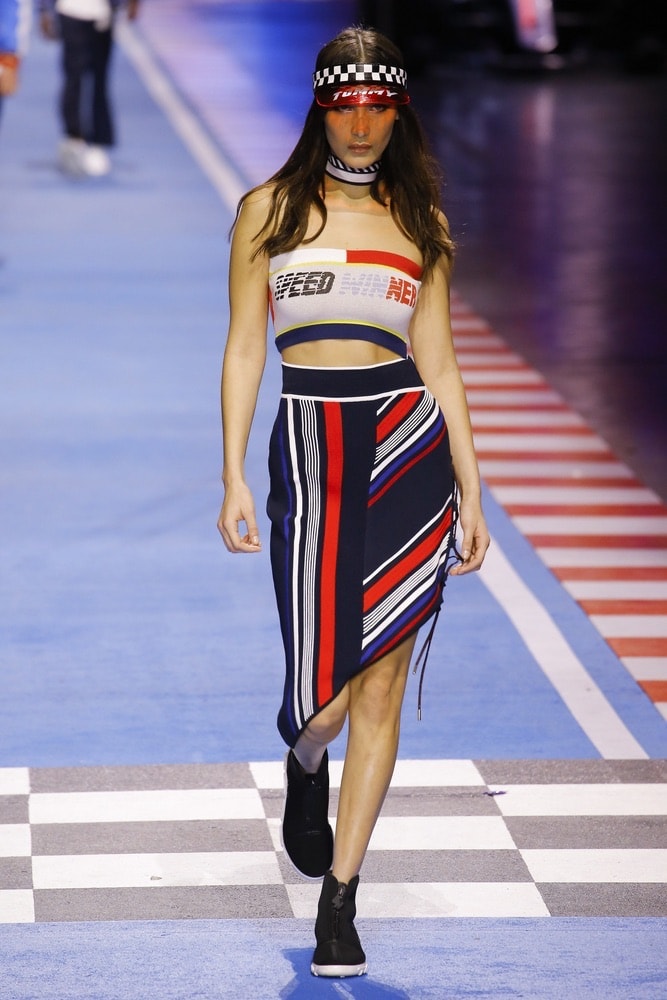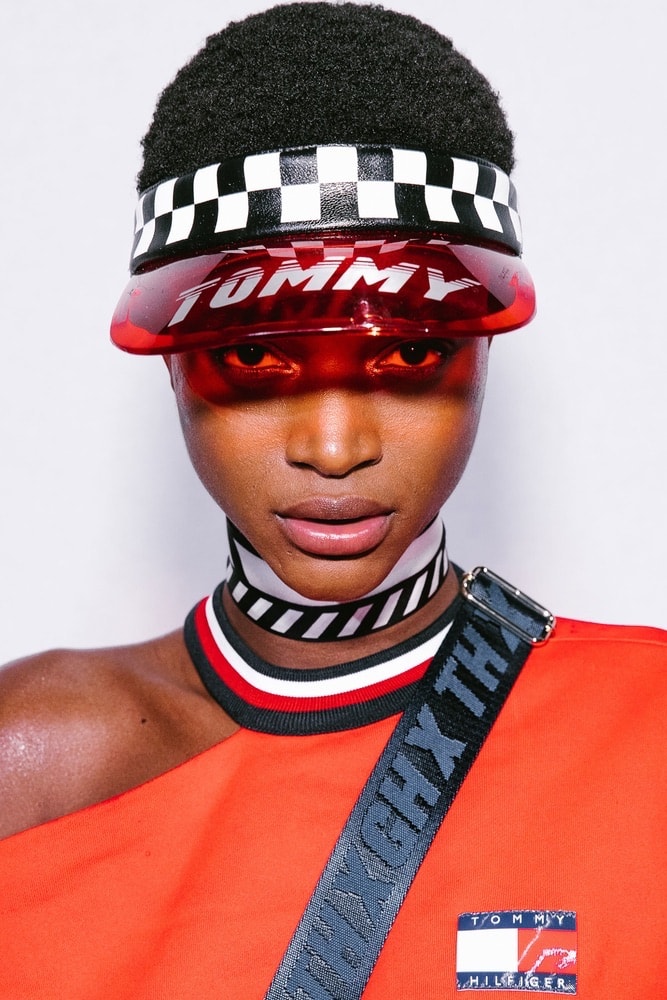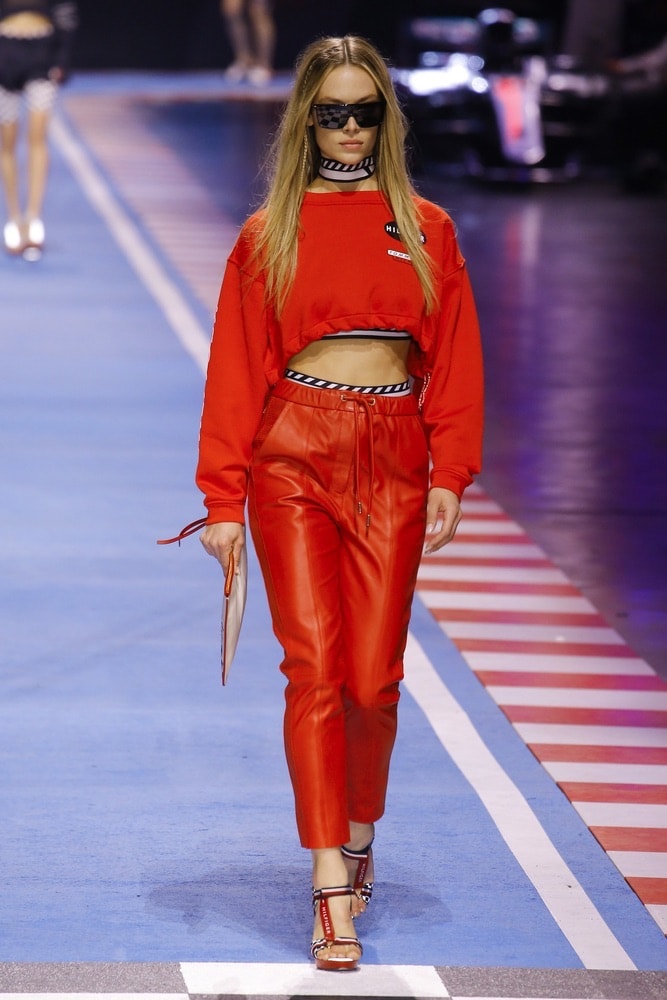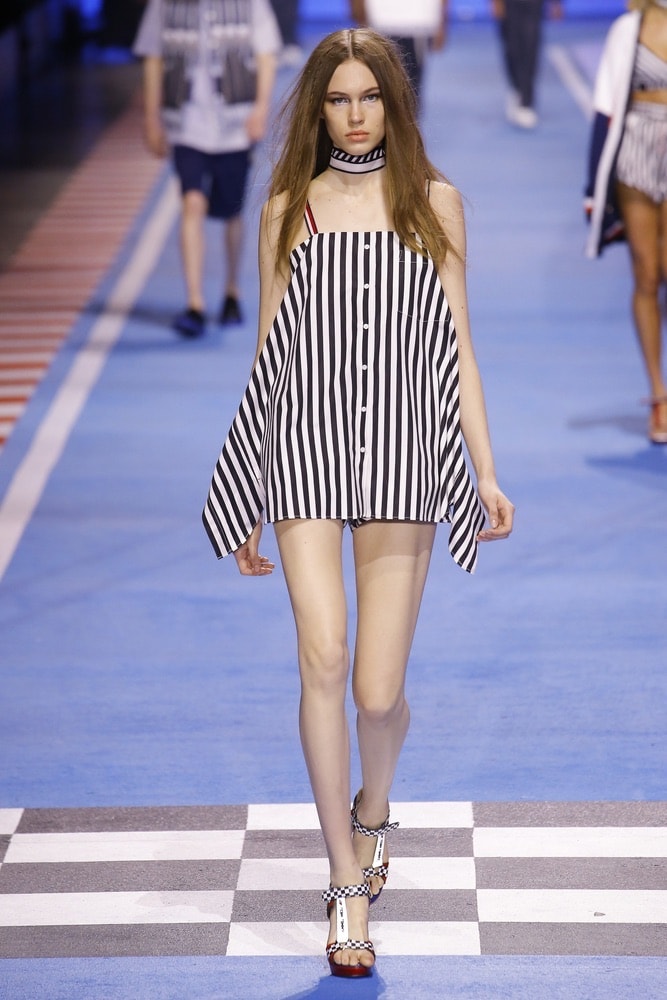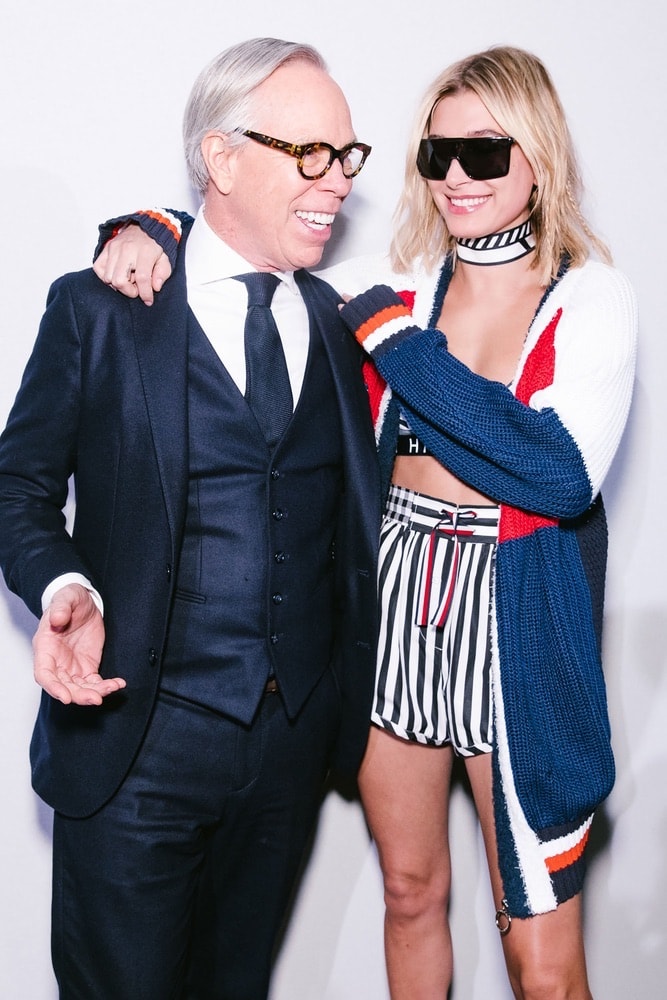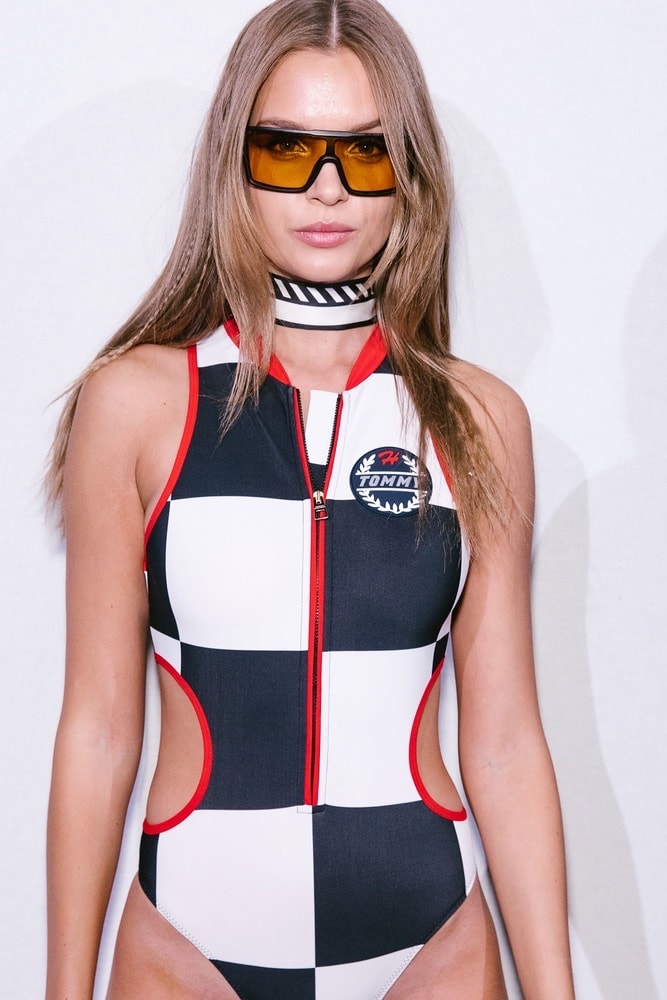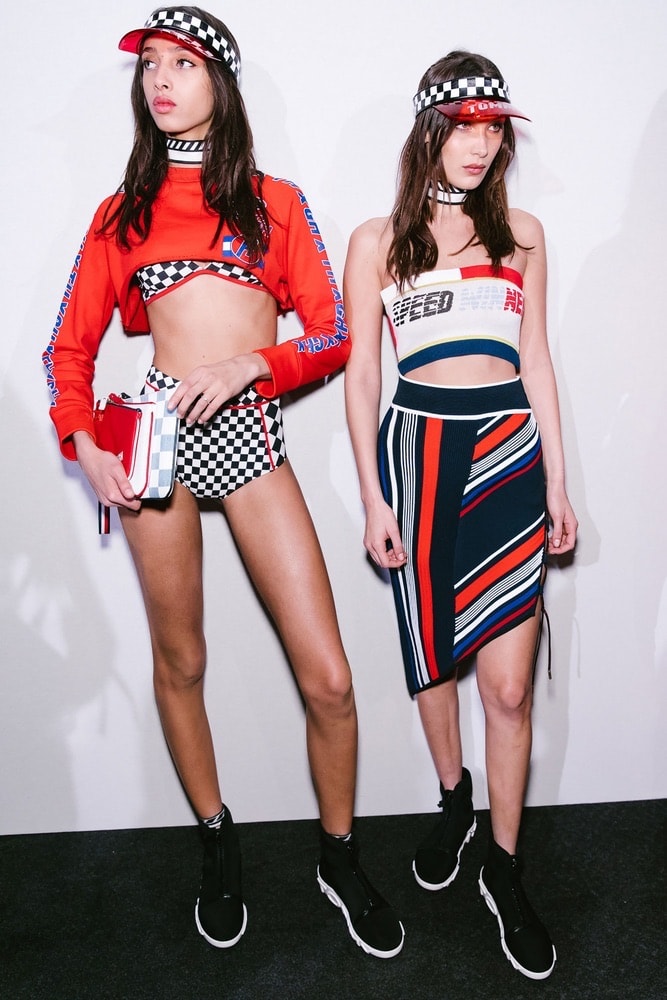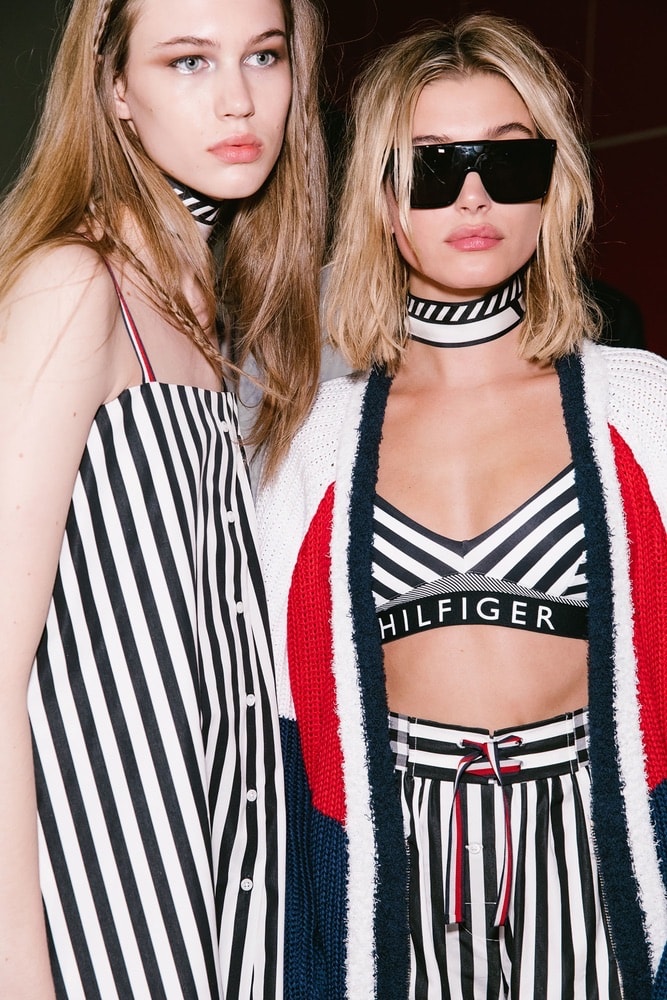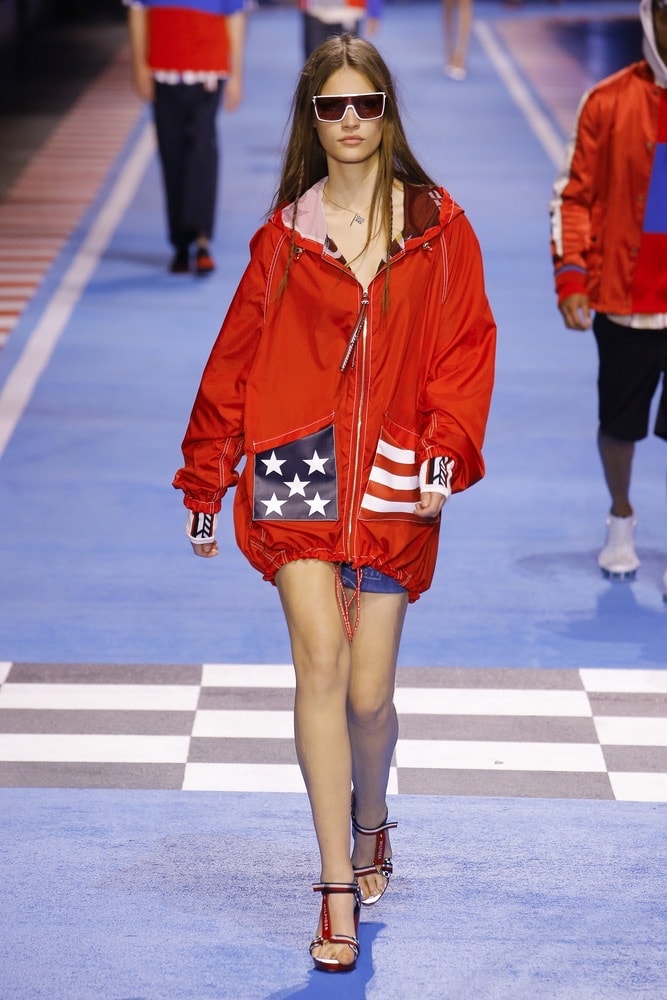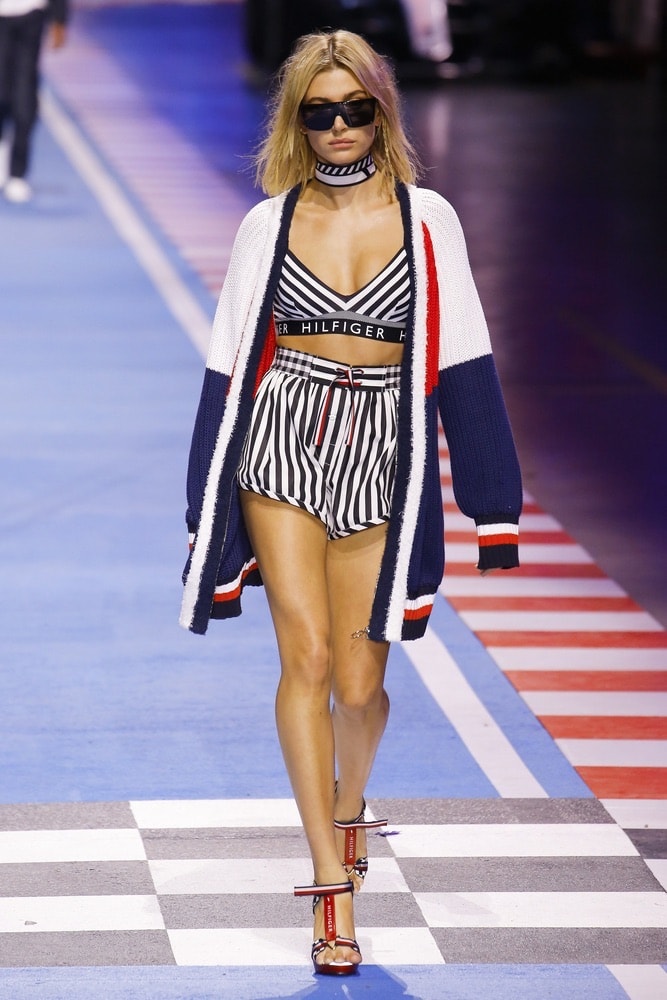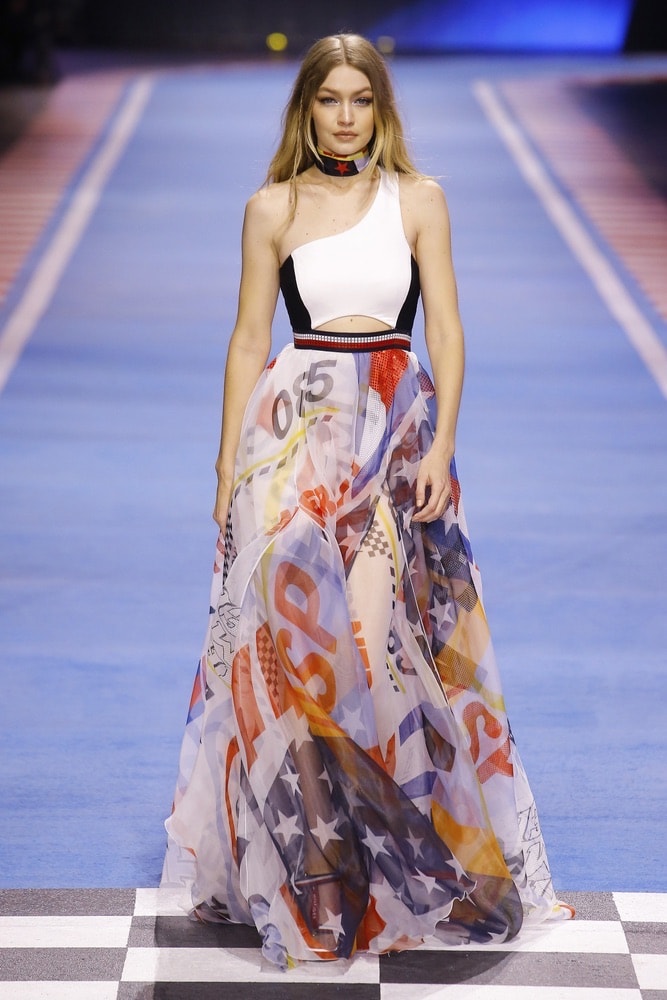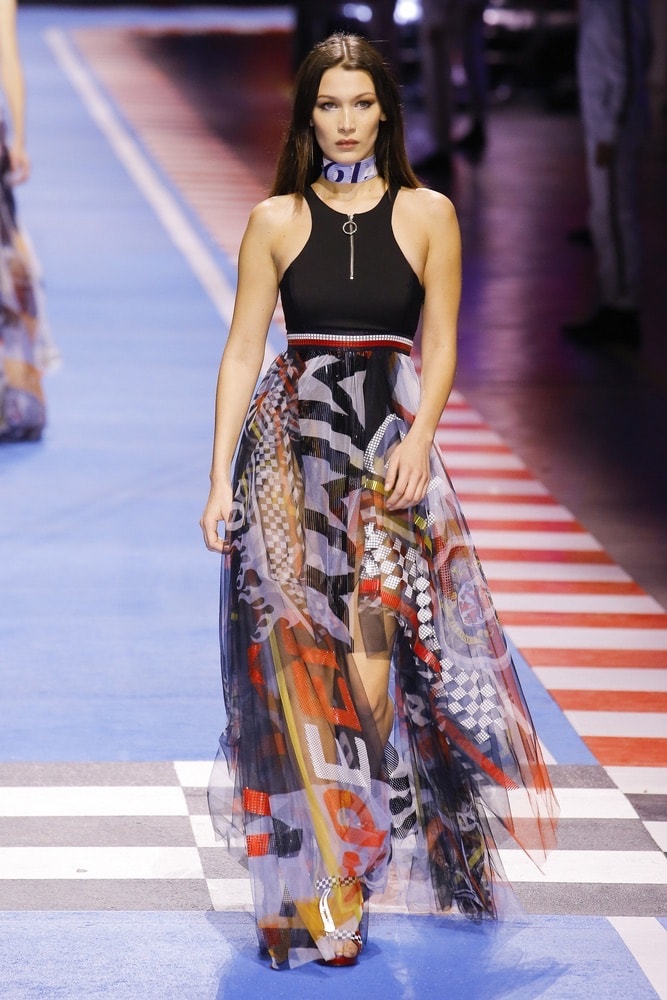 To say there were numerous moving parts to Hilfiger's spring TommyNow see-now-buy-now production is an understatement, but Hilfiger runs a well-oiled machine. Hilfiger has managed his see-now-buy-now creation better than any other designer in the business. Every piece of this men's and women's collection is available to purchase online the moment it hits the runway. By the next morning, the collections were available in 20,000 physical stores. Talk about a master craftsman.
The collection modeled by Hadid and her squad teased a preview of what's to come on the racing circuit for the Mercedes-AMP crew, full of bold black, blue, red, and white, checkered prints, and leather everything. Now, excuse me while I purchase a majority of the collection and pretend I'm Gigi Hadid driving a race car.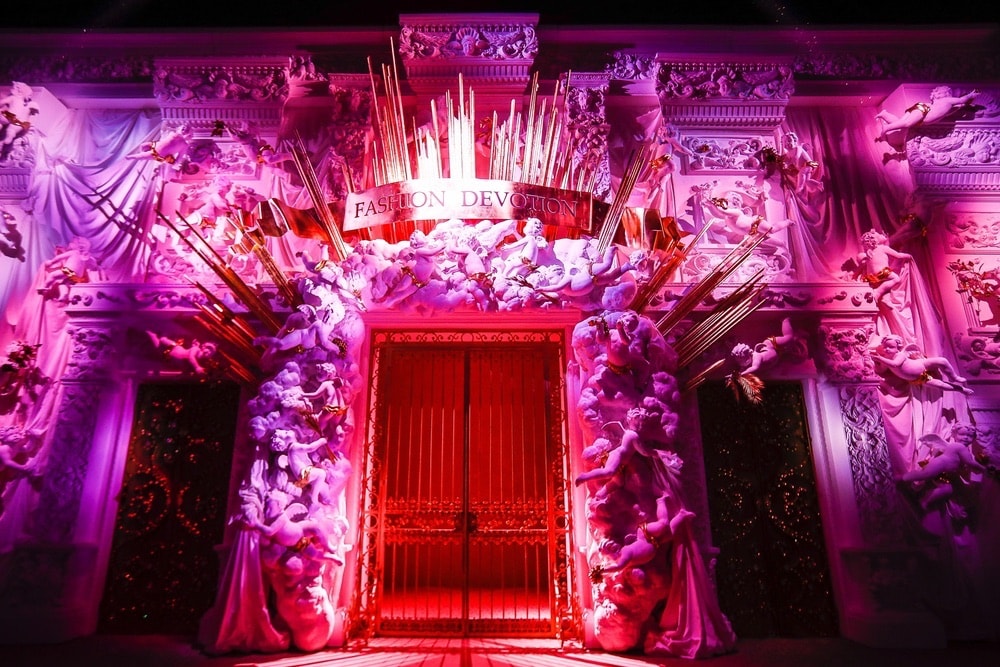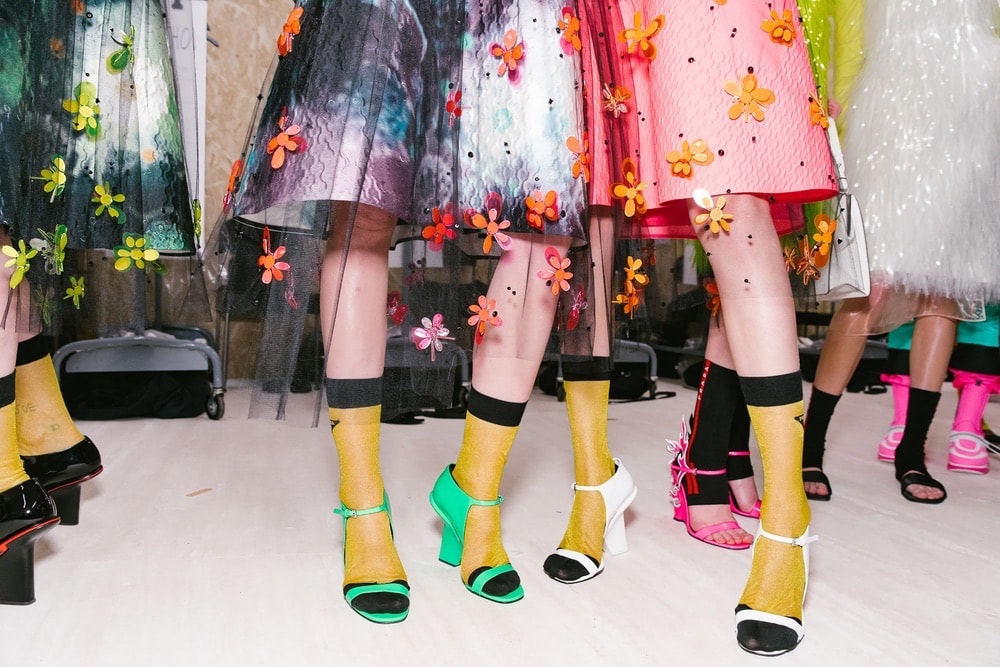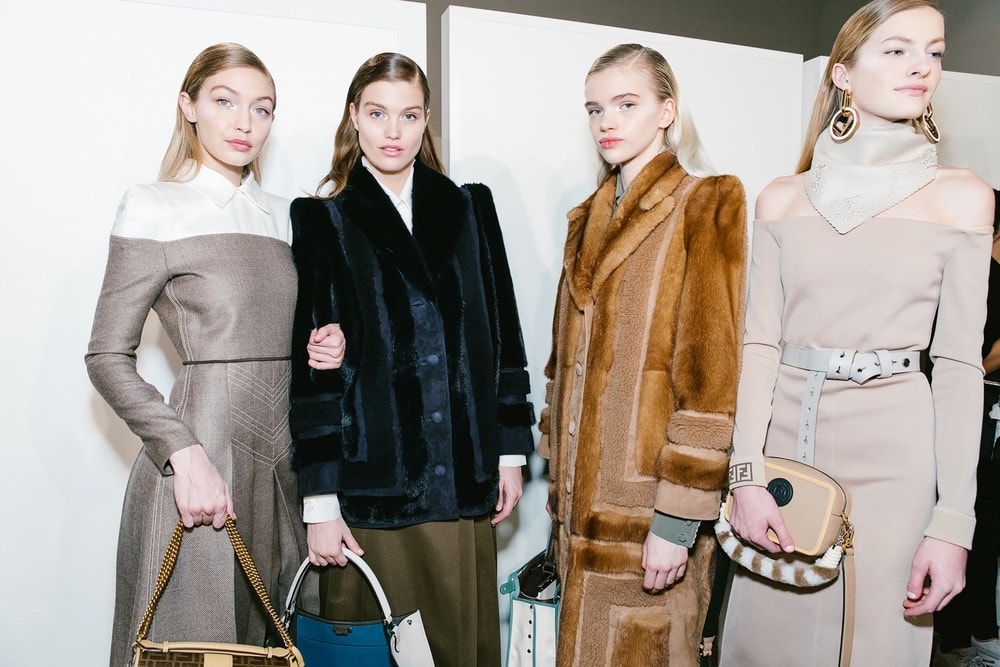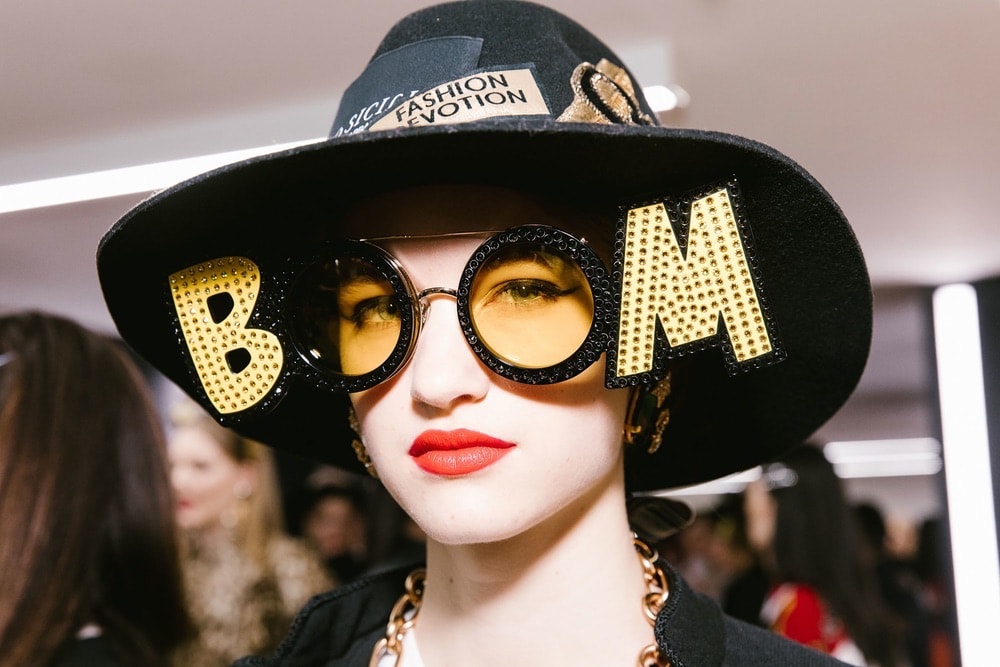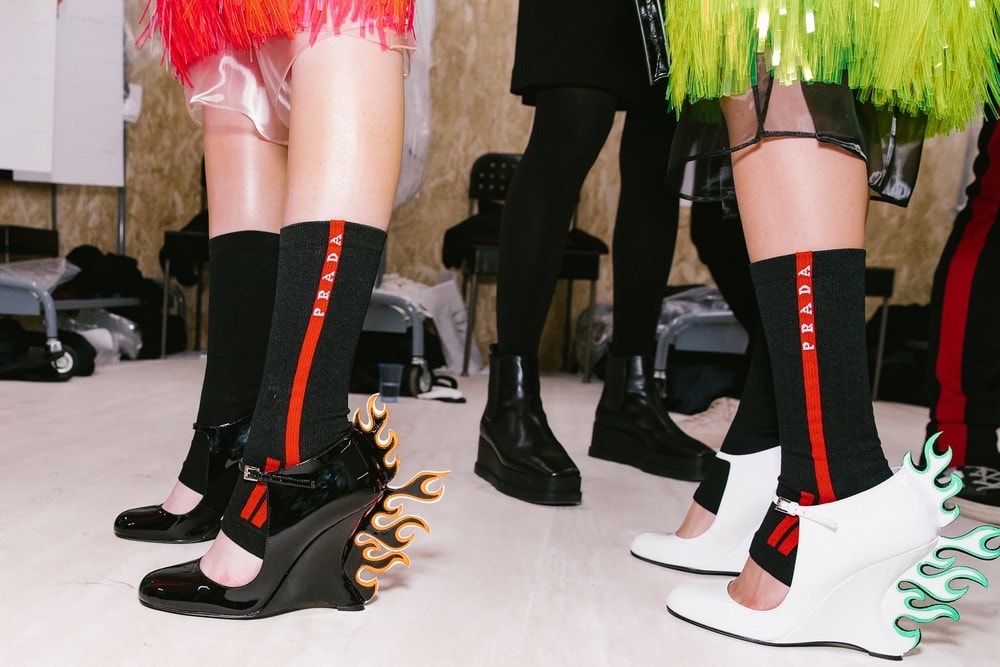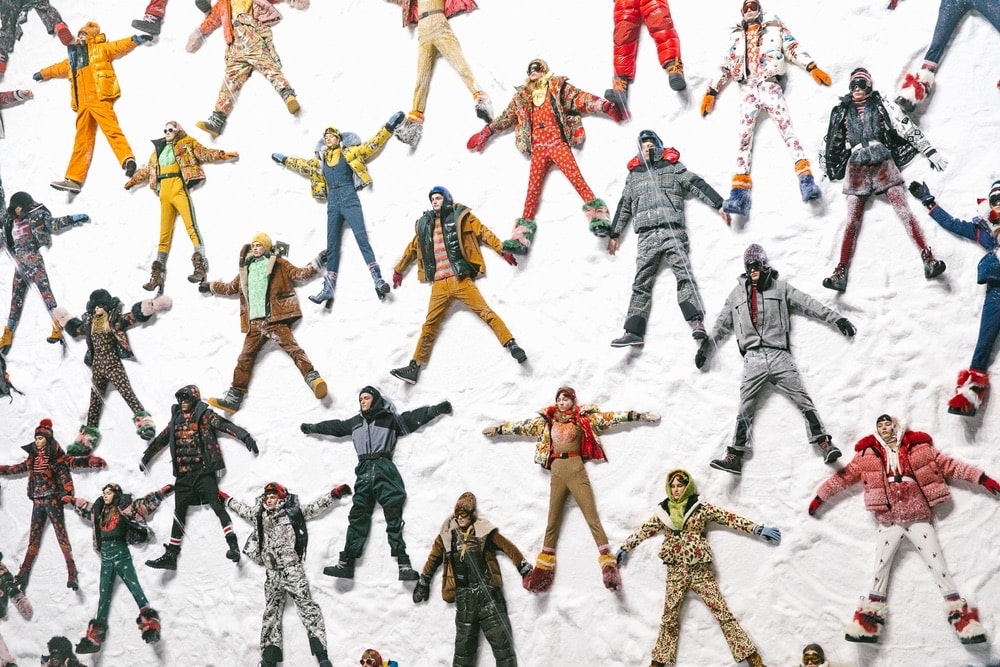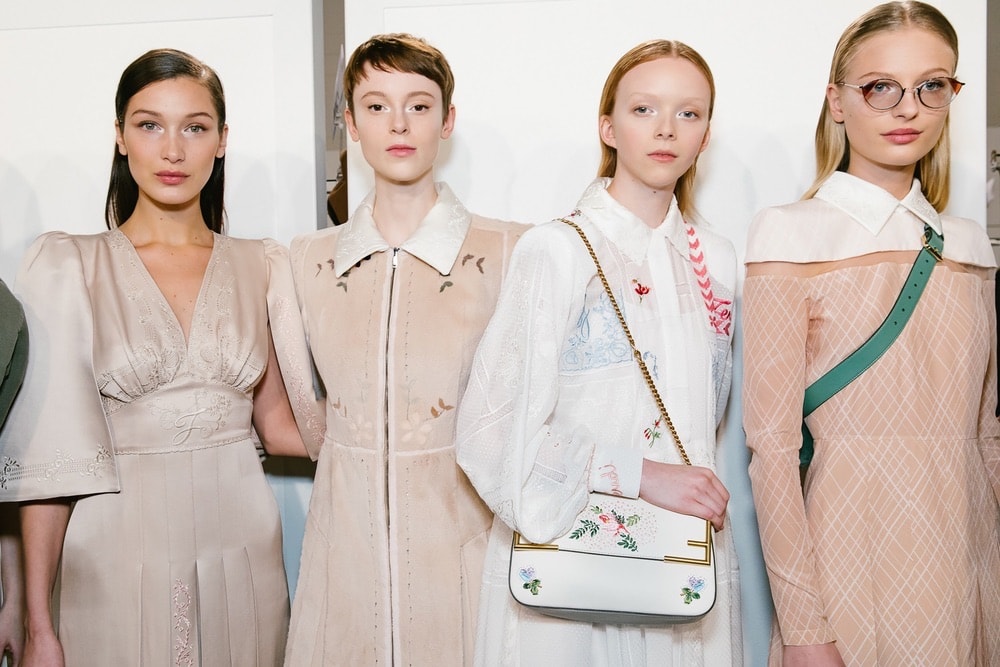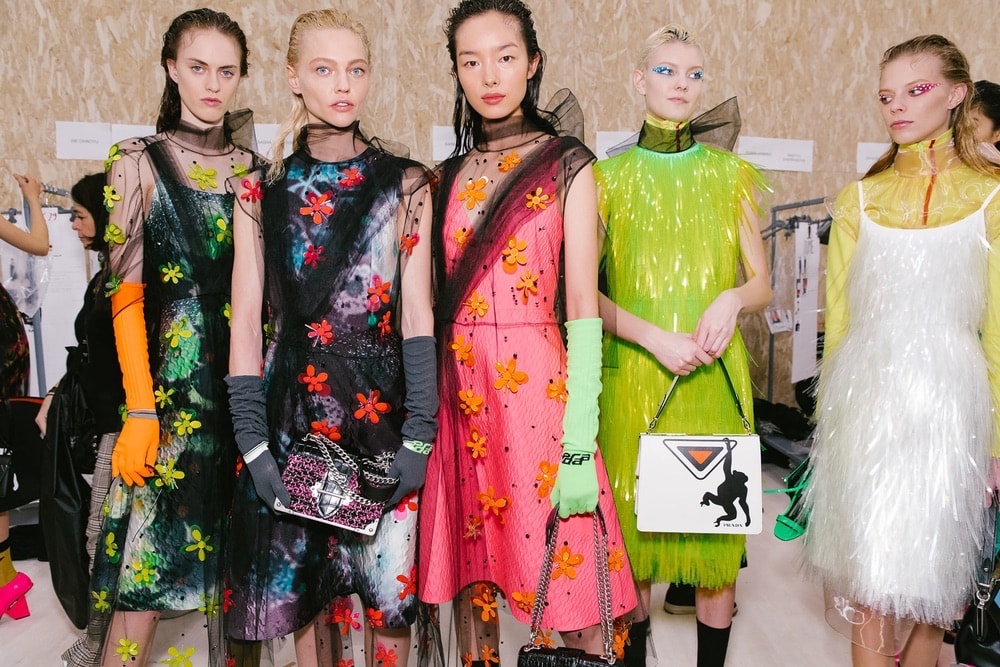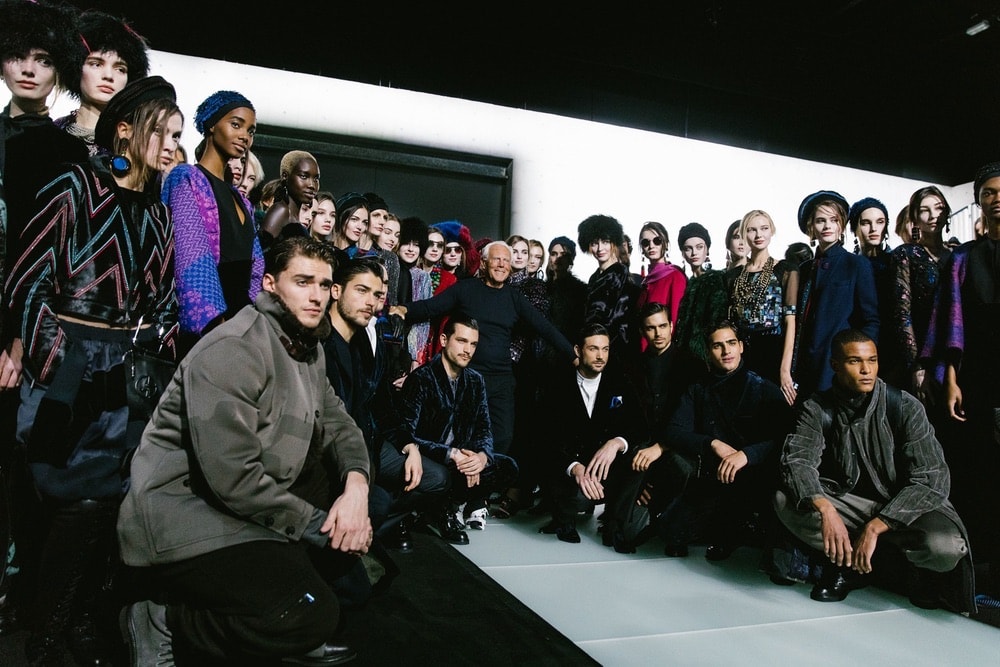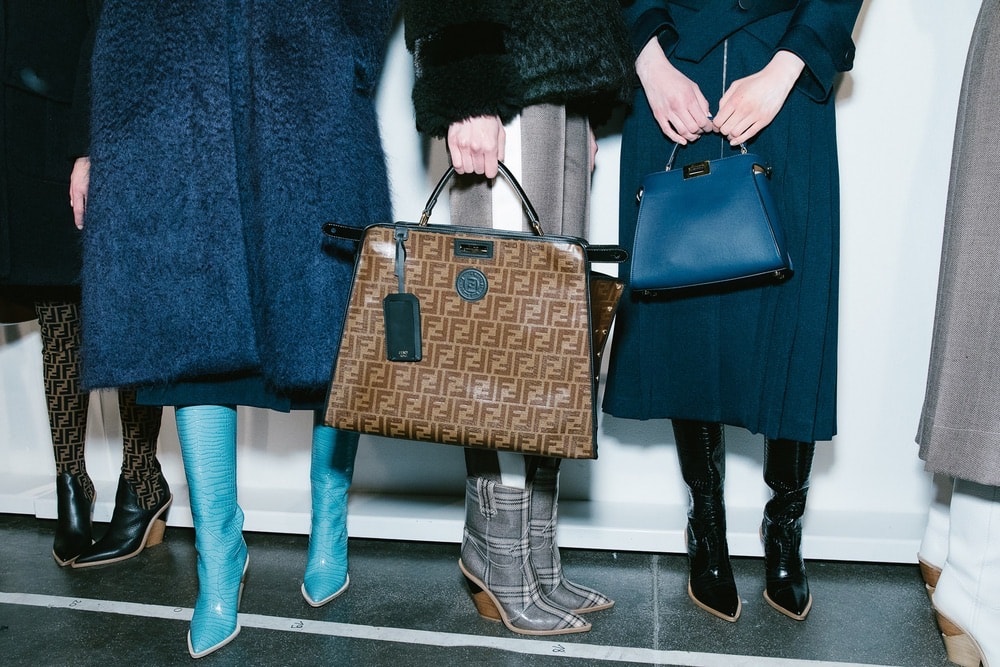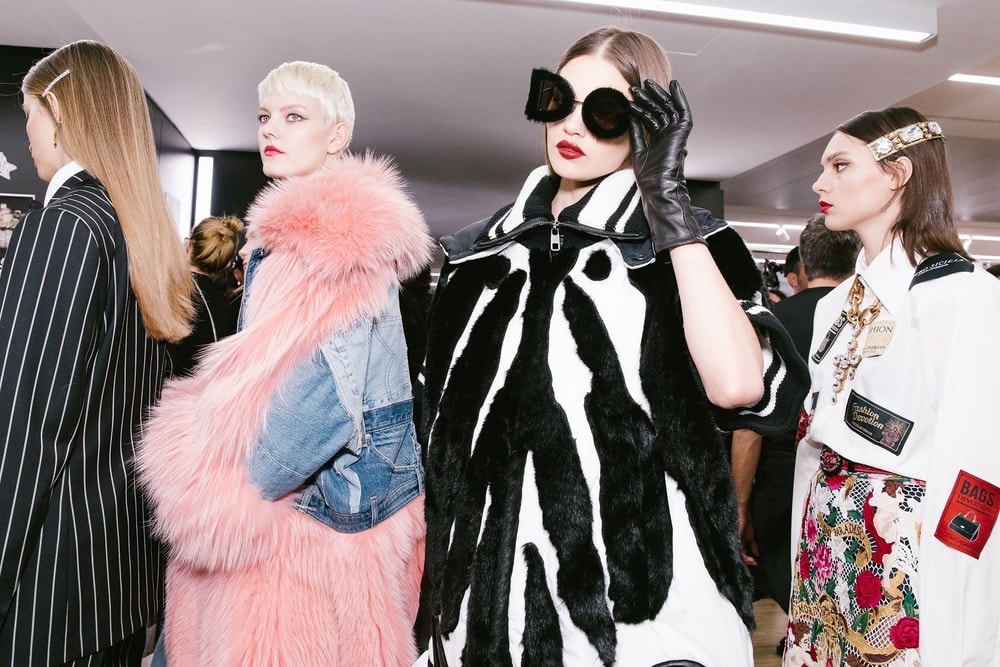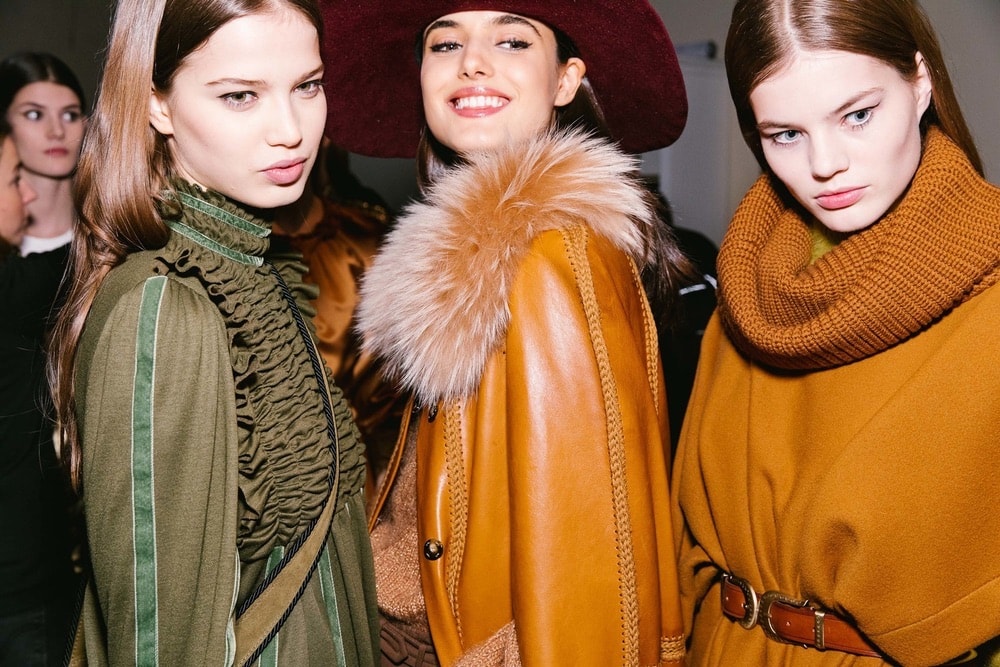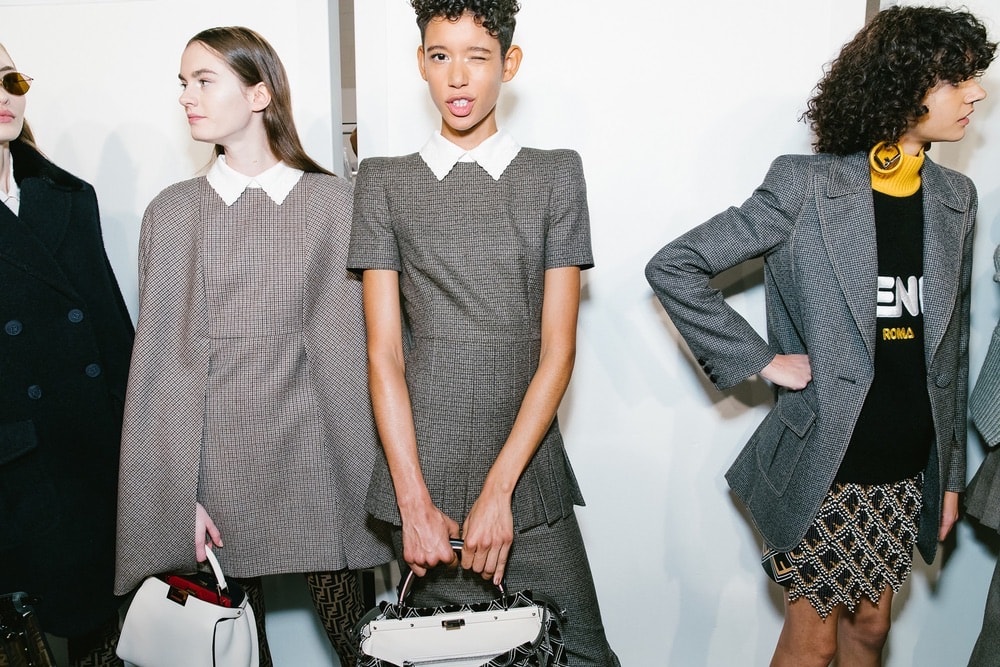 The Backstage Gossip
There are so many incredible shows from Milan Fashion Week, and the backstage moments are to die for. Take a peek at our favorite looks from behind the runway.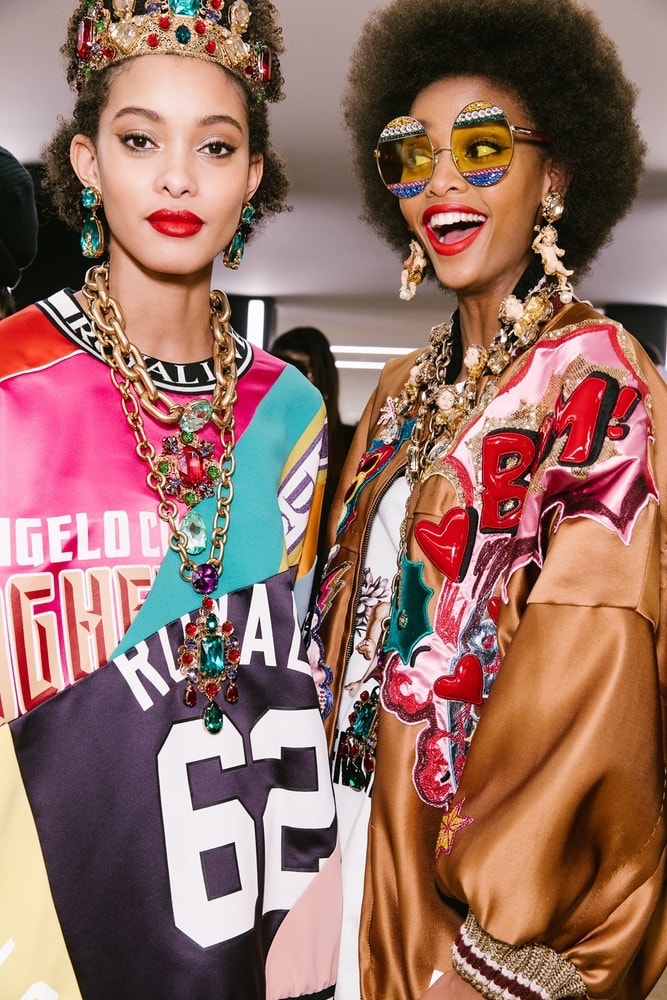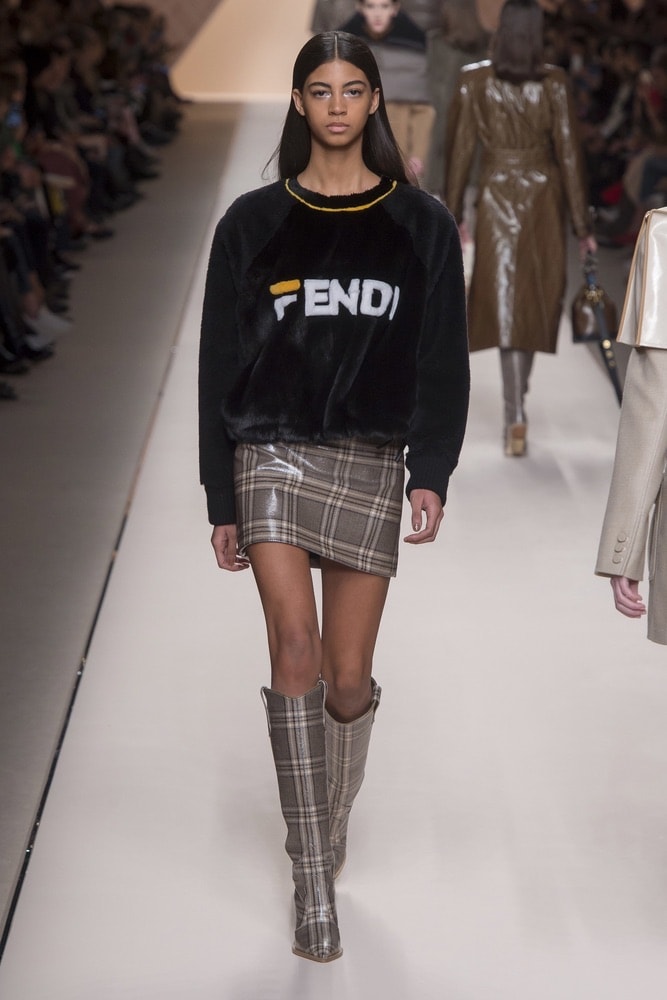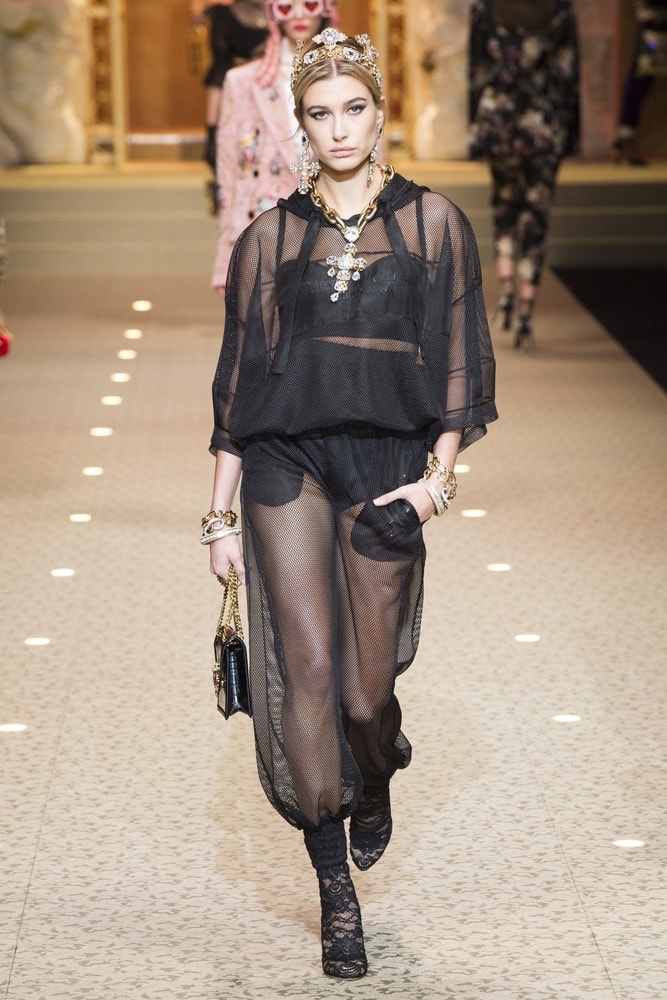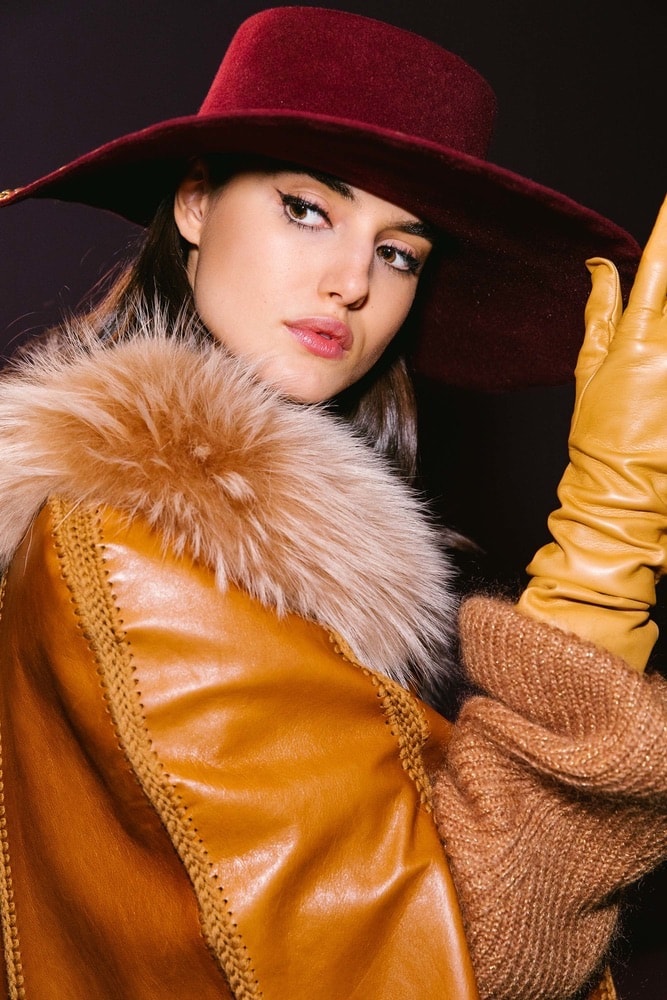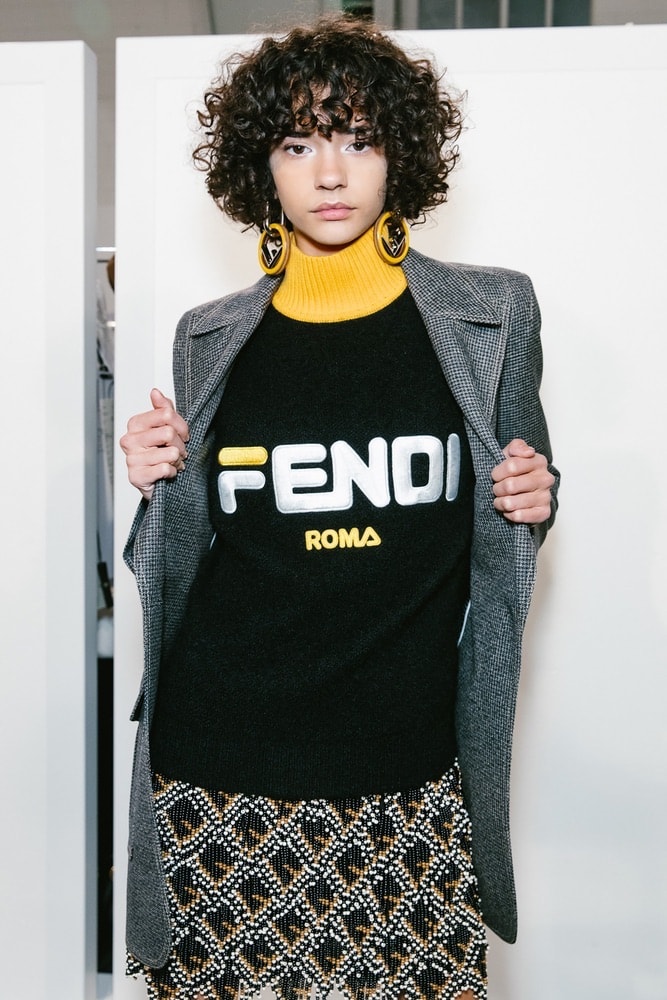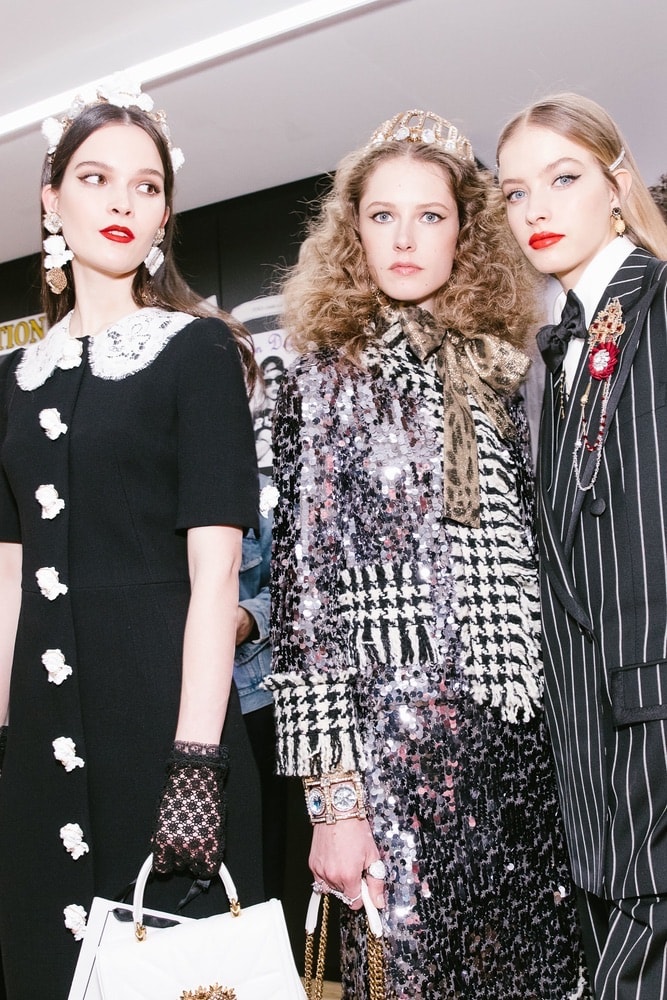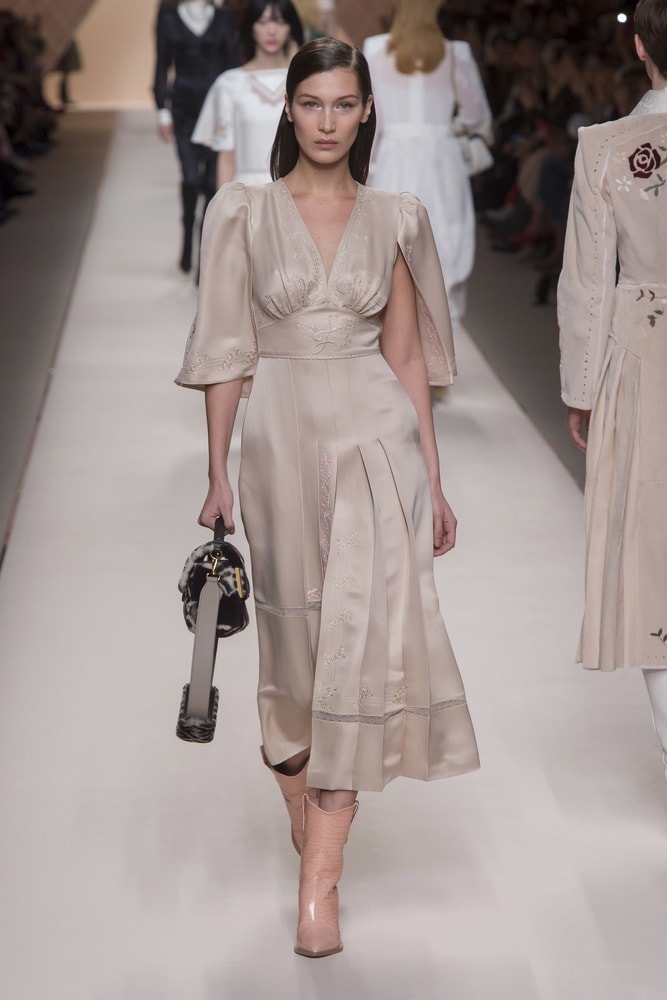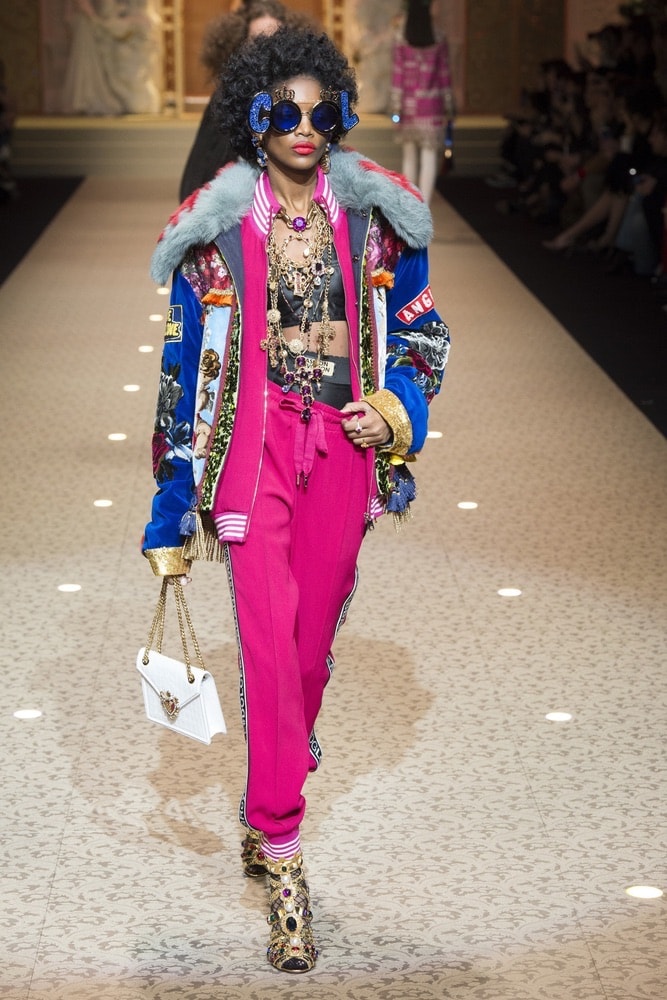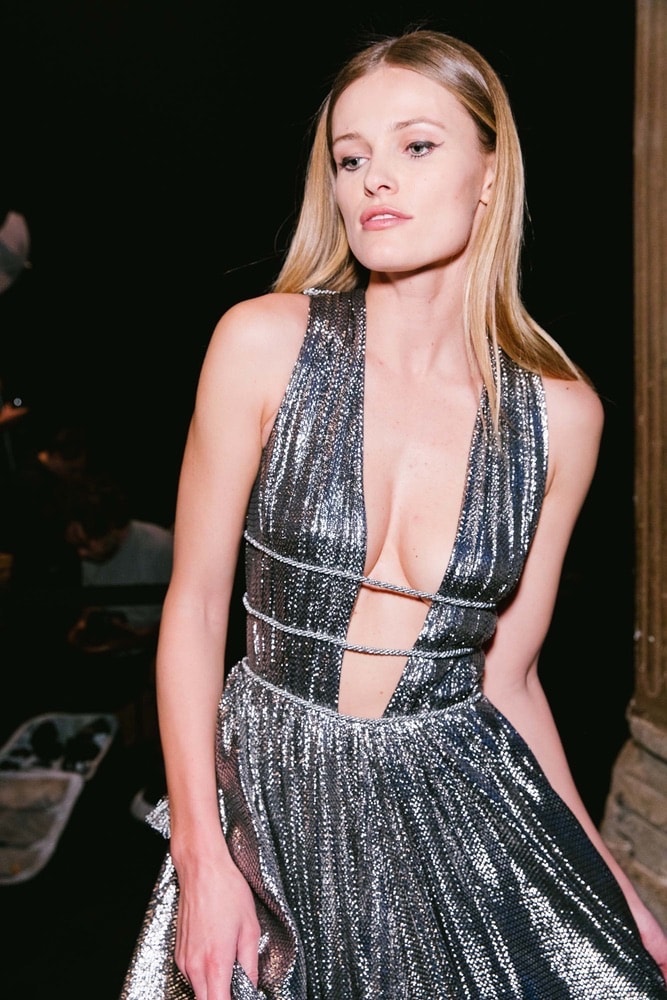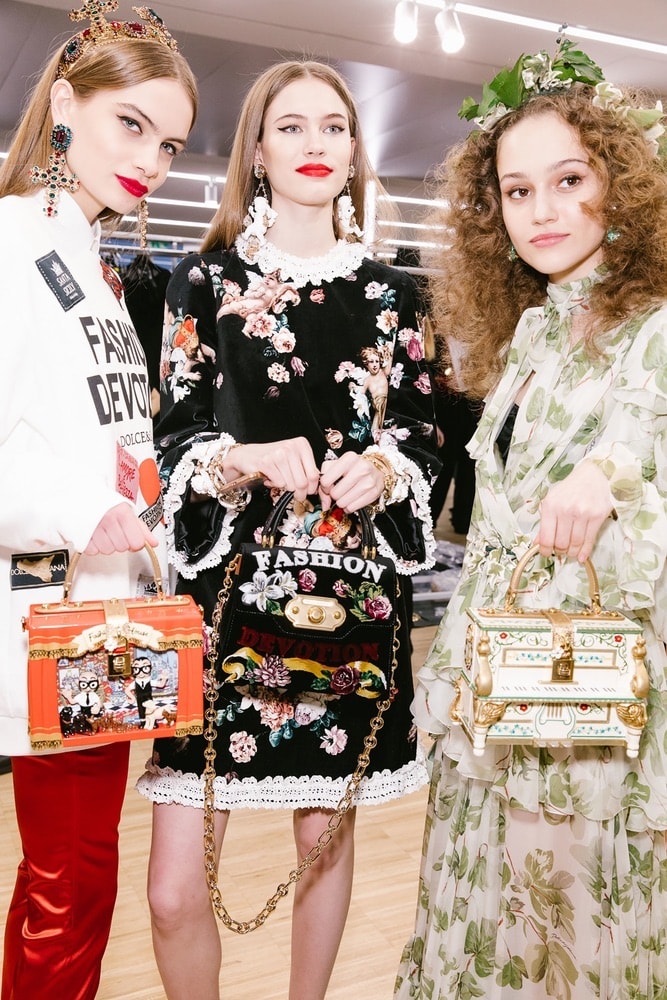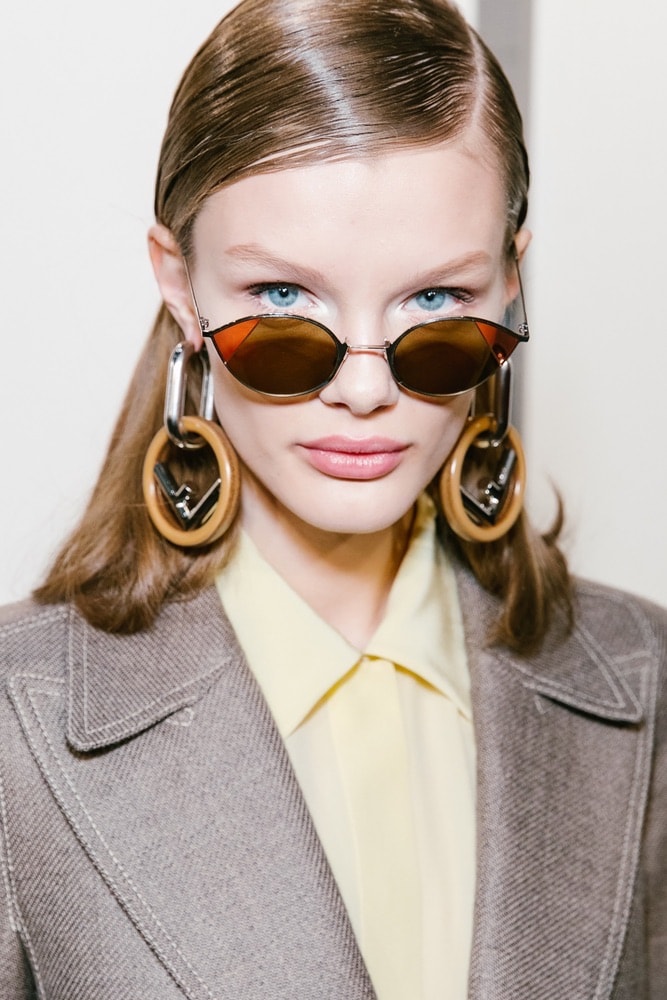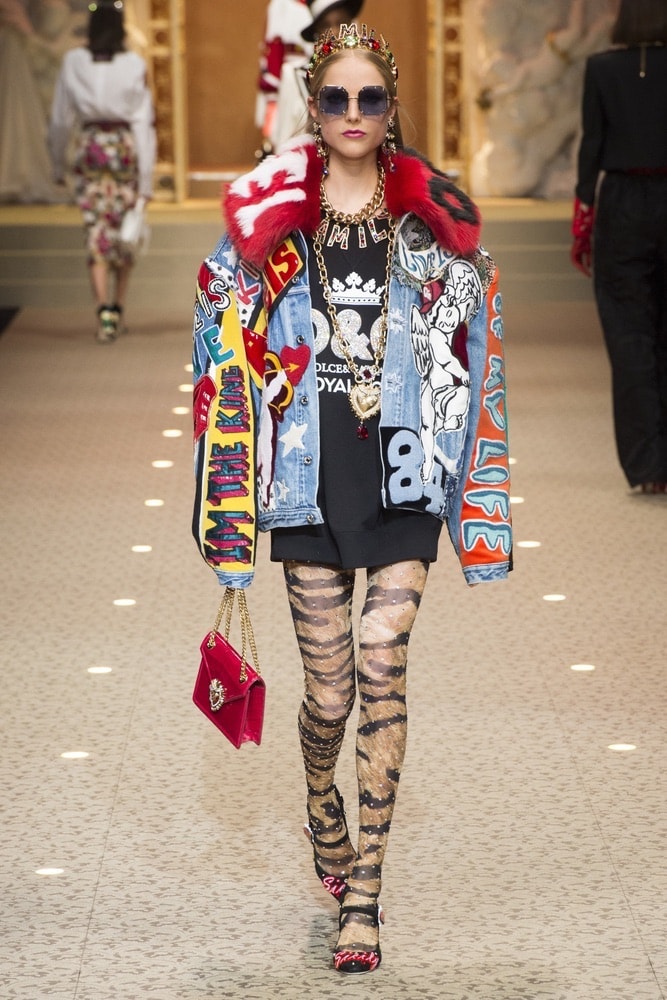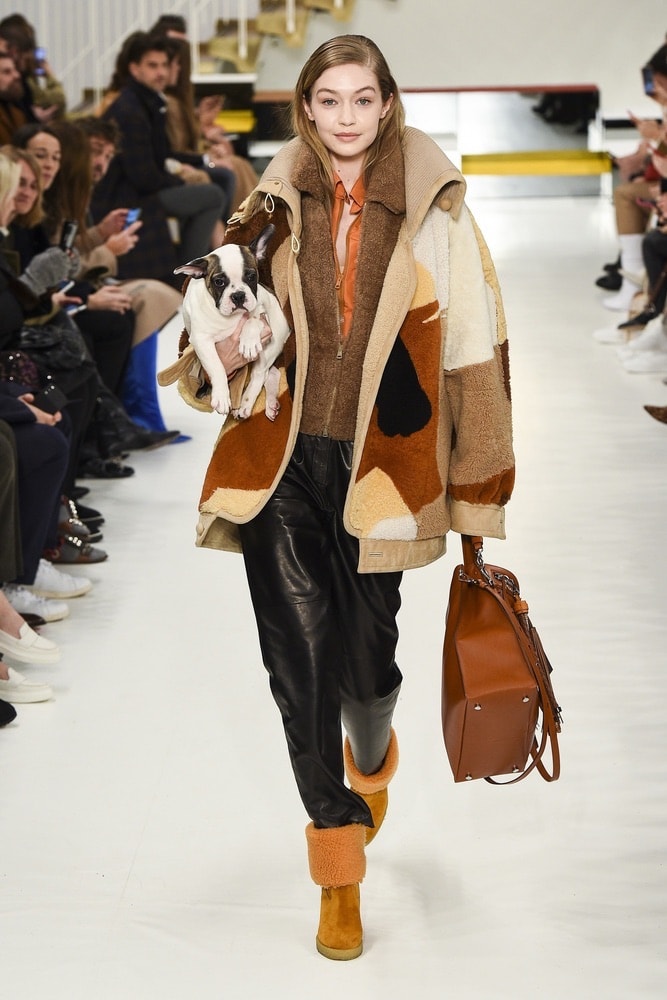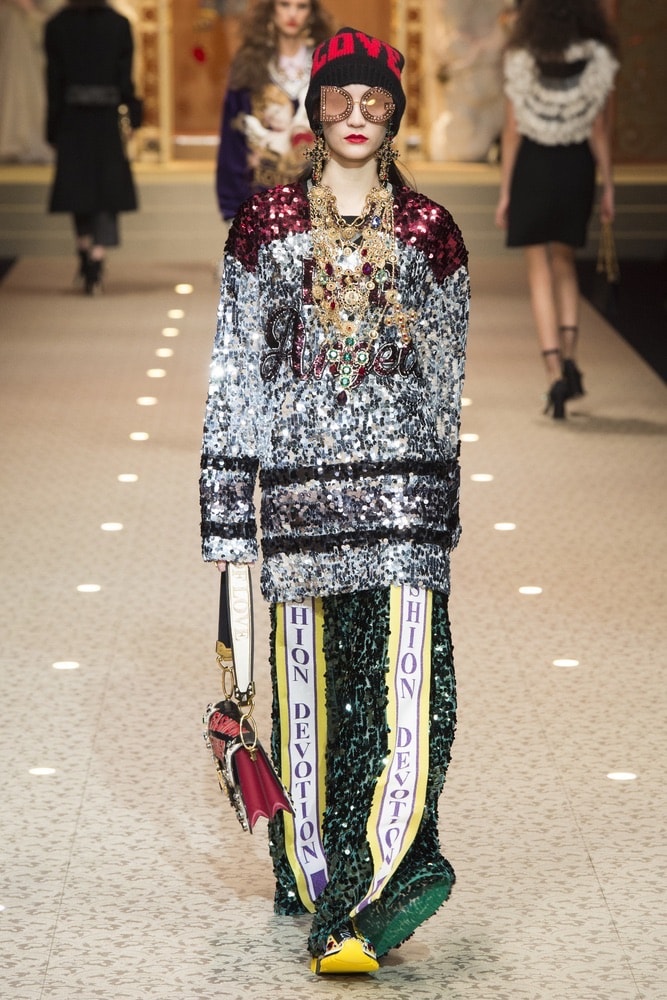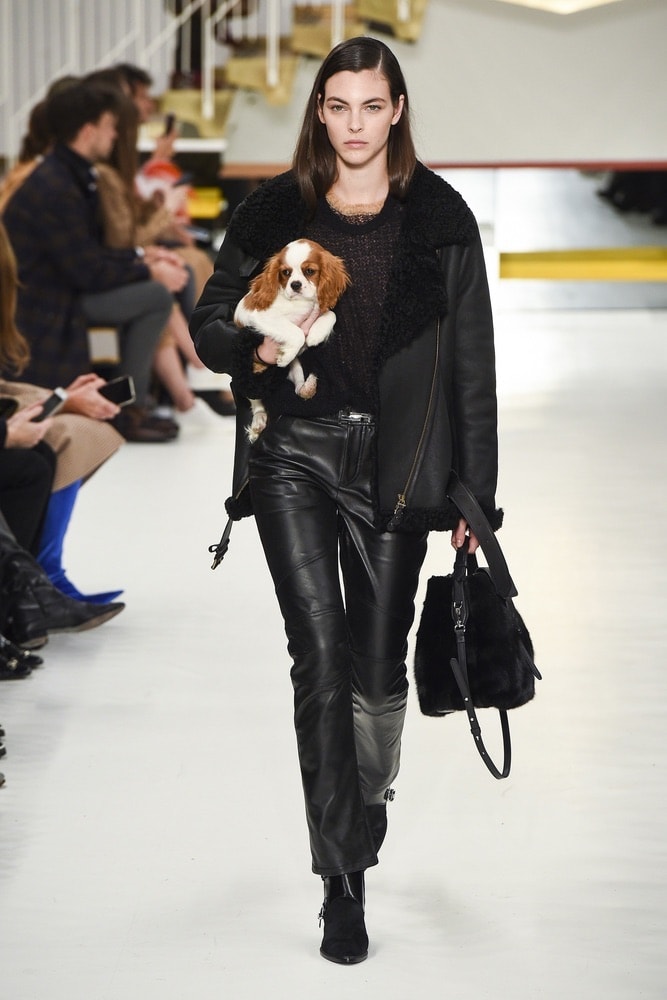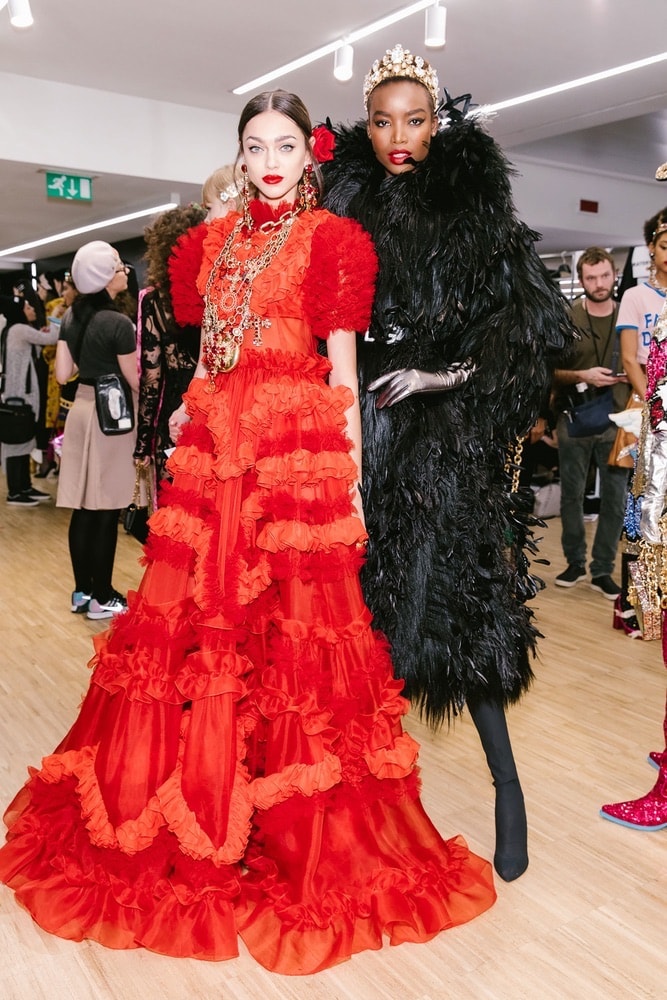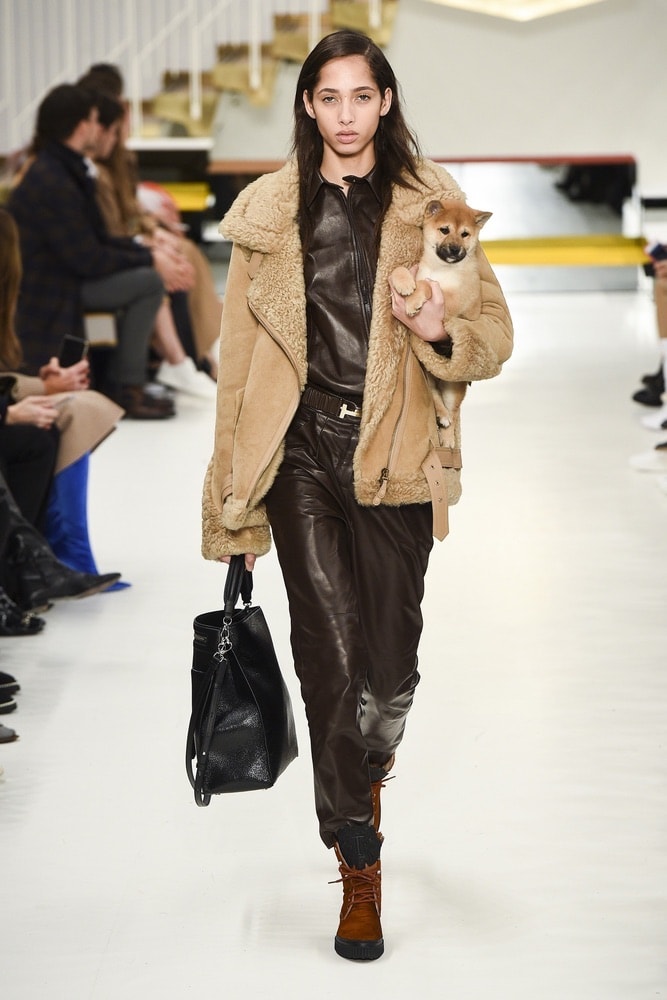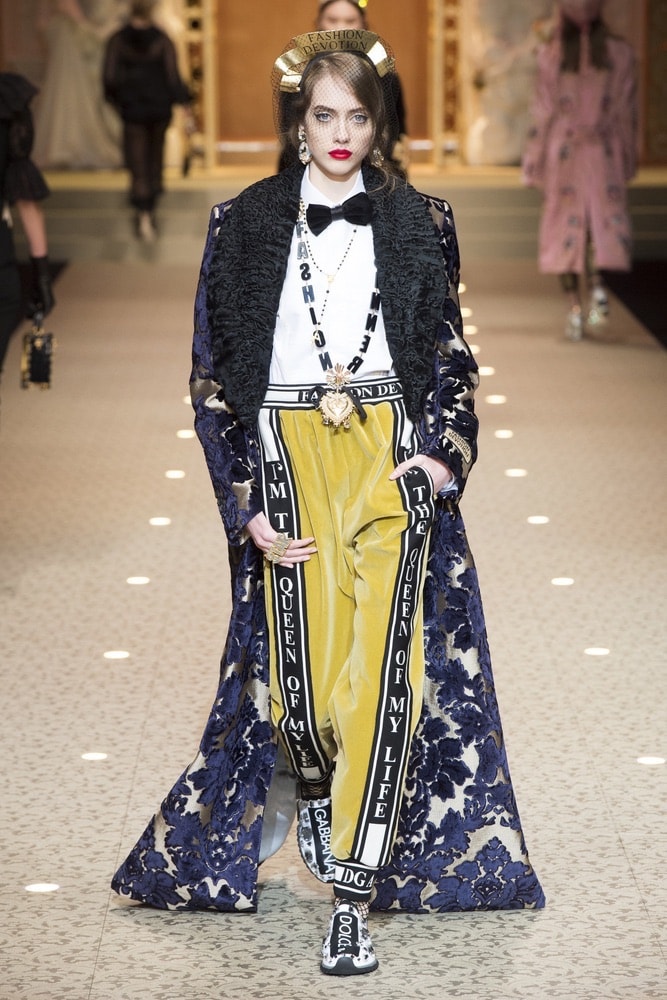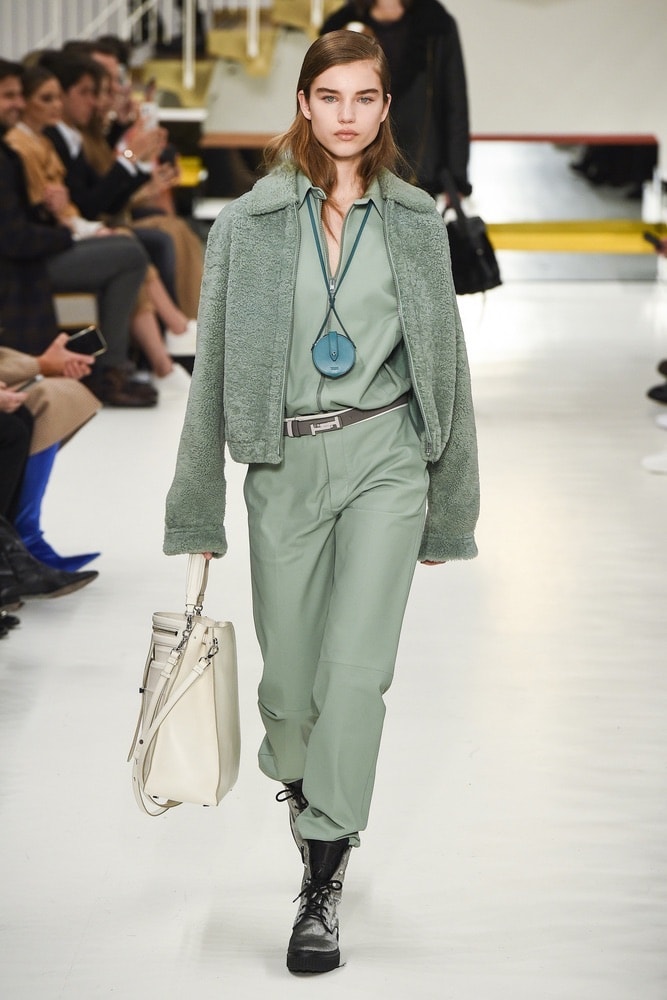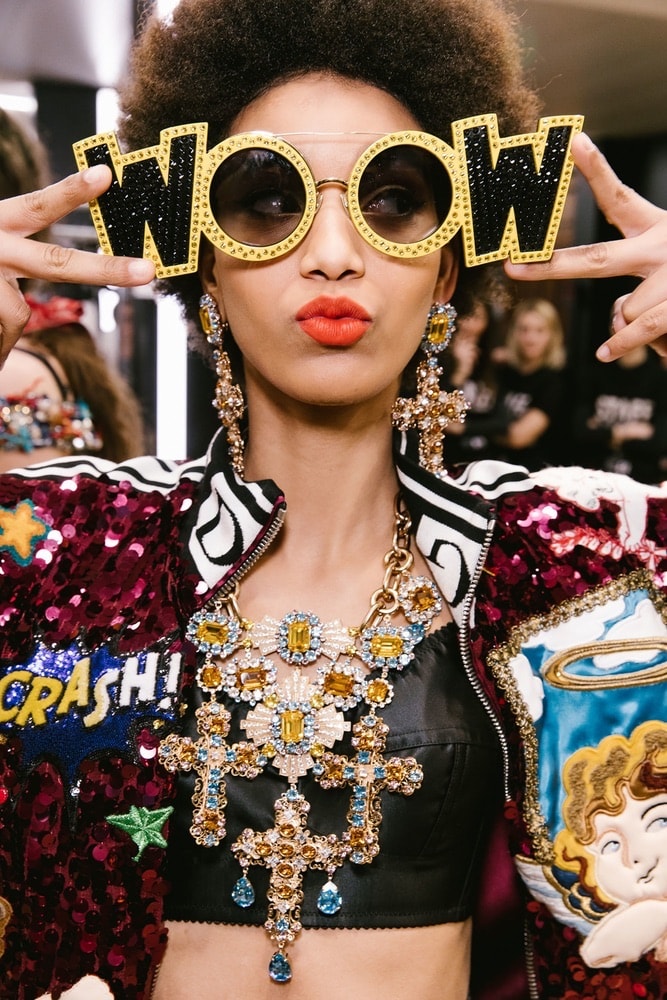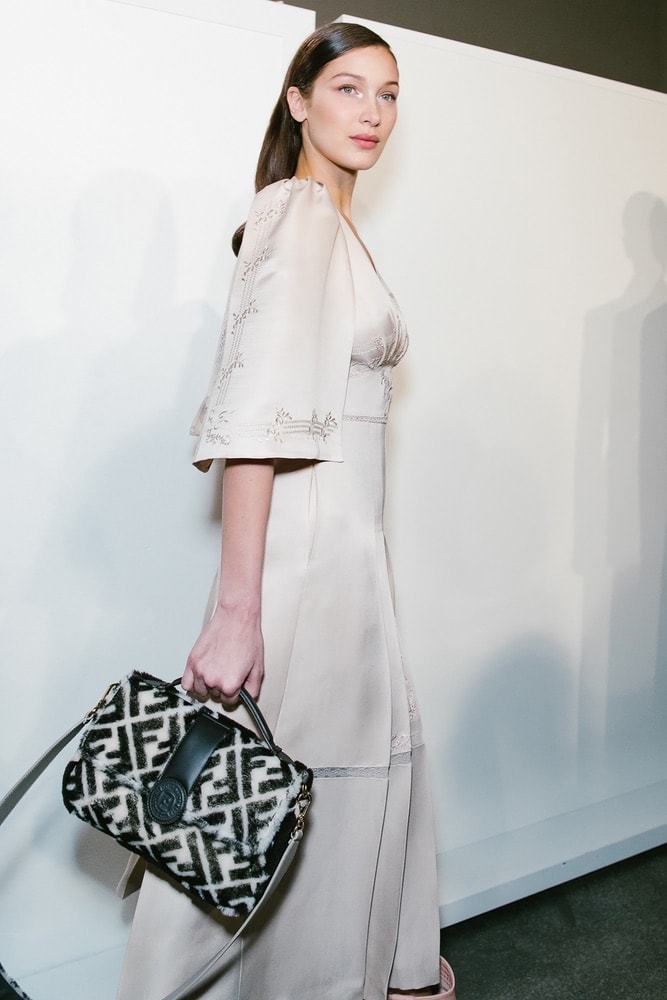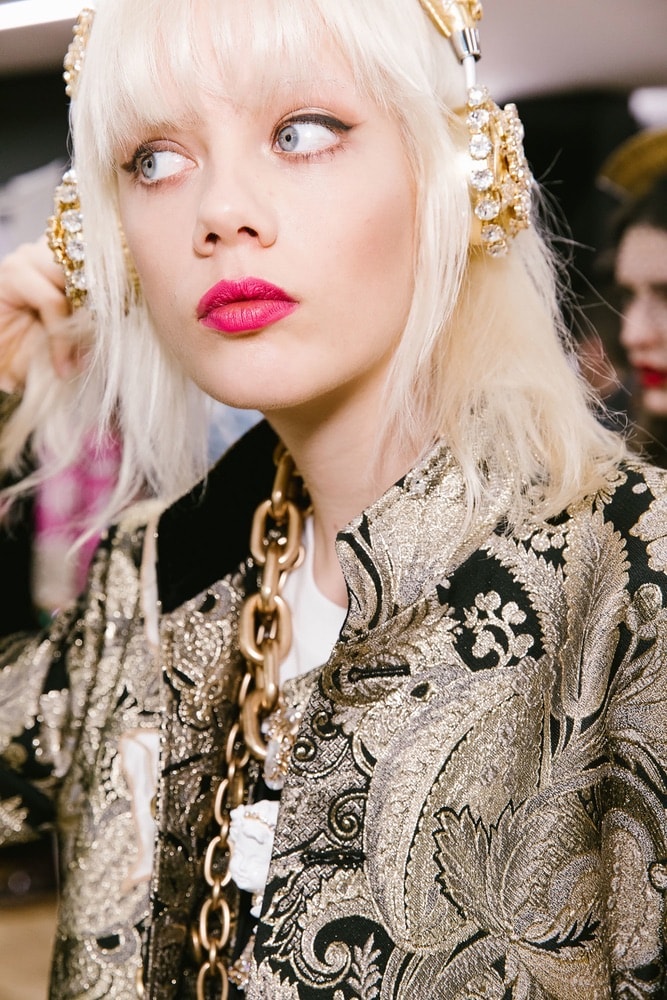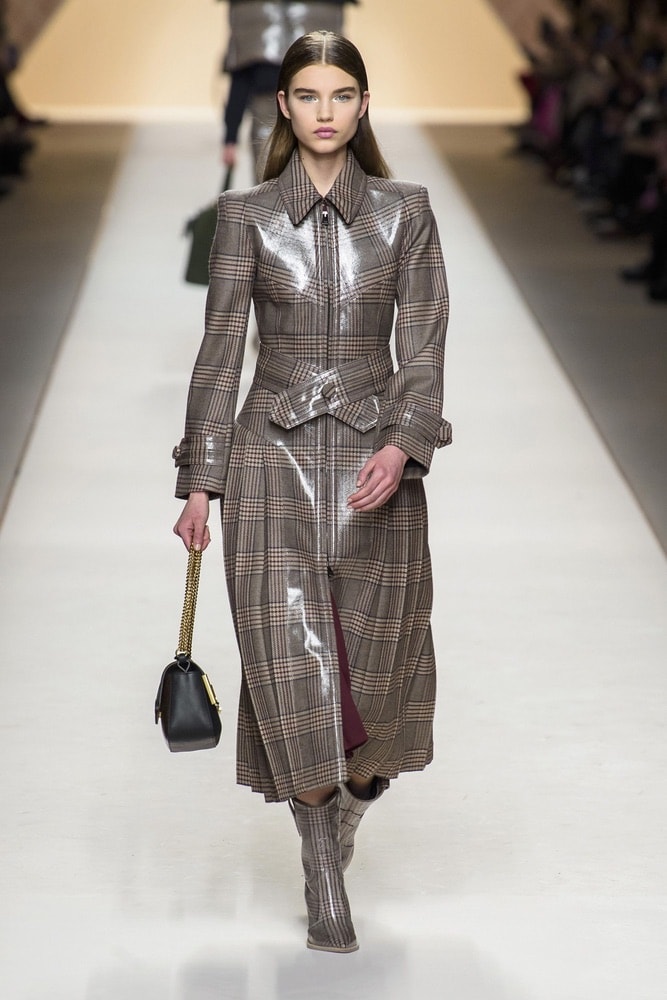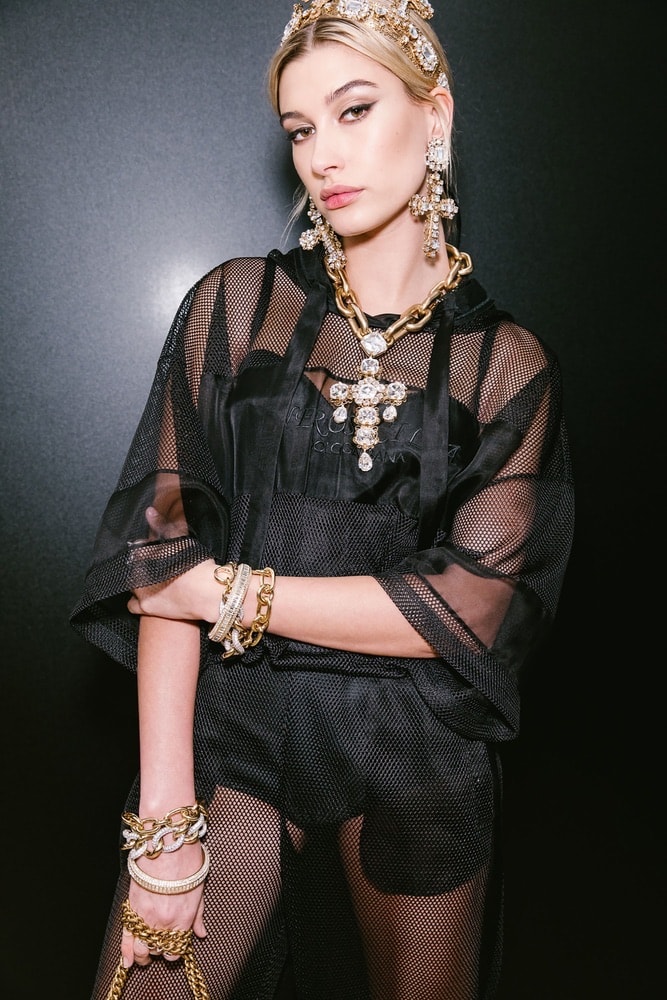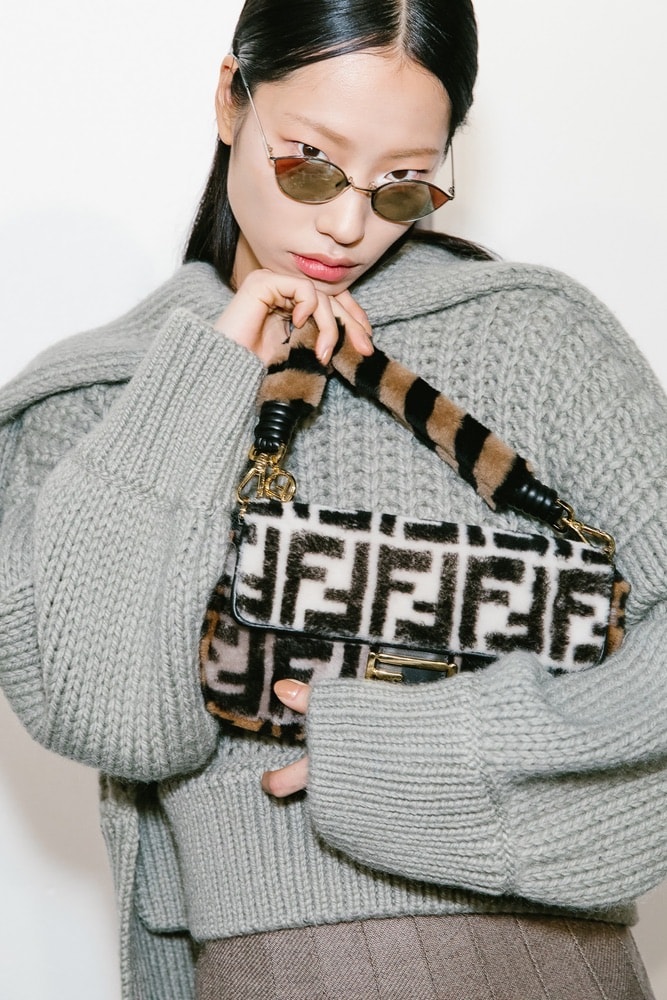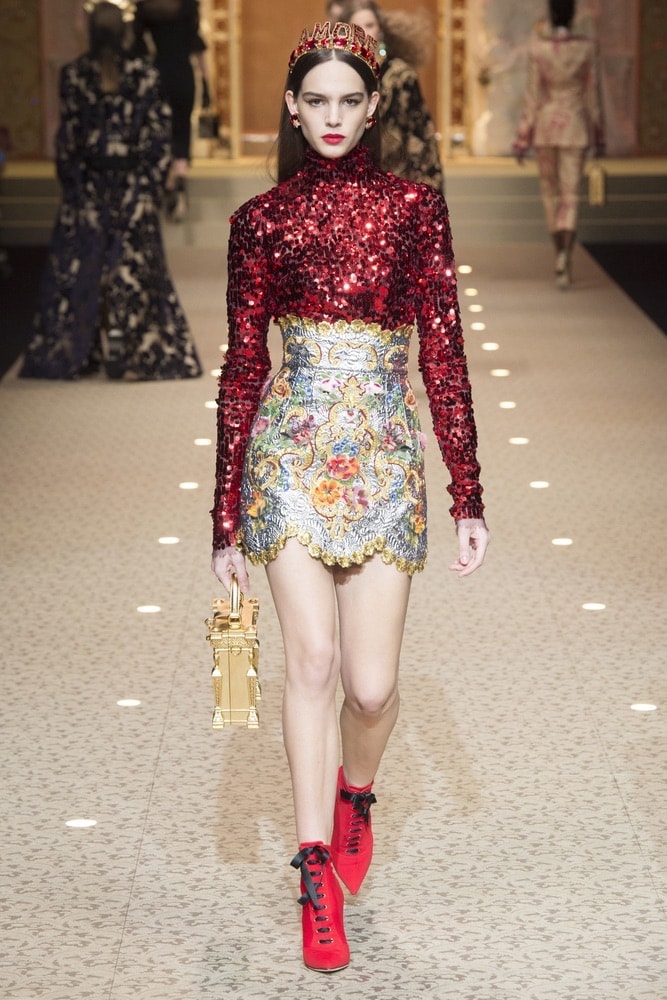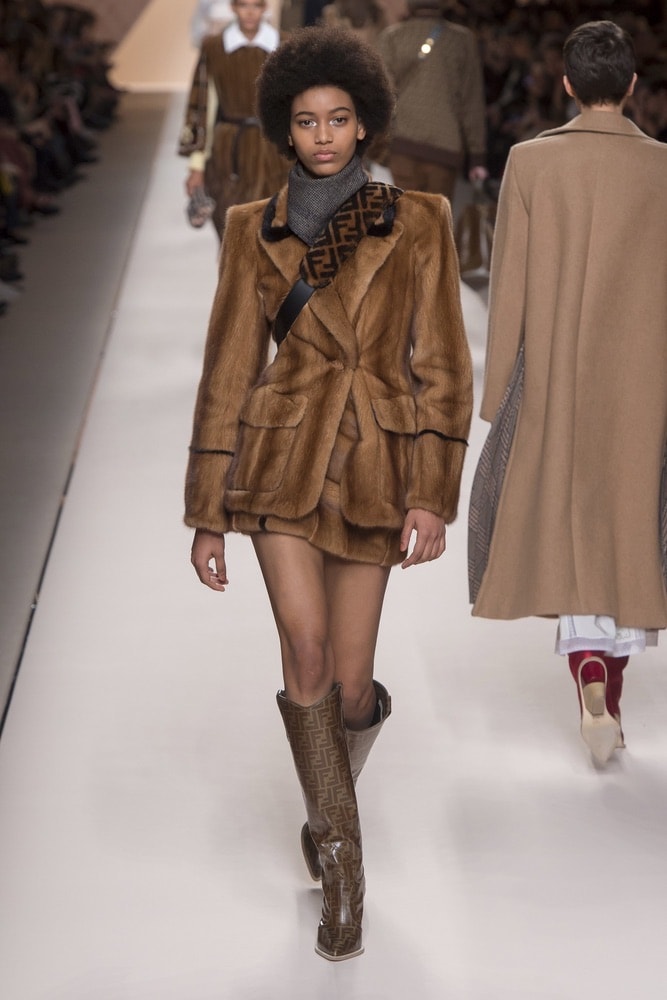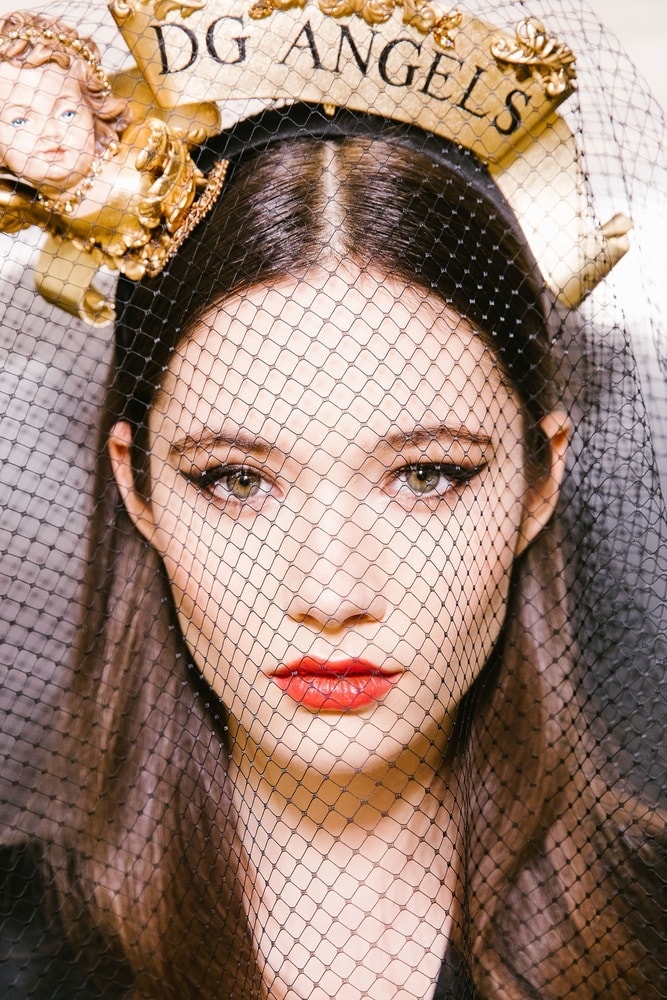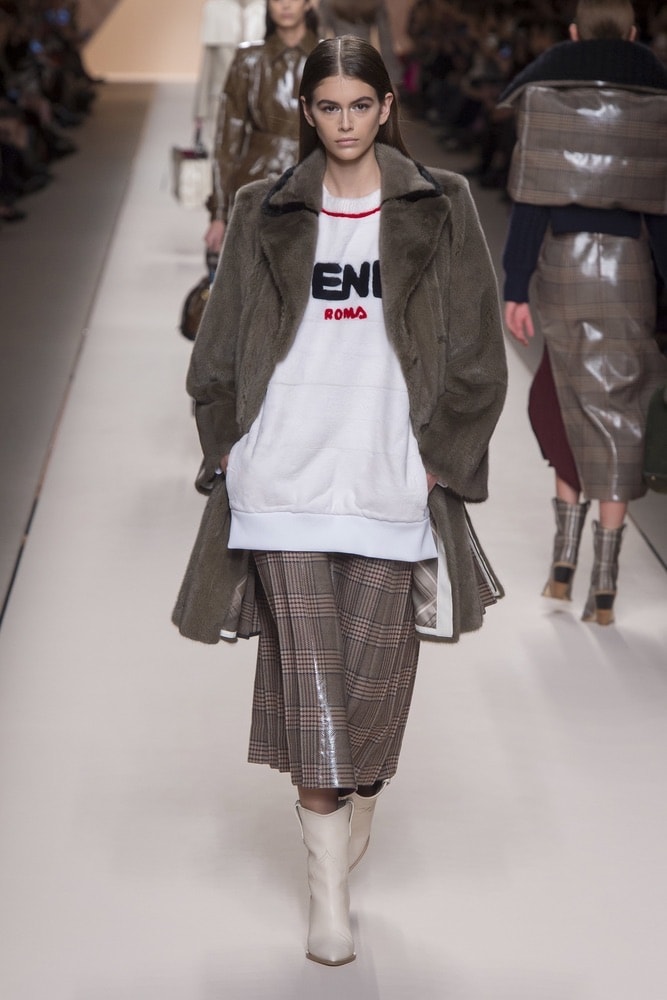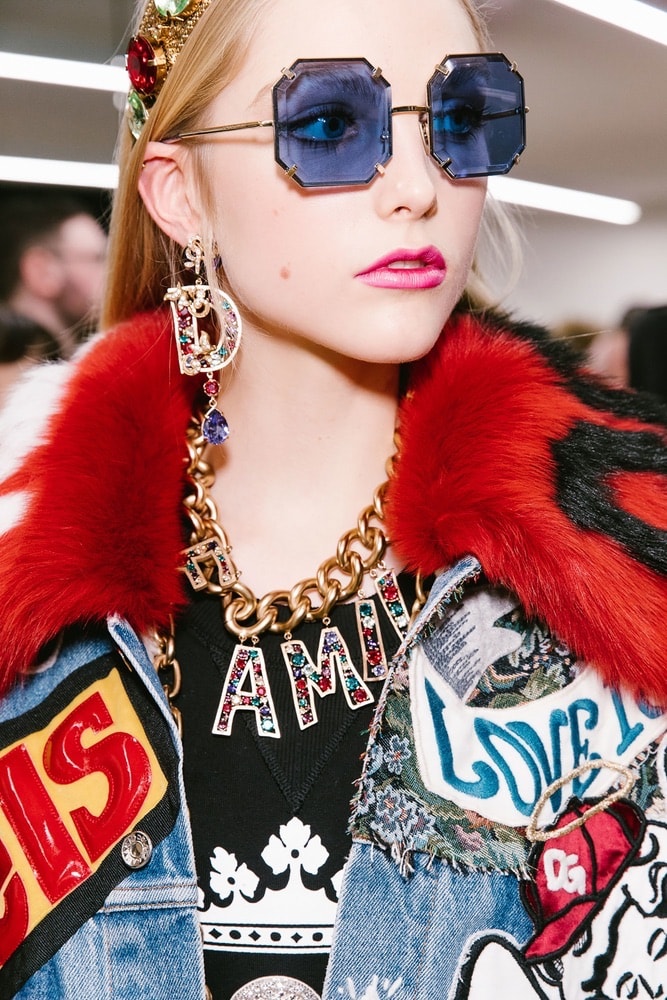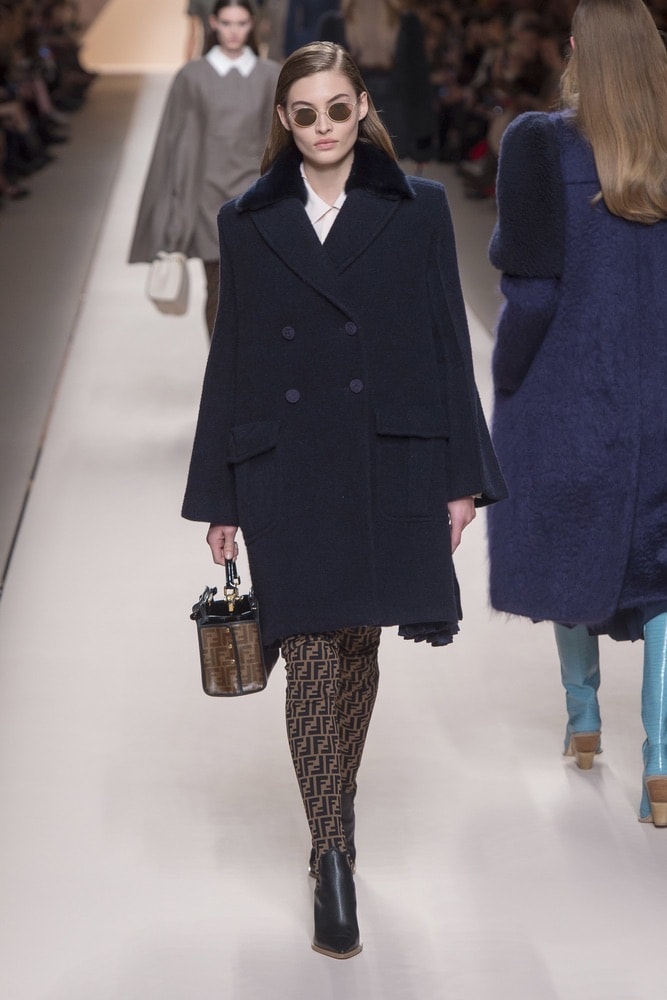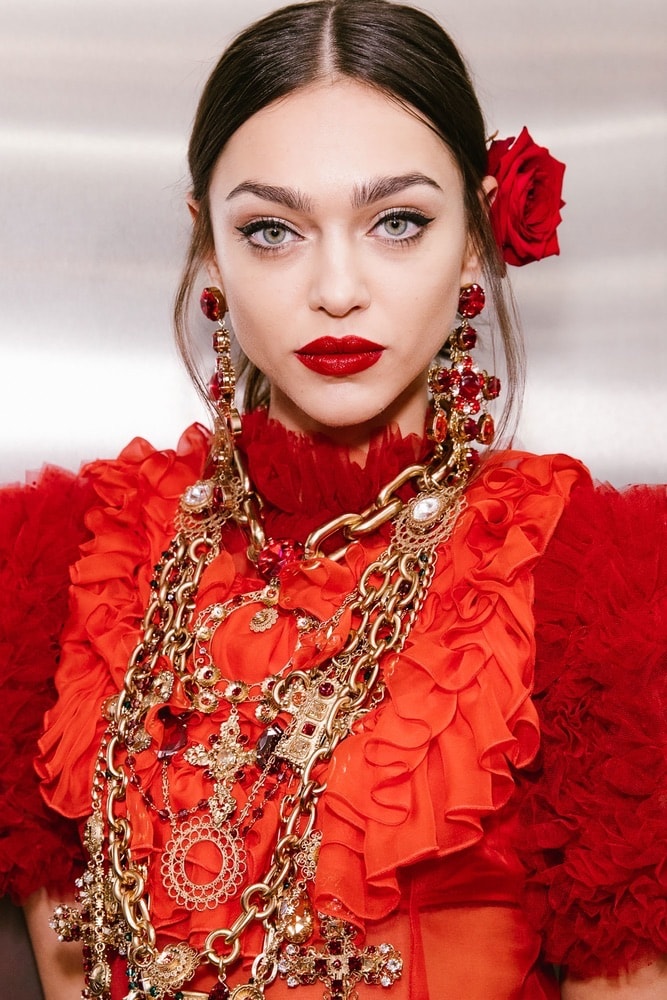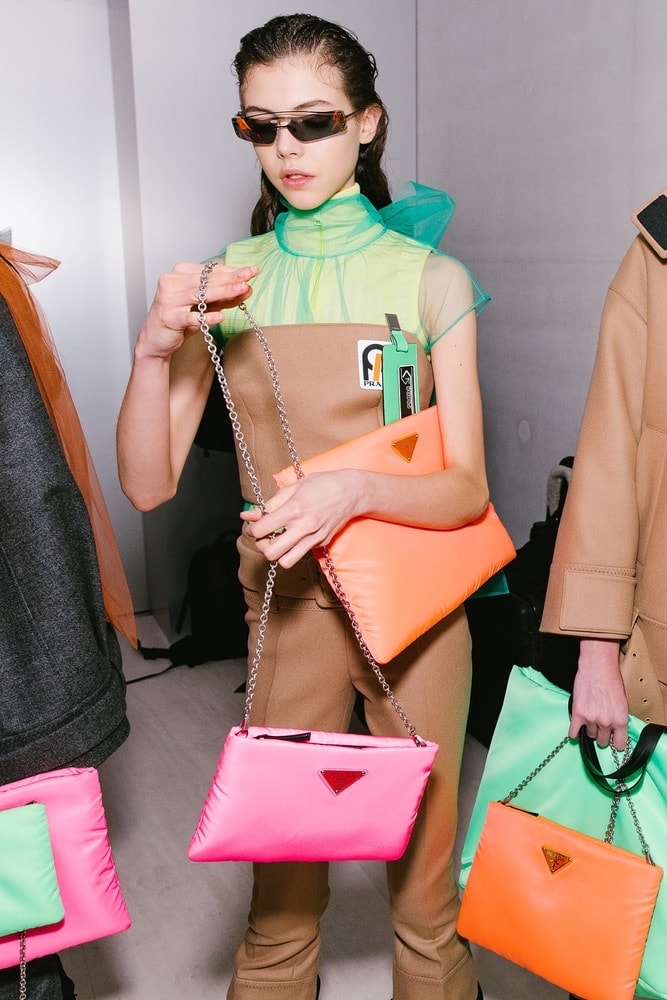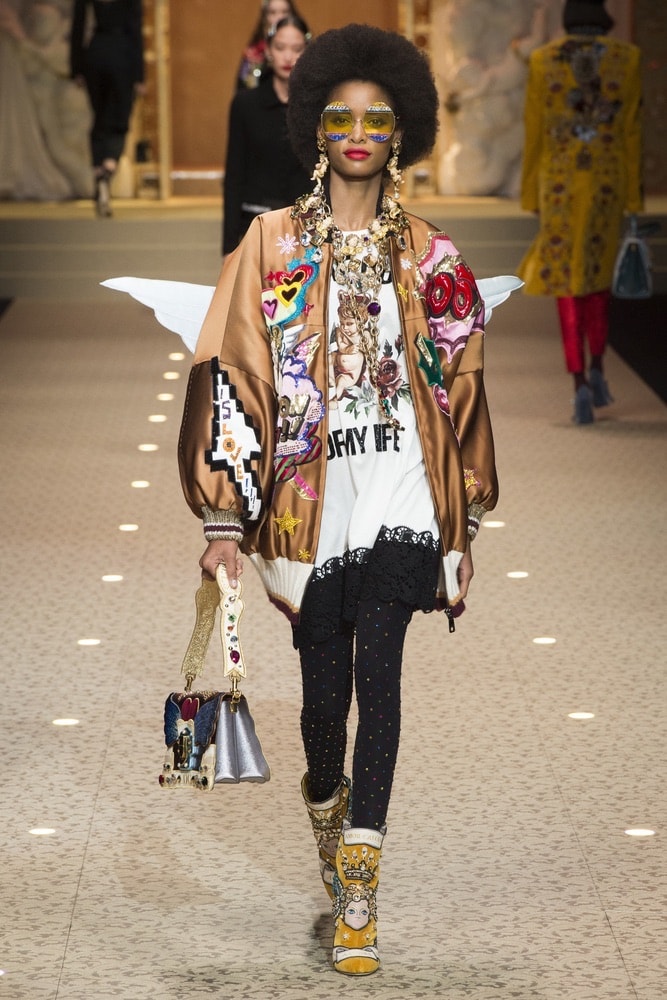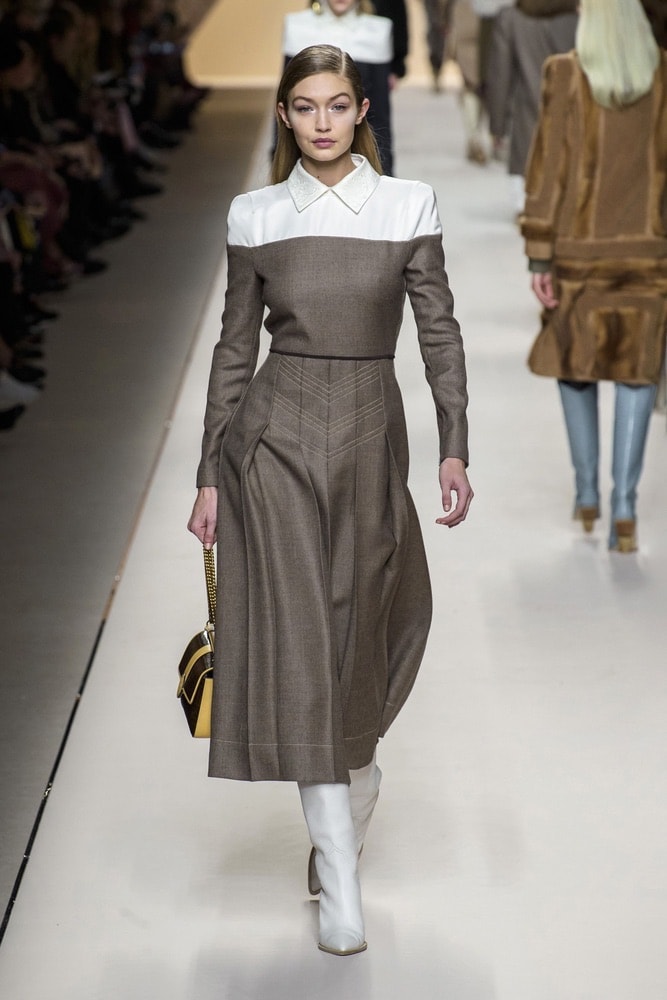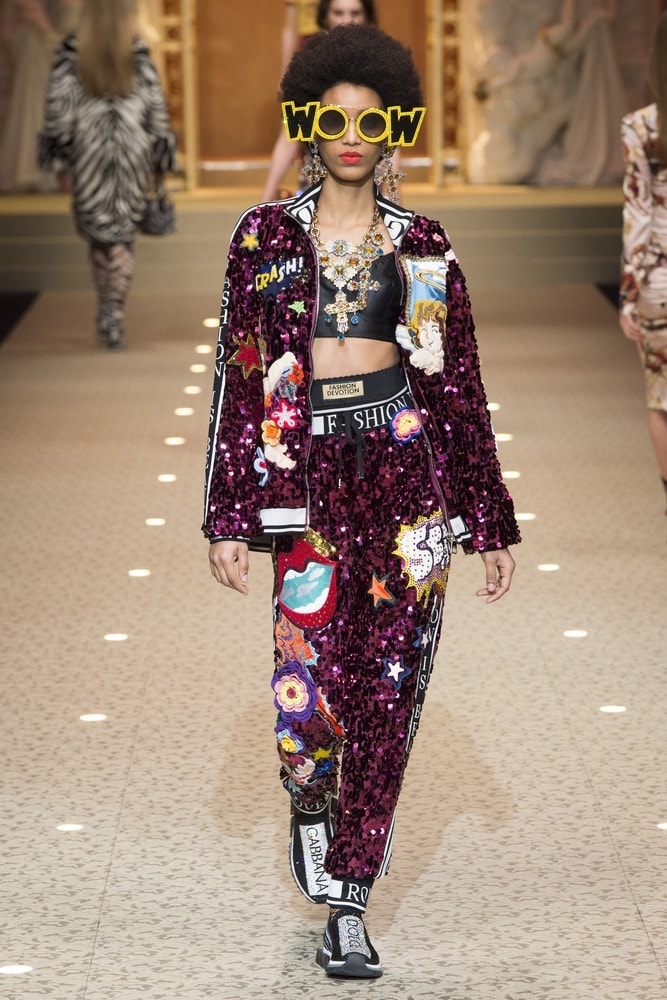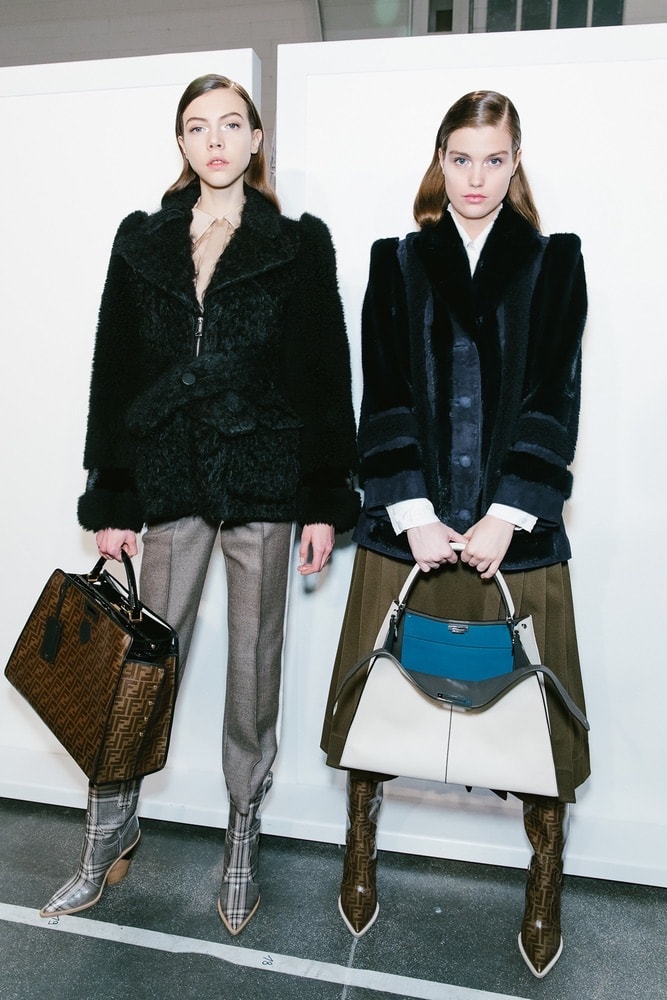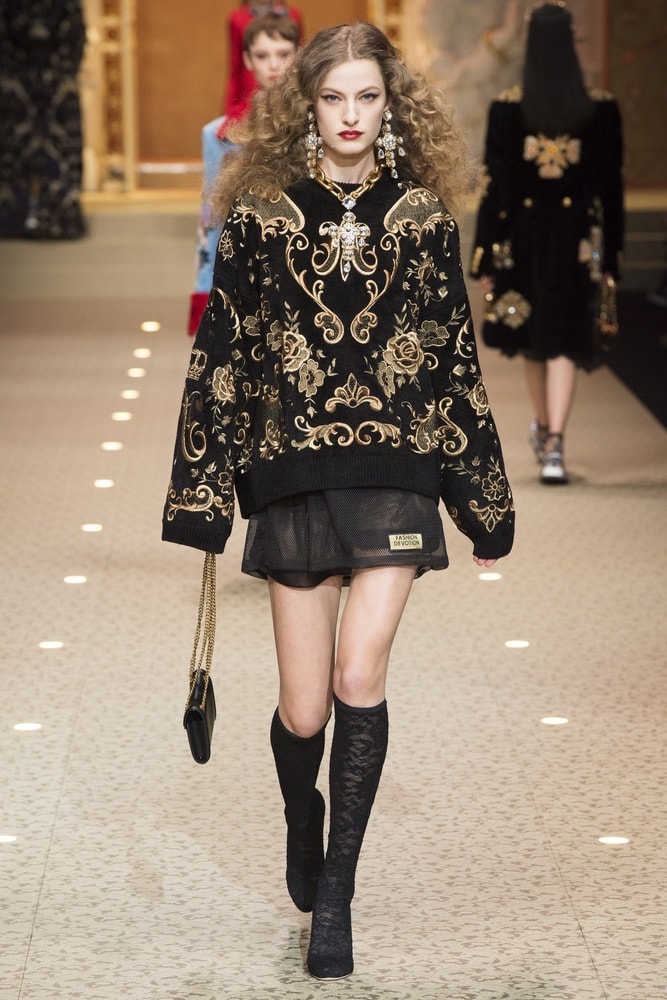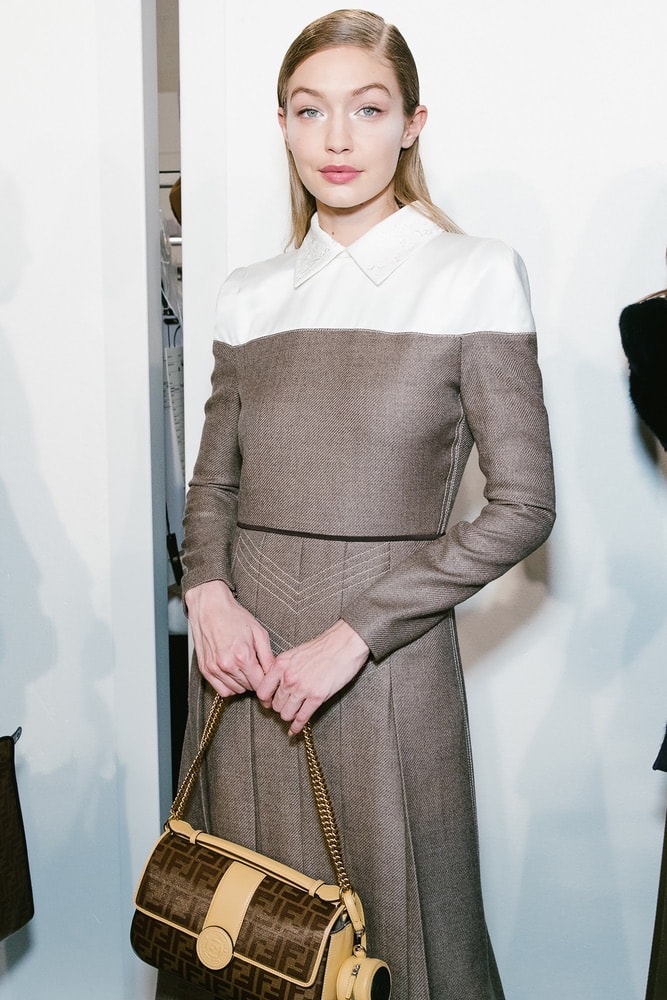 As Milan Fashion Week closes, we bid farewell to another incredible week full of the most extravagant fashion and get a taste of the creative minds behind the brands. Stay tuned for more looks from Milan Fashion Week in VIE's upcoming May Couture issue.
---