Heaven on Earth
---
July 20, 2015
MONTANA MUSINGS
Story and Photography by Kelly Beasley
I think I might have died and gone to heaven. I am residing in God's country for the summer of 2015 in my RV. For this leg of my travels, I am staying at some friends' vacation rental property just outside of Bigfork, Montana. They call it Broken Leg Ranch.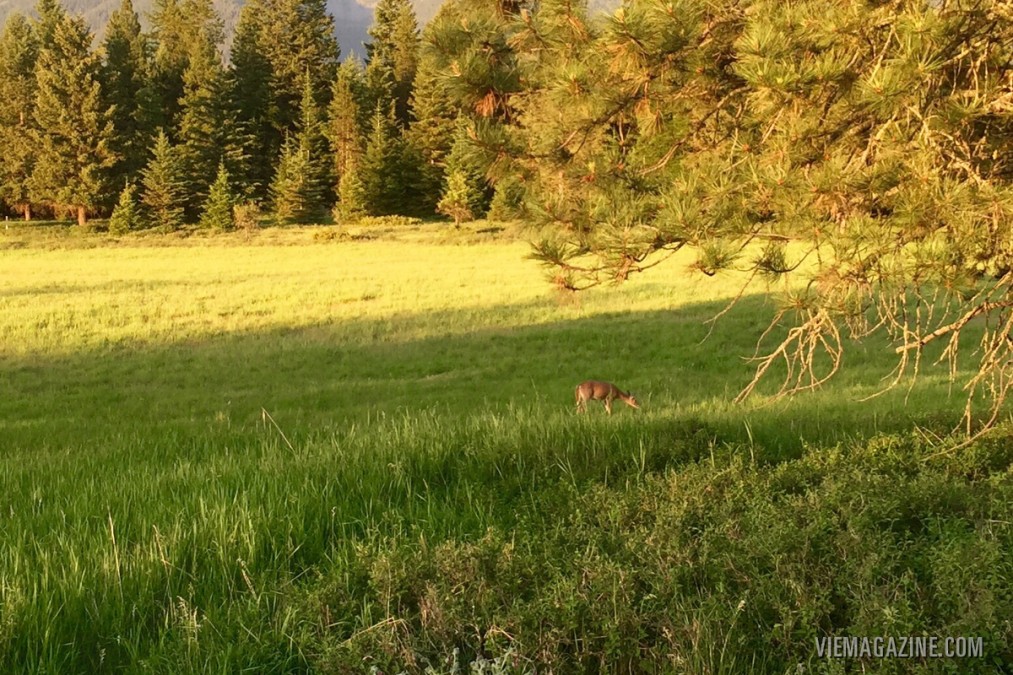 Fifteen years ago, my friends Karen and David Lail purchased this forty-acre property. They recently invited me to park my RV on their property and help out with the business of keeping it up. I had no trouble accepting this offer! I landed here in mid-June after a few visits across the country with family and friends.
Since the Lails have owned the property they have created a vacation rental paradise for folks who want to get away from it all and experience Montana. This property is located in between the Swan Range mountains and Flathead Lake, the largest freshwater lake west of the Mississippi. There are nearby rivers, creeks, and other lakes, as well, so there is plenty to do for recreation. As a bonus, the ranch is only fifty minutes from the west gate of Glacier National Park! I have been to Glacier six times already within three weeks of staying here. Heck no, I do not want to leave Montana. (But, no, I am NOT staying for winter!)
The layout of the property is fairly square, mostly an open meadow which is kept un-mowed (great for the wildlife) with a gravel road around the left outer edge. The main house is immediately on the right after you drive under the large western-style gate with "Broken Leg Ranch" mounted on the top rail.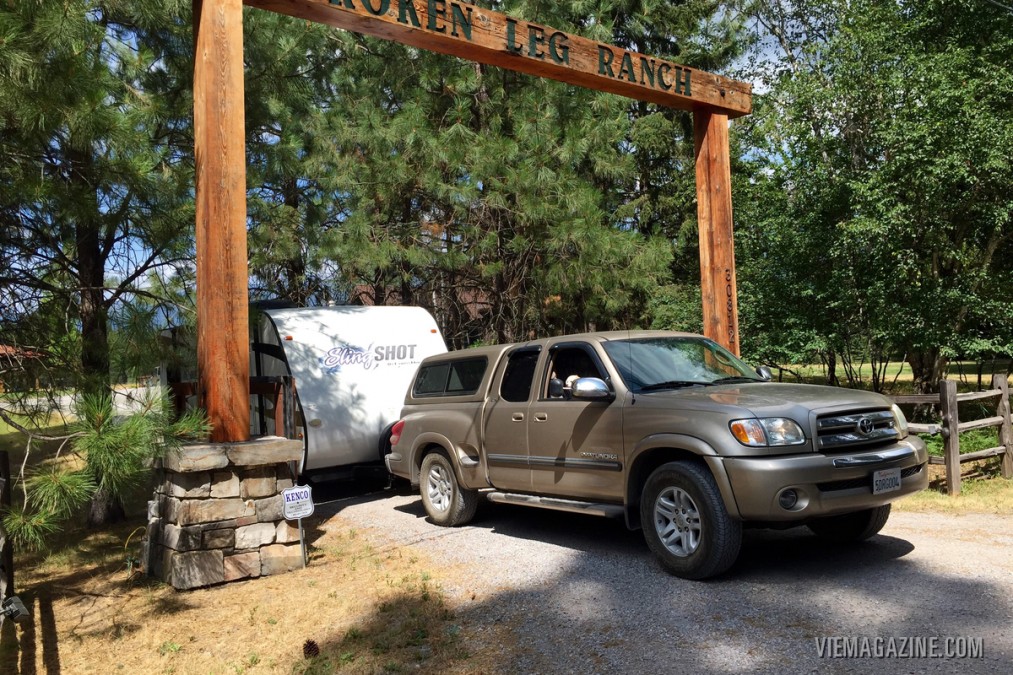 When you pull into the driveway, straight ahead you see the "Bike Shop" building which contains, as you might guess, many bikes—three of them ridden by Lance Armstrong in Tour de France races. They are mounted on the wall with pride. Other very nice bikes are mounted too, and there are bikes out on the back porch for guests staying at the ranch to use for exploring the surrounding areas. David loves his bikes and has quite the collection! He and Karen have done many races as a couple. I once participated in a sprint triathlon with them in Panama City Beach, Florida, years ago. In the bike shop there are also board games, a pool table, and books for guests to borrow.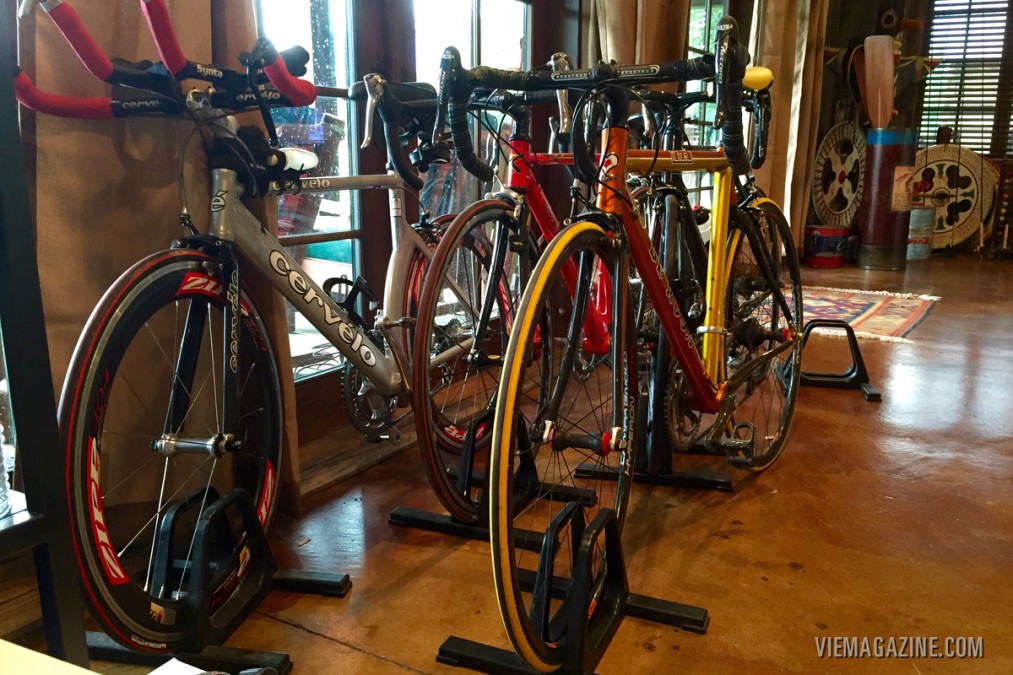 The Bike Shop was constructed with wood from old barns and restaurants that David purchased from Pennsylvania, and every board had to be carefully sanded and finished, one by one. The result is stunning: the boards are all different colors and were placed individually with to color coordinate. It really is gorgeous! The same was done with the main house (which was greatly expanded by the Lails), so there is a similar look to the interiors.
Past the Bike Shop the road curves left, and straight ahead you are looking at a large barn, which the Lails converted into an enormous gym—complete with Pilates, Gyrotonics, and TRX equipment. It is truly a state-of-the-art facility! So far, I have been active outside and still have not used the gym, but I am going to start. Soon. Any day now. Tomorrow?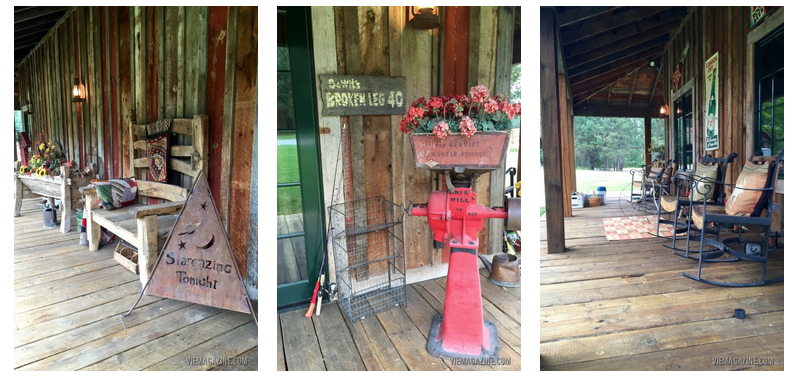 Farther down the road, two more curves to the right take you to the back of the property, which has three one-bedroom cabins, also available to rent. These were originally very rough cabins, but David has finished them all out with great care, making them cozy and inviting. Also on the property is a real tepee! It is set up for anyone who wants to sleep in it for a camping night.
Oh, the organic garden! Wow. It has fifteen raised beds, automatic sprinklers, and a ten-foot fence around it to keep out the deer. I have watched it all grow so fast in just four weeks! It is something out of a magazine, and the vegetables are so flavorful I am going to be spoiled for life. But that's OK. There are no bugs and no diseases to battle like we had to in Florida. The days are so mild, and there is no humidity to deal with. This is the life!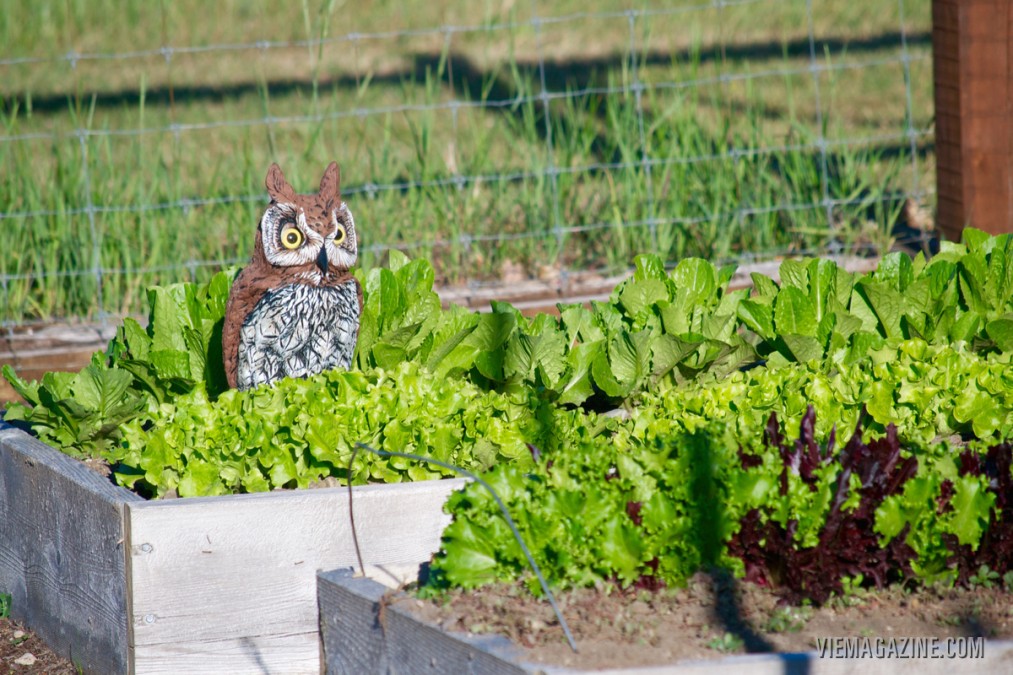 In my opinion, the best part of the whole place is the wildlife that comes onto the property. There are deer, bears, turkeys and other birds of all types, foxes, and more creatures that I am sure are there, but they stay very hidden. I haven't seen the bears yet, but we have seen bear scat near the gym, so they have definitely been here.
The Swan Range mountains are the backdrop of the east side of the ranch, bordered by tall trees that surround the entire property. There is even a walking trail that goes around two-thirds of the perimeter. Deer can be seen here almost daily. The fawns are just now being birthed and occasionally you might encounter one taking off if you get too close to where it's hiding in the tall grass—this has happened to me twice so far.
Broken Leg Ranch is so perfect and the scenery so beautiful that many couples choose to have their weddings here—three more will be held here this summer! Downtown Bigfork is only twelve minutes away, and it has an Old West, small-town feel to it. The Fourth of July parade was so much fun! Full of community spirit and pride! This place is great. To top it off, daylight hangs around until about 11:00 p.m. and dawn comes at around 5:30 a.m., so you have plenty of time to take in adventures during the day.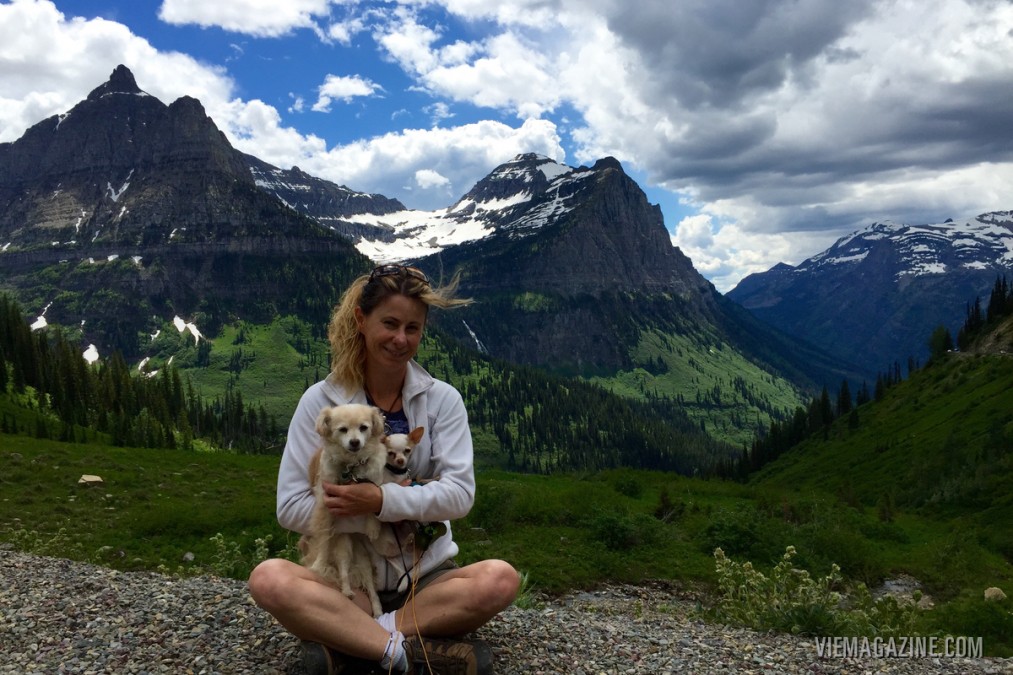 Tomorrow I will go for a hike with Karen. Later, I may go to Glacier again. Tuesday is whitewater rafting with the Lails! Or how about riding horses in the mountains? There are kayaks here to use as well; maybe I will pop the pups into one and we will take off down a river. The possibilities are many. I just wish it had a longer summer to explore. Maybe I need to come back next year!
Tip: Look into it early, because it books up fast!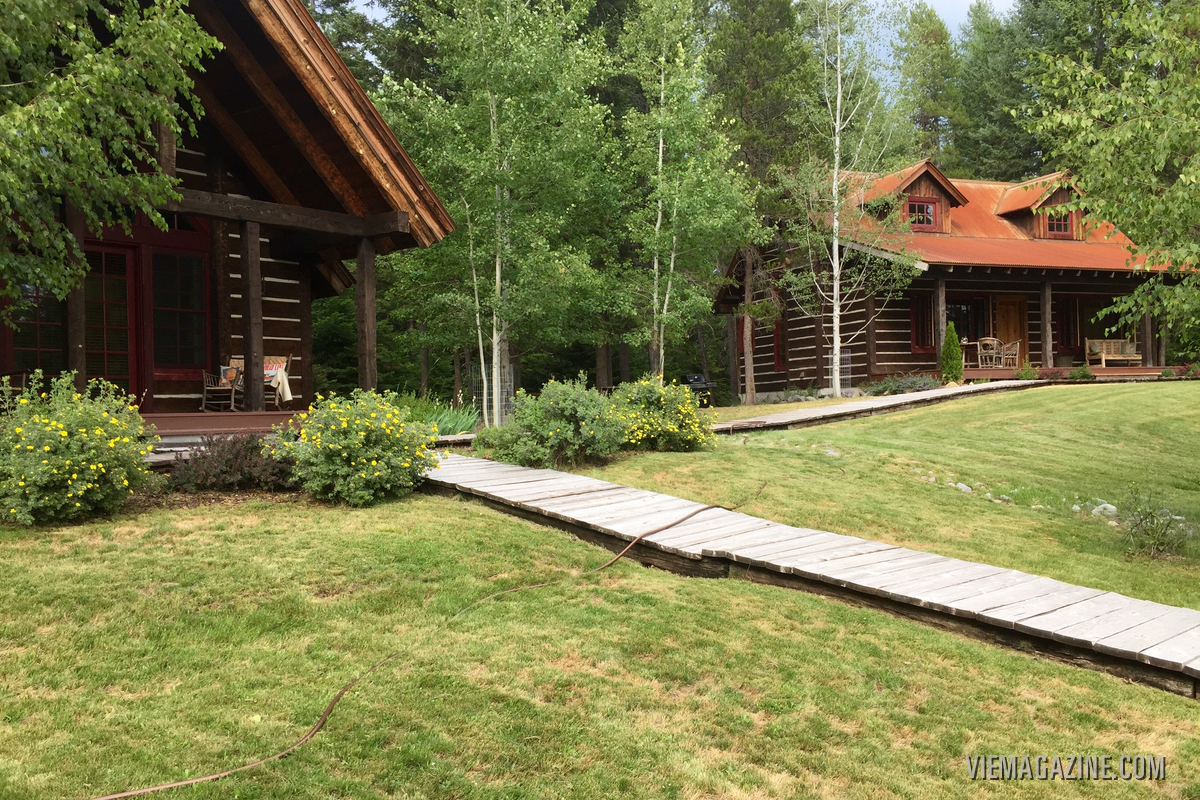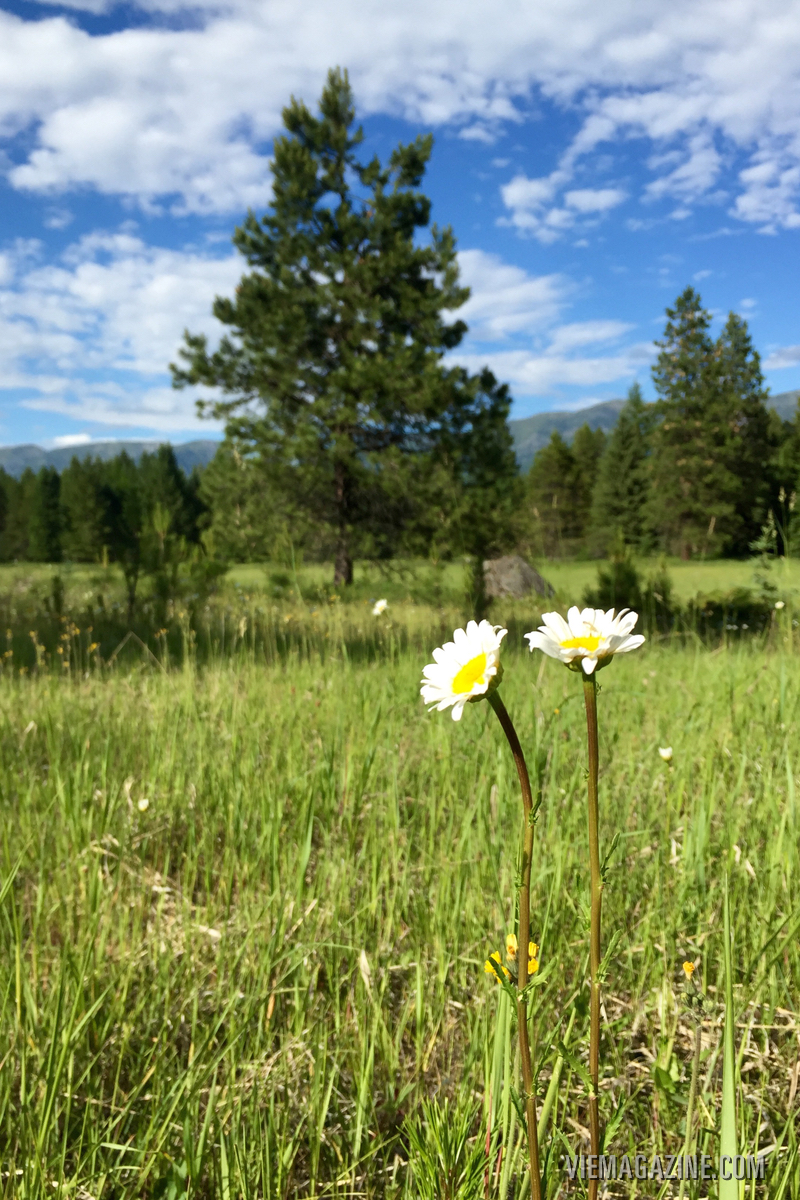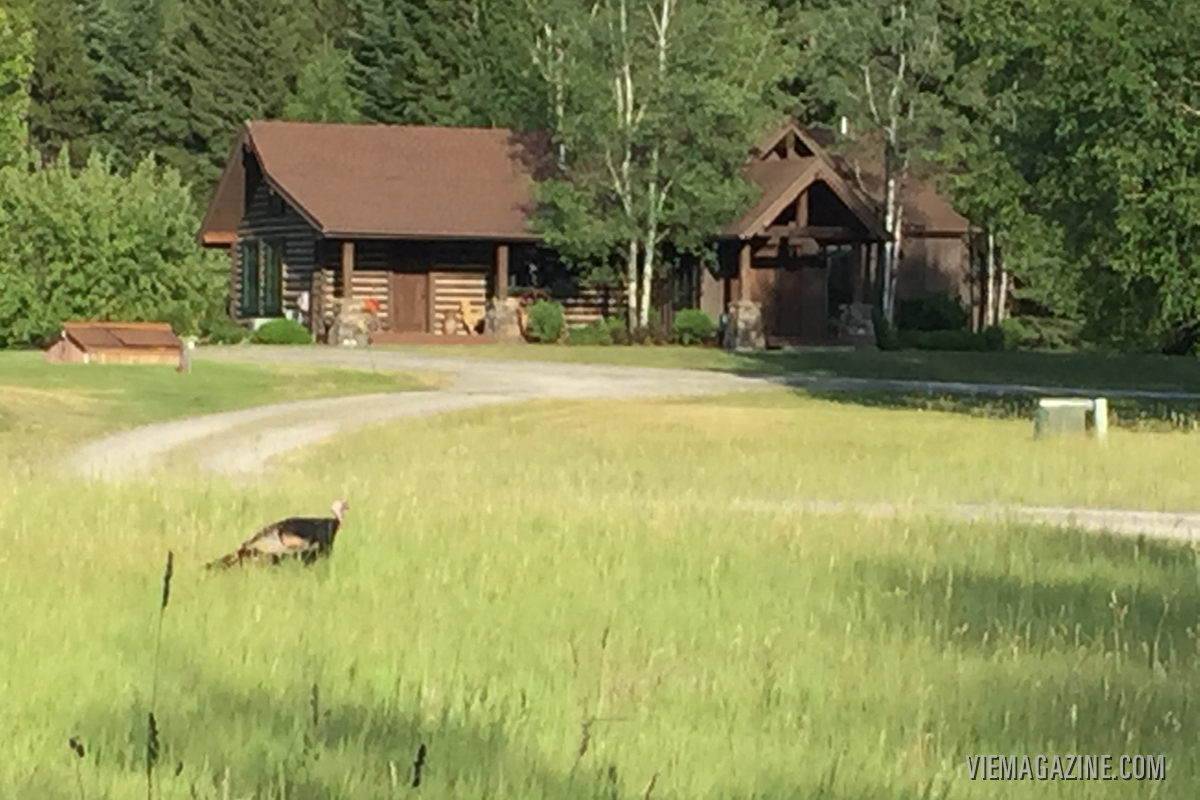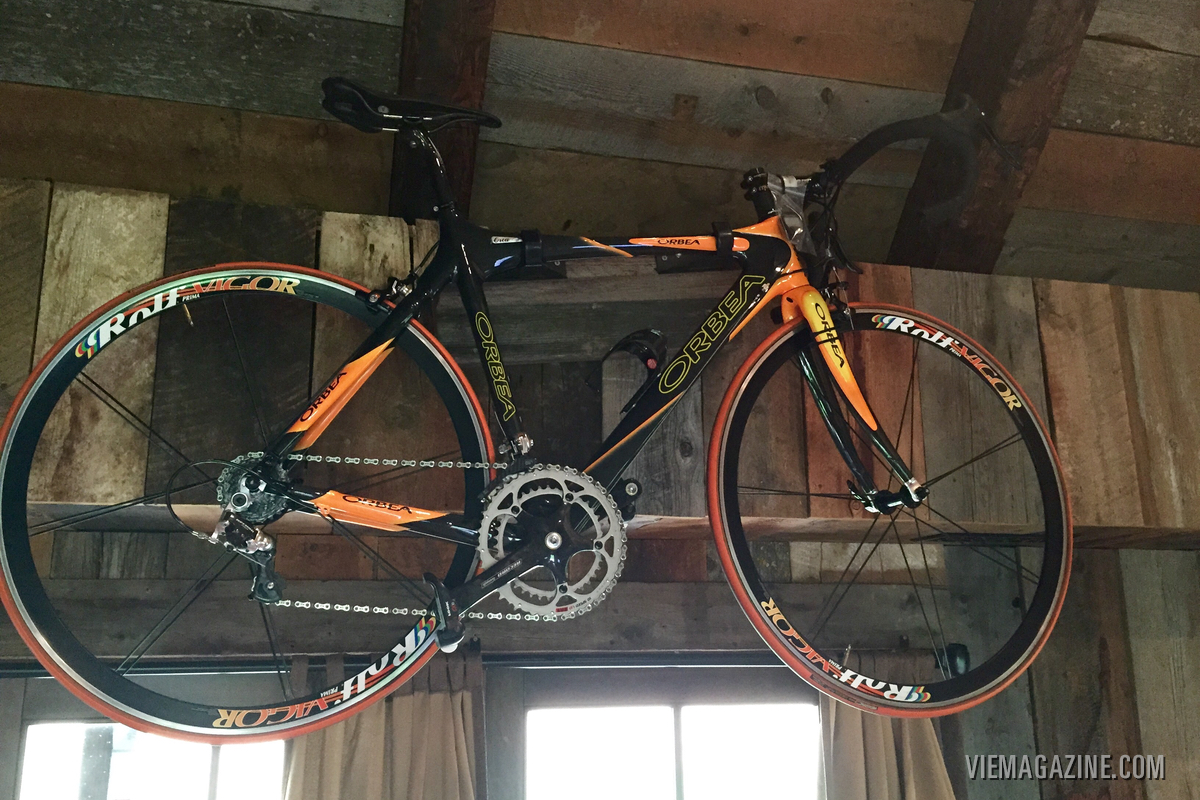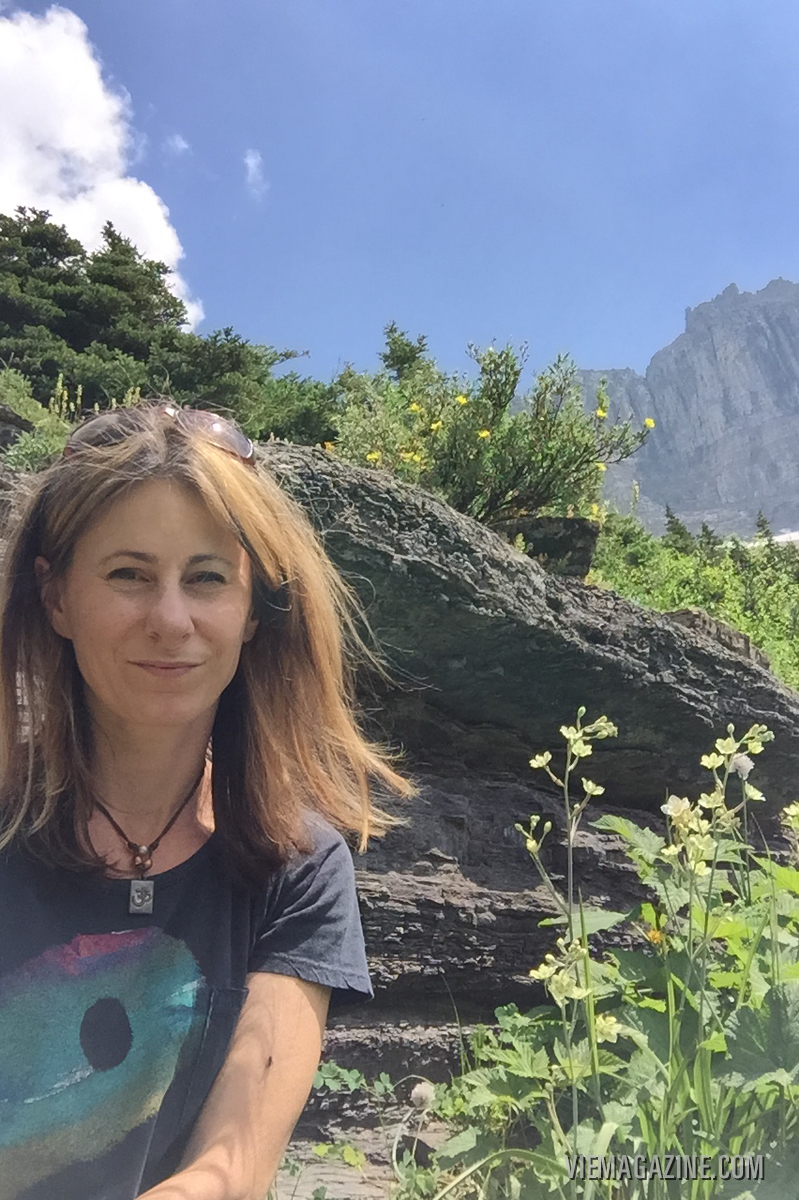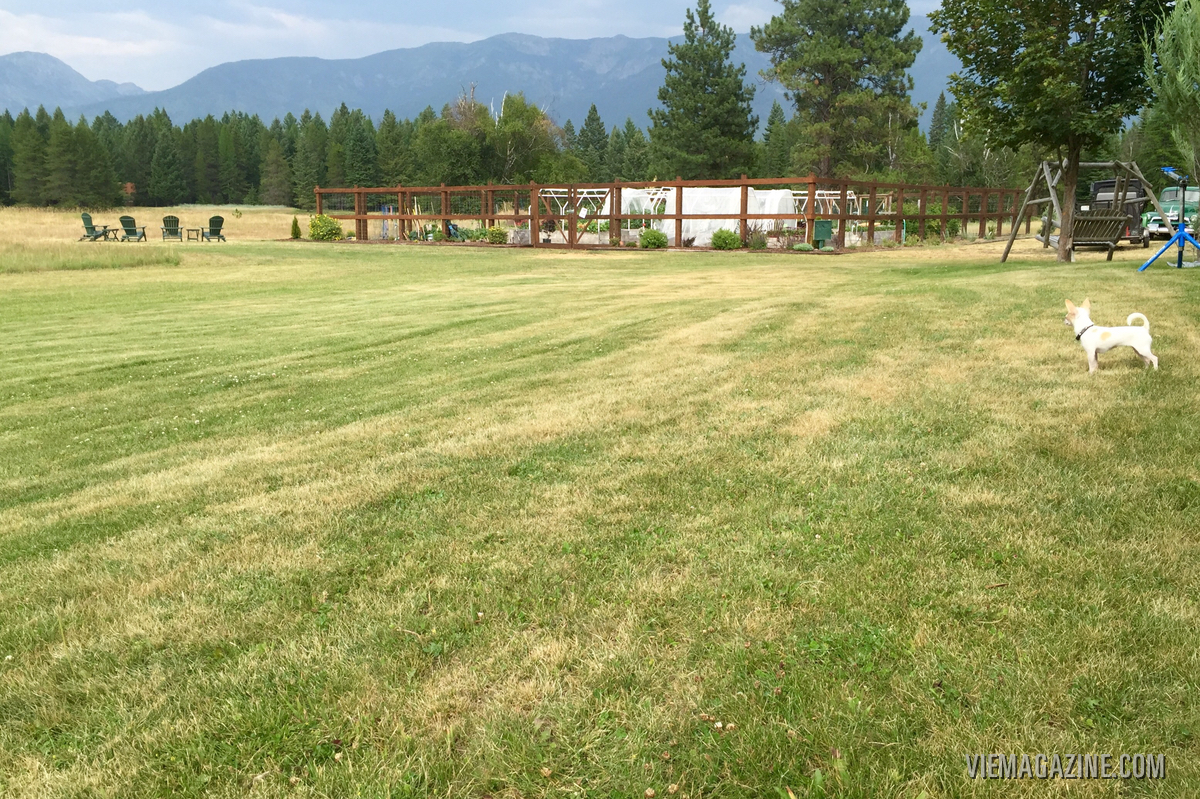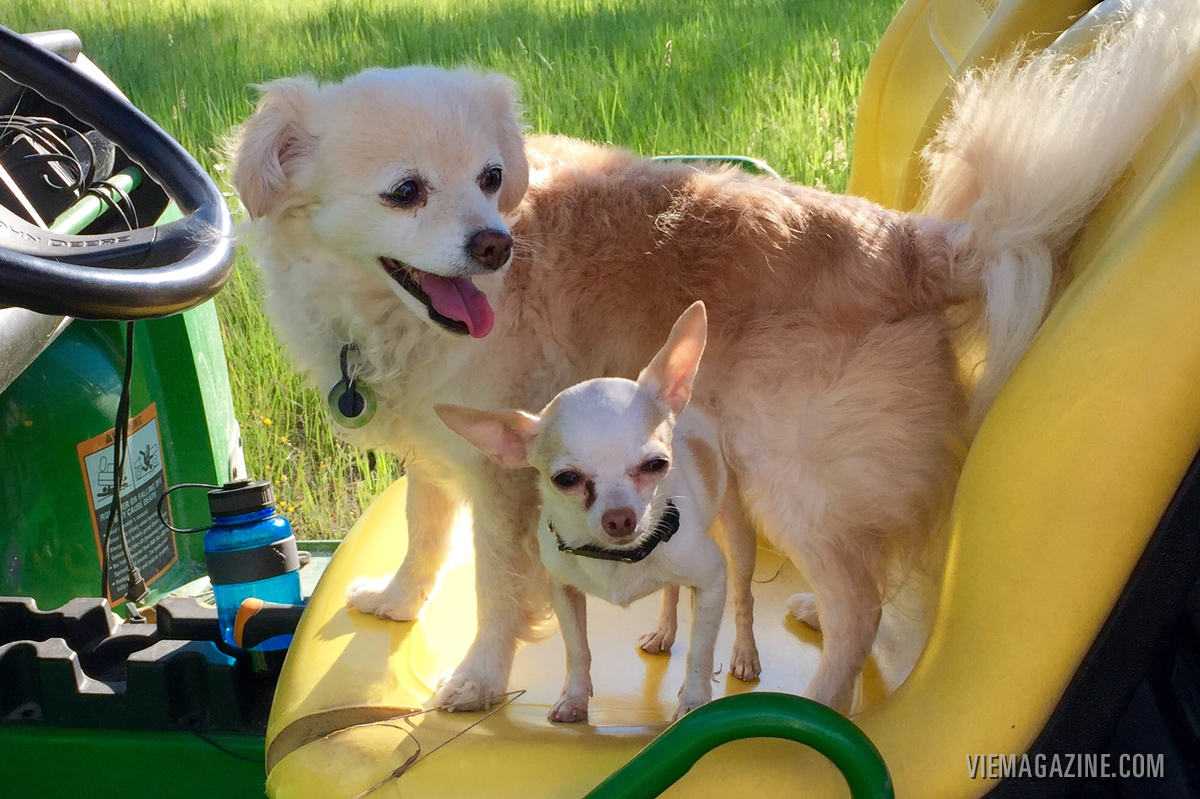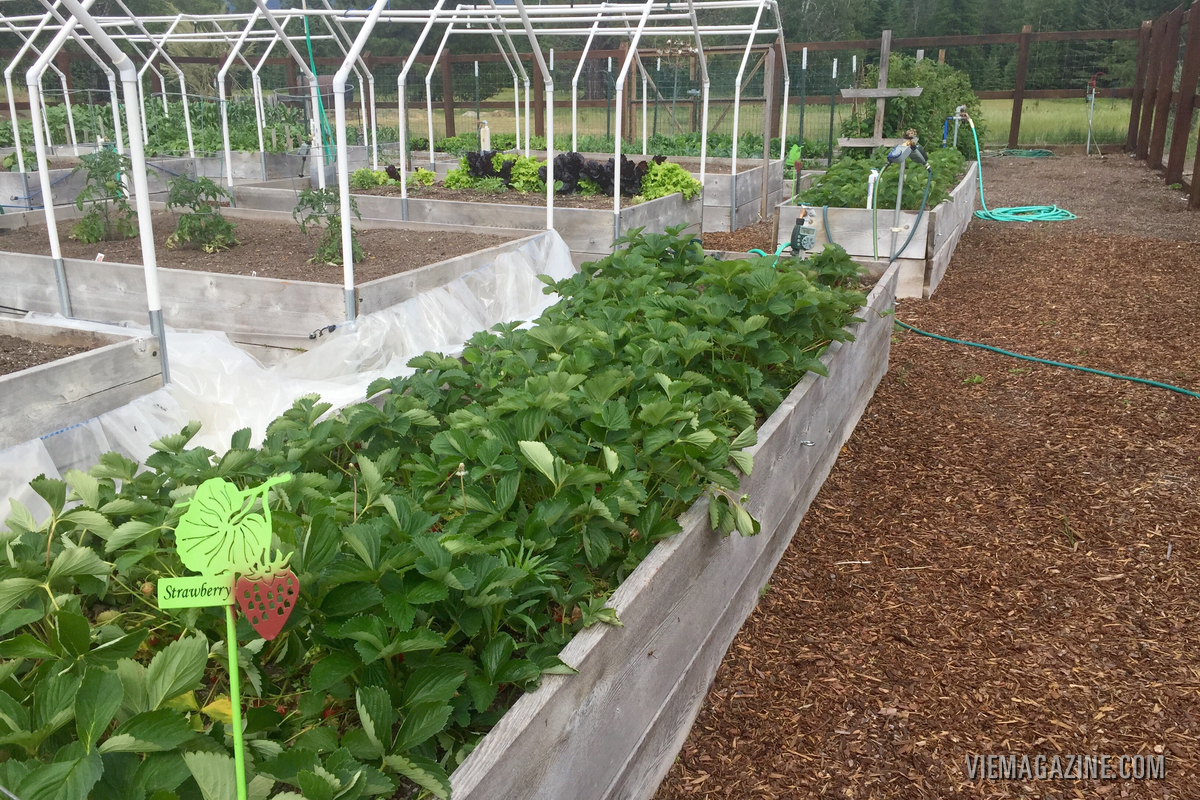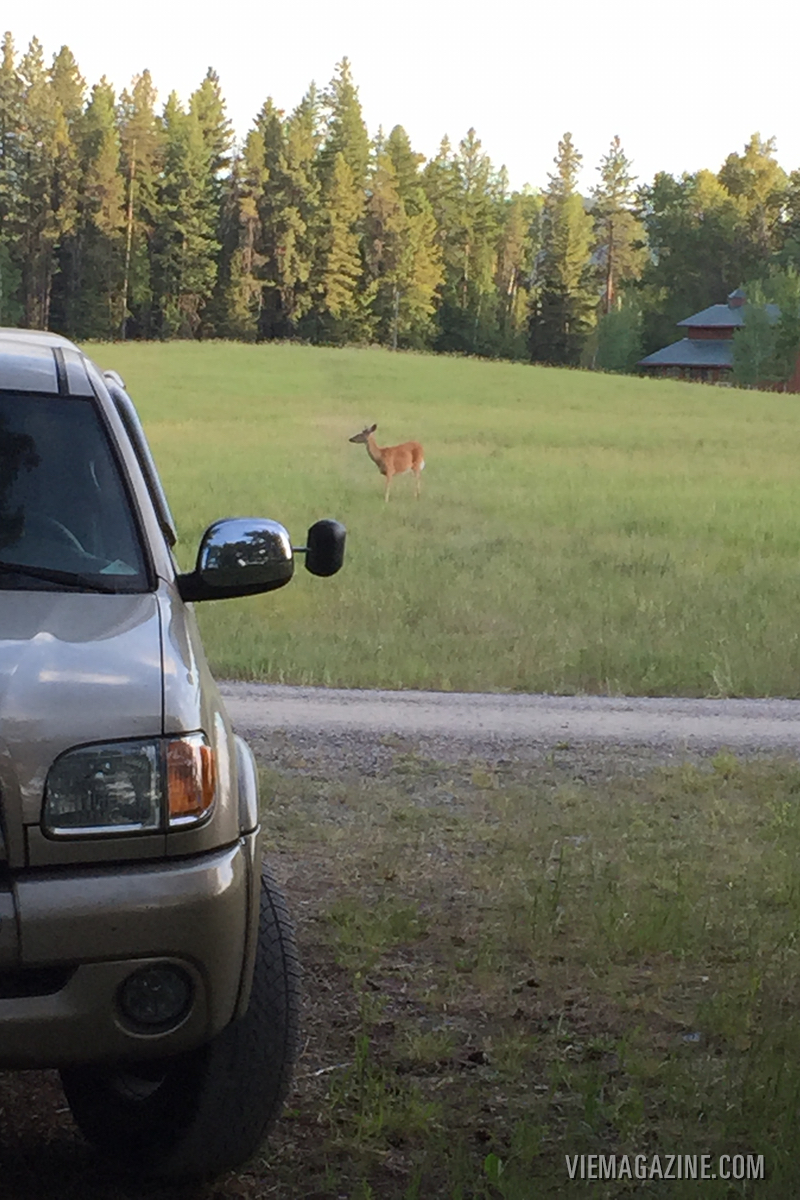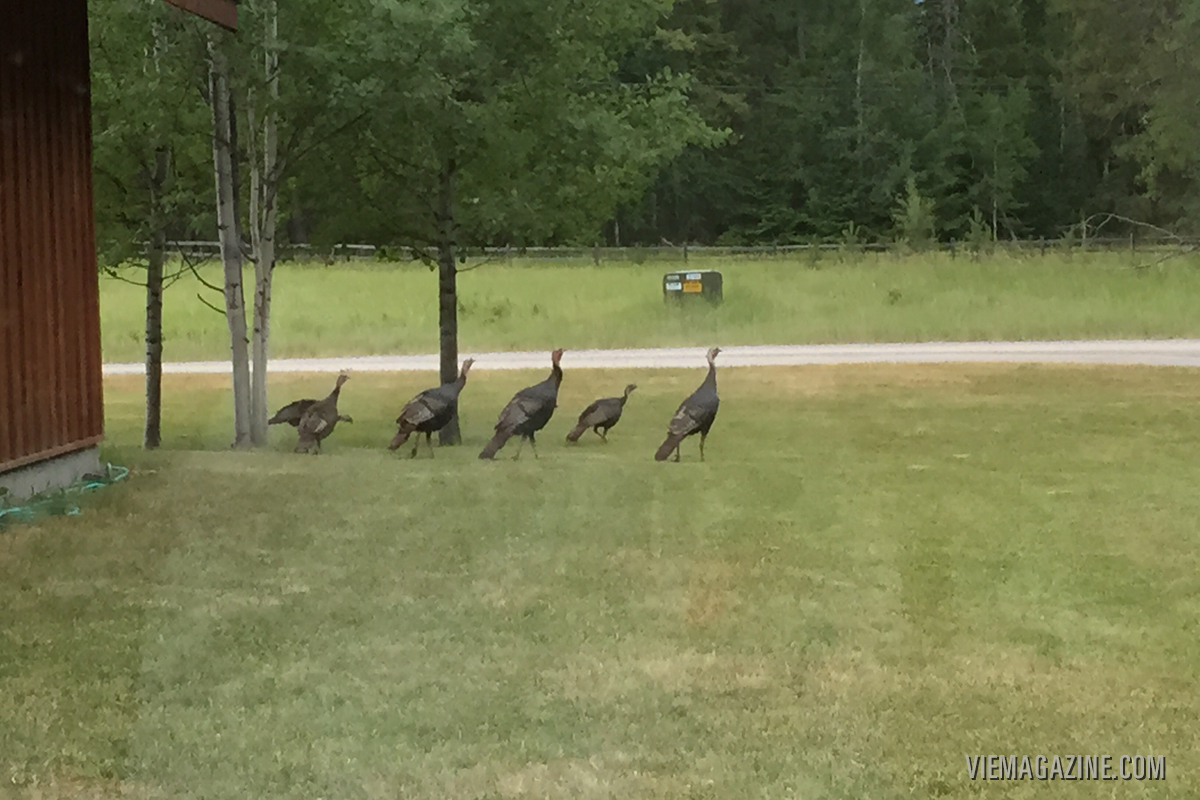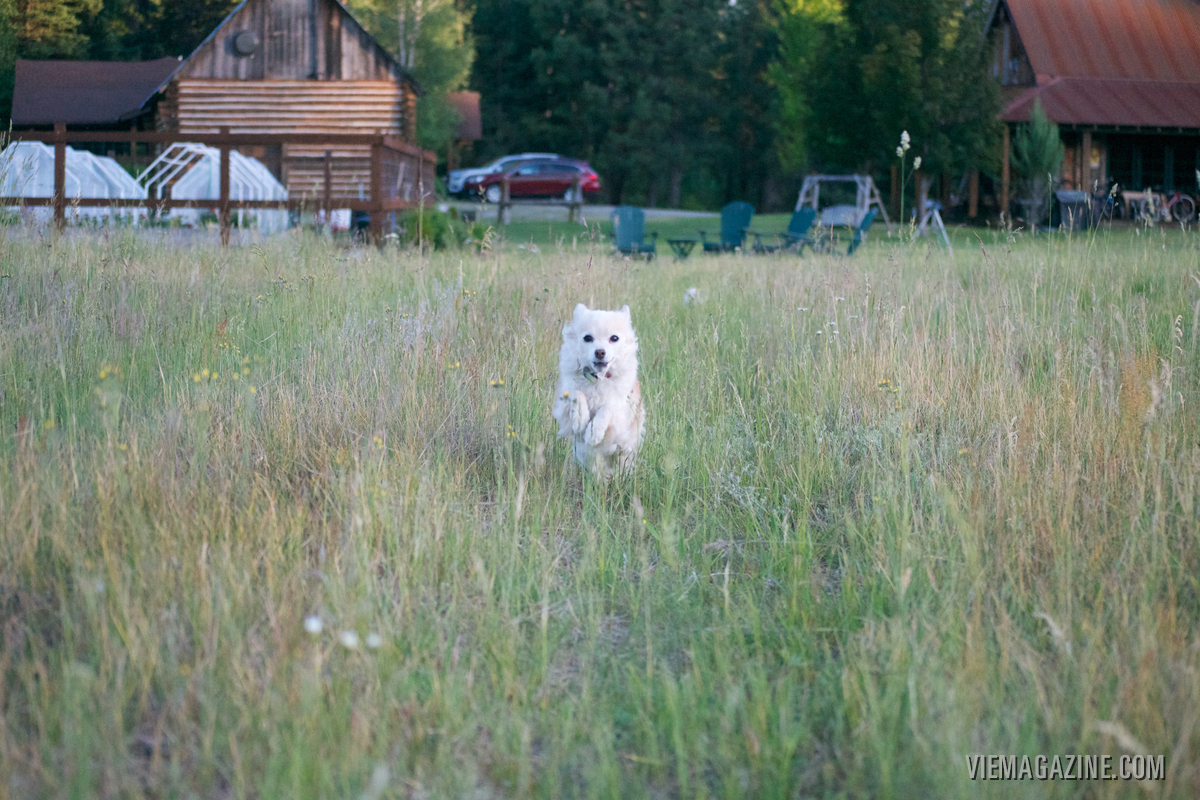 ---