JoJo's Beloved Cocktail Lounge Is Your New Favorite Atlanta Hot Spot
---
October 14, 2021
Introducing JoJo's Beloved Cocktail Lounge
JoJo's Beloved Cocktail Lounge is an era-inspired cocktail escape in humming Midtown Atlanta. Nestled in a secluded nook of Colony Square at 1197 Peachtree St. NE, a red carpet and mirrored hallway mark the entrance in the back of the recently-opened Politan Row food hall where guests are transported to a nostalgic cocktail lounge that pays tribute to the '70s and '80s.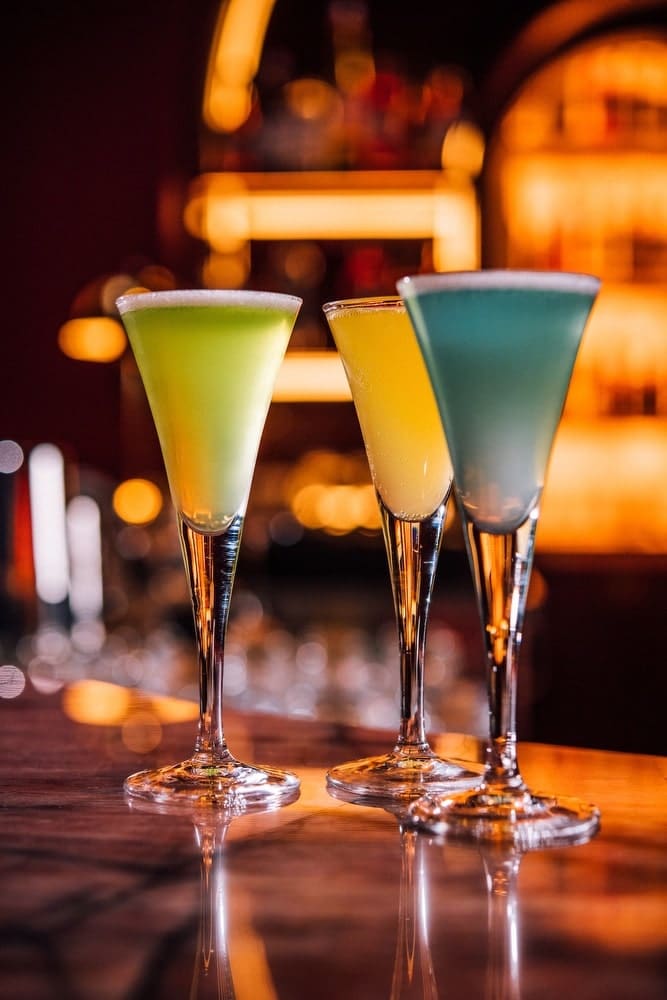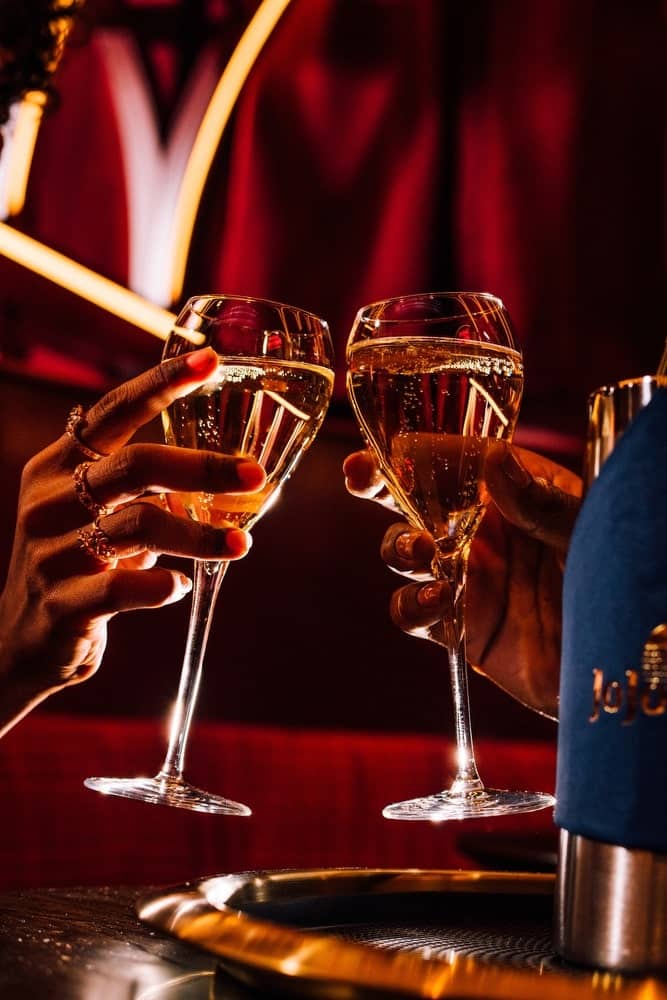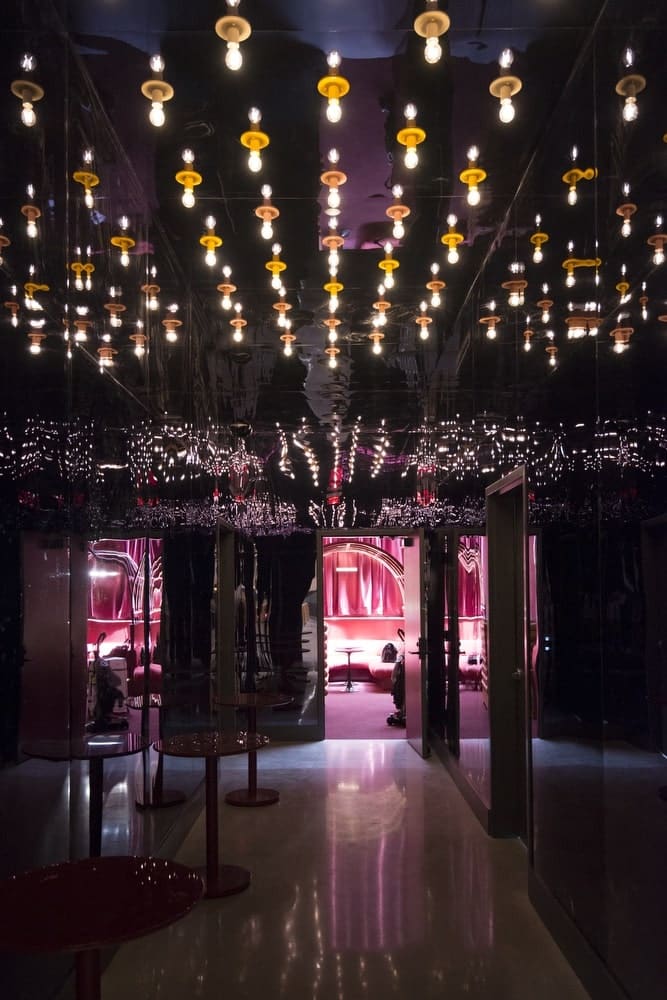 Inside, the lounge features a cathedral-height ceiling and a brooding and romantic atmosphere that mixes late '70s disco with notes of '80s futurism that wind their way through every aspect of the space. Vinyl tunes complement the ambiance with an all-analog playlist that is curated each night by the Maitre'D from an expansive collection.
The beverage program is led by Sophie Burton who delivers a menu of intentionally nostalgic cocktails, wines, and shots featuring oft-forgotten favorites from the era of disco and glam. JoJo's Beloved captures the technical depth of Ms. Burton's notable past experience in the cocktail scenes of Chicago and New Orleans but adds a period-specific experiential vibe whose goal is to transport its guests to a different time and place.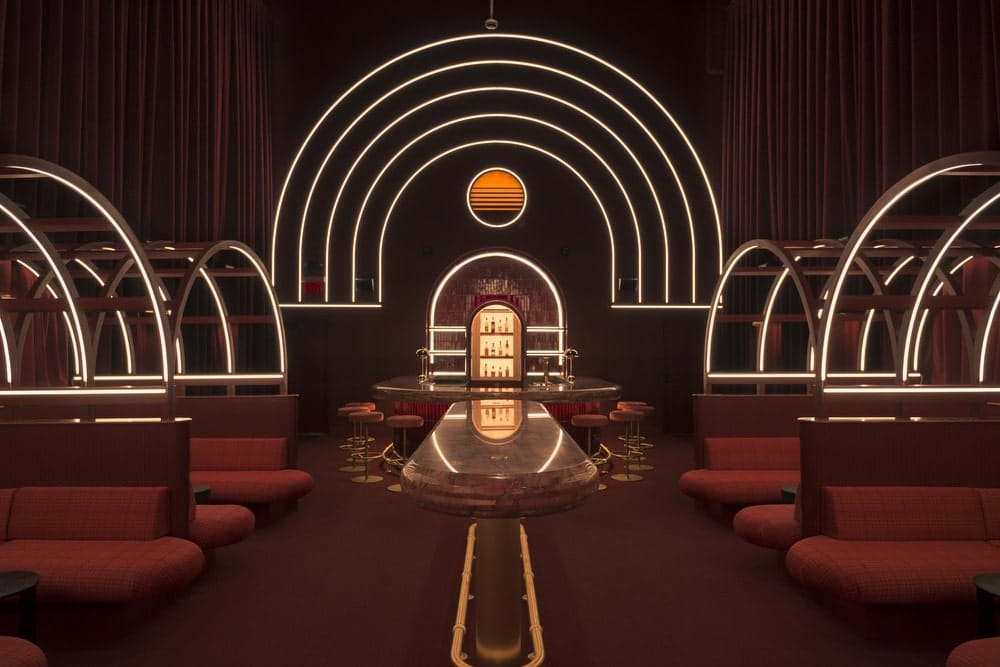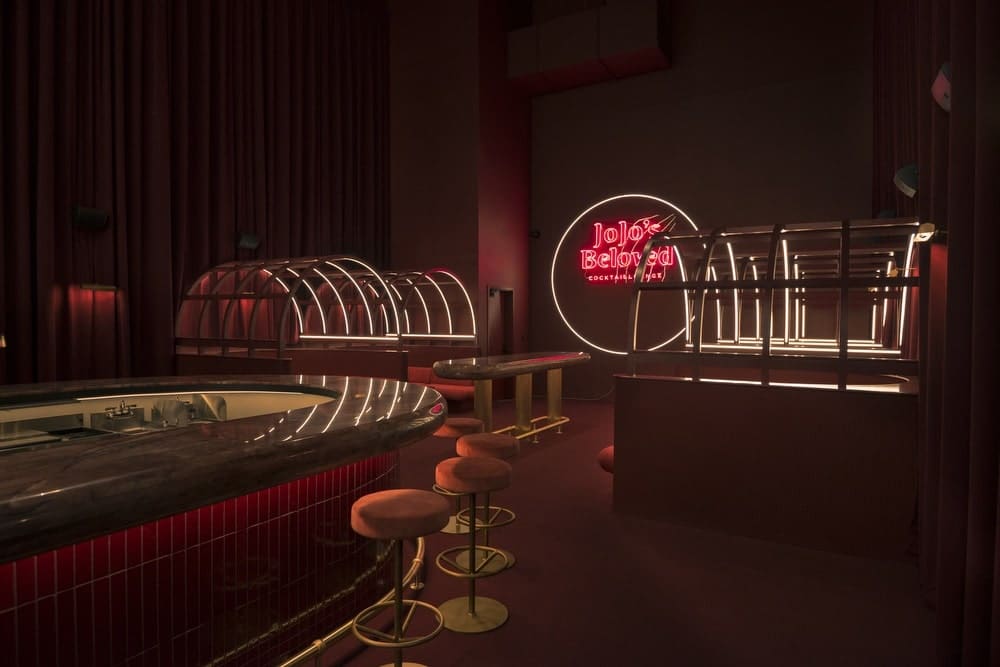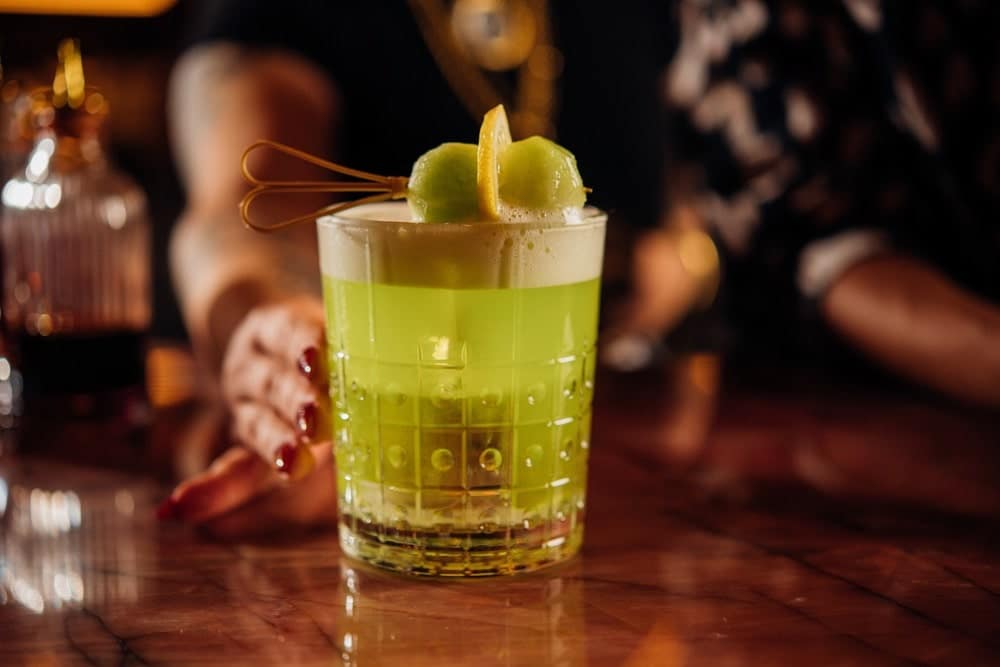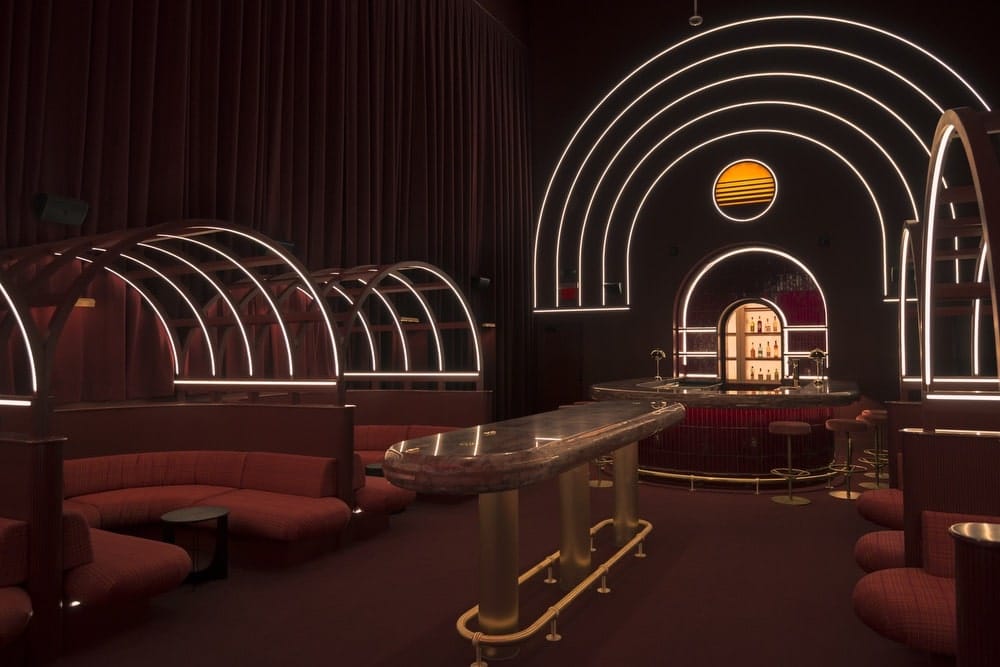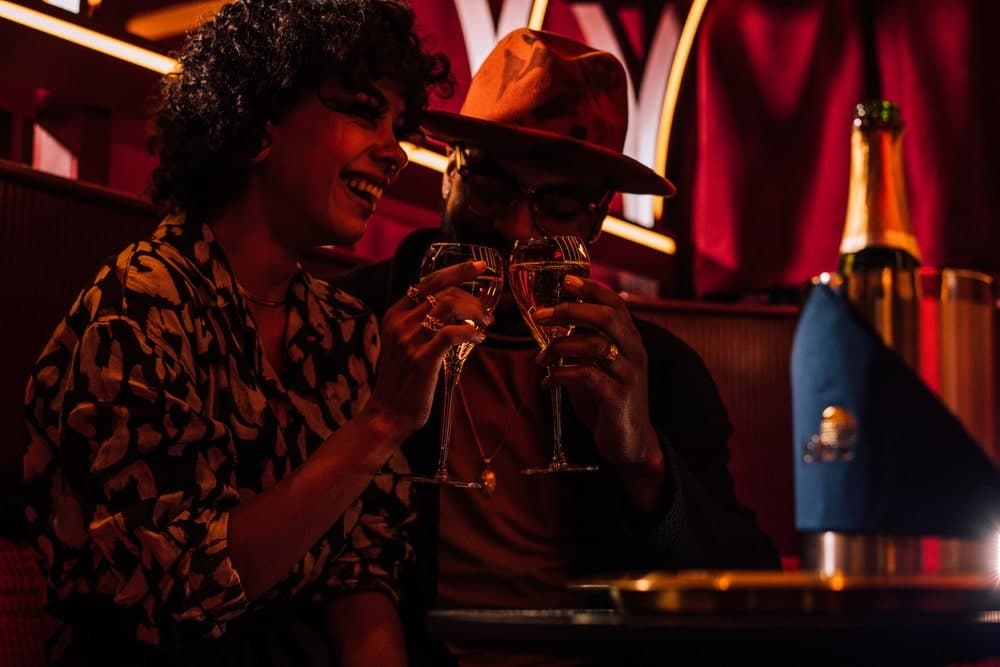 "Brown drinks on the rocks next to subway tile have been thoroughly explored at this point, so I've chosen to focus on fun, garishly colored drinks that challenge the biases about what can and can't be fancy or technical," says Sophie Burton, beverage director of JoJo's Beloved. "We're on the soul train to maximalism here—welcome aboard."
The cocktail menu includes drinks like the funky Bluetsy Collins with Weber Blue Agave Tequila, slightly-spicy blue cordial, cocktail foam, topped with sparkling water; and the Sagittarius Sour, a play on a Midori Sour with Singani, Midori, Bianco Bitter, lemon juice, simple syrup, and cocktail foam. For the wine program, Burton has curated an era-inspired wine list featuring time capsule wines like chablis and merlot and a section highlighting the power of bubbles.
JoJo's Beloved comes from the Politan Group as a surprise addition to its latest 20,000-square-foot food hall, Politan Row, that opened at Colony Square on June 24.
"Our beverage programs are at the heart of what we do, serving as a gathering place for the exploration of intentional beverages," said Will Donaldson, CEO of Politan Group. "We're thrilled to bring JoJo's Beloved to Politan Row and couldn't have tapped anyone better suited to lead such a unique bar program and cocktail experience than Ms. Burton."
From its cocktails and dramatic ambiance to its hidden location and all-vinyl '70s and '80s soundtrack, JoJo's Beloved channels a time of rollerskates and mixtapes, when seedy glamour, indulgence, and boogie reigned supreme.
More about Sophie
Sophie Burton is an eighteen-year industry veteran and serves as the Beverage Director for all Politan Group bars. Having worked her way through a variety of service roles from dishwashing to bussing, cocktail serving, and, most recently, to an accomplished craft cocktail bartender, you may recognize her from popular New Orleans spots including the Mayhaw, Cafe Henri, Saffron, or Bar Tonique.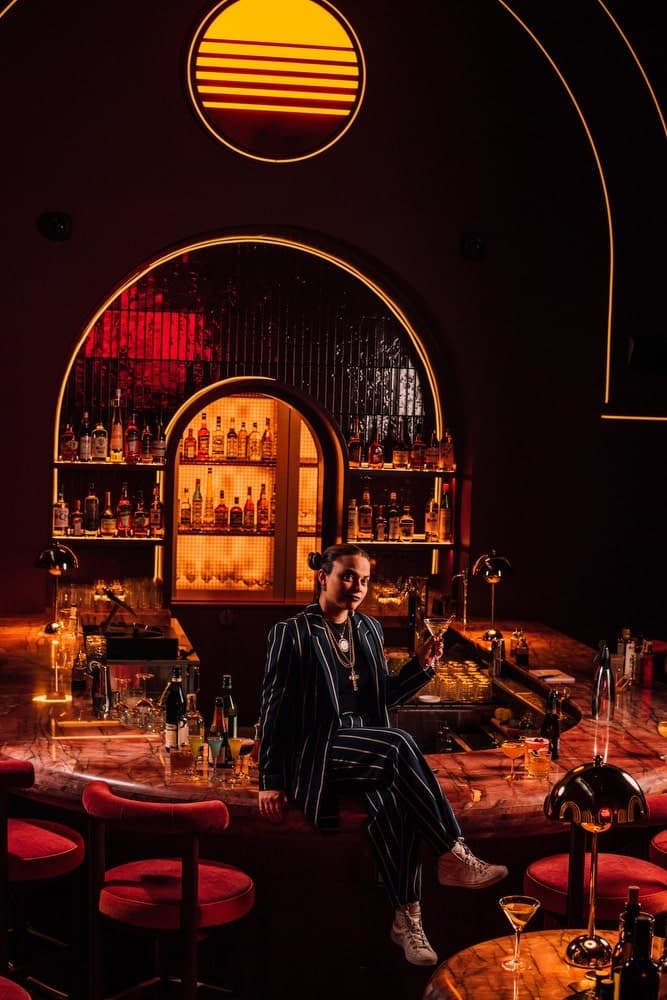 At Politan Group, Sophie oversees the beverage program at all locations including St. Roch Market New Orleans, Politan Row Miami, Politan Row Chicago, and most recently, Politan Row Atlanta. Through her work with Politan Group, Sophie has garnered a reputation for creating menus that are inventive and thoughtful while incorporating creative techniques and elements unique to each distinct location.
Passionate about infusing her cocktail creations with context and intention as well as research and historical background, Sophie has honed her bartending style by continuously pushing the envelope of superlative service. Whether it's challenging herself behind the bar to achieve consistent accuracy and quickness, or curating genuine connections with her guests, Sophie's prowess is fueled by a dedication to constant growth, an honest love of people, and a prevailing sense of hospitality. For Sophie, the experience of enjoying an expertly crafted cocktail begins and ends with her service philosophy—simply put, to treat others the way they would like to be treated.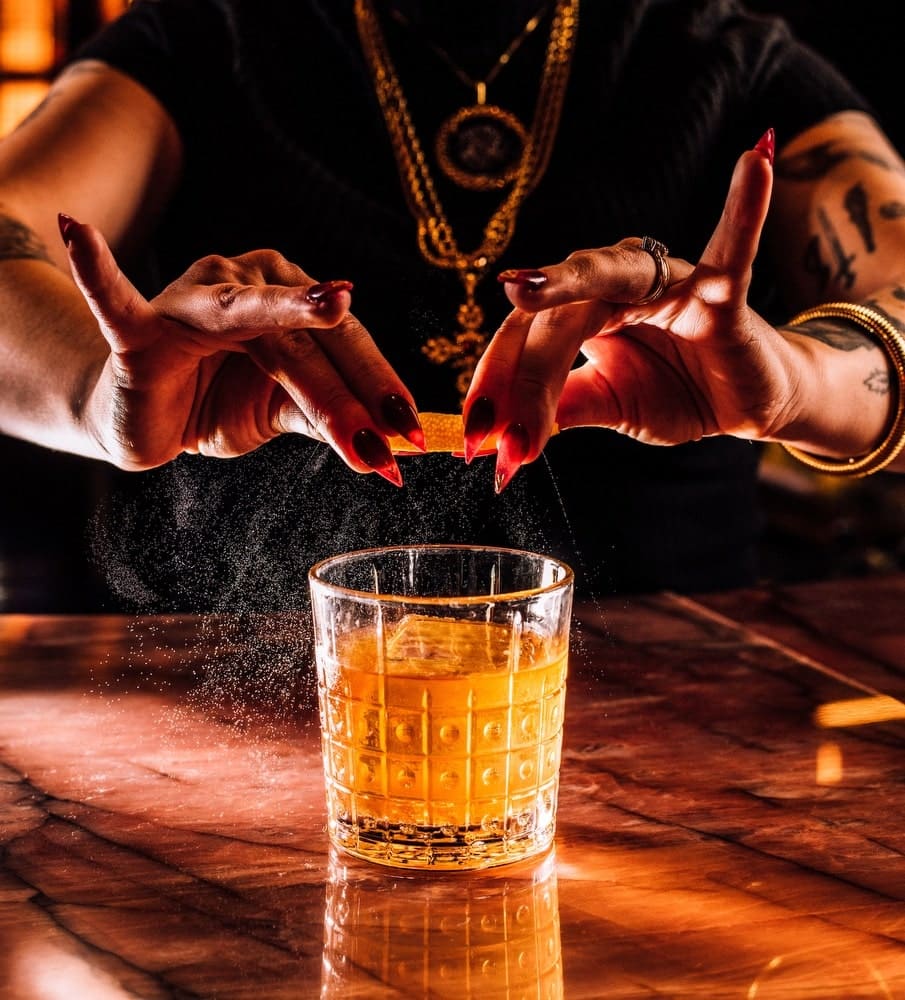 Born in Philadelphia and raised in Albuquerque, Sophie has wanted to work in hospitality since the fifth grade and has chased her dream from stints at Chicago's well known bars including Big Star, Dove's Luncheonette, and Cindy's to her current role with Politan Group in New Orleans where she lives with her husband. While not obsessing over balancing cocktails or fostering growth, Sophie spends her time rabidly following the NBA (go Sixers!), enjoying her favorite brandy, or hunting down the perfect Sidecar.
Cocktails
Burton has planned a list of retro favorites for JoJo's Beloved that she refers to as "oft-maligned"—think blue drinks, fuzzy navels, and Midori sours. Check out the menu below!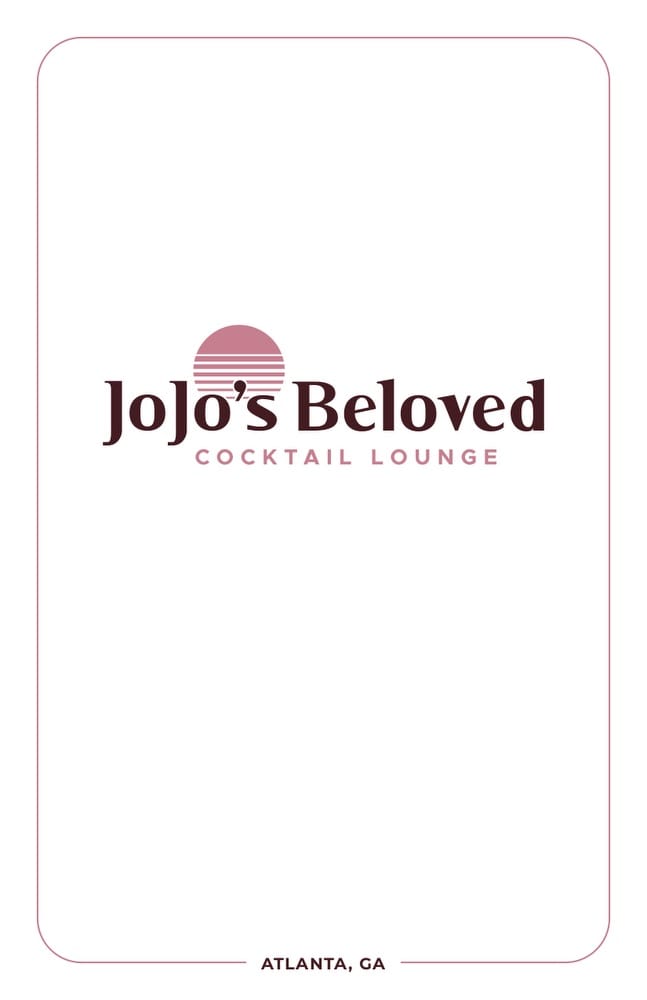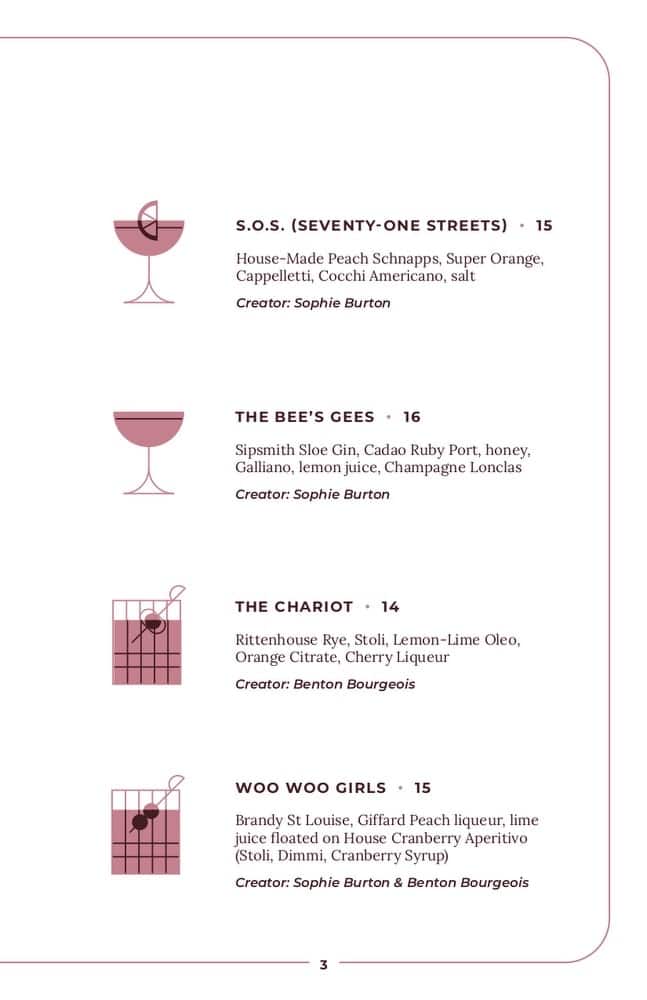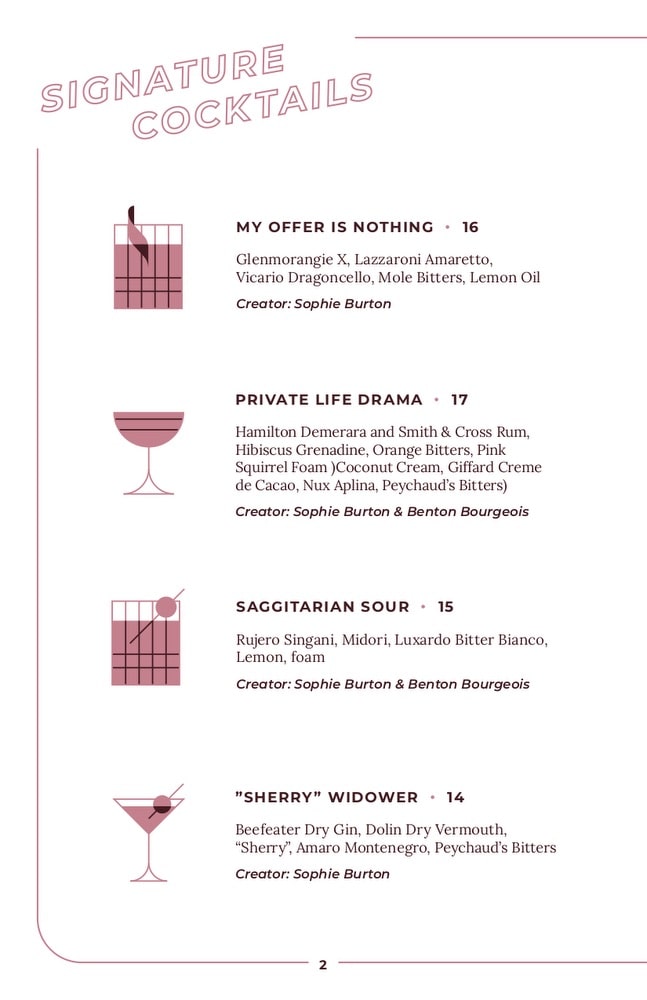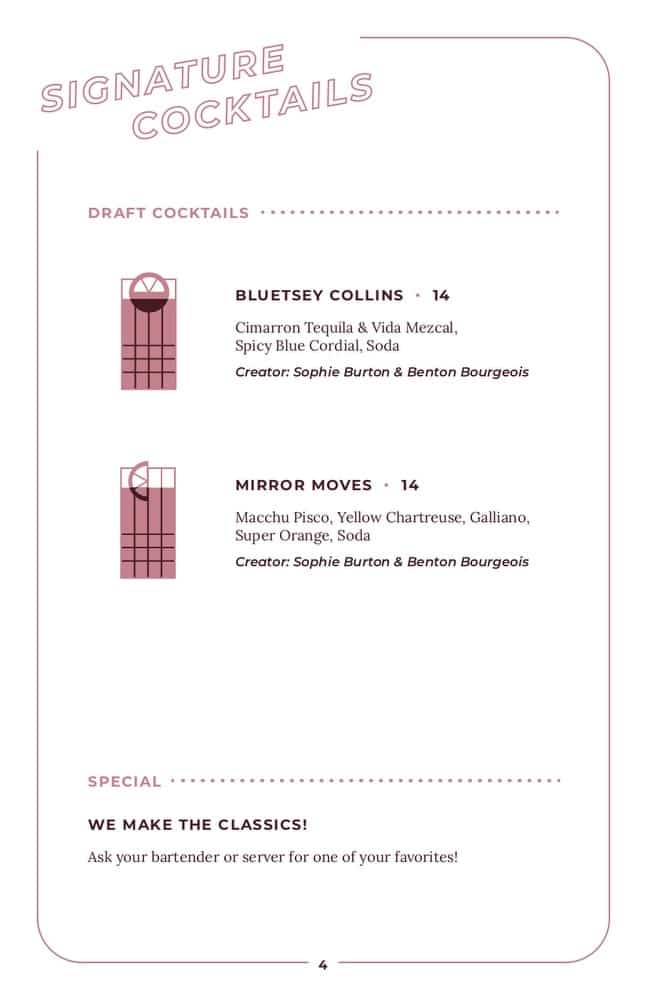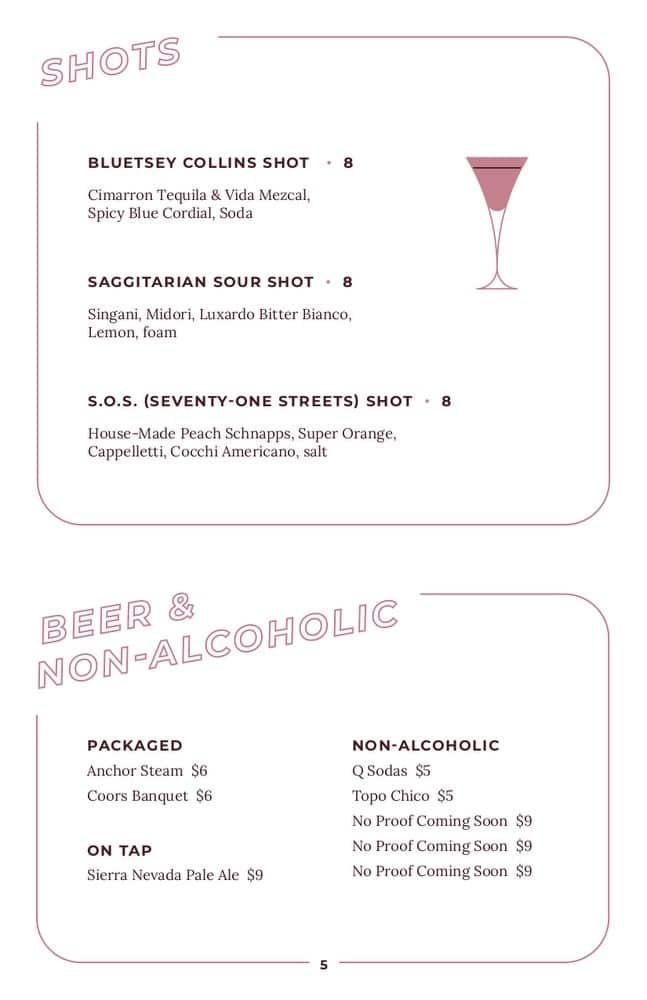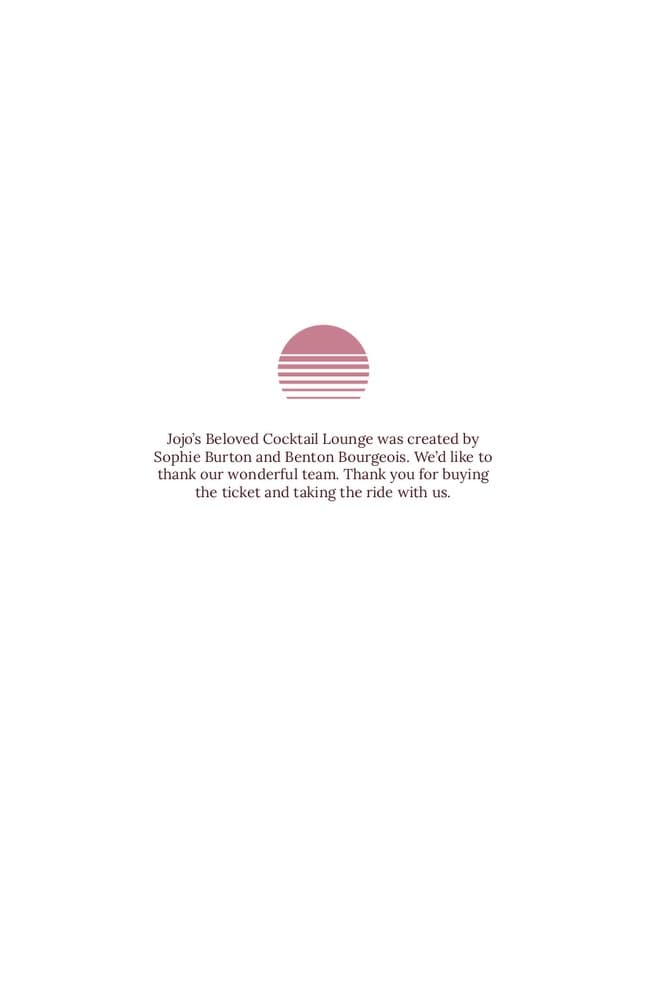 JoJo's Beloved opening hours are 4:00 p.m. to midnight Tuesday through Saturday. Reservations can be made by booking online at JoJosBeloved.com. Also, make sure to follow JoJo's Beloved cocktail lounge on Instagram so you don't miss a beat!
---