HBO Max Is Bringing Back Gossip Girl
---
July 17, 2019
Hey, Upper East Siders,
Here's the latest tea: Gossip Girl is coming back! HBO Max, a new streaming destination from WarnerMedia (You know, the one that is taking Friends away from Netflix. Yes, I'm still salty over that.), will be home to the new reboot.
You know you love this! This updated and reimagined spinoff, originally a book written by Cecily von Ziegesar, has officially been picked up for ten one-hour episodes according to E! News. The series resumes eight years after the original Gossip Girl website went dark at the end of the last season and the shocking reveal of her true identity (we still can't get over it!). Now, a new generation of Manhattan's elite rich kids will discover—and no doubt be terrorized by—the Gossip Girl empire that Dan "Lonely Boy" Humphrey once created, but modernized with the latest social media sites, apps, and trends. "The prestige series will address just how much social media—and the landscape of New York itself—has changed in the intervening years," a released teased.
This reboot will be written by the original show's creator, Joshua Safran, also known as the producer of ABC's Quantico featuring Priyanka Chopra, along with the original series creators Josh Schwartz and Stephanie Savage as executive producers. Gossip Girl originally aired from 2007 and 2012 and has become one of America's most popular television series with fans of all ages, especially thanks to the whole series streaming on Netflix (better hurry if you want to watch it there!). There are even bus tours around New York City visiting different famous locations where the show filmed—cocktails at the Empire hotel, anyone?
There's no confirmation yet whether members of the original cast such as Blake Lively, Penn Badgley, Chace Crawford, Leighton Meester, Ed Westwick, or Taylor Momsen will be involved, but we're definitely hoping for some cameos at least!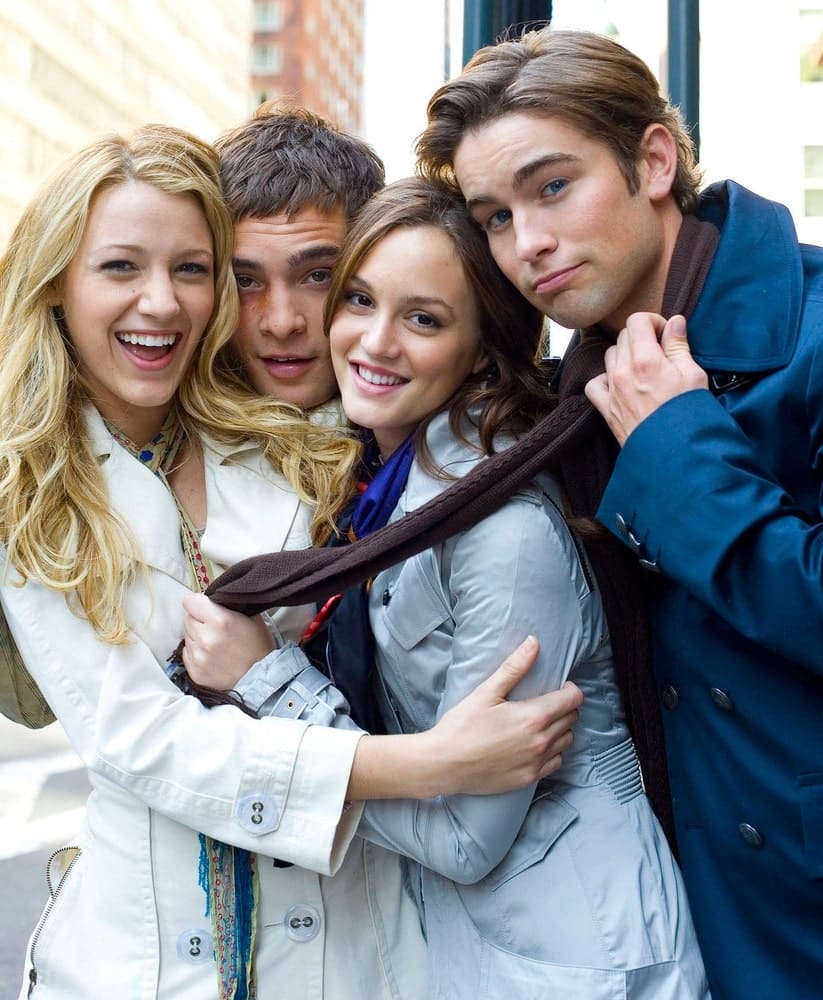 There's been lots of chatter recently on the show's reboot; however, Meester, also known as Blair Waldorf, said she had not been approached yet in regards to this gossip. "No one's ever asked me," Meester told E! News about a return to Gossip Girl earlier in 2019. "No one's ever talked to me about it except for in interviews, and I always say the same: I never say never, so I don't know."
HBO Max is set to release online in the spring of 2020 and will be the exclusive home of Friends, Fresh Prince of Bel-Air, Pretty Little Liars, and many more. Its massive inventory will include shows and movies from HBO, CNN, TNT, TBS, truTV, Turner Classic Movies, Cartoon Network, and Adult Swim, as well as new original content.
In the meantime, we'll be binge-watching our favorite GG episodes and ogling our favorite Serena and Blair looks, then hanging out on the steps of the Met. See you there!
You know you love us.
XOXO,
The VIE Team
---