Time to Bundle Up, Fall/Winter 2019 Fashion Is Here!
---
July 19, 2019
Summertime is here and, quite frankly, we are eagerly waiting for cooler weather to come later this fall. In the meantime, be sure to grab a glass of rosé or an ice-cold beverage, because these hot looks from Fall/Winter 2019 Fashion Week's runway shows will have you wishing you could cool down!
This year, we lost such a creative and beautiful mind in the former creative director of Chanel. Karl Lagerfeld passed away before the Chanel FW19 runway show which he curated—making this show his final adieu. Lagerfeld was one of the special minds in the fashion industry. He took us to new places simply by having models walk down a runway in his clothes in looks inspired by travel or creative concepts. This farewell show was filled with classic tweed Chanel looks, mixed patterns, contrasting textures, and, let us not forget, the plethora of accessories. As the models came together for the final walk, there were tears in many eyes throughout the room. Lagerfeld's talent and drive will inspire many for generations to come.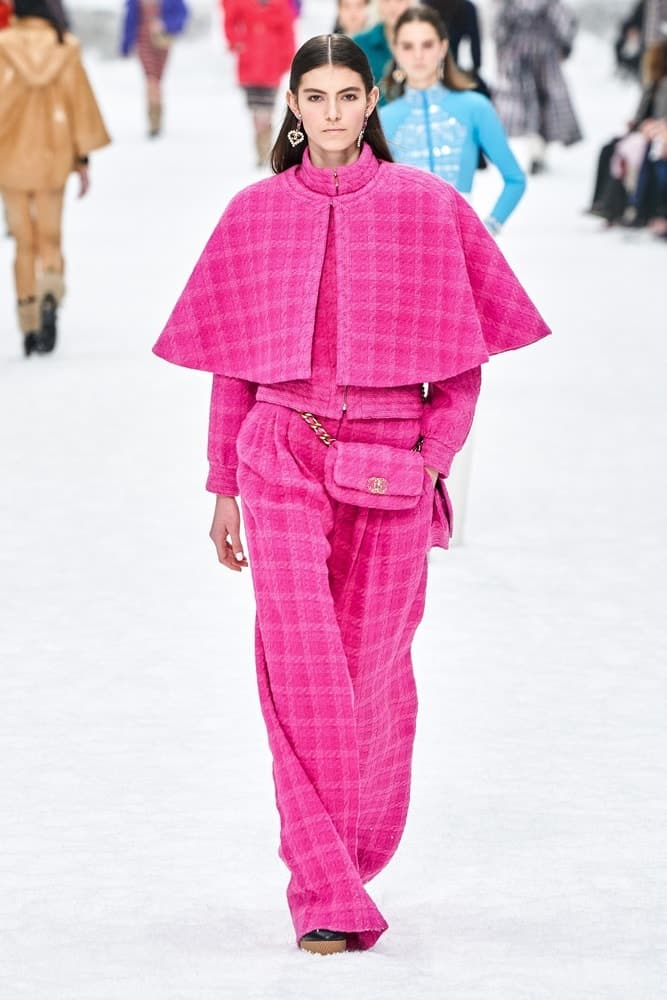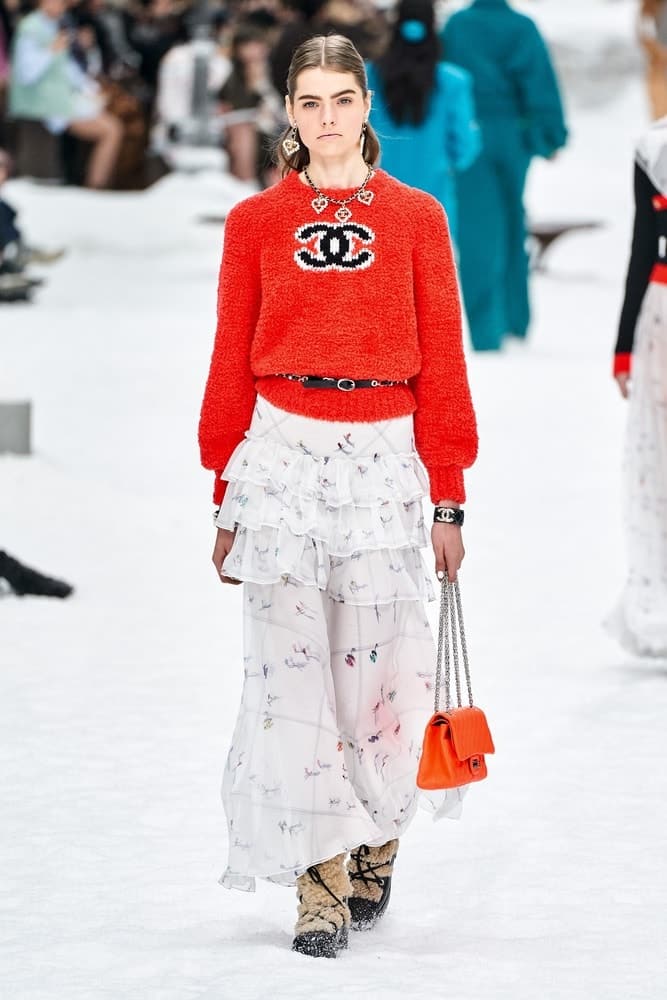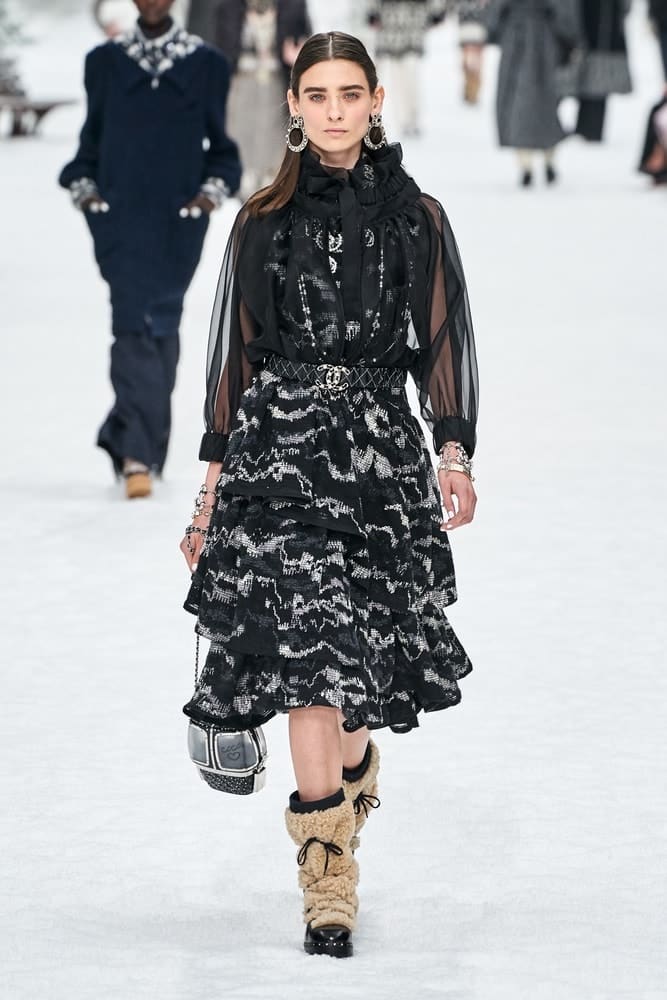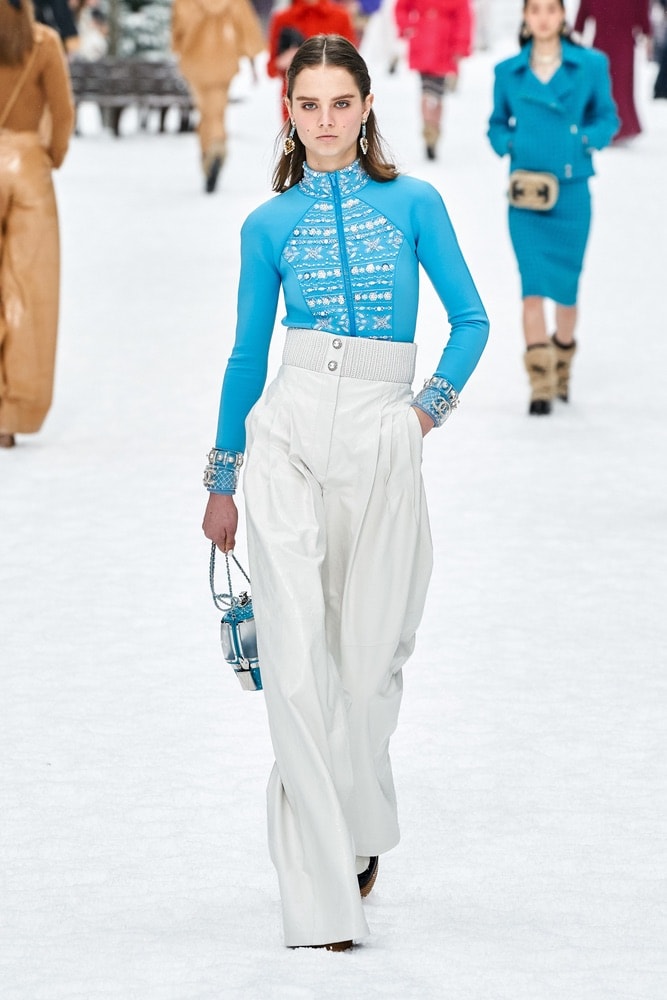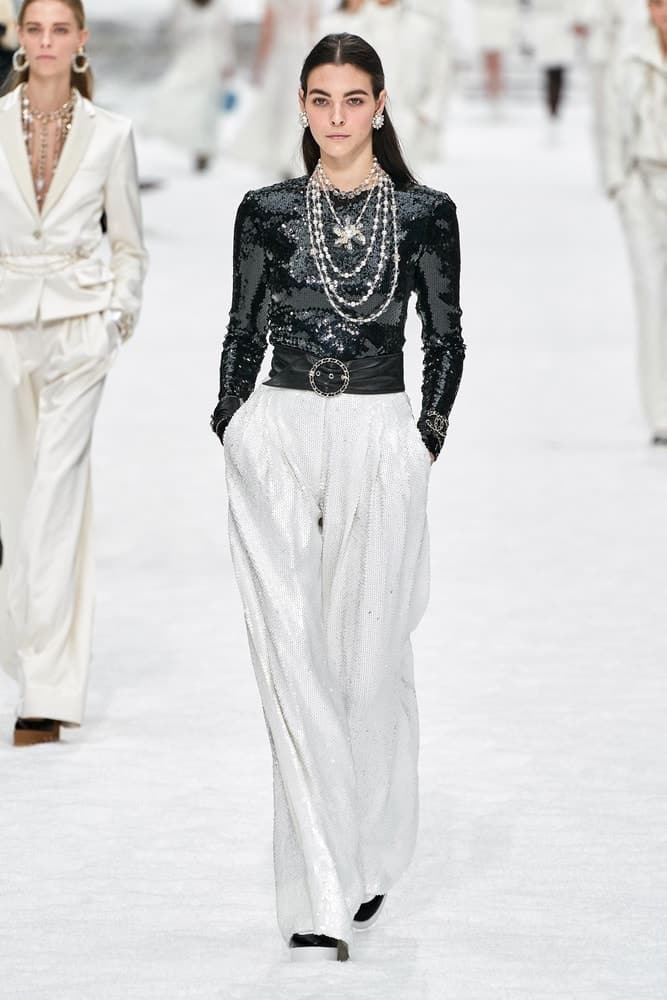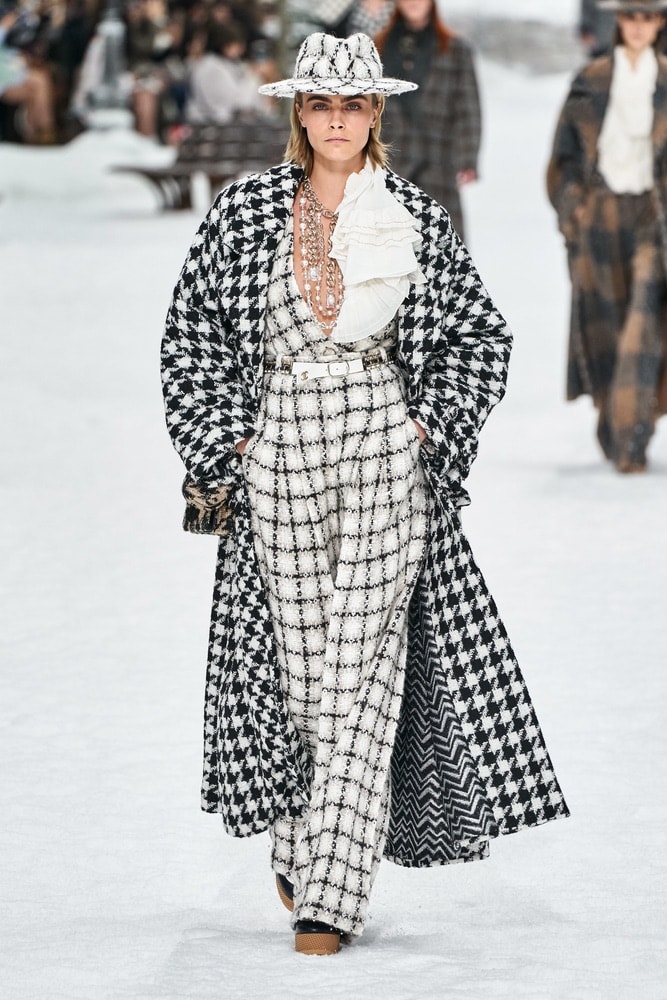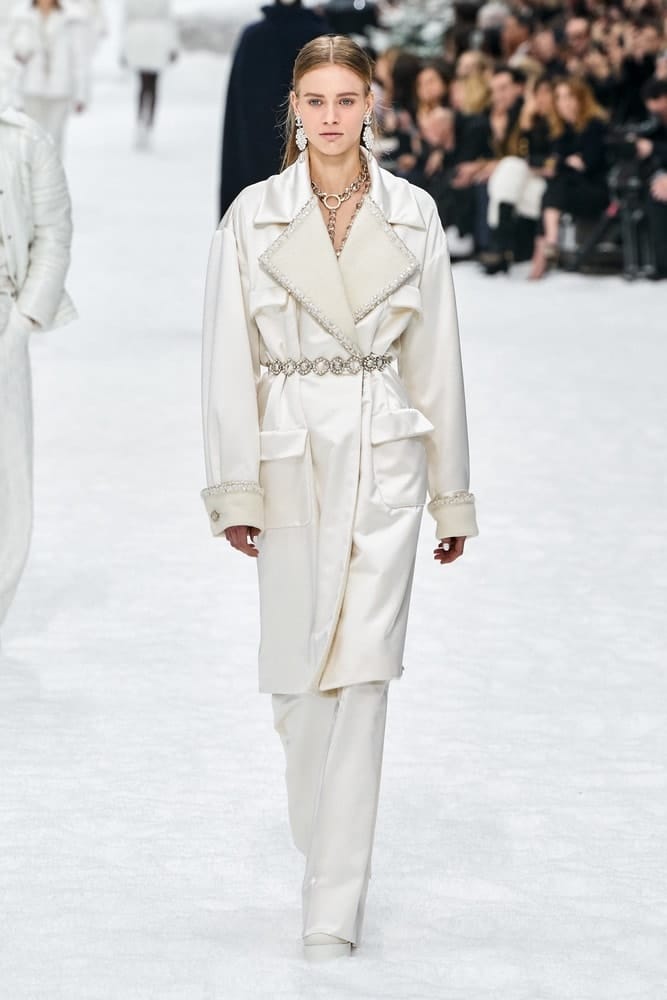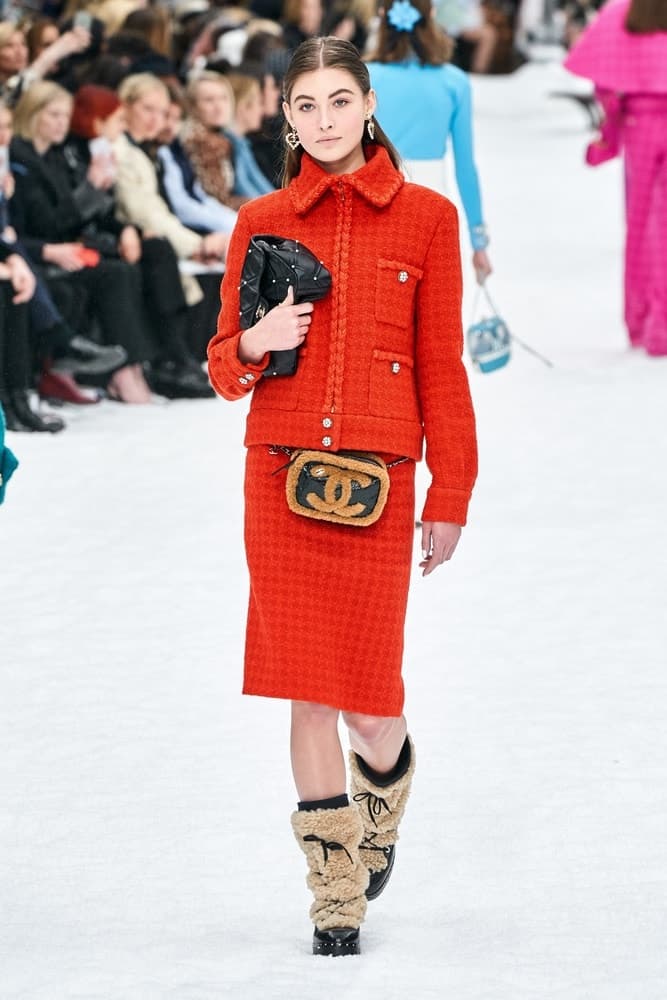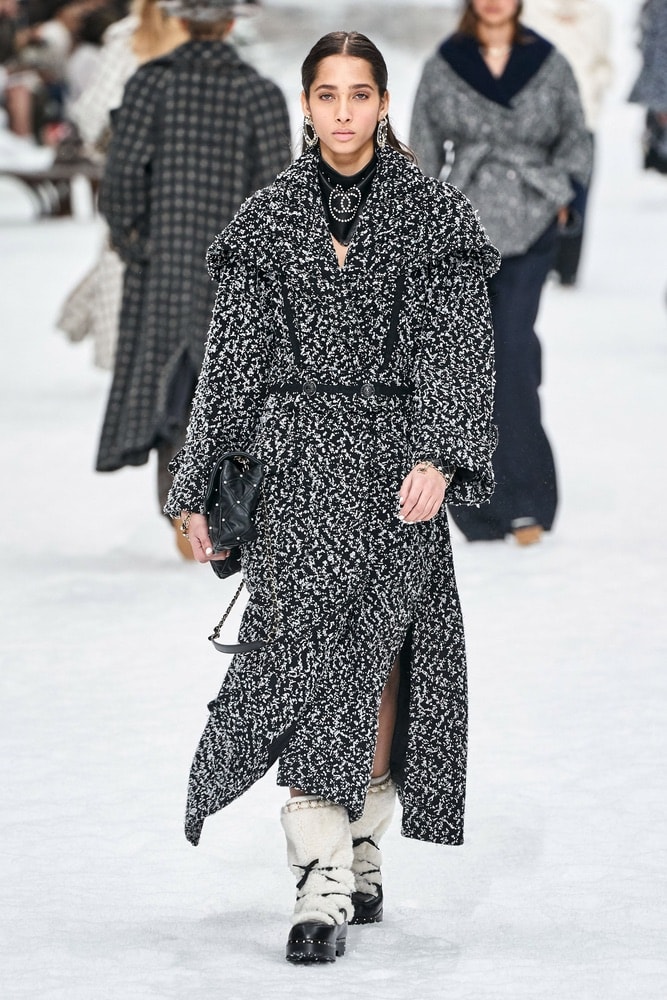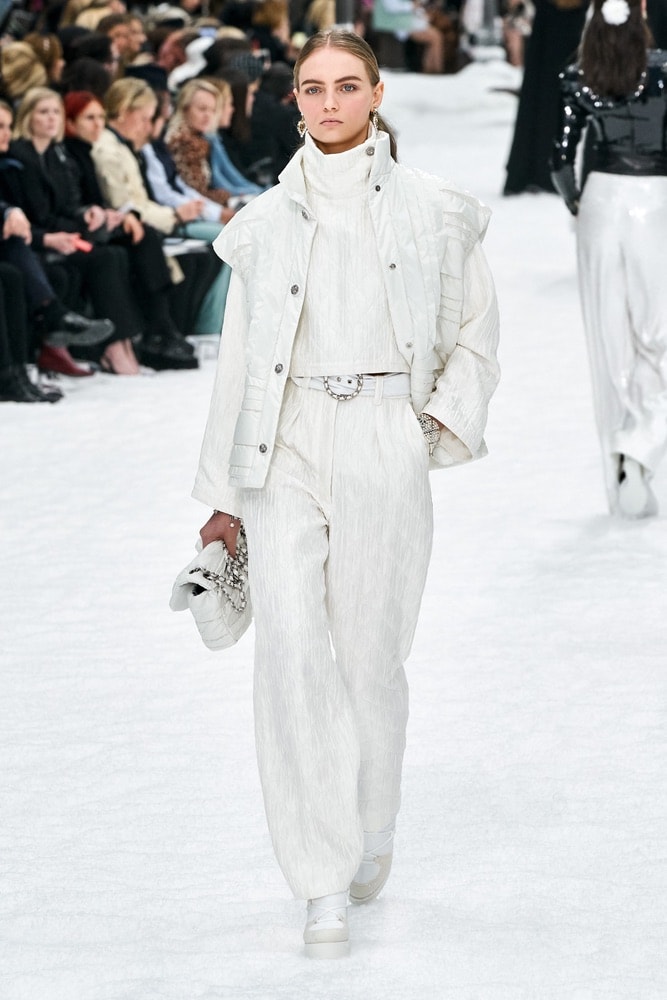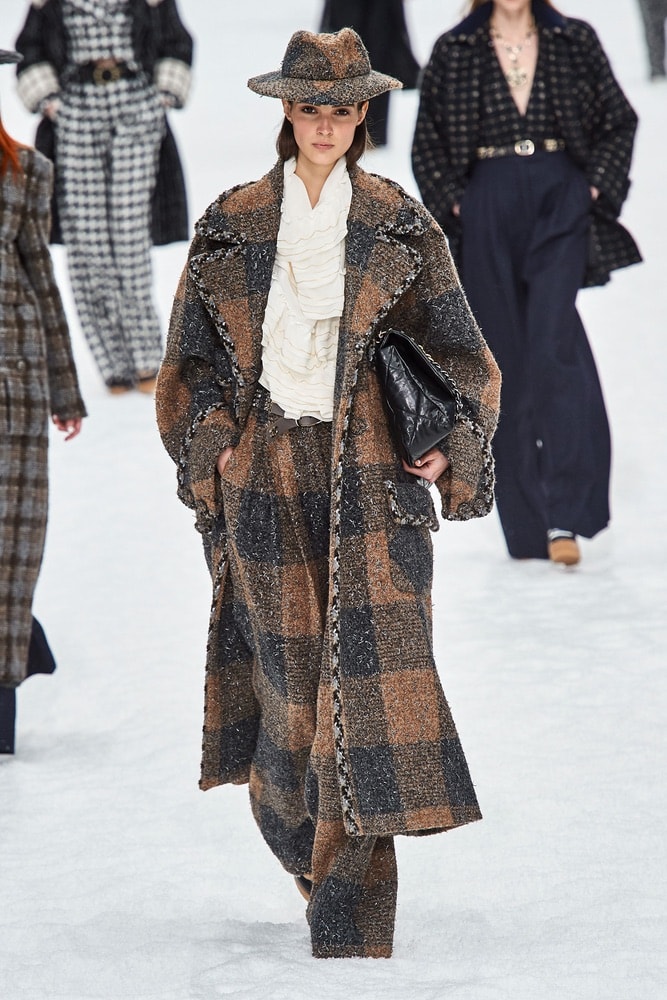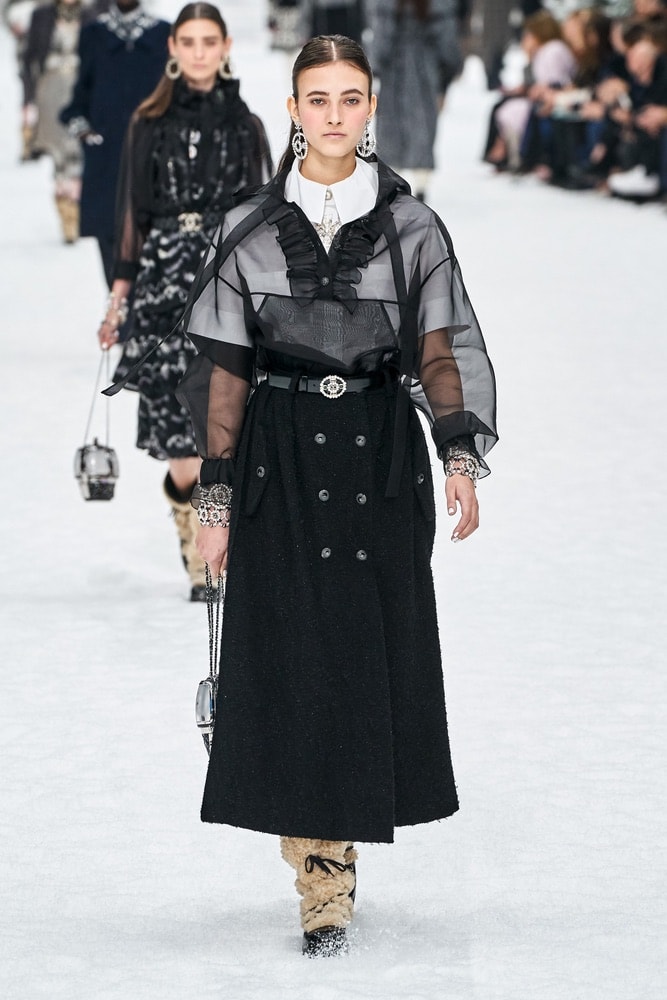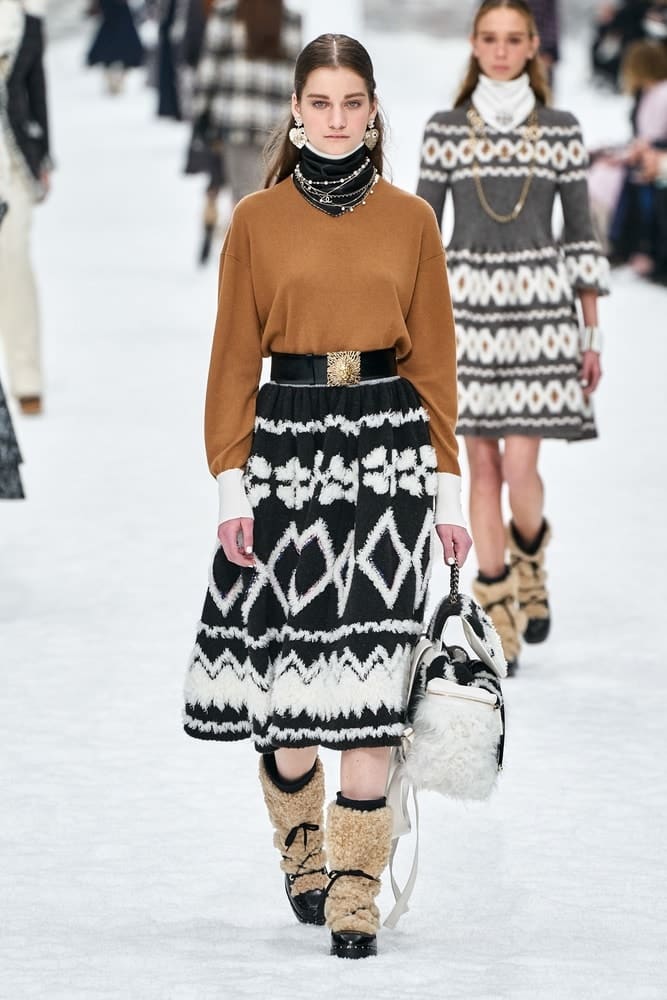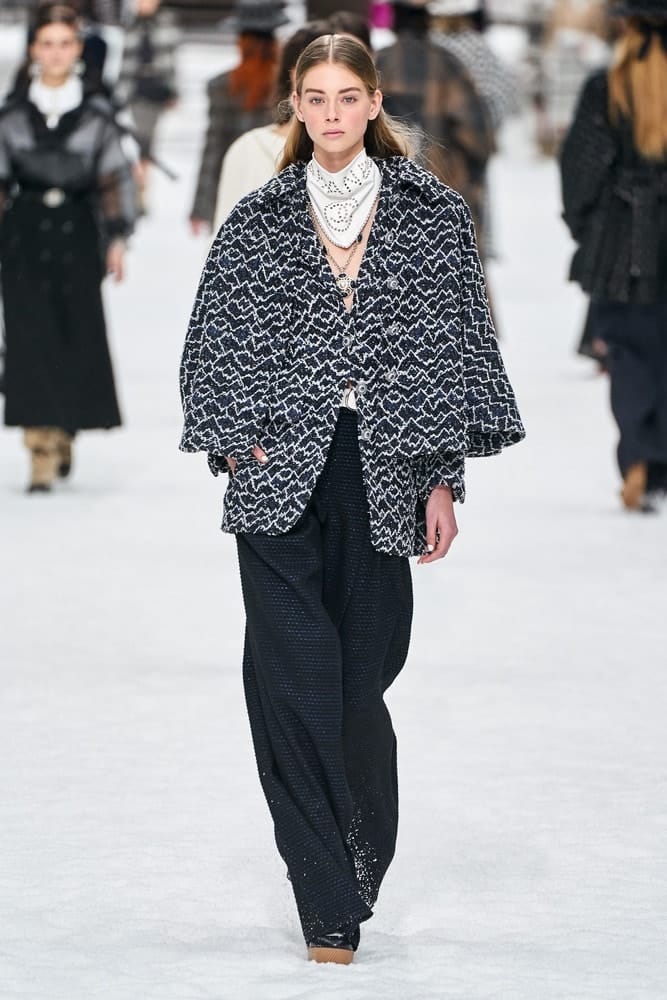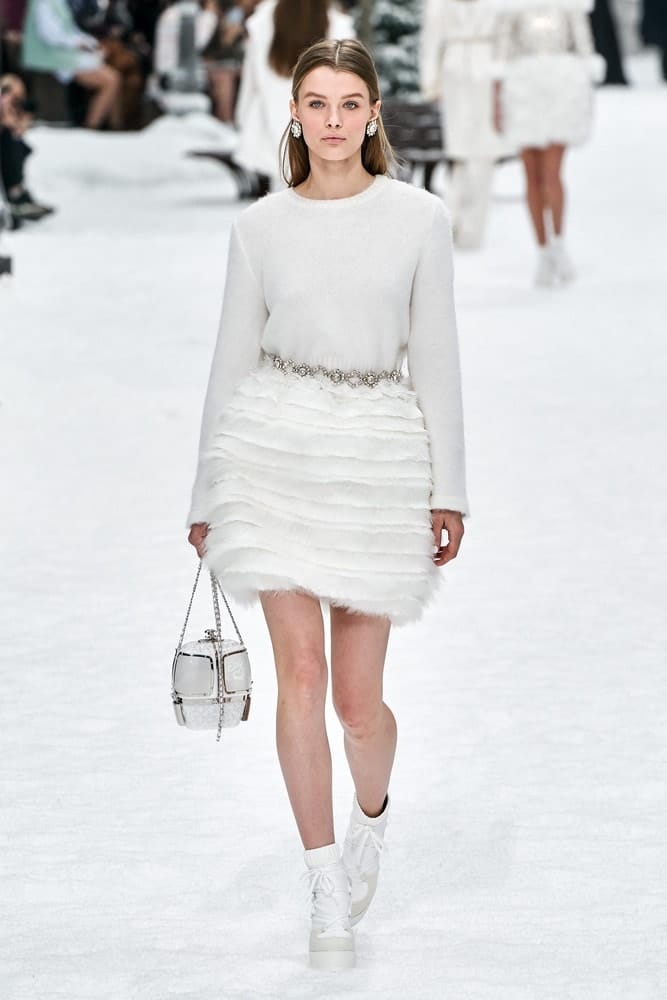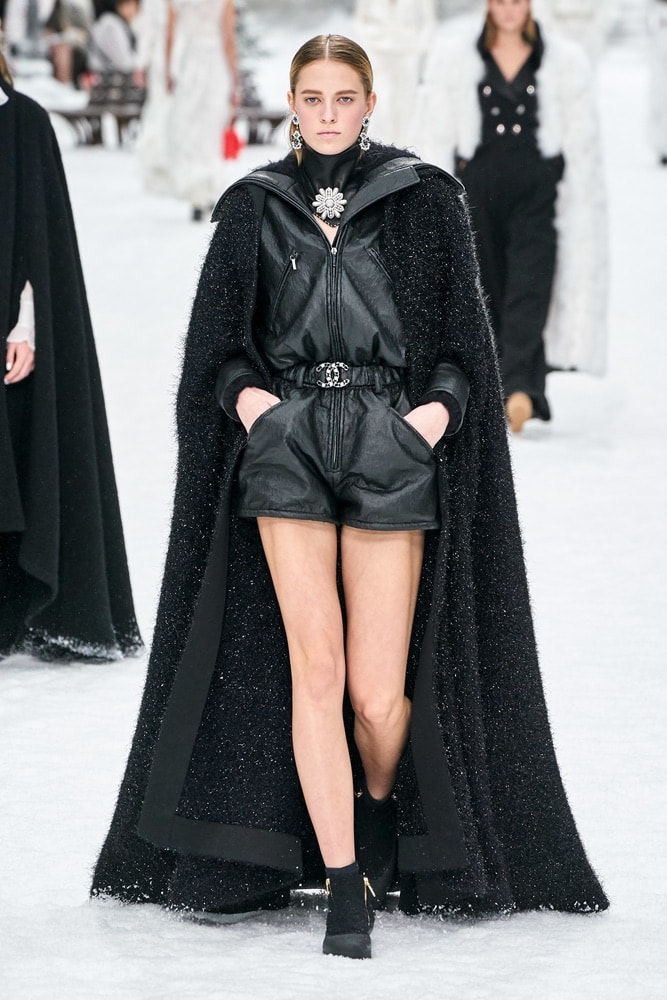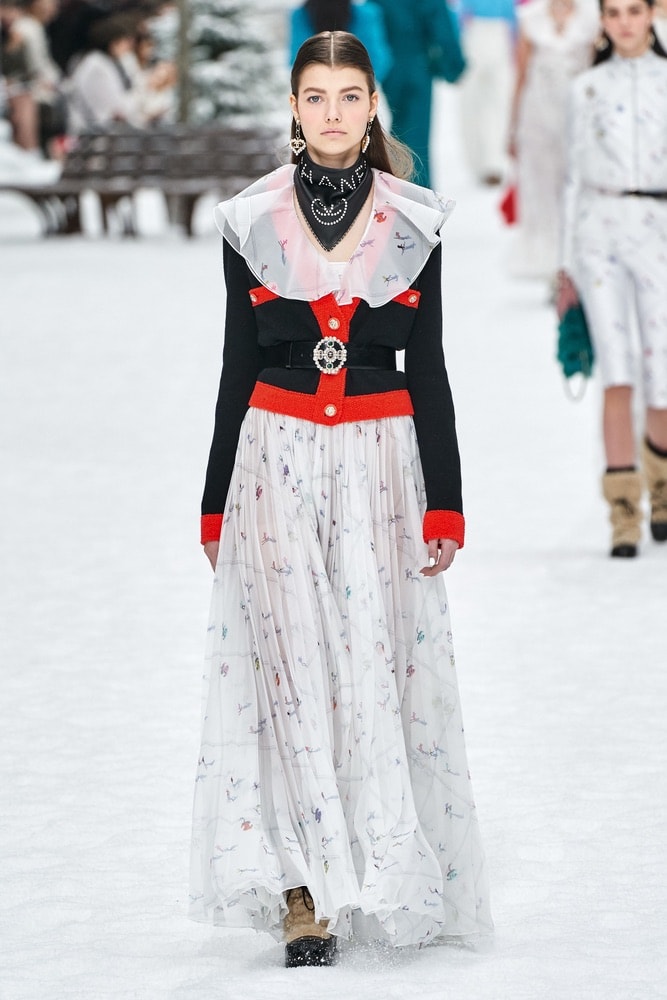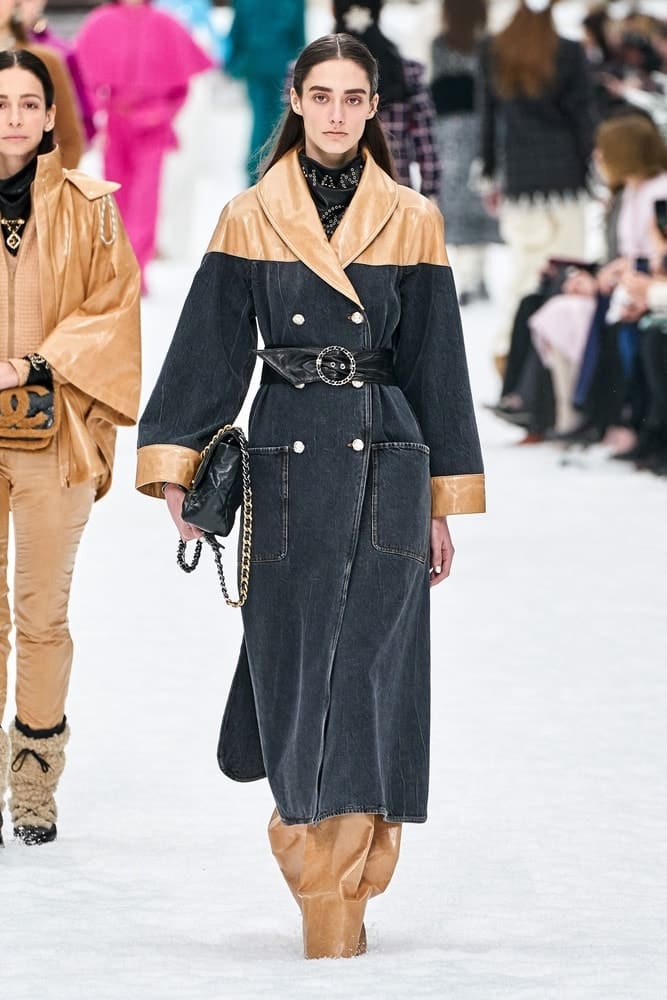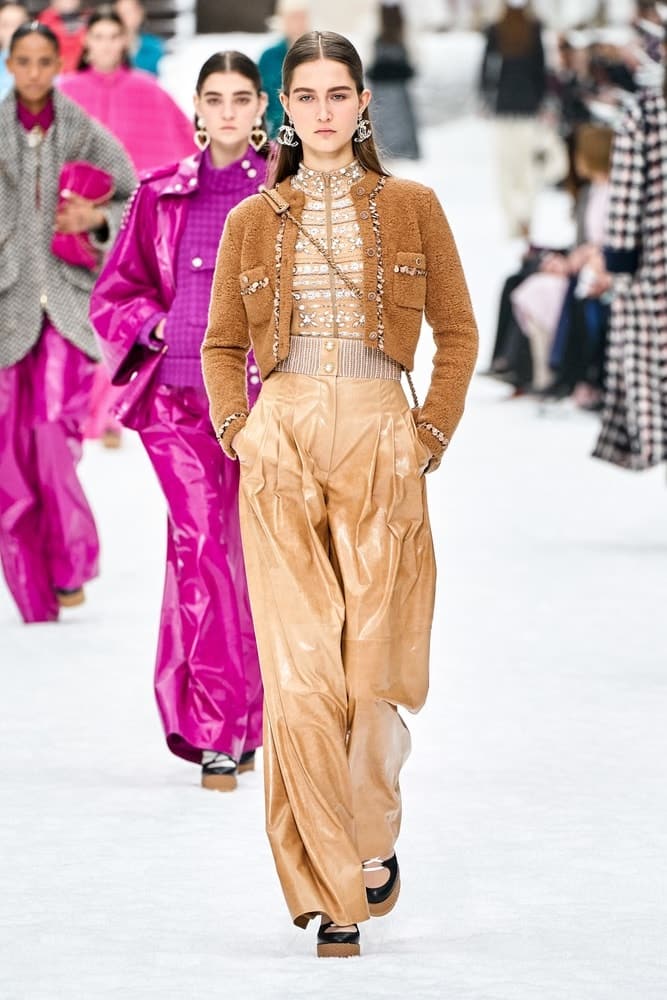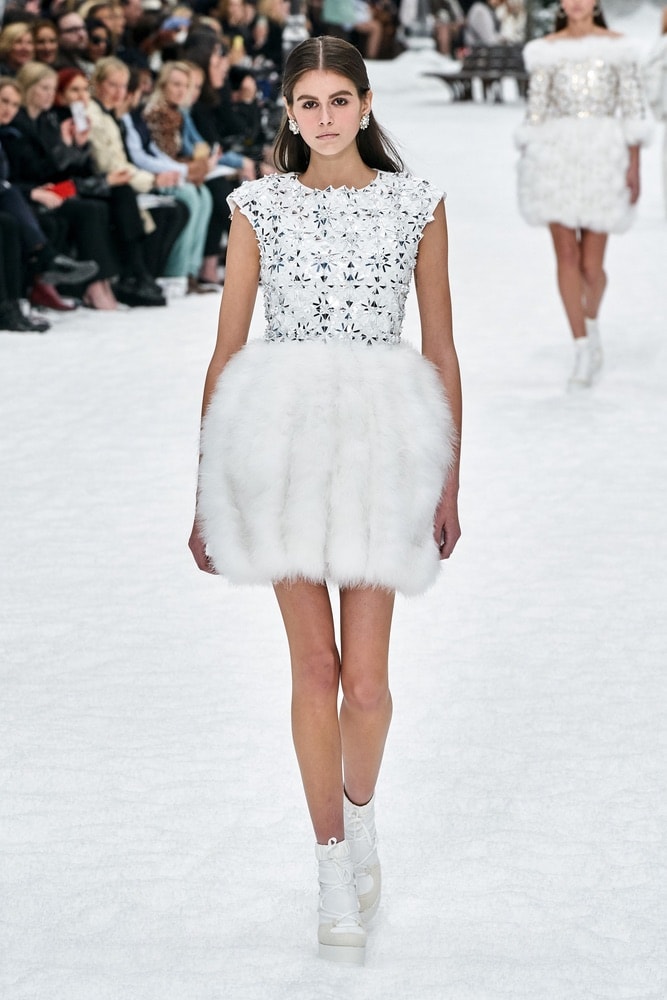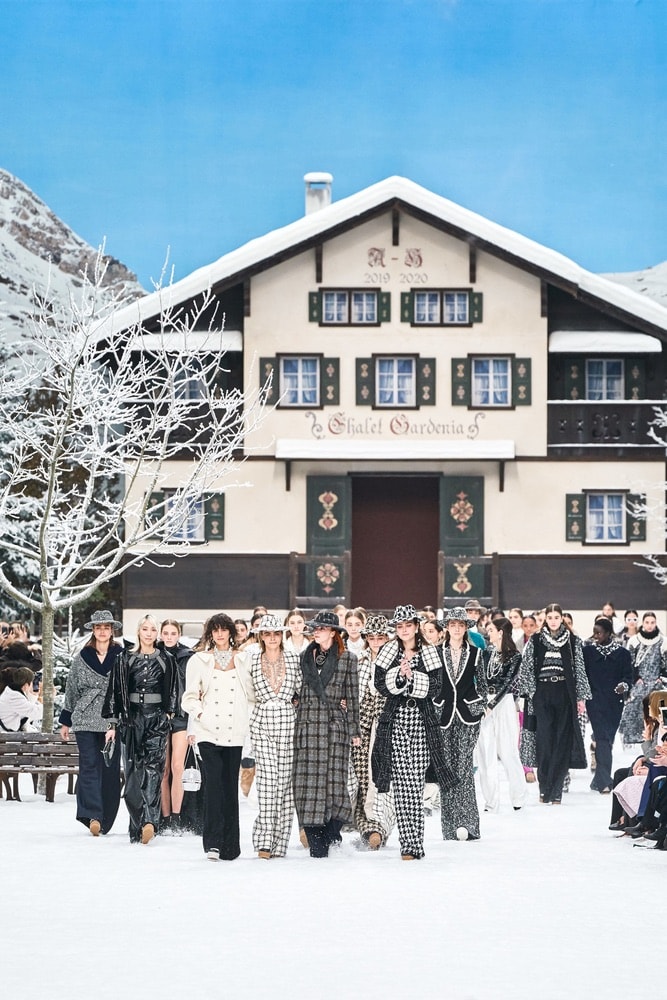 When thinking about Gucci's FW19 show, many things come to mind. It was one of the most avant-garde shows of the season, as per usual. From spiked details to fake tears on the models' faces, each look that came down that runway was different from the last. These outfits and details made you do a double take, or even a triple take, to think about what you are actually seeing. It truly was an awe-inspiring collection, but then again, when does Gucci disappoint? We love the way Gucci accessorizes models completely, from head to toe. Whether they were wearing extra-large visors, carrying plastic handbags, or repping "GG" kneepads, this collection was dripping in branding. Alessandro Michele did an amazing job covering all aspects of the fashion house's signature textures and patterns, as well as its tendency toward gender fluidity. No matter what style or preferences you have in fashion, Gucci has something for you!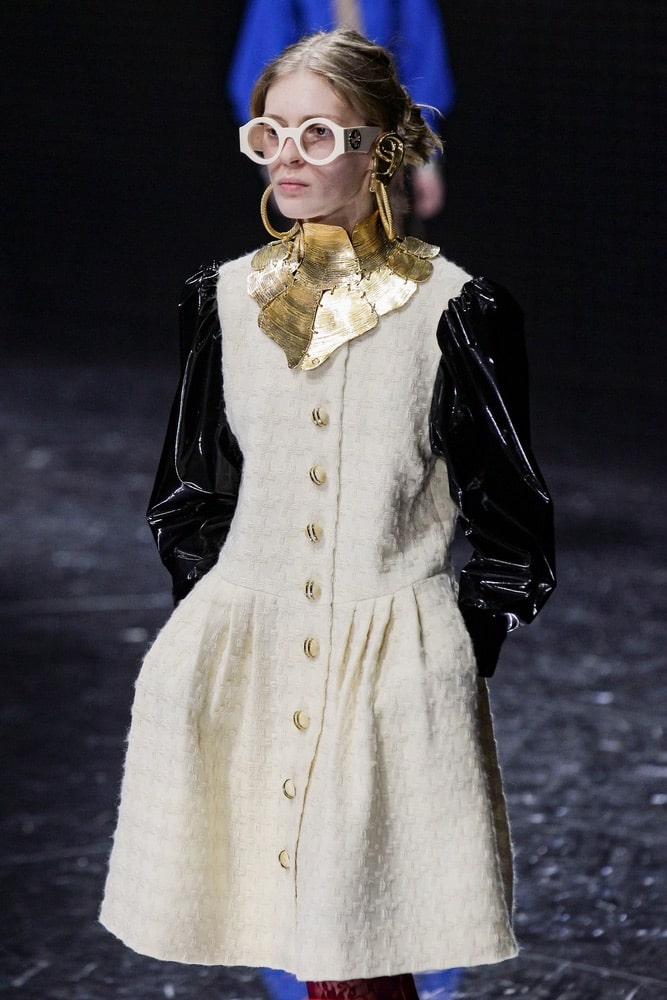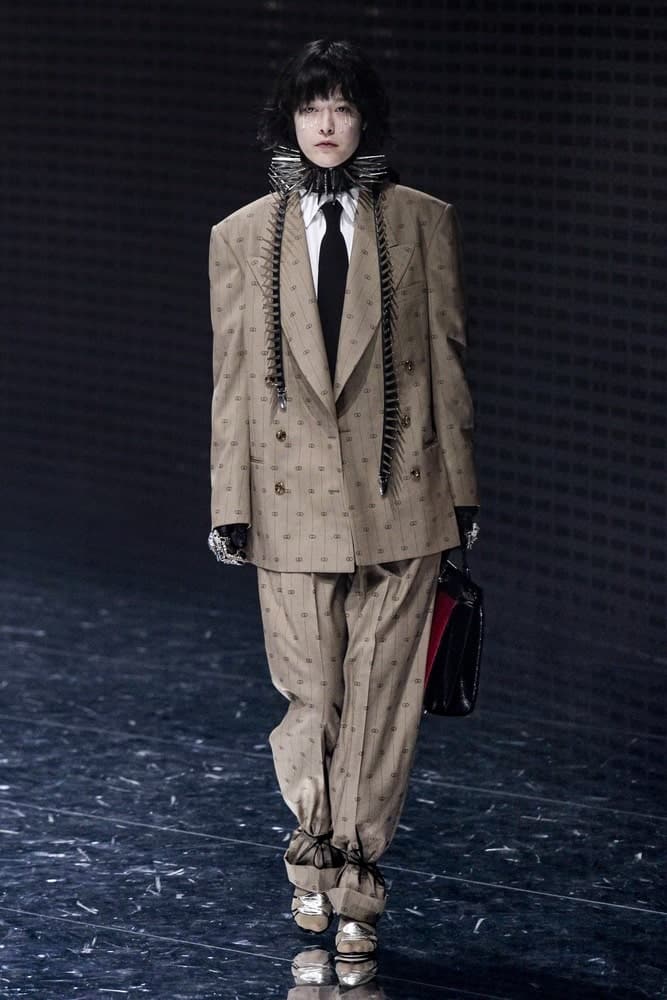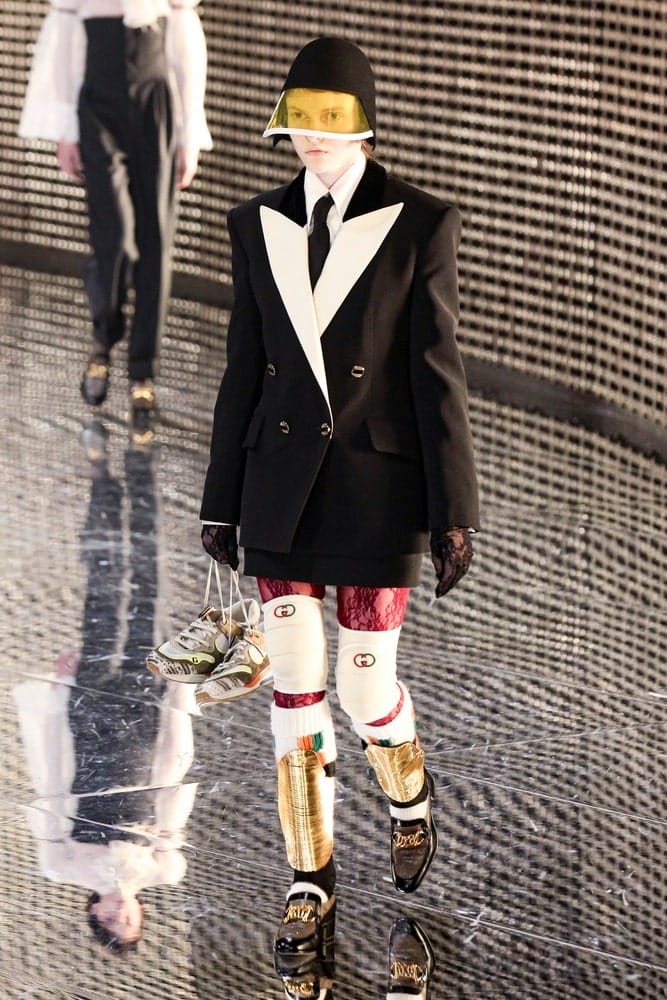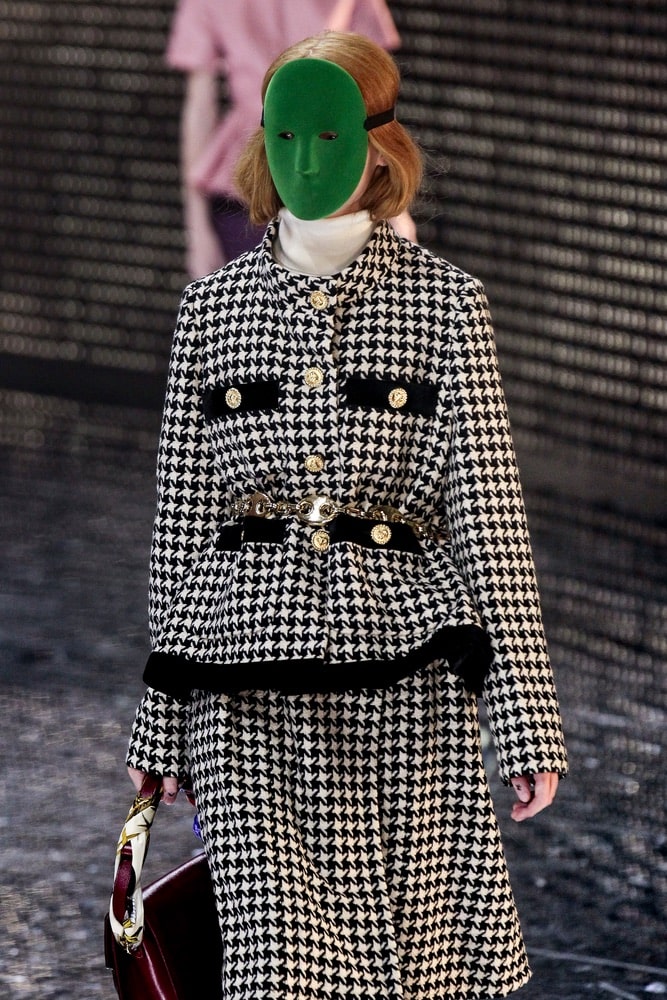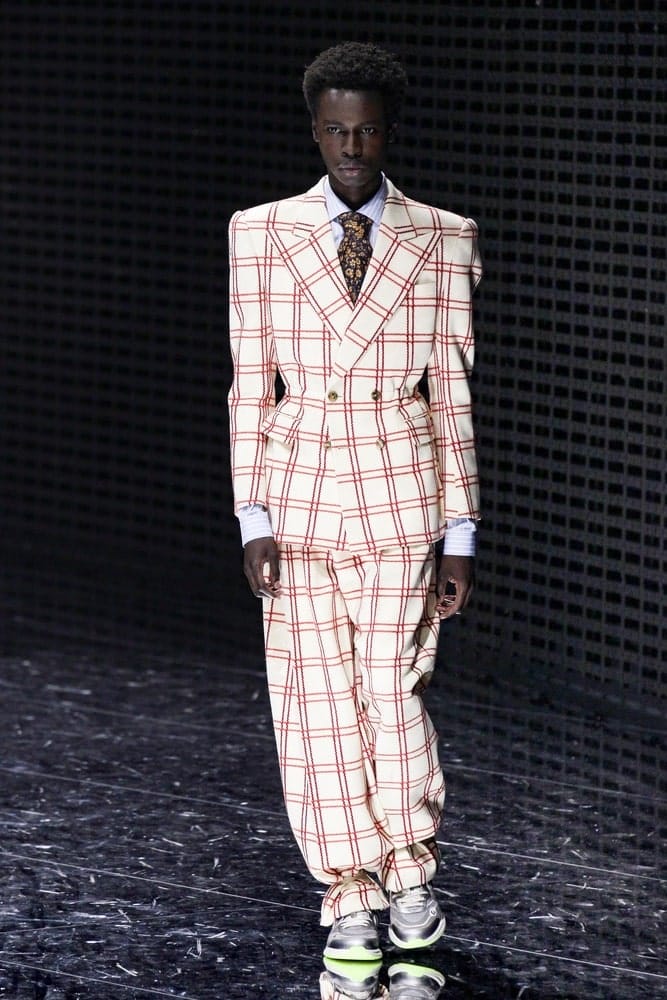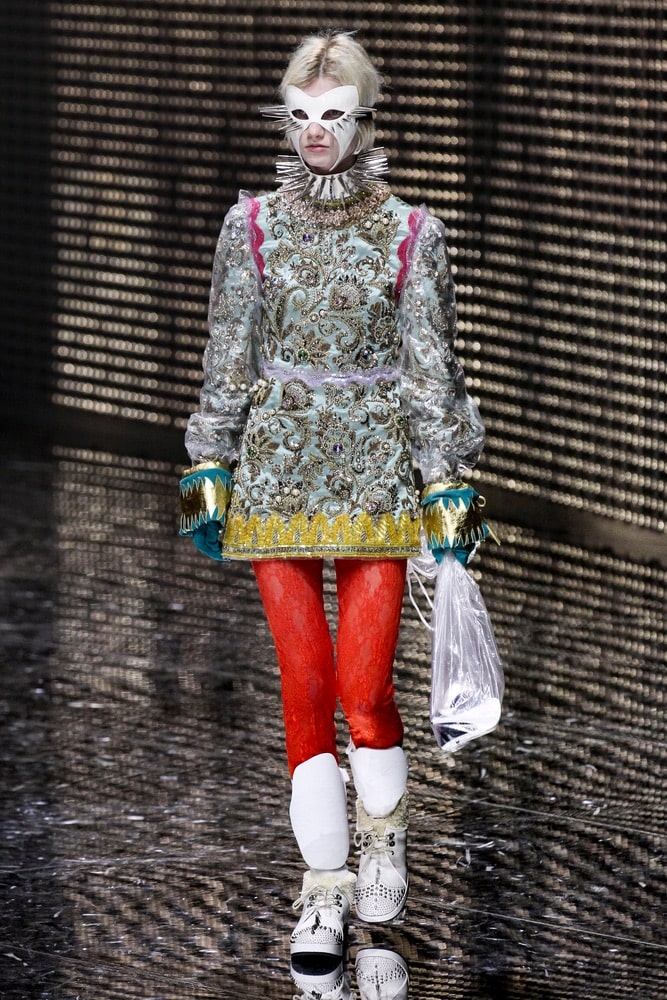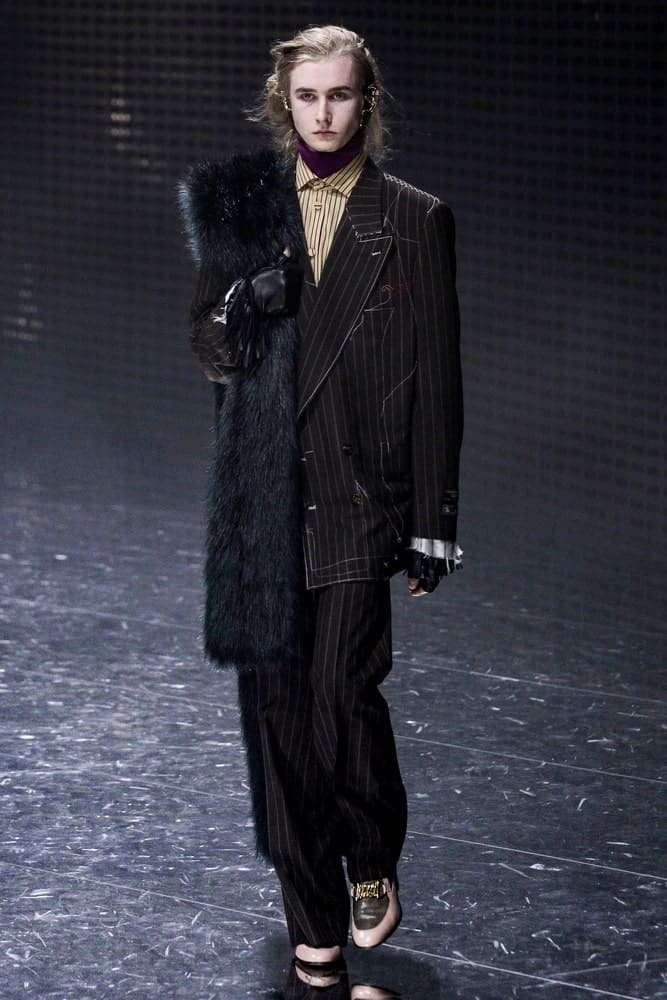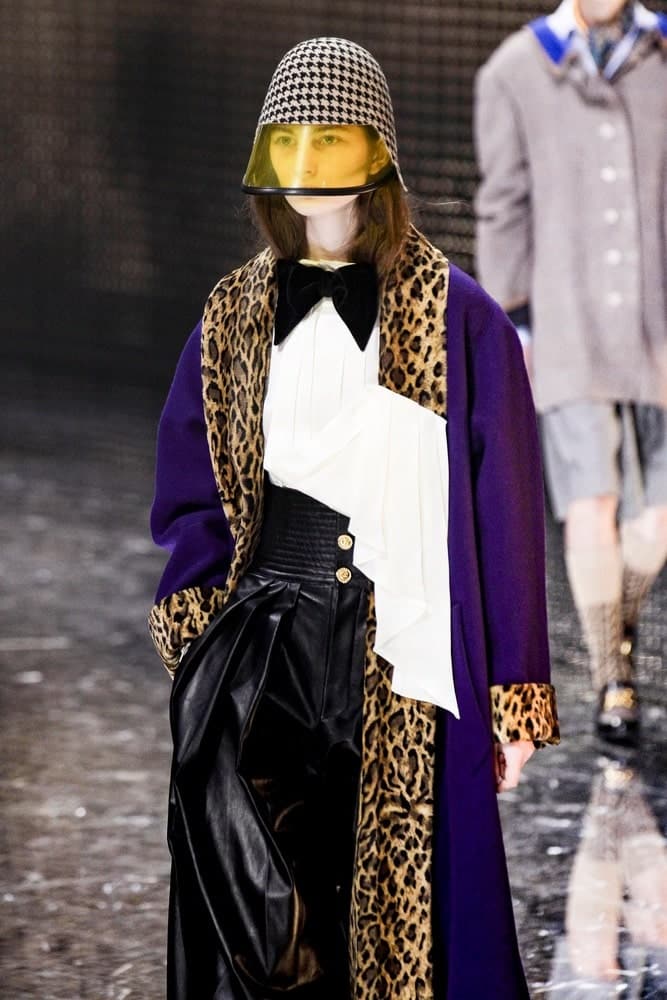 One of the new kids on the playground came to play at this fall fashion week. Off-White has been making a big splash as an up-and-coming designer, taking the trend "logo-mania" and running with it in a sophisticated way. For example, having actual print on an item that says "logo"—facetious and humorous, and yet we want it. They also like to include tell-all's of the brand by having a tag-like item hanging off their shoes and accessories. Overall, Off-White has done an amazing job of bringing something creative and new to the table. The FW19 fashion show was filled with so many different looks, with more masculine pieces that pair so beautifully with the feminine pieces in the collection. Off-White loves to include a bit for the dramatic side of us all. Puffer jackets and purses, fur heels, illusion prints, and futuristic looks are just a few things that were included in this over-the-top yet stunning show.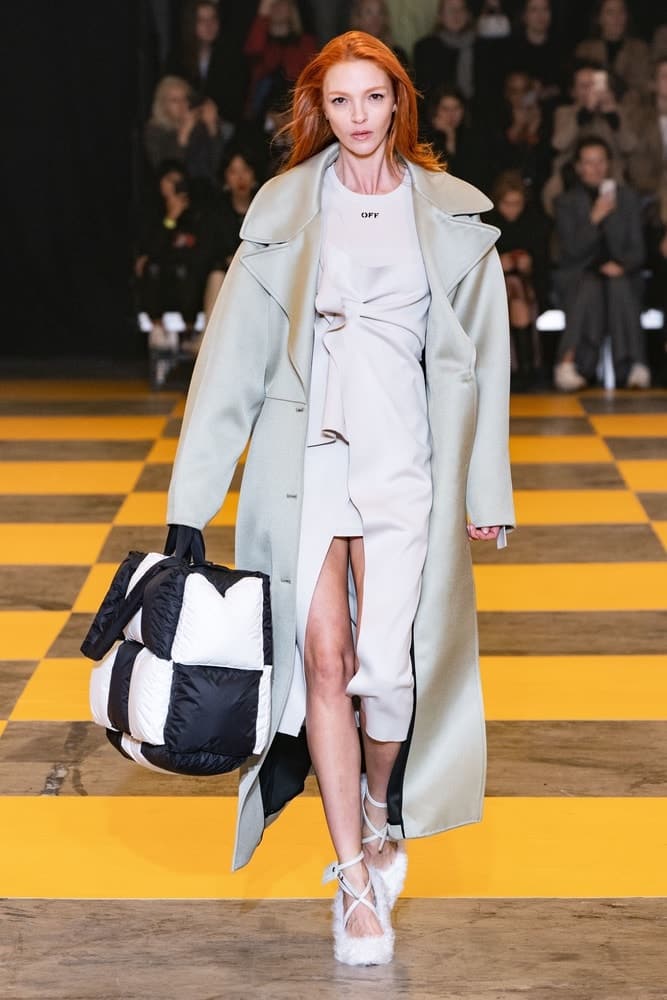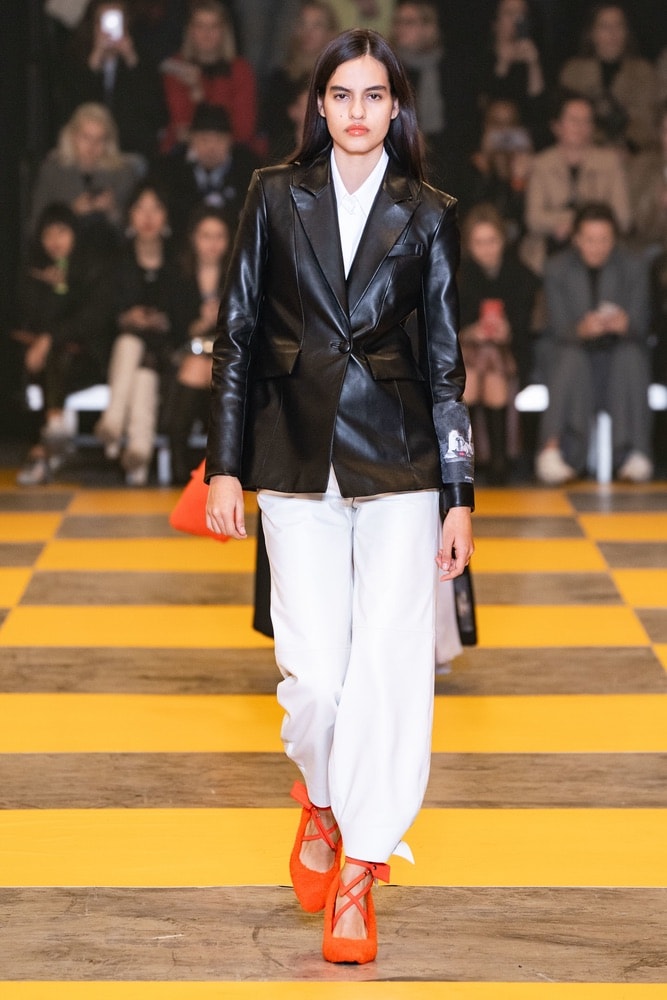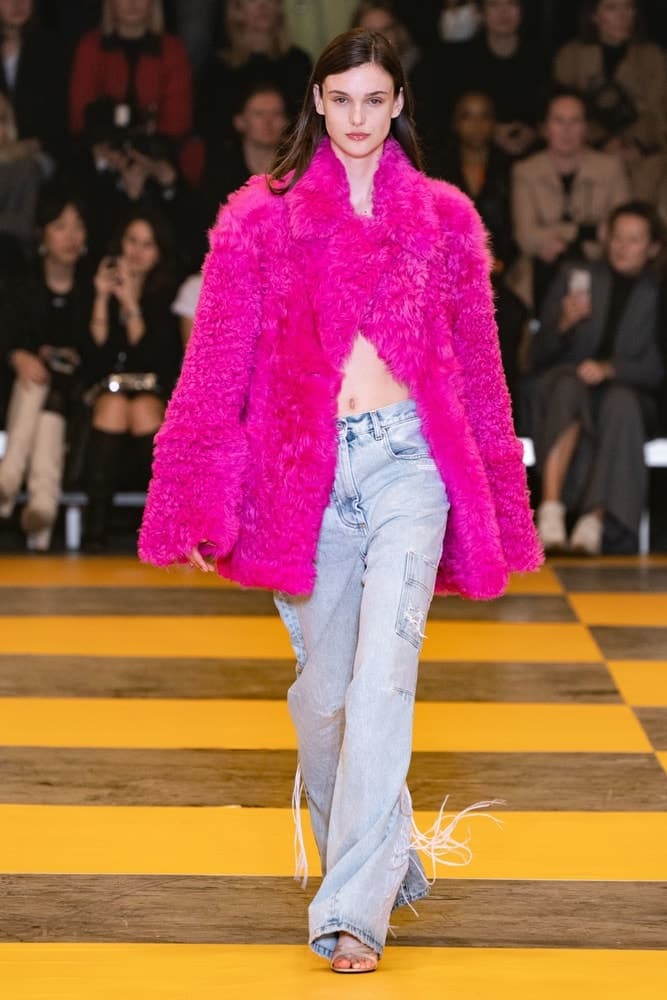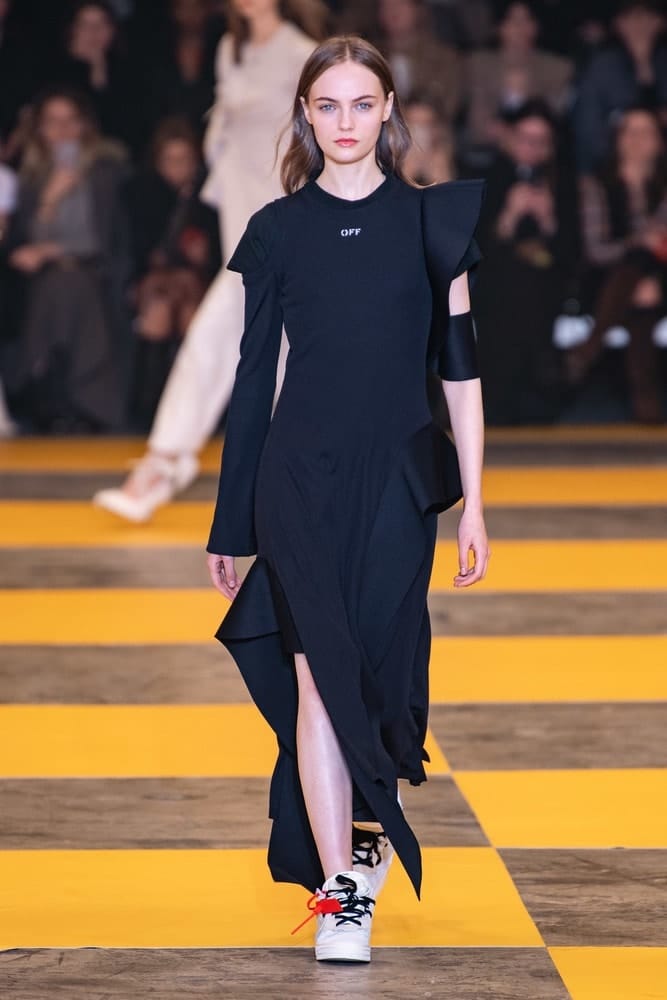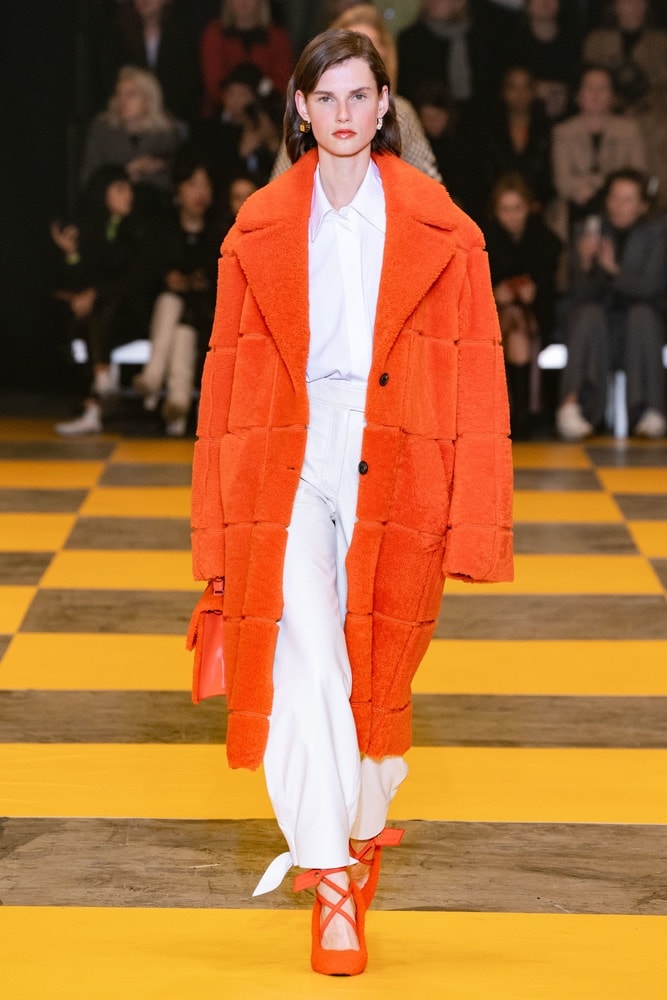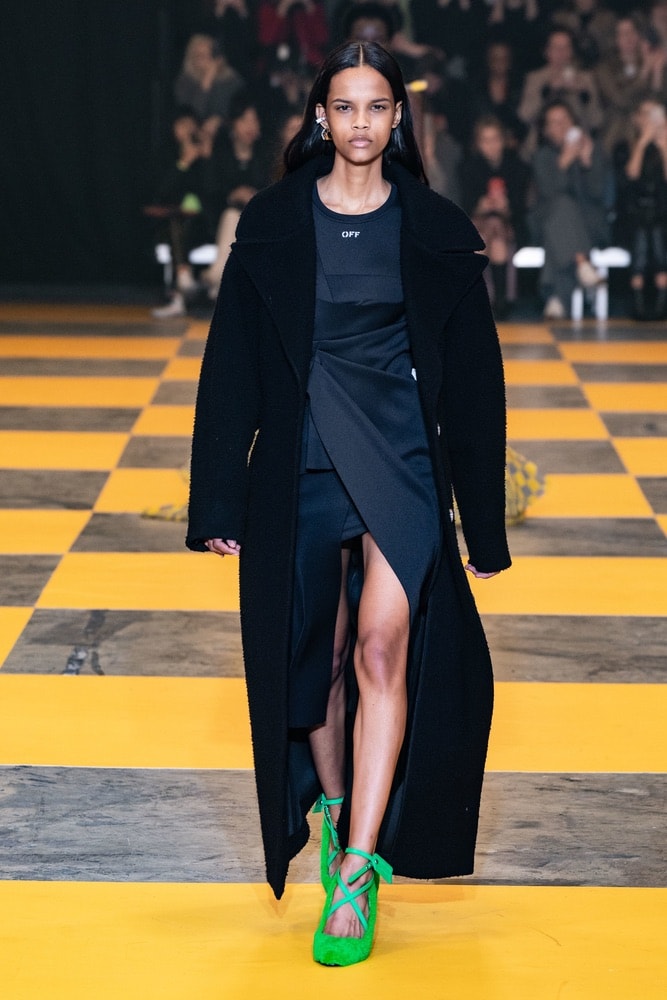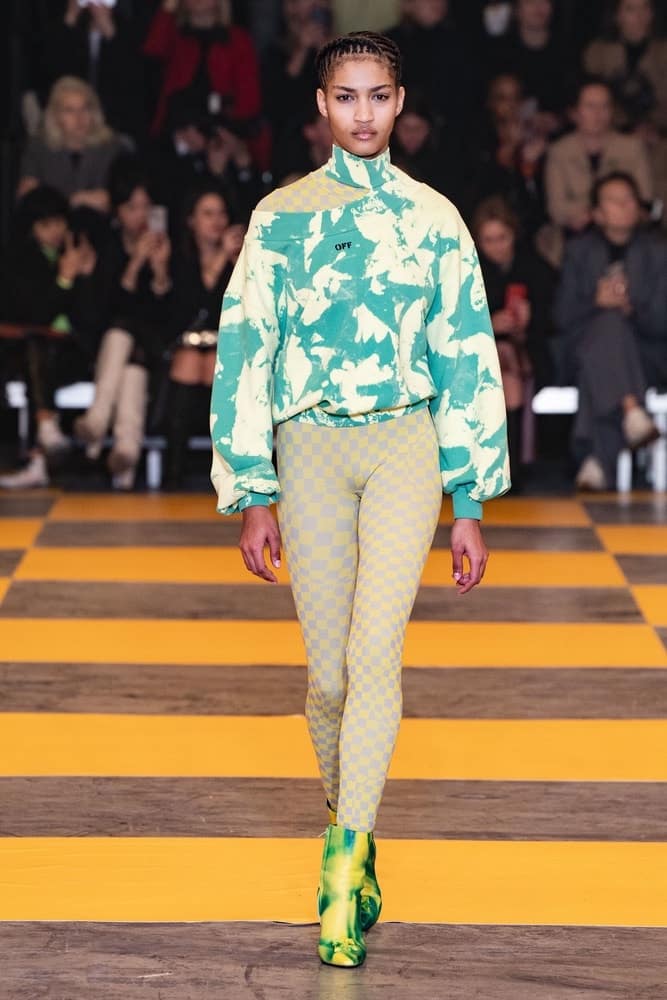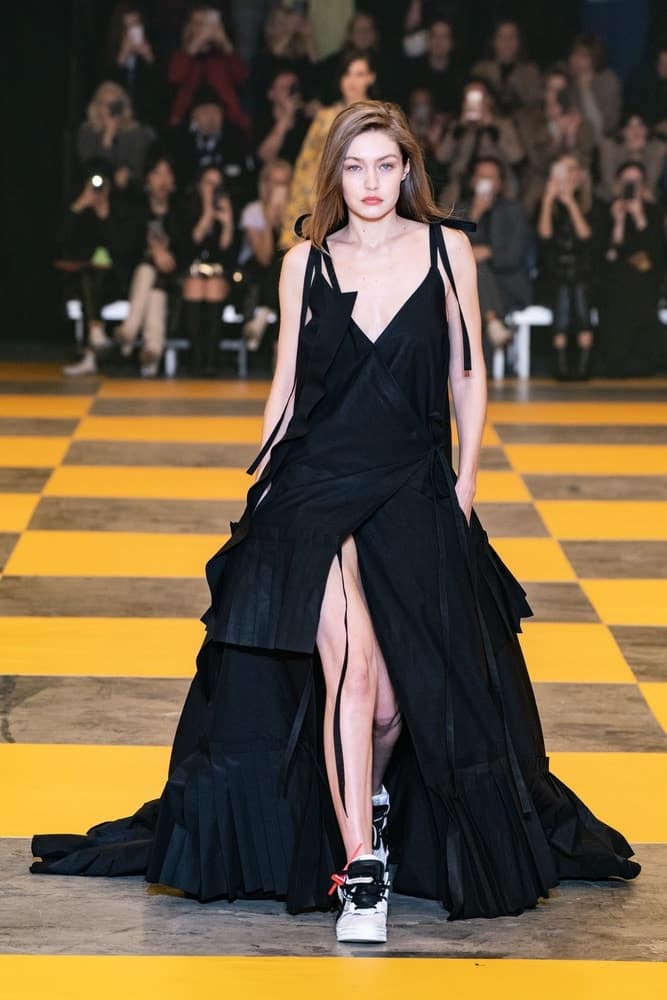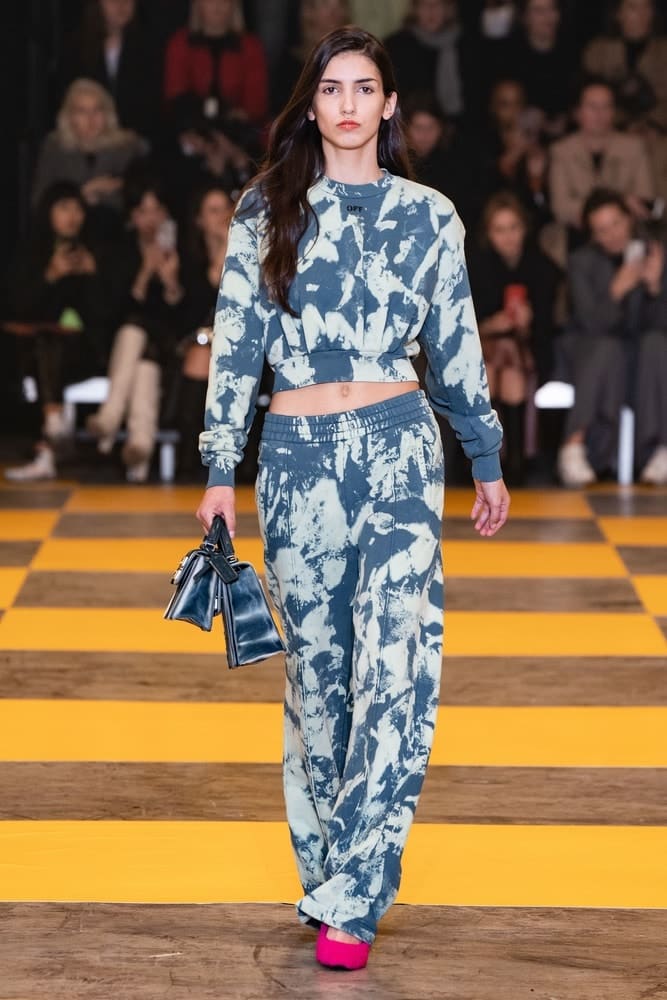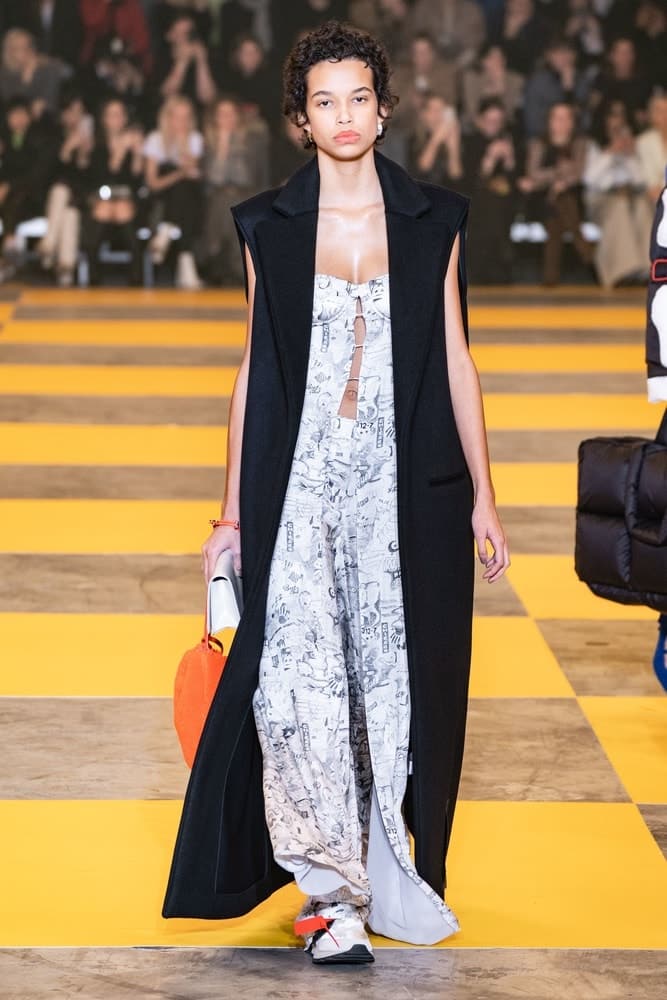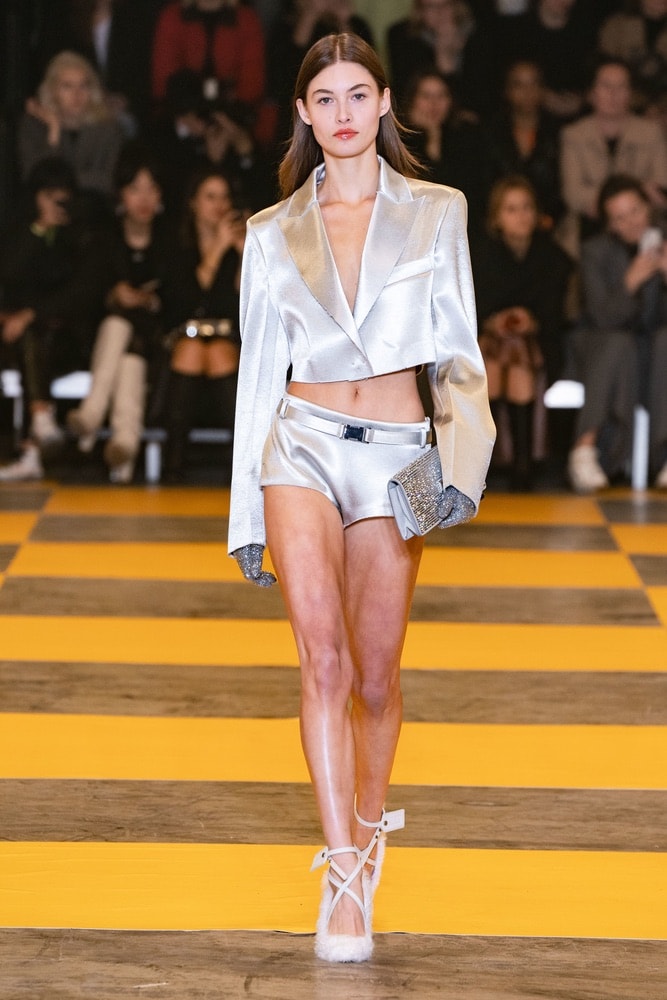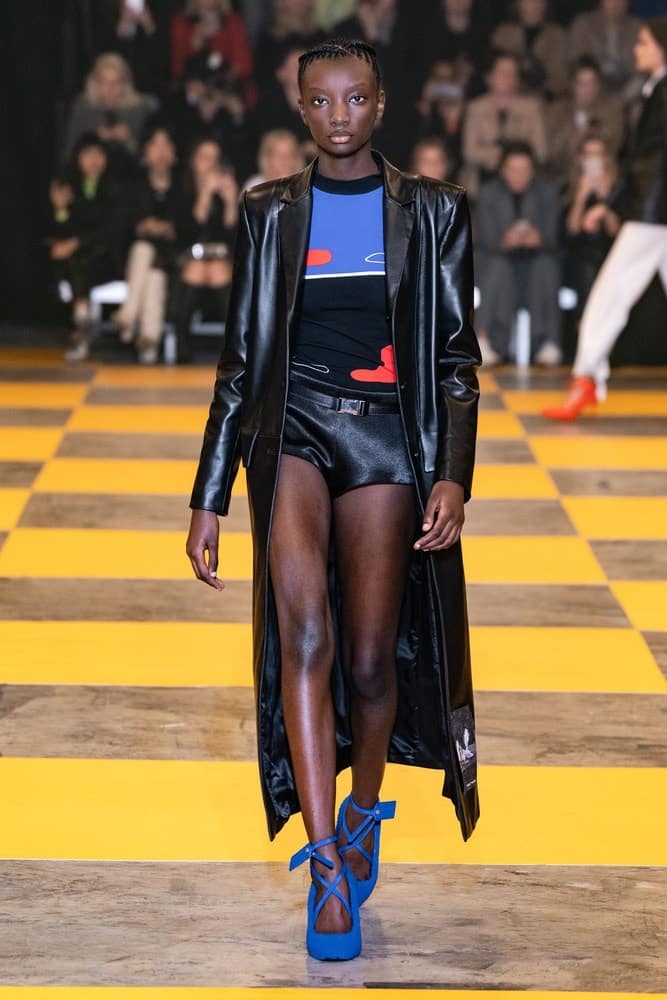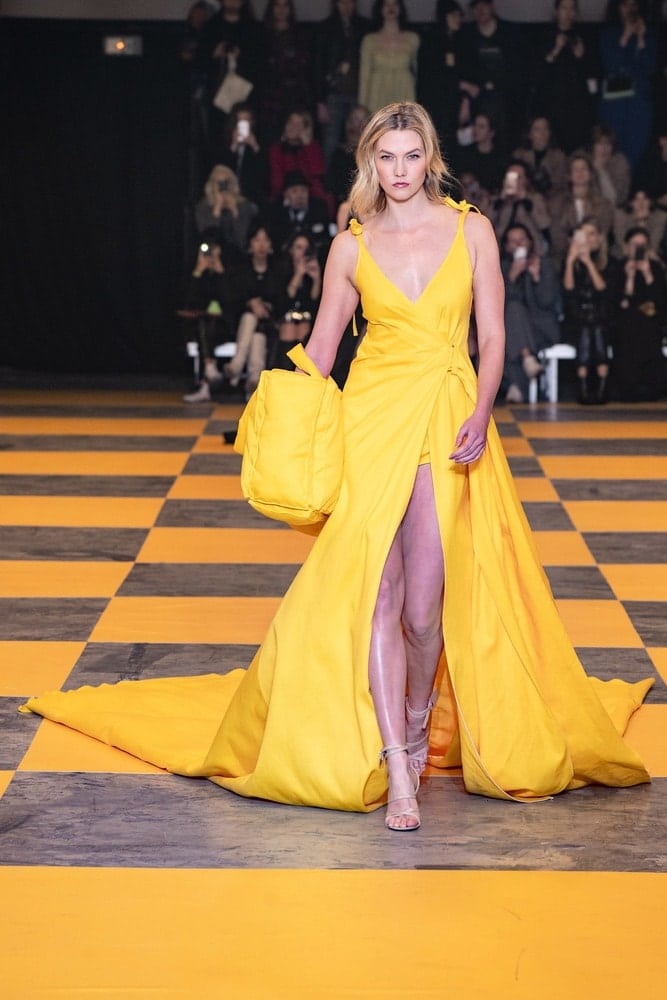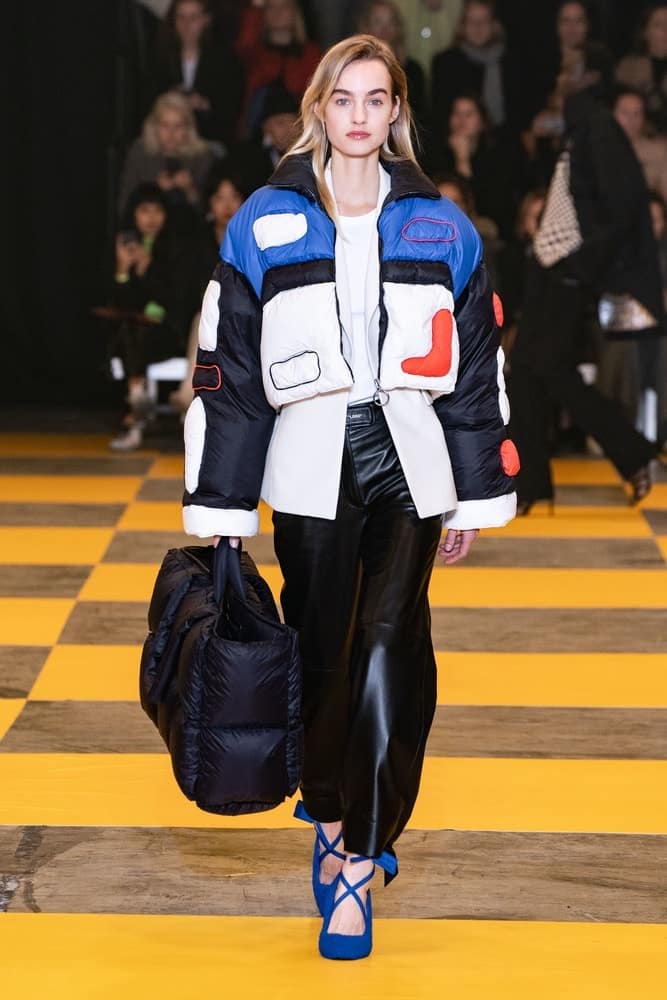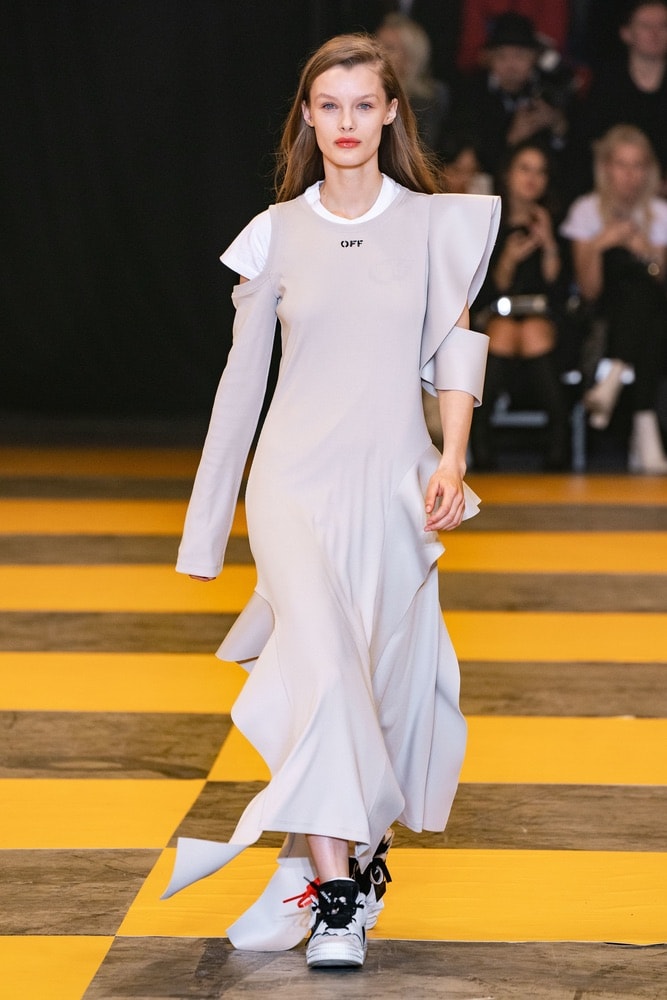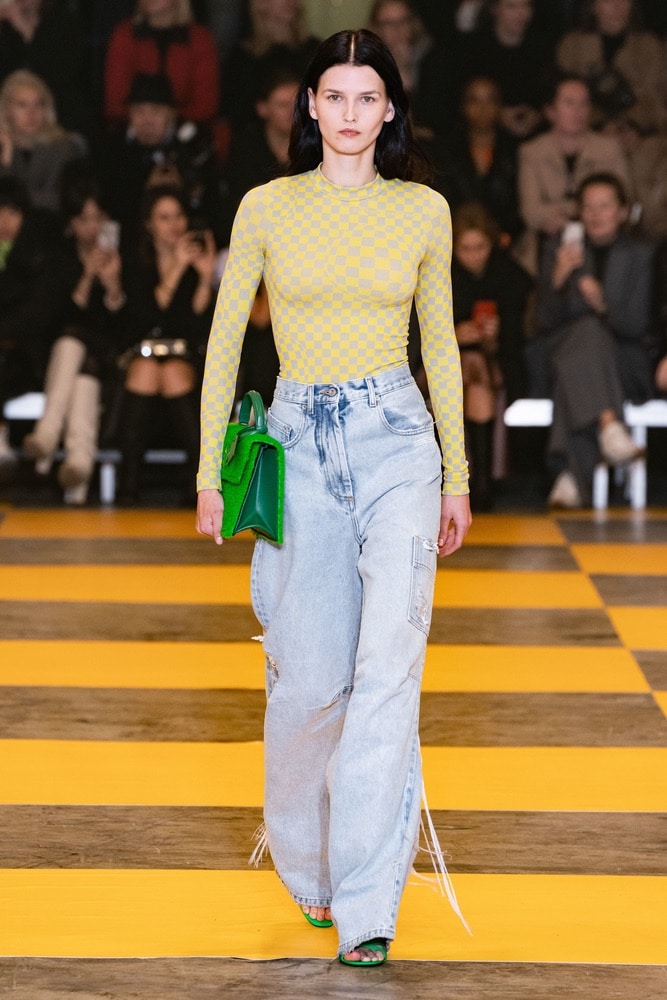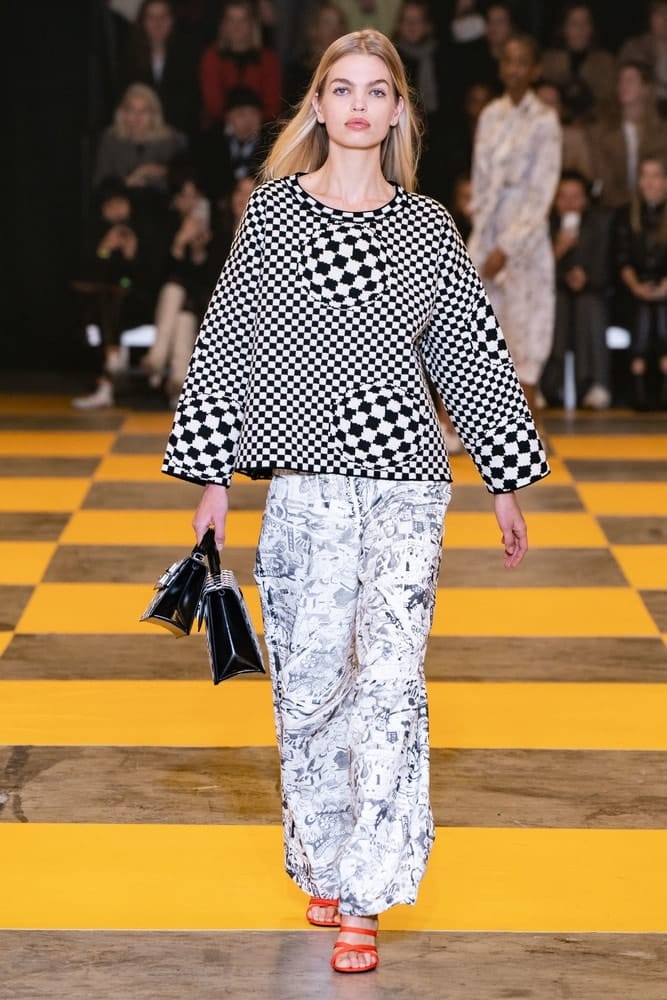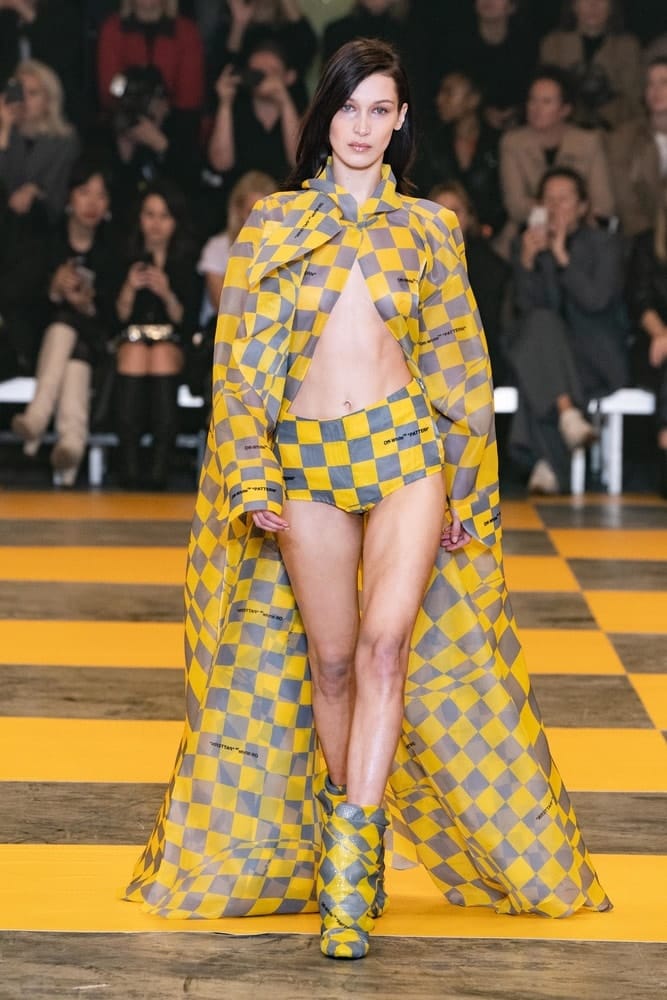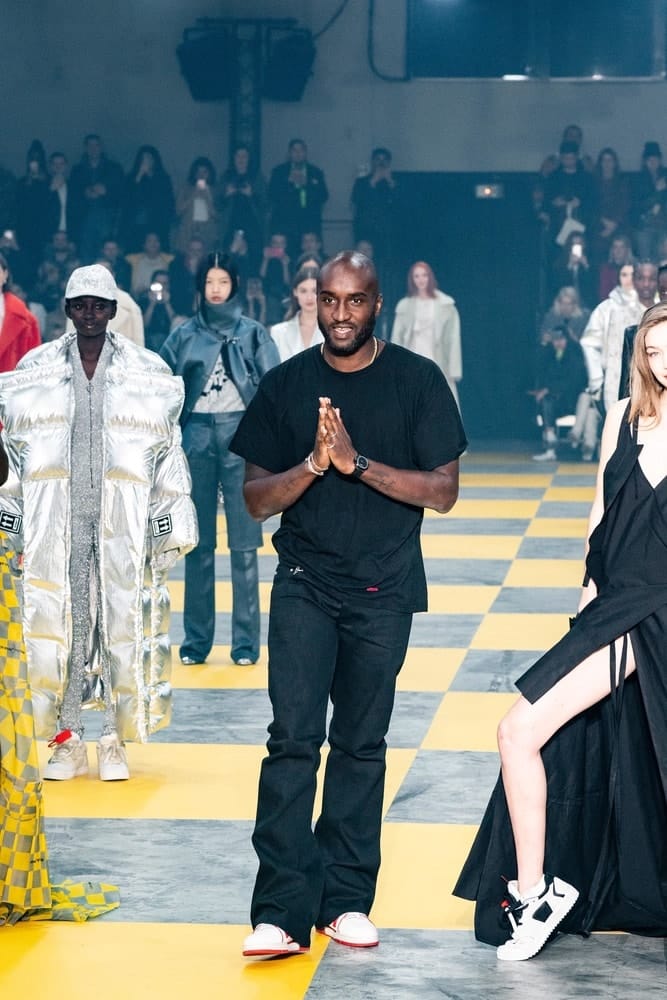 Prada's fall show was, to put it simply, stunning. They found the perfect medium between harsh masculine lines mixed with feminine accents. They included beautiful military chic jackets, outstanding floral accents, and lace details. One thing that threw all of us for a loop was the unexpected Frankenstein Halloween-esque looks. Cara Delevingne rocked a blouse with the famous Frankenstein and Elsa Lanchester (the Bride of Frankenstein) on it. Was it a bit surprising? Yes, but isn't that what fashion is for? We want to be surprised, and we thrive on the unforeseen.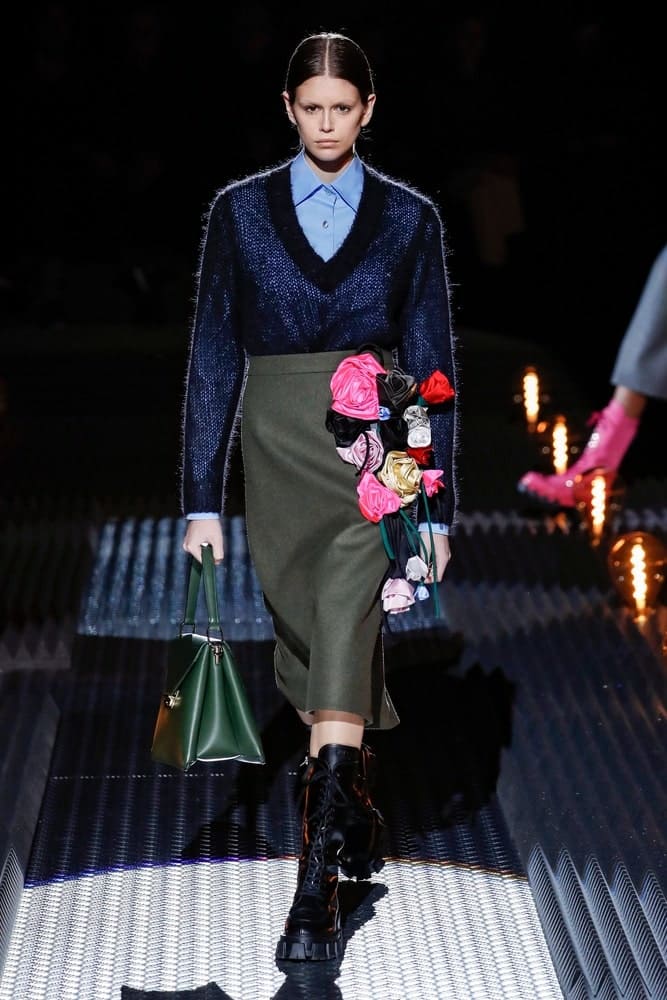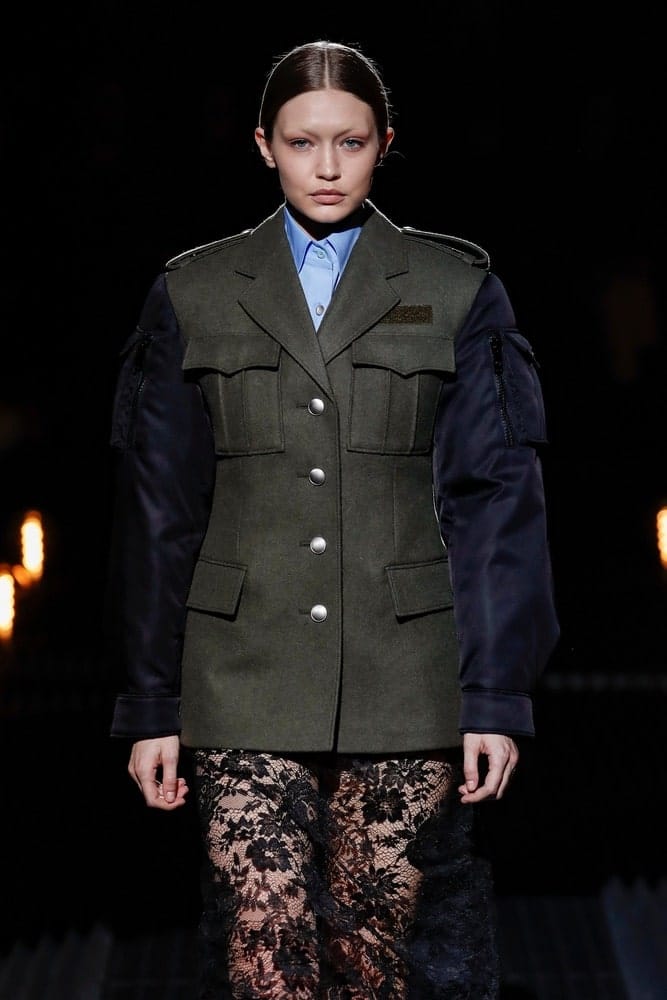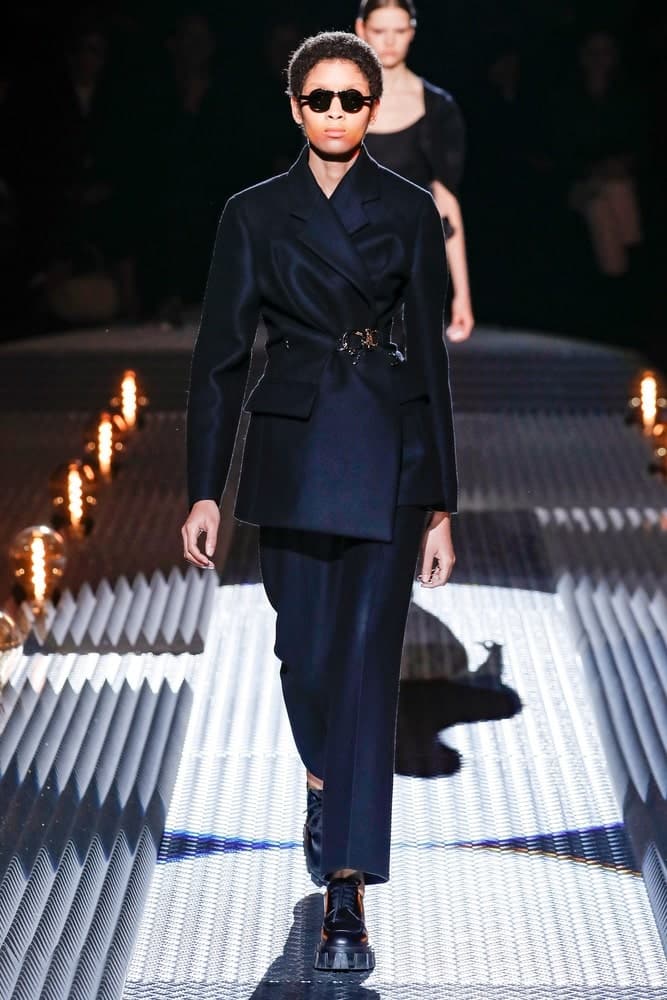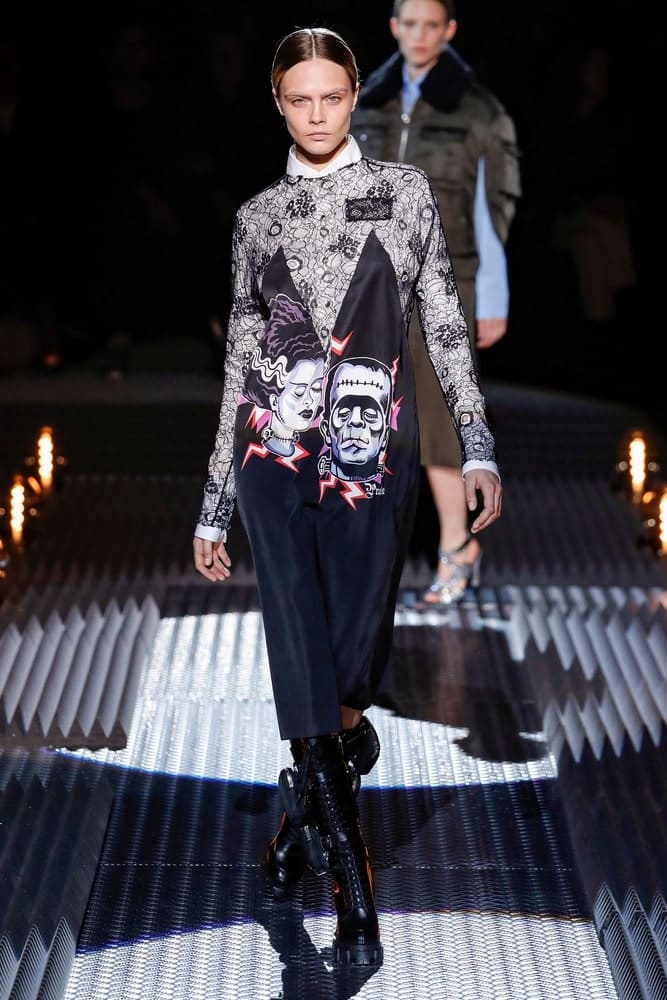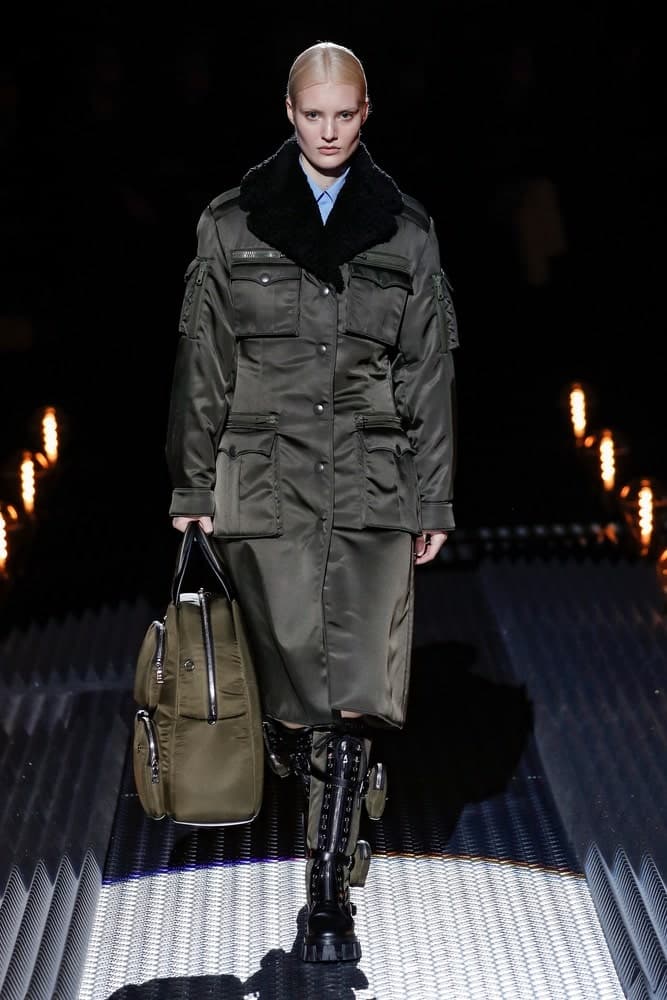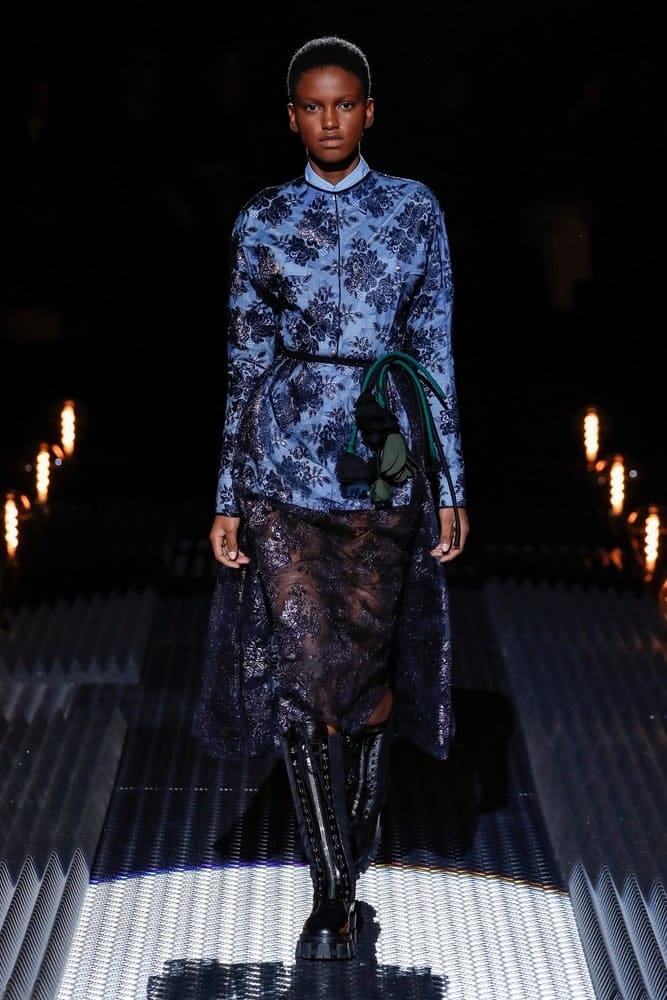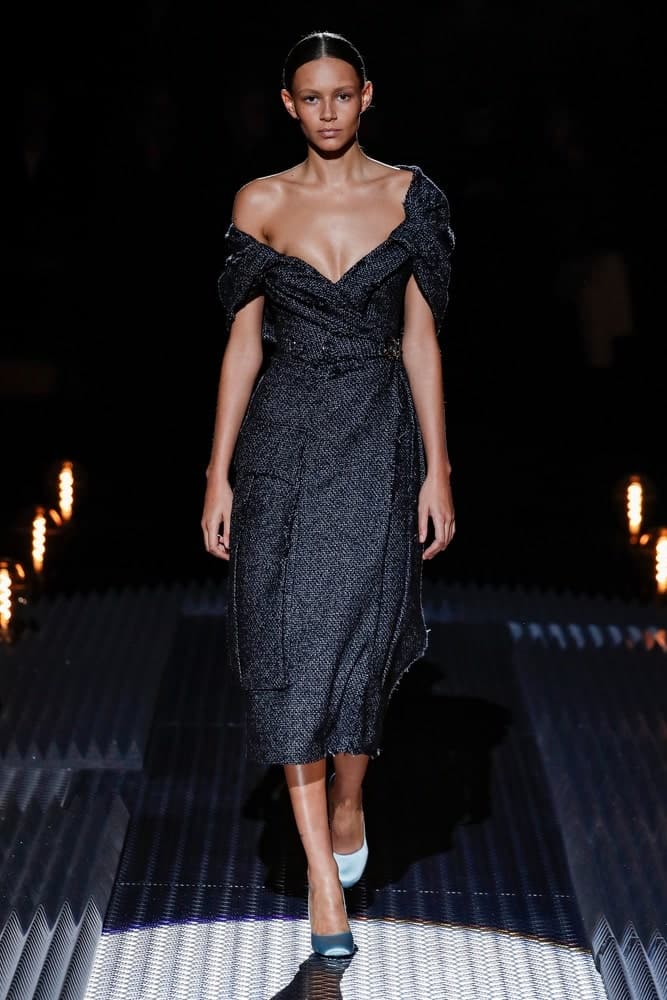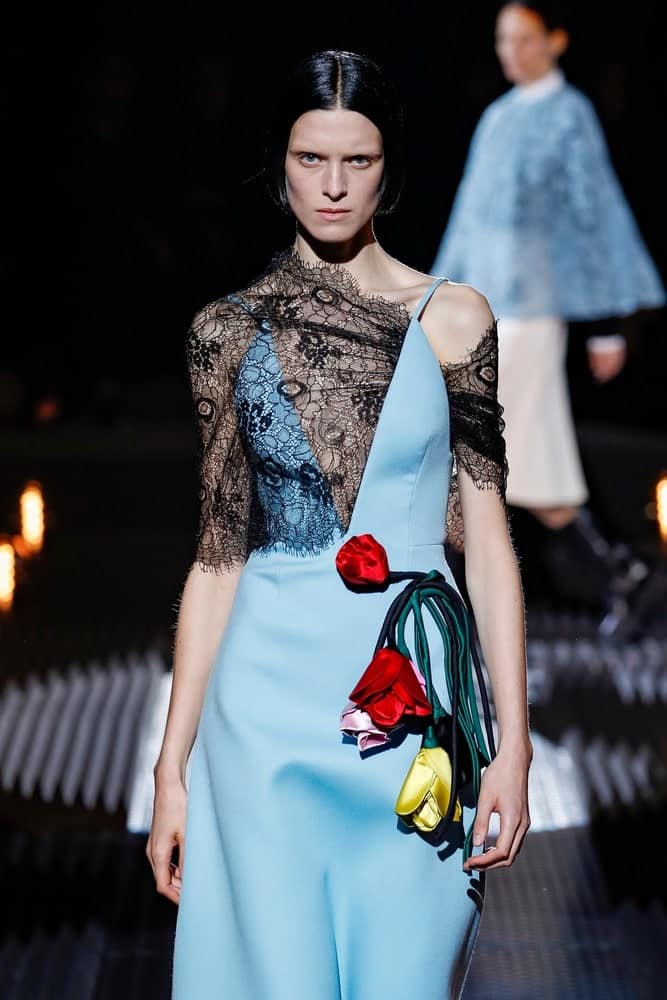 Two words: 1980s revival! Balenciaga brought us a blast from the past for FW19. We all know what goes around comes back around, and boy is that true for this show! Balenciaga debuted stunning looks, from famous double "B" logo shoes to oversized blazers, and we can't forget the designer sweatpants. The fashion house takes the hardworking man or woman to the office with their show-stopping retro blazers and then takes them back home with athleisure including slides, sweats, and more. Morning, noon, and night, you can find your quintessential outfit in this Balenciaga fall runway show.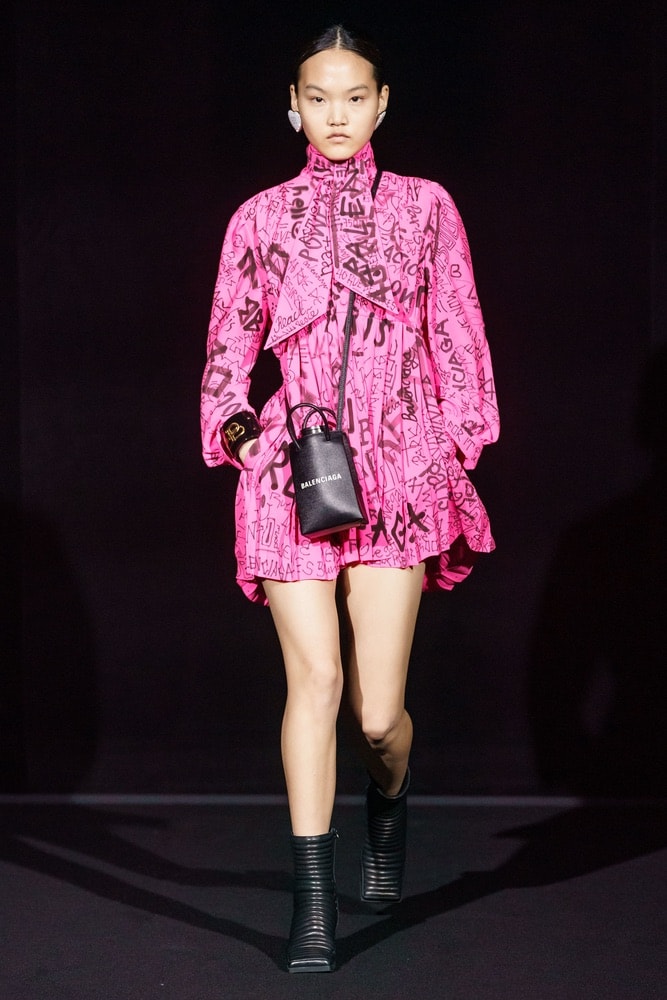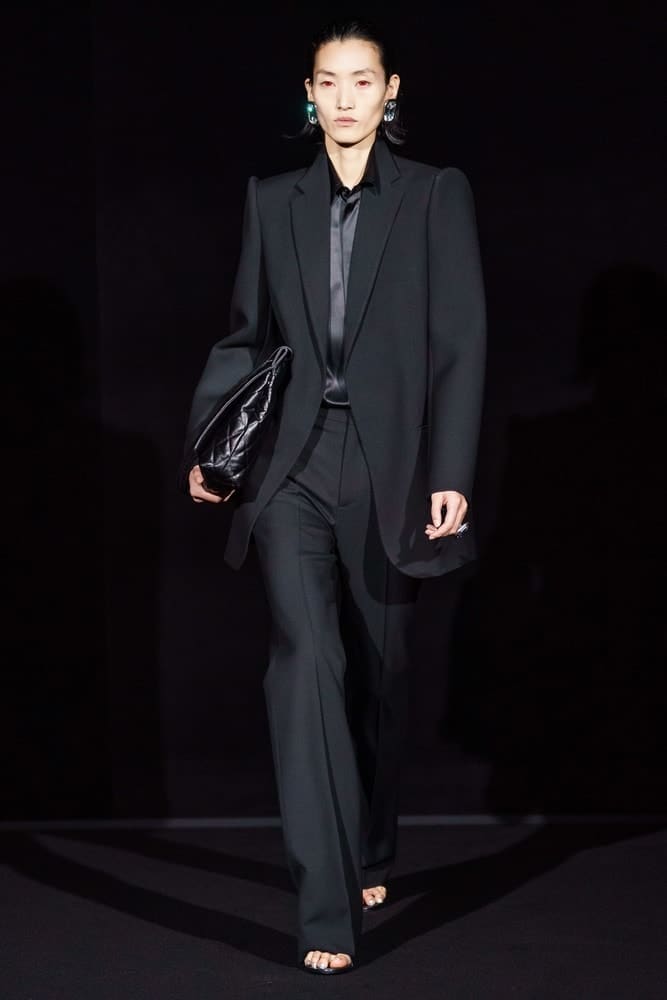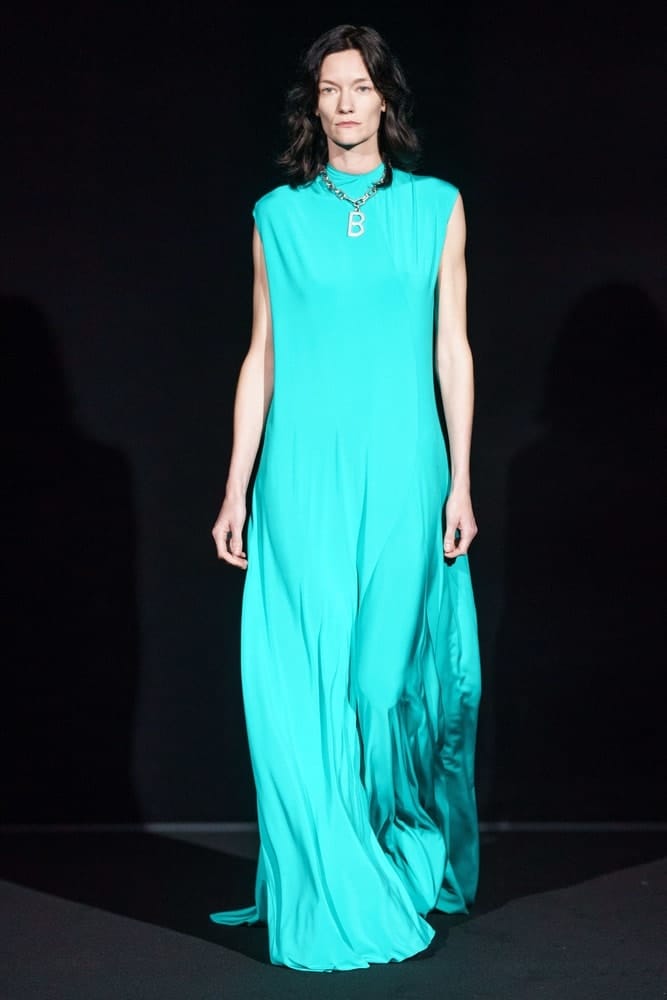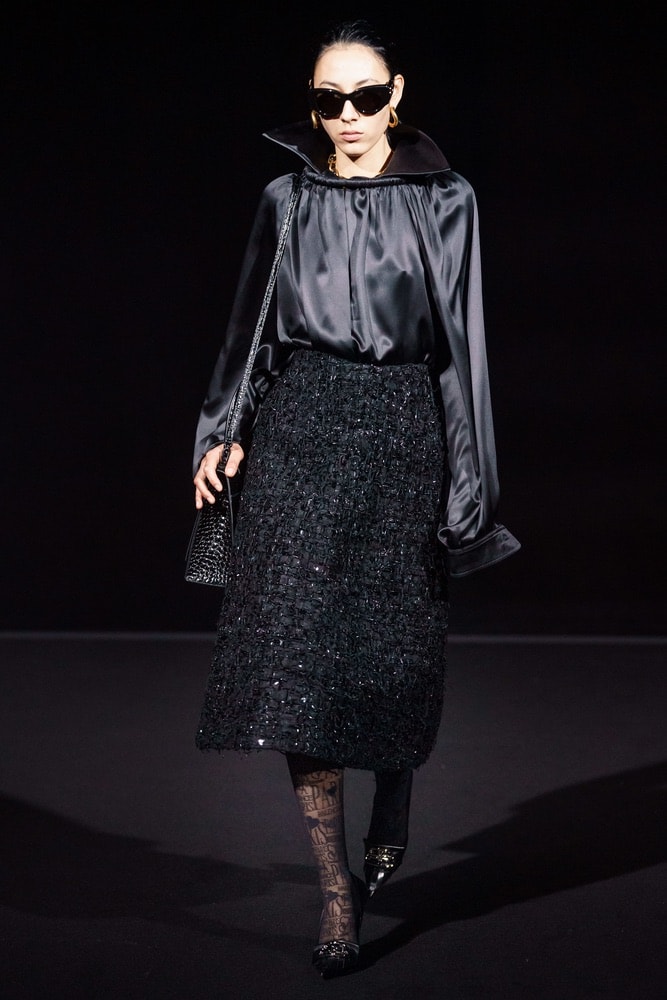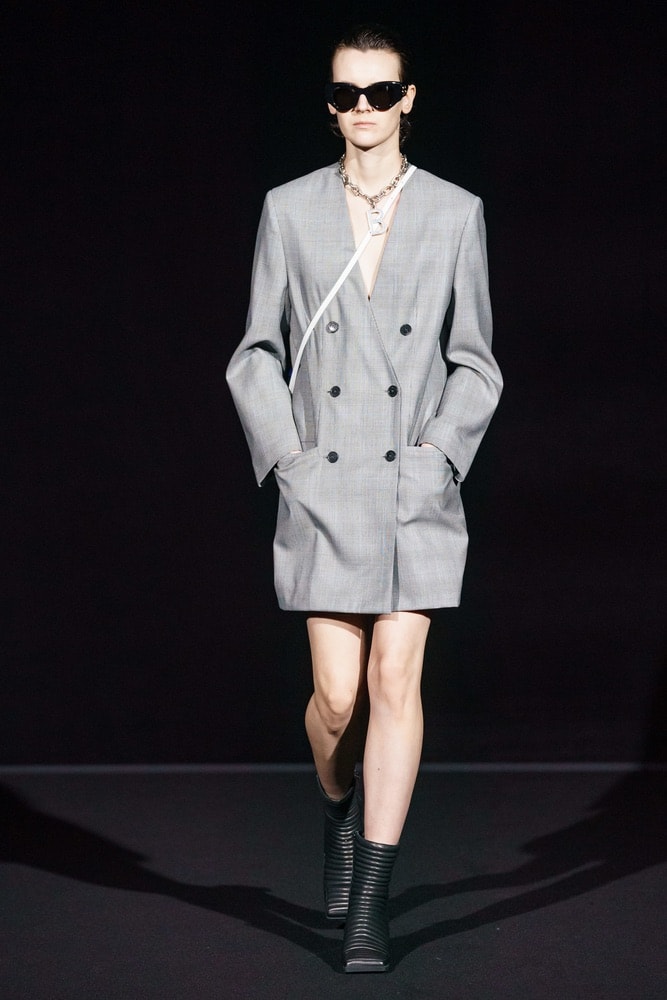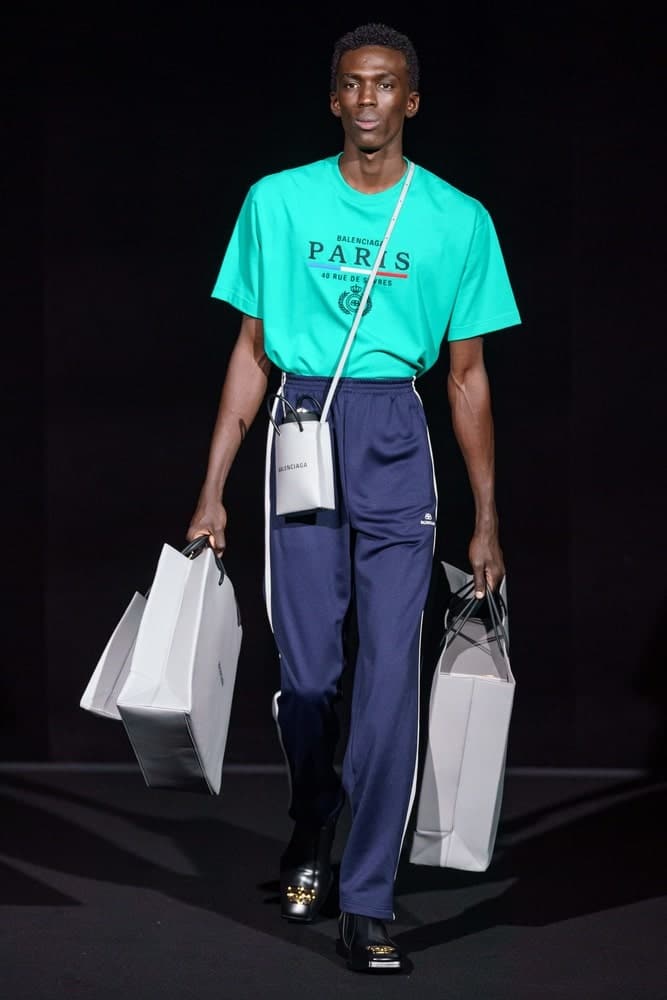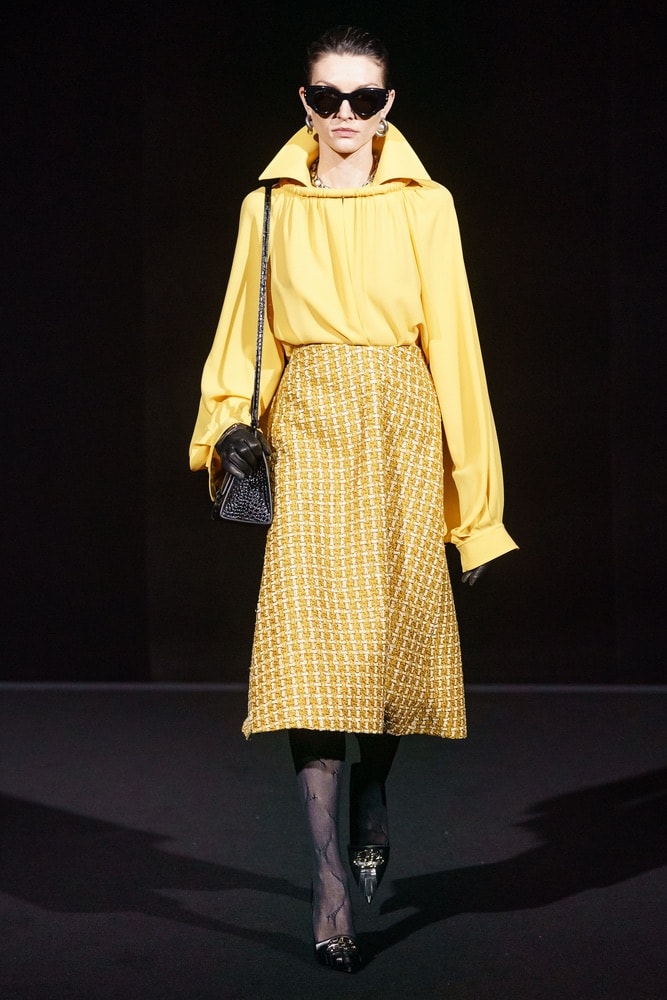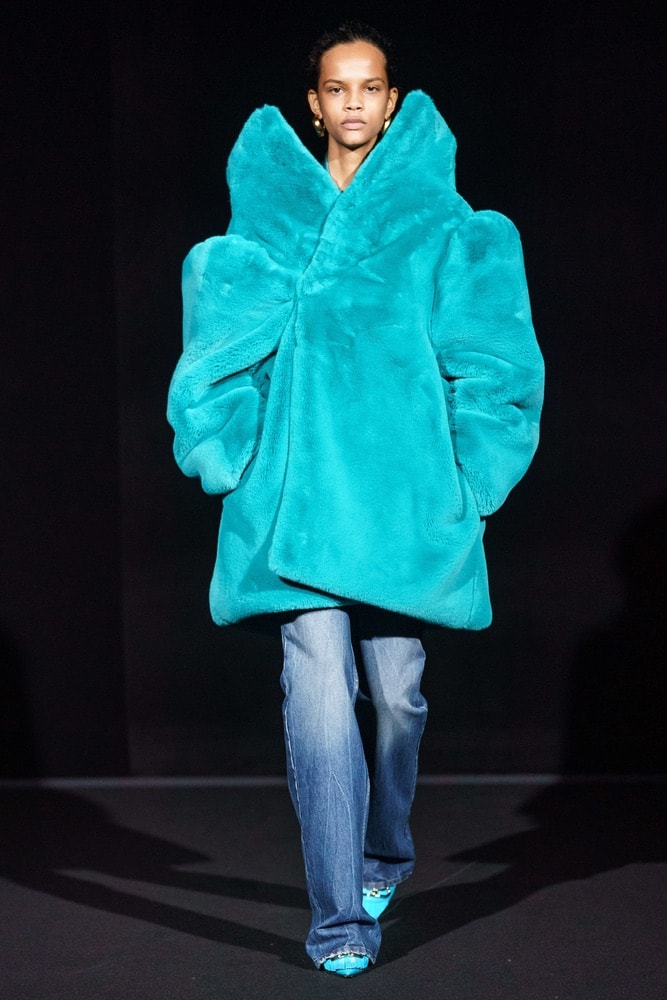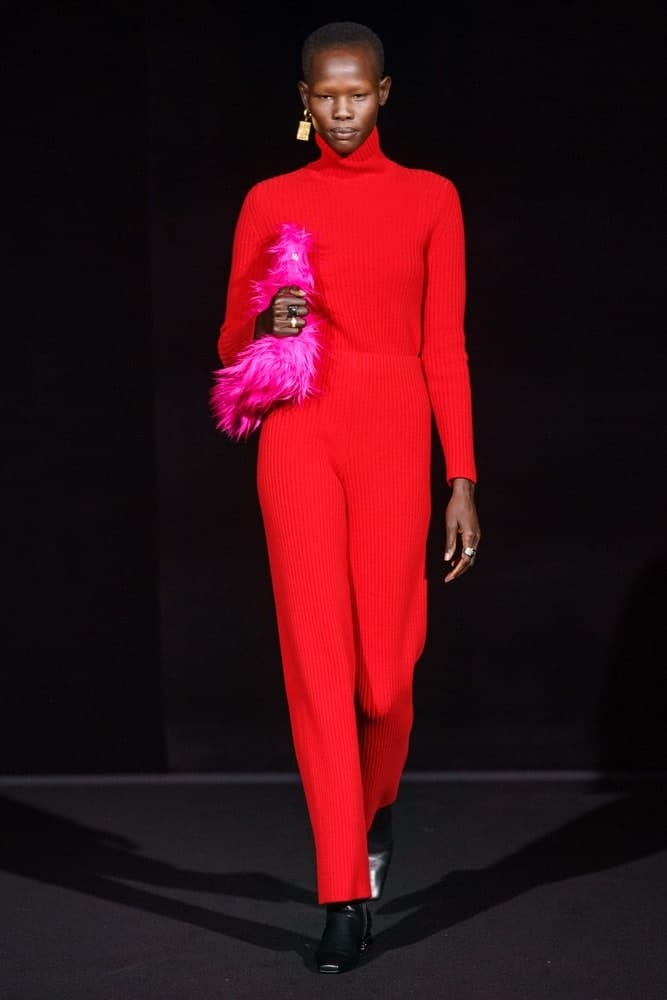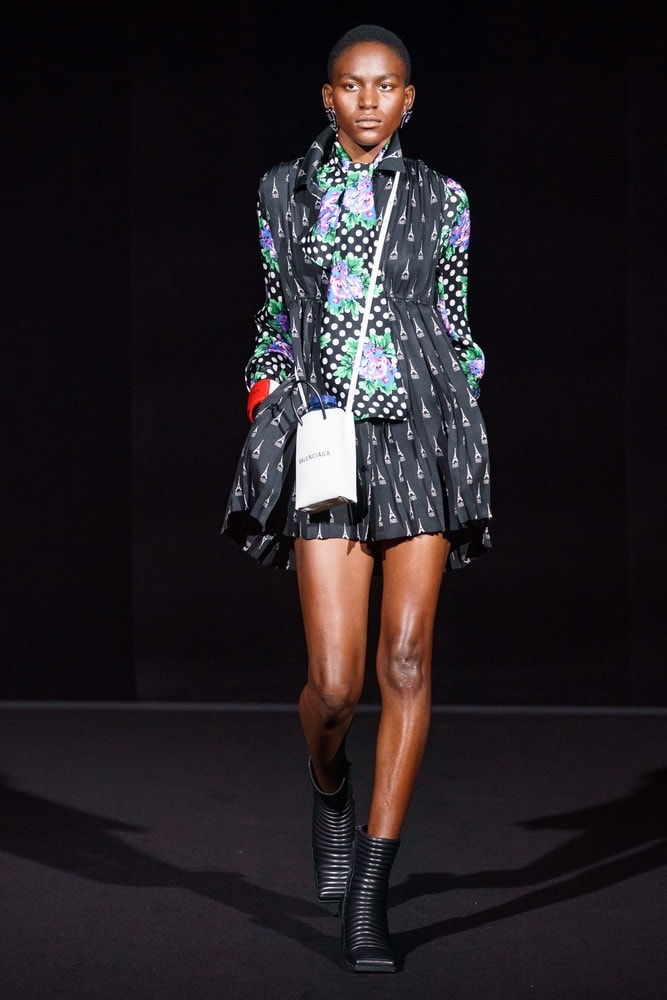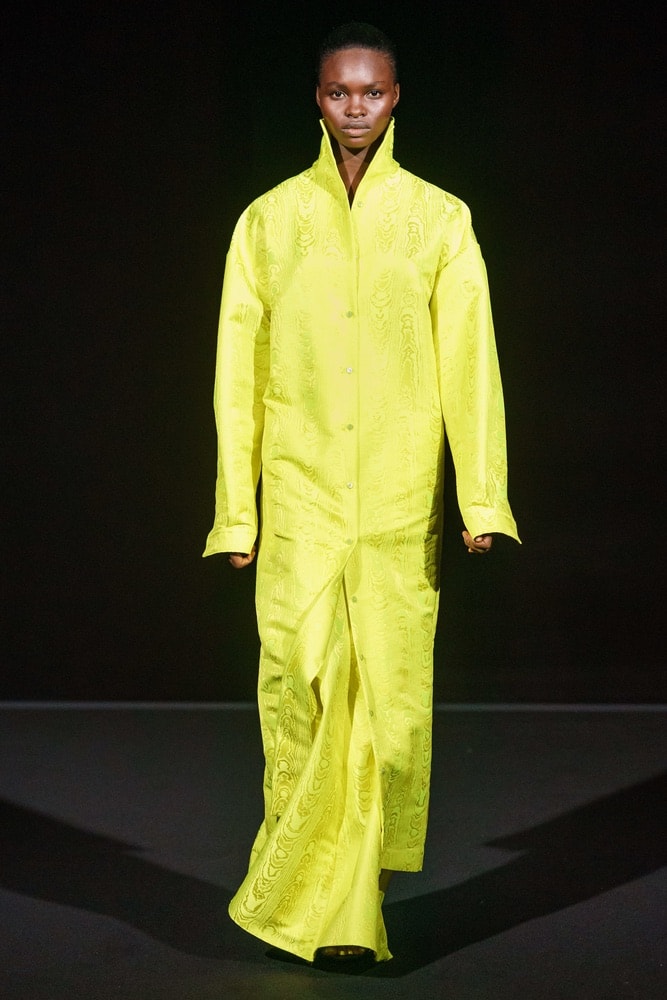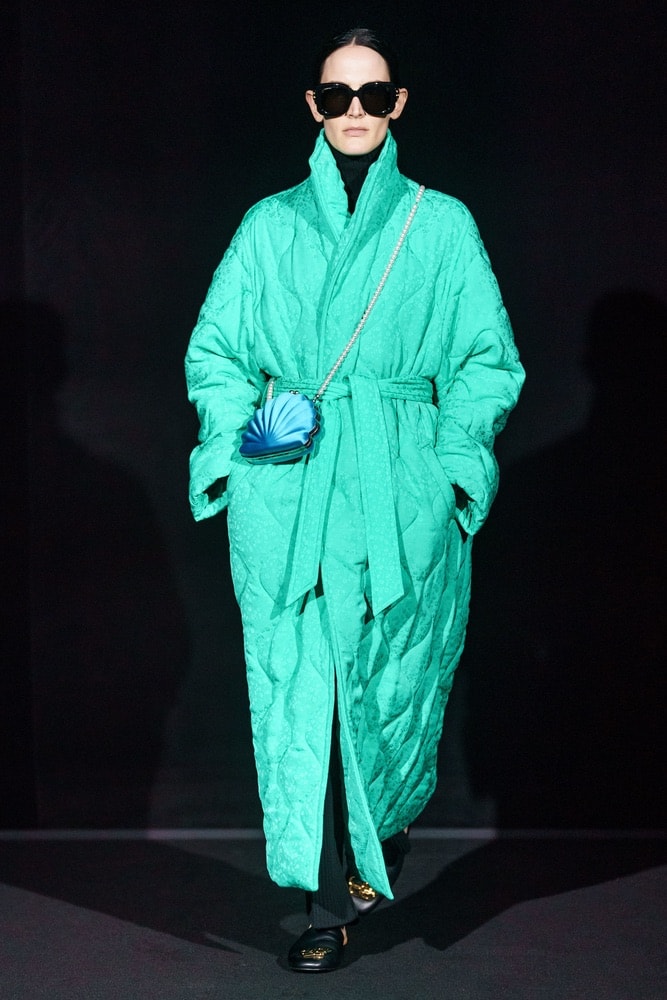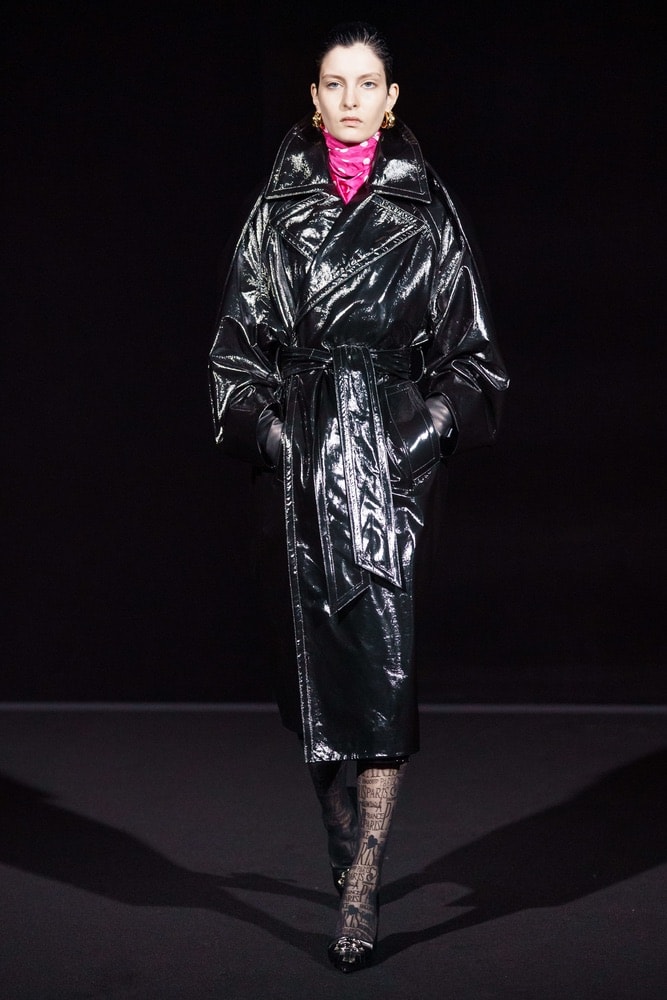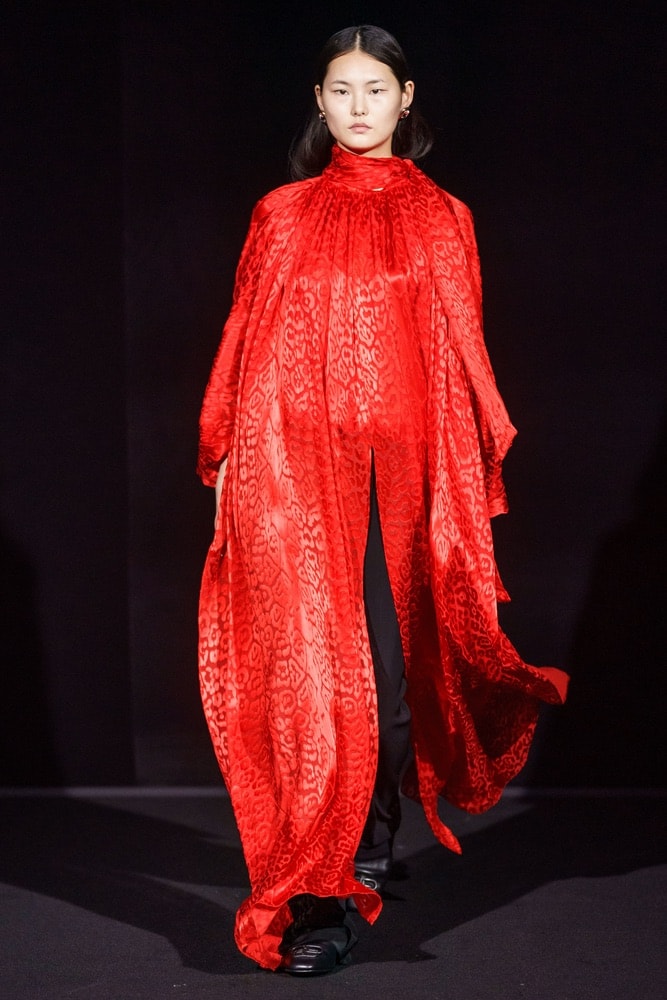 Wow—we are still not over this collection from Saint Laurent! The looks are so architecturally beautiful and pleasing to the eye. Not only is the architecture there, but the mix of textures is so profound. If I could compare it to something, it would be classic Cruella De Vil chic—in the best way possible. The use of the statement belt and speckled tights throughout this show was the cherry on top of this scrumptious style sundae. And as soon as the audience presumed the show was almost over, they got a whole new surprising factor—glow-in-the-dark couture. The neon trend is alive and well, and this collection brought it to a whole new level. Bravo, Saint Laurent!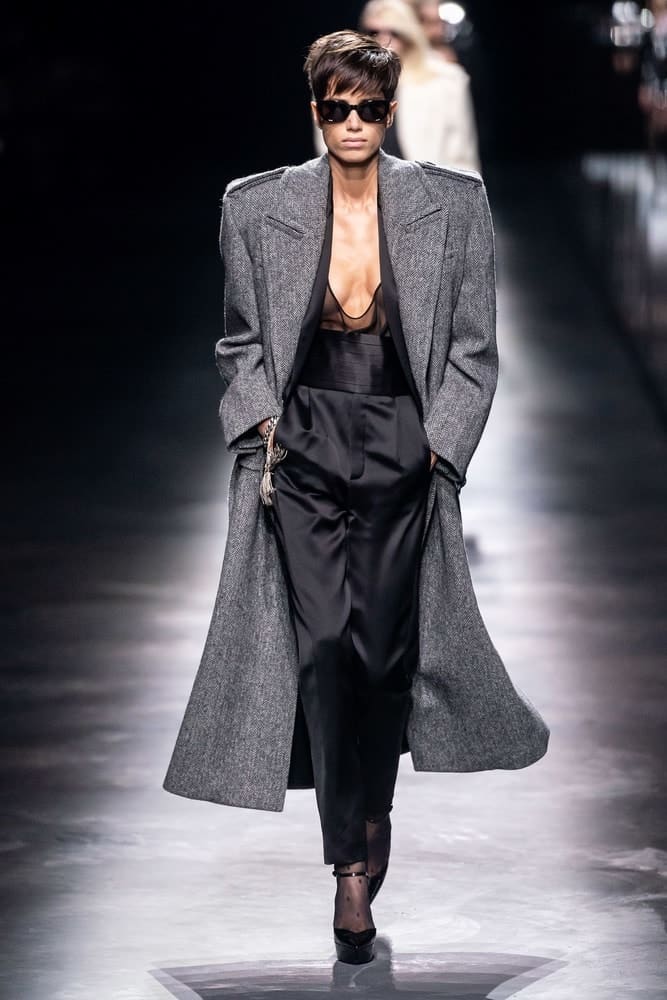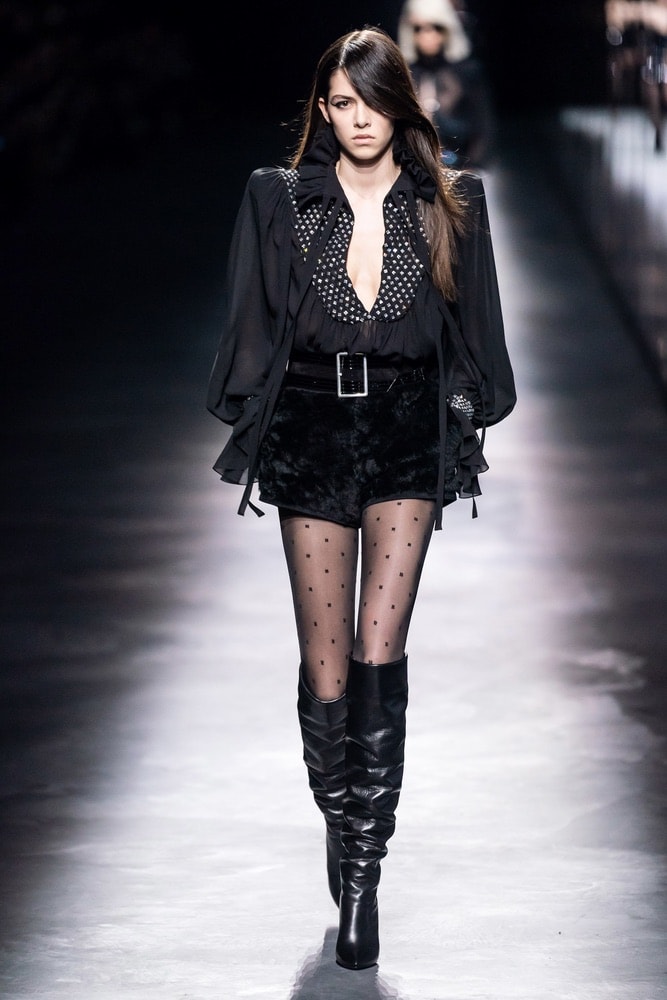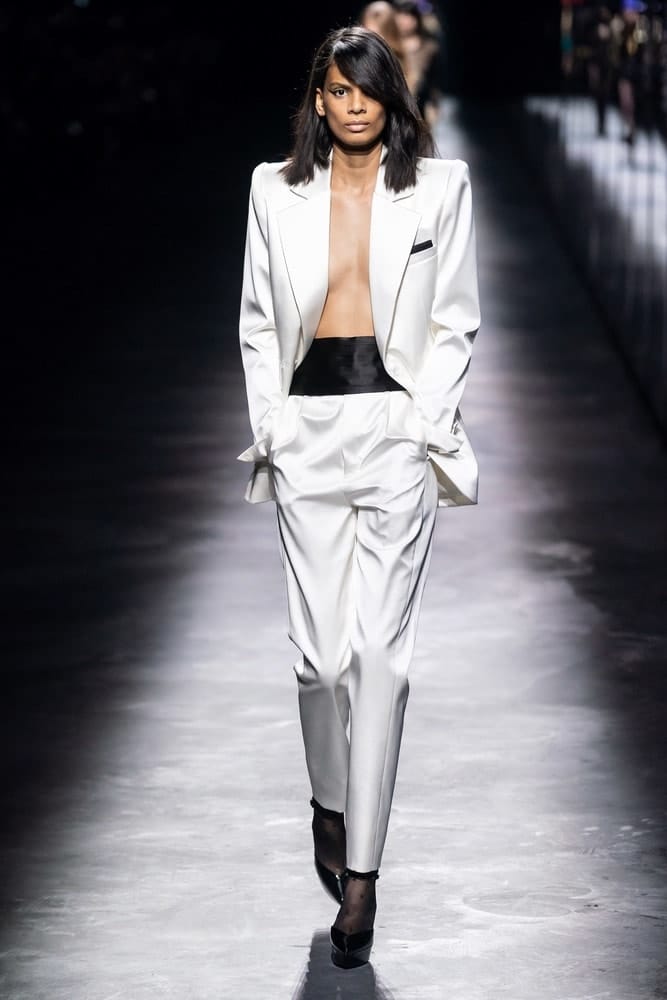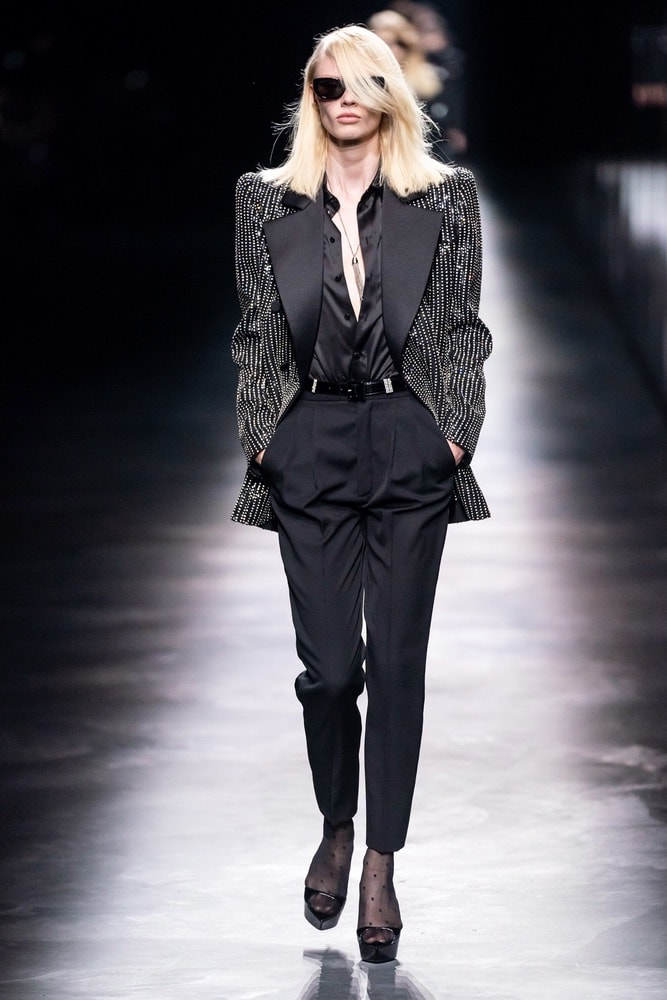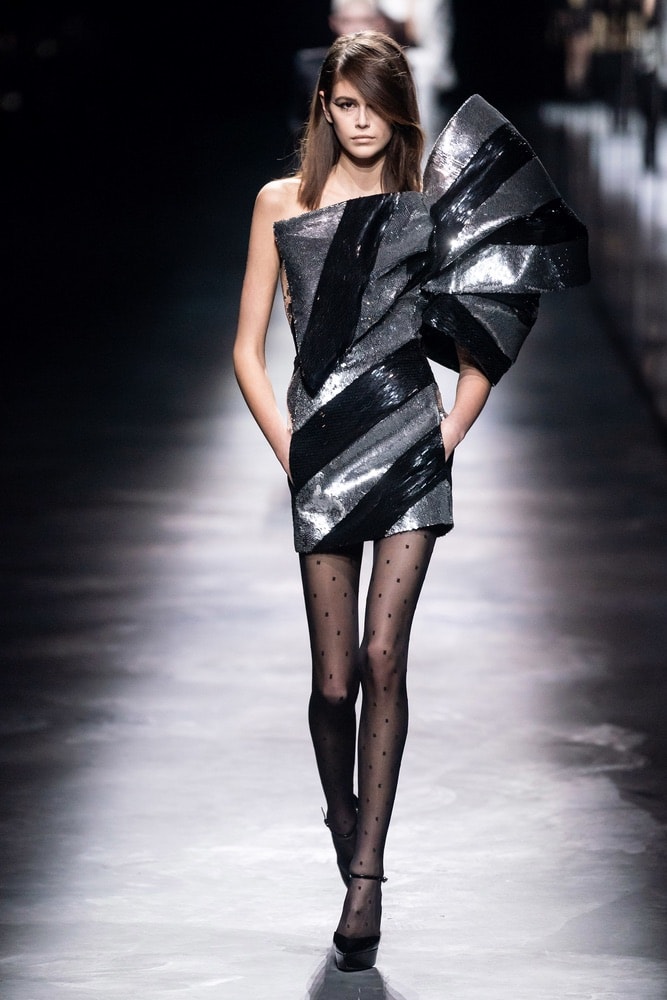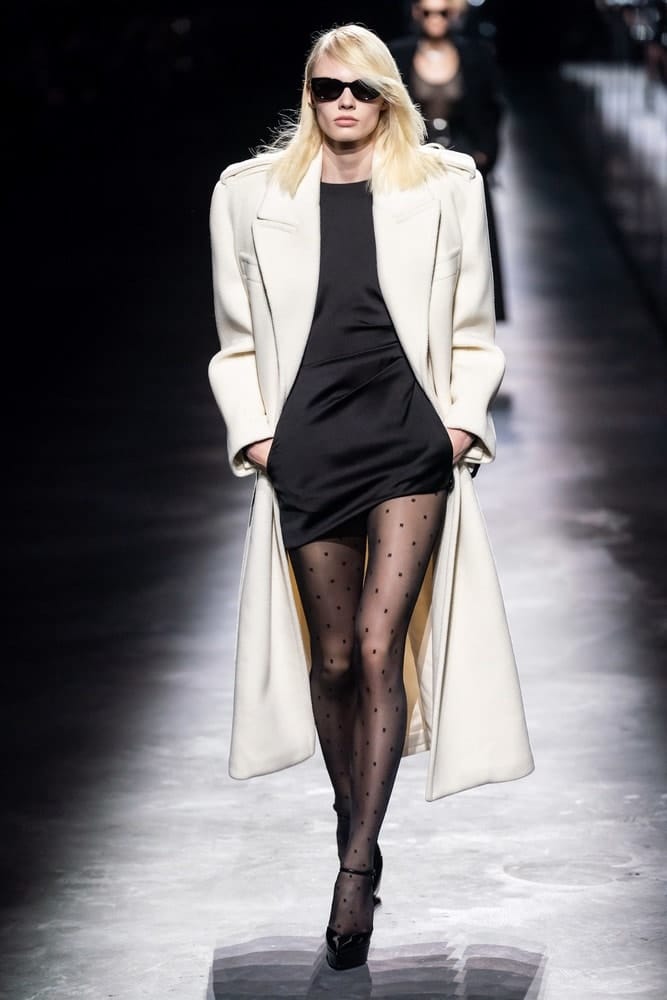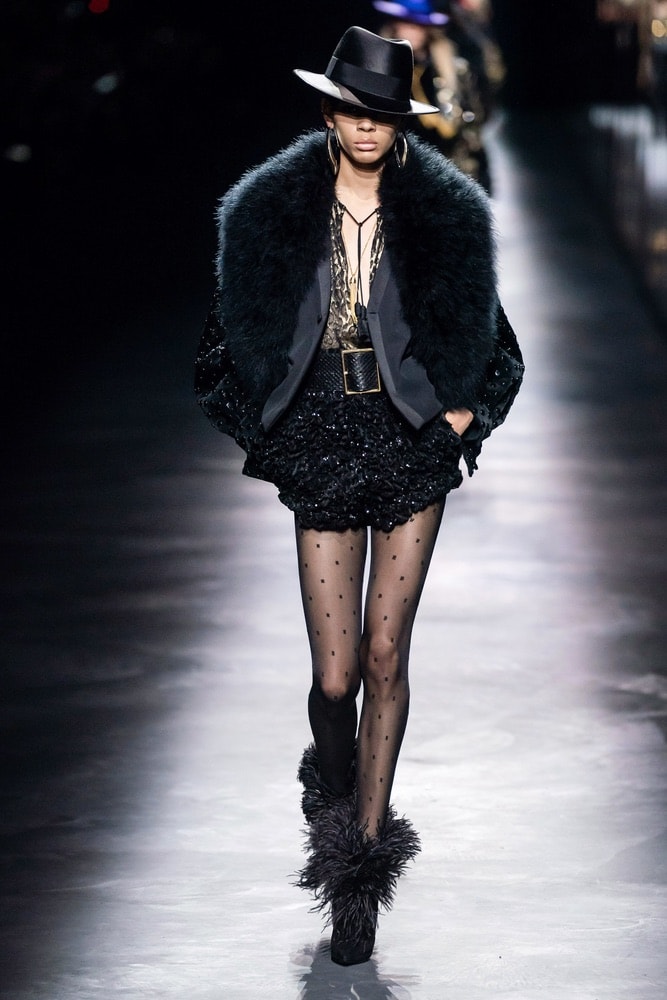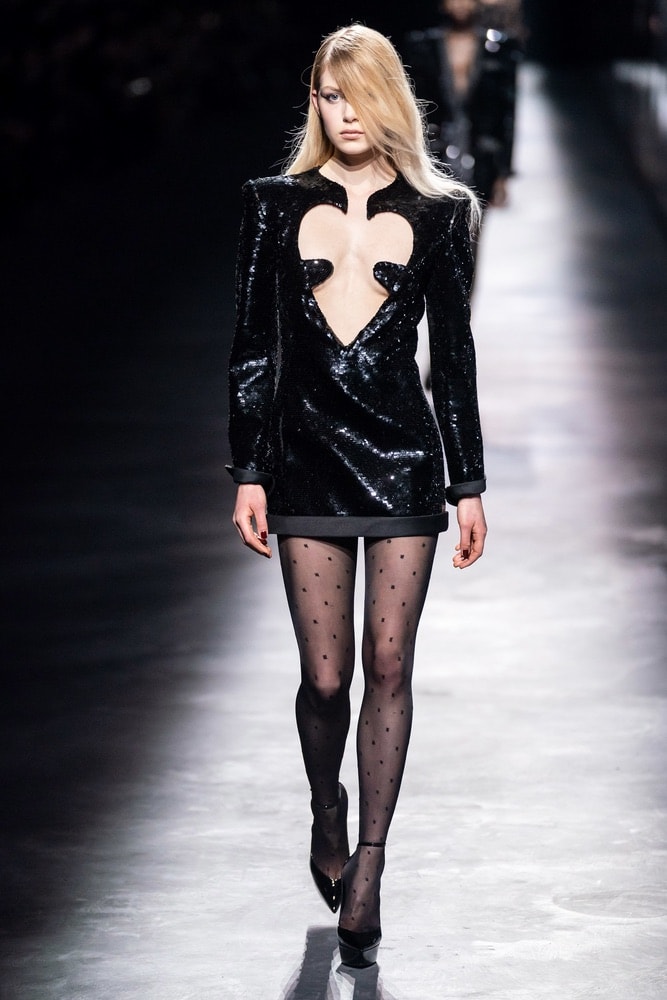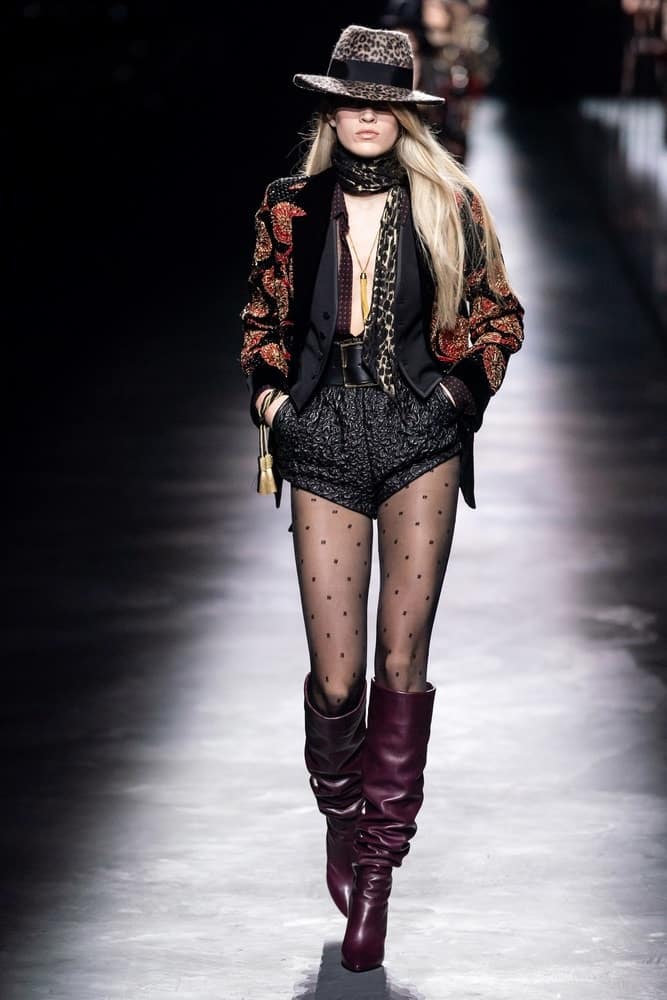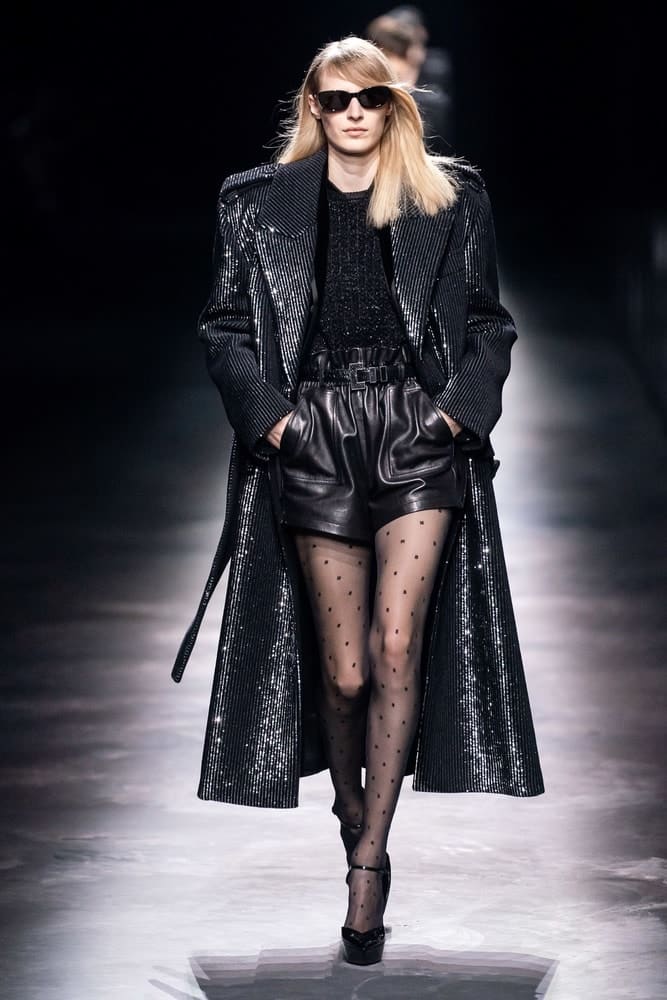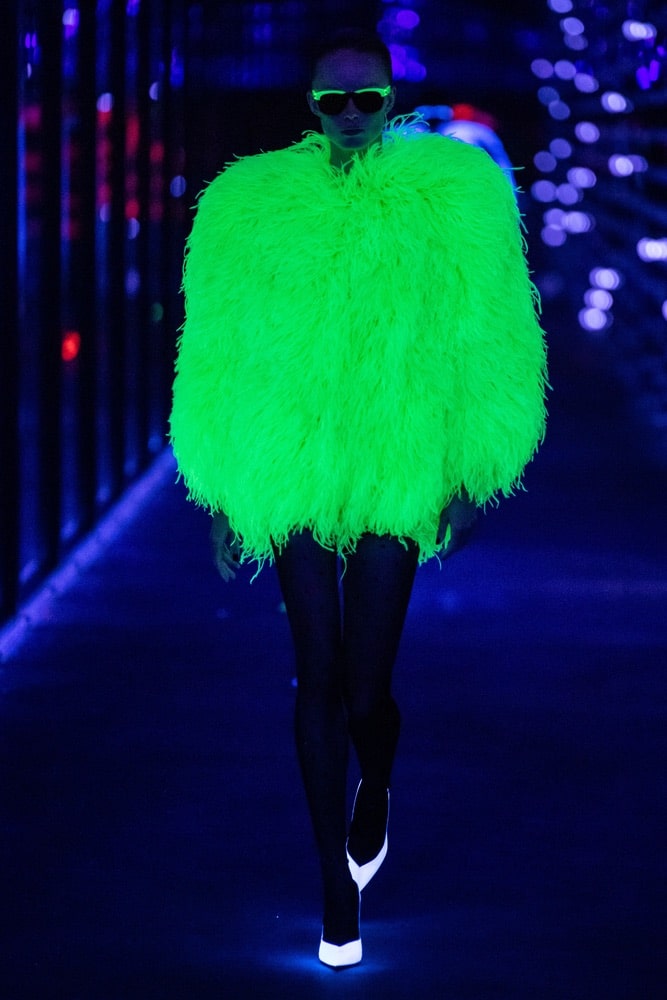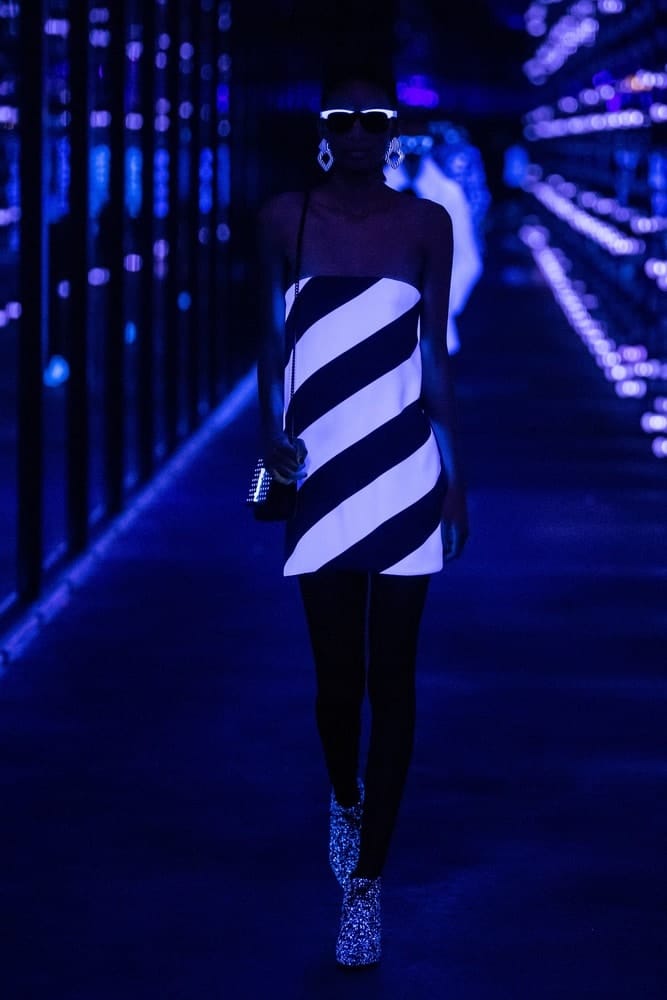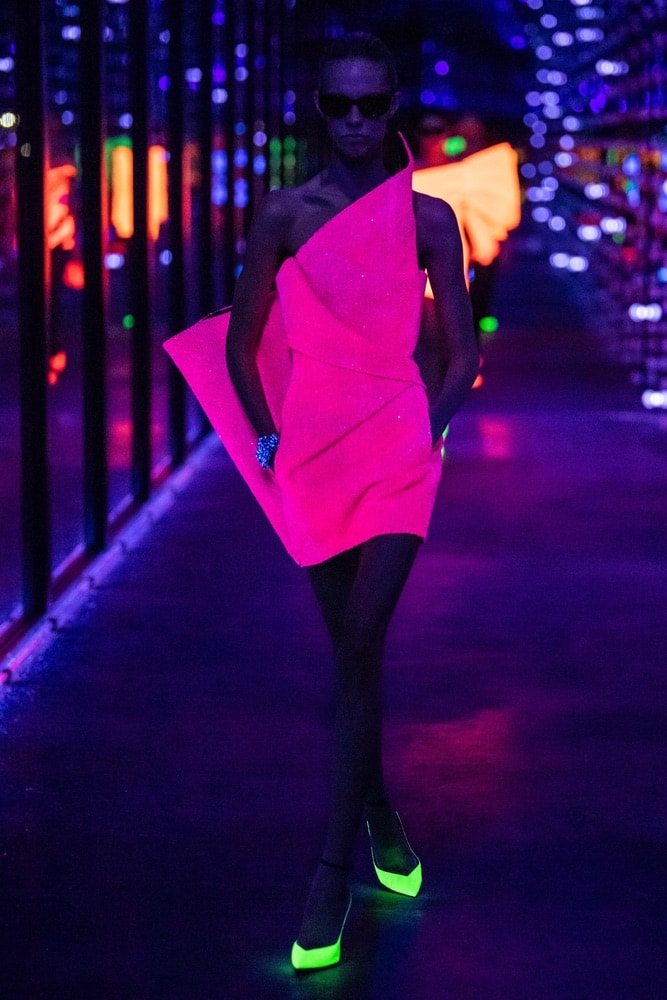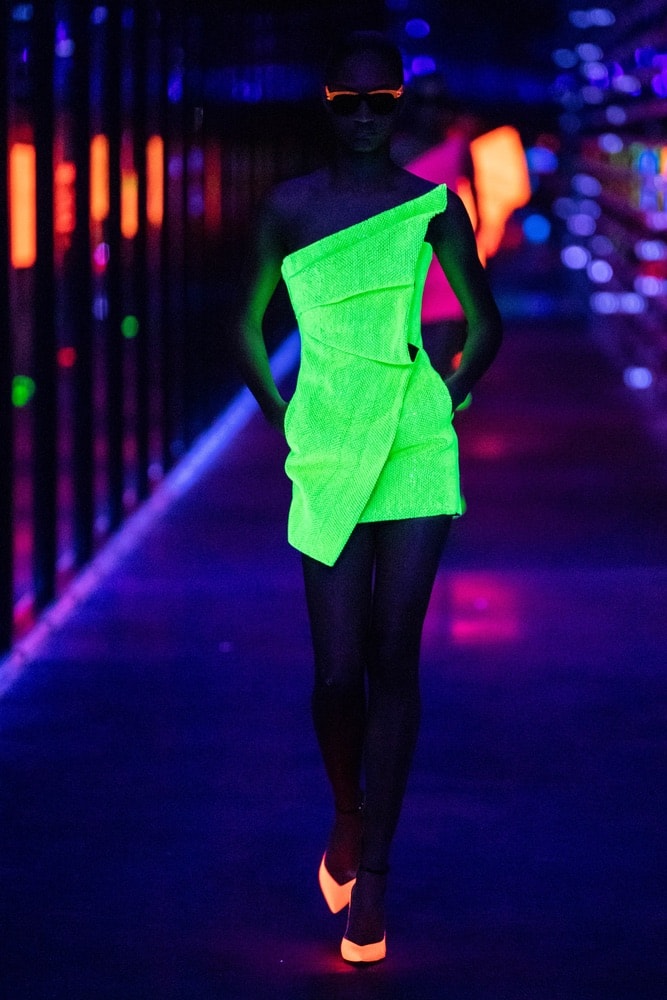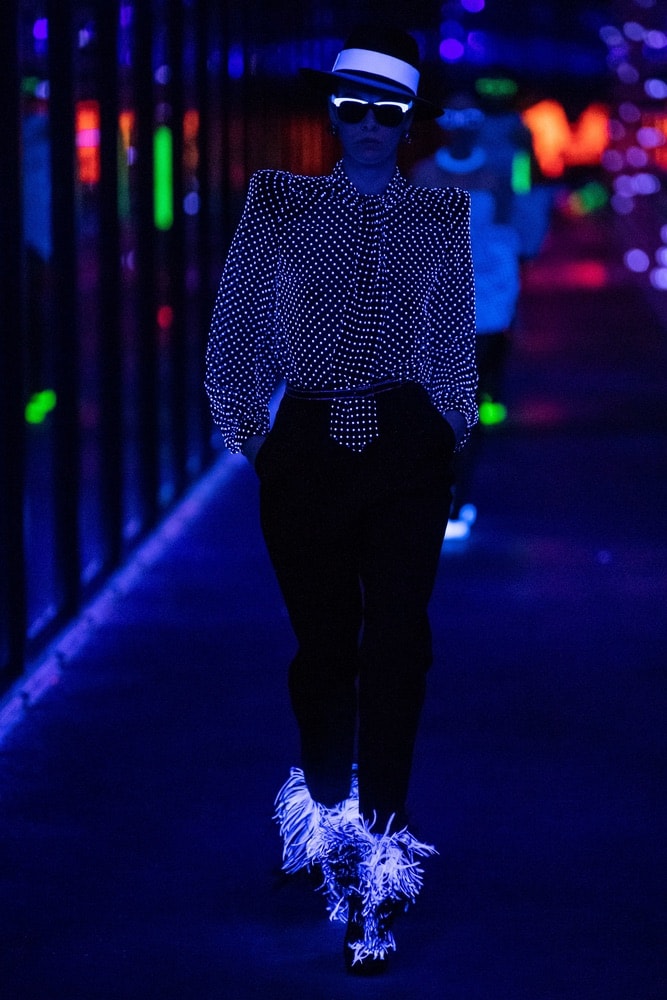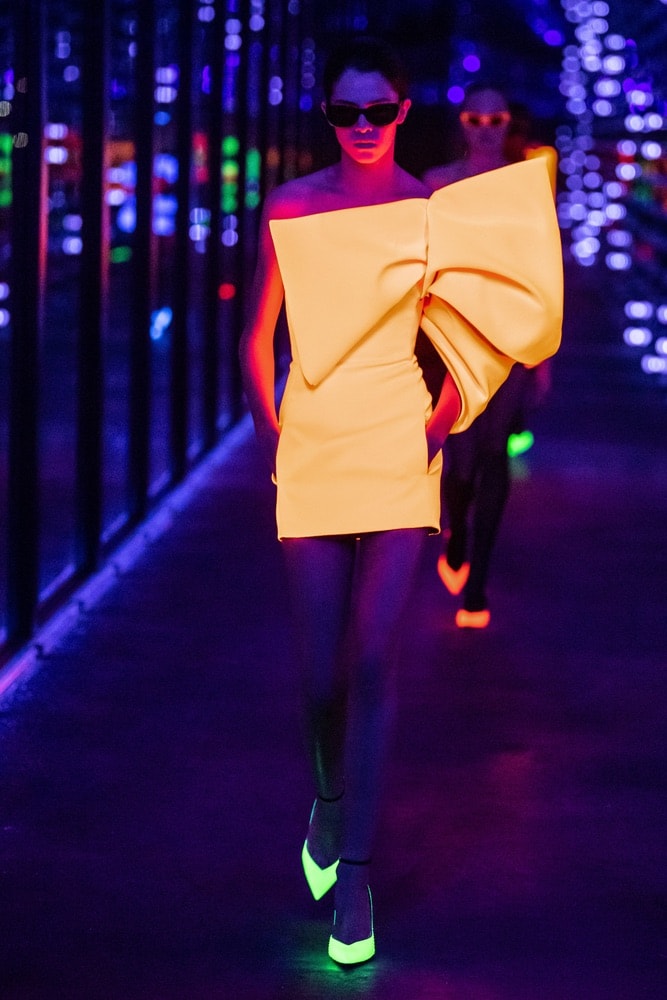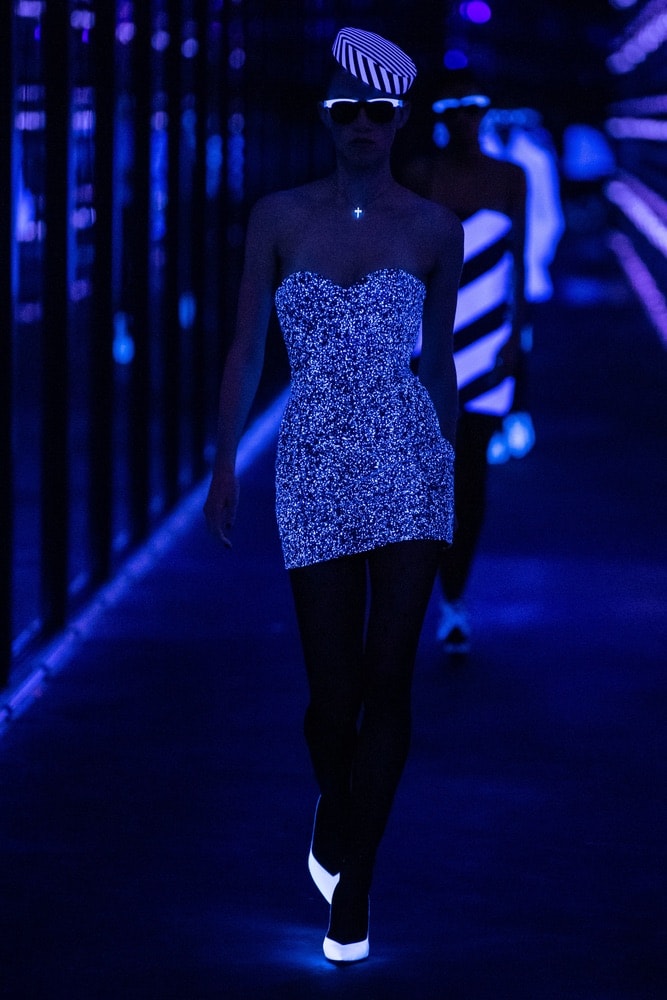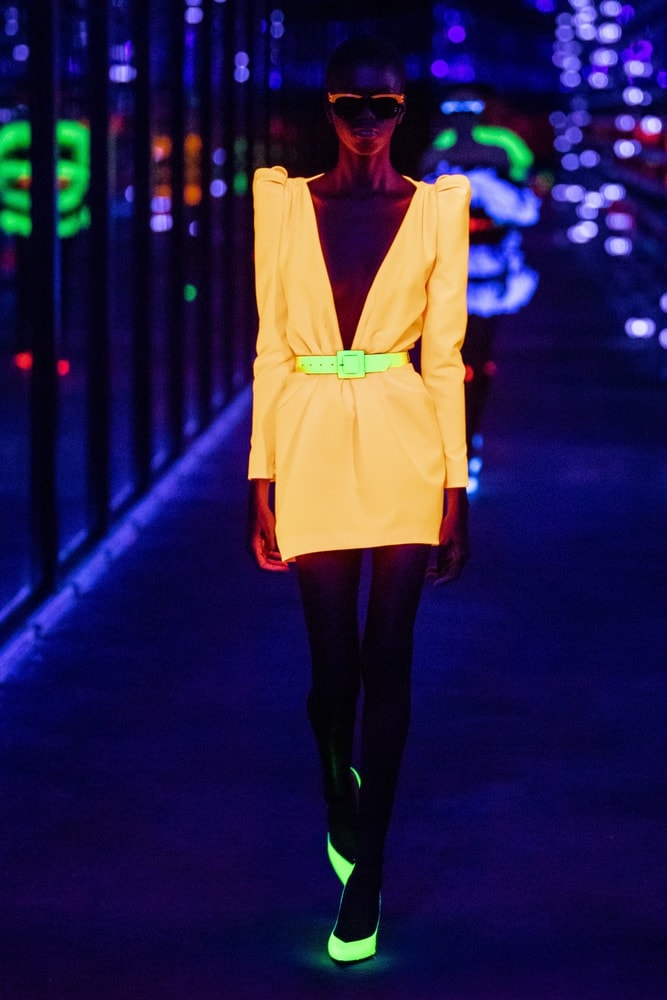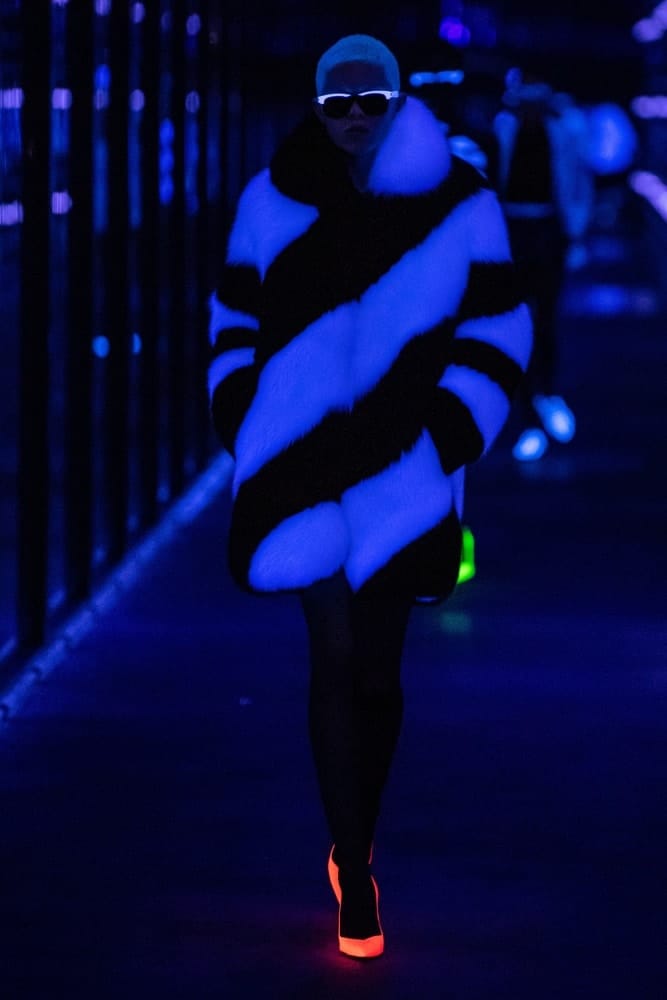 Come on, Barbie, let's go to the Moschino party! This show screams "Barbie Dream House" and makes the kid in us all jump for joy. It was in-your-face, but in the best way, as the models with their wild hair and loud outfits made this show stand out from other runways for FW19. The 2019 Met Gala theme was Camp, and to be honest, Moschino knows how to bring Camp as few others can do. Some outfits on this runway don't quite make sense (a TV dinner cloak and a toothpaste purse?), but this is the point—this type of campy style is hard to define, but we feel that Moschino does an excellent job portraying it and making it fun for everyone!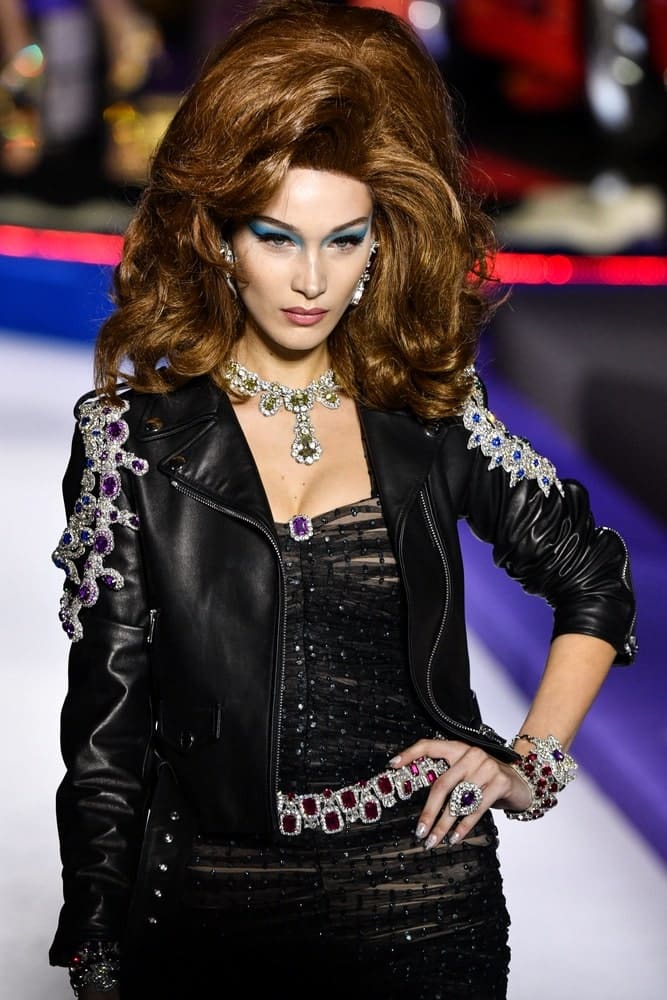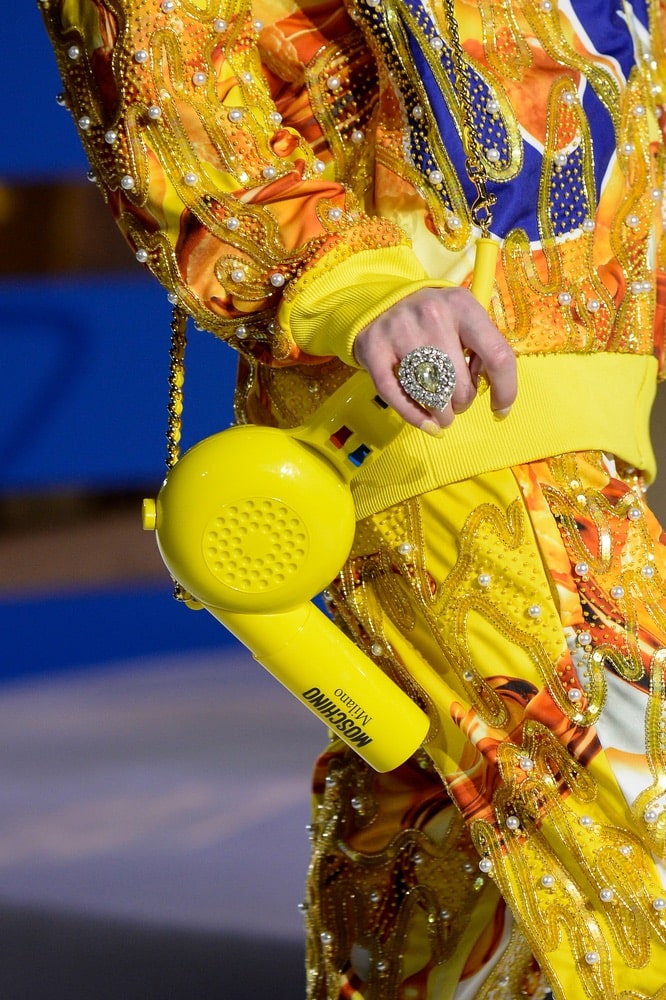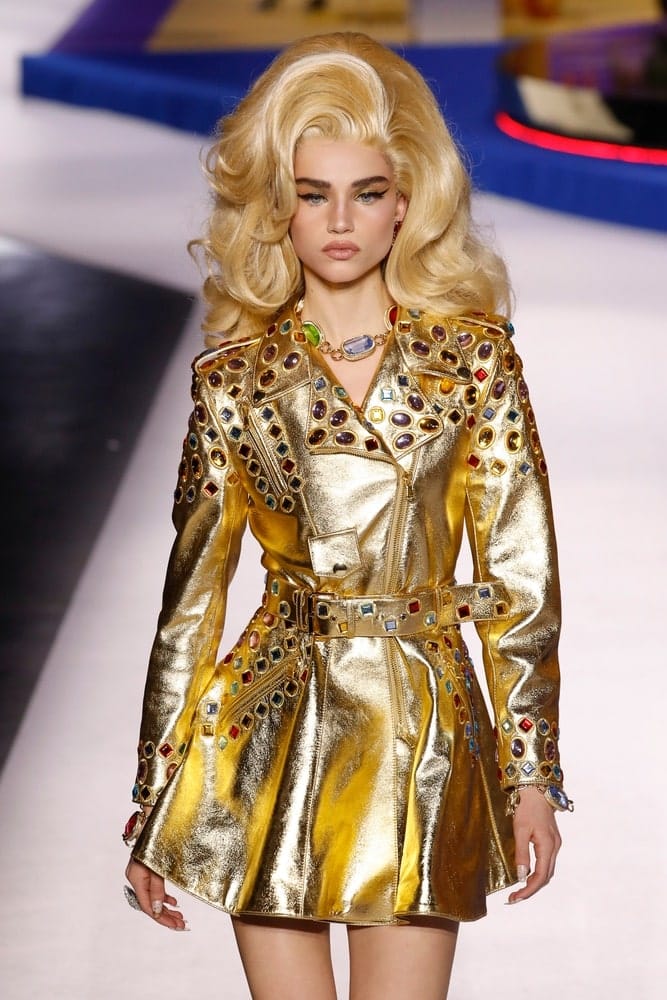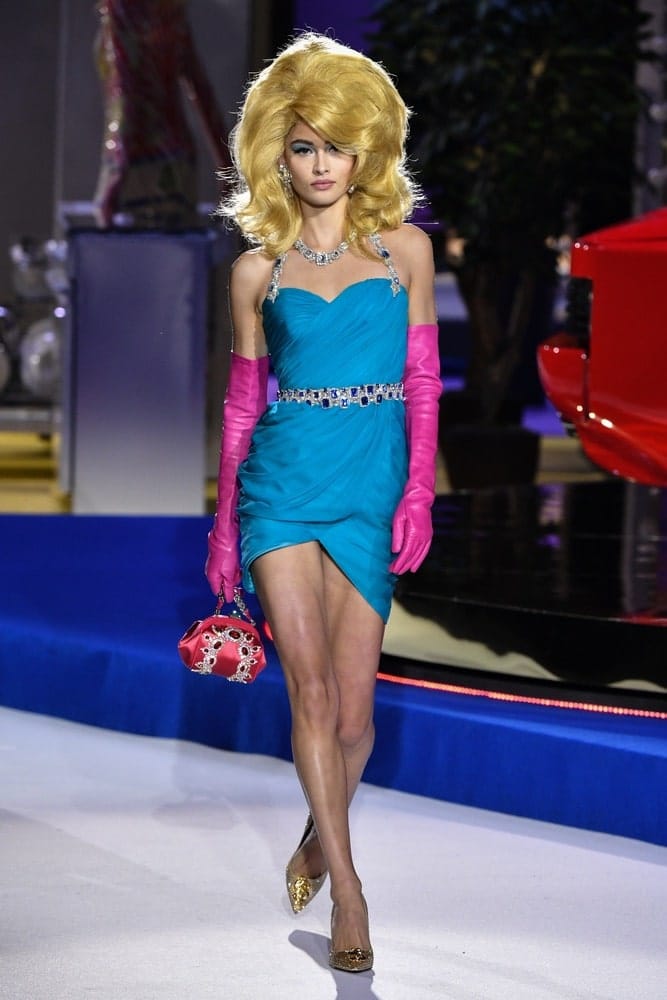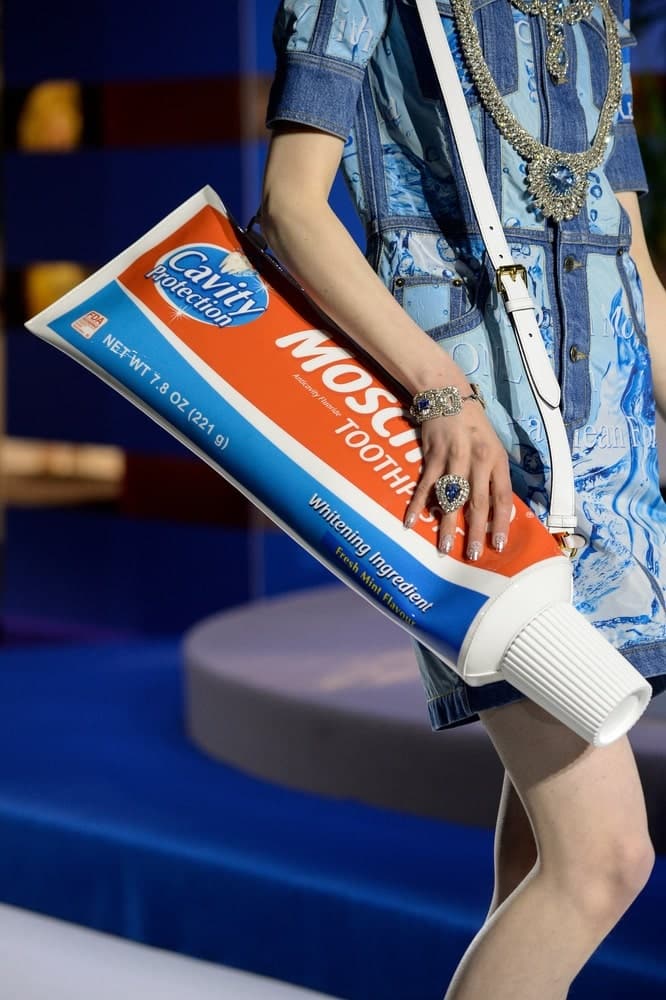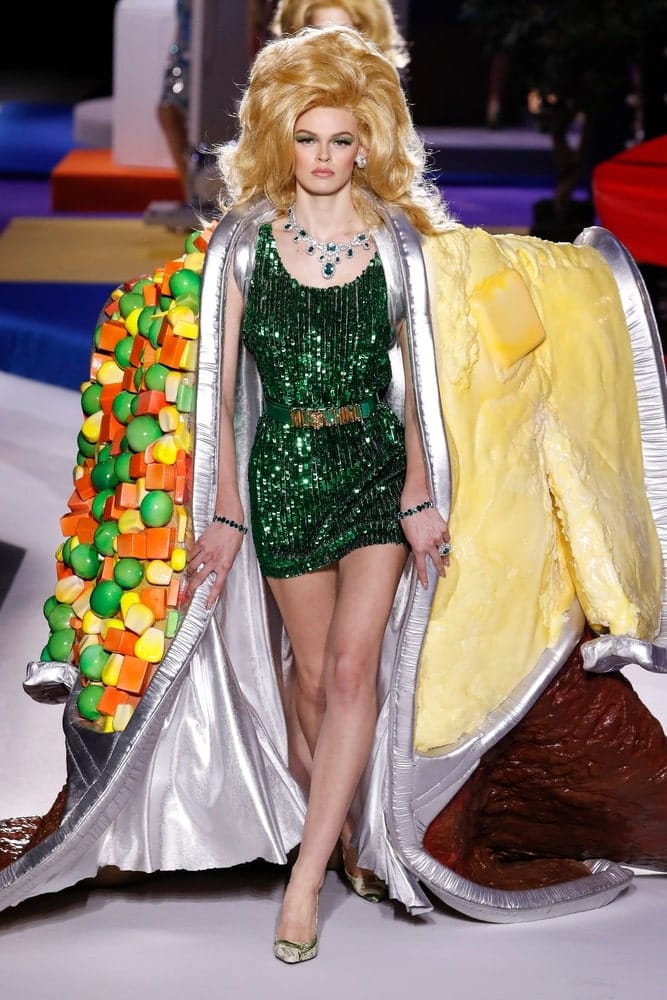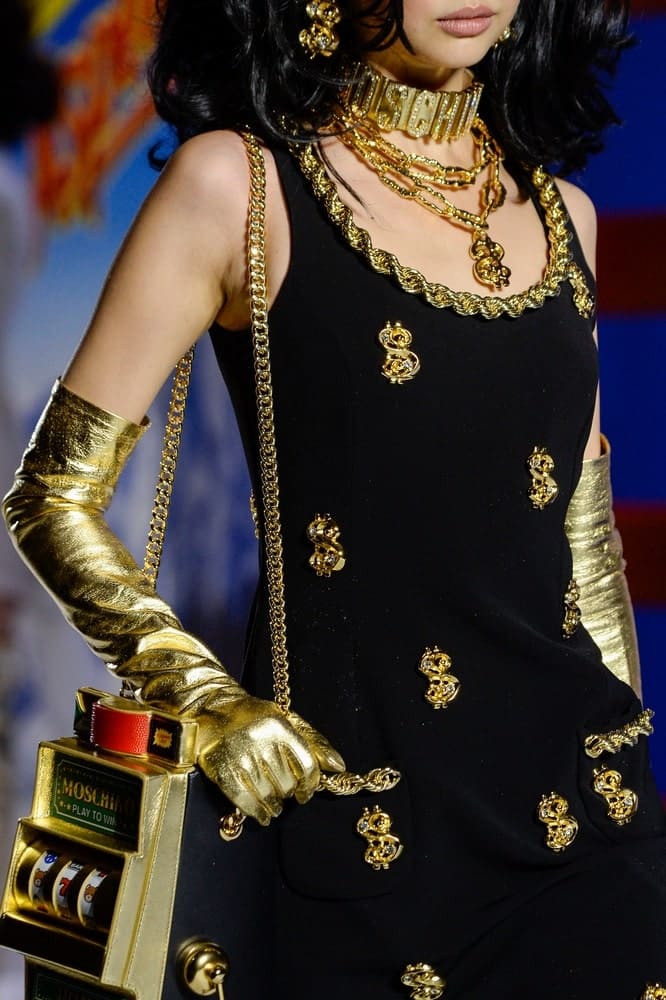 Fendi honored the late Karl Lagerfeld and his signature style by including his signature white stiff collar in this fall collection. This collar was a statement of his and Fendi did an outstanding job portraying the timeless taste of its former creative director. For the FW19 show, the use of their double "F" logo was scattered throughout in accessories and more. This was also a tribute to Lagerfeld, who invented the double "F" logo for Fendi in 1981.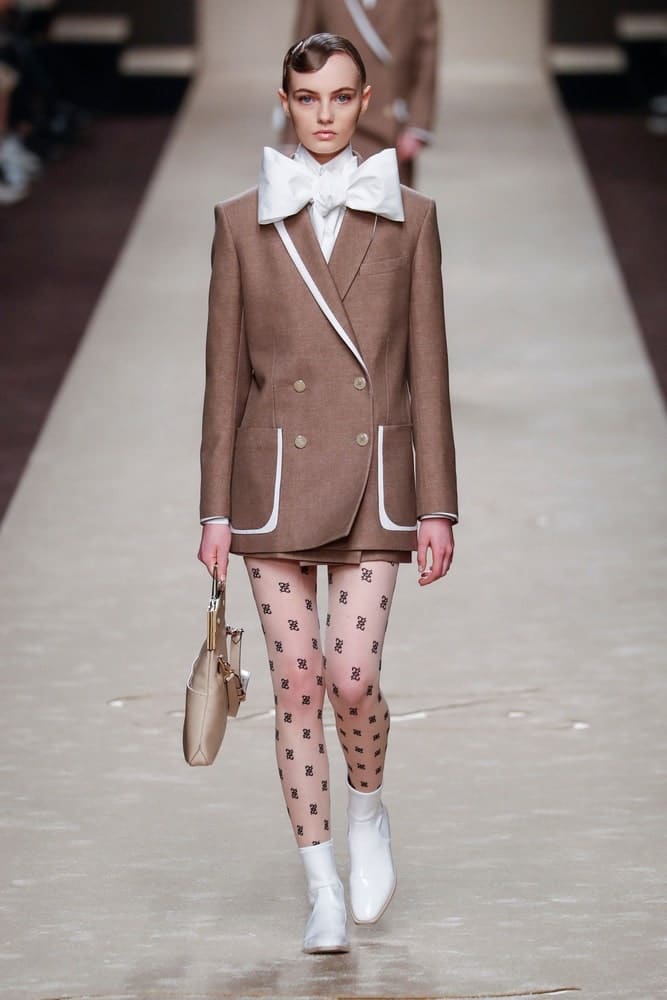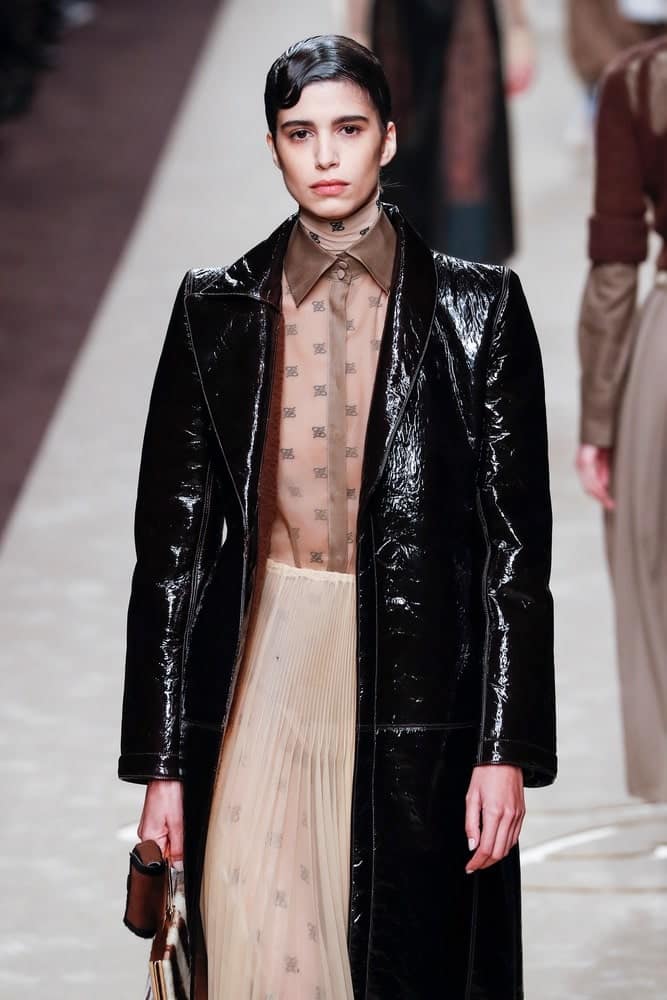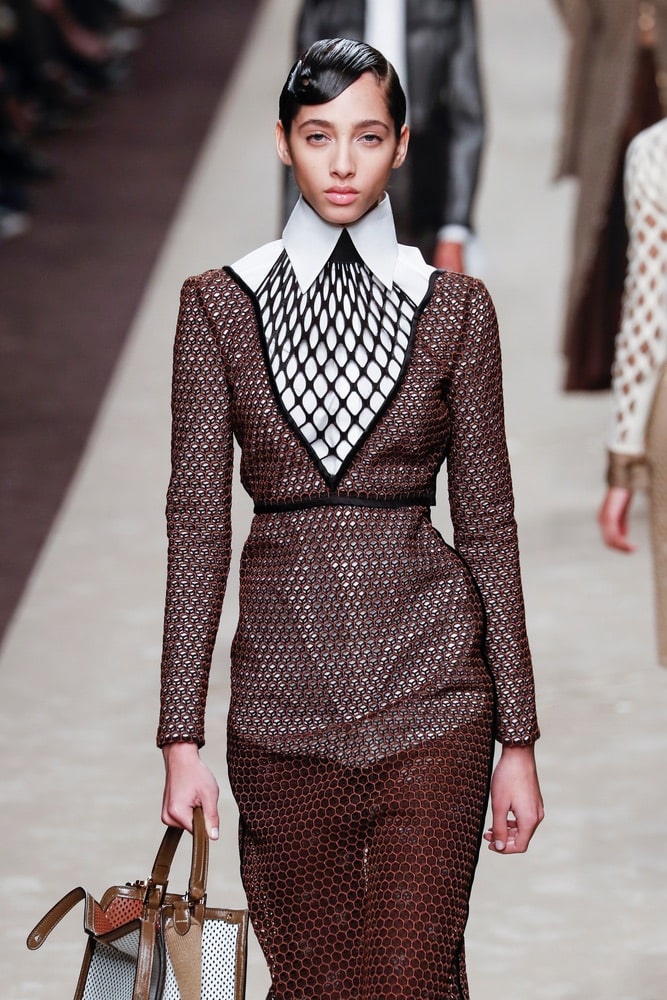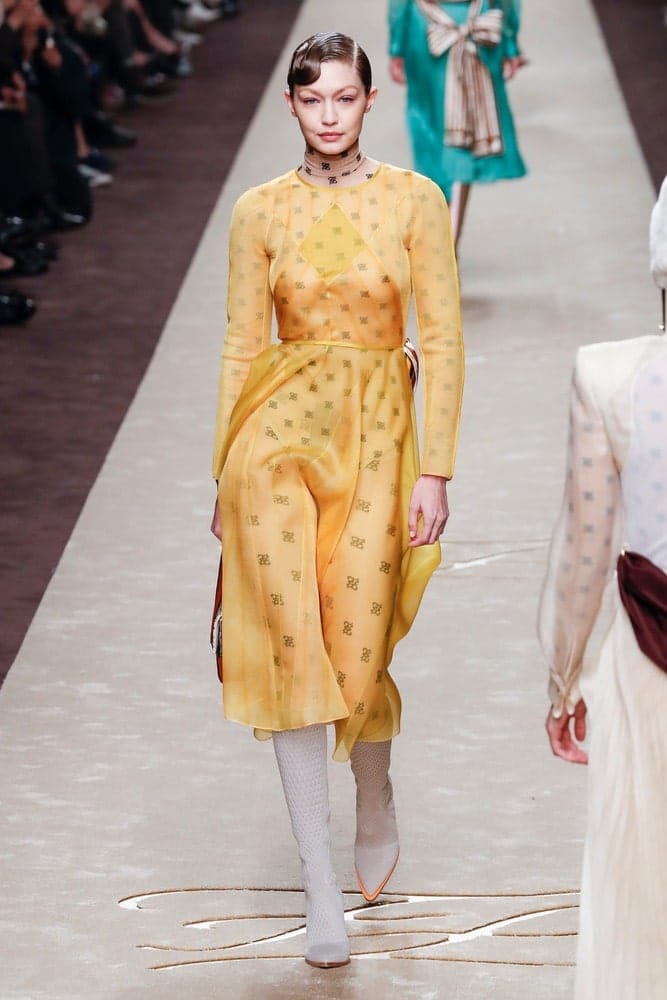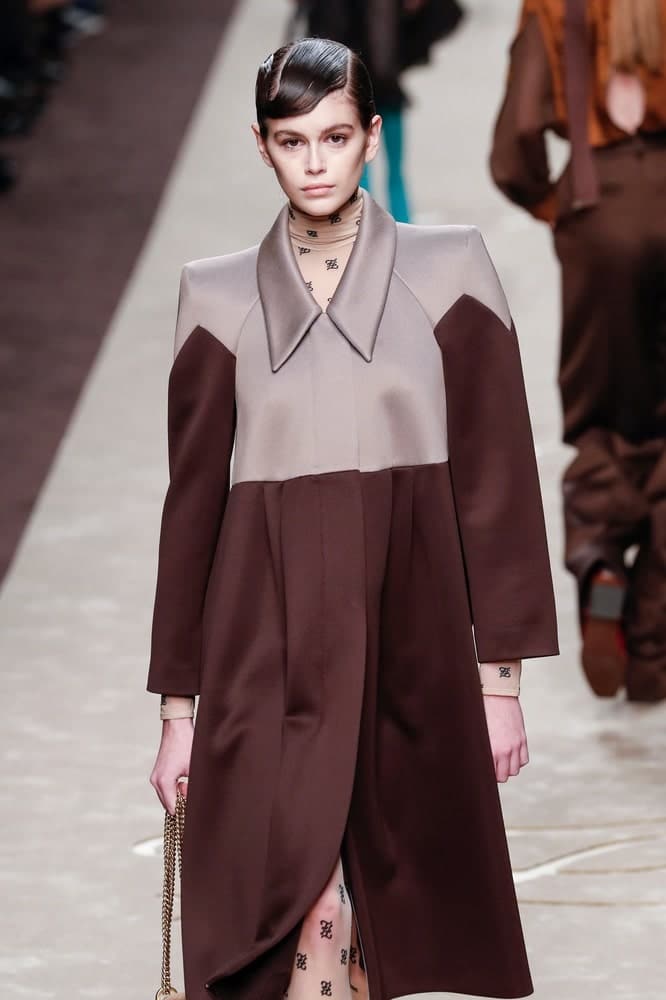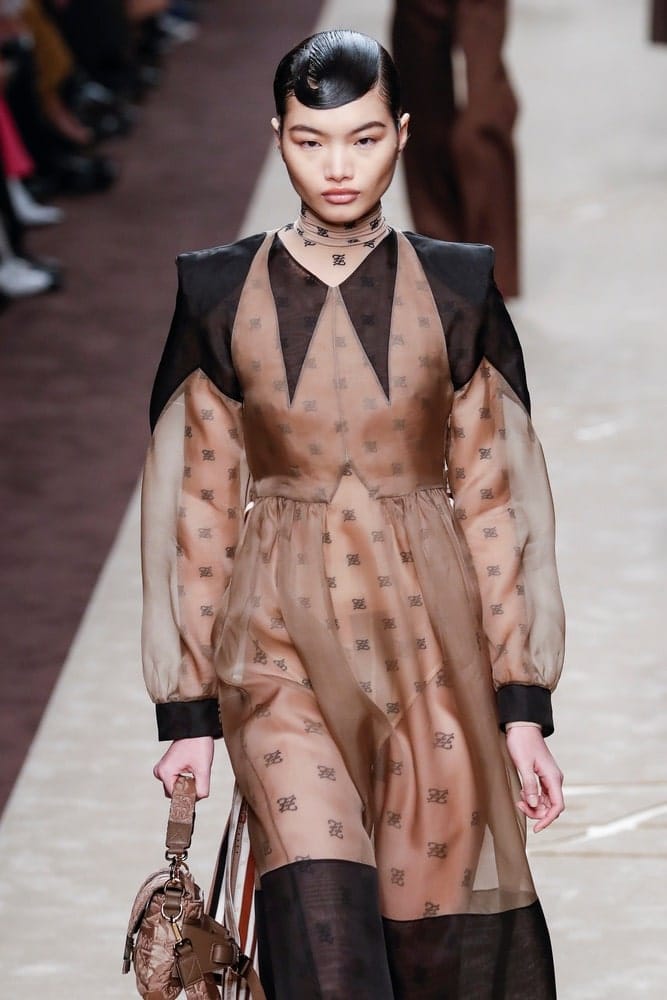 So, can you feel the cool breeze yet? It'll be time to layer up your favorite fall/winter looks before you know it, so we hope you've found some inspiration. Let us know what your favorites are!
---