Our Favorite Looks from the Fall/Winter 2019 Couture Runway
---
August 5, 2019
Breaking news—there are fresh couture looks straight off the runway. The fall/winter couture runway shows wrapped up last month, and they're amazing! It is so exciting to see all the different takes on this year's couture, where each look represents artistry in motion. Trends this year ranged from Greek goddess vibes to 1970s mom looks—it might seem crazy, but it's true! Check out a few shows that we fell in love with this season:
The Trendsetter—Armani is forecasting all the new and rising color trends. From pastel feathers to pistachio green gowns—what a combo!—Armani had so many different elements in this show. There were see-through pieces, gowns with tiers on tiers, and a plethora of beaded accents.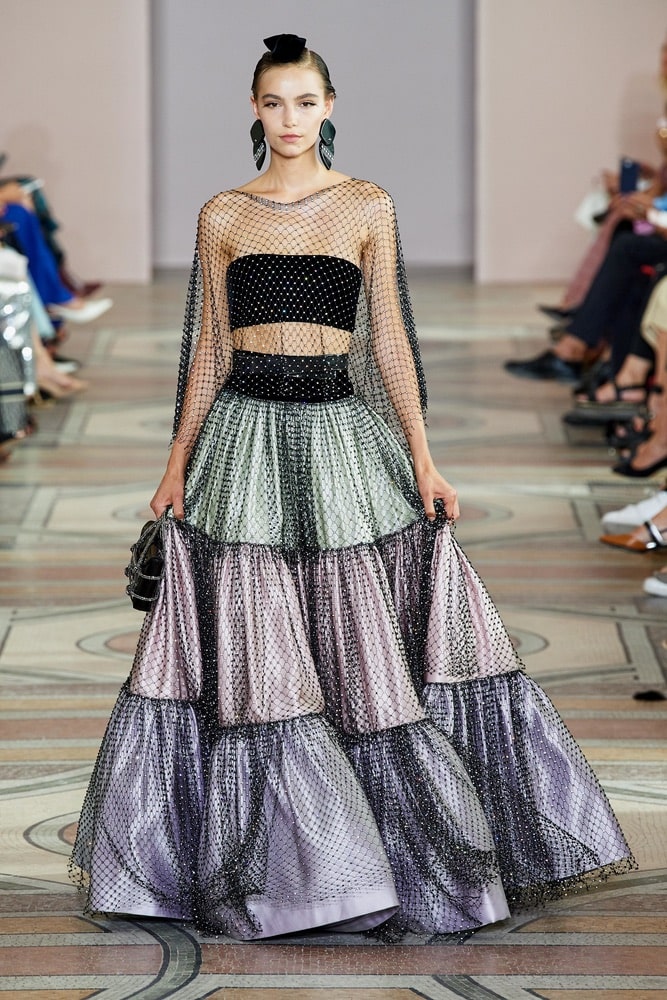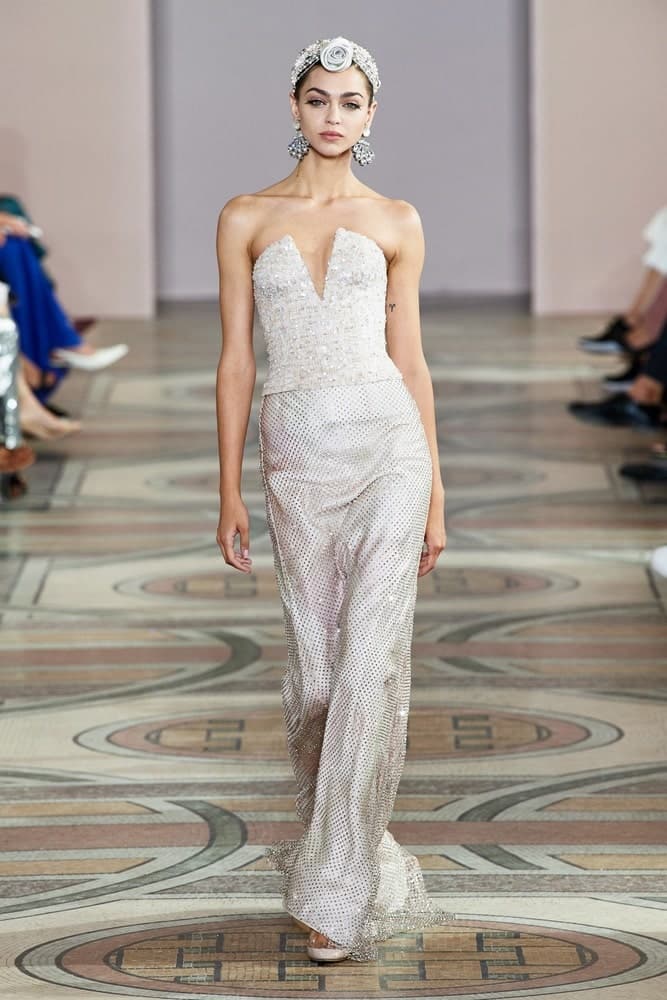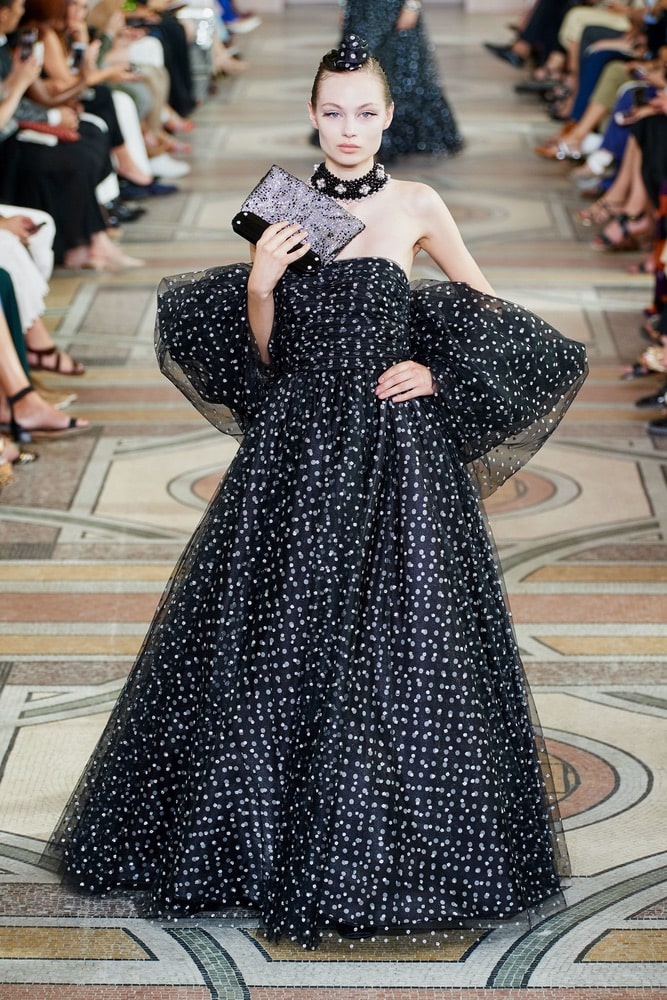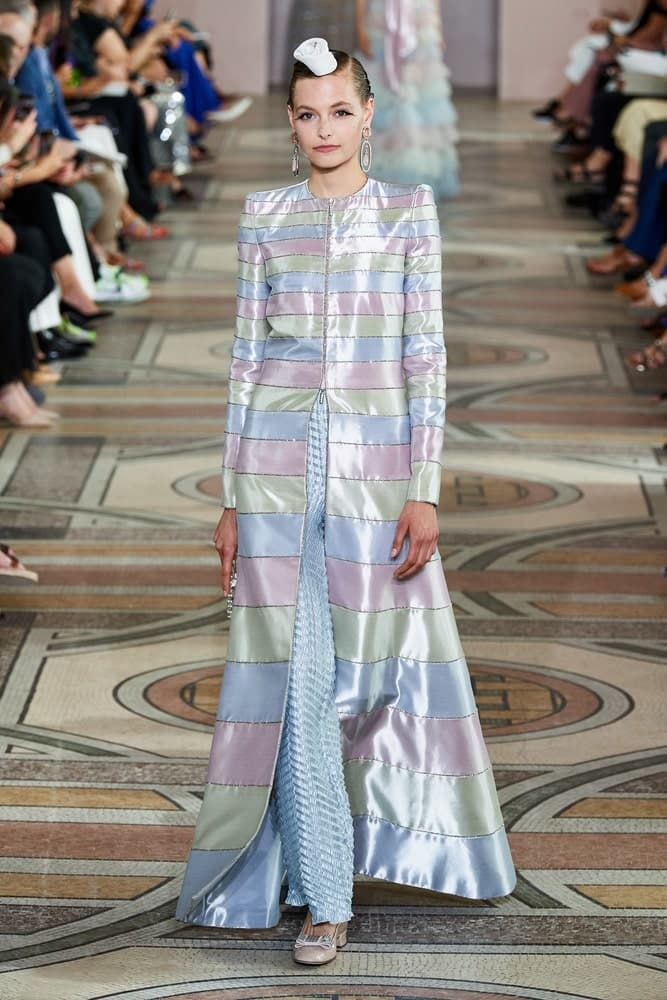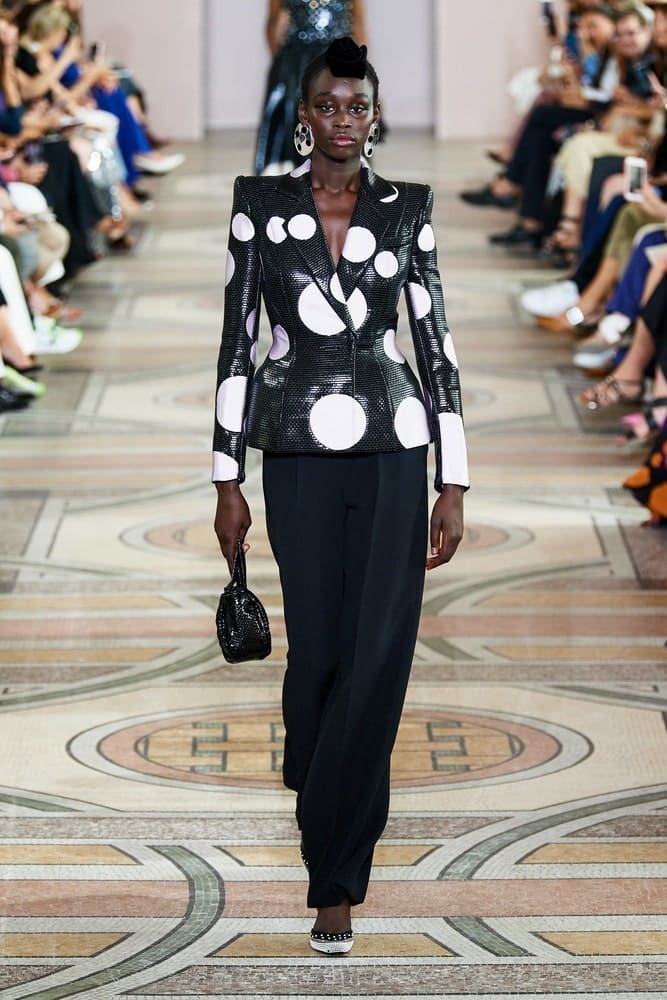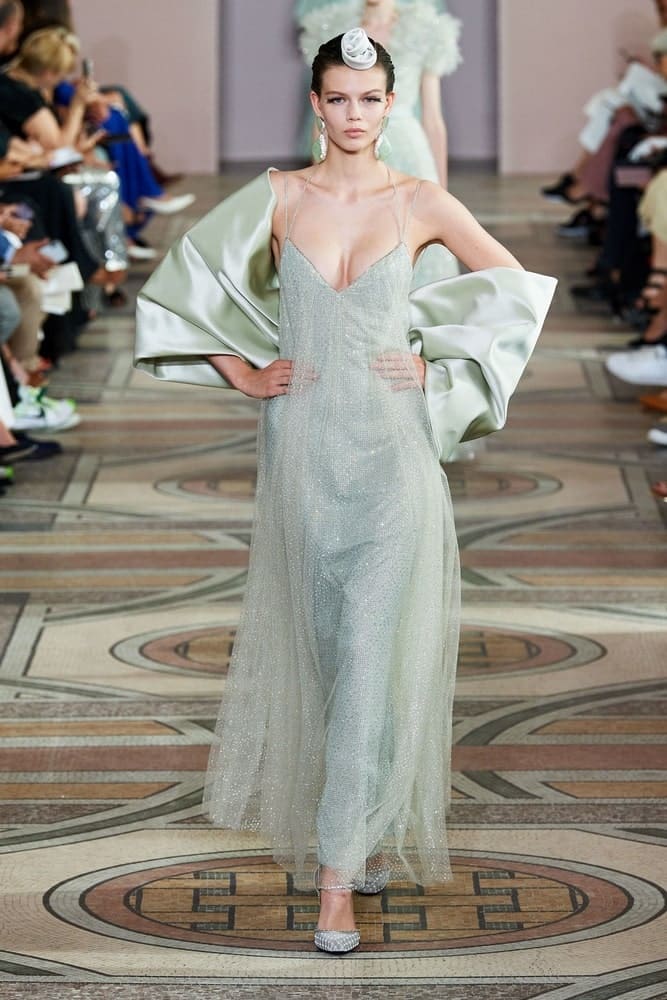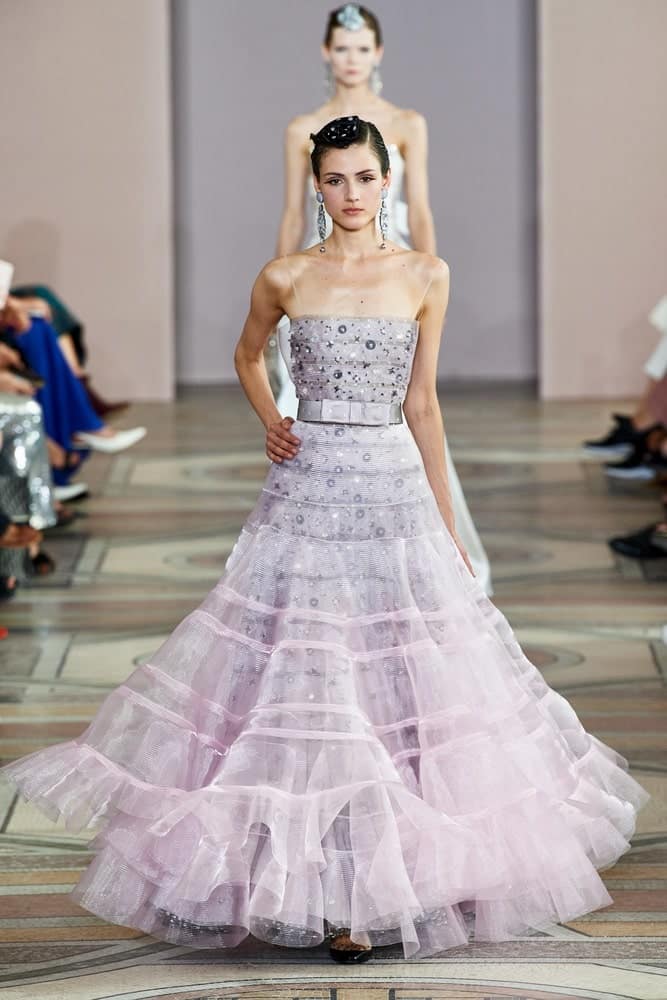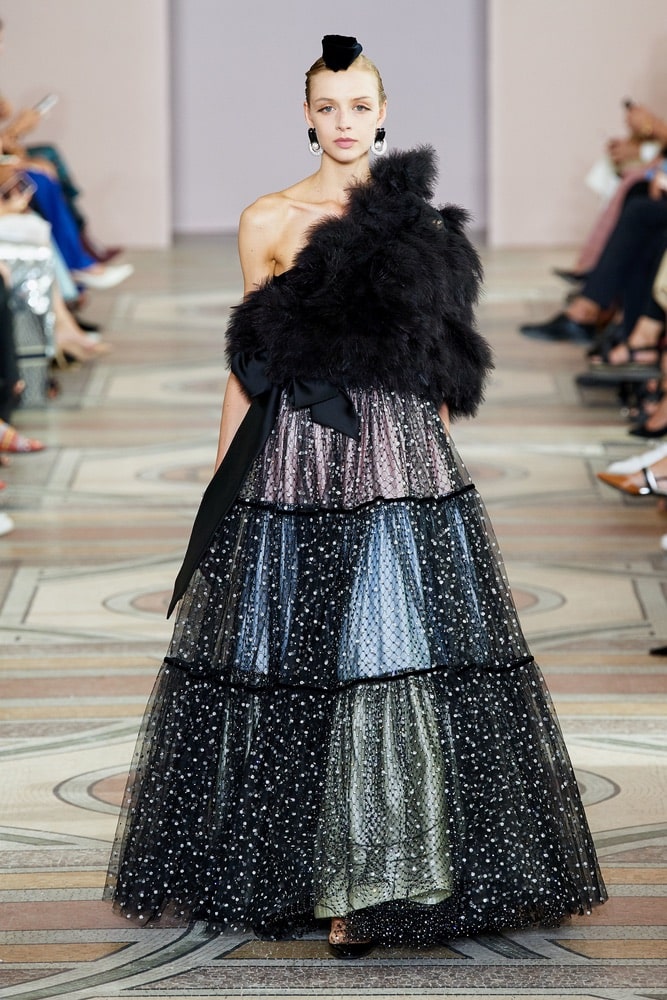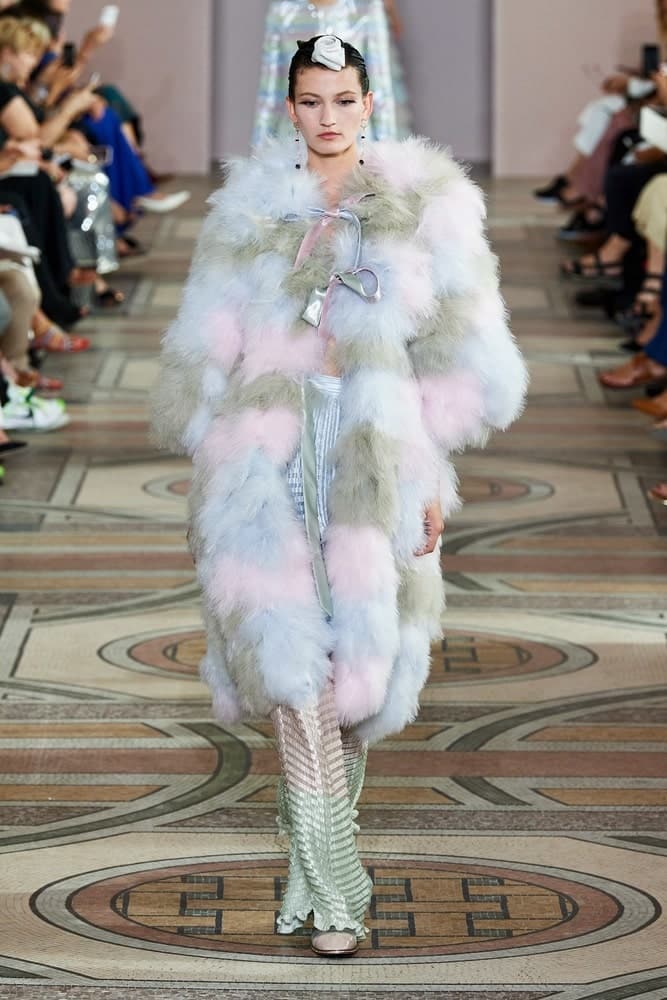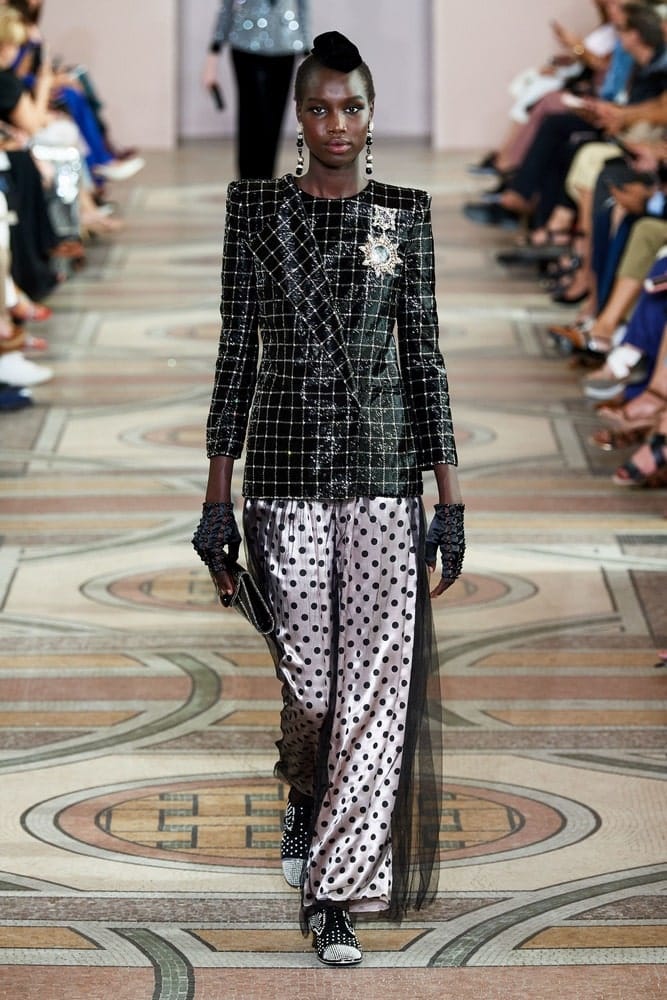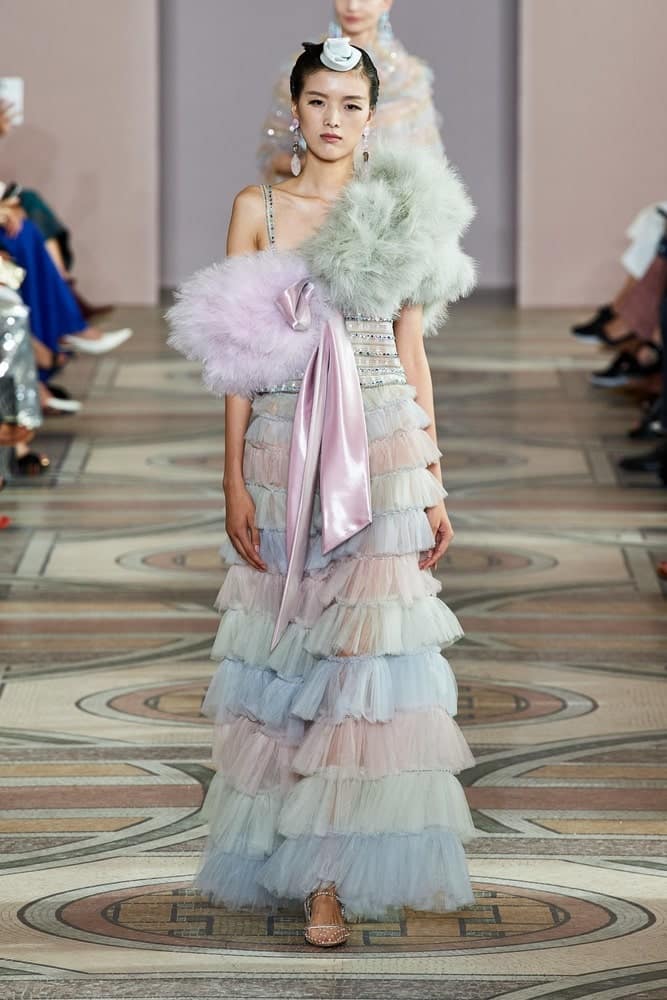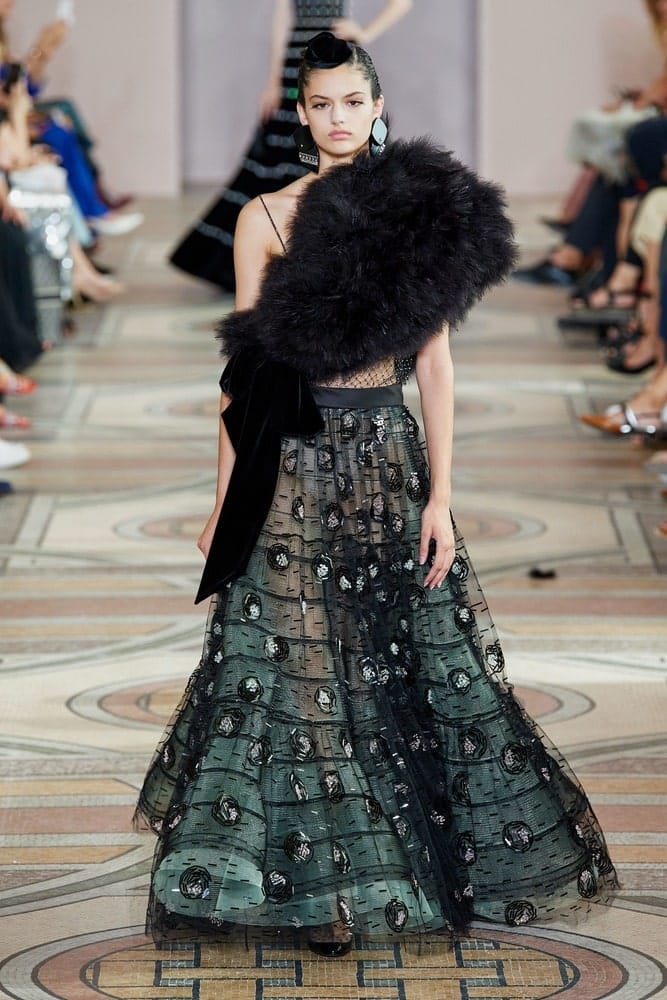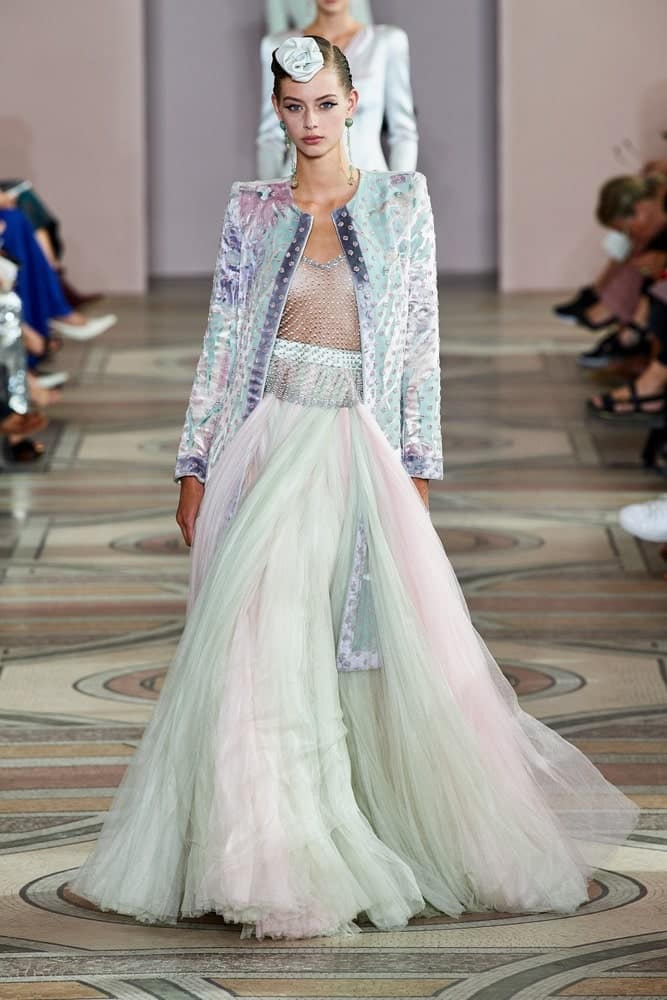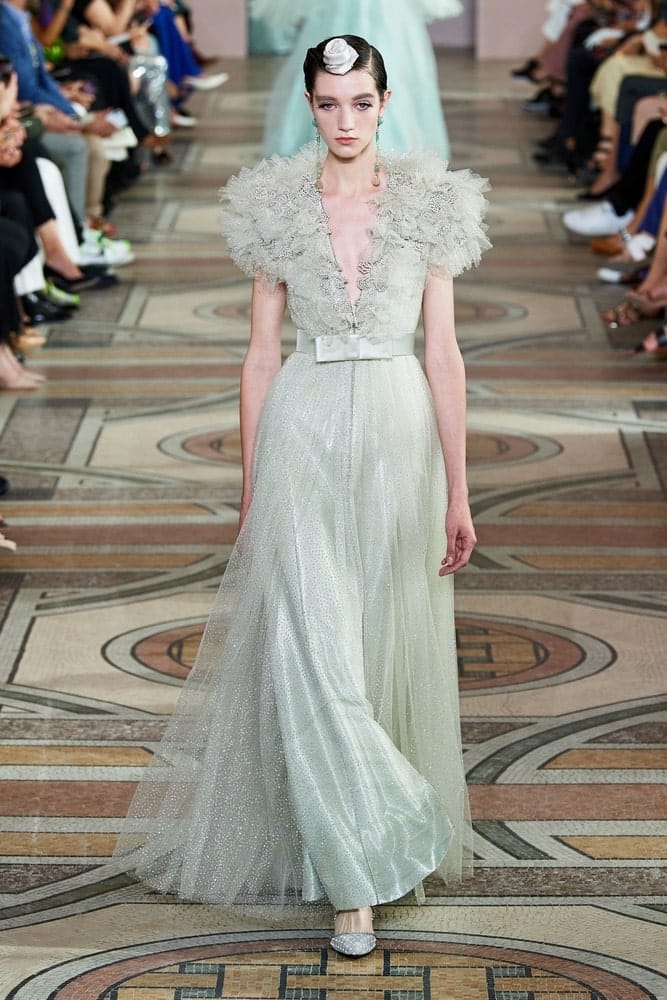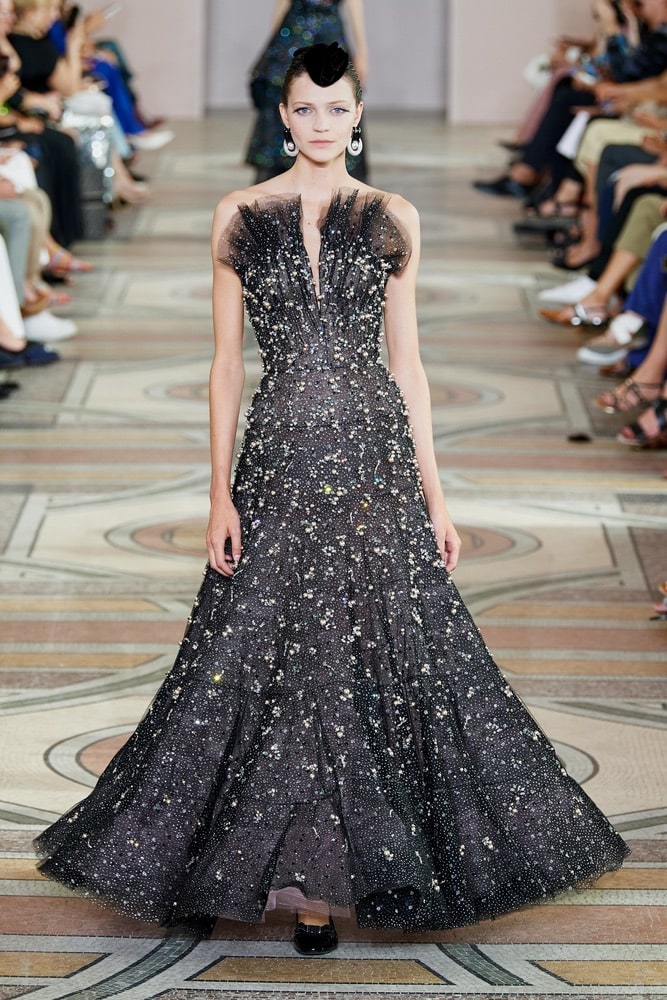 That '70s Show—What a groovy show! Fendi gave us '70s in the best way. This show screamed retro, from all the wigs that reflected the infamous pageboy haircut to the brand's notorious oversized brown specs. Trends of the '80s and '90s are alive and well, so it's only fitting that the '70s make an appearance. Far out, Fendi!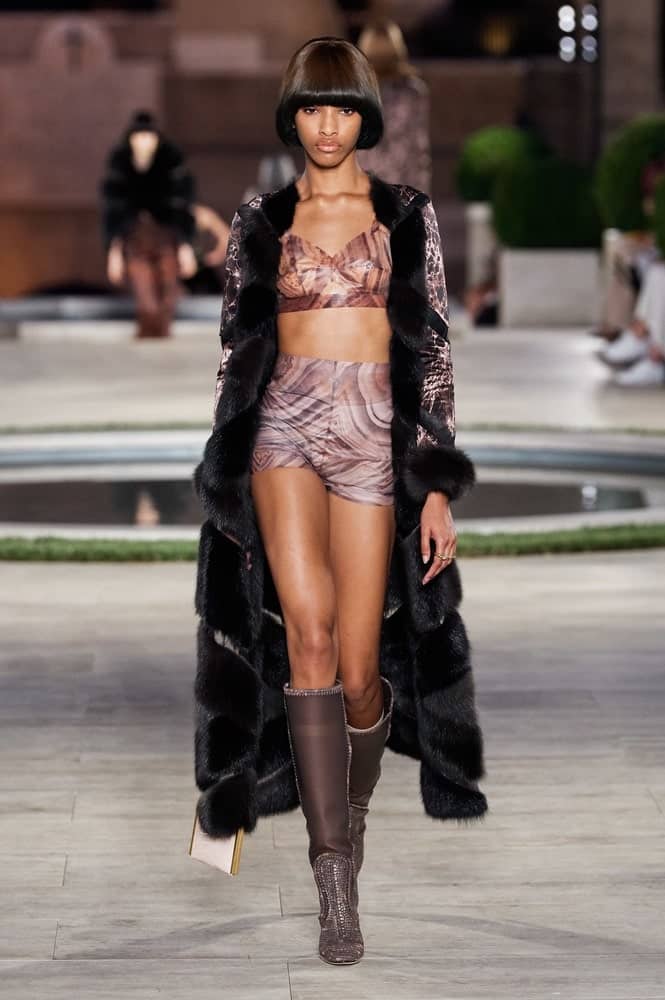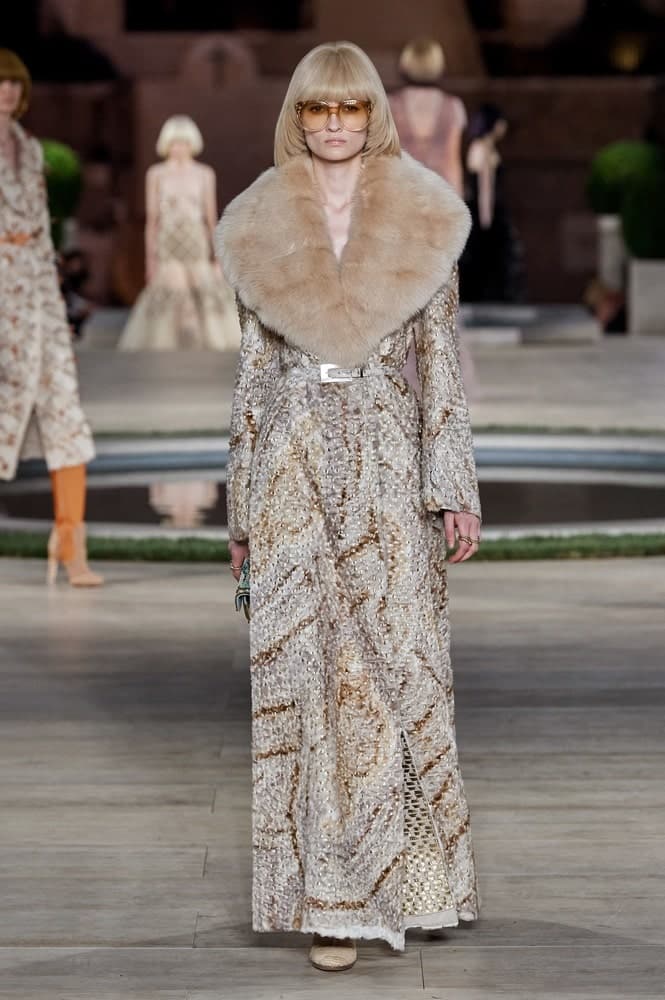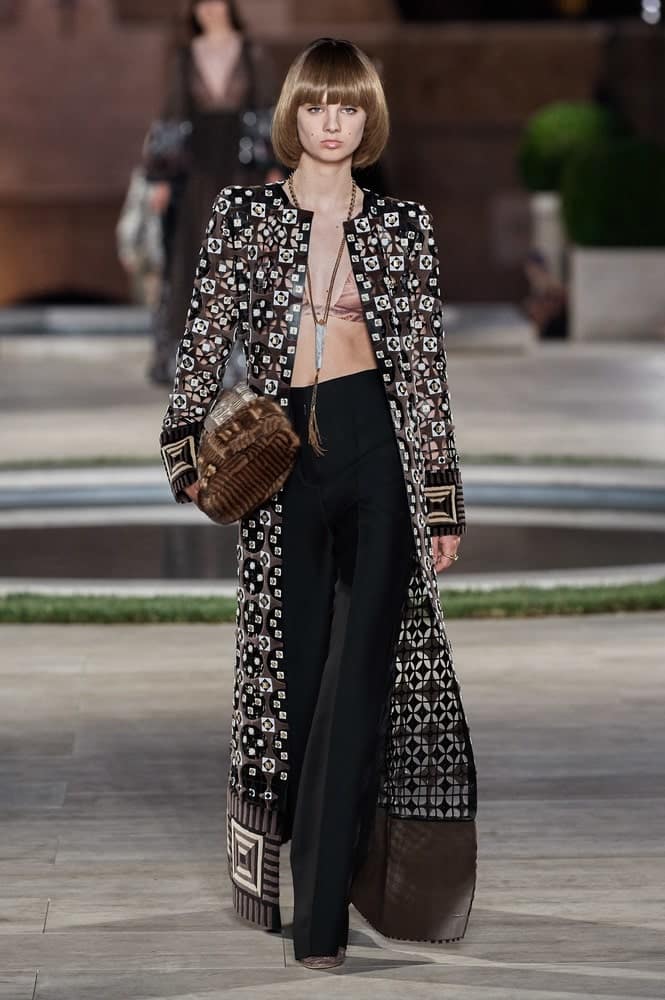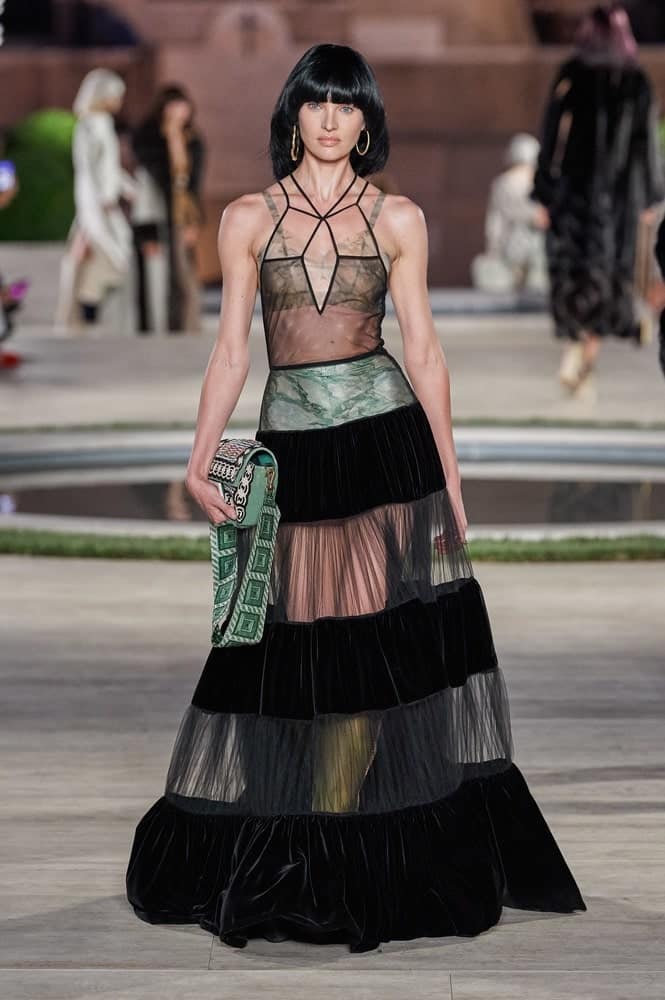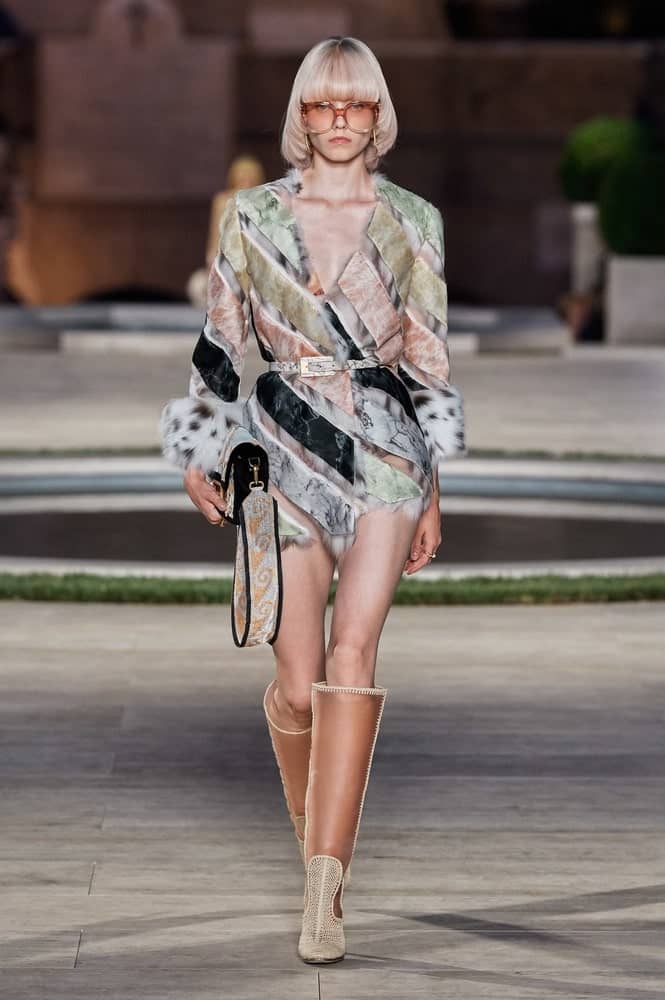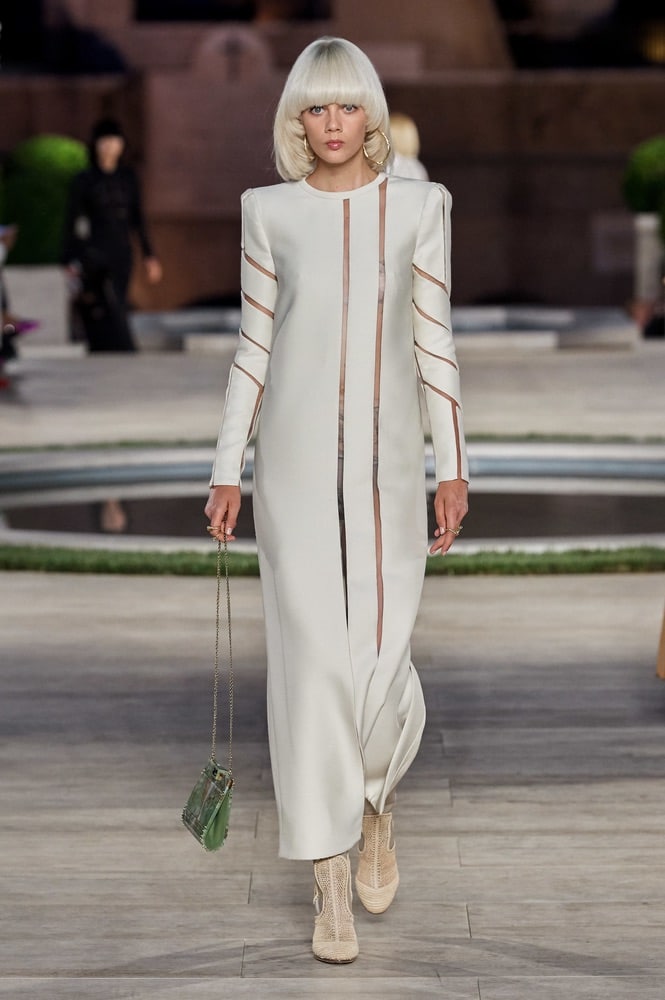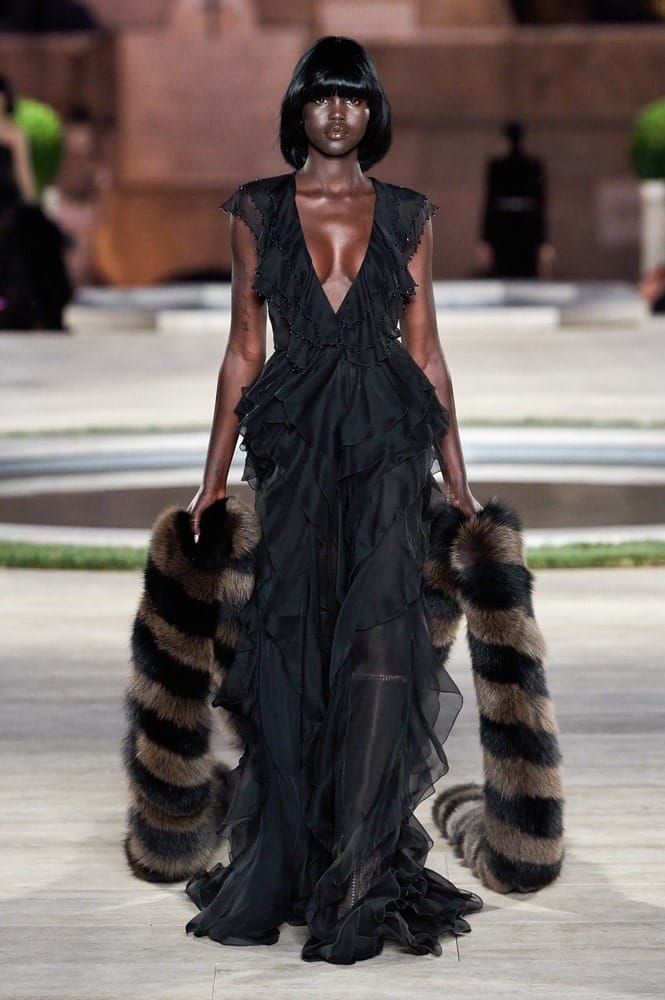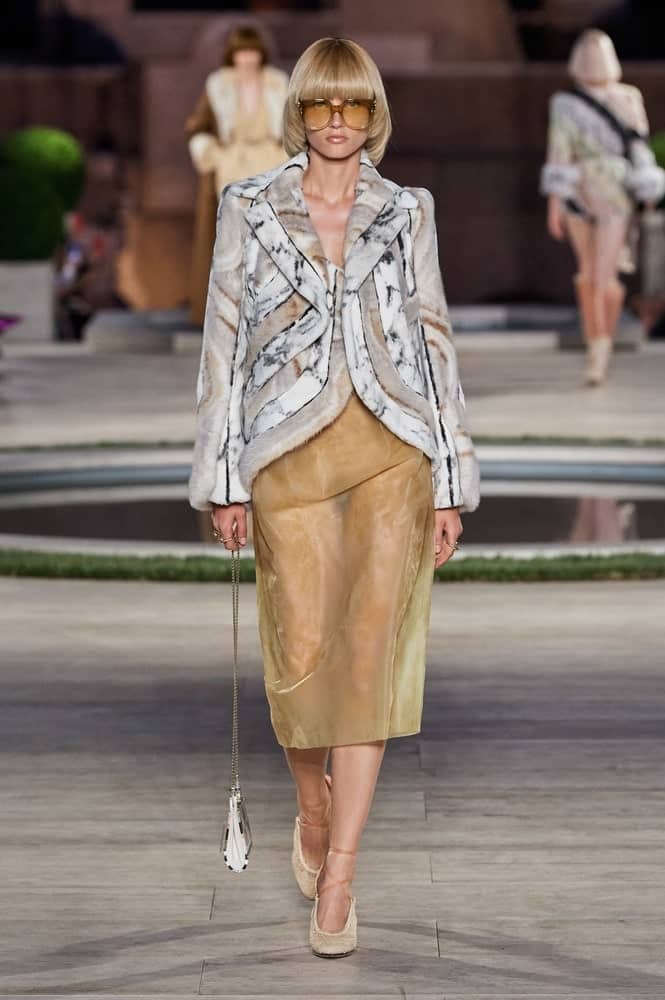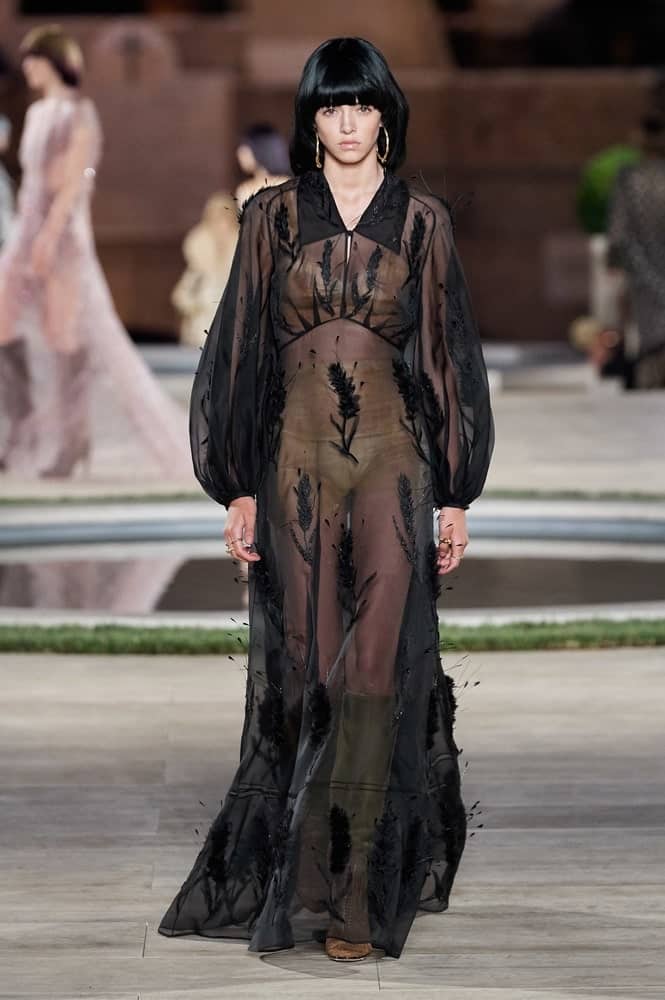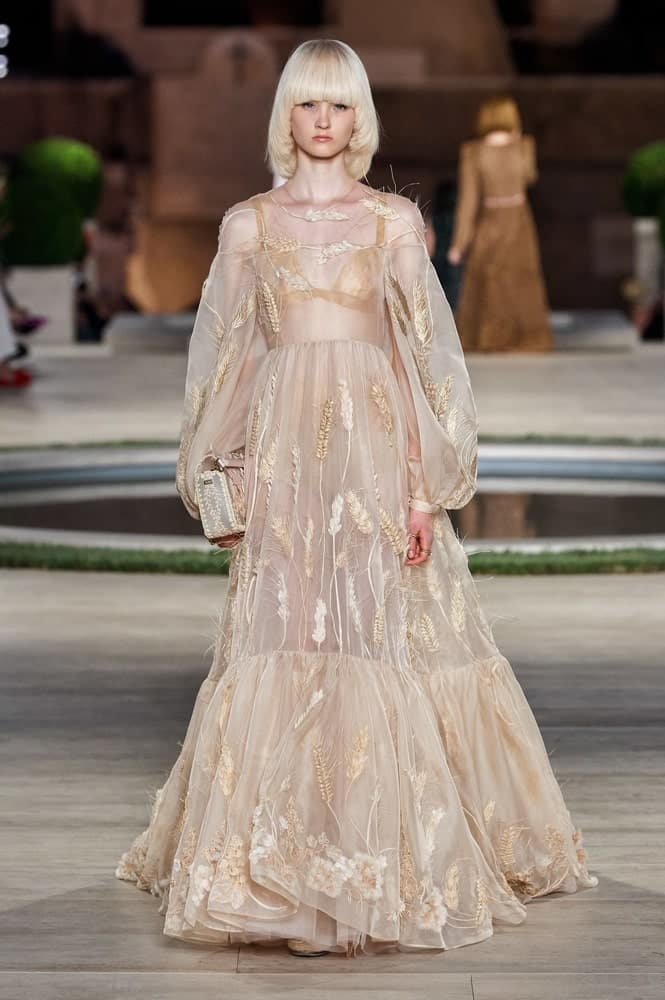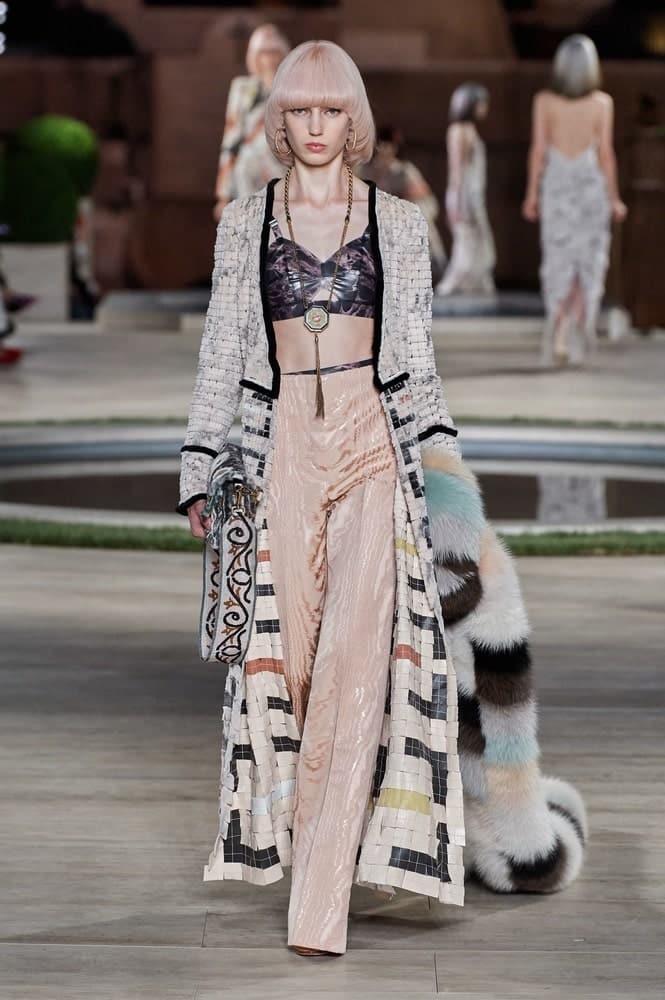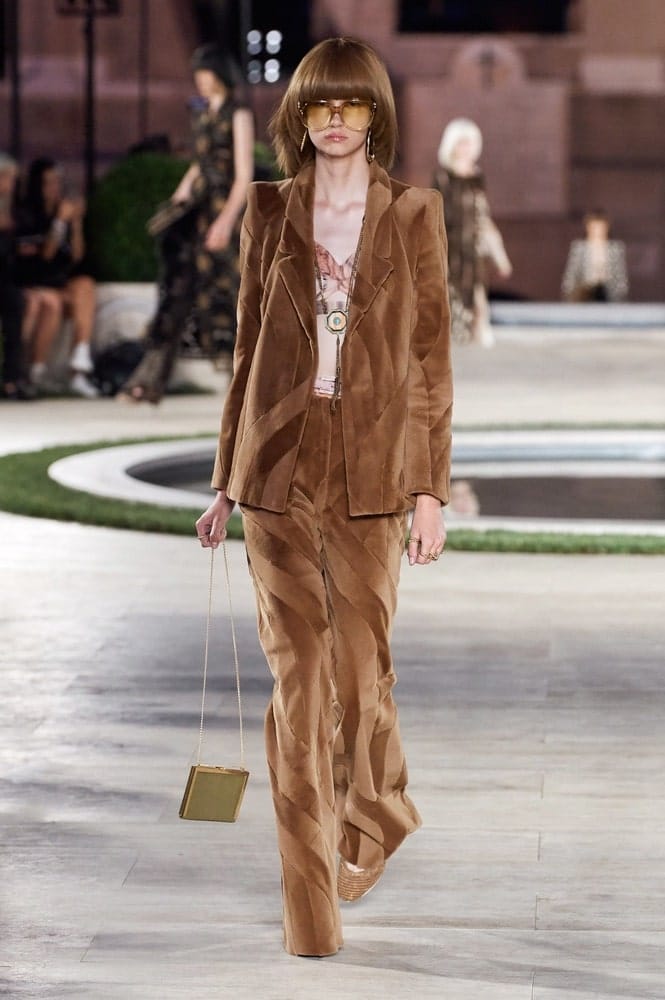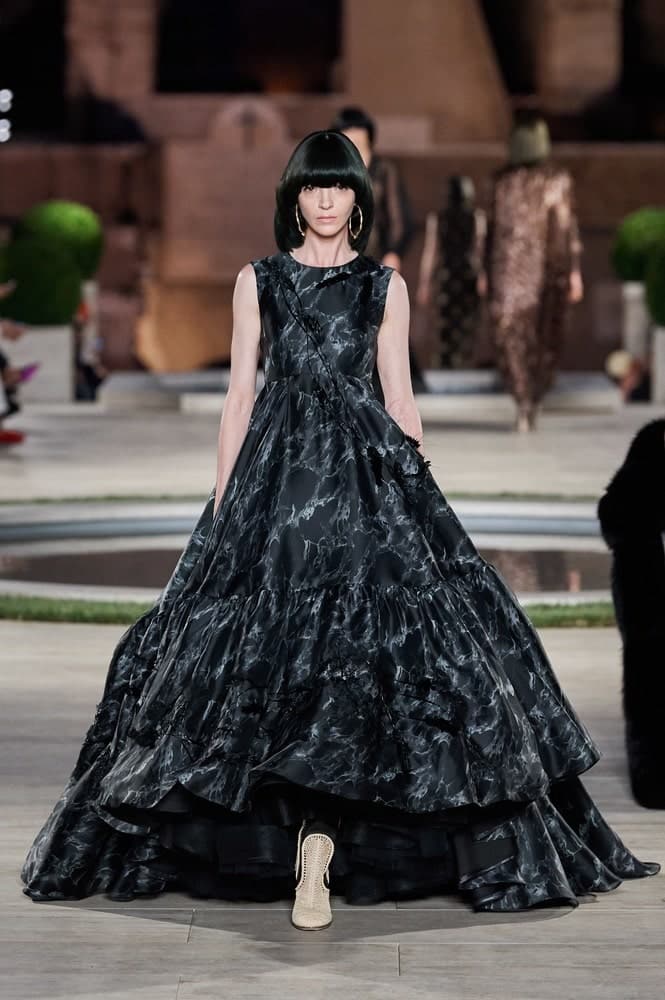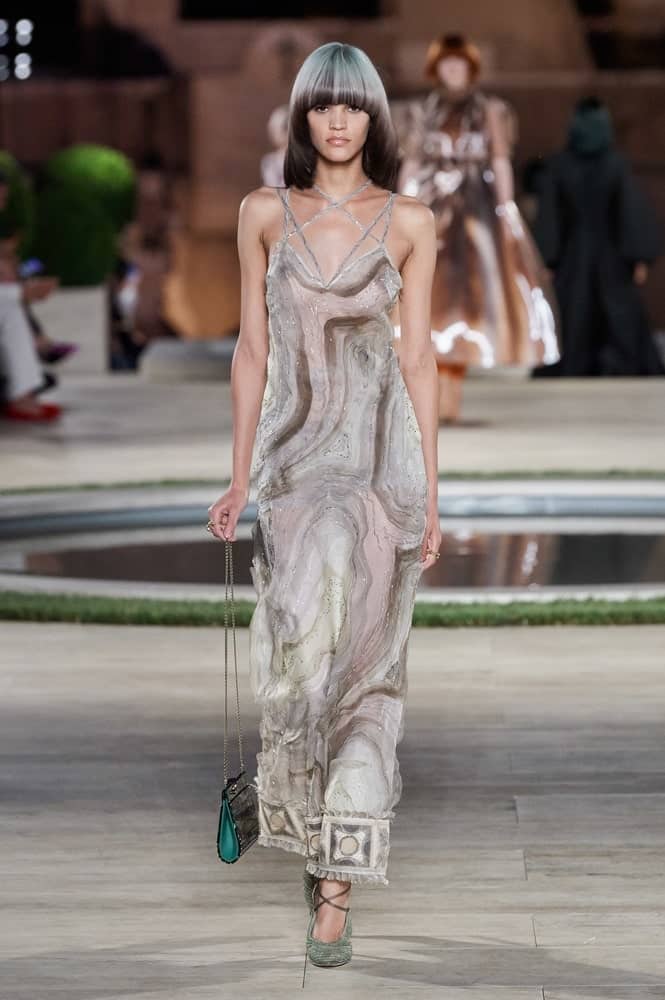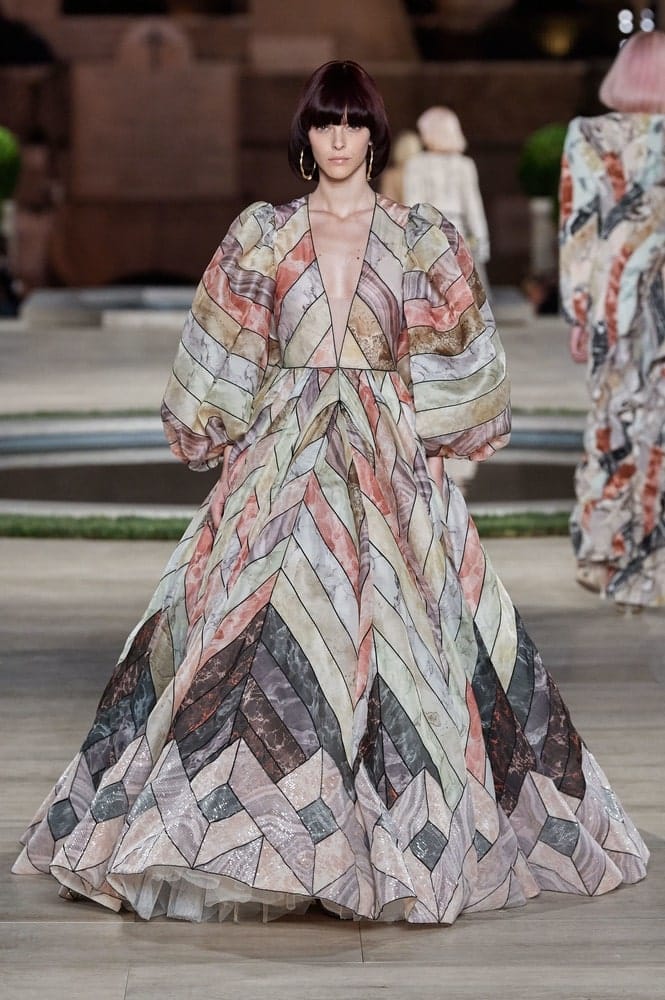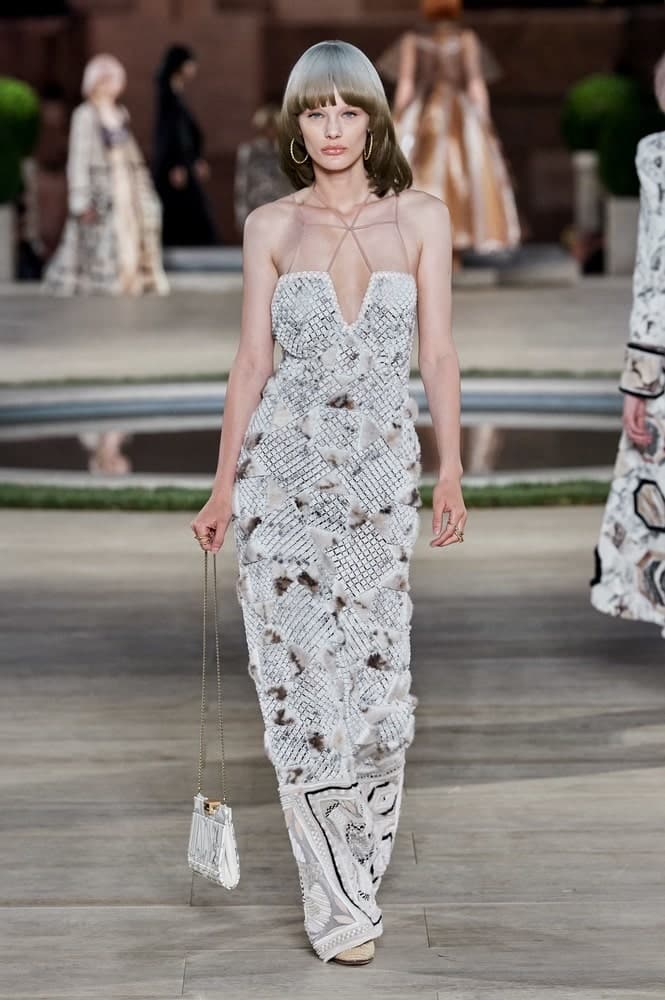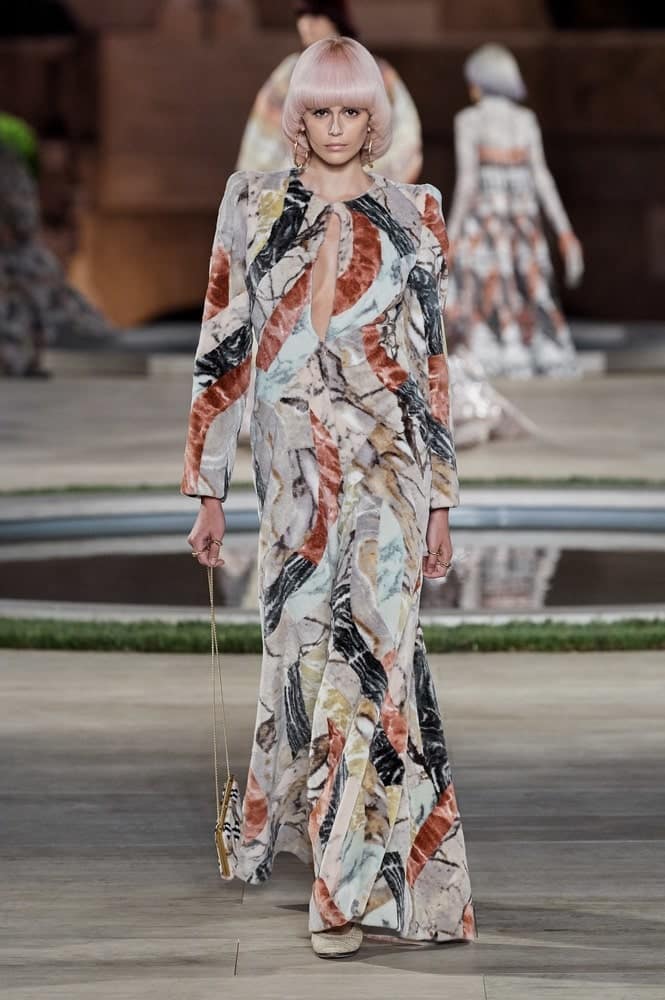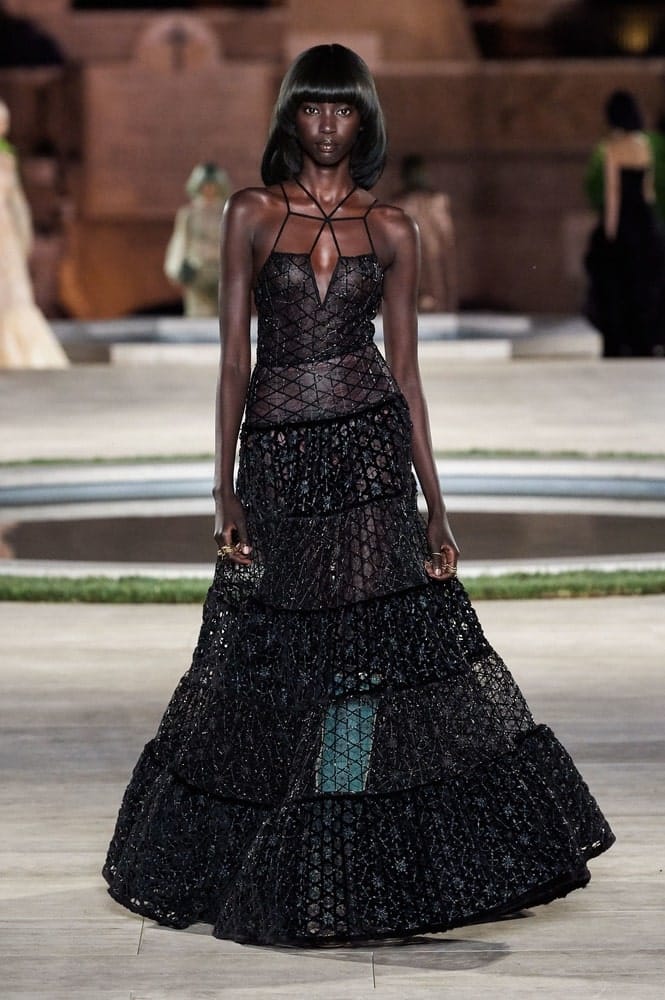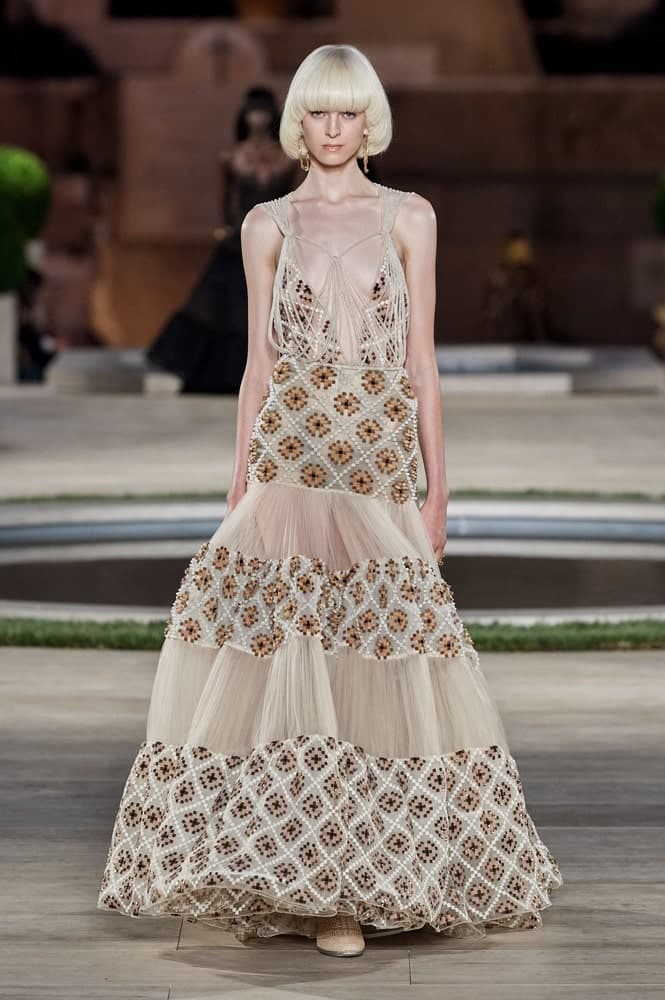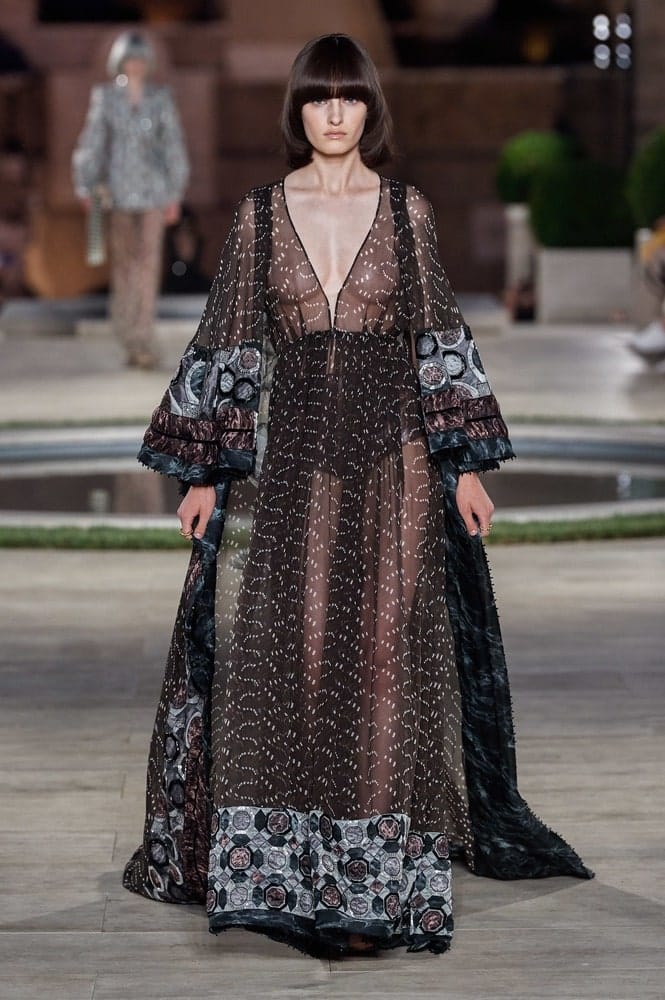 Feminine Fab—Giambattista Valli showcased girly-girl fabulousness on the runway! The gowns were big and alluring with the most spectacular floral accents. With a surplus of tulle and voluptuous shapes, anyone wearing these frocks is sure to be the belle of the ball. There is a saying that goes, "Are you wearing your clothes, or are your clothes wearing you?" Giambattista Valli's gowns are "loud" and show-stopping, yet the dresses don't wear the models, the models are definitely rocking these dresses! I'll take one of each, please!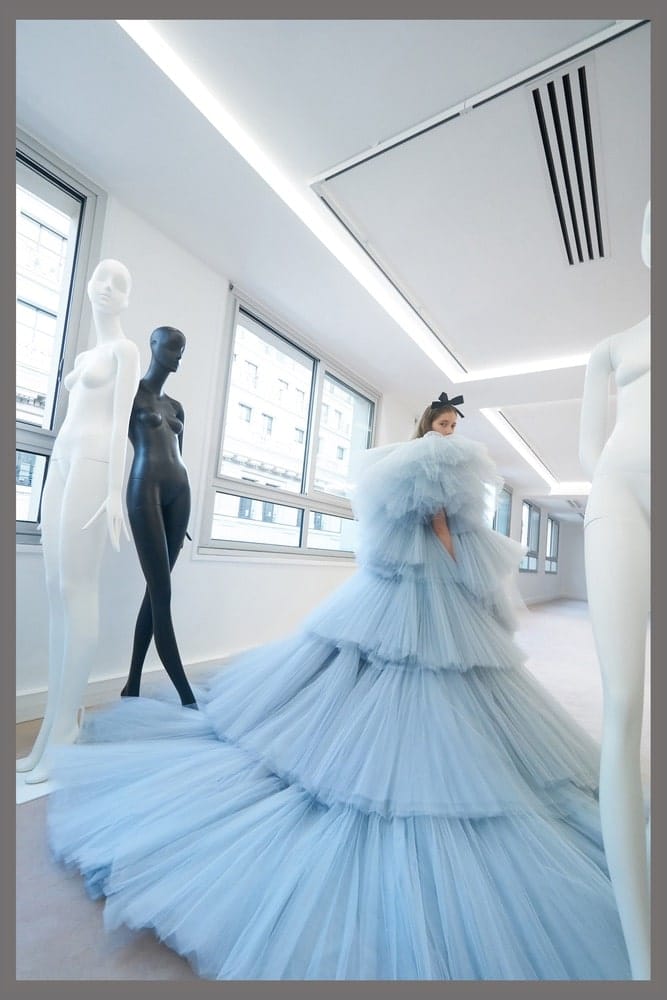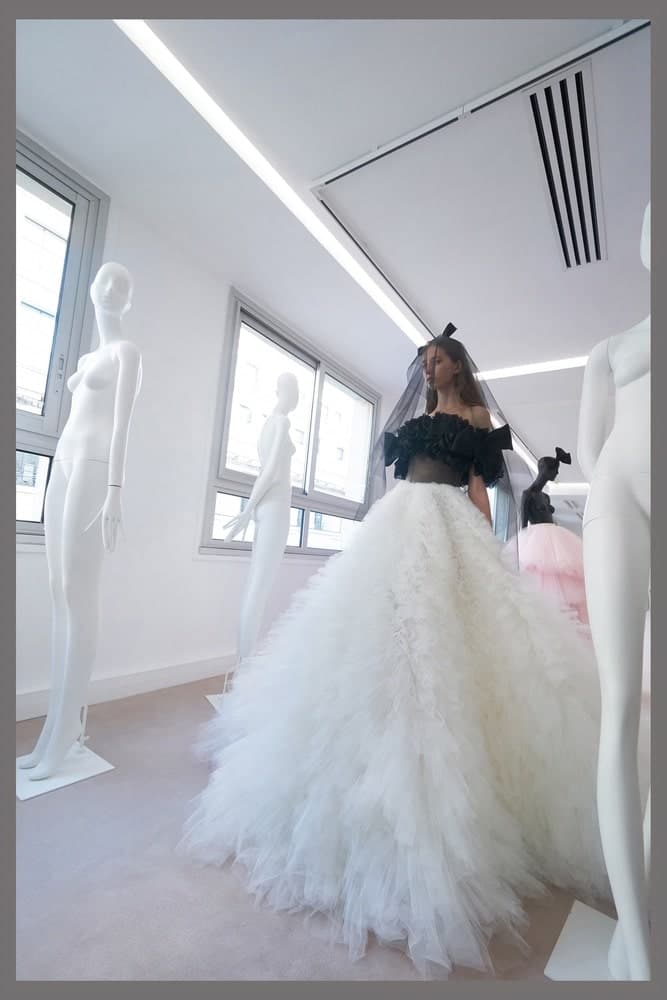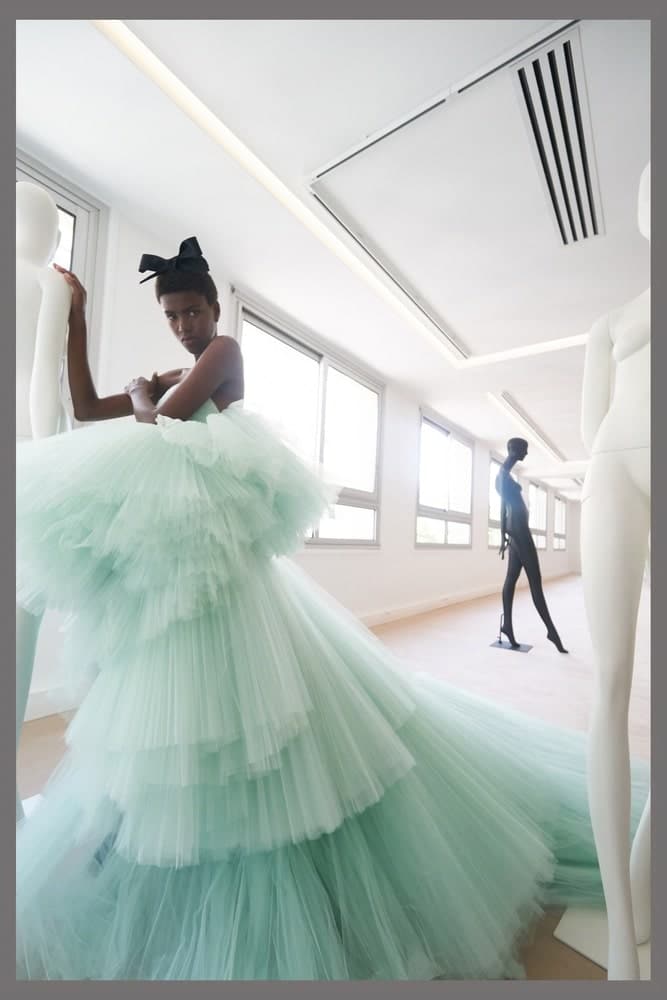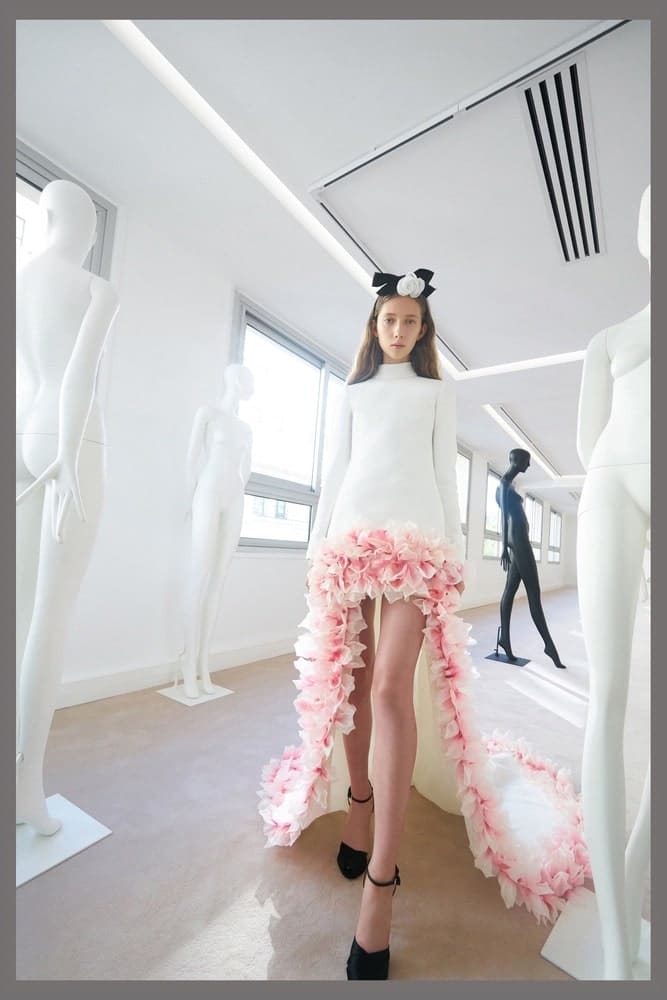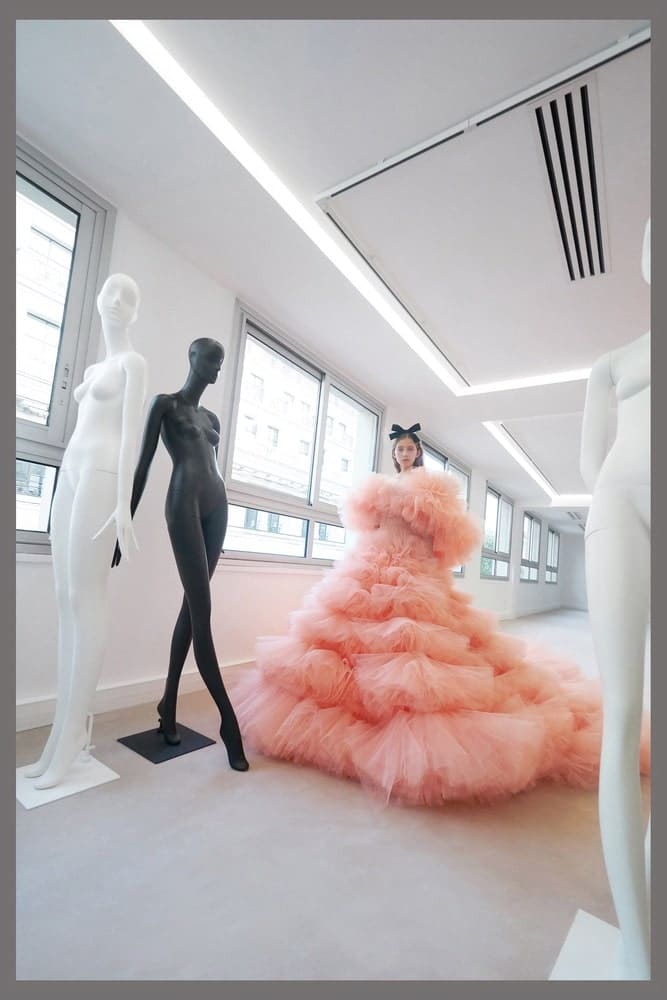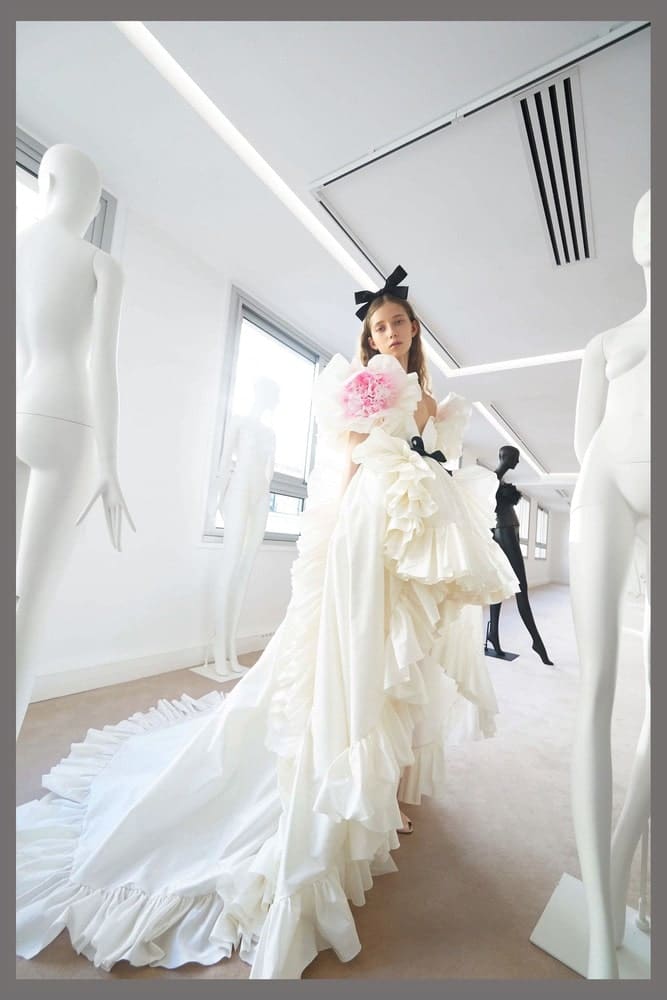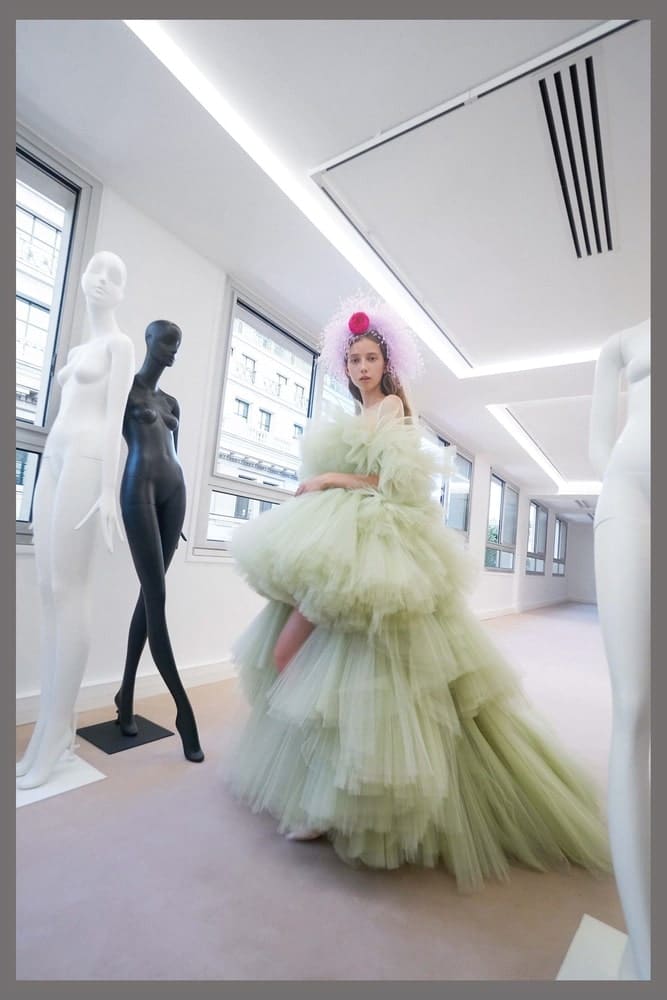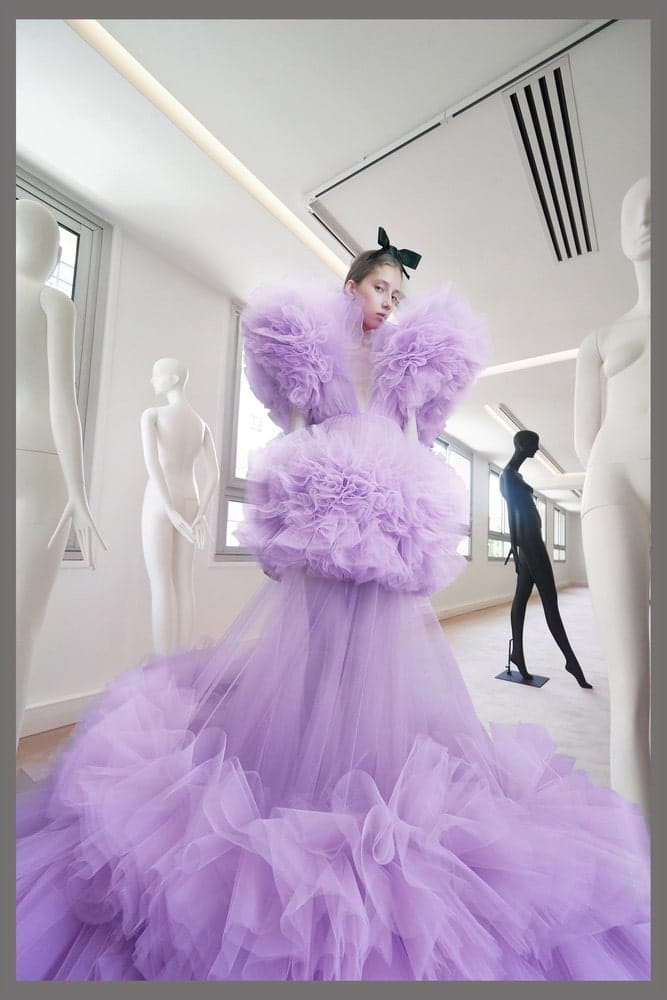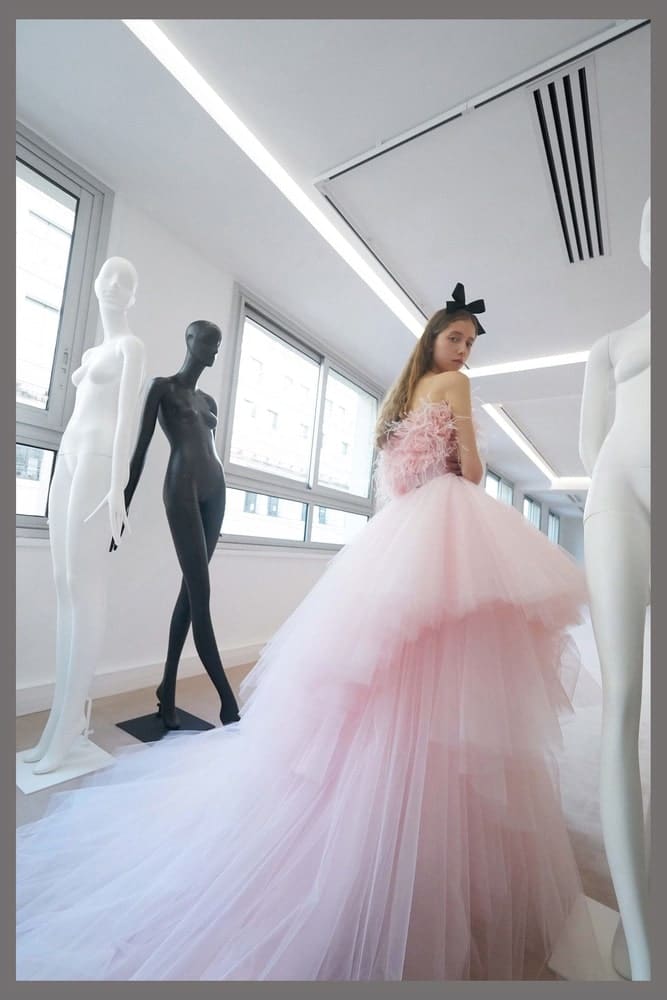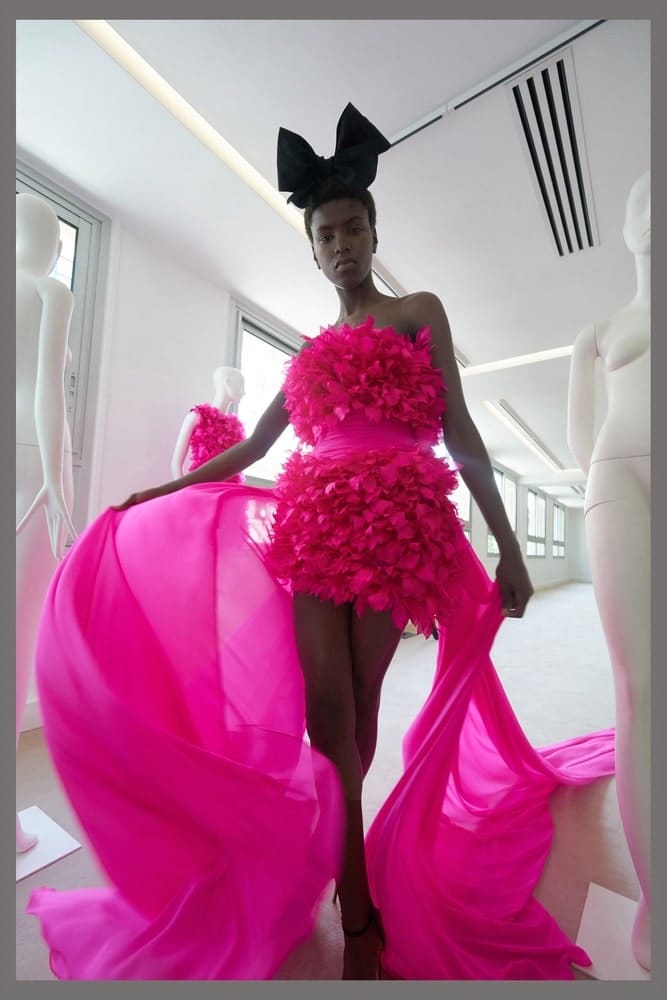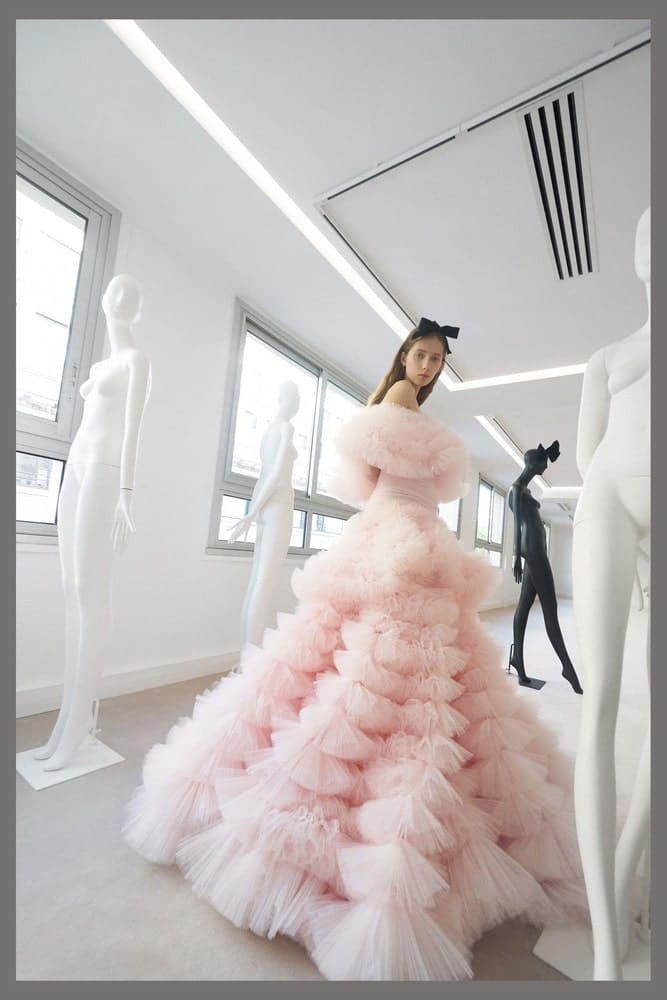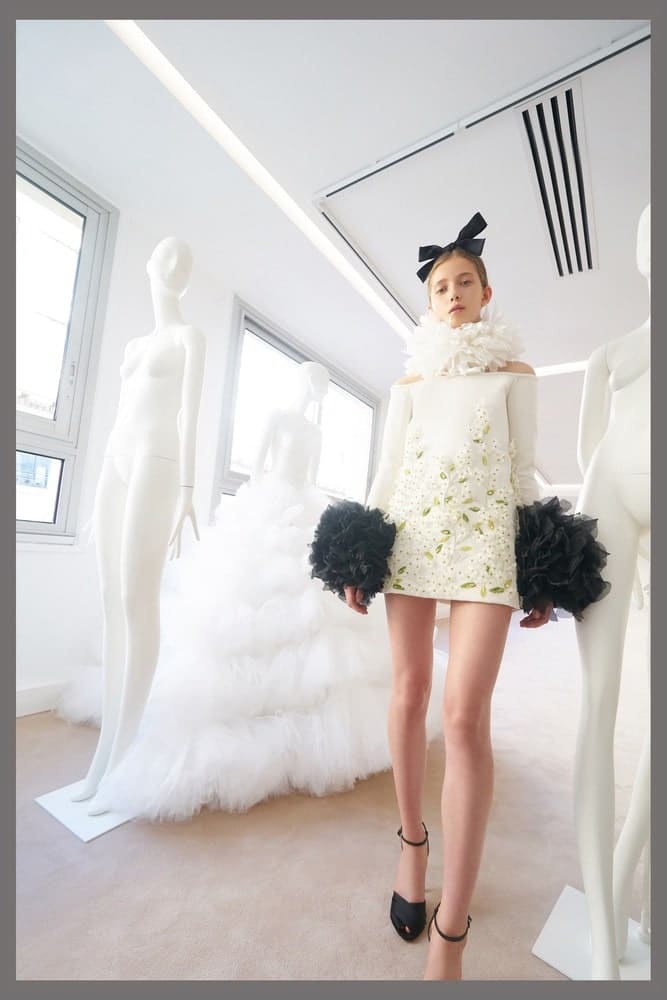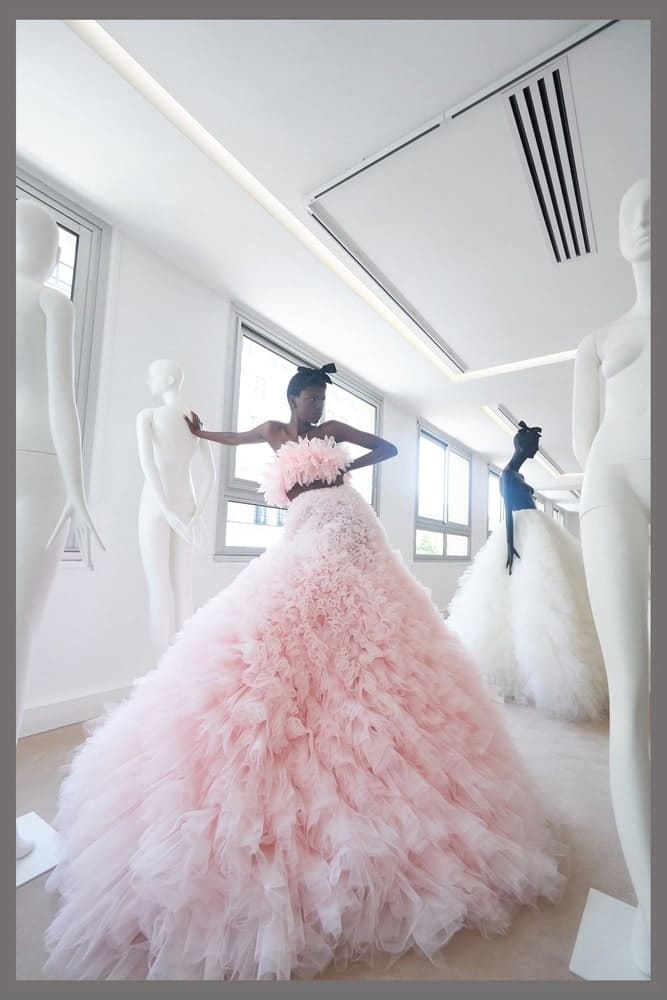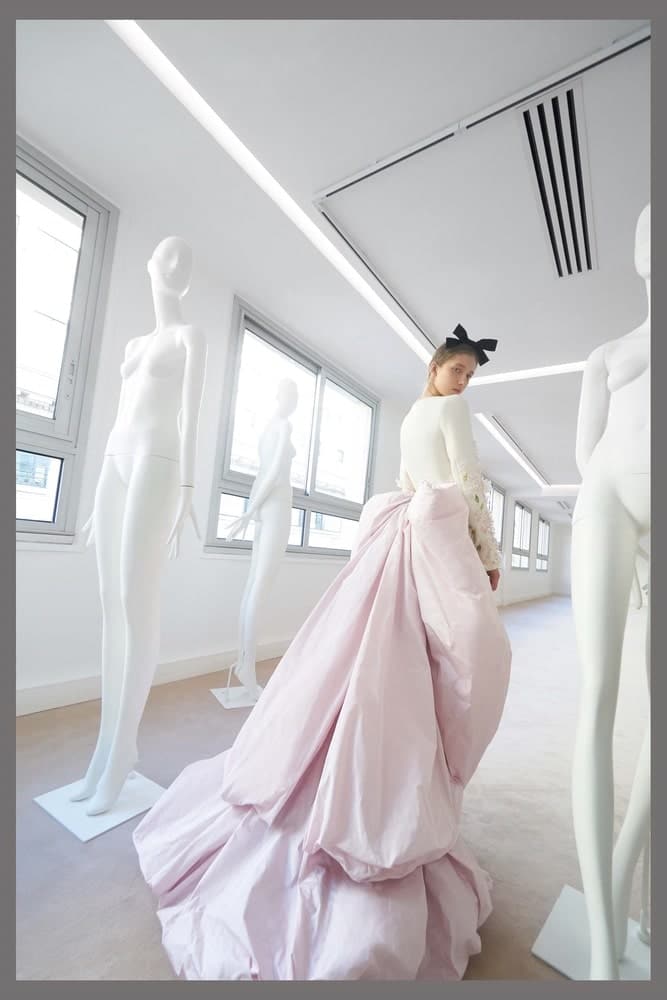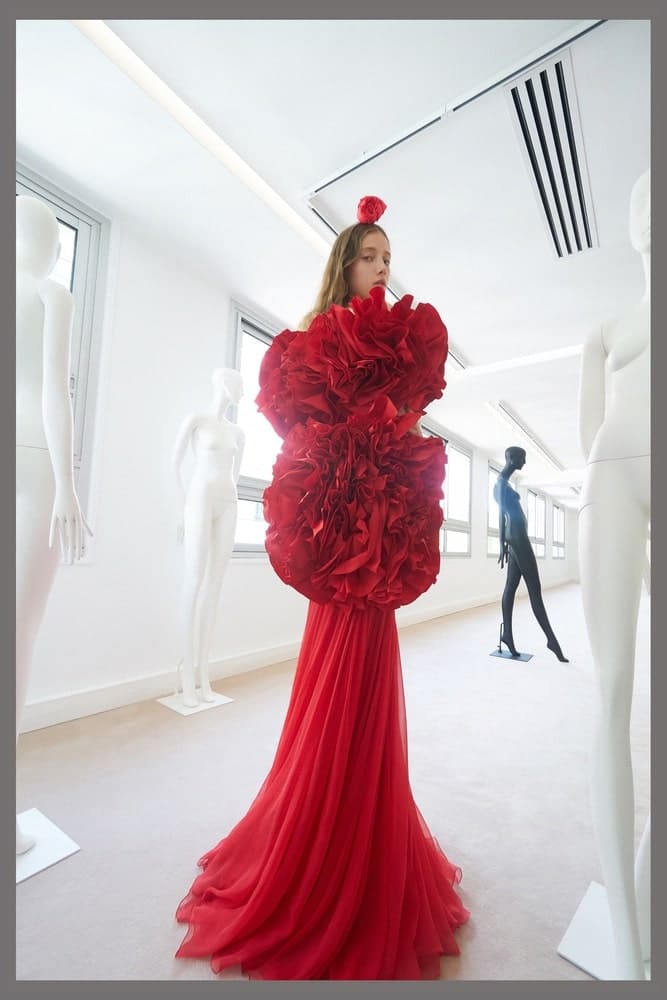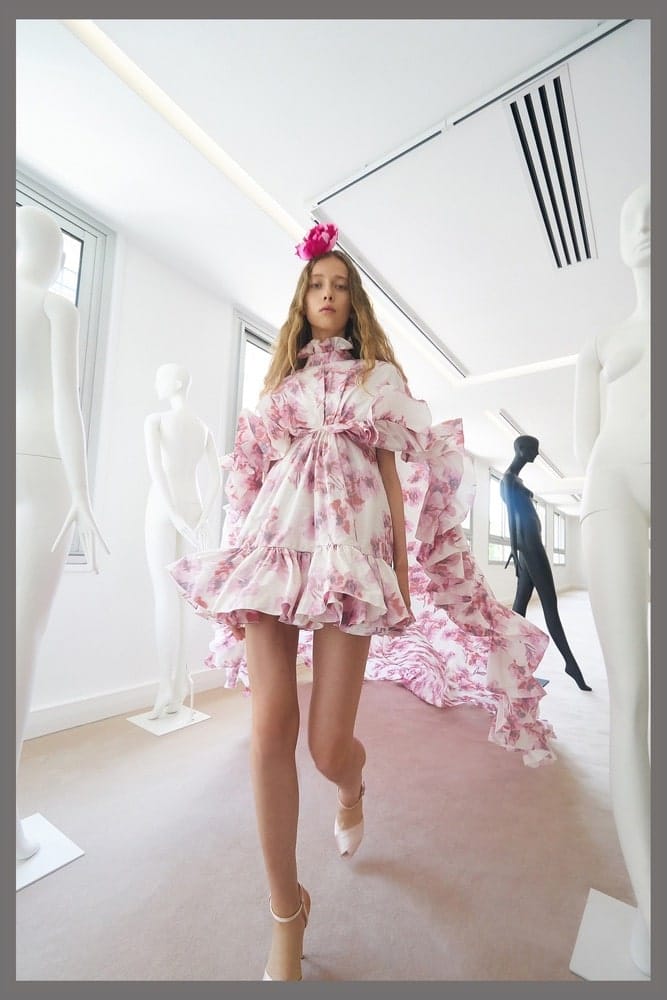 The Legacy—The French stylist Virginie Viard debuted her first couture collection for Chanel, and we are in love! Virginie worked beside Karl Lagerfeld for thirty years at Chanel, and her first show did not disappoint! She gave us librarian chic, and we're here for it! Of course, all the brand's classic and timeless tweed pieces were included in this beautiful couture runway presentation.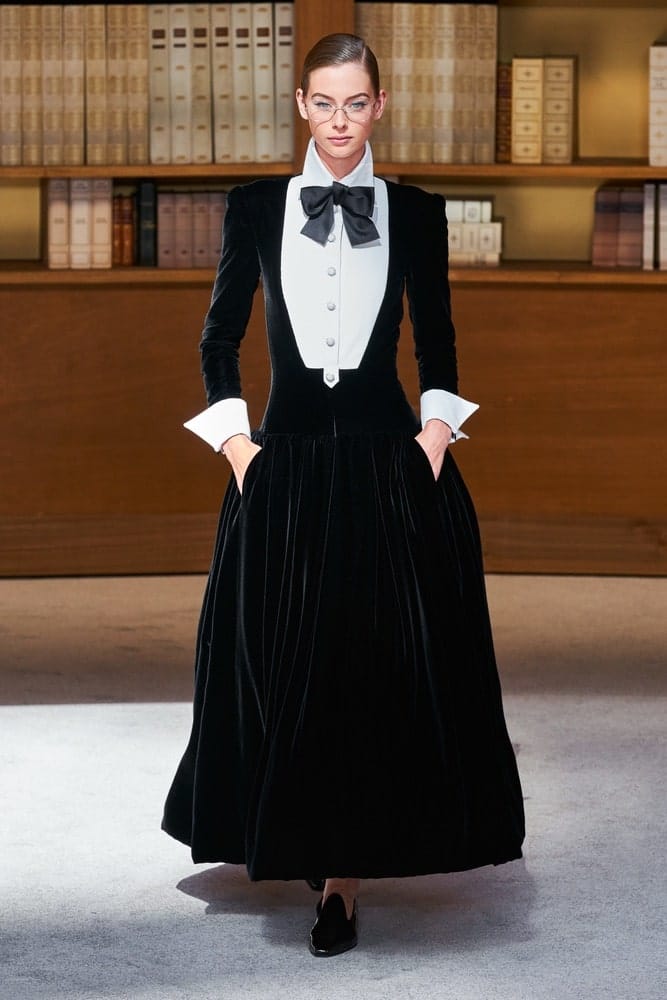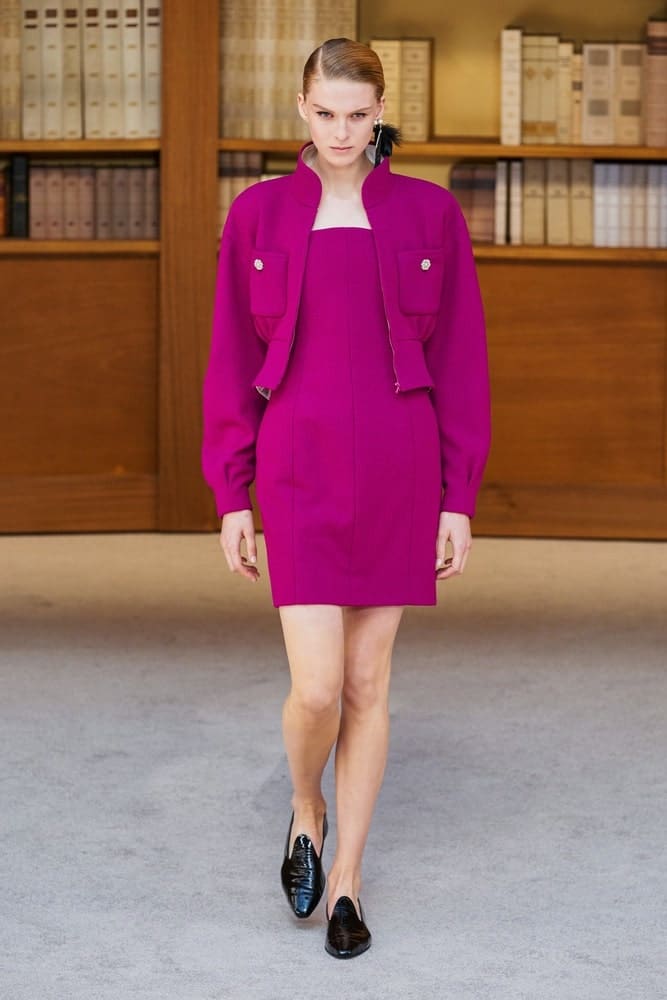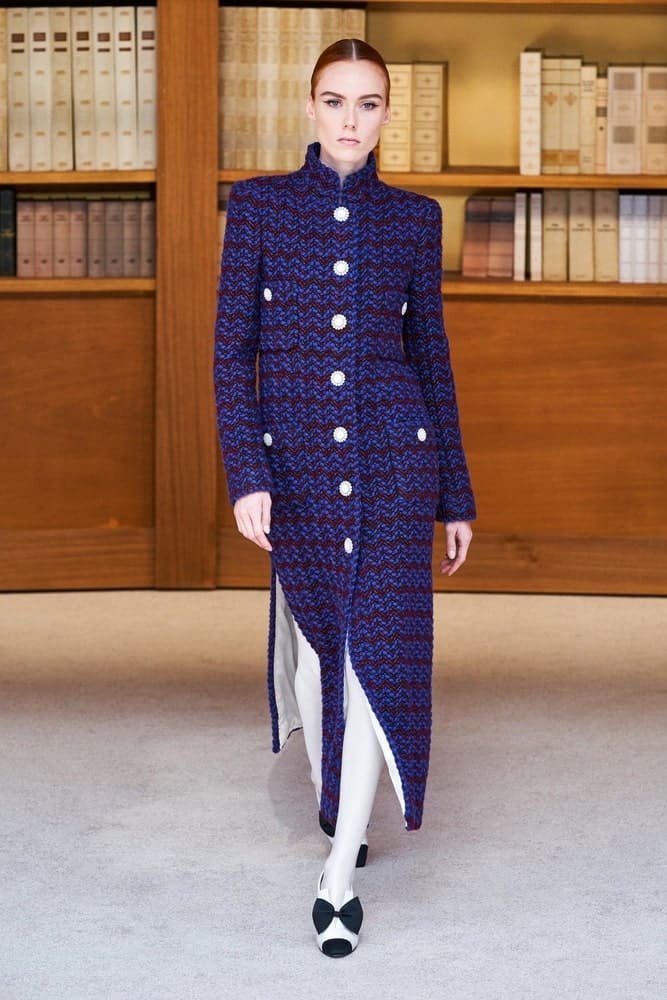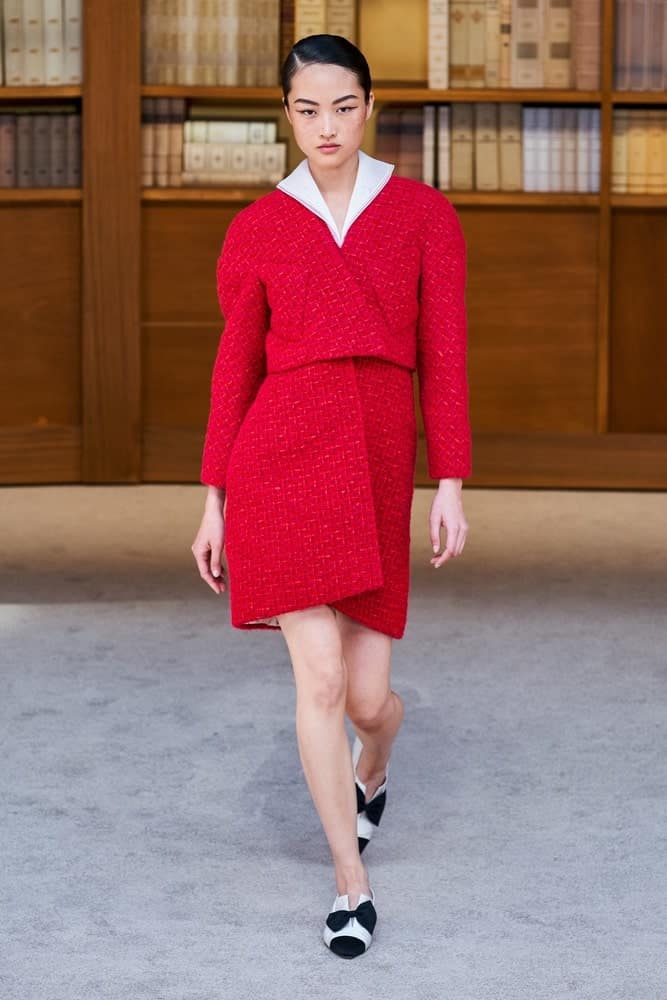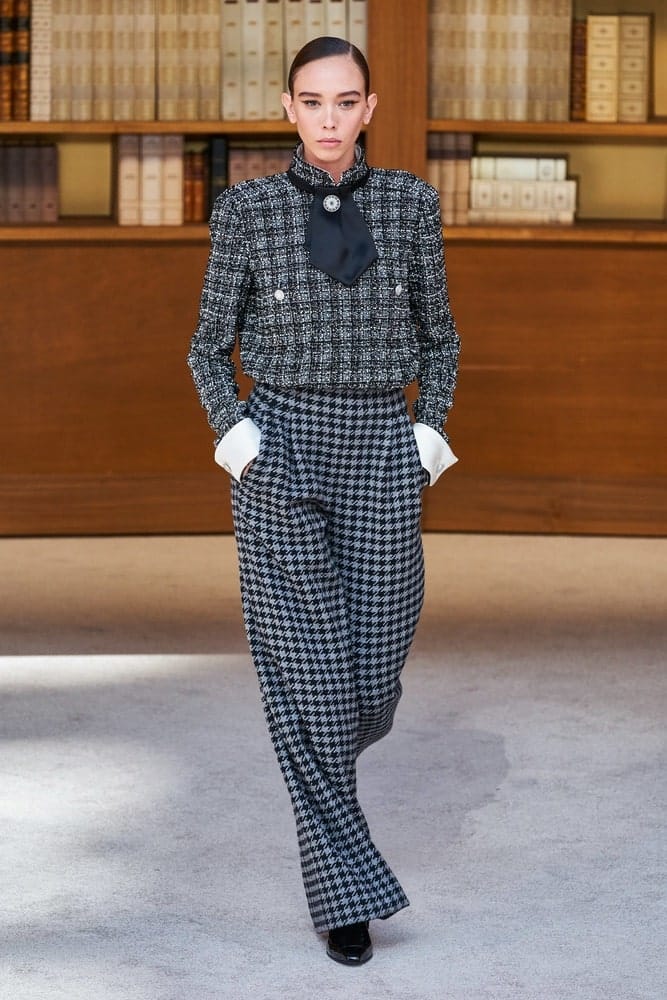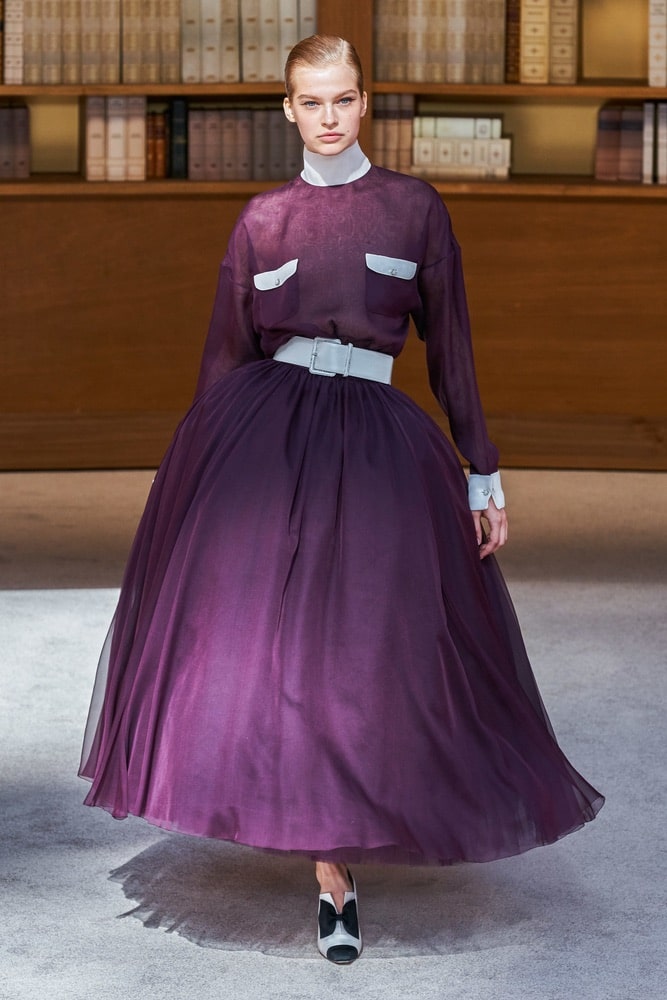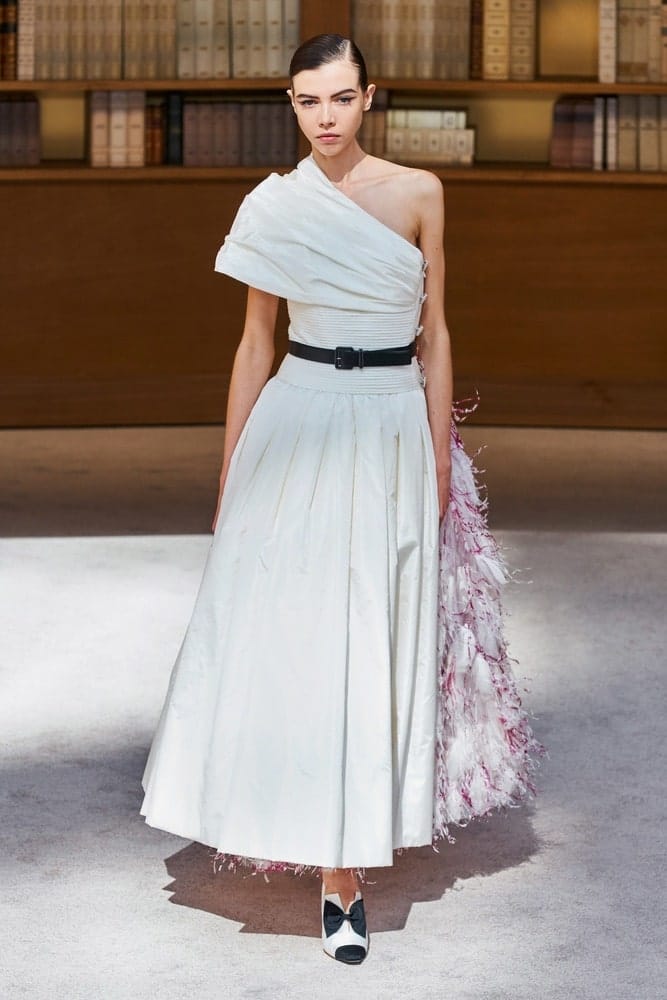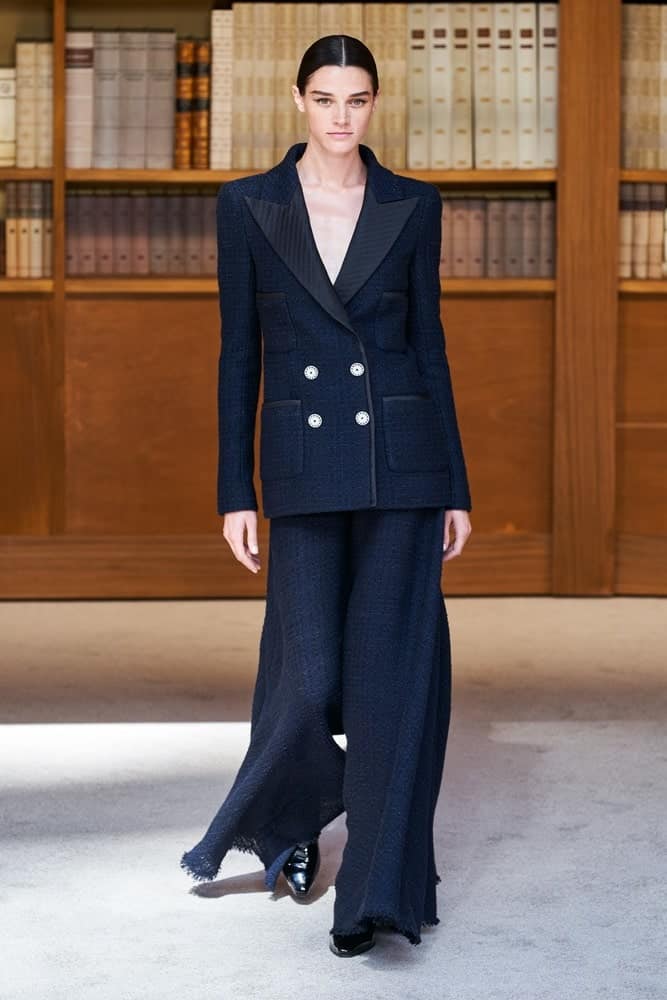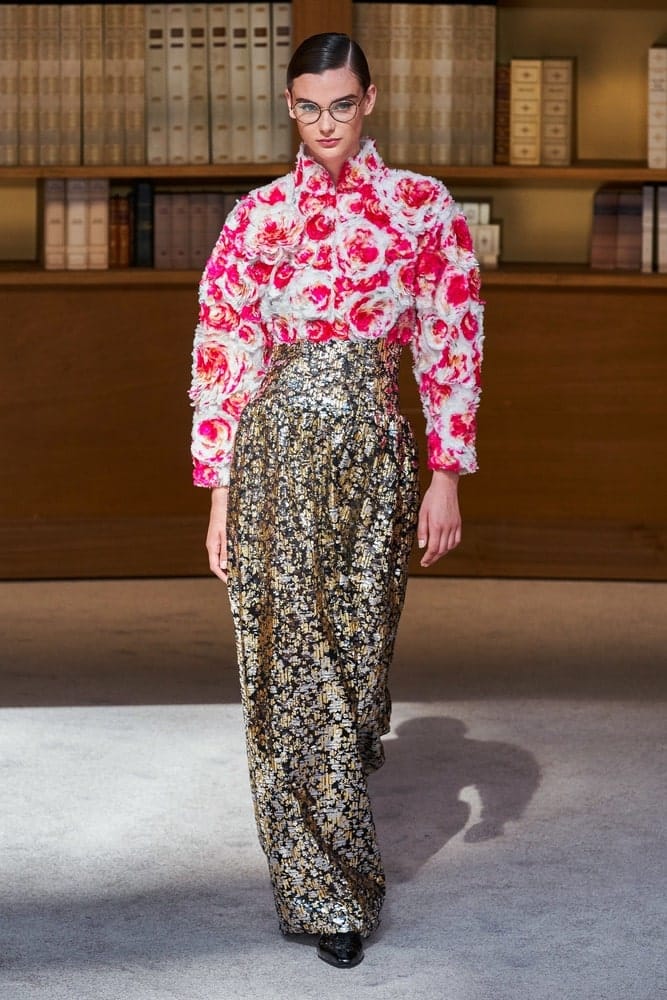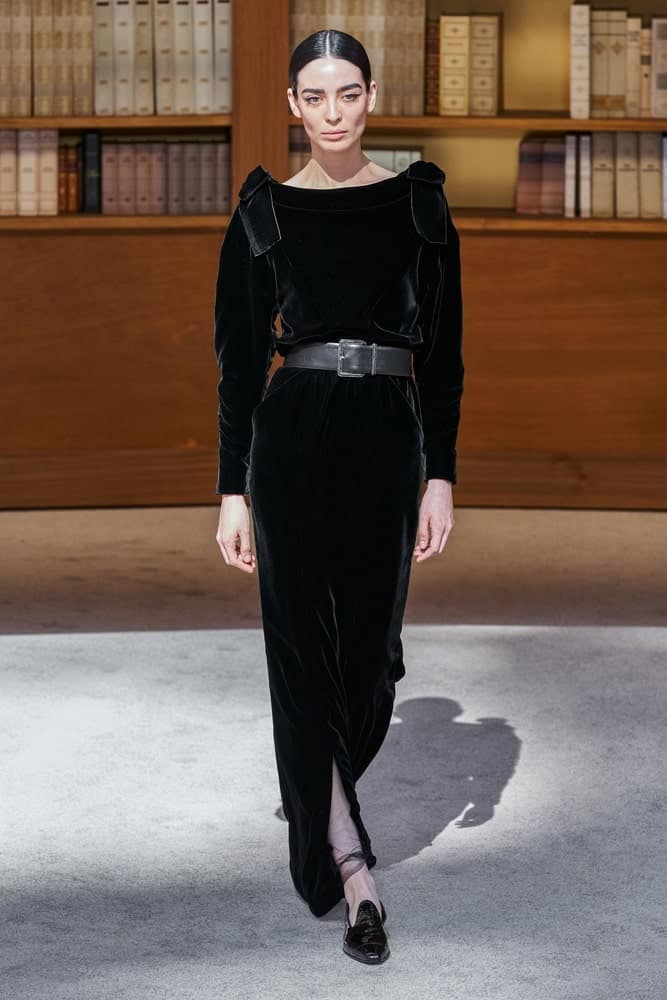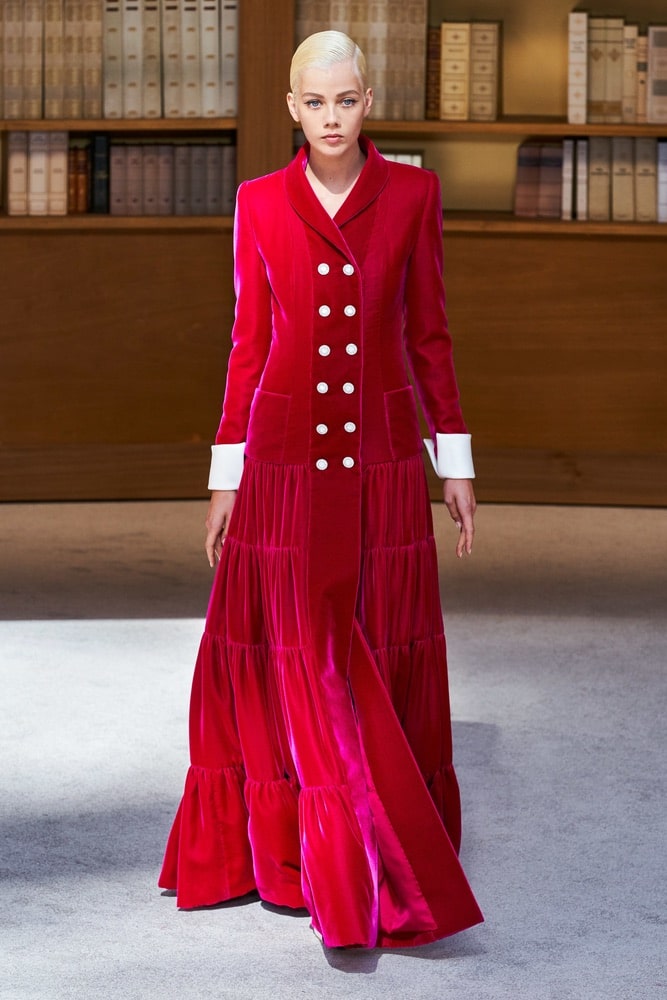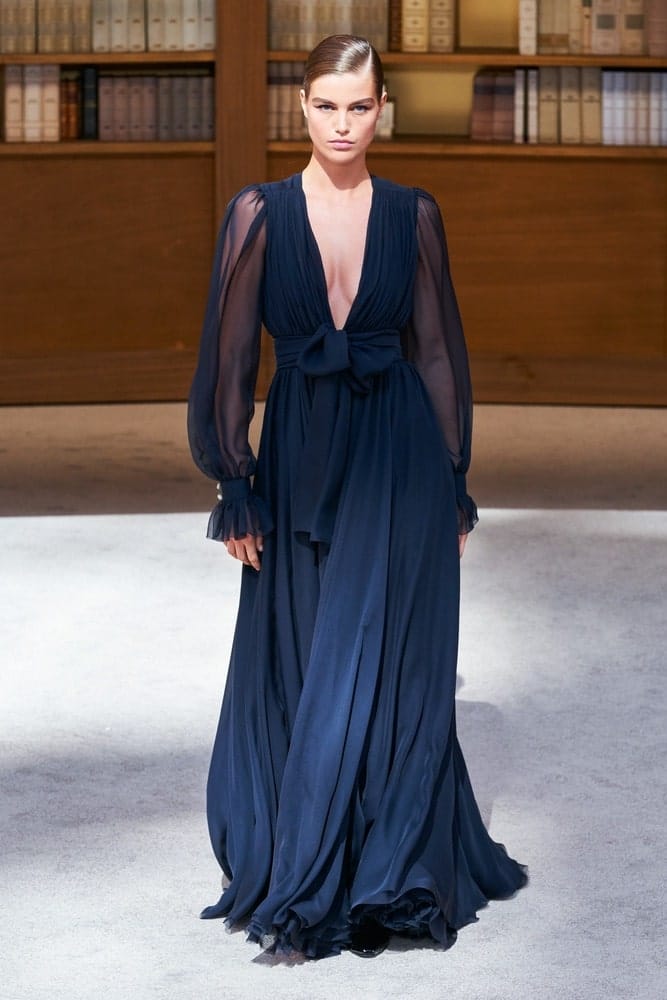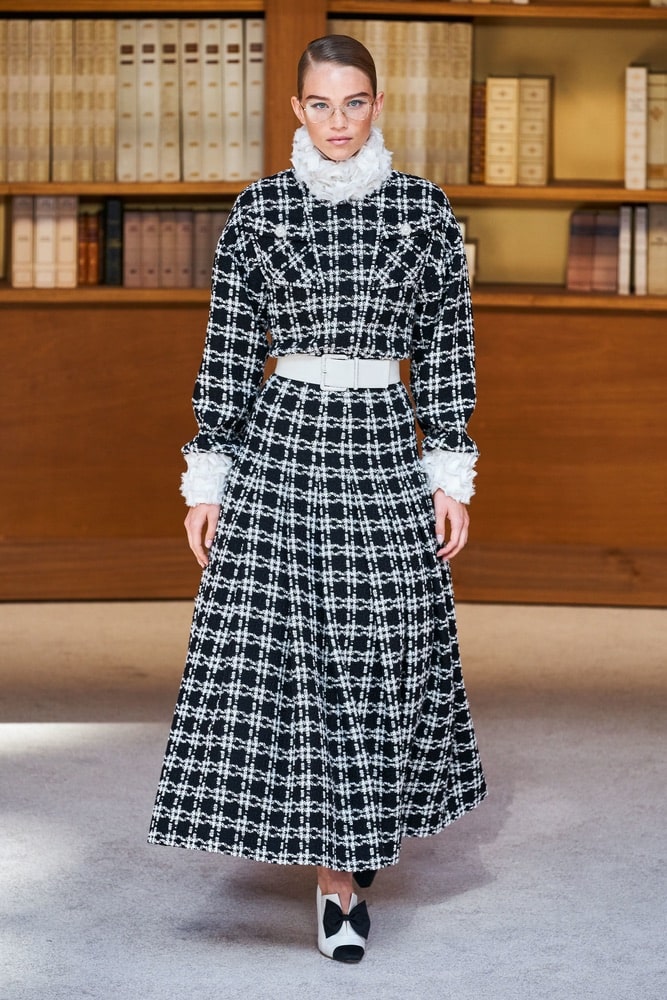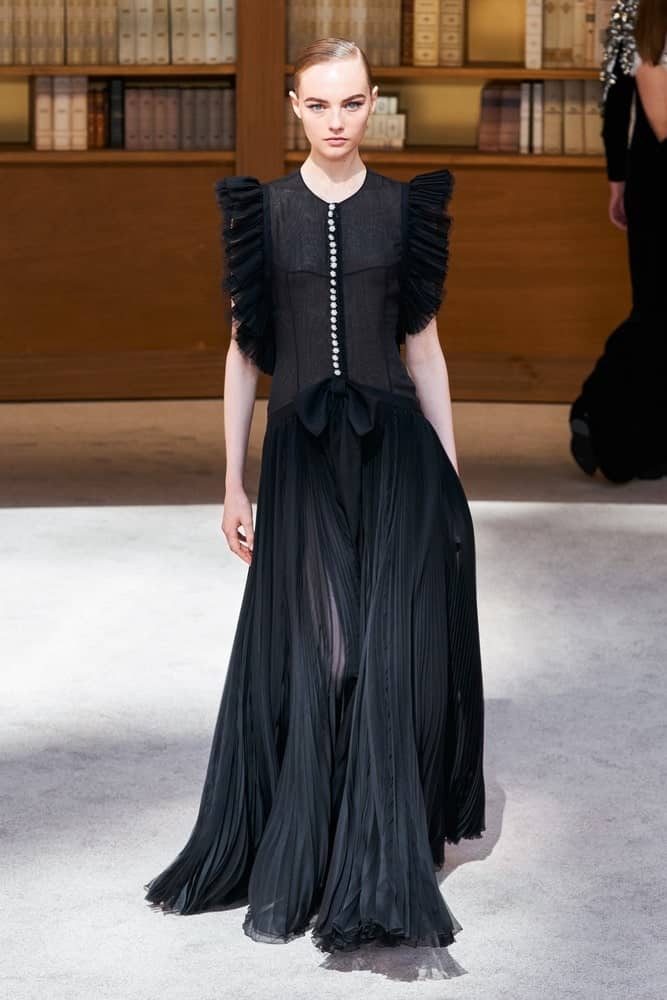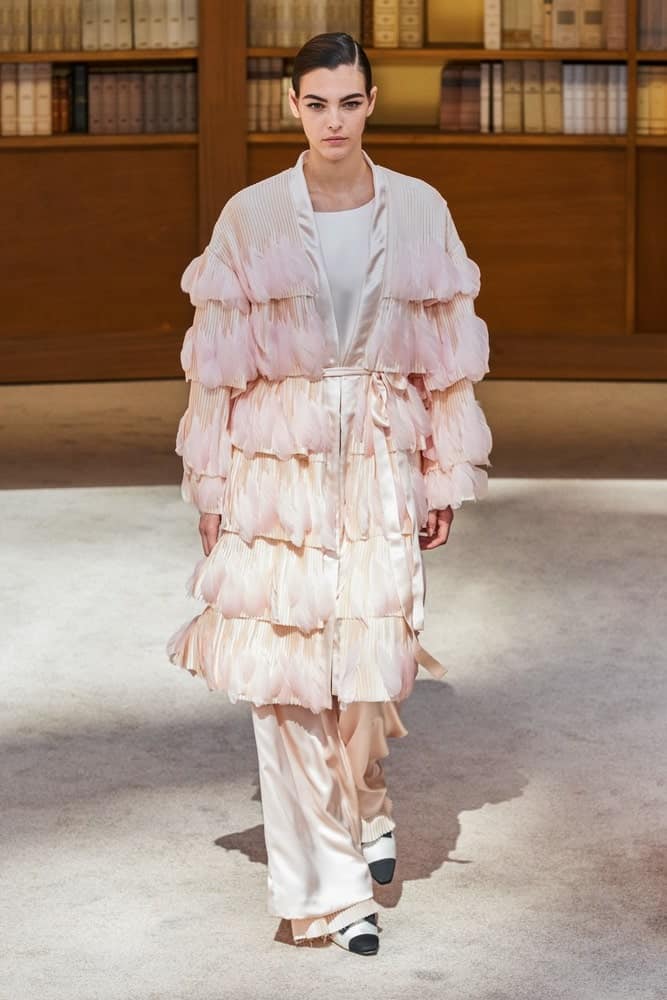 The Bride of Darkness—The show started with a quote on a model's shirt, "Are clothes modern? —Bernard Rudofsky." This slightly perplexing saying drew us in for more as Dior's show was very dark and sexy. Except for a select few, the looks were black from head to toe. We really loved the fact that all the models had strappy flat sandals on—not only was it an interesting juxtaposition to the dark looks; it reiterated that heels are not the only option for today's women. Comfort-friendly shoe choices are happening more and more throughout the fashion industry today, but of course we encourage anyone to rock those stilettos if they want to!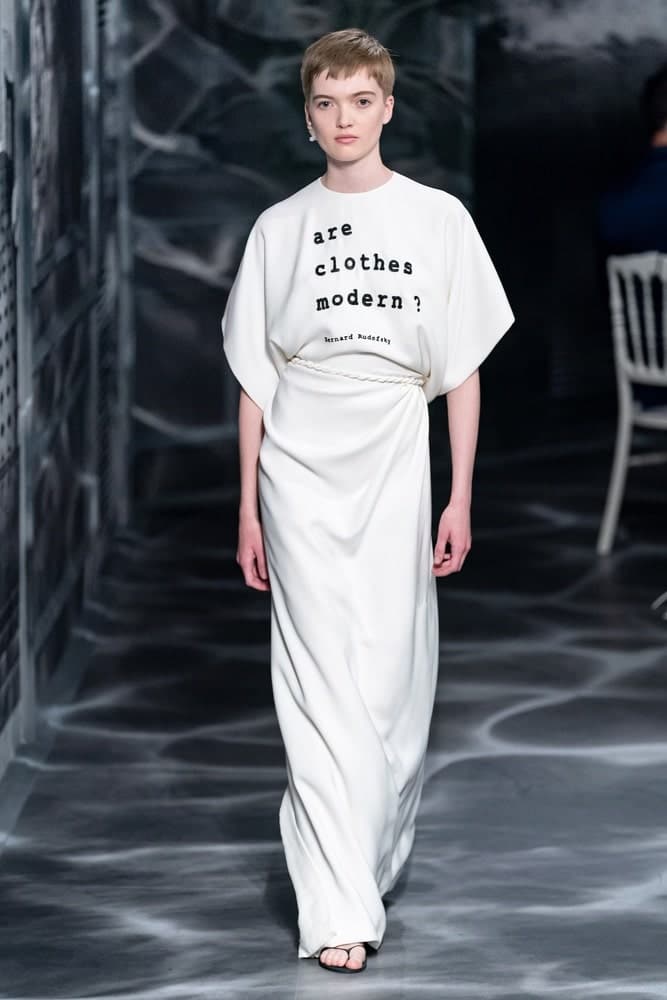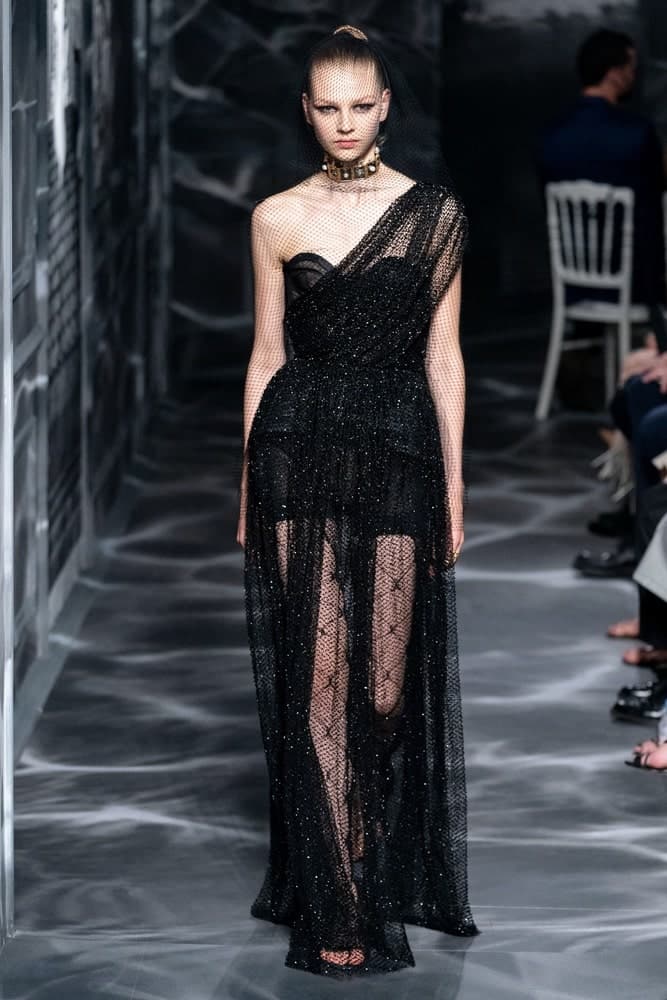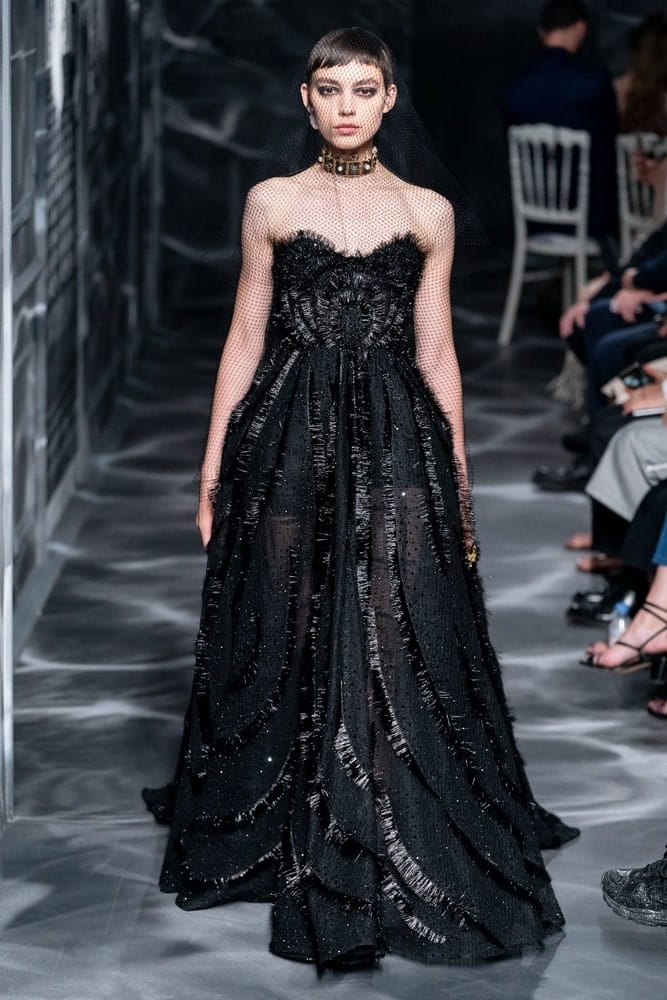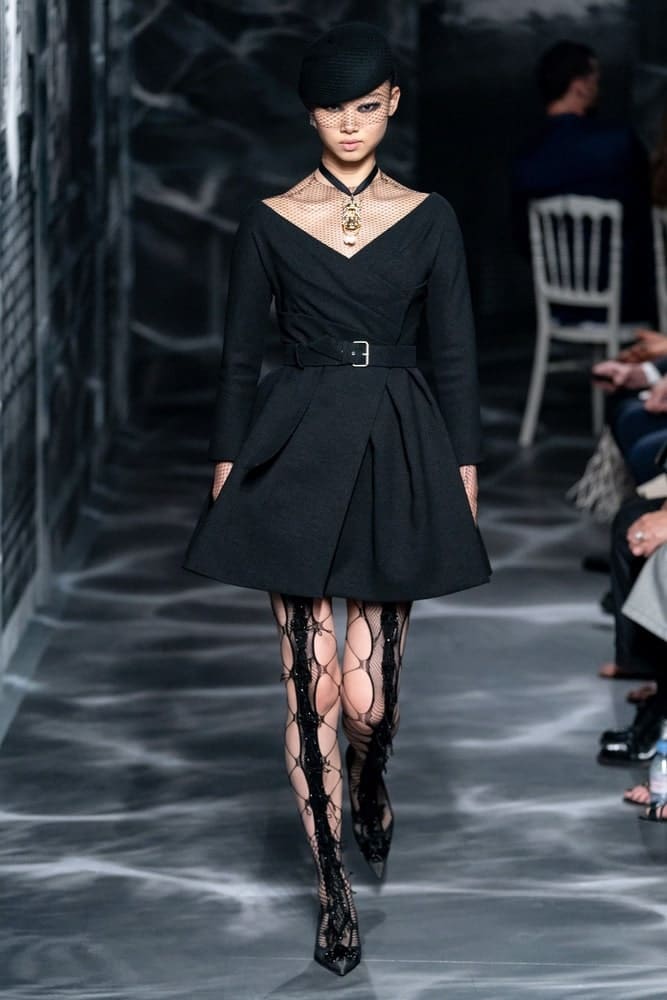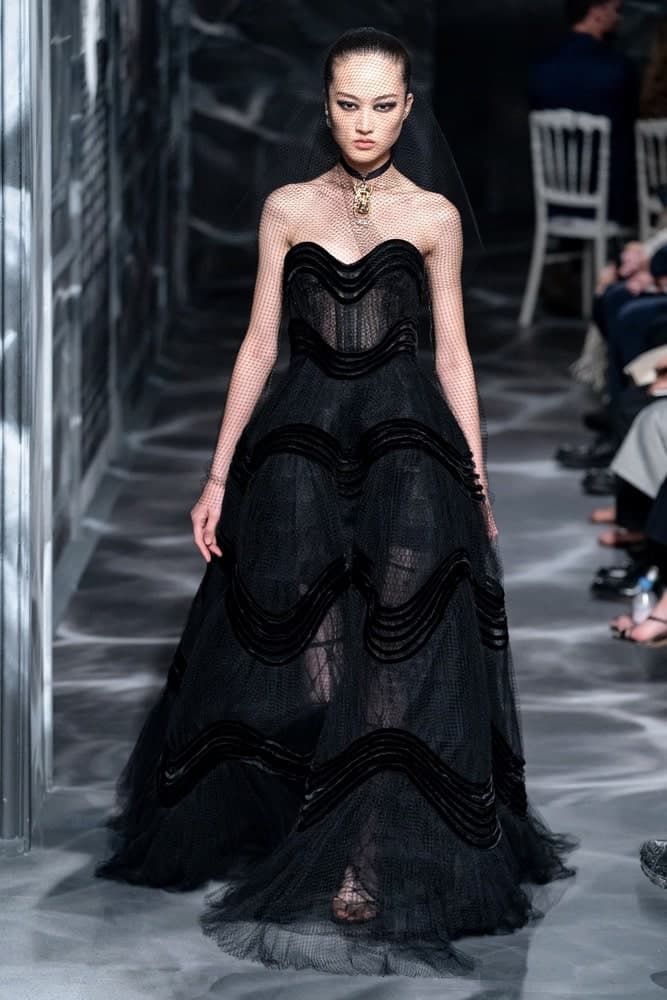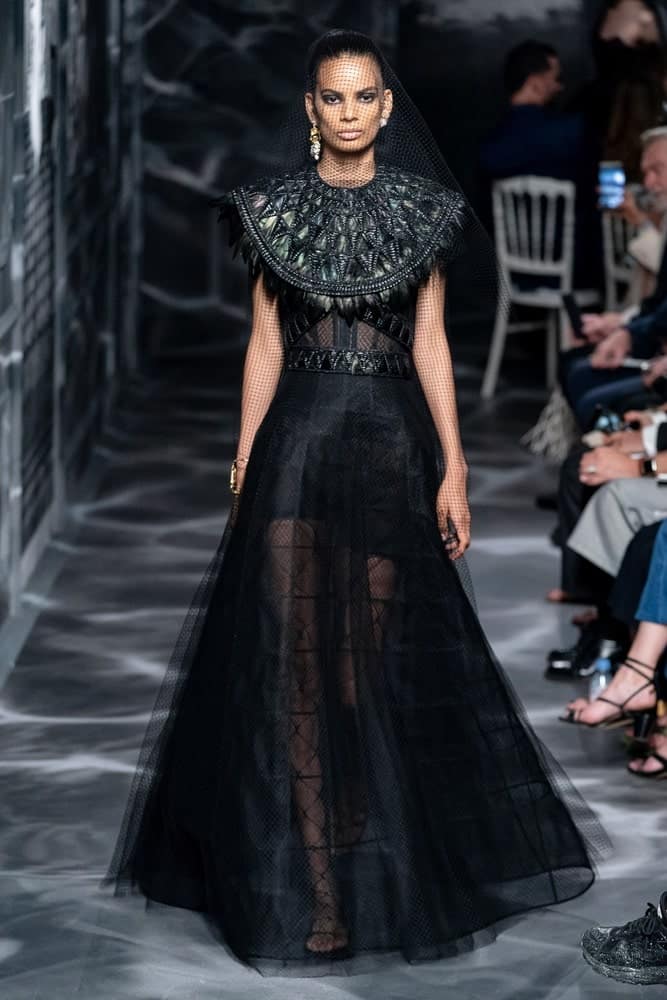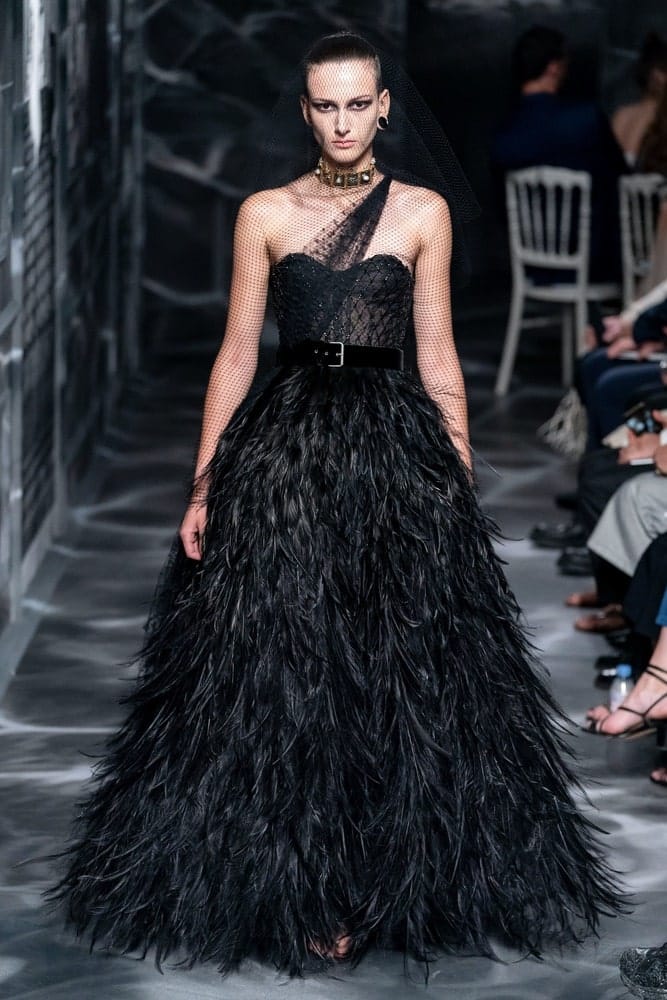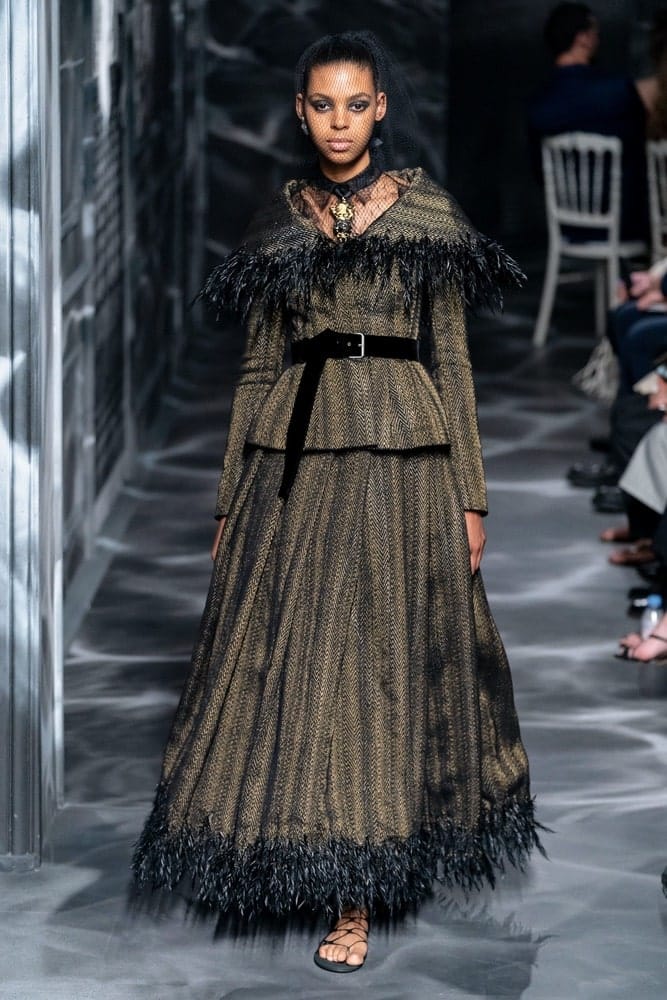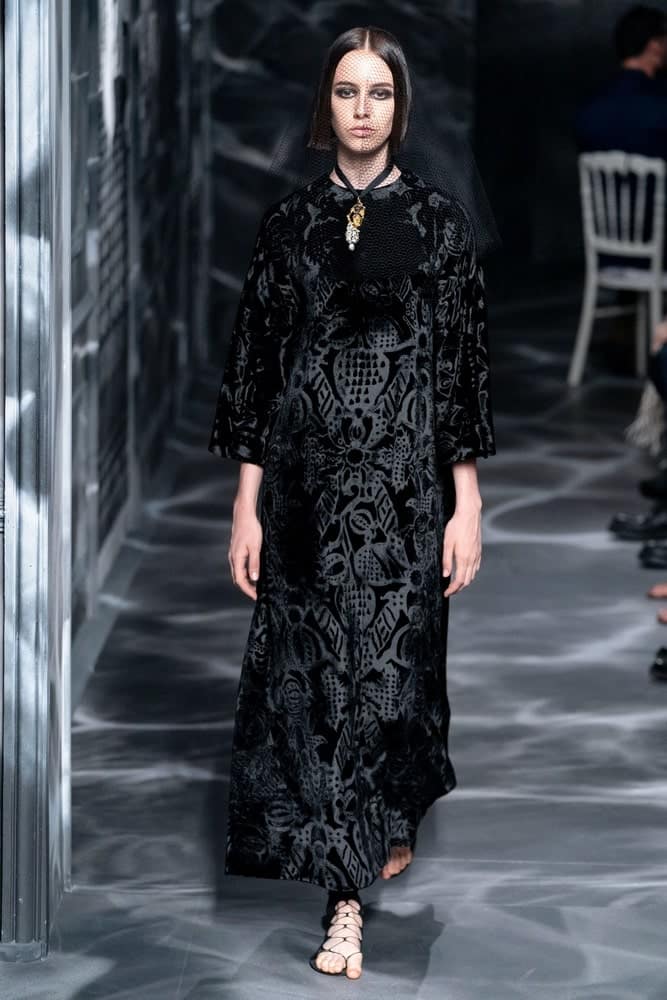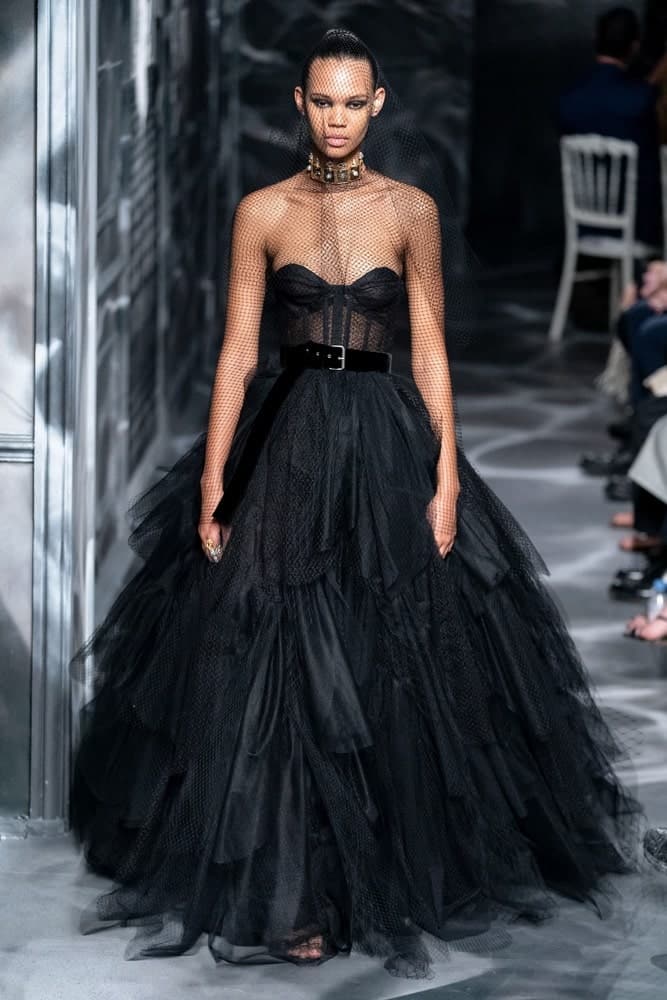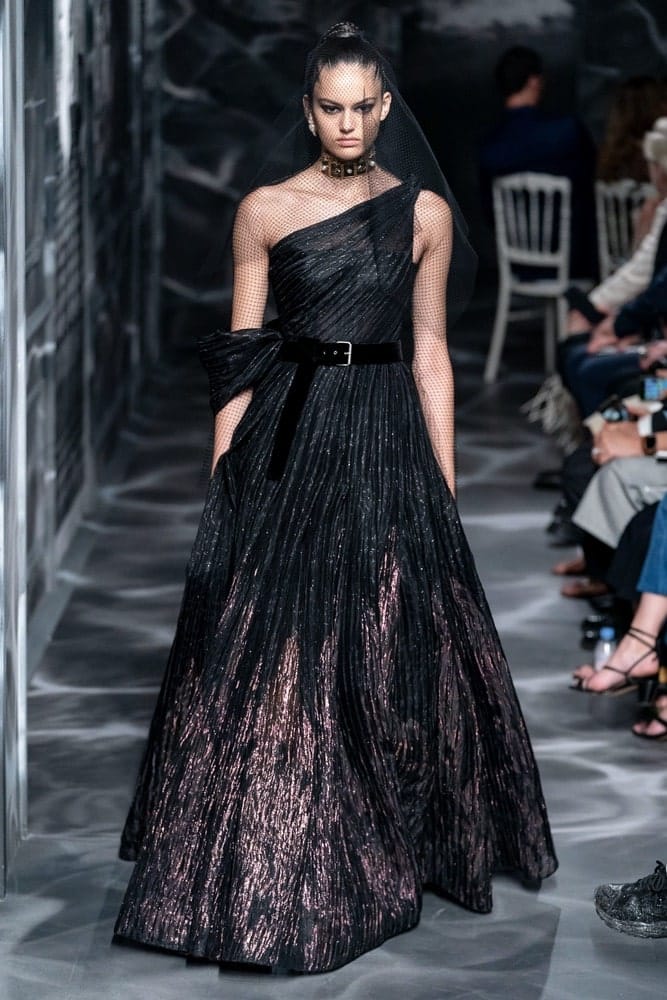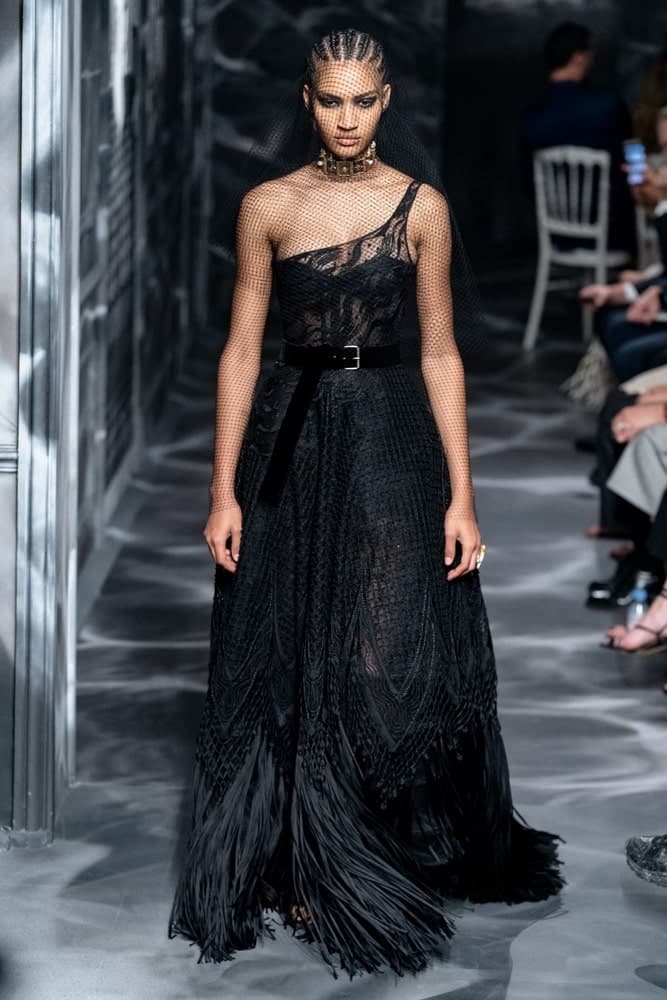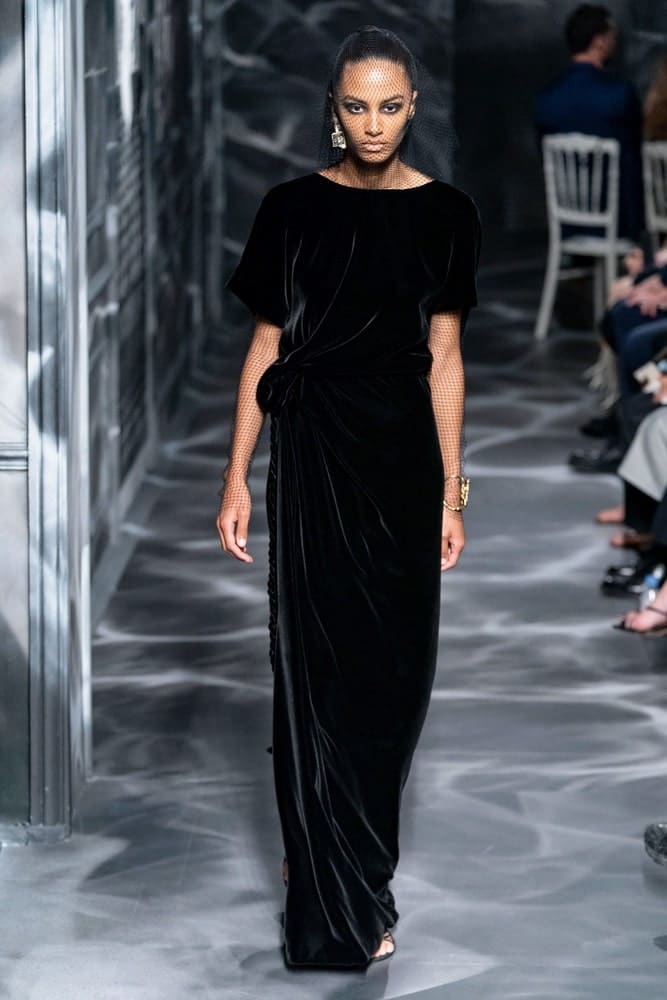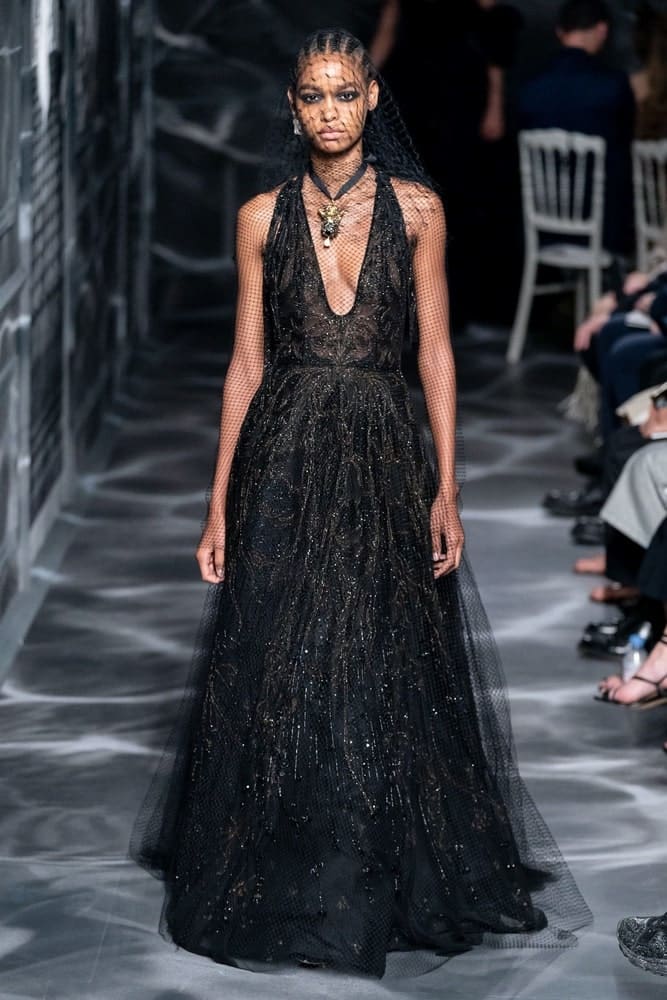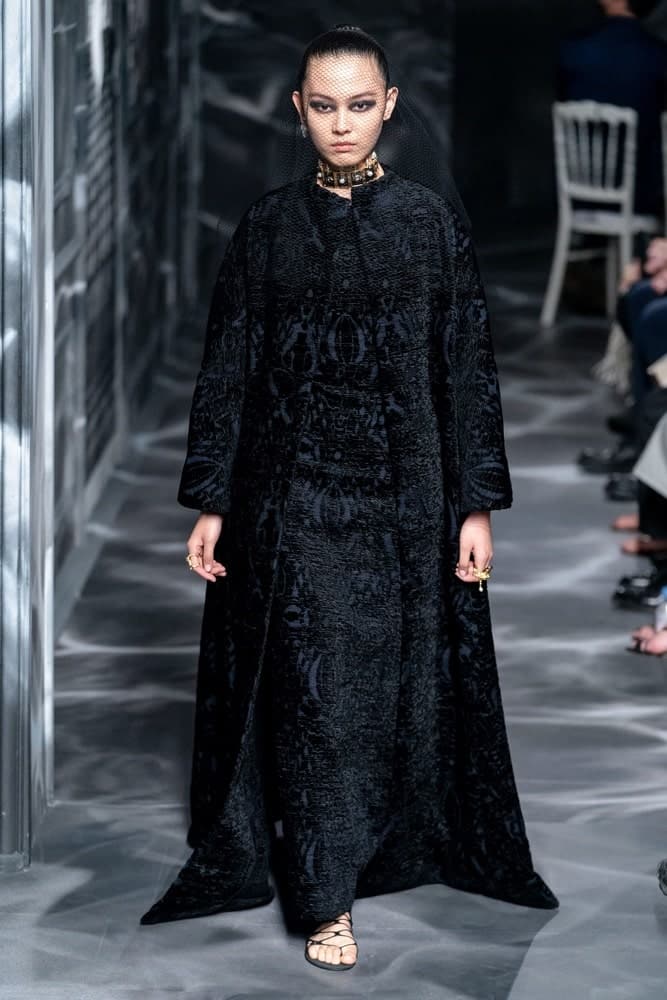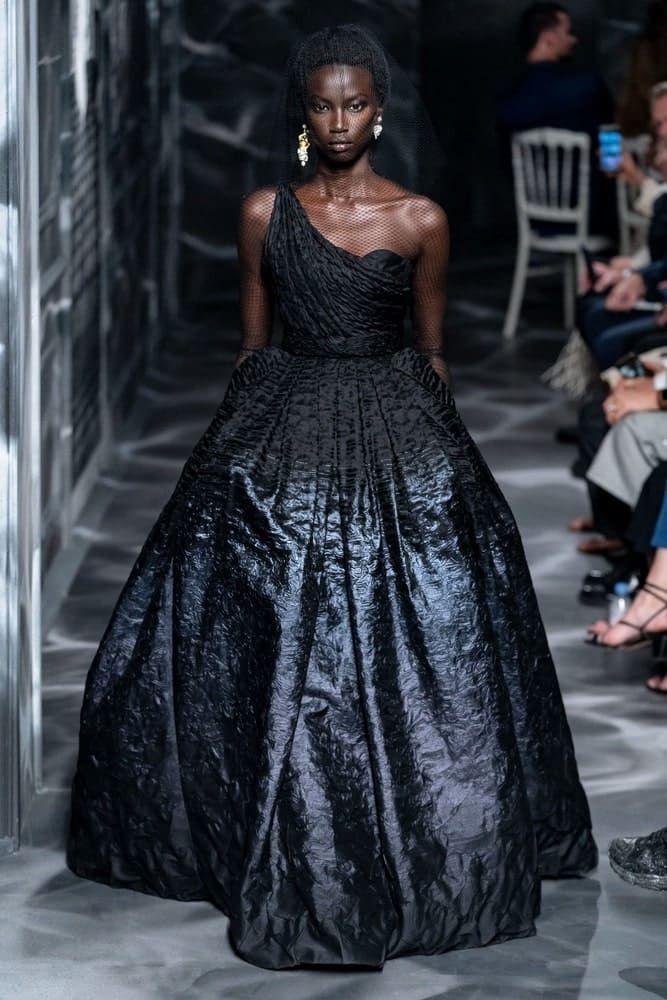 The Beauty Is in the Details—Givenchy brought chic and classic black-and-white stunners with pops of new and trending colors on the runway. Pistachio green, peachy pink, periwinkle, and daffodil yellow all made appearances, but Givenchy took these trendy colors and incorporated them in the show elegantly. A balance of trendy and classic, the collection paid attention to accents, with feathers and sequins sprinkled throughout.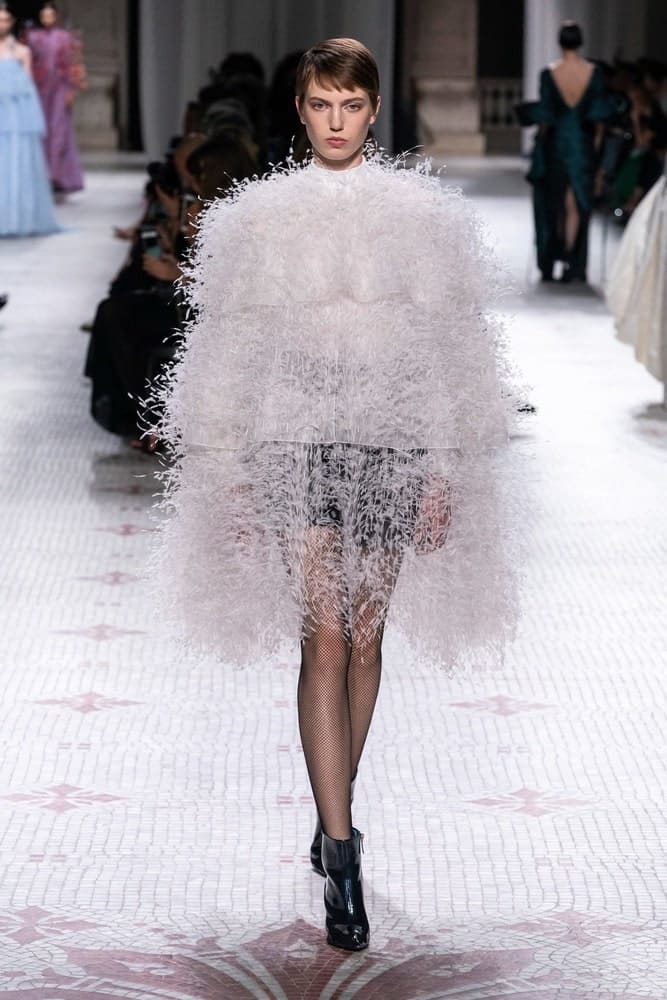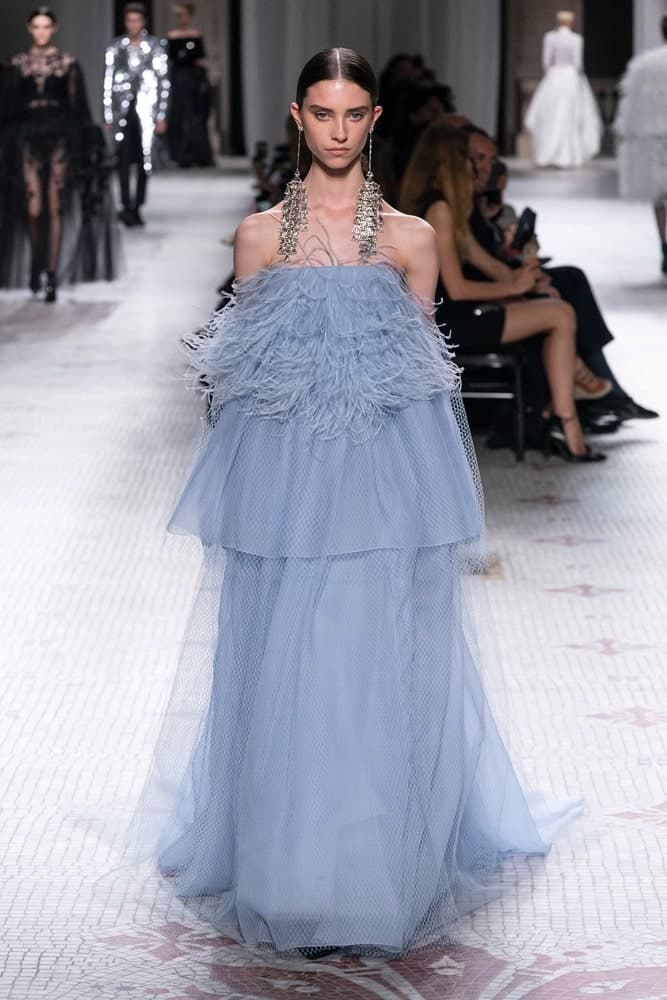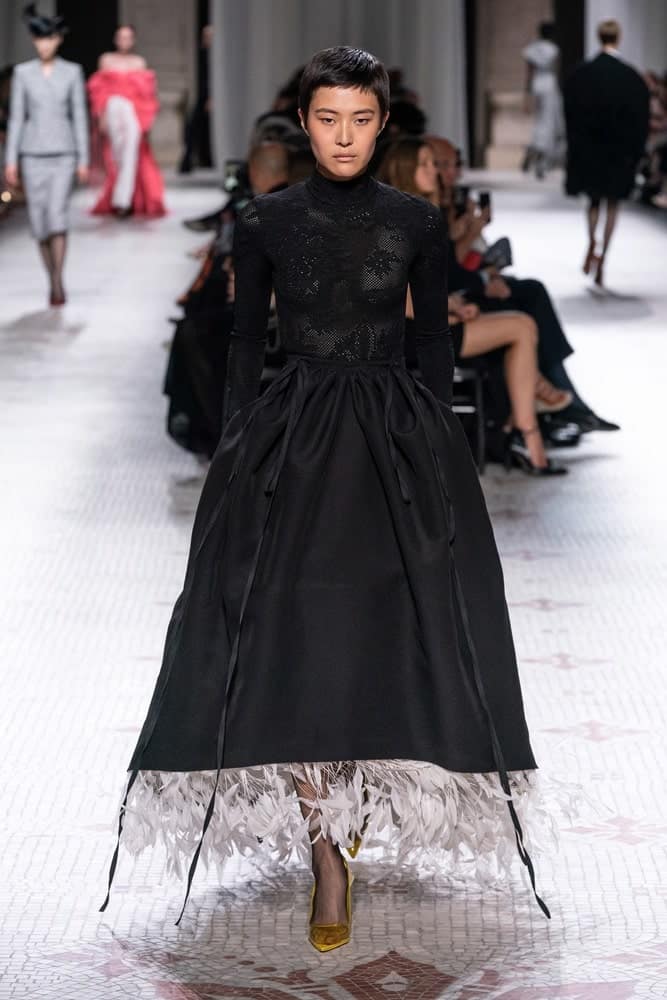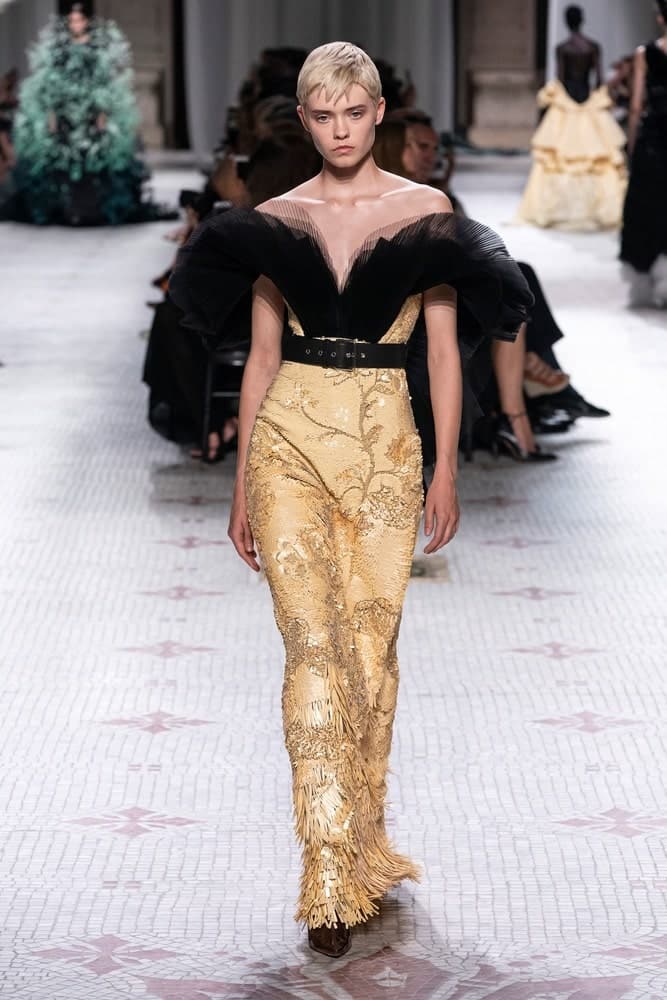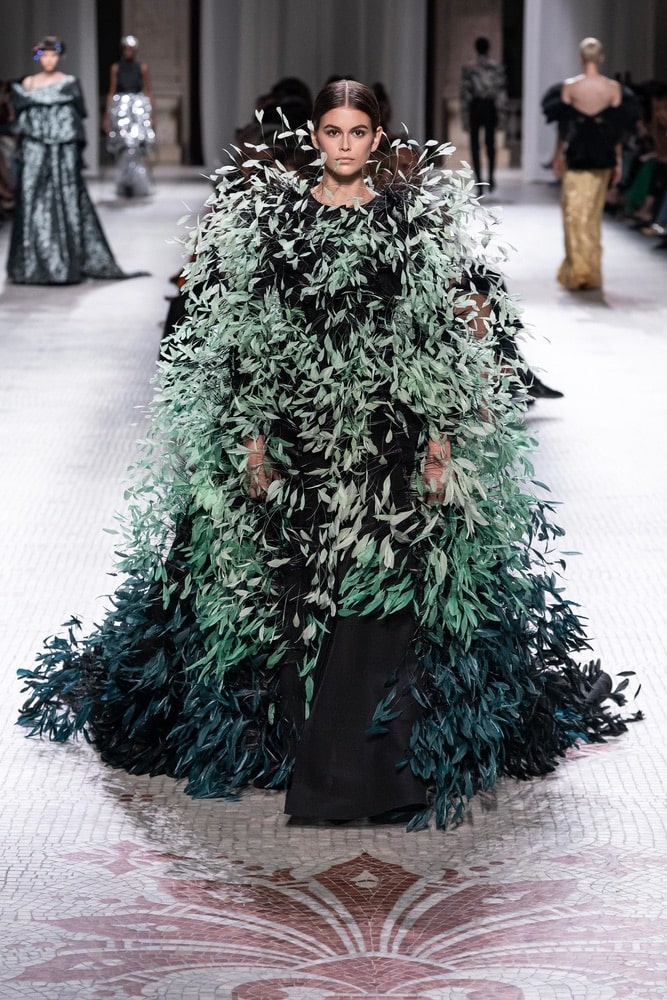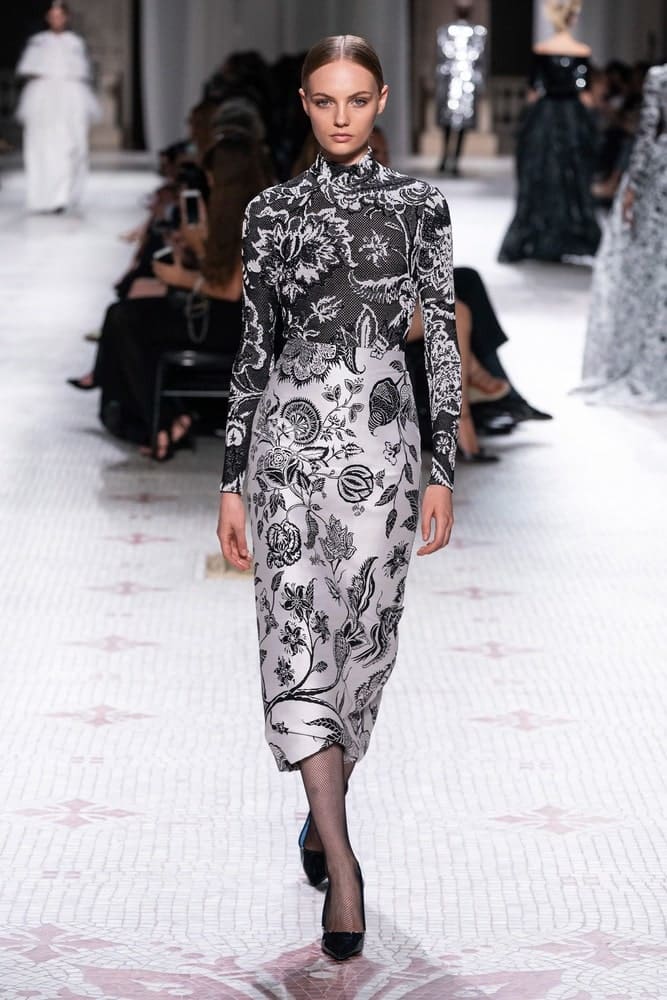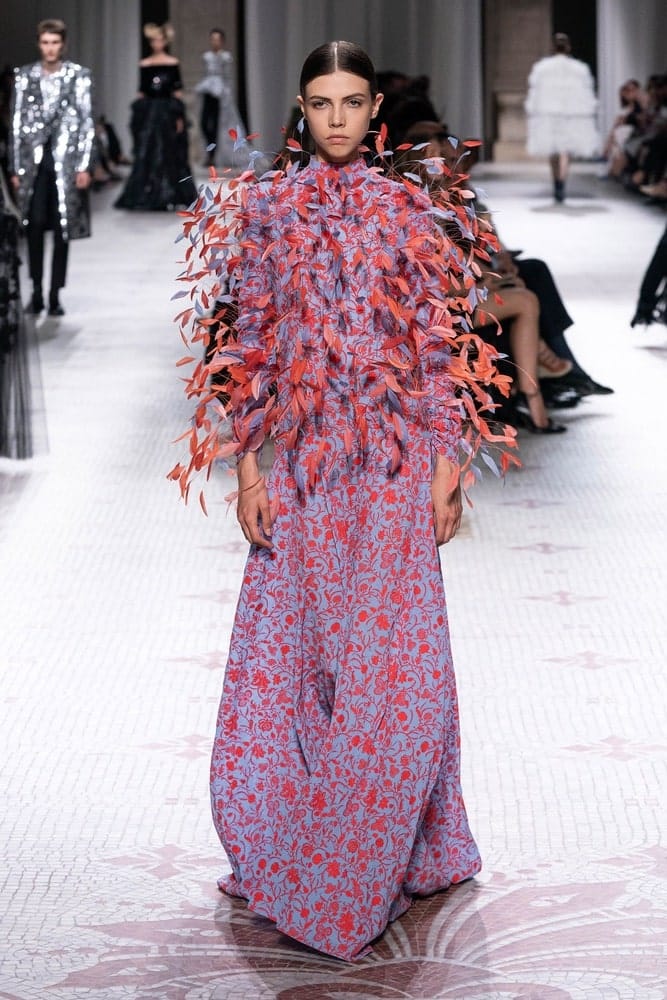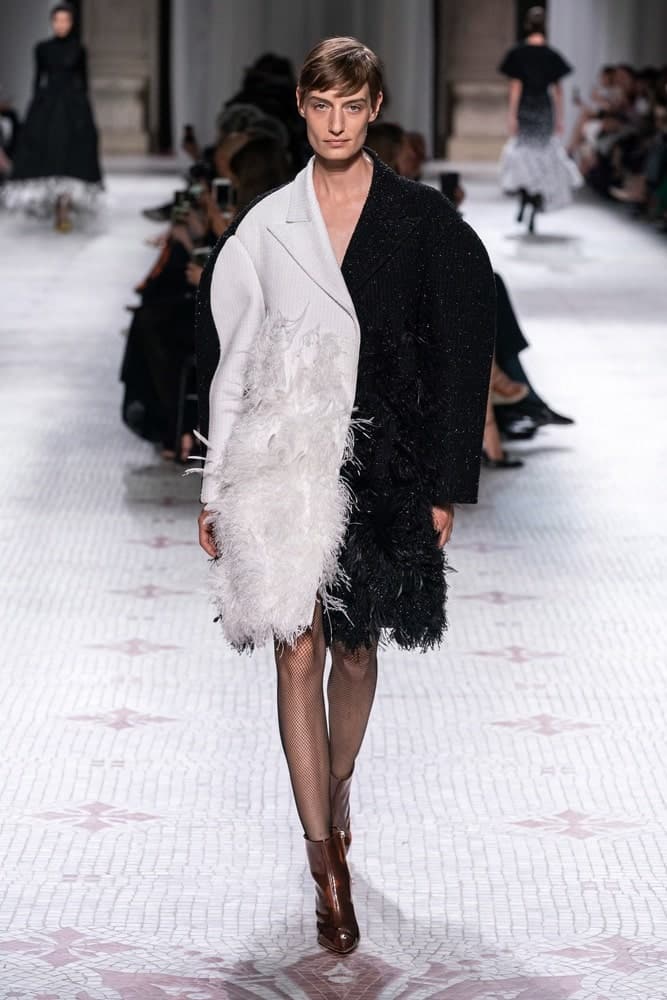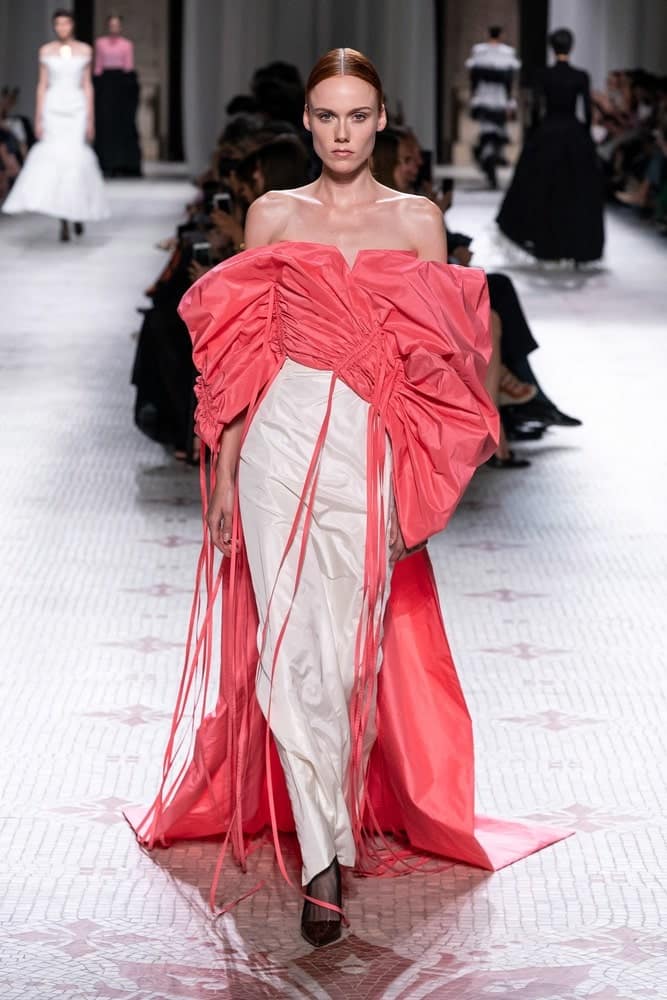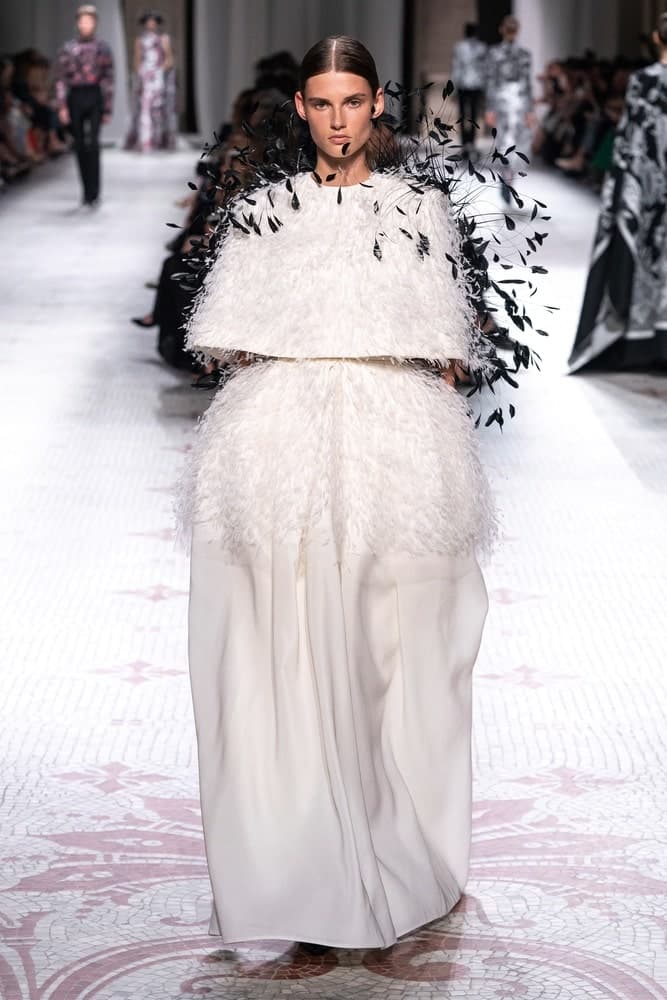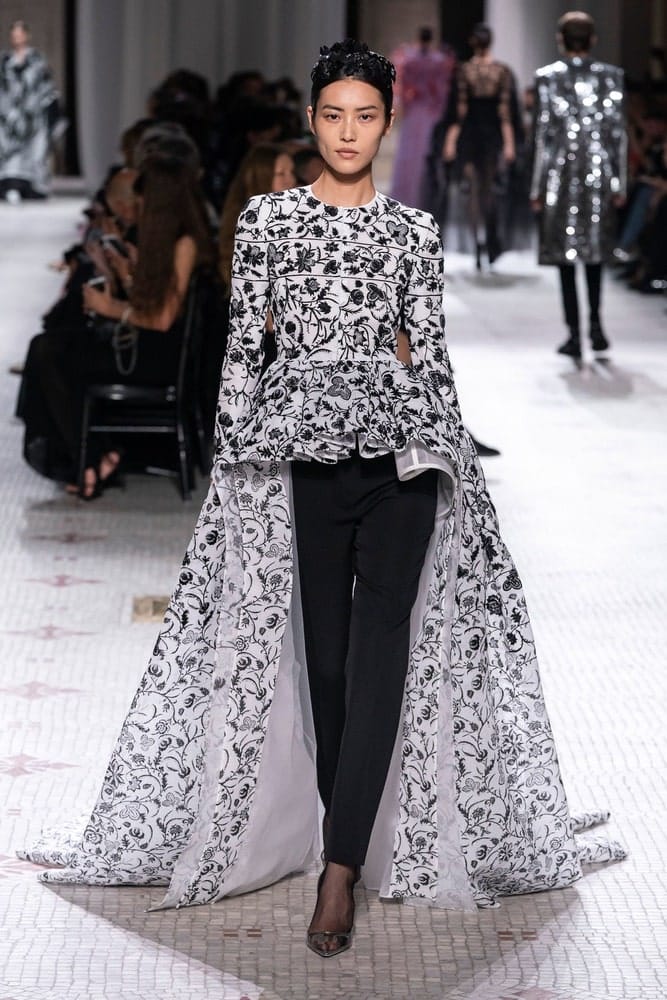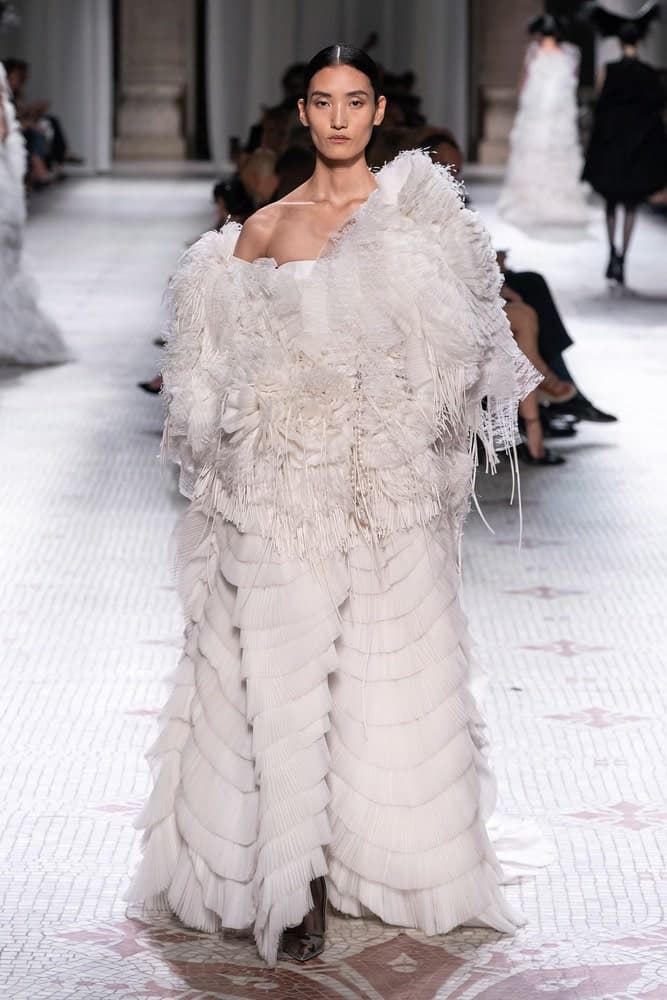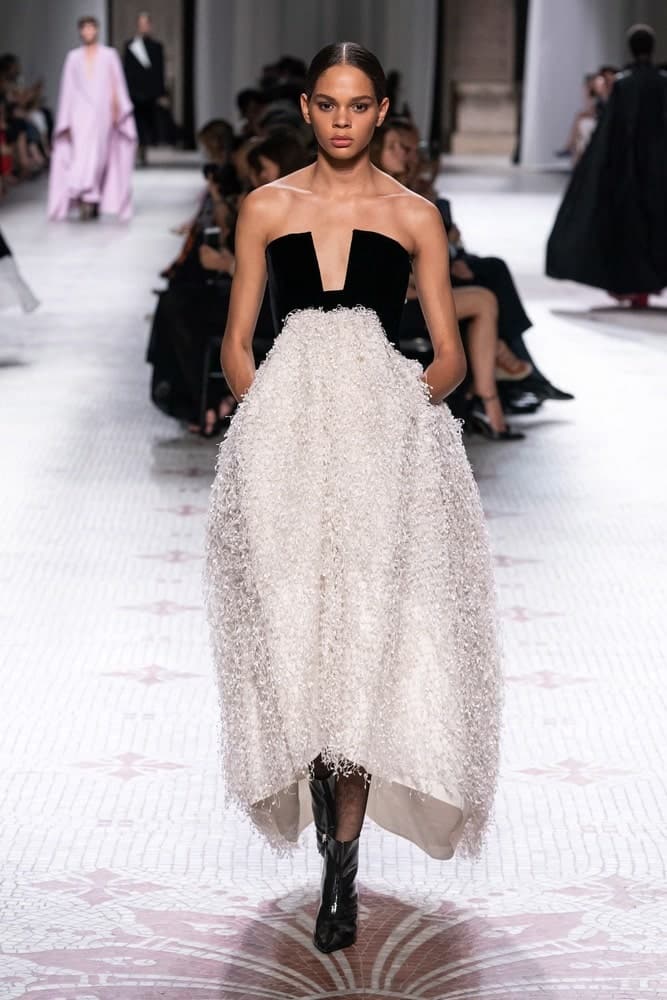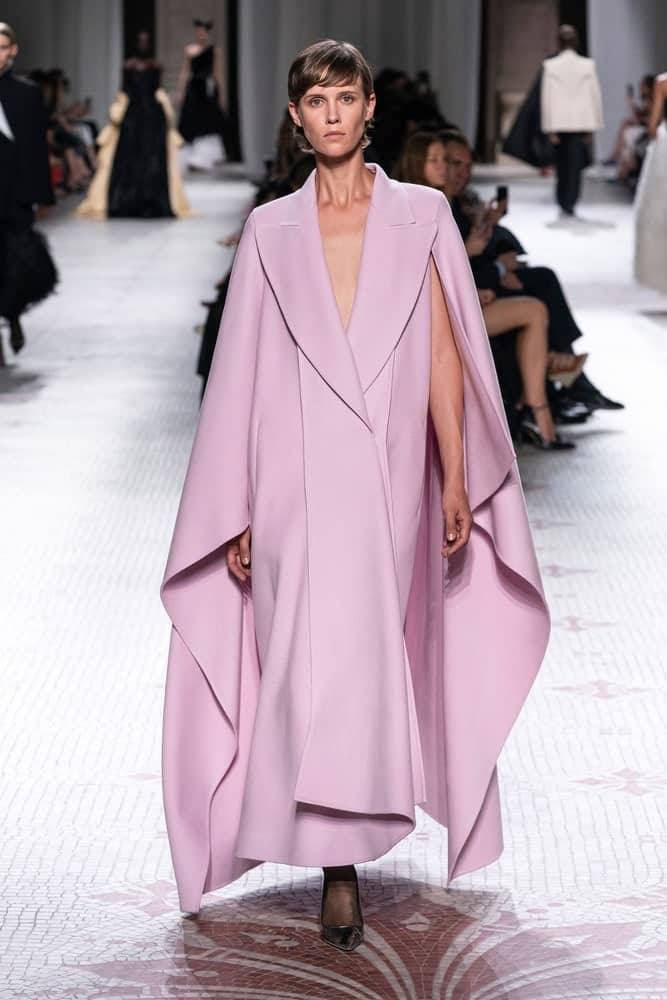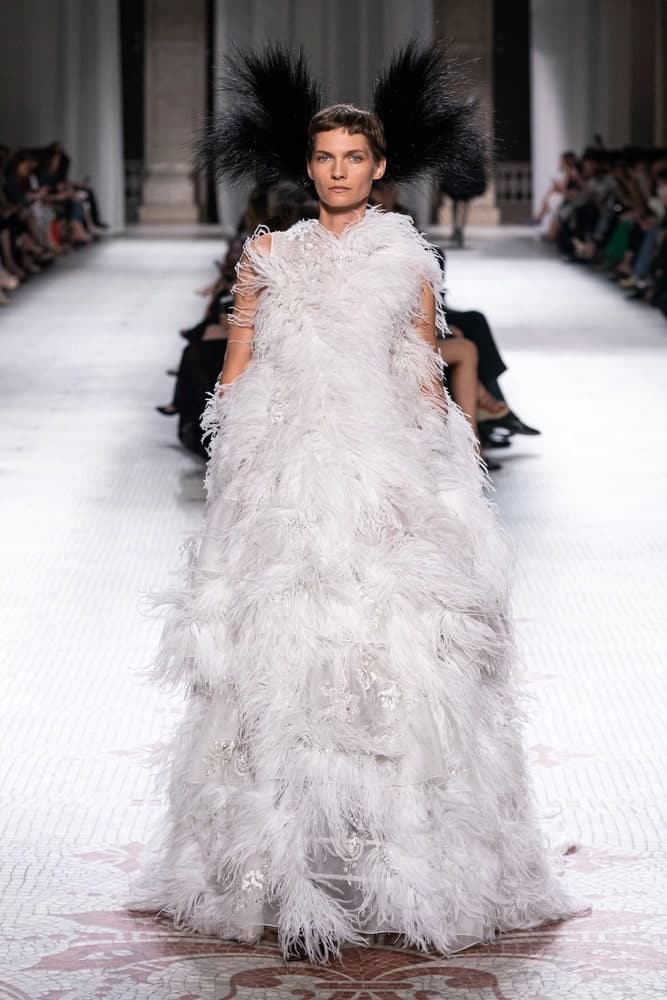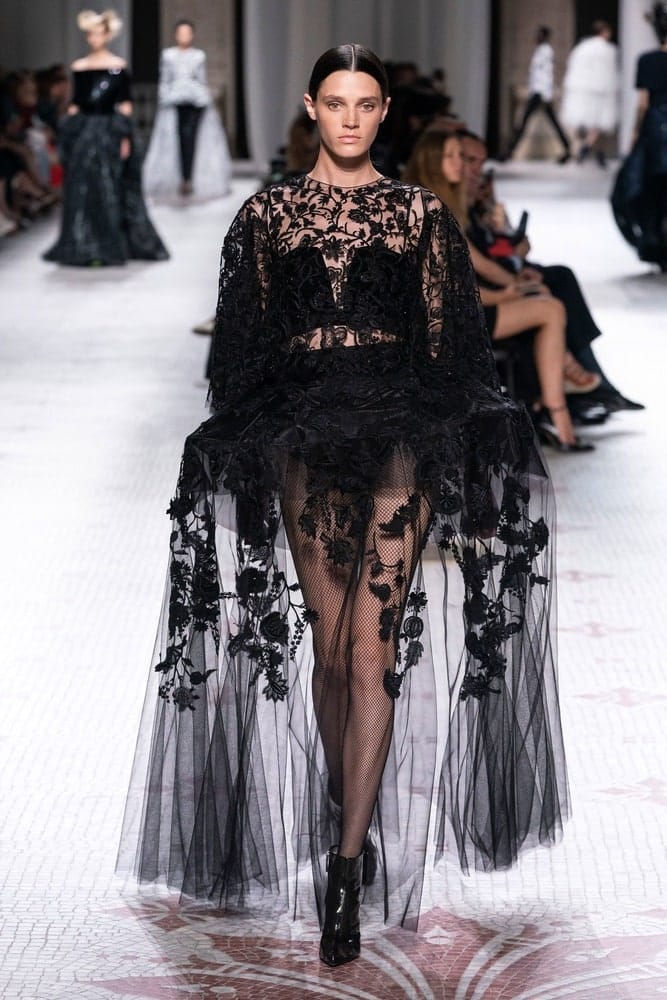 Grecian Alta Moda—The Dolce & Gabbana show was held at the Temple of Concordia in Sicily. There were art and history imbedded throughout this beautiful presentation and its venue—of course, the stunning gowns didn't hurt either. With a Greek goddess vibe, this collection had balance throughout its colors, from lavish jewel tones and flowy angelic whites. Bravo!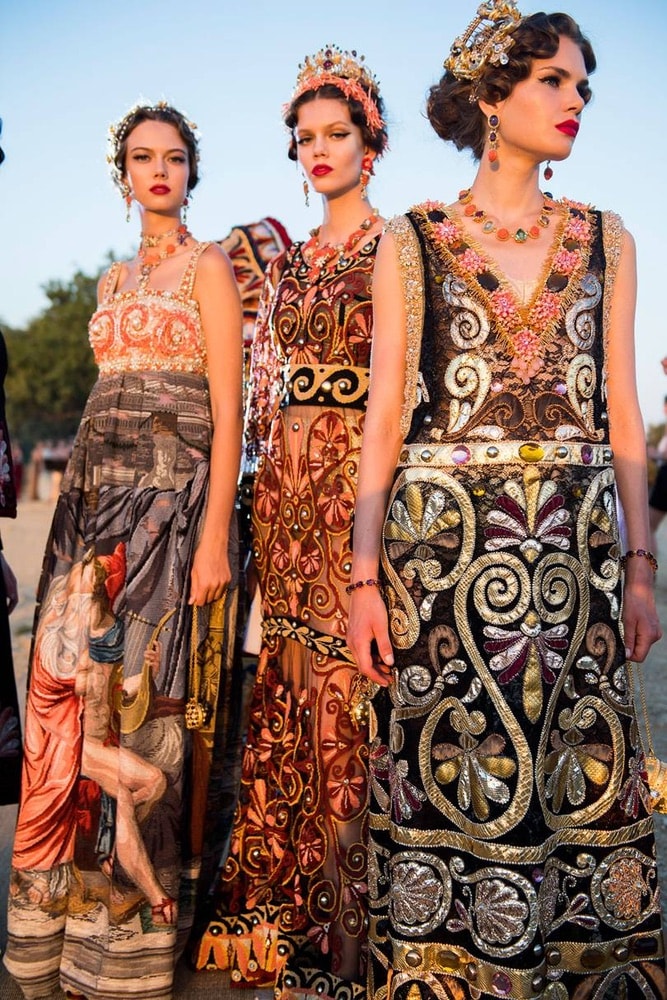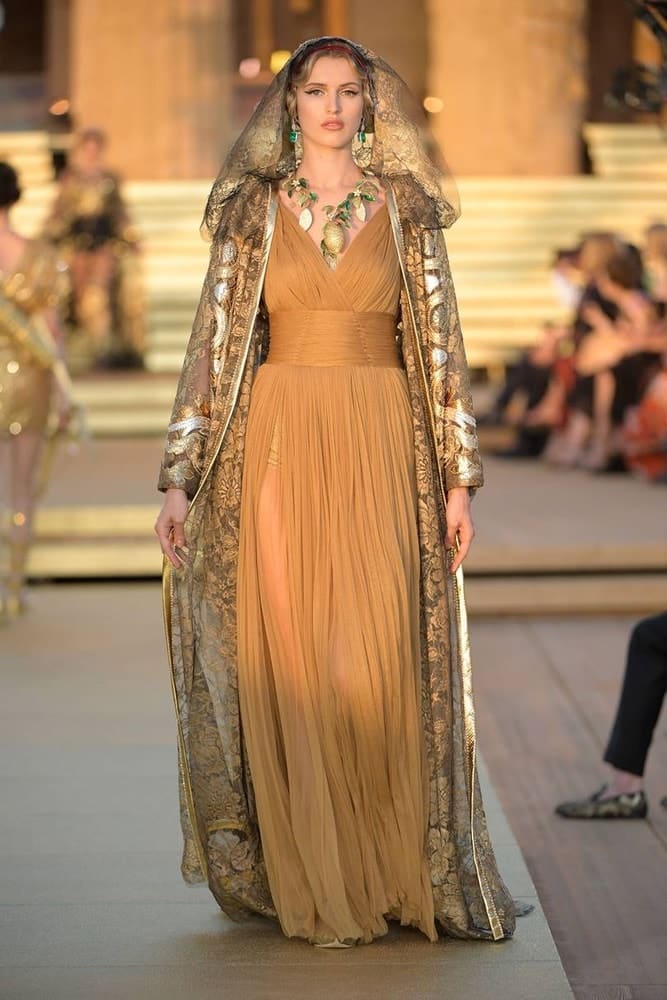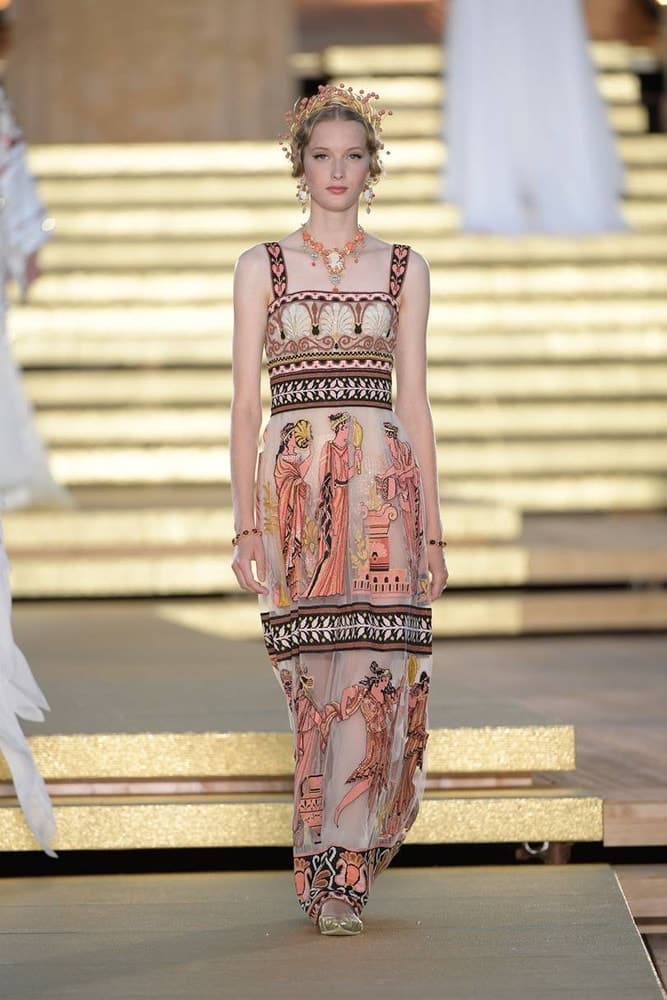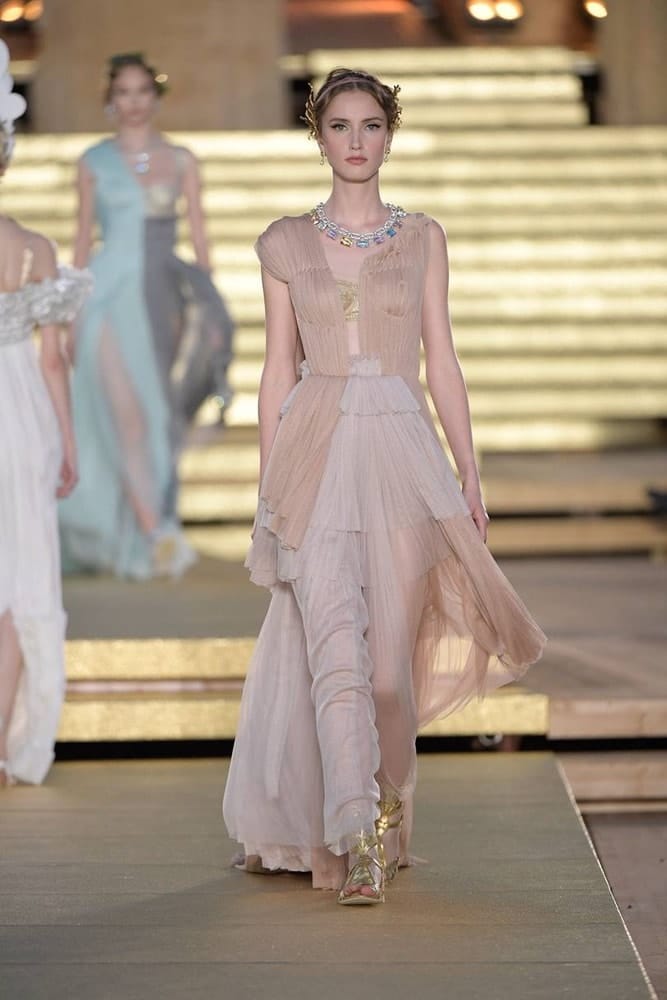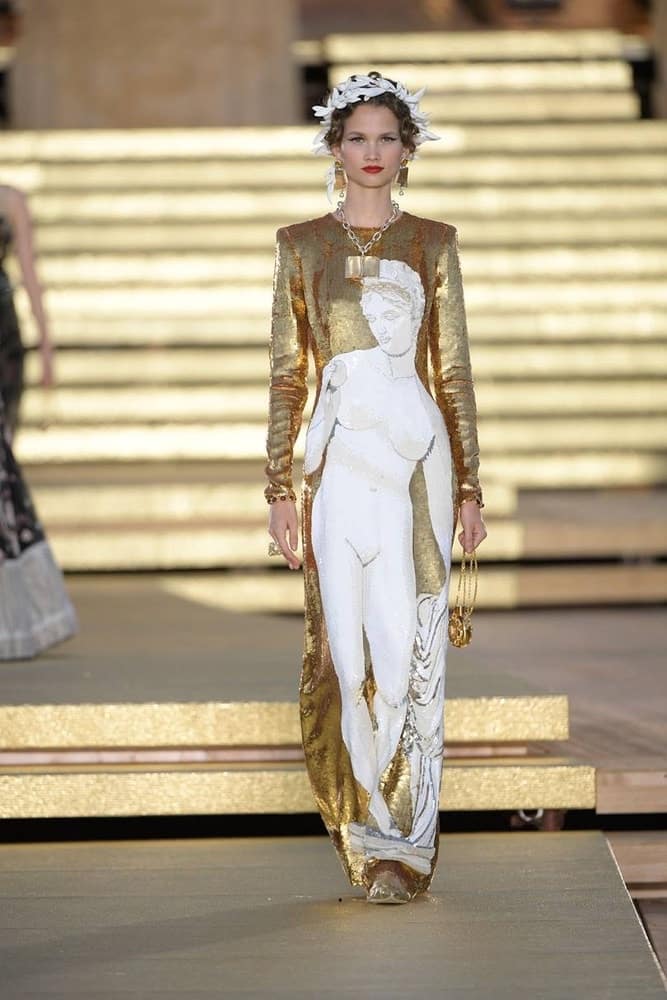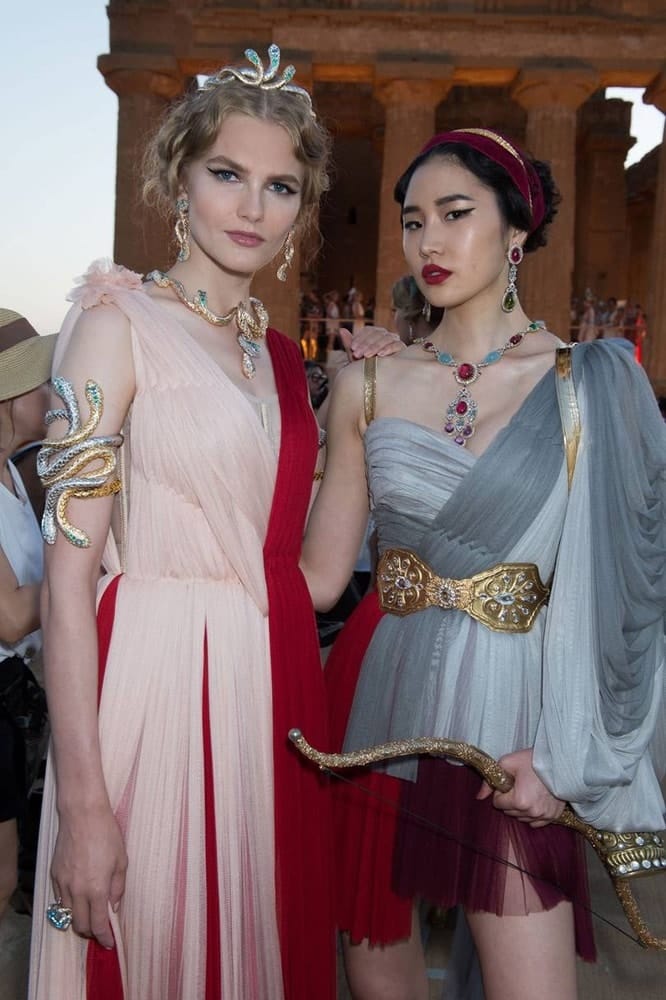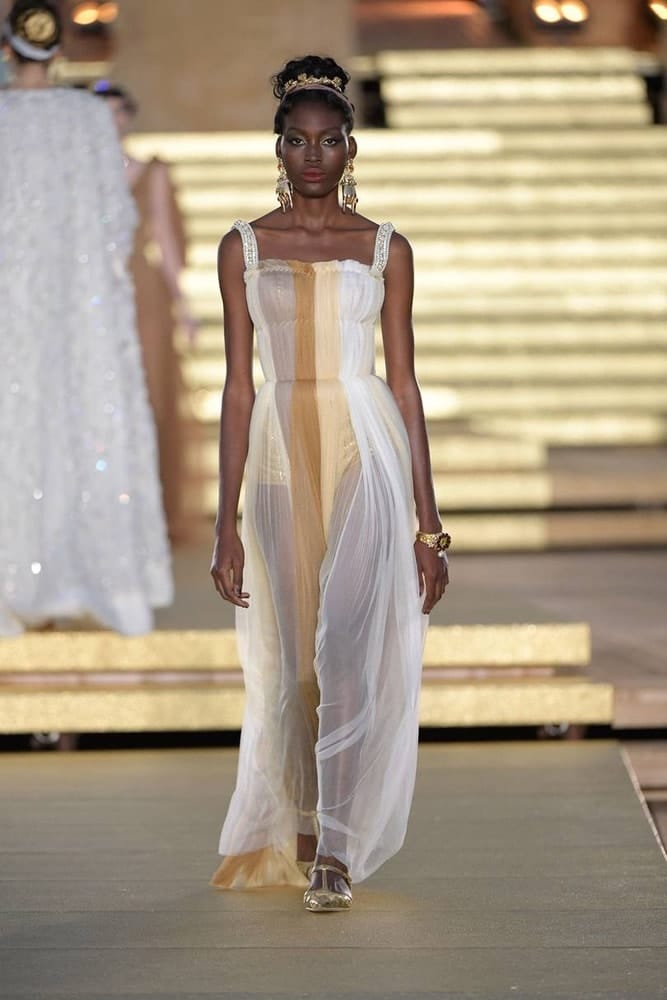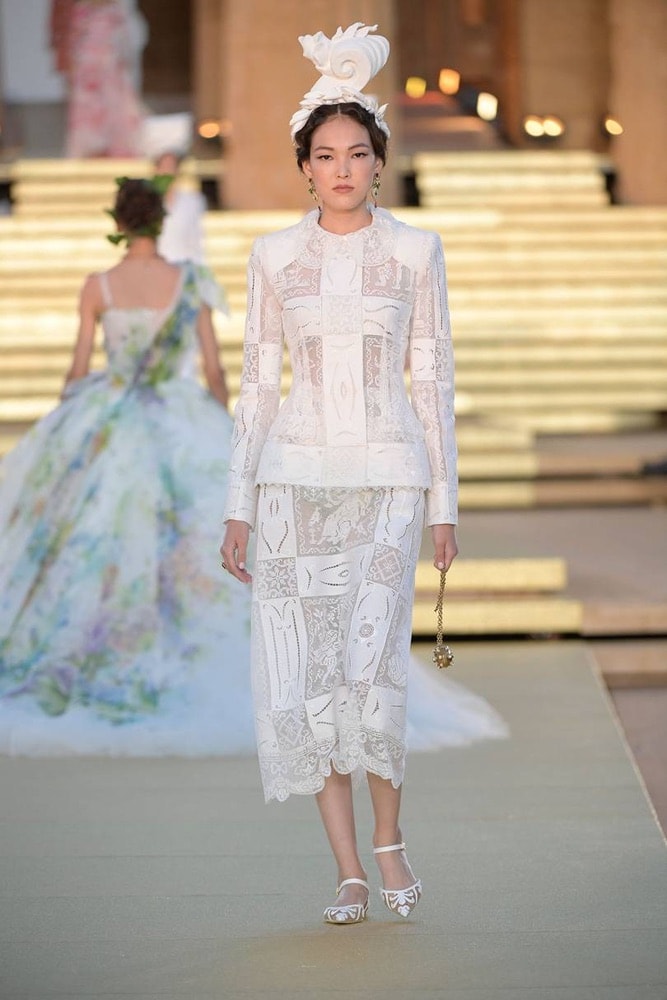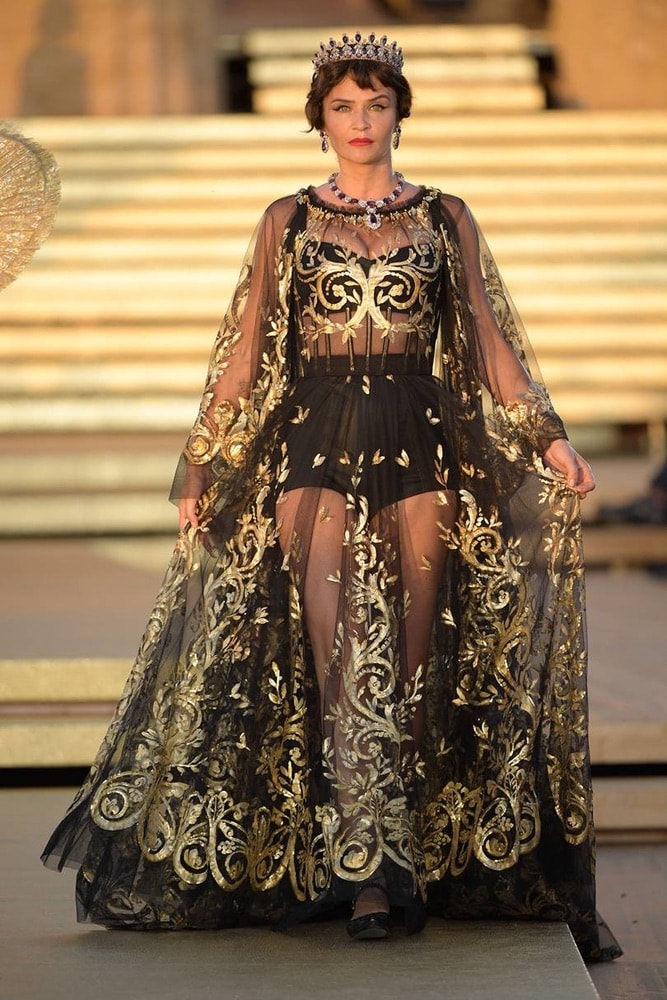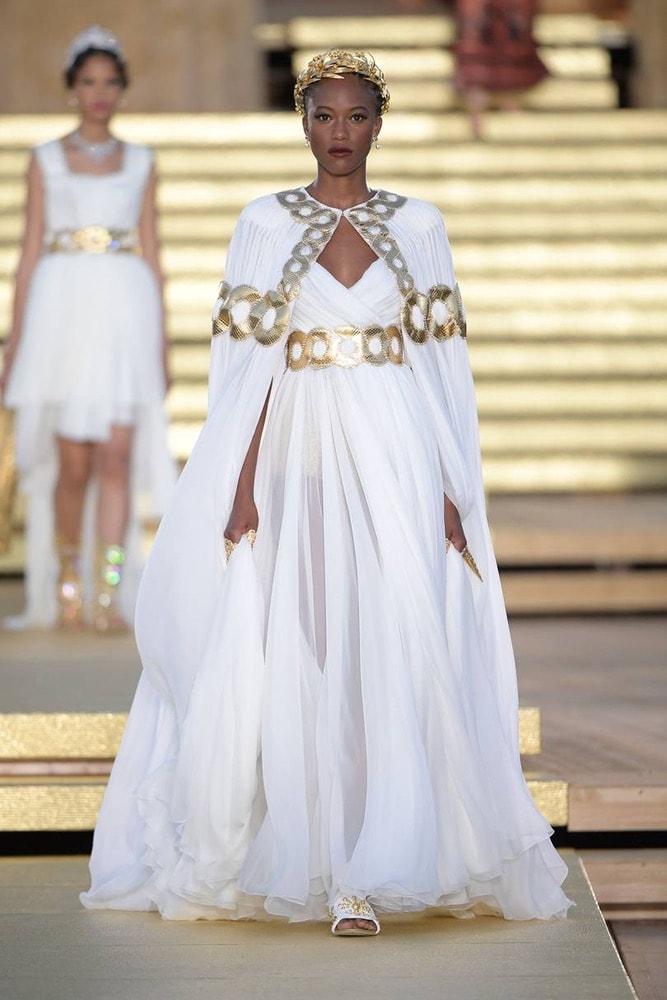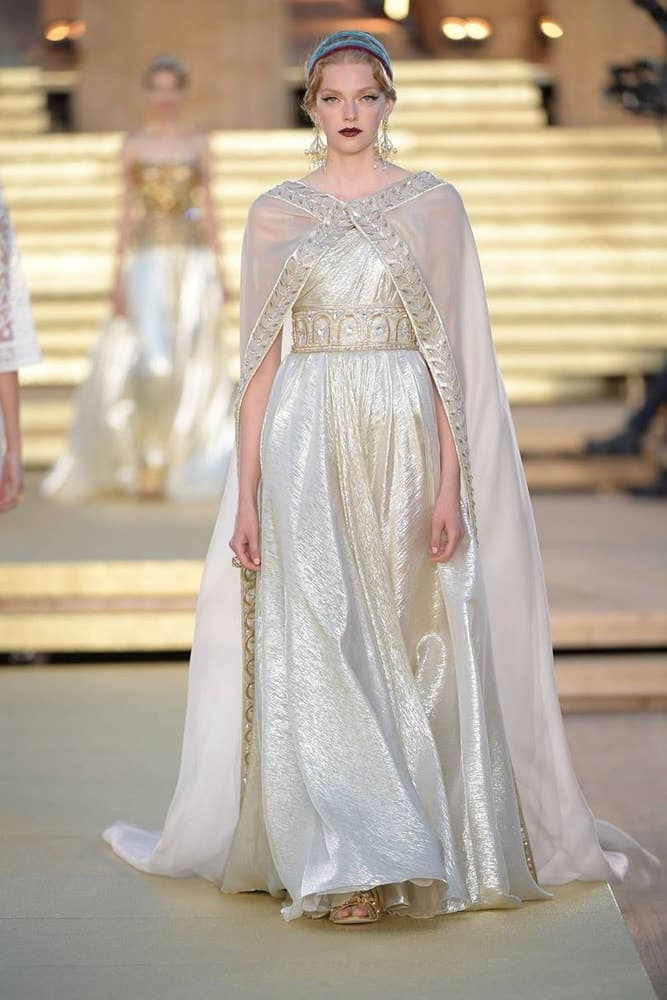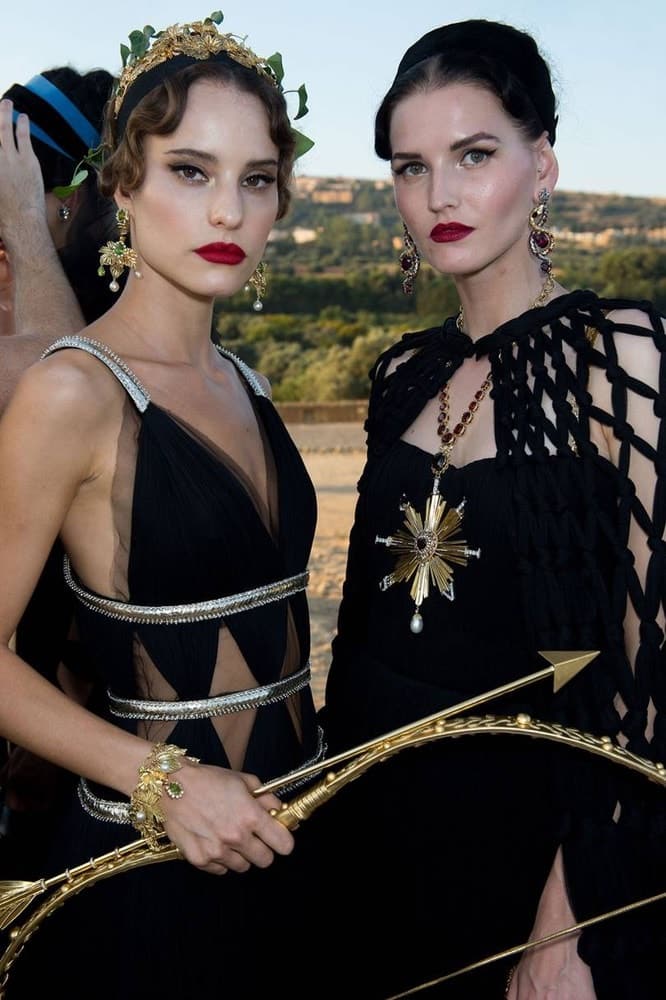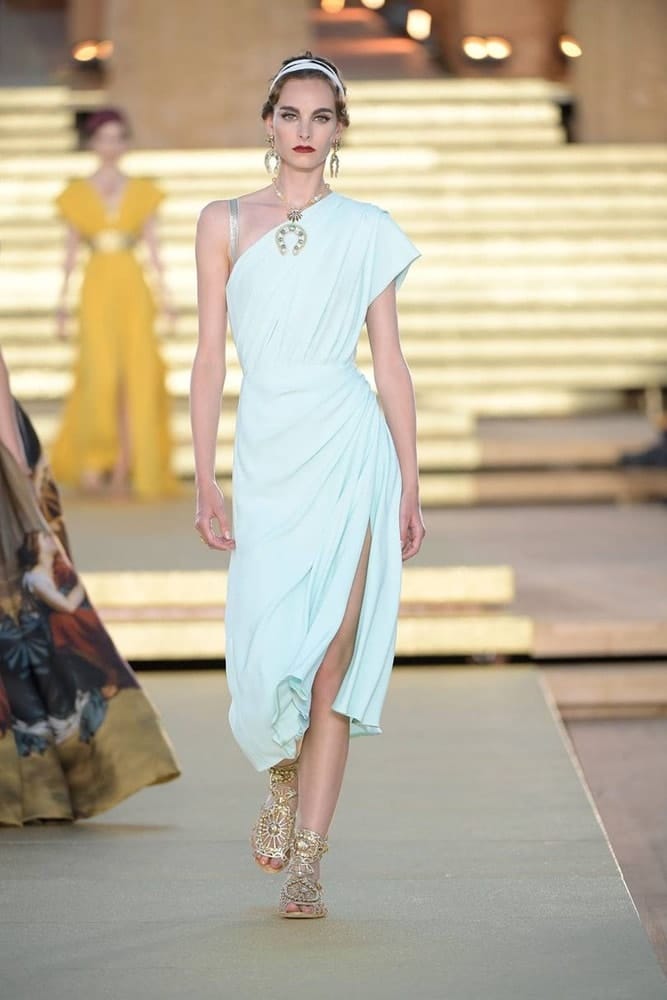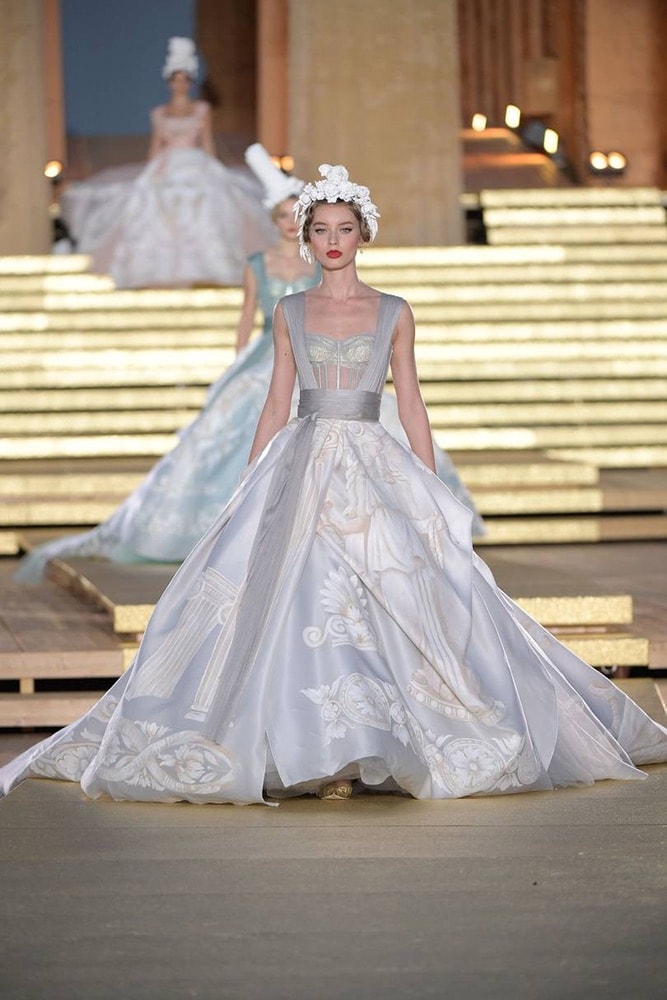 All the Colors of the Rainbow—Three words to sum up this show would be big, bold, and beautiful! Valentino did a spectacular job of giving us anything and everything colorful! But the legendary fashion house didn't stop with the clothing; the runway presentation also included magnificent headdresses.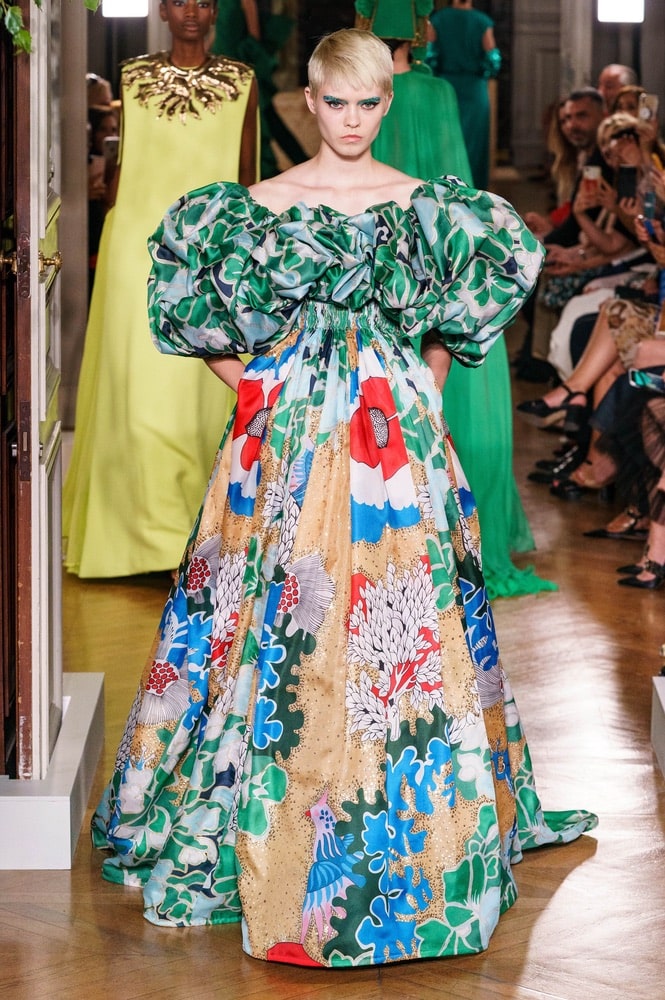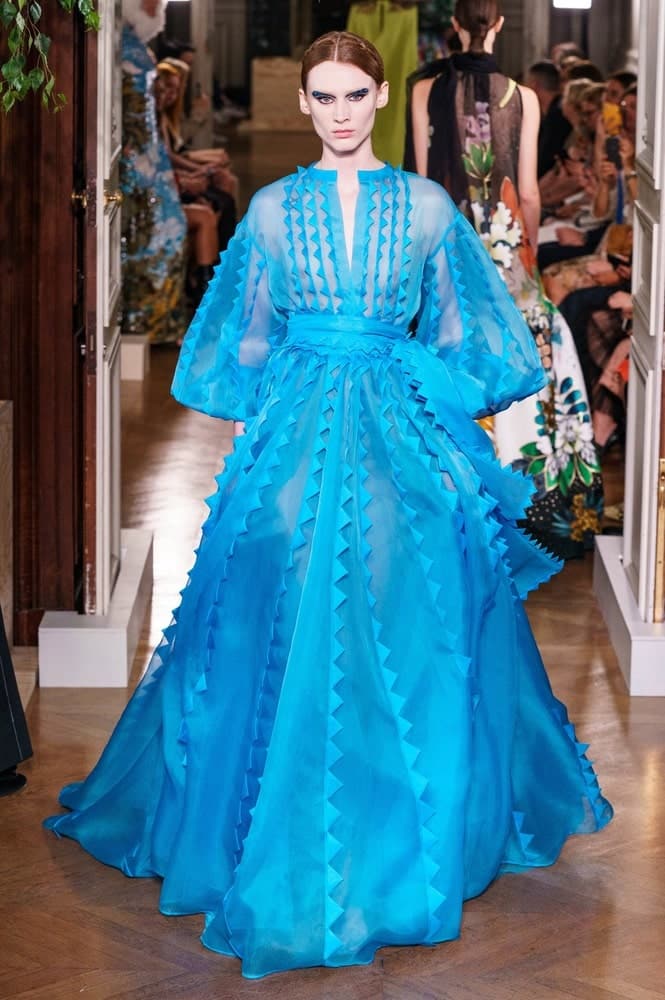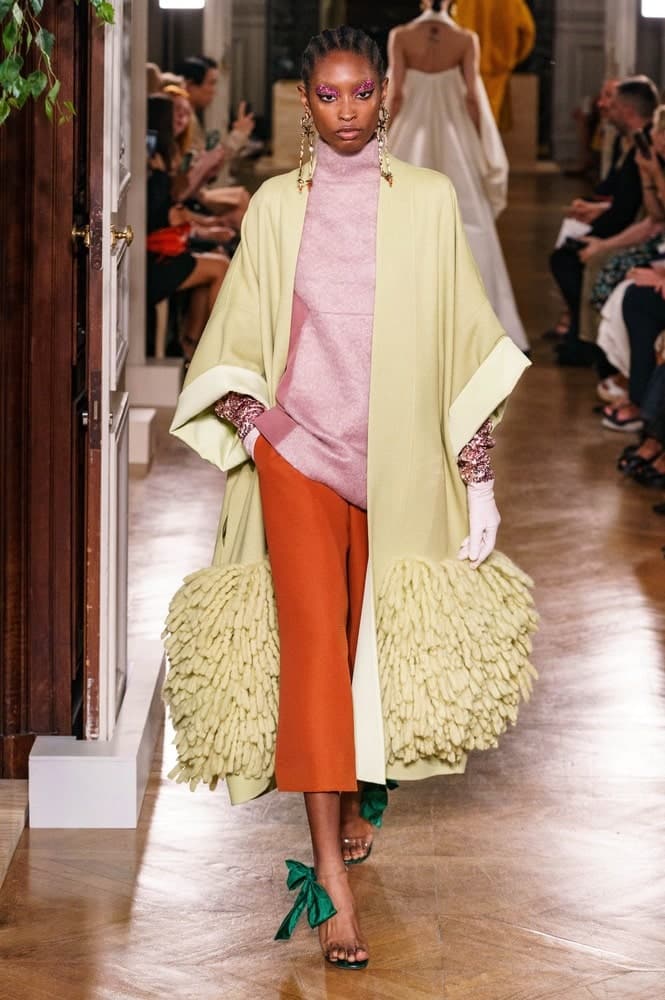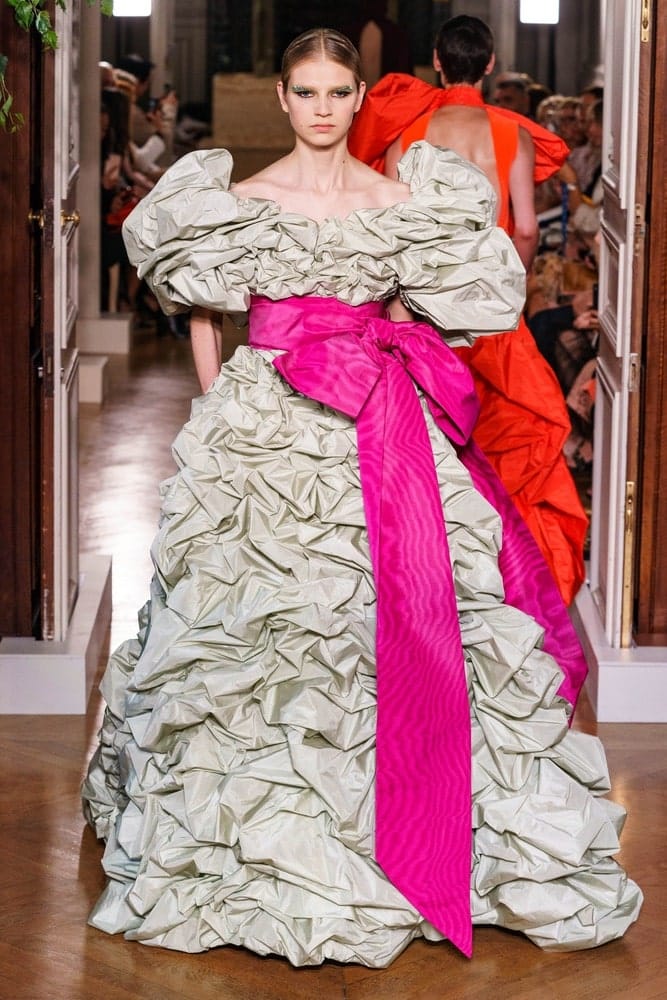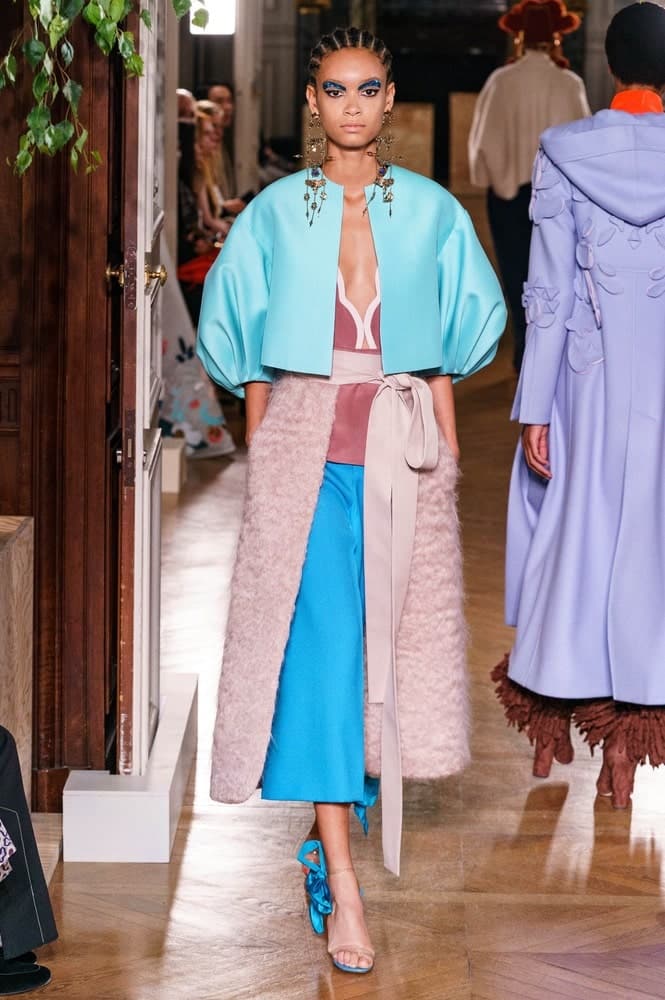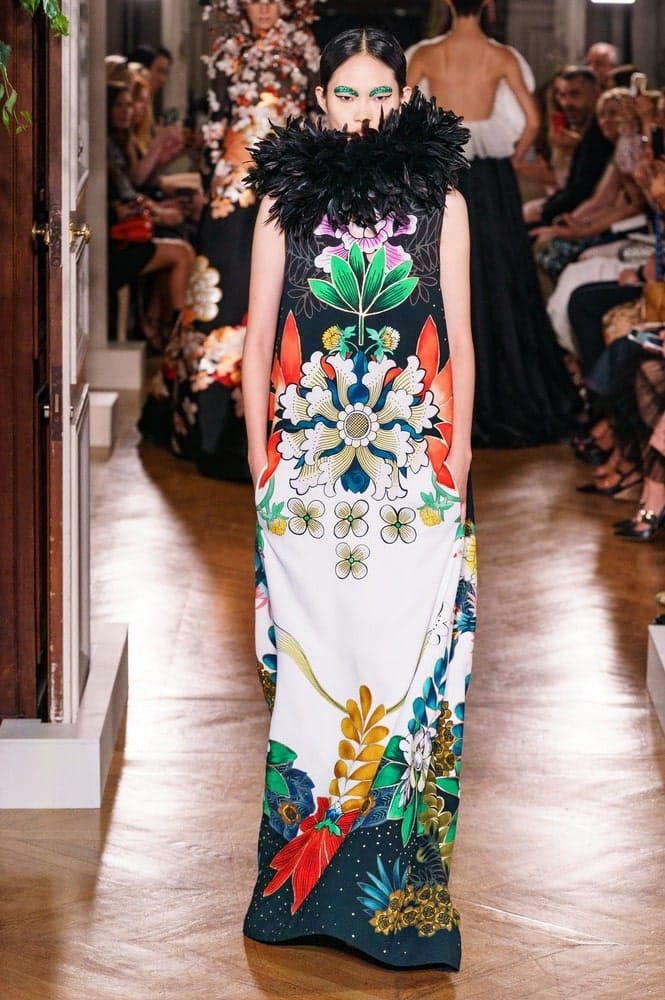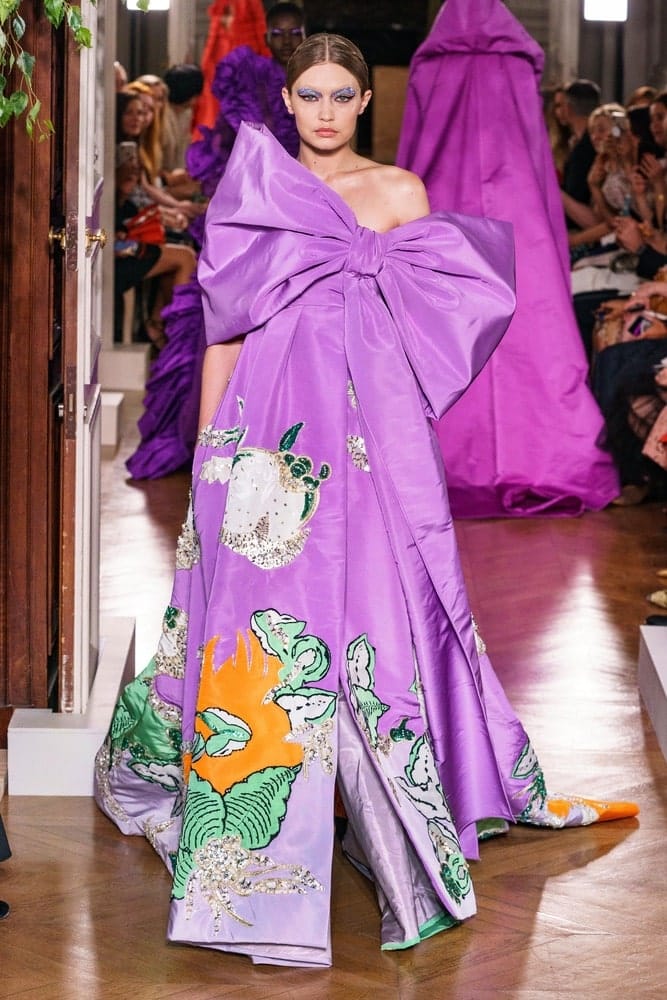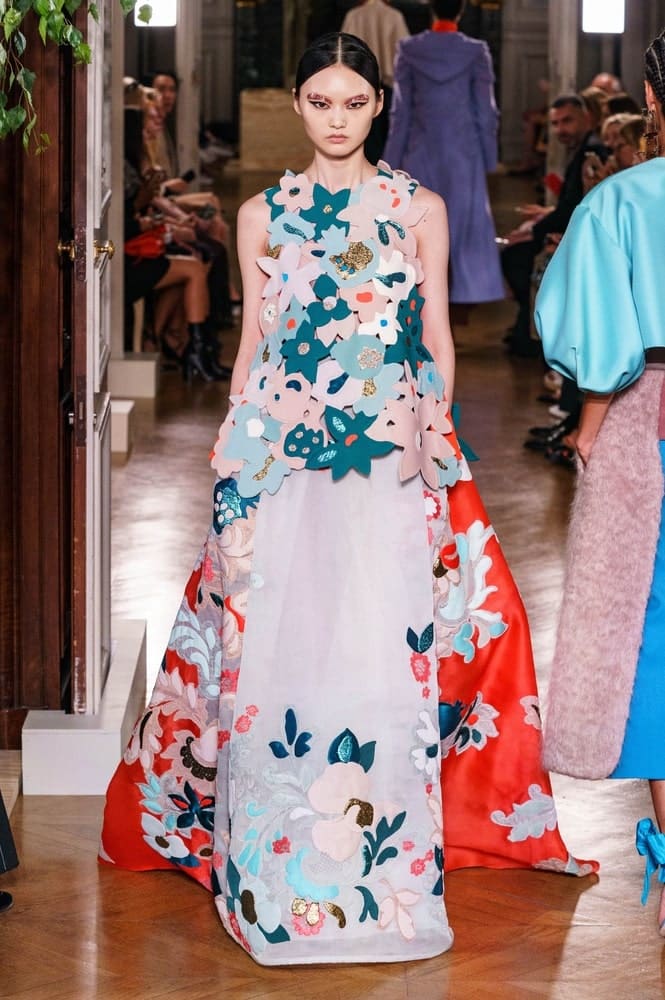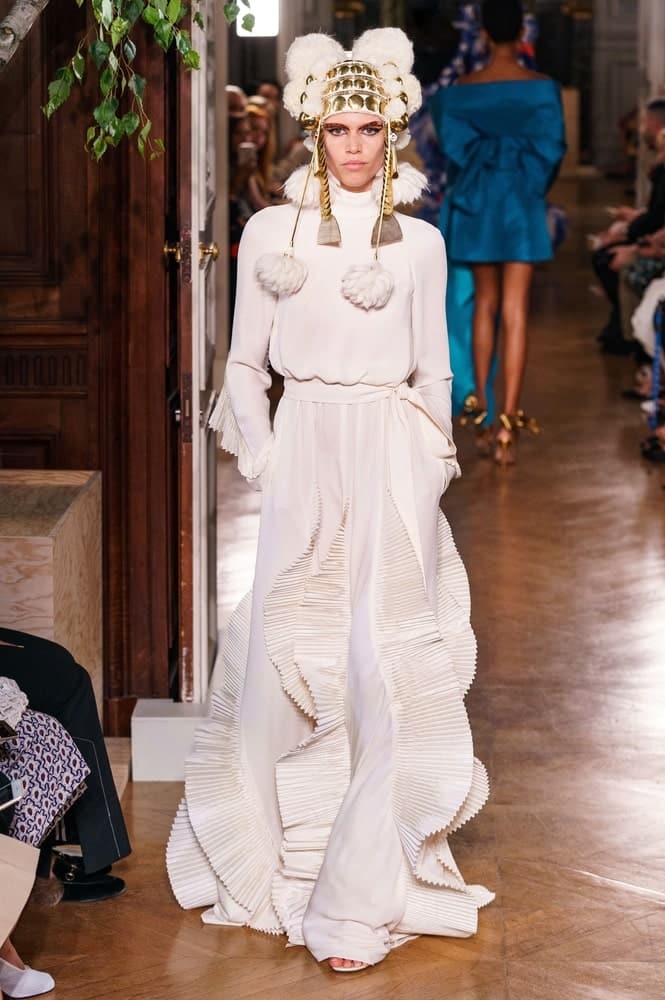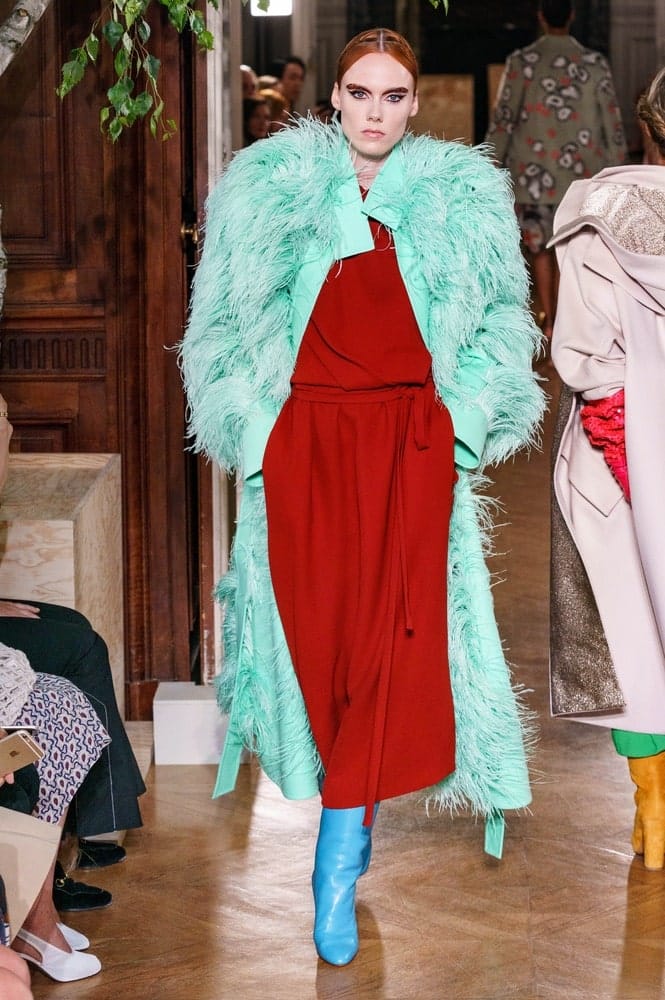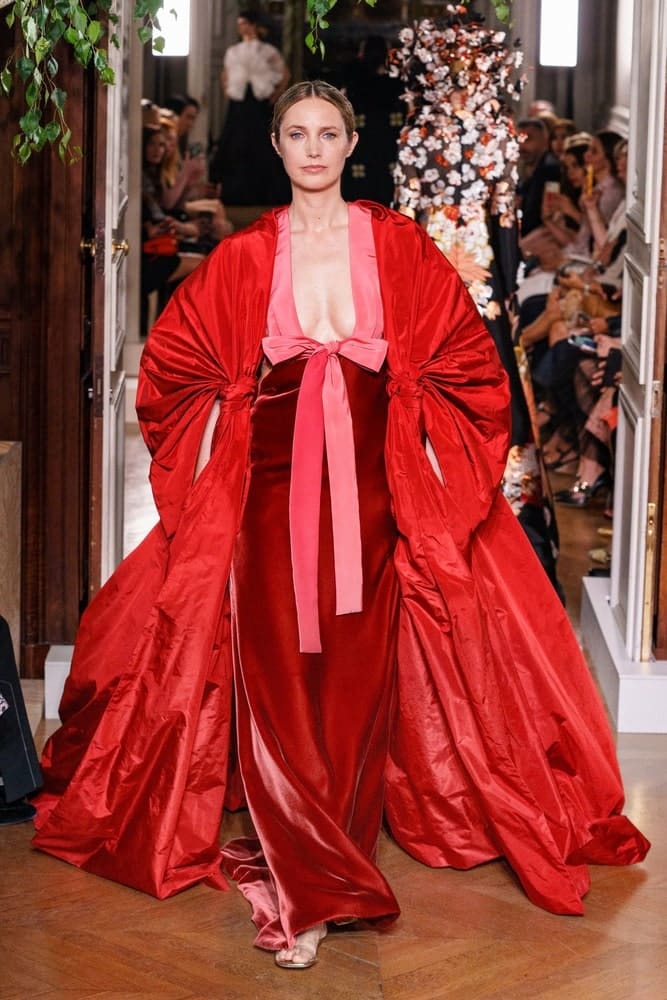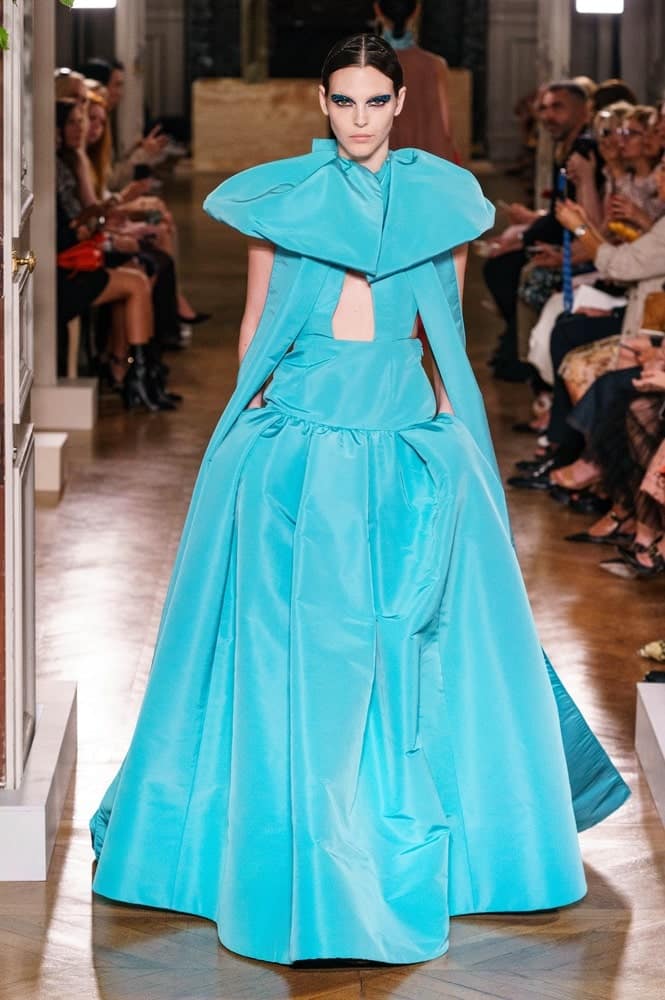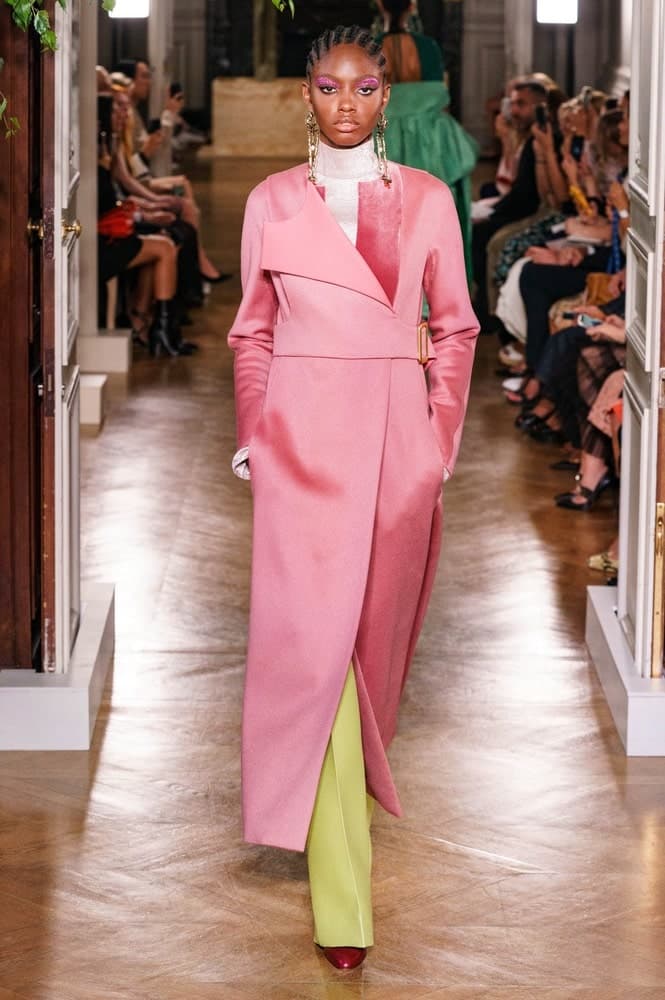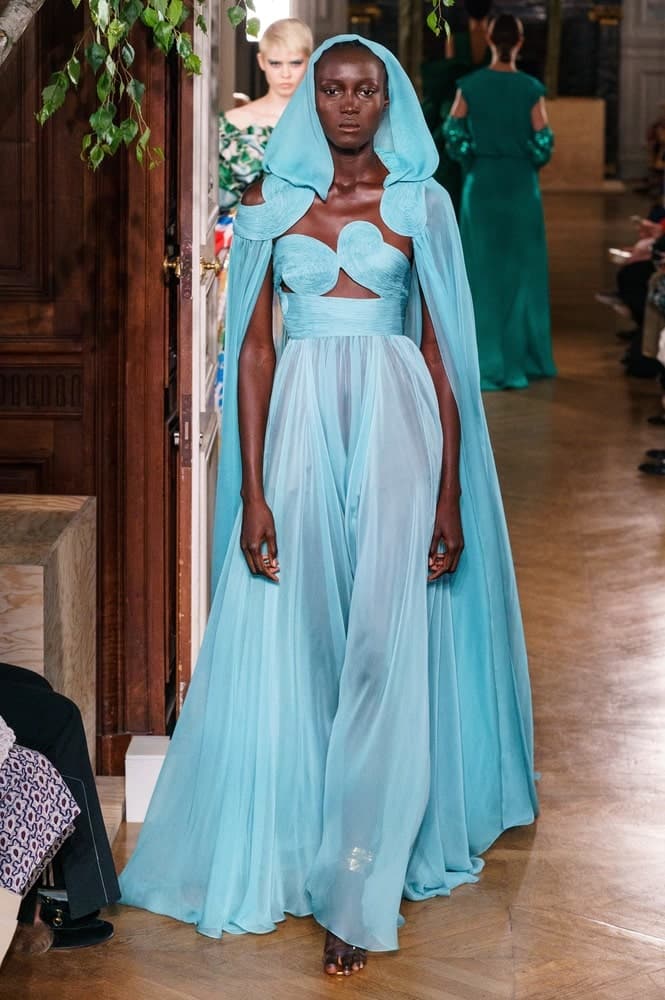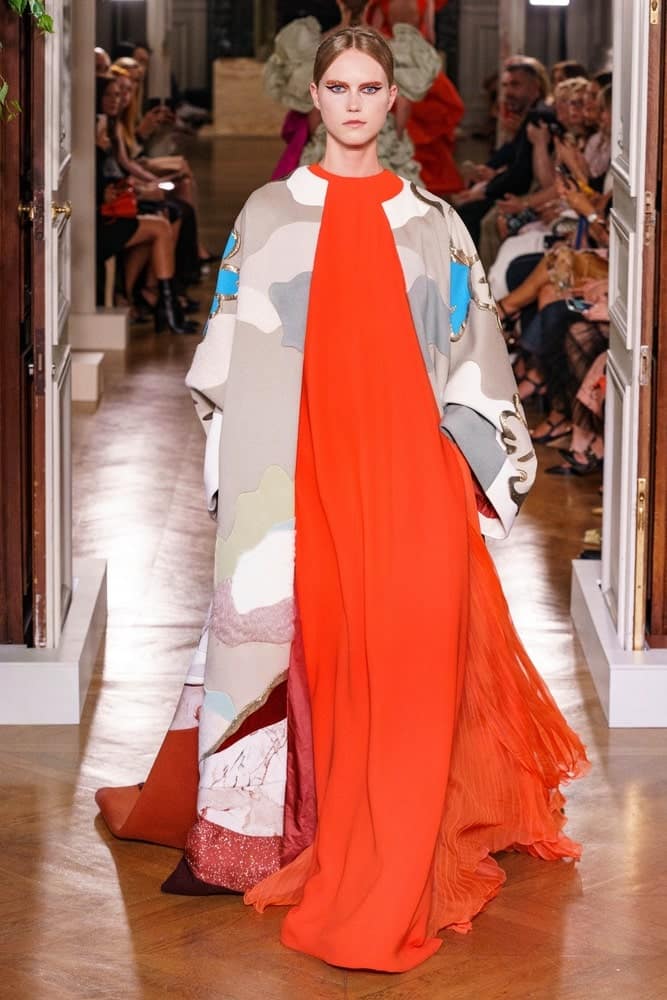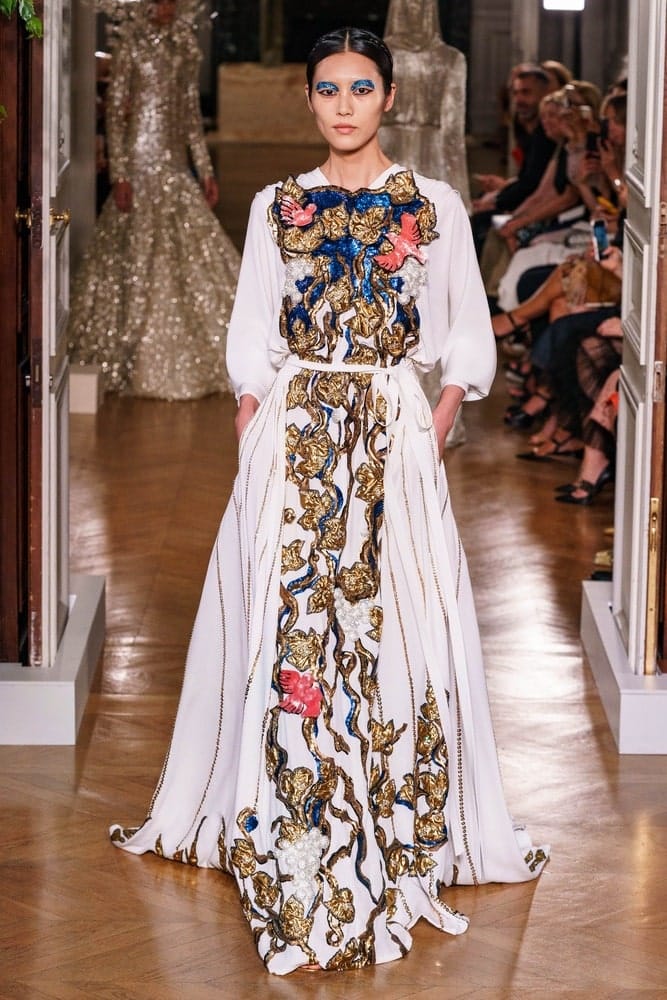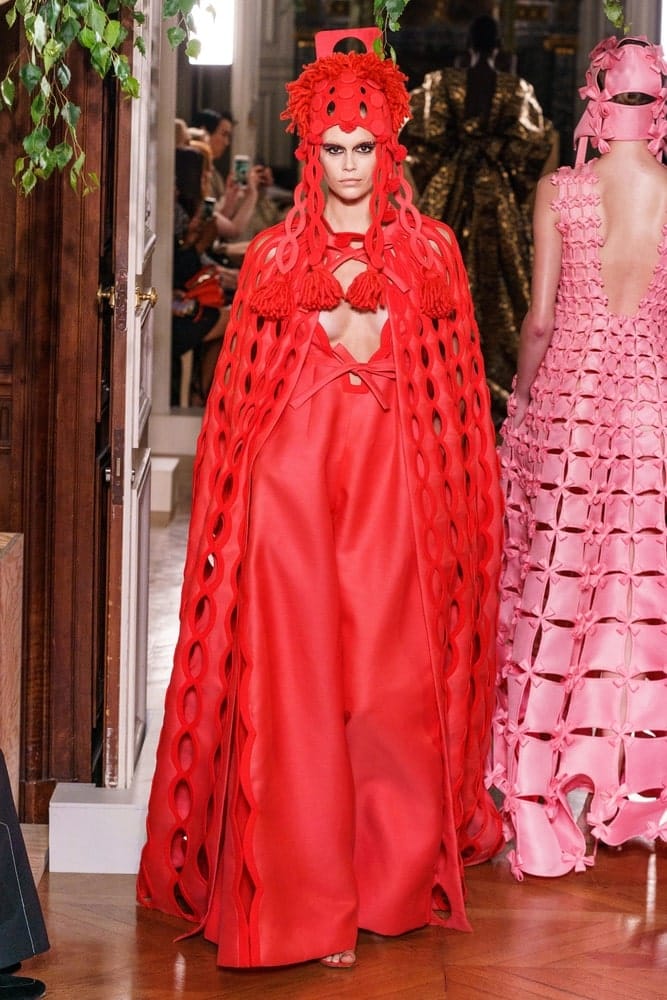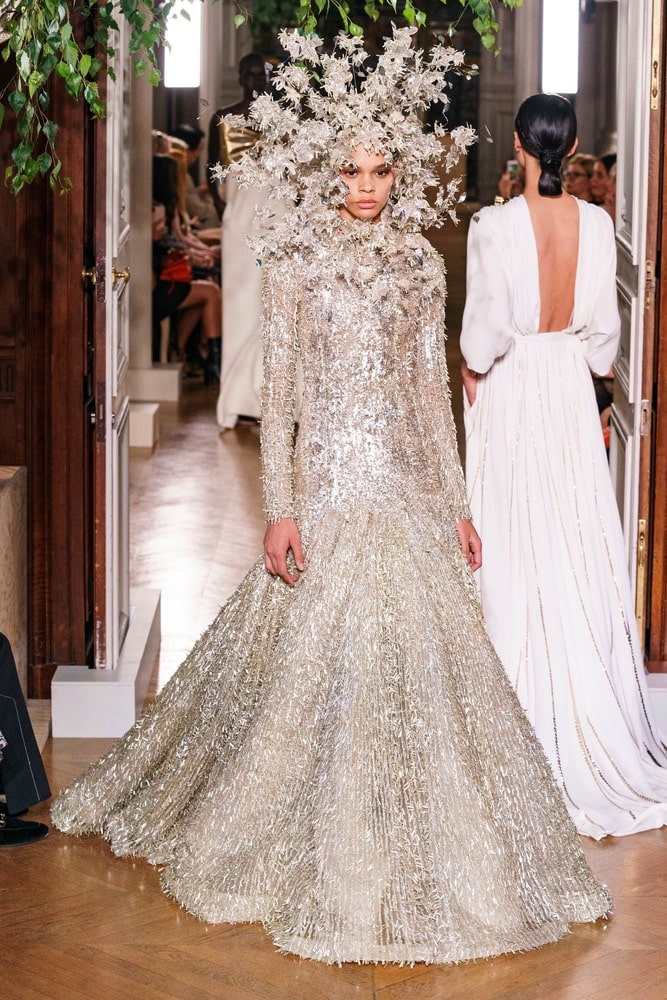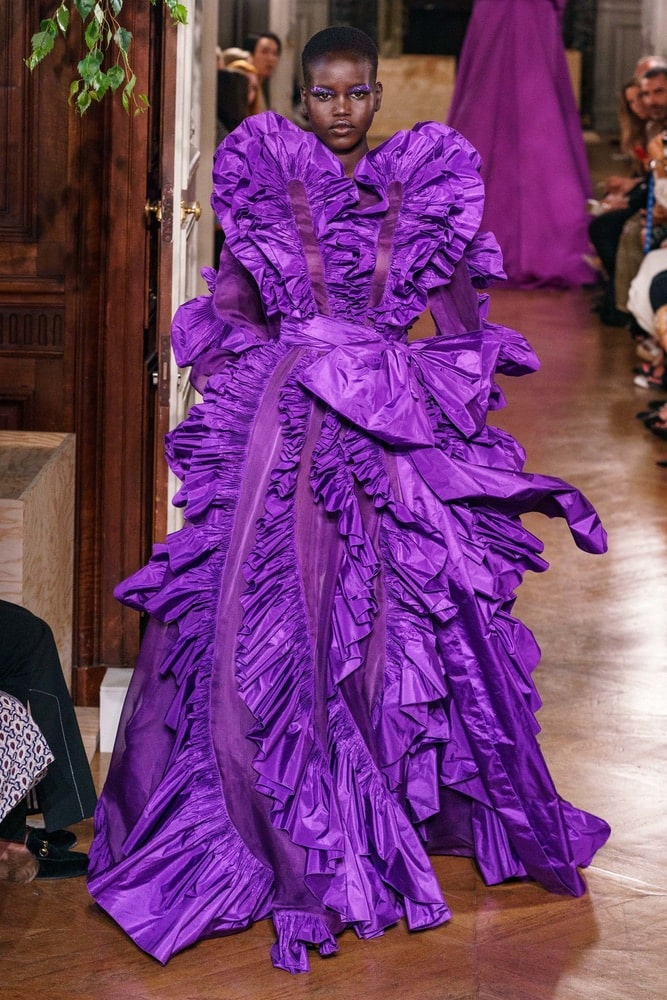 How will you be incorporating some of these over-the-top looks into your everyday style this fall season? Let us know in the comments or on social media @viemagazine!
---