Emeril Lagasse Foundation Raises Over $1 Million for Gulf Coast Charities
---
April 10, 2019
The 13th Annual Chi Chi Miguel Weekend Was a Huge Success!
It was a rousing long weekend full of fun, great food, philanthropy, and togetherness! Presented by the Emeril Lagasse Foundation, the thirteenth annual Chi Chi Miguel Weekend took place April 4–6, 2019, at various locations throughout Santa Rosa Beach and Miramar Beach, Florida, and raised over $1 million for Gulf Coast charities.
Founded in 2006 by co-chairs Valerie and Mike "Chi Chi Miguel" Thompson as a small backyard barbecue competition, the Throwdown Benefit Auction & BBQ has since expanded to a three-day, star-studded event and one of the most successful fund-raisers along the Emerald Coast.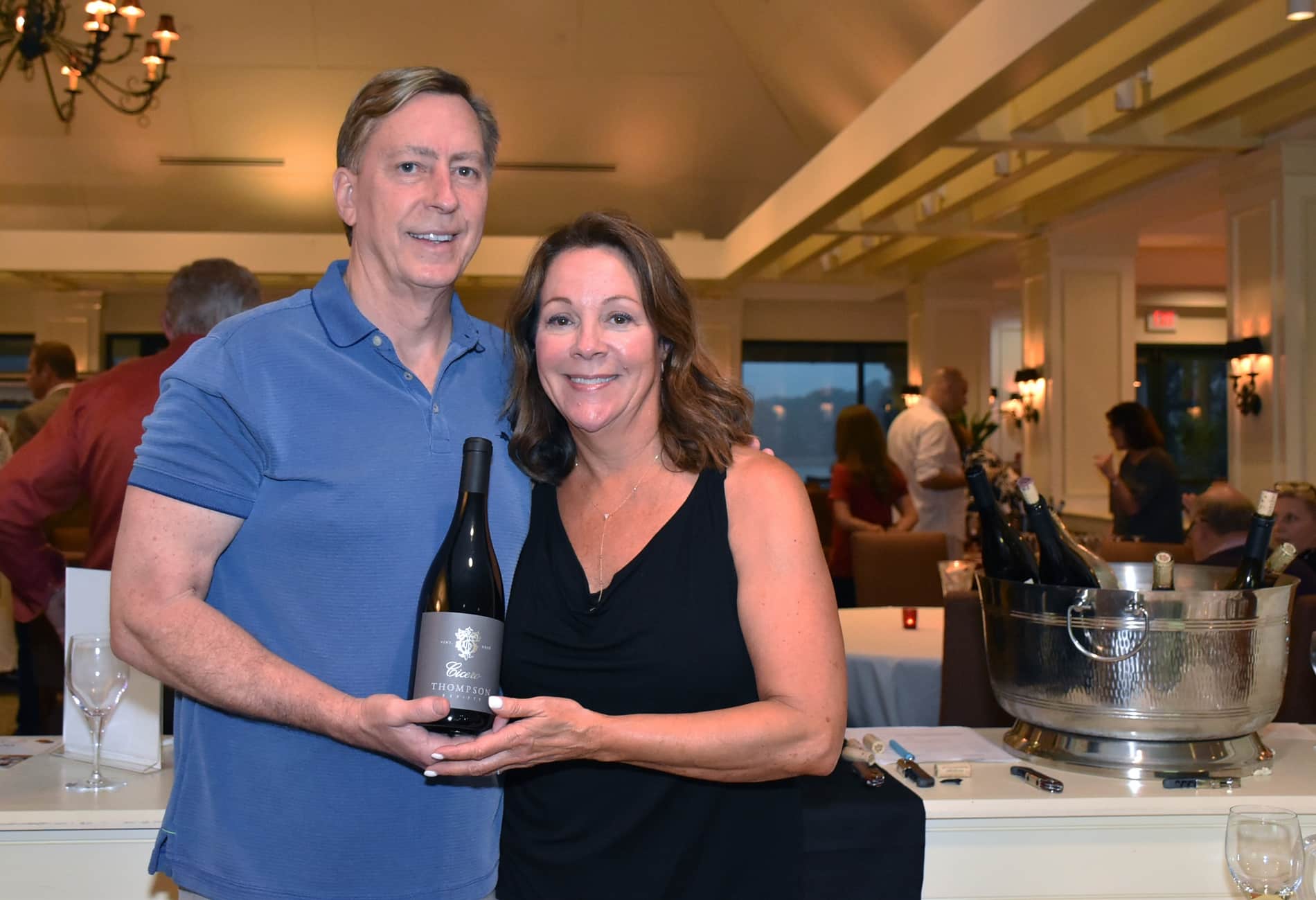 Four partner charity events kicked off the weekend festivities beginning on April 4 with the annual Wine Walkabout wine tasting and first-year Dine & Wine hosted at Bijoux Destin in The Market Shops. It was a lovely evening spent with Chef Jack McGuckin and his wife, Leslie, of Bijoux as well as guest of honor Janice Mondavi of Robert Mondavi wines, who perfectly paired the evening's vino choices with Chef McGuckin's menu. This sold-out soirée benefited Sinfonia Gulf Coast, was hosted by George and Stephanie Brannon and Chris and Vicki Camp, and was sponsored by Setco Services, Luxury Estates Auction Co. and RJH & Associates.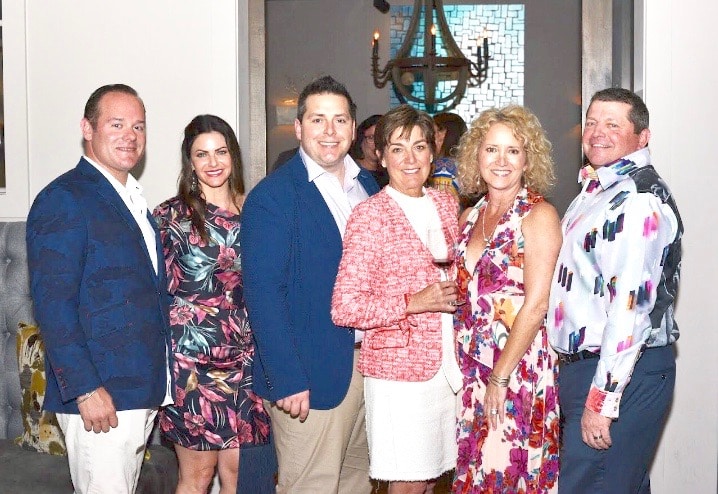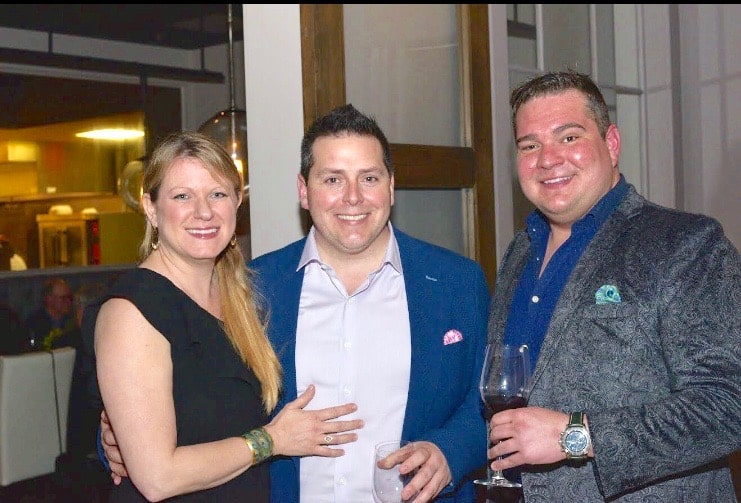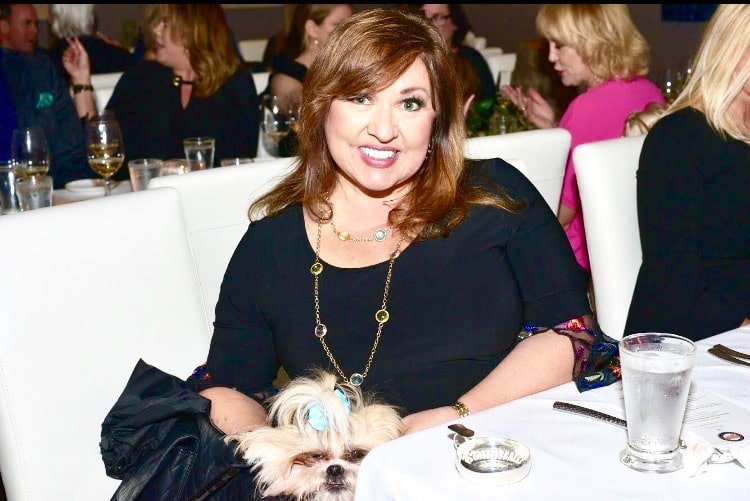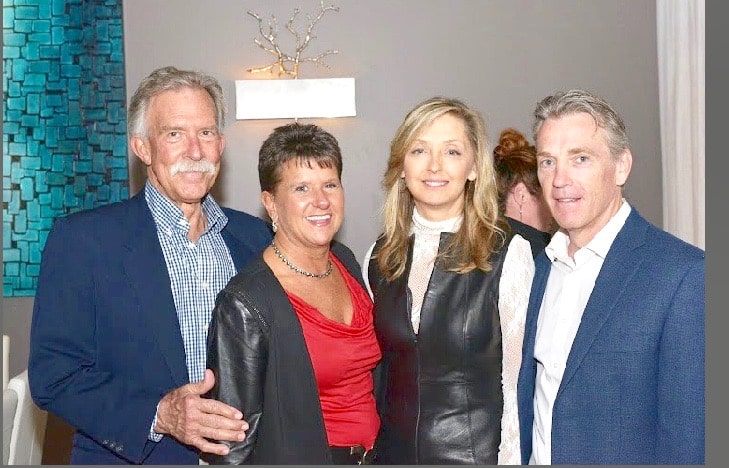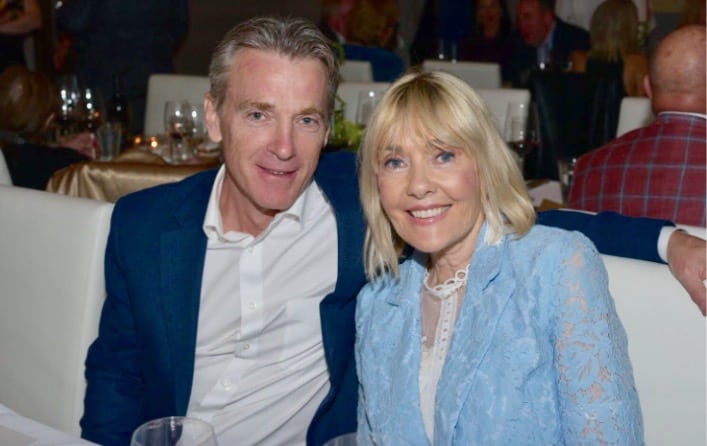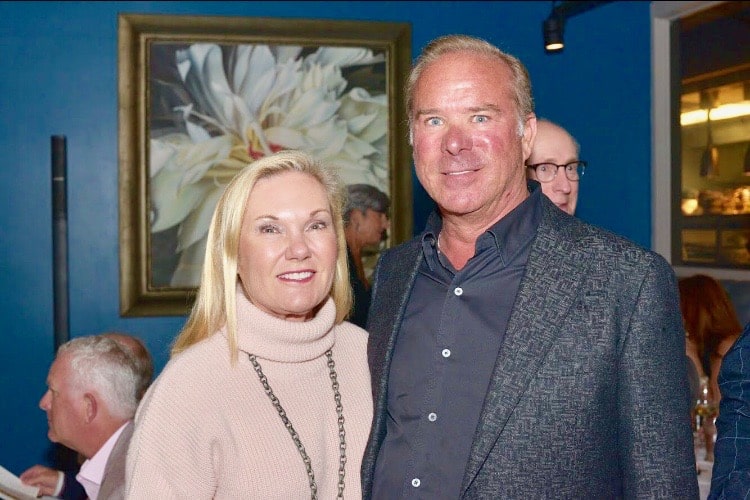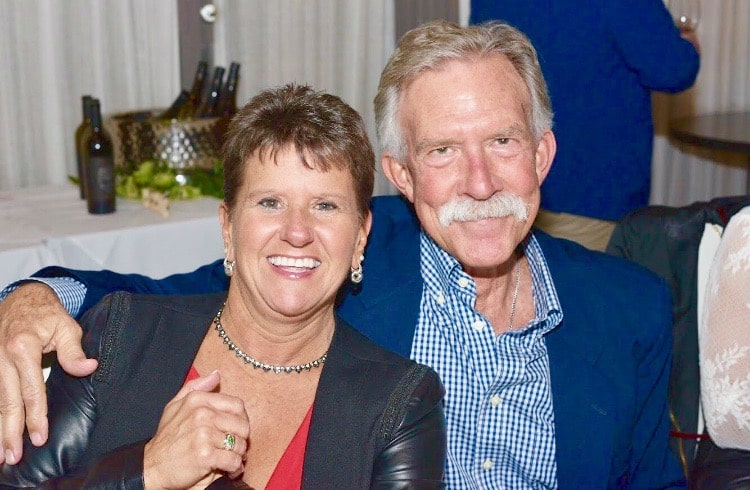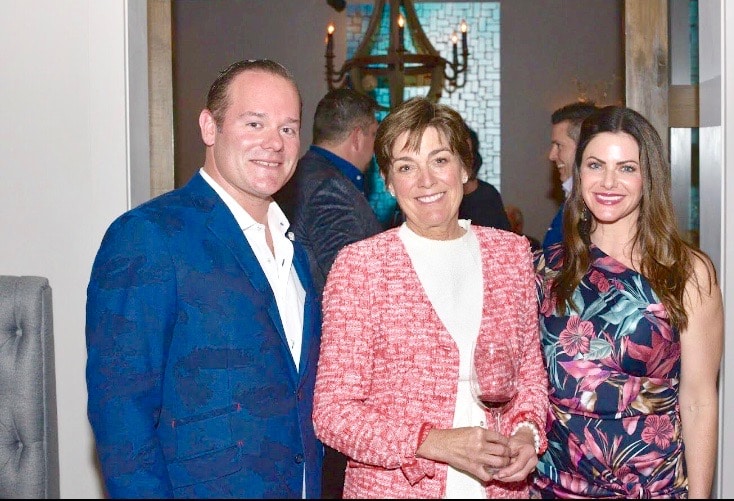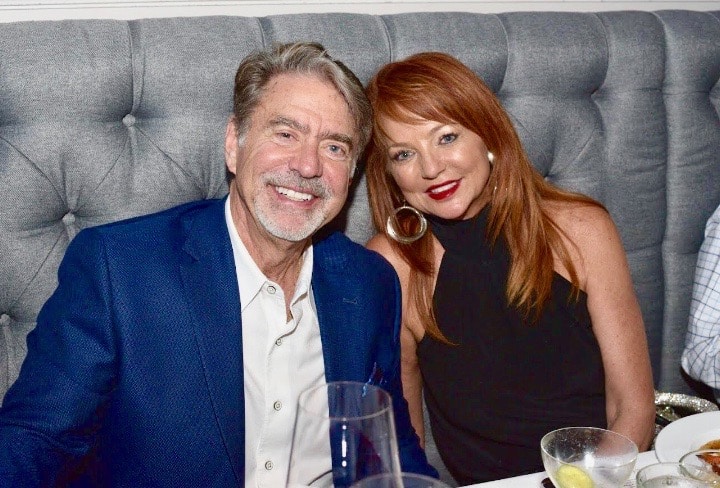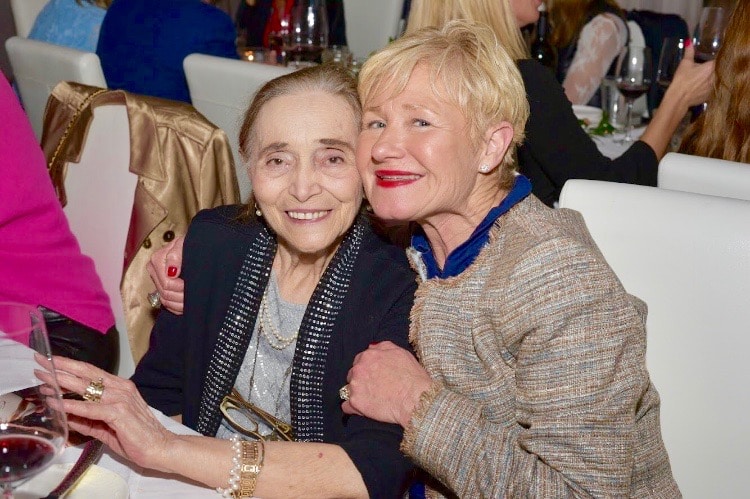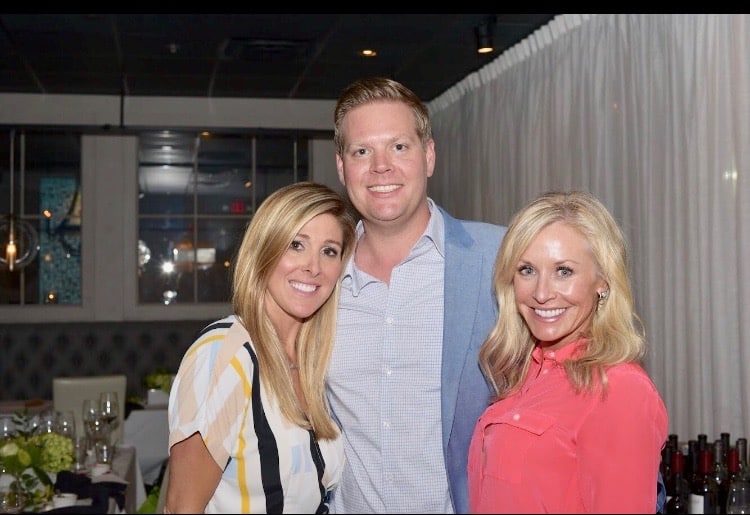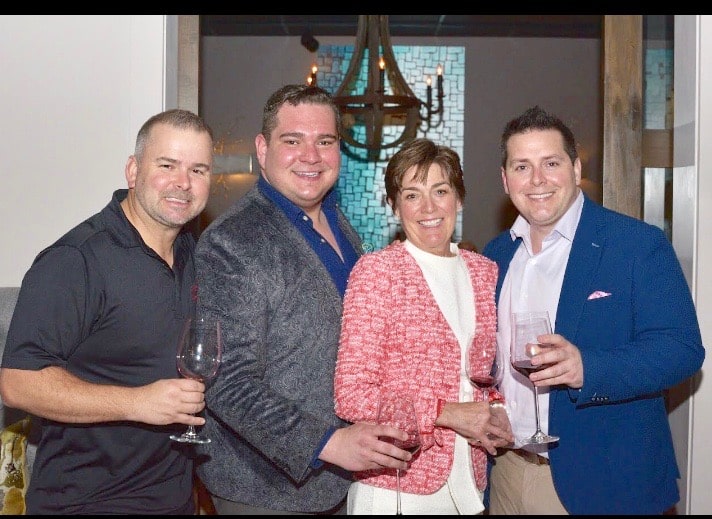 The annual Sip 'n' Shop, this year hosted at Emeril's Coastal Italian in Grand Boulevard, was a delight on April 5 as patrons gathered for a fabulous private luncheon paired with curated collections on sale by The Jewel, The Salty Sparrow, Coastal Road Leather Goods, Tamra Gill Designs, Sirens Lingerie & Swim, and Concepts Interior Design. Wines by Coastal Dunes Wine Co., AldenAlli, Black Dog Cellars, Bricoleur, O'Connell Family, Thompson 31Fifty, and G.H. Mumm completed the spread as guests also perused silent auction items. This event, hosted by Lea and Joe Capers and sponsored by Insurance Zone and the Residence Inn Marriott at Grand Boulevard, benefited Alaqua Animal Refuge.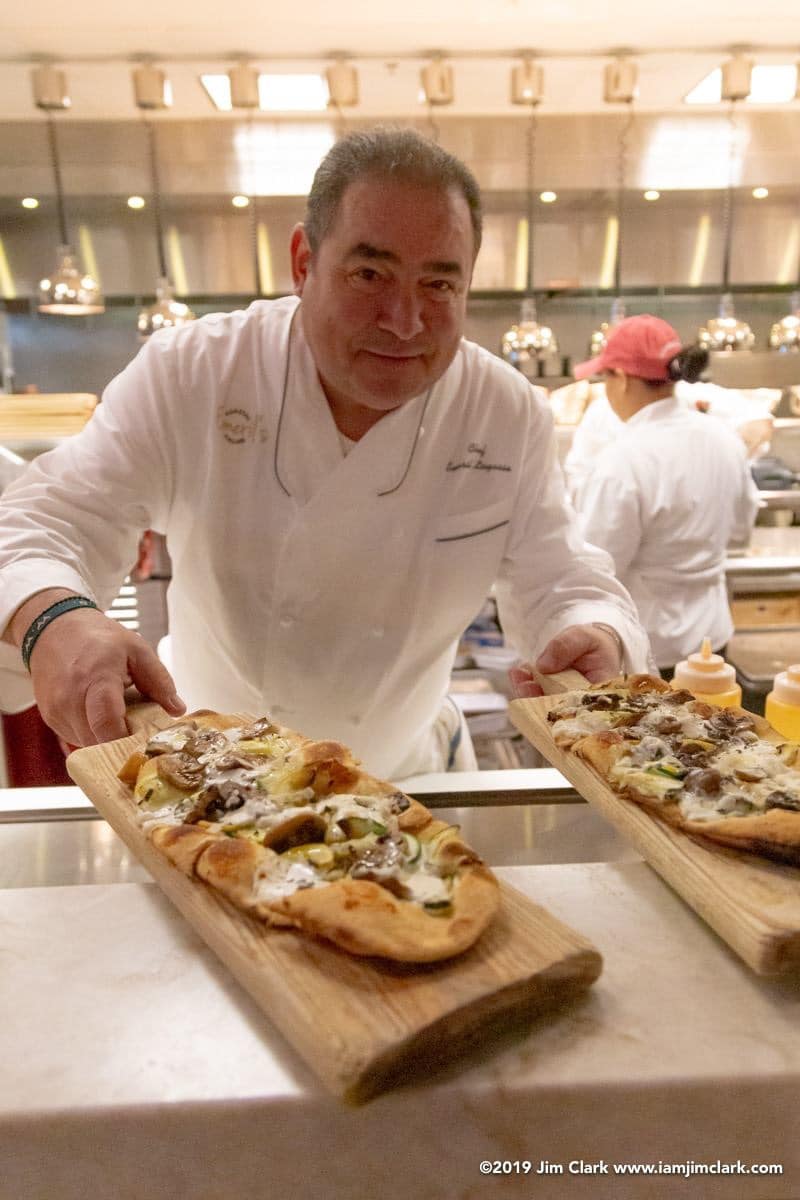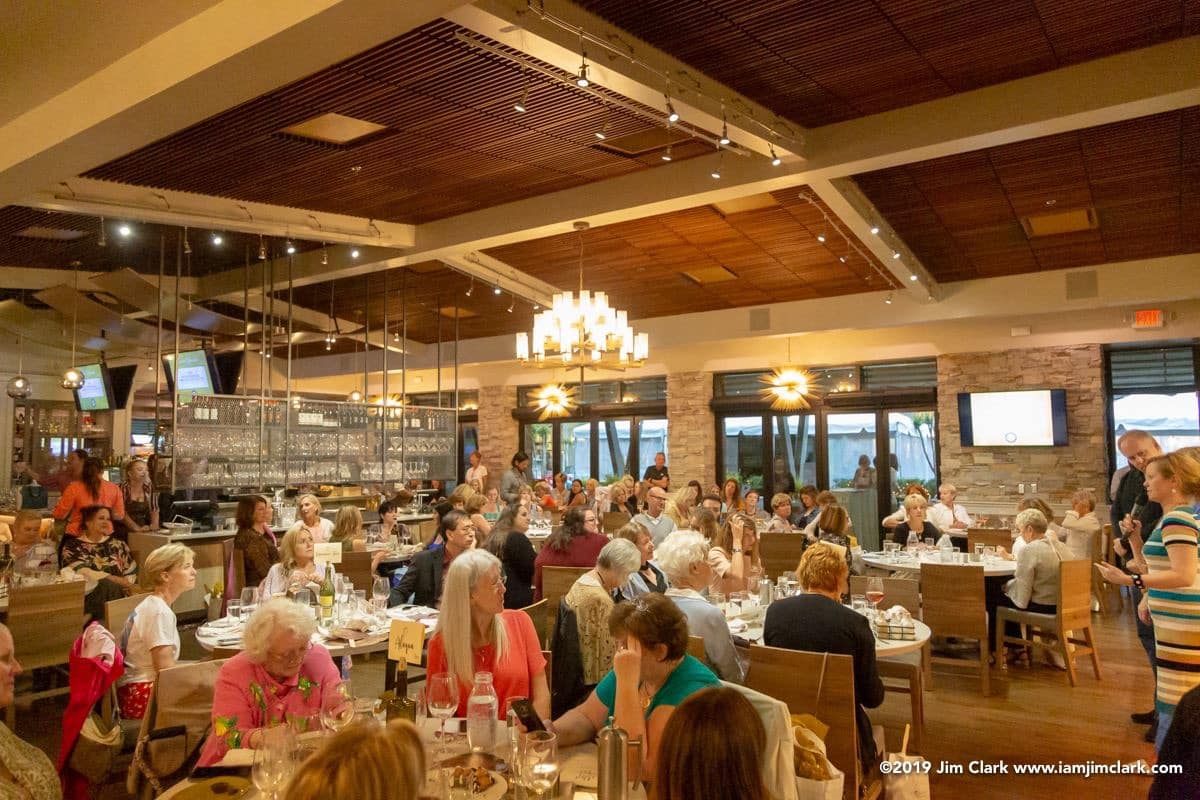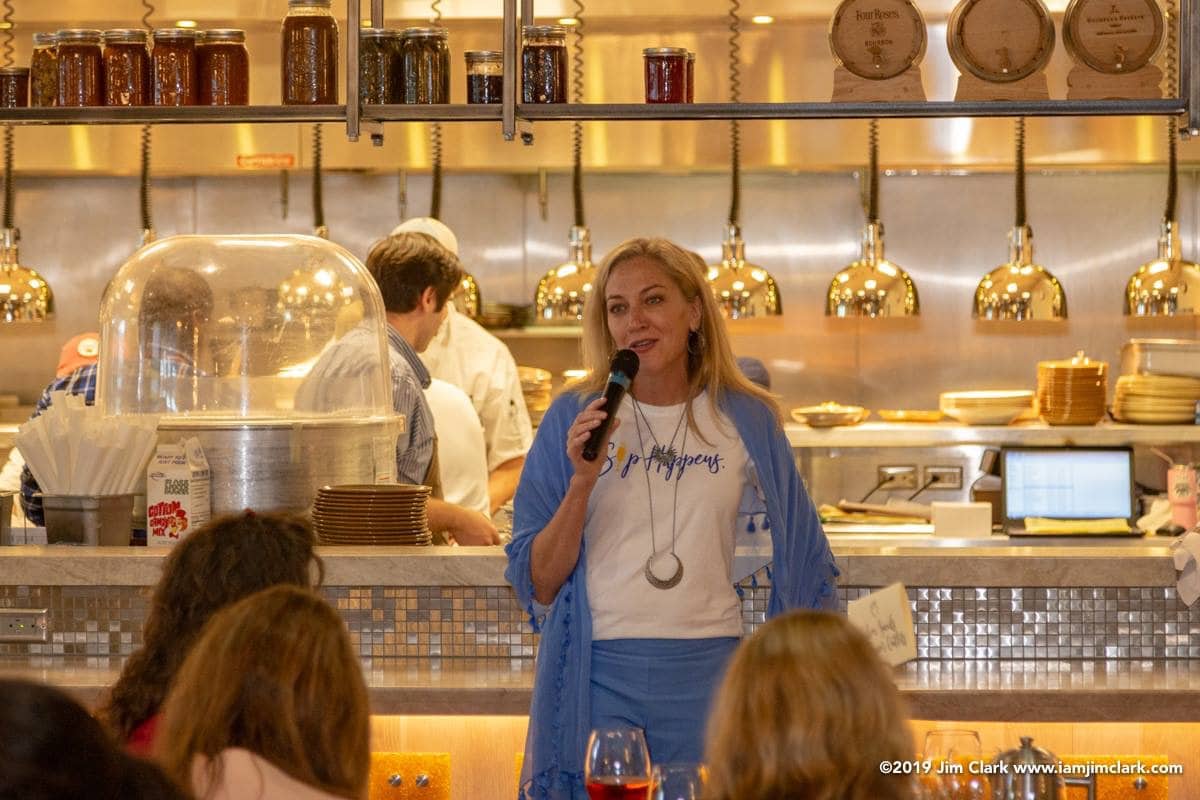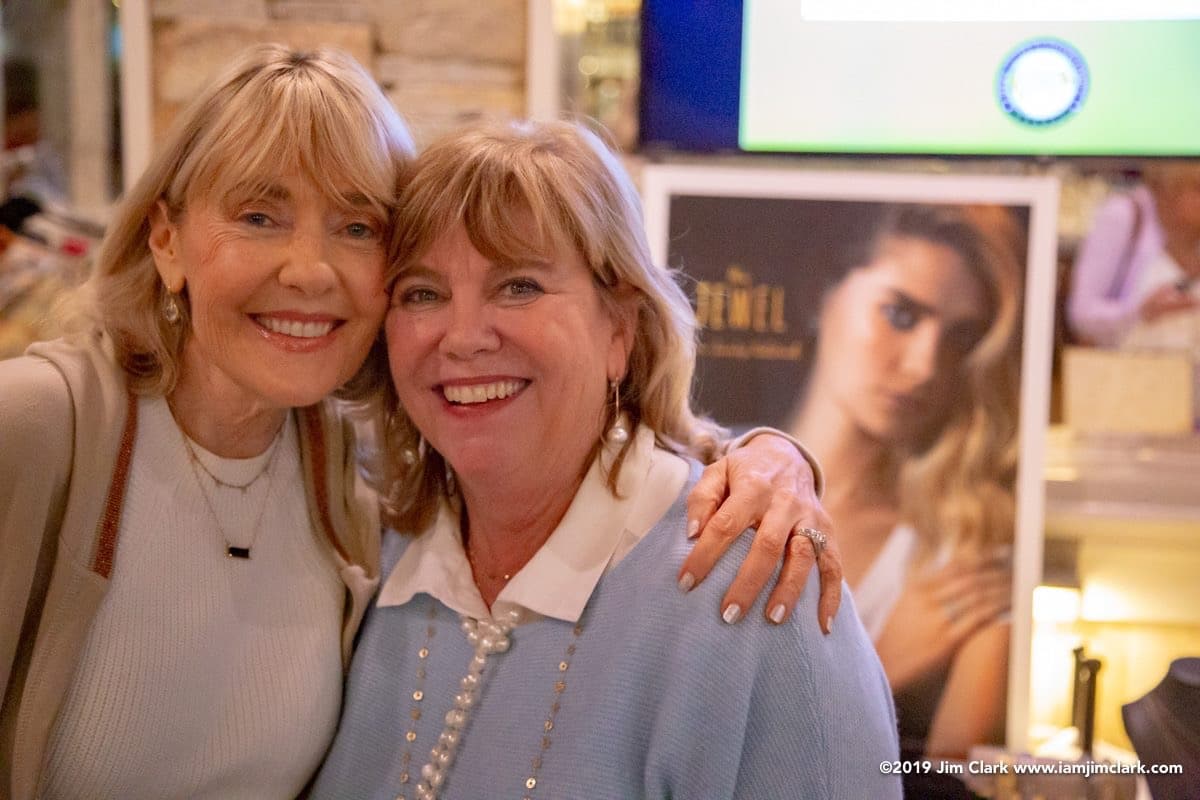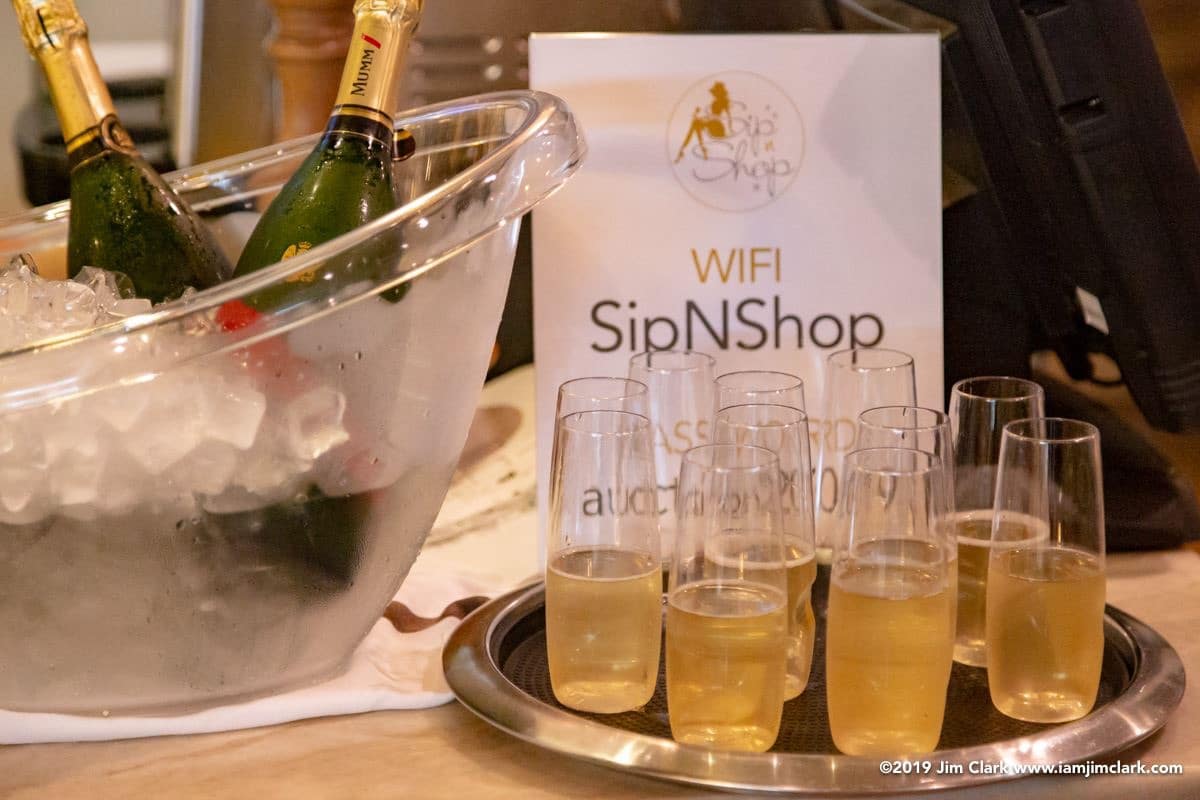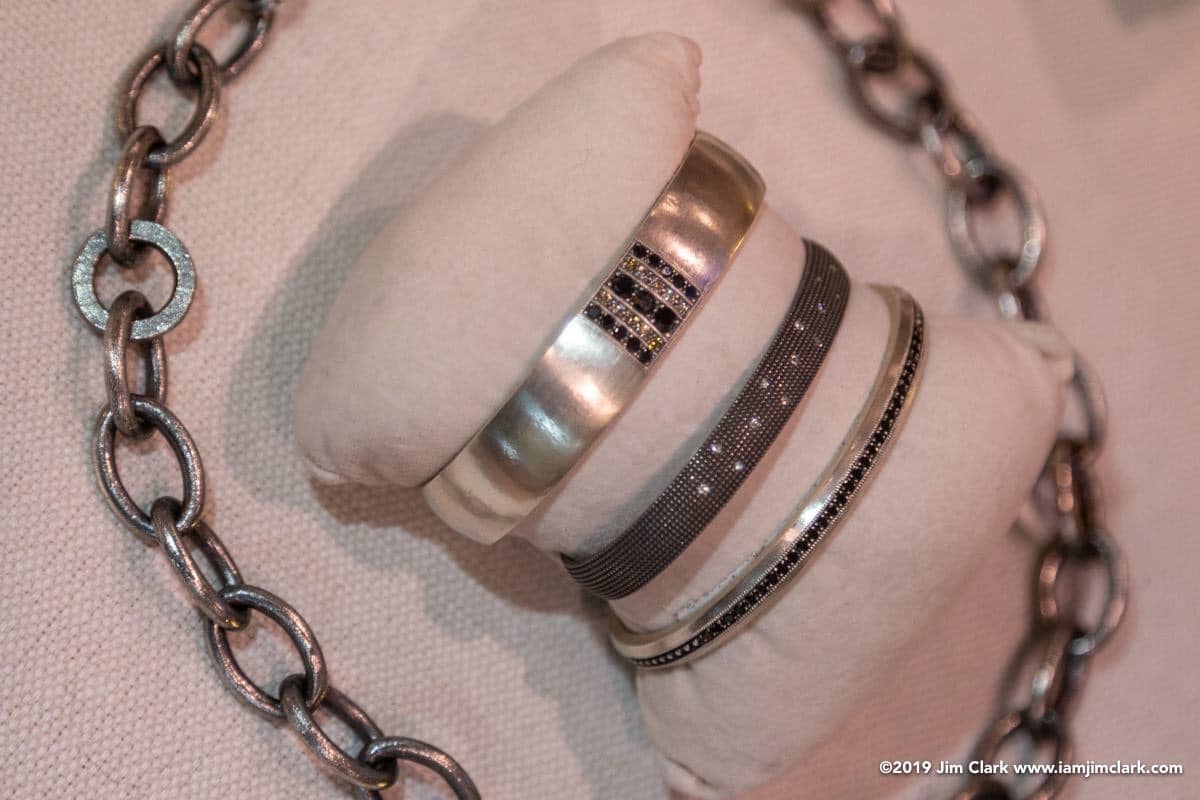 Friday's lineup also included the annual Chi Chi Miguel Golf Tournament at Burnt Pine Golf Course in Miramar Beach benefiting the Emerald Coast Children's Advocacy Center. Competitors enjoyed a brunch and Bloody Mary bar, tournament play on the Rees Jones–designed course, a steak and lobster dinner, and a live auction. Event chairs were Ann and Jim Barri, and sponsors included All Charities, Seagar's, Hilton Sandestin Beach & Golf Resort, Serenity by the Sea, Dixie RV, UBS, Thompson 31Fifty, Lallemand, Peter Millar, Jim and Muriel Dollar, Porsche of Destin, Grayton Beer Co., Nat Sherman International, and Shipt.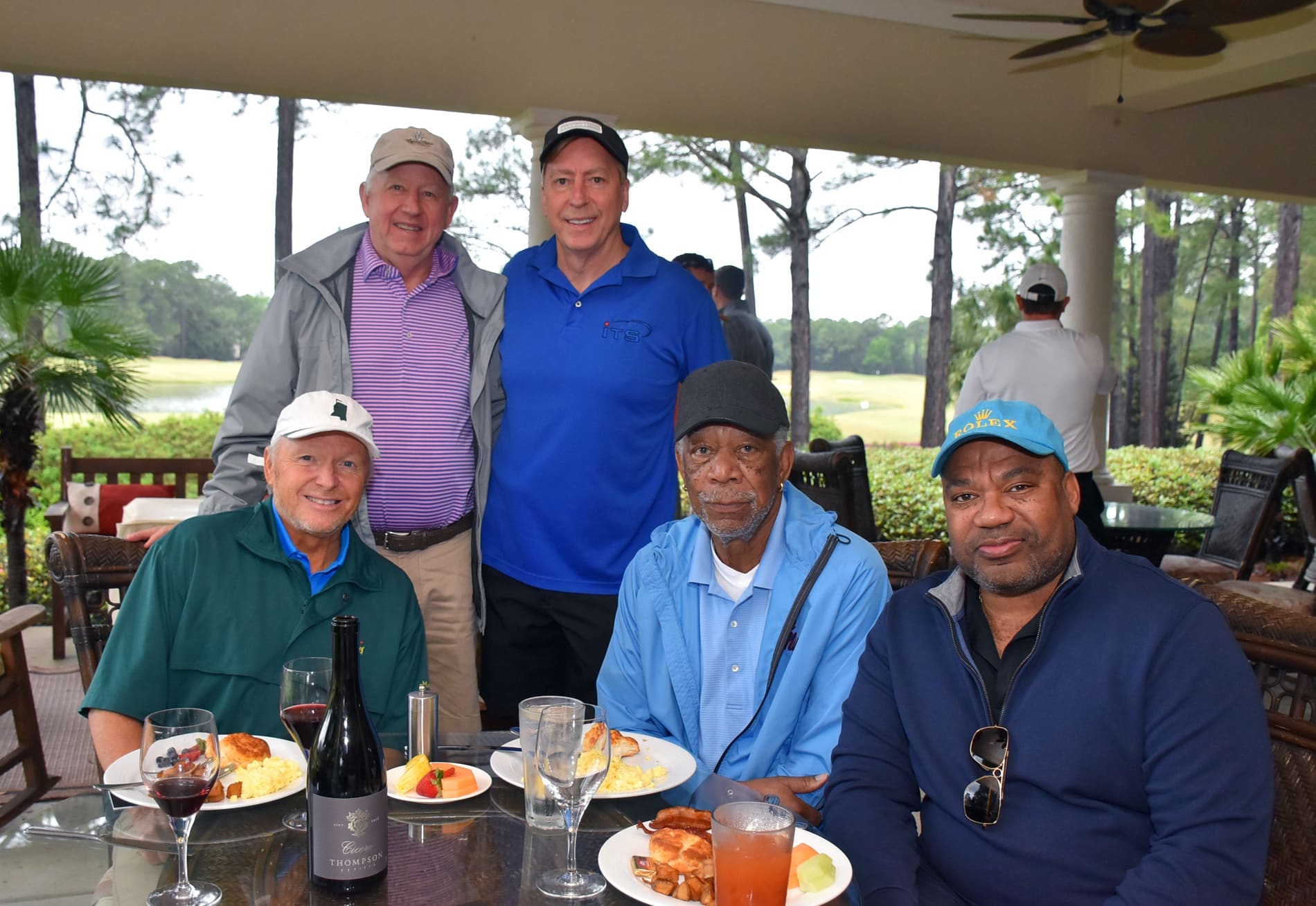 On Saturday, the Thirteenth Annual Throwdown Benefit Auction & BBQ took place at Churchill Oaks Clubhouse in Santa Rosa Beach. Bringing together the very best in wine, food, and philanthropy, the spirited outdoor barbeque competition featured five star-studded cooking teams of acclaimed winemakers, pit masters, and well-known chefs including Tim Creehan, Janice Mondavi, Rich Aurilia, Trish Hines, and Emeril Lagasse. Celebrity judges were Chef Jimmy Bannos, Chef Jimmy Bannos Jr., Linda and Jack Del Rio, and Chef Jim Shirley.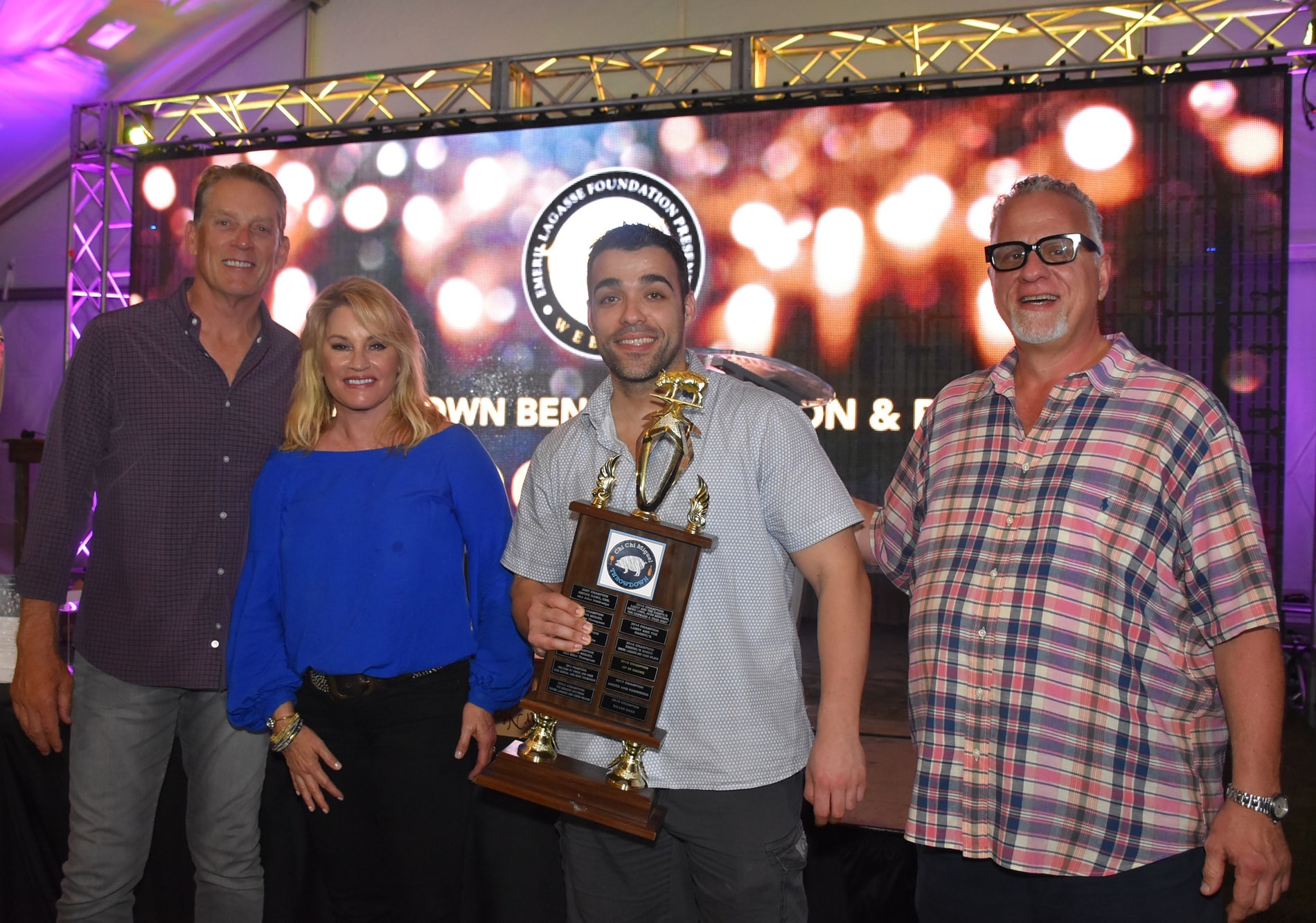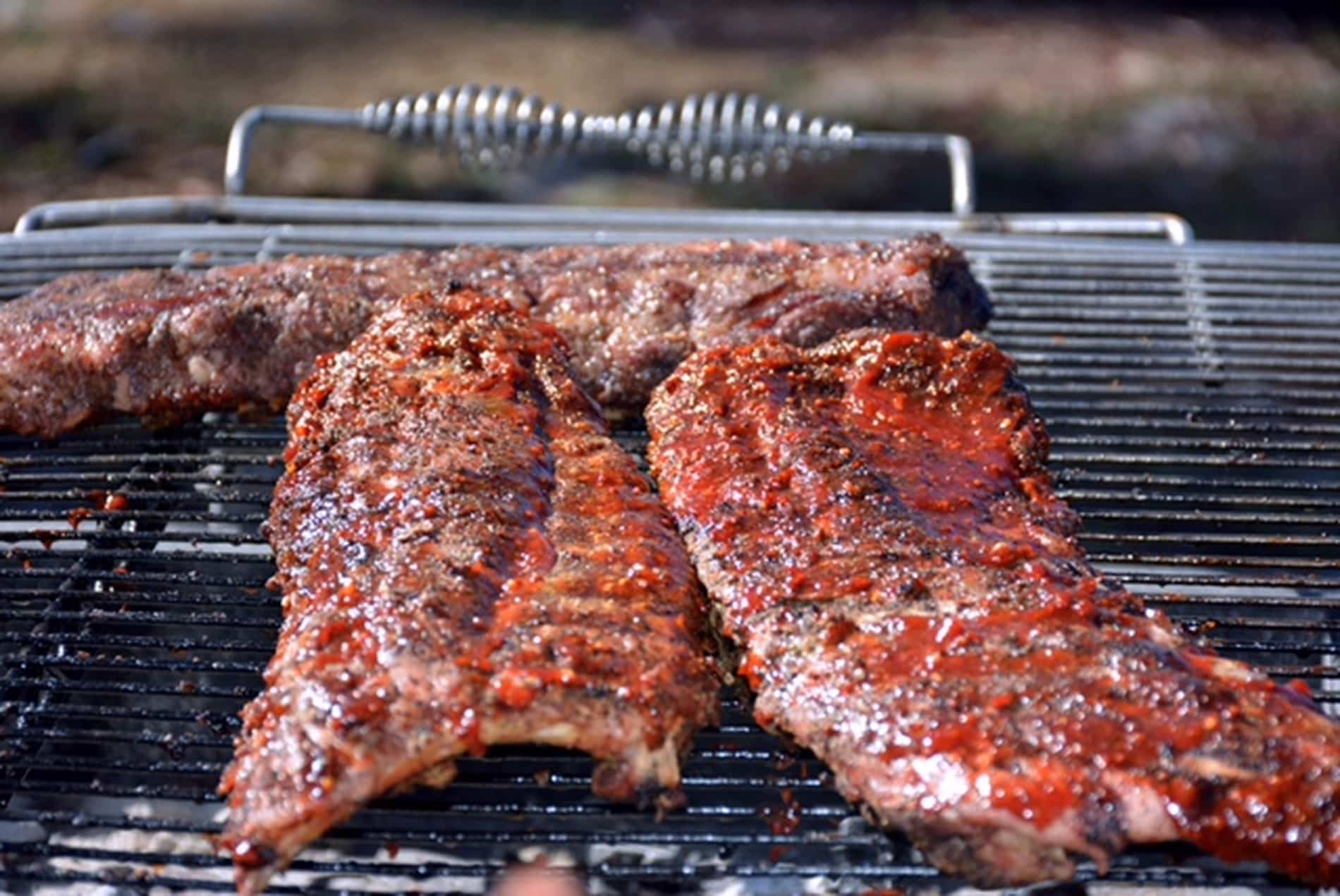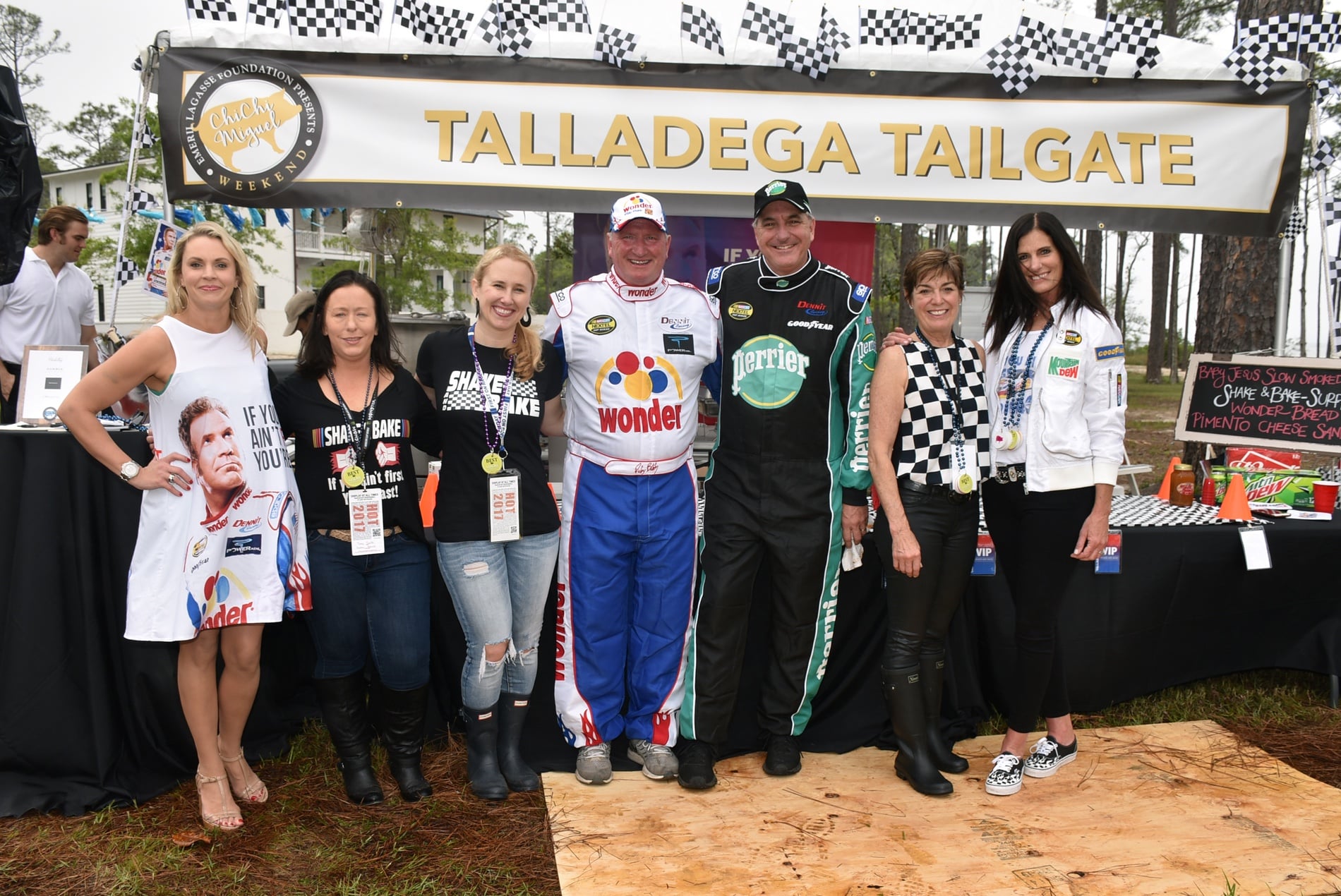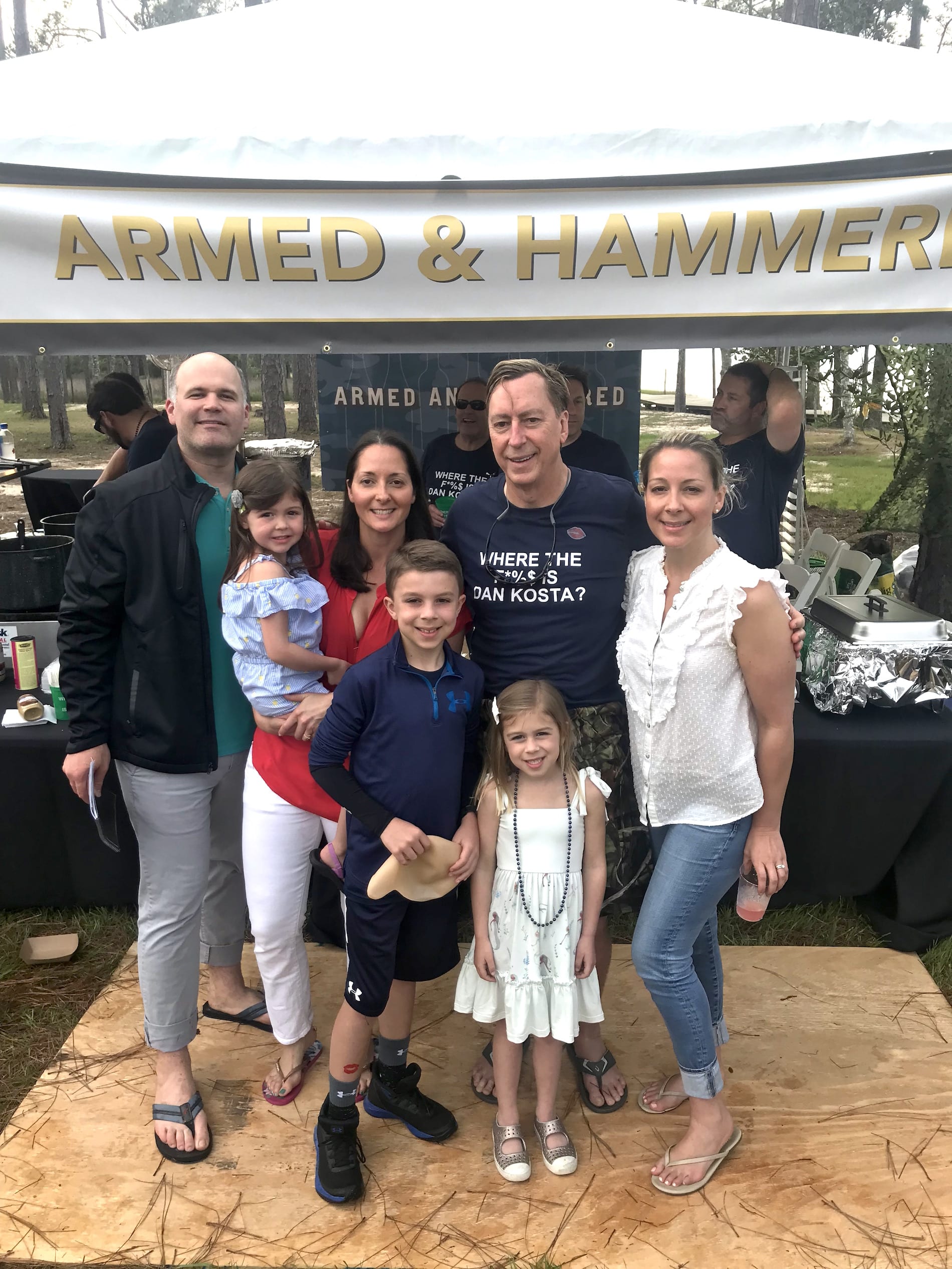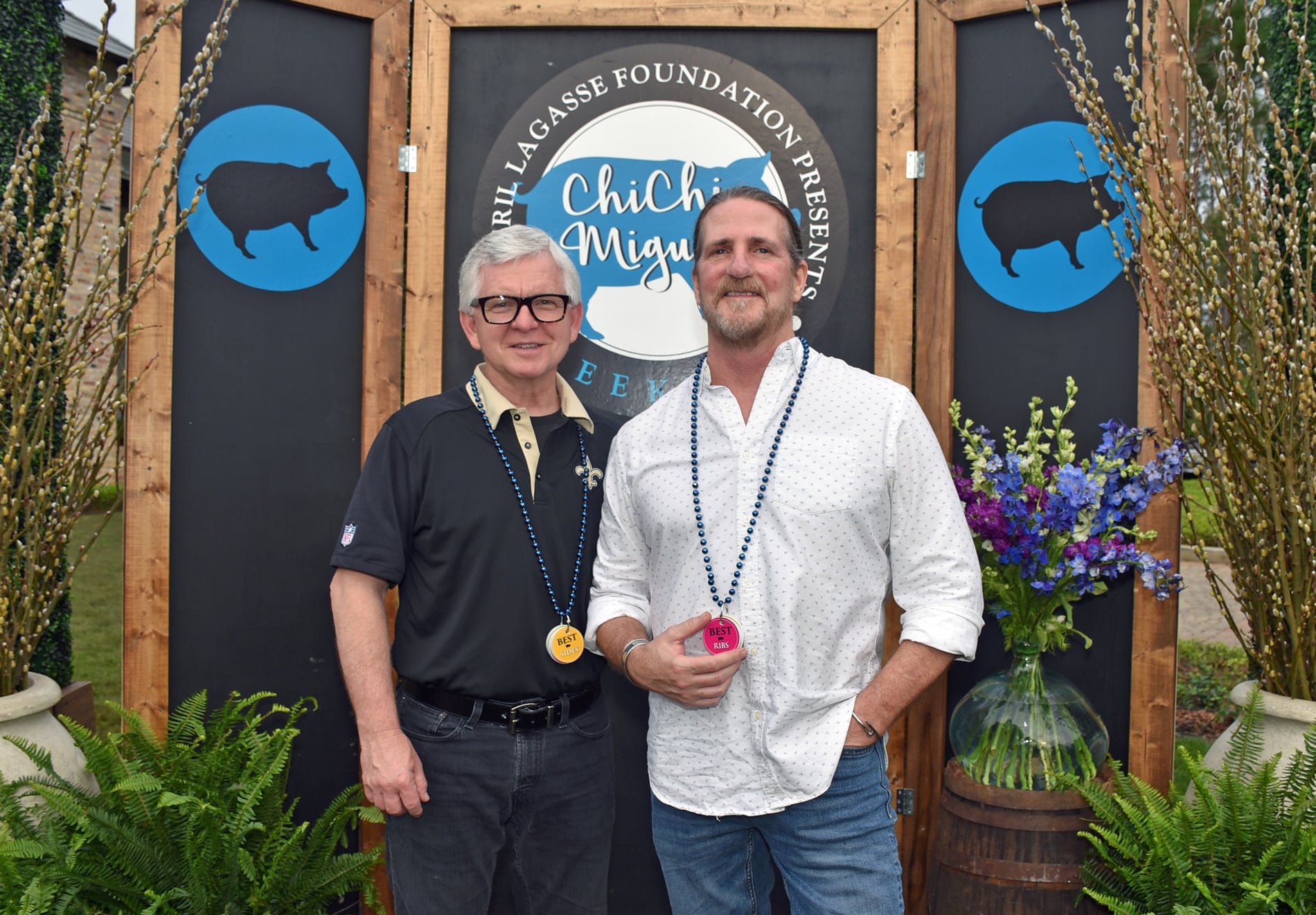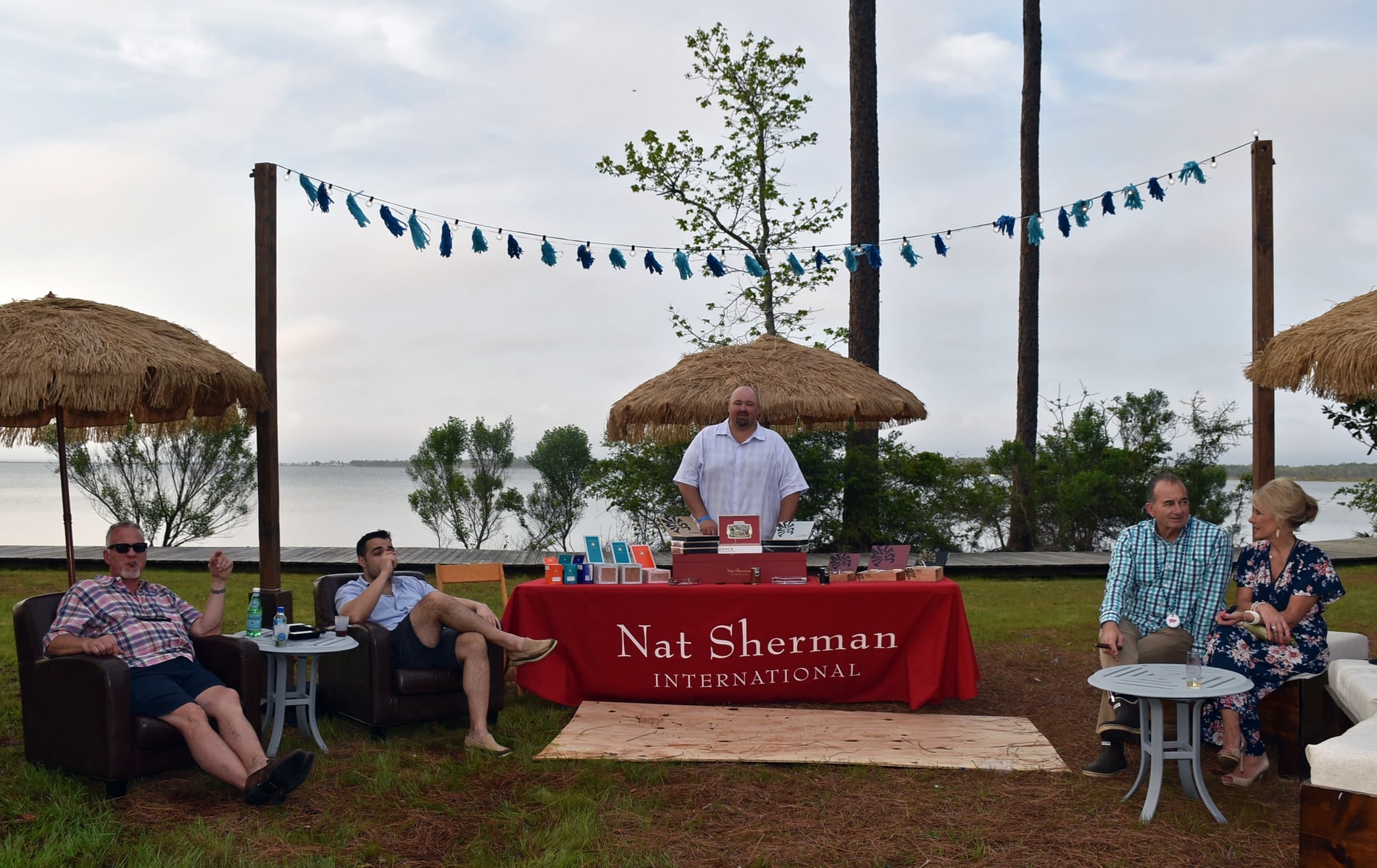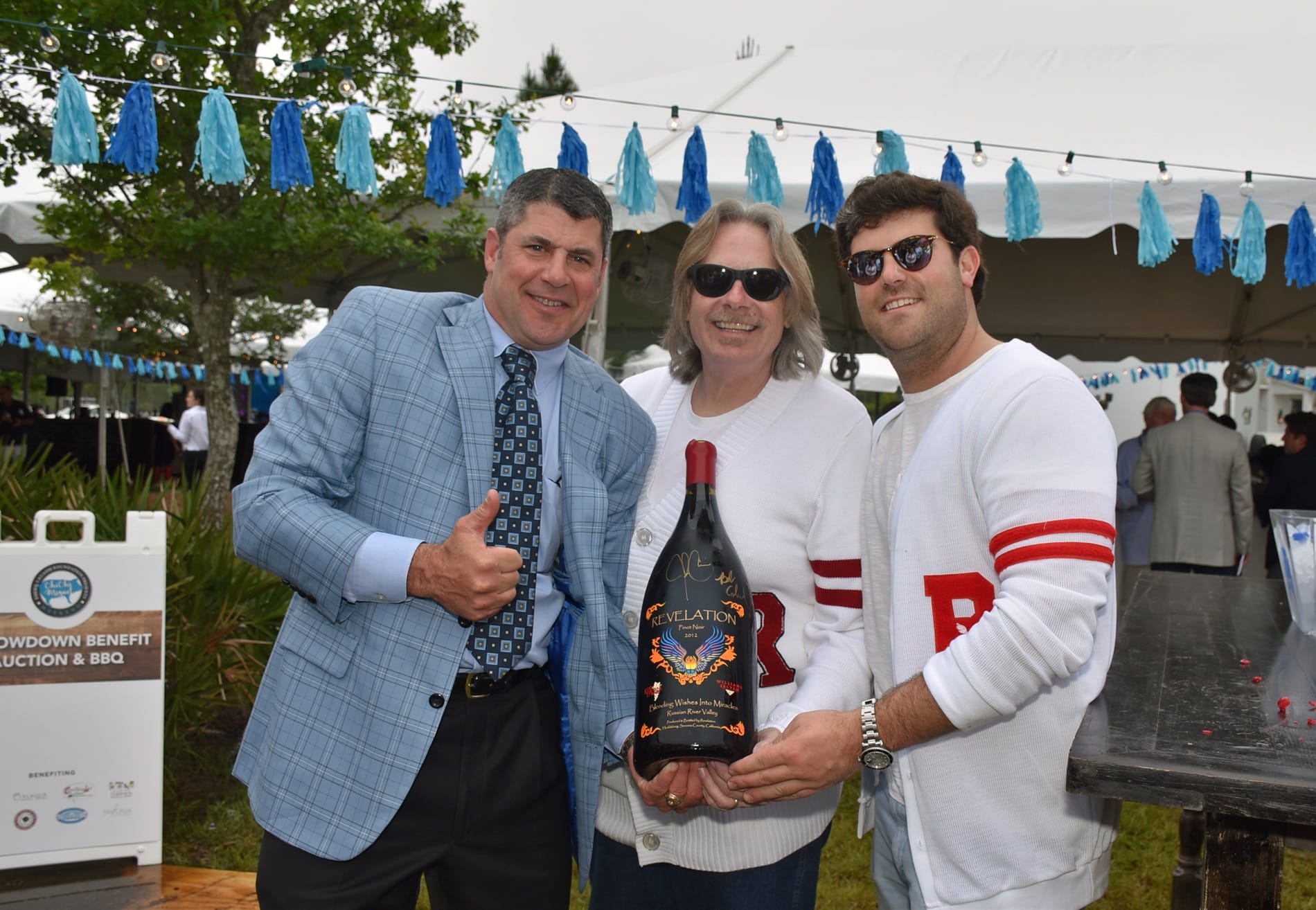 Drawing guests from across the country, the Throwdown kicked-off with a "porktail" hour featuring exclusive wines poured by some of Napa Valley and Sonoma County's best winemakers and cigar tastings by Nat Sherman.
The BBQ teams competed in style, each with its own themed tent, decor, attire, signature drink, and other activities for guests to enjoy. Of course, the food was the main attraction as all teams prepped their signature barbecue ribs and sides. At the end of the night, winners were announced in the categories for People's Choice (Best Ribs, Best Sides, and Best Showmanship) and the grand 2019 Champions:
People's Choice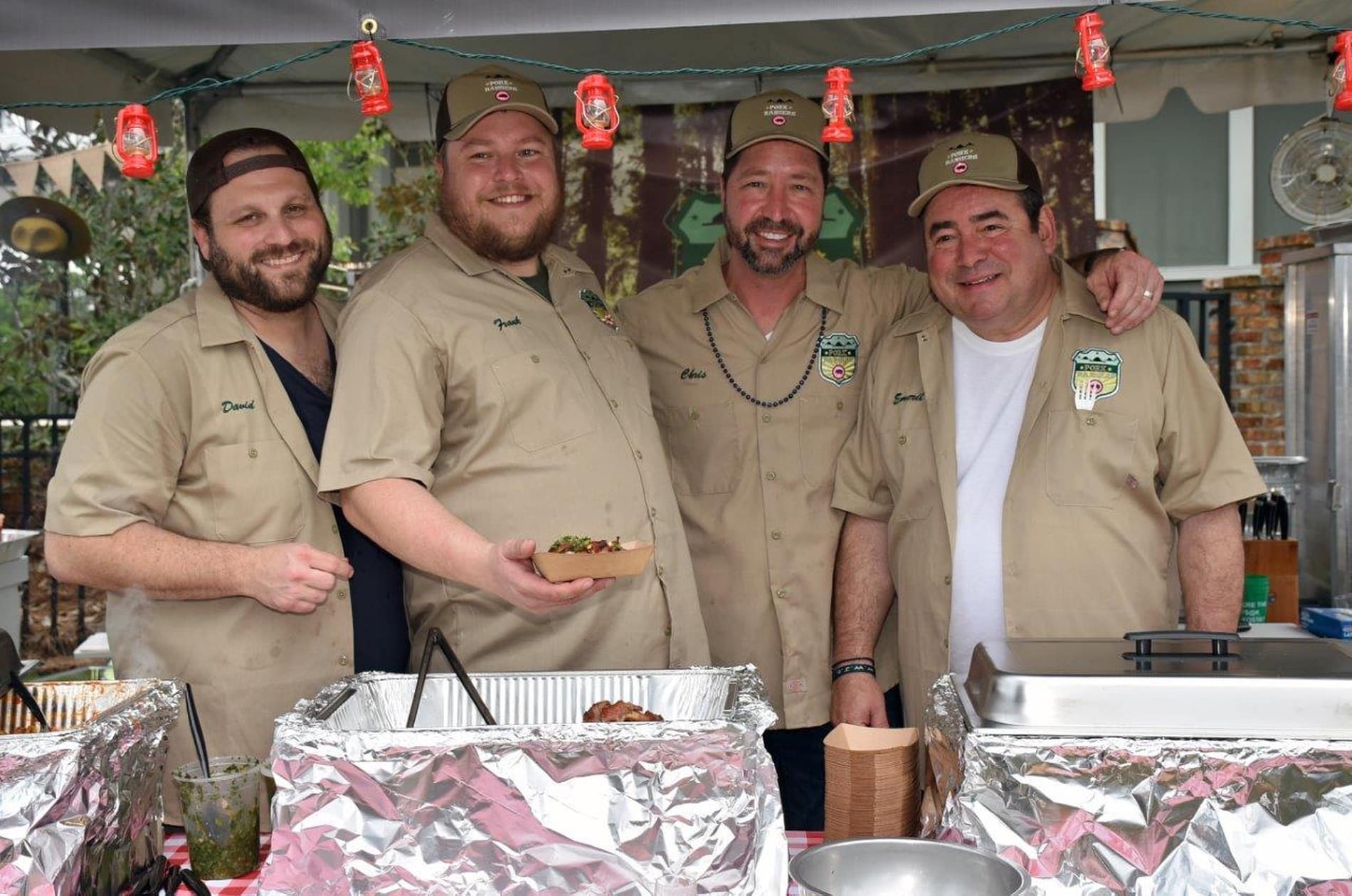 Best Ribs: Pork Rangers – Emeril Lagasse, E.J. Lagasse, Chris Wilson, David Slater, and Frank Szymanski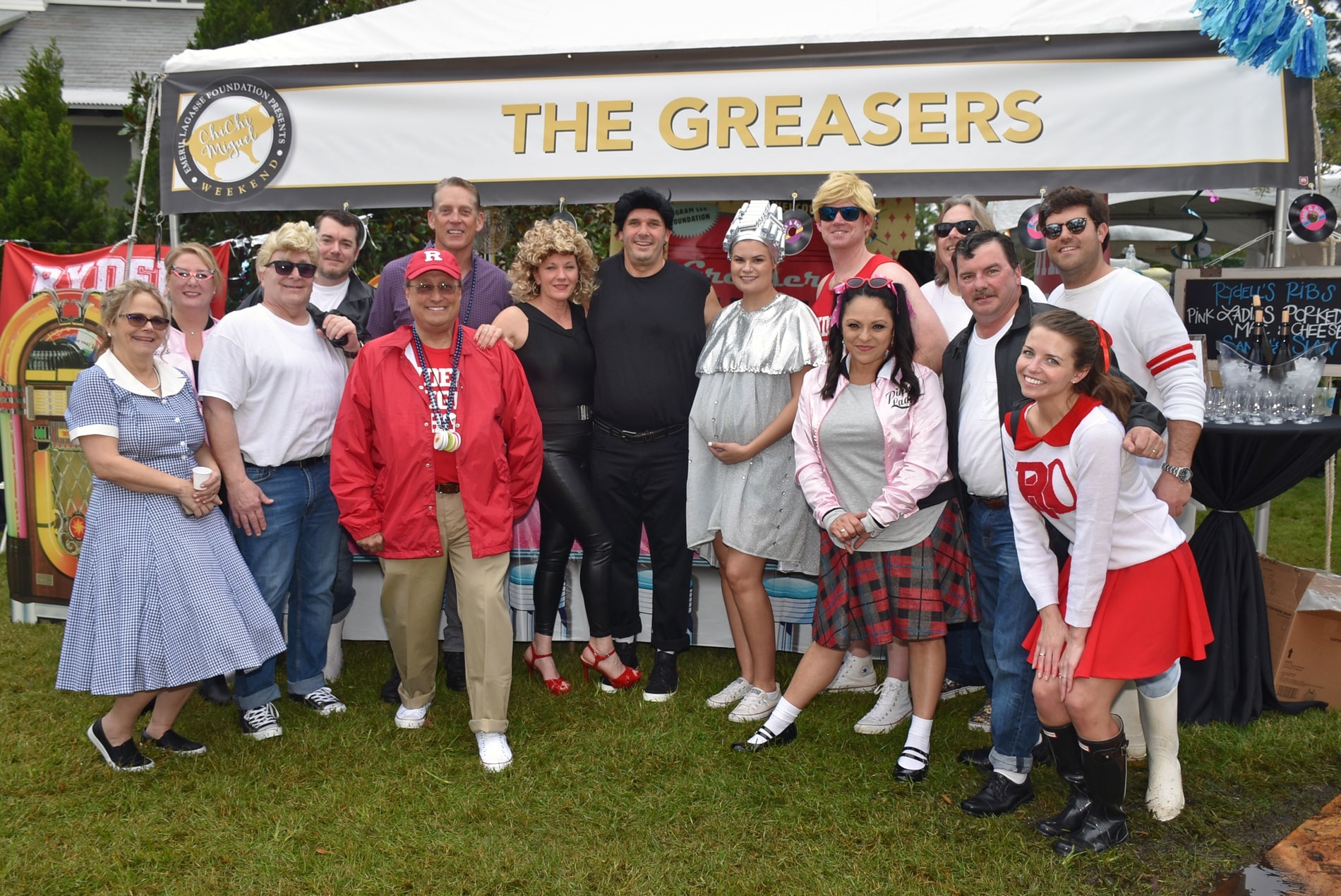 Best Sides: The Greasers – Mark Bourgeois, Bob Cabral, Trent Kelley, David Loane, and Penny Loane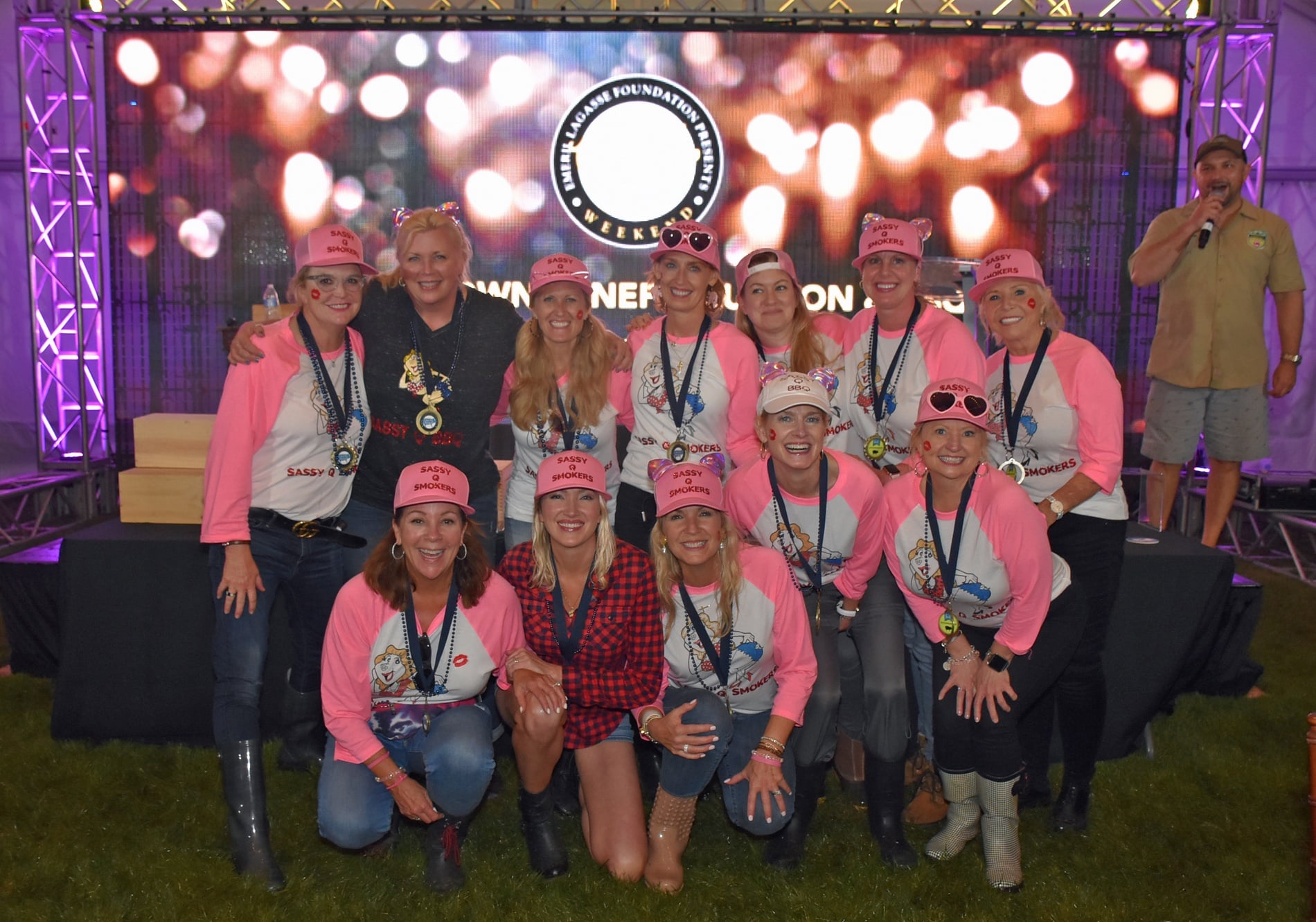 Best Showmanship: Sassy Q Smokers – Trish Hines, Val Thompson, Amy Aurilia, Jeanne Burnet, Lynn Dugas, Beth Freeman, Jamie Hirsch, Terry McGee, Suzy Spence, Cindy Sturdivant, and Tammy Turner
The Pork Rangers took home the grand prize as 2019 Champions, the coveted Perpetually Porktastic Trophy!
Among the evening's standout barbeque dishes, two of Emeril Lagasse Foundation's local beneficiaries—Food for Thought and Seaside School Foundation—also teamed up to collaborate on a special dish that was served throughout Saturday's main event. Their rendition of Jess Pryles's stuffed Triple Pork Jalapeño Poppers with Crushed Cracklins was a hit!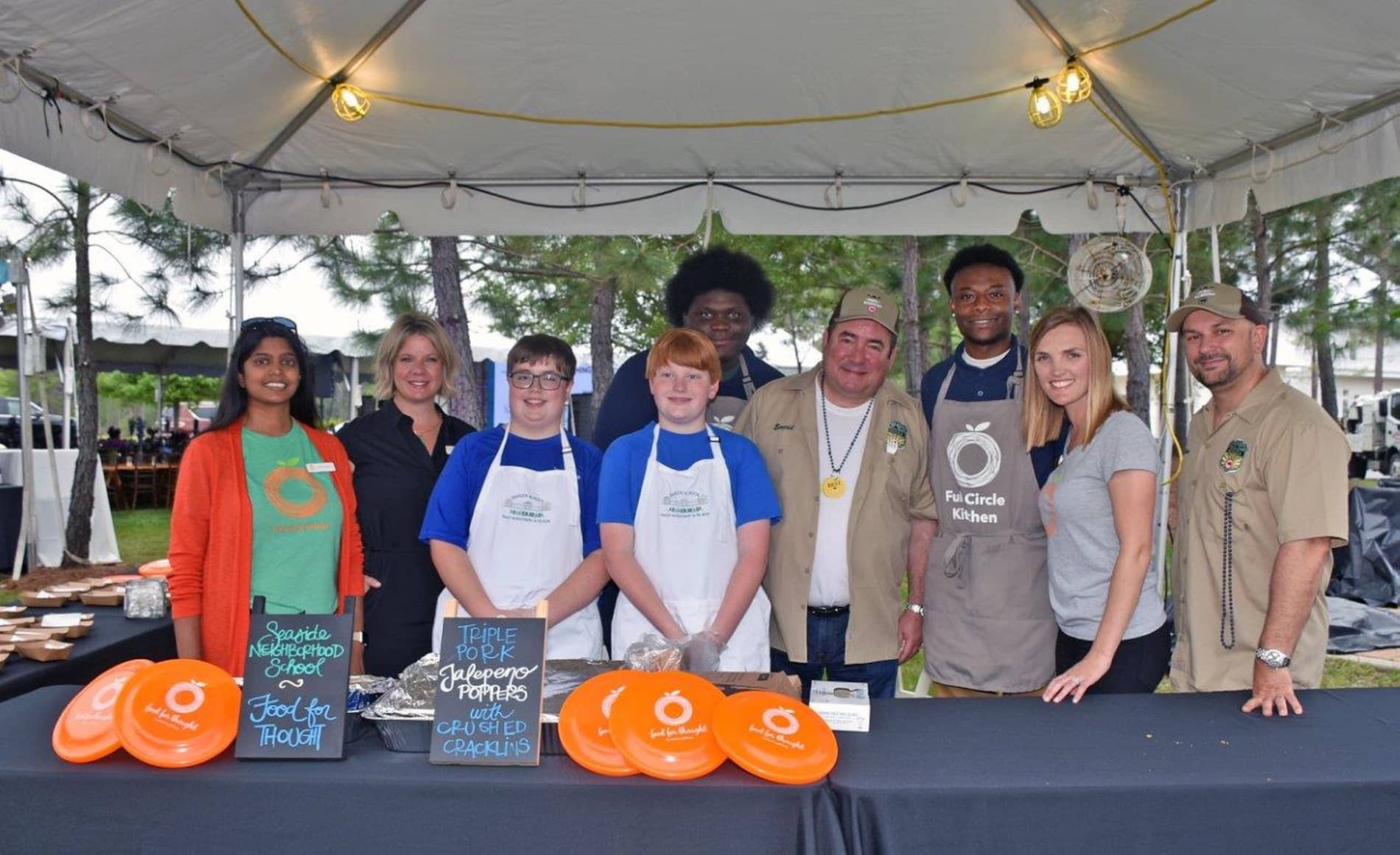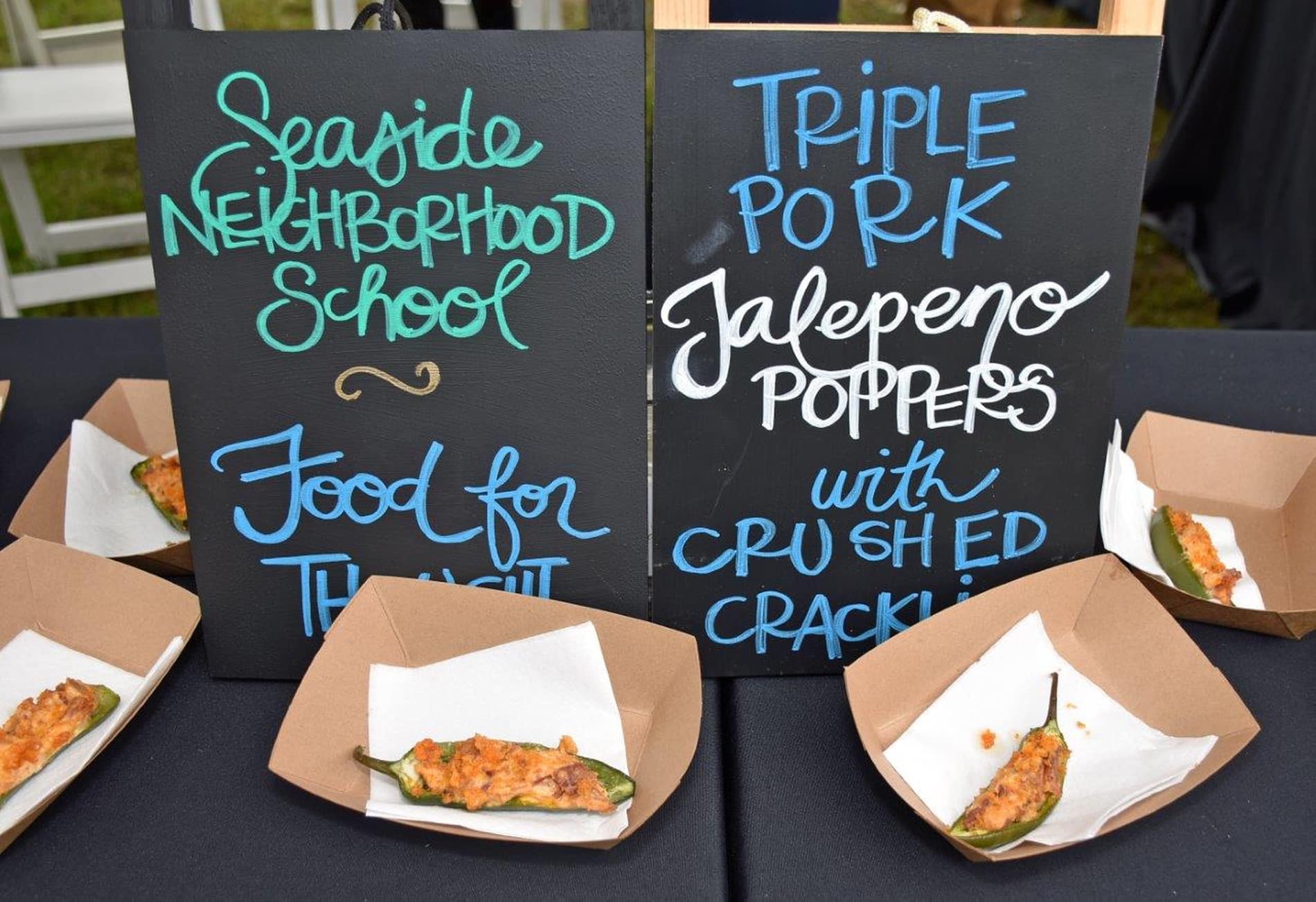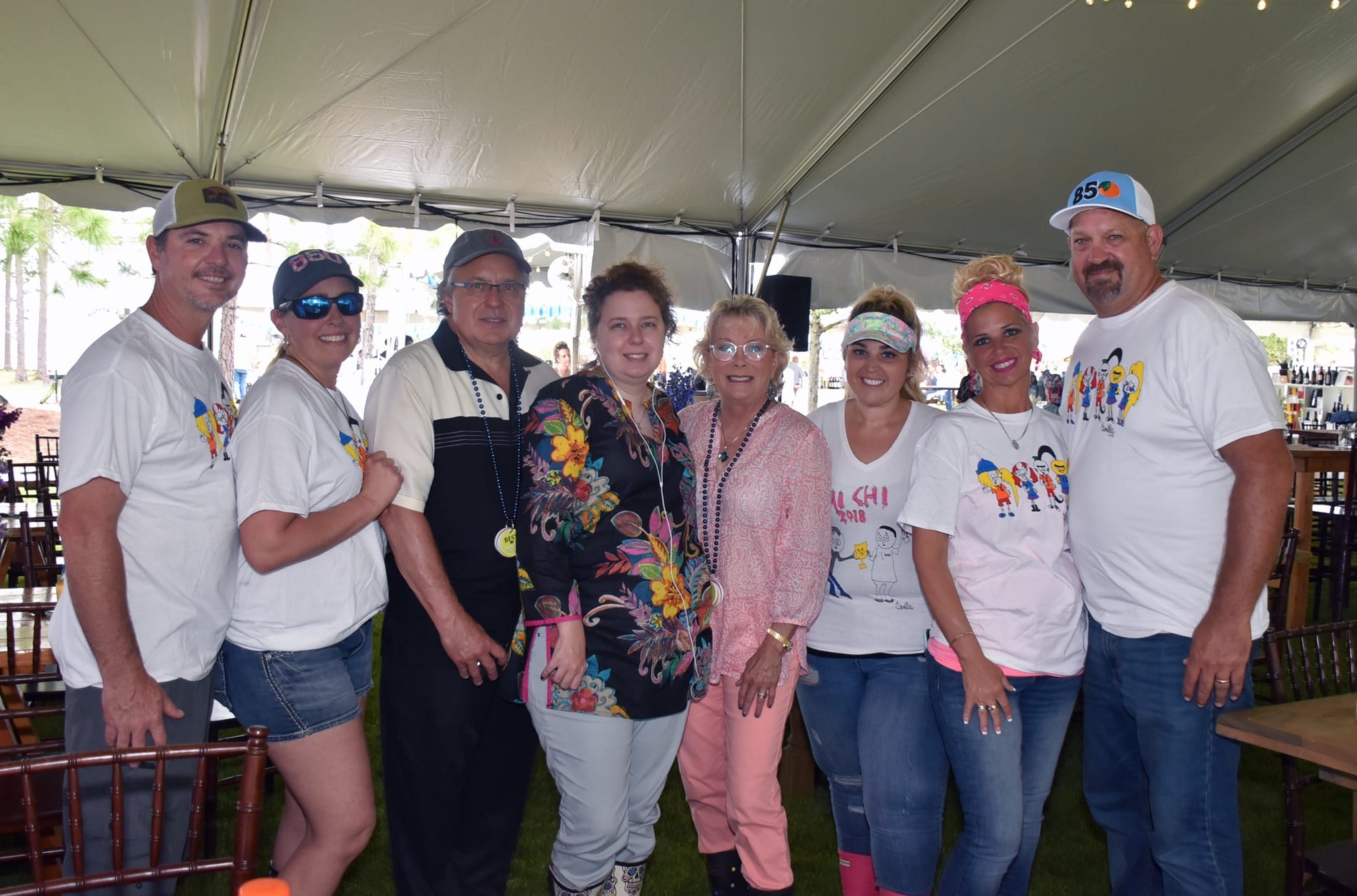 The festivities continued with silent and live auctions featuring private wine estate experiences, collectible wines, luxury travel experiences, fine jewelry and custom artwork, which brought the three-day total raised to over $1 million, breaking the record for most funds raised at any Chi Chi Miguel Weekend so far!
"It's been incredible to see this event grow from a backyard barbeque with friends into the world-class fundraising event that it is today," says Emeril Lagasse, chairman and founder of the Emeril Lagasse Foundation. "My wife Alden and I are honored to be involved and are continuously humbled by the generosity of our guests, winemakers, chefs, sponsors, and community members who make it all possible."
Funds raised during the weekend will be distributed to charities along the Gulf Coast, with the majority of grants given to local organizations. Beneficiaries include the Emeril Lagasse Foundation, Emerald Coast Children's Advocacy Center, Camille's Art for Autism, Sinfonia Gulf Coast, Alaqua Animal Refuge, Food for Thought, the Ingram Lee Foundation and Seaside School Foundation. Huge thanks go to weekend sponsors Isagenix and Destin Ice Market 30A!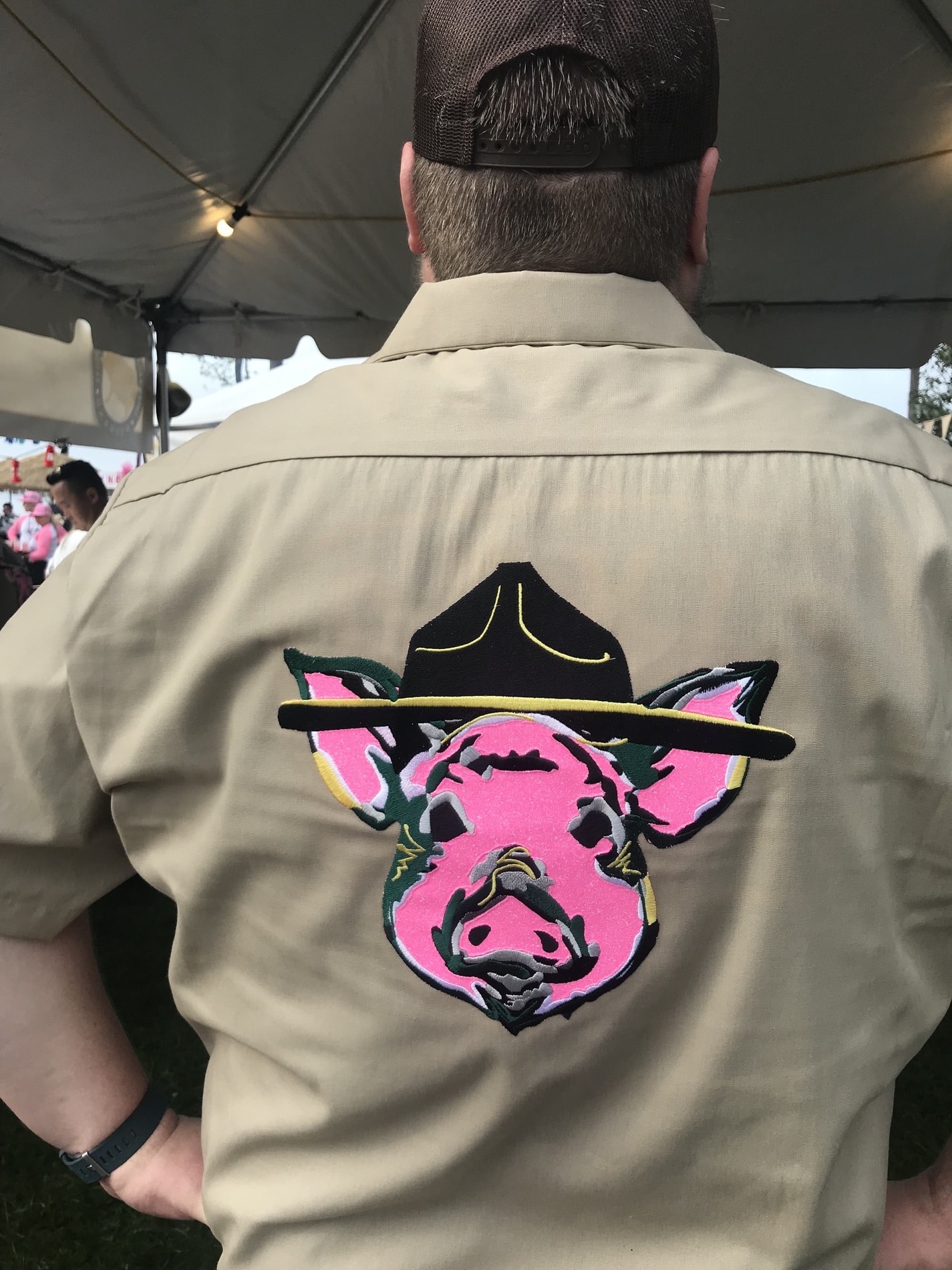 About Emeril Lagasse Foundation
Founded in 2002 by Chef Emeril Lagasse and his wife Alden, Emeril Lagasse Foundation is a 501c(3) public charity headquartered in New Orleans. The Foundation's mission is to create opportunities to inspire, mentor and enable youth to reach their full potential through culinary, nutrition and arts education with a focus on life skills development. Since its inception, Emeril Lagasse Foundation has granted more than $10.5 million to children's charities to support culinary, nutrition and arts programs. The Foundation recently launched its signature program, Emeril's Culinary Garden & Teaching Kitchen, a national education initiative created to enrich the lives of elementary and middle school children through a fun, fresh perspective on food. To learn more about the Foundation and its beneficiaries, visit Emeril.org, or follow on Facebook, Twitter or Instagram.
---