Are Drive-In Concerts the New Big Thing?
---
August 13, 2020
By Samantha Accola
Imagine the scene surrounding Queen's performance at Live Aid. Now, replace the people with cars (well, maybe not a crowd that big). 2020 has been the year during which the unimaginable happened. As the coronavirus pandemic abruptly overwhelmed every business, family, and societal norm, individuals have been pushed to think creatively and act swiftly to keep their heads above water both financially and emotionally. Nonetheless, leaders have risen to bring hope and redemption to our presently broken and disheartened world. Some of those leaders include the world's biggest entertainers. With most tours canceled for the rest of the year, drive-in concerts have become a creative way to keep the music going for fans around the country.
Country music star Keith Urban proved his service to the Nashville community by hosting the Urban Underground Drive-In, a free, invitation-only concert for Vanderbilt Health workers. In his epic performance, Urban included videos and pictures of medical personnel in attendance, dedicating the concert to their brave and heroic efforts in the field. "To all of you guys here tonight, for everything that you've done and continue to do, to all of your families, we say thank you—this concert is for all of you," Urban told the crowd. Taking inspiration from events spring up around Europe, Urban was the first major artist in America to promote this upgraded tailgate and start a trend in the pandemic-stricken industry. By playing for about 200 people in 125 cars and trucks at the Stardust Drive-In Theatre in Watertown, Tennessee, Urban was able to promote a silver lining for music lovers.
Ever since COVID-19 hit the United States, many artists have been utilizing social media networks to provide "live concerts" behind a screen in order to grow their fan bases and pay the bills. In an interview with Variety, Urban admitted, "I'm grateful that we have the technology to do 'at home' concerts. But come on—without the audience, it's just one looooong sound check." Musicians across the country are longing for their time back in the limelight and the ability to share their passion with others in person. Urban continues, "The only real challenge for me was [the absence of] the energy from a mosh pit, but the car horns, the flashing headlights—that was crazy cool."
Other artists and festival groups who have followed Urban's lead this year include:
Pat Green, the Eli Young Band, and More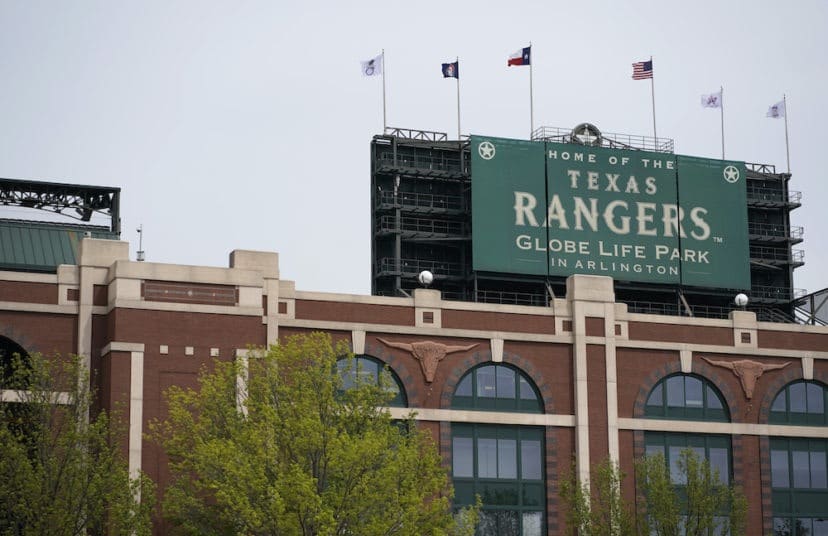 It was a home run for baseball's Texas Rangers Stadium as the Globe Life Field parking lot instantly sold out for a series of eight drive-in shows June 4–7!
The Beanstalk Music & Mountains Festival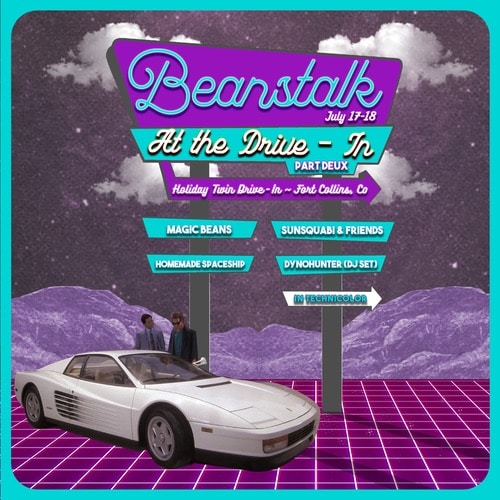 Normally taking place in the wilds of Colorado, this festival took over the Holiday Twin Drive-In in Fort Collins, Colorado, June 26–27. The festival sold out its 380 double-spaced big screen spots the morning after it was announced.
Brad Paisley and Company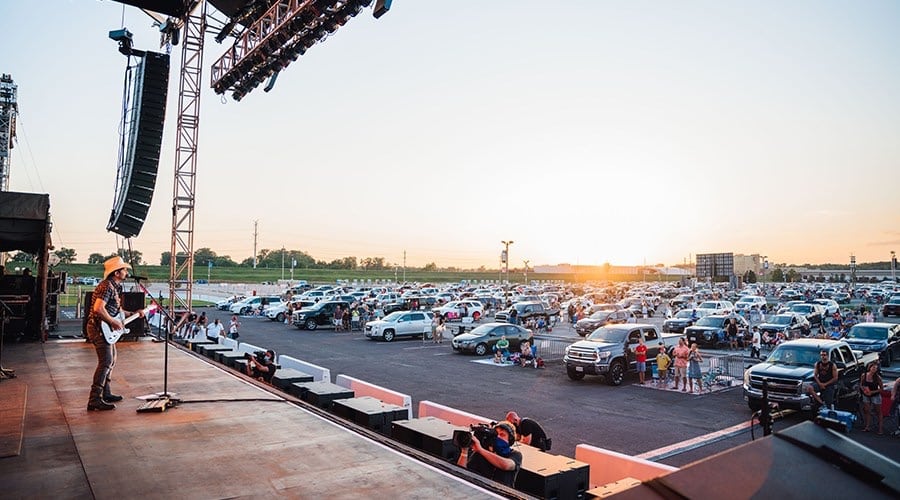 Headlining Live Nation's "Live From the Drive-In" event, Brad Paisley held a series of nine drive-in concerts with Darius Rucker, Jon Pardi, and Nelly at venues across the US from July 10–12. Paisley highlighted the importance of live music learning to evolve during this pandemic era when he said to Billboard, "This is old school, new school, and perfect for the time we are in."
The Chainsmokers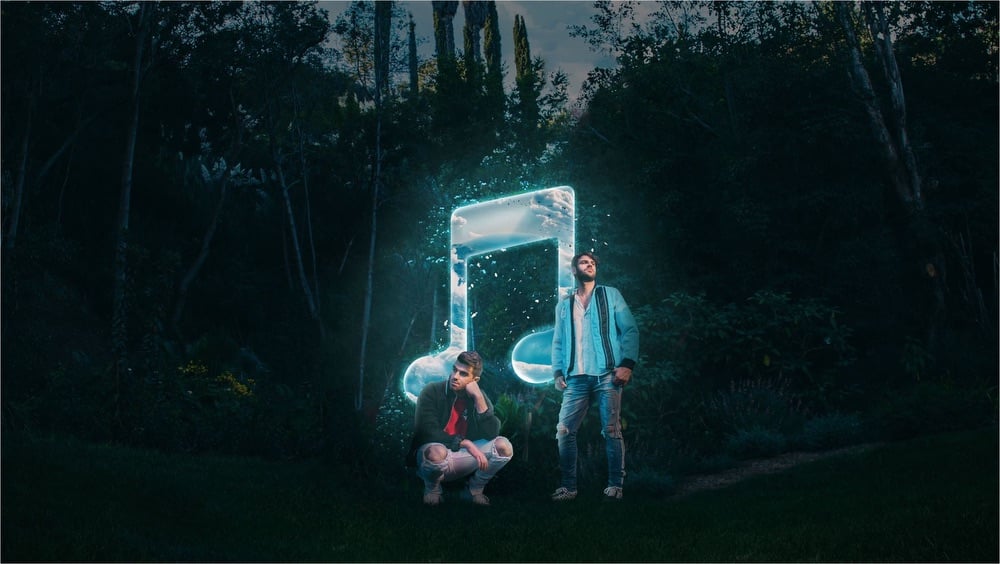 On July 25, the electro-pop band played at Nova's Ark Project in the Hamptons as a fund-raiser for No Kid Hungry, Children's Medical Fund of New York, and Southampton Fresh Air Fund.
Garth Brooks
View this post on Instagram
The country megastar hosted a nationwide gig on June 27 at 300 drive-in theaters across North America, marking the performance the largest one-night show to ever play at outdoor theaters. Tickets were $100 per vehicle.
Coming up
AJR
View this post on Instagram
On August 19, AJR, the American pop band with the platinum single "Weak" will be performing a drive-in concert titled "A Night in Your Car with AJR" at Citizens Bank Park in Philadelphia. Philly natives, be ready for a night of fun, socially distanced entertainment!
The Avett Brothers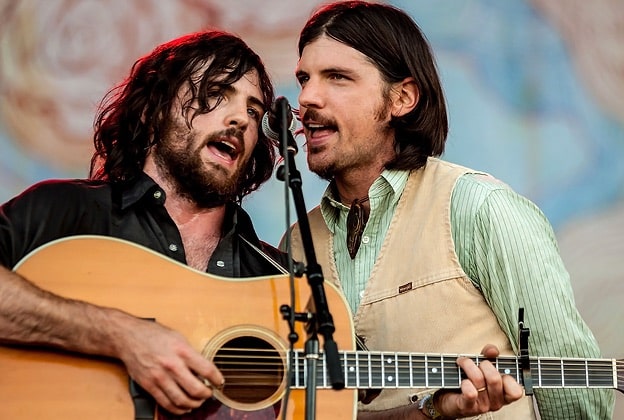 To wrap up the summer, The Avett Brothers will play their first live show in six months on August 29 with a drive-in concert at North Carolina's Charlotte Motor Speedway. They'll be celebrating the release of their new album, The Third Gleam, which drops the day before. Before the racers are off, make sure to buy your tickets! On your mark, get set, GO!
Casting Crowns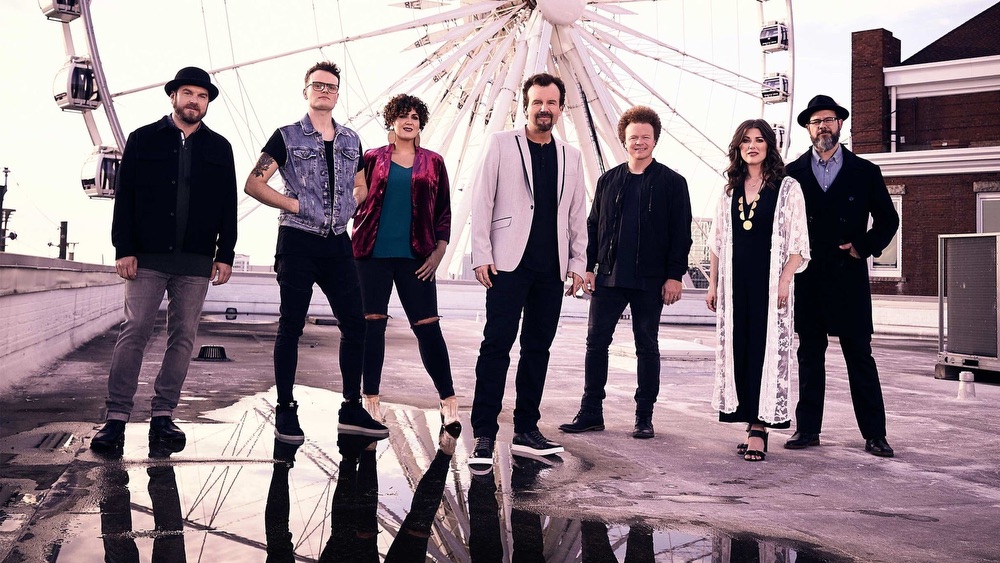 Touring from July 15 through September 10 across the American Midwest and South, contemporary Christian band Casting Crowns will continue to host worshipful evenings during this fear-inducing era to remind all those in attendance of the hope that is to come!
More to Come for Music Lovers
Live Nation, one of the largest American concert and venue promoters, is hoping to soon have a cure for American music lovers' cabin fever with events such as these drive-in concerts. President Thomas See shares with the public, "I'm not ready to say tomorrow or the next day, but we would love to get out there in the next month or two with some active content. We'll crawl a bit, and it's not a speed game, but when we do it, Live Nation will do it right, that's for damn sure." There is a light at the end of this tunnel, and the music industry is reminding us to keep the faith!
Whether you enjoy a night under the stars cuddling in the bed of a truck and listening to a classic rock cover band, or you're screaming at the top of your lungs to songs by your favorite performer while watching through your windshield, we can all find appreciation for live music during this "new normal."
I'll start—hey Siri, where's the nearest socially distanced parking lot party?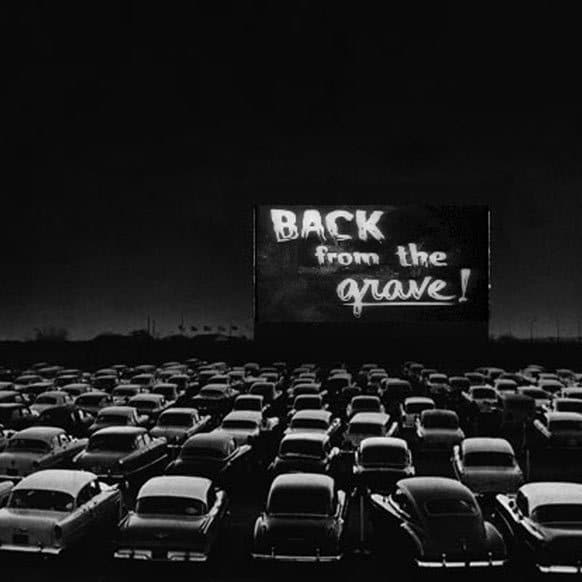 ---