Dinner Down South at Bud & Alley's
---
May 14, 2014
Thursday, May 8, at 7:00 p.m., VIE had the honor of attending the "Dinner Down South" culinary event with New Orleans Chef Donald Link at Bud & Alley's gulfside restaurant in beautiful Seaside, Florida.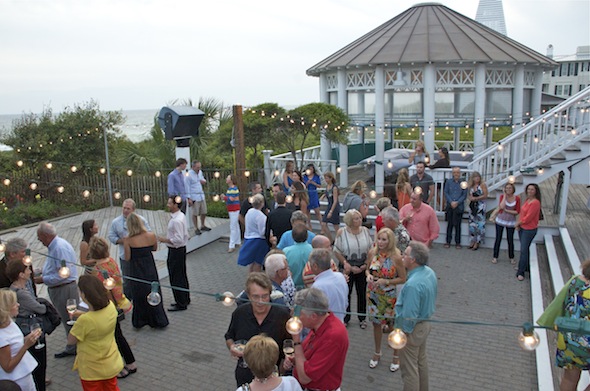 Recognized as one of New Orleans' preeminent chefs, Chef Link has peppered the streets of the Warehouse District of New Orleans with several distinctive restaurants over the course of the past thirteen years.Herbsaint, a contemporary take on the French–American bistro, was Link's first restaurant and helped earn him a James Beard award for Best Chef (South, 2007). Gourmet magazine listed Herbsaint as one of the top fifty restaurants in America. Cochon, opened with partner Chef Stephen Stryjewski, is where Link now offers true Cajun and Southern cuisine, featuring the foods and cooking techniques he grew up with. It was listed in The New York Times as "one of the top three restaurants that count," and named one of the twenty most important restaurants in America by Bon Appétit. Calcasieu is Chef Link's private event facility that takes its name from one of the parishes in the Acadiana region of southwest Louisiana, and Pêche Seafood Grill his most recent undertaking, having opened in New Orleans in the spring of 2013.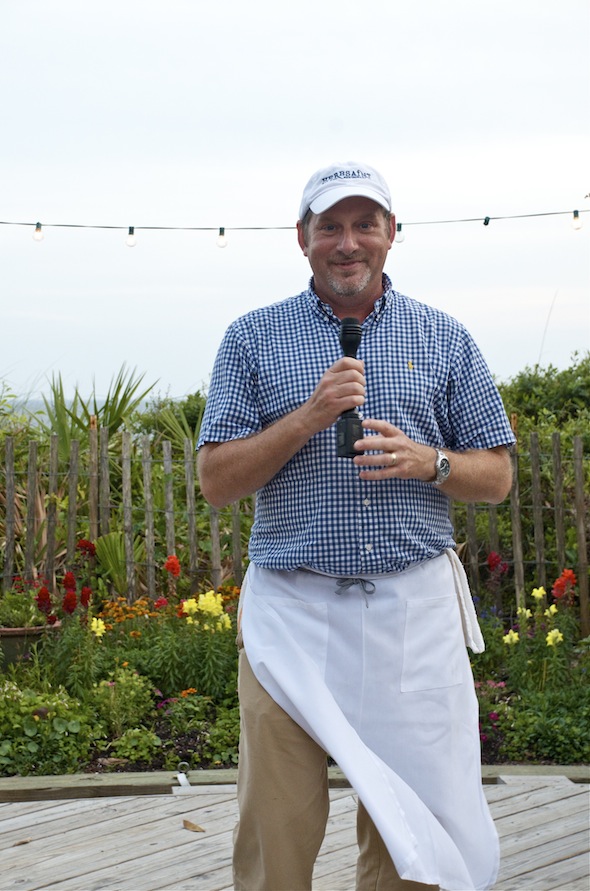 The James Beard Foundation also nominated Link for the prestigious award of Outstanding Chef in 2012 and 2013. For his commitment to the industry, the Louisiana Restaurant Association honored Link by naming him Restaurateur of the Year in 2012.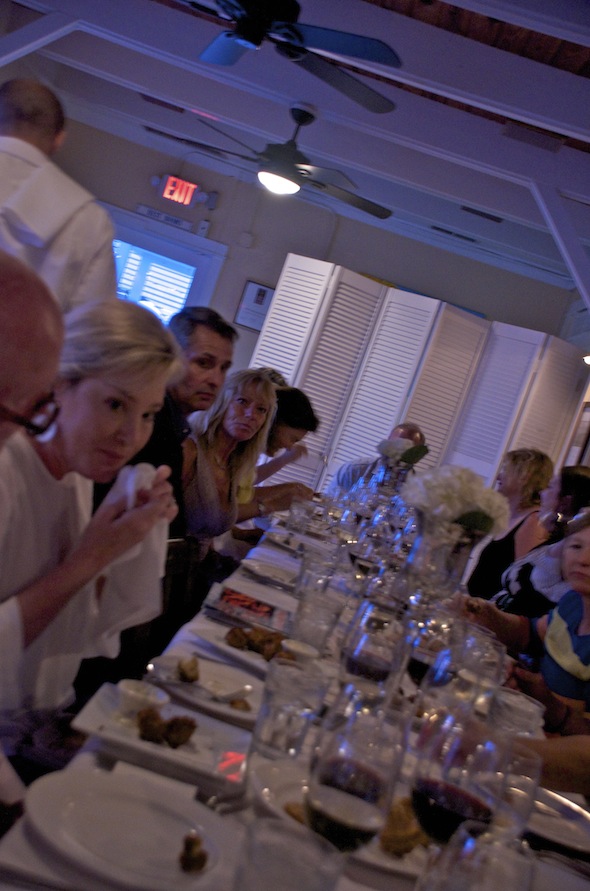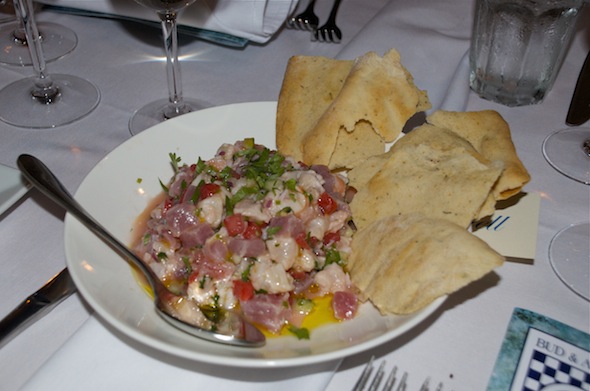 Dinner Down South included a four-course dinner served "family style" that put a delicious twist on classic Southern cuisine. The culinary adventure began with Blue Crab Beignets with White Remoulade, Pork Rillion with Onion Jam, and Cheddar Bacon Gougeres. The first course dazzled with Beach House Ceviche and Grilled Royal Reds, while the second course featured Braised Lamb with Lemon and Olives, White Beans with Tasso, and Fresh Mint Couscous. Lemon Blackberry Tart and McGaw's Chocolate Cookies offered up a sweet ending to a creative take on Southern classic cuisine. Select wines were thoughtfully paired with each course.
All dinner guests received a complimentary, autographed copy of Chef Link's recently published cookbook,Down South: Bourbon, Pork, Gulf Shrimp and Second Helpings of Everything, which unearths the region's best local recipes and serves up tales spun in Link's distinctive voice.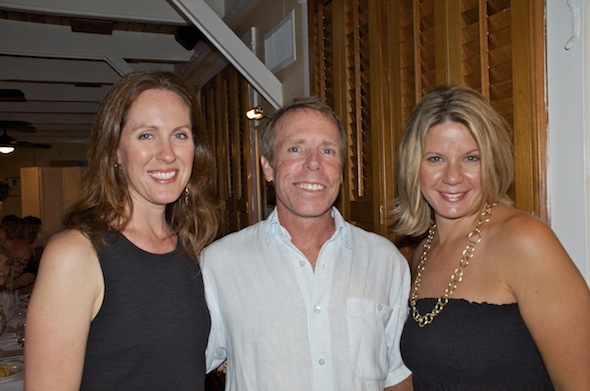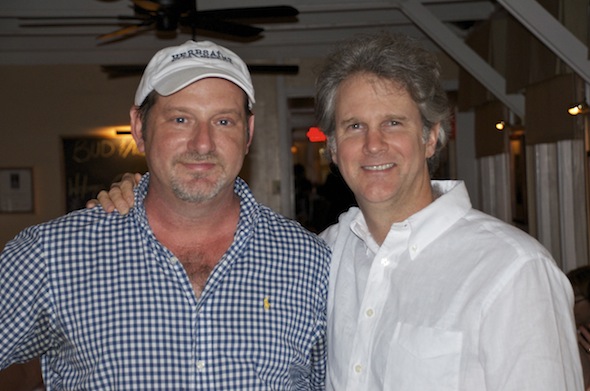 "We are honored to welcome Chef Donald Link into Bud & Alley's kitchen," said Bud & Alley's founder and owner Dave Rauschkolb. "We have long admired his fresh approach to Southern classics and looked forward to serving our guests an expertly prepared dinner that will help a deserving local cause. Hosting special dinners like this personifies our mission of celebrating good food, good people, and good times. By design, I love family-style dinners; it's all about gathering together and eating wonderful food and drink with great family and friends."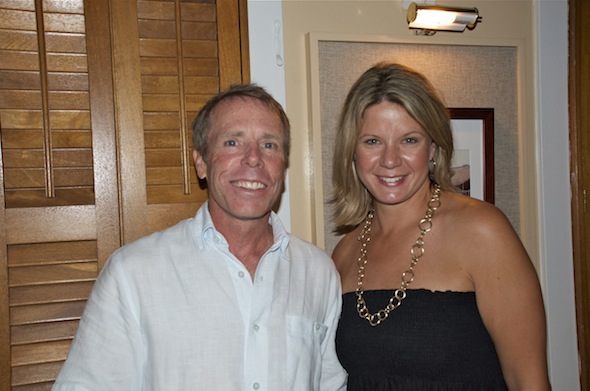 Proceeds from the event benefited Food for Thought Outreach, a charity based in Santa Rosa Beach, Fla., formed in 2010 by Tiffanie Shelton to help fight local childhood hunger. Its small volunteer-based team provides backpacks filled with easy-to-make meals so children can focus on their development and education, not where the next meal is coming from.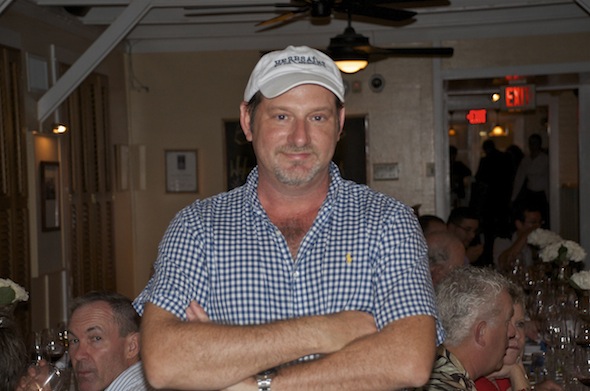 Thank you, Bud & Alleys and Chef Link, for inviting VIE to be part of this wonderfully delicious evening!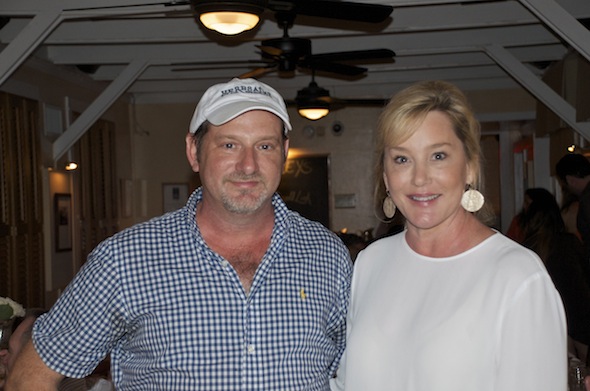 ---