CVHN To Unveil Second Mobile Dental Clinic
---
August 9, 2022
Children's Volunteer Health Network, an organization that provides free access to dental and mental health services to children in need in Northwest Florida, has announced the arrival of its second mobile dental clinic. The first bus, gifted to CVHN from the Dugas Family Foundation, is an operatory clinic on wheels. The dental unit meets children where they are and provides preventative dental services on the bus, which is often parked outside of local schools. Now, another state-of-the-art bus is being introduced to the community, but unlike the original mobile dental clinic, the second bus will go beyond preventative care and provide restorative services, including urgent procedures.
As of 2021, CVHN has facilitated over 75,000 procedures for children in the local community, with more than $6 million in free dental health services provided so far. The addition of the new bus will complement the preventative care currently being offered, and children will now have access to a wider range of services. Just in time for the new school year, the new restorative bus will join the preventative team to begin their visits to Okaloosa and Walton county schools this month.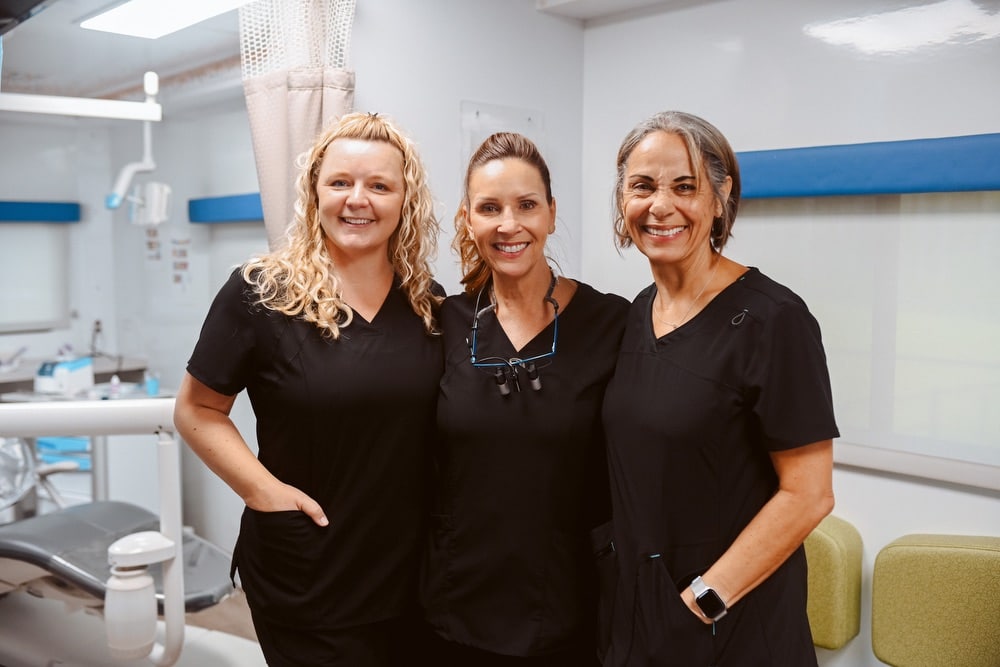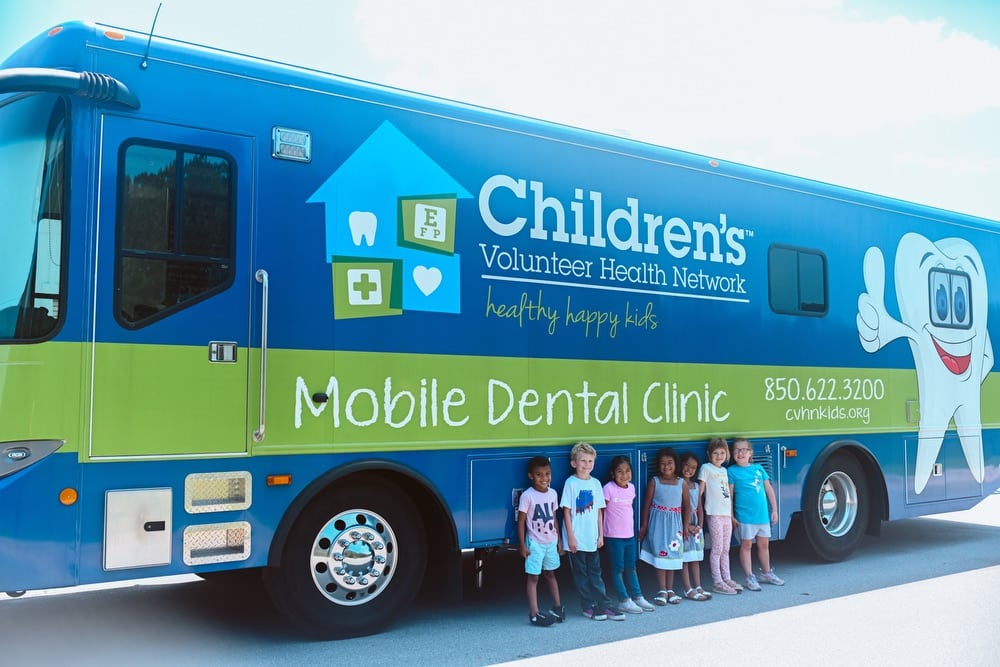 The local community is invited to gather at Grand Boulevard on Saturday, August 27, 2022, from 10 a.m. to 1 p.m., for an exciting bus unveiling. Community members will be able to enjoy refreshments, and lawn games, meet Mr. and Mrs. Tooth, tour the bus, and hear from CVHN team members about the new services coming to Northwest Florida. This event is complimentary to attend and open to the public.
---
Those that would like to support CVHN's new bus for the upcoming school year are encouraged to bring "bus warming" gifts, including the following:
● Copy Paper
● Lysol & Microban Sanitizers
● Dawn Soap
● Gallons (or larger) of Distilled Water
● Staples or Walmart Gift Cards
---
The community or local businesses can also provide support by becoming a gas sponsor for $500. With gas prices skyrocketing, this is an absolutely crucial aspect in getting dental support to local children in our schools.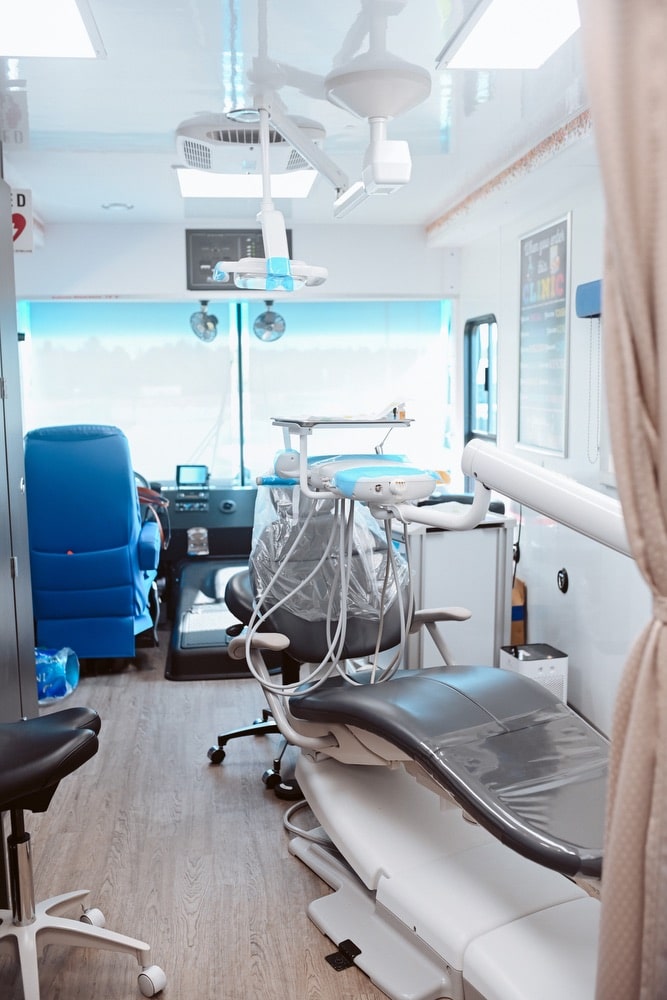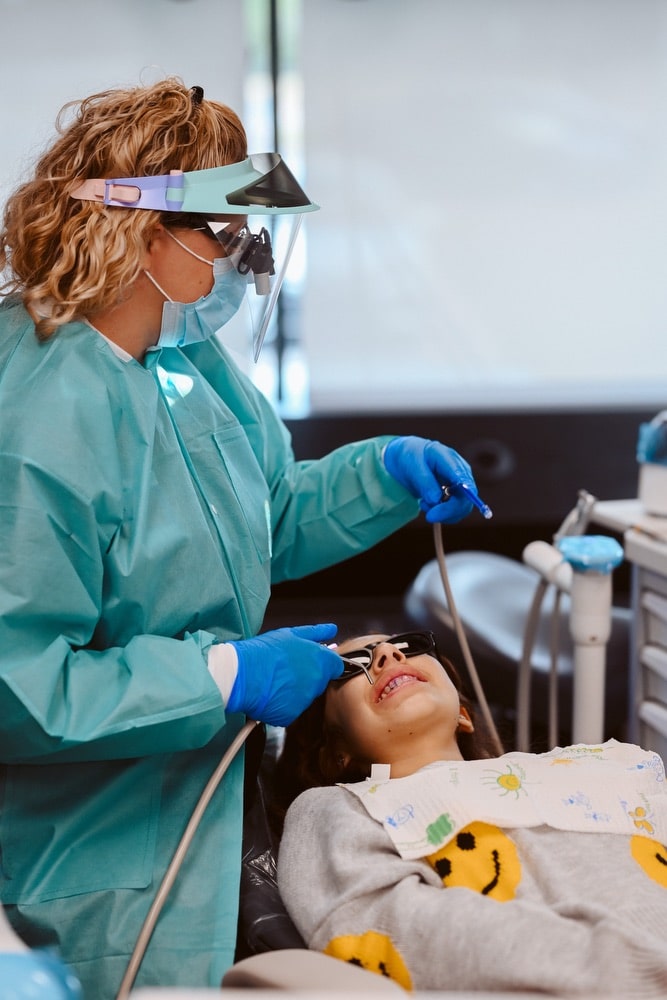 "We are looking forward to putting the second mobile dental clinic in motion as we continue making a difference for the children of Northwest Florida," said CVHN Executive Director Kelley Mossburg.
For more information on the bus unveiling, visit cvhnkids.org and follow CVHN on Facebook and Instagram.
CVHN is honored to dedicate the Restorative Mobile Dental Clinic to the late Denise Lisciotti. Denise was an original employee of CVHN and served as an integral member of the team for 13 years before her passing in 2021. During her time with CVHN, Denise impacted the lives of thousands of children. As she saw firsthand the need to address more urgent cases, she championed the addition of a restorative clinic. Her legacy will live on as this additional bus comes to fruition. CVHN will name the Restorative Mobile Dental Clinic, "Niecy", a beloved family name, in her honor.
---
CVHN provides children in need the opportunity to flourish by facilitating health and wellness services. Since 2005, CVHN has traveled across the Emerald Coast in its Mobile Dental Care Unit to provide children in the community with proper preventative dental care. CVHN continues to expand and now offers dental, vision, and mental health services to children in Okaloosa and Walton County. For more information about Children's Volunteer Health Network, visit their website at https://www.cvhnkids.org/ or find CVHN on Facebook and Instagram.
---